"Badi gazab ki bhook lagi…Maggi chaiye mujhe abhi" is what we have been singing our entire childhood…and Maggi is one thing that has been common from childhood till now and that's also  been with us through our ups and downs. From the late night Maggi which we have had during our exam time to the times when Maggi was our ultimate saviour from the hara bhara khana that our mom wanted us to have or the Hill Station waali Maggi., We all have special memories associated with Maggi. A few months back, we went through a dreadful time when Maggi was banned…obviously none of us believed in the reports and prayed and prayed for our favorite food item to be back. And God did listen to our prayers and sent us our Maggi back!! 😀
I don't think there could be a better tribute to Maggi than a Maggi food festival. So we excitedly waited for Feb 28, 2016 to take a ride to Nehru Park, Chanakyapuri where the first edition of Maggi Festival was taking place. The festival was not only about Maggi noodles but Maggi in various forms or combinations. Didn't understand? Maggi Shawarma, Maggi Lasagna, Maggi Donut, Seekh Kabab Maggi, Maggi Popcorn, Maggi Momos, Butter Chicken Maggi, Vodka Maggi, Vada Pav Maggi, Paneer Tikka Maggi, Poha Maggi, Salami Maggi Cakes, Baked Cheese Maggi, Maggi Dosa and a lot more! Yes, that's what we saw at the festival organised by Delhi based hyper-local startup GoBuzzinga and supported by Delhi Food Walks.
With 23 restaurants and 7 home chefs, the festival brought together the best and craziest Maggi combinations from all over Delhi NCR under one roof. Team ChicLifeByte entered the festival and was quite amazed with the arrangements. The ground was only buzzing Maggi, nothing else! The first spot was our favourite Imly, we admire Varun Puri for bringing out fusion with vegetarian food through his restaurant Imly and excitedly checked out the menu. On offer were a whole list of things like Maggi Pav Bhaji, Maggi Masala Idly etc but what excited us was Nitrogen Maggi Masala Popcorn cooked at minus 190 degree temperature. Well, I have never had cold popcorns before but the maggi flavoured popcorn left a scintillating and vaporizing effect not only our tastebuds but our whole body.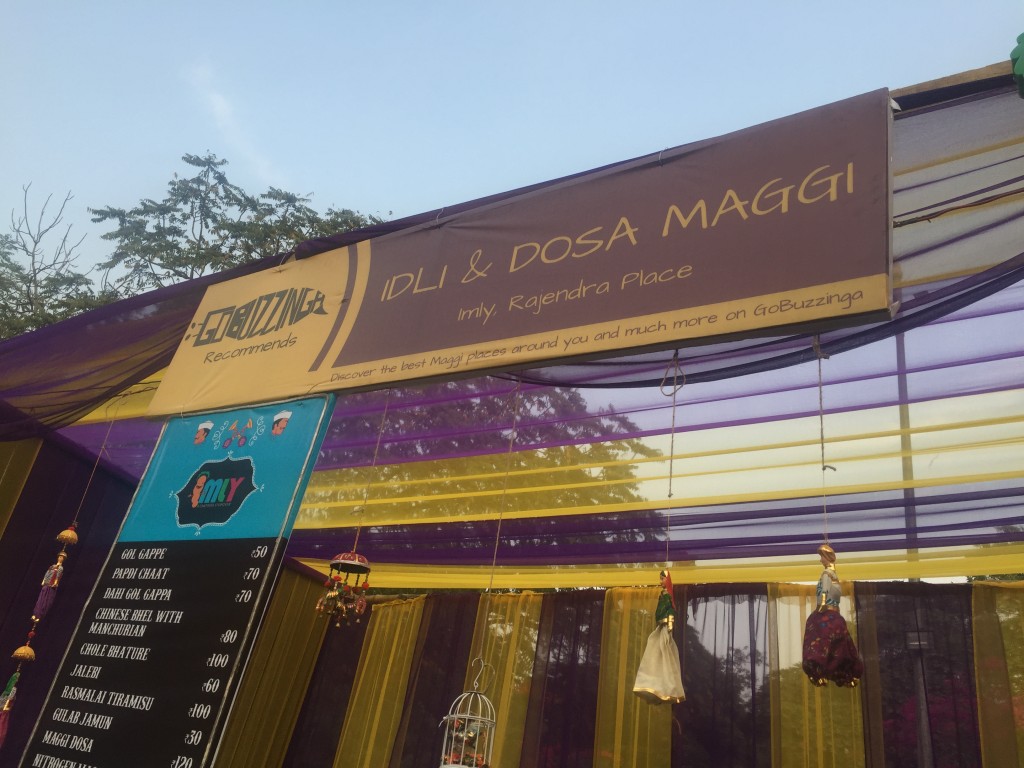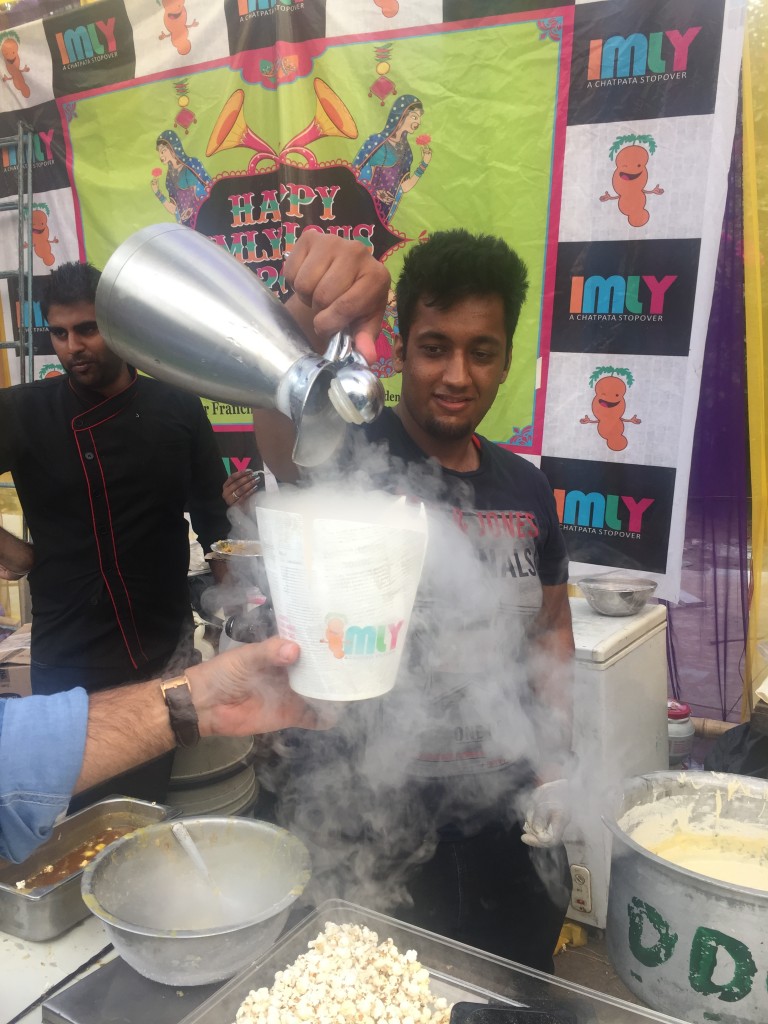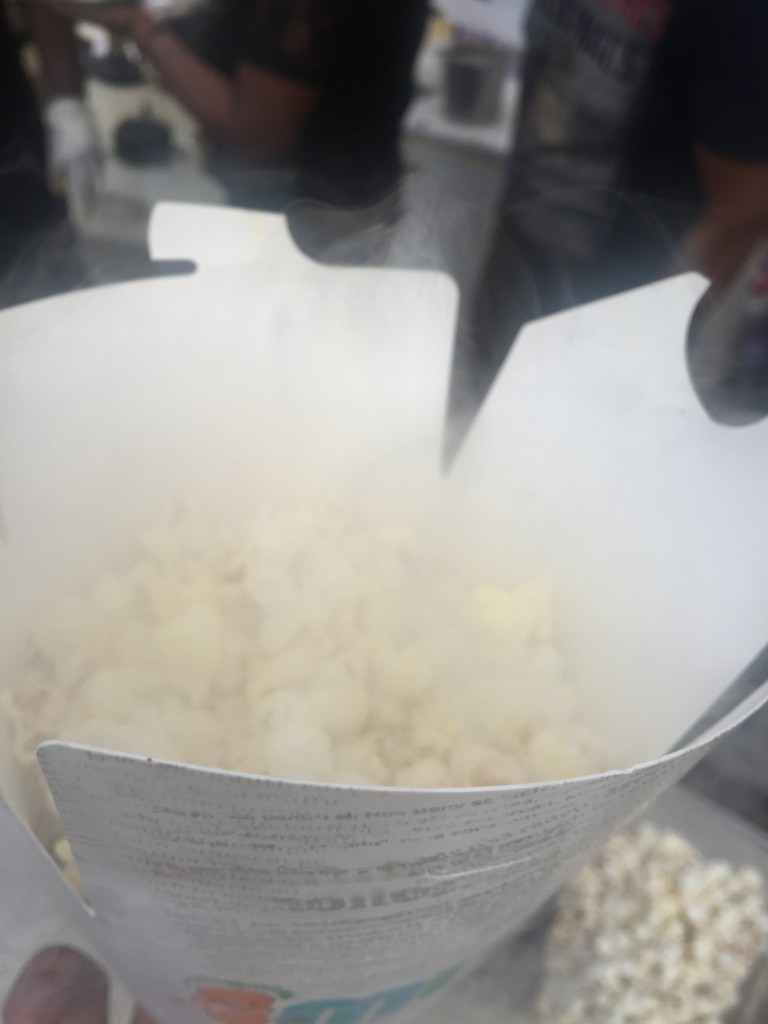 The next dish that we had at Imly was Maggi Dosa which was made at the live counter right in front of our eyes. It wasn't only the layer of Maggi which was used for the stuffing or topping in this case but also had onion, capsicum, oregano and chilli flakes. Simply awesome…couldn't have asked for a better start. We also asked Varun about his viewpoint on the festival and he couldn't stop appreciating it. He said "The fest has a superb crowd and is buzzing since morning. For me, Maggi is the nostalgia of the last meal of day and Imly is the perfect Maggi place as we all have special memories of growing up eating it together with our friends and family."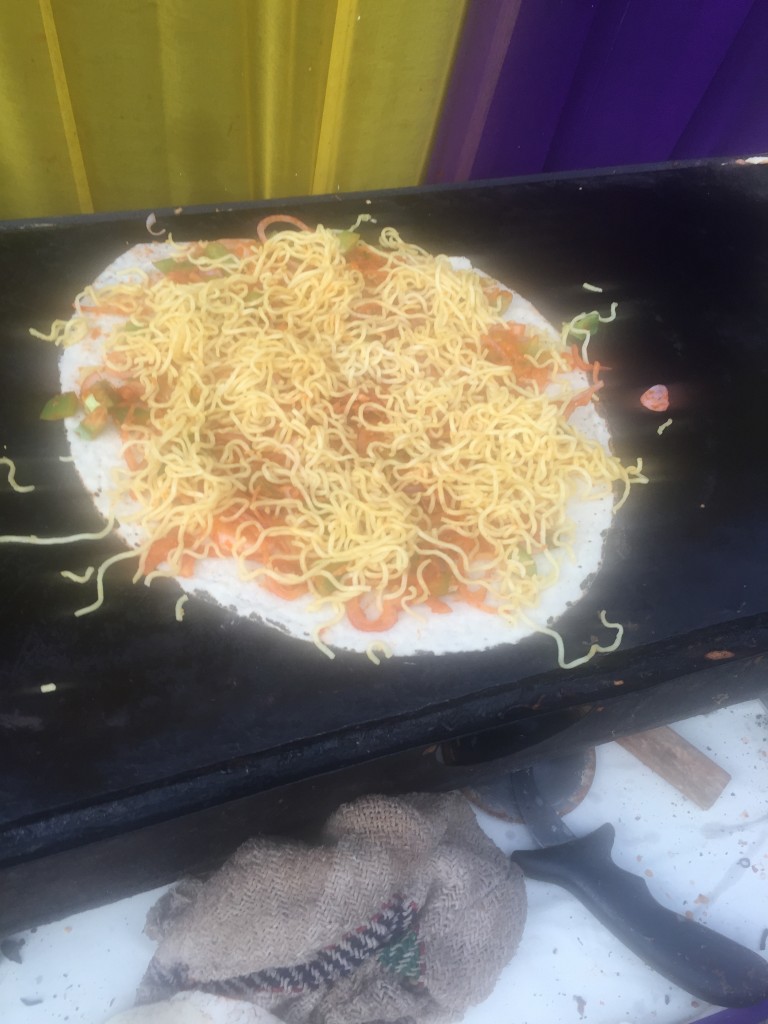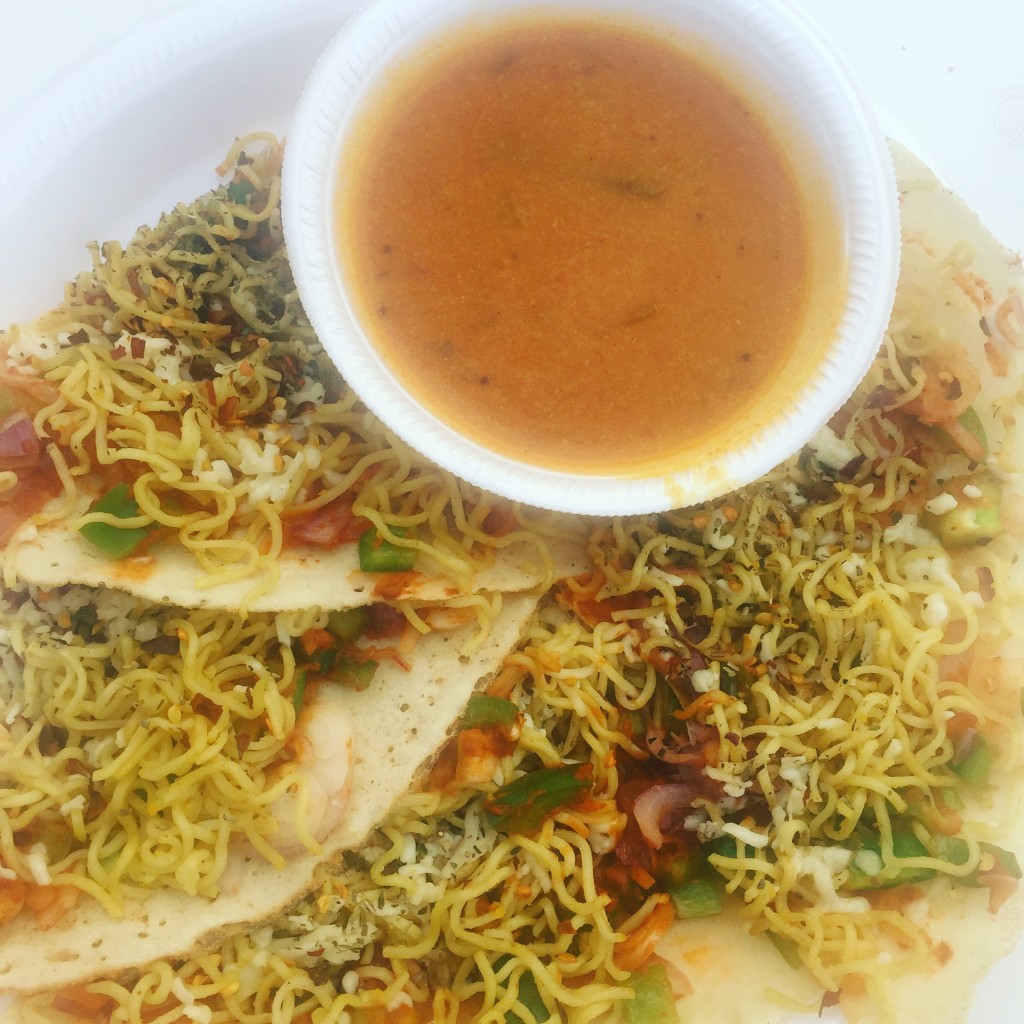 Oops! We realized our tummy was full but our heart still wanted more! So we headed to a counter which boasted of Sev Puri Maggi by Irrfan of North Campus. Thinking it will be light, we ordered it. What we got was something different from our imagination. We though it will be Papri topped with Maggi but what we eventually got was maggi topped with bhujia, tomato, onion, lemon and masala. Though it tasted nice, crispy and tangy but the dish wasn't upto the fusion that we were expecting. I have honestly had Maggi with bhujia at home and when we have Maggi we dont need lemon.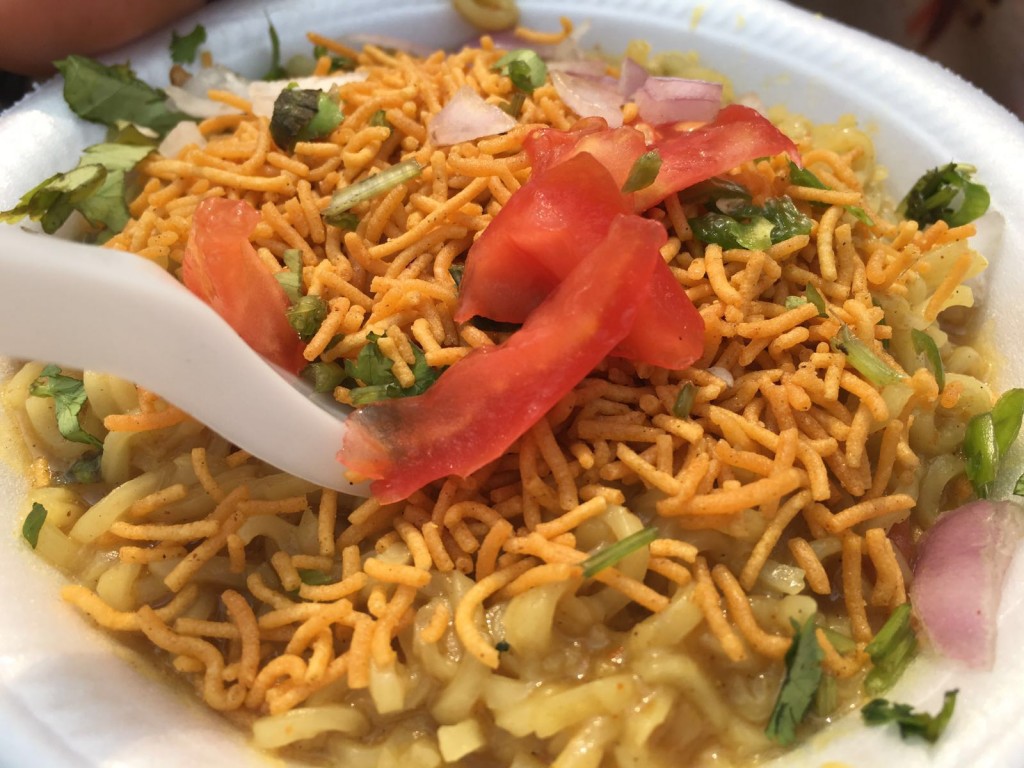 We realized that we are thirsty and looked around for the perfect thirst quencher. What caught our attention was a stall called The Banta Bar by Chilli Worx Studio which was nicely done up reviving our Banta memories from Childhood…Afterall, we all loved the kanche vali Bottle during childhood. We ordered Angrezi Mojito which was normal Banta with a mojito twist. Though there was nothing Maggi in it but it was sweet and interesting!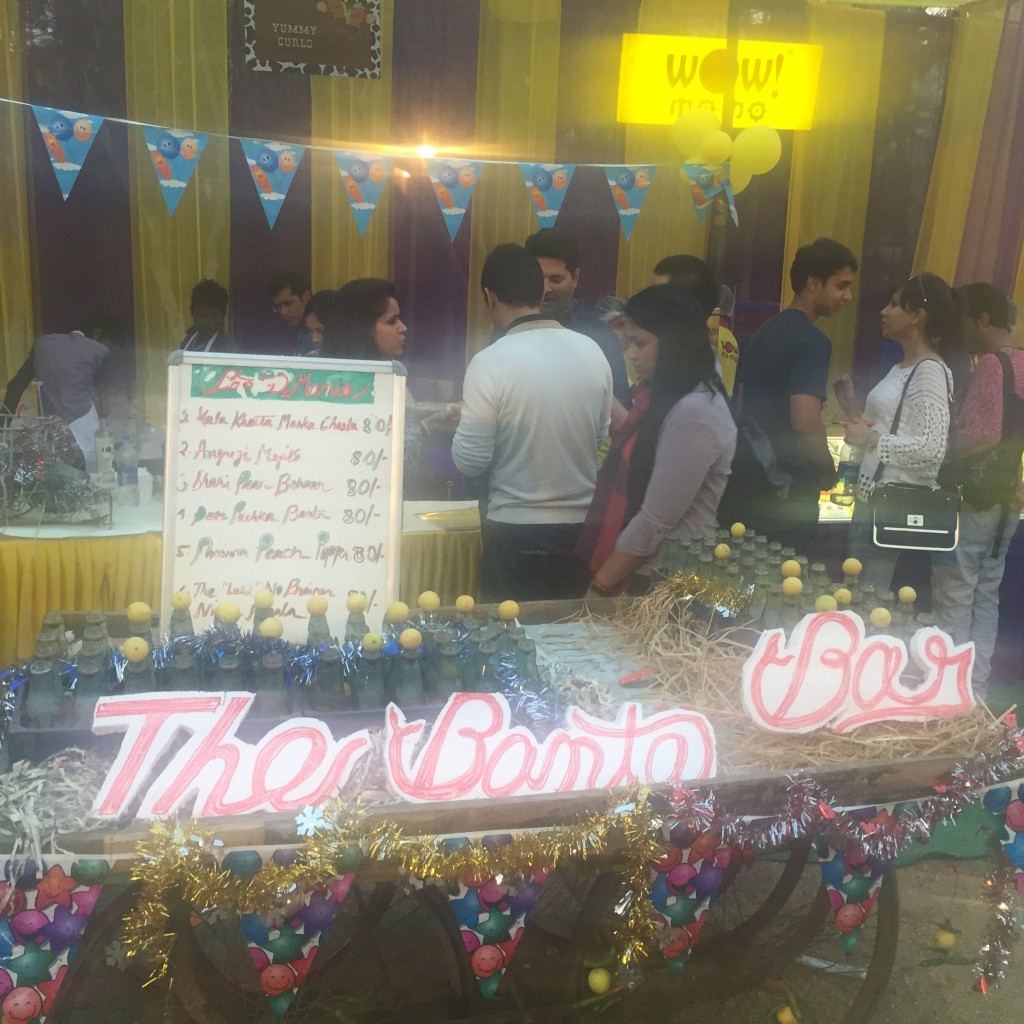 It was now time to try the non vegetarian version of Maggi and we headed to the counter named Paneer Tikka Maggi by Paapi Paet Malvika Nagar. We asked the chef for specialty and he recommended Sumo Maggi made of Chicken Seekh and Chicken Tikka. Wow…just superb is what I would like to call it. The chicken pieces blended well with the Maggi which was cooked in tandoori sauce along with Maggi Masala.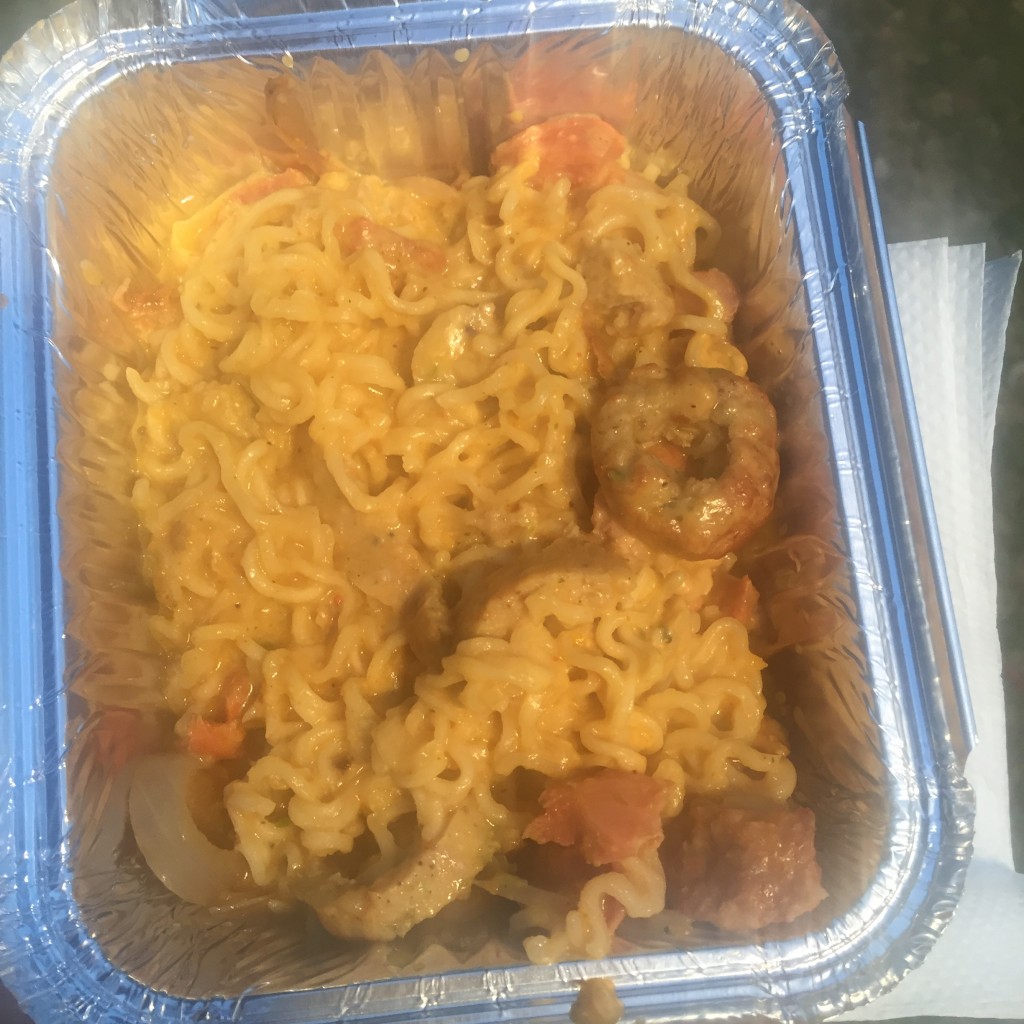 Oh! We also tried the Seekh Kabab Maggi from Mexican Maggi Bhel Shots by Rohsho's Kitchen. This was a home chef who had put up his stall there. Maggi wrapped around Seekh Kabab gave a yum taste to the soft seekh kabab. The Seekh Kabab Maggi was quite buzzing at the ground. Hats off to the home chef.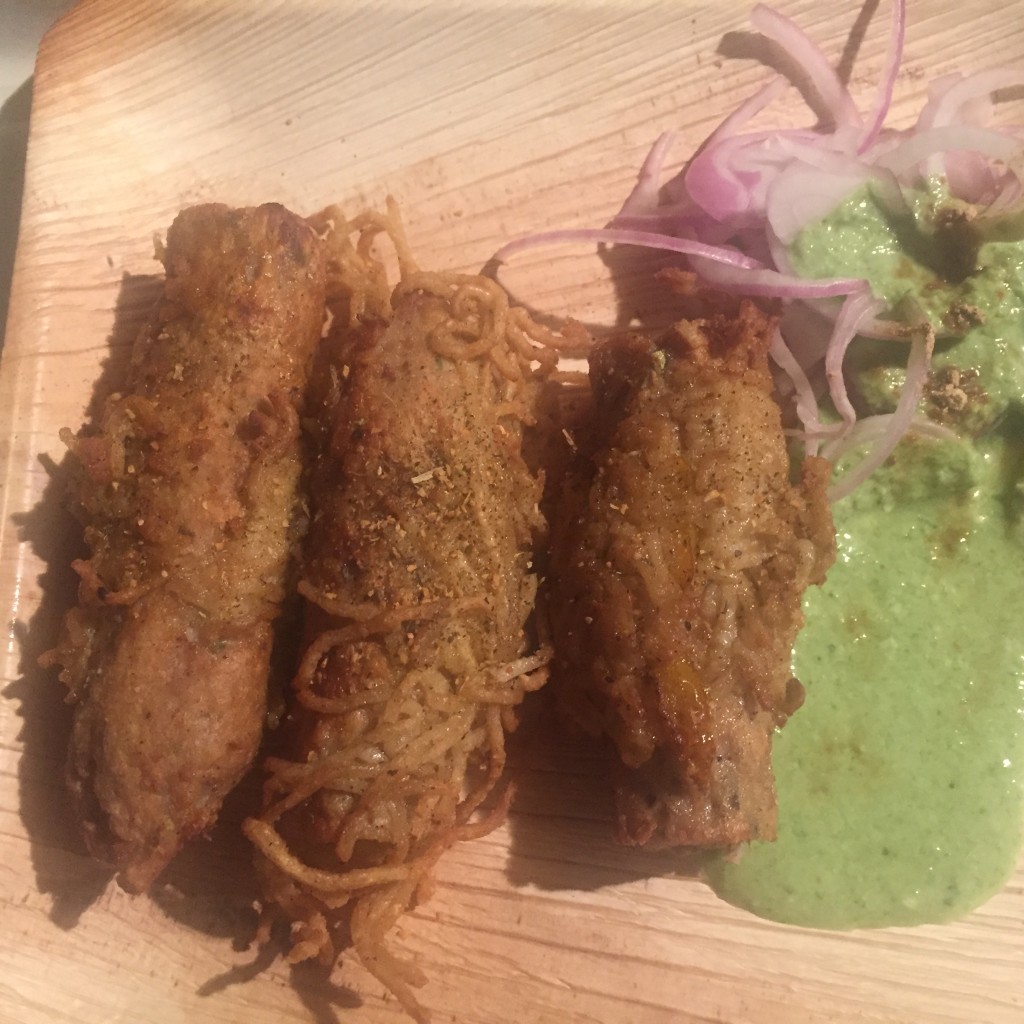 The Crunchy Maggi counter by Dilli's Street Maggi, another home chef counter was attracting a lot of attention from the health conscious freaks. Afterall, it was Maggi preparation in Olive Oil. Crunchy Maggi was cooked on a big pan with corn and peas. Crunchy and crispy is how I would like to describe it.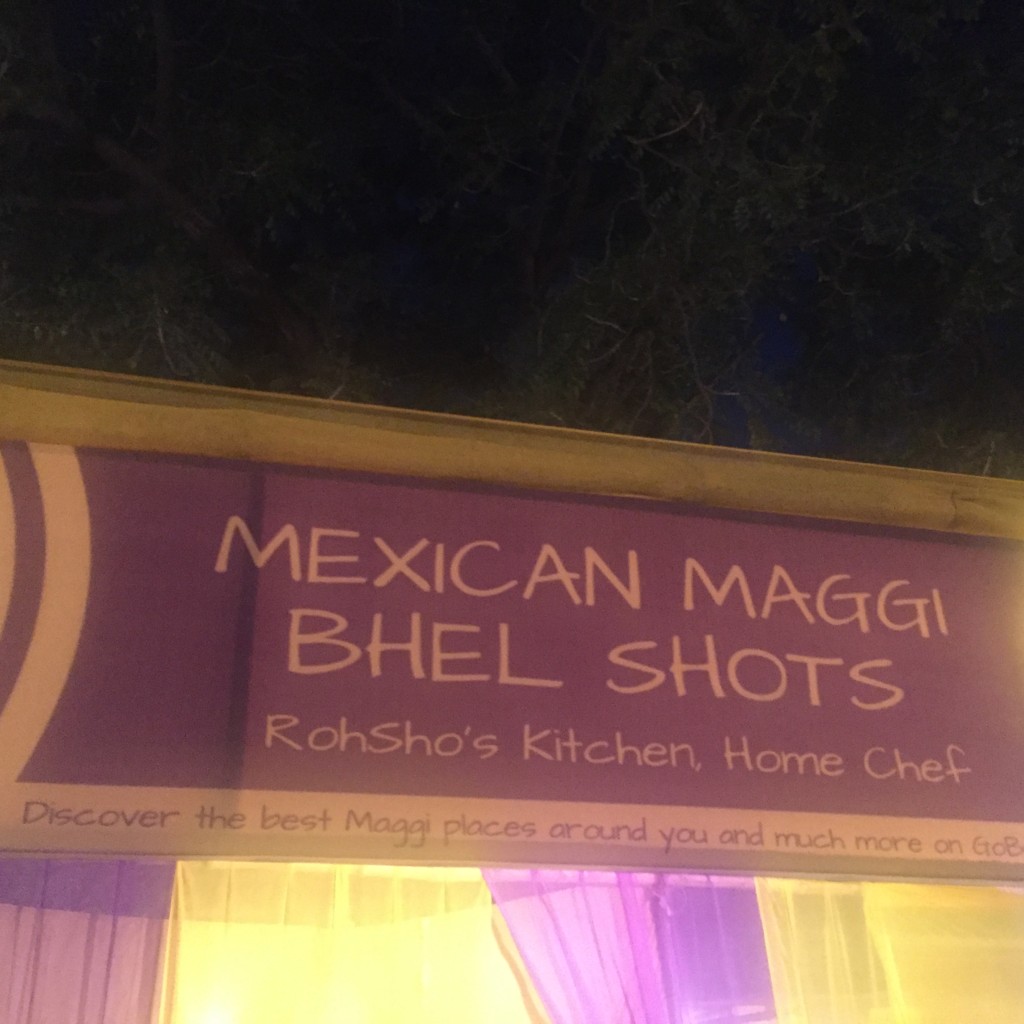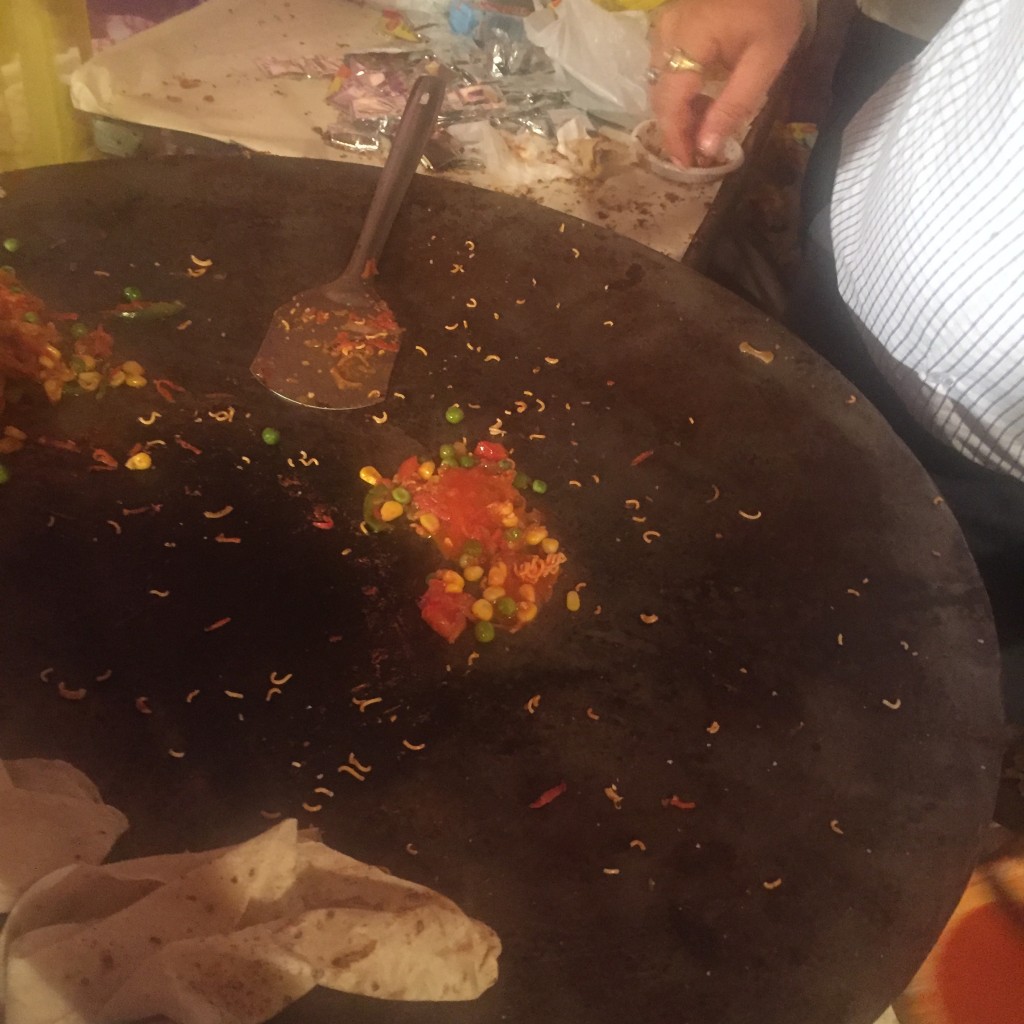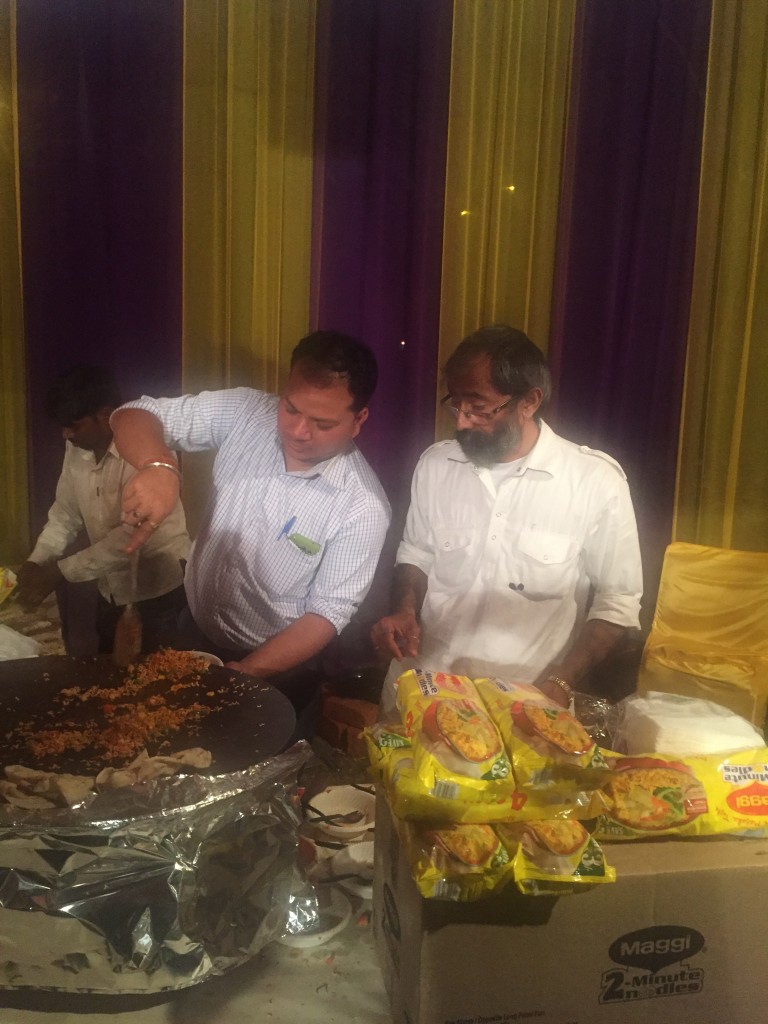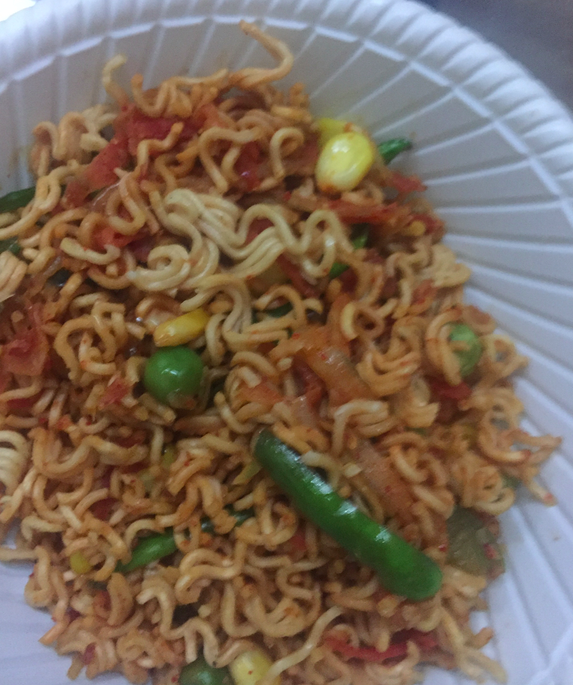 It was time for dessert! And Team ChicLifeByte made its way to the Traditional Kulfi counter and asked for the speciality. The Pista Kulfi was the perfect end to our Maggi tour.
It was now time to meet the people behind such the innovative festival. We first caught up with Anubhav Sapra, Editor in chief, Delhi Food Walks who joined hands with GoBuzzinga and was the person behind getting all the vendors organized for the festival. A graduate from Ramjas College is nostalgic about Tom uncles Maggi which he used to relish during his college days. He said "There are a lot of food festivals today but this is different. I can eat at an expensive restaurant any day but this is the real essence. It's not just restaurants pop up but something different". For him, the real challenge was to convince street vendors from all over the city to put up a stall here.
Then we met Hunar Katoch, Co-Founder, GoBuzzinga who said "We're passionate about trying new things and are always discovering best things to do in the city for our GoBuzzinga community through crowds-sourced recommendations and curated events.  I am really delighted to see the craziness of Delhi towards Maggi. We had approximately 25,000 people yesterday at the festival which broke the record of the momo festival curated earlier where we had a footfall of around 15,000 in a day. We plan to curate and bring these kind of festivals more often for our community not only in Delhi but also in other cities as well." He further added "When Maggi got banned, all of us were sad and happiness came back when Maggi was back. Maggi is one thing that I can cook perfectly and have been an ultimate saviour."
Apart from this the festival also witnessed live artists' performances by Vibranium, Alakh, Ricochet, 6ix MHz, Kali Prasad, Ankkit Sharma. People enjoyed and appreciated the live art doodling by Santanu Hazarika who has won the World Doodle Championship in South Africa. The live Hyper Realistic Art showcased by Dhrubajoyoti was spectacular.
 You can find the best Maggi places in Delhi and more on the GoBuzzinga App. Download Now