Welcome to ChicLifeByte for daily bits of fashion, lifestyle, beauty & food. CHIC means fashion- the hot & happening; LIFE means getting your life spruced up & getting a life with upcoming fashion & making a style statement bang on with me covering all the latest fashion and style news with the filmy gossip bringing you the latest fashion from the glamour world & BYTE means all the delicious, hot, tempting, innovative and new that we serve you through our blog.
NIDHI ARORA, Founder- ChicLifeByte
As a child, I wa
s always concerned about how am I looking. I looked at the mirror 10 times a day, how my hair looked, turned several times & gazed at my dress & applied various remedies on my skin to make it glow. It is this look fixation & experimentation that I grew up & opened up my own salon & called it Soft Touch where I could make other people look & feel beautiful and talk to them about their hair & beauty concerns.
Then people eat to live, but I live to eat because I am a big food lover. I love eating good food prepared with love that makes me happy & brings a smile to my face be it the simple home cooked which my mommy makes or the teekha Golgappas of South Ex. I love spice in life so I find reasons to spice up my life every single day. I do things that I believe in and have faith in.
I am friendly like a dolphin and transparent like a glass. I do things with lots of love and that is why I opened my own blog ChicLifeByte so that all my thoughts and ideas would go into it and I would nurture it to become a hale and hearty blog for all food lovers & fashion enthusiasts, talking about make-up, the itsy bitsy teeny weeny tips from the artist's section, the do's and don'ts or the blunders one makes while doing make -up and styling, my shopping love, my addiction & fondness to music & dance which makes me a creative and a talented being. We will talk about all the good things & bad things and to spice it up all the mad things under the sun, all the new restaurants, all the new make up in the market (my take on that) to going mad with clothes and accessories hunting from the cakewalk to the catwalk i.e. from the food to the fashion addicts you have it all under my blog ChicLifeByte.
SHILPA ARORA, Co-founder- ChicLifeByte
"Love your life no matter what situation you are in" and "Always believe in yourself" are the two mottos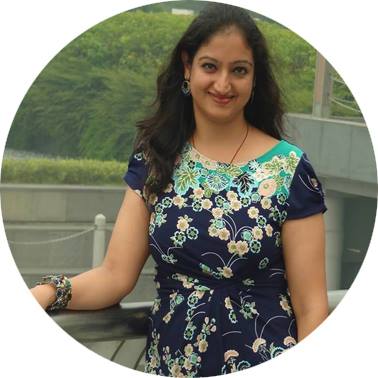 of my life. A PR professional, a travel enthusiast is what defines me professionally and personally but what is more important is to continuously experiment in life to break the monotony. So when I wanted to do more than my 9-5 job, I thought of exploring my hidden talent.
Though my hidden talent is still hidden, I am trying to put my words together to give you an update on the latest in fashion, lifestyle and food. I love interacting with people from different walks of life to know and understand more about life and share those experiences and learning with you. Everything has a story behind it whether it's a brand launch or a new restaurant which has to be reviewed. It's so much fun listening to those fascinating stories and knowing the hidden facts.
Even impossible says I-m-possible, so go ahead and conquer the world and never look back. Enjoy happiness which comes from little things in life. It could be cooking a meal or fitting into a decade old denim. Whenever I have interacted with chefs or brand owners, I have seen how excited they have been to share their life experiences. Their eyes speak more than their words. I hope you will enjoy reading the blog as much we enjoy covering events and writing about them.
SHUBHAM ARORA, Co-founder- ChicLifeByte
Being in company of my laptop and camera is what gives me immense pleasure. For an Engineering student like me I love to innovate and experiment in the Technology domain and that's how ChicLifeByte was born. Though, I grew up as a pampered kid with 2 elder siblings who run the blog but being the man behind the frame capturing the life of ChicLifeByte through my DSLR and uploading the pictures after giving them the right edits. Another thing that interests me is Social Media. The World of Facebook, Twitter, Instagram and Snapchat is not just confined to fun things for me but I that's a platform which has given me opportunities to not only meet Bollywood stars but also travel abroad. My fate has given me the opportunity to win numerous contests and that's how I have have made waves. I also run the social media campaigns for ChicLifeByte.com!
I grew up fascinated by Bollywood, seeing movies and songs in a loving and caring atmosphere around me. Always wanted to be well dressed, I am fascinated with clothes as well as well as shoes. My fondness and interest never stopped but grew towards travel to explore new places and reach my destinations as far as my feet can take me till I find something new that amuses me!
As my interests widened, I took up Engineering as technology inspired me! Spending my time with gadgets, friends, books, family while learning new things in life as well as classrooms. I realized the importance of relationships and being understanding and a cooperative person myself, a freak in times when people need me to fix worries helping and supporting and encouraging with my patience as well as lovely smile. This quality in me makes people more fond of me as in times of greatest worry I just give a smile and I see people around me feeling light as their sorrows are immersed in my smile.