You know ChicLifeByte's love for Japanese food by the review at En. When we got to know about Sushi Junction we were quite excited. Who doesn't love Authentic Premium Sushi delivered at their Door Step, but we were disappointed to know they cater only to Gurgaon…For us South Delhiites, going to Gurgaon is always a dreadful ride but we were really happy to know that Sushi Junction can make special arrangements for delivery to South Delhi.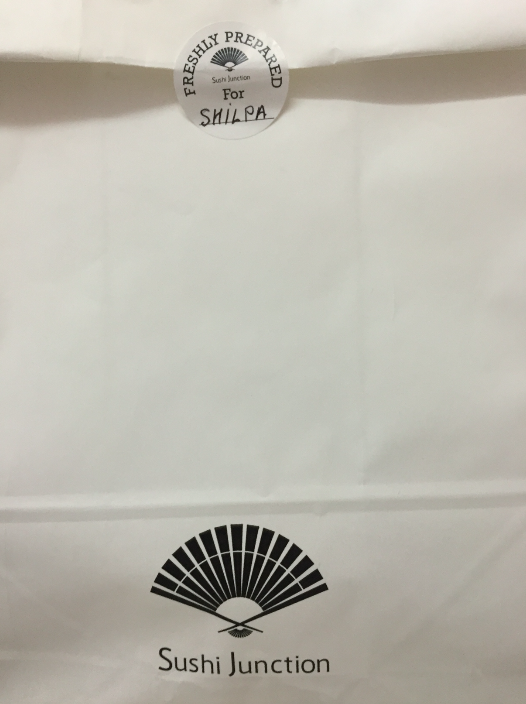 Sushi Junction started operations in Jan 2016 and takes orders through web, mobile and phone. The premium Sushi Roll Delivery also does Party Catering. Sushi Junction stands out to make Sushi wide-spread in India. Started by Tomonaga Tejima, a serial Entrepreneur from Japan who has also founded an E-commerce brand in Japan post working with McKinsey as a Consultant. Seen in the picture below is Tom along with Ayako, his wife who takes care of marketing.  The Japanese entrepreneur has a chef team from five star hotels and is known for hosting corporate parties for major Japanese companies. We were surprised to know that Sushi Junction doesn't only cater to Proprietary Sushi rolls but also flavours catering to Indian palate- Baby Corn Gochujang Aioli, Kidney Bean Curry Sauce to Chicken Tori Karaage.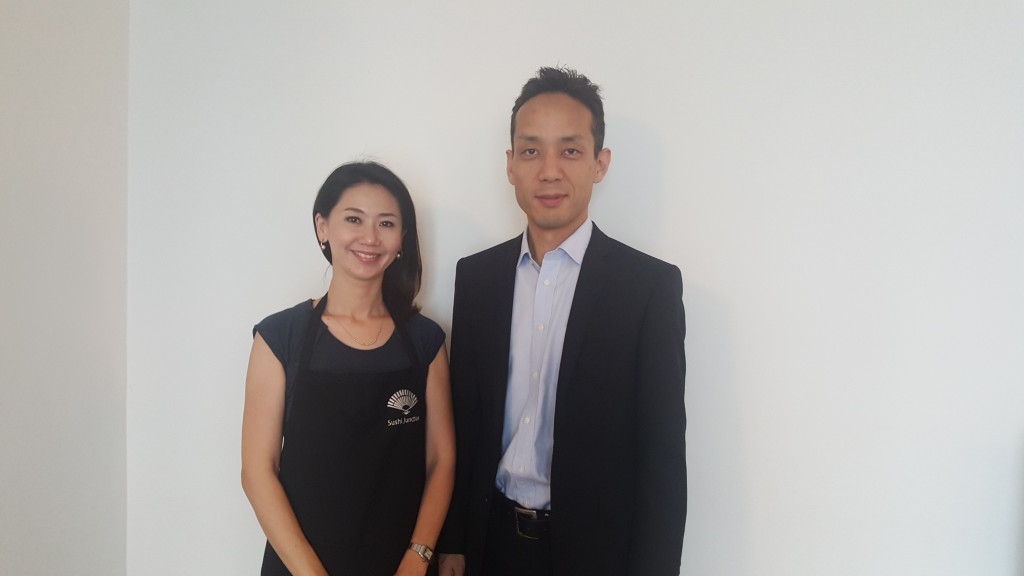 Aiming to make Sushi the national food in India, Sushi Junction understands Japanese culture, taste and beauty of authentic sushi, Sushi Junction offers new flavors catering to Indian palate. What we like is the display of colourful sushis which make it attractive not only for a party but for kids as well.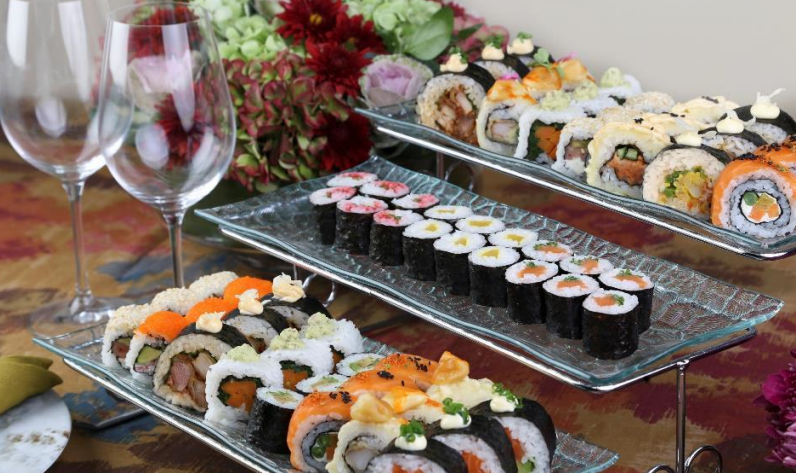 The Sushi Rolls available in different varieties like authentic, international and local favourites are spread across items like hand roll, hot items, side dishes, party platter, lunch platter, assorted platter and kids platter.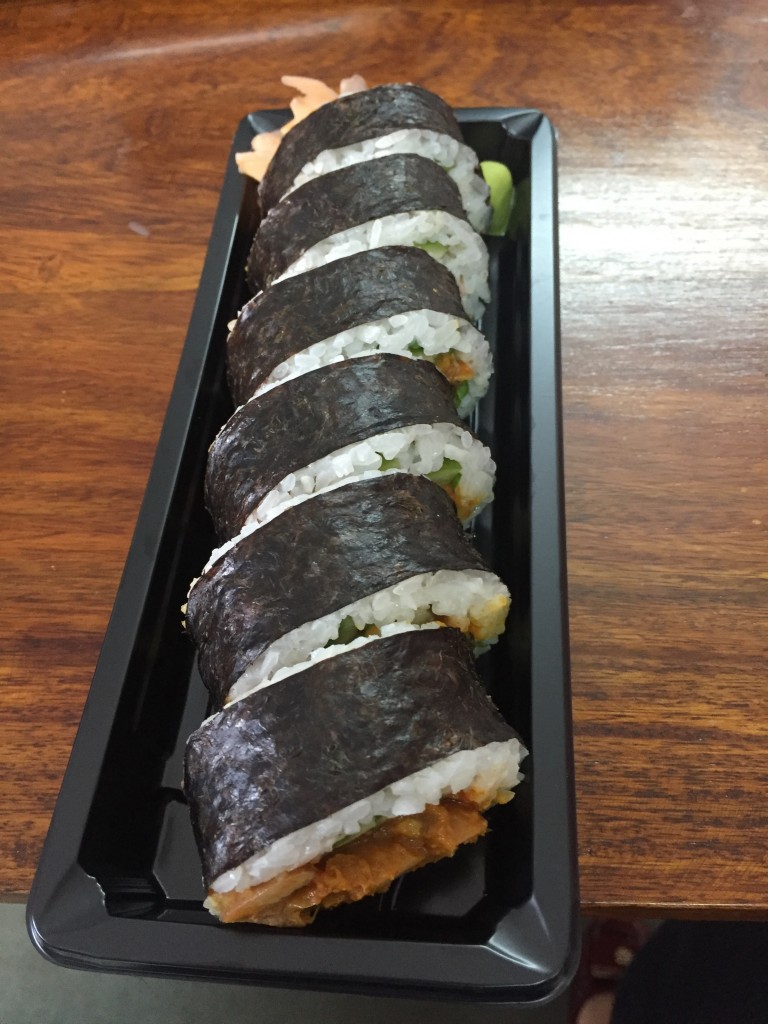 We got to know that "Sushi Junction is soon introducing Dora Cakes". Yes, that's what Doraemon, one of our favourite fictional character used to have.
The Sushis we had were California Non Veg, Salmon Avacodo, Chicken Tori Karaage Kabayaki sauce, Kidney Bean, Curry Sauce Sushi, Salmon & Avacado. Each of the sushi was fresh, nice and authentic.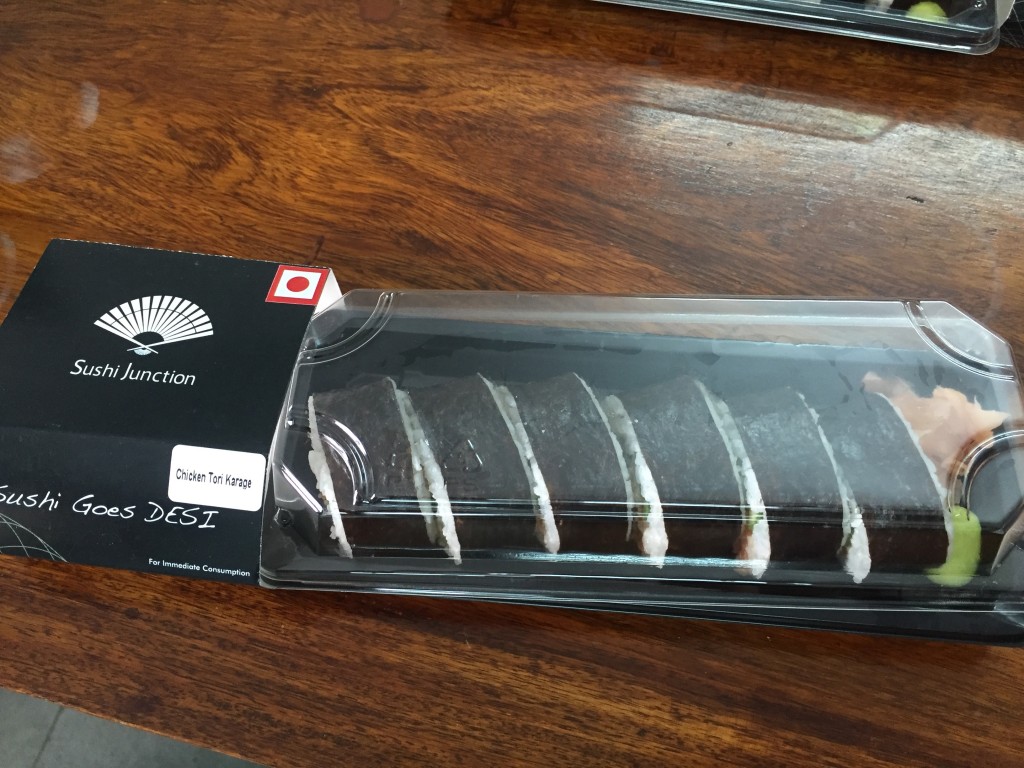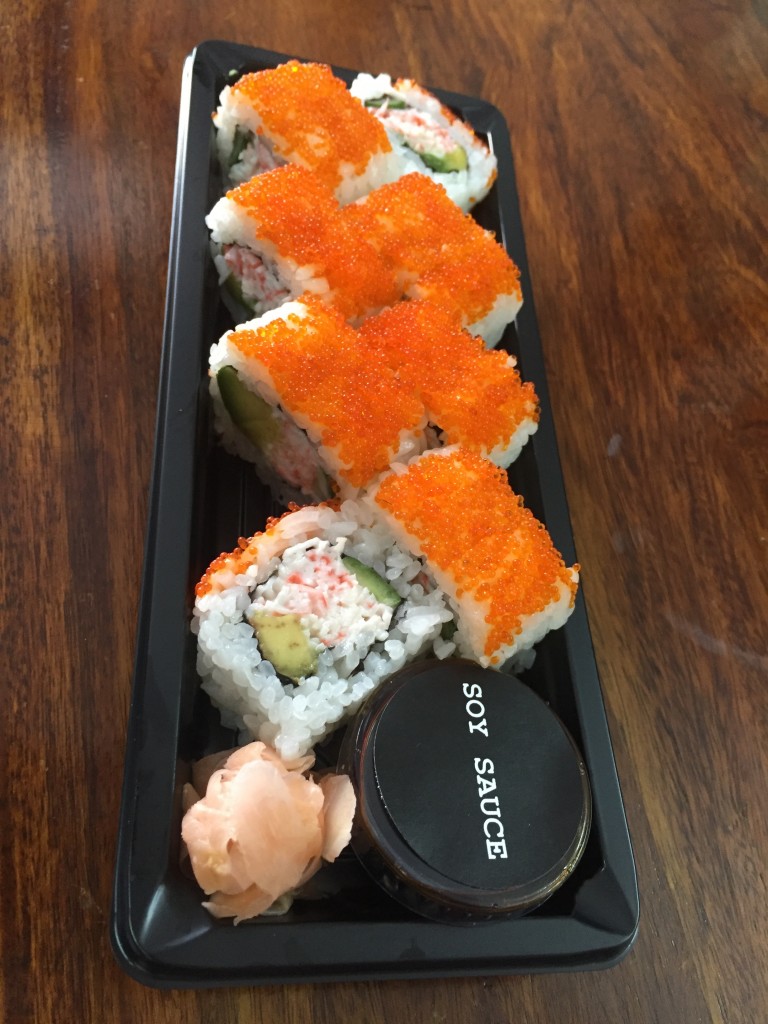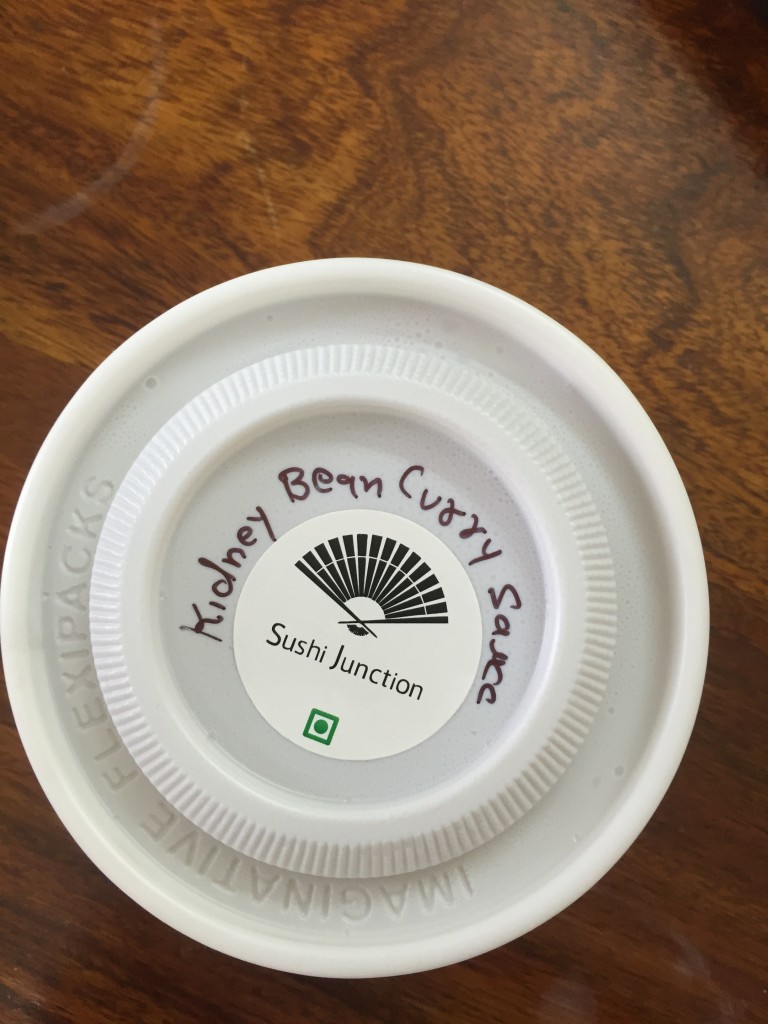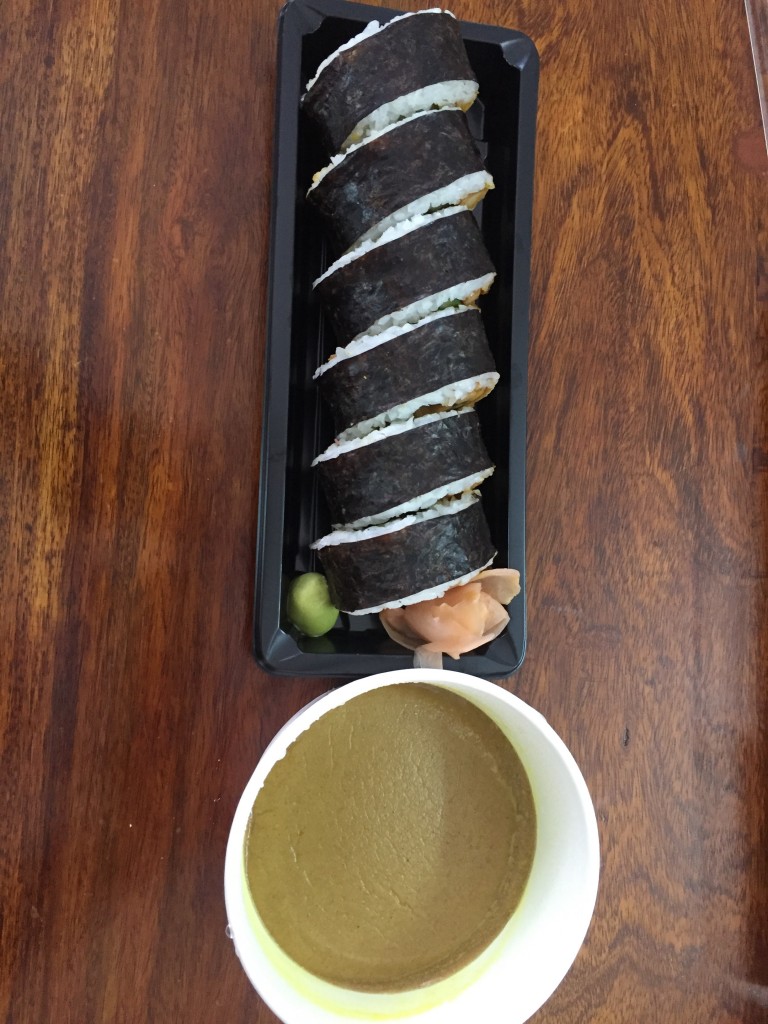 Sushi Junction has a solution for everyone and every occasion. Whether it's a meal at work or food for party or something special for the kids! Very soon the brand is expanding its presence to Delhi as well.
If you are a Gurgaon resident, log on to Sushi Junction or call 0124-4251950 and order a nice Japanese meal for yourself. Delhiites, don't fret…you will soon open your door for these authentic sushis.