Today, I'll be reviewing Garam Dharam, an exciting & breathtaking venture of Mickey Mehta & Umang Tiwari inspired by veteran actor Dharmendra which I am sure you all must be aware of.
The ambience is quirky & the decor be it the Veeru bikes or truck or Horn OK slogan, the Dream girl banner, his pictures, his era, his movies, his stardom all have been combined together to make this Dhaba Te Theka called Garam Dharam. We could even hear Dharmendra's songs which added a touch of romance (yes, the Dharmendra classics).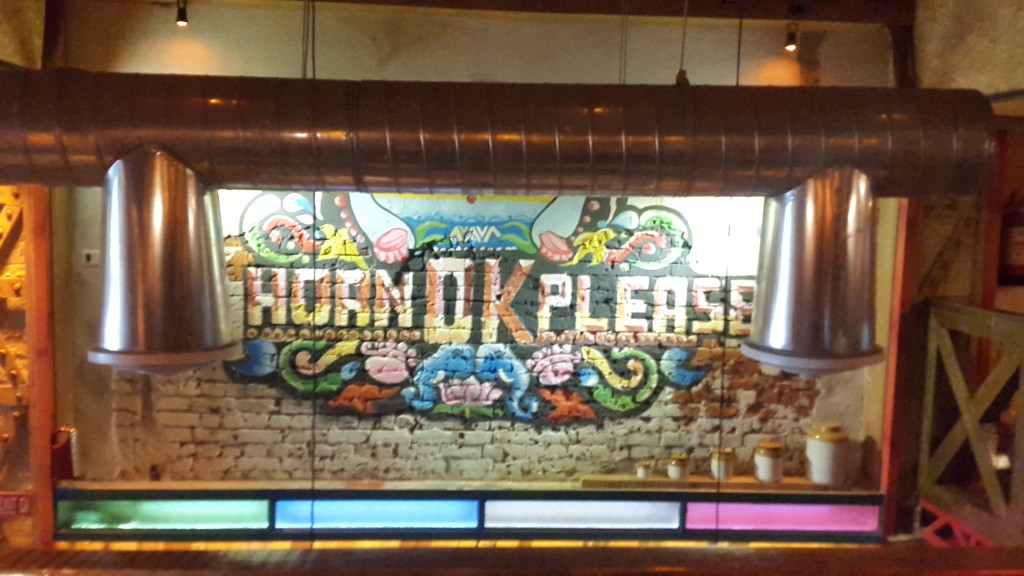 We started with some mocktails. First was the Khatti Meethi Chulbuli which was a blend of kokum, rock salt & roasted shahi zeera, served in an old whiskey bottle with a glass & stirrer. It tasted like a desi churan drink and was sweet & sour. This drink is also available with alcohol (whisky, vodka, gin or tequila).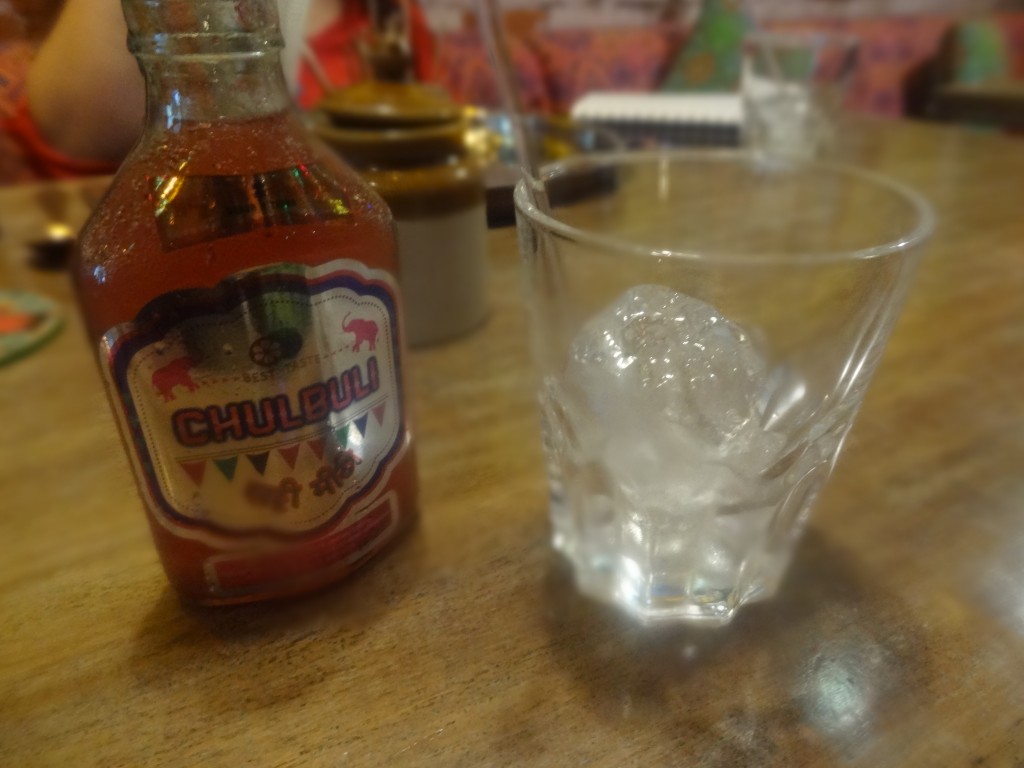 The Bubblegum ice tea had a bubblegum candy taste which I absolutely loved. Very unique & innovative taste compared to the regular ice tea. The Saffron & Peach Lassi was fresh, sweet & frothy served in a big tall glass (Punjabi style). The taste was different & interesting.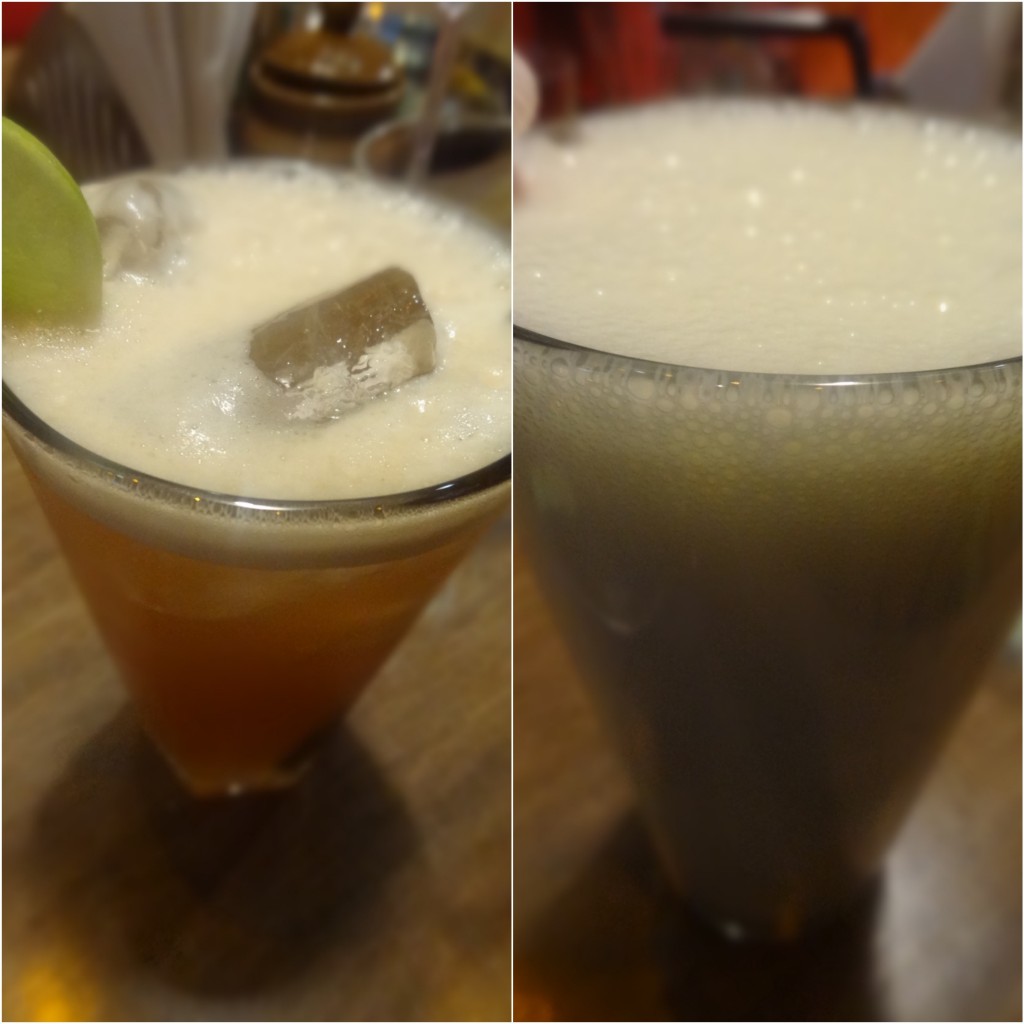 Coming to the starters, I had a veg. platter consisting of Tandoori Chaap, Dahi Ke Kebab, Tandoori Veg. Seekh and Paneer Tikka. The Tandoori Chaap was stuffed with soft paneer. I don't usually like chaap but this was actually good. It was really nicely made. The Dahi ke Kebab were pan grilled, soft & mushy. The Tandoori Veg. Seekh had a stuffing of lots of green veggies. It was nicely prepared & a healthy option. The Paneer Tikka was marinated with processed cheese and garnished with coriander & green chillies. The paneer cubes were big & soft to bite, wholesome rich & heavenly.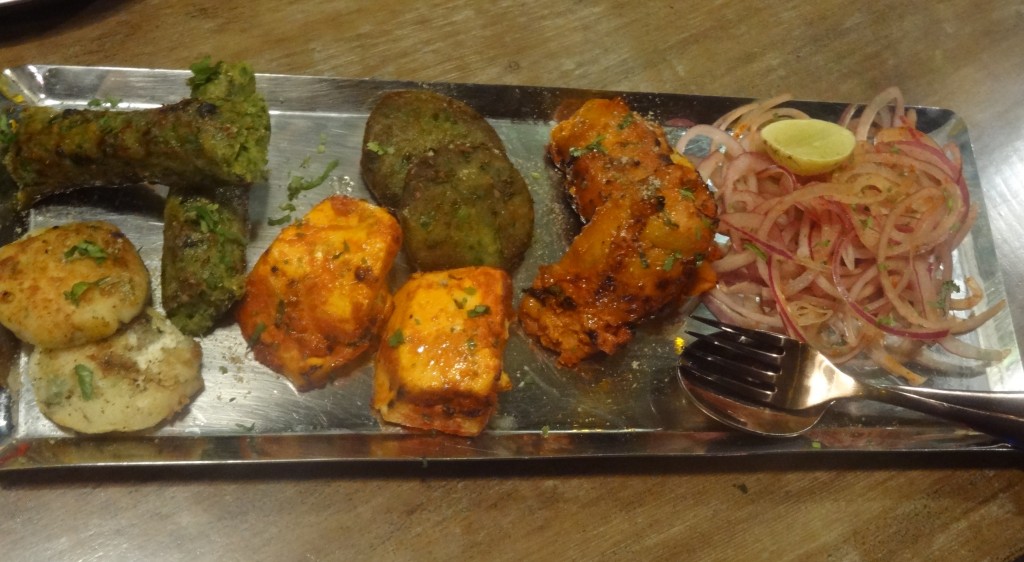 In the non-veg section, I had a Non-veg platter consisting of Tandoori Chicken, Chicken Seekh Kebab Fish Tikka & Malai Tikka. The Tandoori Chicken was nice, fleshy & juicy. The Chicken Seekh Kebab was not spicy but soft & great to taste. The Fish Tikka was perfect with not too much of spiciness. The Malai Tikka was soft with a nice & warm texture.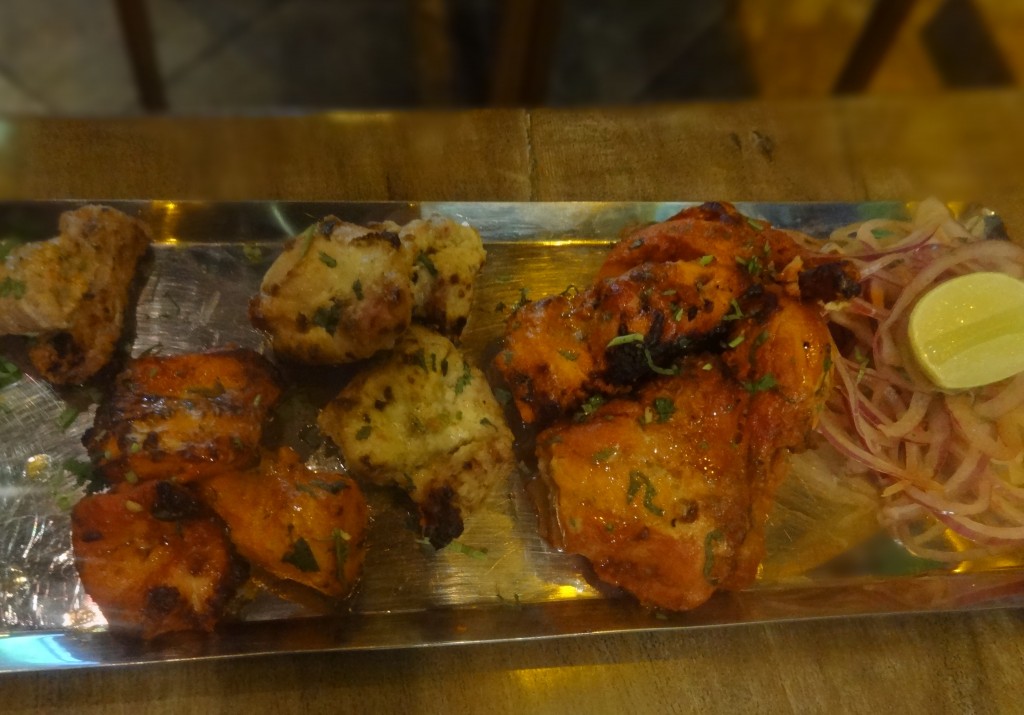 Then I ordered their special Makki di roti sarson da saag– a staple Punjabi dish, known as Mera gaon Mera desh here. It was served with broken red chillies, radish, fresh white butter & gur (jaggery). I could feel taste, flavour & aroma of Punjabi Indian flavours & spices in it. The bathua in the saag gave it a great taste. To top it all the ghee laden soft Makki rotis were superb, soft & crispy; typical Punjabi style!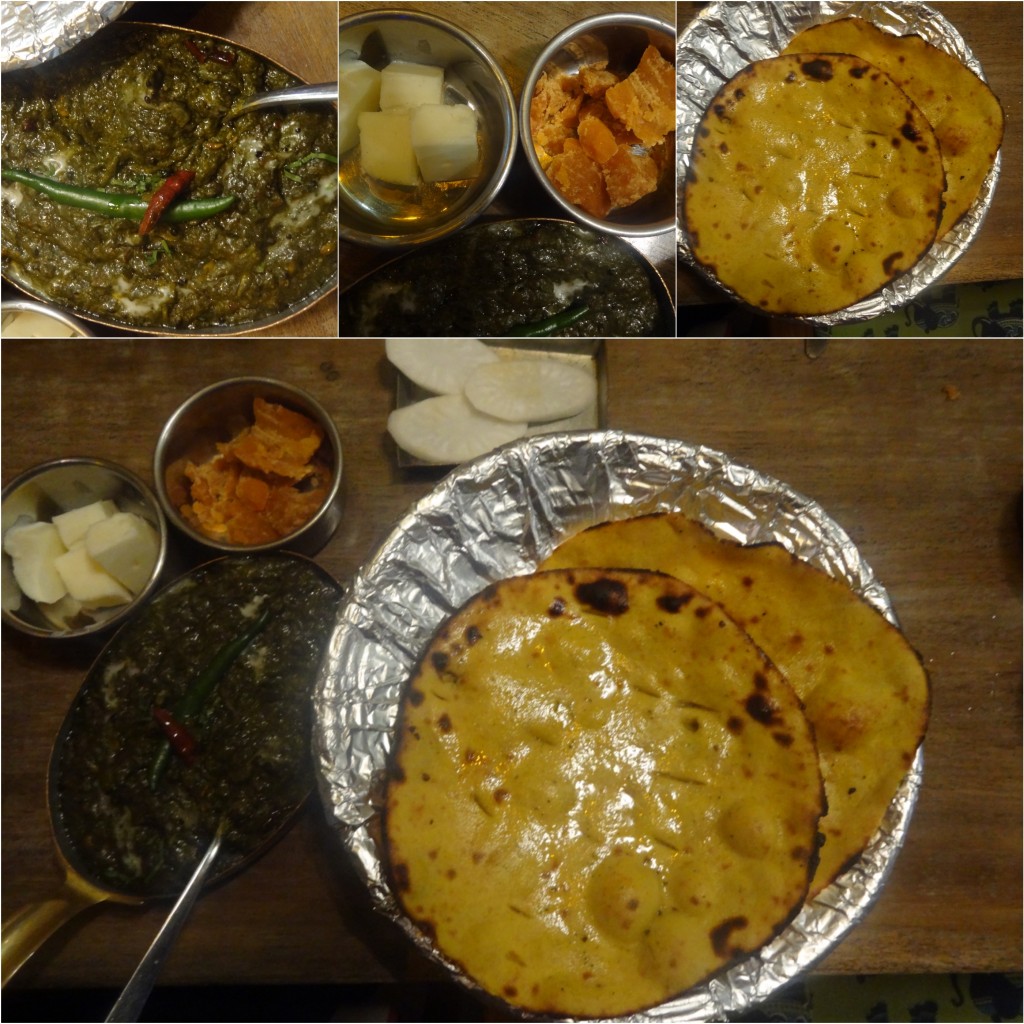 In the main course, I tried the Baingan Ka Bharta which I didn't like much as it had a lot of green peas but no onions. But the next item made me very happy which was the crispy fried Kurkure Bhindi. It was light & tossed in my plate like the desi bhajia style.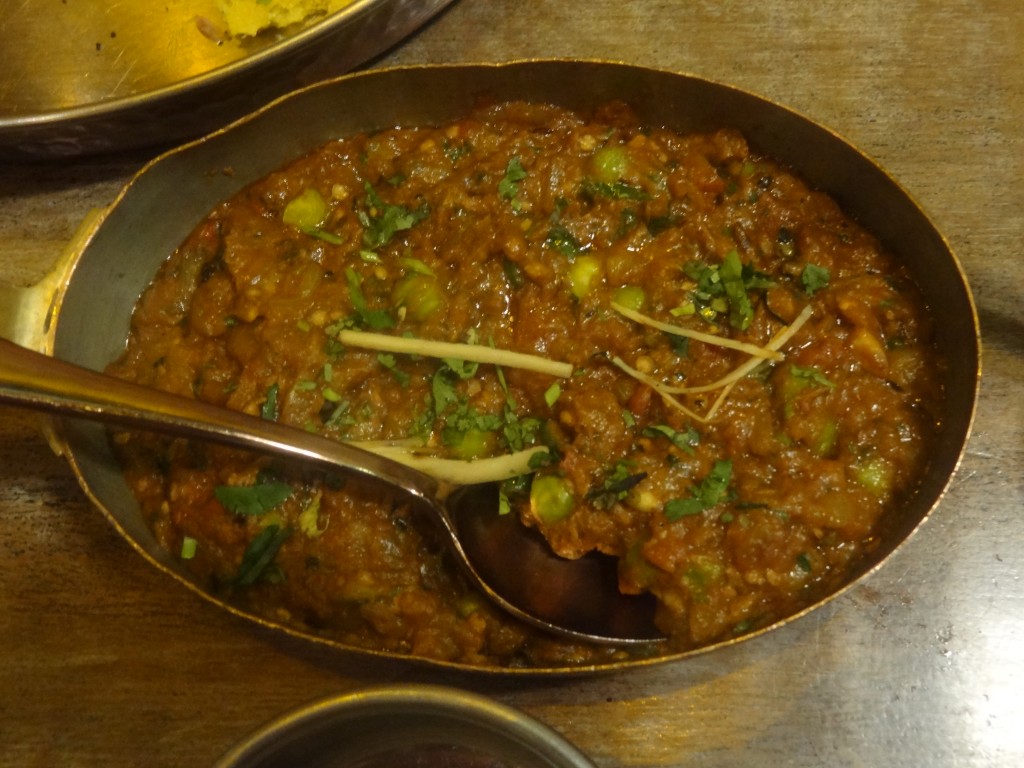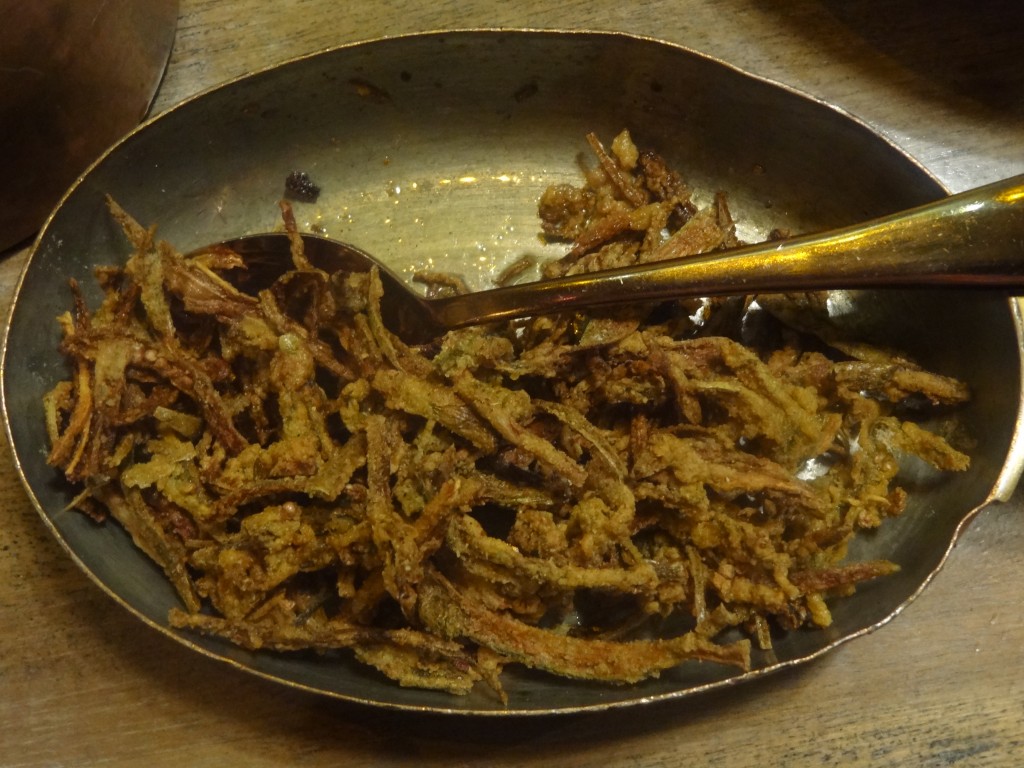 The Dal Tadka had a tadka of ghee with coriander & green chillies, just like how my mommy makes. It was great though the ghee could have been a little less.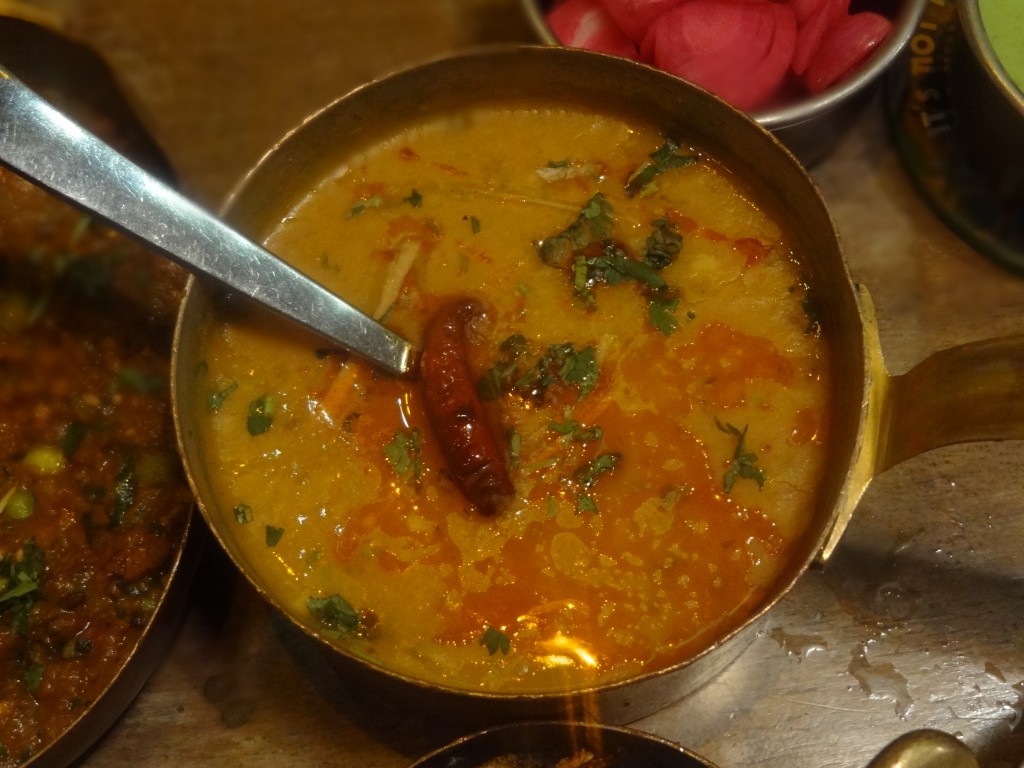 The Jeera Rice were simple & nicely done. Along with it, I had the Mix Raita which had onions, tomatoes, cucumber & coriander. Tasted great along with the rice!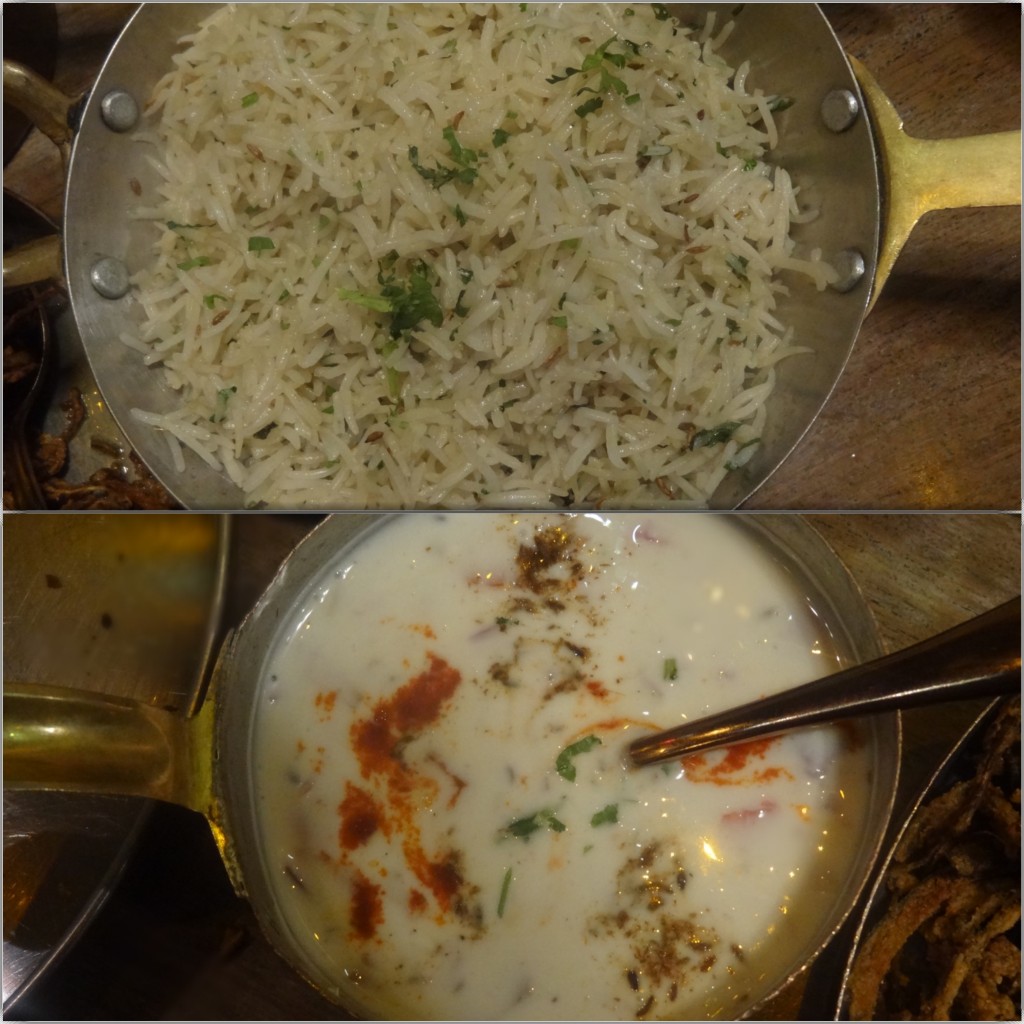 In the breads, I tried the Tawa Roti & Naan. Both of them were laden with lots of ghee. One thing I noticed here is that every dish is full of ghee. The aroma, taste, strength & flavour of real Punjab is evident.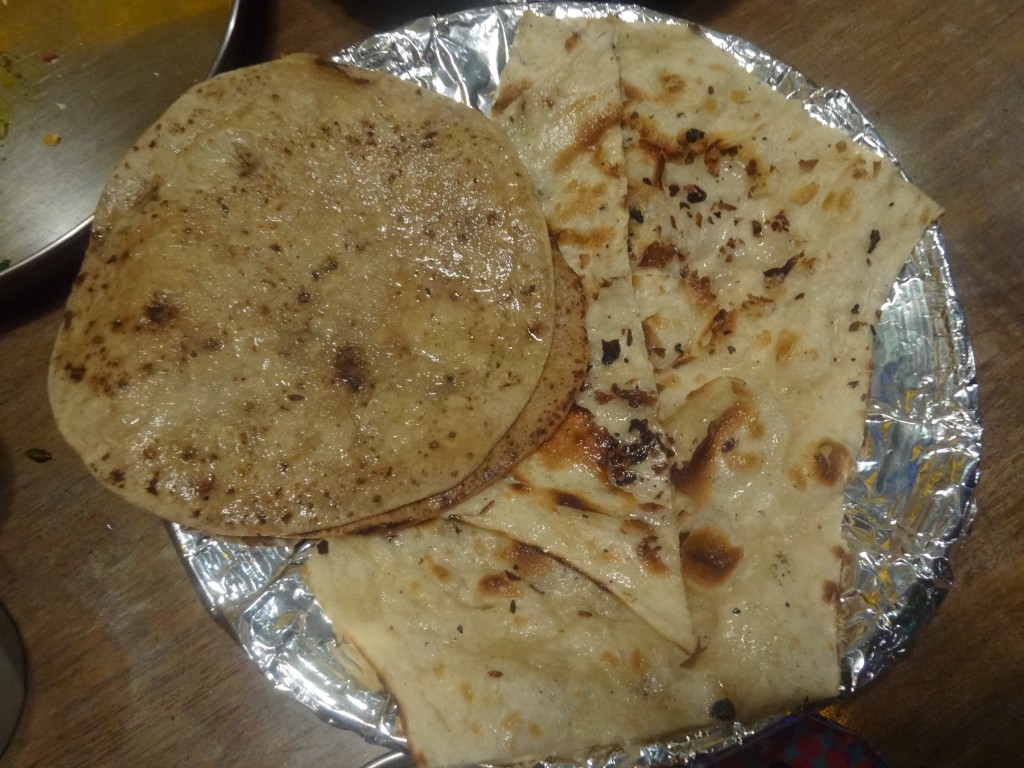 For my sweet tooth craving, I tried the Phirni, Gulab Jamun & Kheer.  The Phirni was nice & sweet garnished with nuts & pistachios. The Gulab Jamun was soft & good, served hot. The Kheer was made with the right amount of sweetness. It was good to taste, loaded with dry fruits & with a not very thick consistency.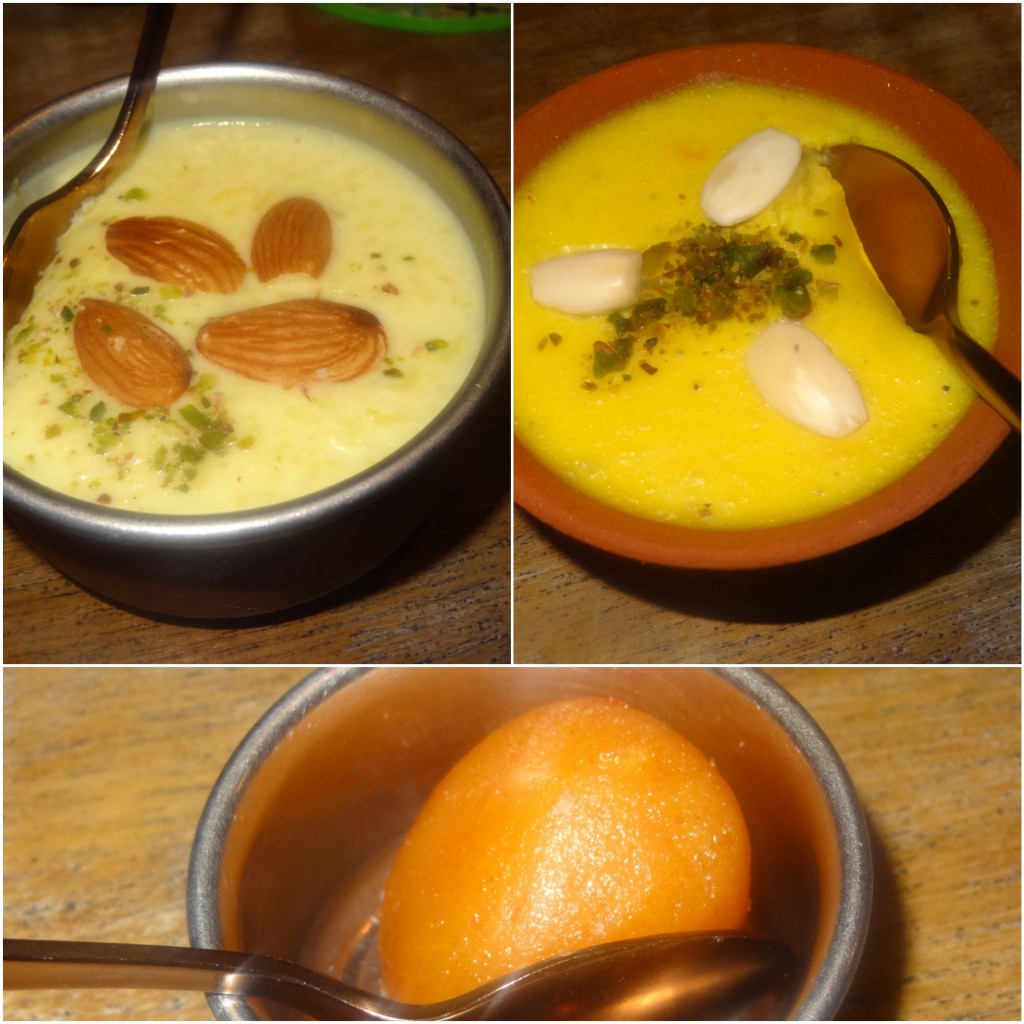 We spoke to Rajat Sharma, the manager of Garam Dharam who took every step possible in making us feel comfortable & serving us the best on the menu. Also on asking about Dharam Ji, he told us that he loves having Veeru Di Ghutti & Tandoori Chicken at Garam Dharam whenever he visits Delhi. With the catchy name, quirky ambience & delectable food, it's a must try for all Punjabi's and Dharam Ji's fans.