Come Diwali and our wishlist would be ready. While I am looking at an upgrade of my gadget(s) – my mobile and laptop, my parents would have a different wishlist in mind. My mother who is a housewife would be looking at new elements of home – buying new consumer durables (microwave, AC, TV etc) or decor to ensure our home looks the brightest and cleanest while my father who is a businessman would be looking forward to upgrading his automobile.
The way all of us know what we want, marketers know about our needs and wants too. For the same, targeted campaigns are run to attract the attention of the target audience. Capturing my attention would not be difficult for retailers as they would have been spreading the cookies at the right spot. My Google search checking out a new gadget would make hundreds of retailers aware of my requirement and I would be thronged with offers from various online retailers through specific ads across Facebook, Instagram etc.
My mother on the other hand would not look at a Google search as technology would not be her strong point. However, marketers will know how to capture her attention. An avid couch potato who loves her soap operas is what marketers would be targeting housewives like my mother and other ladies. General Entertainment Channels (GEC's) like Star Plus, Colors, Sony would be flooded with offerings from brands offering home decor while for someone like my father who opens the newspaper first thing in the morning and simultaneously starts his day with a business channel like CNBC TV18 or NDTV Profit, marketers know how to target them.
As per Associated Chambers of Commerce and Industry of India (ASSOCHAM), in 2019, fast moving consumer goods (FMCG) companies hiked their advertising and promotional budget by 60 per cent in comparison with 2018 for their Diwali sale. This was followed by companies dealing in home and electronic appliances, real estate, textiles, gems and jewellery and luxury products.
I am not alone wishing to buy a new smartphone this Diwali. Infact, every year thousands of people have the same wish. In Oct 2019, smartphone category witnessed a 15 times growth for brands like Samsung, One Plus, Apple, Xiaomi and Vivo on Amazon.in alone. We all know about Amazon's Great Indian Festival and how it is promoted. OnePlus alone logged over 700 crore in sales while Samsung saw a growth of 5 times compared to the last year during the festival in Oct 2019. Flipkart "Big Billion Days" sale which happens during the same period witnessed more than 20 models sold over 100K units each during the sale in Oct 2019. Aggressive marketing for the same across a 360 degree route- Print, Electronic, Online, PR, social media aids to the sales and different models are pitched to different people.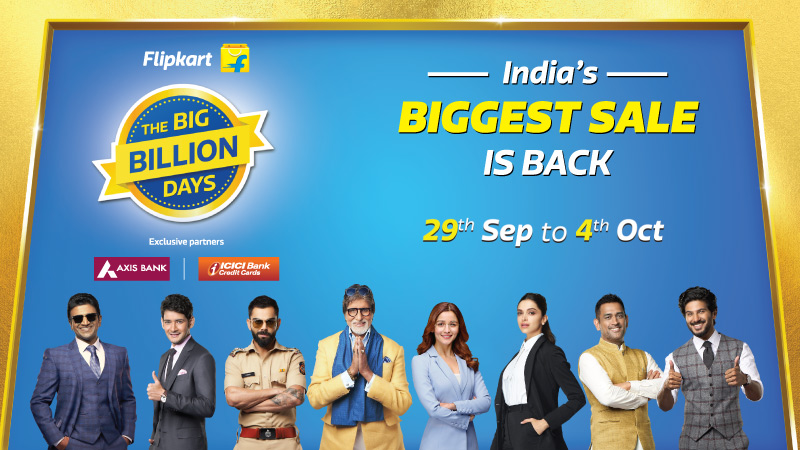 Top-selling categories during the festive season include apparel and accessories, furniture and home décor followed by white goods which manage to make almost 40 per cent of annual sales during these few weeks. Consumer durables companies like Samsung and LG introduce new models during Diwali to attract attention.
Infact, Consumer Durables see a surge of sale right from Navratras. Retailers like Vijay Sales, have seen sales growth of 7-8 per cent in the Navratra period which continues till Diwali. Croma Infiniti Retail Ltd, also echo the same thoughts and say shopper sentiments have been extremely positive since the start of the festival season. They expect the momentum to continue for the whole month and peak during the big Diwali days. All major durables companies target strong double-digit sales growth. Billboards, discounts, print ads, flyers in neighbourhoods, TVC's are some of their tactics for a marketing push.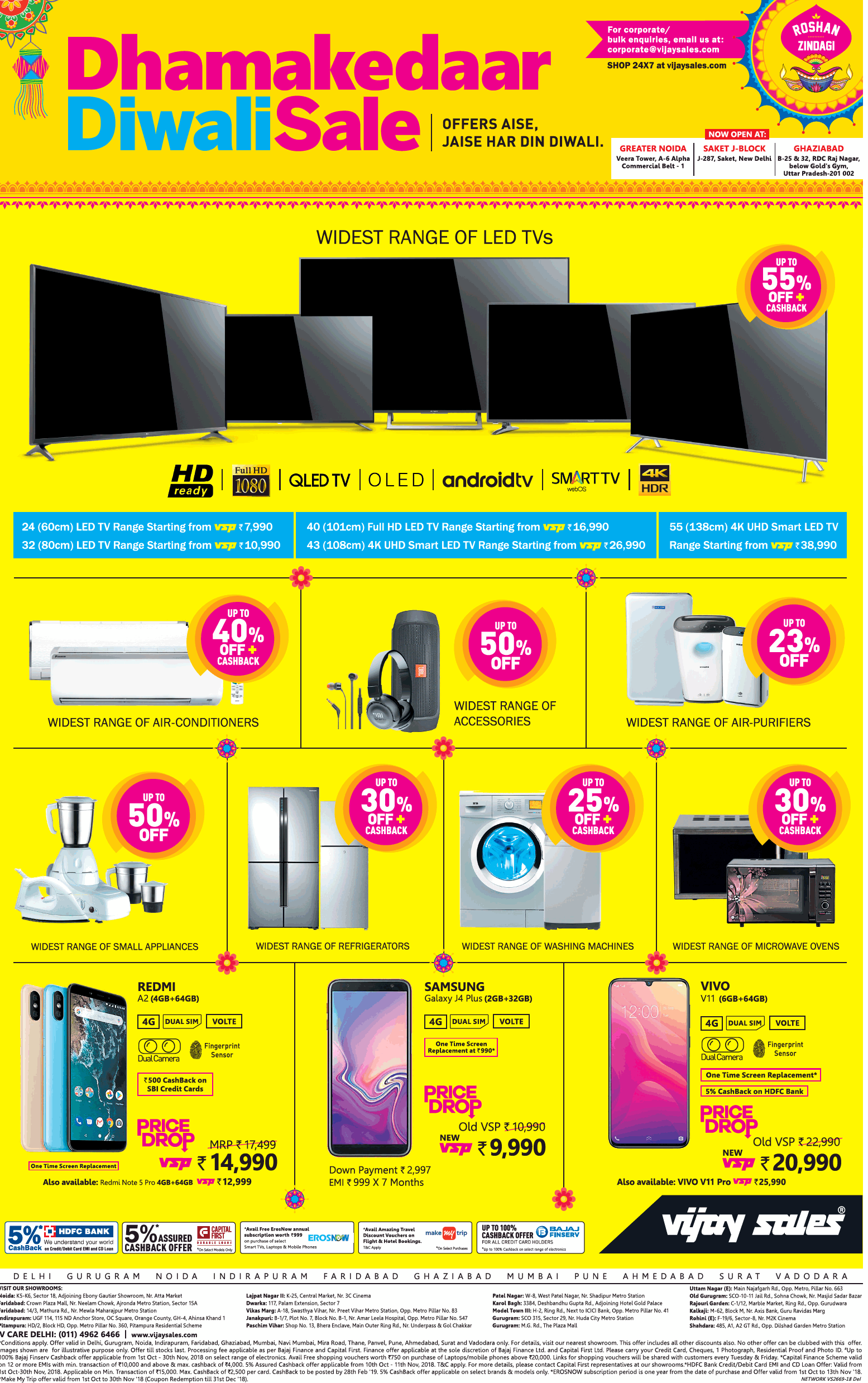 Smart marketers know how to drive the right customers down to the showroom and hence work on a smart marketing strategy for the same. Festive time contributes 30 per cent to annual sales of auto majors. Marketing tactics also include discounts, freebies, gold coins, scratch cards, silver coins, and free insurance. For them, sale starts from the auspicious day of Dhanteras which alone witnessed a 49% growth for Tata Motors. Mahindra and Mahindra delivered close to 13,500 vehicles across the country on Dhanteras alone last year.
Last October, Maruti Suzuku India Limited (MSIL), had launched an interesting festival themed campaign through its Arena platform. Named #GharAayaTyohar, it highlighted the entire range of cars offered by MSIL's new and transformed channel, Maruti Suzuki Arena which included hatchbacks, sedans, SUVs, and vans. The four minute digital video showcased various families from various parts, and religions of India getting ready to celebrate their festivals.
So I hope your wishlist is ready to enjoy the festival of lights in the glorious spirits with new products, gadgets and equipment.