I have always preferred The Lalit New Delhi for its location. Being in the profession of Public Relations, we have always looked for centrally located options for convenience of the client and the journalist for events, press conferences, meetings etc. This time, it wasn't about an official call but a fine dining experience at its North Indian restaurant Baluchi!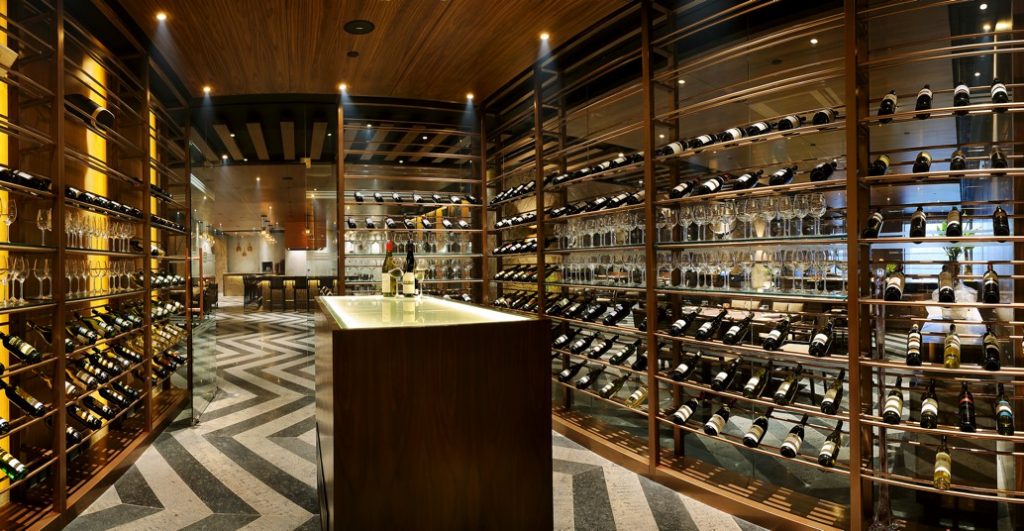 We made our entry on a busy Saturday evening and loved the luxurious yet calm and pleasant interiors dominated in brown. We crossed the well stocked bar and headed to Naanery, which serves traditional Indian breads paired with world wines. Chef Tyagi, the Executive Chef attended us personally who has been a part of the hotel for the last 3.5 years. His career spans a good 22 years and he has been a part of the biggest hotels and restaurants in India.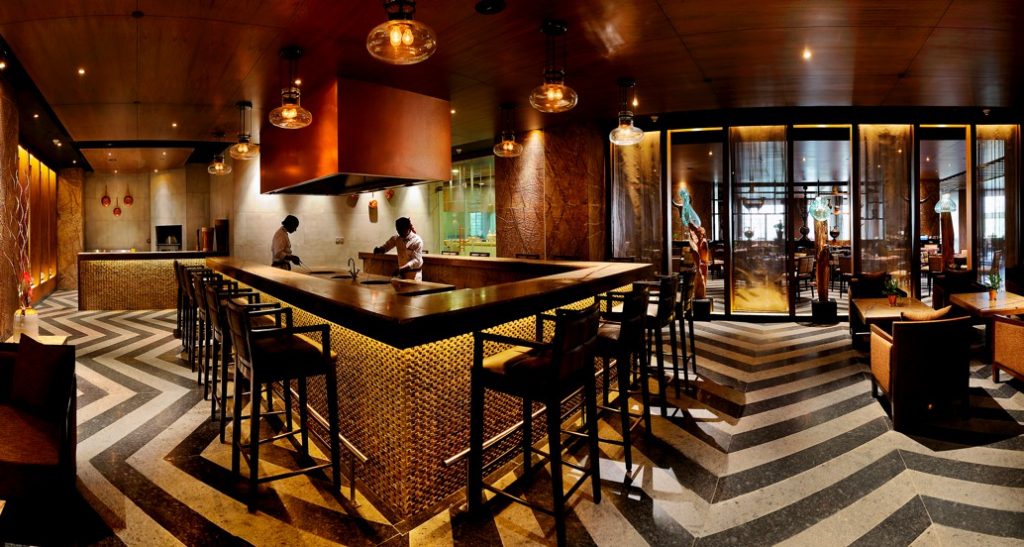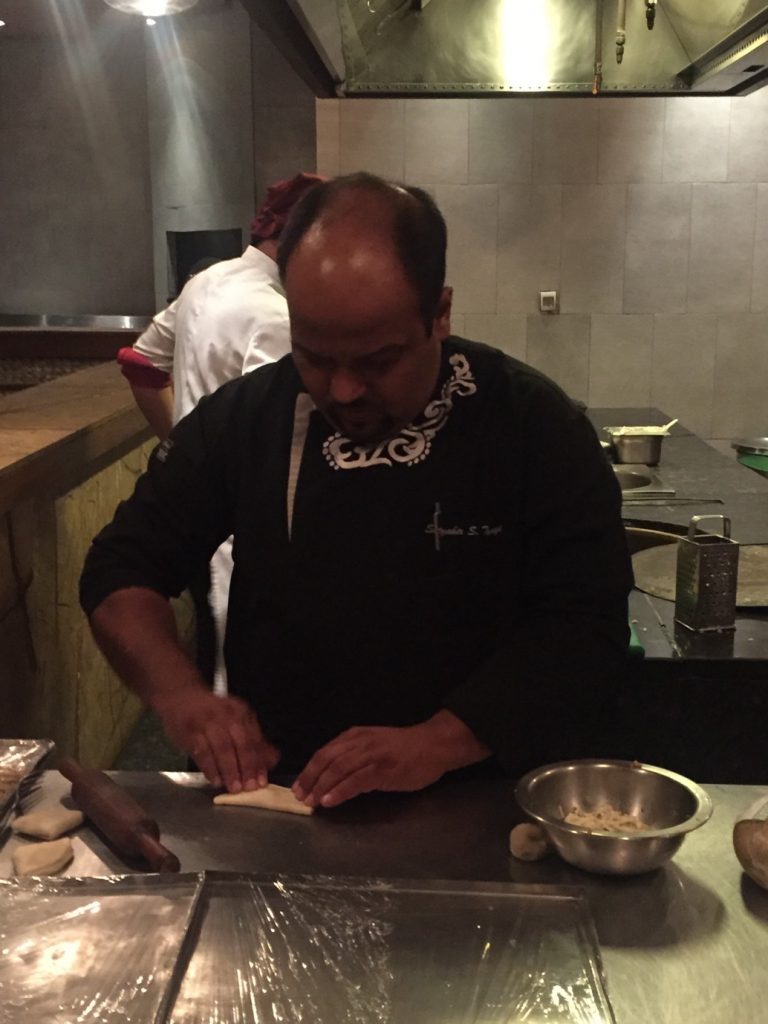 We made ourselves comfortable on the high chairs and realized it's time to try the pairings! The first wine was Petits Grains De Folie. This fruity flavour wine was paired with Pheni Parantha. The well-layered parantha was baked on an iron tandoor along with butter and topped with sesame seeds. A nice sweet flavour of the parantha gelled well with the white wine!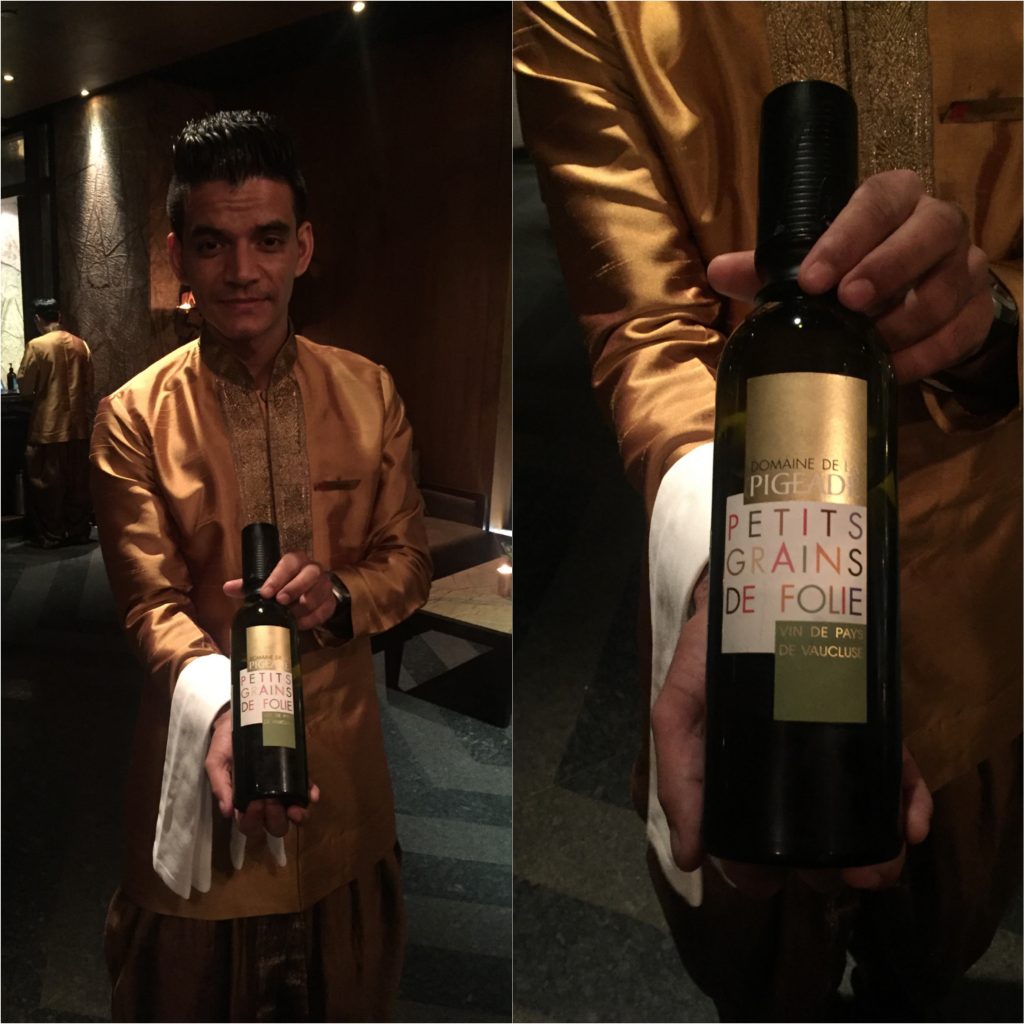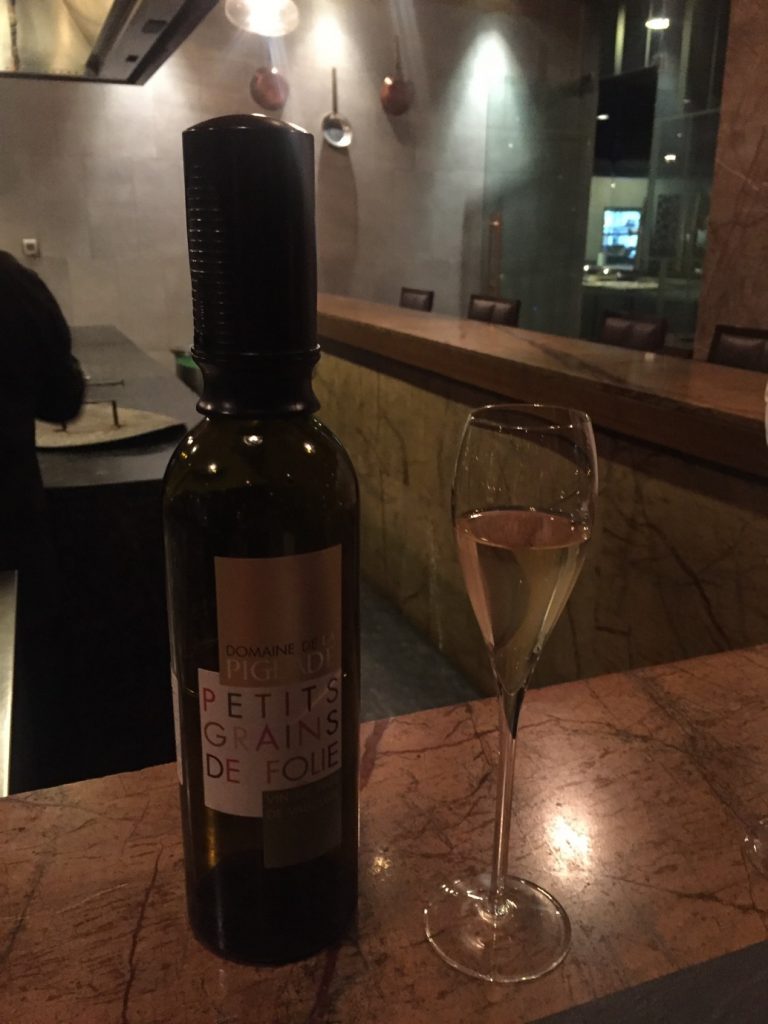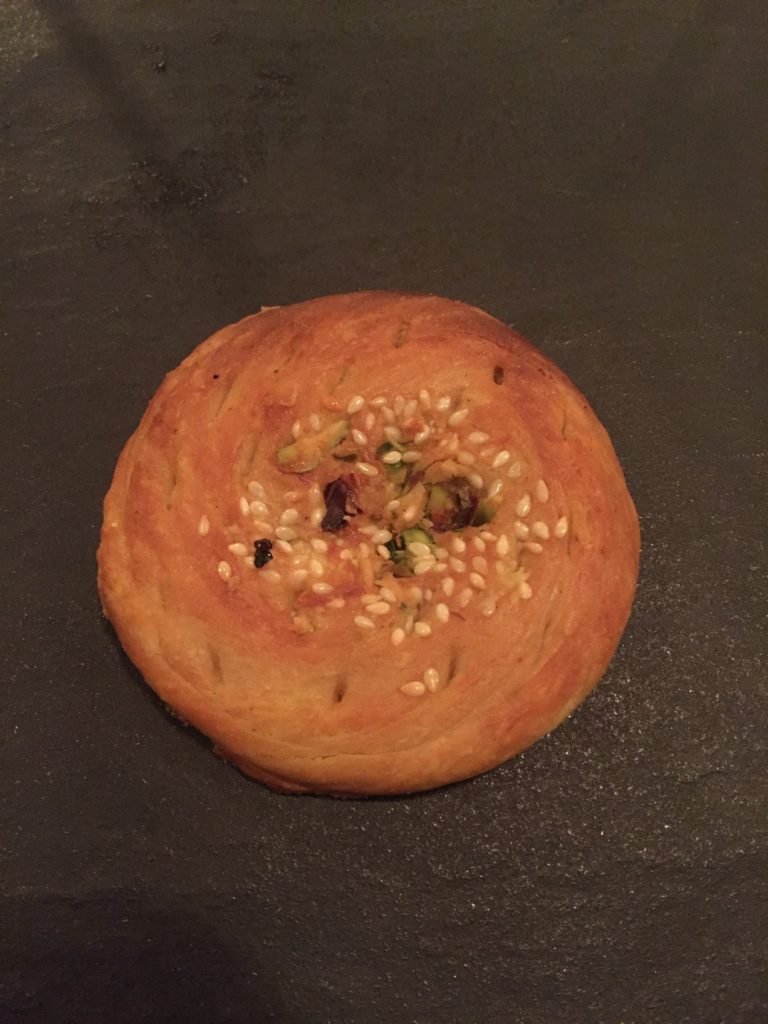 Next was Ventoux, the medium body wine was paired with Gilafi Kulcha. The triangle shaped kulcha was topped with mozzarella cheese, trio bell pepper and black pepper. It was absolutely yum and addictive! Something that was not too light nor too heavy!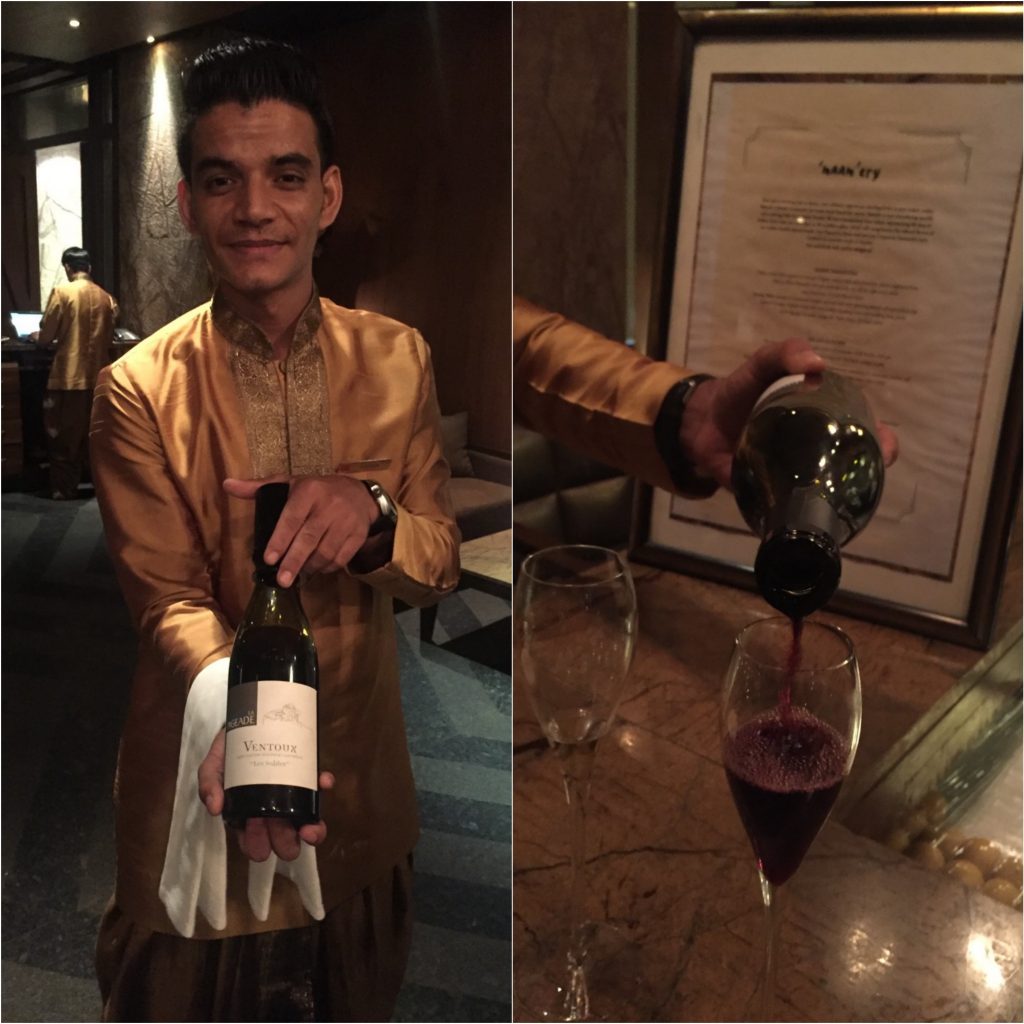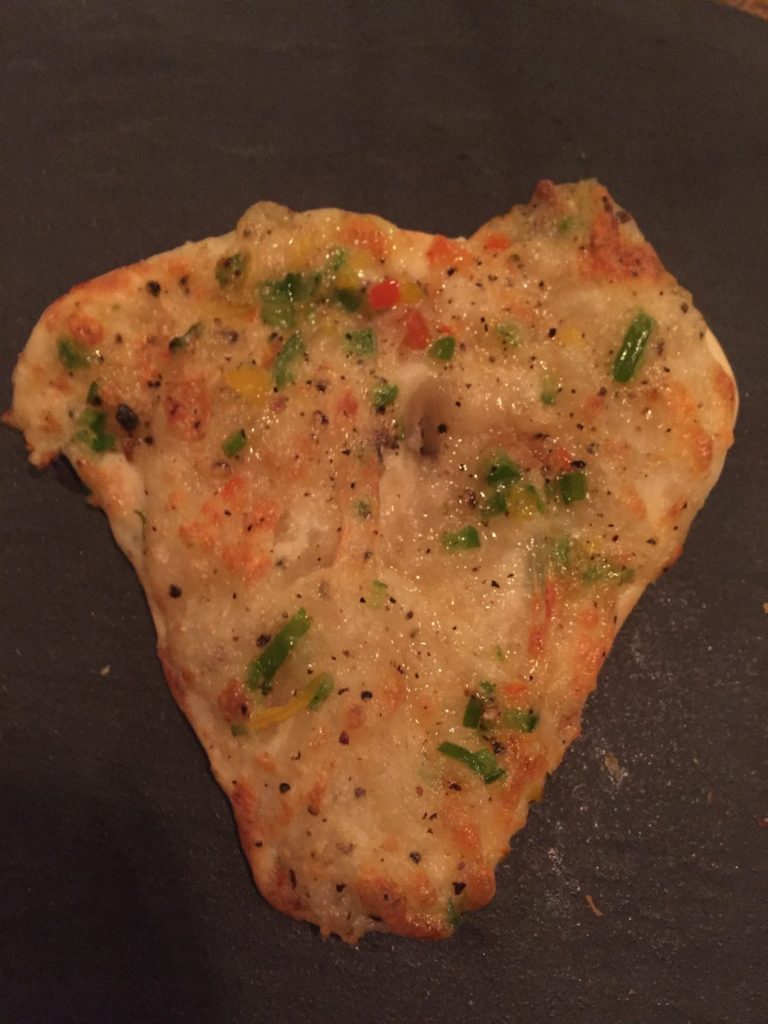 Last but not the least, it was time for Muscat de Beaumes De Venise, a dessert wine which was paired with Bakarkhani which was crisp and sweet. Loved the perfect start of our dining experience!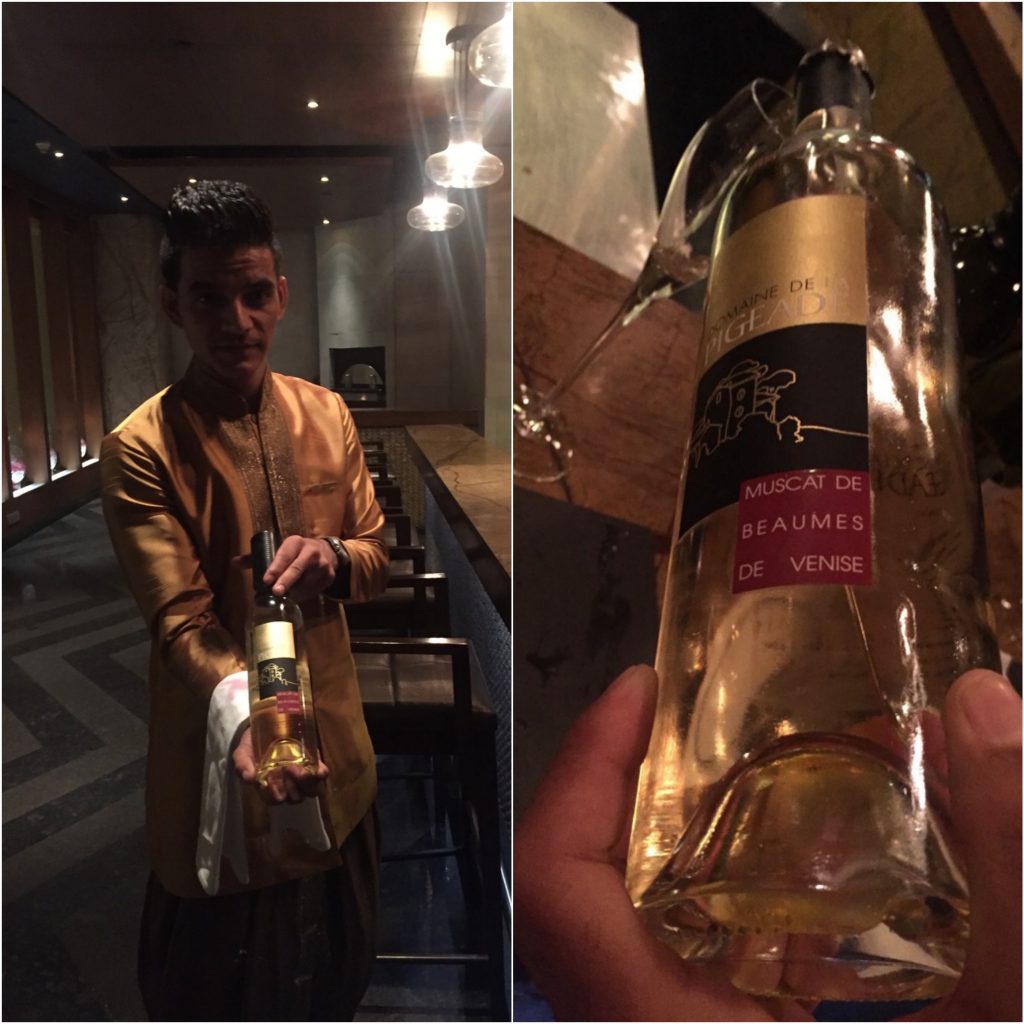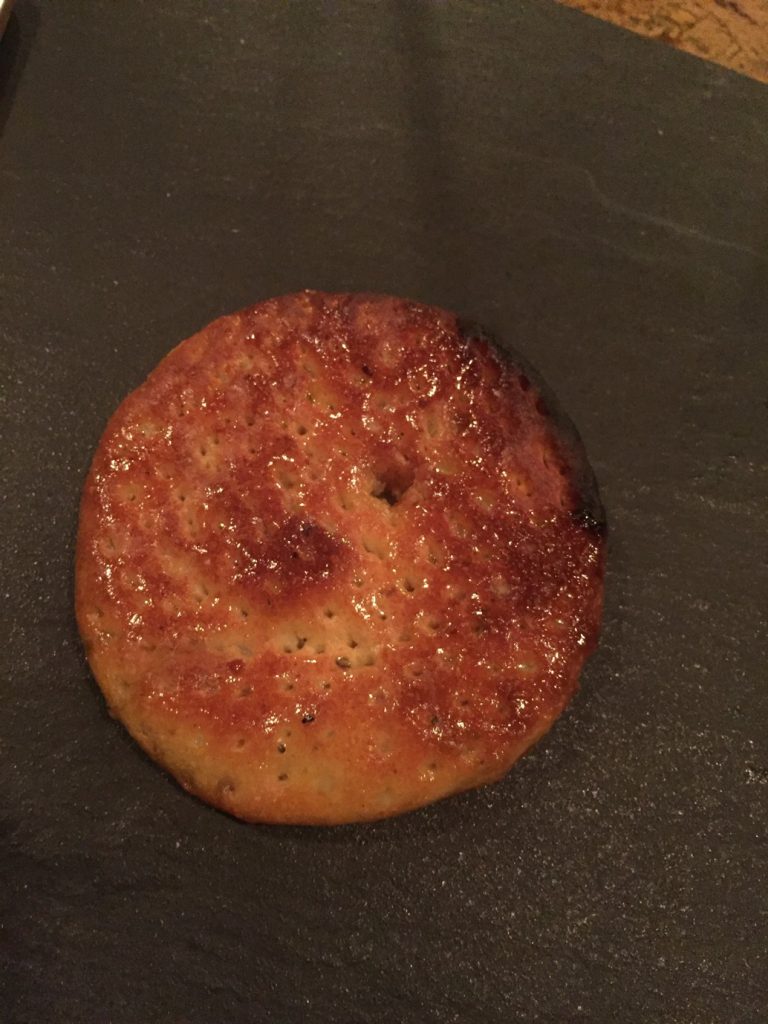 Time for the fine dining experience and we headed to the plush seats. We were handed over a menu with doors which opened up to a wide choice across vegetarian and non vegetarian dishes. Our first pick was from the section Naqsh-e-Aab which had delicate soups to choose from. We chose the classic best- Gaffari Paaya Shorba which was described as velvety mutton soup with chunks of meat, flavour of green apple and Kashmiri spices, drizzled with lemon. Doesn't it sound so appealing? It did stand up to its description and our expectations! It was warm, nice, nutritious and full of rich flavour. Mutton chunks added flavour as well as warmth. Murgh Aur Badam ka Shorba was described as chicken broth flavoured with saffron and green cardamom thickened with almonds. It had a great taste but almond made it a little heavy. Would prefer the former one any day.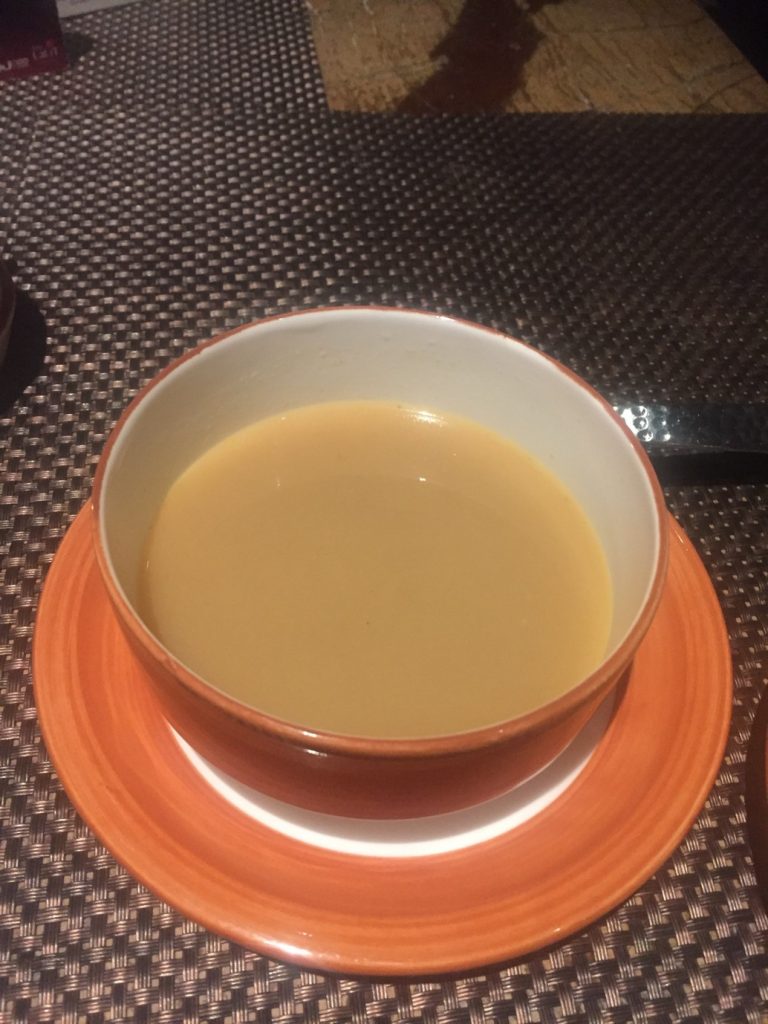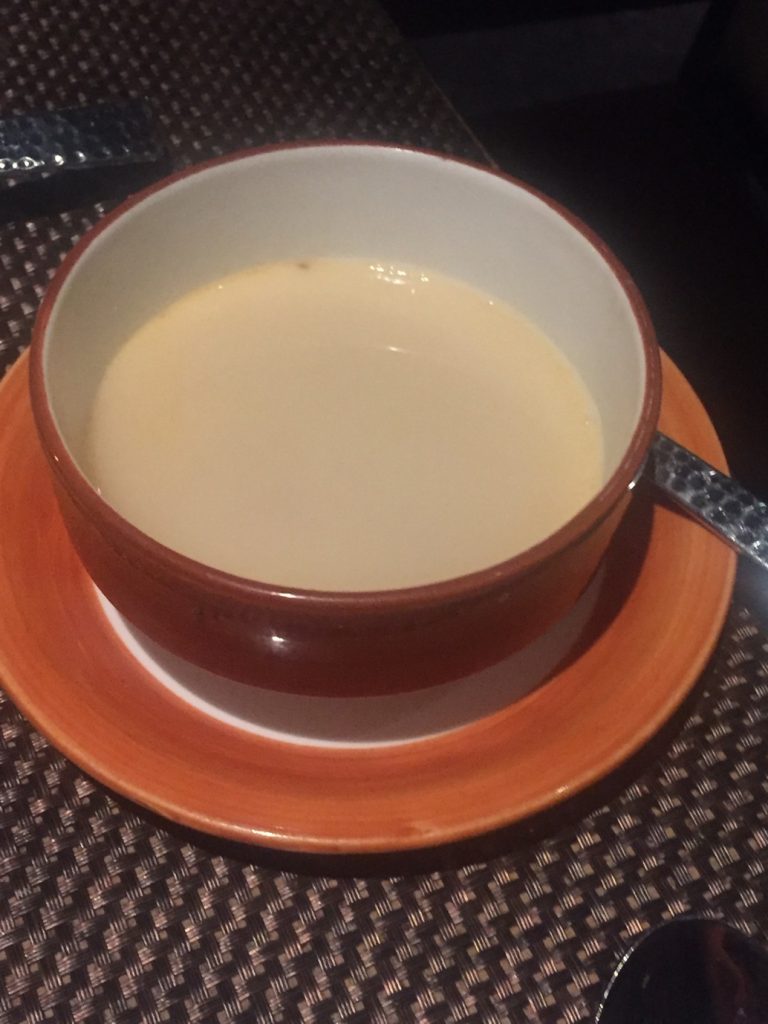 Next came one of my favourite part of any meal – Roasted Papad! They were arranged neatly on a bamboo stick! The concept of arranging on a bamboo stick started last month and I loved the unique concept! Along with the papad came small pots/matkis of mixed pickle, vinegar onion, mint chutney and raw mango pickle!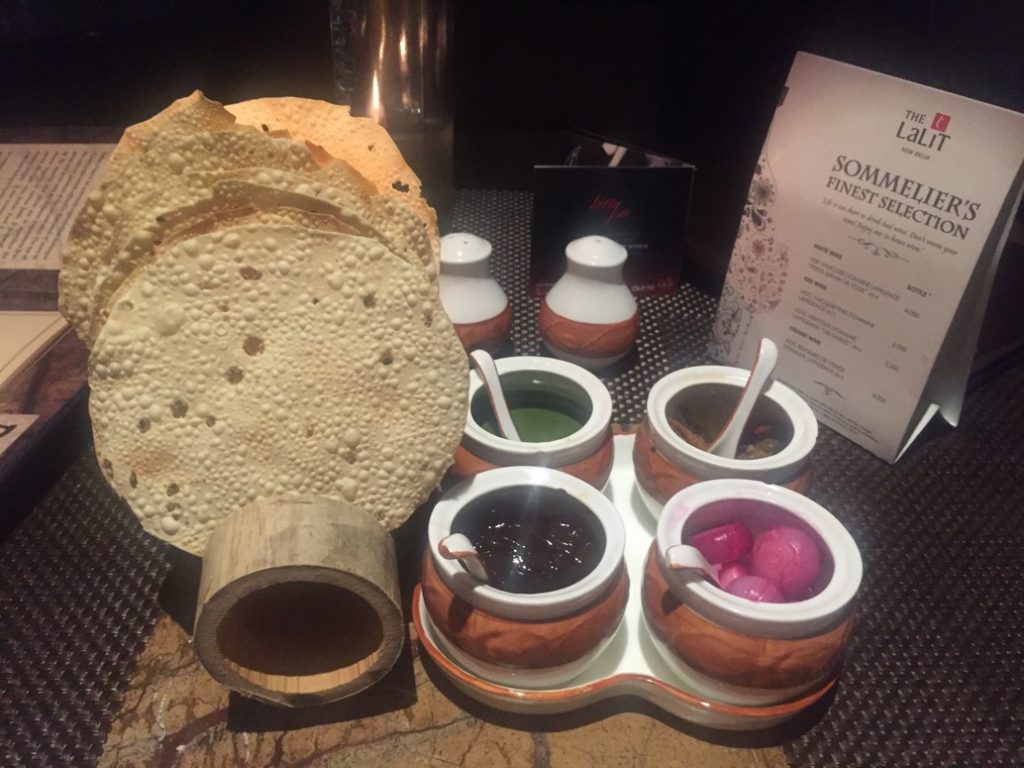 Next on out hitlist was the section Kebab-E-Bahaar which had a selection of non-veg kebabs. We chose Hyderabadi Gosht ki Seekh. The succulent lamb minced tender rolls were fleshy, juicy, warm with aromatic flavours! The Gilafi Murgh ke Seekh were tender and aromatic. Fresh flavours along with a coating of trio bell pepper made it a delight! The Mutton Chapli Kebab was minced along with pomegranate, coriander, black pepper and corns and was cooked on a griddle. The circular kebab was topped with a slice of tomato and was absolutely mouth watering and delightful with the right flavours and consistency!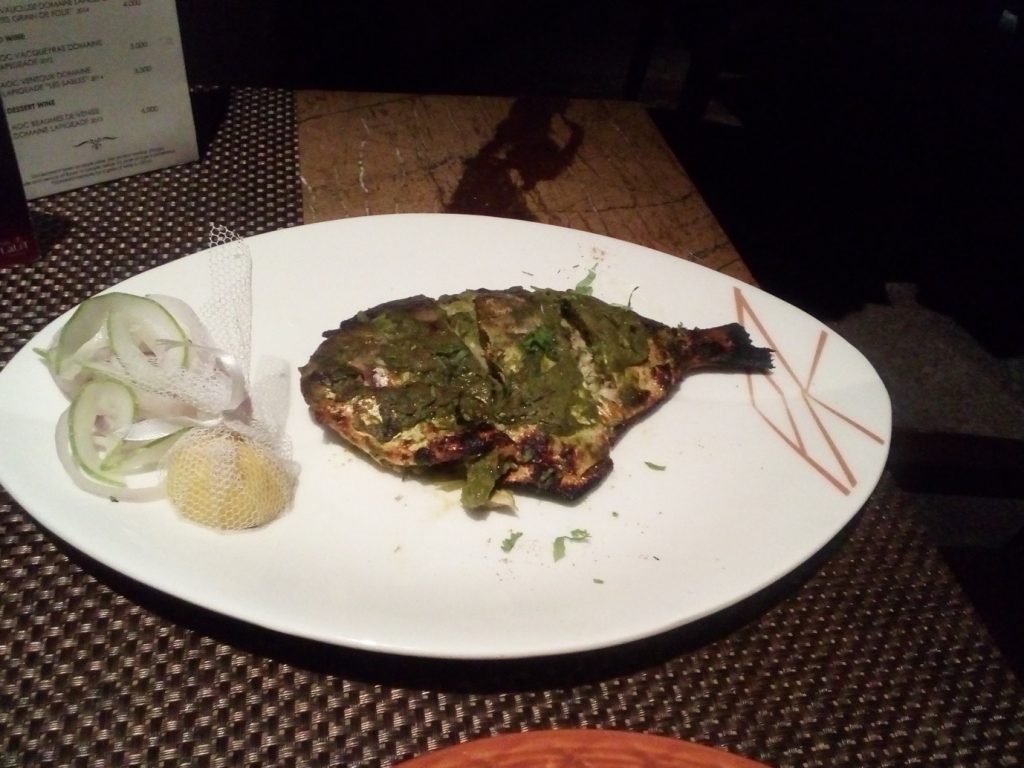 Well, we did get a bit partial by trying most of the non-vegetarian food but how could we leave behind our vegetarian subscribers who would look forward to our review for vegetarian dishes, so here you go! The Bhutte Ke Kabab were cheese filled corn patties. Found them a little sweet coz of the corn stuffing! The Gucchi & Safed Mushroom Ki Galouti were delicate kebab of Kashmiri black morels & white mushroom. With a base of ulte tawe ka parantha, it just melted in the mouth. Had I not known that the Galouti was made of mushroom I would have easily relished it thinking it is a Mutton Galouti!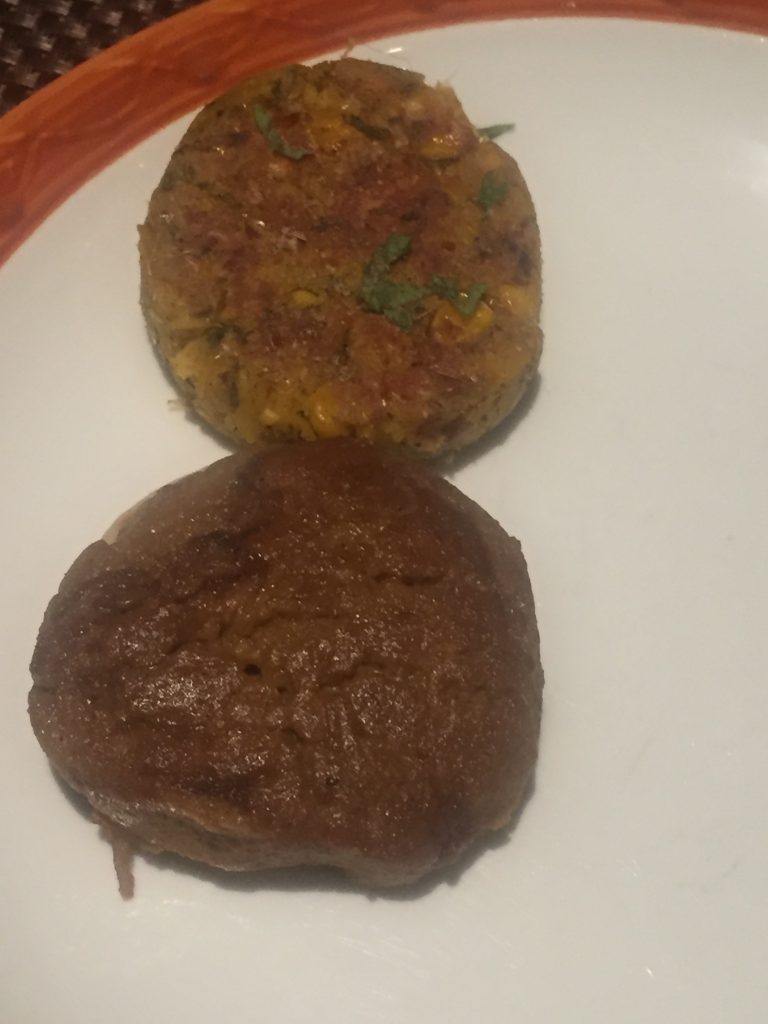 Time for main course! We were already full so requested for small portions to avoid food wastage! We started with Butter Chicken. Wow! It was rich and creamy, even then it was not too heavy! The Nalli Nihari was a great combination of the right spices cooked over a low flame with perfect aroma. It was warm and nutritious and something which will not make you feel hungry for a long time!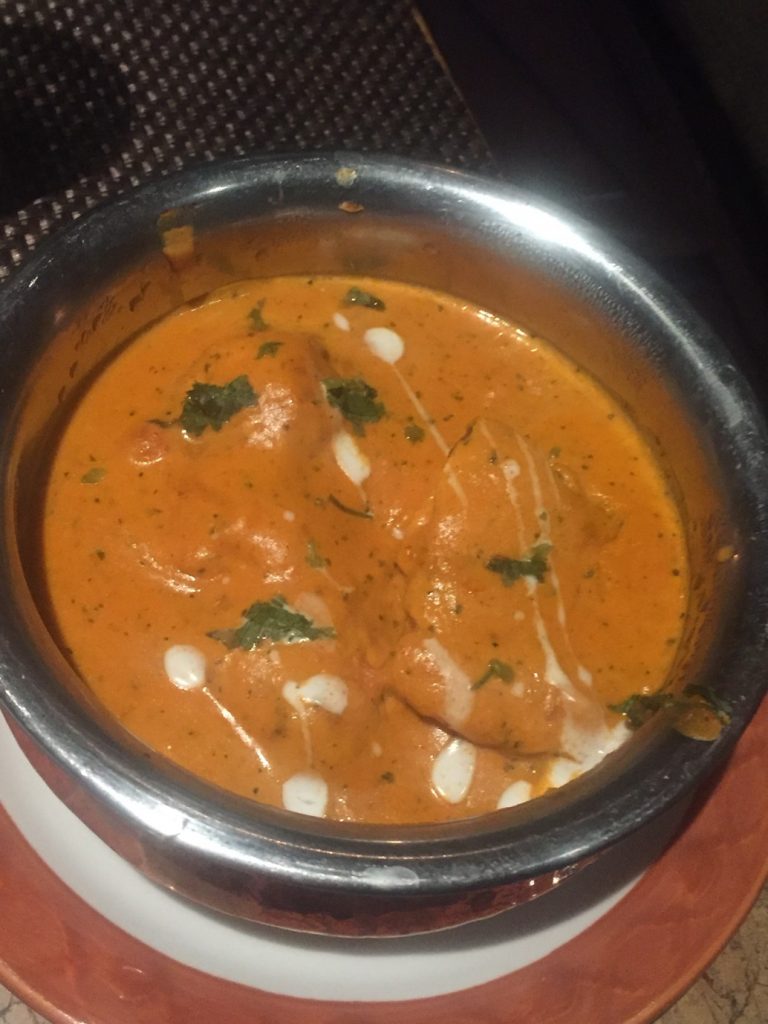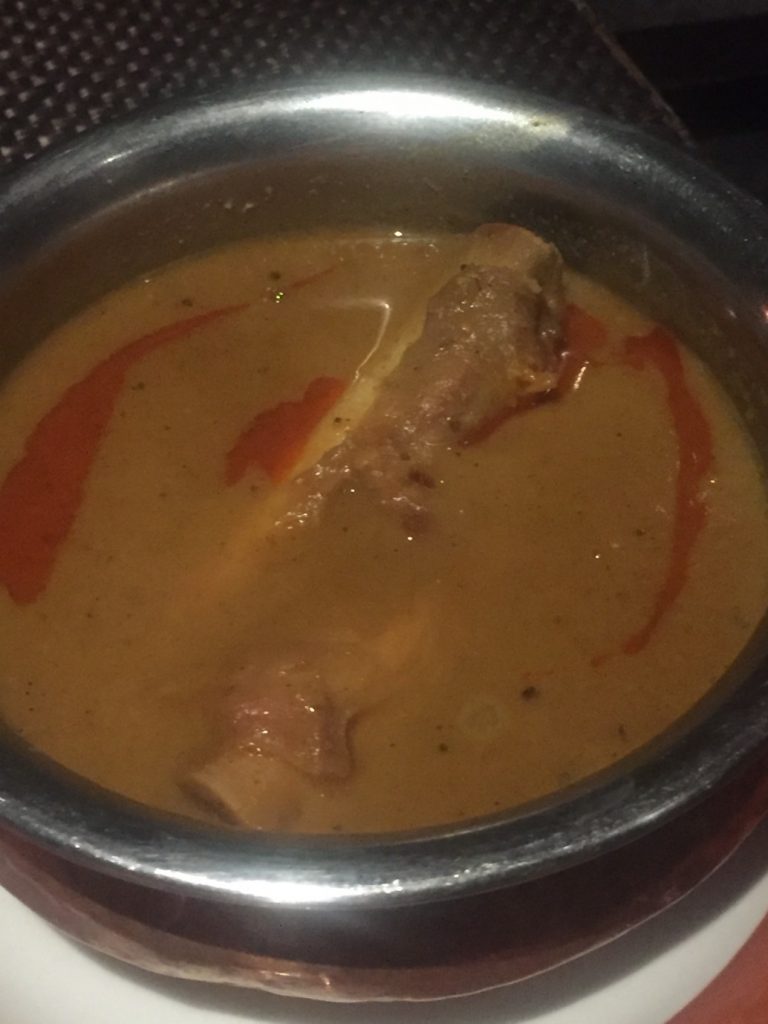 The Methi Palak Papad was an interesting combination and is one of the most sold dish amongst vegetarians! With three types of palak- puree, lacha as well as blanched! It was simply amazing! Dal Baluchi had a nice consistency and was great. The Mutton Biryani had a great taste and flavour which one can eat even on a full stomach served with Burari Raita which had roasted garlic!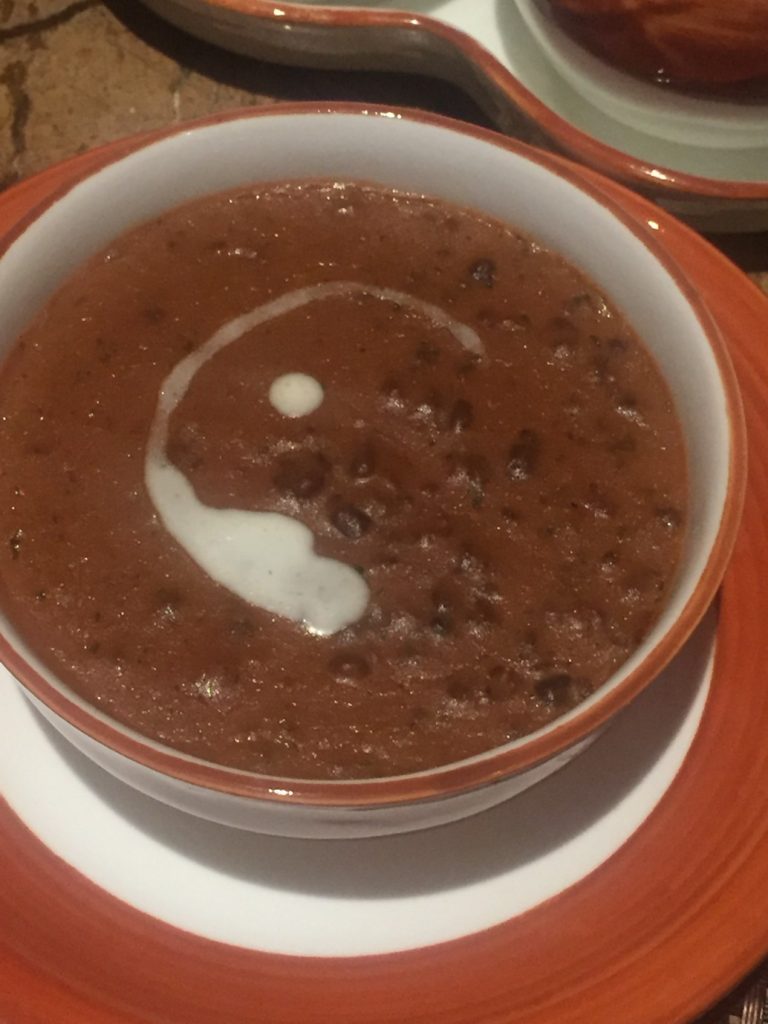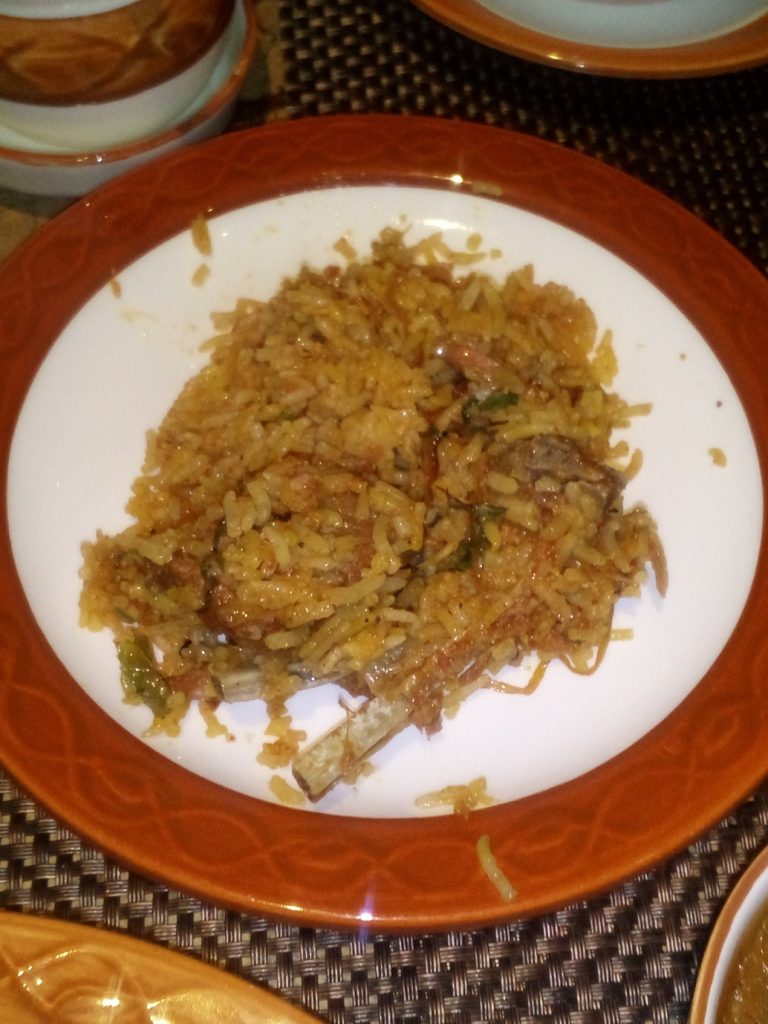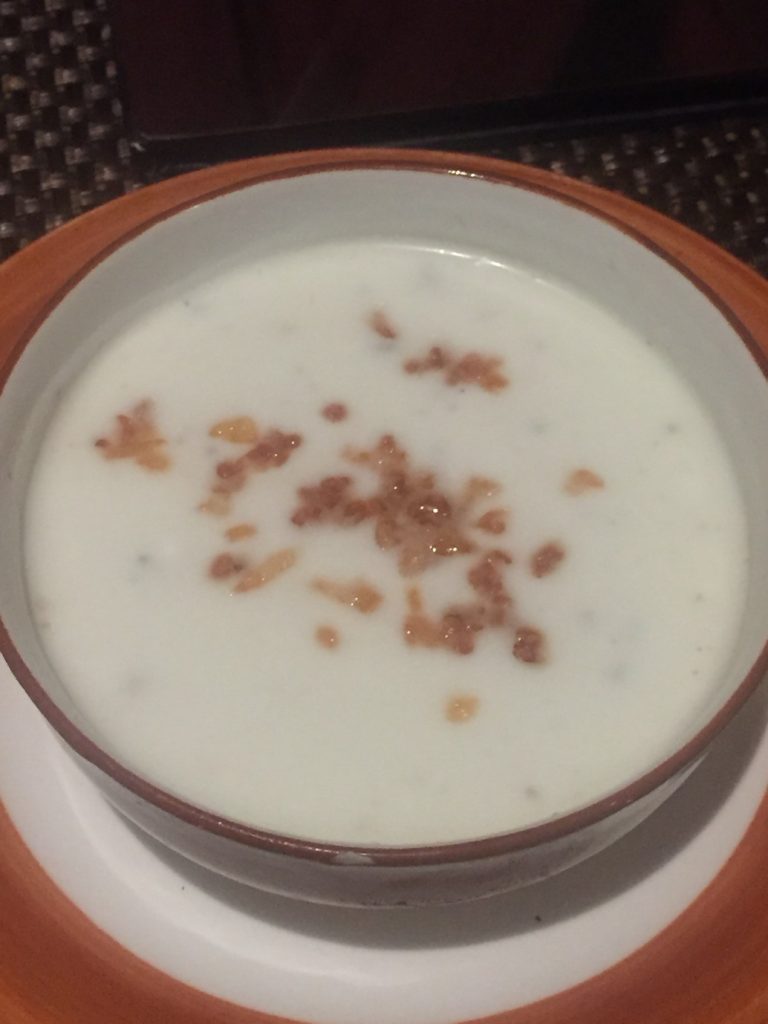 Time for sweet ending! Gulab Jamun served in a cute bowl had the perfect sweetness and were soft and fresh! The Paan Kulfi had a unique paan taste that too in a kulfi! A true Punjabi can never ask for a better ending..coz we love the taste of paan at the end of the meal!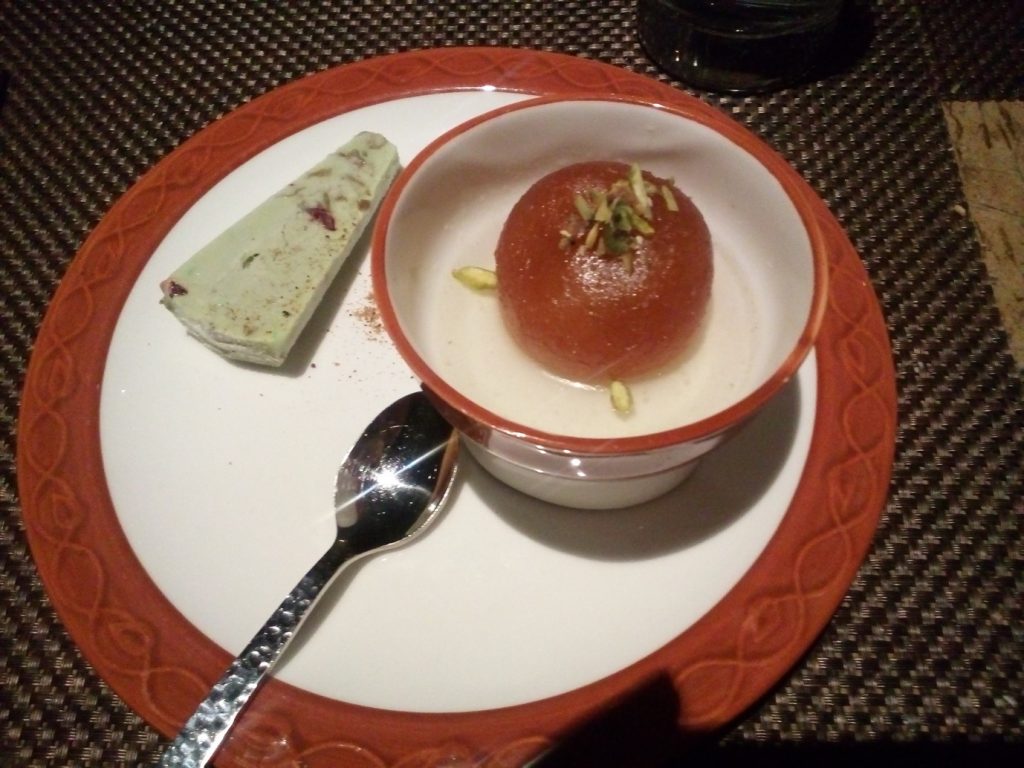 Baluchi at The Lalit is soon organizing an Ayurvedic menu, conceptualized by Chef Tyagi which he is currently working on!
It's not only the chef which makes this place a success but the fact that the top management takes personal interest in the place. Keshav Suri, the Executive Director brings backs interesting ideas from its global trips and shares it with the team. Keshav is deeply involved in the F&B portfolio. Hats off to the leadership team!
If a luxurious romantic date is on your mind for a long long time, this is the place you should definitely go to! I am sure the 106 seater restaurant will spoil you for choices and your lady love would cherish this time for a lifetime! Perfect Location, Perfect Ambience, Perfect Food…what else can one ask for!