Sushi is something which can be eaten at any point of the day. I am glad it now comes in more variants than the original fish sushi. Recently I got to know of Sushi Haus, a place which serves fresh Sushi at our doorstep & they have sushi to suit every palette. You can choose from a variety of Maki, Signature Rolls, Nigiri & Sashimi.  
So without waiting much, I immediately ordered the sushis I liked & to my surprise they came before I anticipated. They came in the cute pink packing I had ever seen for an edible product.  The sushis were neatly arranged and came with chopsticks and wet wipes.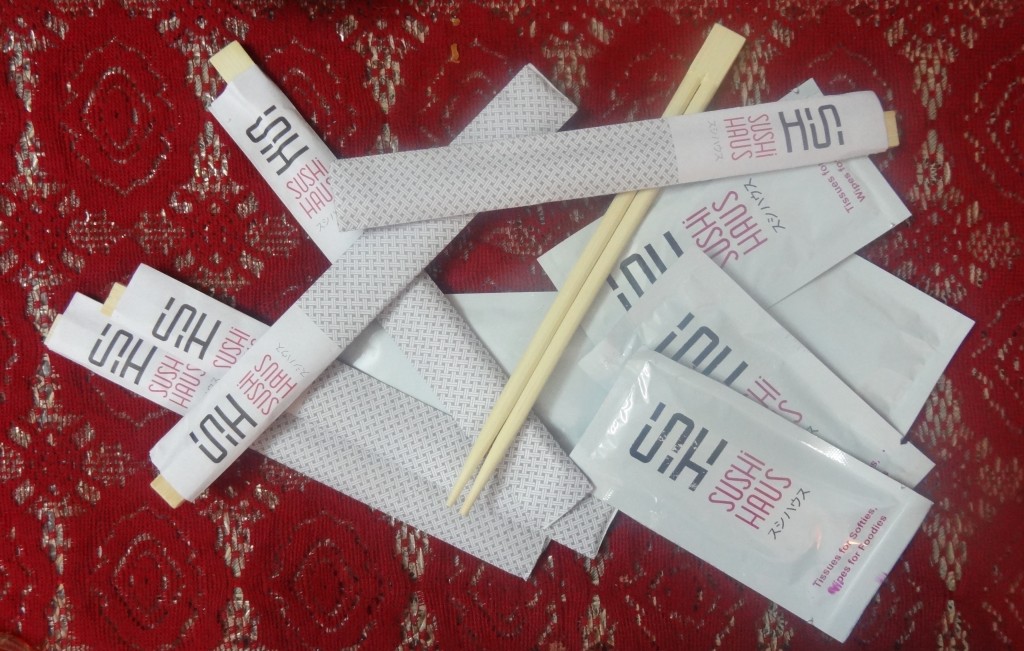 Now it was time to attack !! 🙂
I started with Edamame Maki and found it different than the usual sushis. The rock salt gave it a slightly chilli flavour. Edamame tasted well with the rice. A very fresh flavour!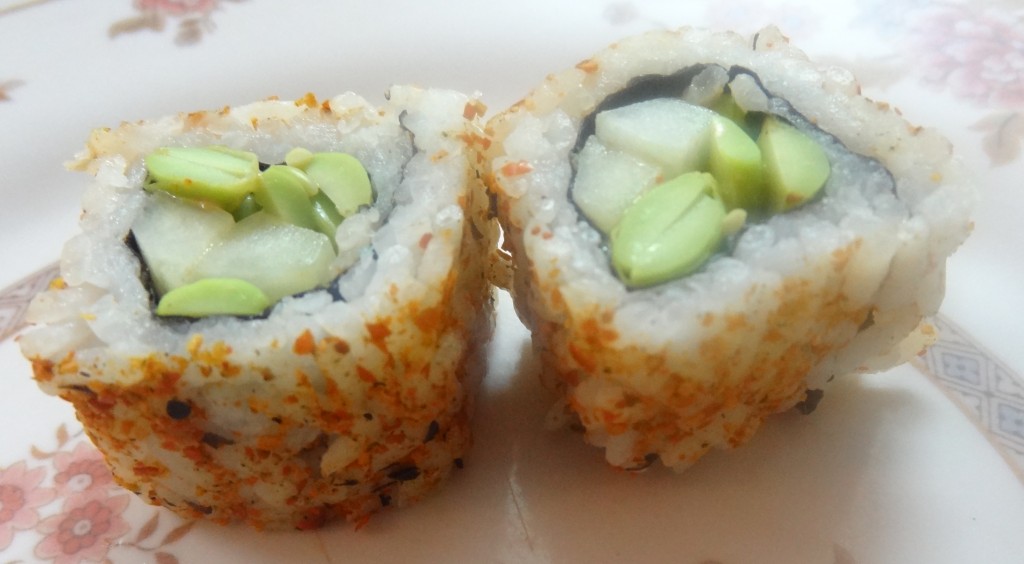 Next was time for Avacado Maki which had avocado & Philadelphia cheese. The sushi was soft & moist though it tasted a little bitter because of the avocado. The outer covering was very delicate.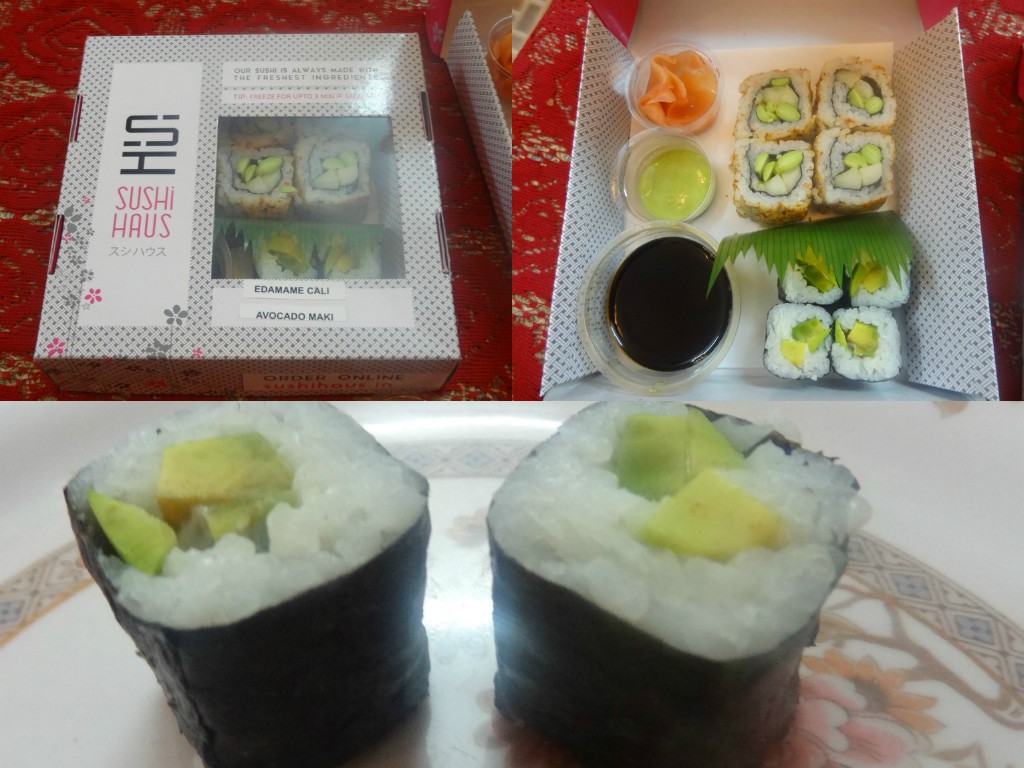 Now coming to the Red Dragon Roll, it is one of their signature sushi. It was a blend of prawn, avocado, salmon & tuna. The salmon & tuna covering tasted great & added the required flavour.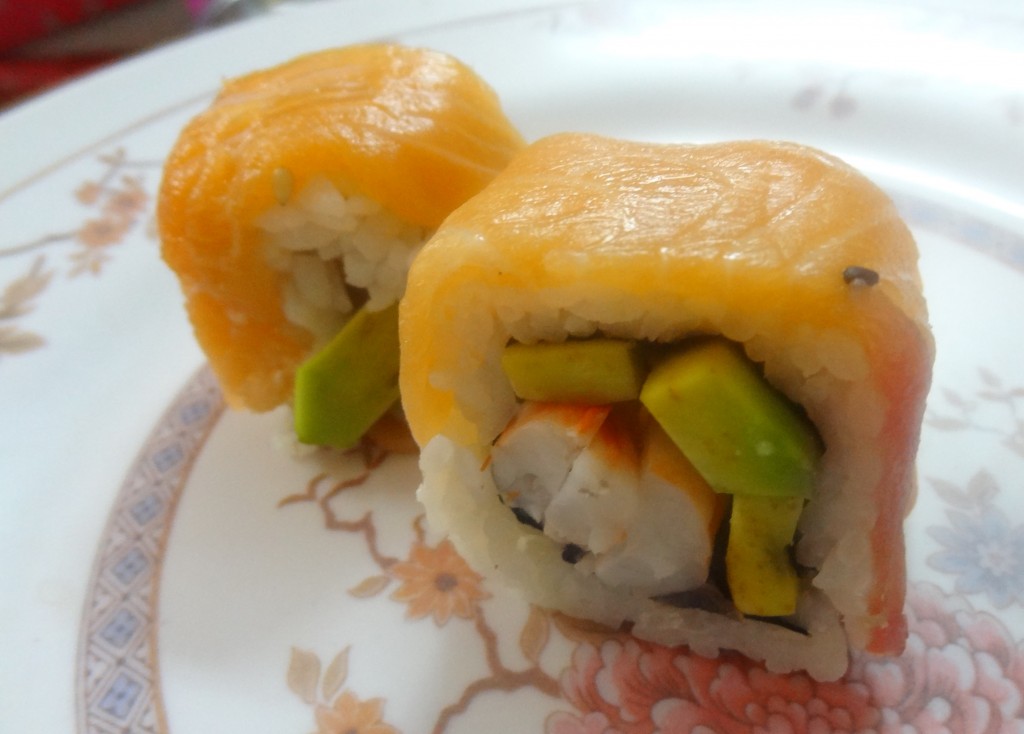 Next was California Roll which had crab, cucumber, avocado & tobiko. The crab meat was quite a delight & cucumber added the crispness.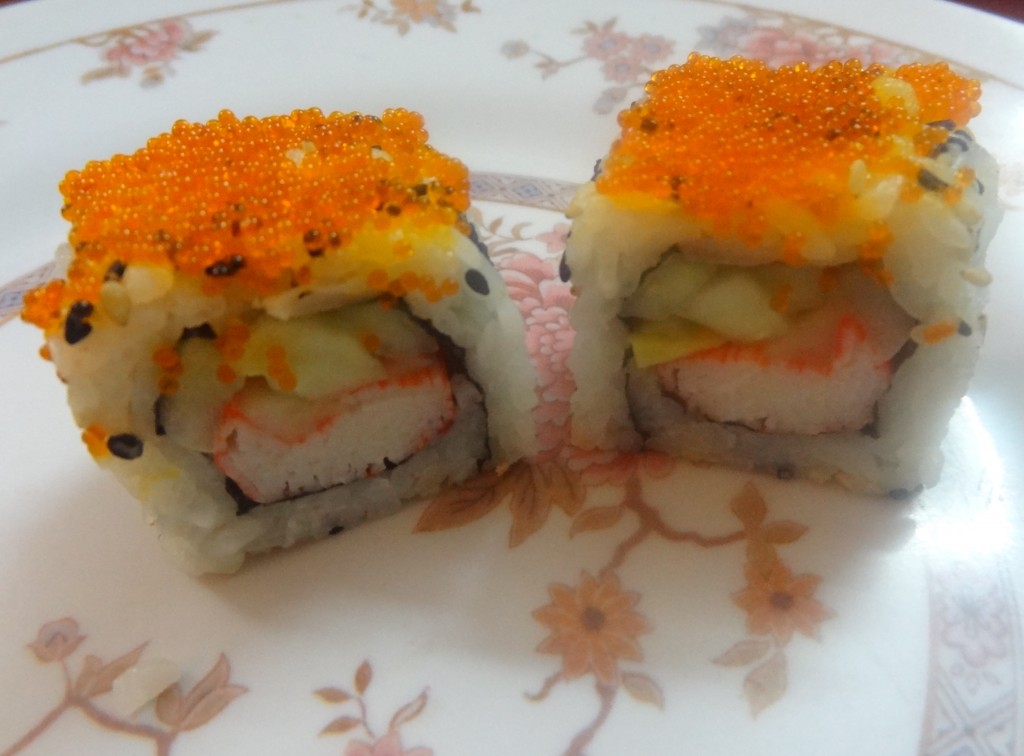 Crunchy Teriyaki Tofu Roll was by far the best one. I am a tofu fan hence I loved it! The tofu tasted well with the tempura flakes & teriyaki sauce.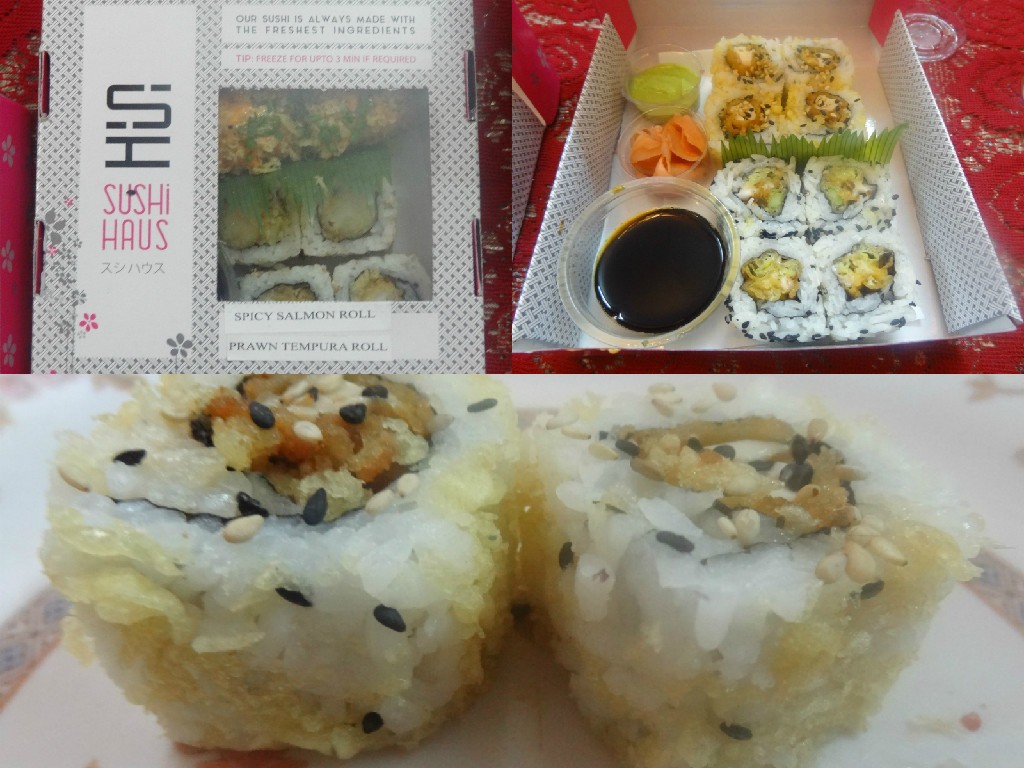 The Asparagus Tempura Roll was crisp & tasted really well. It was again quite different from the sushis I have had till date.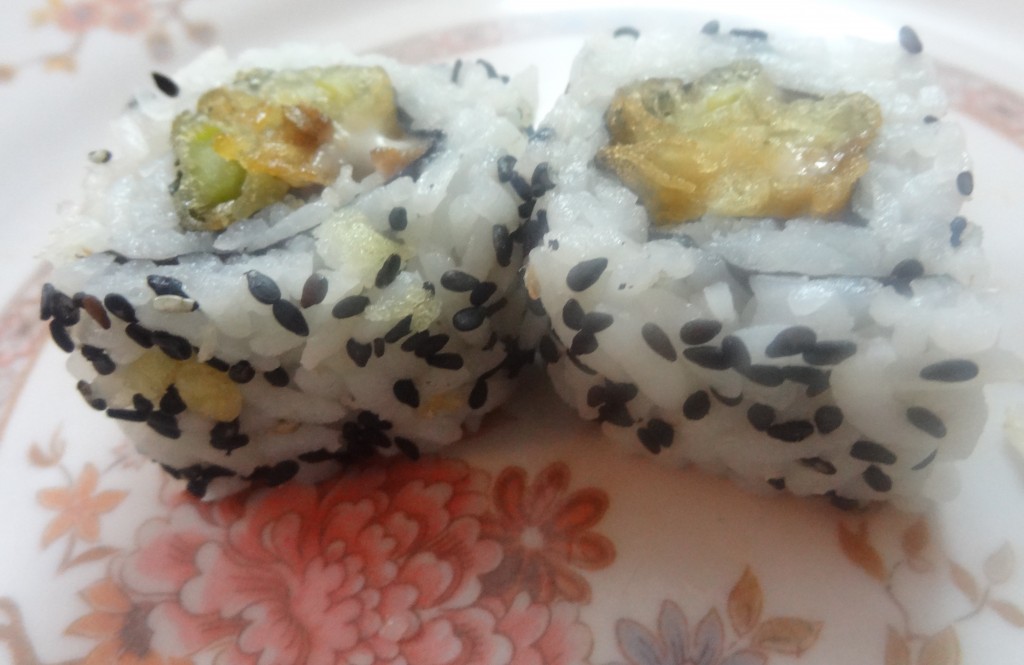 The Spicy Salmon Roll had a joyful salmon flavour with spring onions sprinkled on the top. It was indeed quite unique because of the ingredients.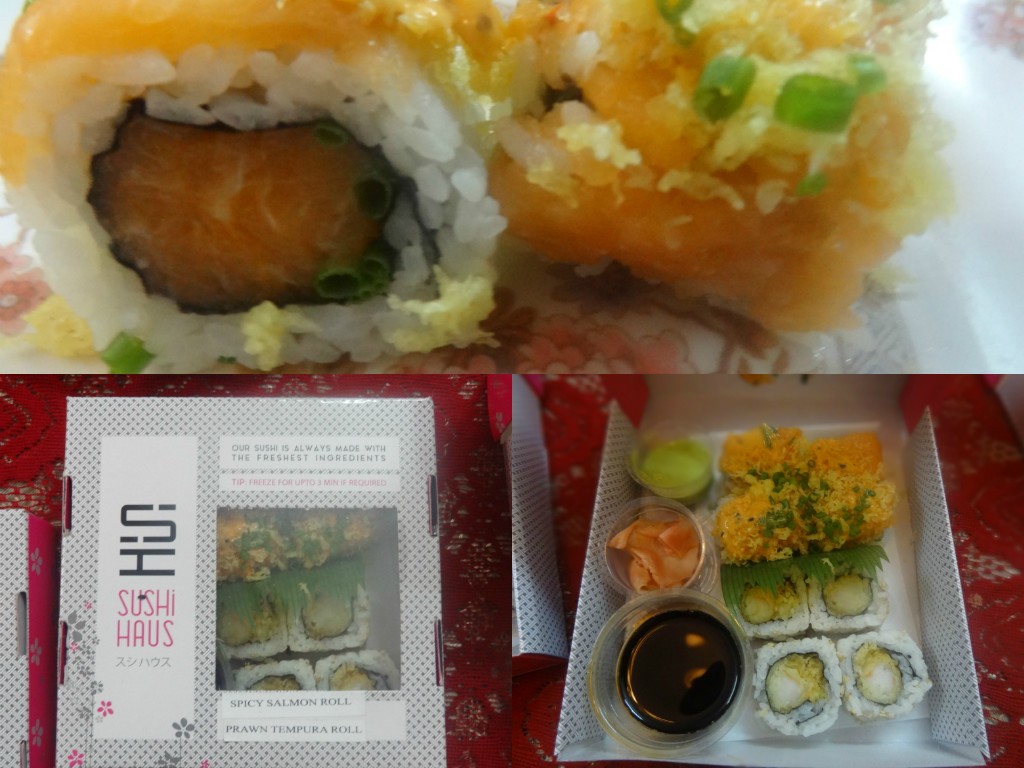 Prawn Tempura Roll had white sesame seeds sprinkled on the outer covering which made it quite distinct & left us with a nice after taste.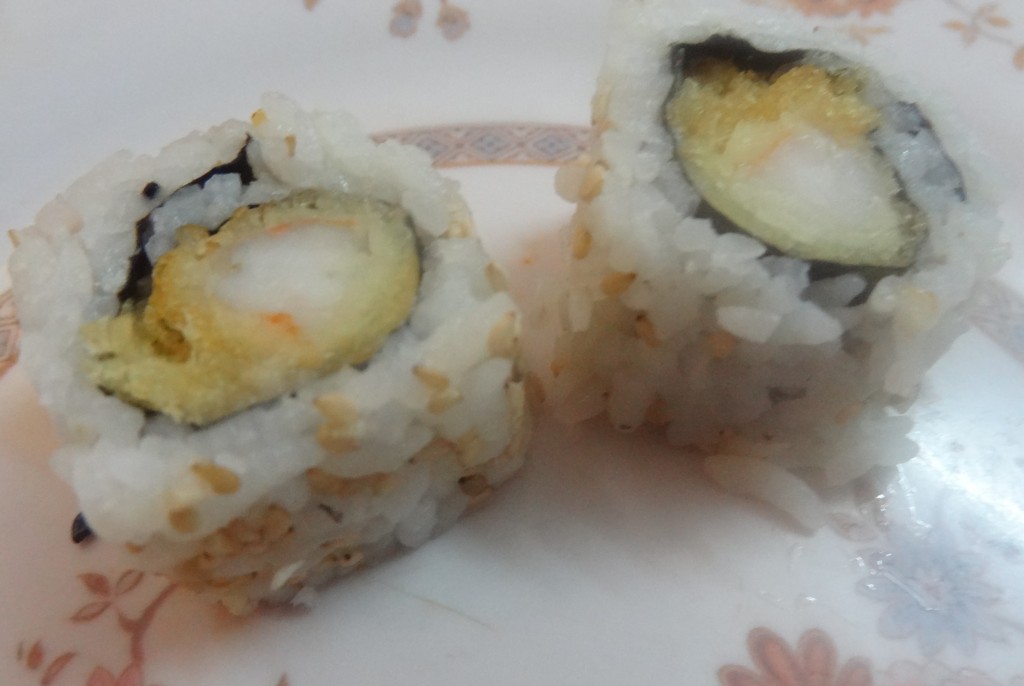 Overall the sushis tasted awesome. They had great quality ingredients & ChicLifeByte surely gives it a thumbs up!!
Review Credit: Shilpa Arora