Located in the outer circle of Connaught Place, opposite the fire station, Niche Lounge & Bistro is spread across the floor along with an al fresco dining area divided into two areas. The inside-seating area has stylish white and wooden accent interiors dominated with leather upholstery, paneling on walls, an odd 20-seater Long Island-style bar and a glass ceiling. It also has a stage for performance. The stage concept gives the place a kind of jazz look, but suits the decor though, apt for stand-up comedy too. The al fresco area gives you a complete different ambiance, and not like other CP eateries of the flag, but a cosy low floor seating with an old bark tree in one and a dimly light road side view on the other. The property can divide and block the area too for private parties and not disturbing the other guests.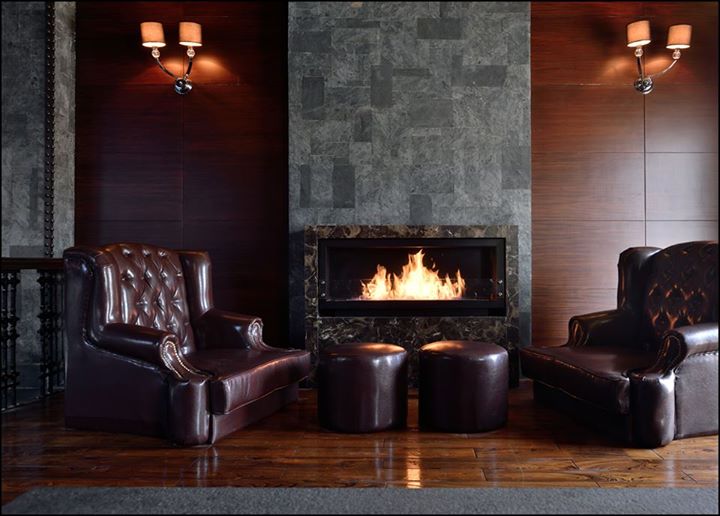 To begin with, we were served two of the signature cocktails; Daisy – chamomile tequila based drink served in a Marc Jacobs Daisy perfume bottle. This drink may definitely please someone who loves perfumes but the taste is just the opposite. It is a very strong drink, a little towards the bitter side due to the addition of grapefruit bitters, certainly not recommended for people who likes sweet & light drinks. This happens to be there favourite drink to gear up the appetite and the manager personally suggests everyone to give it a try. To get into the depth, it is basically Chamomile Tequila, Organic Chamomile Honey, Citrus, egg white and grapefruit bitters. This one certainly gives you a vintage kick!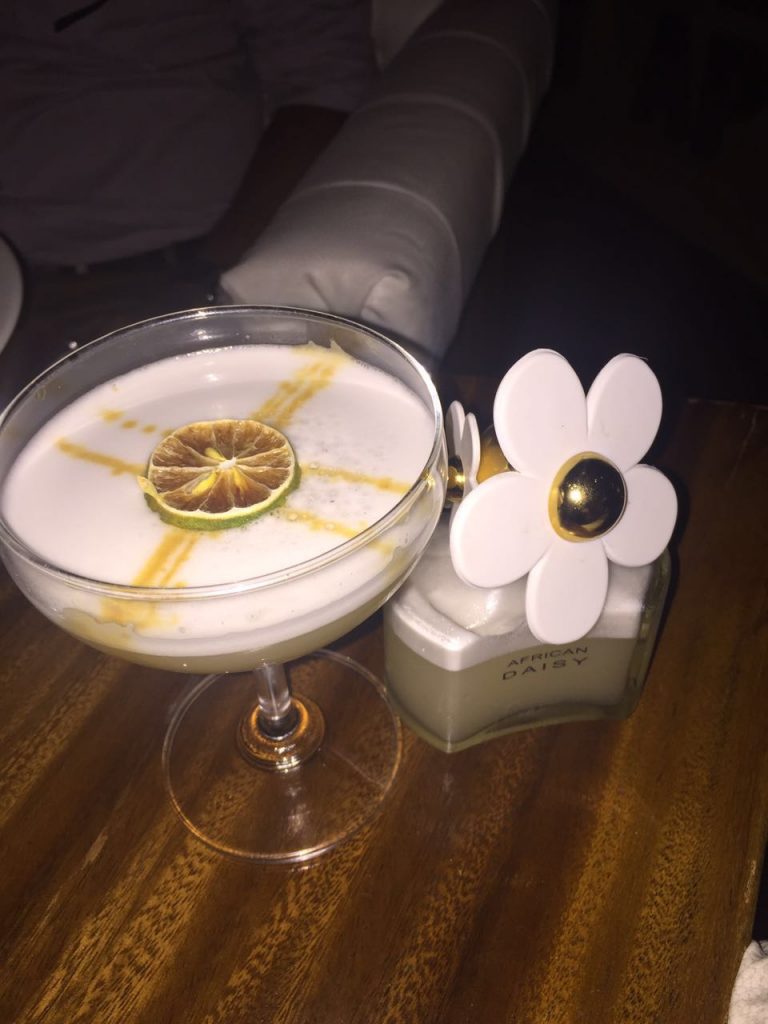 Along with this another recommendation was served; Go with the Dillinger, a dill-infused vodka, a bay leaf Gomme, cucumber ribbons, citrus and grapefruit bitters.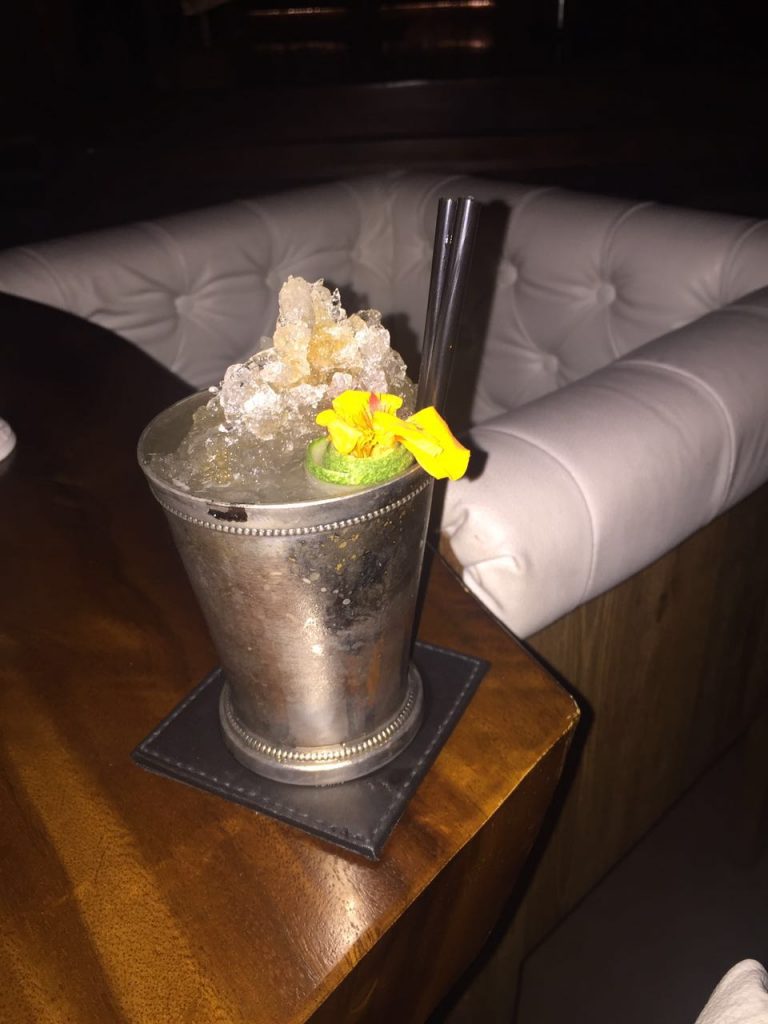 Moving towards the food menu; we were first served the French onion soup rings – creamy, rich soup served with crisp onion rings and Gruyere cheese. The soup was not heavy and the rings did not have any trace of oil, very light and full of flavour. The first time that I loved onion rings and the soup was a complete compliment to it.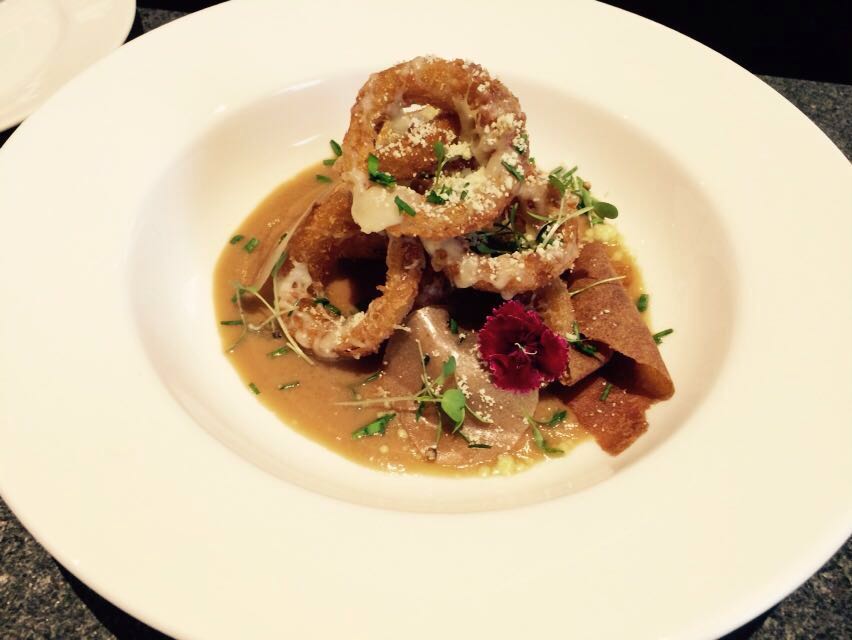 The Beet & Goat cheese salad came next. Very refreshing; with many varieties of beetroot in it.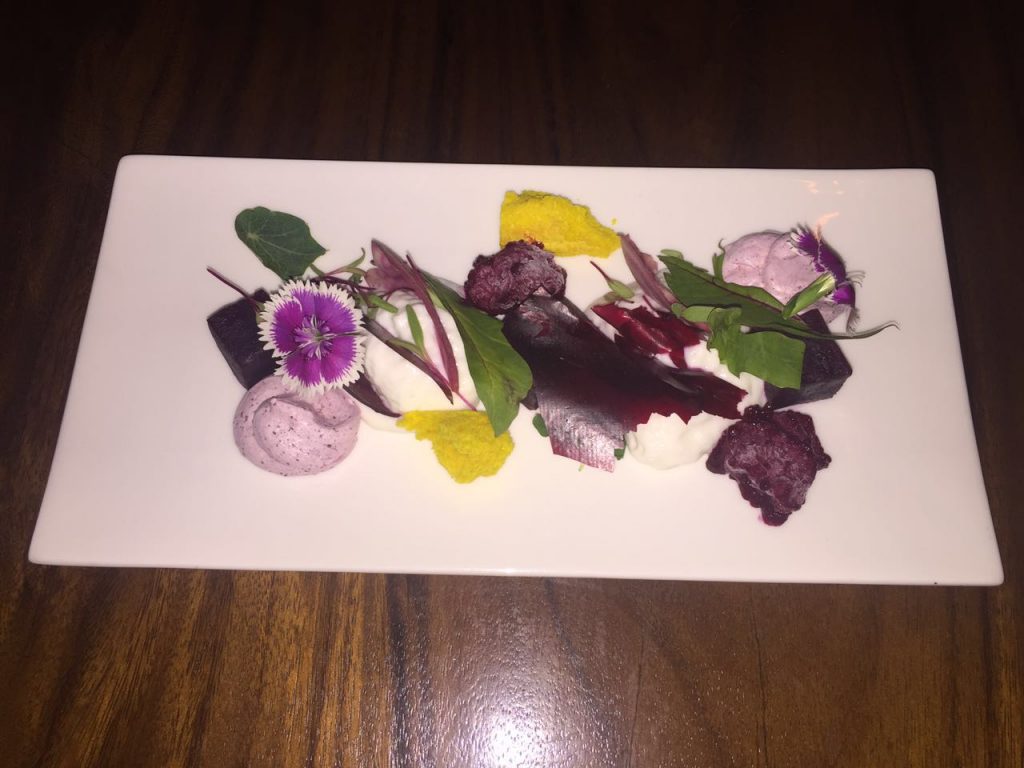 Next came Hari Saag, polenta crusted fried yoghurt balls, corn bread, jaggery chips and white butter soil. The gravy was a typical Punjabi saag with a British twist to eat; churned in a gravy form and amazing to taste.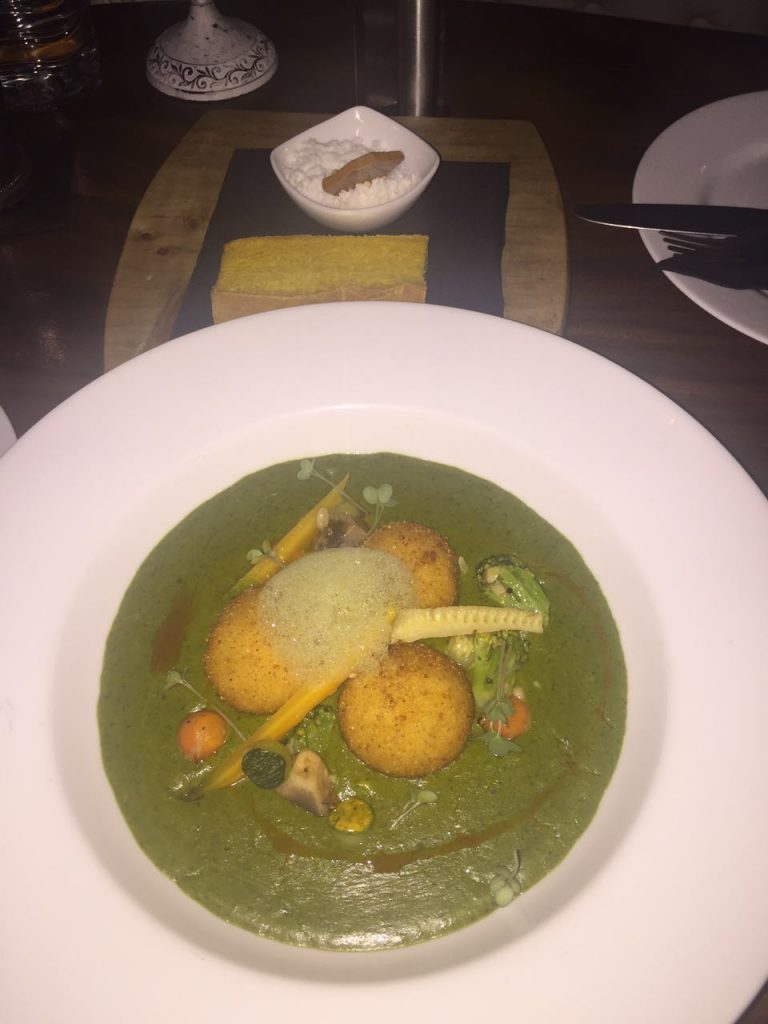 Following which we were served Smoked Salmon which was perfectly balanced example for how far one should go on to cook a salmon with all flavours intact and a tangy gravy to savour. People in Delhi, either love sea food or it is a complete no-no game, there is not mid way. We love sea food! The Malabar prawns were a treat to consume, given the apt amount of heat, they were perfect and an ease with which they melted in our taste buds is exactly how the prawns are to be made. Not everyone who boasts of sea food can make this happen.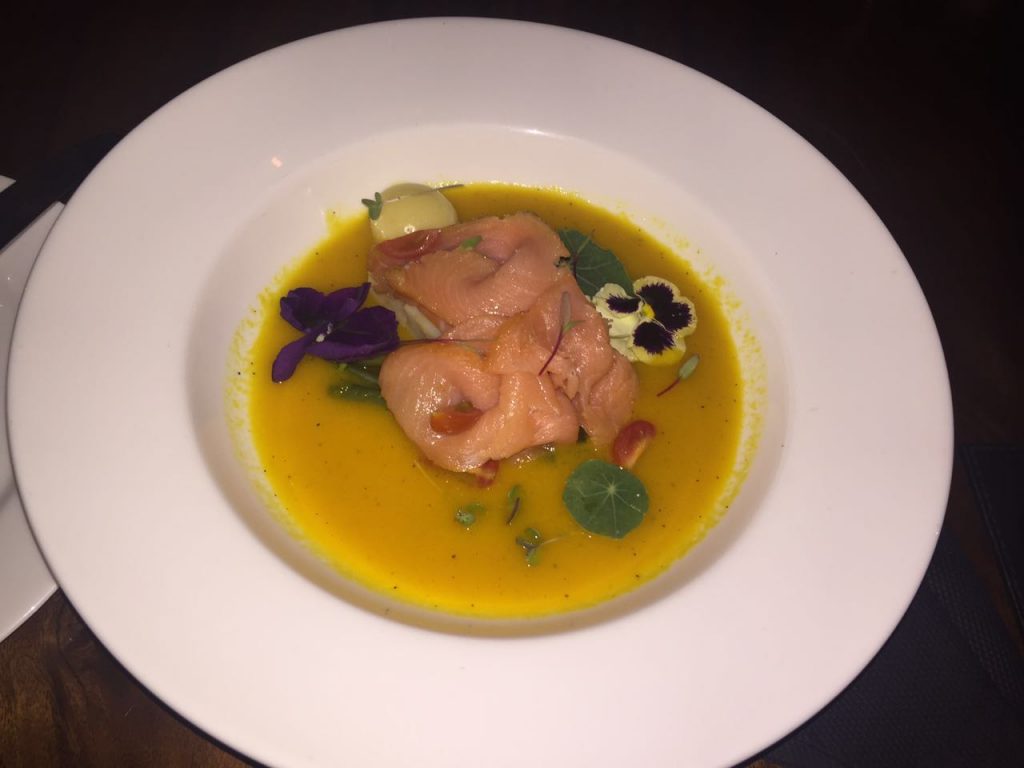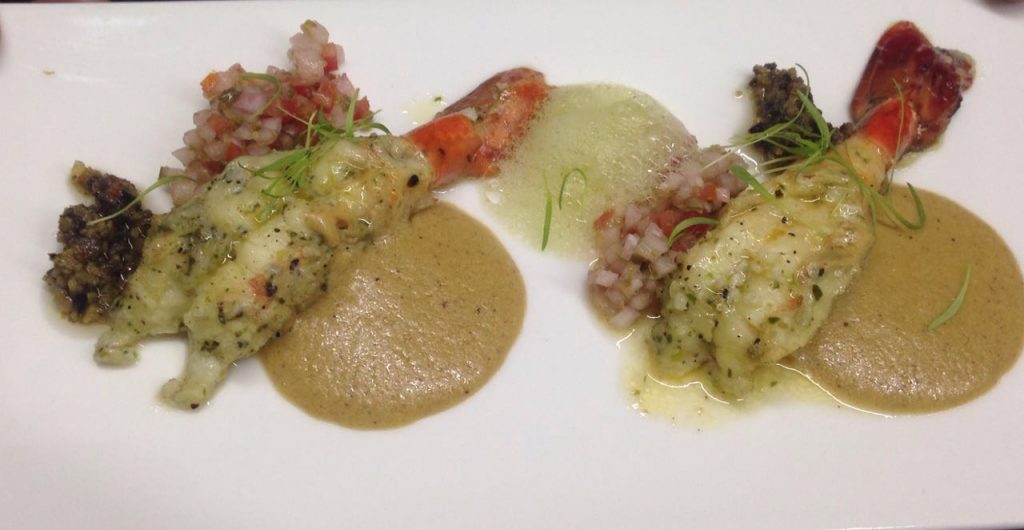 The Pappu chicken, a Chef's Special dish was basically chicken lollipop in a very smooth and sweet & spicy sauce. The chicken was tender enough to satiate a Punjabi soul. Coming hand in hand with the chicken lollipop came 62 Degree Chicken breast. This was chicken breast flavoured with mace and cardamom butter, chilli korma and mint oil powder. It had a very light essence of smoky flavour in it and the toasted veggies were a perfect add-on.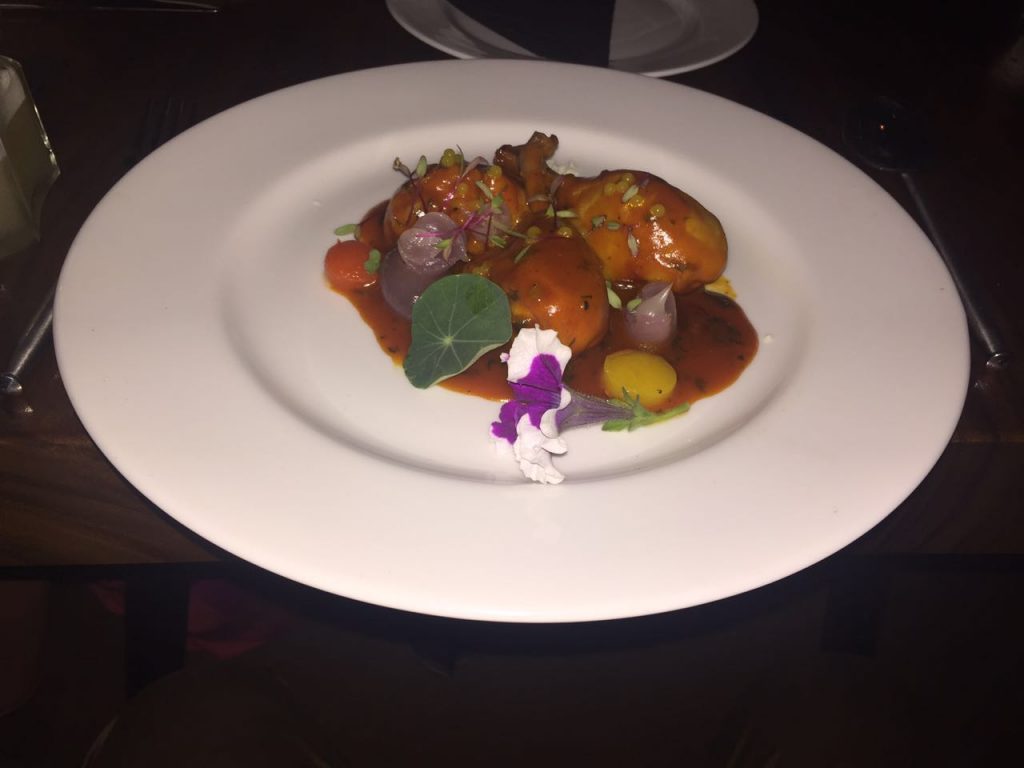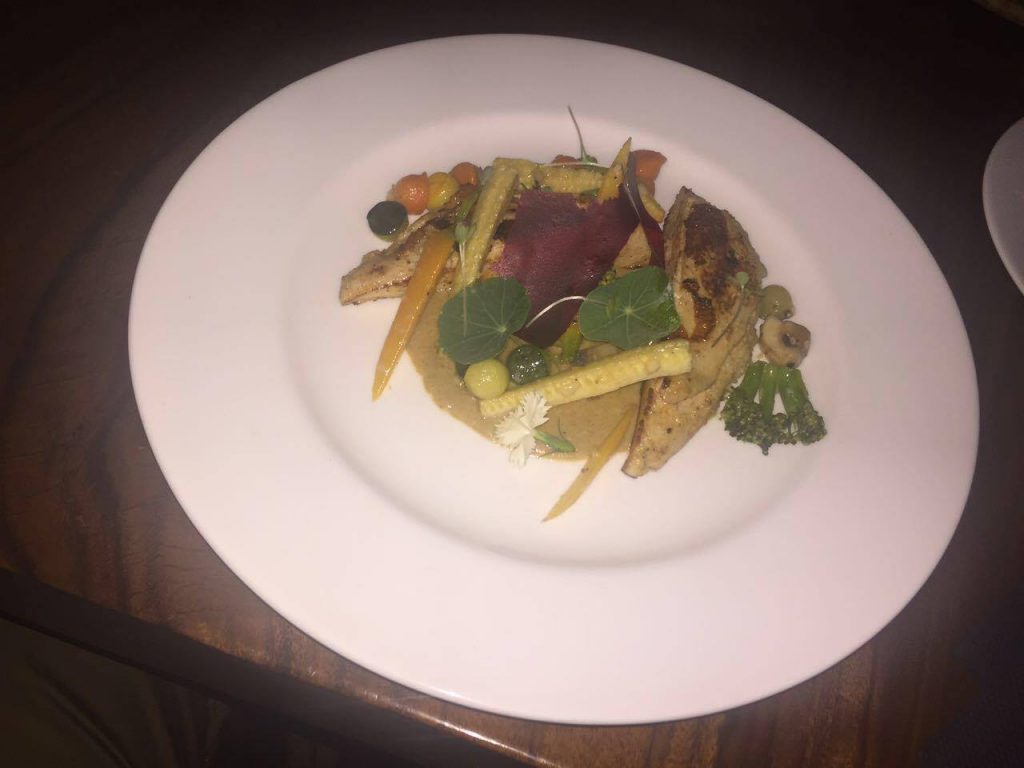 Out of the entire lot of dishes that we tried, my favourite which became my disappointment; fish. We were served a Confit Halibut which is coconut scented shellfish. The fish was a tad bit chewy and I felt it was undercooked, but the bisque reduction saved the game. It was commendable.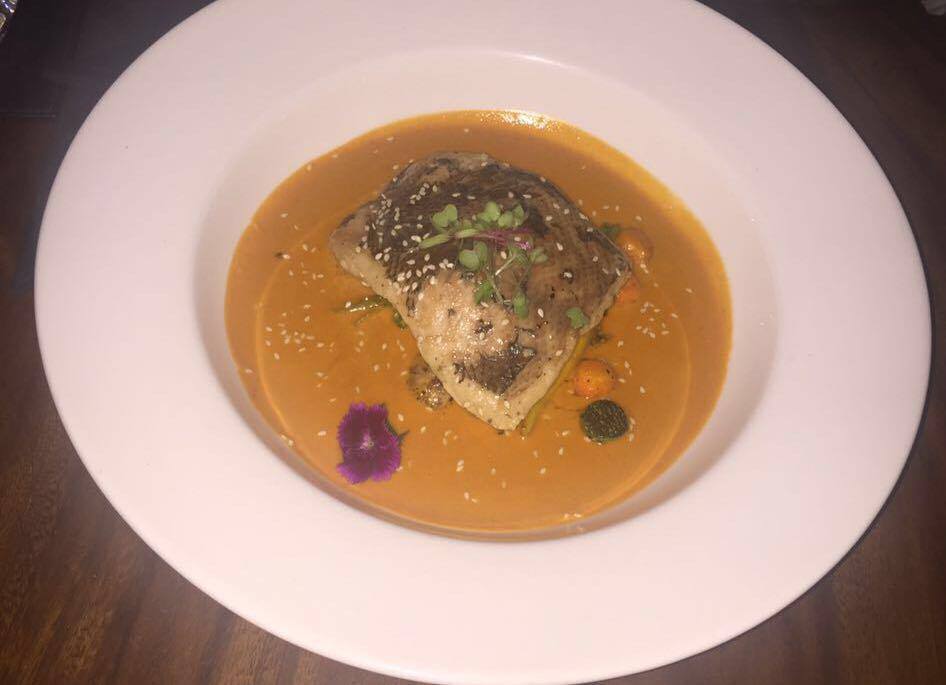 To wind up the dinner, we were served a beautiful cheesecake with Raspberry alongside. I cannot call this the best cheese cake ever had but was decent enough.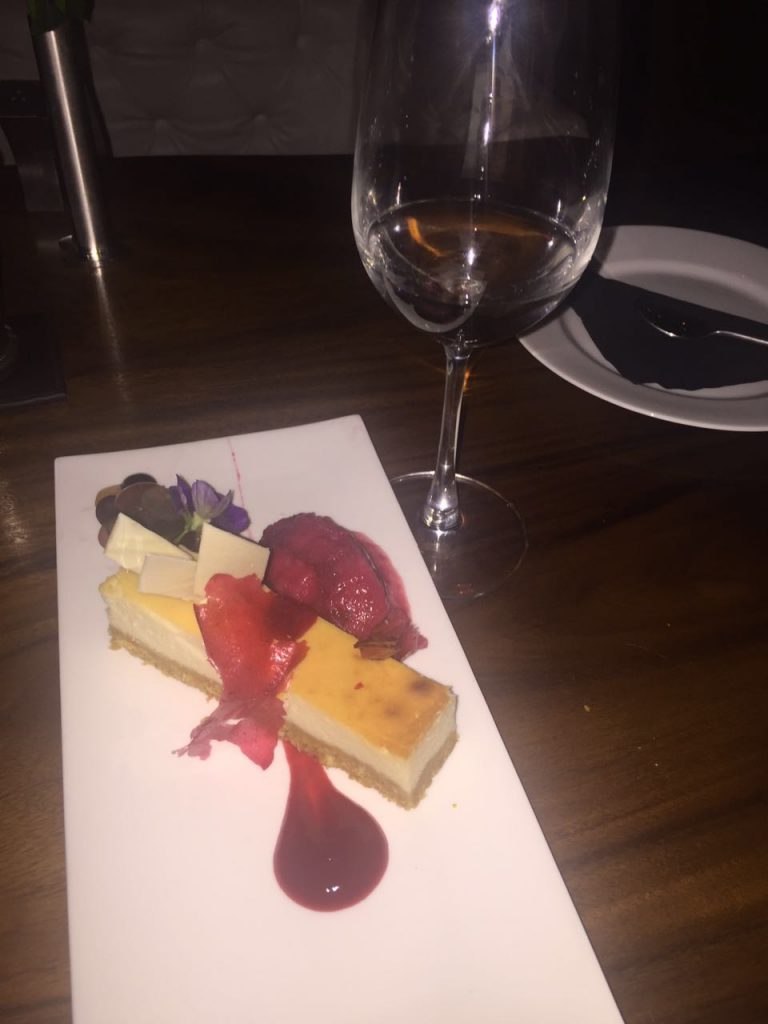 PS: The presentation of every single item is to die for. Such colourful presentations, that you wouldn't be able to stop yourself from Snapchatting. #Promise
I would certainly recommend someone on a very classy romantic date to give this place a shot. A lot of sections give you an area to listen to each other too, along with some soft music being heard.
Review Credit: Pushpmeet Nanda