A café based on Bombay Irani theme where you can taste the Irani & Parsi delicacies along with Bombay Street Food, SodaBottleOpenerWala finally makes it way to DLF Mall Of India in Noida.
This was my first rendezvous with SodaBottleOpenerWala (SBOW) and I was impressed. It is a unique concept by AD Singh and the Olive group under the able guidance of Mohit Balanchandran (Brand head & cuisine director of SBOW) and is a tribute to the dying legacy of a Bombay Irani café brought alive in fun, quirky and contemporary avatar. The head chef is Chef Kulbeer from Mumbai aided by Chef Manager Anahita Dhondy who has a passion for bakery and confectionary.
The interiors are done by Architect Clement and AD Singh's wife & designer Sabina Singh who has added contemporary fashion, fun and architectural touches with the chuk chuk train moving around the restaurant, the Parsi family tree, the rules on the blackboard, the Irani chairs, chai glasses, red checker & crocket table cloths, dome lights from Chor Bazaar, cuckoo clocks, brass tea kettles, dabbas, tin boxes, locks and old paraphernalia. Their take on Parsi-style Freddie Mercury meets Monty Python on the large mirrors, juxtaposes with a play of graphics all around bring out the Parsi spirit.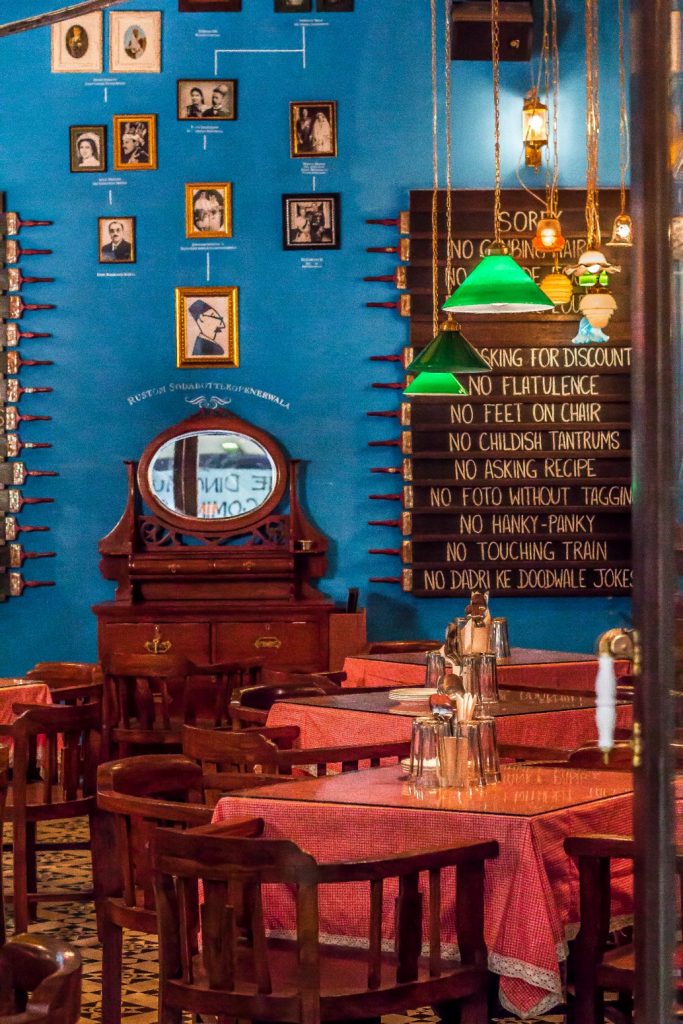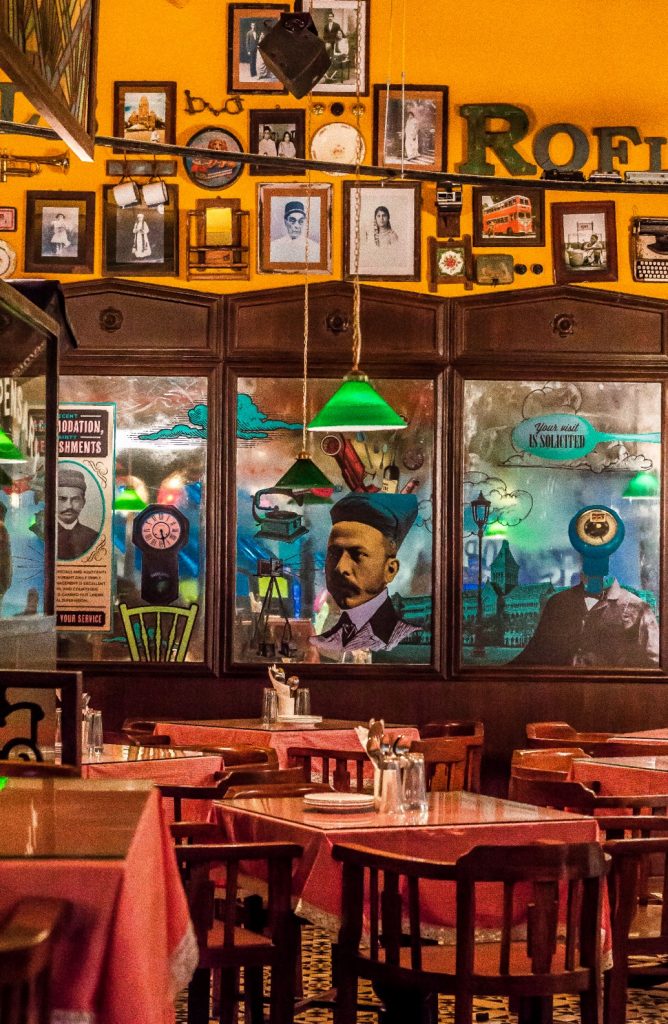 There is also a blackboard listing some do's and dont's like: No Laughing Loudly. No Asking For Discount. No Asking Recipe. No Feet On Chair. No Hanky-Panky. How quirky!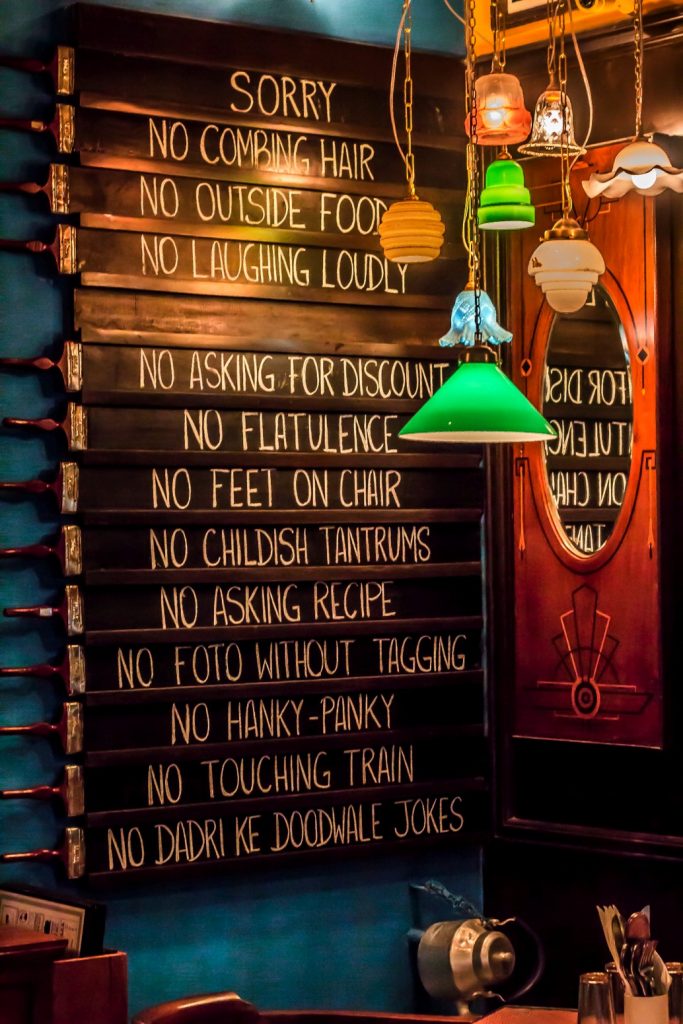 Berry Pulao, Parsi Mutton Masala Roast and Mawa cake are most famous & most ordered dishes here. With Boman Irani being a regular visitor here and one who supports Irani food & culture, the café is indeed a surprise package and an awesome experience in its food.
We started our culinary journey with Aloo Aunty's Vegetable Cutlet which were crispy with delicious stuffing of veggies like carrots, beans and potatoes served along with a tangy imli chutney. They were good, wholesome, healthy & delicious. Loved them!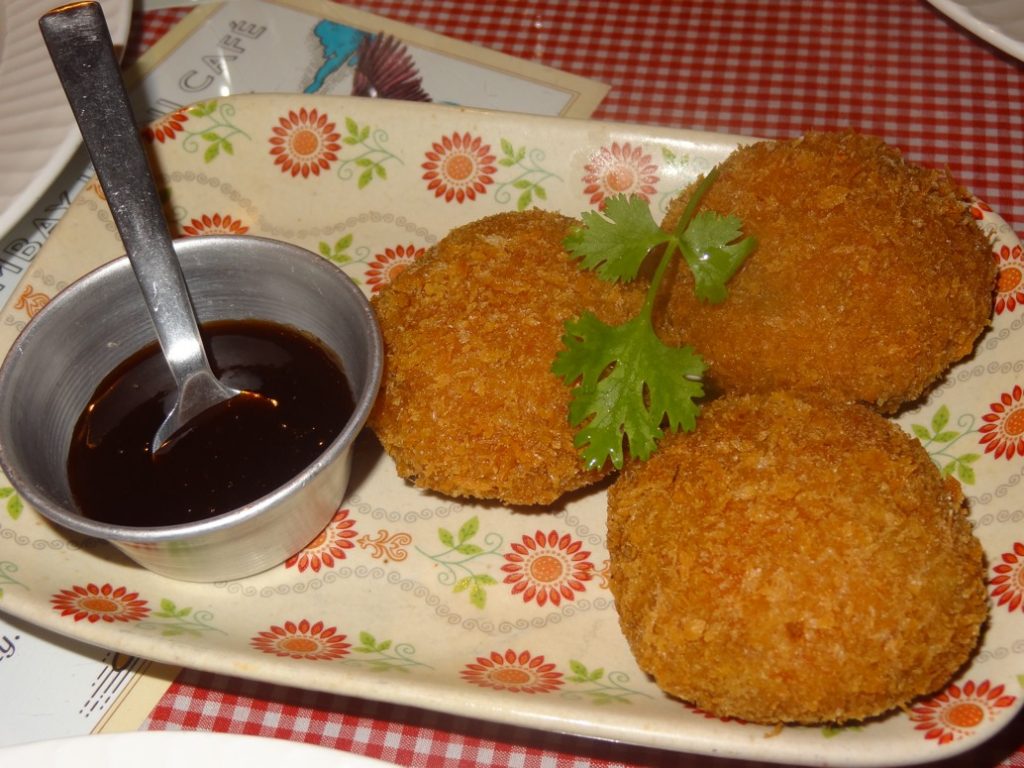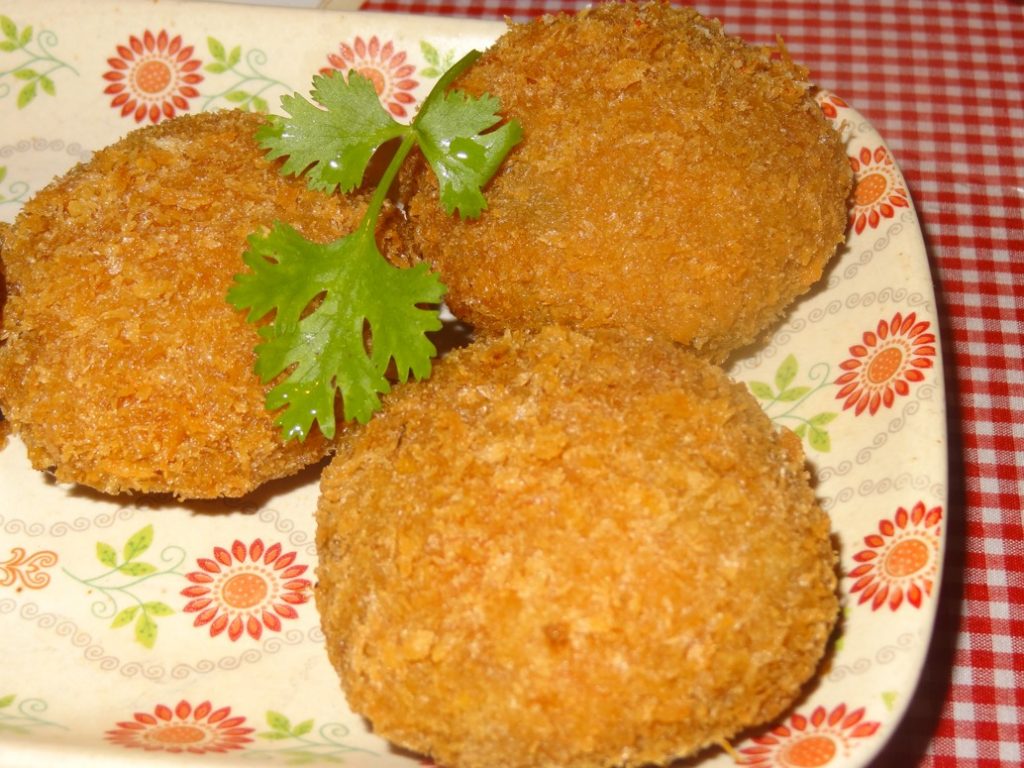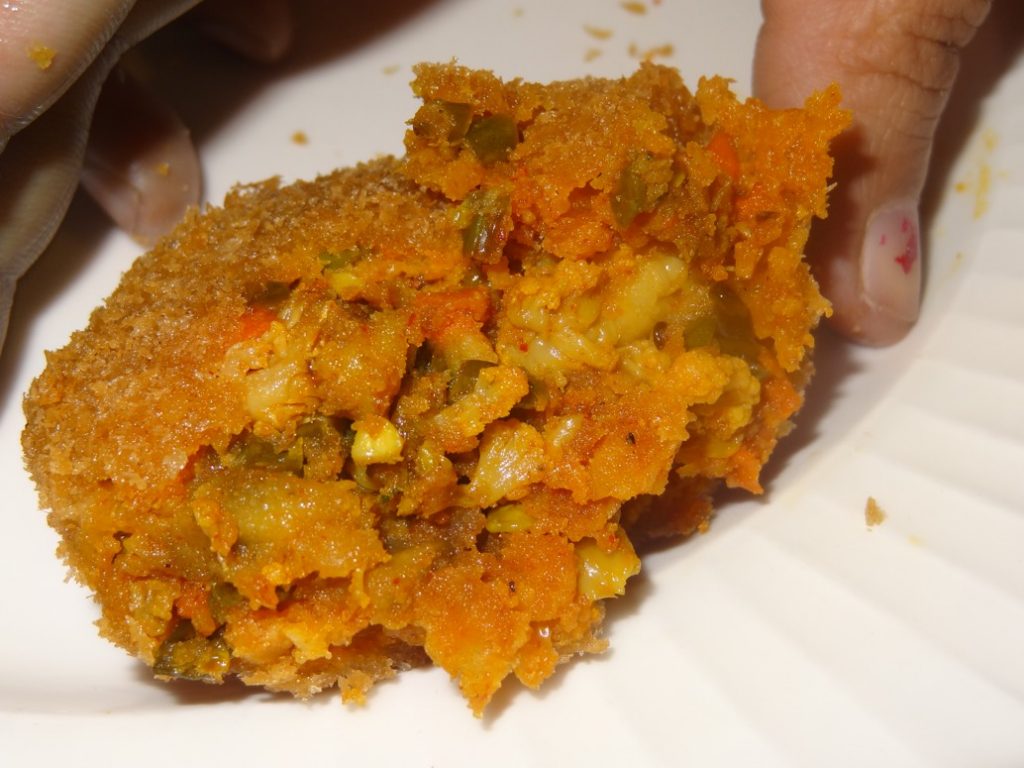 The Chilli Cheese Pav Wheat Bran had lots of cheese, tomatoes & coriander on a toasted pav. They were a bit dry and could have been better.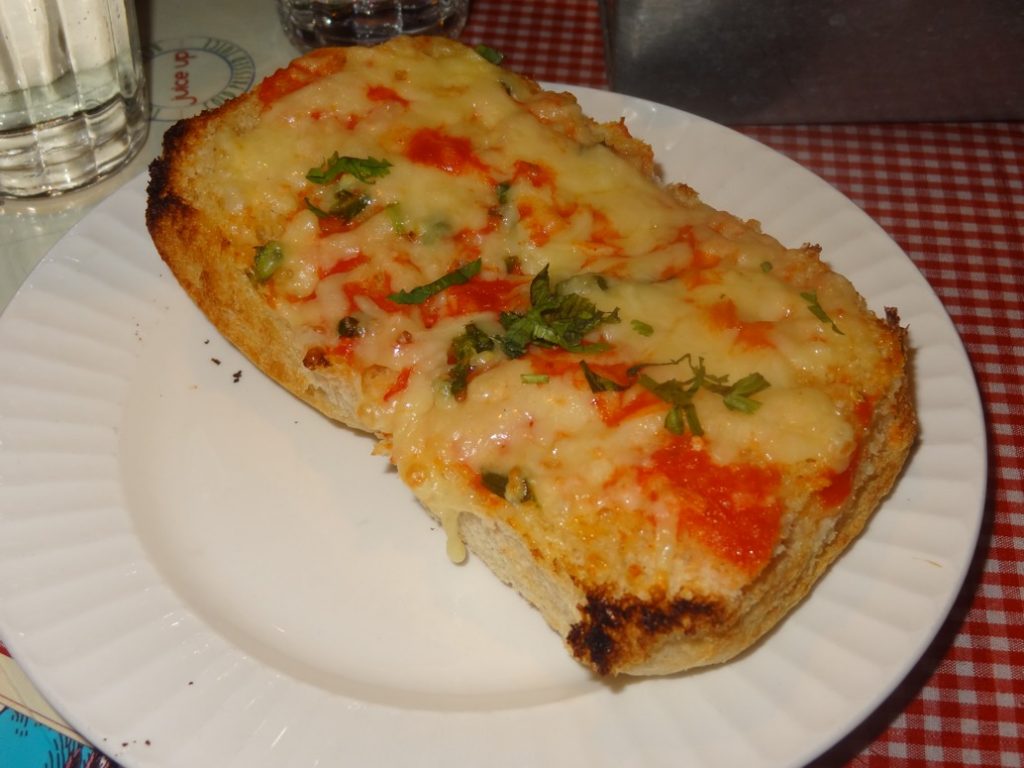 The Chicken Baida Roti was a Bombay style street parantha filled with eggs & keema. It came with a side of onions and some coriander chutney. It was really flavourful, nice & tempting.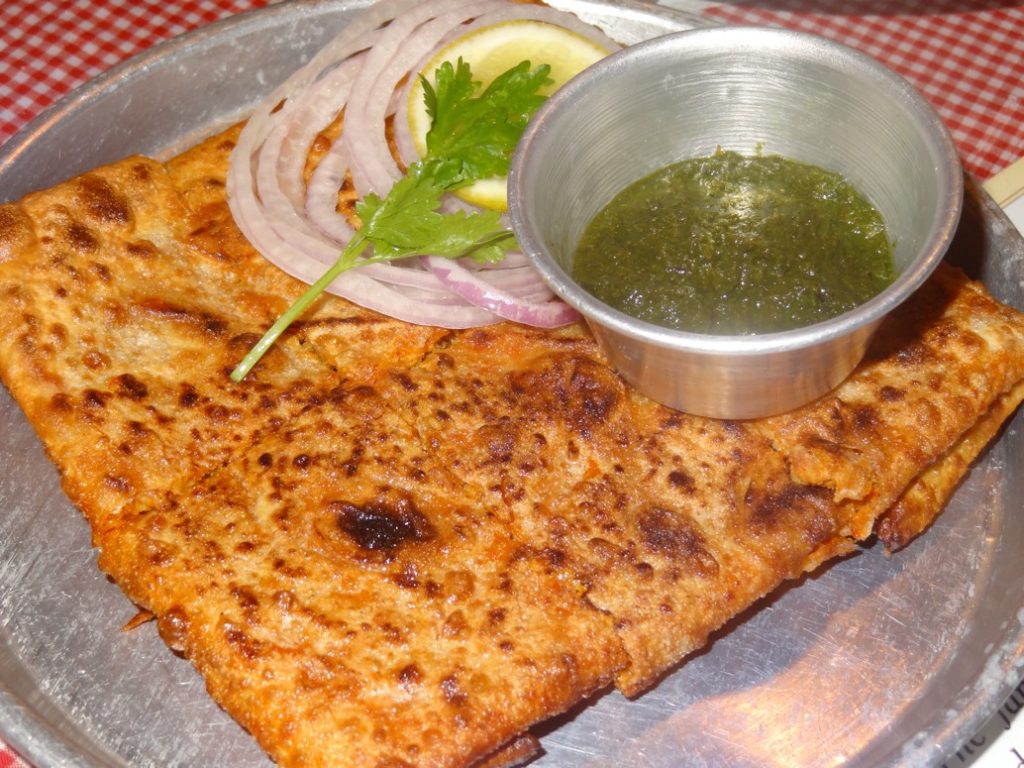 The Chicken Farcha was basically Parsi styled fried chicken which was crispy, juicy and fleshy. It was super delicious and done nicely. I loved the quality of the chicken, could not have been any better. You must try this!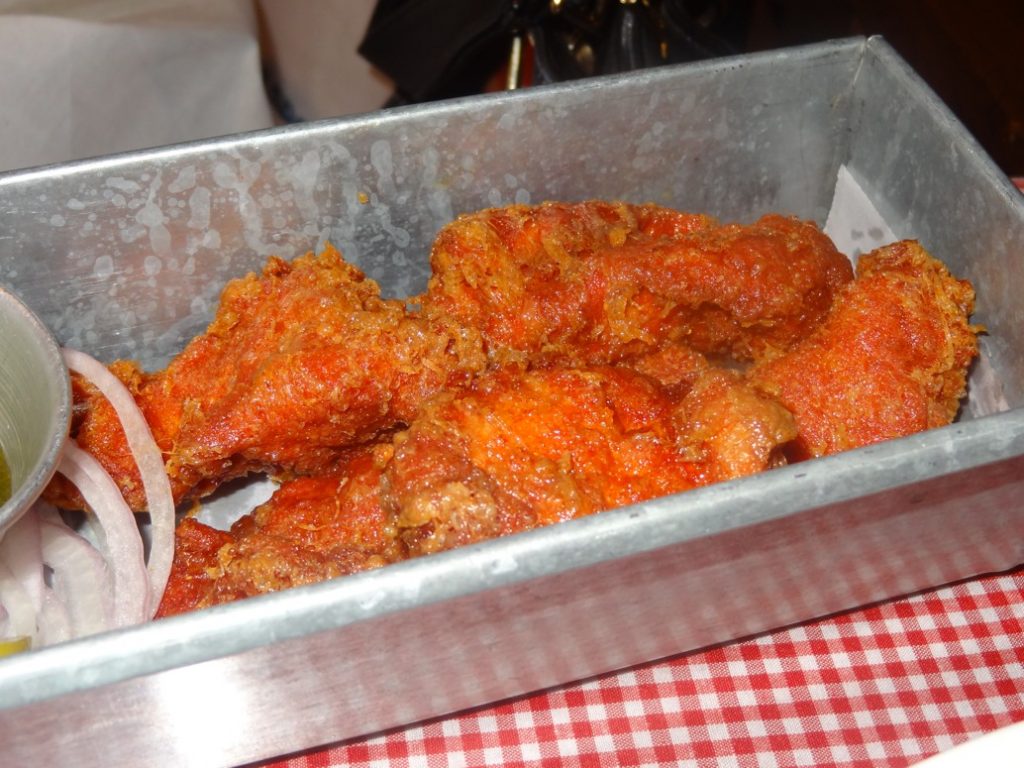 Next came Eggs Kejriwal inspired by Mr. Devi Prasad Kejriwal who used to order this dish daily at the Willingdon Club in Bombay. They were deliciously tempting hot molten yellow eggs on a cheese pan, underneath was a layer of mushrooms and cheese. It is the most recommended dish here according to it. It was ultimate egg pleasure & delight and simply irresistible.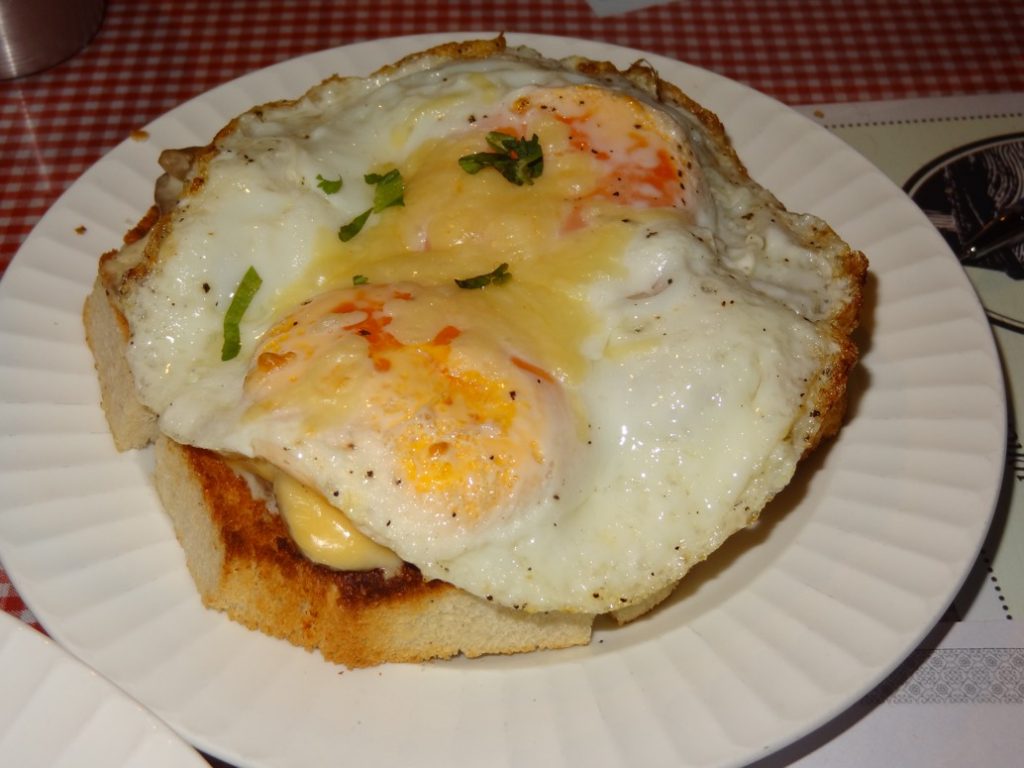 For the main course, first came the Sali Chicken- Parsi style chicken curry topped with potato Sali. Again I was surprised at the tastiest & juiciest chicken they served here. It tasted delicious with the pav and crunchy sali on top of the chicken. I loved it.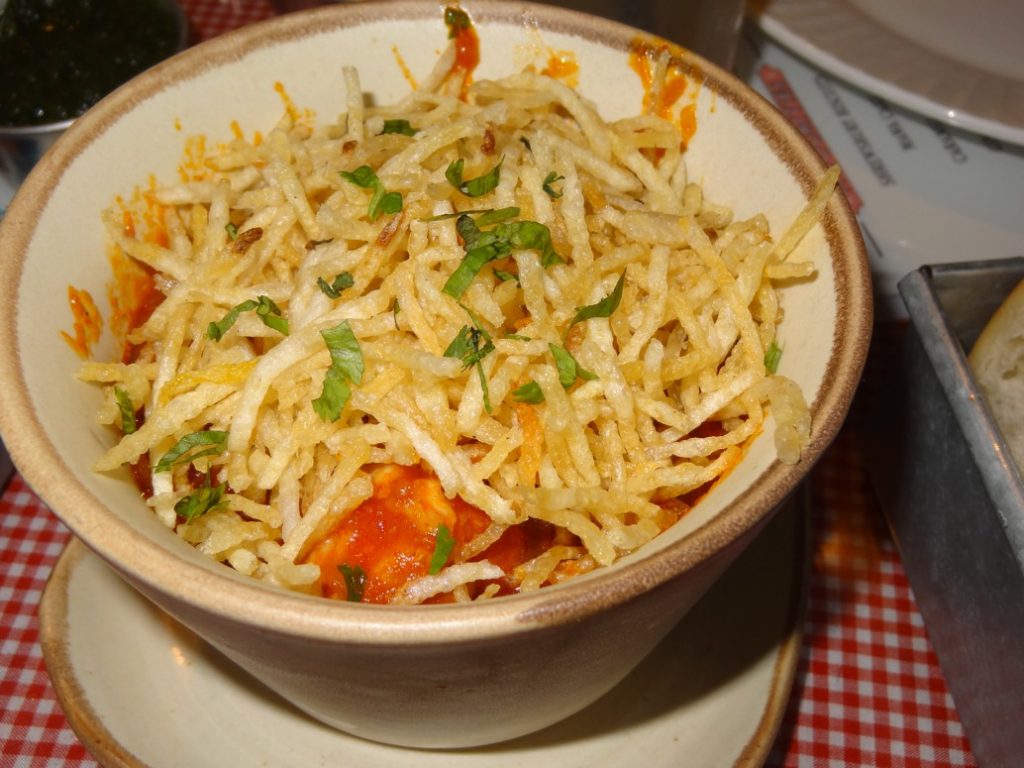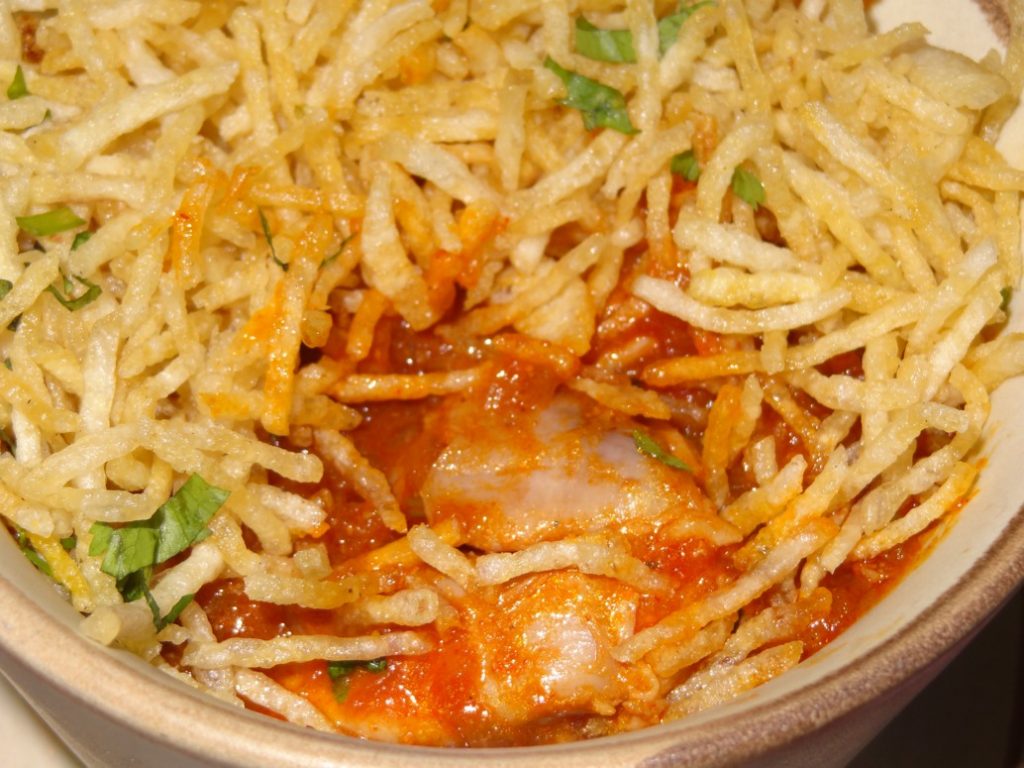 The Bhendi Bazaar Sheekh Parantha was fluffy & fried like desi bhatura with 2 mutton kebabs which was succulent and soft.
The Berry Pulao were fragrant topped with nuts, berries and fried onions. They were deliciously made with mutton, smelt great, tasted great and indeed a tasty treat. The berries left a really different flavour in the mouth which I liked.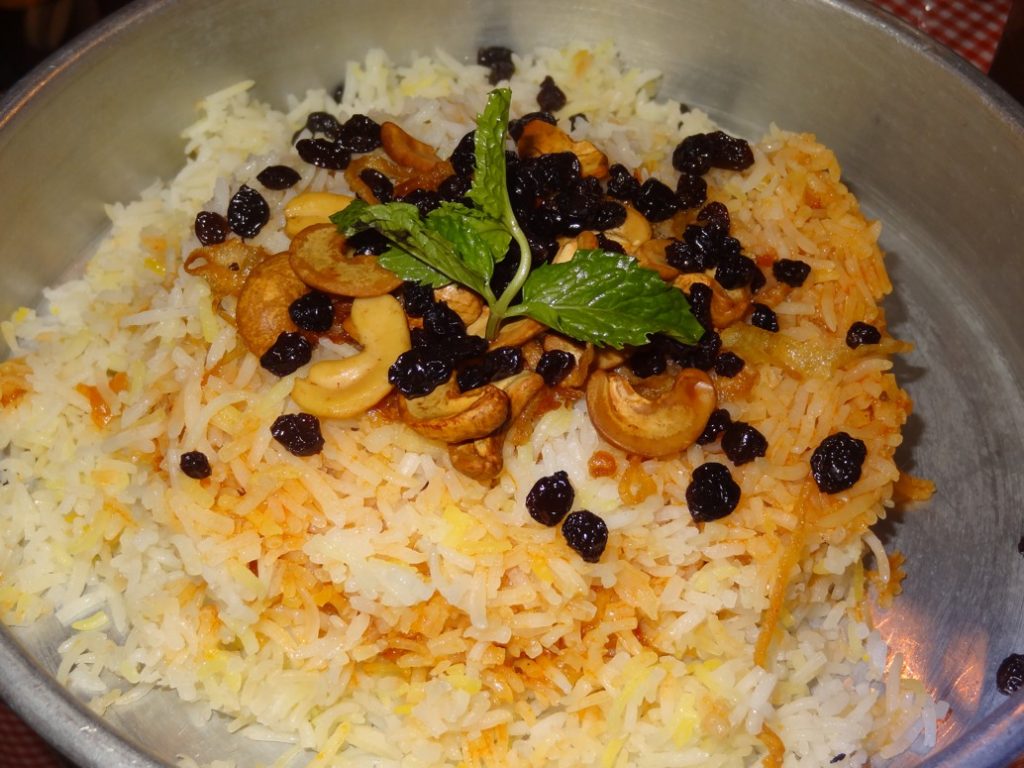 The Bharuchi Paneer Akuri was basically Paneer Bhurji but with a Parsi twist. The paneer melted with the spices and tasted good.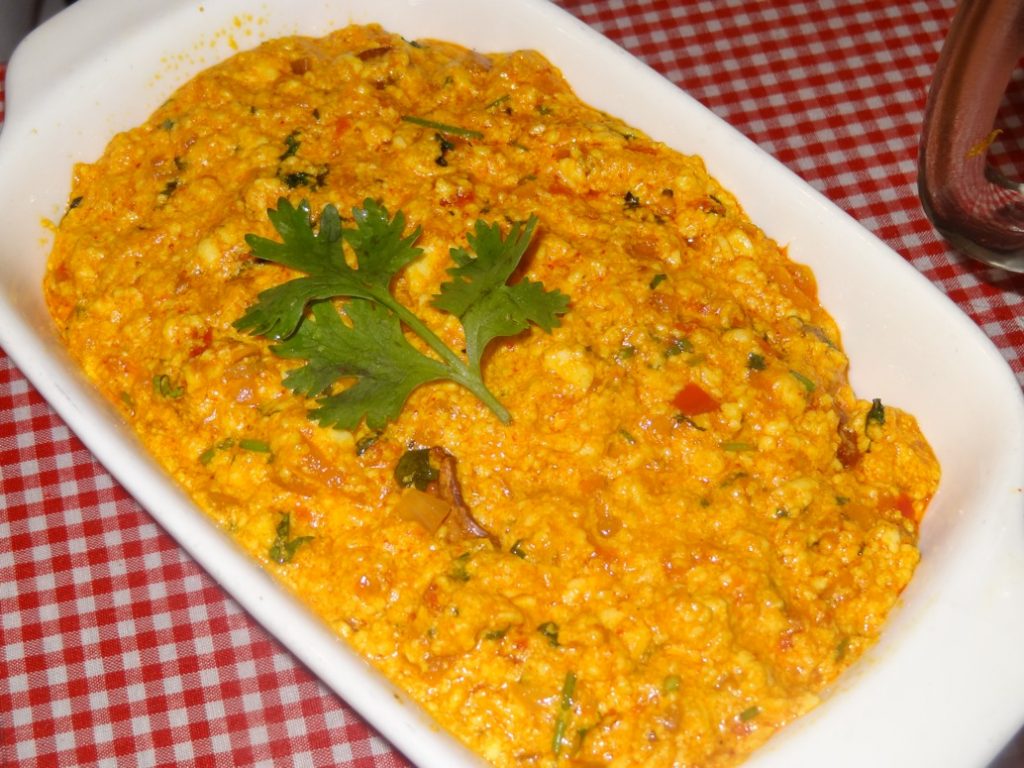 The Parsi Mutton Masala Roast had a spicy gravy with some juicy mutton. I am not really a fan of mutton but this one was really great. I haven't had mutton like anywhere. A big thumbs up for this one.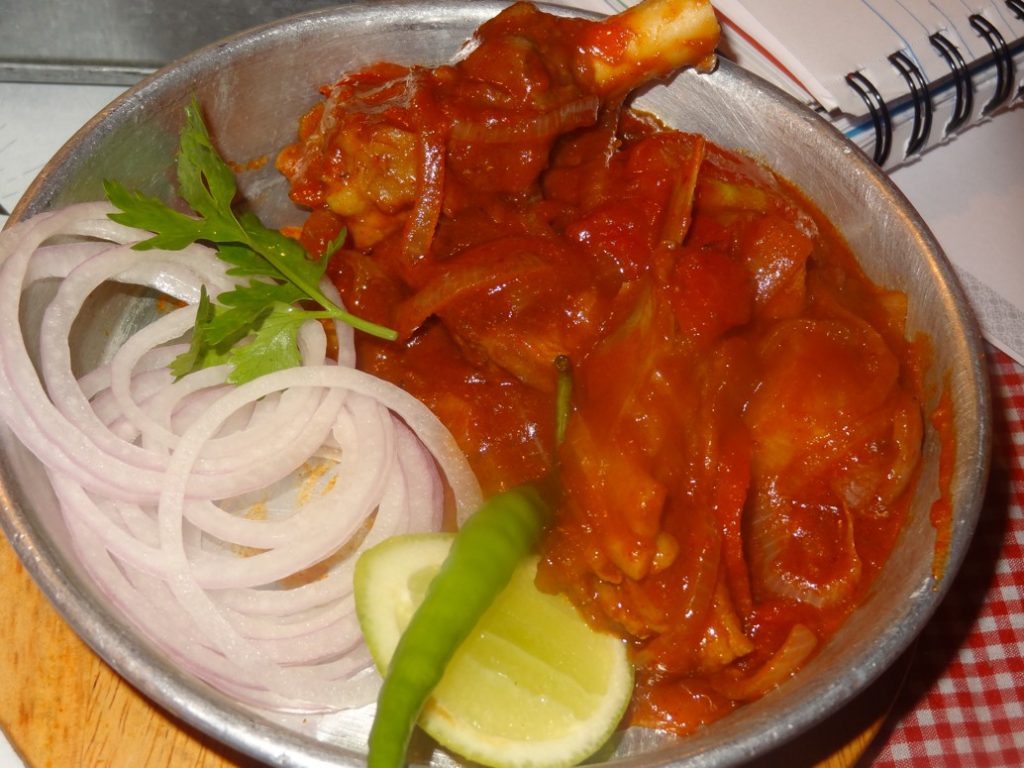 Coming to the desserts, we tried the Mawa Cake first which tasted delicious. It was really soft & a dessert which I will remember for a long time. Must try!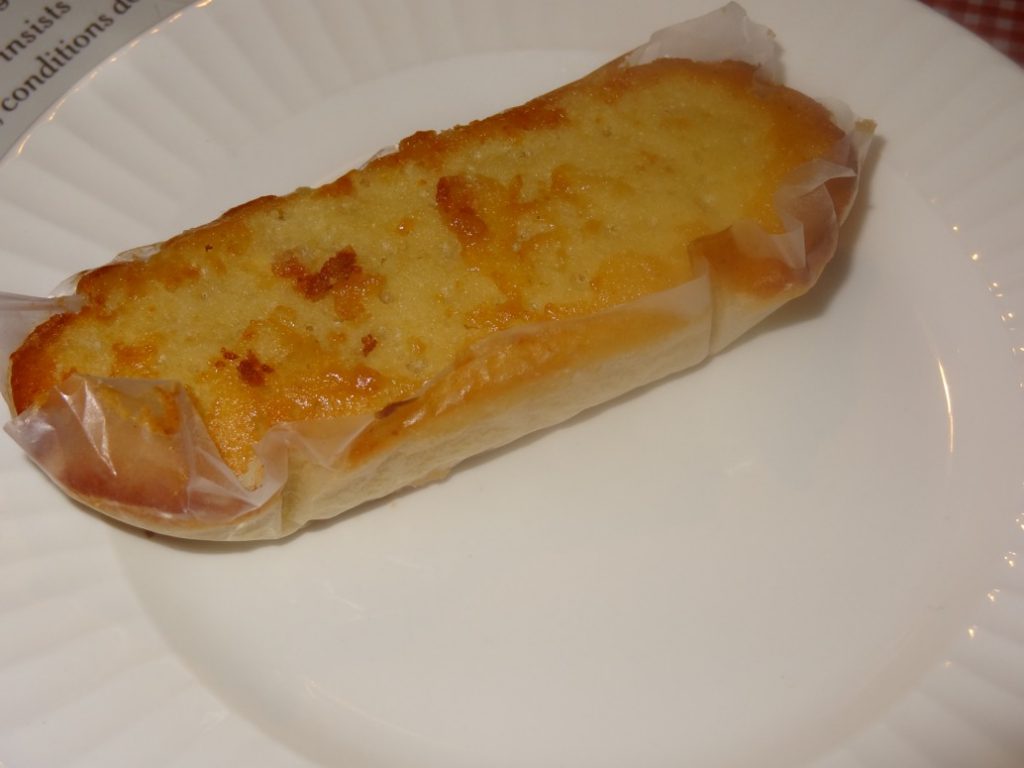 The Parsi Dairy Farm Kulfi (specially flown from Bombay) was delicious and came nicely wrapped. It just melted in the mouth and tasted fabulous.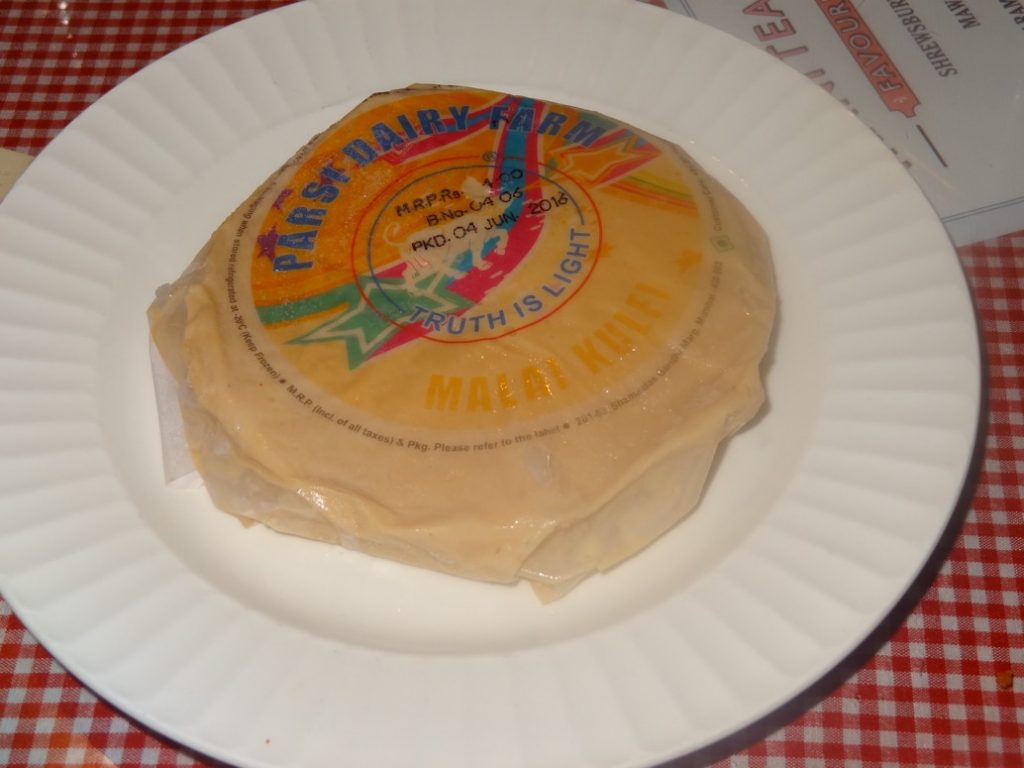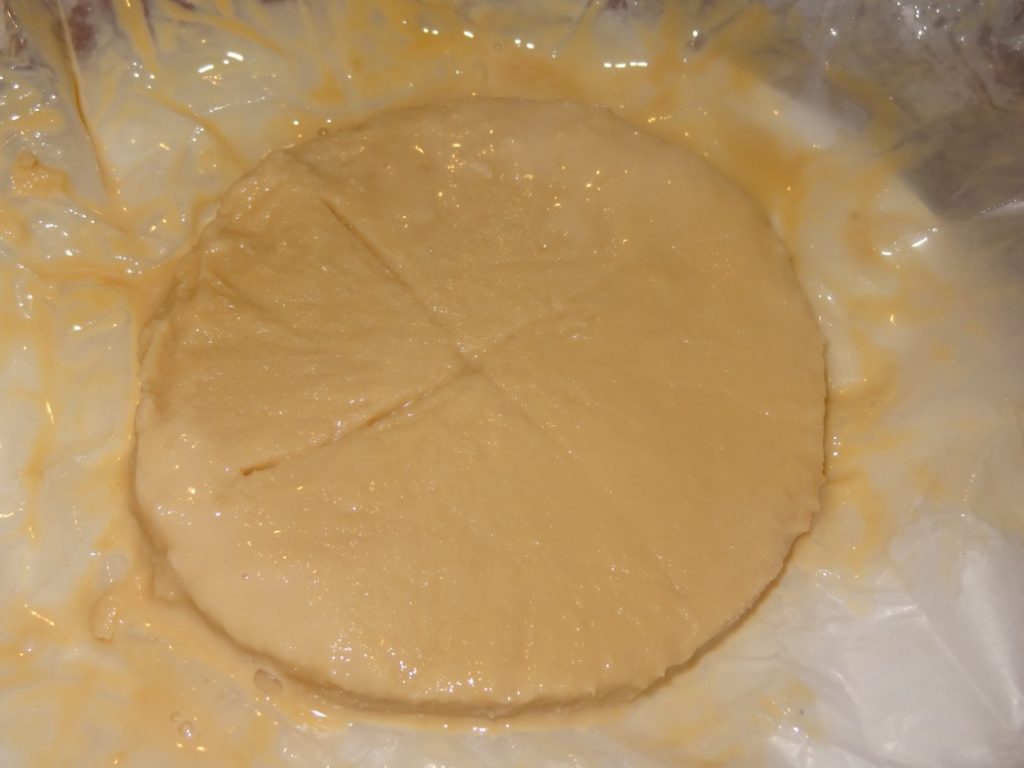 The Toblerone Mousse had mushy toblerone chocolate with a biscuit cookie centre. It was ultimate chocolate temptation fulfillment!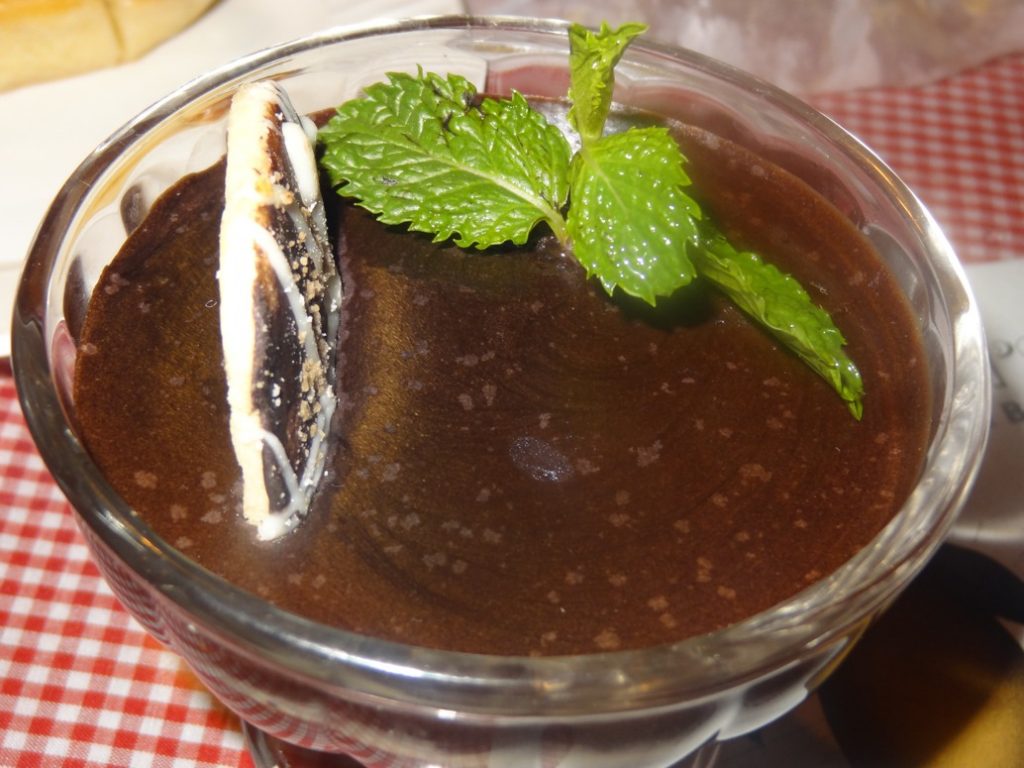 By the end of the month, the restaurant will get its liquor license. They have 6 outlets in total and in future, they will be starting with home deliveries as well although the Khan Market outlet does home deliveries. They are preparing an innovative cocktail list for this outlet, the operational timings being 12-12 and the Noida outlet is 20% priced less than the other outlets.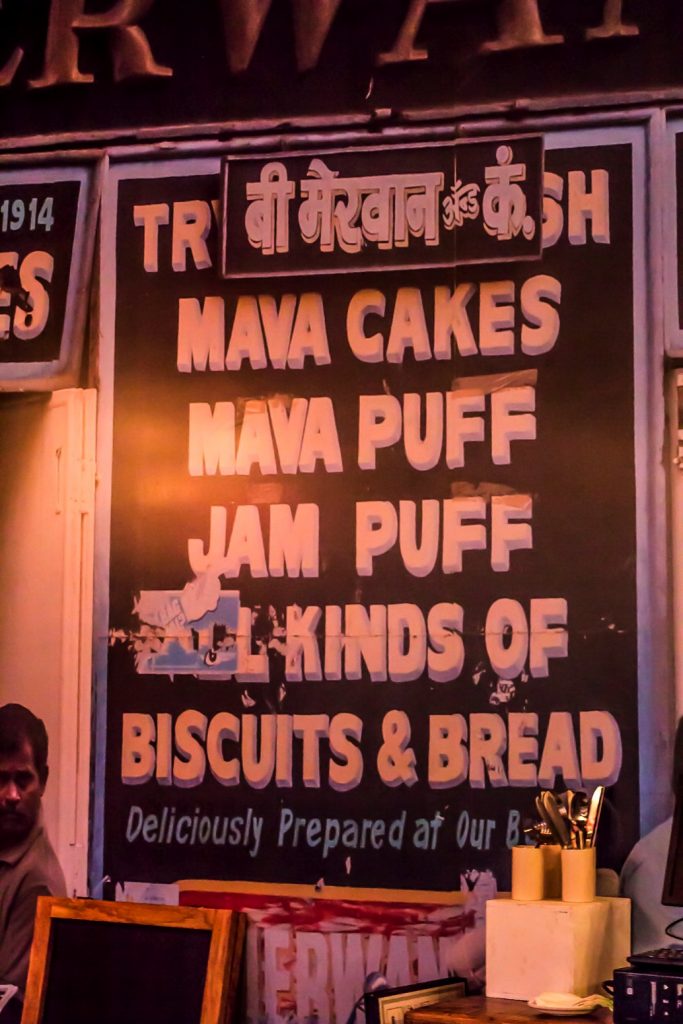 And yes who can forget the 80's & 90's music and the retro theme of the restaurant being brought alive by the music, the hospitable energetic staff & ambience to chill and find yourself relaxing with the famous cup of tea and shrewsbury biscuits or Mrs SodaBottleOpenerWala cold coffee, the chef crafted specialties on the table till you are full and in a mood to come again because this place leaves a wanting for more as everything is cooked with extra love and that goes inside you and touches your heart & actually makes you happy.