Who doesn't love surprises? Well, last week when I was coming back from my gym all tired and sweaty, I saw a nice looking van outside my house. I was curious as to what the van was doing there. On reaching upstairs I found a cute looking purple box on my centre table. I was wondering what it is that the box contains is. When I could not control my excitement, my kid brother told me that it was a special rakhi surprise by him which he ordered from Ferns N Petals. He was sad that he would not be able to celebrate Raksha Bandhan with me this time as he will be at his college most of the day. Those were one of the most beautiful cupcakes I had ever seen.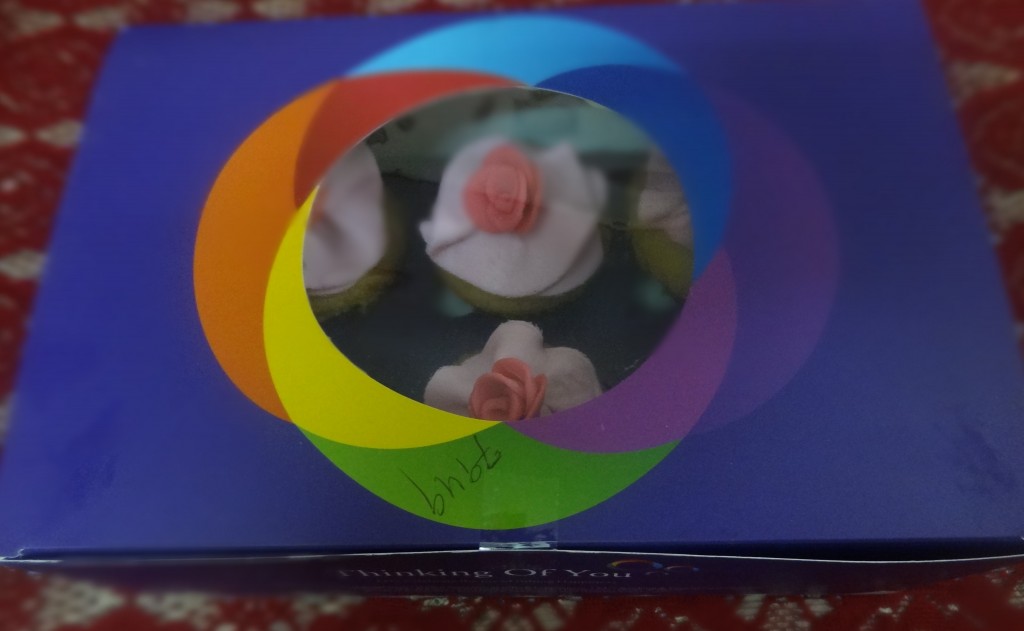 The velvety pink rose cupcakes were not only beautiful but quite delicious as well. The sponge was so soft and fresh that they just melted in my mouth. The small velvety rose on the topping made the cake look more tempting. I was quite excited to receive the perfect hamper from my little brother.
It was such a thoughtful gesture by the little one that I literally had tears in my eyes and I hugged him. What more would a sister want for rakhi? A cup cake hamper with the goodness of love to celebrate the special day. I loved having the cute cupcakes with my brother and both of us ate it and had lots of fun eating and relishing it.
I hope all of you made the most of this special day by thanking your siblings for the bond of love!!