The Food Affair! No its not only about food but something we experienced during our recent trip to Ahmedabad…yes, going to Ahmedabad over a weekend is not what an ideal tourist would do but we loved our experience. A globe trotter like me would never say no to a weekend which boasts of travel, luxury and food!
So, here comes the big news- Ritesh Hada, a business icon and a renowned name in Ahmedabad who has businesses in the arena of education, fabrics and real estate has entered the field of hospitality and catering. The man who also owns ITC Fortune Inn Haveli has now launched The Food Affair, a high end catering company, the perfect solution to today's catering requirement. The launch took place at Ahmedabad on May 22, 2016.
The launch witnessed a grand entrance through the glitz and glamour followed by an array of formations of flower assortments and ladders which led us to the land which perfectly got us to 'The Food Affair' grand launch. Right at the entrance we saw an Ice Installation. Historically, this is the first time that someone has done an ice installation in the city. Also performing alongside were singers specially flown down and Bhoomi Trivedi with Devang Patel.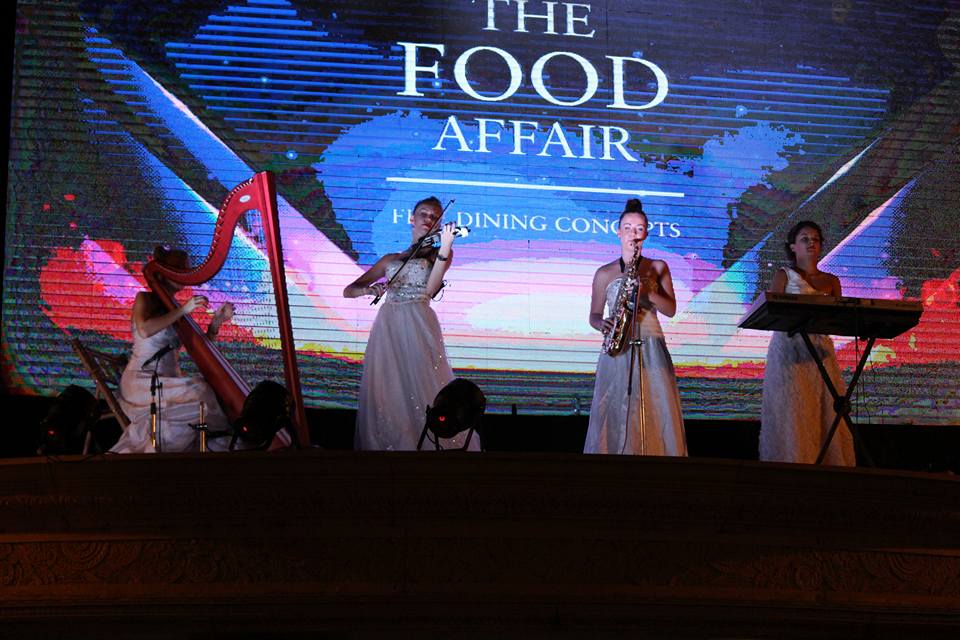 The set up done in a large lawn had 8 different set ups-The Mocktail Bar, Chaat Counter, Salad Bar, South Indian Counter, Bistro, Mughlai, Mediterranean and Fusion Desserts which had an array of delicacies and it was difficult to choose what to have and what not.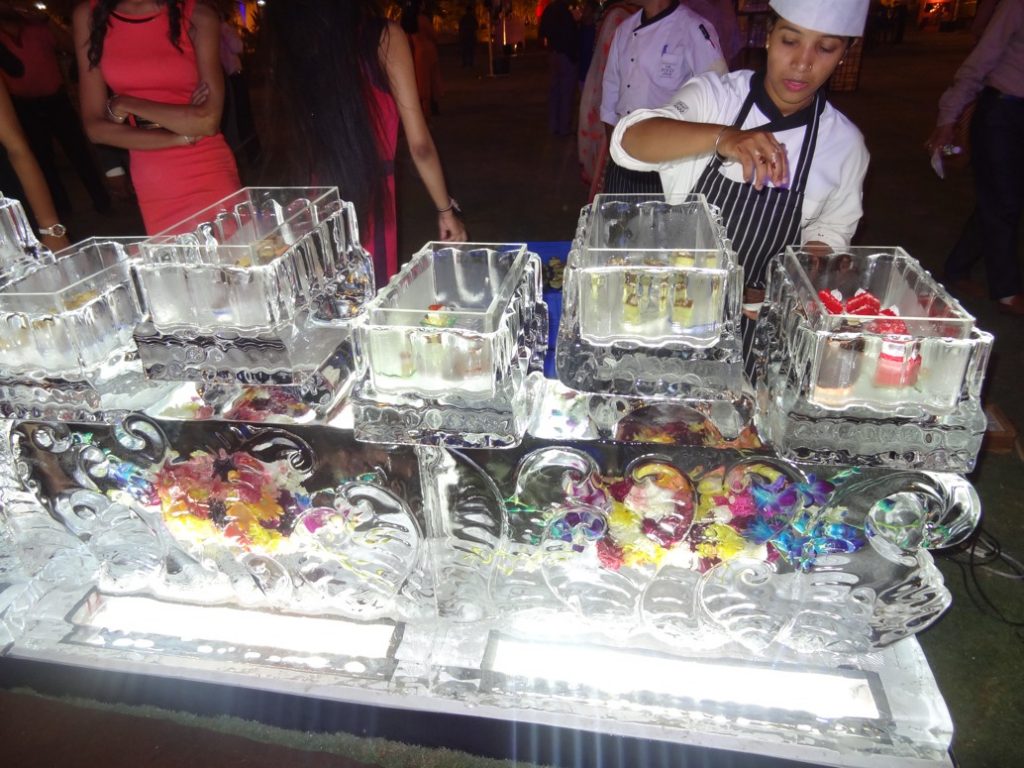 We started from The Mocktail Bar, I am sure you are as curious as we were! Why is it Mocktail…when most of us are known to listening Cocktail…. that's because its Gujarat which is known as a dry state. But then when we have so many interesting mocktails….how can we miss cocktails. We started with Spicy Caviar Shot which was spicy and tangy…what a great start! Followed by Kala Khatta which was really tangy and nice! Better and hygienic than any of the kala khatta I have had till date. Then we were given fresh coconut water which acted as a palette cleanser followed by a water infuser of cucumber, mint, rose petals, served in a nice glass which boasted purity and freshness.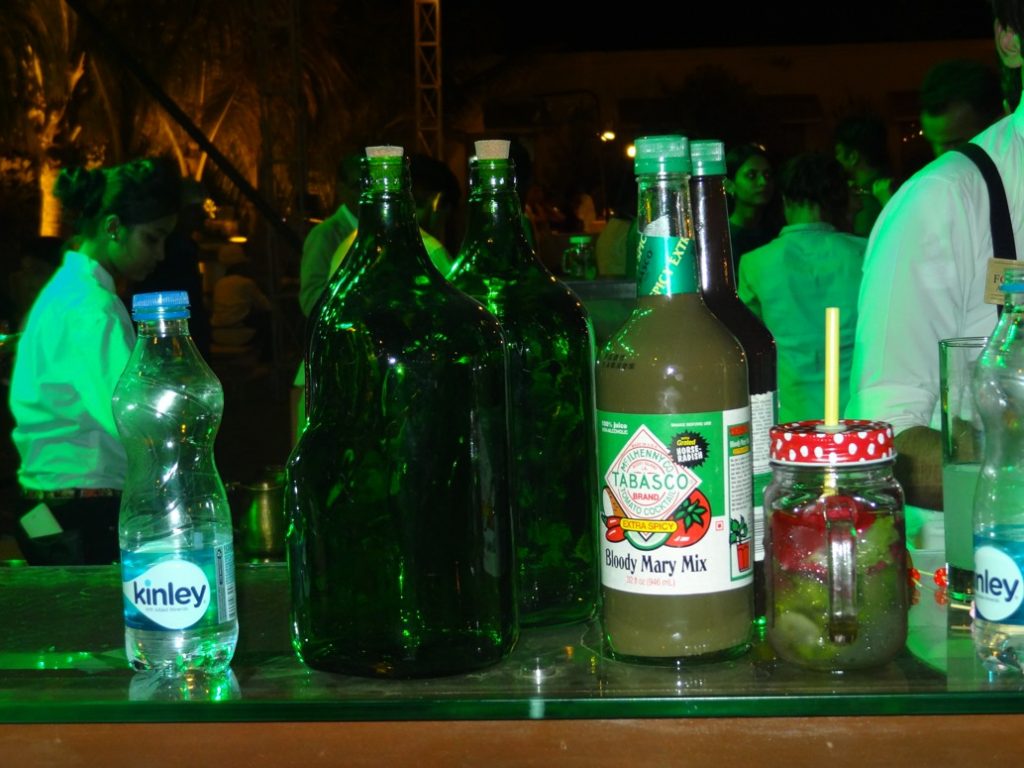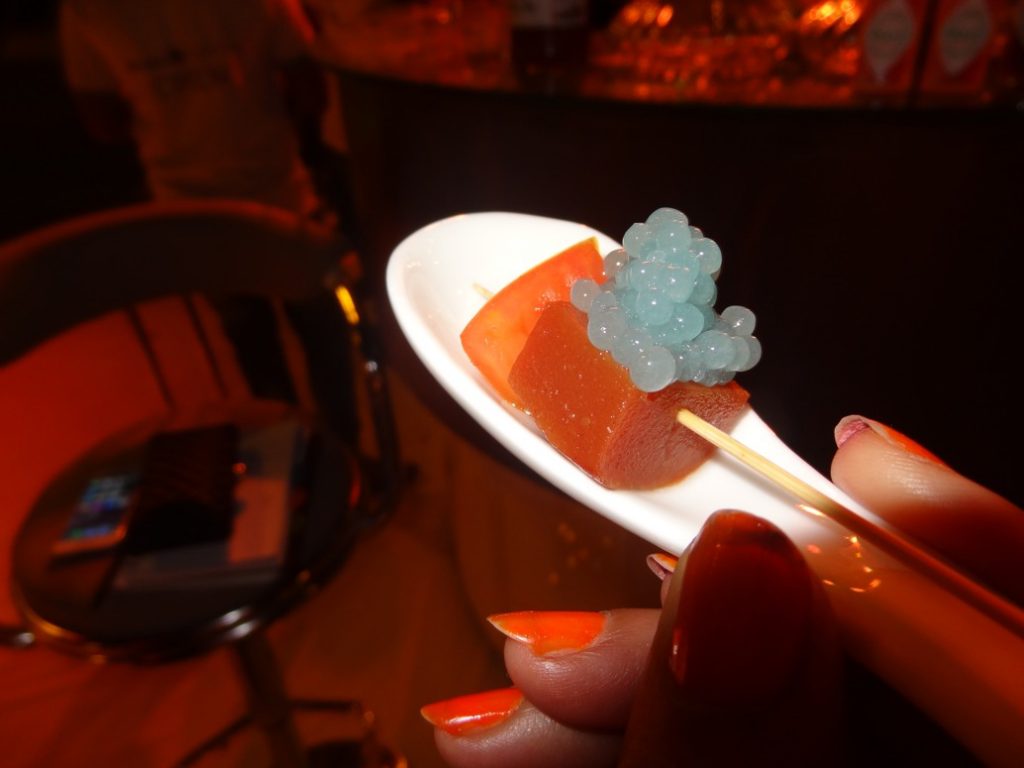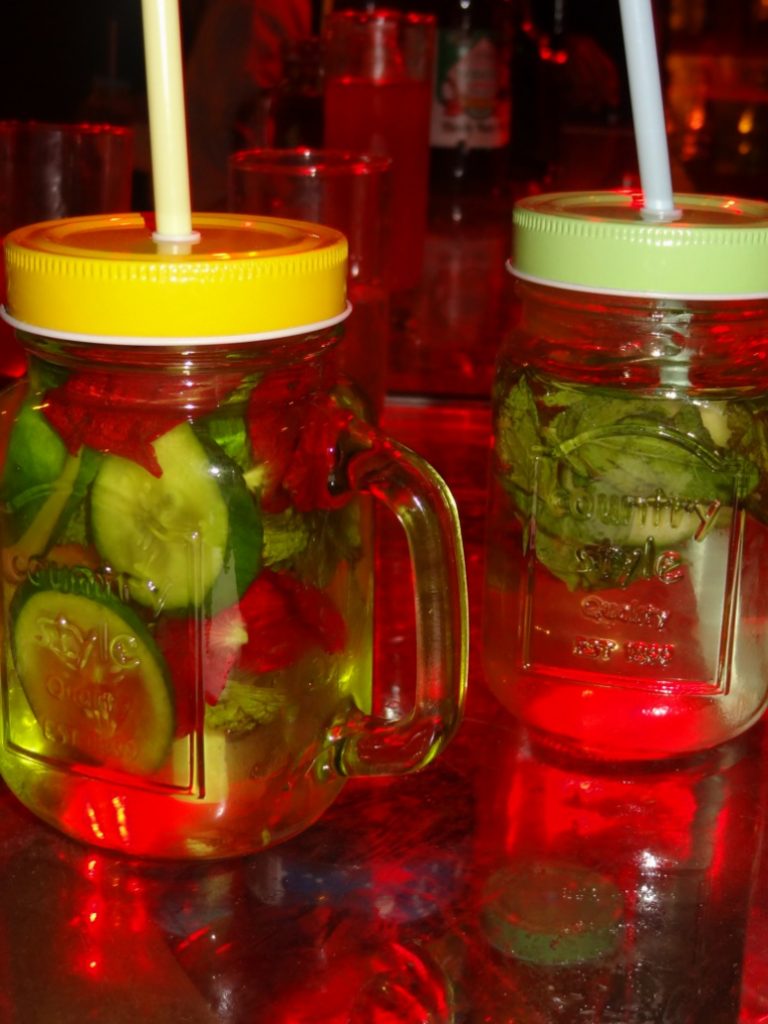 Then came one of my favourite item- Compressed watermelon. The watermelon was compressed in 2 round pieces on a stick in a nice tulip glass…could not get a better taste of one of my favourite fruit. It was now time for Pomegranate Ginger Cinnamon which had fresh cinnamon with pomegranate and ginger. Wow! What a fusion! What came next caught my fancy-An Ice Ball Mocktail! An ice ball was carefully put in which orange juice was poured and then broken, actually you can put any juice in it…I haven't seen this anywhere in India as yet!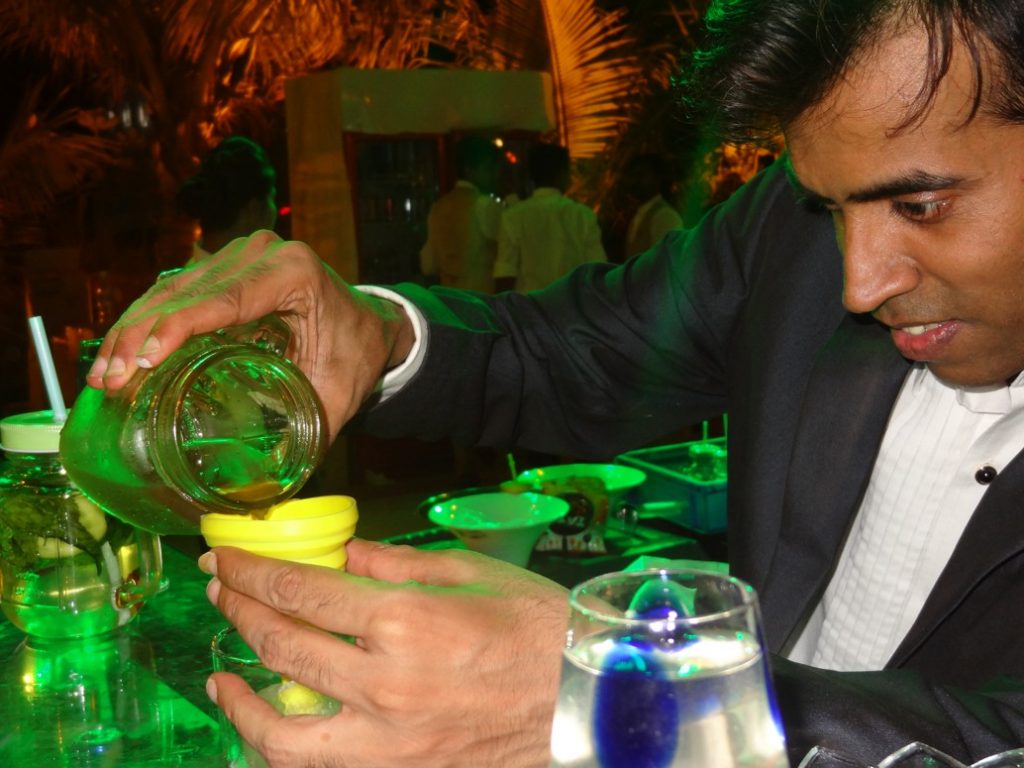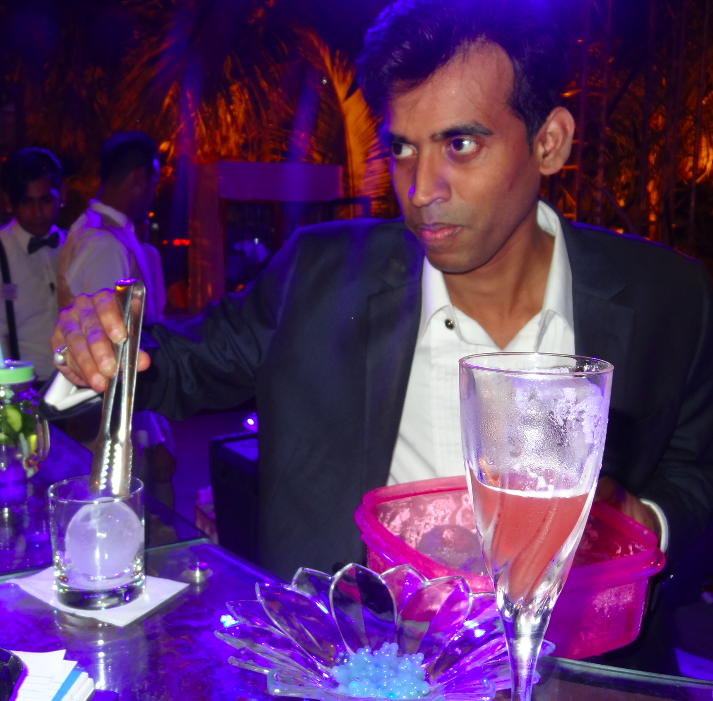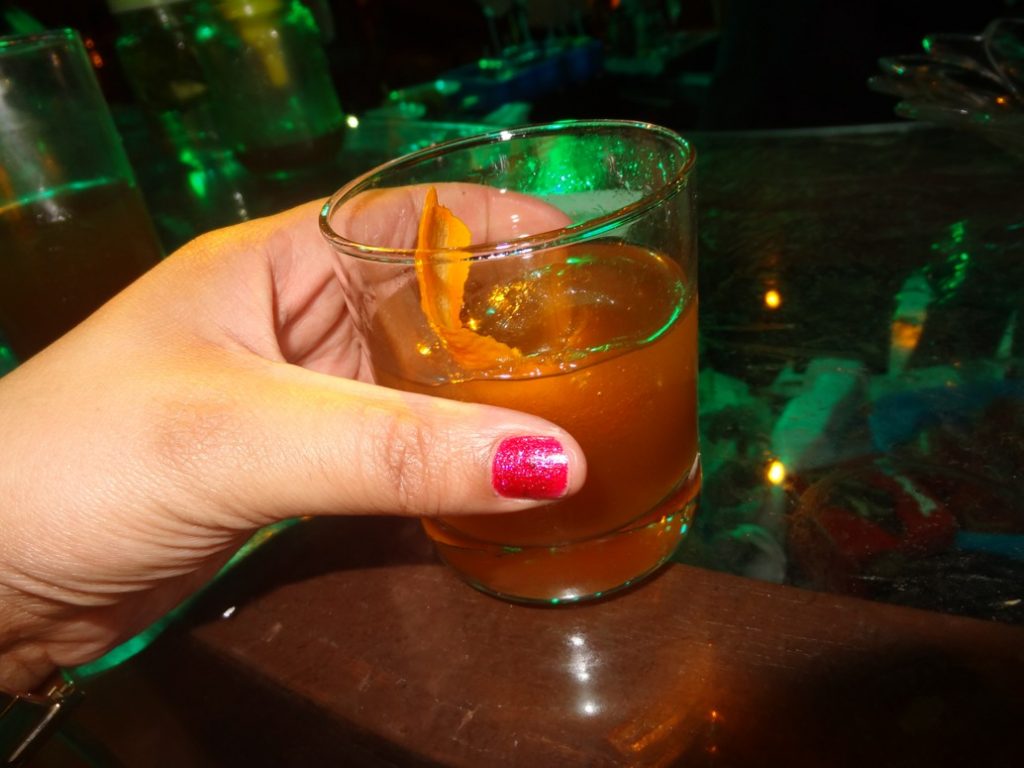 We also caught up with Ritesh Hada who has picked up the right team for brand. Sunandita Das, the vertical head of The Food Affair was Ritesh's first employee who joined the company in January 2016. An IHM product and trained at Oberoi Trident, The Leela, Fairmont Raffles and Shangri-la. She also got Sumeet Shandilya, Director of Operations, The Food Affair on board who has been a part of names like Madinat Jumeirah, Ritz Carlton Doha, Al Sharq village, Ritz Carlton Cayman Islands and Puerto Rico. The interesting story is that both of them met on a flight and got talking on the similar interest of hospitality that they excel in after which he met Ritesh and got on board in March 2016. Both Sunandita and Sumeet could not remember when they slept last. Infact, Sunandita even had typhoid and didn't visit the doctor as she didn't want to take antibiotics. Boss, that's called real commitment! Ritesh entered the catering business through ITC Fortune Inn Haveli and was serving to the corporate and Government requirements but wanted to do much more in the sector.
Ritesh Hada mentioned "Ahmedabad comprises of three communities-Marwari, Sindhi and Gujrati who splurge on weddings but there was gap in the catering segment and that's why The Food Affair was launched". The man did overcome hosts of challenges and main one includes 'Manpower in Service'. A lot of time was invested in training people which were also flown from Delhi. Infact 40-50 staff members at the launch flew down from Delhi. Ritesh believes that the team's key strength is food styling. The core team has been on it for the last four months-from crockery to cutlery, everything is custom made! The team also involved Chef Raman known for Basil Kitchen who joined the core team three weeks before the actual launch.
It was now time for the real test- the food. Afterall, after every occasion, it's the food that people remember and not anything else. From amongst the lavish spread, our first stop was the chaat counter. It boasted of Pav Bhaji, Nimboo Achari Paneer Quesadilla served with Nimboo Achari ki Chutney and Beetroot ka Raita….isn't that so interesting! Everything was fresh and innovatively served.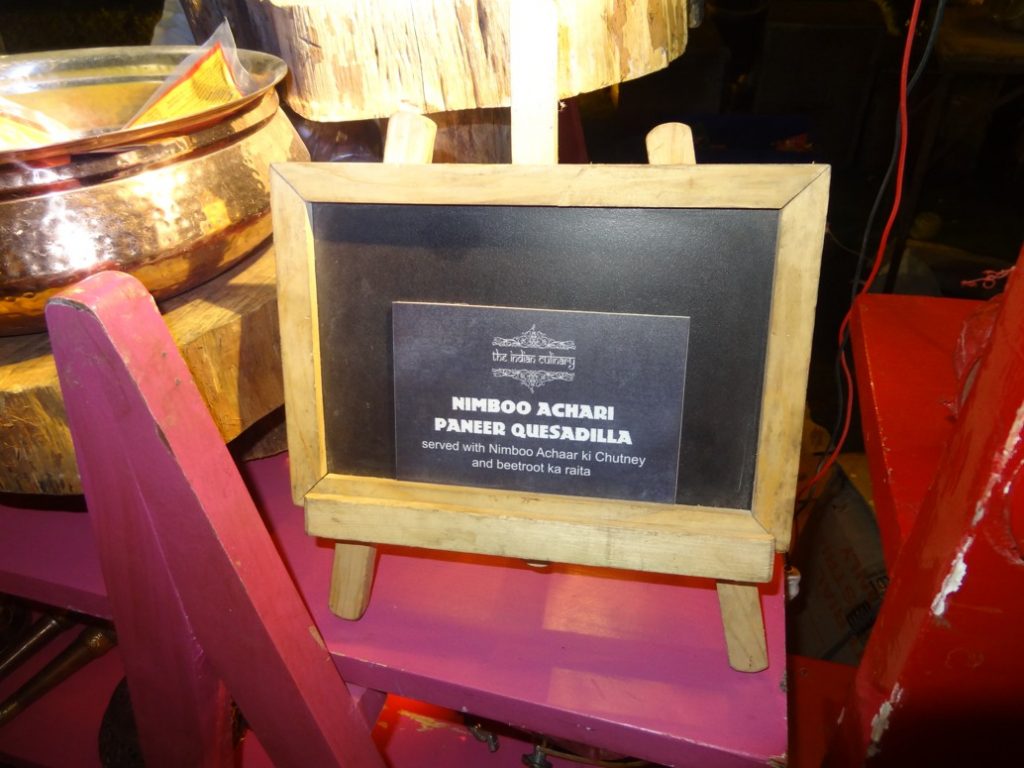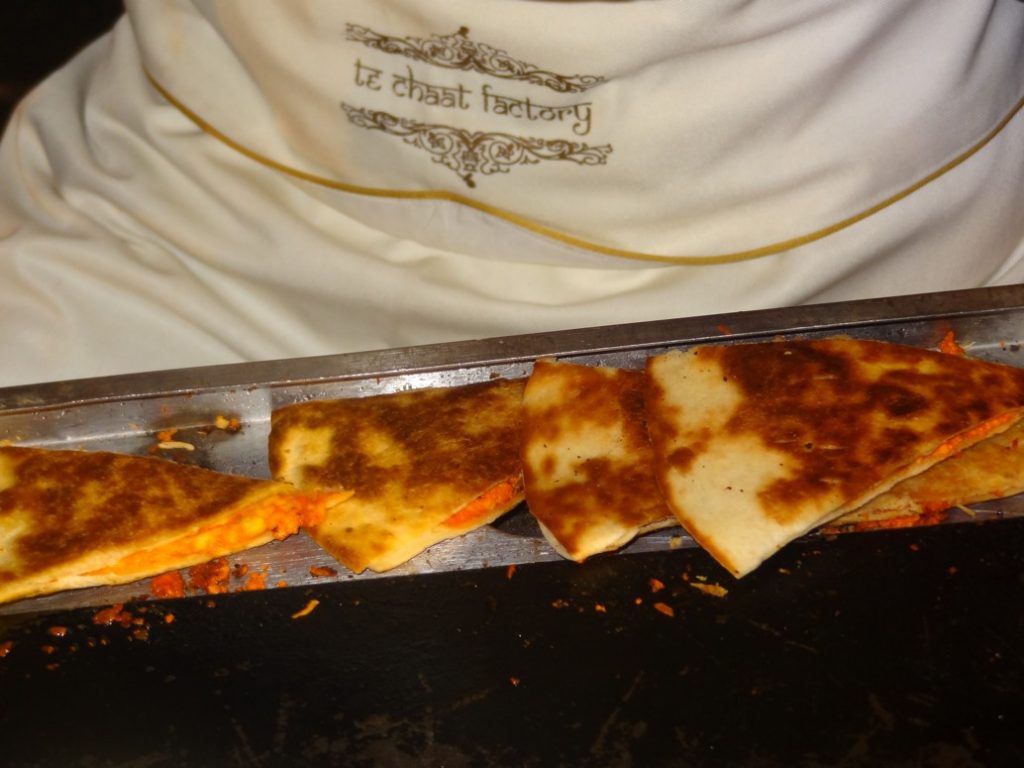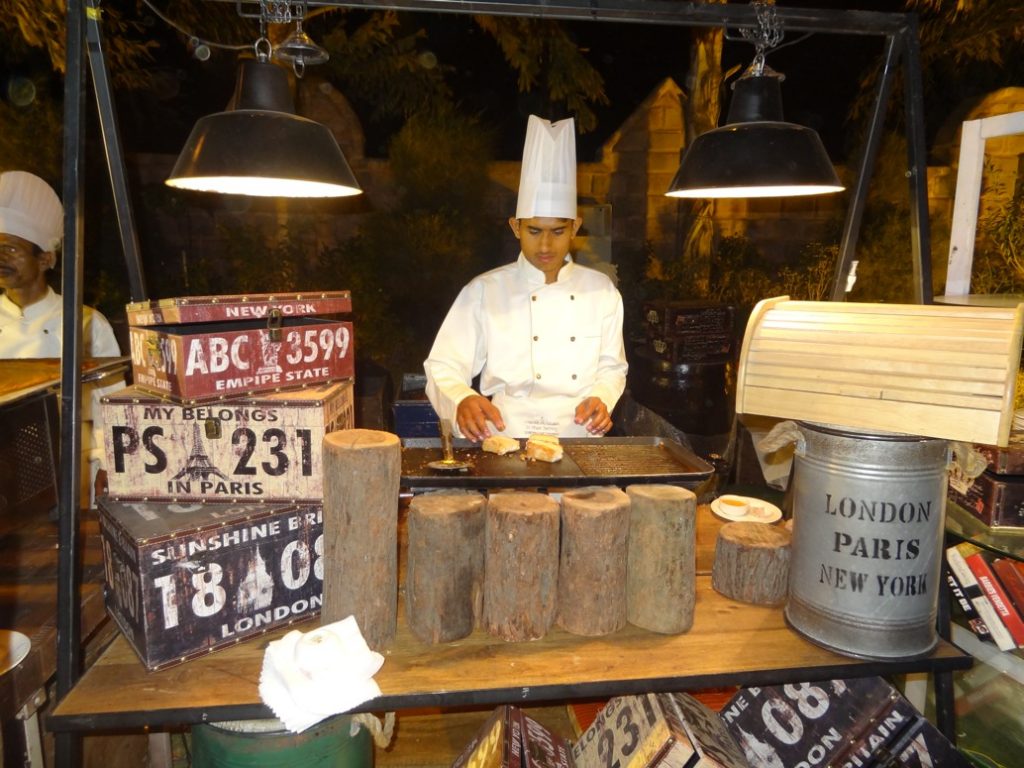 The Salad Bar looked so cute with sand and seeds spread across a thermocol on which grass had grown by the time of the launch…great planning, I must say! The salads were served on handmade plates from villages designed by Ritesh's team. I tried Edamame Beans Salad which had chana, tomato, onion which wasn't only unique but flavourful, nice and crispy. The Spicy Paneer Tikka with black olives was tangy coz of the tomato but the paneer lover is me absolutely loved it!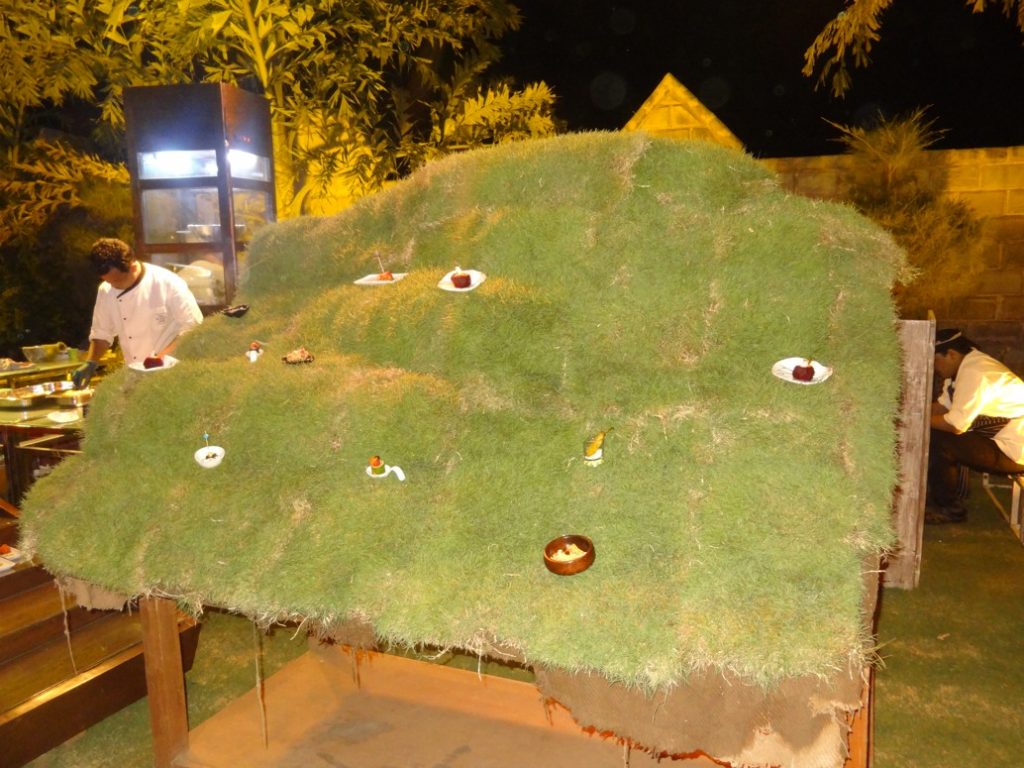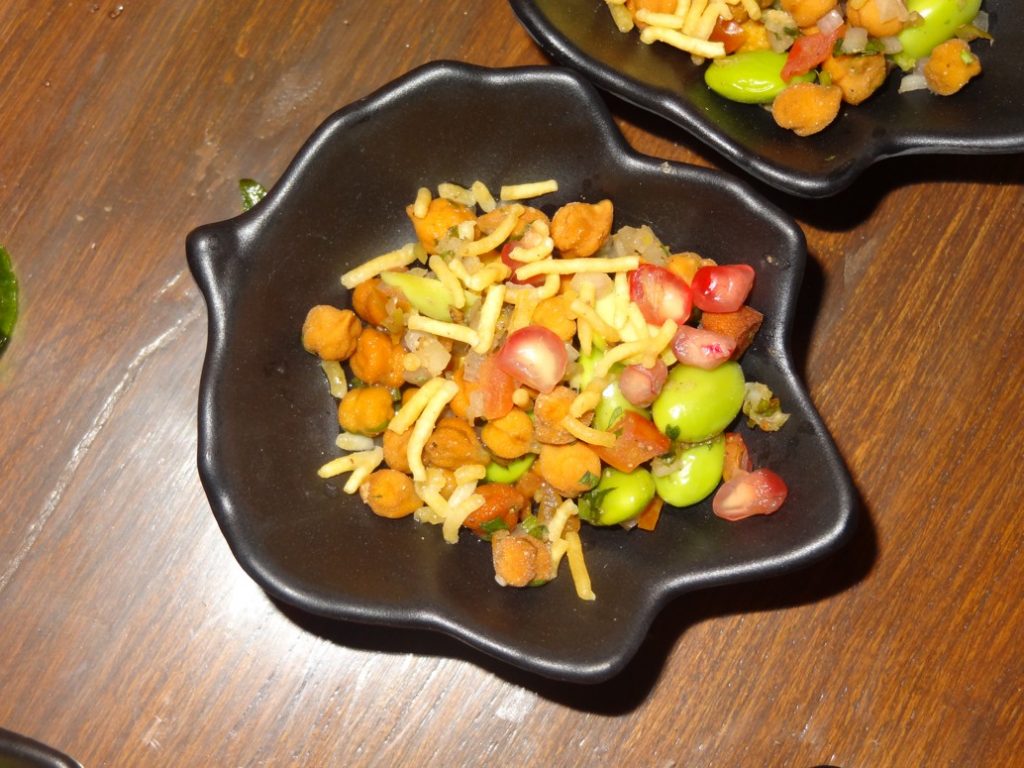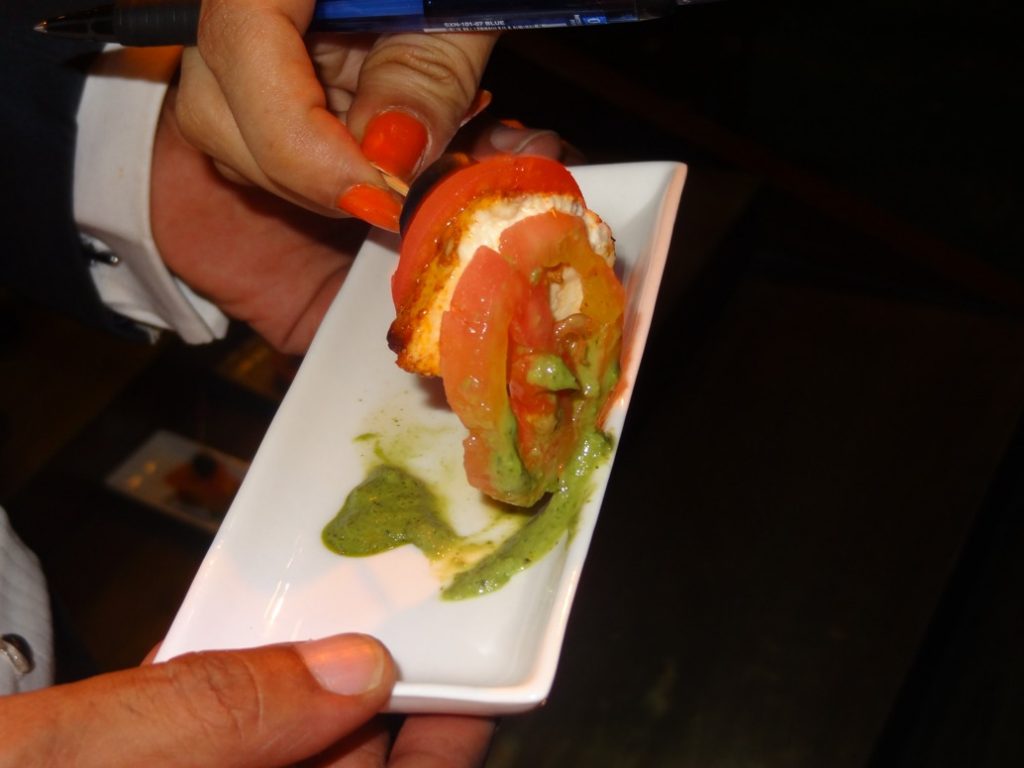 Next was something that I absolutely love-the South Indian counter which had a 35 feet boat designed by the team. We started with Lotus Stem served with Pudina chutney. Absolutely crispy and fresh! The Chocolate Dosa had white chocolate as filling with melted chocolate on the top. The Curd Rice Arancini was nice and different….this was actually curd rice coated in bread and then fried. The fresh flavour of curd could be felt even in the fried form. Even the dining space at this counter boasted on the traditional roots.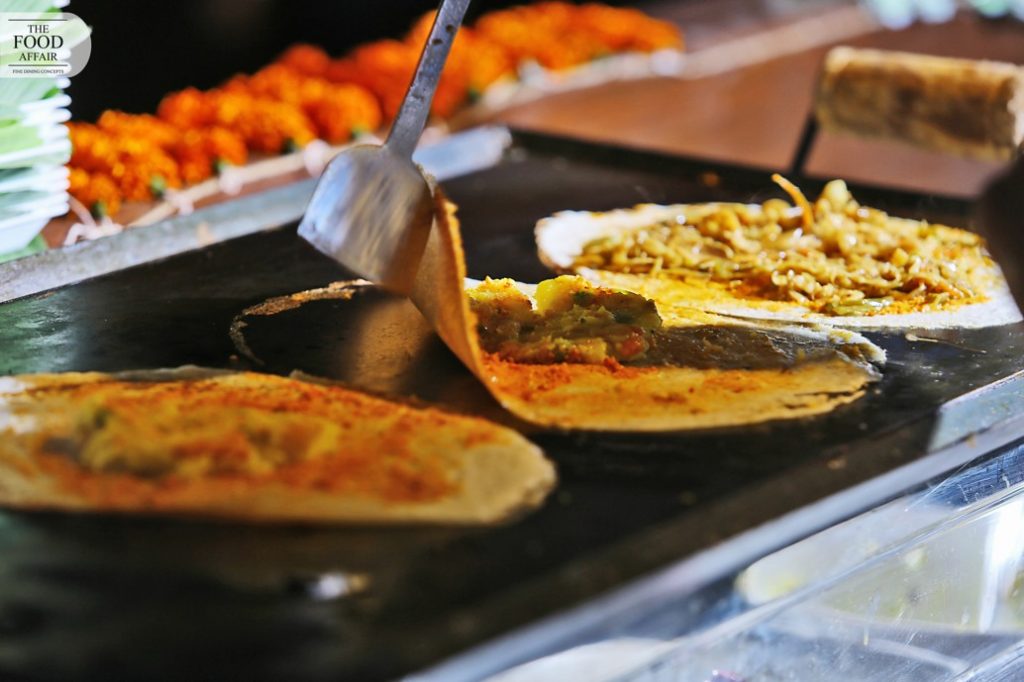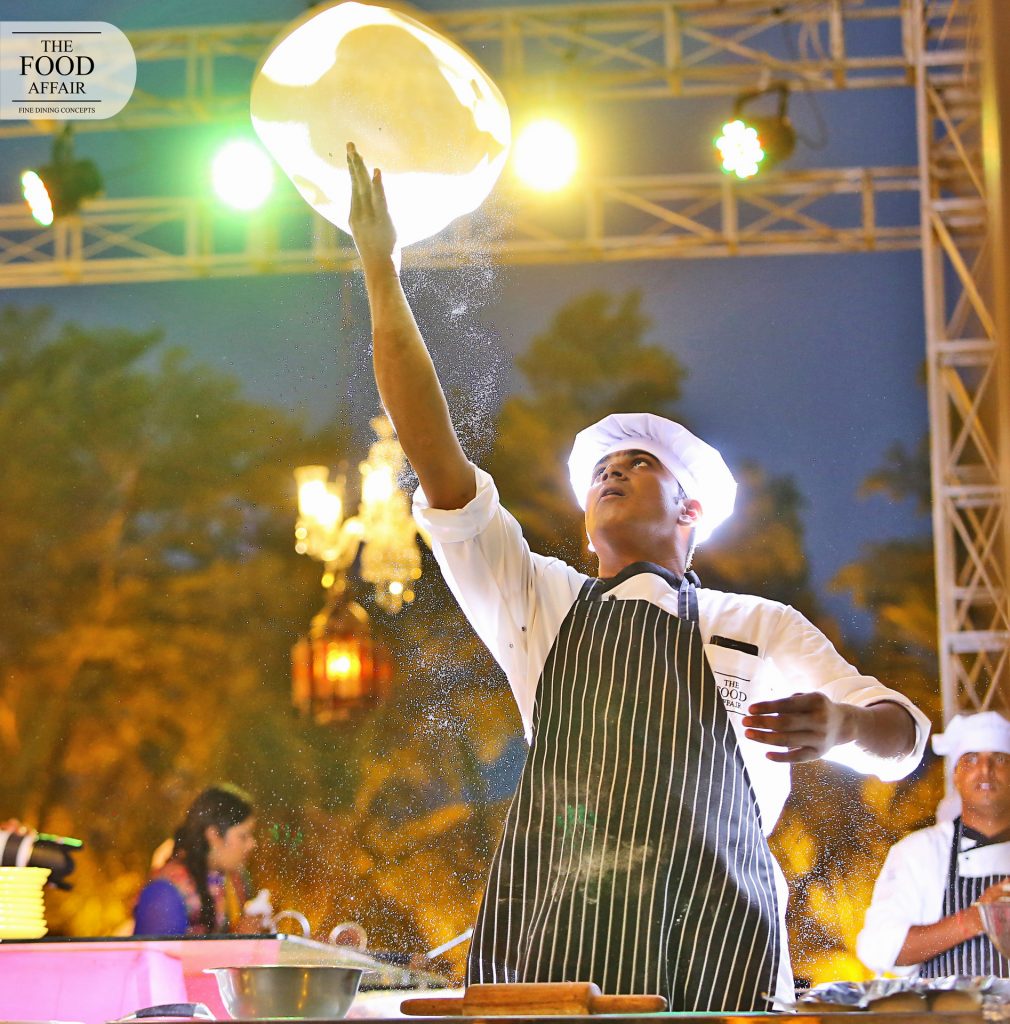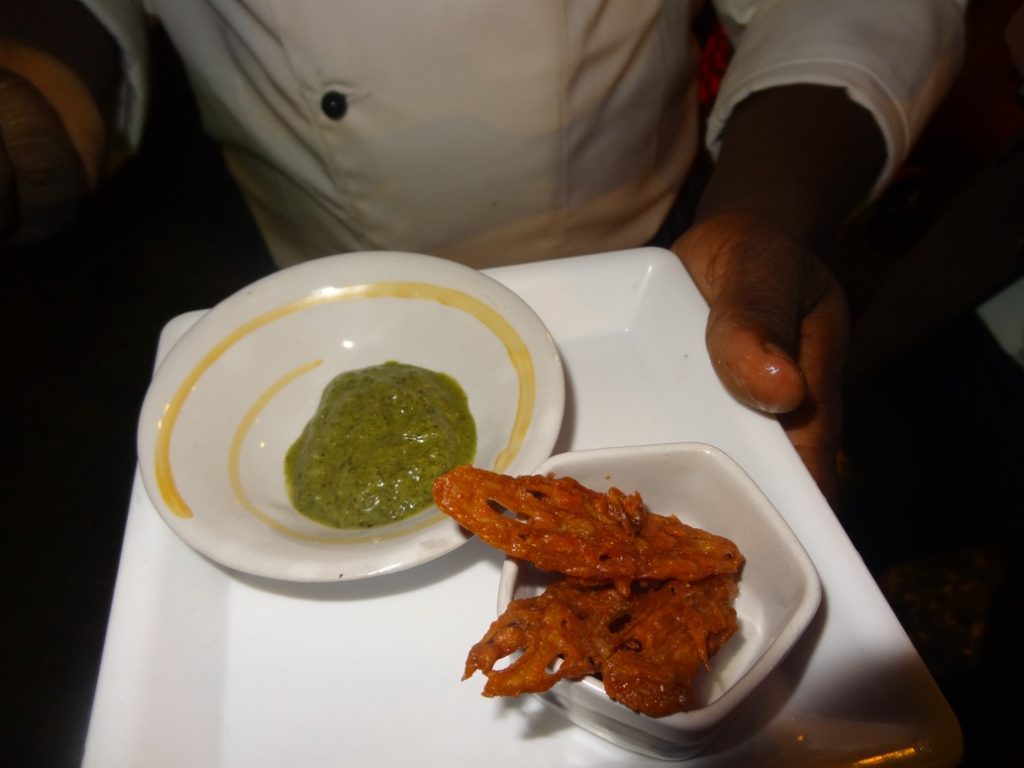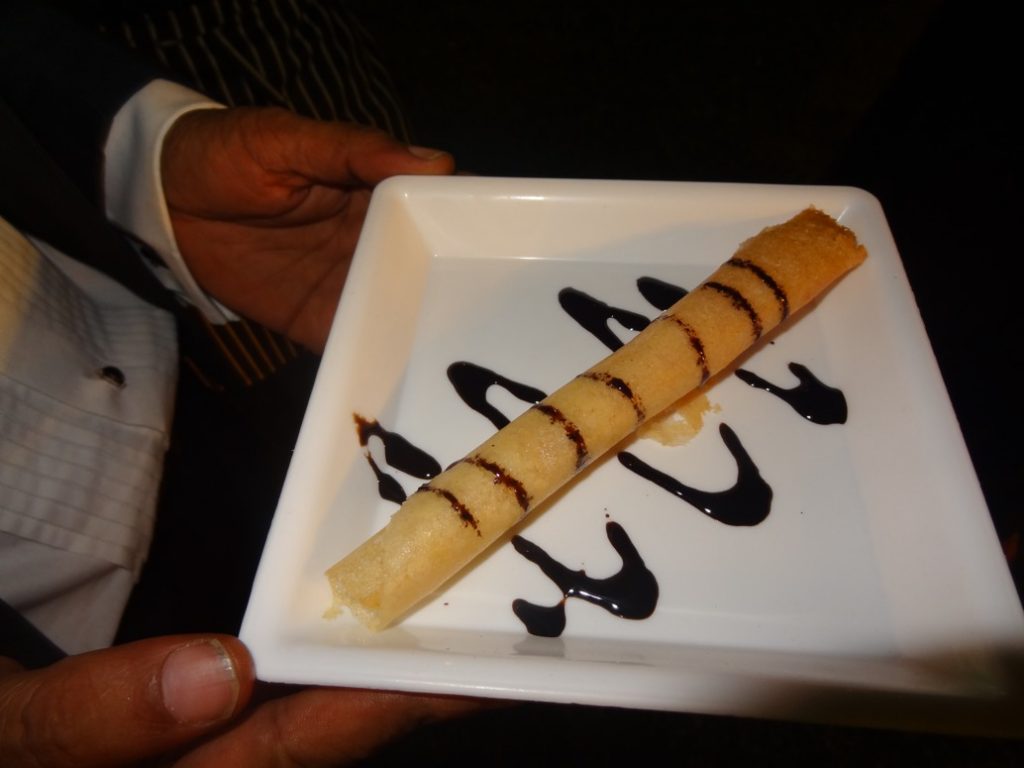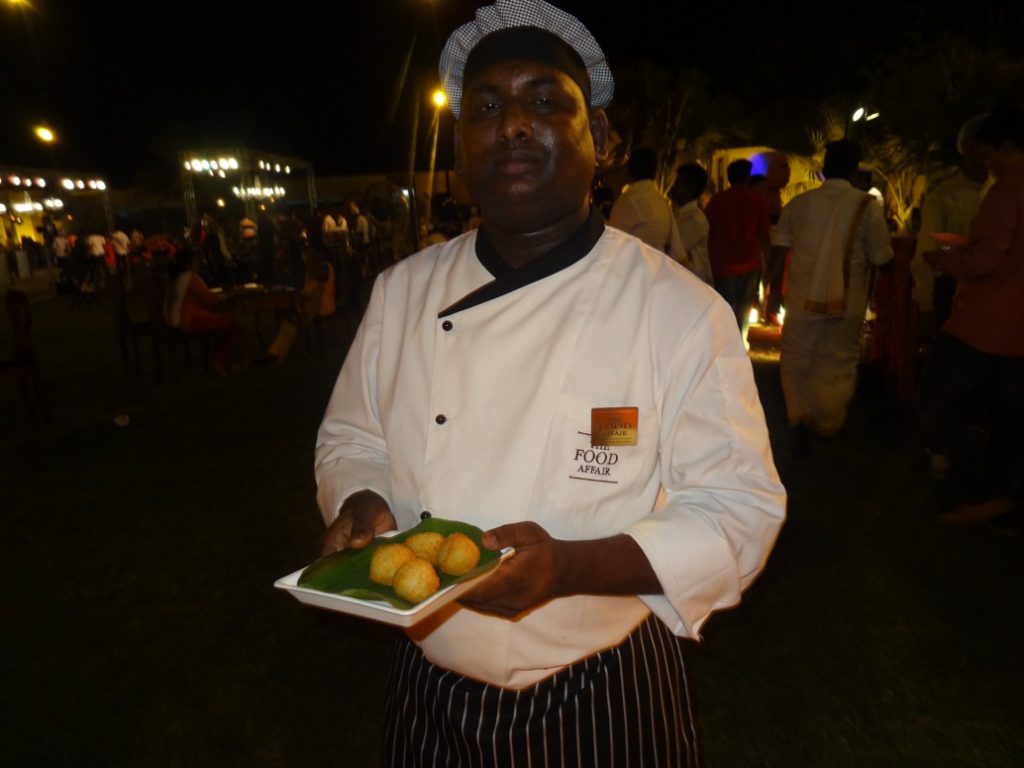 The Mediterranean Counter had a great set up of breads in the middle of live counter which caught our attention. They made sure that the food not only pleases the stomach but pleases the eye as well. We started with a slice of pizza with carefully selected toppings-olive, jalapeno, cottage cheese on a layer of mozzarella cheese. The pizza was an absolute delight! Thin yet crispy…could feel the cheese with the base.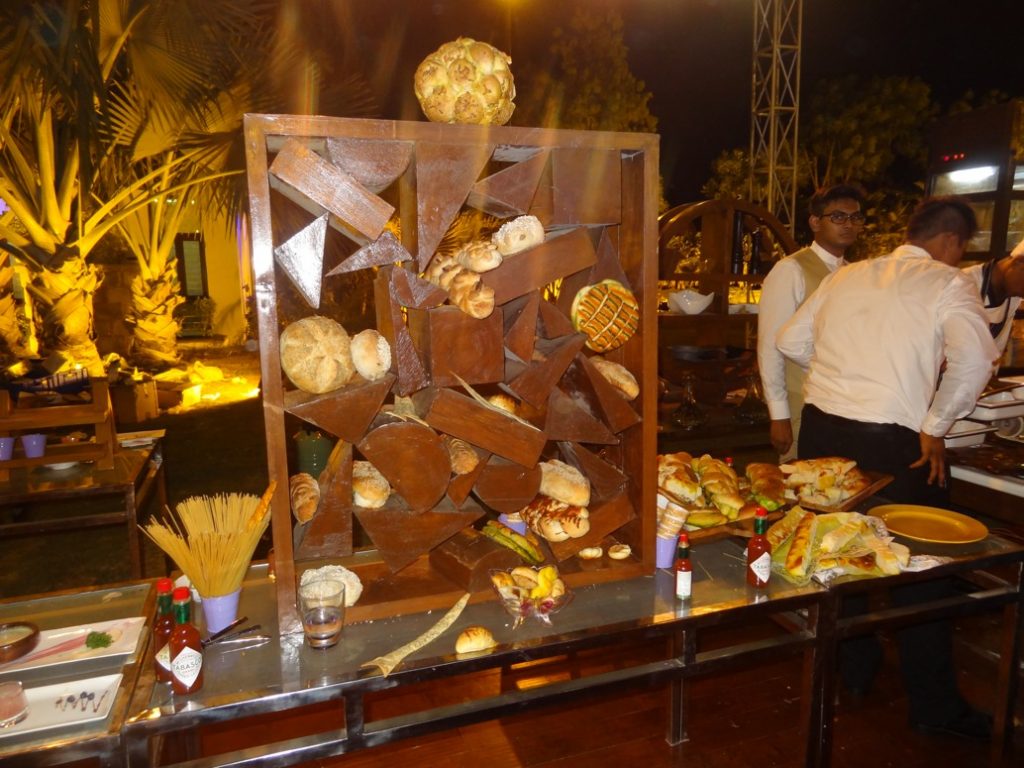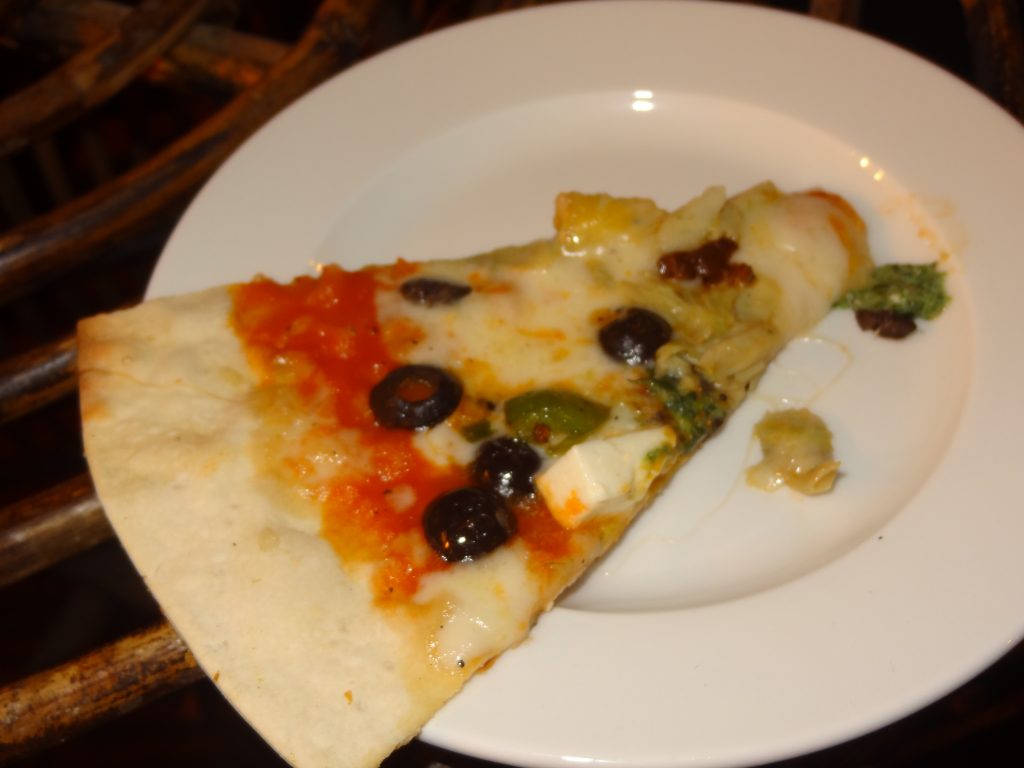 The Wild Mushroom Ragout White Sauce Pasta had wild mushroom, ragout, cheese base sauce, parmesan cheese and was absolutely creamilicious and nice. The Fusilli Pasta with Puttanesca Red Sauce Pasta was really well made. The authentic Puttanesca sauce has fish but keeping in mind its Gujarat, they have made a veg version with olives, capers, pepperochino & red peppers. Base being red sauce. The stuffed Tortellini was handmade pasta served with nuts, pumpkin and ricotta. Served with Putanesca Red Sauce, a nice tomato sauce base with pasta gelled well. The Agnoletti Pasta with Pumpkin Veloute was nice and creamy. With the colourful garnishing, it made for a visual delight. Gazpacho, a cold soup was nicely presented as a shot. It left a nice flavour. What was more interesting was that all the crockery was handmade.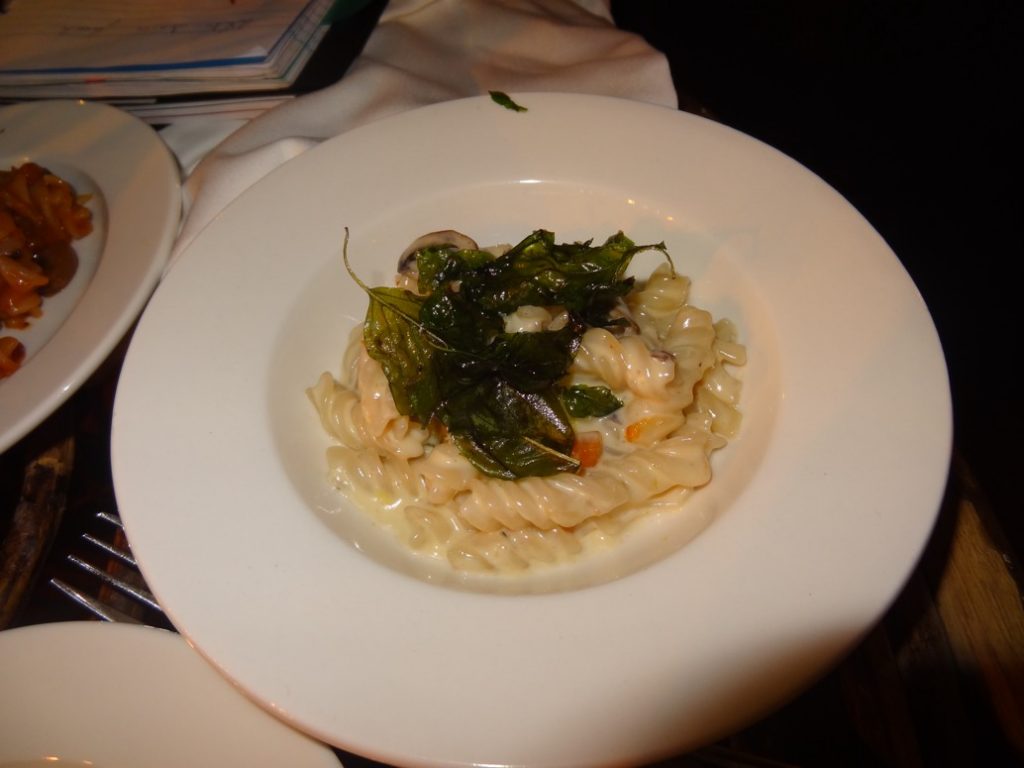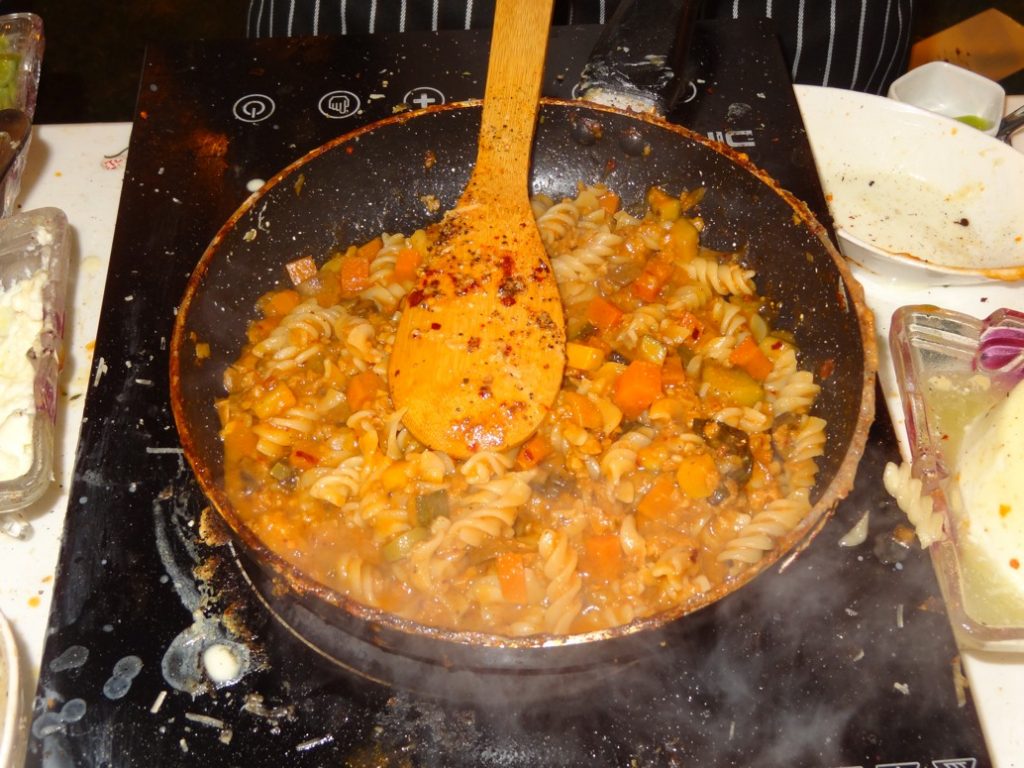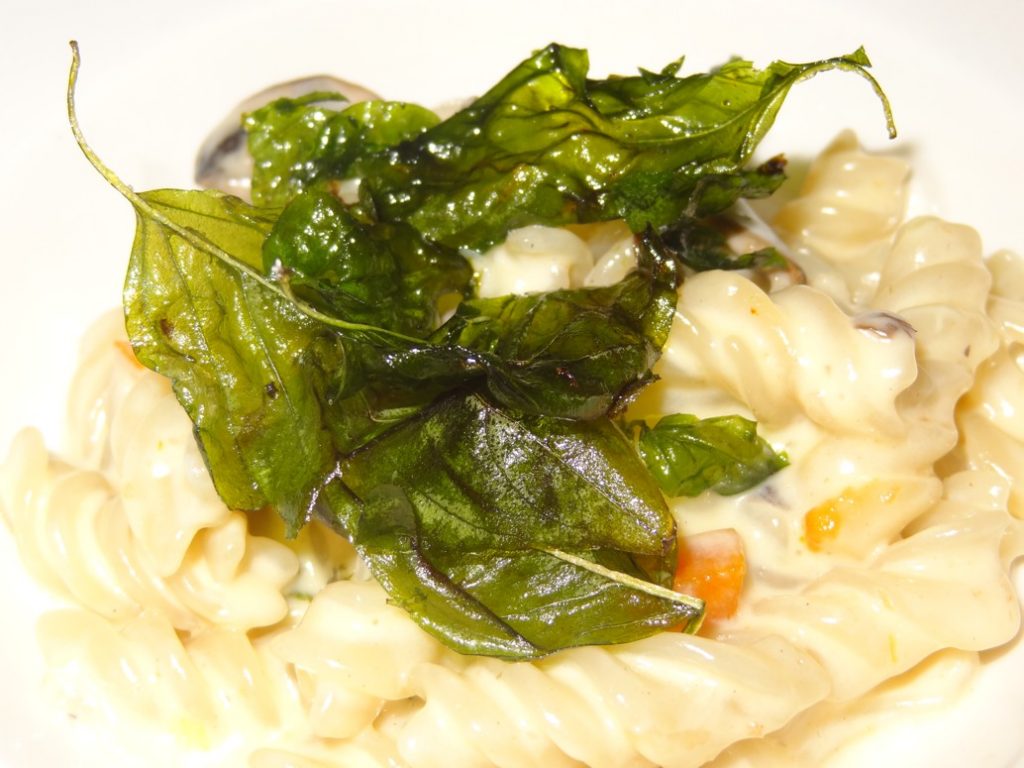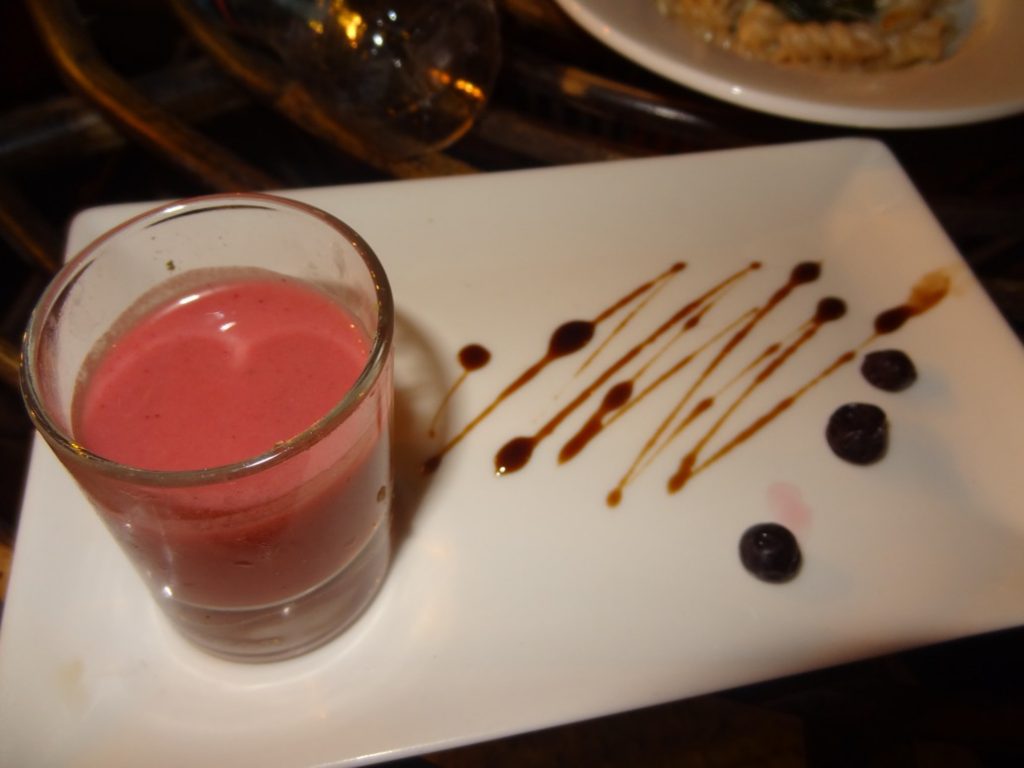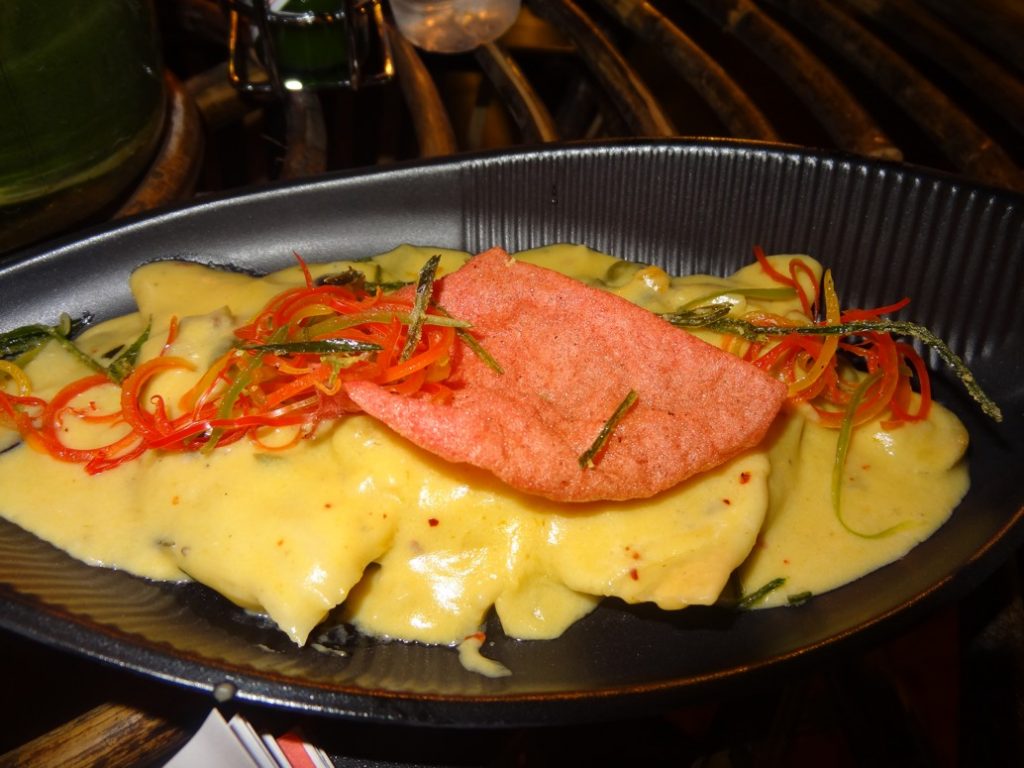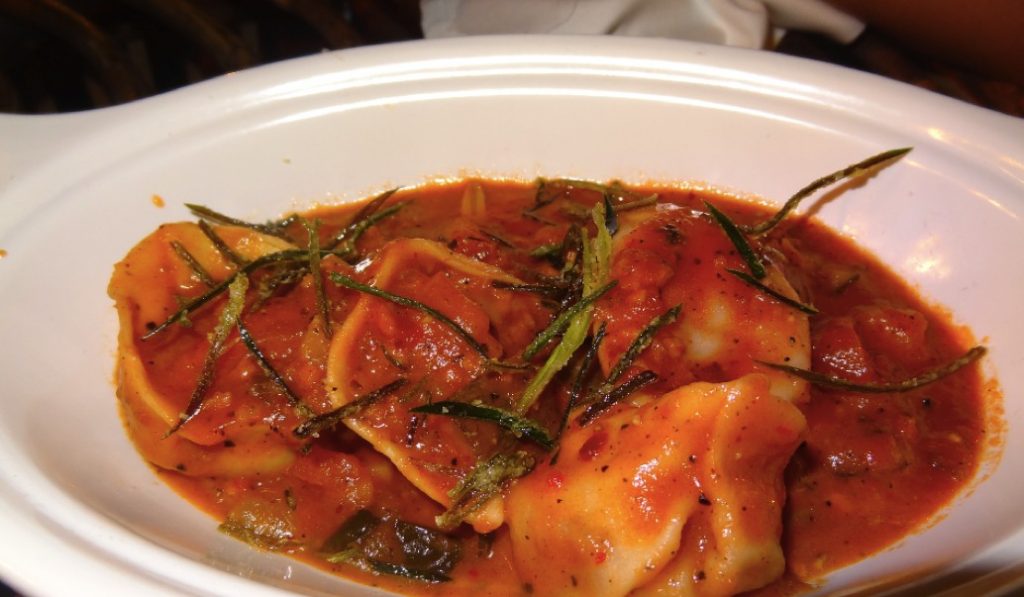 By the time, we were heading towards Indian and dessert counter, we realized it was already 12 and as Cinderella had time till 12, parties in Ahmedabad are also time bound.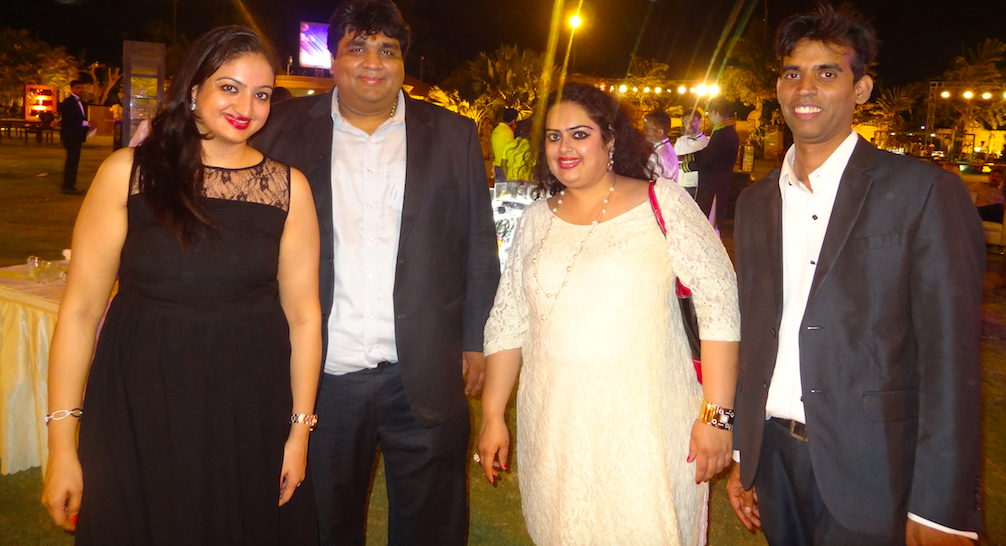 It's the world of Molecular gastronomy and The Food Affair perfectly understands that! If you are looking at a high end party…feel free to book it. Oh! Not based out of Ahmedabad? The Food Affair is soon expanding its base across other metros as well.
To book your next party, call up on 9599369130