So, here we are on our fun filled travelogue with updates of our adventures at Corbett Blue Sky Resort in Jim Corbett. If you missed out on Day 1, you can read it here. Day 2 started with a stroll in the green lawns and our morning cup of tea. The pleasant weather and fresh air made our morning great. It felt heavenly walking on the slightly wet grass. What a wonderful start of the day!! We also had our morning tea and sandwiches in the lawn. Having our morning tea in greenery was a different and nice experience. Afterall we Delhi wallas rarely ever see such greenery. The veg sandwiches served with the tea were nice and soft with a filling of cucumber and tomato along with butter. The chai had elaichi in it and smelled wonderful.
We went back to our extravagant family suite to take a quick shower in the nice wide bathroom post which we headed to the restaurant for a nice hearty breakfast which comprised of South Indian and North Indian.We obviously wanted more variety for a great review and didn't want to wait for too long so we pre ordered our breakfast. By the time we reached the restaurant, our table was already laid for our great hearty meal.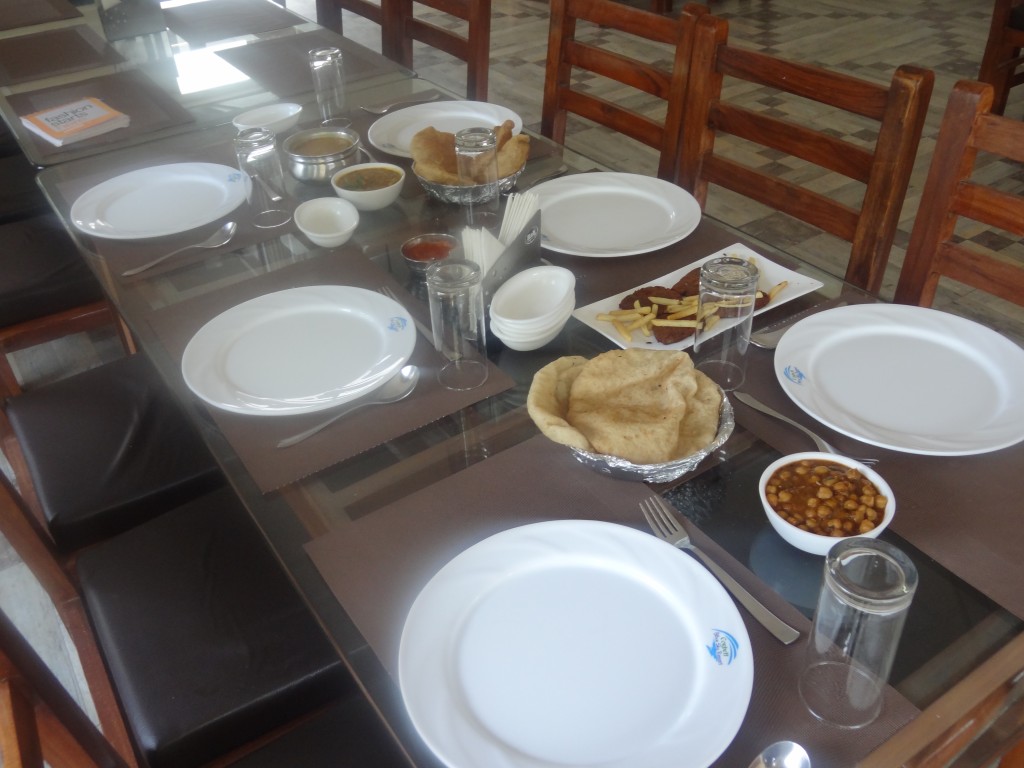 We started with Poori Bhaji. The bhaji looked and tasted great with finely chopped potatoes and the right masalas added to it. Soft, hot pooris made it more delicious. Perfectly cooked and one thing for sure, it tasted really different from what we have had in Delhi. Next was Chole Bhature, any North Indian's favourite breakfast. The chole were wide and big and we could see each grain clearly. They were garnished with ginger and I was wondering why we don't get such big cholas in Delhi. The best part was that the bhaturas were not very oily and didn't feel too heavy on our stomach. Next was time for Paneer Masala Dosa which was crisp and really tasty. Though I think they could have been a little generous with the yummy paneer filling. For the taste, A big thumbs up for sure!! Sambhar and chutney served with the Dosa was thick and nice. Sambhar had the right amount of spice with the right colour and texture. Next was Rice Idly which was soft and fluffy. Another South Indian delicacy for breakfast which we cannot miss is Lemon Rice. The Lemon Rice arrived in style with each grain looking so great and happy cooked with methi dana and coriander. We had it with sambhar and loved the taste. A big thumbs up again!!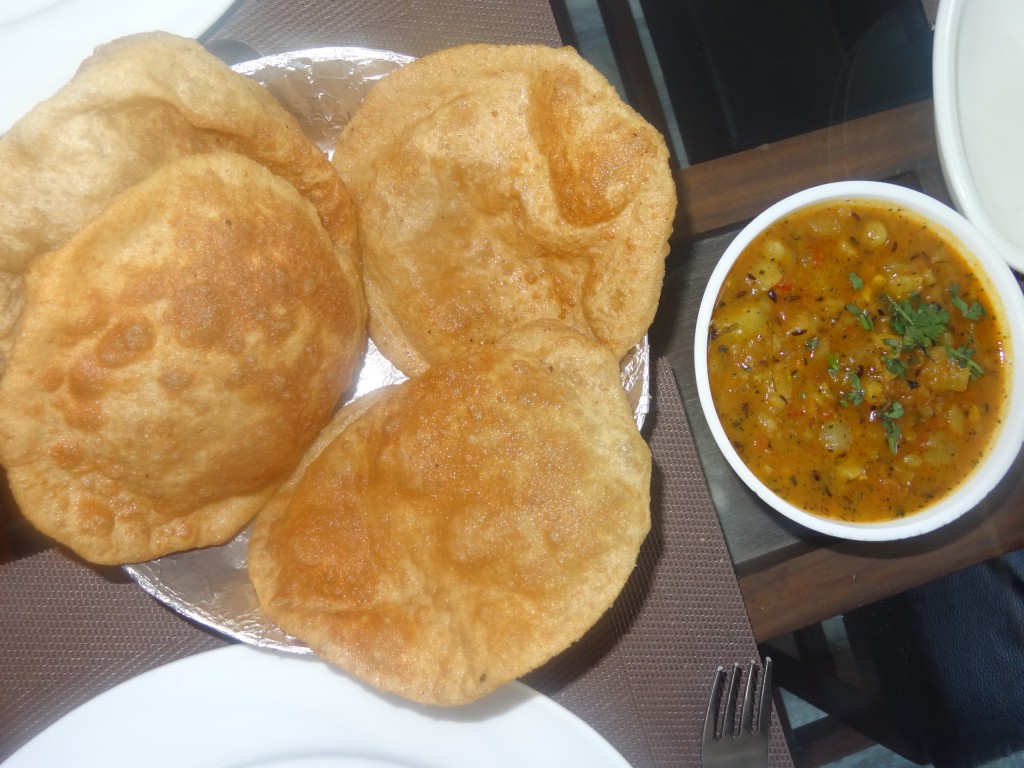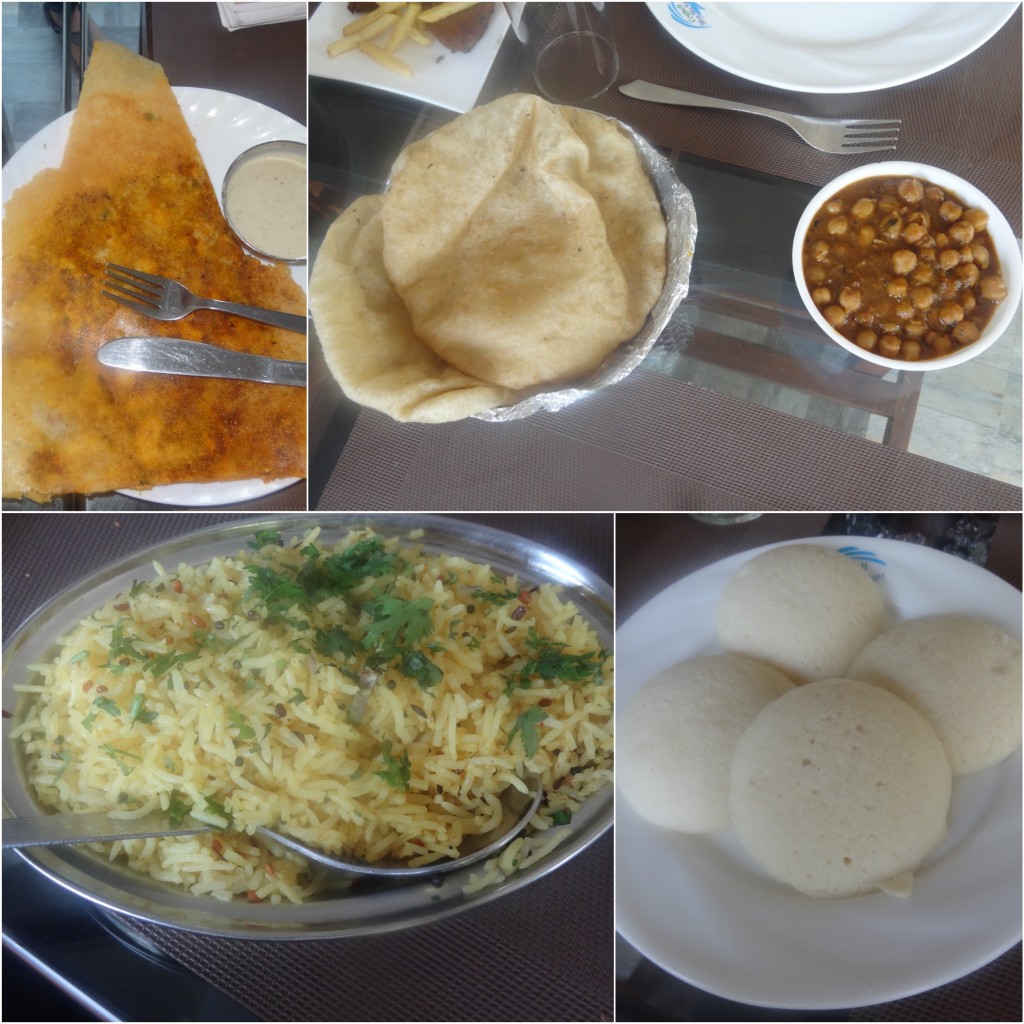 Next it was time for Omlette bread. I am really fond of having omlette as part of my breakfast especially when I travel. The omlette at Corbett Blue Sky Resort was thin and garnished well with onions, tomato, and coriander. I think however experimental we all could be, parents still want to have the normal Indian parathas for breakfast so we tried that too – A mix of gobhi, aloo, and paneer parathas which were well cooked, soft, thin with subtle filling with not too much oil. Thin, nice, warm, delicious, and felt like home made parathas which I relished with mixed pickle. The last dish for the morning were Cutlets which were what my little brother wanted to have. The cutlets were minced well with carrots, peas, beans and served with french fries. Less oil, great taste, served nicely, well presented in a tray is how I would like to describe them.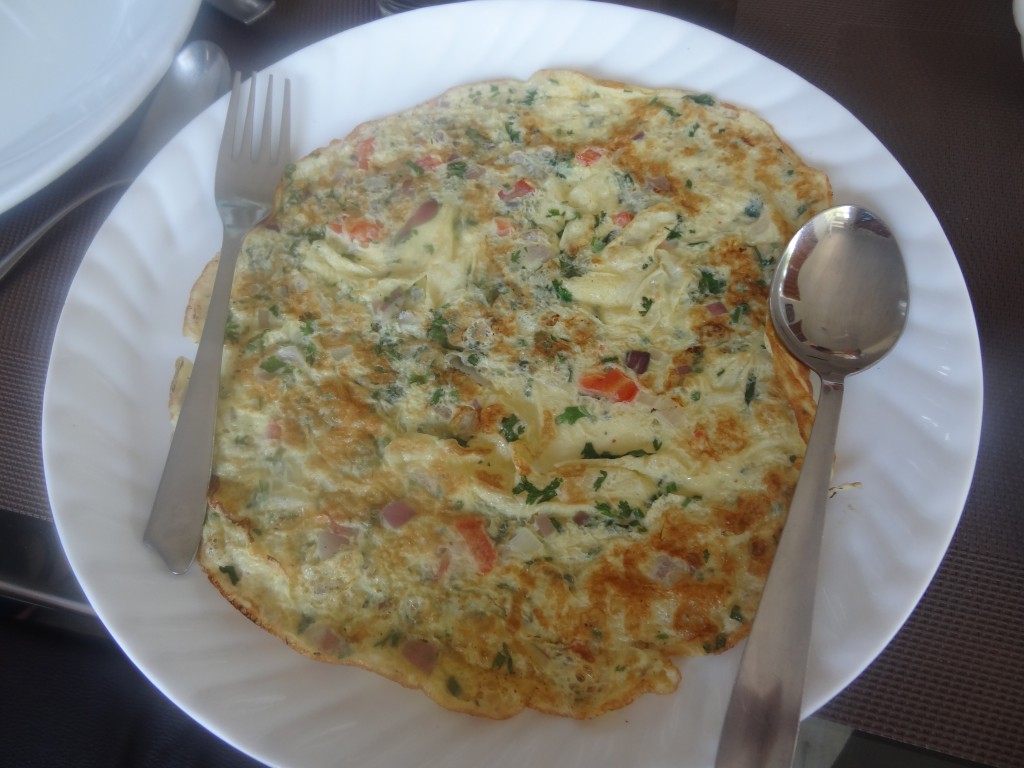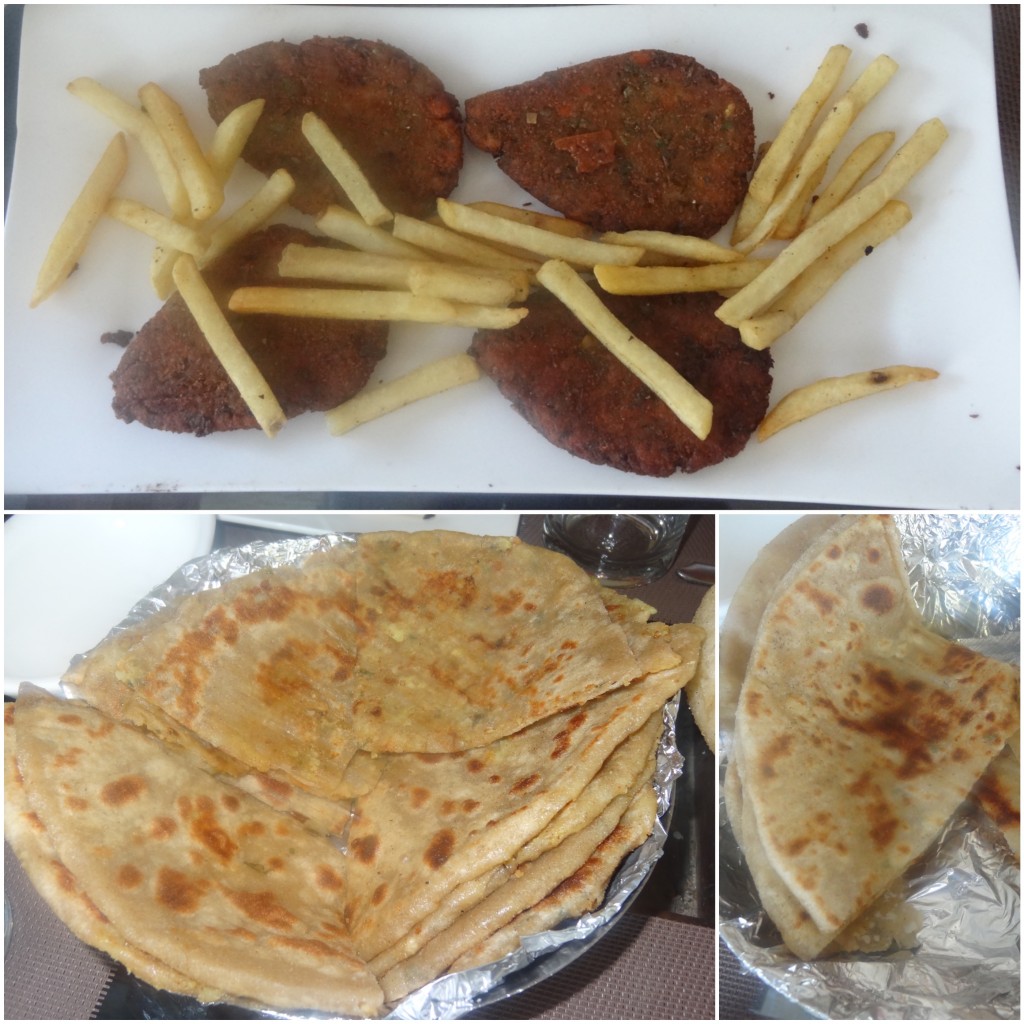 Last but not the least some great beverages to gulp down our hearty meal. We started with Strawberry Shake. Wow! Quite refreshing and the drink was topped with chocolate powder as well. The consistency of strawberry was perfect. The Vanilla Shake didn't taste too great after the sweet strawberry version, though it was topped with choco powder as well, I would prefer the former version.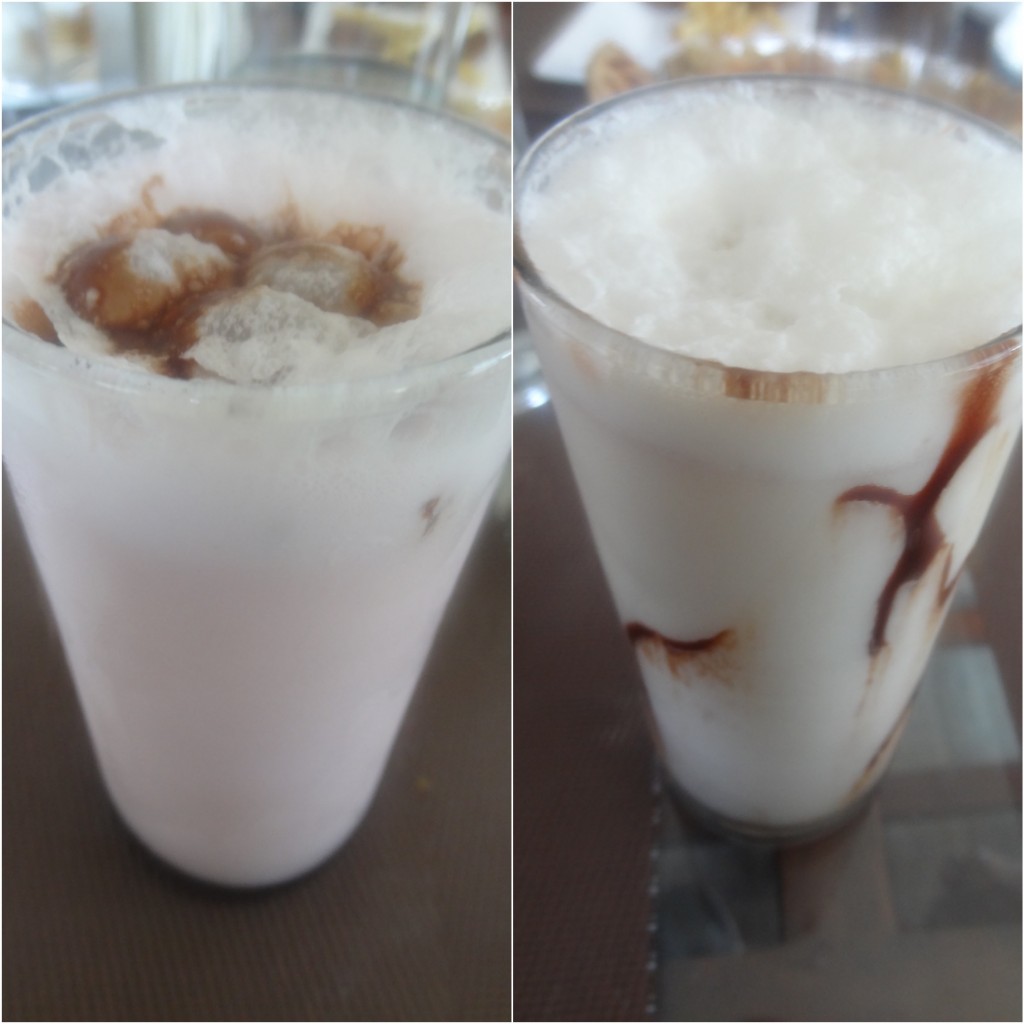 We really enjoyed our breakfast and requested to meet the chef. A team of 3 chefs – Govind Singh, Prem Ram and Virender Singh who specialise in North Indian, South Indian and Chinese came in along with a delicacy each cooked by them. That was quite a sweet gesture!  The delicacies looked really tempting but we had a really heavy breakfast so we apologetically asked them to send the dishes back so that he could have those later in the day when we had the right appetite.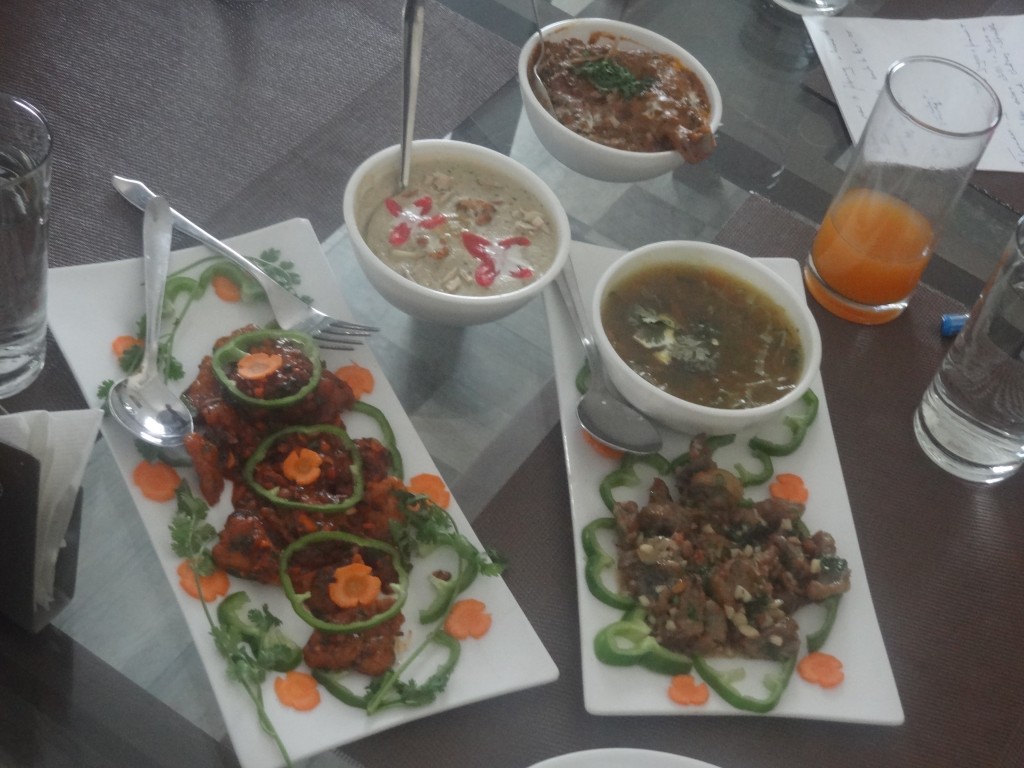 Team ChicLifeByte sat across the table along with Amrita and the chefs for a chit chat. Govind Singh, an Indian chef relishes Masala Dosa and started his cooking career as a helper at Kashipur where he also got a 6 months training in cooking. Now he has a 7 yrs experience and loves the environment and the hilly area around him. Prem Ratan, the senior most chef amongst the three boasts of around 30 yrs of work experience and loves to cook dal chawal for his family. He wanted to be a chef right from childhood but plans to start his own business at some point of time. He has worked across restaurants like Haldirams, Om Sweets and is all praises of the management.  While Virender Singh the most enthusiastic of the three takes pride in his self made recipe Dragon Soup which he cooked for us as well and we swear, it was one of the most amazing soups we have ever had. Virender wanted to join the army to serve the nation but could not complete his education due to financial crunches.  He started his career washing dishes and tried his hand at cooking and now has a work experience of over a decade. What we liked was the coordination amongst the three and each one was ready to support the other at the time of need.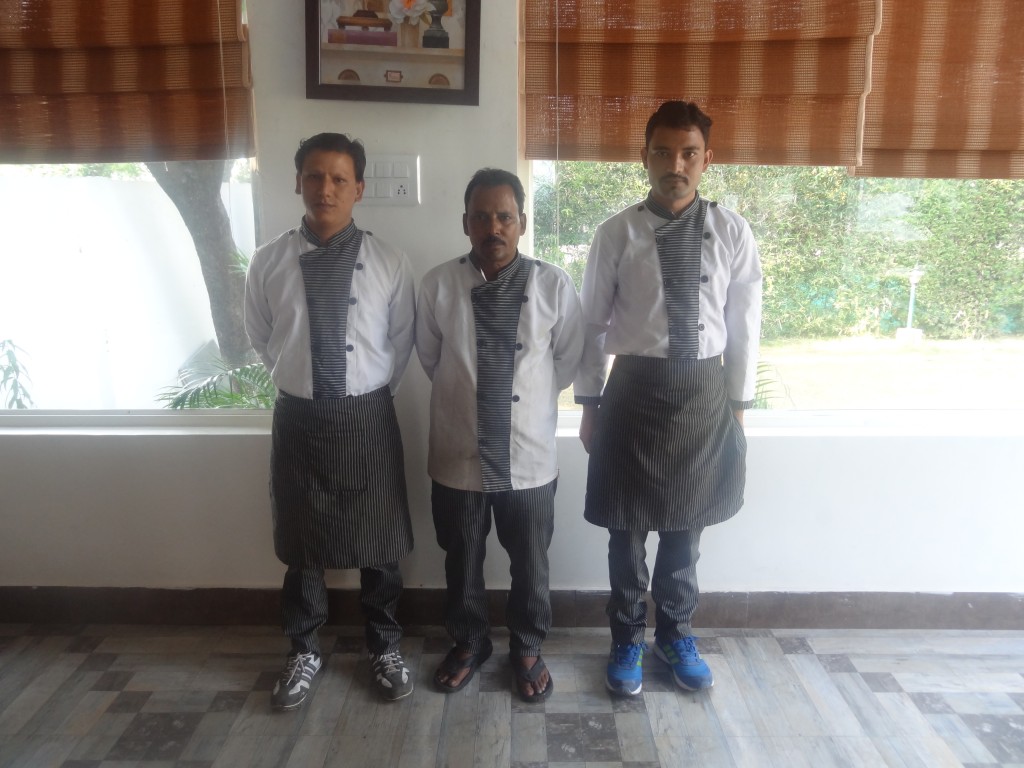 Next was time to meet Ahmed Faraz, the operations manager of Orawar Hotels who worked with Amrita at BRYS group and was called by her to discuss a prospective employment opportunity. He fell in love with the greenery and the peaceful environment as he entered the resort and immediately decided to take up the employment opportunity. He loves interacting with guests at the resort and it gives him great pleasure to see that they go back content and satisfied. His smiling attitude reflects his passion for the hospitality sector.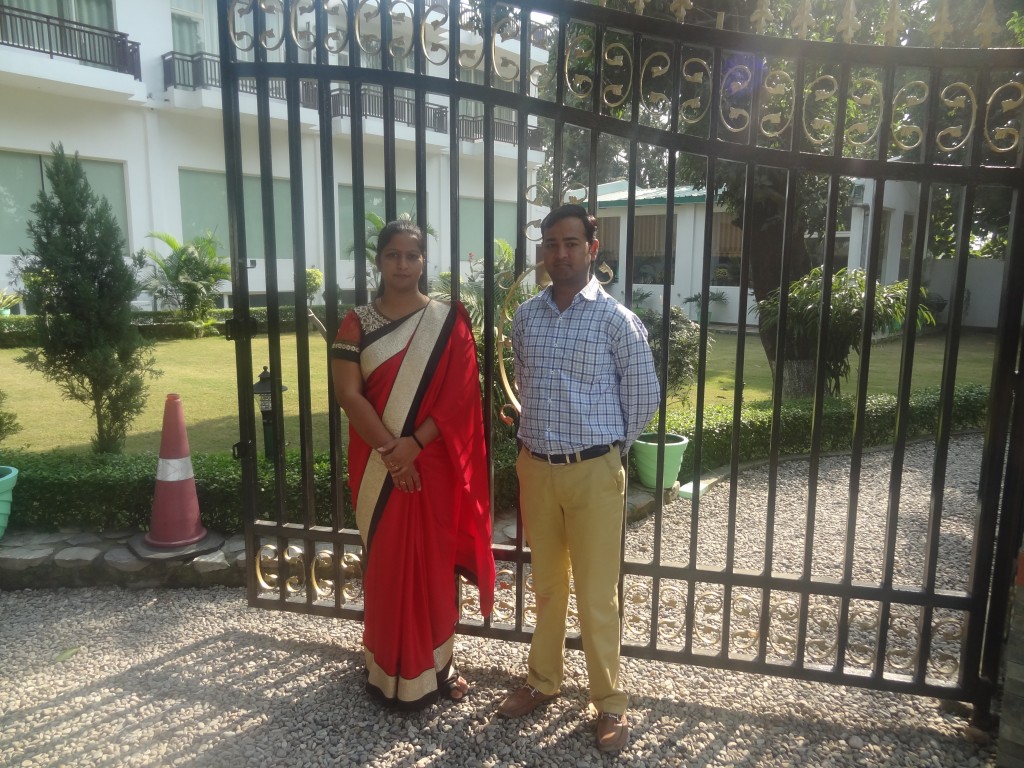 I glanced at my watch and realized it was already 2:30 PM and our jeep was waiting to take us to the jungle. All of us excitedly rushed towards the jeep and made ourselves comfortable and started our journey towards Bijrani Gate. We were fortunate to spot different types of Deers- Barking, Spotted, Striped and Sambal but were unfortunate to not see the Tiger, the king of the jungle. Anyhow, it was already dawn and we headed to Girija Temple to seek blessings of Mata Girija while we were on our way back. The temple had 72 grand stairs and was totally worth the climb. It was 7:30 PM by the time we hit the resort back so we relaxed for a while recovering from the grumpy yet interesting jeep ride and headed to the restaurant for the last meal of the day. I wanted to have Chinese but mom wanted to have Indian so we ordered for both cuisines. After all, more the merrier for a great food review. We also requested the chef to reheat the stuff they had prepared during the day.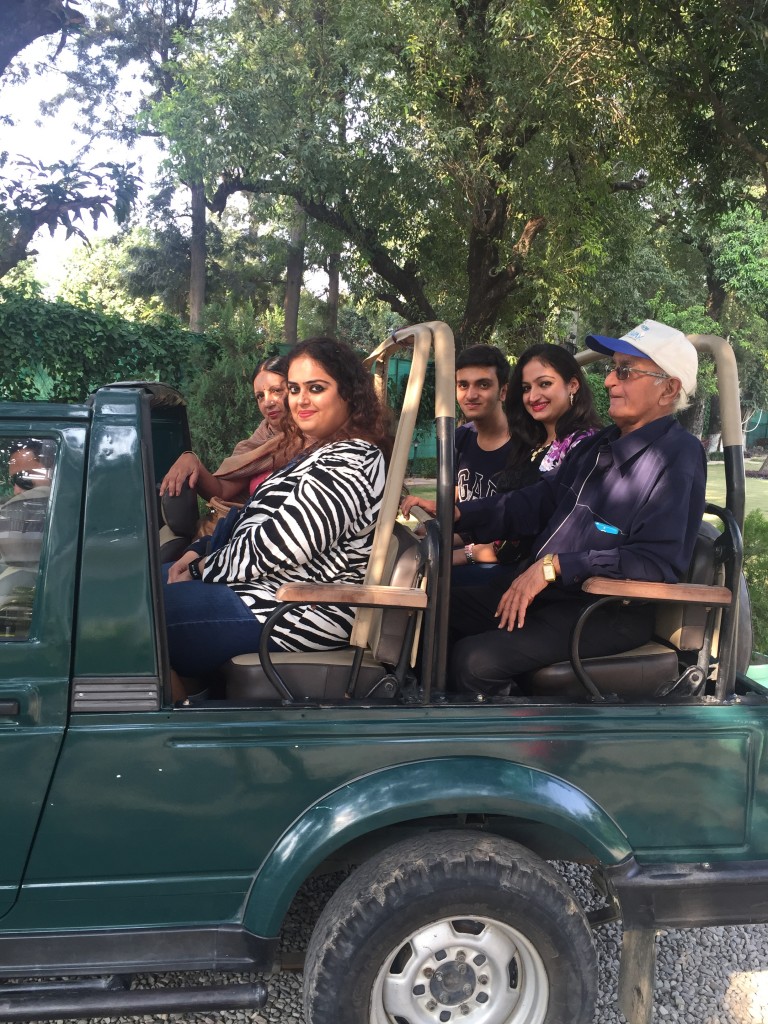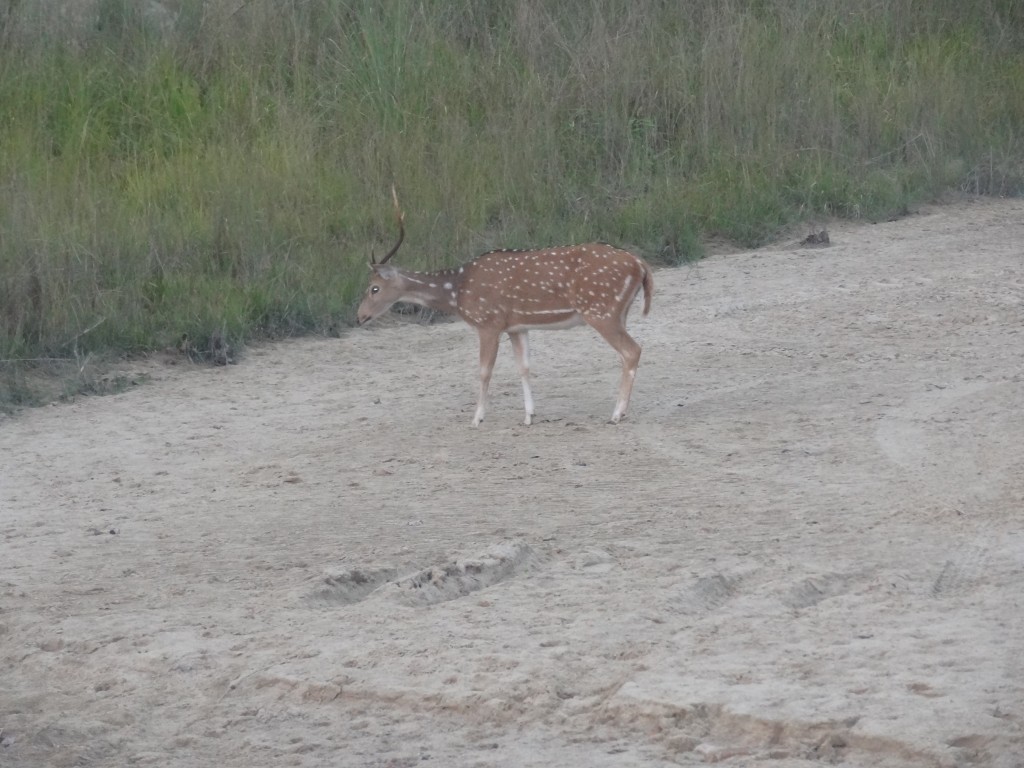 Our dinner started with Haryali Paneer Tikka. I was quite impressed with the small cubes. One thing I would like to confess is that the paneer I had there was one of the freshest and the softest version. The second dish was Tandoori Baby Corn which came with a dressing of tomato cut in a shape of a flower. Soft and well cooked. The Murg Tikka was one item which I really relished. Moist and could easily break with a fork. Marinated with right spices and cooked to perfection, a really recommended item.
Next was Fried Rice. Yum! Hot and nice! With cauliflower, beans, carrots, ginger in right consistency which gave a great flavor. Next was Lemon Chicken. A dish I had not tried before but had been on my wishlist for long. Luckily, I had told the chef to serve me the best chinese chicken gravy dish on the menu and what finally arrived was Lemon chicken. Chicken was nice and soft and served with tangy gravy. The Veg Noodles were thicker than what one would eat in Delhi but absolutely delightful. With the right veggies- capsicum, onion, carrot, coriander, cauliflower, it gave an awesome taste. The Veg Manchurian was well cooked and flavourful. Though tasted similar to the veg bullet we had earlier, it looked great and was awesome to eat.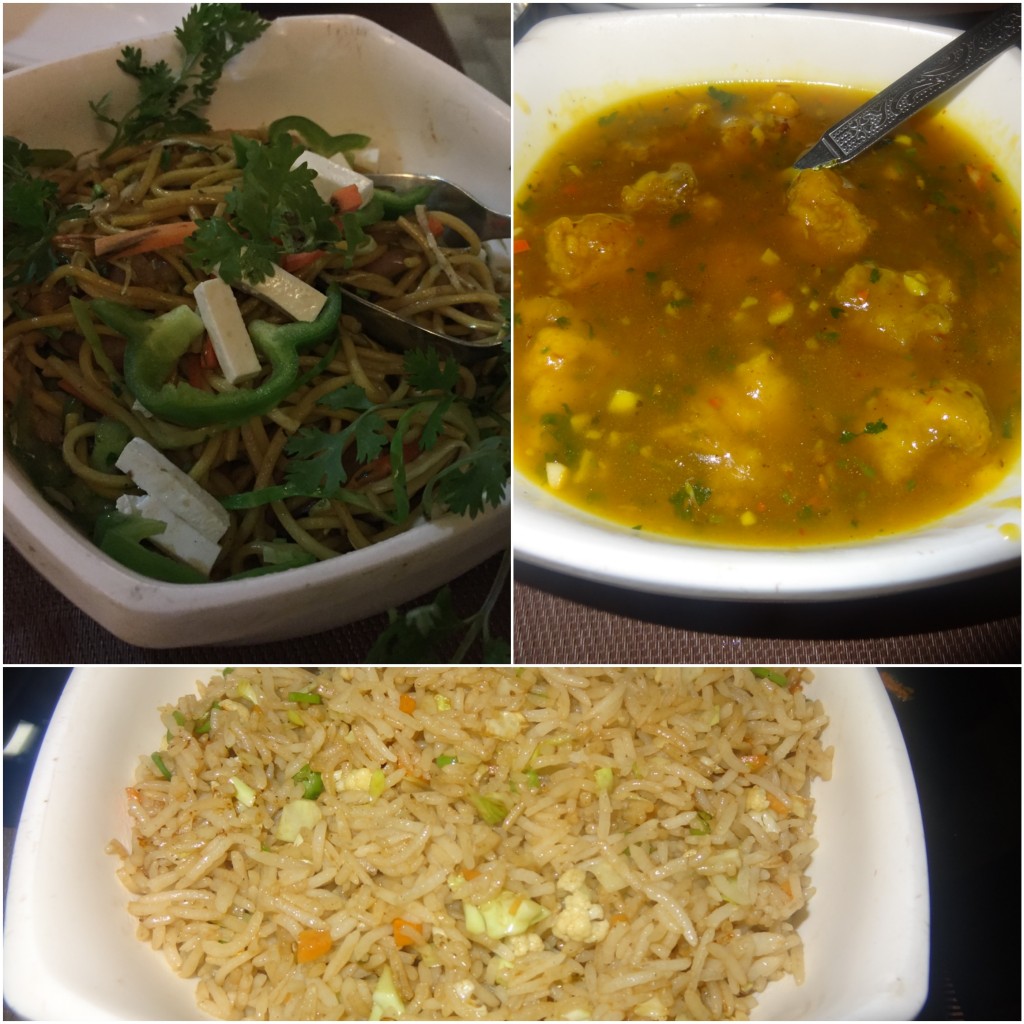 We also had chef's special Chicken Romanio which was made by the chef for our meeting during the day. With a sweet & sour flavor and a nice taste, it was topped with carrot, capsicum and cabbage (sliced). The Dal Makhani was made without makhan on special request which tasted great and was light on the stomach. The Paneer Butter Masala tasted absolutely yum with its soft and fresh paneer. The butter chicken was creamy with a nice consistency but a little sweet.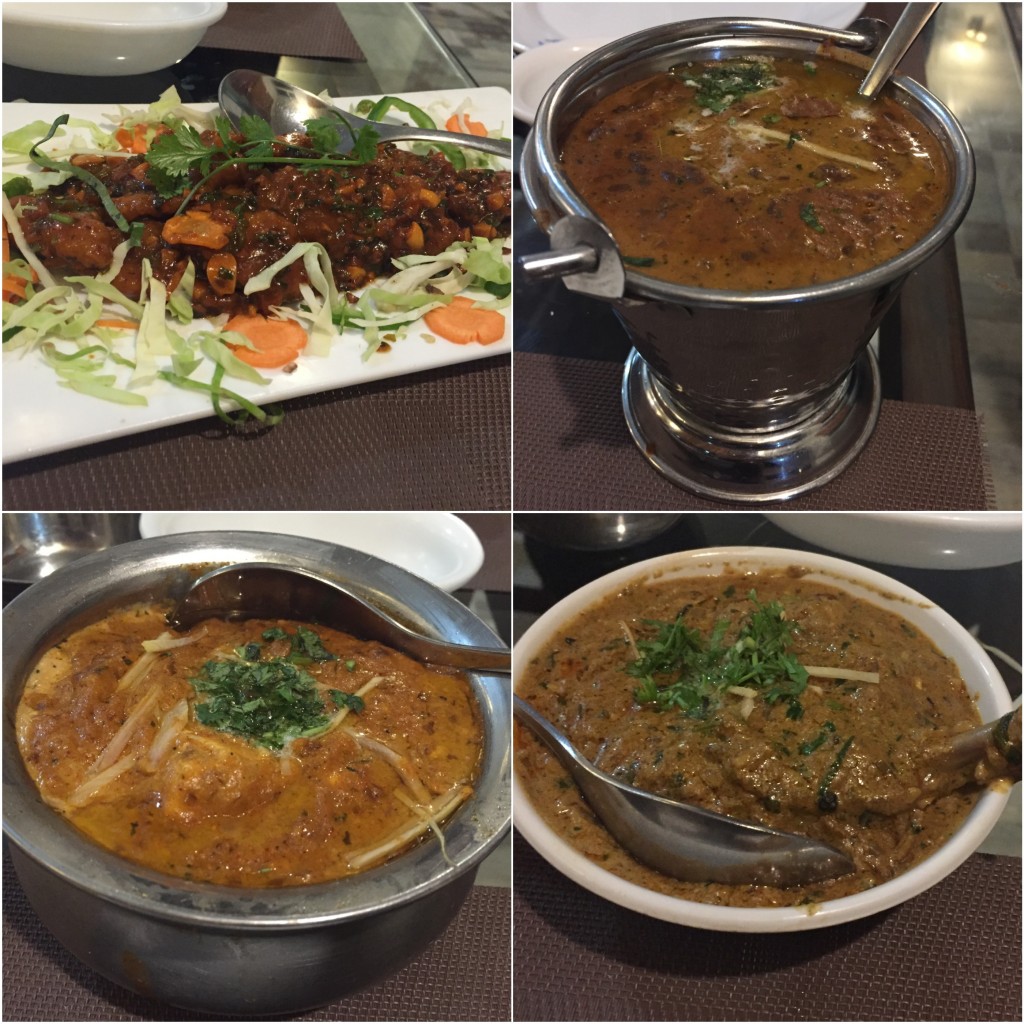 Chicken Adraki made with love by the chef for our day meeting was well cooked with a lot of flavor. The Naryasi Kofta which was made by the chef for the day meeting was sweet and tasted great with special kaju stuffing. The Dragon Soup which is also a favourite of Chef Virender Singh, the Chinese Chef of the restaurant had paneer, carrot and coriander. A sweet and sour flavor with a great taste! Definitely, a better version of sweet and sour soup.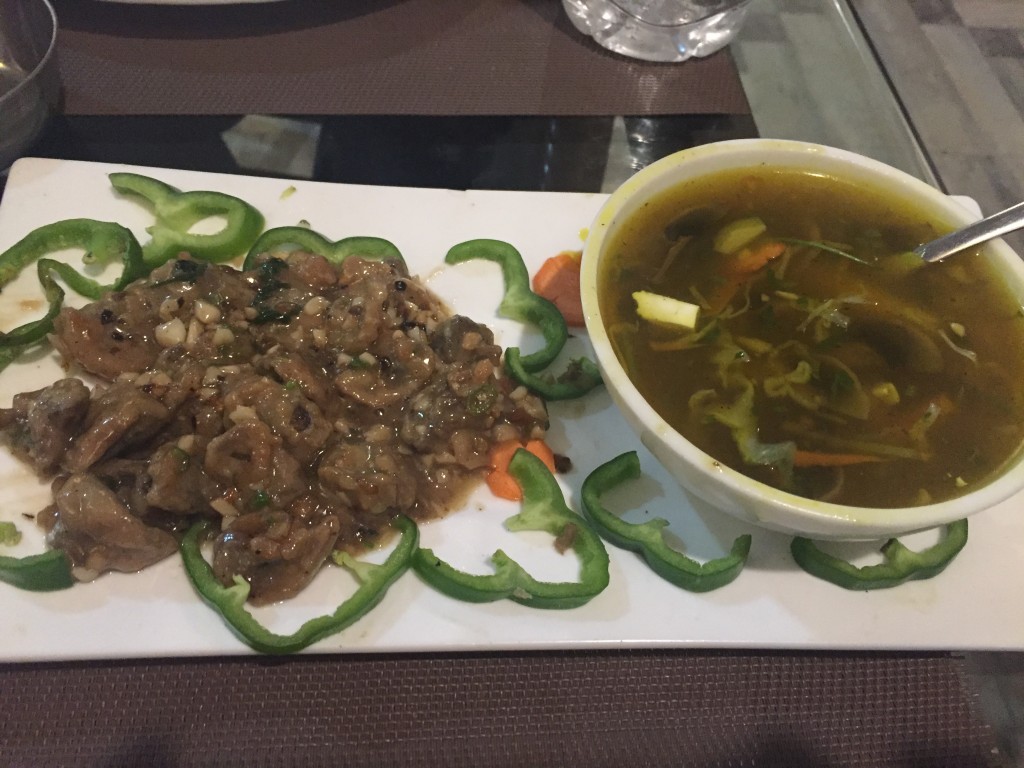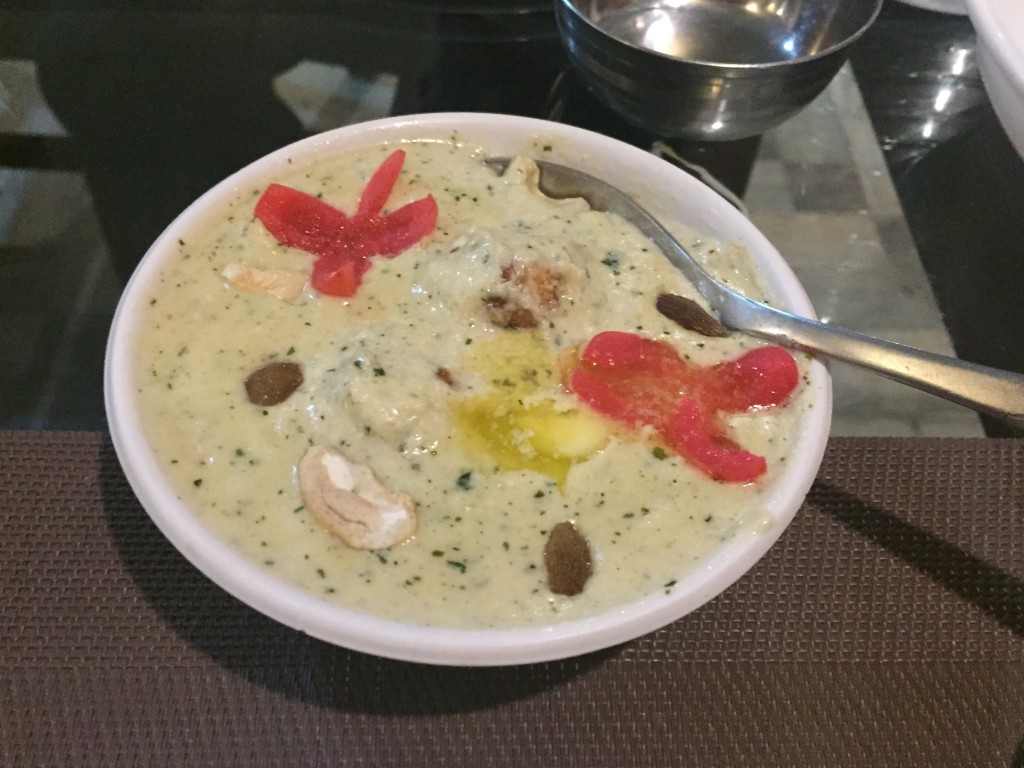 For breads, we ordered a mix containing Tawa roti (my favourite), Naan & Tandoori Roti. Additionally, I wanted to try out Paneer Kulcha as well. Found it to be fresh and delicious.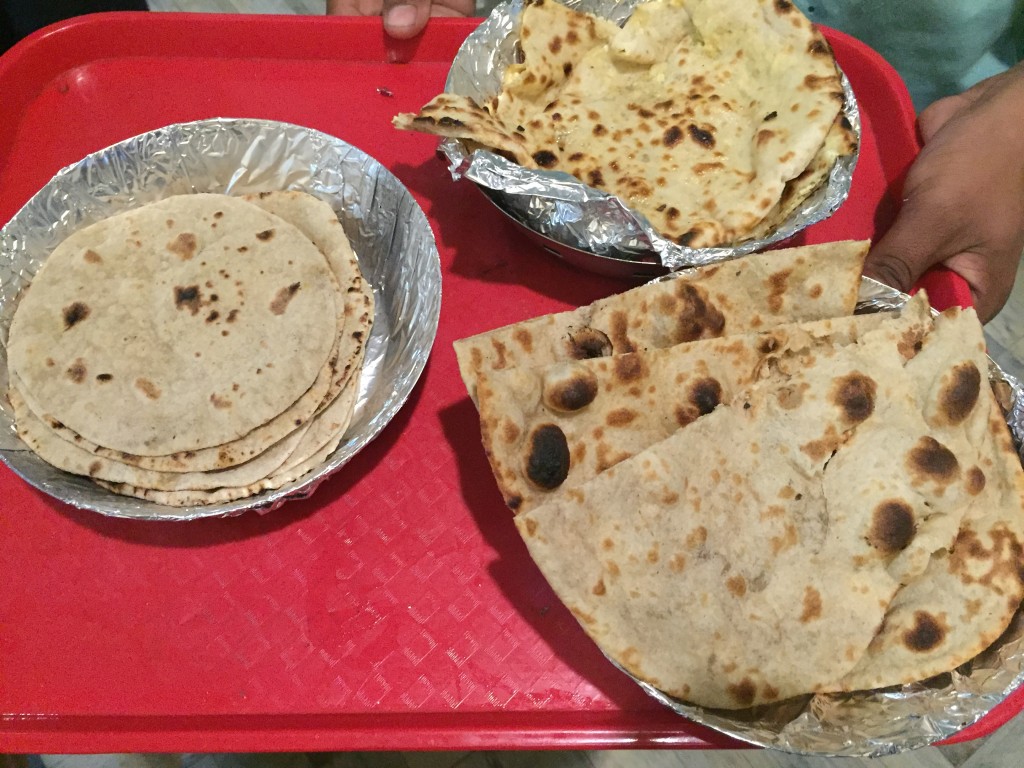 It was already quite late and we headed back to our room as we had to pack our stuff as well. Oh No! our great vacation was about to end.
We woke up at 7:00 AM next morning to catch a 9:50 AM train and said Good Bye to Amrita and the team. After all she had been a great host and these unforgettable memories have a special place in my heart.  I am back in Delhi now all fresh, relaxed and rejuvenated with the hospitality that I thoroughly enjoyed. Each requirement was taken care by Amrita herself who ensures people stay happy and go with a smile of their face.
Corbett Blue Sky Resort is on Rampur Kashipur Road (6 kms from Rampur on Kashipur Road). They have a special offer for ChicLifeByte subscribers. Next time when you wanna stay there, all you need to do is mention ChicLifeByte and you get a special 25% discount on stay and 20% on food. Isn't that amazing???