We have always admired Chef Sabyasachi Gorai (Popularly known as Chef Saby) who hails from Asanol and resides in New Delhi. A name behind the menu of a lot of amazing places – Olive, Lap, Love Hotel and recipient of a lot of awards. So when Team ChicLifeByte got to know about 'Lavaash by Saby', we had to review it. Our research said, it is Armenian cuisine and we were curious to know more about it. We contacted Chef Saby who was sweet enough to invite us over to grab the taste of the cuisine. As we made our entry to the grand property, we were mesmerized by the interiors of the place. Every element had different colours of Peacock. Curious to know why? Because Peacock is the national bird of Armenia. Different elements at the restaurant were carefully put up to give the customers a nice vibe – elegant golden era lampshades, windchime with colourful birds, Peacock motifs on laser cut outs at the entrance, Bright tiles, colourful walls along with a beautiful terrace with a view of Qutub Minar. One thing we particularly liked was the upholstery of the chairs which had colourful patterns and prints which made the restaurant more lively. The mustard yellow wall added a subtle touch while the blue one gave a cool look. A big thumbs up to Svabhu and Viplab for doing such a fabulous job. Though Chef Saby and Chef Megha had put together a mood board for inspiration. Team Chiclifebye spent about half a day at the place as we did some outfit posts there – Trendy Divva which can be viewed here, FREECULTR and Triveni Sarees which will be posted soon. The beautiful interiors and exteriors along with the helpful staff made our shoot quite smooth.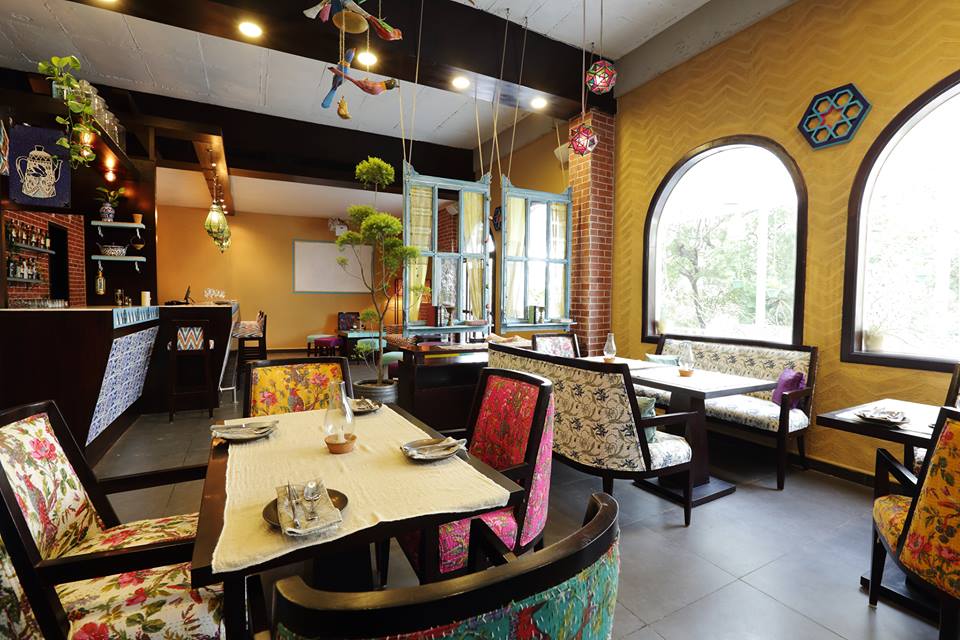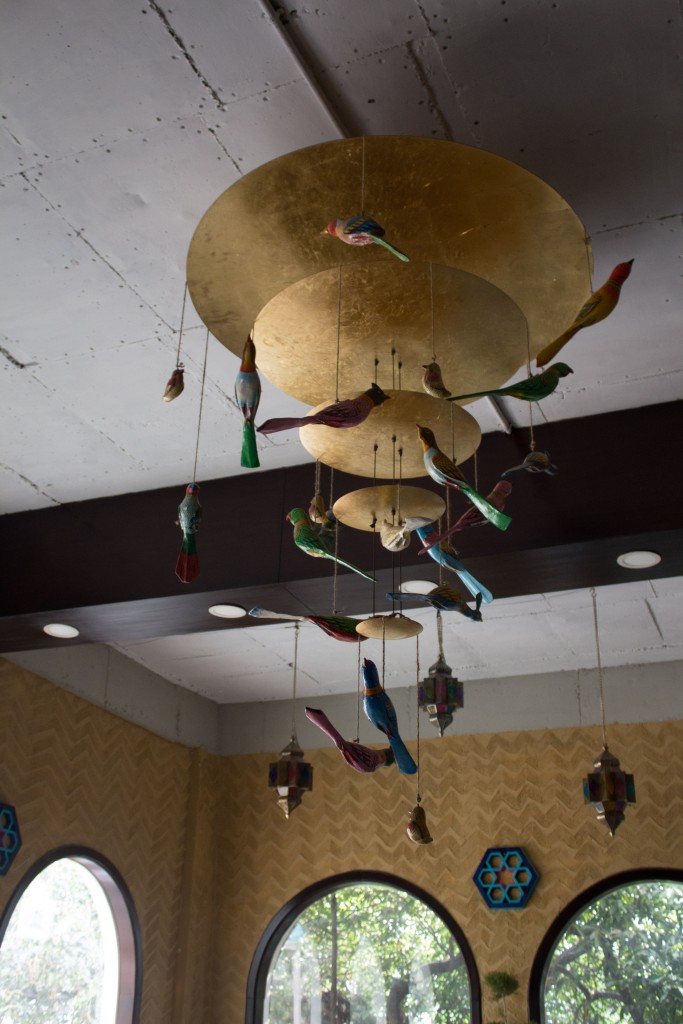 Now it was time for the glimpse and taste of the Armenian cuisine. We started with a mocktail called Virgin Pomegranate Mojito which was fresh and refreshing with pieces of pomegranate and watermelon. Most of the dishes here had Pomegranate and I am sure you have guessed the reason as well. Yes, you guessed it right!! Pomegranate is the national fruit of Armenia.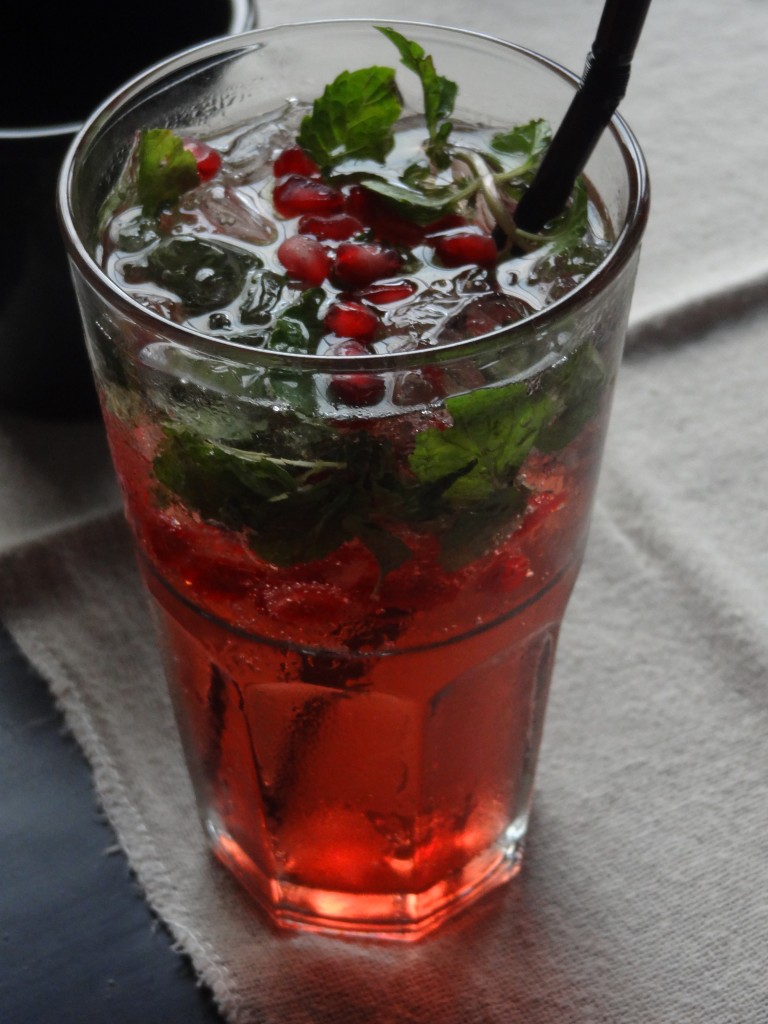 The first dish to arrive on the table was Lamb Mince Lavaash Pizza which was made on a super thin crust. For the first time ever in my life, I saw sliced onion on a Pizza which surely made it worth a try. Finely chopped pieces of mutton spread on the pizza tasted great with the cheese and onion.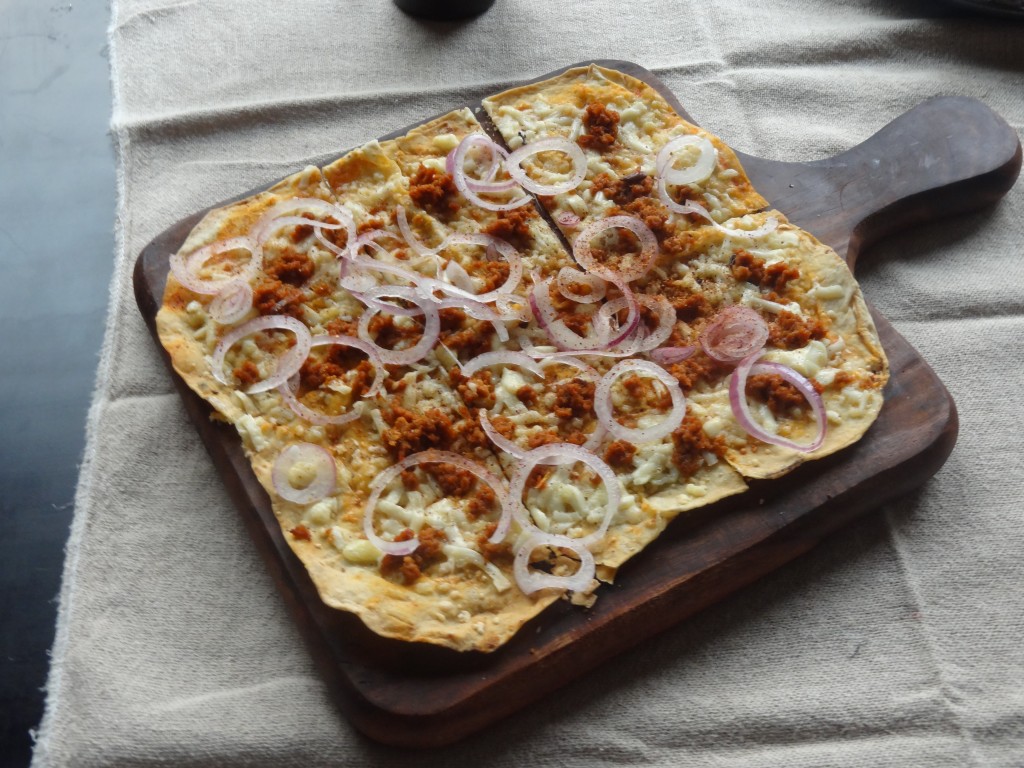 Next on my list was Jurassic Cheese Pizza which had a lavish spread of cheese on it. I found it a little salty but I would recommend this for all the cheese lovers.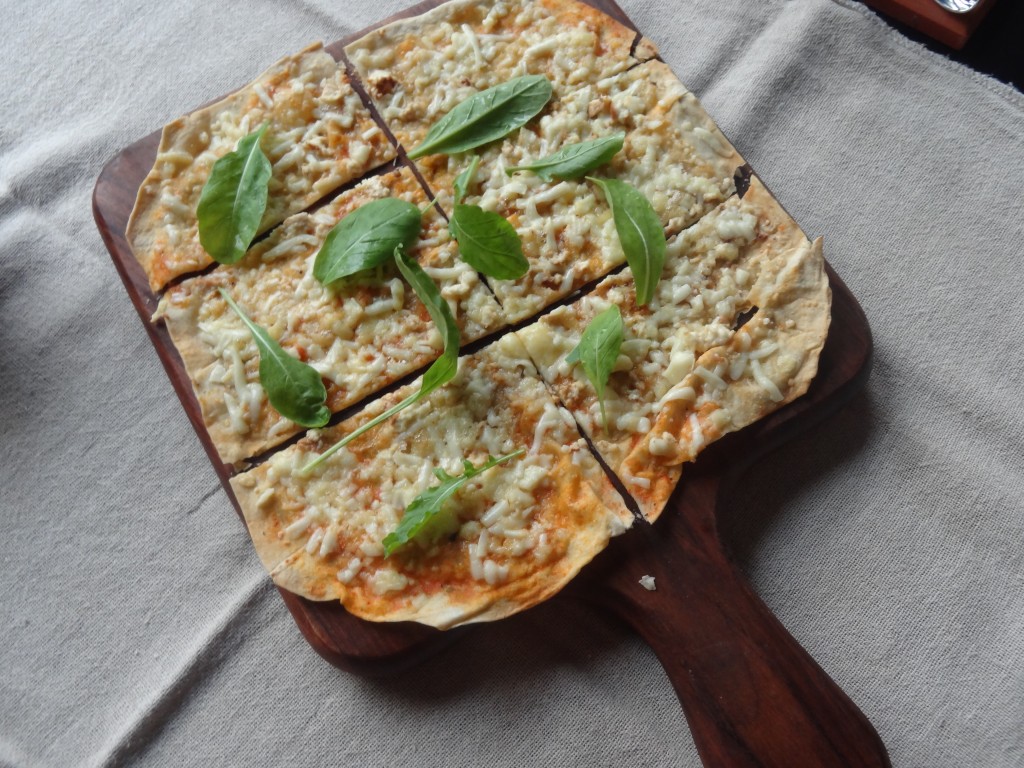 Next was Yoghurt and Mint Roasted Chicken Thighs. The chicken was soft and fresh and tasted great with roomali roti. The dish was well marinated and cooked to perfection.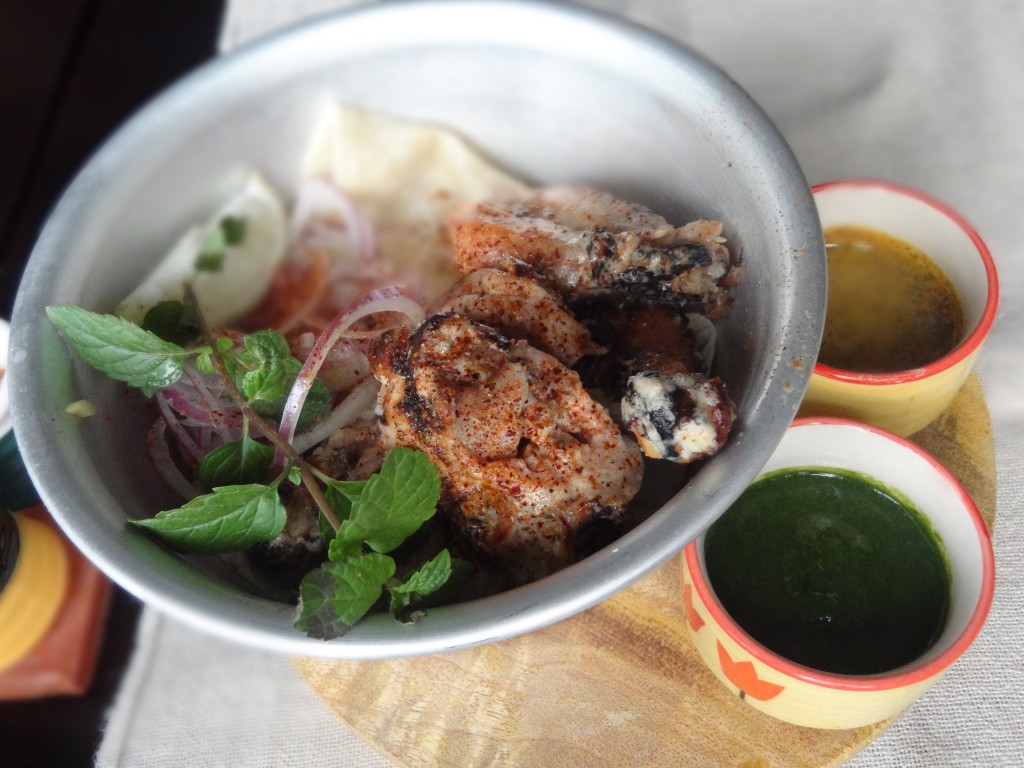 One dish I would really like to recommend is Crispy Lentil Sticks. I could have never imagined there could be sticks made of lentils. Dusted with home made lavaash spice and tamarind glaze, they were nice soft and tender.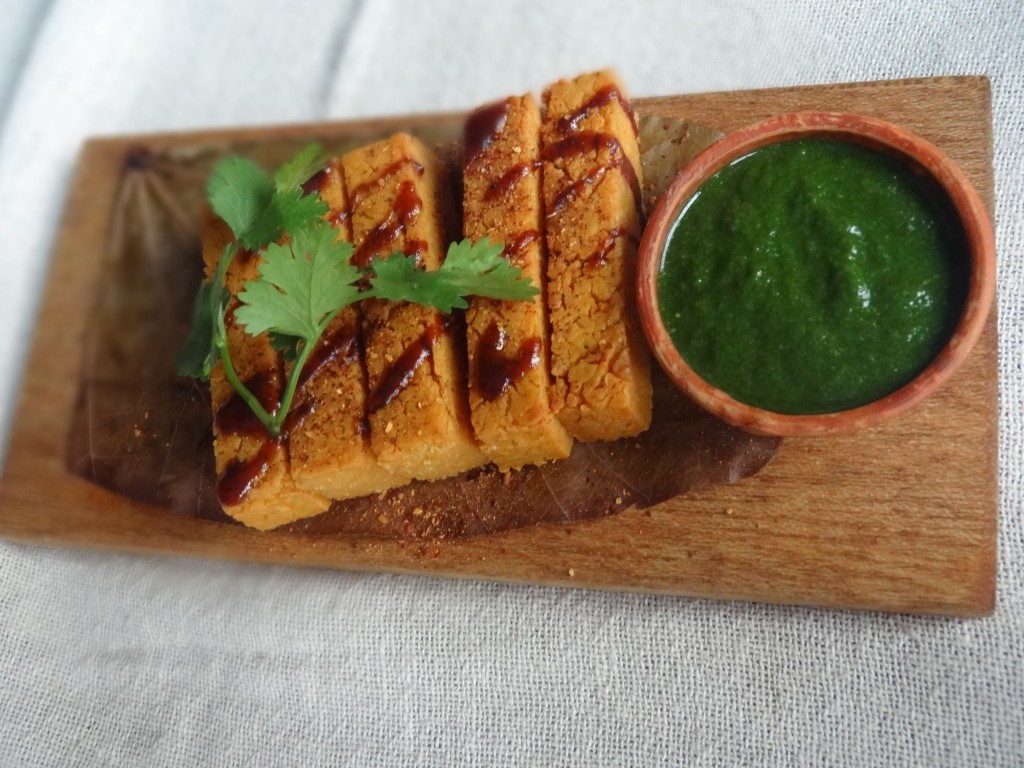 Next was Lamb Koobideh, a dish of flat kebabs of spiced lamb mince cooked on a charcoal grill. One of the juiciest mutton, I have ever had – Excellent taste, soft, juicy, nicely minced, rightly spiced and presented well.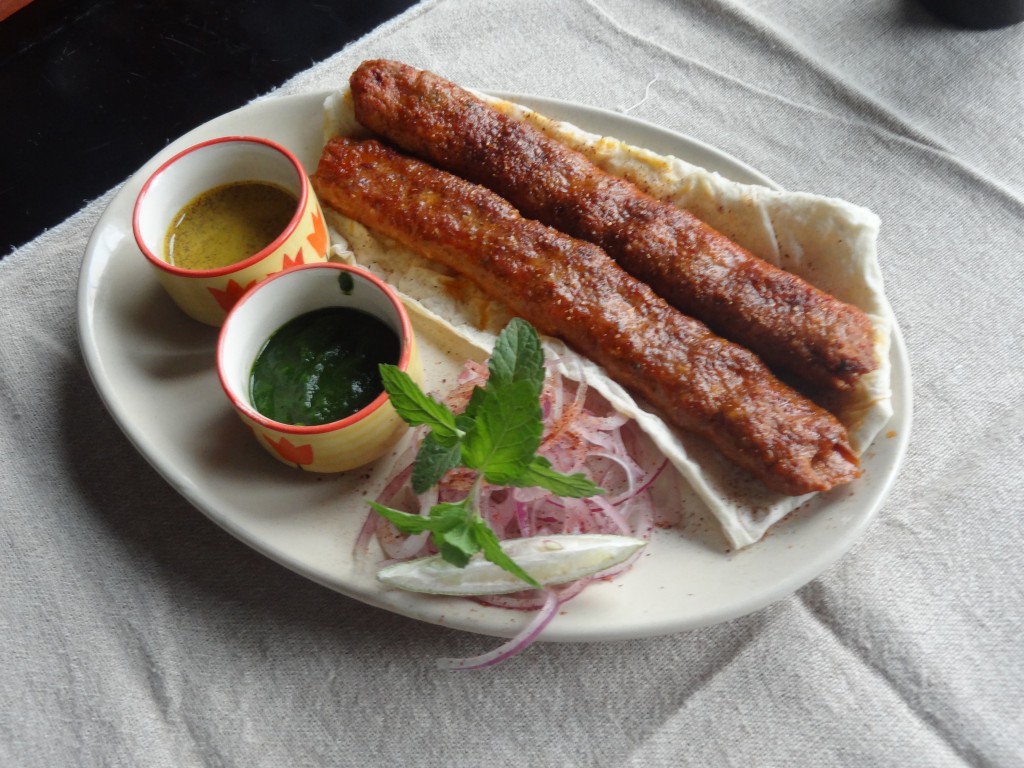 Next was Mochar Puff from 'My Childhood Section'. Yes, there is a section like this on the menu! Inspired by Nahoums Veg Puff, this dish had a banana blossom filling and spicy tomato chutney. The filling was great and the puff was crispy from outside and soft from inside. Though, it was quite different and unique but it did look like a variation of an Indian samosa which is not just healthier but tastier as well. Wow! I can't believe I have a substitute for samosa.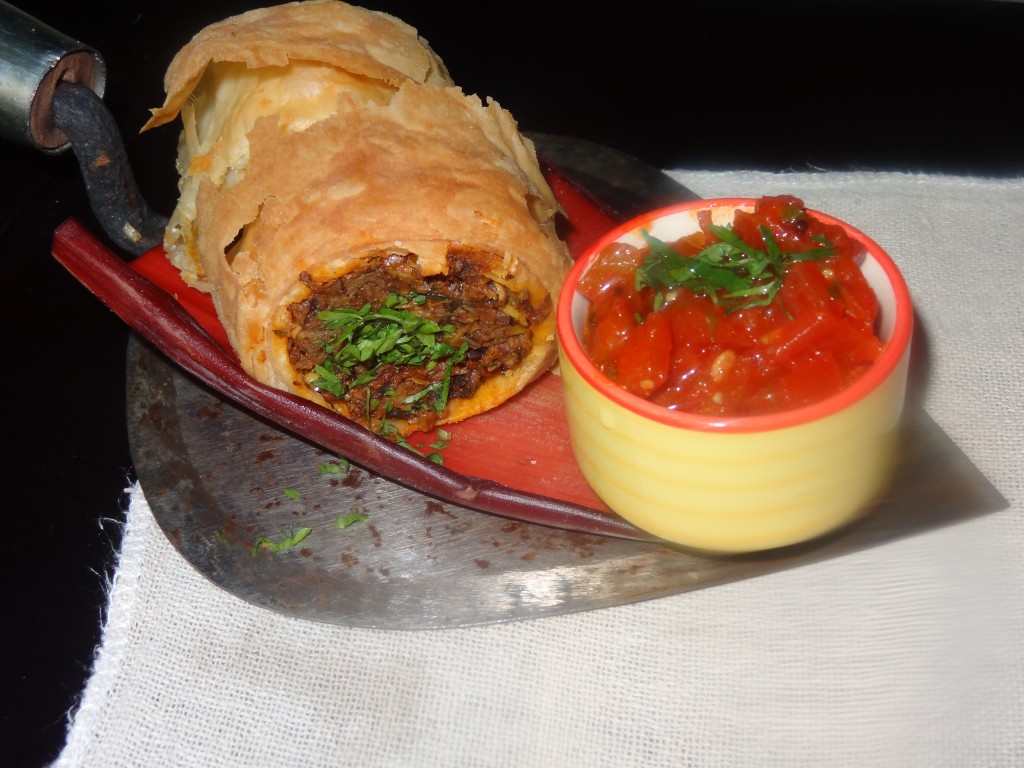 Another beverage that I tried at Lavaash by Saby was Apple Mojito which had chunks of apple along with mint leaves.  The drink was an absolute delight.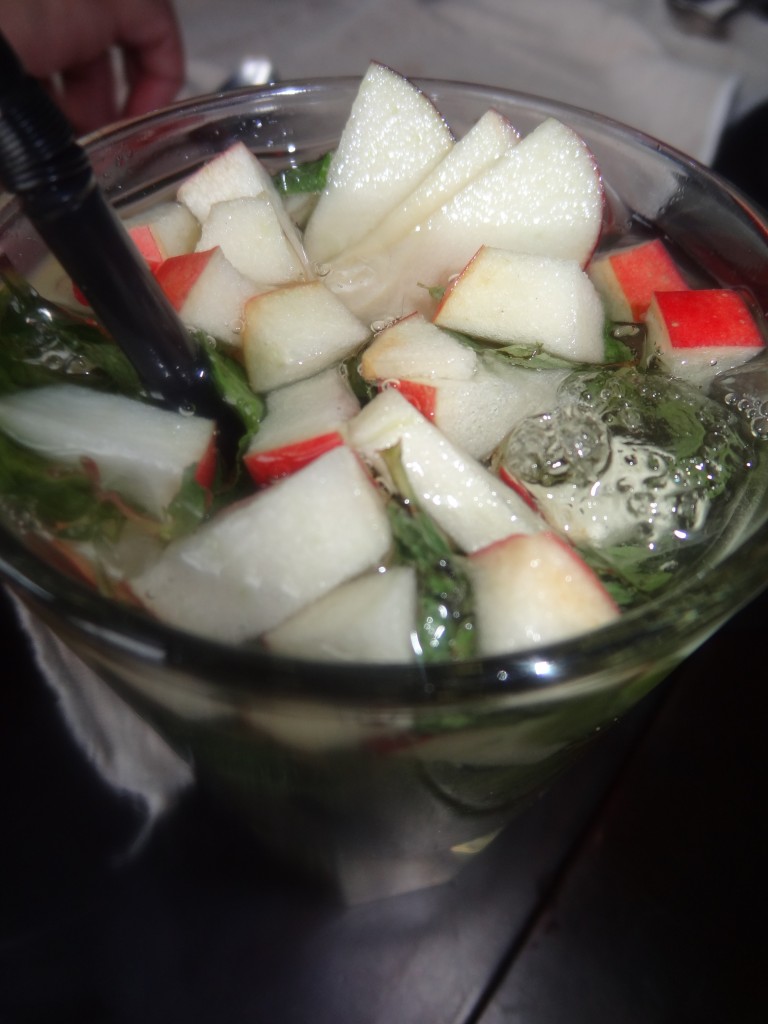 Next was Peasants Wrap which was topped with Armenia's national fruit- Pomegranate which gelled well with the stuffing wrapped inside Lavaash bread. It tasted nice and fresh with exotic filling of cold vegetable salad – braised onions, pepper, lettuce, hummus spread on lavaash bread with salted cheese, paprika oil and salted bandel.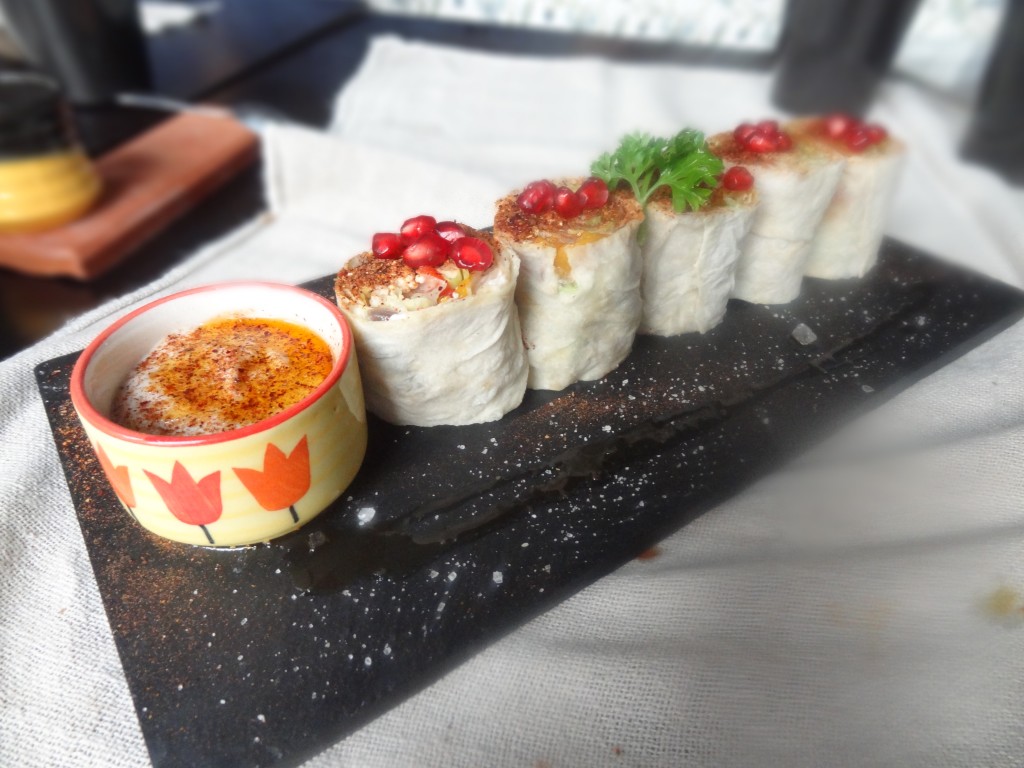 Now it was time for some Lavaash Fish which was full of Kolkata Bekti, coconut chillies, coriander wrapped and baked in Lavaash. The fish was juicy, fresh, fleshy, warm & nice. The potlis looked amazing and unique with lots of pomegranate, coconut and coriander in it. Inside it was soft with an A Grade fish.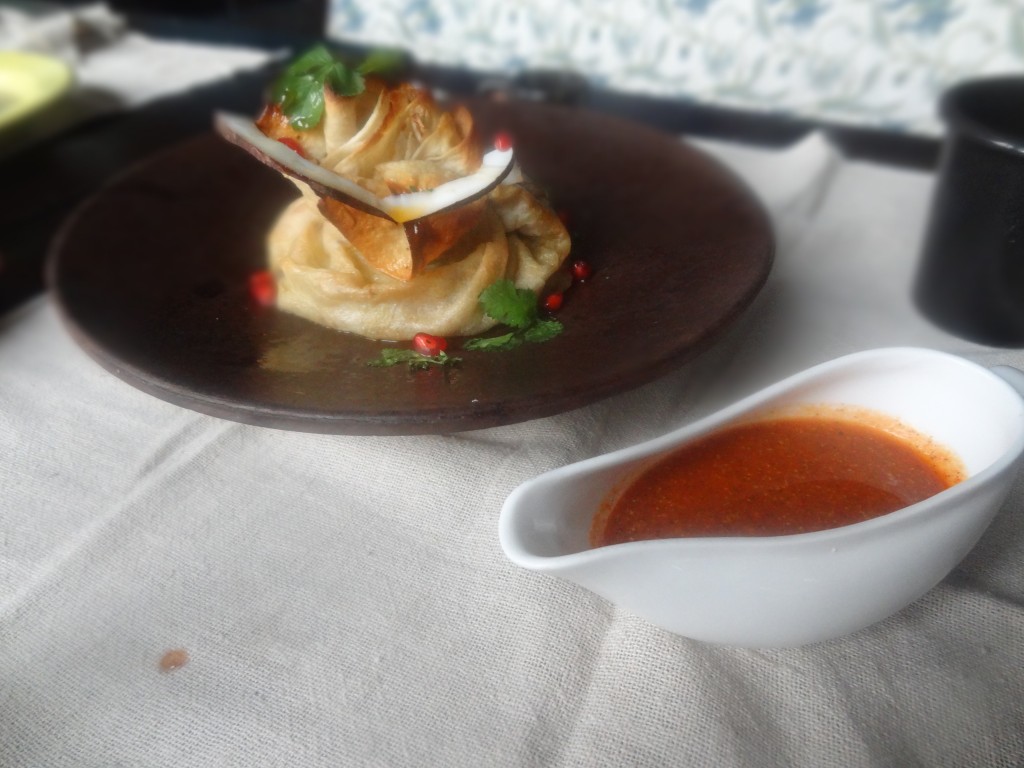 Next was Matnakash Claypot Bread which was soft, buttery, though something similar to garlic bread with pumpkin seeds sprinkled on the top.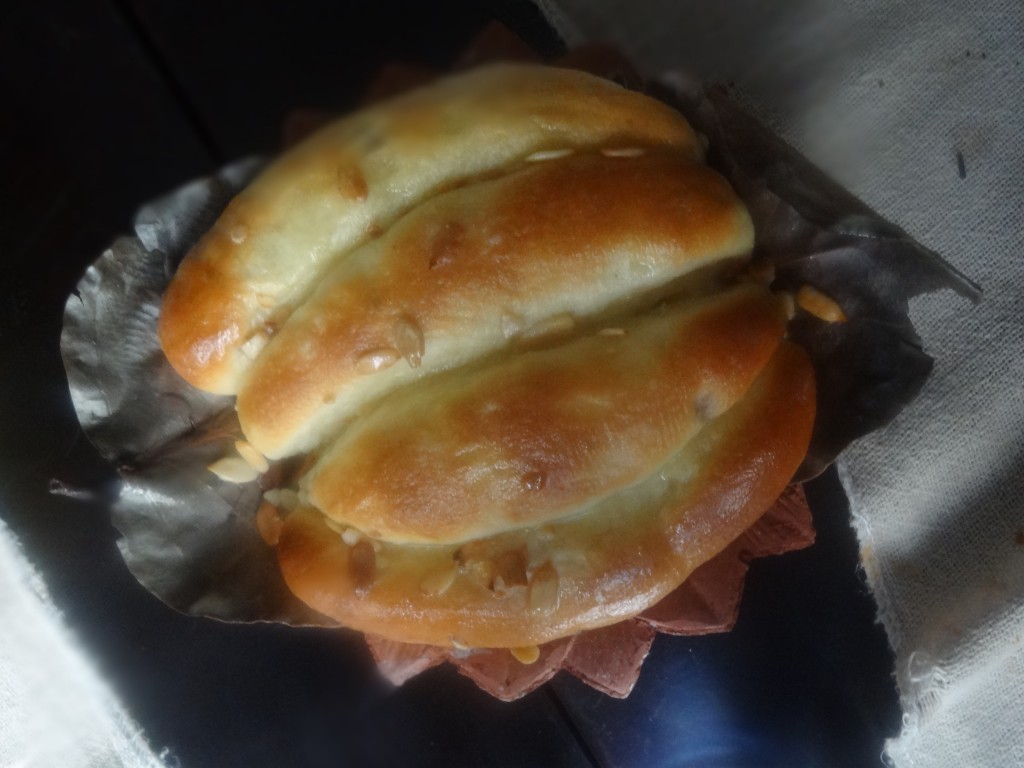 Chicken Kalagyosh was a form of American chickpea and chicken stew, paprika, parsley and olive oil. A combination I had never tried before and tasted awesome.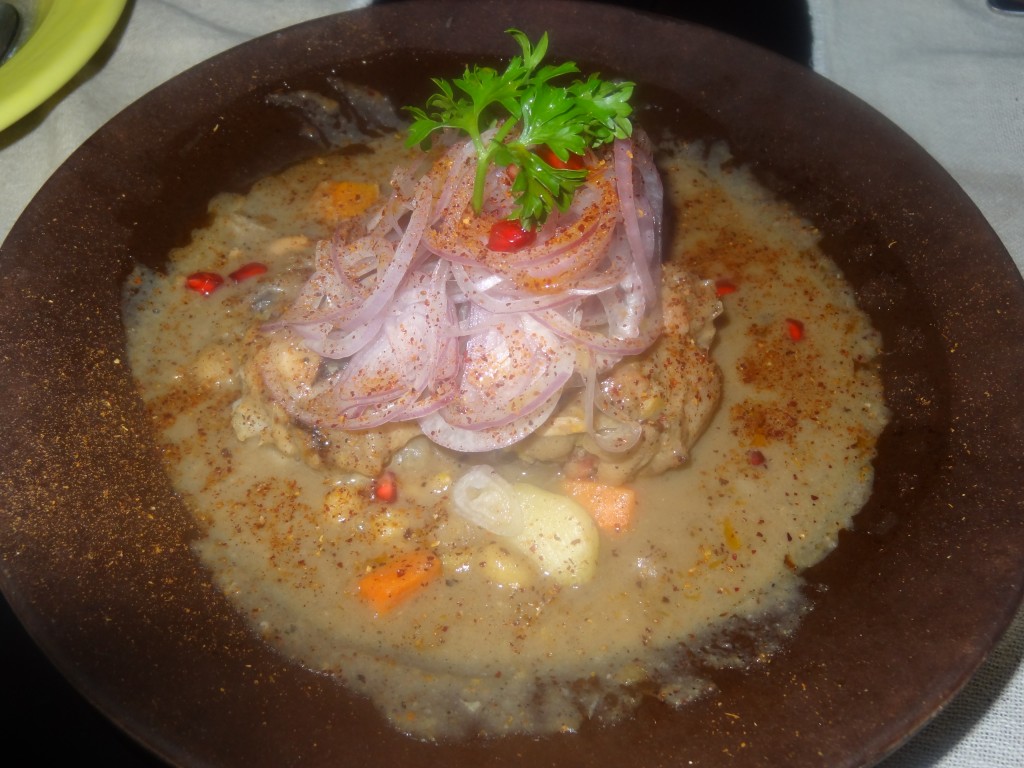 Buttered Govindbhog Rice were white fragrant rice served in a mitti bartan on a leaf. I still can't forget the awesome fragrance of West Bengal's traditional fragrant rice and it tasted as awesome as the fragrance.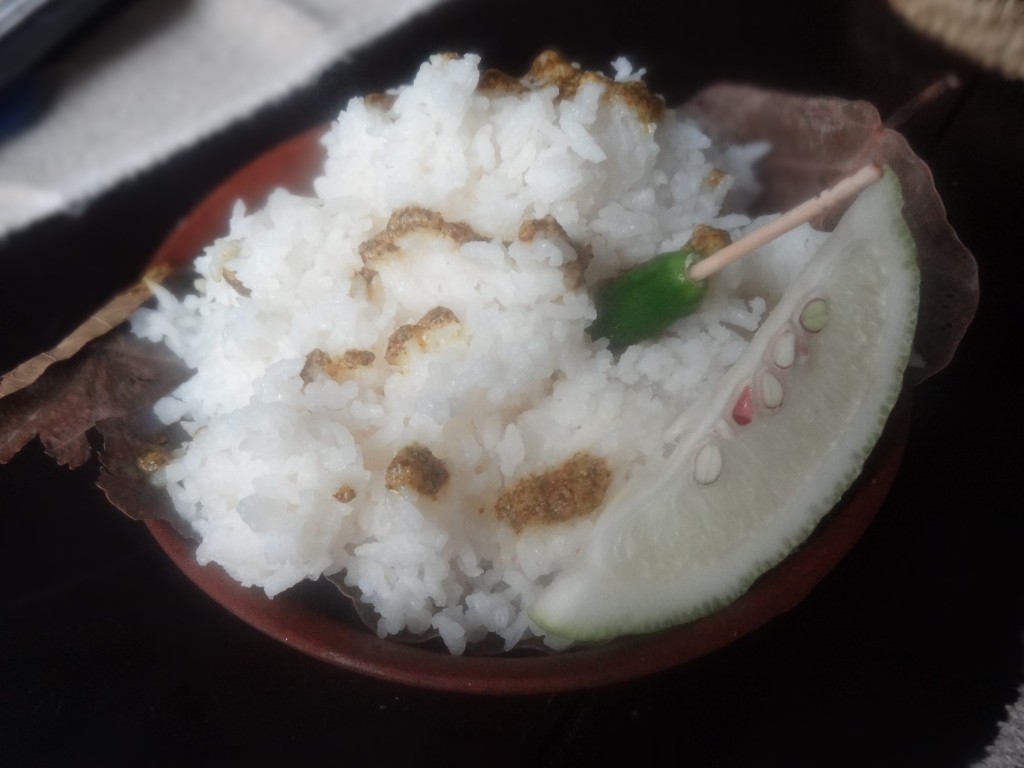 Lastly it was time for my favourite part of the meal-Desserts. We started our sweet journey with Milk Chocolate and Cherry Cheese Cake. The three layered cake had butterscotch caramel at the bottom, cheese cake in the middle and chocolate sauce on the top. Divine and out of the world!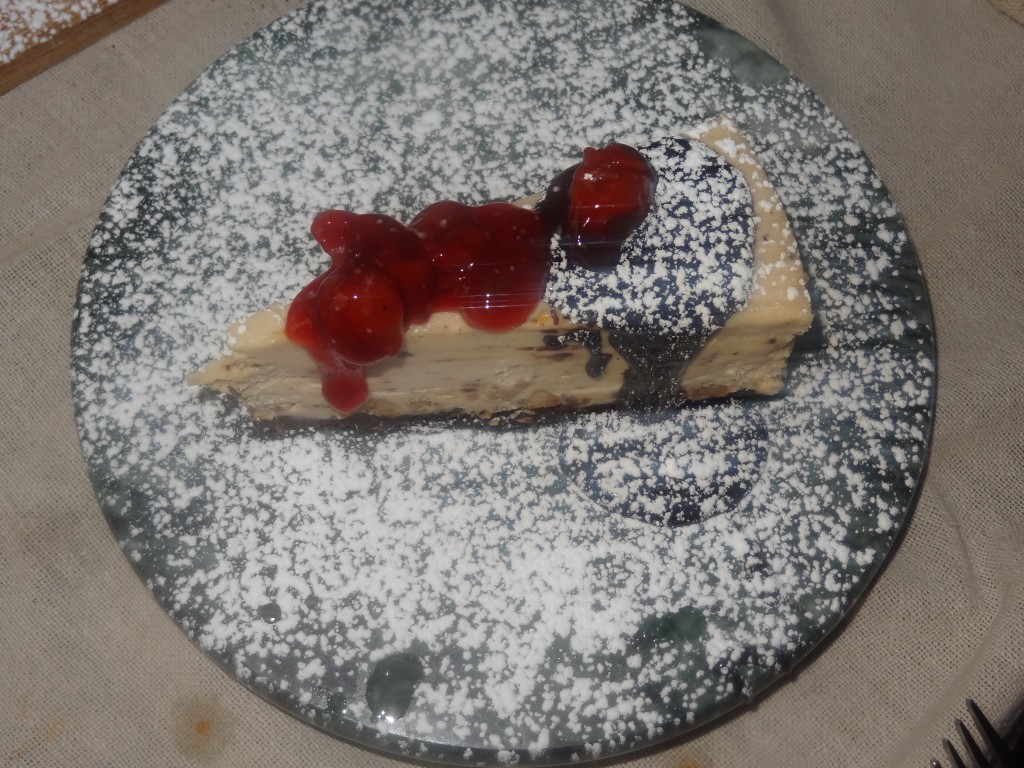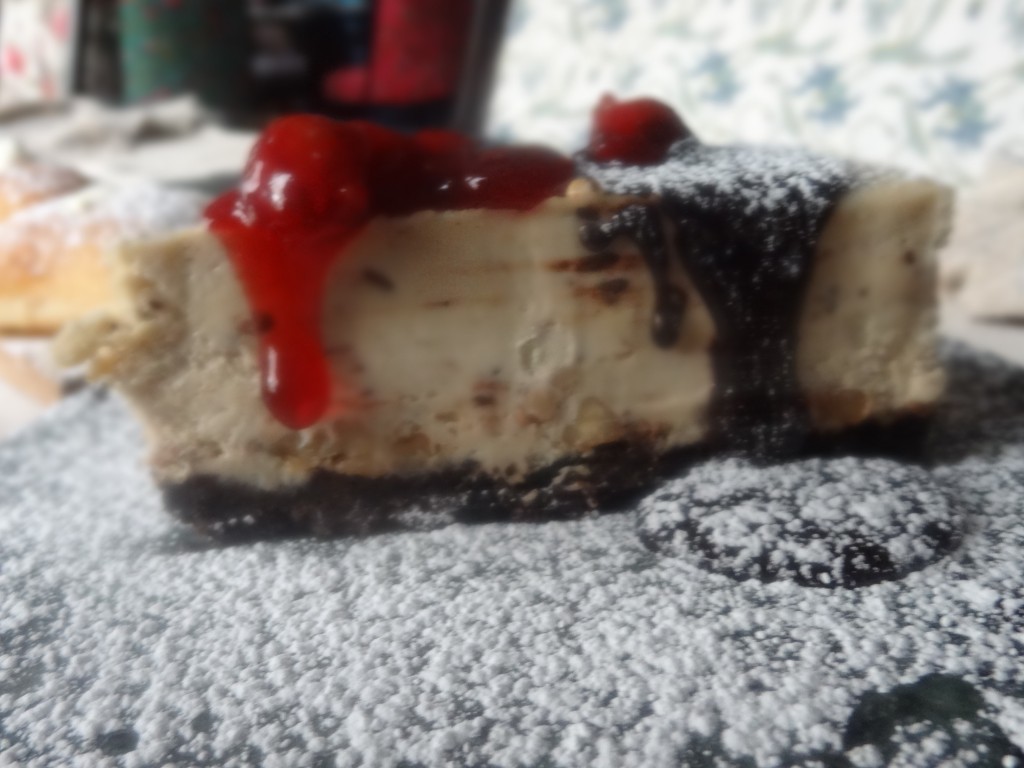 Next was Ponchiki, Armenian version of filled doughnuts (pastry cream filling). What was interesting was that the doughnut was square instead of the usual circle. Yummy & delicious.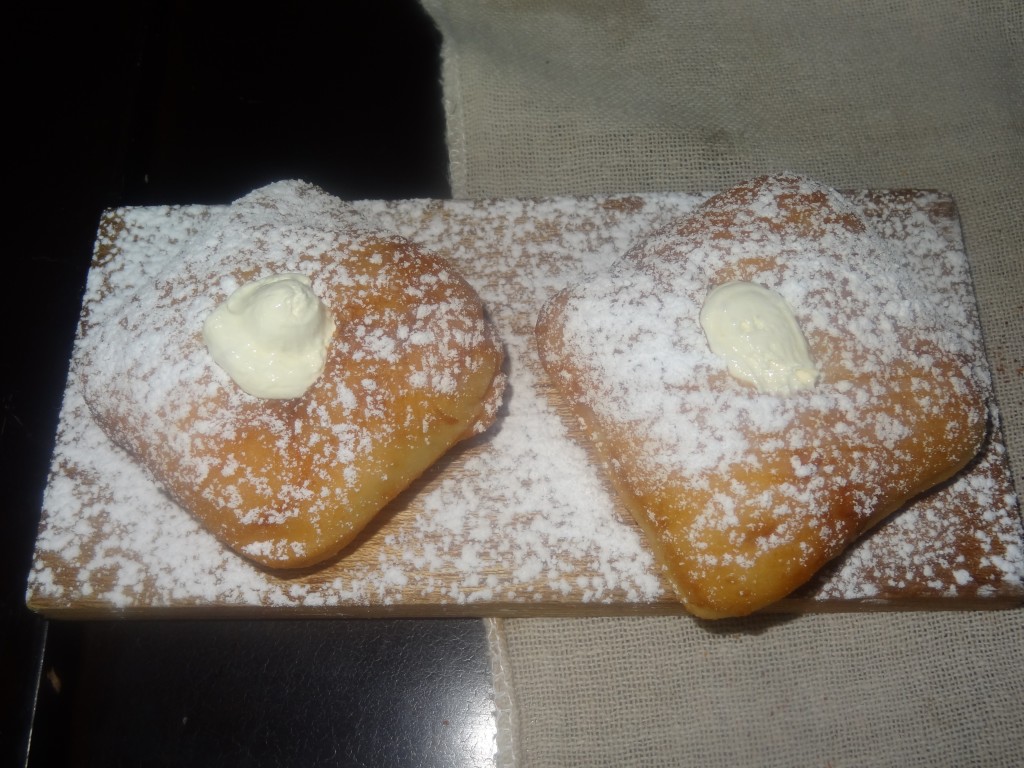 Overall, Team ChicLifeByte was quite impressed with not only the delicious Armenian food but also the ambience and the hospitable and enthusiastic staff. Chef Saby and Chef Megha made sure we were taken care of and were comfortable.