Khan market is in the heart of Delhi, very close to India Gate and is one of the greenest pockets of the city. We just got an opportunity to visit this place few days back and we had heard of many new restaurants opened up recently there and were little confused where to go. When we started searching a place to sit and eat, "The Chatter House" attracted us from the name itself. The way it was written outside, it fascinated us to go and try it once. We entered inside at around 7:30 in the evening and were welcomed by their pleasant staff. The first impression was quite good and we decided to sit there only. Very few people were around and the environment was flooded by pleasant lights and our favourite music. The visuals around were just amazing to believe. Two floors with around 40 seats each seemed to be really a great capacity. The interiors and the way everything was placed made us feel special. Red coloured bricks with different designs and light sources were drafting the wall beautifully. Walls were also having the posters of great music bands like Beatles and scripted by all time favourite songs and their chords. The Chatter House is a perfect getaway from the mundane flow of life, bringing alive the very essence of the pub culture made famous by the typical pubs of Europe. It made us sense an out of the box idea behind making The Chatter House as the heart of Khan Market in true sense.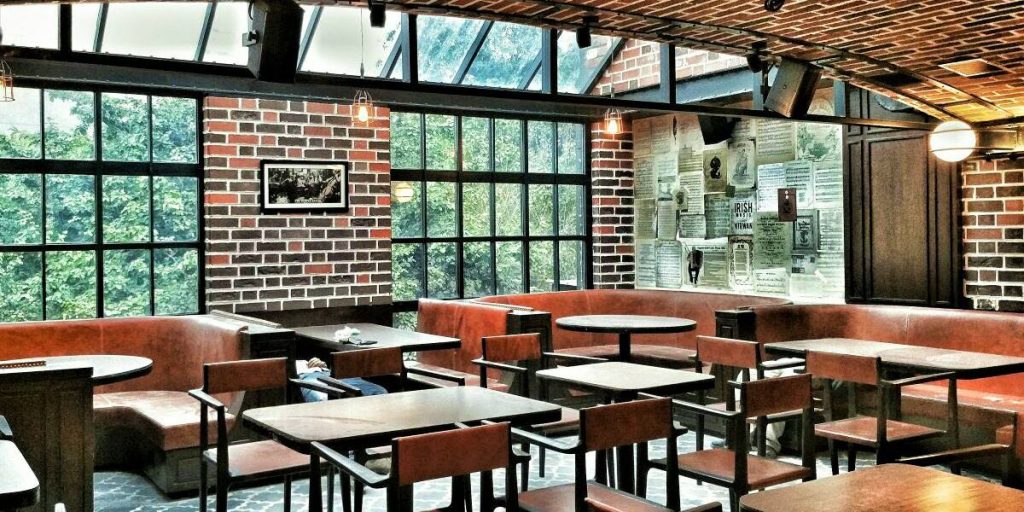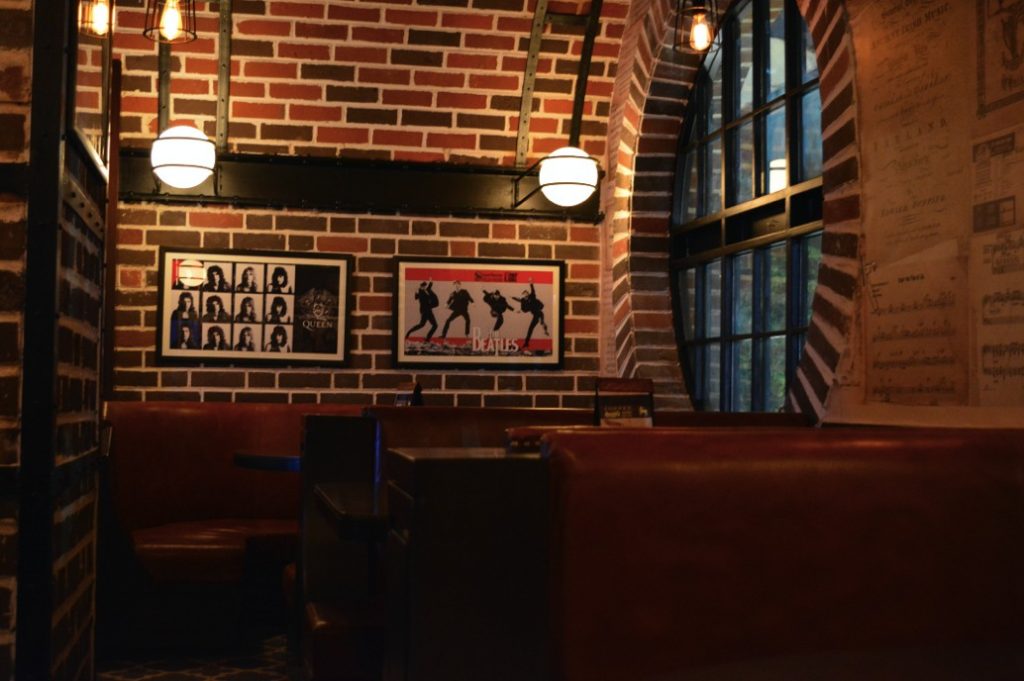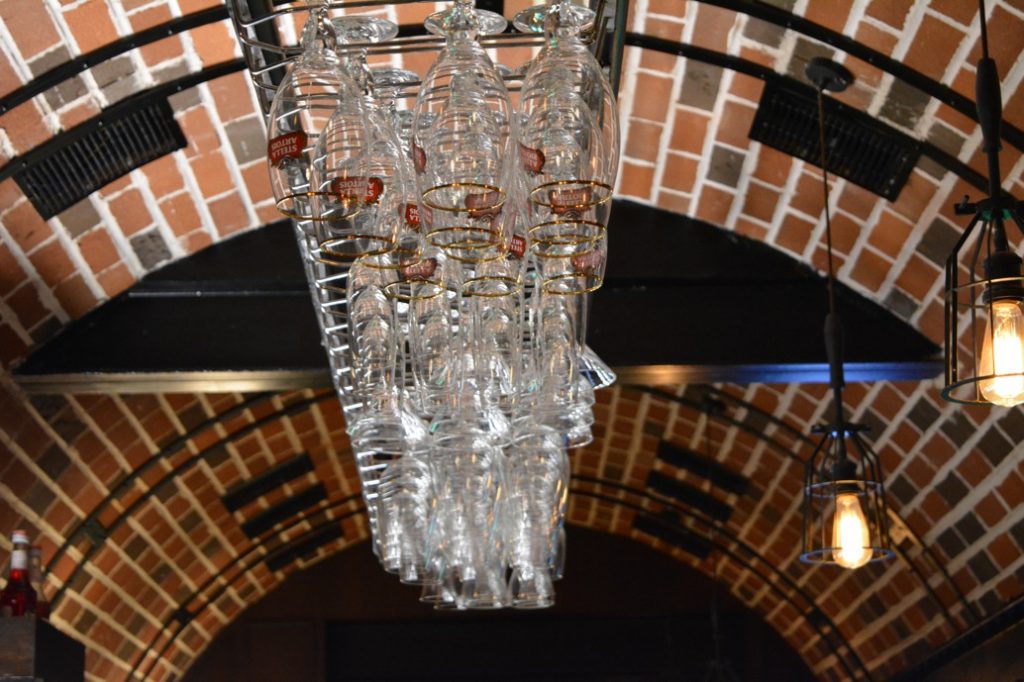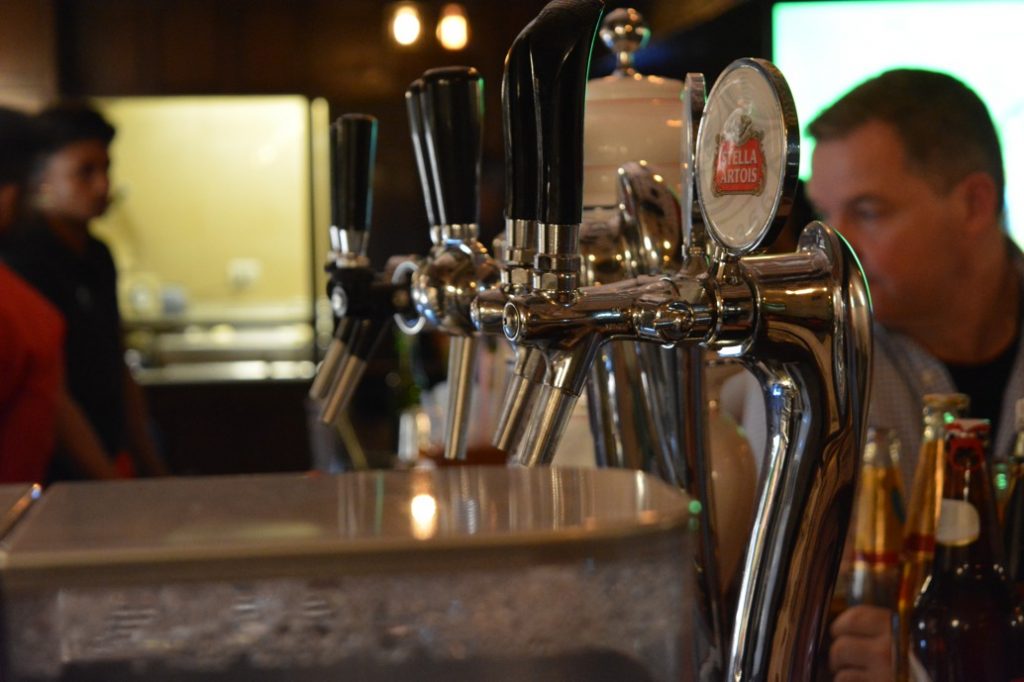 Anyways, we thought to start making our choices and order some good food. When we saw the menu, it won our hearts. The way it was designed was again an innovation. We interacted with the restaurant owner and we got to know that they change their menu in every 2-3 months considering food habits, demand of people, seasonality and food patterns. The menu looked like some food newspaper / magazine and gave an altogether different feel. We ordered some mocktails and first was Mango Mania that was fruity blend of fresh mango with vanilla ice cream; Virgin Mojito that was so refreshing with fresh mint & lemon chunks; and Orange Sunrise that was a blend of orange juice with vanilla ice cream and grenadine tasting a little sweet & sour. We looked through the menu and ordered Garden in a Bowl, Dahi Kebab, Almond Citrus Salad, Chicken Tikka, Hummus (best in all), Galouti Kebab, and Blue Cheese Naan.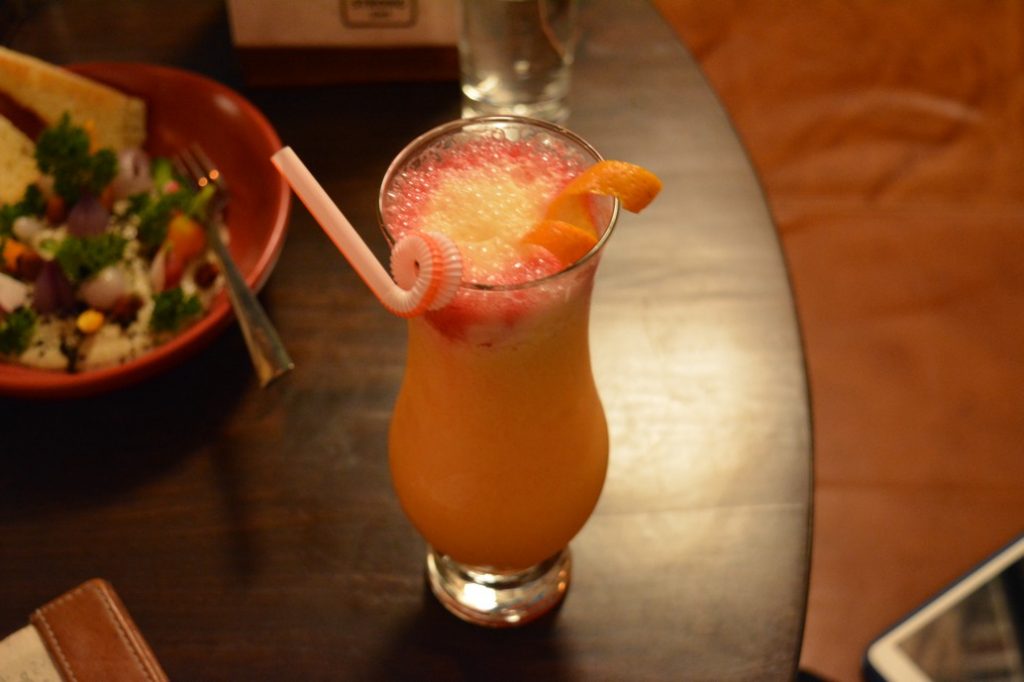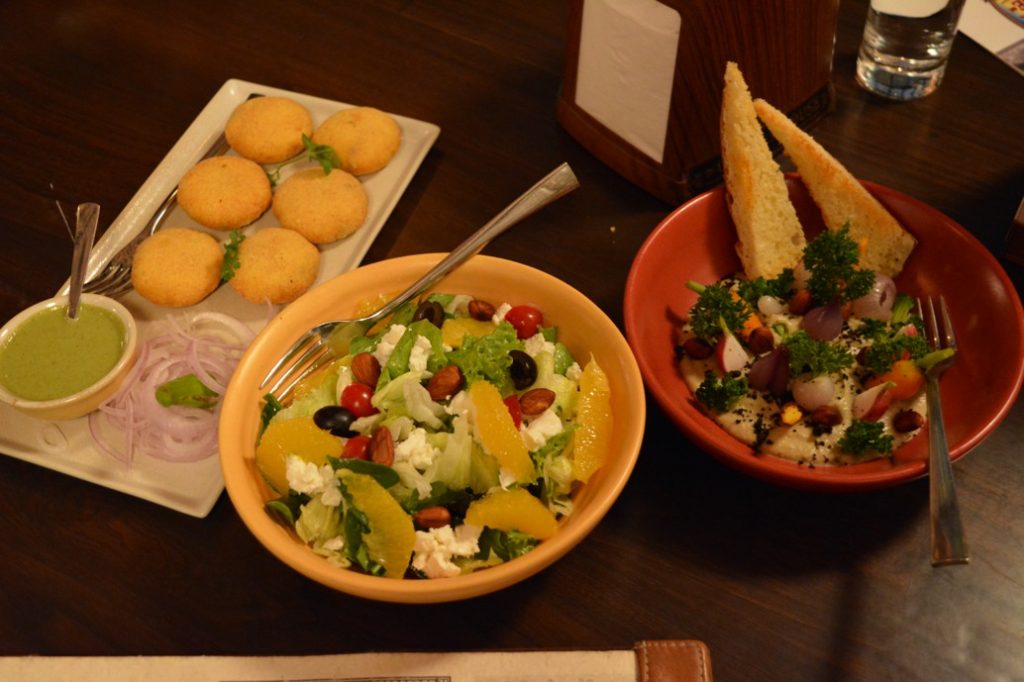 The Garden in a bowl contained baby carrots, radish, onions, roasted almonds on smoked yoghurt & eggplant puree that was finished with olive dust. It was a perfect blend of healthy food and perfect refreshing taste. Dahi Ke Kebab were fresh hung yoghurt dumplings, garlic, little spices, mint chutney and laccha onions. They were soft, low on oil & absolutely delicious.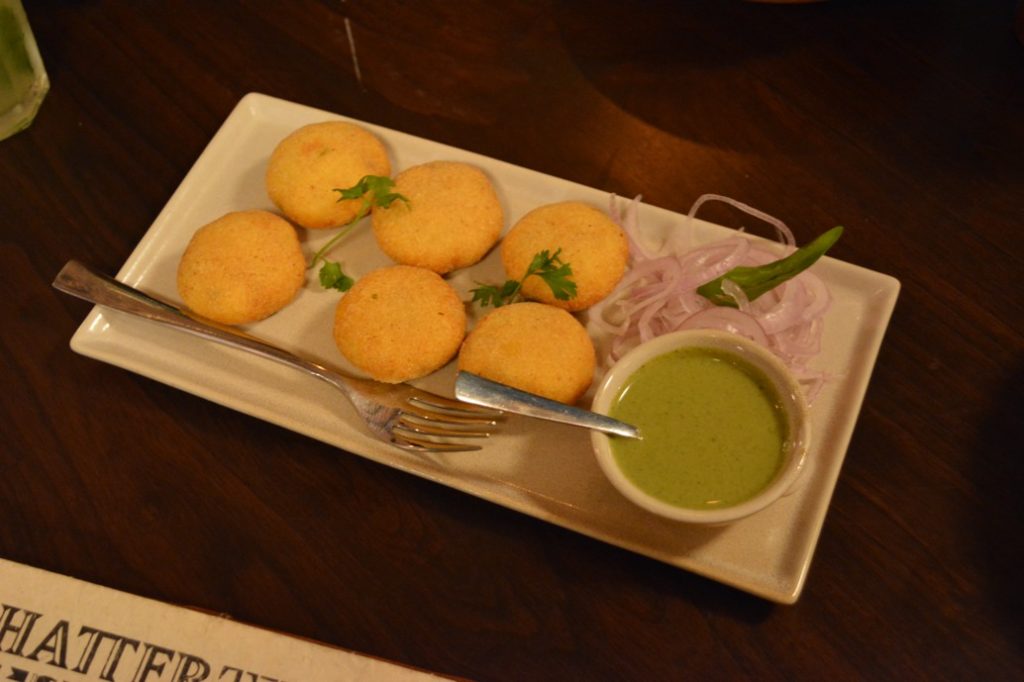 Then, we had Almond Citrus Salad supplemented with valencia oranges, salad greens, feta & roasted almonds packed in cider vinaigrette. It was again a superb example of healthy food with yummy taste. Then, we were served hummus with home-made pita bread, olive oil and med pickles. It was one of the best we had till then made with the perfect consistency. The Chicken Tikka served with mint chutney & laccha onions was yummy and had a smokey flavour. The chicken was juicy & well marinated.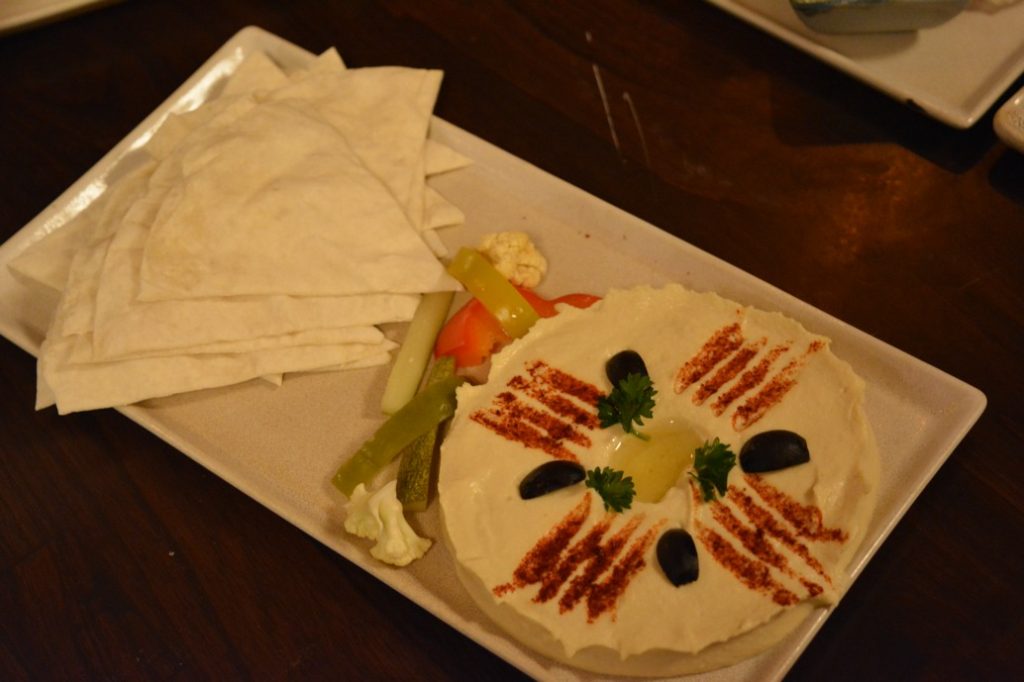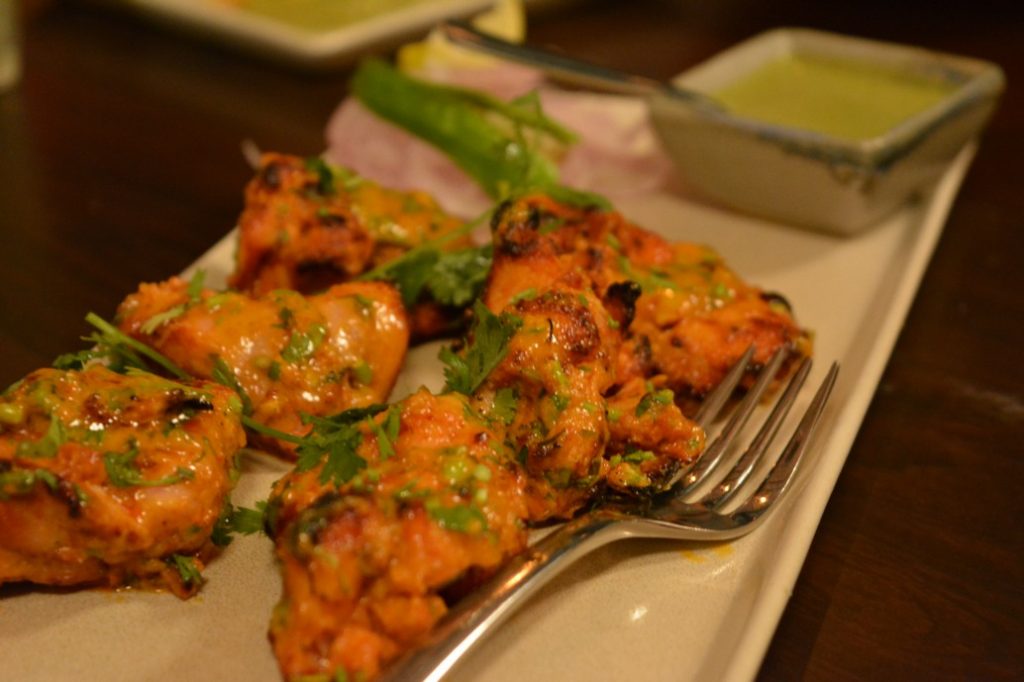 Following the same, we had Galouti Kebab that was made up of mouth melting minced lamb kebab with Ulte Tawa ka Parantha and mint chutney. They were well made and tasted appetizing. Next was Blue Cheese Naan supplemented with blue cheese stuffed mini naans, pineapple chutney and dal makhani shots. This dish was really interesting to see. The blue cheese made the taste (Can be a little too cheesy for some people) and Dal was like I never had this kind of Dal Makhani before. The taste of the dal made me feel like home. Believe me, it's a must try here!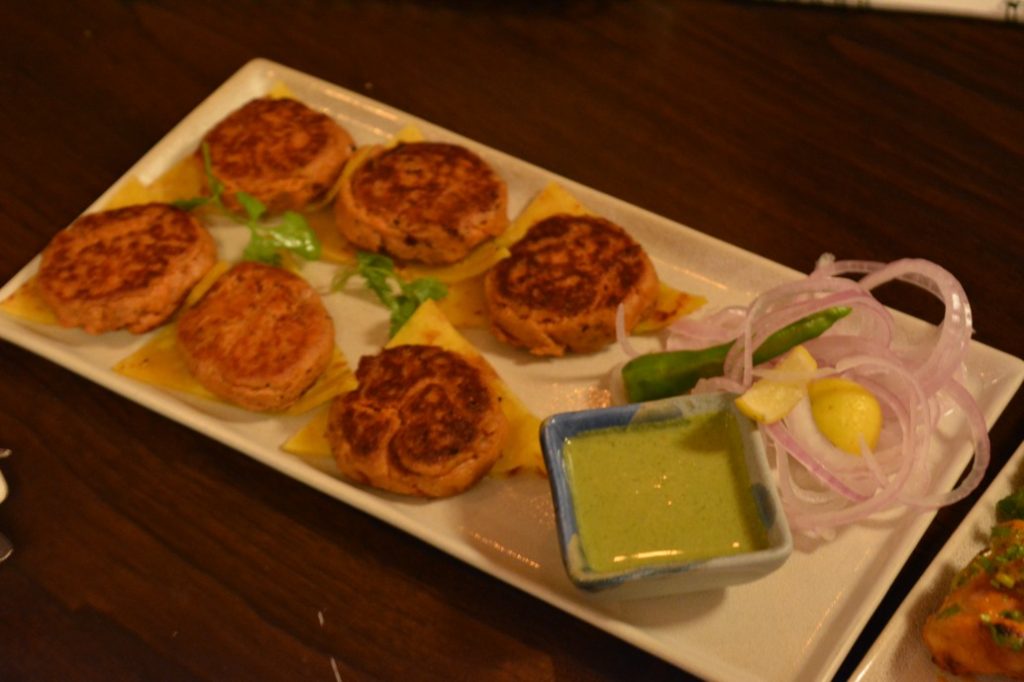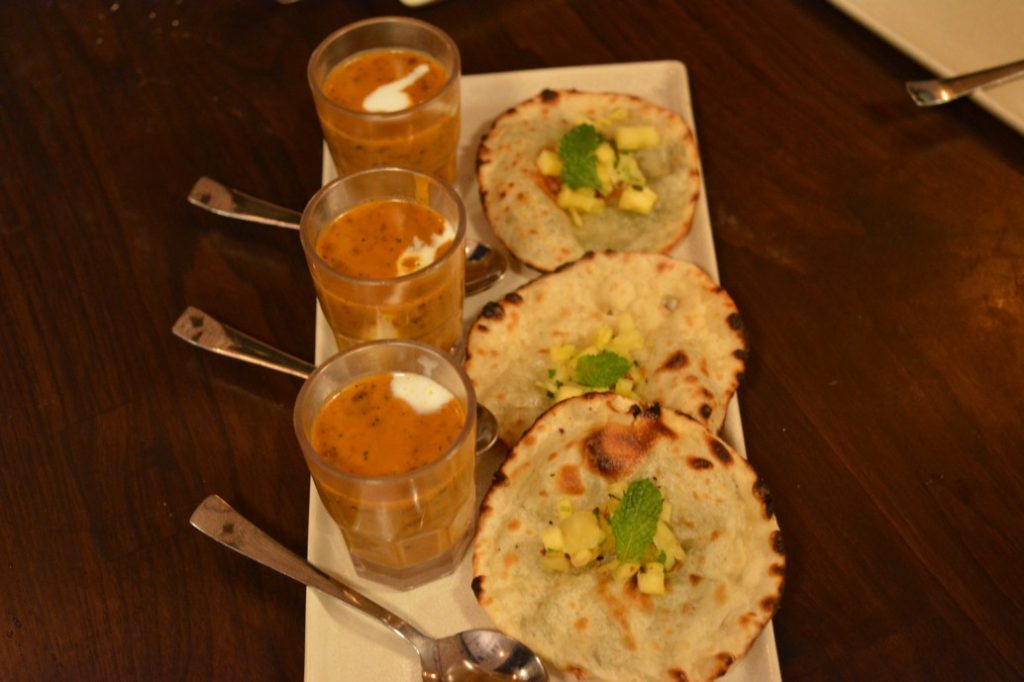 The ambience had started becoming more fun. We ordered our second lot of mocktails. This time it were Apple and Basil Cooler and Virgin Colada that was a concoction of pineapple juice and coconut milk with lime which were equally refreshing.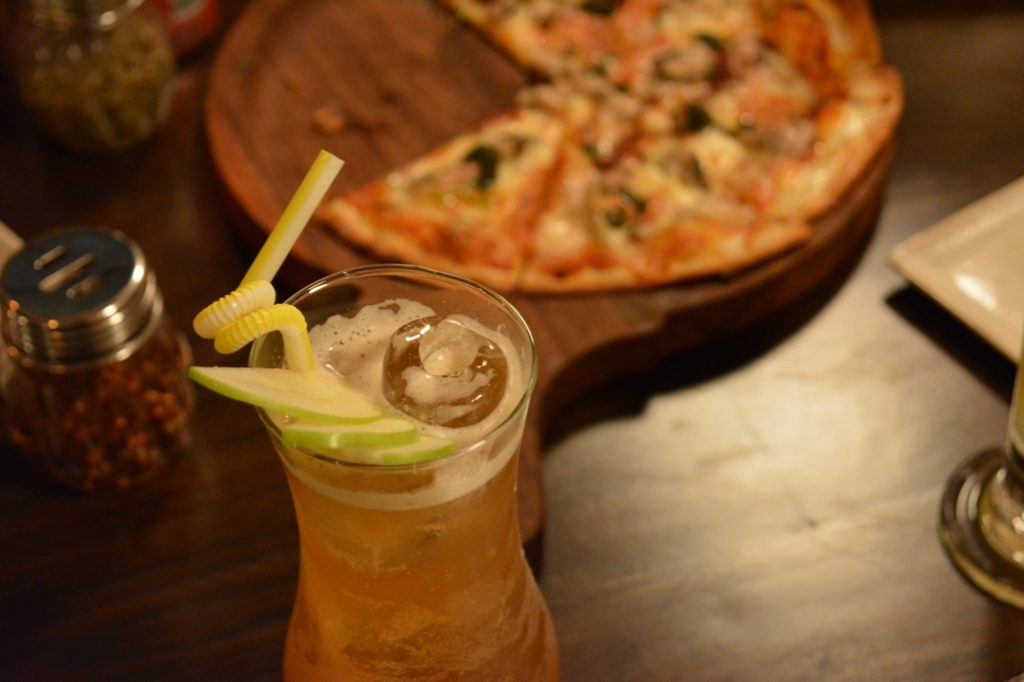 By the time, we were busy in having all these above starters, it was already 9 pm and the restaurant was full of people from different cultures. Few were having their drinks and few were on family dinner. Everyone was having different dishes, but the same purpose to have a quality time with their family and loved ones in a great ambience.
We then ordered for our main course meals. We were feeling already full, but we adjusted to have few more food items. We then ordered for Herb Chicken Pizza, Charred Chicken with Potatoes, Mac and Cheese (amazing look plus great taste), and Spinach and Ricotta Cannelloni.
We started with Herb Chicken Pizza (Chicken marinated in thyme, oregano & basil) that was good and with succulent chicken on pizza with thin crust crispy base. Loved it! Then, we had Charred Chicken that was made up with half a chicken with crispy skin served with rosemary potatoes, garlic and grilled vegetables which didn't appeal to me due to the smokey taste.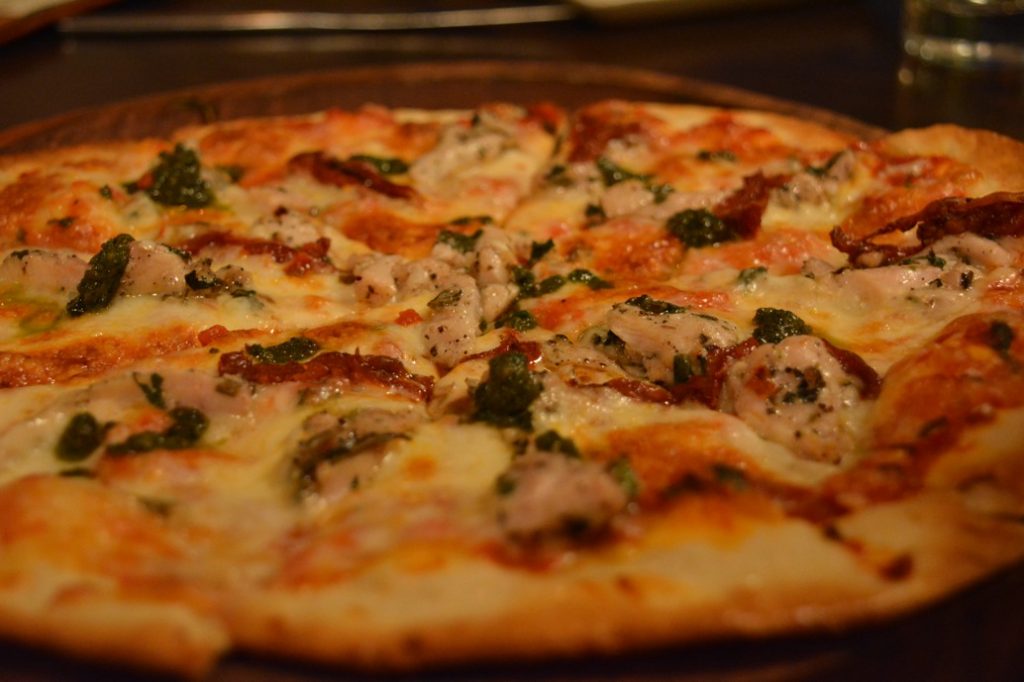 Then, we had Mac and Cheese that was a perfect example of look plus great taste. It's a perfect comfort dish for everyone. We then had Spinach and Ricotta Cannelloni, perfectly cooked with roasted garlic, spinach and ricotta stuffed cannelloni with tomato & basil sauce and finished with grand pandano cheese. It was the best healthy fit to our taste at the end of the main course.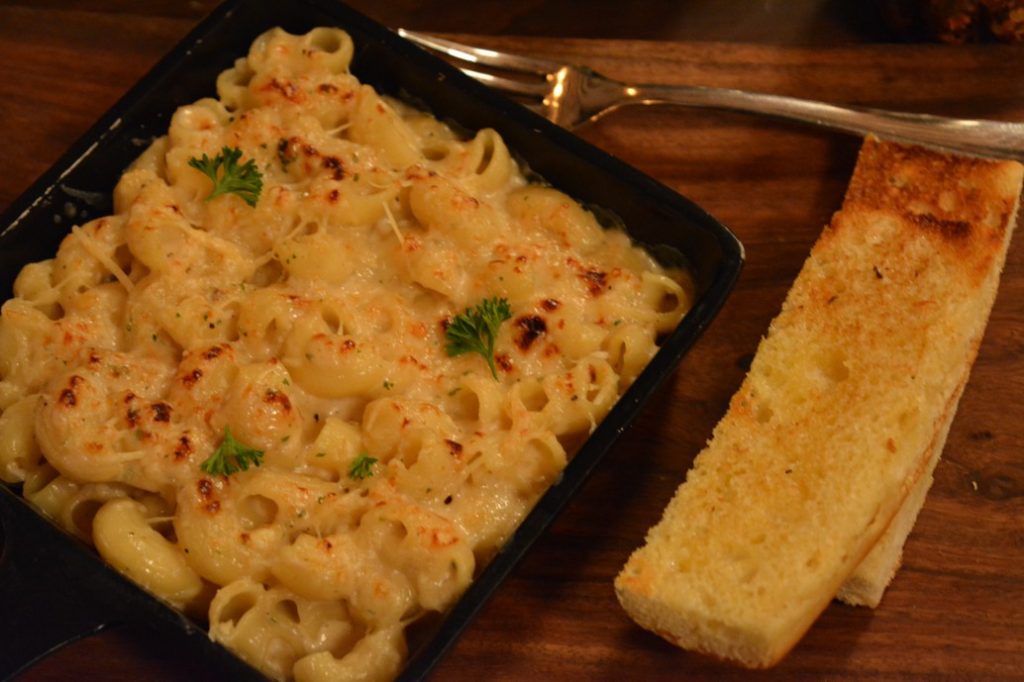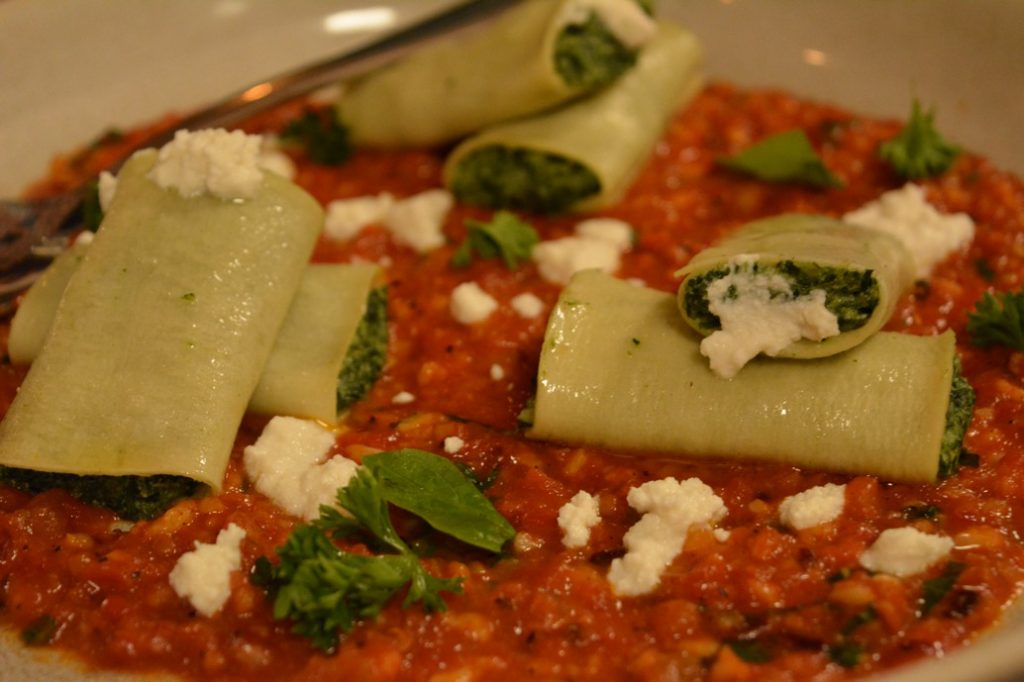 We finally completed our main course and then ordered for desserts. Our stomach was full, but could not resist trying desserts. Vanilla Yoghurt Cake with Seasonal Fruits was delightful. Gooey Chocolate Cake with Chocolate Ice-cream was absolutely wow. Its texture and decoration with low on sweetness made us feel fully satisfied.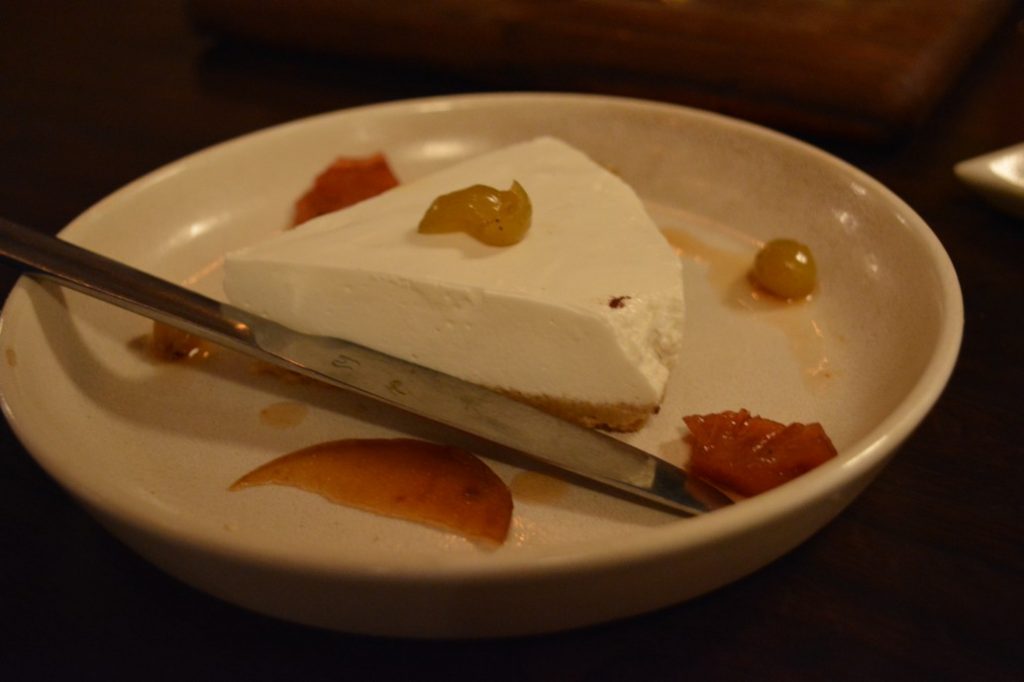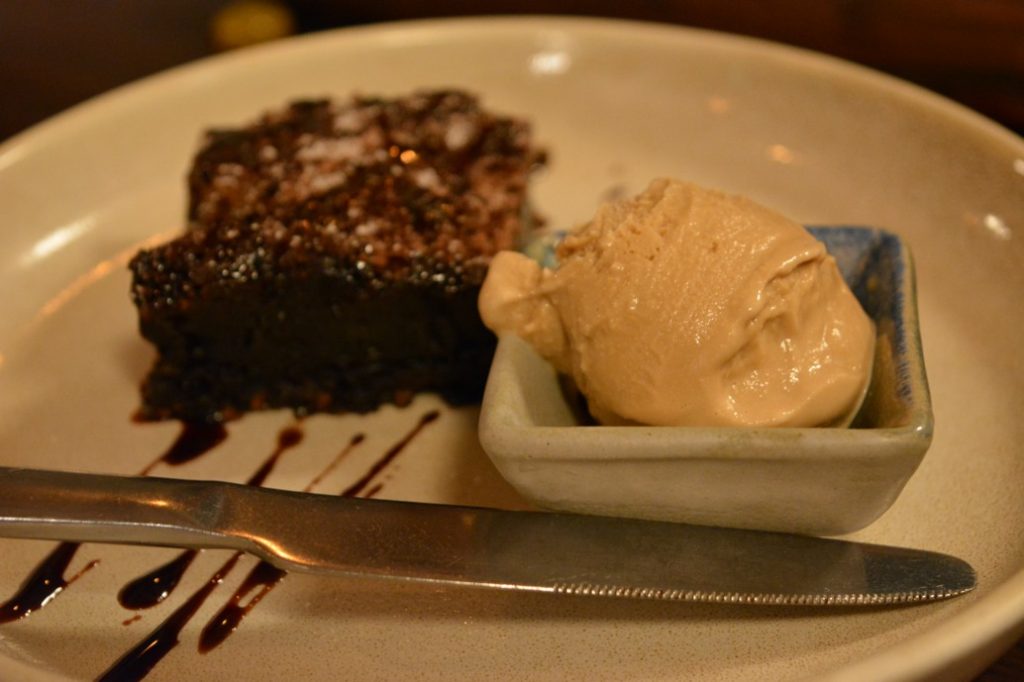 We also met with the Captain Chef Mr. TC Joshi once we completed all our food experience session; and interacted with him and also asked his aspirations behind such innovative, tasty and refreshing foods. His initial cooking experience was in Maldives where people are so choosy and they always wanted some innovations in food. He cooks all kinds of foods except Japanese and has a great sense and passion of cooking. He recommends Kerala style cooked non-vegetarian food in the restaurant and feels that the basic idea to cook great food is to cook it slowly. He loves to cook pasta for his family especially for his 5 year old son.
We must say that we discovered a great food hub where we would always like to go whenever in Khan Market. We loved the idea of hospitality, providing a great ambience with all sorts of innovative interiors and offering amazing food at one place. The Chatter House is the heart of Khan Market in true sense.
This is a place worth coming. You must come here once and experience on your own. Believe me! You would love to come here again and again.
Review & Photography by: Kaoshal