As the pleasant days of spring arrive in Japan, it is time to enjoy the beauty of flowers and blossoms with the important custom Hanami. En- The Japanese Restaurant is hosting its own Hanami party with a special Sakura themed menu at the restaurant.
Diners at En will come together under one roof to celebrate Hanami, while enjoying the views of cherry blossoms and drinking and eating. Special sakura themed dishes, cocktails and desserts like Sakura blossom Mocktail, Temari Sushi with cherry blossom and Vegetable picked and Sakura Chiffon Cake have been included in the menu for the festival. Apart from that, one can gorge delicious Tofu Sauteed, Vegetable Tempura, Baked Saikyou Miso Mackerel to name a few. 
To start off, we were served the sakura blossom mocktail, an aperitif. The fizzy drink came in a shot glass sitting on a square-shaped wooden holder.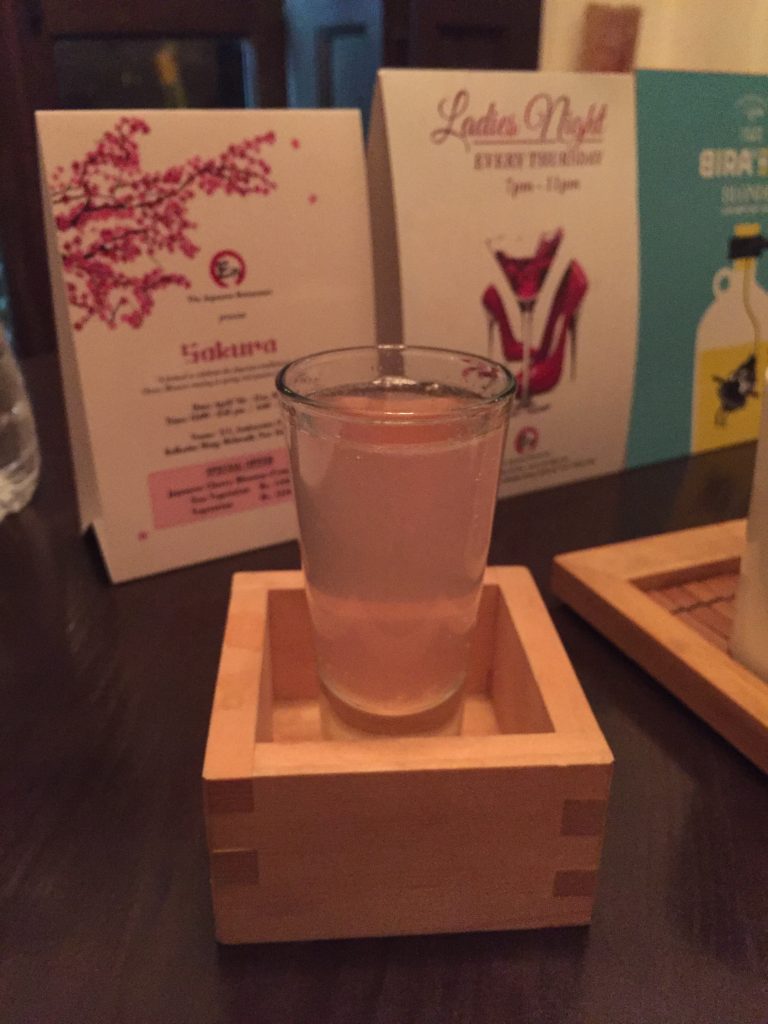 This was quickly followed by the temari (round) sushi with cherry blossom served with pickled vegetables. The pink-coloured sushi was a sight for the eyes. It consisted only of the sticky sushi rice which were soaked in vinegar and sakura essence for 24 hours. Shaped into a ball, the taste was refreshing.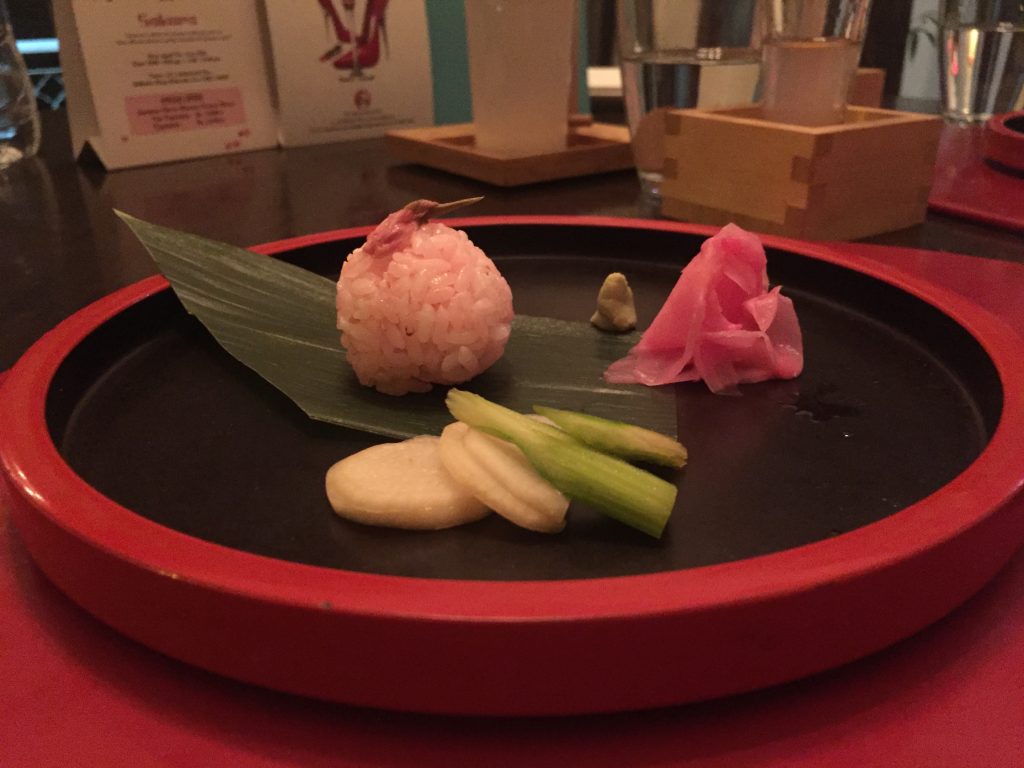 Next was the miso (fermented soy-bean paste) soup which actually acts as a palate cleanser and also helps in quick digestion. It came with pieces of fried tofu. This was followed by an amuse bouche of Temari Sushi with cherry blossom and pickled vegetables, which was essentially a rice ball flavoured with cherry blossom- drizzle some soya on this.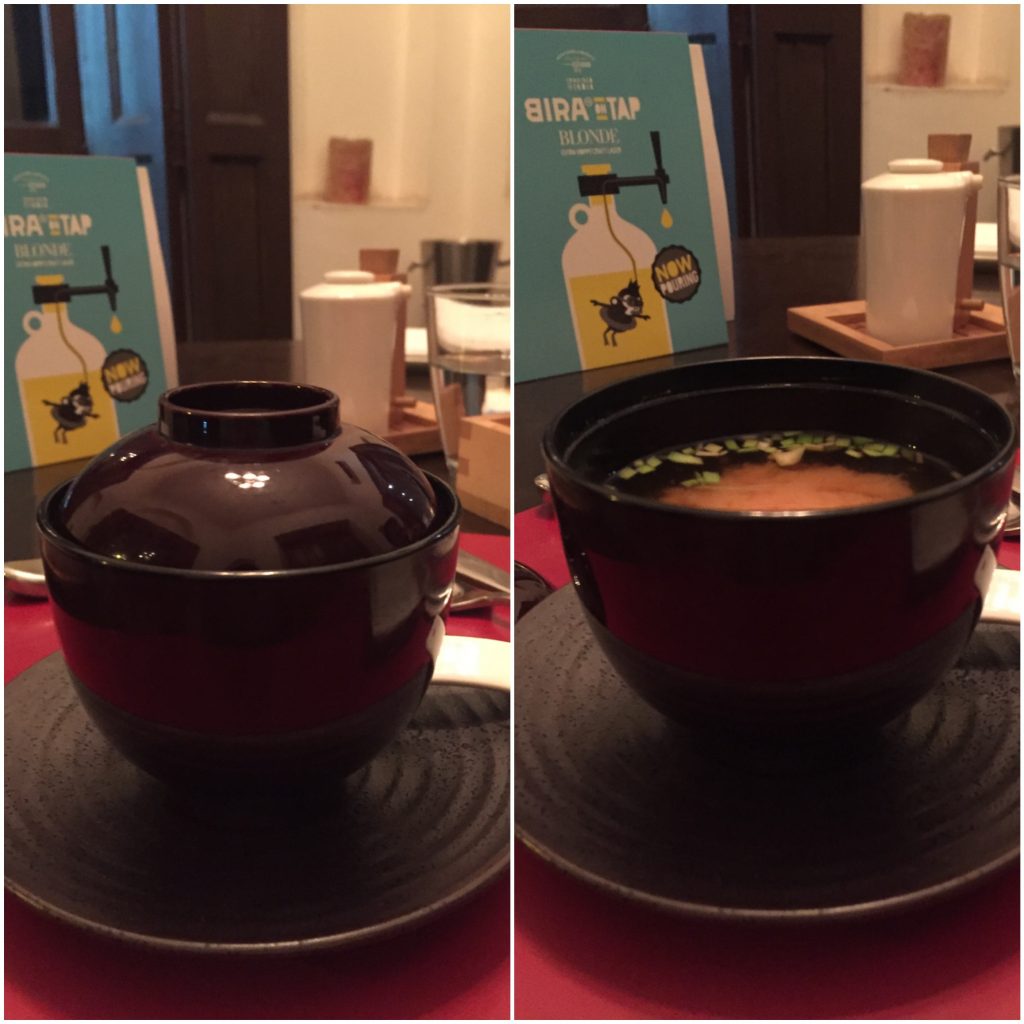 The baked salmon sushi roll was fresh giving out the very distinct flavour of the salmon without overpowering it. Japanese mayonnaise and soy sauce was drizzled on top. The California rolls — filled with cucumber, crab meat and avocado- felt it was served straight out of the sea. The outer layer of sticky rice was covered in tiny tobiko – flying fish row – pearls, which popped in the mouth. The rolls were accompanied by wasabi, pickled ginger and soy sauce.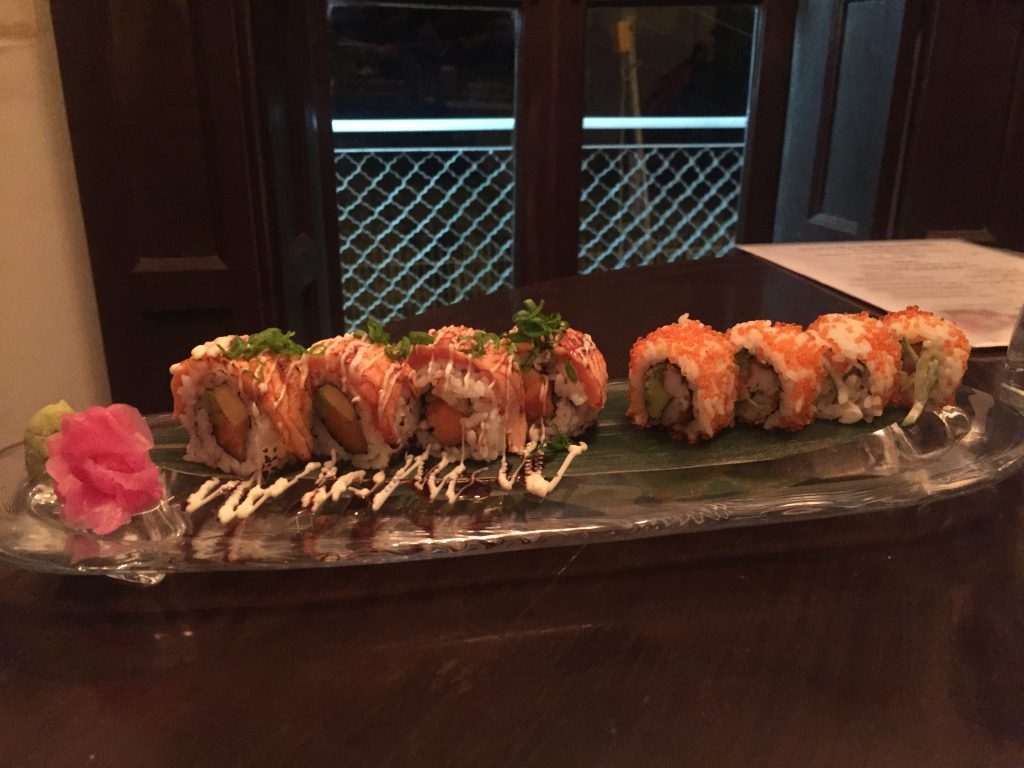 You can also opt for the Yakitori skewers for an additional INR 250 full of okra, mushroom, chicken balls and chicken leg.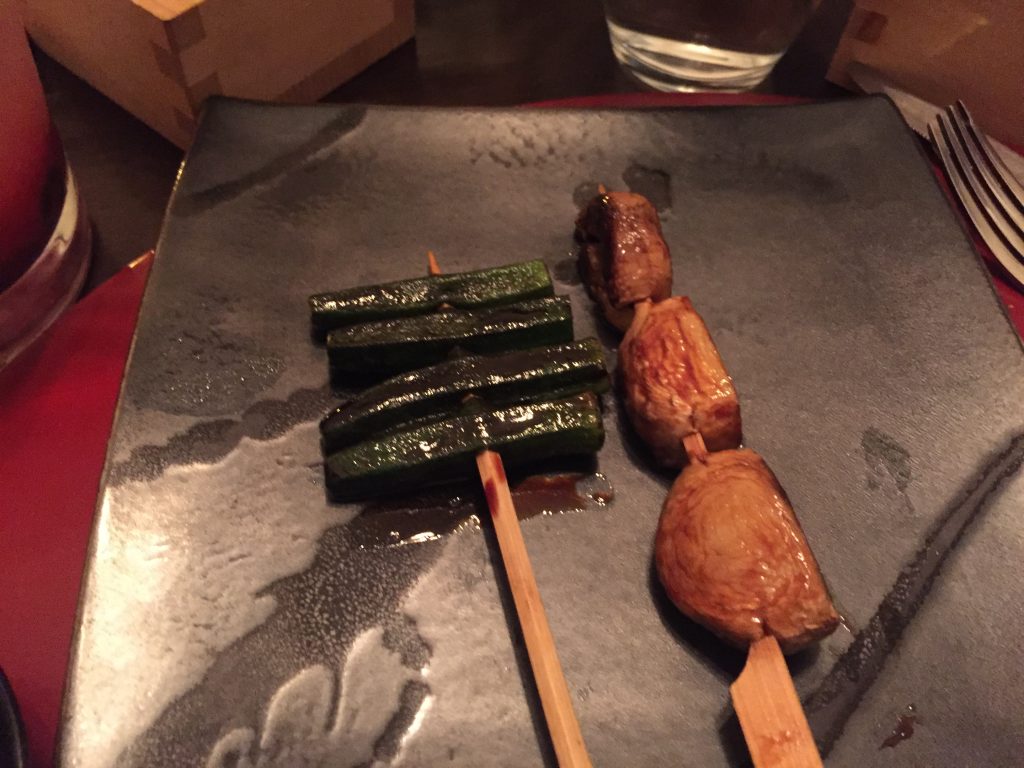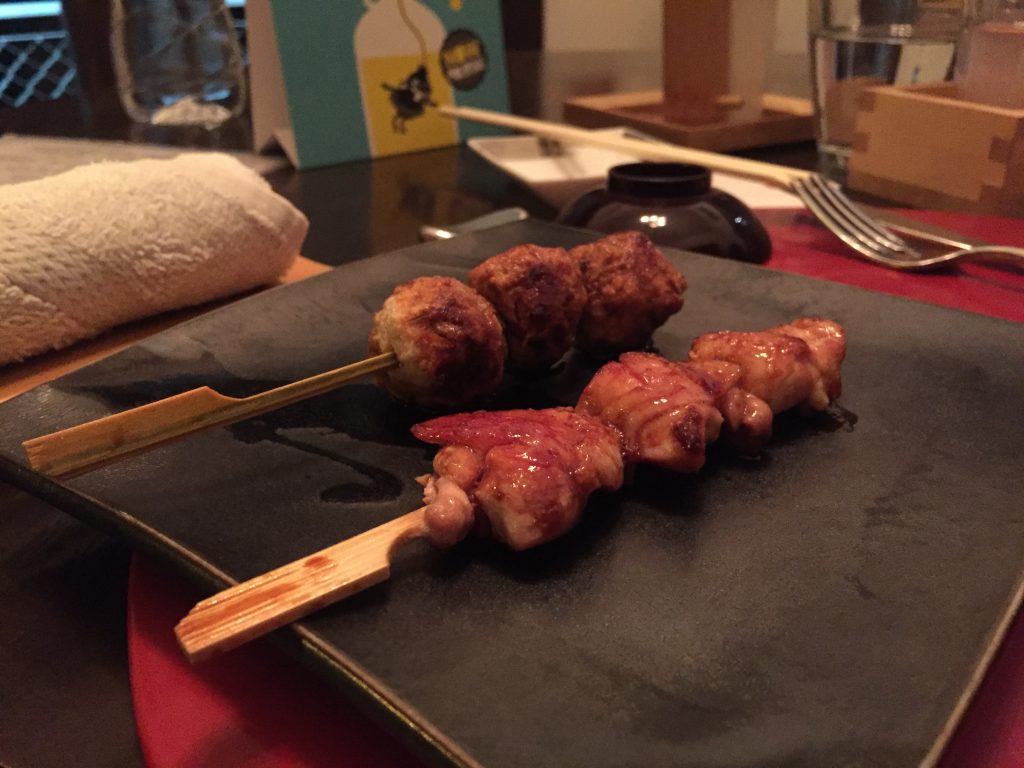 The main course consisted of a Baked Saikyou Miso Mackerel served with pak choi, pickled vegetables and Japanese steamed rice. As opposed to the starters which filled us up, the main course was pretty small.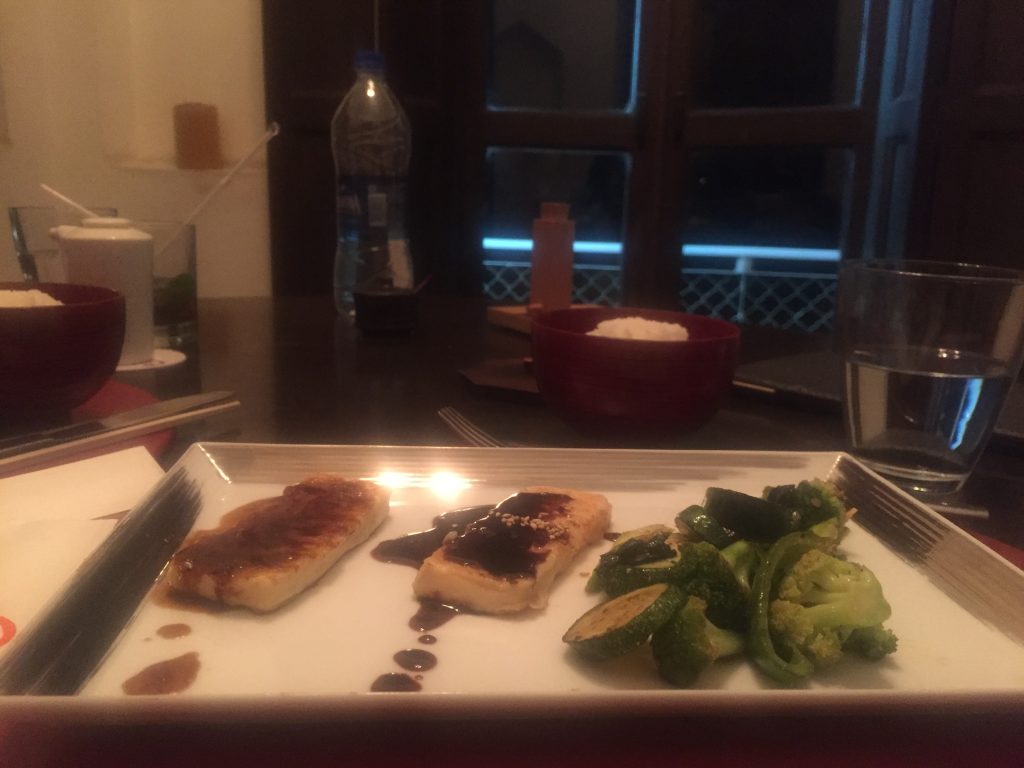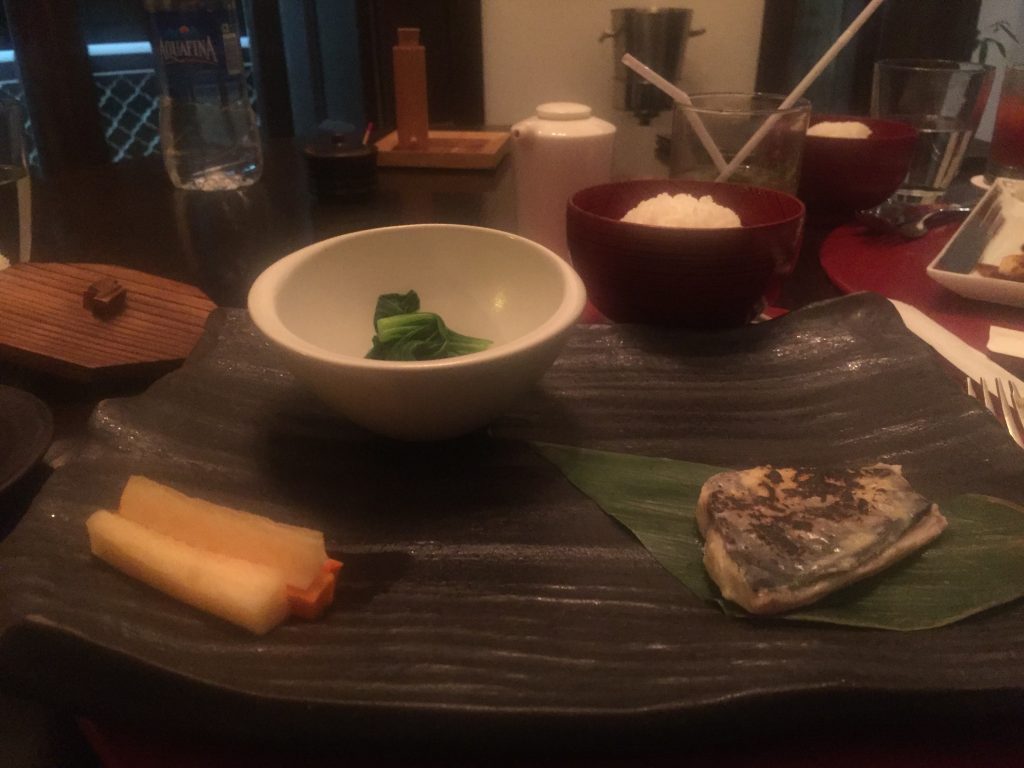 We ended the meal with stunning sakura jelly. We then washed it all down with a bowl of Japanese green tea- just in time for an afternoon siesta.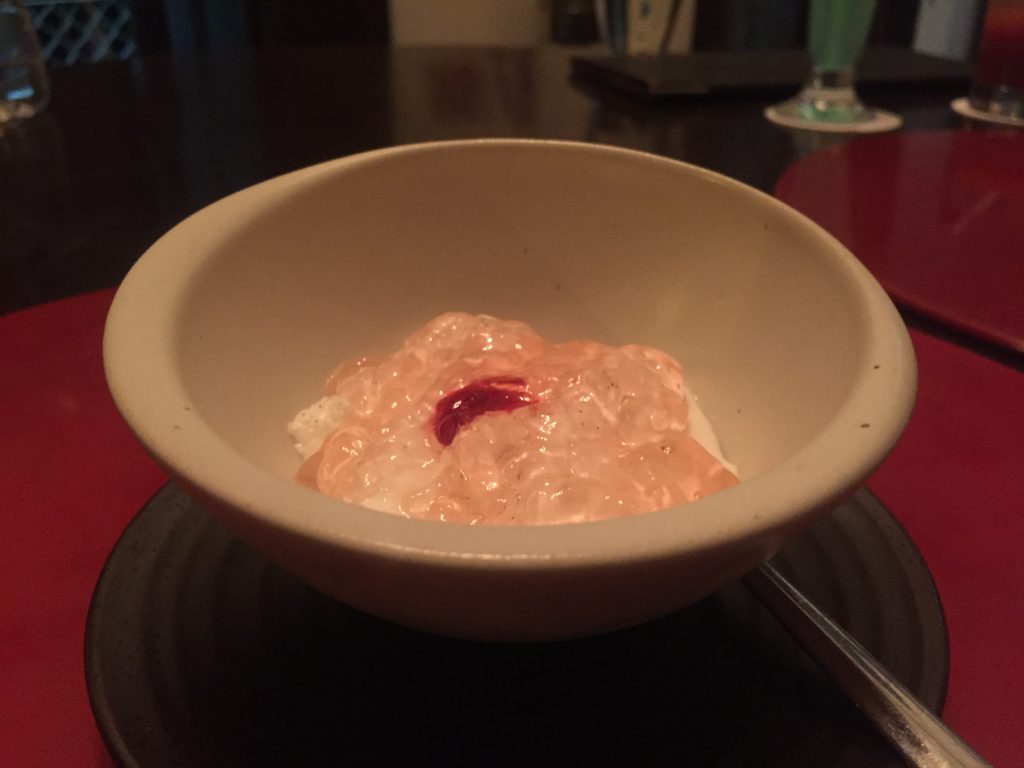 At En, the interiors are being redecorated inspired from the Sakura theme using cherry blossom flowers, cherry blossom coloured round lanterns etc. The festival is on till April 21, 2016 and is priced at Rs 1250 plus taxes for veg version and Rs 1500 plus taxes for non-veg version.
Review Credit: Mansi Chawla