What does one want in life? Great food, great drinks, great ambience that too at great prices! When we heard about Lord of the Drinks, it did give us an impression that it's all about drinks but this place proved us wrong. It was also about some absolutely delicious food. Read on to know more!!
We couldn't resist noticing the woody, stoney, edgy, rough interiors of the place. With bars, grills, red curtains, heavy metals, Iron Man statue, rope lights, the place had the perfect ambience. The restaurant was divided in different sections – 2 long corridors which could seat around 30 to 40 people, Personal Dining Reservation (PDR) for 15 people, main entrance where the DJ console is which can fit 50 people and 2 rooms for 15 to 20 people each. In total there is space for 300 pax spread across the inside dining space and the beautiful terrace. While the inside dining space gave a British theme inspired by Pirates of the Carribbean, the terrace had a nice colourful vibe-red, pink, blue and brown décor with different seating options to make everyone comfortable. Though, what I absolutely loved was the wall art made out of beer bottles which I saw while taking the stairs for the terrace.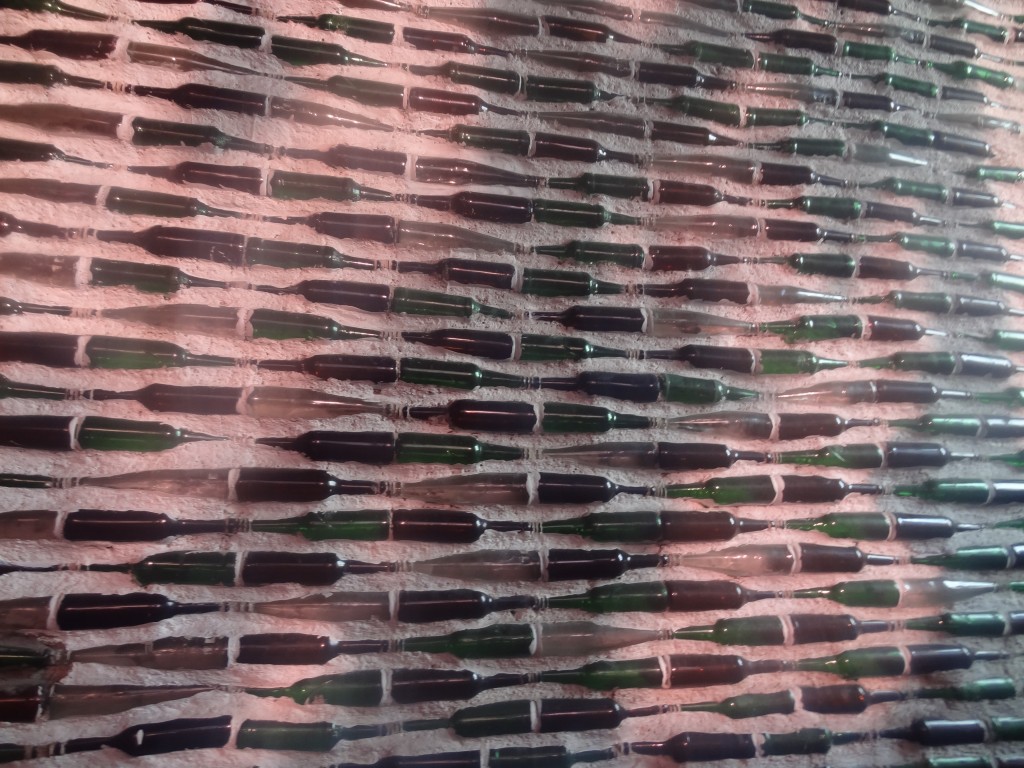 We started the food test with Eggs Florentine from the All Day Breakfast section. Garlic Bread topped with spinach and fluffy eggs served with fries. Absolutely nutritious and yum! The eggs were so fluffy that I actually asked the chef as to how the dish was prepared.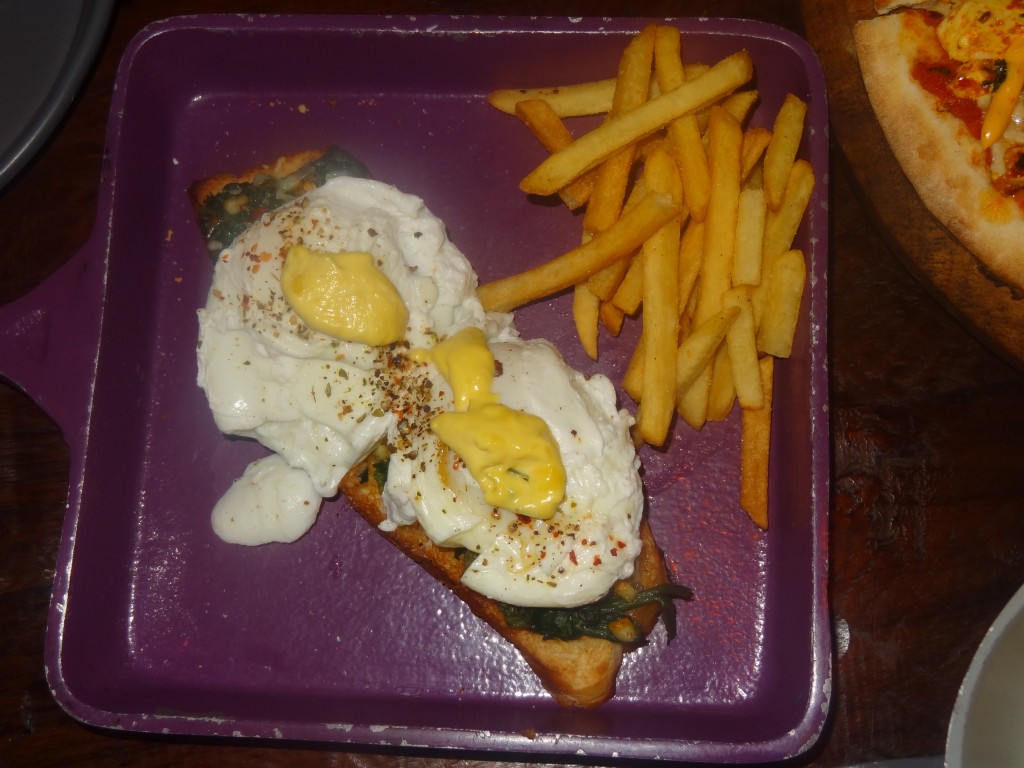 Next was Chicken Manchow Soup. The mouth watering soup came in nice purple bowls with handles which made them easy to hold. With pieces of chicken melting in the mouth along with healthy coriander and green chillies, the soup was absolutely fresh, nice and delicious. The Oven Roasted Tomato Soup had a fresh tomato tang which was great and the rich consistency of the tomato added the required warmth and colour to the soup.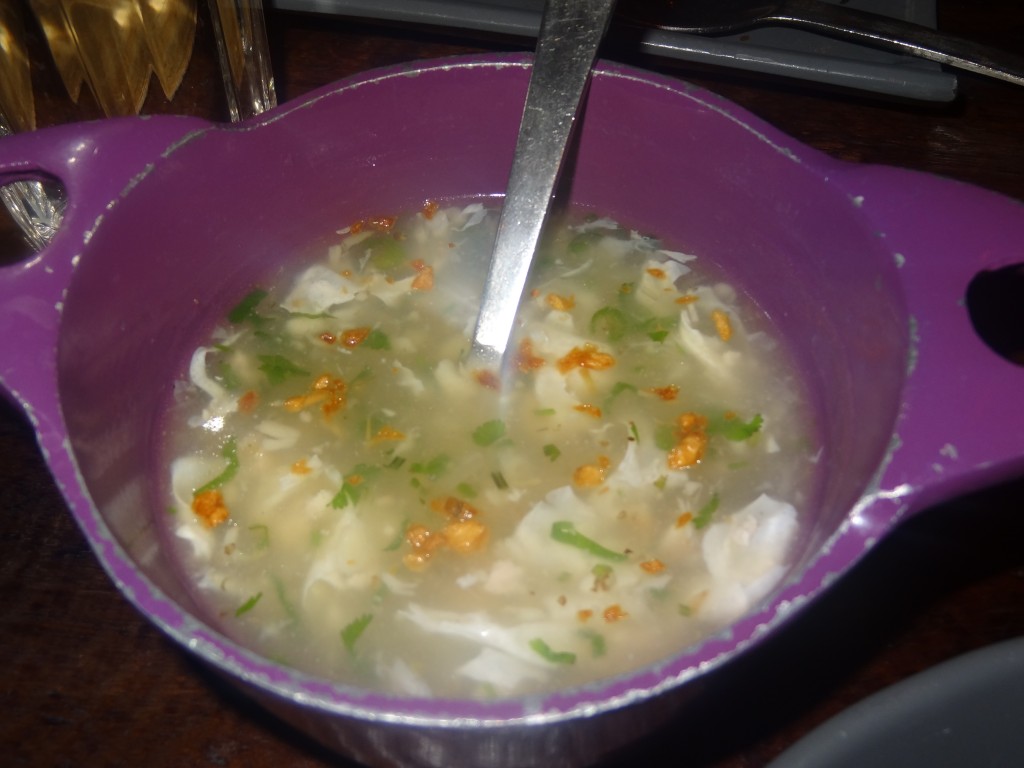 Now it was time for salad and we chose Baby Aloo Chatpata which had masala like that of street food. I would fondly like to name it Chaat Salad. Finely cut fried aloo was topped with curd and mixed spices. Nice and absolutely chatpata.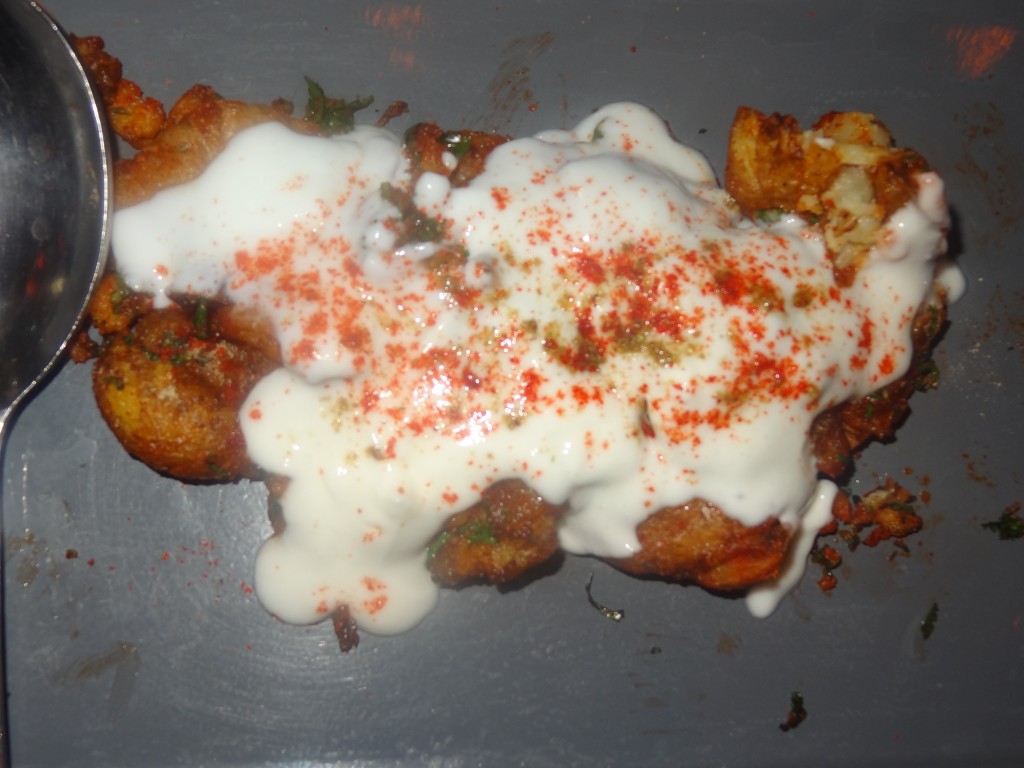 The Mozzarella sticks were served with chilly mayo dip and were crispy on the outside but soft and mushy inside. Though loaded with calories but it would be a sin to not try those.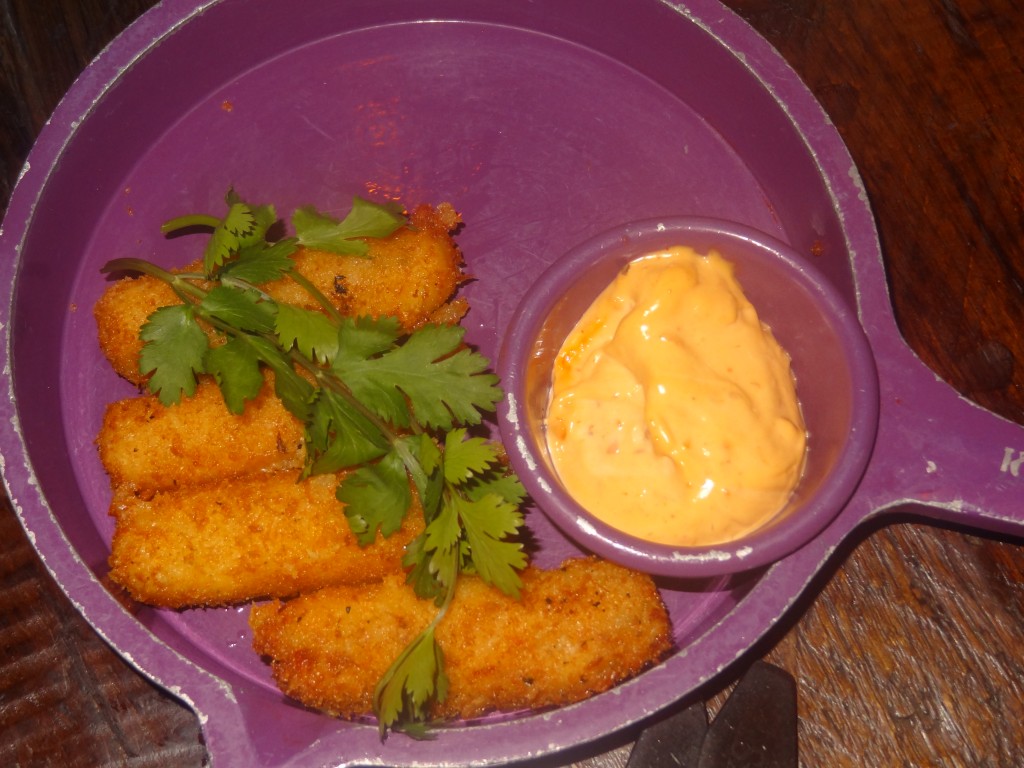 How could we not try drinks at 'Lord of the Drinks' so instead of picking alcohol, we thought of trying some different drinks. The first drink was Nutella and Nuts Shake. It was nice, Smooth, frothy and had a lovely taste of nutella with nuts blended together. The Pomegranate & Basil Cooler was a true refresher. The pomegranate pieces and pudina leaves were a visual delight. The Green Apple and Chilli Slush was quite unique. I didn't know chilly could taste so well in a drink. The orange and strawberry mocktail was sweet and tangy. Quite different. And with a cut orange on the top, the presentation was quite impressive.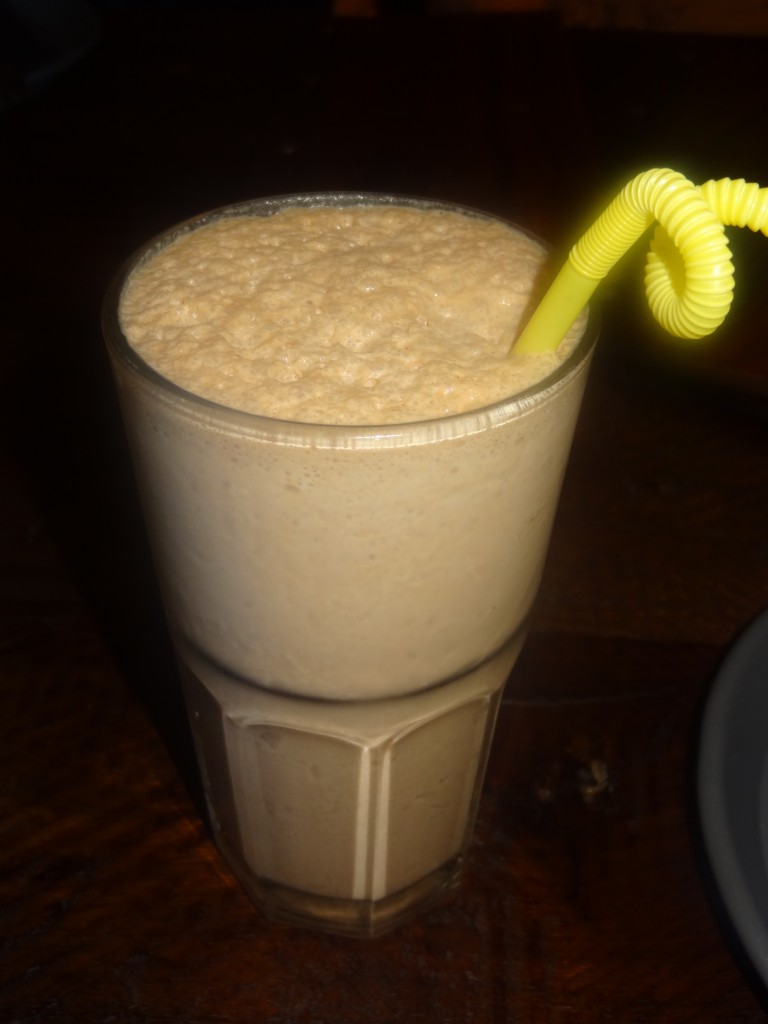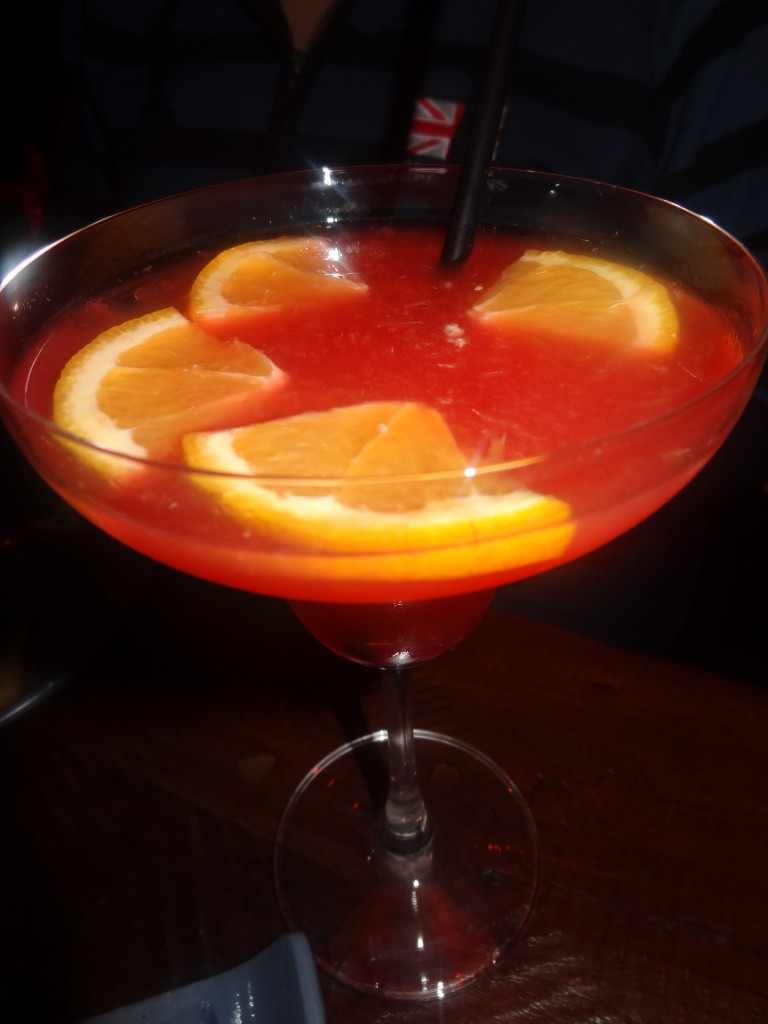 Back to the food, the Peri Peri Tossed Chicken from the European Appetizer section was served with Chilly Mayo dip. The spicy chicken was juicy and well marinated, though I found it a little hard and dry.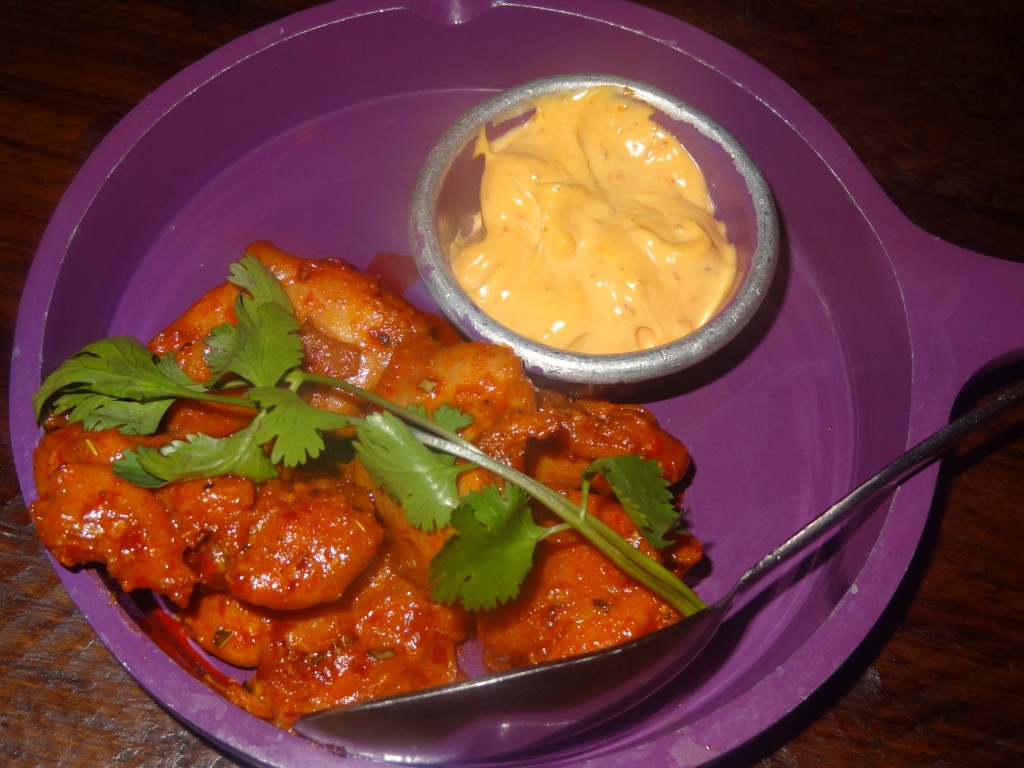 The Kadipatta Tadka Chicken from the Indian Appetizer section was served with my favourite Mint Sauce. Though it had quite a different taste from what I had tasted earlier but it didn't impress my tastebuds much.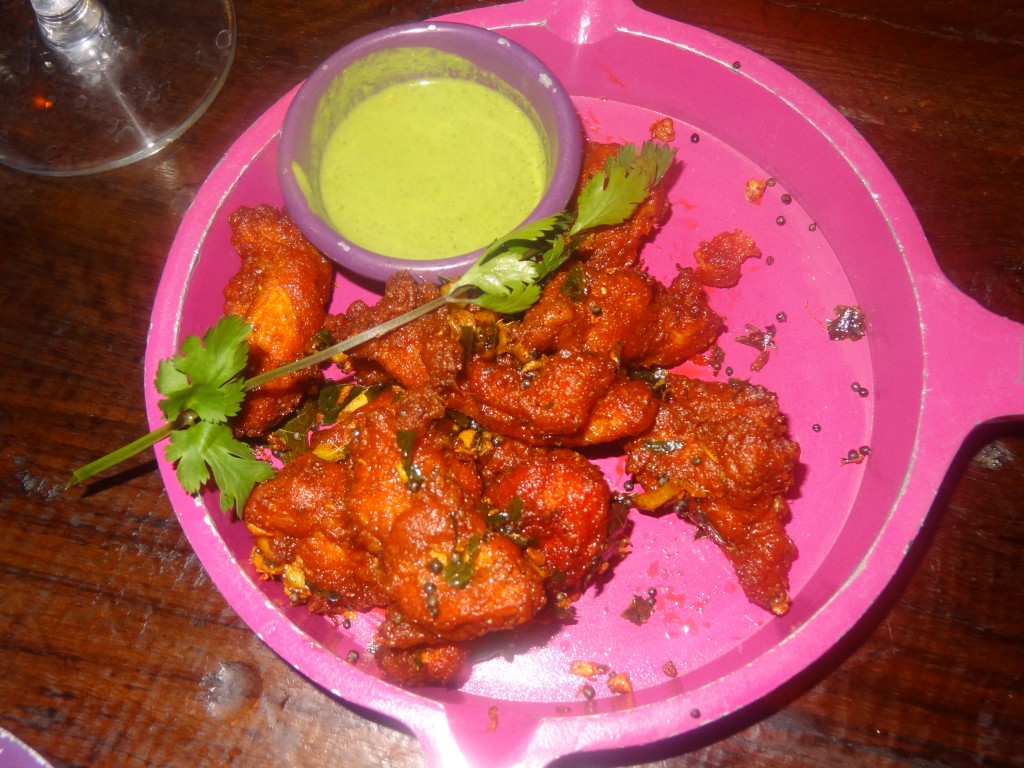 The Dragon Roll was what I loved and absolutely recommend- Crisp on the outside with veggies inside with a paneer layer. The Chinese marination of sauces added the right flavour.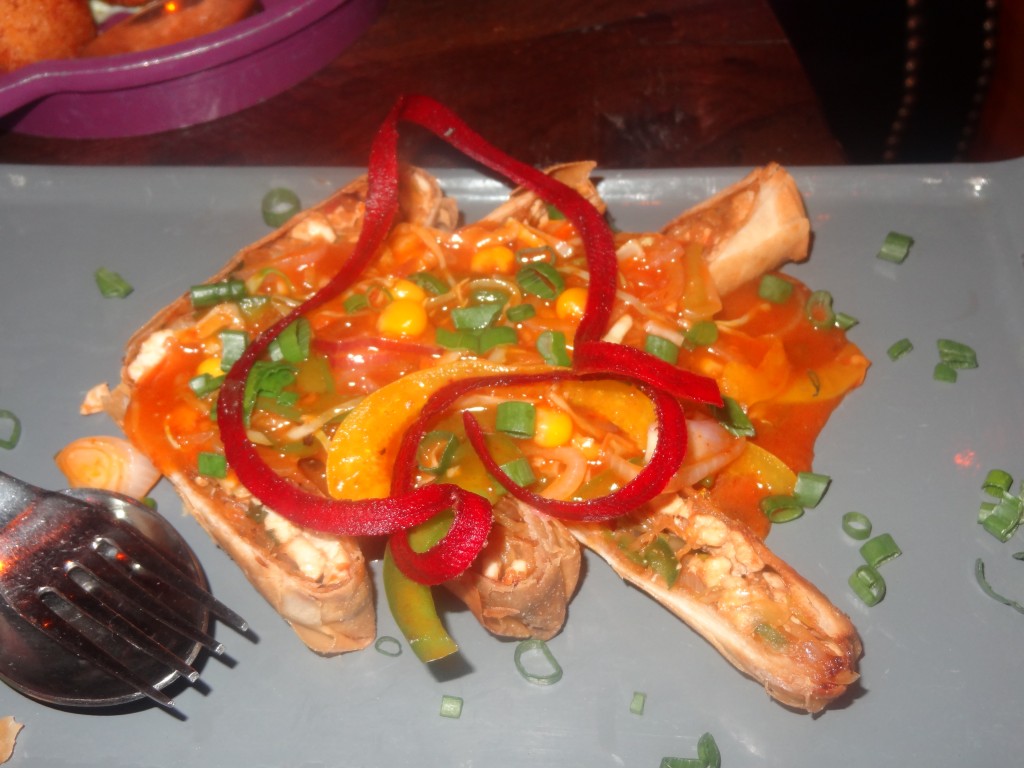 The Sweet Chilly Basil Paneer from the Chinese Appetizer section had fried paneer with bell pepper, capsicum and onion. The chinese delicacy was colourful with a great taste.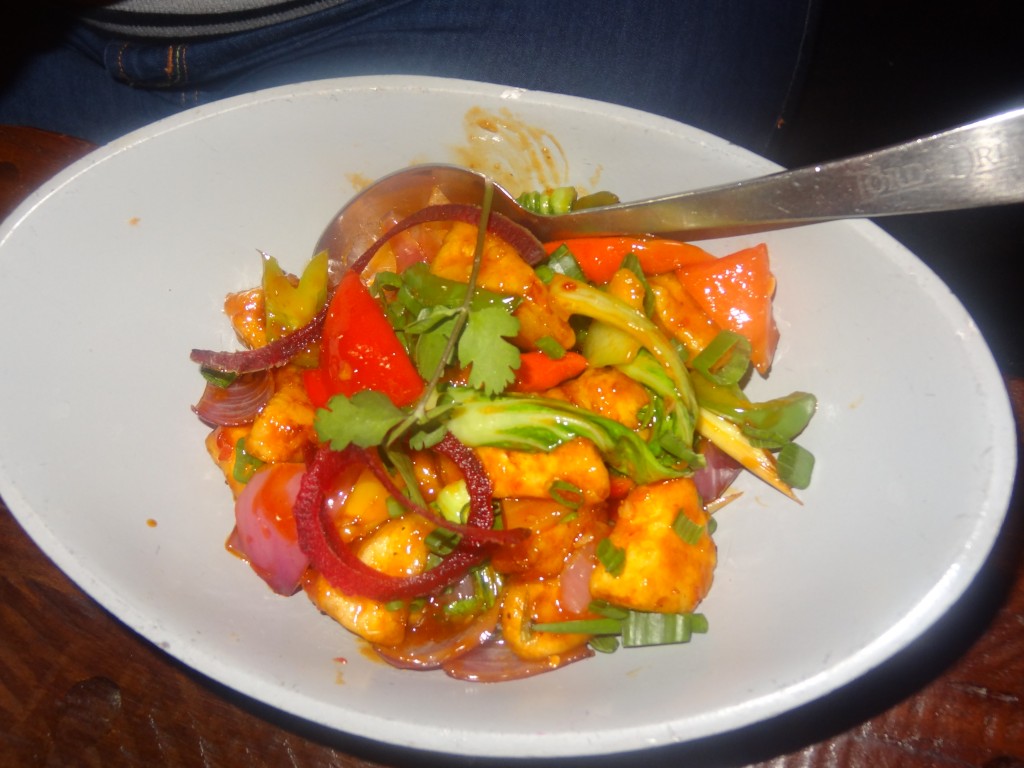 Next, it was time for Dimsums which were served with Spring Onion and Tomato Chilly Dips in cute pink and purple bowls. Since we wanted more variety, we requested the chef for small portions. The Spicy Chicken Dimsums were quite different and great. The 4 Seasons Veg Dimsums looked really cute owing to its unique shape and had a stuffing of spring onions, baby corn, carrot, beans, broccoli tossed with oyster sauce. Nice and soft, they just melted in the mouth. The Coriander and Chicken Dimsums had a generous stuffing of chicken which tasted great.
Drums of Heaven from the Chinese appetizer section were juicy, soft with finely sliced capsicum and onion. With the aluminum foil wrapped at the end, it was convenient to eat and tasted great.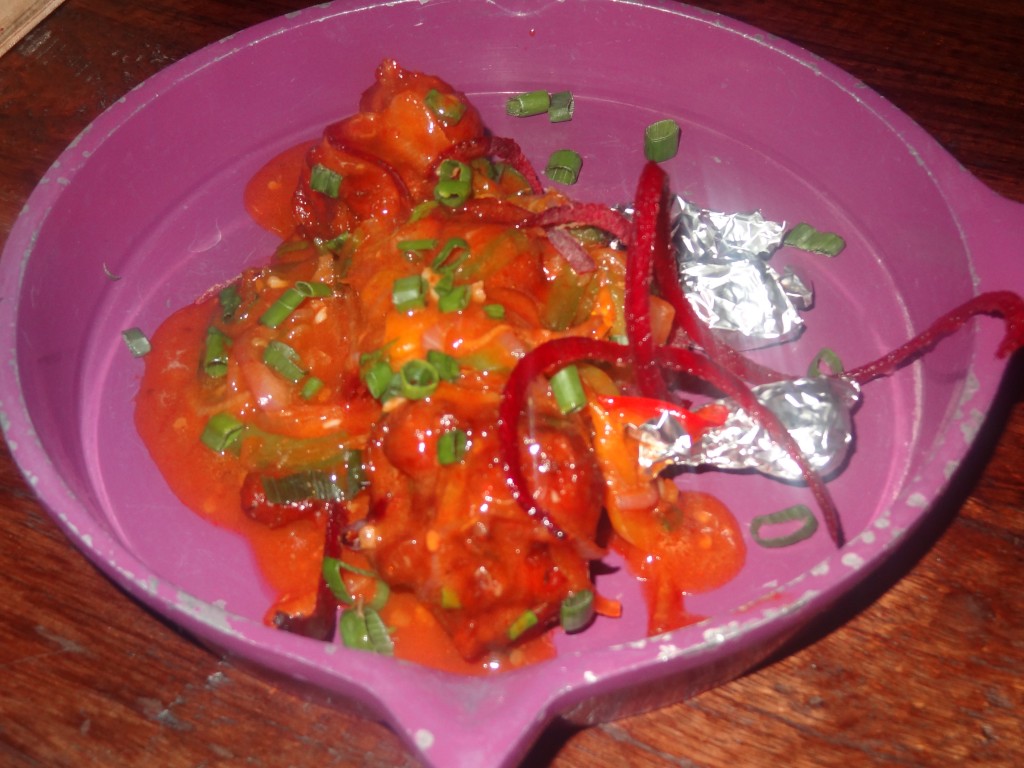 On the Chef's recommendation, we tried Keema Pav Sliders which were served with sliced onion and green chillies. Keema served in a purple coloured bowl along with three small pavs. Keema was cooked well with the right spices which tasted great with the pav.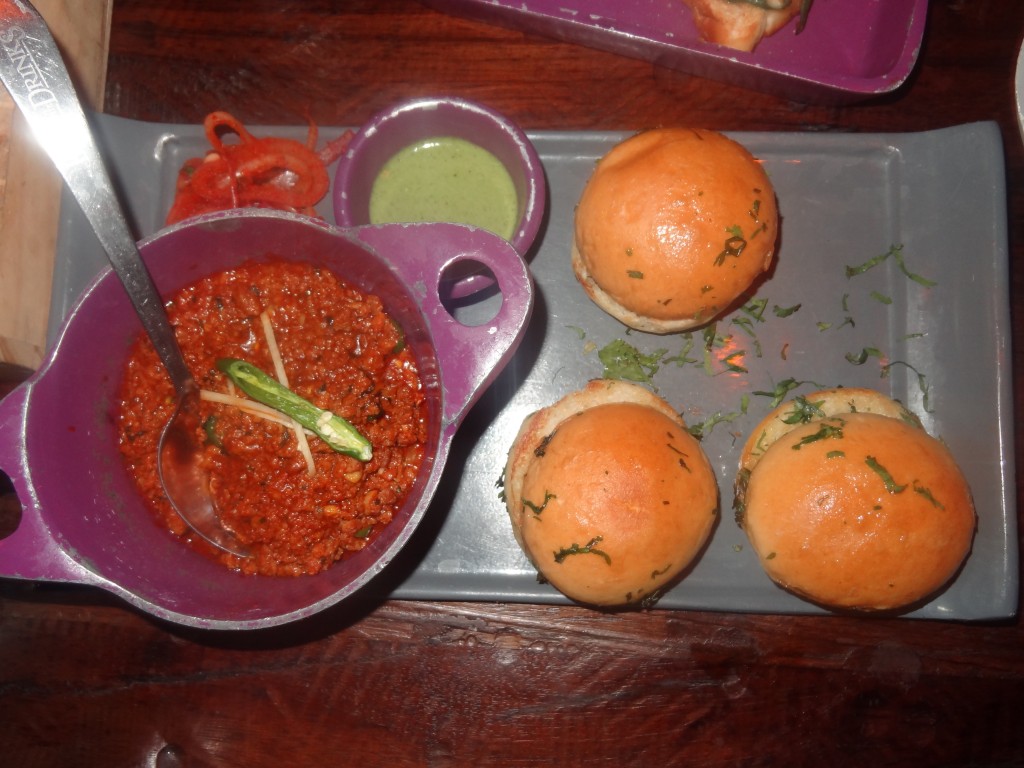 Then came the Cottage Cheese Peri Peri Pizza which was the best! The thin crust Pizza topped with small cubes of cottage cheese and mozzarella along with Peri Peri sauce is one of the most recommended dishes here.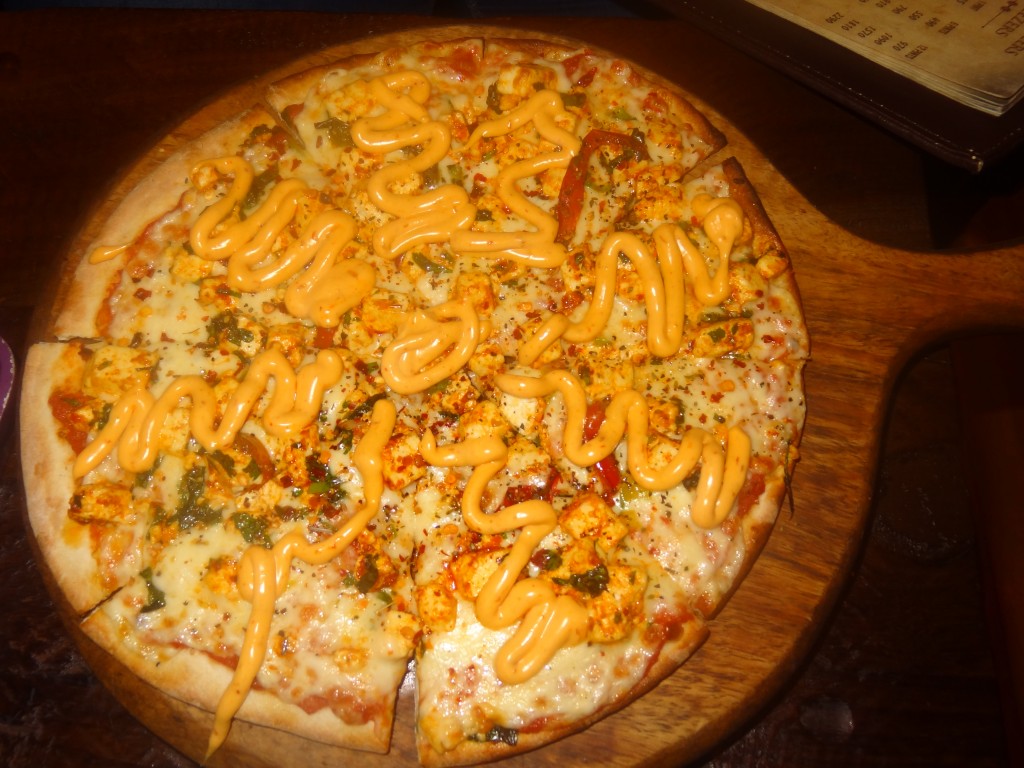 The Fried Chicken Burger was delicious with a crisp chicken patty along with lettuce and mayo. Again a really recommended one!!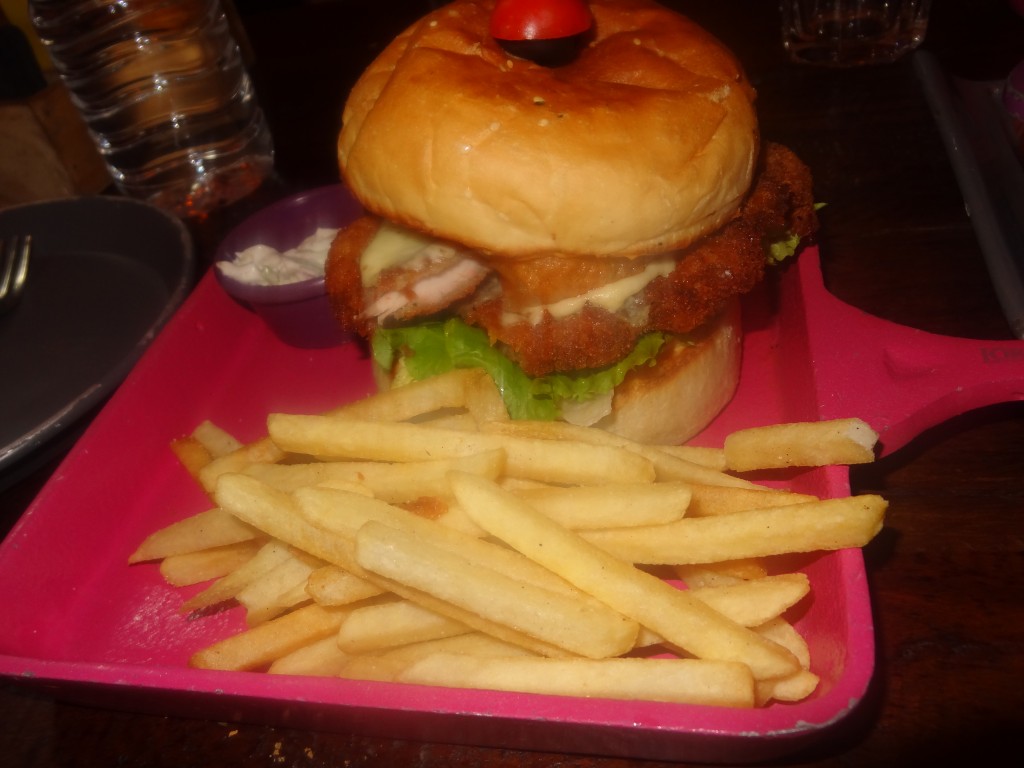 Time for desserts! Though, after filling our stomach we didn't have any space left but when we saw the tasty treats, our hearts melted. The desserts came in cute pink pans with handles which added more delight. The triangle shaped Chocolate and Walnut Pie was nutty, nice and moist.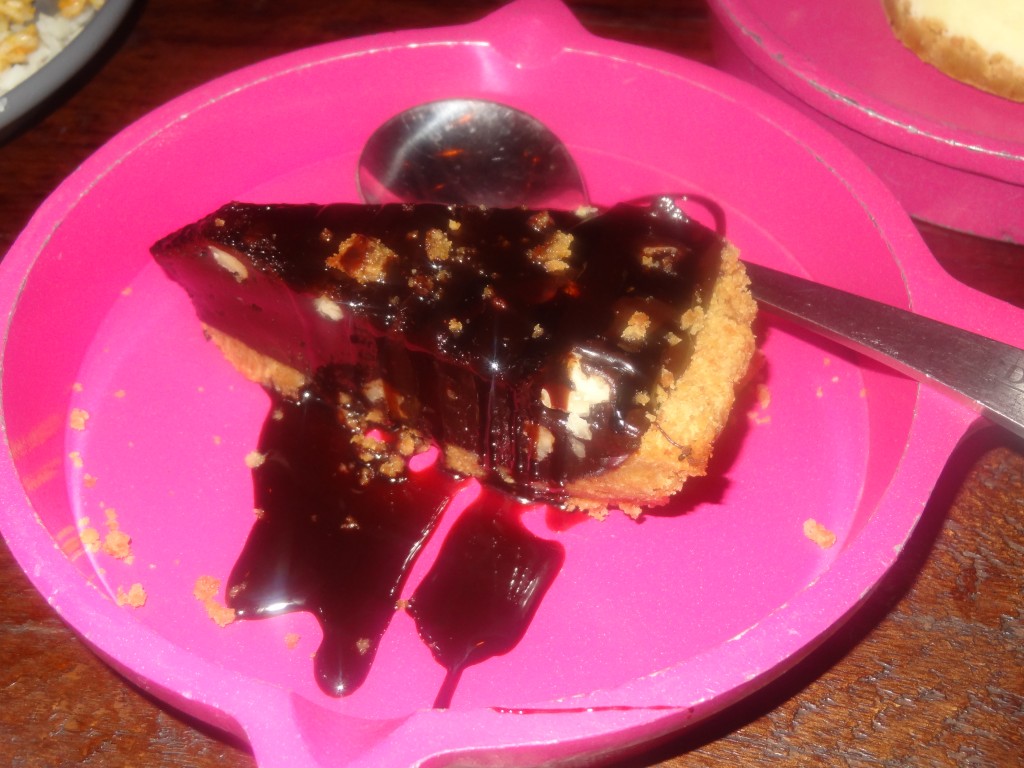 The Baked Cheesecake with Blueberry Compote was just like vanilla cheesecake with a biscuit base. The circular cake had a cream and vanilla centre with blueberry on the top.
The Salted Caramel & White Chocolate Tart had a crisp base though it was soft on the top.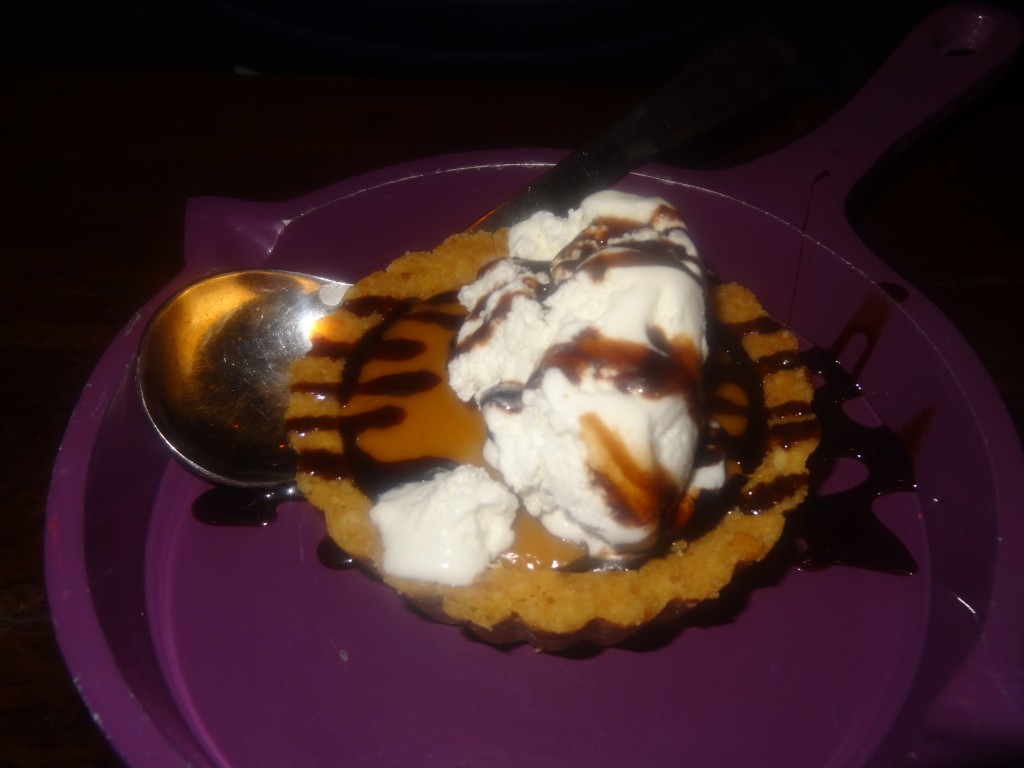 Team ChicLifeByte also caught up with Chef Dinesh Bahrani who was the man behind the tasty, yummy and delicious food. A product of IHM, Aurangabad, the chef was poached by restaurateur Priyank Sukhija. He personally loves to cook modern European food and is happy to see different kind of crowd here-from college goers to working professional. He manages a team of 38 chefs spread across Oriental, European, Continental and Indian Cuisine. Chef Dinesh hails from Mumbai and that's what we observed from his Mumbaiya twang. Though we were curious to know if he has taken a trip to sadda Dilli. We were surprised to know he has not taken a day off till now. Must say, a true workaholic.
Overall, a great place for an evening out with friends specially when the pocket is not too heavy. Afterall, this place has broken all records in India. It is the highest selling pub in India as quoted by Restaurateur Priyank Sukhija.