Veda is a place in CP where we can have delicious Indian food with high quality standards & taste and an ambience which is mesmerizing & which one can never forget be it the dim candlelights or the mirrors and comfortable sofas & chairs. I call it the emperor's dungeon where you see tall crystal glasses shining in the light (majestic & palace like) and the feel so Aristocratic and classic. The elegant royal mirrors and the luxurious décor is intricately done as the aura leaves you spell bound. The ambience will cast a spell and leave you ecstatic! It is simply breathtaking and the magic so real, captivating & alluring enticing with the glass, mirrors & candlelights lit with the demeanour of the holy devil of fashion world Rohit Bal with his imagination so rich & it makes your heart & senses travel to another world of rich tastes & authentic flavours.
The heavenly foodie delight began with a Ginger Pineapple refreshing welcome drink. It was nice & sweet being a little too on the sweeter note with fresh pineapple & ginger.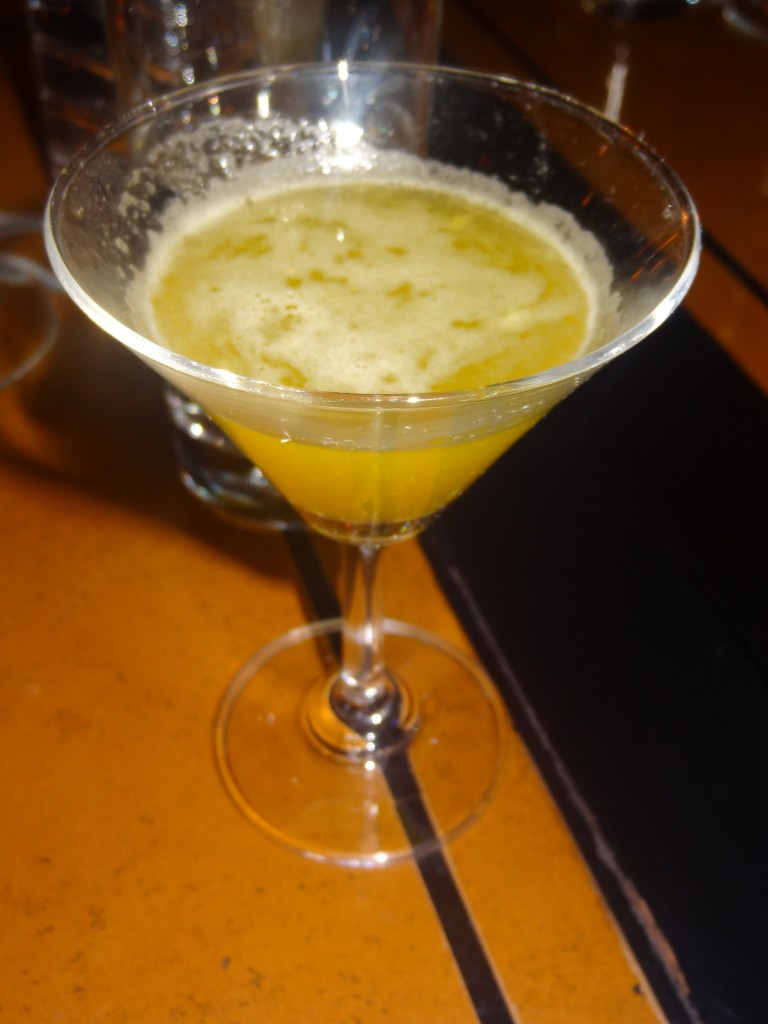 Then came the Amuse Bouche- Pudine mutter ki galouti with Philadelphia cheese. It was delicious, soft & yummy served with ulte tawe ka parantha. I felt it was really different & healthy too. The after taste was divine.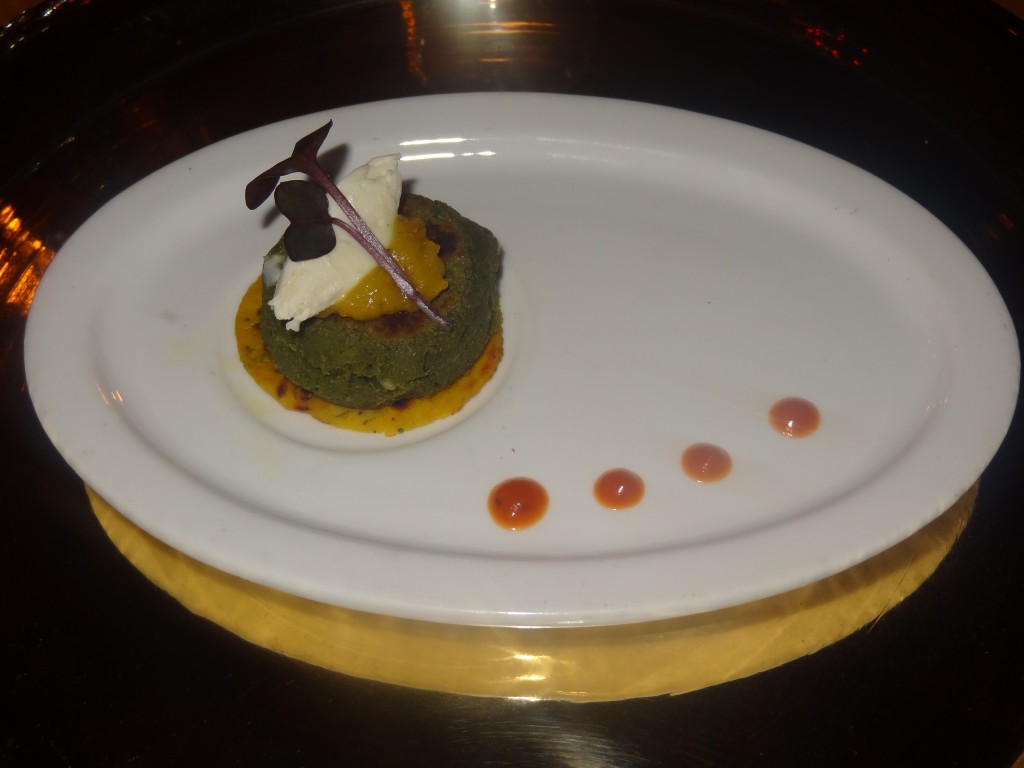 Next was the Asparagus Shorba which was nice & fresh, a little spicy though but lovely taste overall.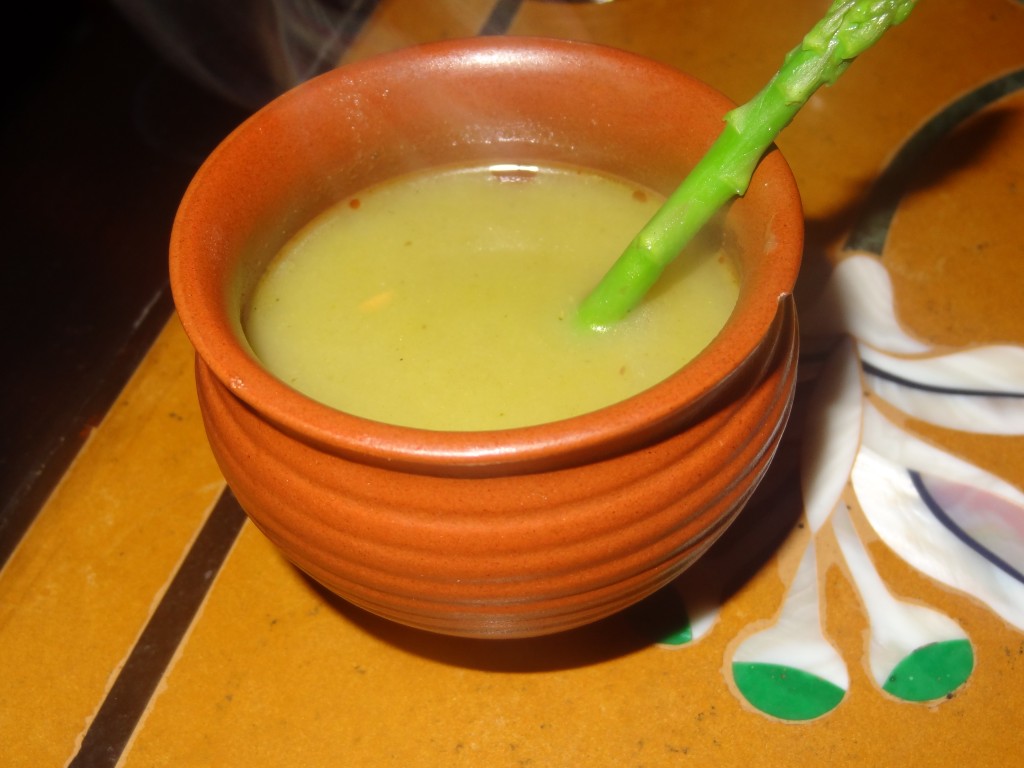 Based on our special request of a sweet mocktail, Mr. Aman Sahani at Veda CP got us a Fruit Mojito. The Fruit Mojito was very refreshing and the texture was nice & smooth. Loved it!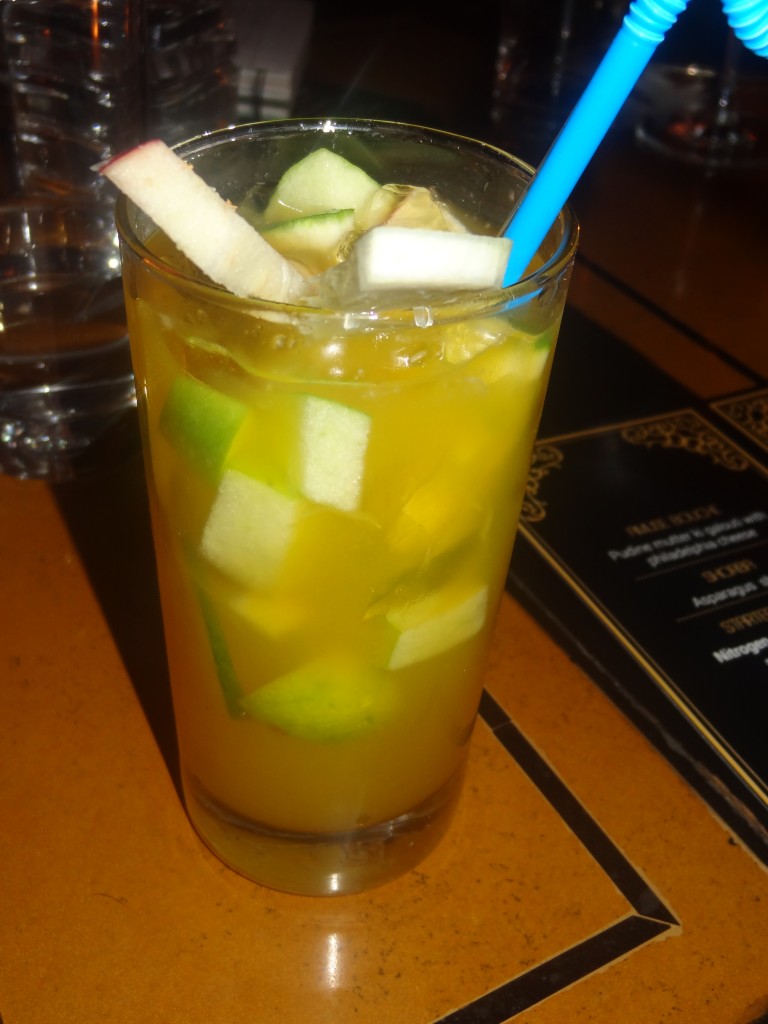 Next were Blooming Onions– Deep fried onions & potato florets which had a smokey flavour. They were very interestingly made & served. It was indeed a classy style of serving the onion pakodas & having it (as mentioned by Mr. Alok Aggarwal, owner at Veda CP). I loved crunching & munching the delicious florets, a great idea!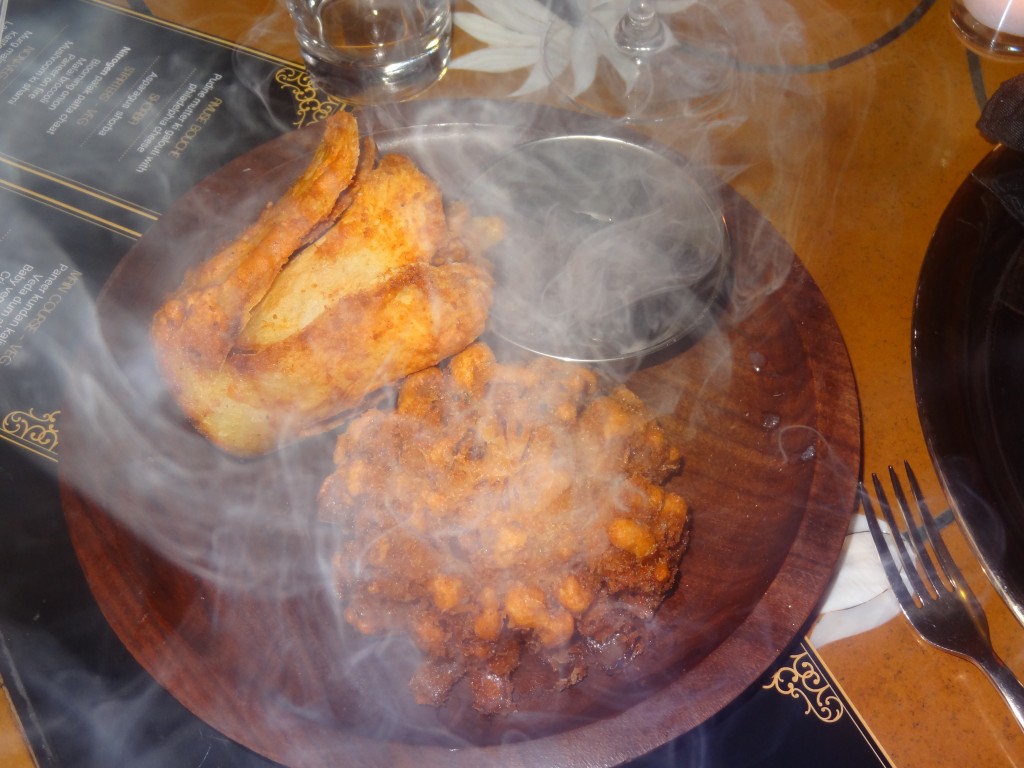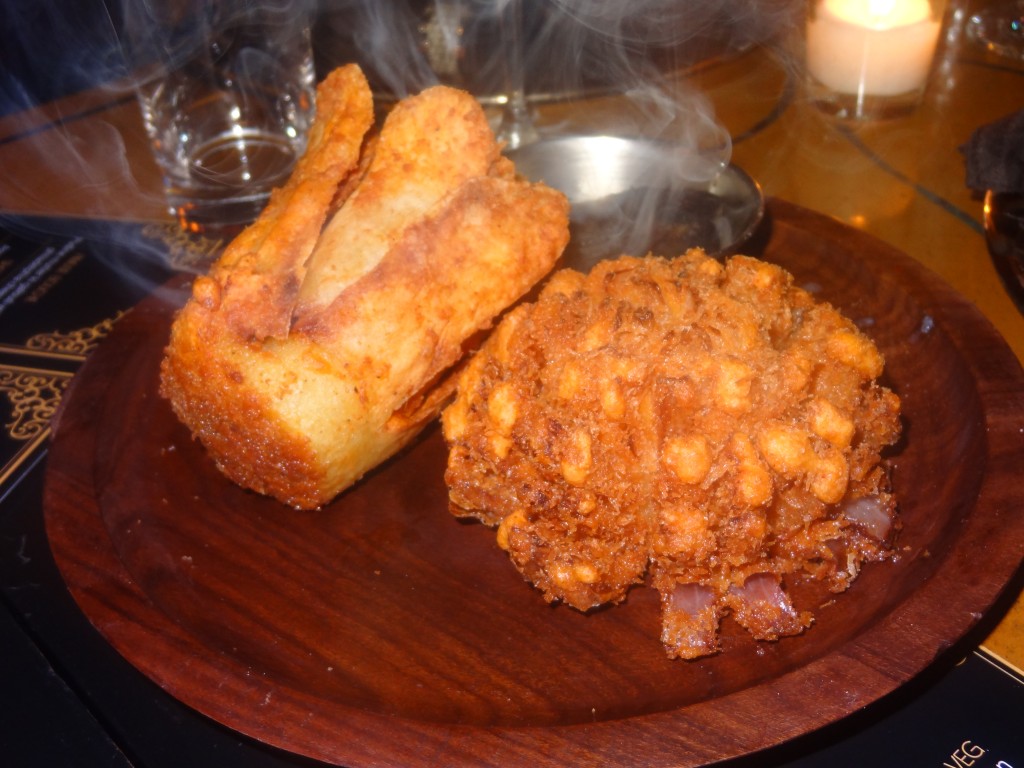 Coming to the most interesting dish of the day- The Nitrogen Palak Patta Chaat. It was freshly made in front of our eyes with liquid nitrogen, frozen yoghurt & crisp thin fresh palak patta. It was crispy, light & very different from regular chaats. Most recommended dish here!!!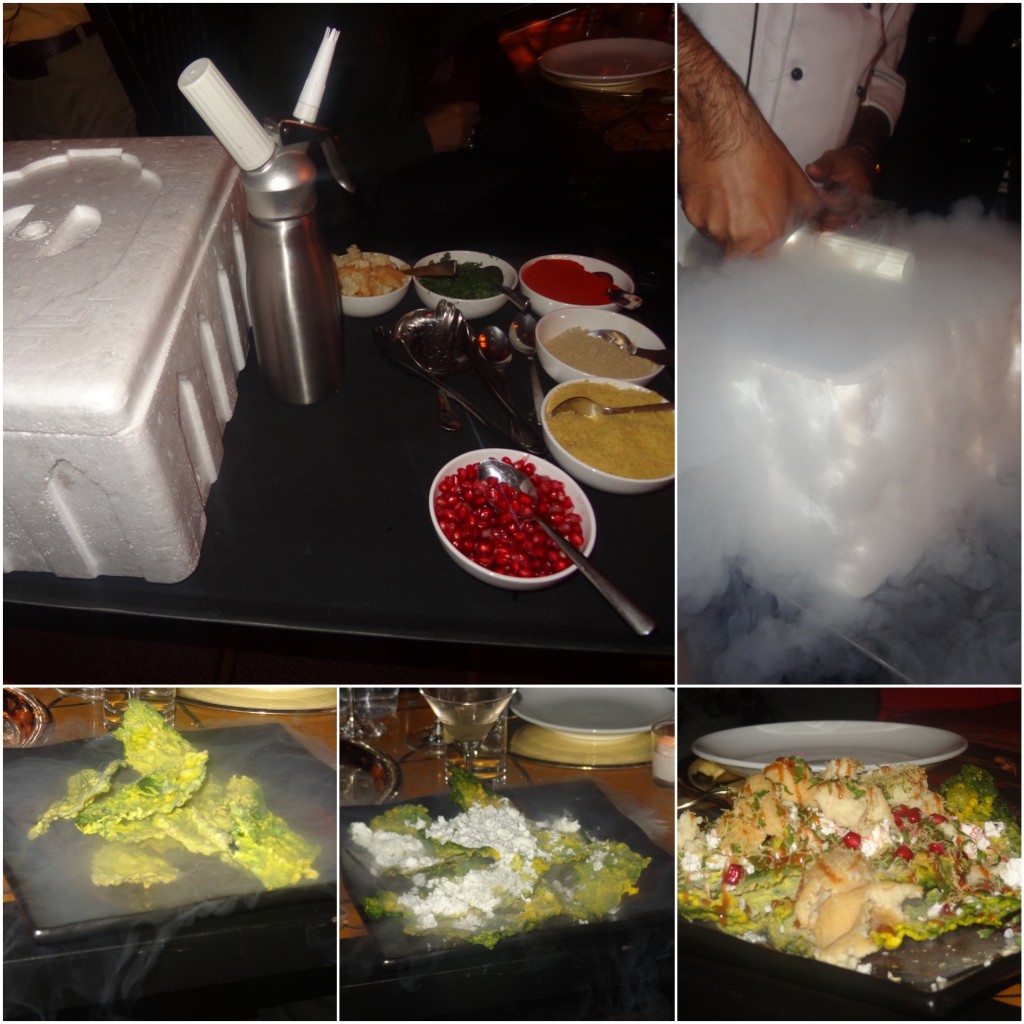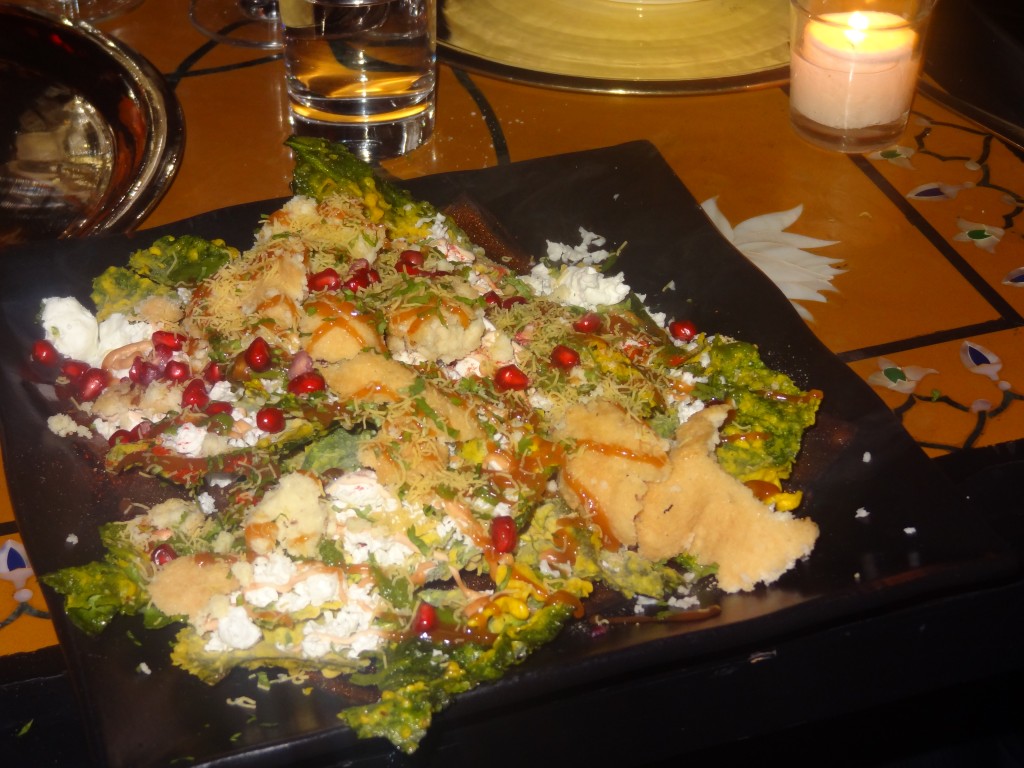 The Murgh Malai Tikka Fondue was very nice, rich & creamy. The smokey flavour added the much needed taste & touch. The Malai Broccoli was nutritious, creamy & healthy. Again a smokey touch was given which tasted great.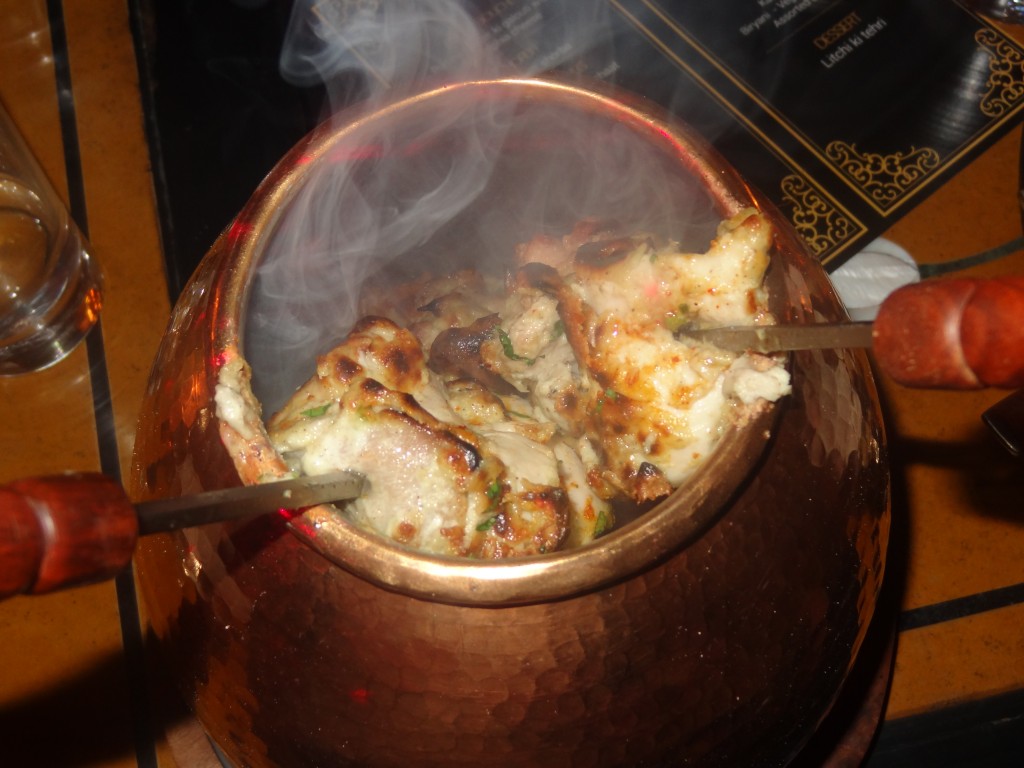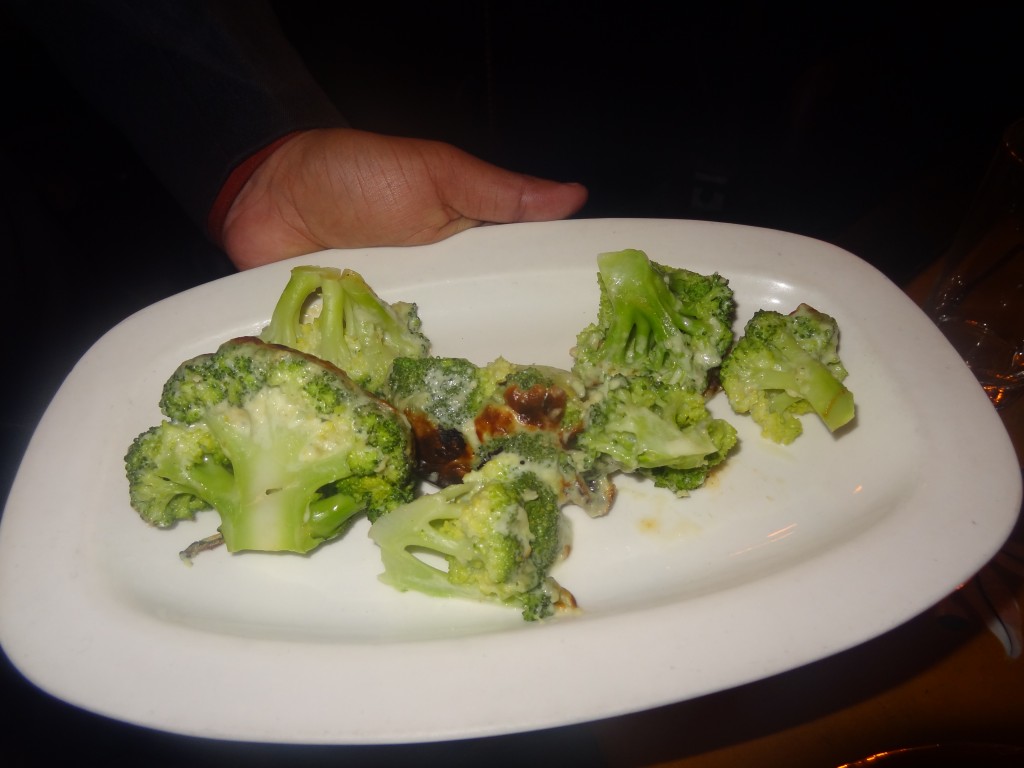 The Paneer on Fire was done in chinese veggies & sauces. It was a nice twist to the chilly paneer.The paneer had a really soft texture and tasted great.
The Lamb Seekh Kebab were spicy & tasty. The Chicken Kasturi Kebab were hot, fleshy & juicy. The Garlic Fish Tikka was warm, juicy & ripe with the fish tenderly cooked & tasted nice with the garlic flavour.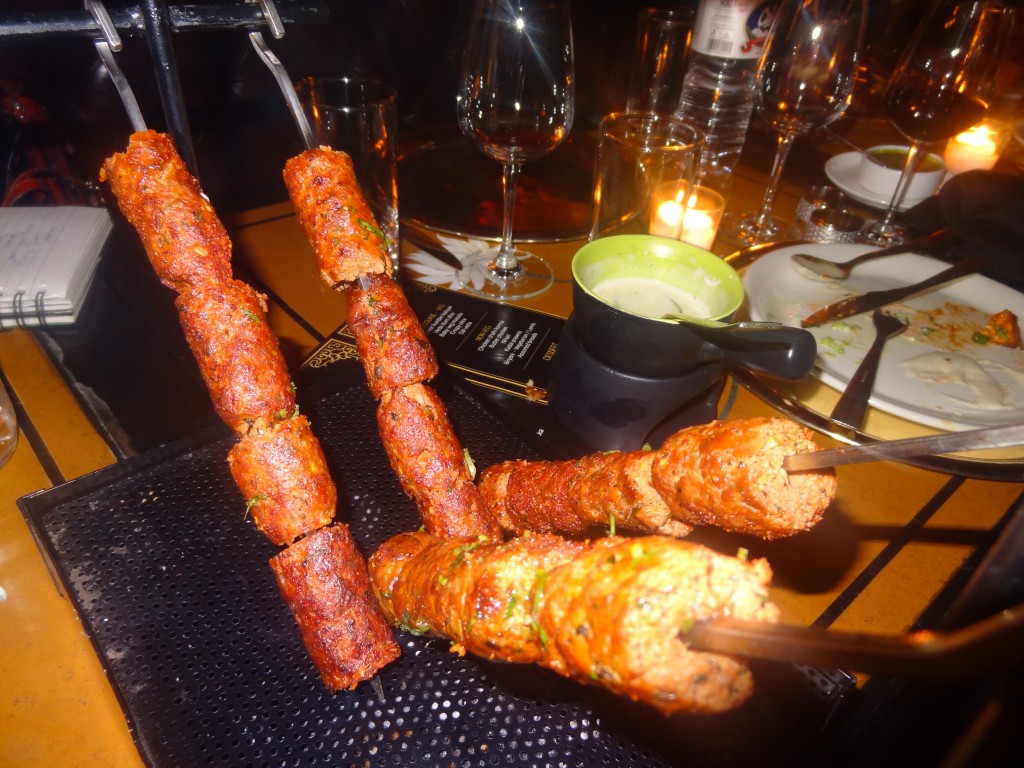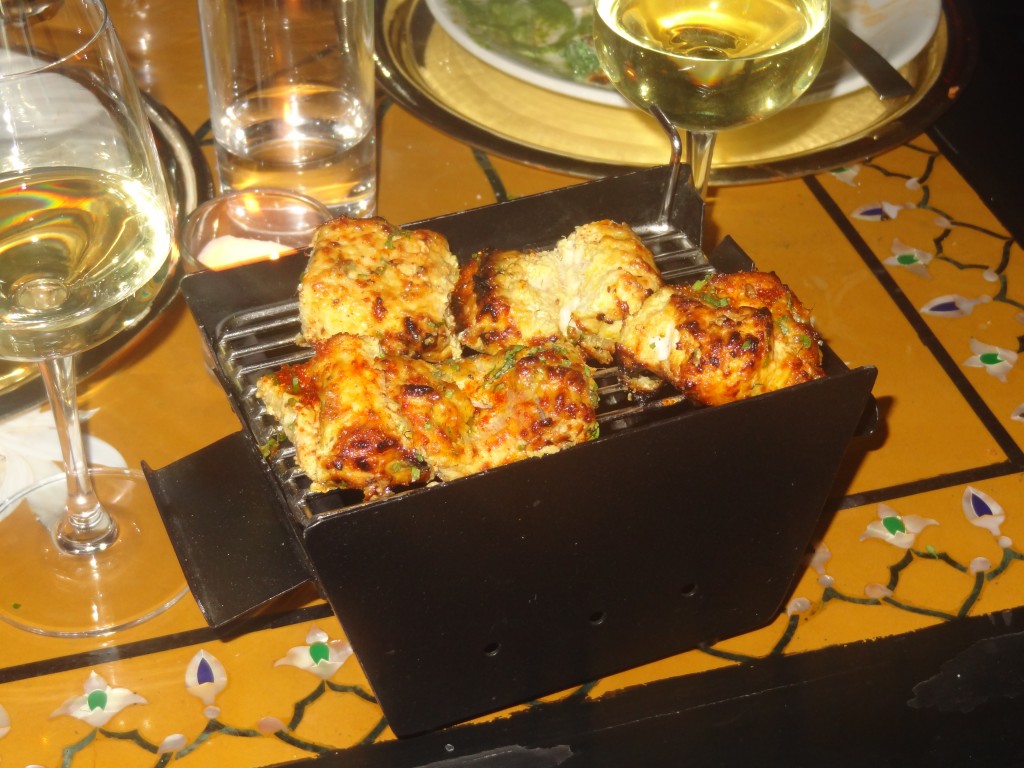 The Dal Veda was creamy & rich. It had a really nice flavour. The Chicken Korma was creamy & rich and just melted in the mouth The Naan was soft, layered with butter.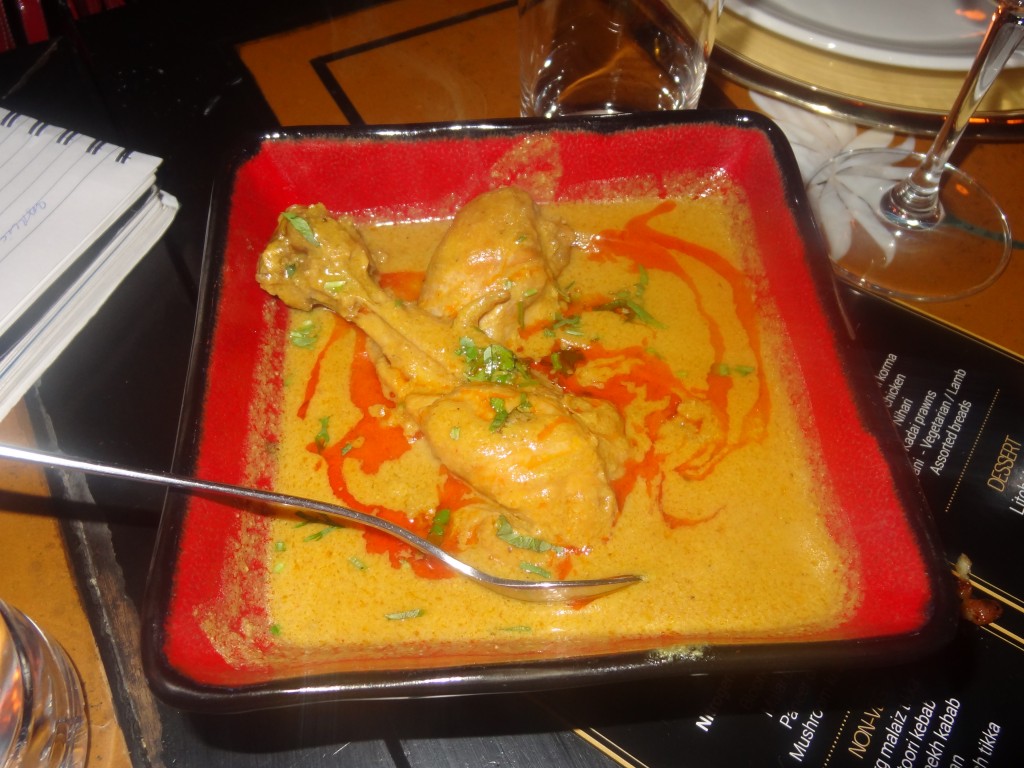 We ended our meal with Litchi Ki Tehri. Served in a tall glass, it was a combination of rabdi with litchi pieces & gulab petals.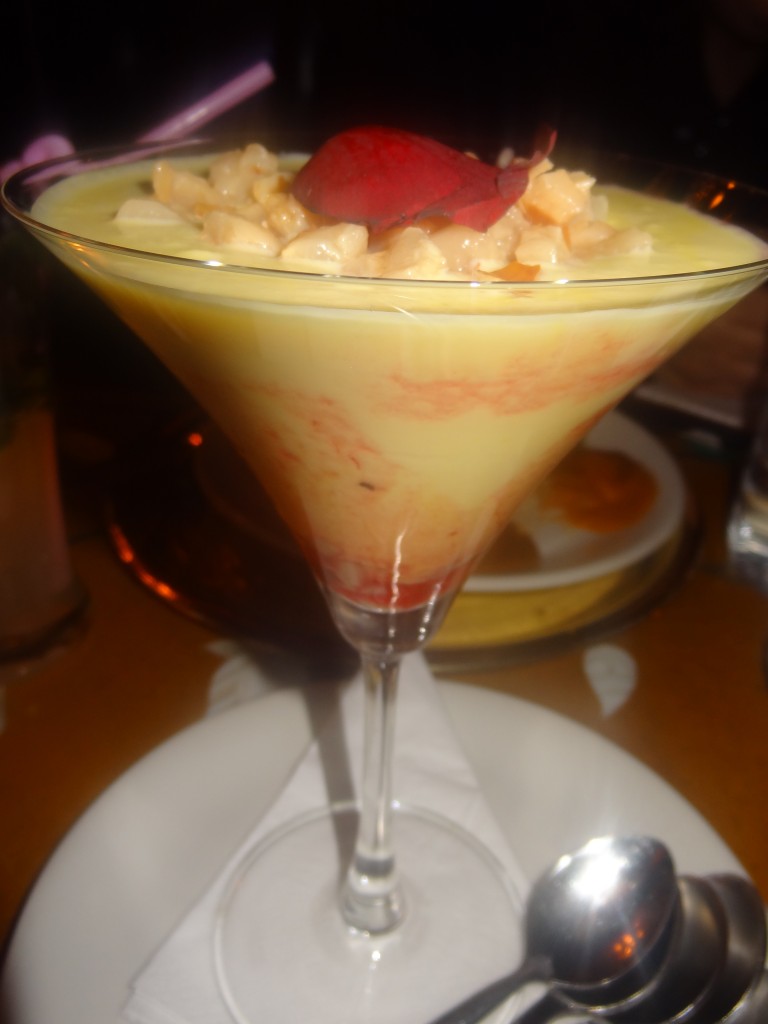 In a candid conversation with Aman Sahani, he mentioned "The main focus is Indian food which is delicious authentic well cooked fashionable food with spices being brought from Rajasthan to get special flavour in food. Rohit Bal has specially designed this place for his friends & super foodies. From tandoori to main course, everything is authentic Indian here & special with quality standards hard to replace and authenticity standards very high keeping the love for Indian food in mind. We have proper authentication & standards matching with the latest fashion & what people like to have today. We have put a special emphasis on healthy eating & low calorie food as well."
So along with the comfort & confines of the restaurant and passion for eating you have nowhere to go but to come to Veda for the food is delicious & the ambience is classy, divine & majestic so you feel like a king & eat like a king, in every special dish you feel the love & passion for food and yes the authenticity of Indian food in a place, you will want to visit again.