Being a Delhiite, Nehru Place has always been the go-to destination for electronics – either for getting your laptop fixed or for a new mobile phone. Being a foodie, our rounds to any place are incomplete without eating and there has surely been no restaurant in Nehru Place which offers a nice hygienic meal with nice seating. Epicuria did solve this problem to an extent but a food court is not the best place to have a nice hearty meal.
I recently spotted Shree Rathnam on a sunny afternoon of October and my excitement had no limits. I had tried Shree Rathnam during one of my trips to Chandigarh and absolutely loved the food, so with no second thoughts, I stepped inside the restaurant. I was greeted by Harpreet, the owner of the restaurant along with Keshav, the manager. I was quite impressed by the calm and composed décor done in beige and brown. After the hustle bustle in the market, people do crave for a nice meal in peace.
I made myself comfortable on one of the plush and comfortable couches and immediately asked Keshav for his recommendations on what should we should try. The enthusiastic and smiling manager had a long list of recommendations and we were quick to decide what we want. We started with Dahi Vada. Vada immersed in sweet curd had boondi sprinkled on the top. The vada was soft and tasted great with the sweet curd and the crisp boondi. Surely, a must recommended item on the list.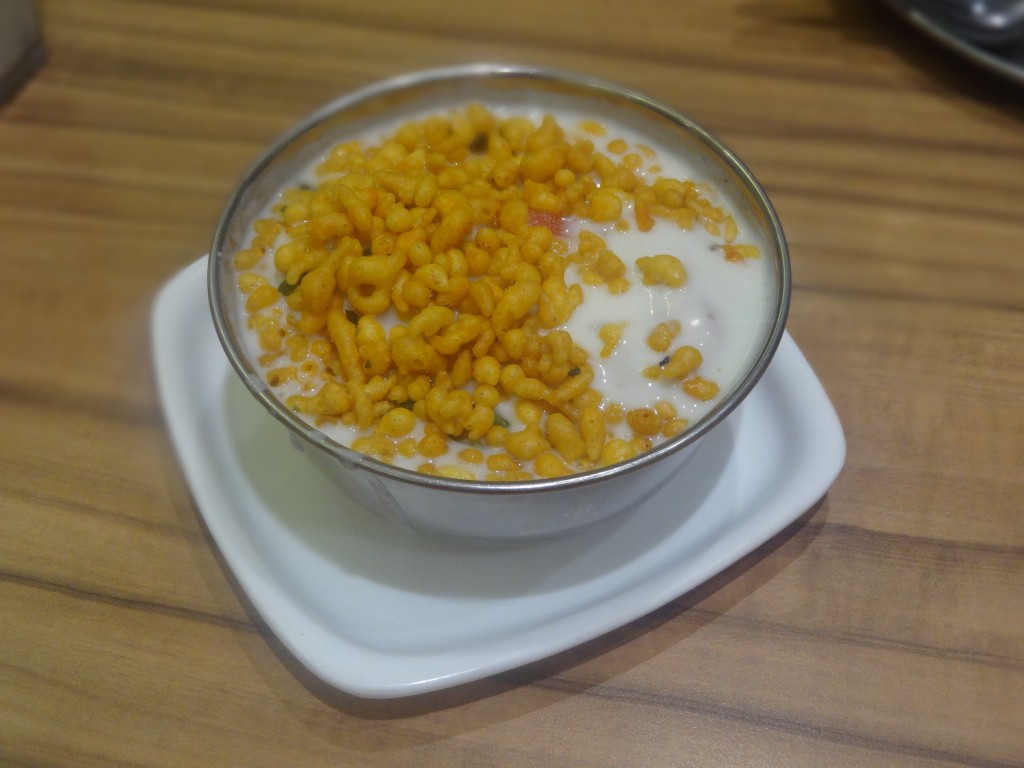 Next was Manchow Soup which was quite soothing and the hot and spicy flavor gave a great taste. It had finely chopped mushroom, paneer, carrot and cabbage with crisp fried noodles. The noodles gave a great taste with the soup.
Next was time for Rice Idly which was soft and fluffy. The real test for a South Indian restaurant is its sambhar. The sambhar tasted great with the right amount of spice. This was the first South Indian review for ChicLifeByte and I am glad we didn't go wrong in choosing the place.
How could our review be complete without the exotic beverages. We glanced the beverage section and decided on Badam Milk and Butter Milk. The chilled Badam Milk had small pieces of badam immersed in the yellow coloured milk which looked pleasant to the eyes and tasted great. The best part was that it wasn't too heavy on the stomach so I saved my appetite to eat more and review more. The Butter Milk had a South Indian Tadka of coriander, green chilli, jeera, and ginger. With the delicious South Indian twist, this drink is a must try.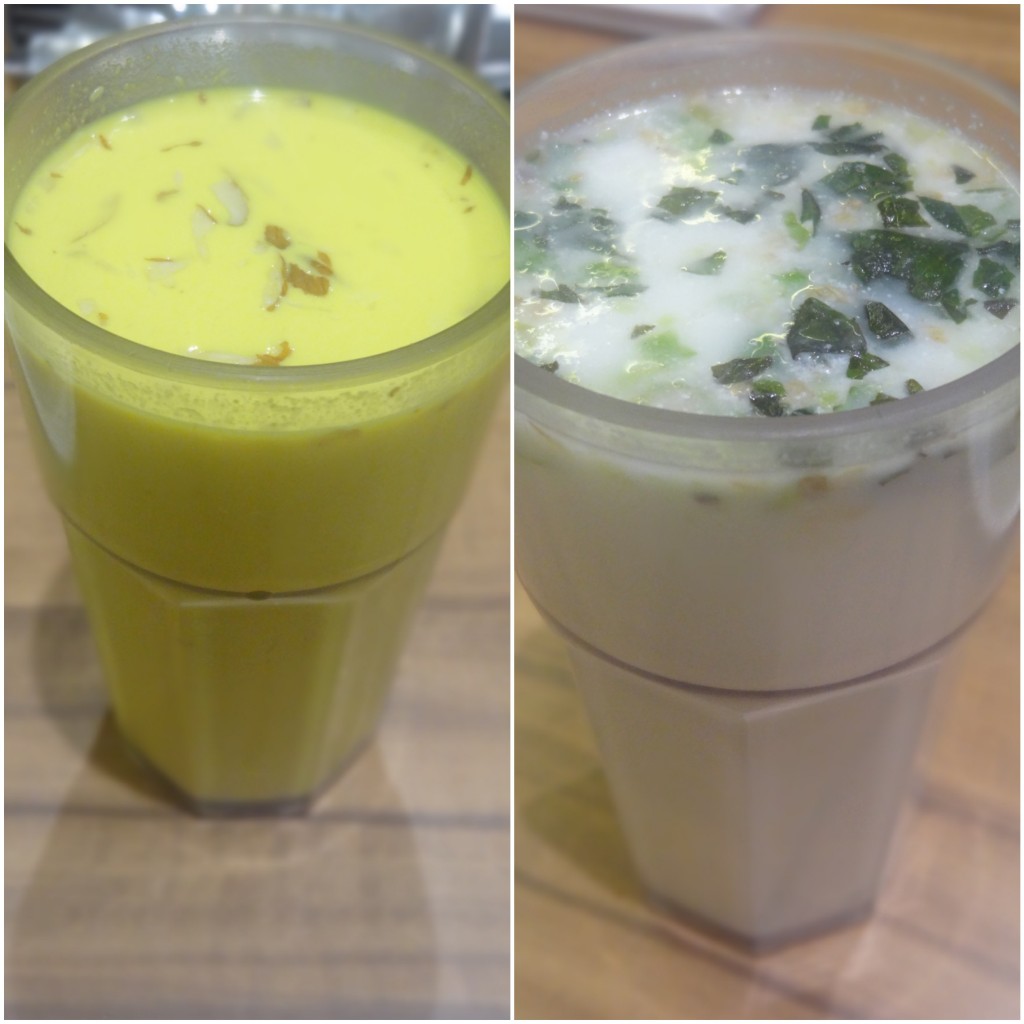 Chinese is a personal favourite so thought of trying Paneer Manchurian. I have never been too confident of ordering chinese at a South Indian place but could not resist myself. Well, when the dish came, it looked great and I am was glad that I made the right choice. Finely chopped fried onions and tomatoes were sprinkled on top of paneer. The paneer was one of the softest and freshest paneer I have ever had. It just melted in my mouth. However, they could have made it spicier. After all we are used to Punjabi chinese, not the authentic version.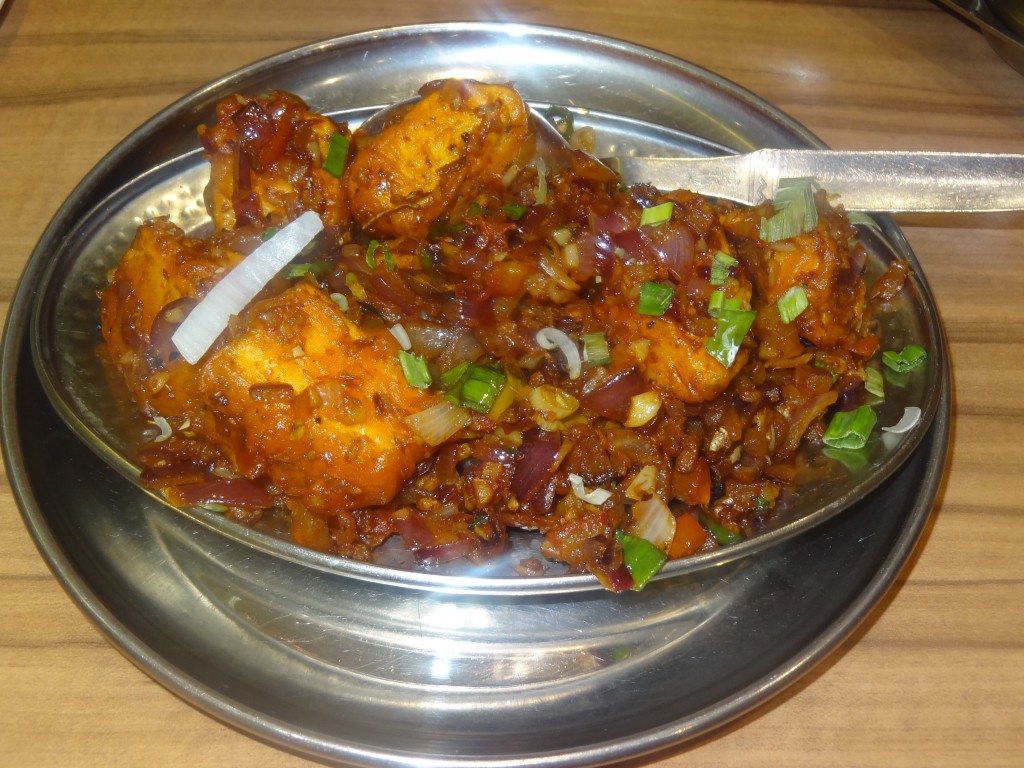 Next was Puliyogare. Don't think much while reading the name. The translation is quite simple. It is Tamarind Rice. The rice was served with sambhar, chutney, raita and papad. The tamarind rice had peanuts, dal and curry pata though don't know why it tasted sweet. I was expecting it to be khatta meetha. Raita had small pieces of cucumber, tomato and onion and was an absolute delight. I love South Indian papad and it did full justice to its legacy.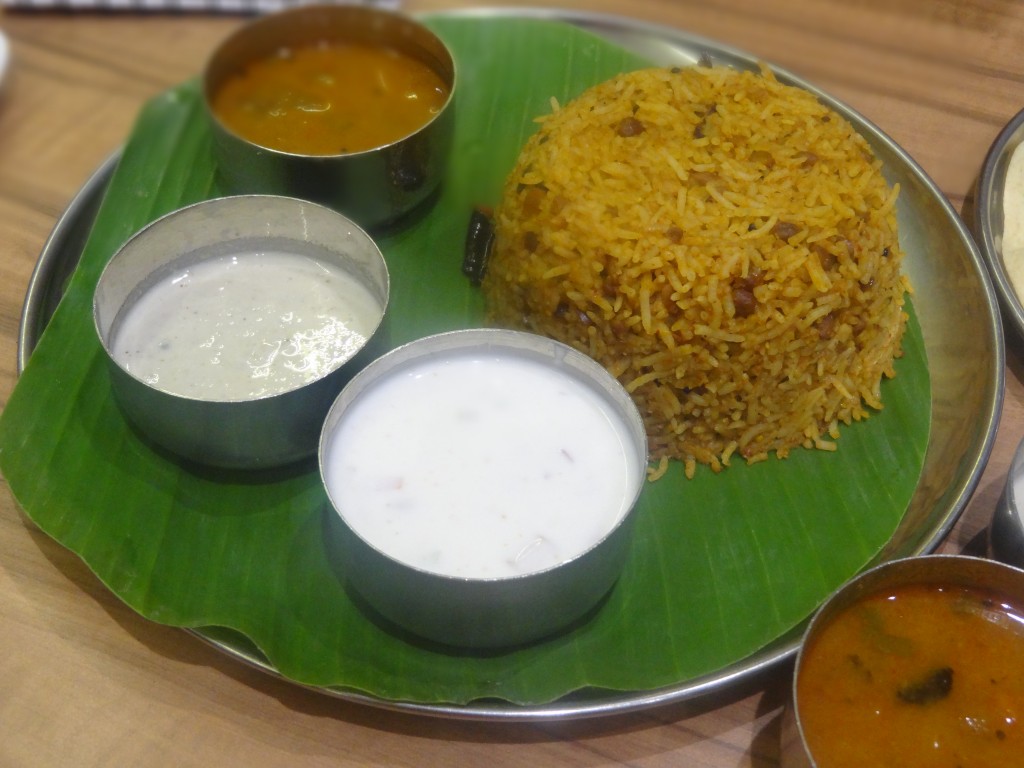 Next was Palak Paneer Dosa. Wow! Palak Paneer in a dosa. Surely looked like a combination of North and South Indian cuisine. The crisp dosa had a filling of palak paneer along with peas. Though it was a nice try but I am not too confident of trying it again. I like my masala dosa the best.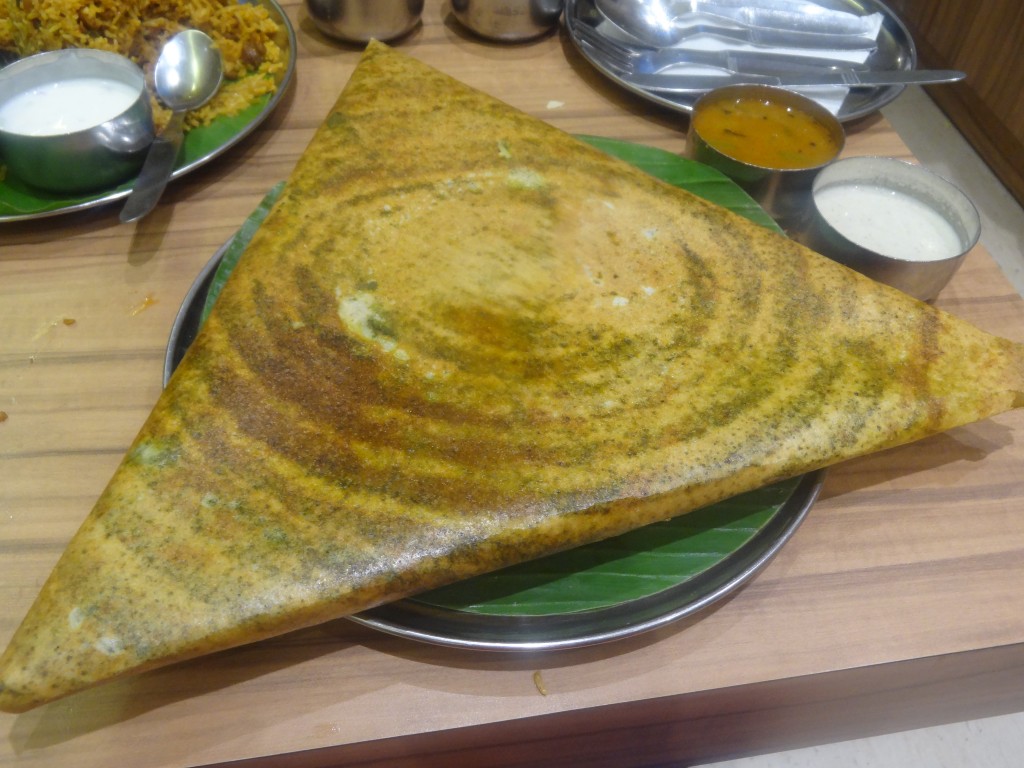 One of the specialties was Set Dosa, a blend of poha, rice, banana and kaju dosa served with veg korma. It could surely be called a desi pancake owing to its sweet flavour.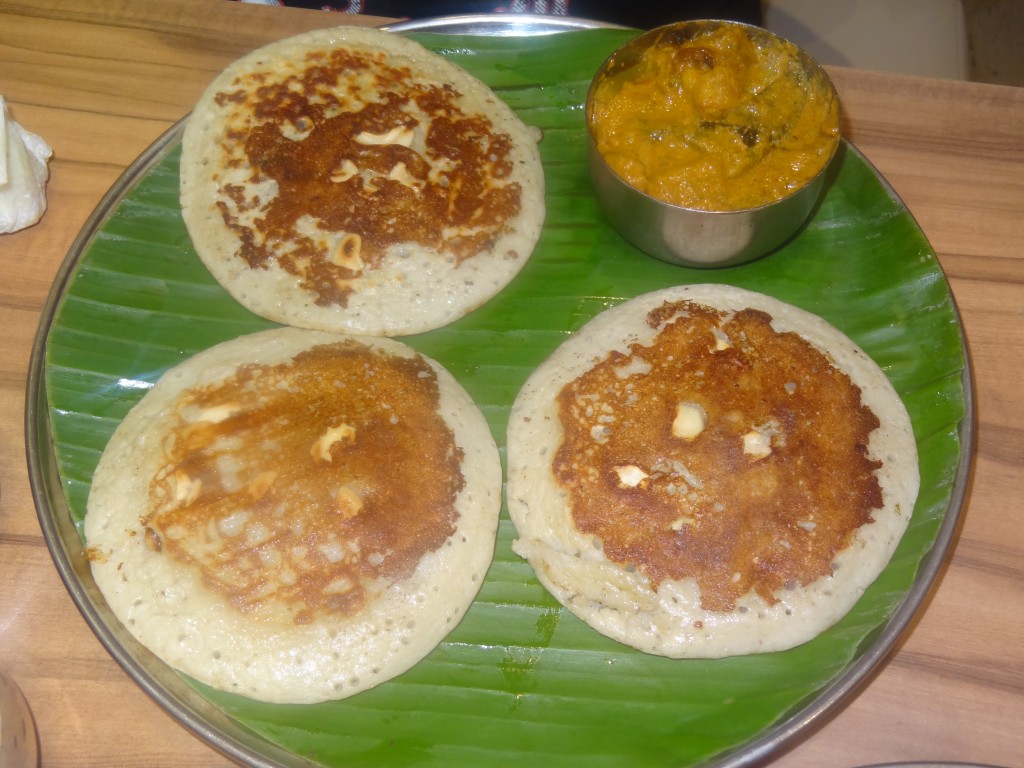 Next was time for Vada which was crisp and soft. The vada platter had 4 small vadas served with sambhar and chutney. Tasted great!!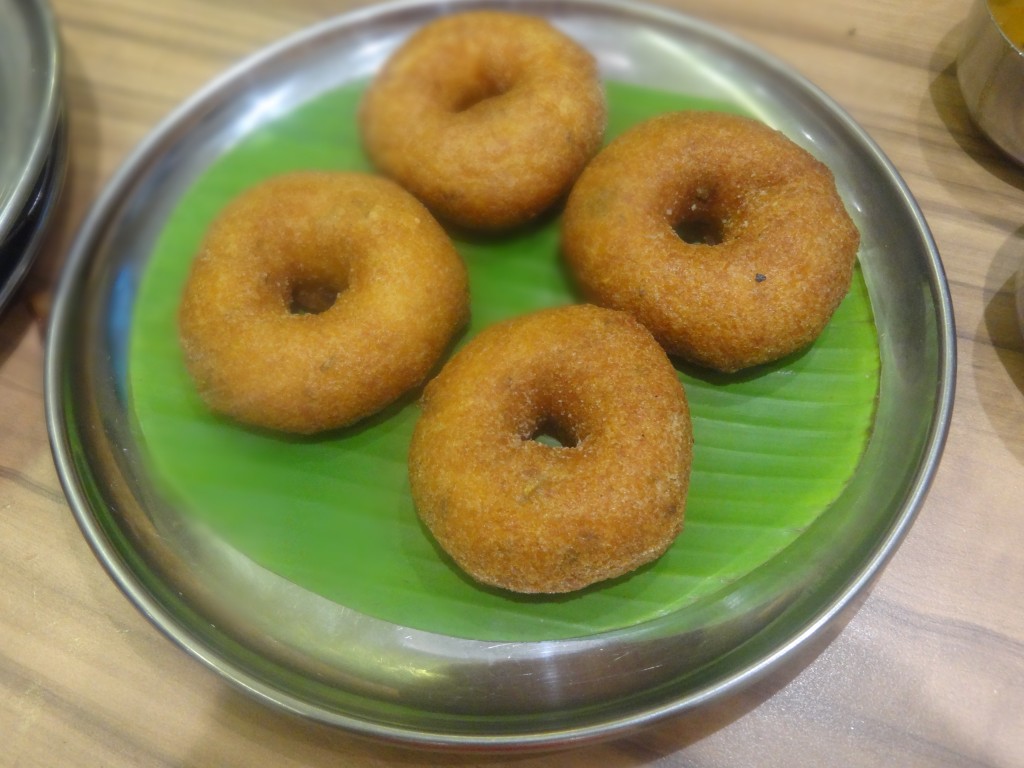 For the desserts, we tried the Shree Rathnam Special Ice Cream which consisted of scoops of chocolate, strawberry & vanilla ice cream loaded with seasonal fruits and topped with a cherry. It was lovely & a perfect ending to the meal.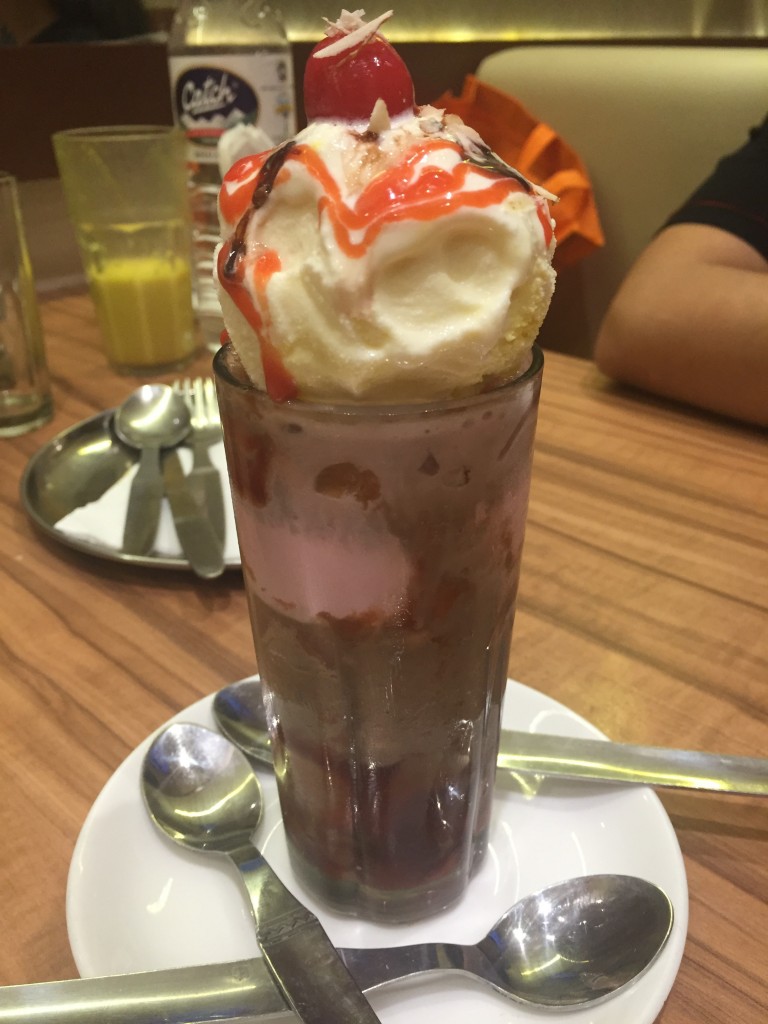 We also caught up with Harpreet for a candid conversation who mentioned they never use MSG in any of the items. An avid Zomato user, Harpreet generally prefers non-veg delicacies and Amritsari food. We were surprised as to why would a person who loves non veg open a pure veg restaurant. When we asked him, he had a really sweet reason behind it. This was actually a tribute to his parents who love South Indian Cuisine.
The restaurant is full of corporates and families during the day but as the sun goes down, its mostly the family crowd. They had initially laid out benches at the restaurant but as they saw more female crowd walking in, they immediately got couches placed. Now, that's quite considerate!!
So, if you love South Indian cuisine, you should visit Shree Rathnam at Nehru Place. It will surely leave you wanting more and make your Nehru Place visits more interesting. Though, they offer North Indian and Chinese as well. We could not try the North Indian dishes as they have a specific timing for the same. By the time, we reached there, the time had already passed.  After the wonderful experience, I am sure we will drop by for North Indian cuisine soon.
Review Credit: Shilpa Arora