As they say, there's no place like home, we entered a colonel's home for dinner. The owner and promoter, Mr. Ankur Aggarwal personally took us for a home tour (we're not using the term restaurant here, as the warmth and respect given to the eatery by the owner is of a military fan and respect involved).
38 Barracks is living room and a balcony of a retired colonel from military. Divided into different sections like a house, you'll find the locker room, the living room, and balcony. They also have a small basement space for private gatherings which can cater about 50 people easily.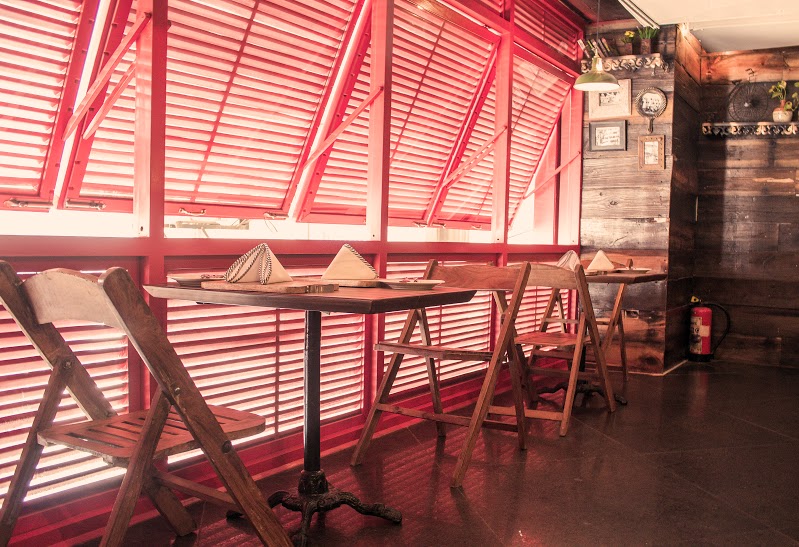 The decor goes as per his journey in the military and is about his likings. He seemed to be fond of sports so his golf kit, his boxing gloves were there. He was fond of music so his vintage radio was there. He was fond of going on picnics so his jerry cans, his coca cola cans, ceramics Tiffin were on display. He was a hunter so deer heads, hip heads are there. He was an ex military man so we got to see his guns, medals and shields. It seemed that he was in World War 2, so he collected on landmine detection meter, one German petro-max, ammo boxes, missile container, helmets, hip flasks, uniforms, caps, etc.
We could also feel that he was a well read man, fond of reading; we could see his law books, encyclopedia, novels etc there. Passionate about plants, the balcony had all the greenery.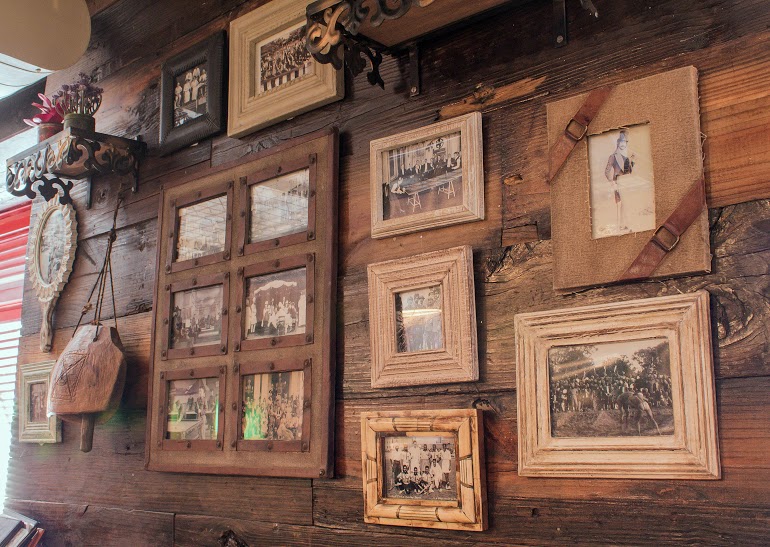 Then came our turn to have his style of food and drinks; we started with a range of mocktails and cocktails. The most interesting part was that all this had a military connect. We started with 49th Battalion, an amalgam of watermelon juice, apple juice, and green chilies topped with sprite and Sergeant, a concoction of Khus syrup and pineapple juice topped with some soda.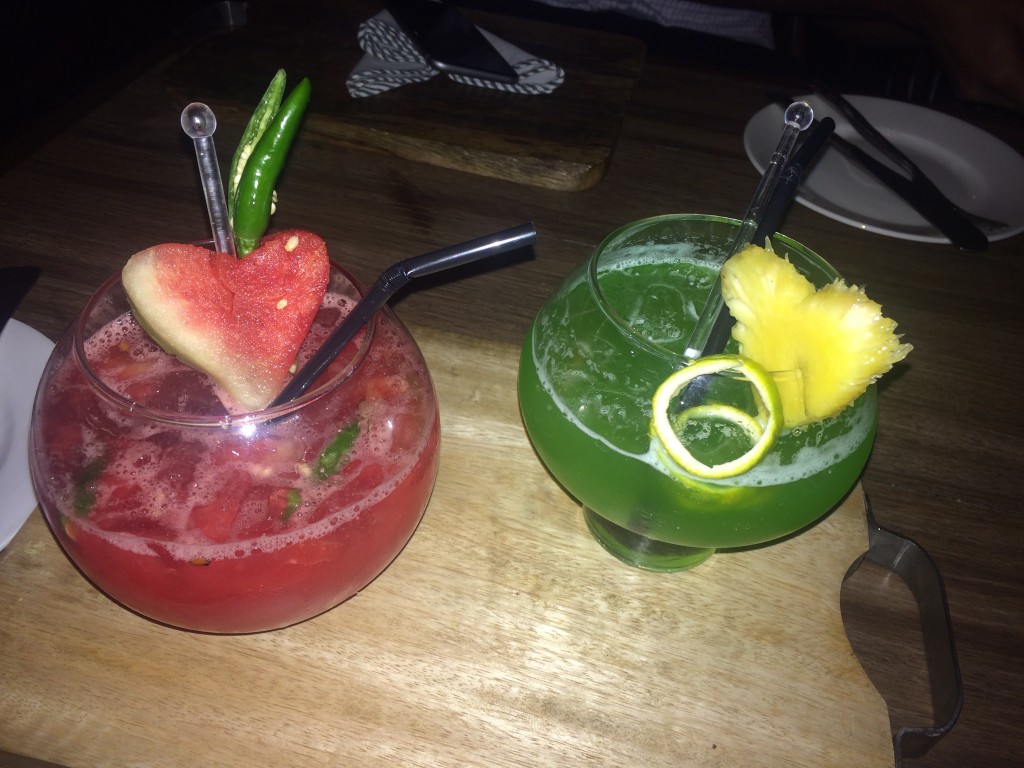 This was about mocktails. We then tried some cocktails Kiwi mule (Fresh Kiwi + Soda + Sprite and some magic), CuMint Ice (Fresh Cucumber + Mint + Vodka + Sprite and again some magic) and the even more magical Bantas (Strawberry & Blueberry).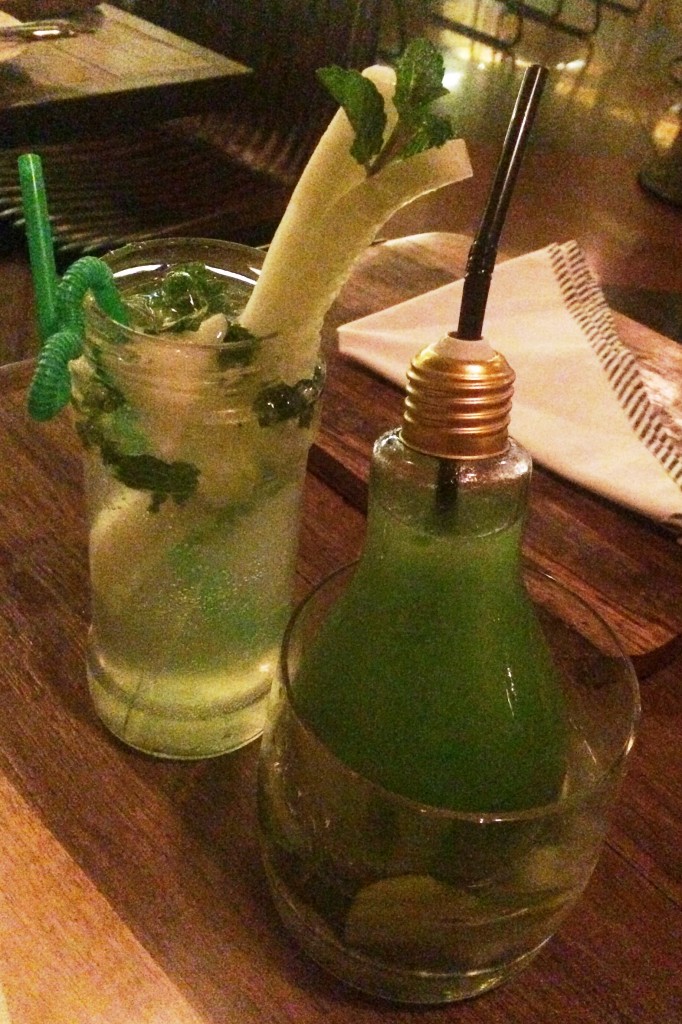 Every starter felt like a battle in the plate. The Paneer Tikka was a barrel shaped tikka nicely cooked in tandoor and stuffed with chopped dry fruits. The plating was done with tangy beet root chutney and was served with a shot of butter milk.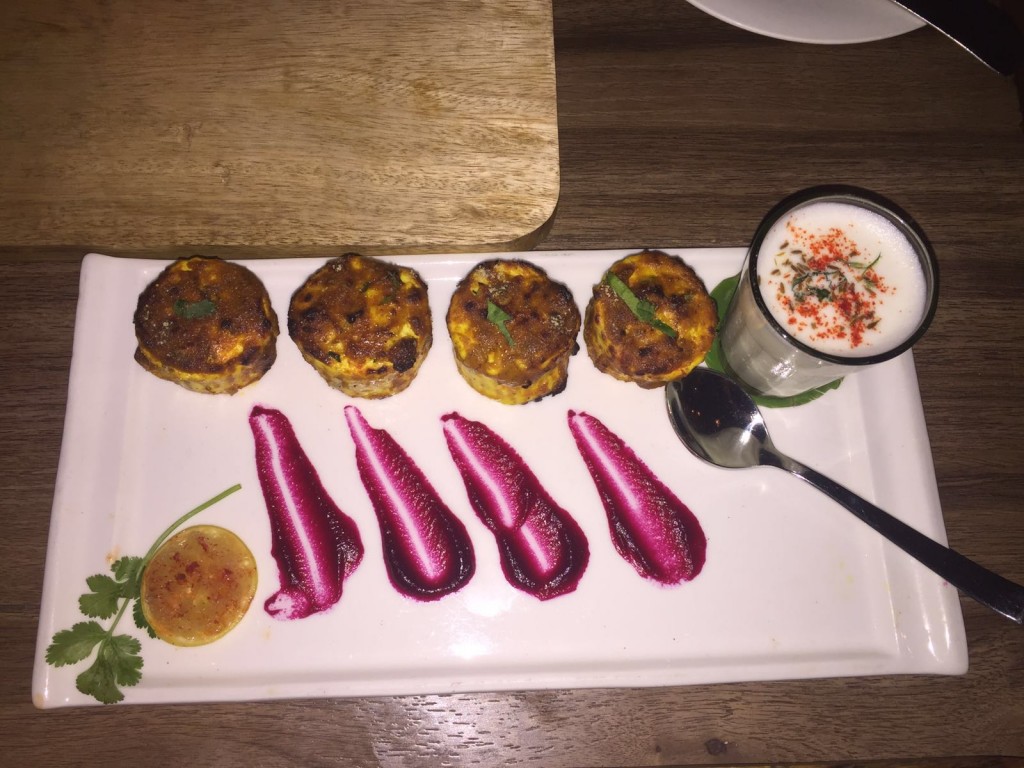 Then we noticed an Indo-American battle platted; a skin platter, Indian Aalu (potatoes) and English Cheddar put in a dish together and served with some guacamole, sour cream and tomato relish.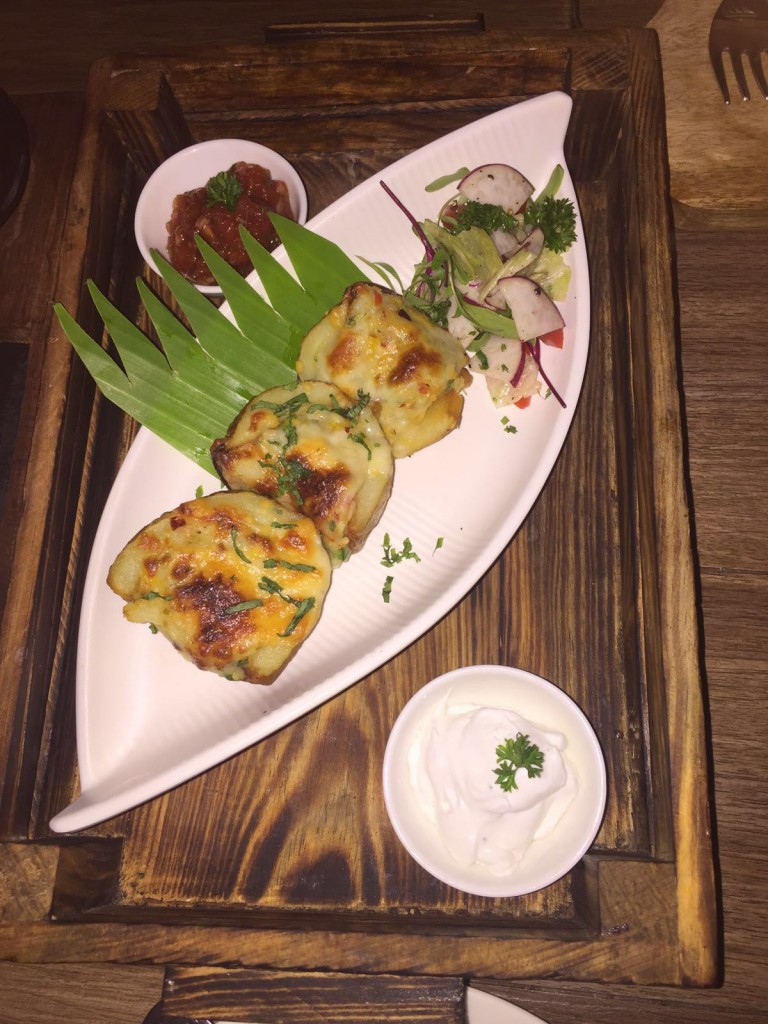 We then entered into an Indo-Greek war zone with Mirchi Vada and Spanakopita in the same plate. We ended the warzone here and were served an ammo box of Kadhai Paneer, Subz Miloni, Mint & Curd Chutney, Butter Naan and some onion. The presentation was commendable. All main course dishes were served in a good portion for two in a signature ammo box. The Kadhai Paneer was a Punjabi heart winner, subz miloni was a little bland for my taste buds though and butter naan was a rockstar, as usual.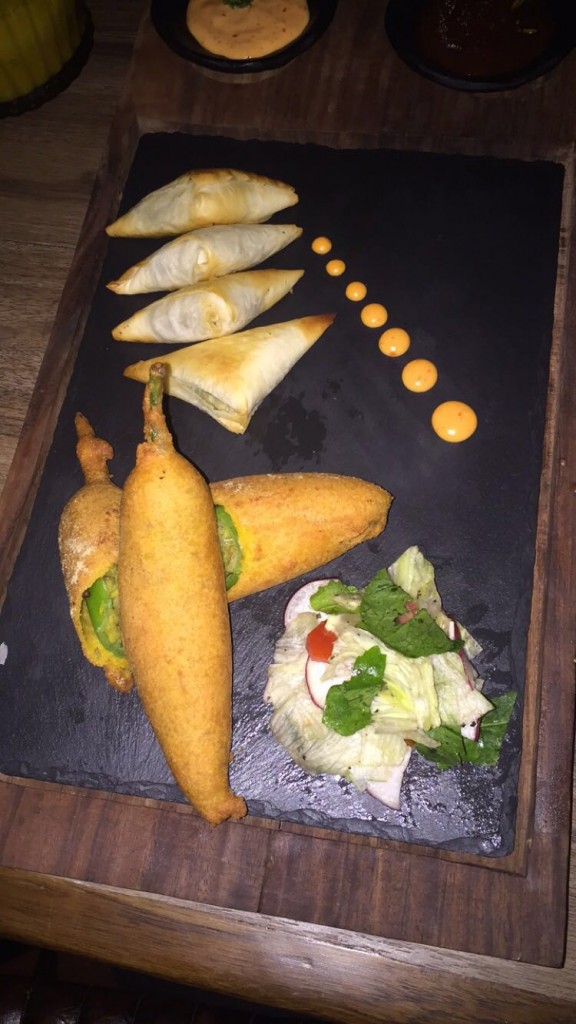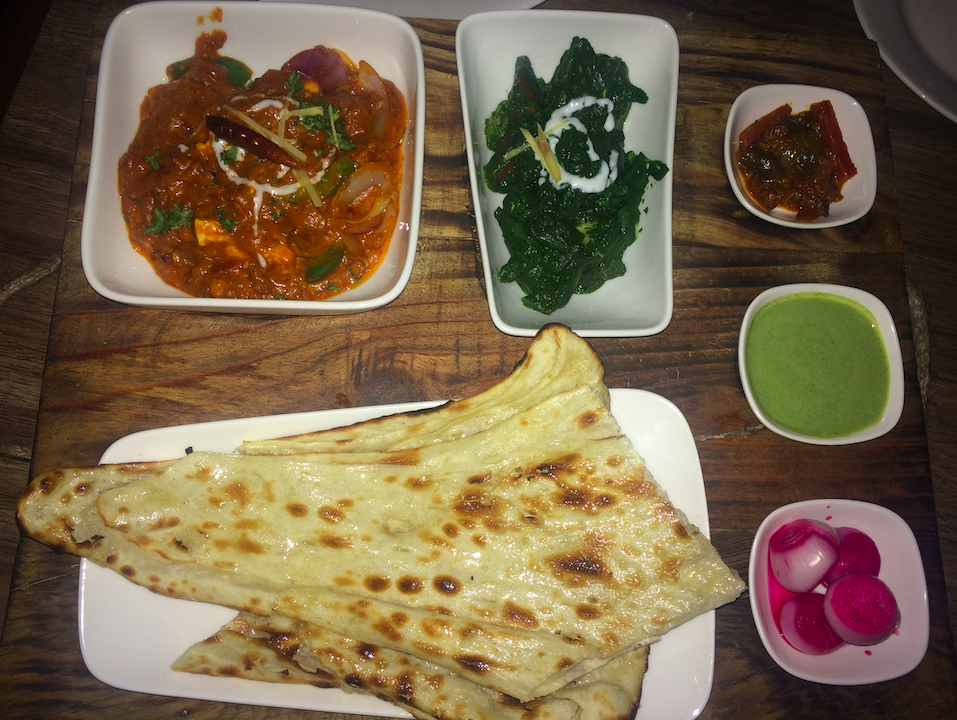 And now comes the best time of my evening; MY YUM YUM Time, I mean dessert time. We were put into a war zone again here. It was clearly a war between Ancient Greeks, Indians and Chinese; A RASGULLA PIE. I usually do not say or do this, but for this one I can specially drive an odd 18 kilometer to have this. A beautifully baked golden pie stuffed with a mixture of Khoya, Rasagulla and dry fruits. The Rasagulla Pie was topped with a scoop of vanilla ice cream and felt like heaven in my mouth. The pie was of perfect texture and the bong beauty (Roshogulla) complimented it really well.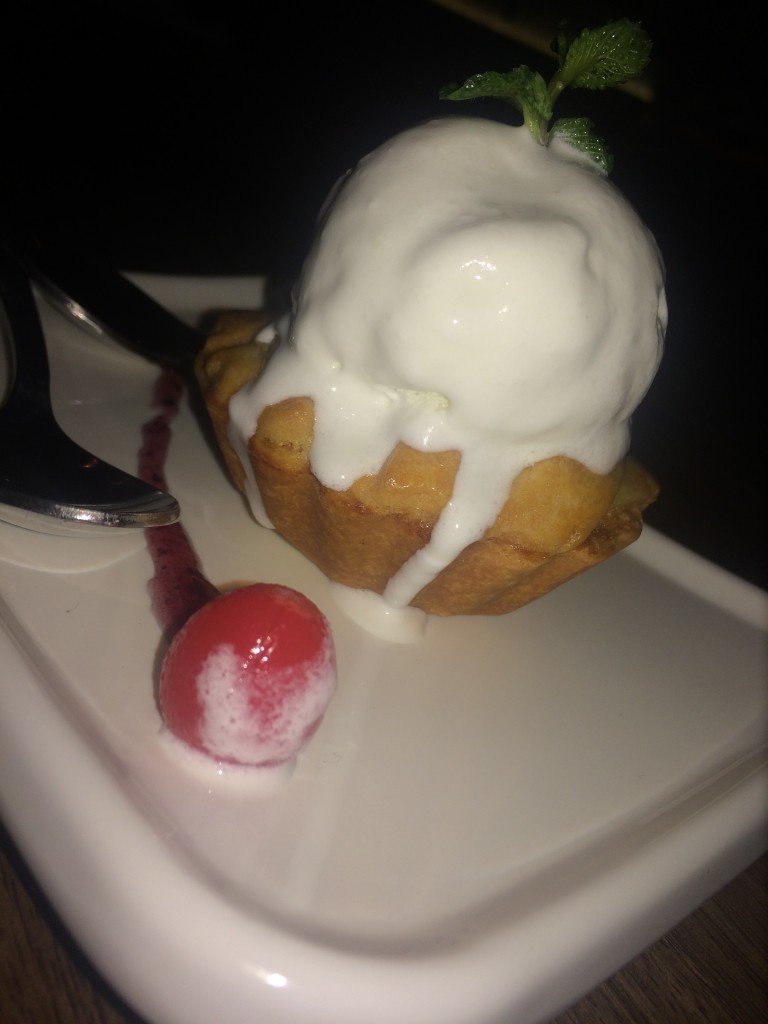 Whoever goes to this colonel's home for a meal next time, mark my recommendations of Paneer Tikka Barrel, the Blueberry Banta and Rasgulla Pie.
Review Credit: Pushpmeet Nanda