For the love of Chinese food, Team ChicLifeByte reserved their table at Jade at The Claridges New Delhi to try out the delicious Chinese-Cantonese cuisine. Amongst snug and intimate interiors, wide windows giving a view of small exquisite oriental gardens, Team ChicLifeByte was seated for their grand lunch. The peaceful, calm & serene music in the background was so satisfying just like the presentation, taste and ingredients in the food freshly made bringing together the taste of the new additions in the menu.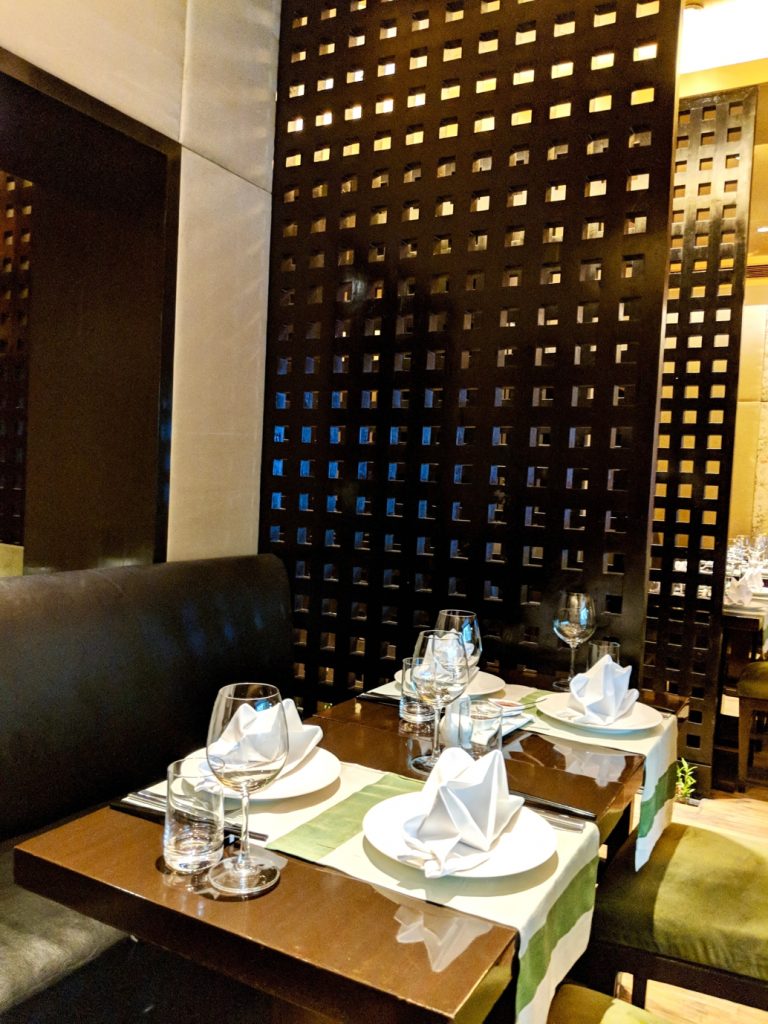 The new additions in the menu bring alive new recipes and flavours complementing the already delicious fare like Tsing Hoi Chicken, Shredded Crispy Lamb with Green Apple, Crystal Dumpling, Crispy Aromatic Duck and Spicy Sweet Bean Lobster. The new additions include exotic combinations like Prawns with Chives and Egg, Braised Pork with Fried Onions and Sauteed Chicken with Asparagus in White Garlic Sauce.
Vegetarians are not left behind with amazing combinations like Japchae Vegetable Spring Roll, Shanghai style Crispy Shitake Mushroom with Sesame, Steamed Tofu with Braised Pok Choi and Shimeji Mushroom with Broccoli in spicy red garlic sauce.
For a foodie like me, I was spoilt for choice with such innovatively prepared additions which bring whiff of seasonality, freshness, variety and balance to the present menu. Ingredients used are fresh and authentic so that the dishes served portray the Cantonese flavours.
We started our food odyssey with Asian Greens Soup with Tofu– a delicious, nutritious & spicy blend of the freshest greens along with tofu. So flavourful as well! We also tried Sweet Corn Soup which was really mild and subtle, just how it should be.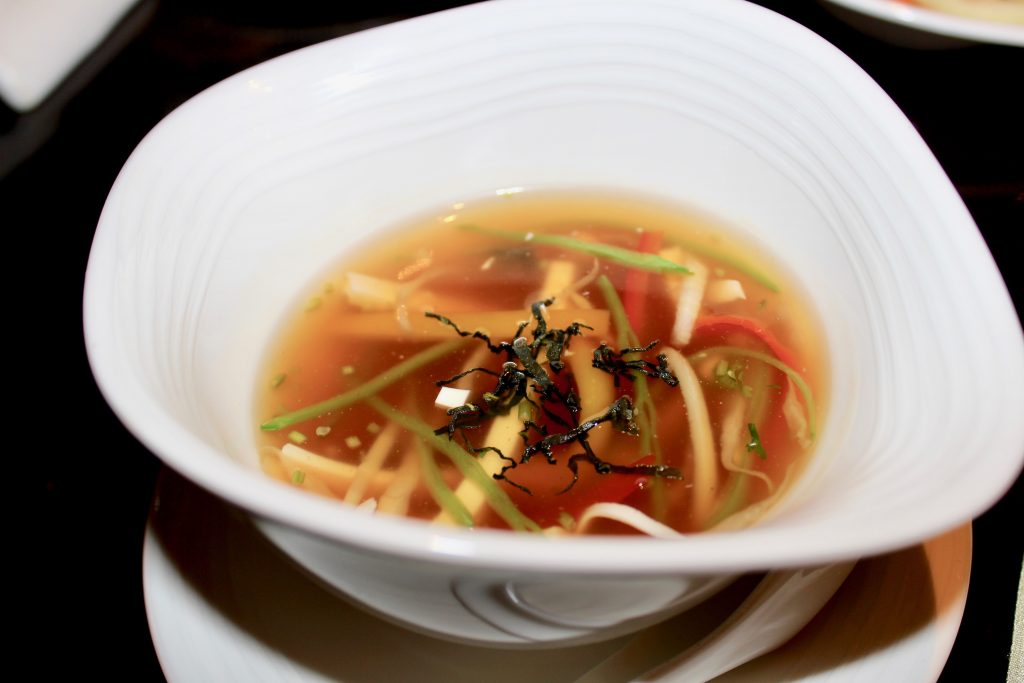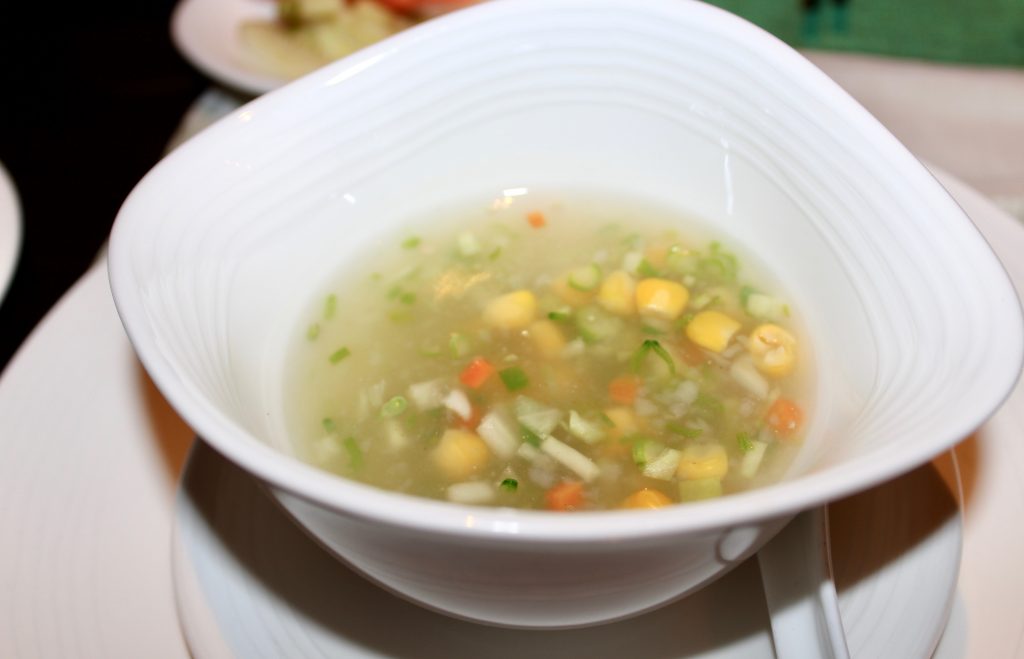 We then ordered for Japchae Vegetable Spring Roll which were crispy spring rolls filled with glass noodles inside along with delicious veggies. Japchae is a very popular Korean dish (known to be a healthy one) and I was so impressed seeing this fusion here as a part of the new additions!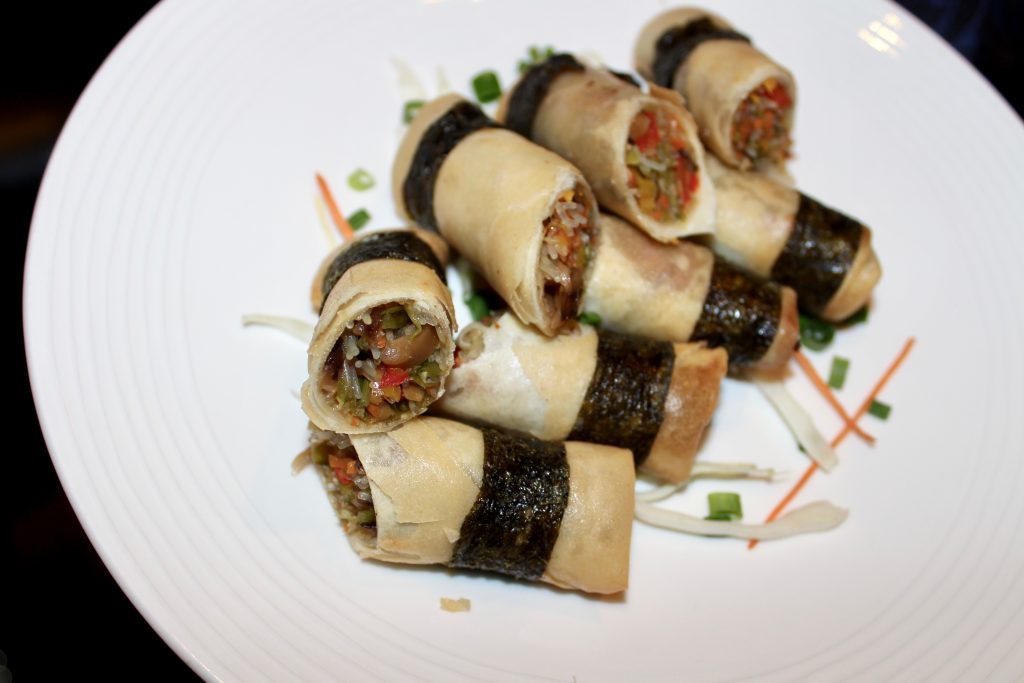 Time for Dimsums because Chinese food is incomplete without dimsums! We tried an assortment across 3 dimsums- Shimeji, Corn, Green Bean Crystal Dumpling which were very light & healthy, Asparagus & Trio of Pepper Dumplings which tasted great and Chicken & Chive which were very delicately made & spiced. If I had to pick one from these three, I would definitely recommend you to try the first one!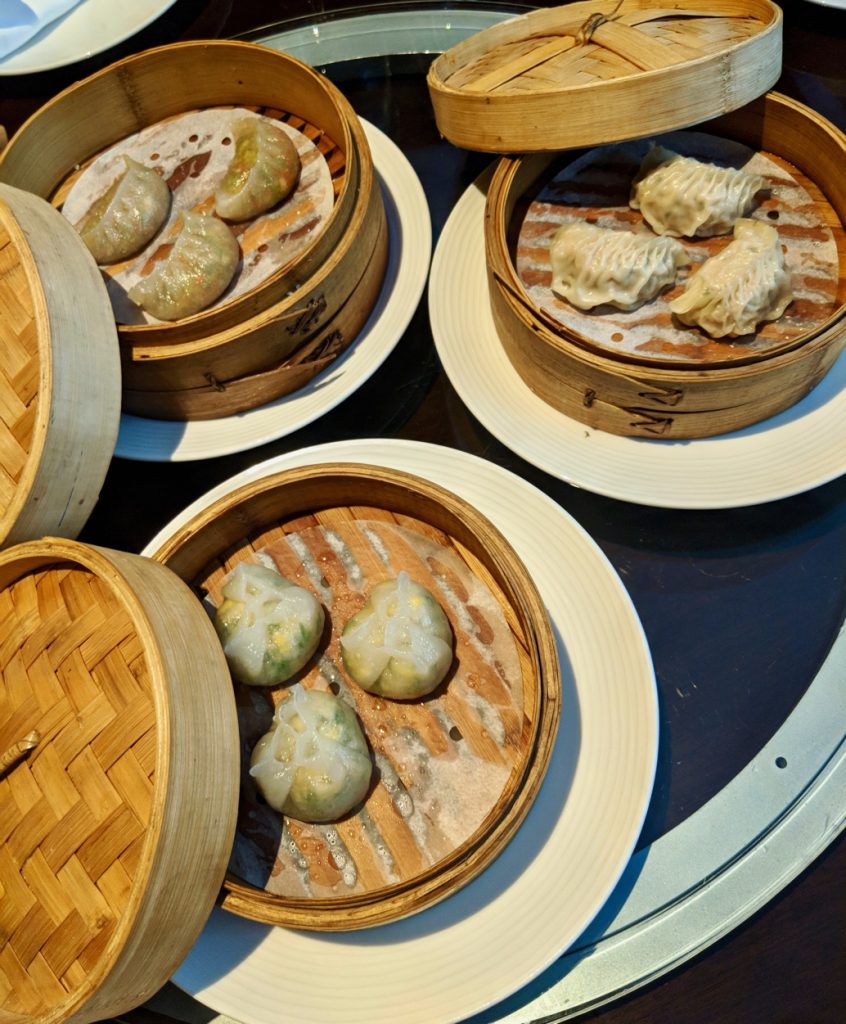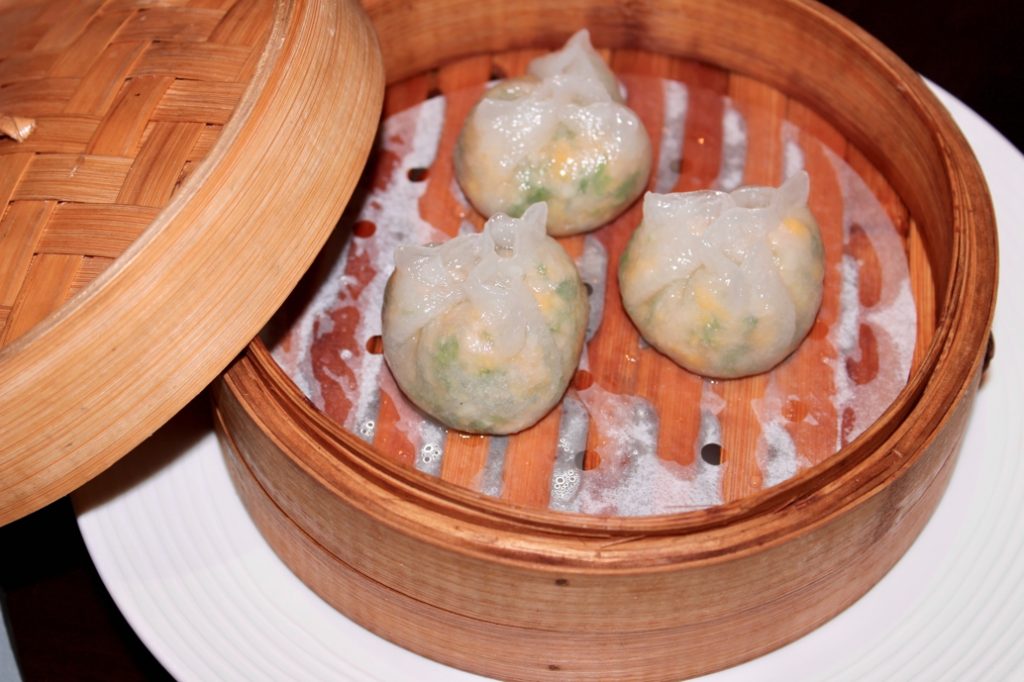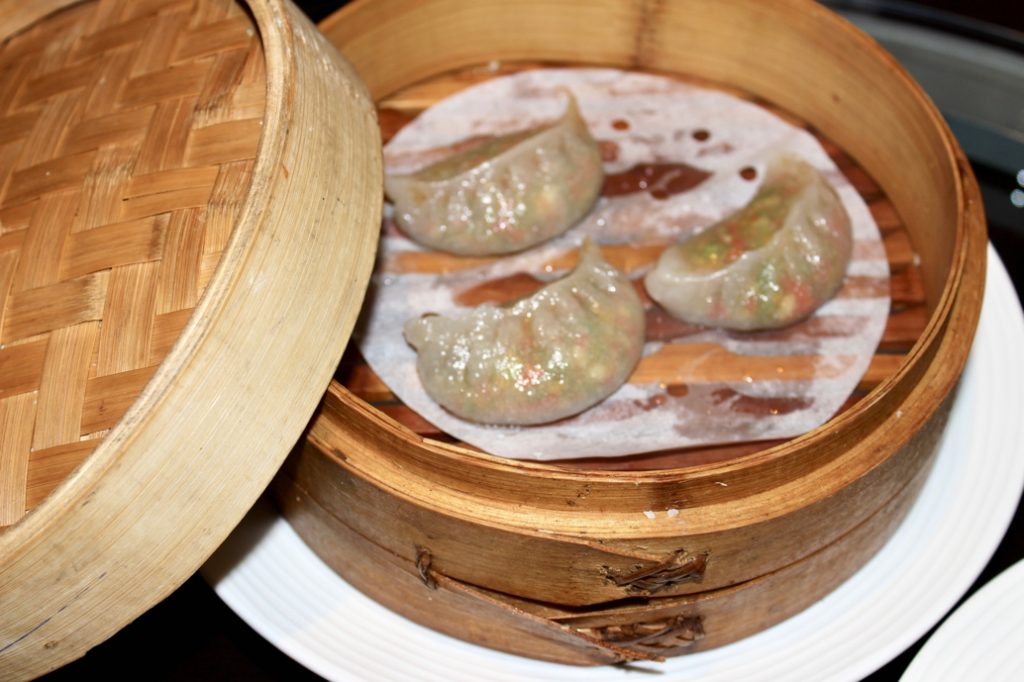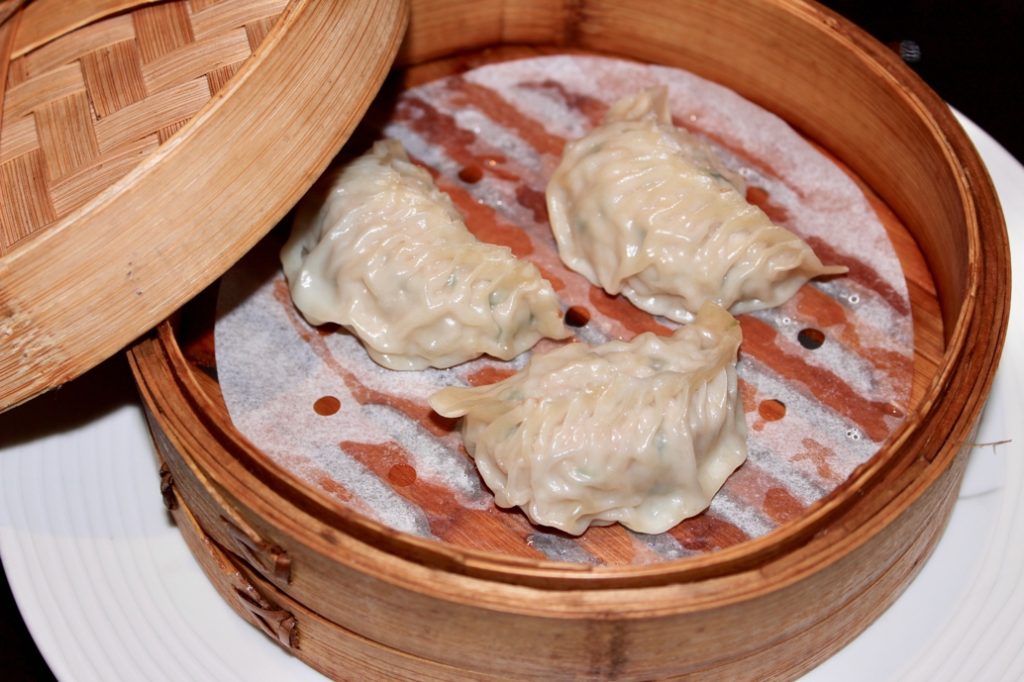 Next came Guiyang Chicken with chilli coriander onion, which is also a part of the new additions. I loved this new version of chicken in comparison to the Chilli Chicken I have been eating. So juicy, crispy & full of flavours and spices!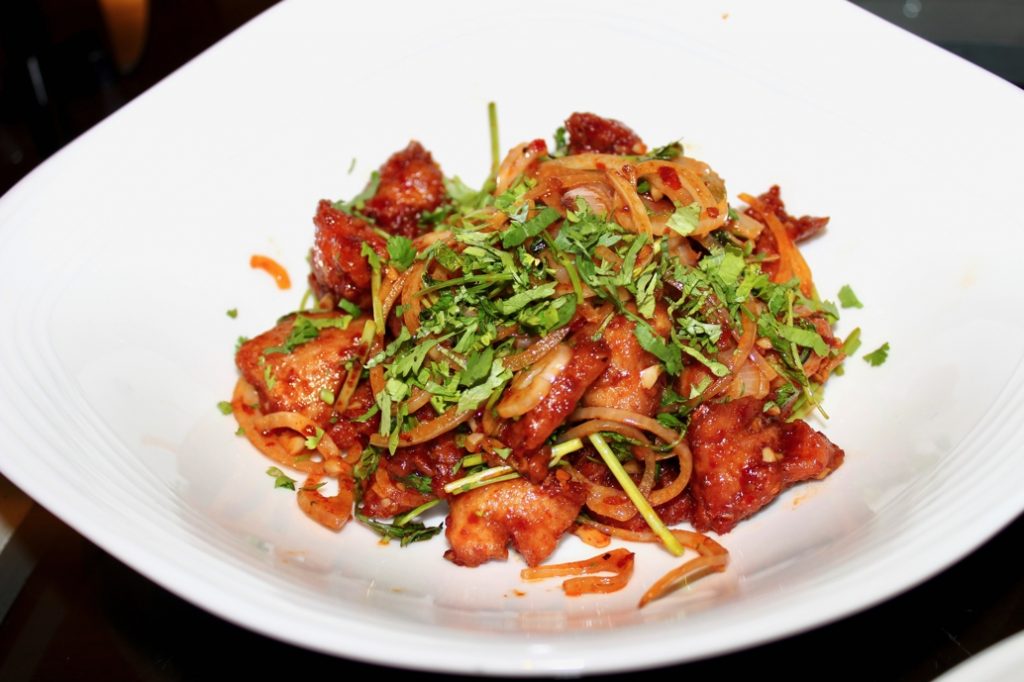 The Five Spiced tossed Crispy Golden Corn Kernels were so tasty to munch on. They are an all time favourite- I love corn in this form!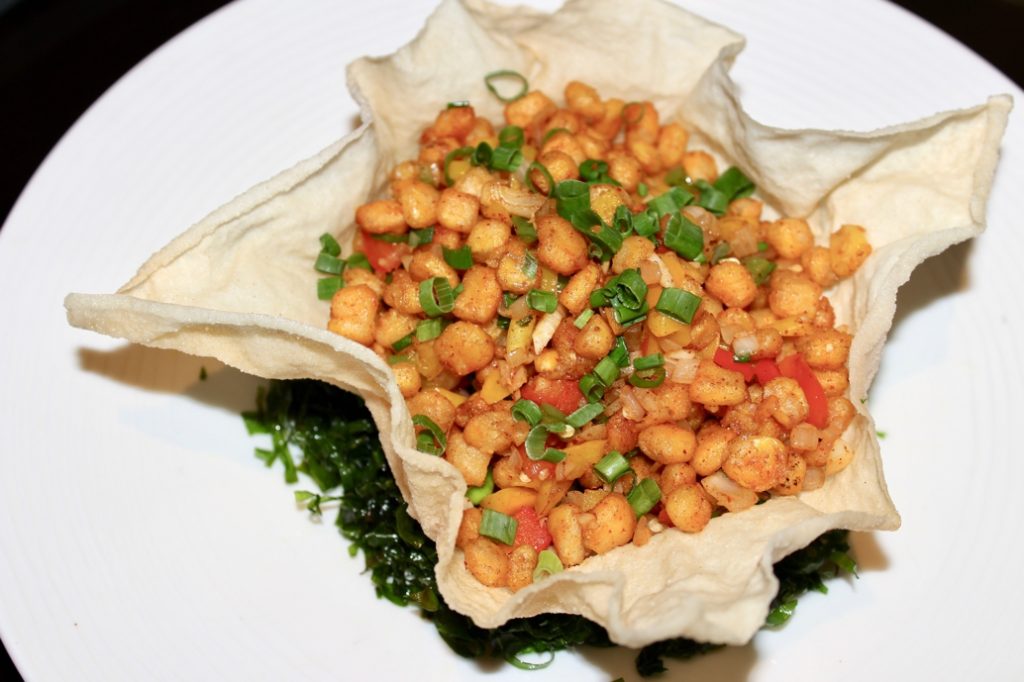 For main course, we opted for Steamed Tofu with Braised Pok Choy & Sauted diced chicken with asparagus in white garlic sauce from the new additions and Hakka Noodles, Burnt Garlic Fried Rice and Crispy Shredded Potato with Soy Chilli from the regular menu.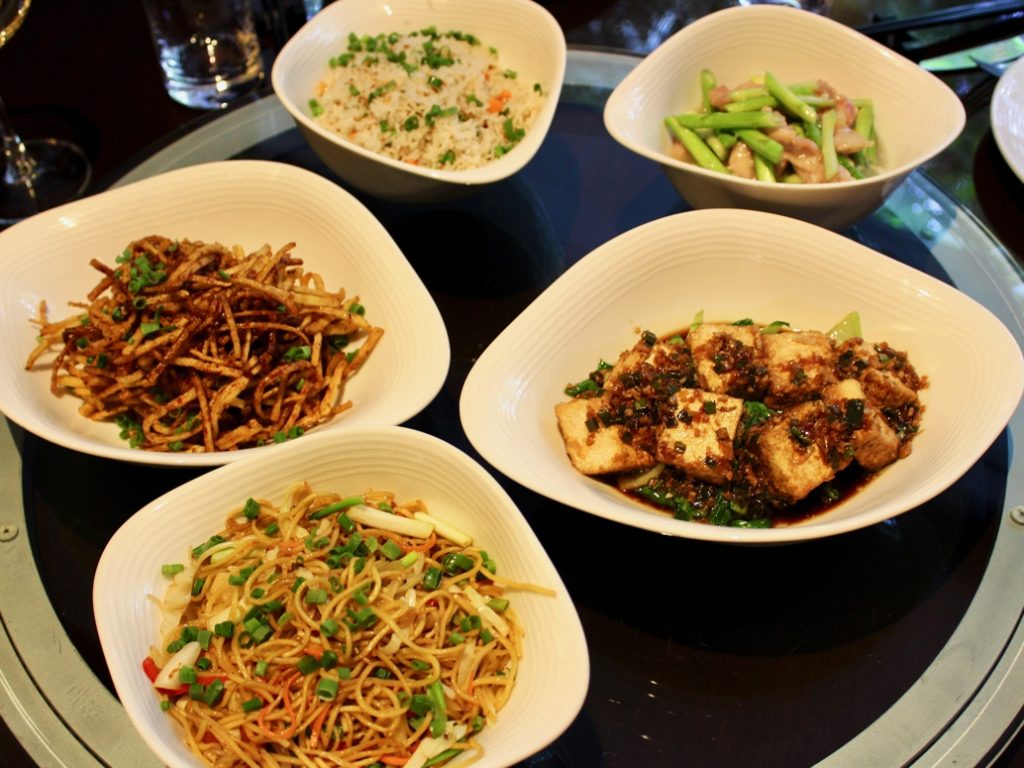 The Steamed Tofu with Braised Pok Choy, a delicacy of Japanese silken tofu steamed with ginger and fried garlic, served with crunchy Pak Choy in rice wine soy sauce had strong flavours with fresh tofu while the Sauted Diced Chicken with Asparagus in White Garlic Sauce had an exotic taste which was simply amazing.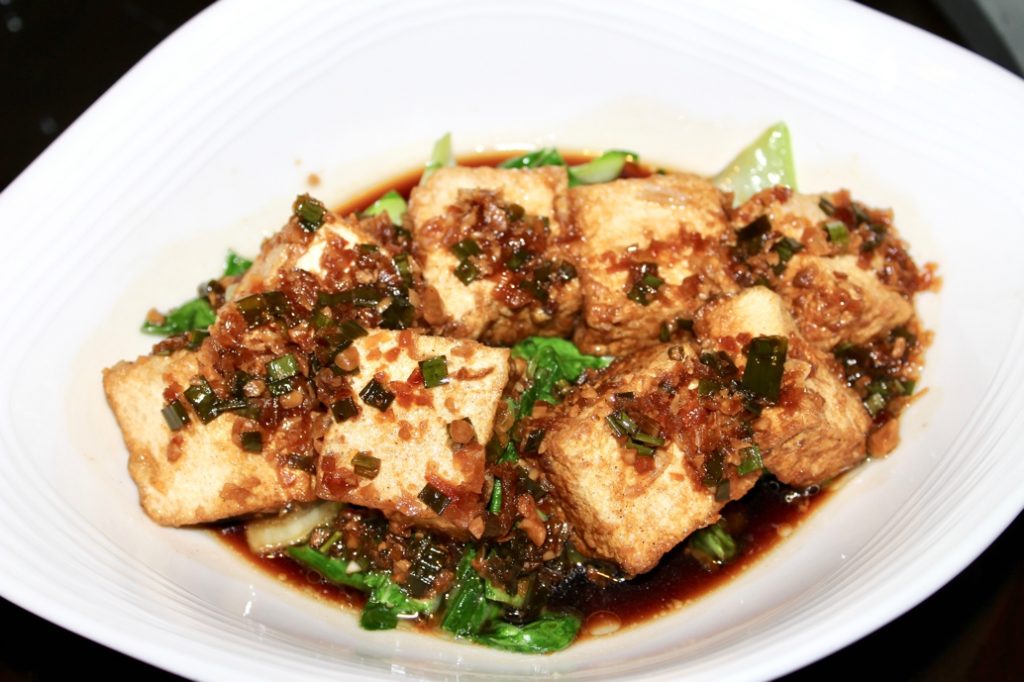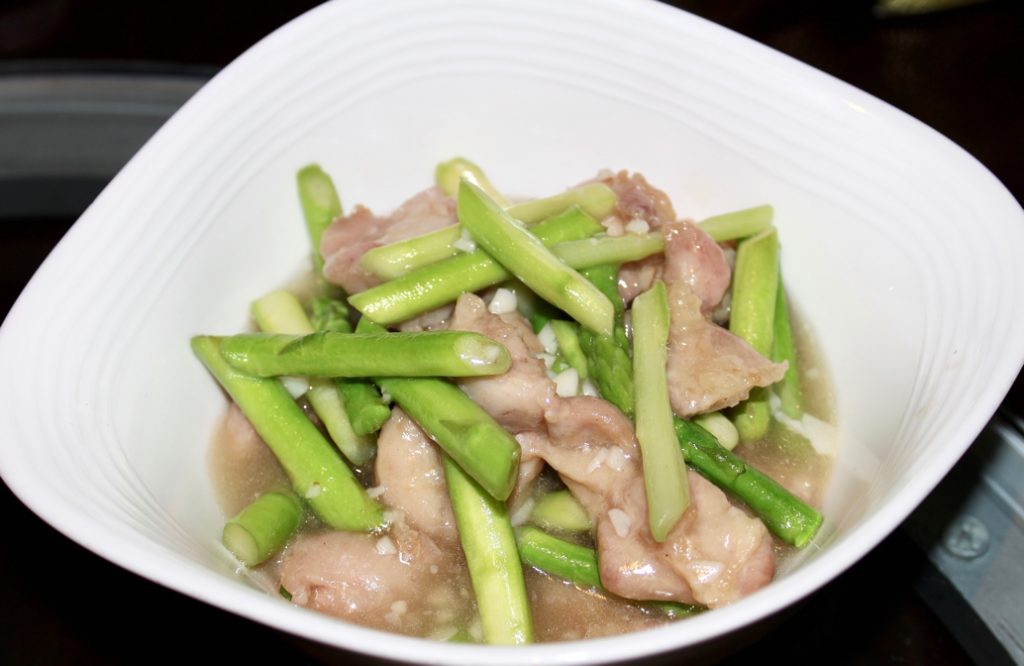 We paired them with Veg Hakka Noodles and Burnt Garlic Fried Rice which were tossed in peas, beans & burnt garlic. Both of them were great!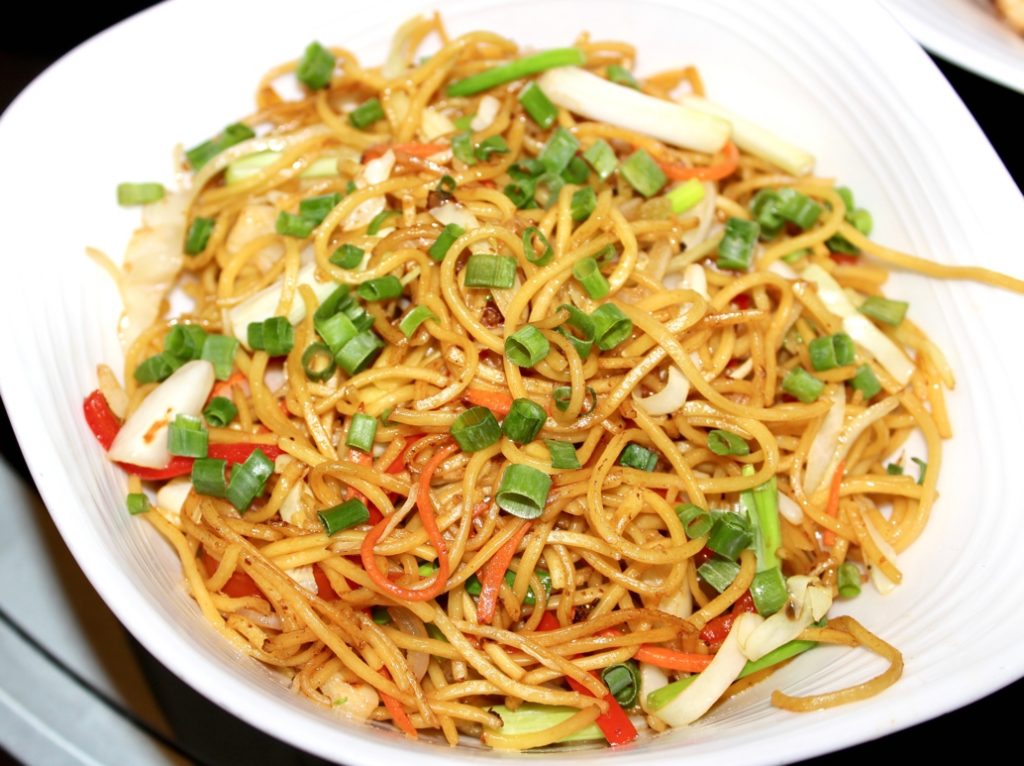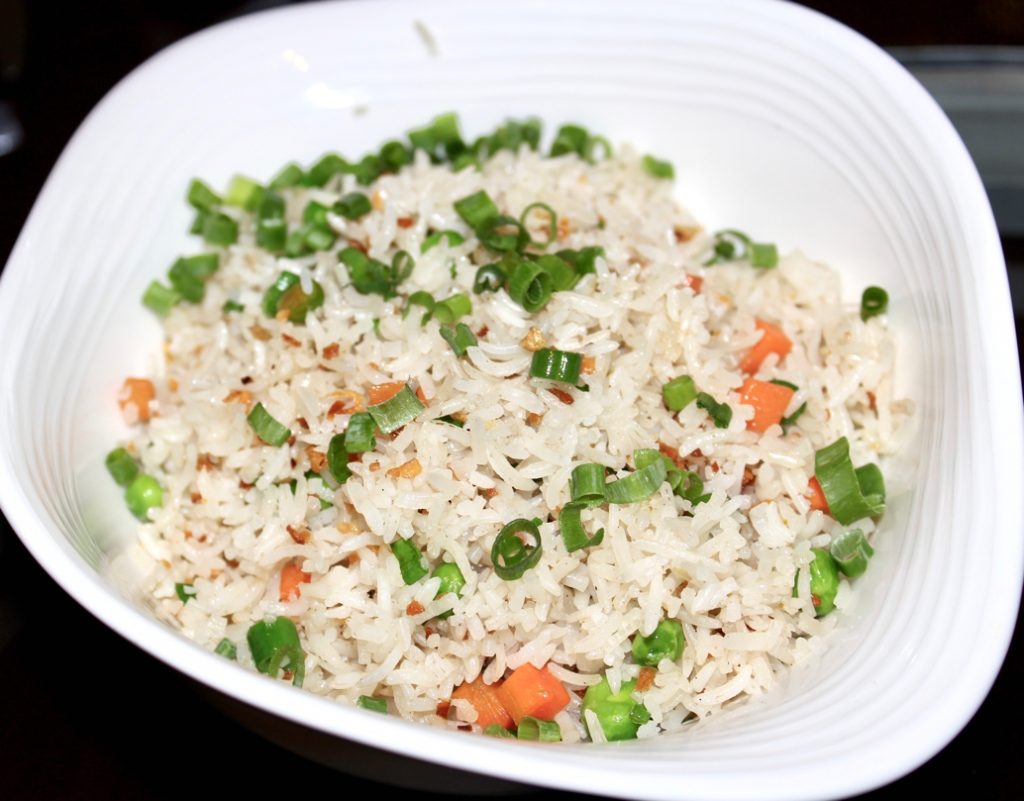 We also tried Crispy Shredded Potato with Soy Chilli which were very thinly sliced potatoes in juliennes. I couldn't stop at one serving- so addictive and scrumptious!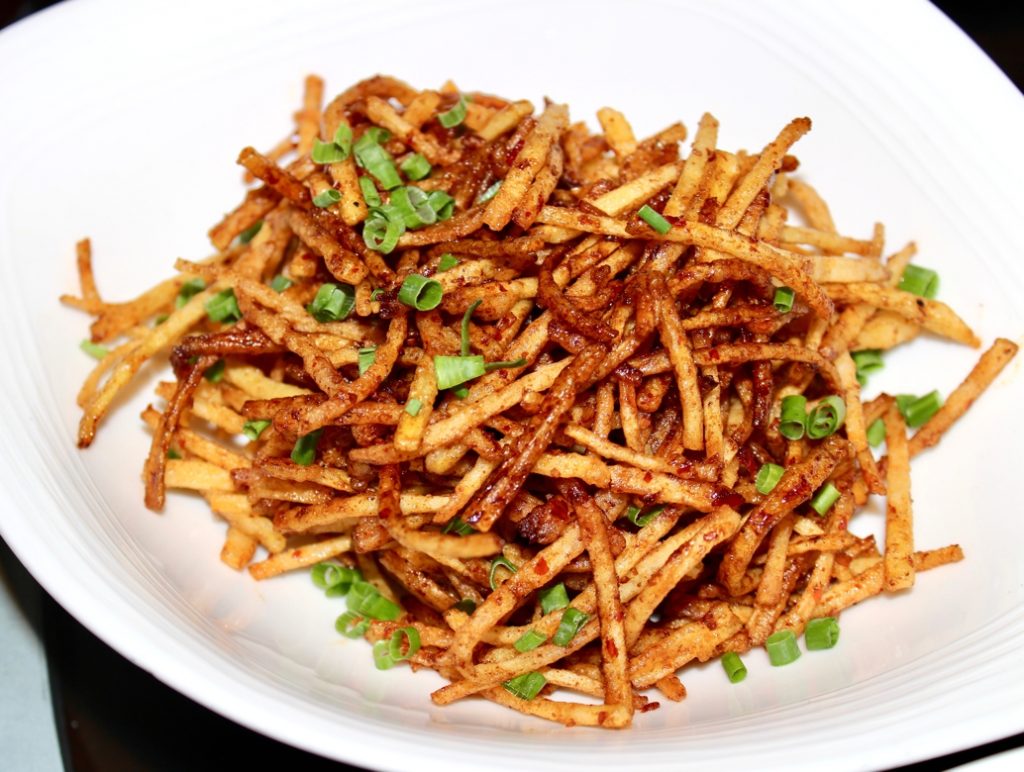 Talking about the Desserts, first came Steamed Chocolate Pudding with Vanilla ice-cream which was absolutely delicious. I really liked the way it was presented with dollops of chocolate sauce. We also a selection of home made ice-creams in coffee, vanilla & strawberry flavours. All of them were excellent!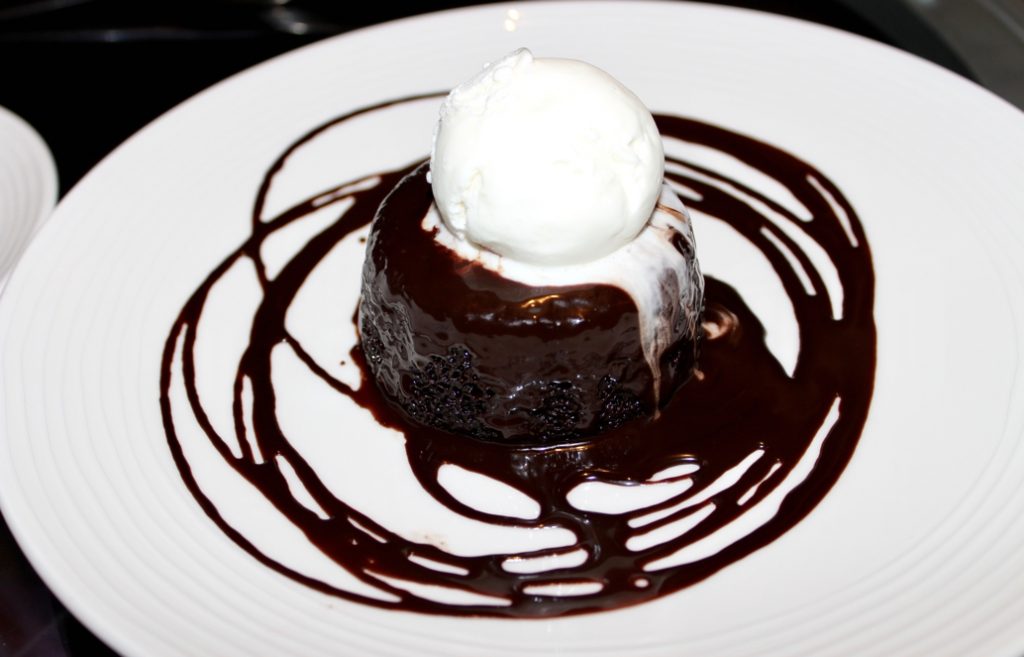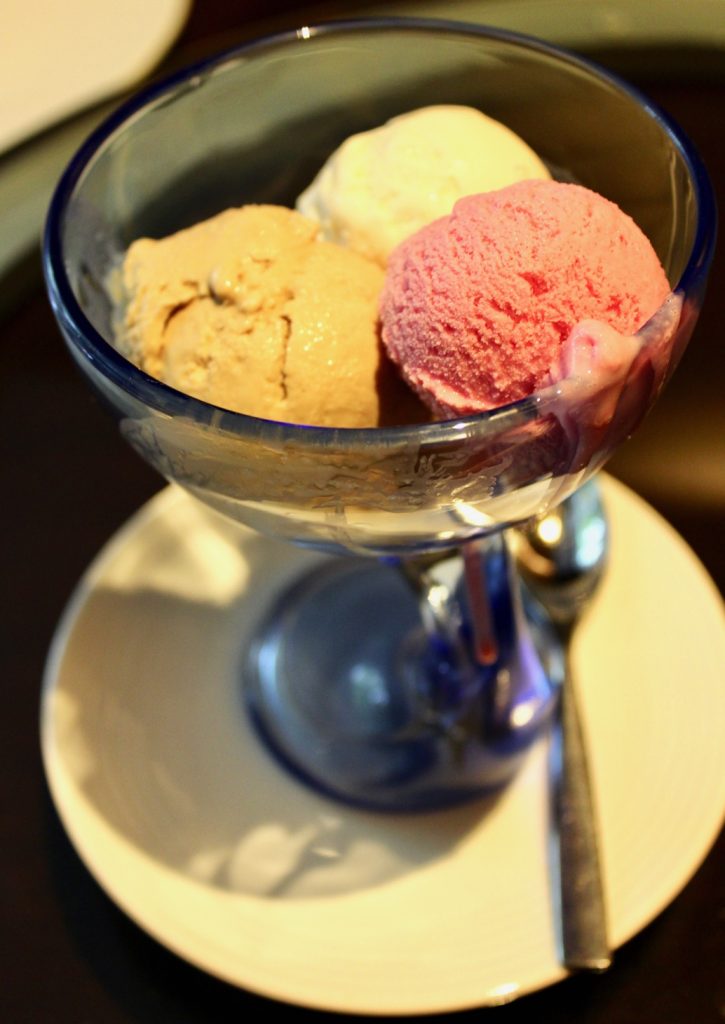 One dessert which I loved was Bakewell Tarts– An English confection with chocolate, frangipane & flaked almond! I definitely recommend you to try it- this English dessert is so good!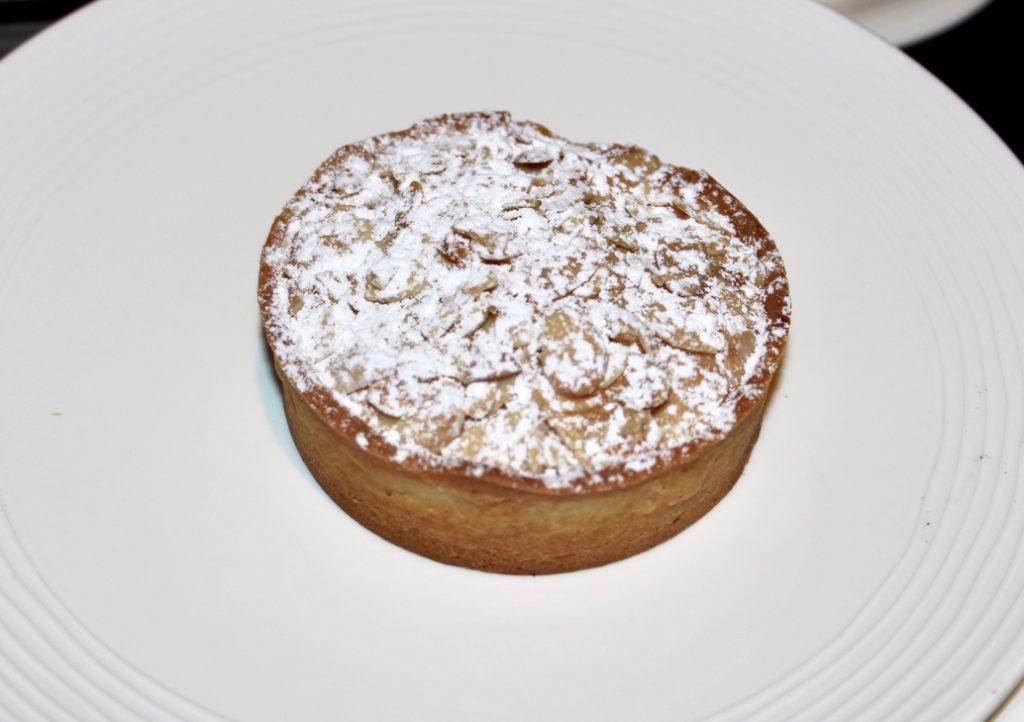 Another of my favourite desserts at The Claridges is Caramel Flan which is a custard based dessert with a layer of soft caramel on the top along with fresh fruits. It tastes heavenly, period!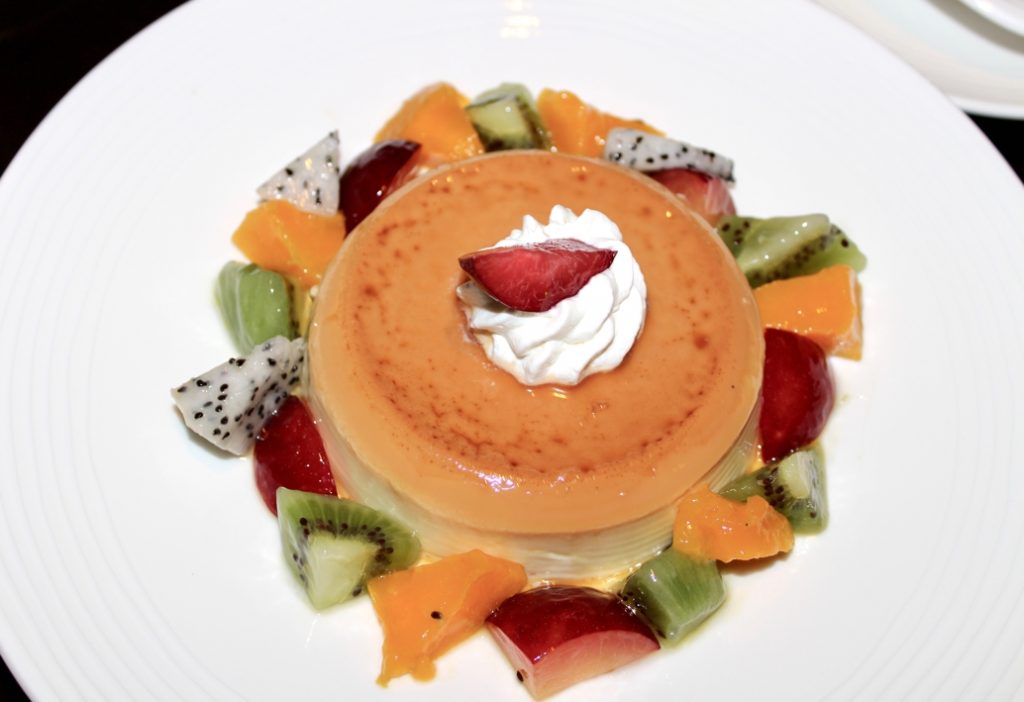 The Claridges is the one of oldest hotels in the city and for them customer feedback is really important and that's the reason they have come out with these new additions which are in line with client demands as well as requirements. Jade is a great place where one can enjoy the best & authentic food and one can savour the organic delicacies too as they not only give quality but put emphasis on the health as well.
So whether you plan to go out on a romantic evening or a family meet, trust Jade for the best of the Chinese-Cantonese cuisine.