Team ChicLifeByte did tell you about the launch of Junglee Billee at the famous M block market of Greater Kailash, Delhi. Yes, the same place which boasts of woman power! Afterall with Nida Mahmood's design aesthetic, Chef Saby's incredible food concepts and Amit Aggarwal's mind, the place is already a sure shot hit.
Recently Team ChicLifeByte made its second trip to the remarkable place. This time to hog on to the amazing food which we caught a glimpse of during launch! Afterall food requires full attention and that's the reason we made an exclusive trip for the same. Chef Pawan Bisht, Head Chef, Junglee Billee has been spreading his magic wand…oops….magic spoons and is creating delightful dishes which we cant get enough of. Kudos to the research done by him. He specially travelled to Mumbai, Surat and Ahmedabad for the exact taste! He crafts cuisines famous amongst Gujaratis, Muslims, Konkanis, Maharasthians, Europeans…all aspects taken!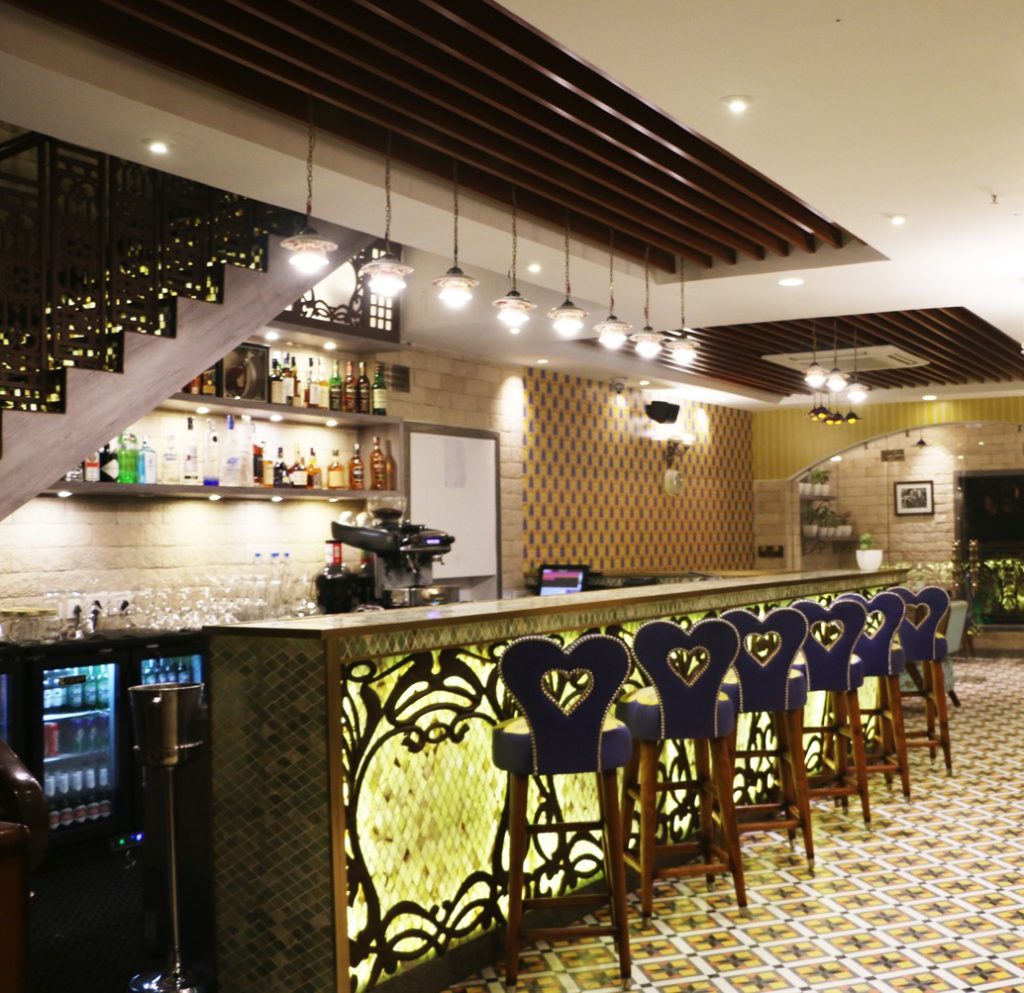 We started with Kurmure bhel, a bhel which also had carrots, apples and pomegranates…. crispy, light and khatta meetha! I loved the way it was served…in a cone like chana chor garam!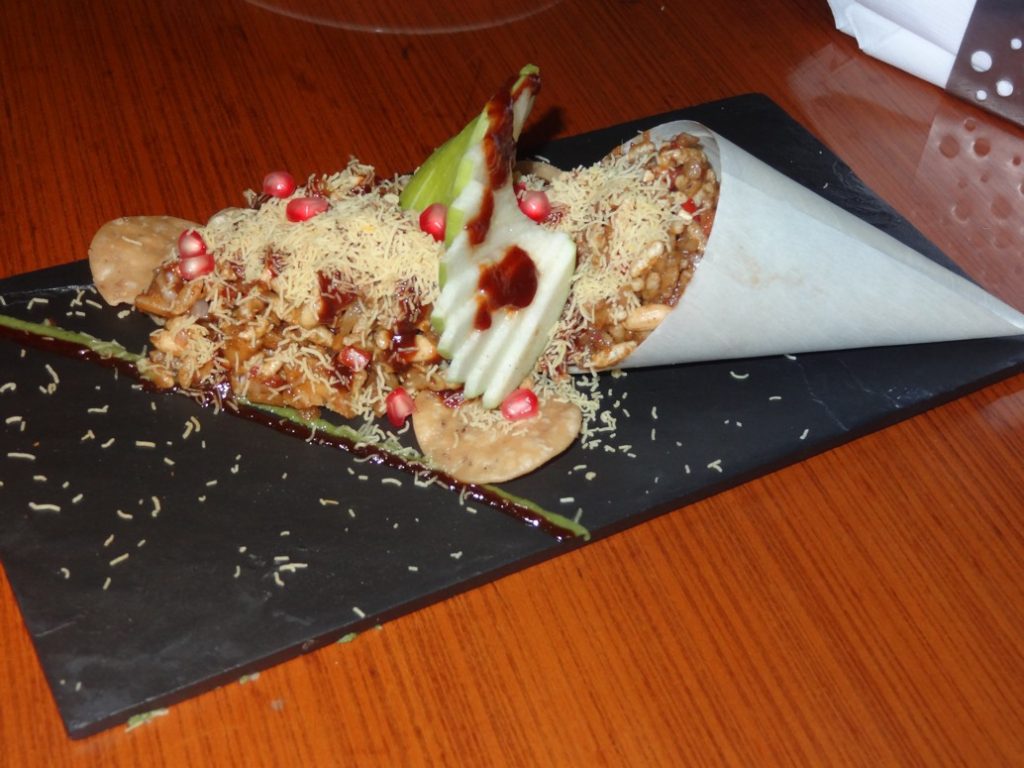 The Chinese Dosa had Mumbai special Schezwan sauce and Amul cheese stuffed inside the dosa… It was impressive full of healthy veggies, soft & nicely done served with a chilli sauce. A highly recommended dish!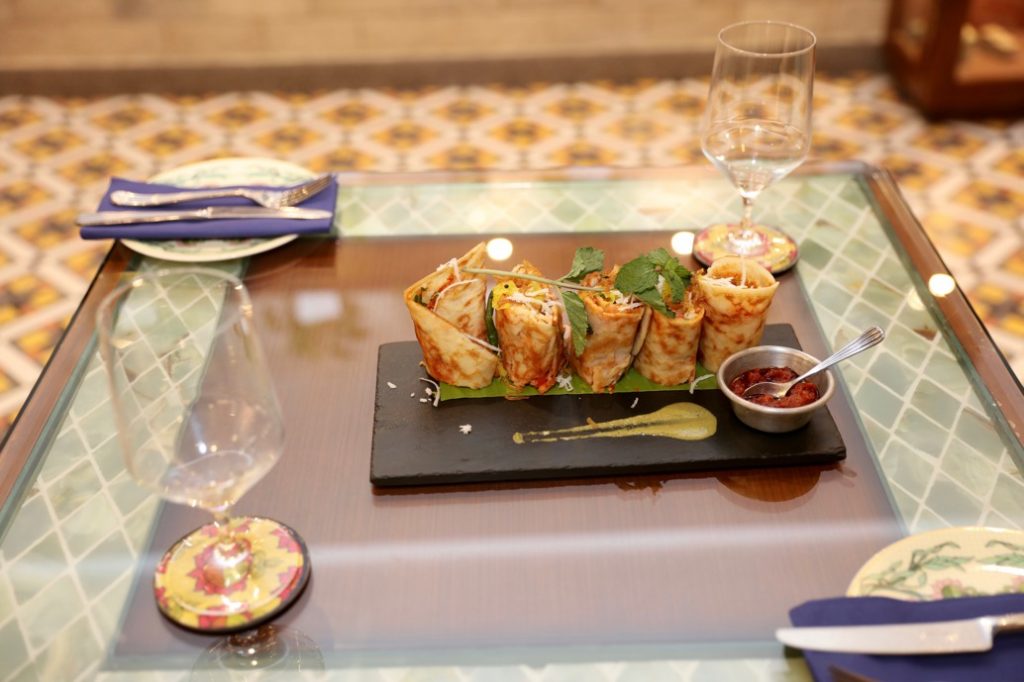 For drinks, we ordered Honey & almond shake. It tasted like lassi- sweet & nice while Virgin Mojito was truly refreshing and Cinderella had orange juice, pineapple, ginger ale & grenadine and tasted fresh & sweet.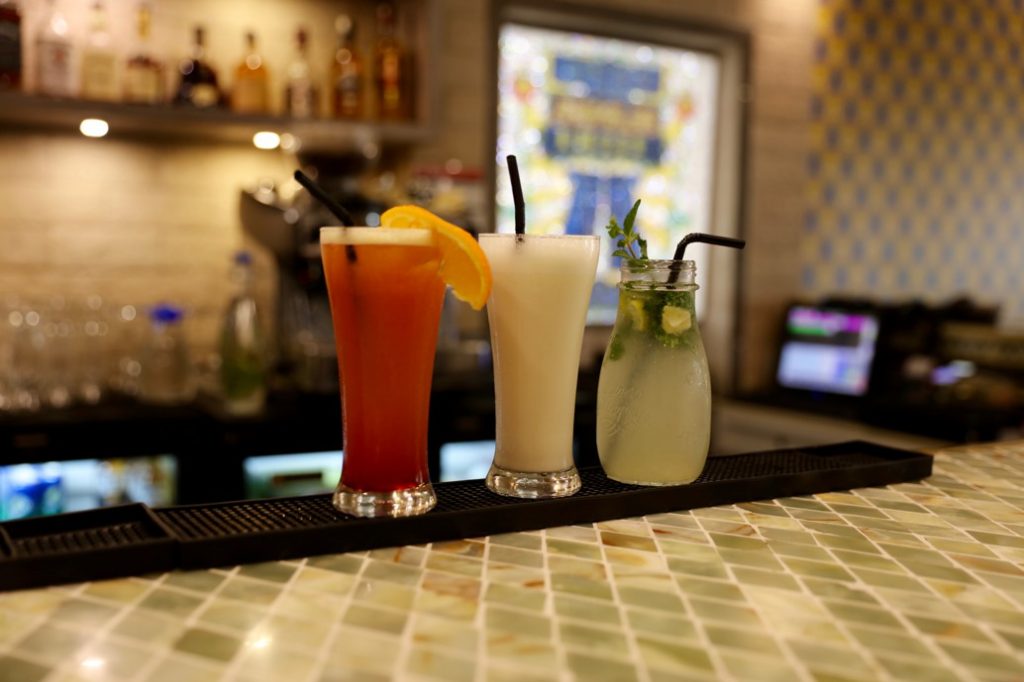 Next was Mohammad Ali Chicken Boti Kabab inspired by Mohammad Ali Road of Mumbai. This we tried during the launch as well and loved the flavour.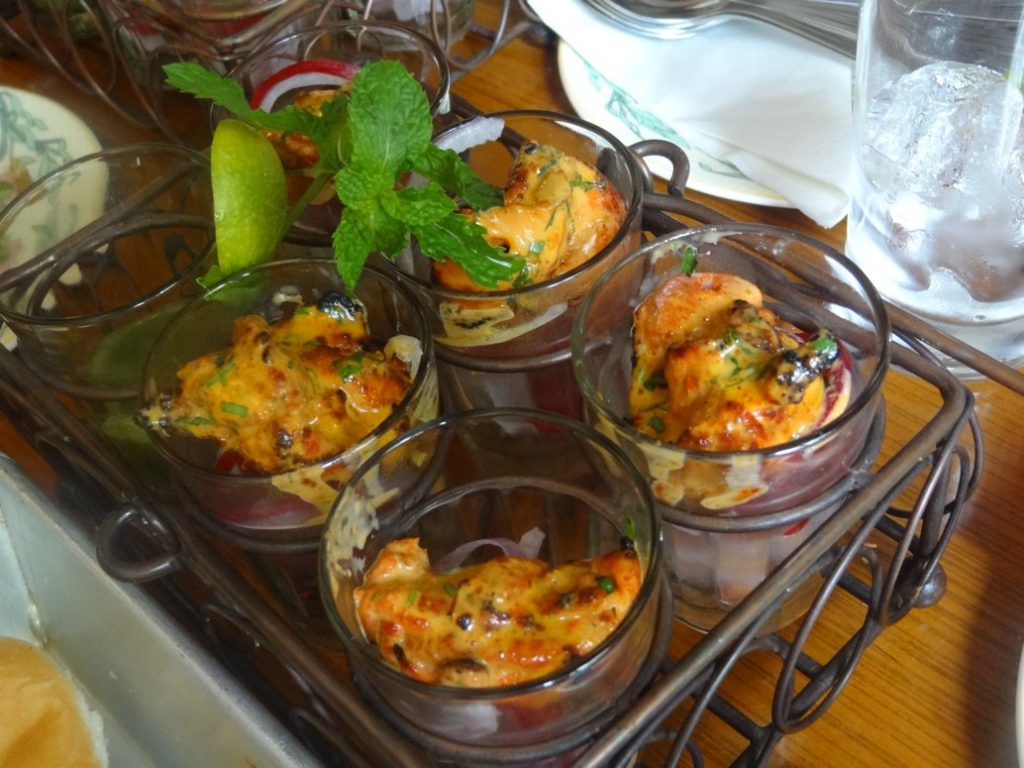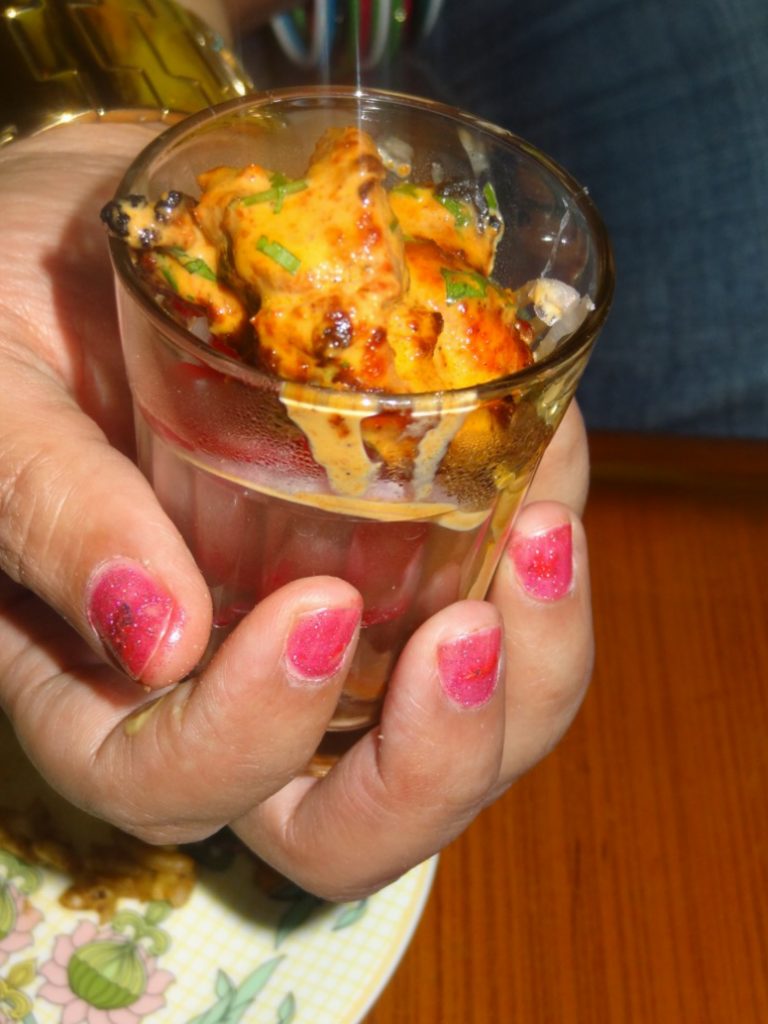 Junglee Billee Signature Keema Pav is inspired from the Bohri Mohalla of Mumbai. Yes, that's the community of Mumbai which still follows the traditions and are a seasoned hand of Mumbai's culinary world. Served in a tin dish, the fleshy mutton was sprinkled with finely chopped onion and tomato. The small chunks of mutton tasted amazing with the fresh pav and just melted in the mouth.
The Churchgate Pav Bhaji was also served in a tin dish with dollops of butter over the bhaji, a little less spicy than expected but had the perfect taste. Afterall, Pav Bhaji is Mumbai's famous street food…although its famous in Delhi as well!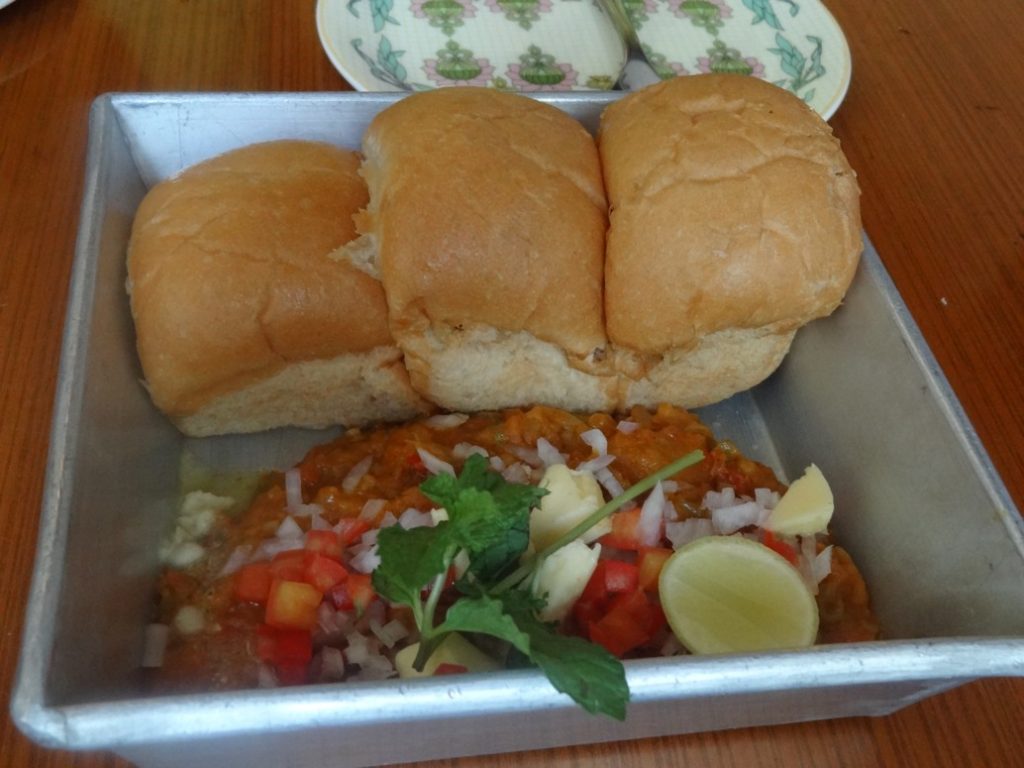 Next was Pandu's Vada Pav. Yes, I know it is Vada Pav which is the most famous street food in Mumbai and how could we miss having it! The dish is readily available in Mumbai and at the same time is pocket friendly. One can just grab and be back on duty. Served in a tin dish, three mouth watering Vada Pav served with sliced onion and topped with red chilli and pudina were what a Mumbaiya would love…. For me, Mumbai is like second home for the number of trips I have made to the city post joining the corporate world! The Vada Pav was just perfect!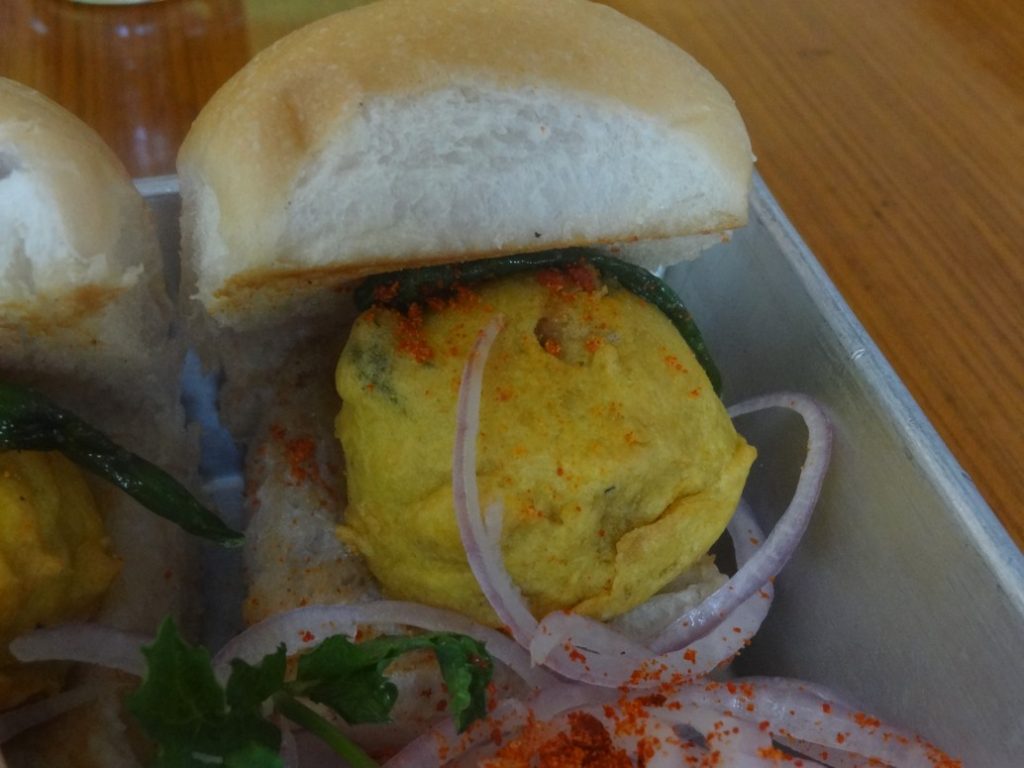 Mutton Berry Palao had fragrant rice topped with berries and fried onions. Served in a nice colourful floral plate, the soft chunks of mutton with the mildly spiced rice tasted great!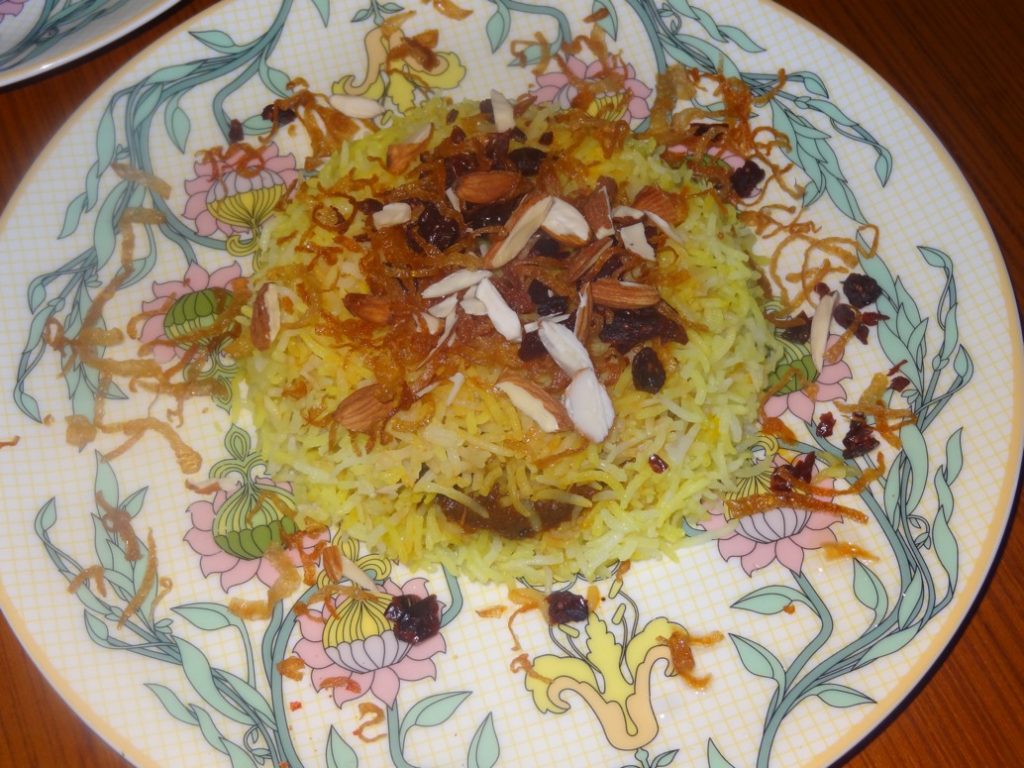 The Gujrati Kadi tasted like liquid Khandvi…. we are used to Punjabi kadi and would like to stick to that so we ordered for Dal Dhaba…true to its name, the dal with the right tadka of tomato, onion and coriander garnished with sliced ginger. Amazing is the word!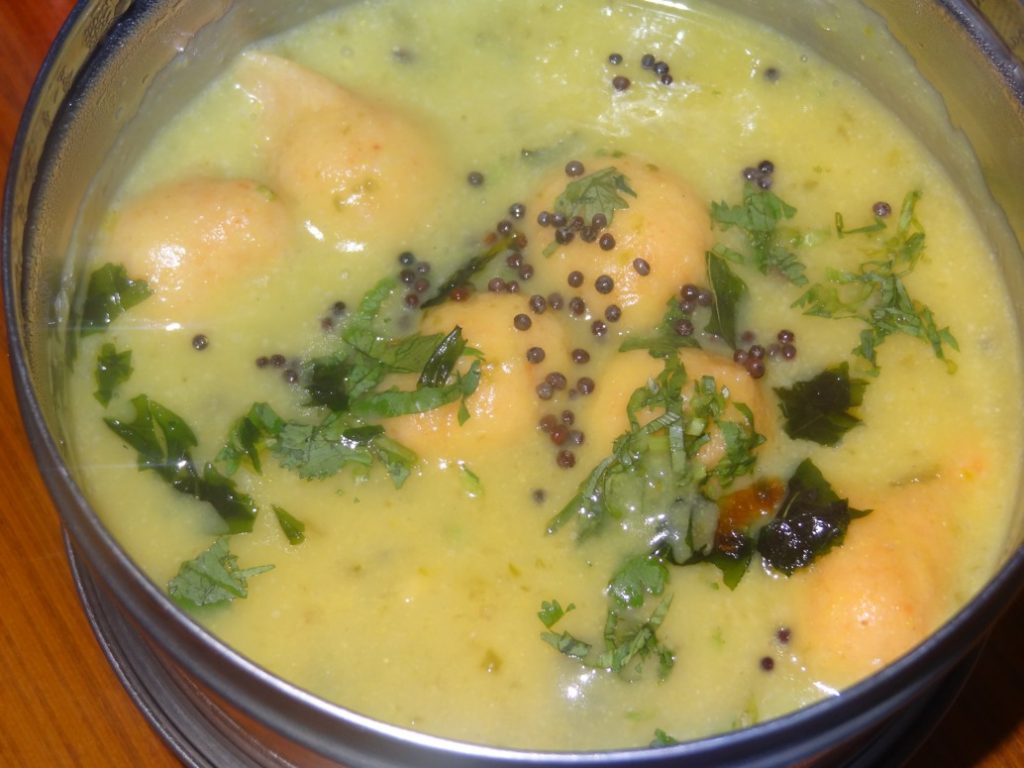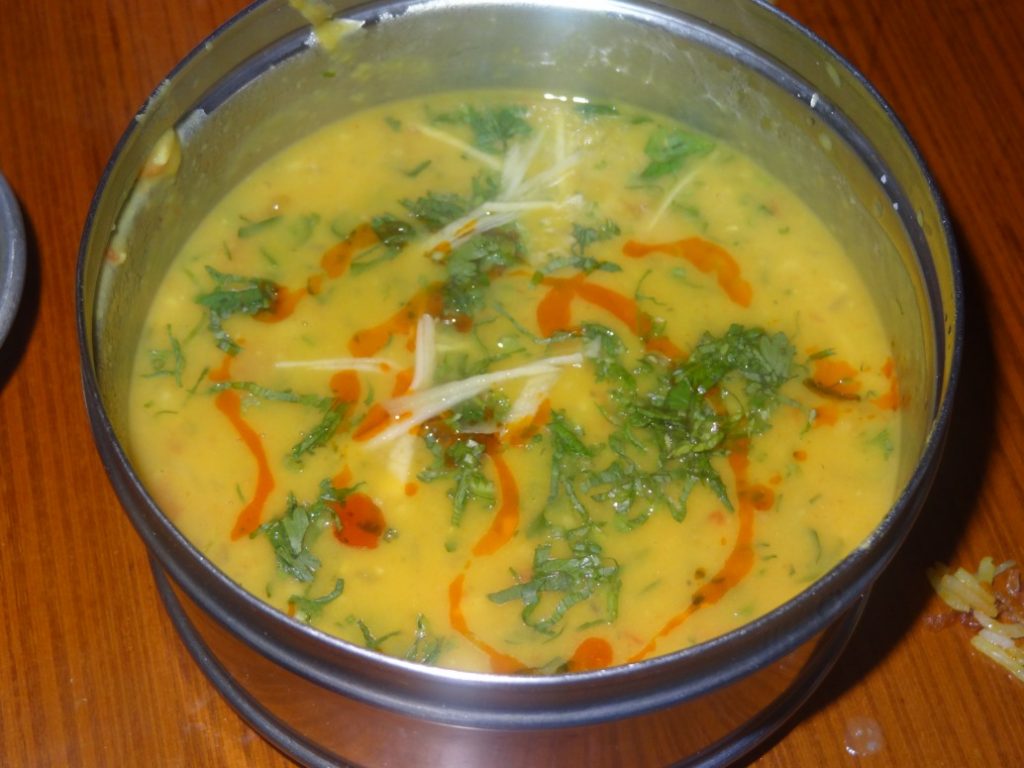 The Panki Chutney is one of the most healthiest dish on the menu and I completely vouch for it. Steamy, yum and perfect, it's a must have on the diet days…infact with this dish…I am sure those days will never arrive!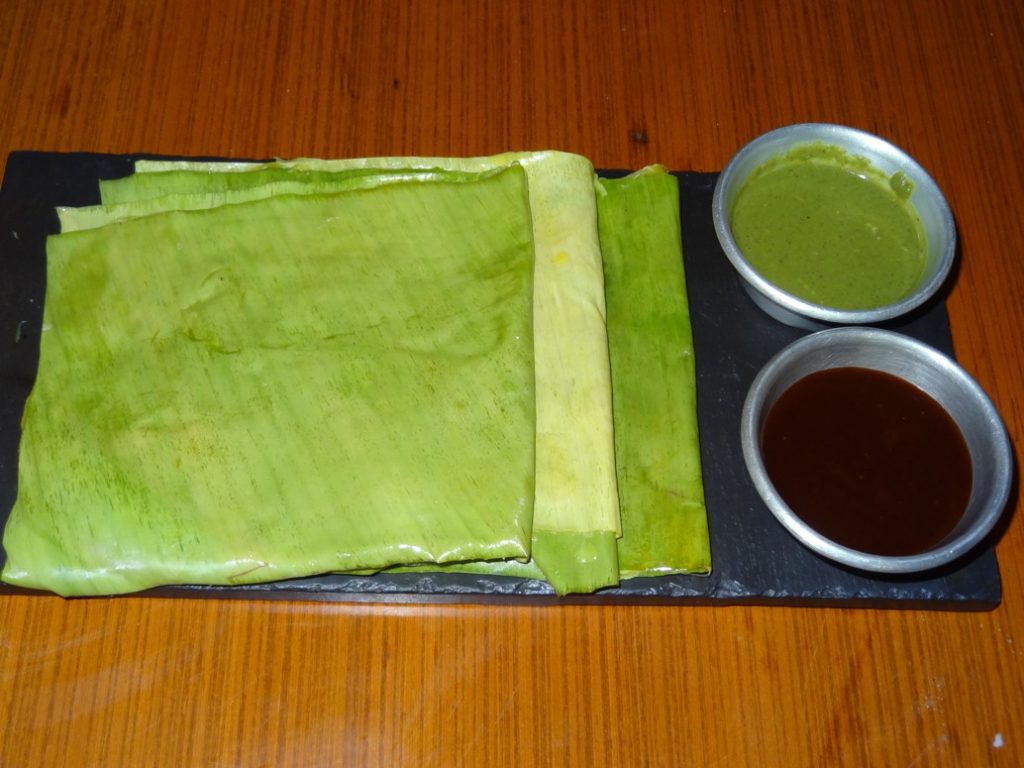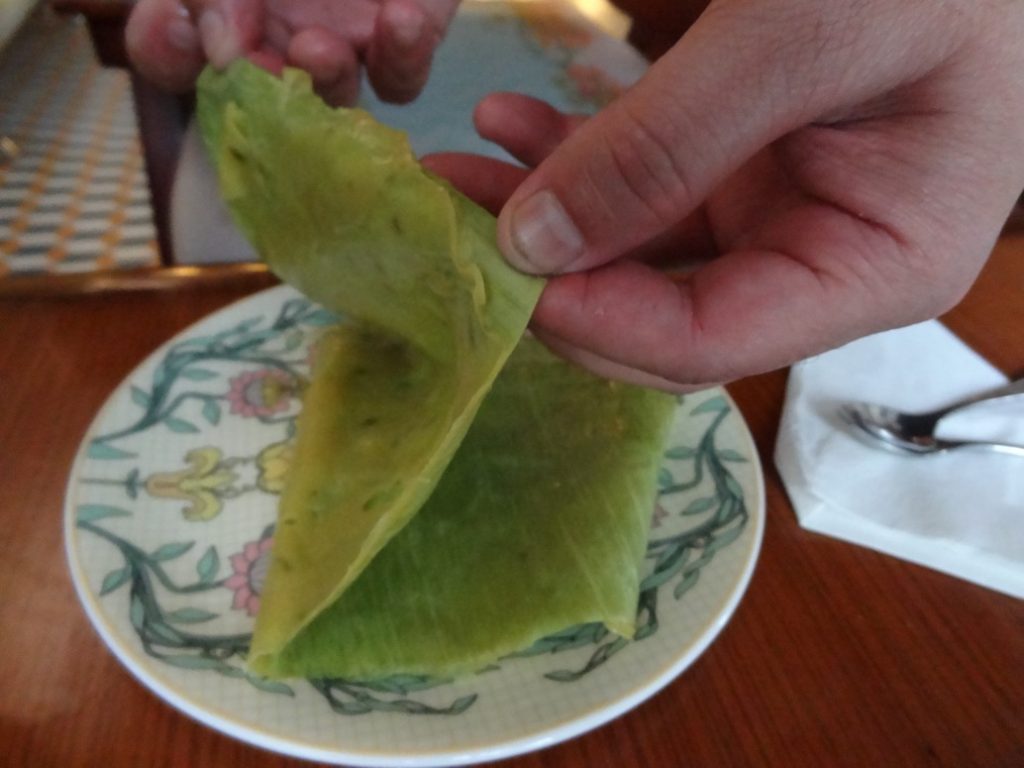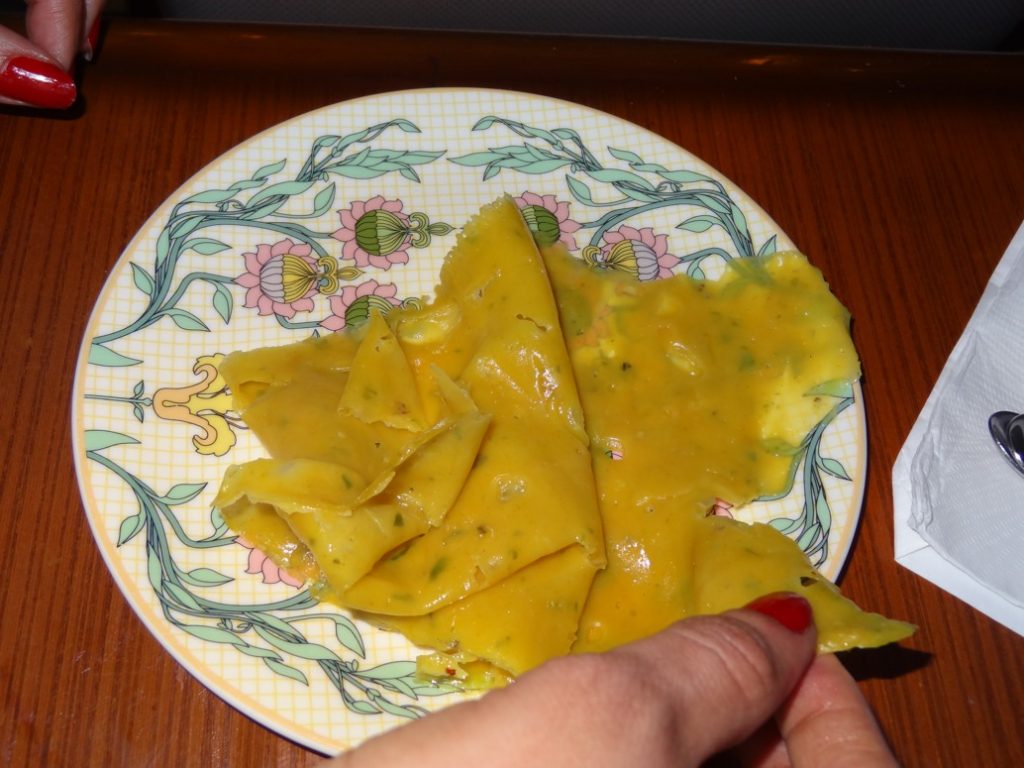 The Surati Samosa was made of lentils and caramelized onions…a different experience for a Dilli walla. Served with papaya radish (raw papaya with tempering of mustard seed and green chilly) and imly chutney. It tasted great and was cute and convenient to eat.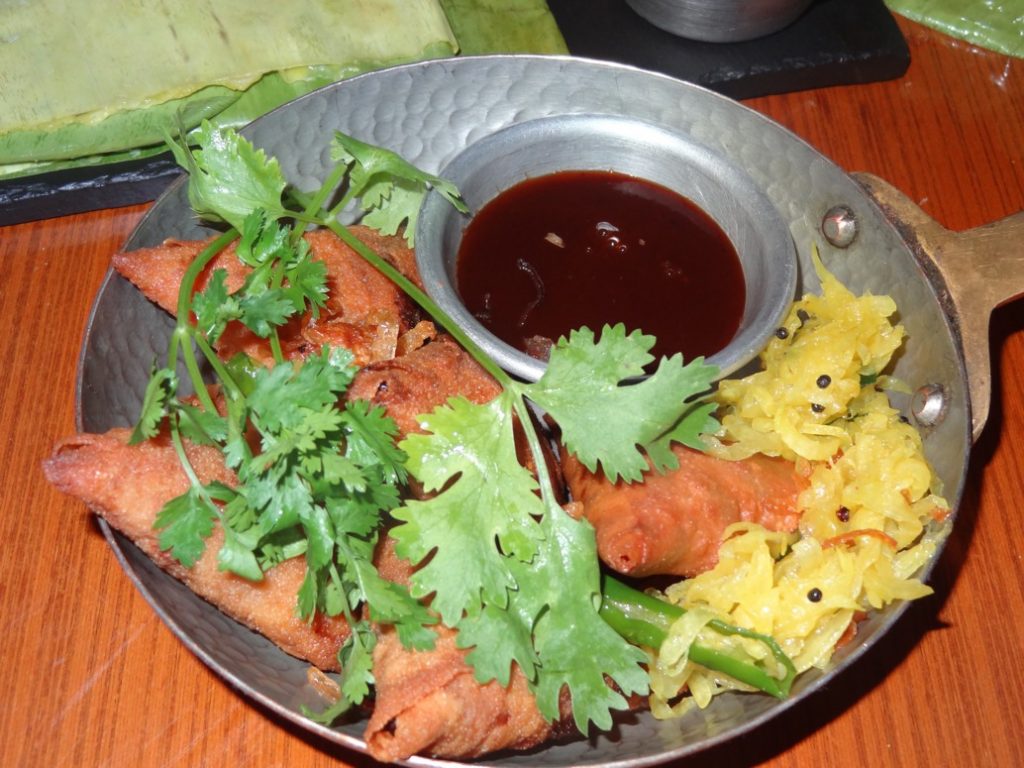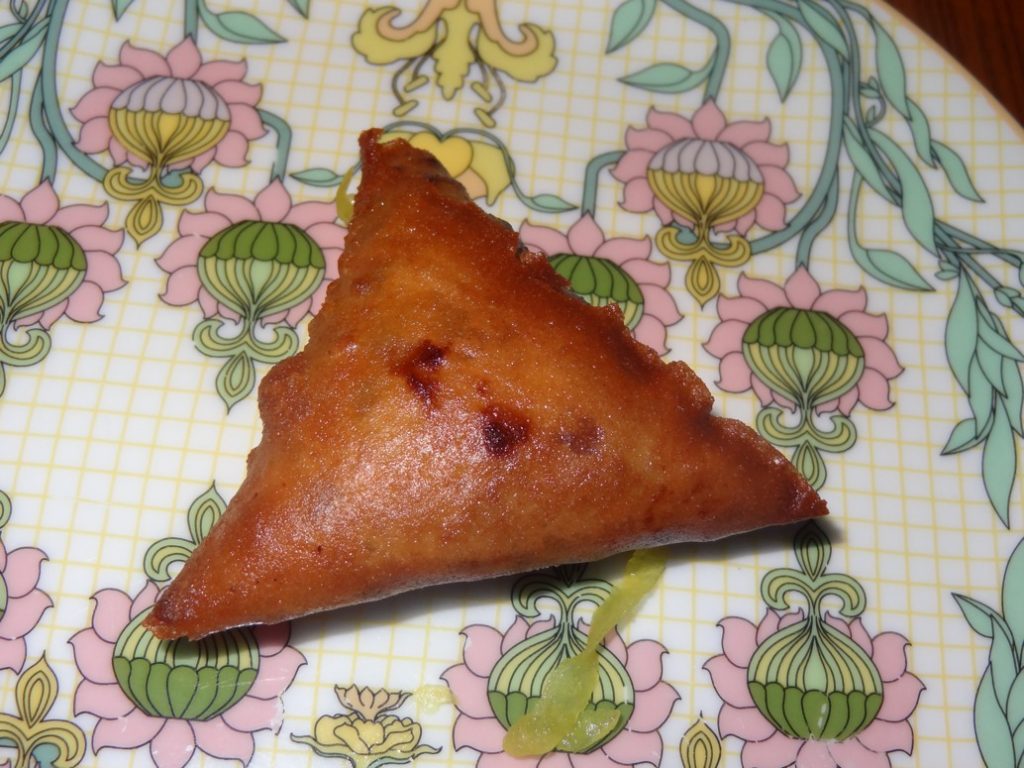 Time for desserts! The Mumbai Mava Cheese Cake just melted in the mouth. Mava Cake is a famous dish from the Parsi joints but chef has certainly given a little twist here. Cream Cheese is added to the crisp base which makes it hard on the base and soft on the top! The Oreo Cookie and Chocolate Mousse had a divine oreo taste and whipped cream along with a cherry topping.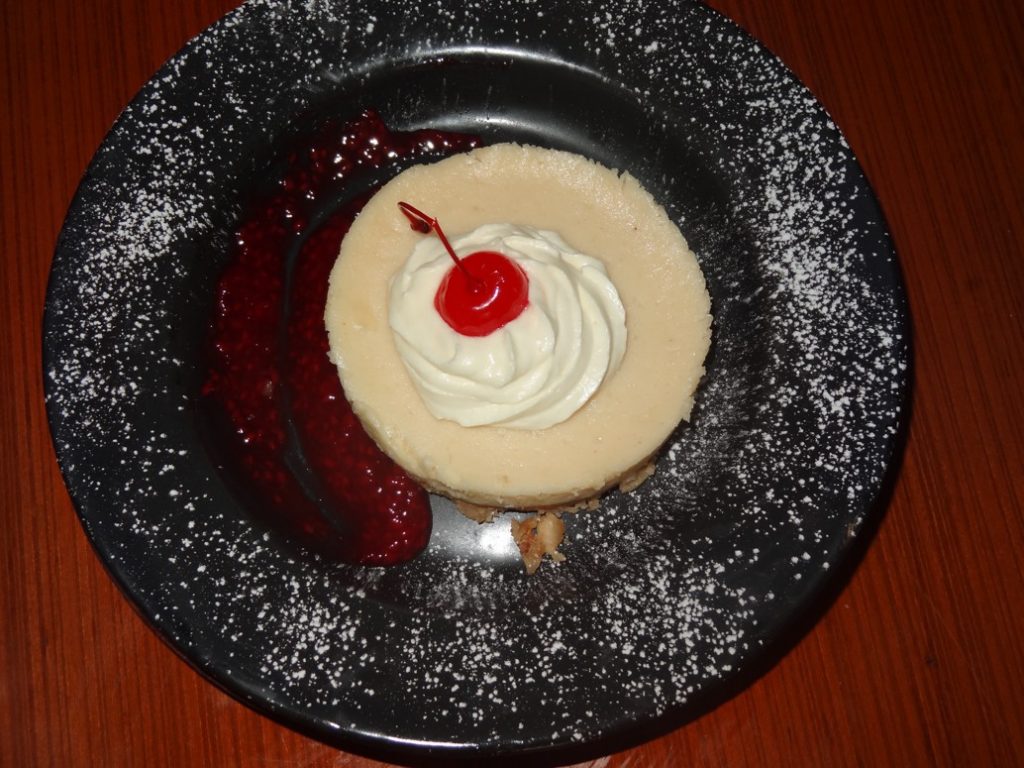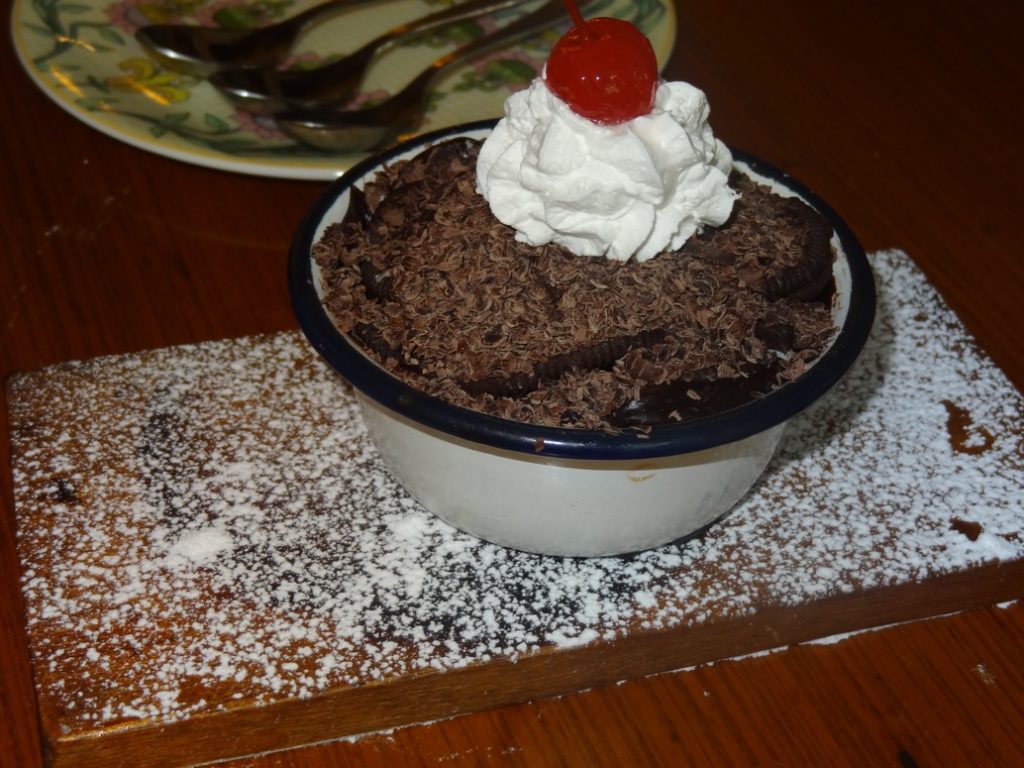 Junglee Billee is the perfect place for the women of today… Antique, quirky and modern….interiors done in the most iconic manner…60's and 70's look…colourful wallpapers, iconic ladies caught in the wooden frames which perfectly bring out powerful women dominance, wooden ceiling capturing the essence, lights coming out of cups, make up box being converted into a money plant showpiece… fun and quirky setup …diversified seating spread across couches, chair with different patterns, prints and slogans with colours which are soothing as well as classy along with props like planters, camera, typewriter etc. It does take us to a different era altogether…a place which becomes an inspiration for the women of today…afterall it's the power of women which we should celebrate! They are also introducing a Shopping menu soon which will feature special in-house crockery, glasses and cutlery. Right now they have a tie up with Swarovski to sell jewellery.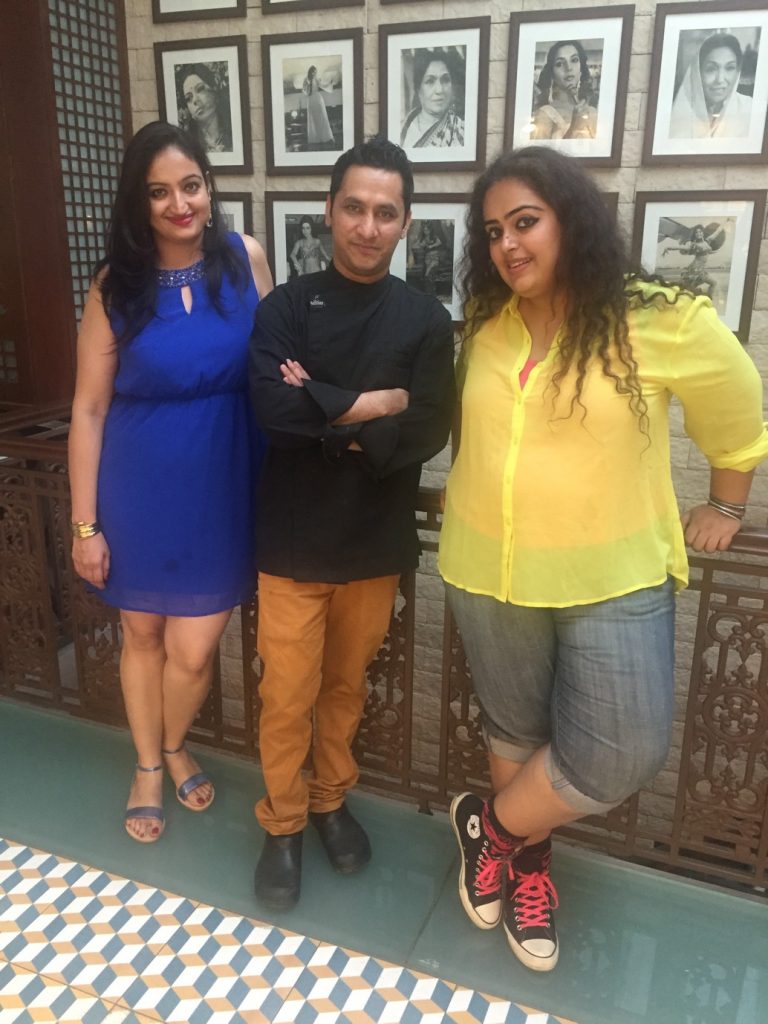 We also caught up with Chef Pawan Bisht who has been spreading his magical spell at the place. Pawan, a product of IHM Mumbai started his culinary journey in 2009 and has been a part of Olive and SodaBottleOpenerWala in the past. He hails from Uttarakhand. Associated since Junglee Billee since the launch…the chef is happy to witness a packed house not only during the night but even during the day. They will soon be starting special night events – Sunday Sundowners, ladies nights, movies night! The Chef has been receiving favourable feedback for dishes like Md. Ali Boti Kabab, Bhai Jaan Seekh Parantha, Koliwara Chicken, Mumbai Dabba Ghosht, Punjabi Soya Bot, Mumbai Mava Cheesecake and Apple Pie.