Why should fashion be restricted only to clothes! Even your house needs the fashion dose!
Team ChicLifeByte attended the recently concluded Delhi Times Fashion Week which happened at Roseate House where top designers like Niki Mahajan, Suneet Varma, Christine Storm and many more showcased. While we saw models who made stunning impressions in the designer garments, Orient Electric made an interesting move by associating with Delhi Times Fashion Week as "Smart Fans Partner". Along with that at the event there was a display of two of Orient Aero Series fans namely Orient Aerostorm & Orient Aerolite. The fans come with 18 pole motor to deliver an astounding air delivery with heavenly silence. Aerostorm in particular gives an impressive 300 cmm (cubic meters per minute) air delivery.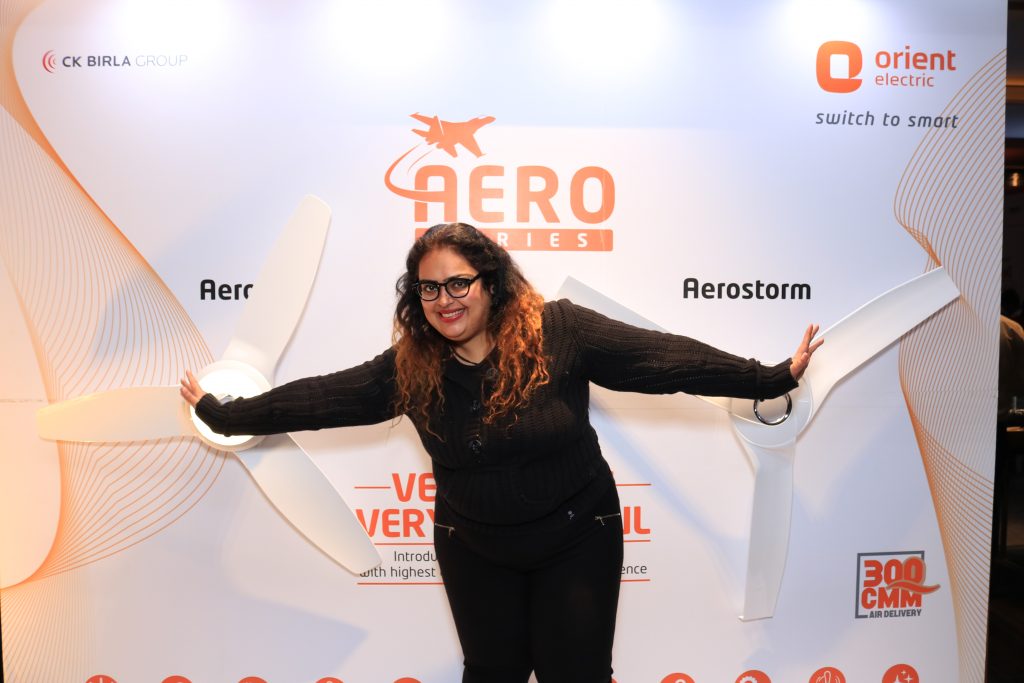 Orient Electric, a global market leader in the electrical industry offers a diverse selection of consumer electrical solutions including Fans, Home appliances, Lighting and Switchgear for over 60 years.  Orient Electric recently launched a range of aesthetic and design centric fans- the Orient Aero Series Range of Fans.
Day 1 of Delhi Times Fashion Week ended with the show 'Orient Electric presents Niki Mahajan'. Niki Mahajan needs no introduction- she's been a part of the fashion industry since the last 25 years and is best known for taking inspiration from old crafts. Her collection titled Yuvrani was all about a young princess and showcased pastel shades like ivory, peach, pale blue, lilac and mint green.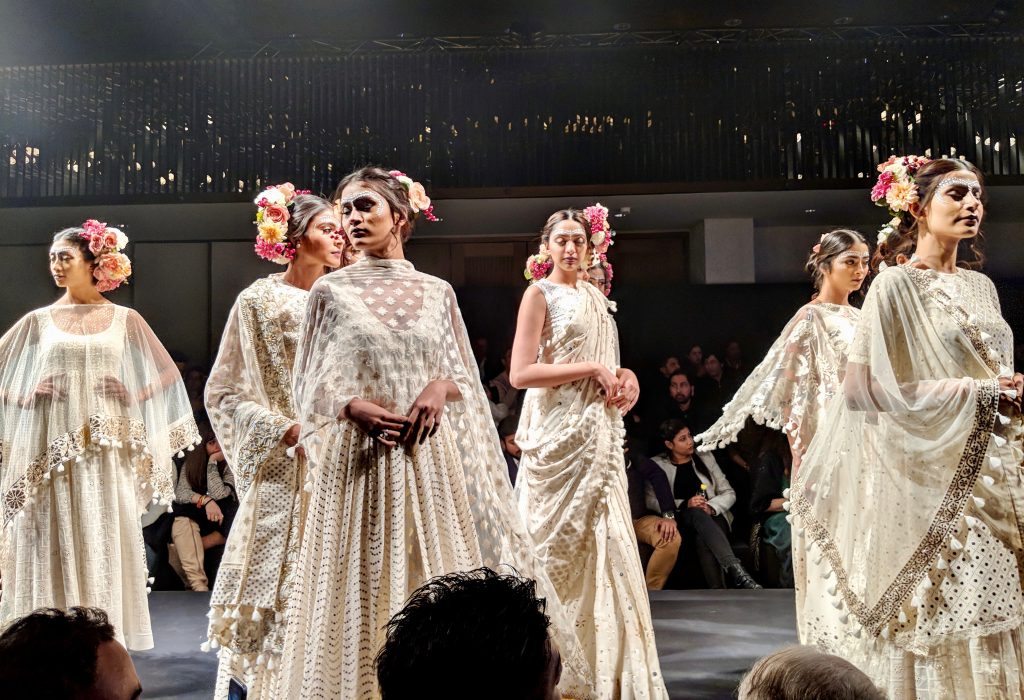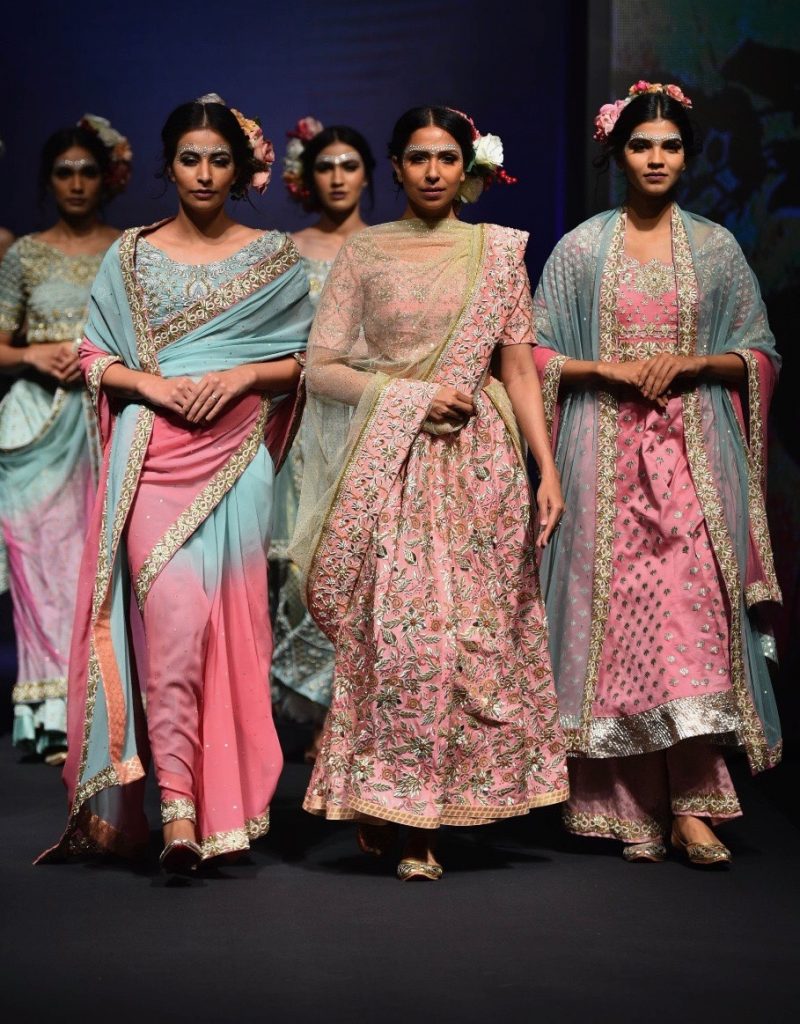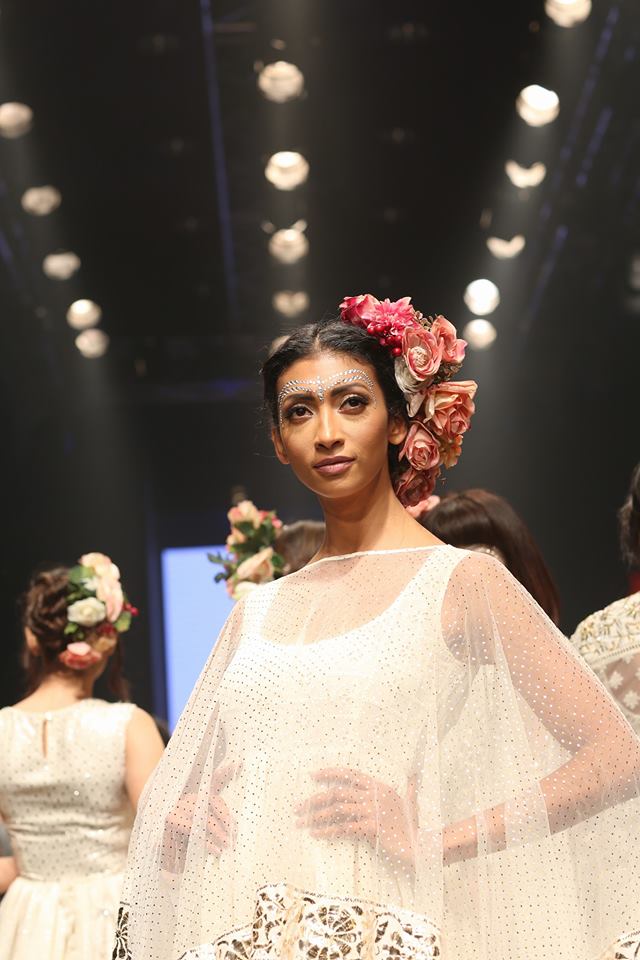 Following the rule of less is more and experimenting with embroidery, the collection was simple, light, carefree, full of life and romantic. Beaten metal work and embroidery inspired by polki jewellery has been used. It was her take on a bridal collection and pride for the coming years! The hairdo of buns and roses added more to the charm and glory. With such a charming, breathtakingly beautiful and appealing collection, the models were dolled up and looked lovely as they swirled and sashyed the ramp. The collection is definitely for the young girl in everyone!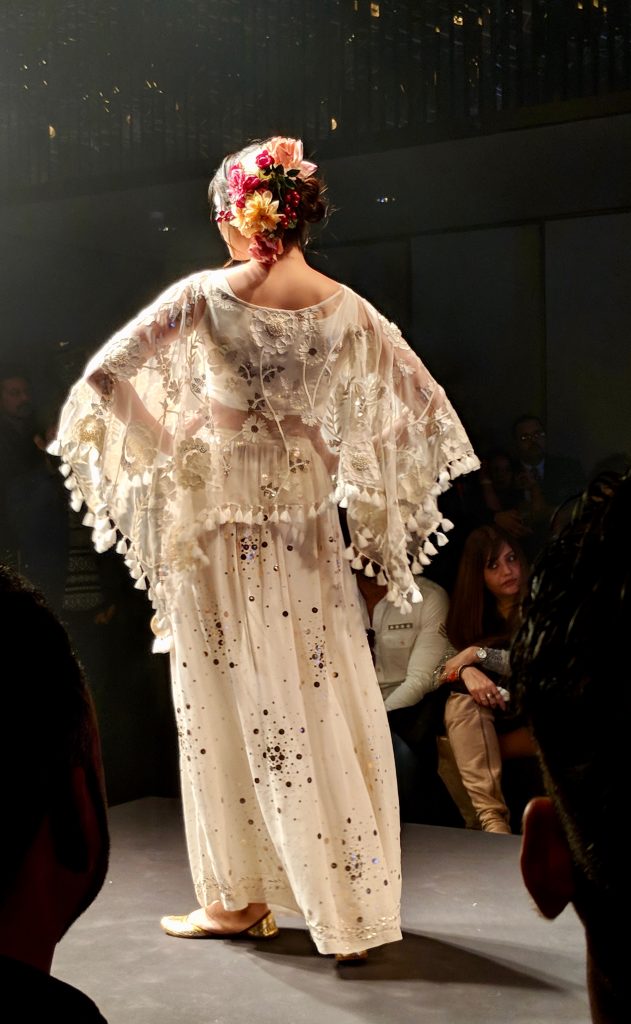 Saying more so with the light and easy collection, there was another thing that was making a statement at the fashion week – Orient Electric fans which look premium, chic, classic and stylish dispensing the most powerful and silent air reaching every nook and corner of the house. Talking about Orient Aerostorm, the winglet design in the blades minimize air vortex and sound delivering higher air thrust. With the sturdy & strong 18 pole motor, superior PU finish and 100% rust-free blades with it's sexy spiral and appealing curvy design, Aerostorm is bound to leave you astounded swirling thy emotions into dreams of tomorrow making itself your best friend for life. Adding to the superiority is the stainless steel decorative rim on the top along with the top & bottom canopy with spindle cover.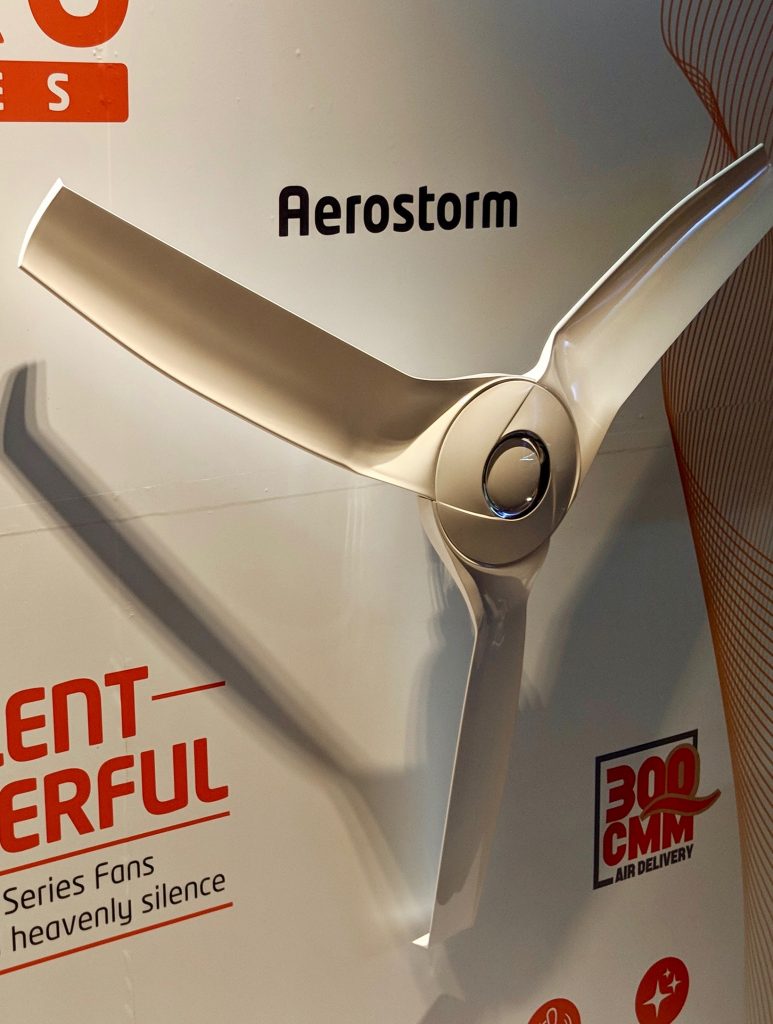 What we also loved was Orient Aerolite which comes with the additional benefit of having a well-lit LED light panel underneath. It features an advanced aerodynamic profiled blade design which ensures maximum air throw while ensuring silent operation. The entire range is completely durable, power efficient and comes with a remote as well.
The fans left a fascinating impression on everyone. Available in two colours, white & camarel brown, both the colours have always been strong, royal, classic and powerful when it comes to power dressing or home décor. Especially warm whites with light appear beautiful and when draped on you or your house's 5th wall, that is, the ceiling of your sweet, blessed and caressed home like a fresh canvas of happiness, winding away toils and sorrows and giving you powerful and silent 300 cmm air delivery.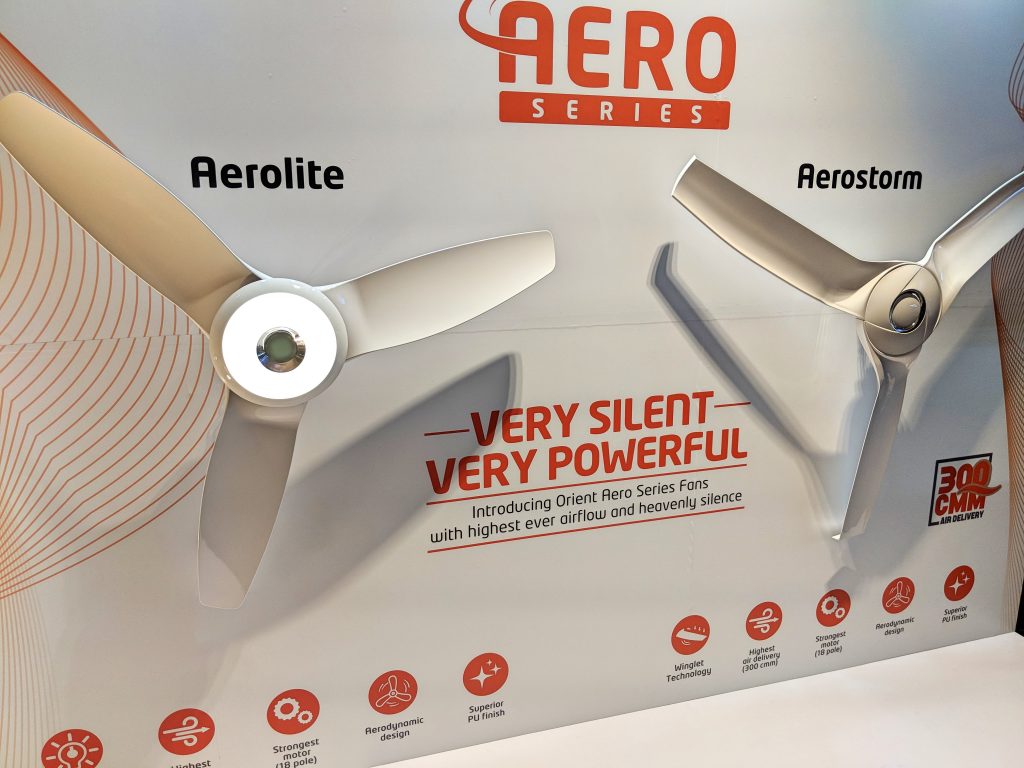 Fashion meets technology in a very sassy way. That's what we call a magical amalgamation of two minds that is fashion and technology. Orient Electric definitely made a fashion statement at Delhi Times Fashion Week with it's Aero Series Range of Fans! So, relax the fashionable way with the Aero Series Range of Fans!