Pankaj & Nidhi the duo ready with their Autumn Winter collection at the Day 3 of Amazon India Fashion Week Autumn Winter 2016 with the military touches, the discipline & uniforms plus the authoritative march & caps and medals of military & traditions of questions in succession. Pankaj was an army so grew up surrounded by uniforms. The collection is inspired from the attire of the European cavalries of the 18th and 19th centuries during which the pomp & splendour of martial uniforms were at their richest apex.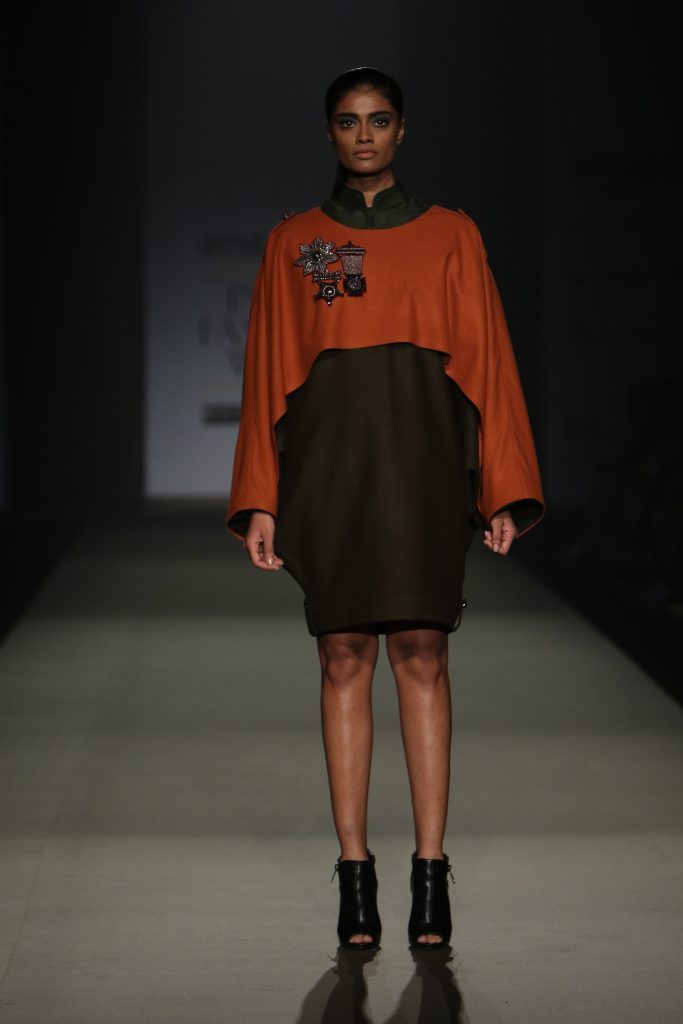 The night stirred mixed feelings of fire, black, beige, olive, dusty green & the broaches & pins of sacrifice, the fire it added to the layered blacks or capes, the military mustards, rust, olive, navy all seen in dark with silver & black broaches on the backless, the pins, the slits, the chains, the nets, the army greens or the army jacket with black detailing & shining bags making statements and the walk making heads turn.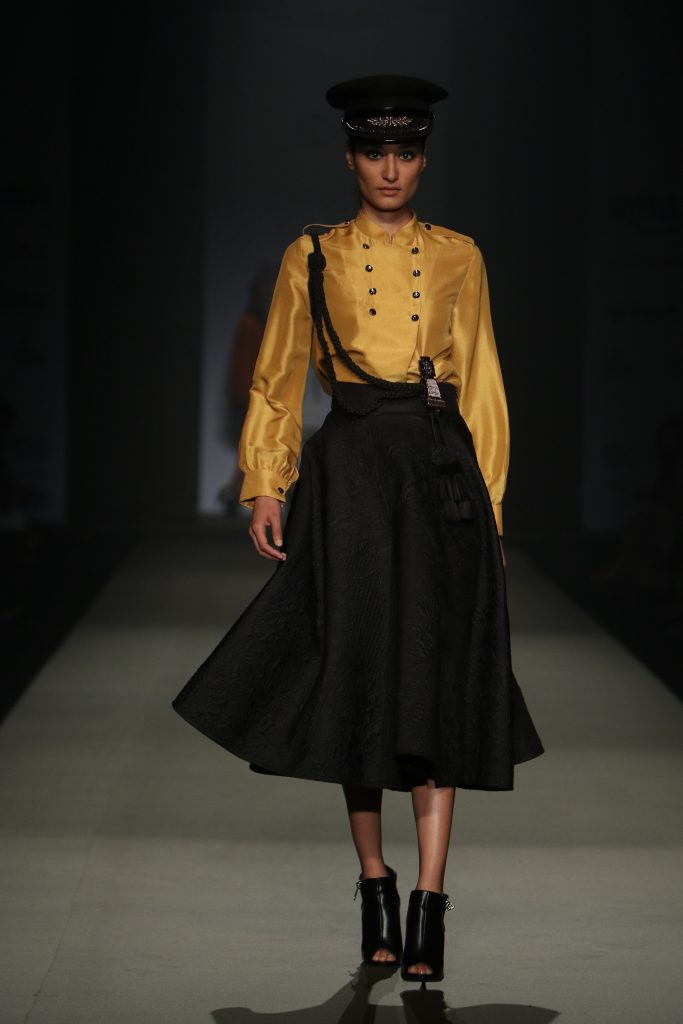 My favourite was the mustard & black cape with boot cut navy black trouser making a deadly combination. I loved the sexy black & silver front open frock while the ground green garments with belts clipped on shoulders cut on high slits caught my attention.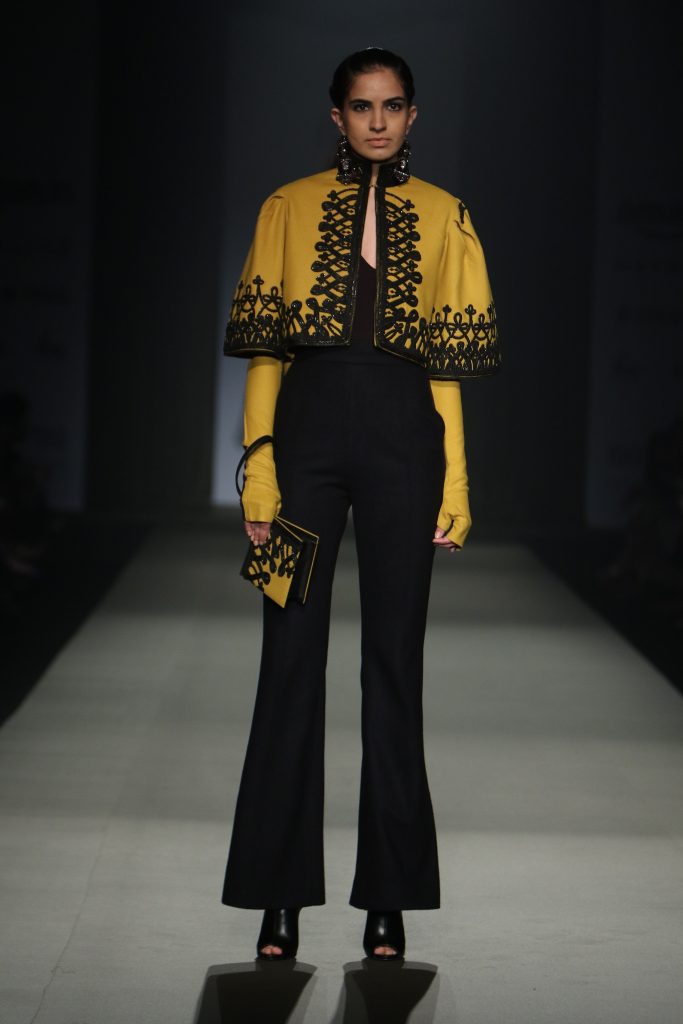 Lanyards, braids, cord-work, medals & badges were created to embellish the styles made in palettes of blues and greens and earthy hues of olive & ochre. Merino wool, heavy crepes and bespoke striped grosgrain fabric created from military ribbons were used to sunning effect. Shimmer works & emerald green slits could be seen at back with collars in front.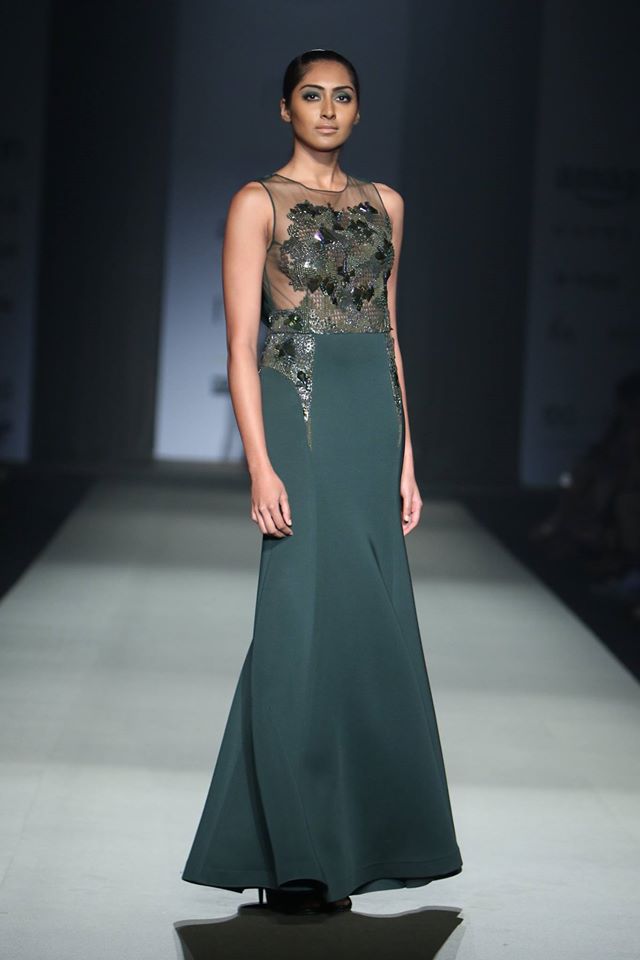 The collection also included leisurely gowns, layered capes with black big ear danglers and frilly bags with the hair all fixed & double layered. The black rose frock was another favourite with lovely earrings that dazzled making everything look perfect.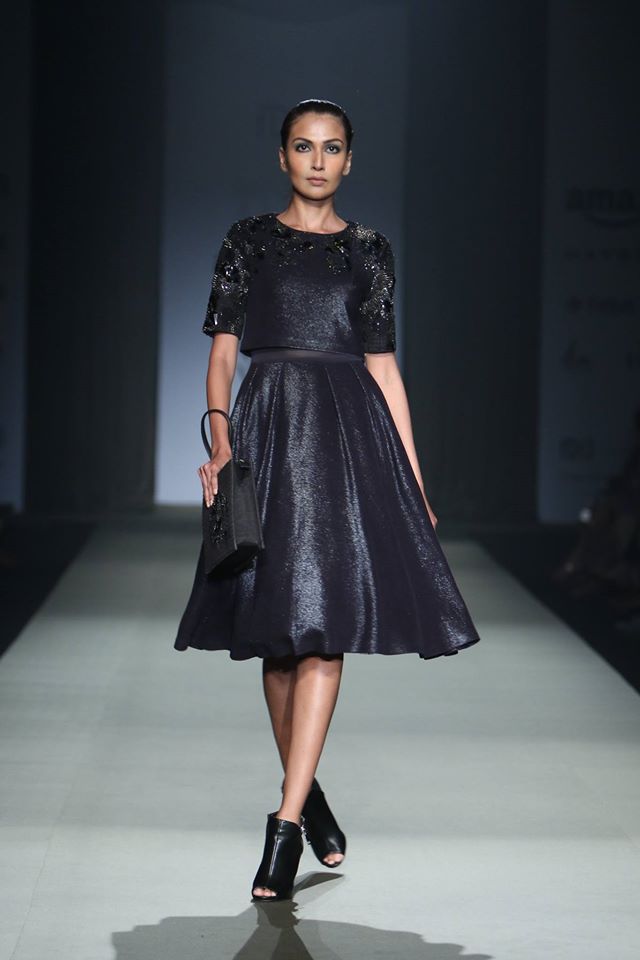 For elegant evening wear, embroideries & bejewelled elements have been interpreted to create modern camouflage patterns. There was also shimmer at waist & fur at top & bottom with fancy detailing and touches of oomph and class of creativeness and sexy V necks in shimmer or navy gown with black stealing limelights.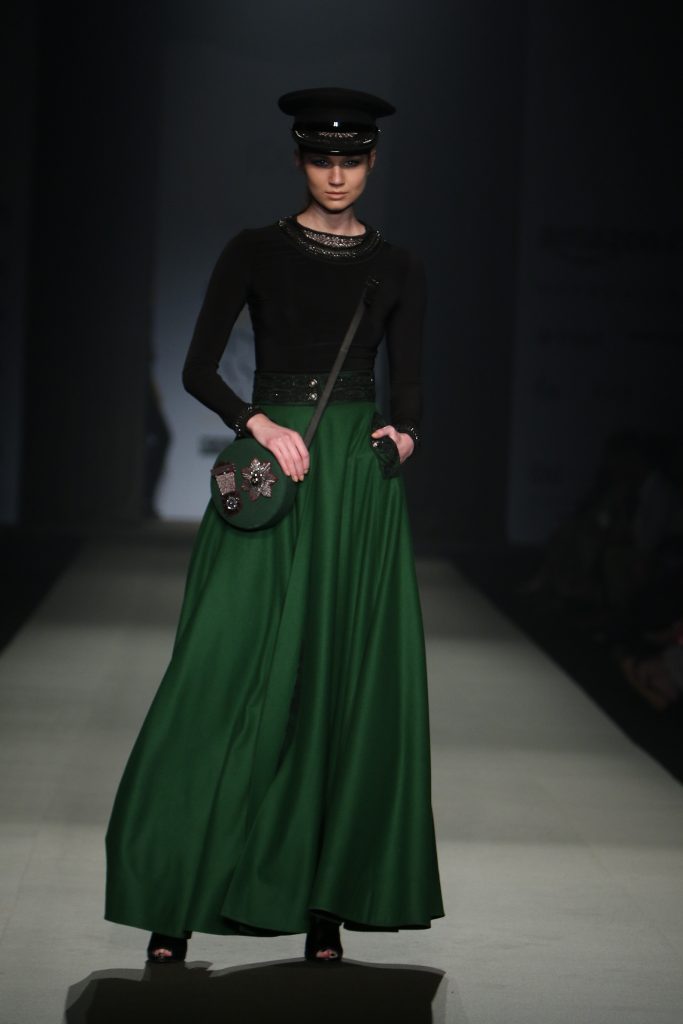 Some words from the designers themselves-
It was a medalist triumph! Thanks Pankaj & Nidhi for such a great show that we totally succumbed and hold our heroic martial heroes with ribbons & medals of victory.