It's new years and time for resolutions. We do make millions of resolutions every year but this time, team ChicLifeByte suggests you to GO GREEN. Surprised? Don't be. Read on to know more.

Nau!, the Milan headquartered hi-street eye wear brand recently announced the launch of one of its product segments – Green eye wear and Hyaluronic Gel based contact lenses for the Indian market. I entered the venue for the press meet and was impressed with the green initiative taken in the hall. From the chairs which were draped in white and green to green table mats to special planters kept on each table. Even these small elements made quite a difference.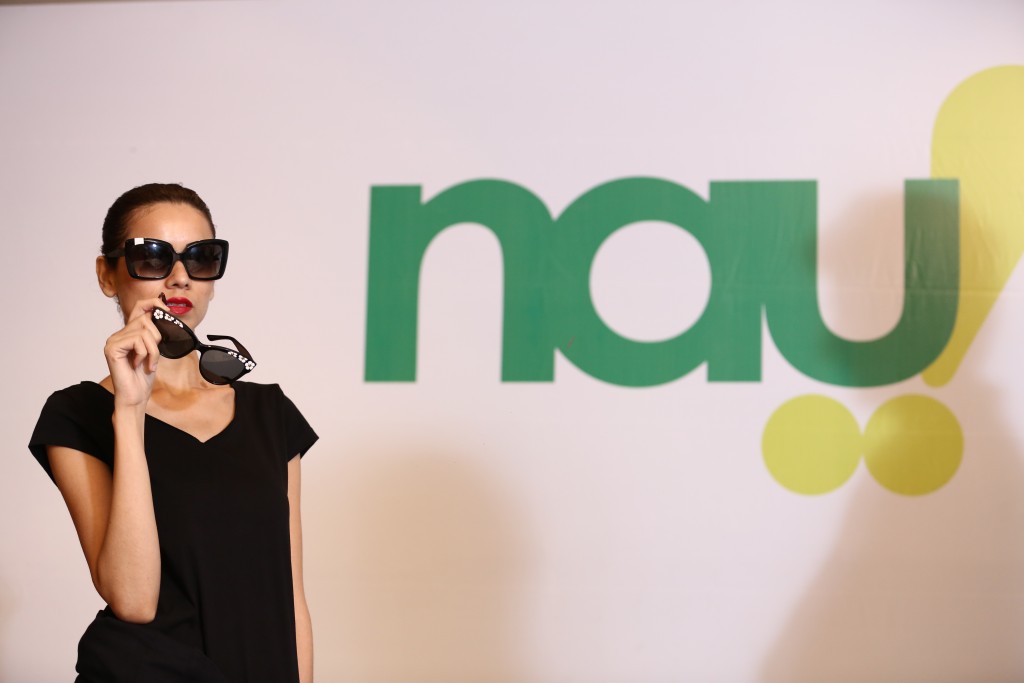 The new green range made of 96% recycled plastic material was showcased through a special fashion show and we found the range absolutely funky, stylish and eco friendly. Models dressed in black outfits walked the stage sporting the new range.  We also met Vaibhav Sharma, India Operations and Strategy Head – Nau! & Director at Trinity Group who mentioned "customer satisfaction is their main motive and that's the reason they sell only through their own stores and not MBO's (Multi Brand Outlets). They change their collection every 15 days and have designers work everyday for producing some great designs. They believe in word of mouth publicity and make sure the customer goes happy. They even offer free eye test, free frames with lenses. He also mentioned "the recent launch highlights how fashion is not just about style but also conscience and a shared responsibility. Since the launch, we have been able to do some tremendous work on the customer experience front and remain committed towards the same".
We also met Fabrizio Brogi, President and Founder at NAU! Italy who specially travelled from Italy for the launch and said "Today I am even more pleased than three months ago to consolidate the partnership with Trinity Group. I saw their enthusiasm and their passion in practice. Thanks to them, to a market with great potential and a positive response from customers, we are here today and we are even more confident that the future together will be positive."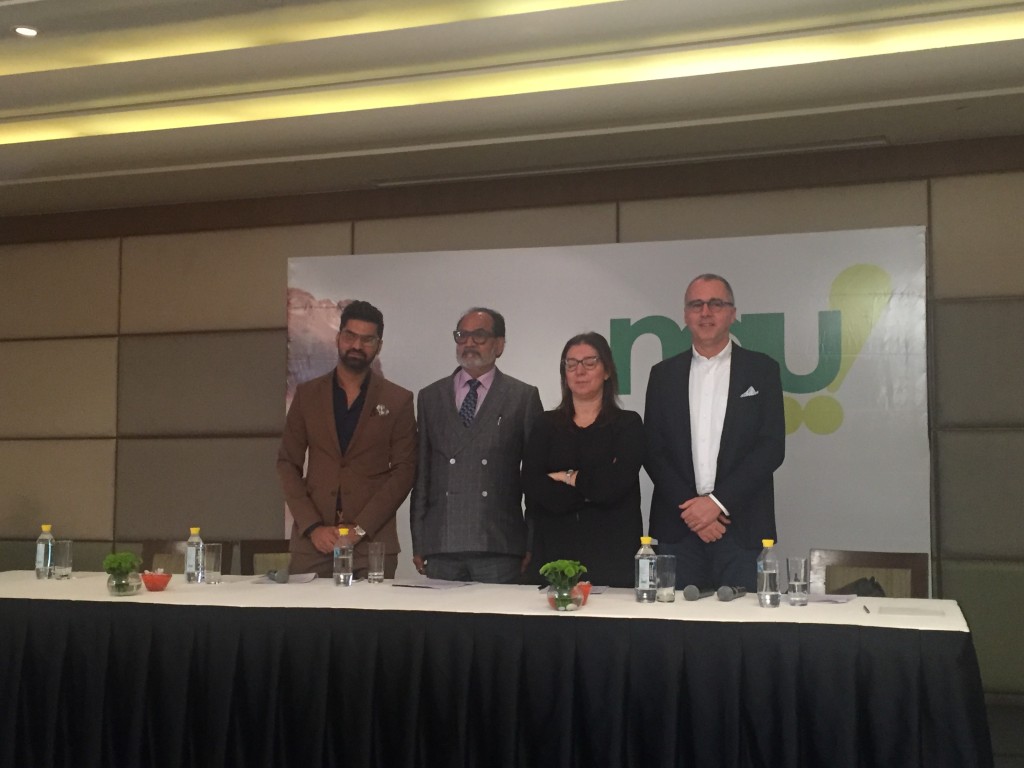 Travelled along with him was Monica Salvestrin, Creative Director at NAU! who added "Customer responses confirm how Indian market is appreciating our style and design, which represent the latest shapes and colours of the Italian fashion eyewear.  In line with our trend of coming out with fresh collection in every 2 weeks and our commitment to the environment, we take the opportunity to launch this new eyewear collection that in Italy has already become a 'must have. Another stride we'll be taking in India towards providing a quality and innovative product portfolio will be the launch of the all new category of contact lenses that have hyaluronic gel. We are optimistic about the response for both the collection"
She also gave us a lot of green information. I mean she spoke about other initiatives they have taken to promote the green environment. Since beginning, Nau! believes green responsibility has been a driver to produce frames the green way. This technology is patented by Nau! and every six months a third party certificates their commitment and checks if all the processes are correct or not. Whats interesting is since the company started, they have been giving One Euro to Legambiente, a volunteer association which helps to protect the environment. Nau! has even eliminated plastic bags on lenses and there are no cartons, only bottles for solutions. Infact, there are no plastic for contact lens packaging and even the box is made of recycled carton. The shopping bags are made of recycled plastic and what's great is that it's the same for Italy as well as India. Even the part of furniture is made of wood produced by respecting the bush. One thing that is done only in Italy is that the power used at Nau! Showrooms come from alternative power sources. We do understand why it can't be done in India. I was quite impressed with the fact that NAU! range is launched in Italy and India at the same time.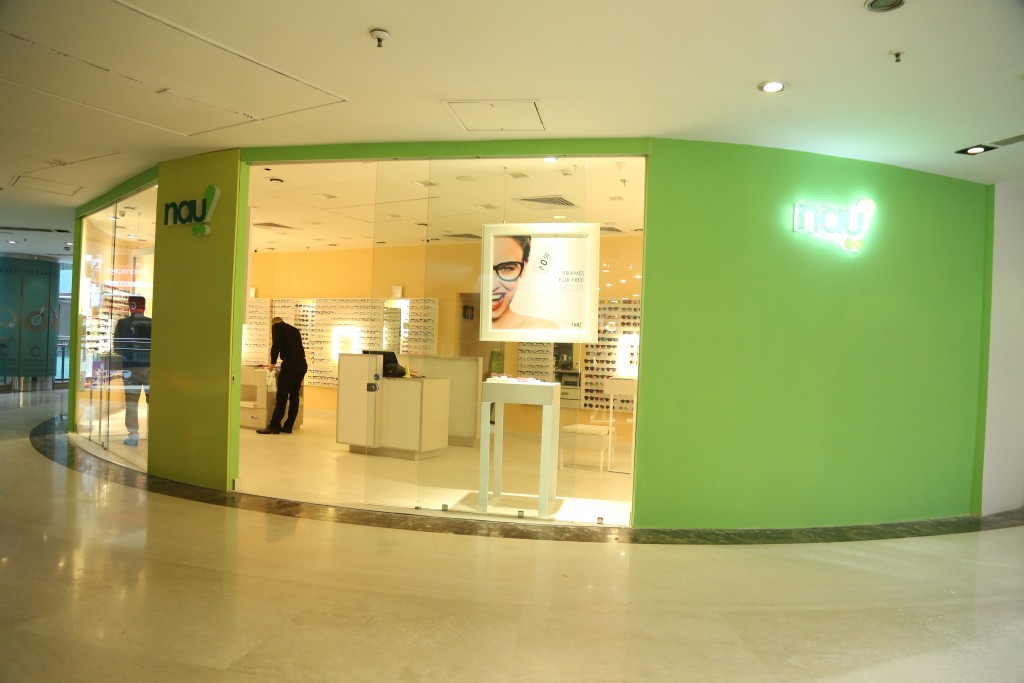 Established in 2005, Nau! is the first Italian brand with its own stores across the globe. In India, Nau! has two stores located at Gurgaon at the moment. The first one is at MGF Metropolitan Mall and the second one at Ambience Mall (recently opened). They will soon expand to other parts of India.
Now, it was time for some selfies! I got my camera lens to capture Monica and me sporting the cat eye frame. Overall it was a great event and I do salute the Italians for thinking about the environment and working towards protecting the Mother Earth!!