''When you are a mother, you are never really alone in your thoughts. A mother always has to think twice, once for herself and once for her child.'' – Sophia Loren
How true are these words by Sophia Loren! Pregnancy is a special phase that a woman goes through. This is also a challenging time of her life as she has to be extra careful about everything she does – right from her diet to exercise to sleeping position and the emotional turmoil inside her. No matter how tough it may seem and feel like, it is also extremely rewarding.
Like a warrior, a woman delivers her child – the only thought of holding her child for the first time in her hands brings a smile on her face. All the pain vanishes when she sees her baby. A mother is born too!
Every child and every mother are special. There will be no mother who is less deserving than another; they all deserve the best of the treatment.
With a strong belief that a child is life's greatest gift and pregnancy is one of the most magical experiences nature can offer, 'Cloudnine Hospitals' marks another milestone with the inauguration of its new maternity and childcare hospital at Vashi, Navi Mumbai. Cloudnine Hospitals are India's leading chain of maternity, women and child care hospital. The new facility was recently inaugurated by renowned bollywood actress Shilpa Shetty Kundra and Dr Kishore Kumar, Founder and Chairman, Cloudnine Group of Hospitals.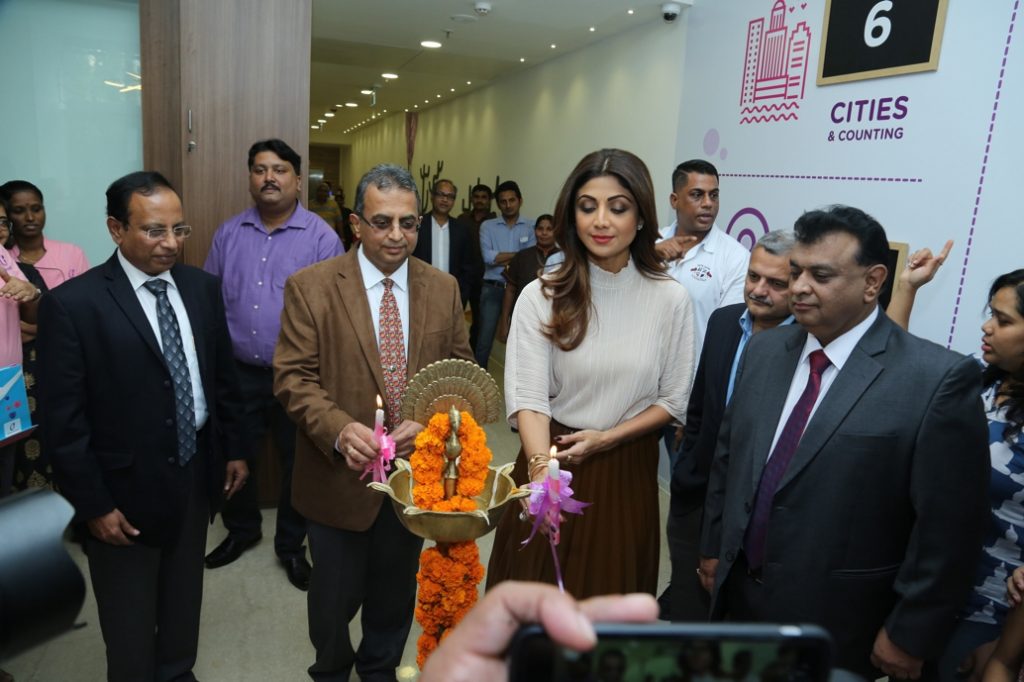 The newly launched hospital is approximately 15 minutes away from Vashi railway station and well connected by roads too. It offers comprehensive and personalized care for expectant mother and babies.
During the launch event, Dr Kishore Kumar said, "With our new centre in Navi Mumbai, our endeavour is to effectively bridge the gap between Indian and international standards of maternal and neonatal care. We are currently the only chain of hospitals to have achieved infant and maternal success rates comparable to developed countries in the West and we are staunchly committed to our motto of 'Healthy mothers and happy babies'. "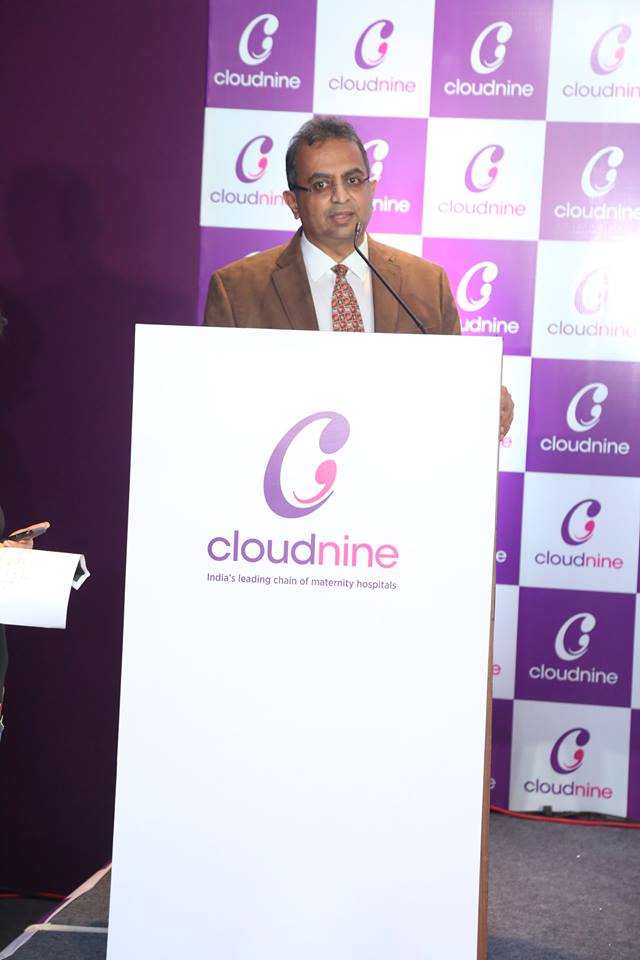 Cloudnine Group of Hospitals was set up in 2007 by the renowned neonatologist Dr. Kishore Kumar as India's premier destination for comprehensive maternal, gynaecological, fertility, neonatal and paediatric care. The organisation's vision is to effectively bridge the gap between Indian and International standards through a combination of clinical excellence, comprehensive care and an atmosphere of celebration, to ensure world-class standards in woman and child healthcare. With over 50,000 births across 19 facilities in 6 cities and a 500+ bed strength supported by 3000+ strong workforce, Cloudnine is India's leading chain of maternity hospitals.
ChicLifeByte got an amazing opportunity to tour the hospital and let me tell you it is beautifully designed with pretty colours, keeping in mind the expecting woman and children. The hospital doesn't look boring as any other hospital, the furniture, texture, colours and space usage is apt and can any day be mistaken a hotel. Apart from being attractive to adults, it is a kid friendly zone too.
Shilpa Shetty Kundra was present as the chief guest. We have all seen Shilpa and her son Viaan's bonding time and again and there could not be a better chief guest on the occassion. Shilpa briefly spoke about the need of the hour – Maternity and child care. Stressing upon the importance of choosing the right healthcare partner for child delivery, she said, "Childbirth is a life changing phenomena for a woman. It is important to choose a comfortable, trustworthy environment that can offer her a happy and stress-free atmosphere not just during the final month but also during the entire term of pregnancy. From what I have gathered from friends and family, Cloudnine is committed to not only provide exceptional clinical care but also make child birth a happy and joyous occasion."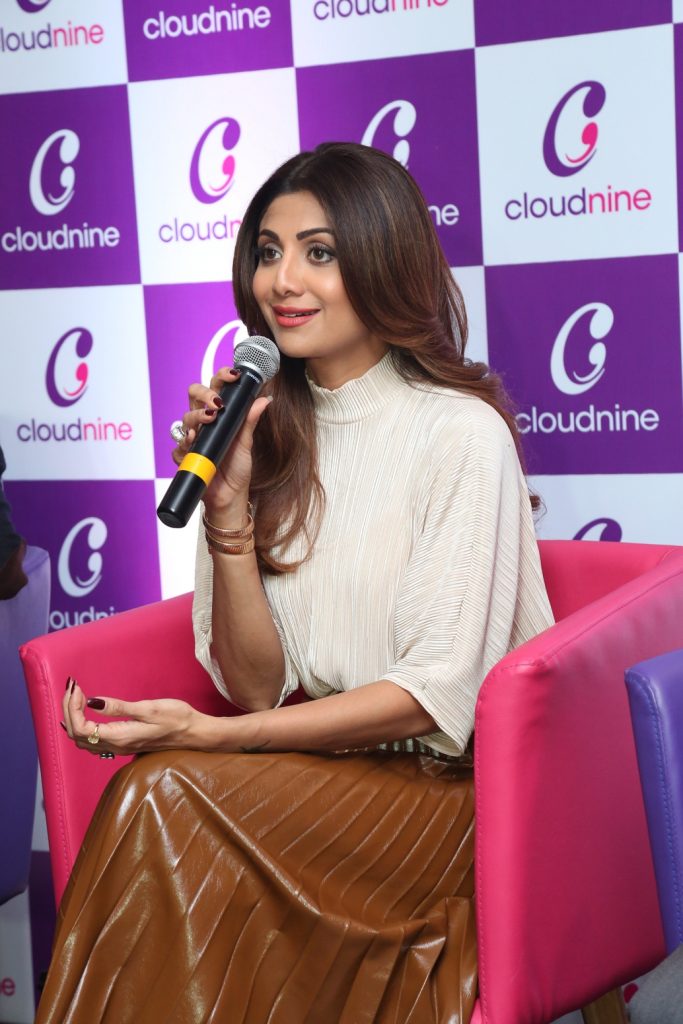 The cherry on the cake is that Cloudnine plans to invest around 200 crores and expand their chain of maternity and child care hospitals in Maharashtra. This means more and more women and children will receive top class treatment.
Having delivered more than 50,000 babies across the country over a decade, Cloudnine has emerged as a pioneer in managing pregnancy from conception to delivery. Owing to their excellence in providing the best maternal and neonatal care, Cloudnine Hospitals was also honoured as 'The Best Women & Child Hospital in India' by International Product and Service Award (IPSA) recently.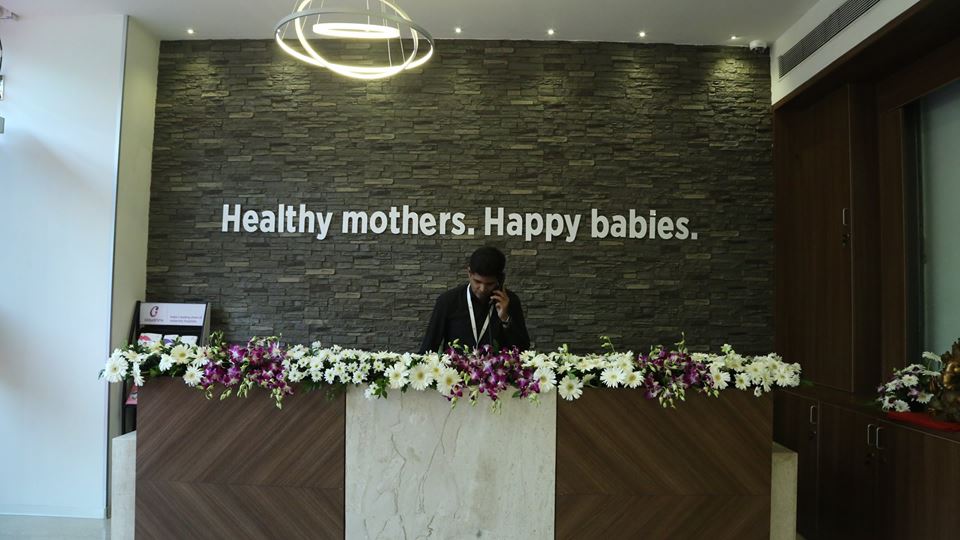 Cloudnine has been awarded prestigious accolades including the Times Achievers Award 2017 for the Best Single Specialty Hospital in Delhi NCR, 2014 Australian Service Excellence award by Customer Service Institute of Australia, 8th Frost & Sullivan India Healthcare Excellence award for Mother & Child Care Service Provider, and Economic Times Best Healthcare Brands award for "Specialised Hospital for Woman and Child, 2016".
If you are based out of Vashi and are expecting soon, you need no other reason not to visit Cloudnine hospital, Vashi for child birth or care for our little ones.
With Cloudnine, we are in safer hands!
---
Post Credit: Sheetal Kami