It was an evening when glamour walked hand in hand with politics and some serious advice followed for the parents and parents to be.
It was the success party for Sonali Bendre's book- The Modern Gurukul– My experiments with Parenting. Sonali Bendre released her parenting book last year. Her work has garnered positive response specially from young mothers, who find the book helpful when it comes to dealing with the challenges of parenting.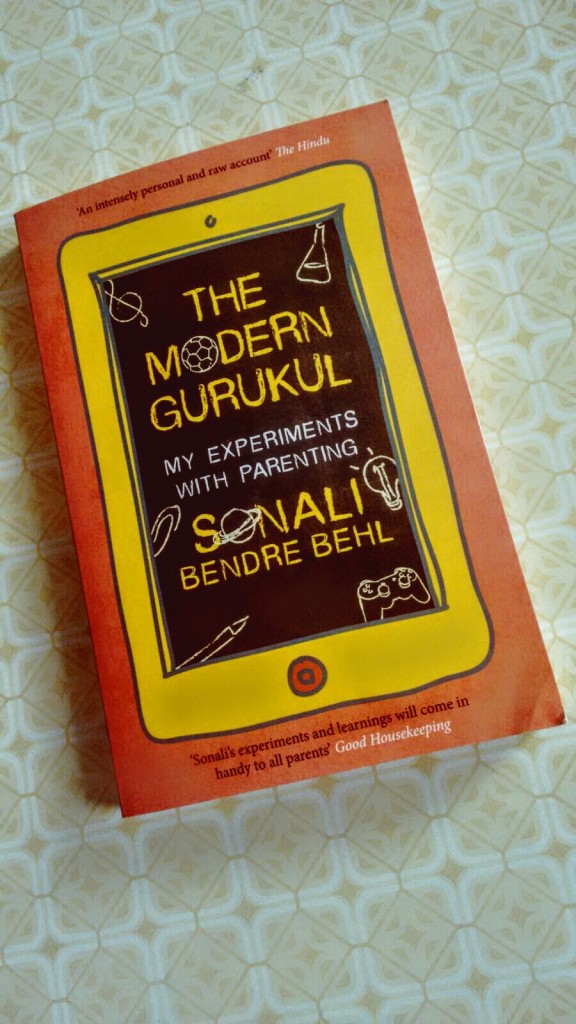 The event was held at the Indian School of Design and Innovation which is situated in the heart of Mumbai. There was still some time for the event to start hence I got busy exploring more about ISDI. What impressed me most about the institute was the vibrant campus. It is bursting with creative energy with colours and designs to be seen all over. They have a sprawling campus fitted out with contemporary facilities for the aspirants. ISDI Mumbai offers four year undergraduate programme for the aspirants in four core areas Communication, Product, Interior and Fashion Design. College provides post-graduate program in Fashion Business Management & Creative Entrepreneurship Program as well.
The event started with the paparazzi and media eager to capture the celebrities that walked in. Sonali was accompanied by her husband Goldie Behl and her parents. The actress turned author was greeted by her girl gang. Among her girl friends were Mrs. Funny Bones – Twinkle Khanna, Neelam, Gayatri Joshi Oberoi, Madhu and Shaina NC. The event was also attended by Mr. Rana Kapoor and Manish Malhotra.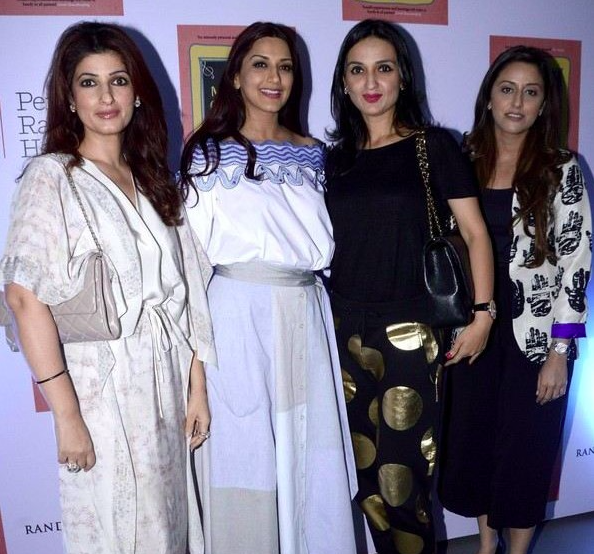 The guest of honor for the evening was The chief minister of Maharashtra Mr. Devendra Fadnavis and his wife Mrs. Amruta Fadnavis.
As everyone waited for the Chief guest to arrive, I flipped through her book which was given to me as a welcome gesture. Being a parent myself I got immediately interested in the book. From what I gauged from my 15 minutes of reading through was that it's a practical guide for parents and parents to be.
We were greeted by an energetic young lad, who is an upcoming stand-up comedian and also happens to be Sonali Bendre's Nephew. Firstly Random India house who has published the book expressed their pleasure on the re-print of the book. Then the BJP spokesperson Shaina NC was invited on stage. She spoke of her friendship with Sonali and praised the book. Shaina took us down the memory lane when she and Sonali used to be college mates. While she joined Politics, Sonali chose to try her luck in Bollywood.
It was time for Sonali to speak a few words about her book and her experiences as a parent and author. She fondly remembered the experiences she had while raising her son Ranveer. She shared that she was so confident about parenting until Ranveer was born. However her experience was no different than any new mom. It's nothing like the books tell you, she said. She started to search for answers and her quest eventually led her to Vedic  Gurukul system where the emphasis is laid on raising a compassionate human being with holistic approach. The Modern Gurukul is a compilation of all her experiments and observations. She shared her views about Social media and challenges for the new parents among other things. She closed her speech by thanking Mr. Devendra Fadnavis and his wife for gracing the occasion and invited him on stage.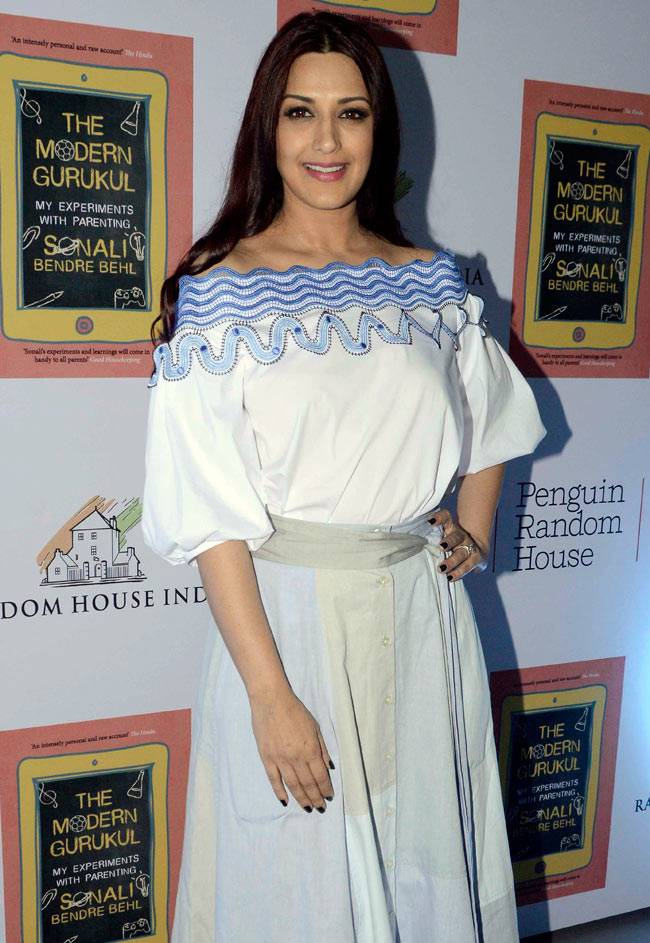 The Chief Minister shared his views on the book and parenting as such. While he admitted of not having read Sonali's book completely due to his busy schedule, he shared similar views on parenting as Sonali Bendre. He was all praise for his wife Amruta as he shared his personal parenting experiences. A bank professional herself, Mrs. Amruta Fadnavis dedicates all her time in raising their daughter. It was interesting to note that Mrs. Amruta Fadnavis is not only a bank professional but she is a classical singer too. She has sung a devotional track for Prakash Jha's forthcoming Hindi film "Jai Gangaajal".
As I submit this blog, I have finished reading the "Modern Gurukul".  Raising a child can be challenging for any parent specially in today's world where there's so much of information with easy access to it. Like any other parent I too have read many books on parenting but I have to admit the Modern Gurukul is something that I related to the most!
Review Credit: Kshama Gupta