'The Punjab Project– Volume 1' was launched today by powerhouse songstress Sona Mohapatra & Producer Sumit Sethi at club Stellar, Ashoka Hotel over a press meet.
'The Punjab Project', launched by BombayVoice.com features popular artiste Sona Mohapatra on the track 'Neher Vale Pul' & is produced by Sumit Sethi. The additional lyrics to this folk tune are by Paras Sunda.
The key objective of this project is to put a spotlight on the rich musical traditions, poetry & legendary artists of Punjab, including those from across the border & reinvent them for the current generation from a new urban perspective.
The Volume-1 of the album is a collection of 8 songs which includes musical videos. The first single is a tribute to the legendarysinger Noor Jehan who was conferred with the title of "Mallika-E-Tarannum" for her vocal prowess & articulation.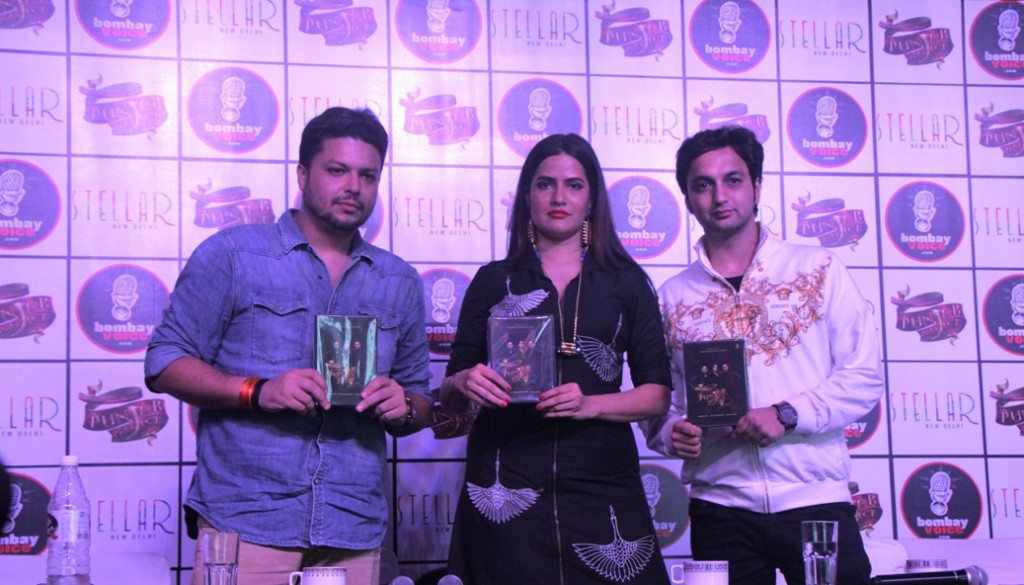 The song 'Neher-Vale-Pul' is a Punjabi folk tune popularized by singer Noor Jehan, and has been re-created now by producer Sumit Sethi in an electronic soundscape with the contemporary lyrics by Paras Sunda. The next single slated to release in the first week of August 2015 is an ode to the legendary Surender Kaur.
Whilst speaking at the press meet Sumit Sethi (Music producer) said, "This is a life changing experience for me. It feels great to take a journey that helps one to achieve something that he has always dreamt of. 'The Punjab Project' is very close to my heart. Things are going great for me these days. I am sure listeners are going to like our album very much since I always strive to live up to my audiences' expectation. Many thanks to Sona, who is one of the most versatile singer's that our music industry has produced. She has truly supported & encouraged me in all aspects of this musical creation.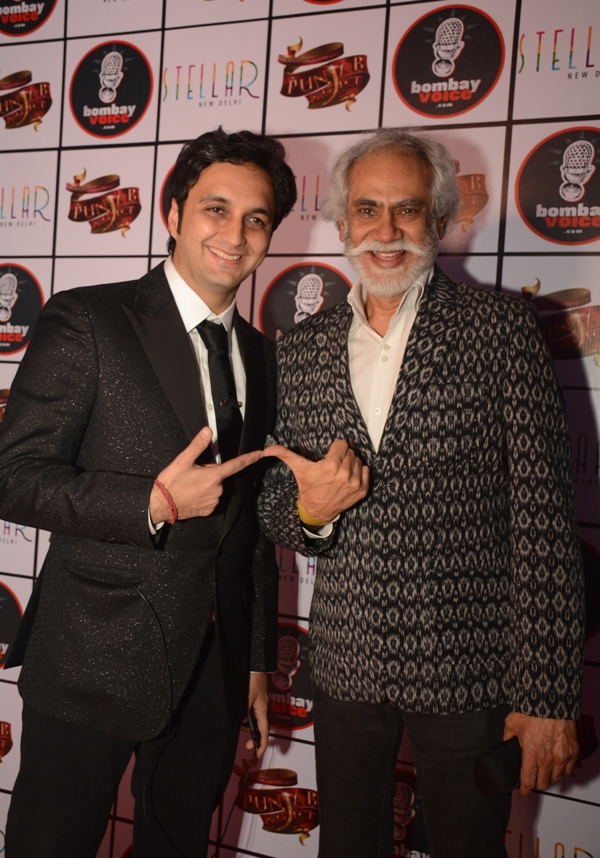 Sona Mohapatra, talking about 'Punjab Project, Volume -1' at the press meet, said, 'Making a cultural impact in my country as an artist is important to me & this album gives me an opportunity to do so. I have also always aspired to be part of the bridge that connects the ancient to the contemporary. 'The Punjab Project is one such bridge. This genre of music production is not one that I'm associated with but I am very excited to be pushing the envelope with this new  'Folktronica' genre. This will enable me to educate myself in the rich musical culture of Punjab & will also help me reach out to a brand new audience. It has been an interesting process creating this music with BombayVoice.com"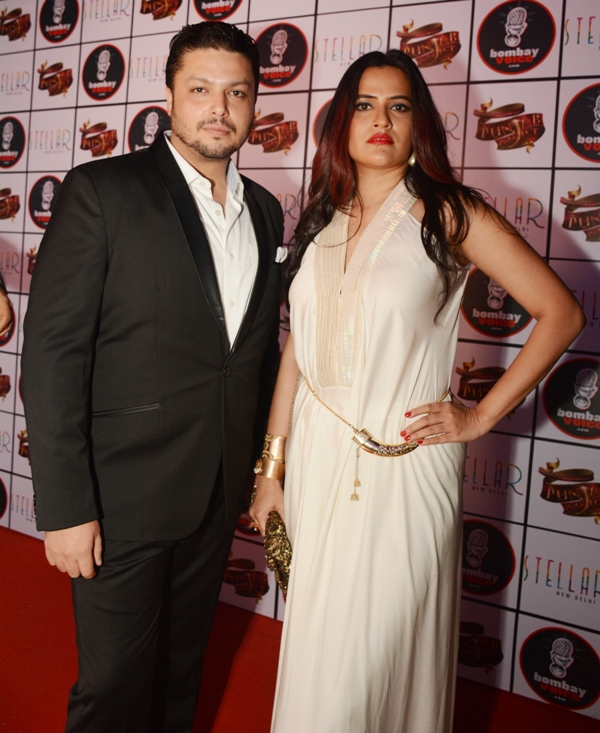 An after launch party, was also hosted by club Stellar the very night, and was attended by noted faces Sunil Sethi (FDCI,President), Sunil Bohra, Joe Baath, Gurdeep Mehndi and others from the social circuit of New Delhi.
About | Punjab Project
The Punjab Project is a musical project being launched by BombayVoice.com  as collaboration between celebrated artiste Sona Mohapatra & music producer DJ.Sumit Sethi & Lyricist Paras Sunda. The key objective of this project is to put the spotlight on the rich culture & musical traditions, poetry & legendary artists of the Punjabi tradition, including those from Pakistan, pre partition & modern times .The first album is a collection of eight songs, volume 1 & the first single & music video is a tribute to the legendary Madam Noor Jehan who was accorded the title of 'Mallika-E-Tarannum' for her prowess & vocal articulation & is still adored by million fans across the globe . This song, Neher Wale Pul is a folk tune that was made popular by her. This re-loaded EDM-Folk track is created by music producer Sumit Sethi & additional lyrics are written by Paras Sunda . We will be releasing a single every fortnight & the follow up to this song is another folk tune by the legendary Surindar Kaur.
About | Stellar, New Delhi
Stellar New Delhi, previously known as Pangaea New Delhi, is a premium club located in the heart of Delhi, India. The capacity of our club is around 800 pax. Stellar has Uber Suave sex appeal, interiors matched to a Billionaires private home, VIP Managers in keen attendance for guests' ultra whims, Private bottle banks, Trendsetting music from around the world, an unmatched lineage of guests' entertained and an uninhibited & pure party spirit that Delhi needs. Our resident DJs are well recognised international musician and representing our brand across the world. Attached are the images of skilled DJs, DJ Sumit Sethi (you already have the images), DJ Nastia Zoloto (images attached) & DJ Mish (images attached). For you to get an idea of the level of events we like to create.