A trip to Thailand had been on my travel list for long. Afterall who doesn't want to experience shopping that too on a shoestring budget along with some awesome sightseeing and some beachy fun! This New Year in the hope of fulfilling one of the many wishes that I have in mind, I booked my ticket to Thailand. The first destination on my travel was Bangkok.
Not wanting to waste a day (who wants to spend the daytime flying when that day can be spent doing wonderful things in a foreign land), I booked a 3:30 AM Thai Airways flight through Cleartrip. So after a long day at work it was time to have a quick meal at home, book a taxi and reach the Indira Gandhi International Airport! Post check-in formalities and standing in long queues we headed to the Plaza Premium Lounge to unwind, grab a quick bite from the array of exquisite food items & a nice relaxing massage after which we headed to the boarding gate to catch our Thai Airways flight to the land of beaches, sightseeing and shopping! The time in the flight passed away quickly enjoying the in-flight entertainment system and grabbing a few hours of sleep. We landed at around 9 AM Thailand time at Suvarnabhumi Airport and headed to the immigration counter while most of the people in our flight went to the Visa On Arrival (VOA) counter.  I am sure you are thinking why we were headed towards the other direction and not towards the Visa section because we had already taken the visa from VFS office located at Connaught Place in Delhi so that we don't waste time here due to the long queues. We just followed the direction boards of the taxi service and got into the taxi to reach our hotel.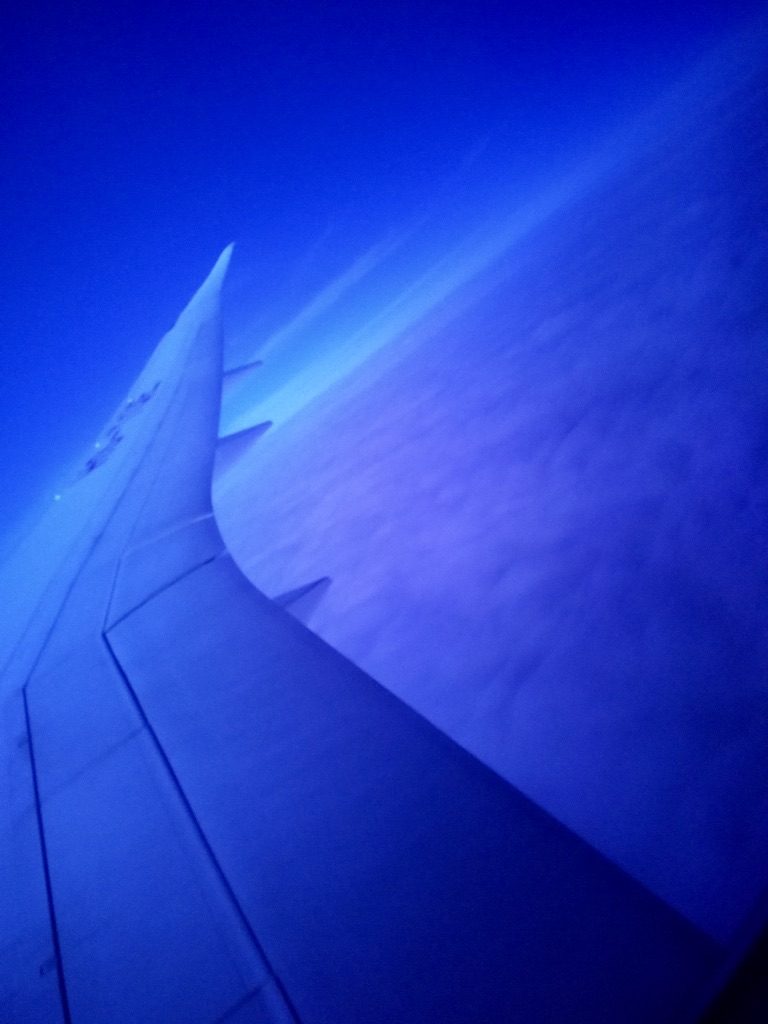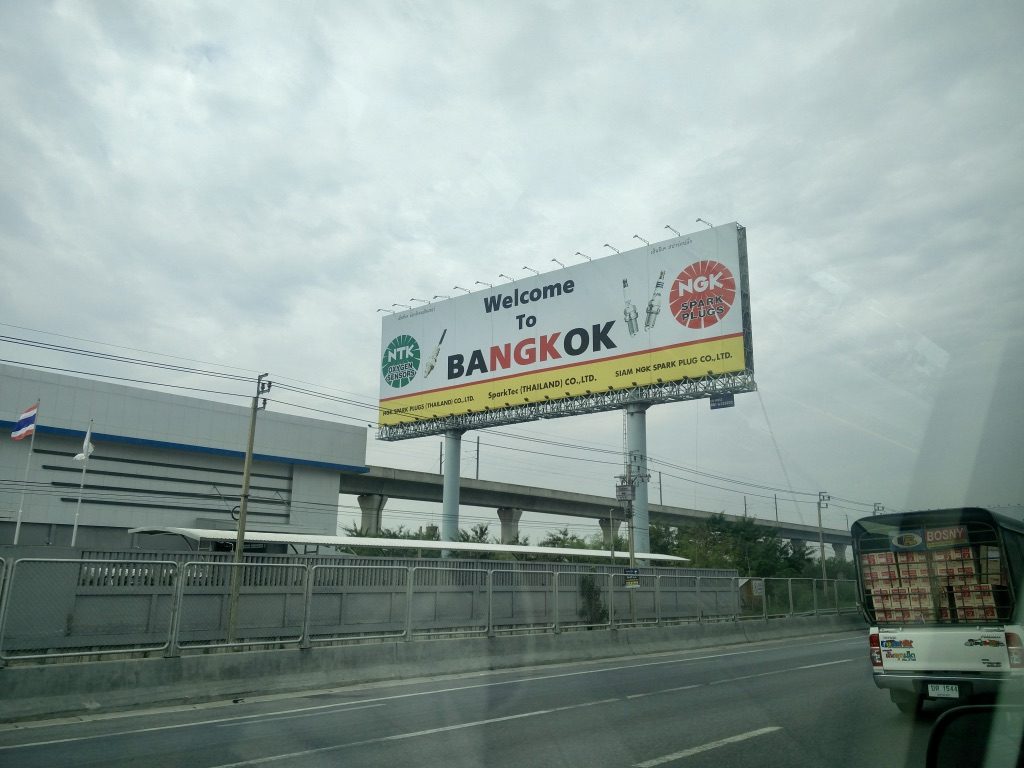 A 40 minutes drive checking out the Bangkok city during peak hours led us to Sheraton Grande Sukhumvit, a luxury hotel located at one of the most premium spots of Bangkok. Situated at the heart of city's vibrant business & entertainment district, with a great connectivity to BTS and Terminal 21 Mall, the place looked spectacular. In Bangkok, you should always be close to BTS Station! Afterall, that's the most convenient mode of transport! You can read our review of Sheraton Grande Sukhumvit here.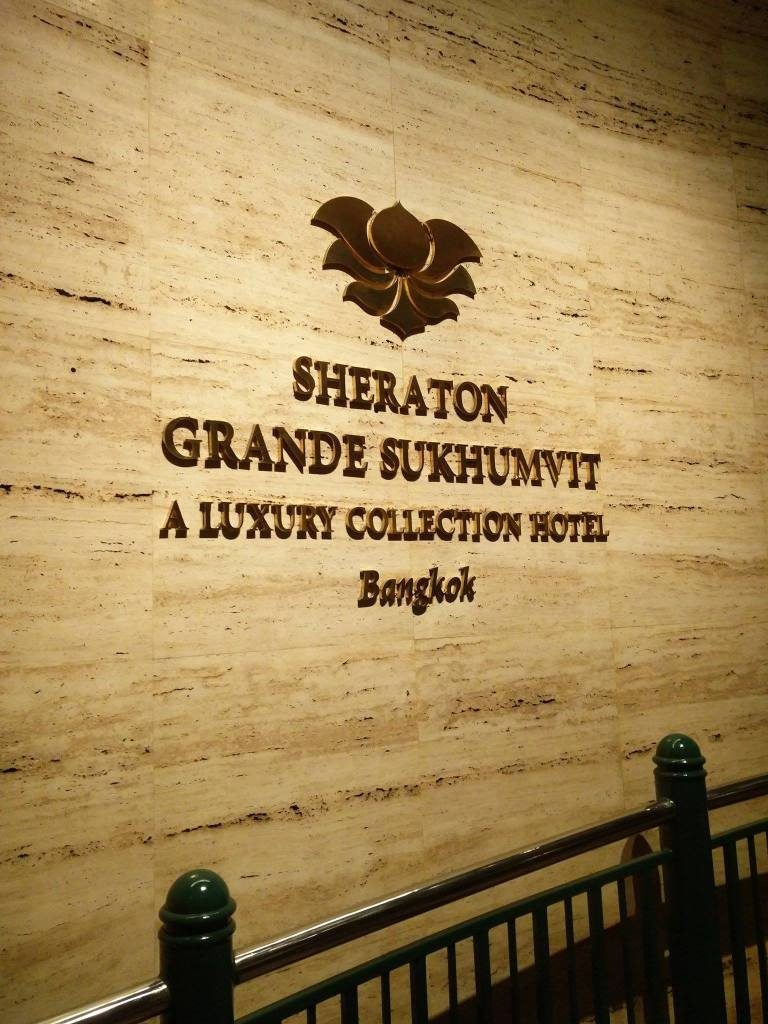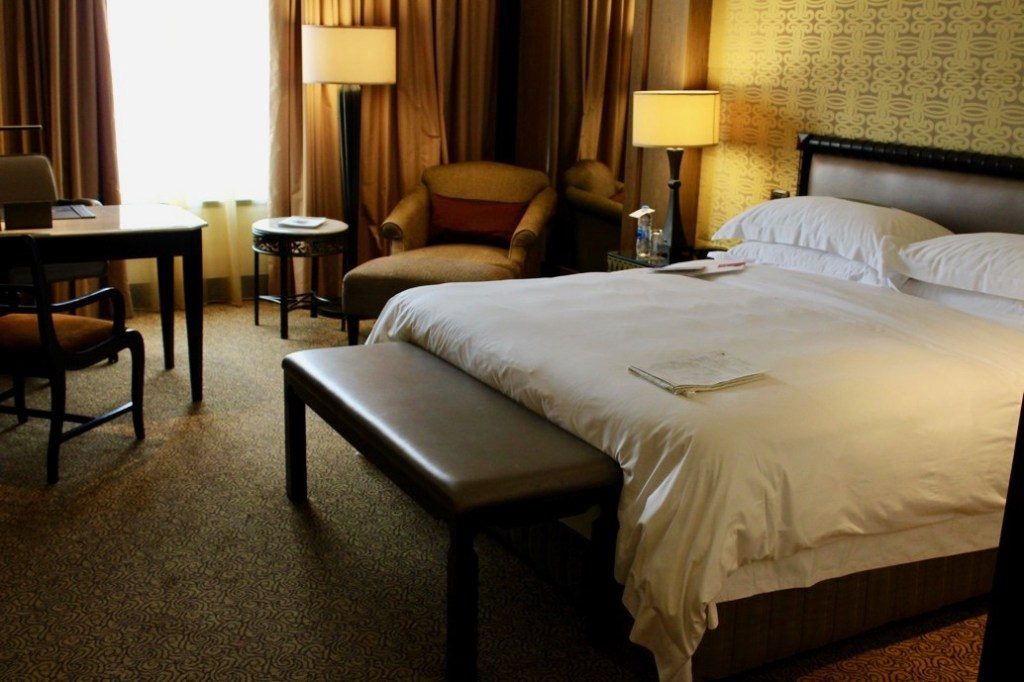 We wanted to keep the first day light, so after we reached the hotel and capturing the beautiful hotel on our Facebook, Twitter and Instagram, we freshened up, got ready and headed for sight seeing! We asked the hotel concierge on the best transport to the place and we were suggested taxi. By BTS we had to change 2 trains after which a ship would have led us to the place. The tourist spot would have closed by 5 PM so we thought taxi was a safe bet!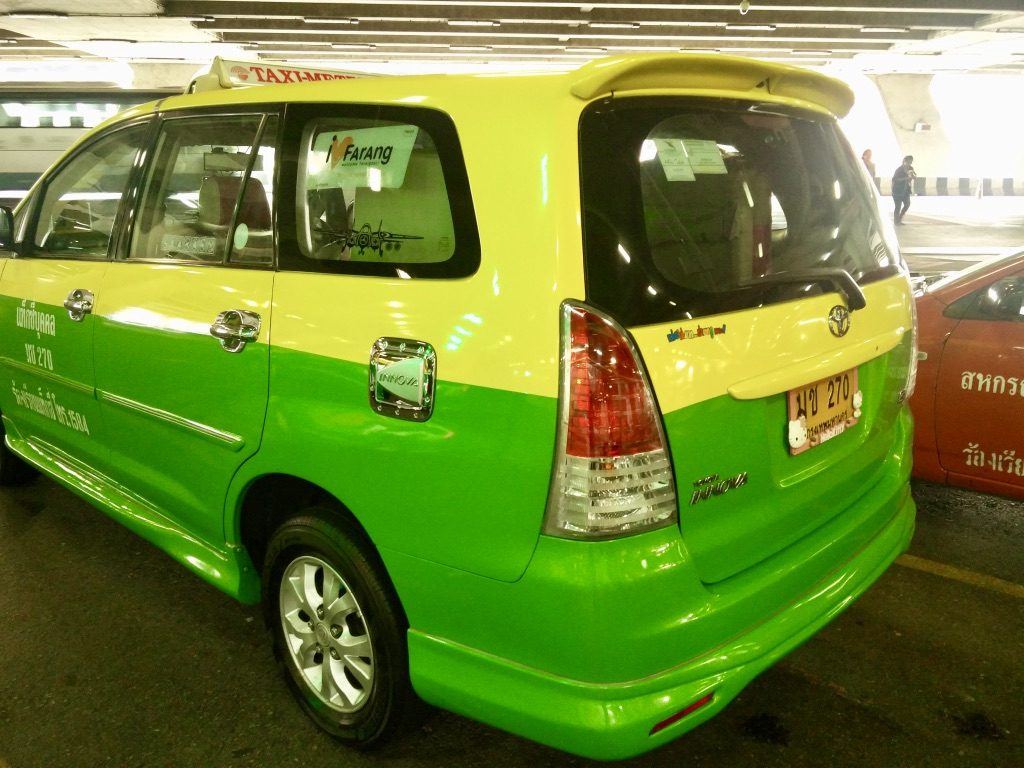 Our first stop was The Grand Palace and our research said that to enter you should cover your knees and shoulders (Do remember this if you plan to visit the same place). The Grand Palace is a complex of buildings at the heart of Bangkok. The palace has been the official residence of the Kings of Siam (and later Thailand) since 1782. The king, his court and his royal government were based on the grounds of the palace until 1925. King Bhumibol Adulyadej (Rama IX), resided at Chitralada Royal Villa in the Dusit Palace, but the Grand Palace is still used for official events. Several royal ceremonies and state functions are held within the walls of the palace every year. The palace is one of the most popular tourist attractions in Thailand and how could we miss this spot. The magnificient and majestic place offers the perfect backdrop for photographs too! 😉 The intricate architecture with different statues looked great.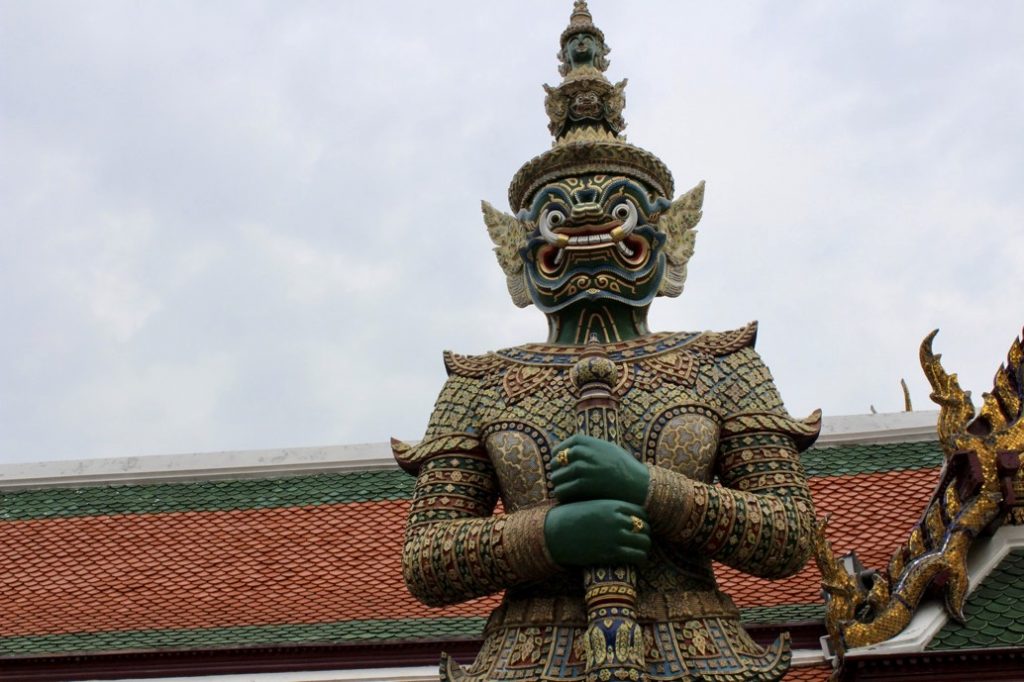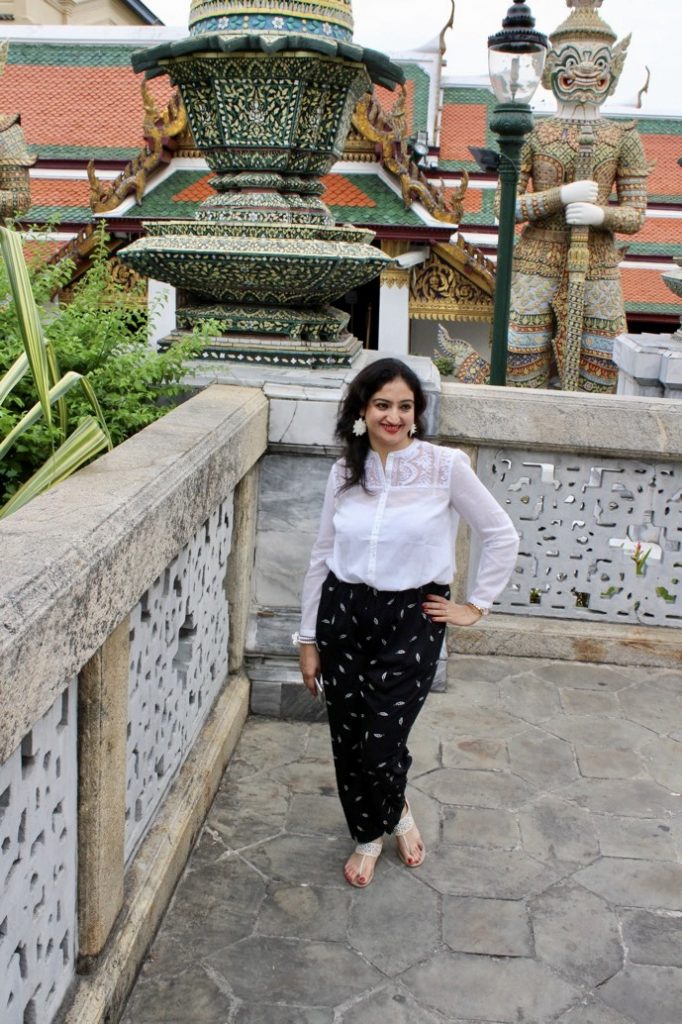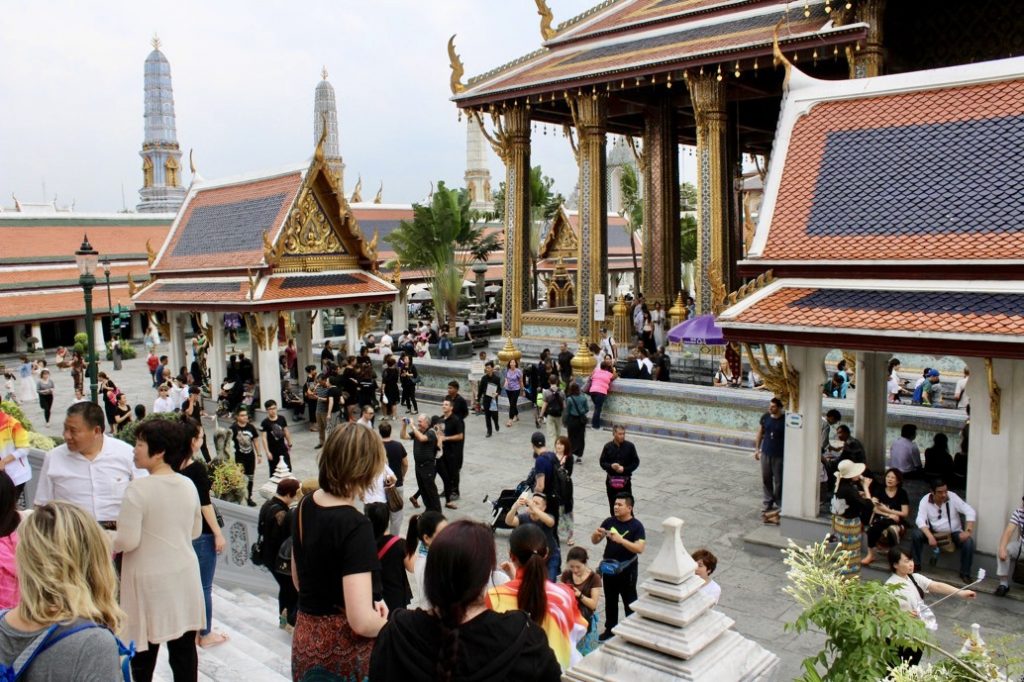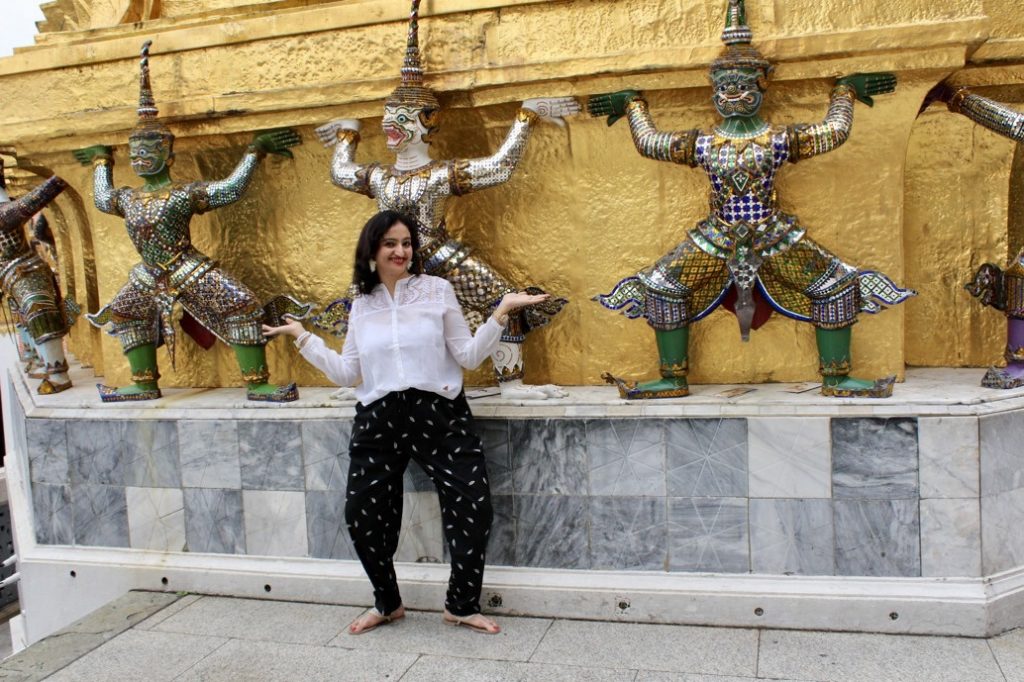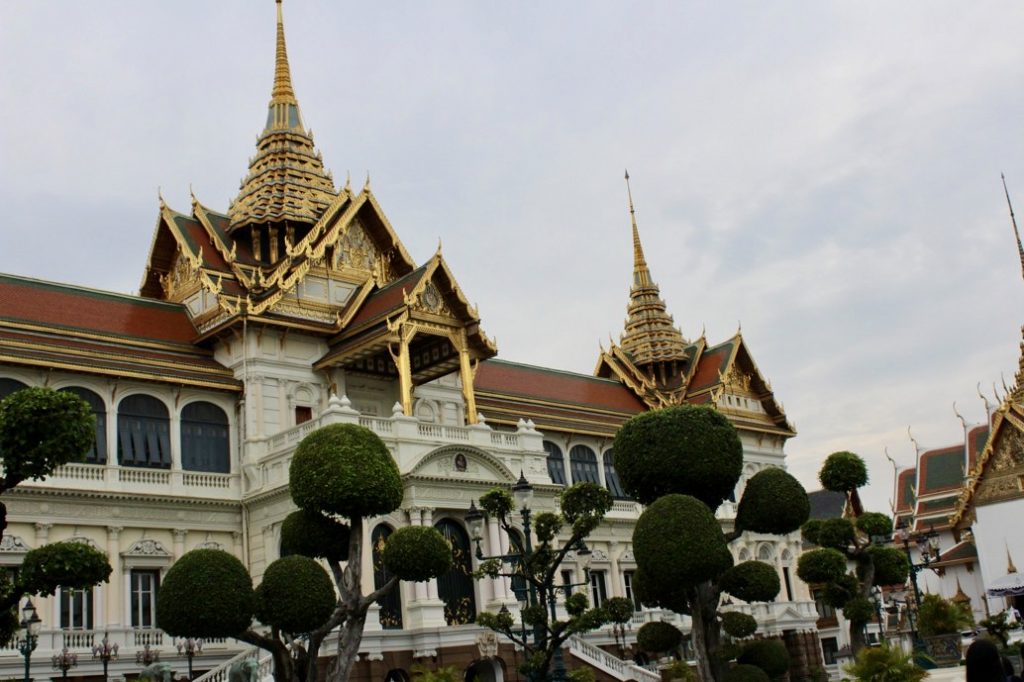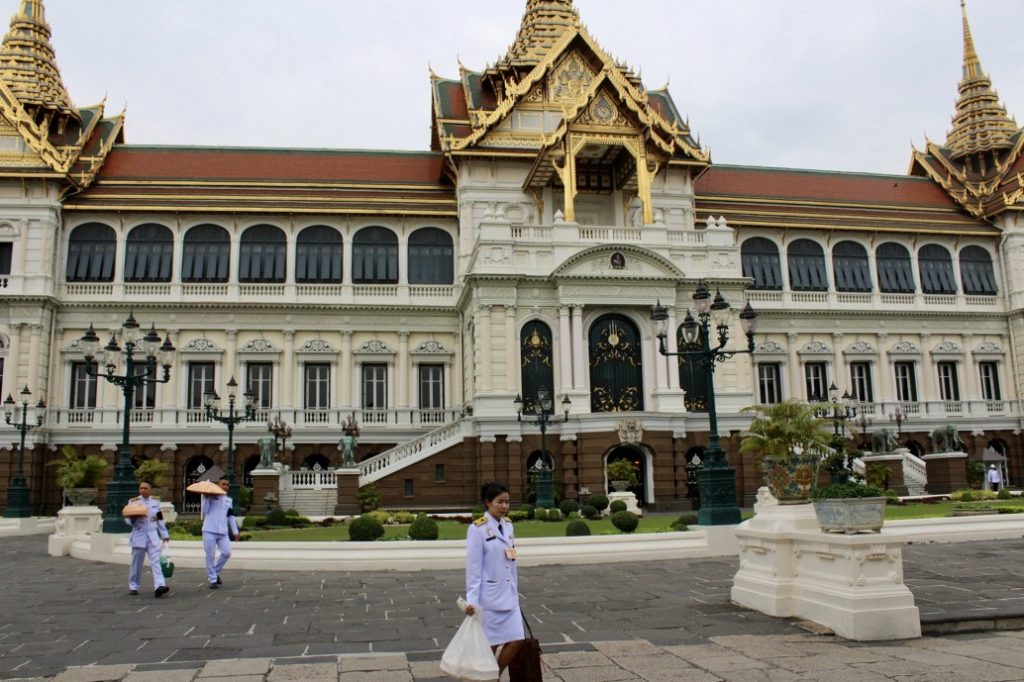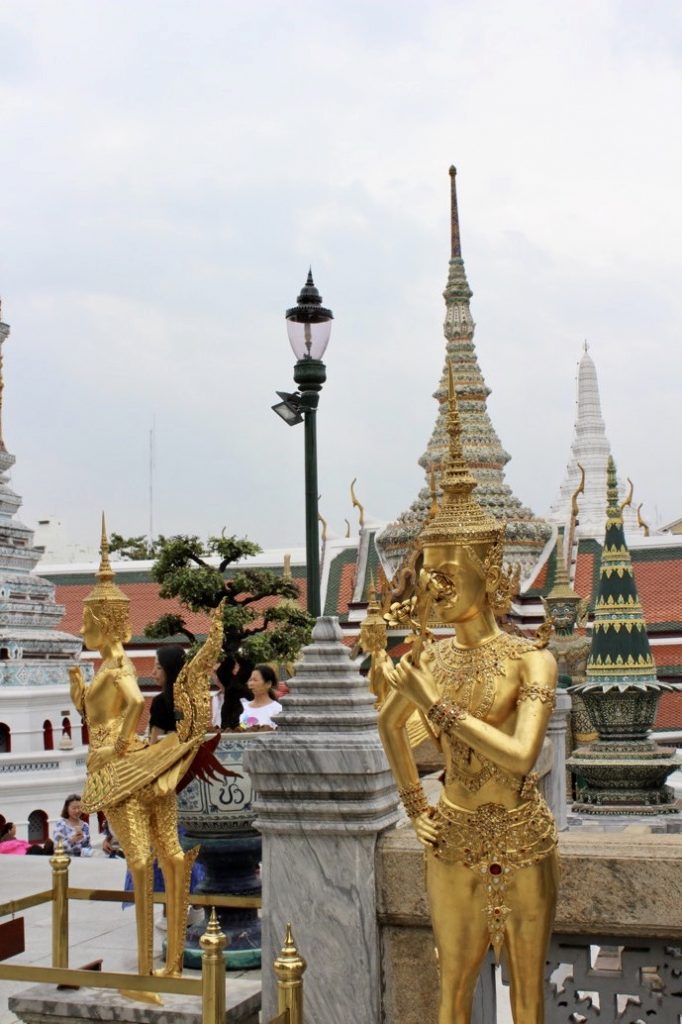 As soon as we came out, we felt a little grumble in our stomach for food. We realized that we were hungry and to our delight we saw a Subway outlet really close so we headed there to order our favourite subs. We didn't want to waste much time in eating coz the tourist spots are time bound.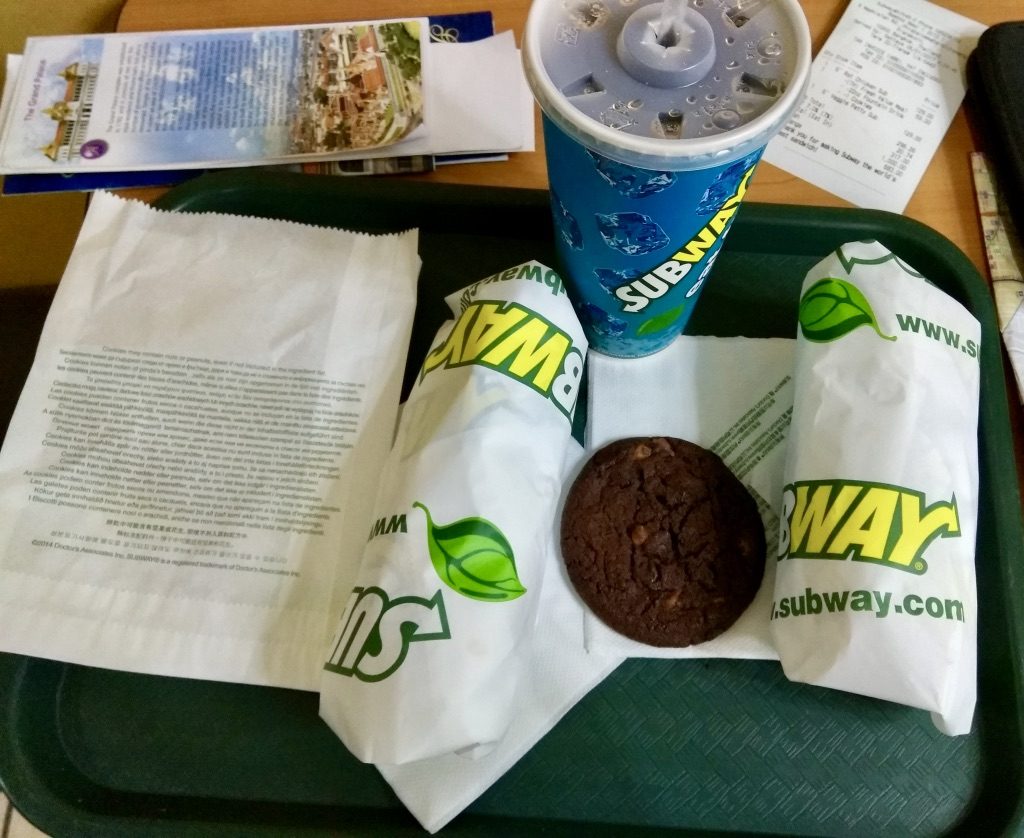 After the quick bite at one of our favourite QSR, we headed to the Buddhist temples Wat Pho and Wat Arun which were an architectural delight! Wat Arun is among the best known Thailand's landmarks and the first light of the morning reflects off the surface of the temple with pearly iridescence. Interestingly, this temple is made completely of broken China recovered from a shipwreck in a nearby river.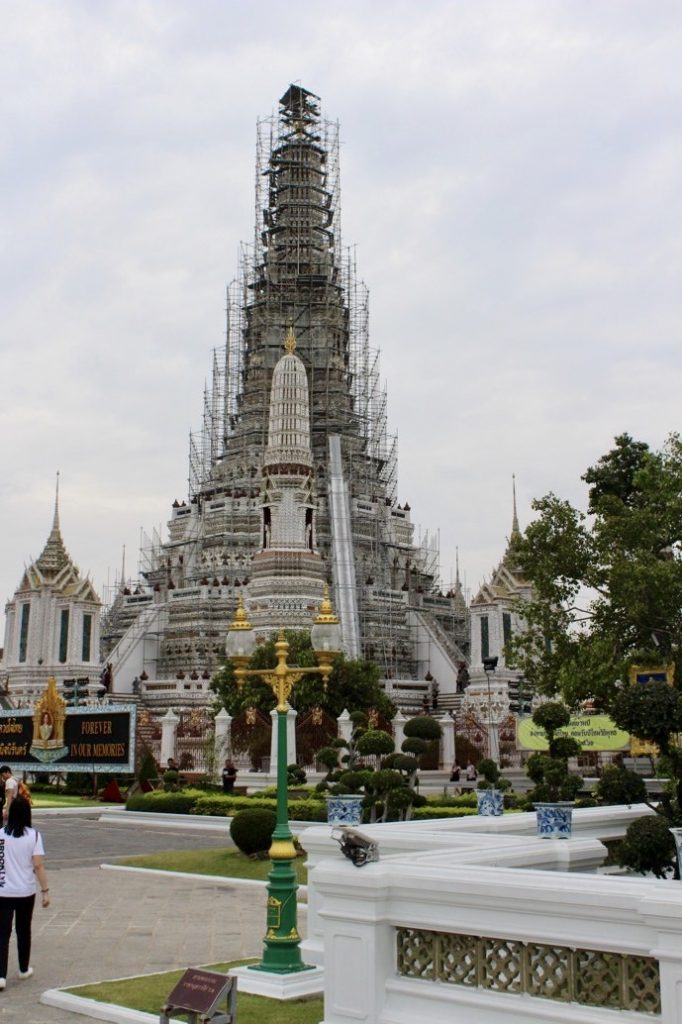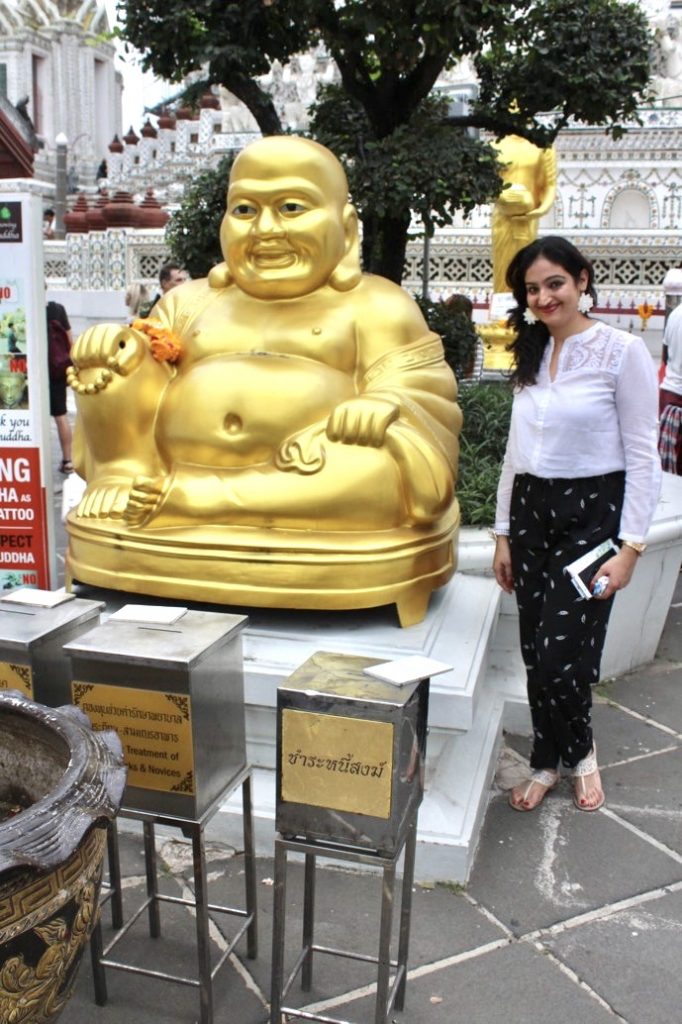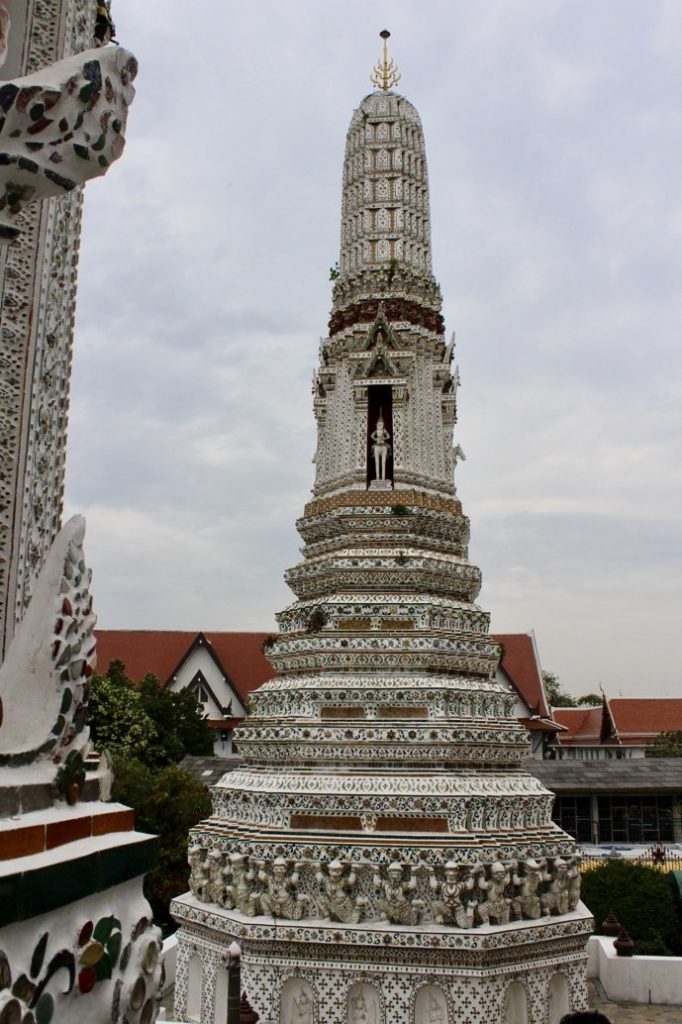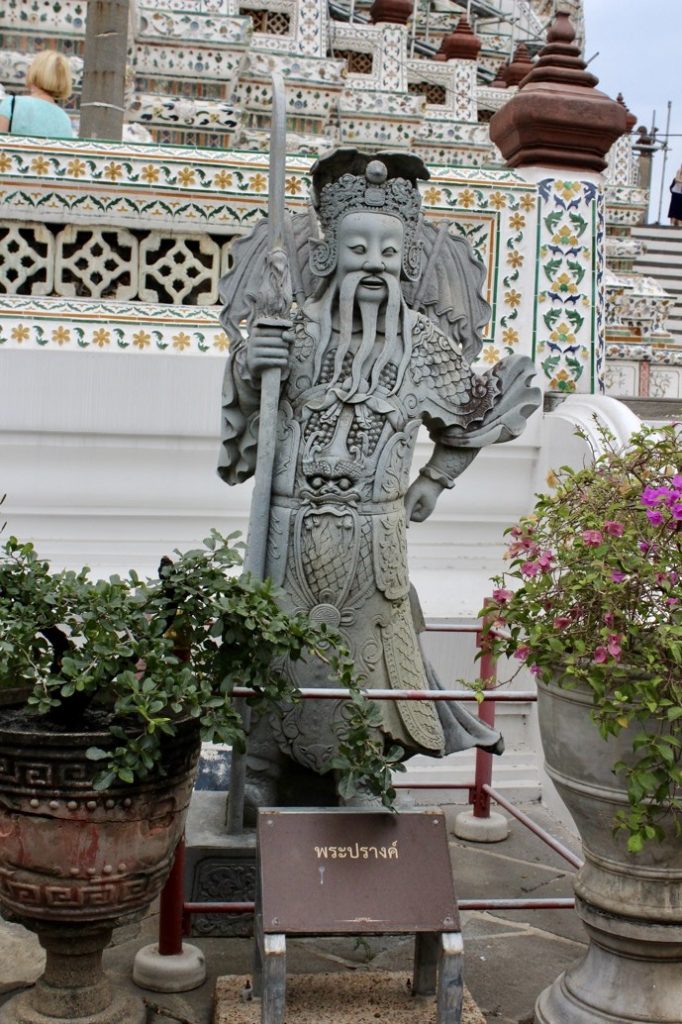 Post the sightseeing, we wanted to be a little experimental and we took the ship back followed by the sky train. It's always fun to travel as the locals! We had a lovely dinner at the poolside restaurant The Sala at Sheraton Grande Sukhumvit.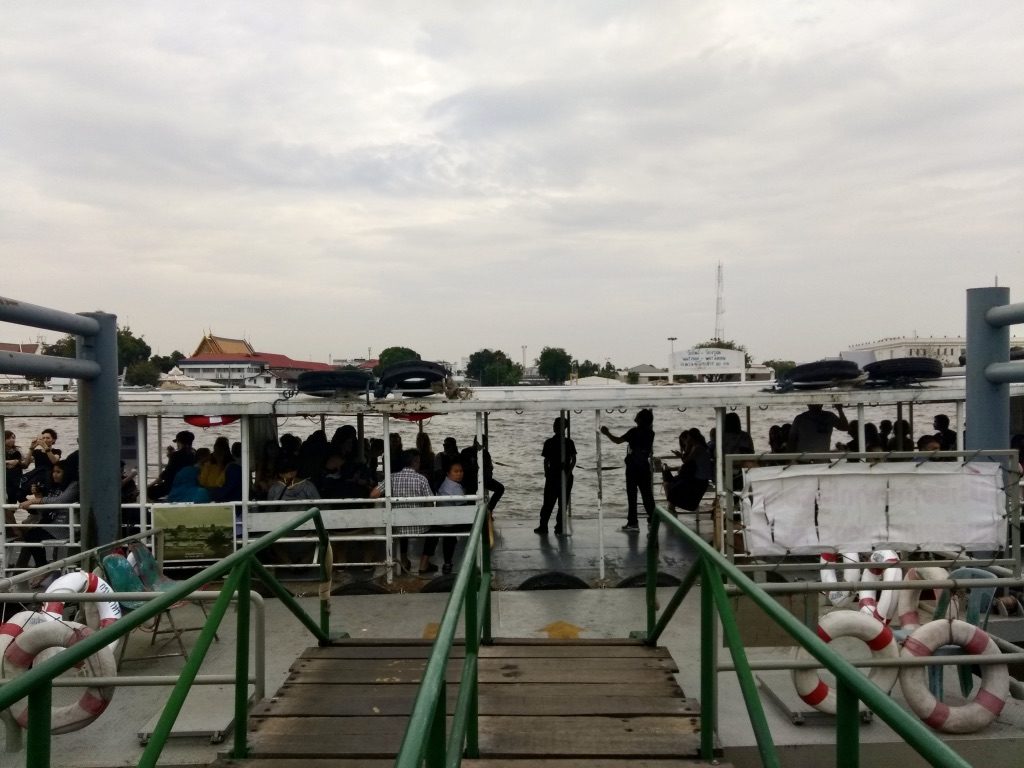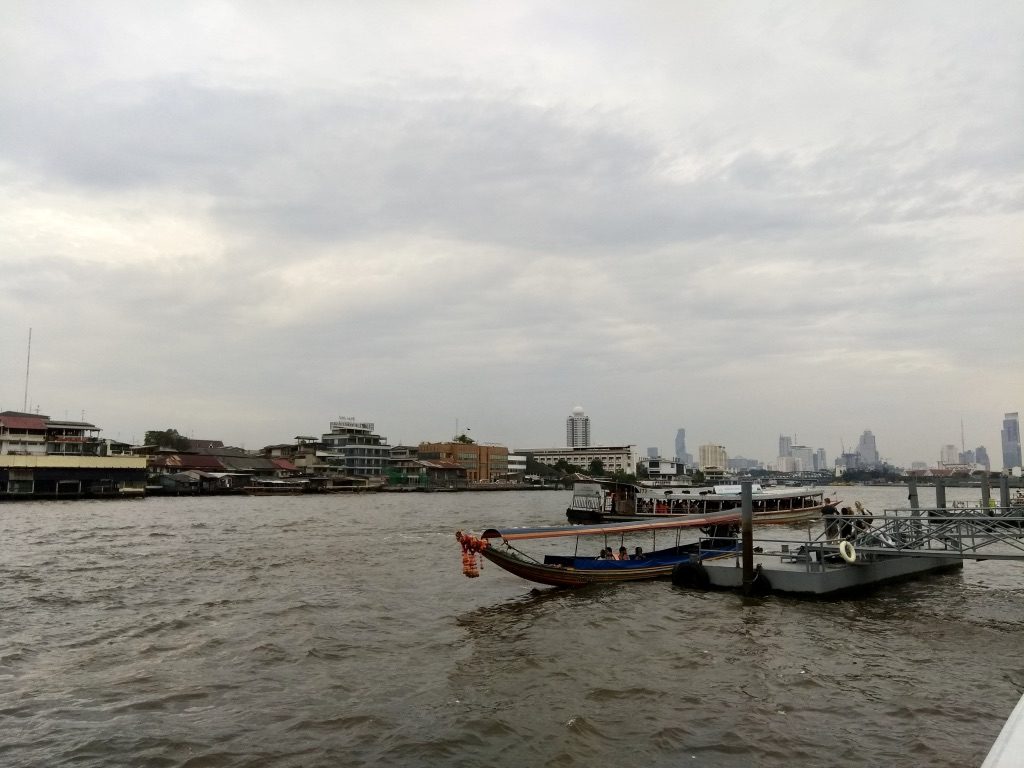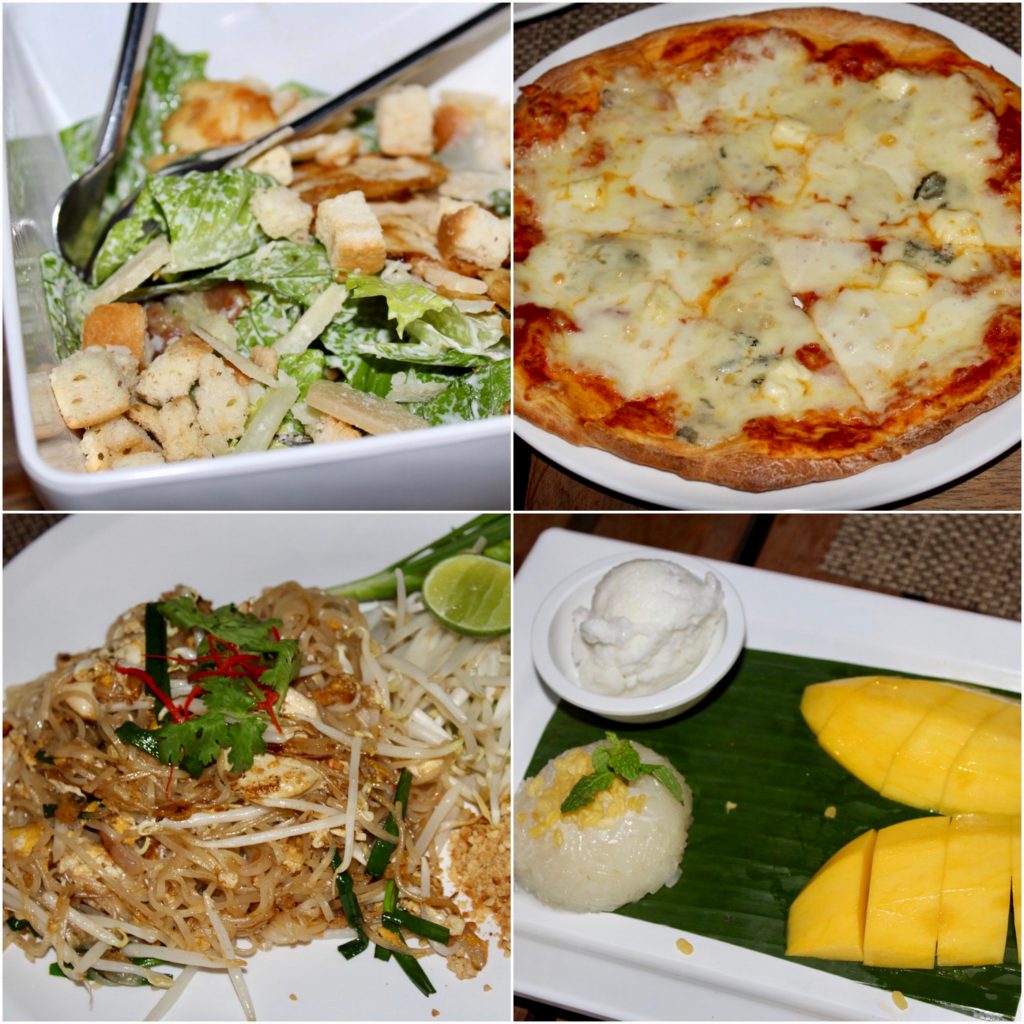 Next day was a Saturday which meant it was the day to explore the famous weekend market- Chatuchak! This is one market that everyone looks forward to every weekend whether it's a tourist or a local person from Thailand. We woke up on time and after our quick shower, heartful breakfast at Orchid Café located at the lobby level of Sheraton Grande Sukhumvit, we took the sky train to Chatuchak.
The market is open from 9 AM to 6 PM on Saturdays and Sundays, however, I think by the time we reached there, it was already noon. The place had some great local stuff that too at great prices. Don't forget to negotiate with your best smile and the friendly shopkeepers around are happy to reduce the prices! We bought some interesting stuff – boots, cute slippers, T-shirts, skirt, tracks, accessories etc. It is actually a heaven for a true shopaholic like me! One thing that I saw for the first time ever and was fascinated to try were the miniature ice cream cones filled with different flavours of ice-cream! Each cone was bite size and full of fruity flavours! We also tried chicken wings and coconut water at the market! By the time the clock struck 6, we realized that we were tired! The excitement of non-stop shopping doesn't make you feel the tiredness before! Our day ended with the famous Thai foot massage near Chatuchak and then we were ready to go back to our hotel to have dinner and crash! We had a lot of stuff in our hand, obviously from the shopping there so Sky Train was not an option. We tried the Grab Taxi, which we booked through the app. Don't forget to download these apps before you reach Thailand!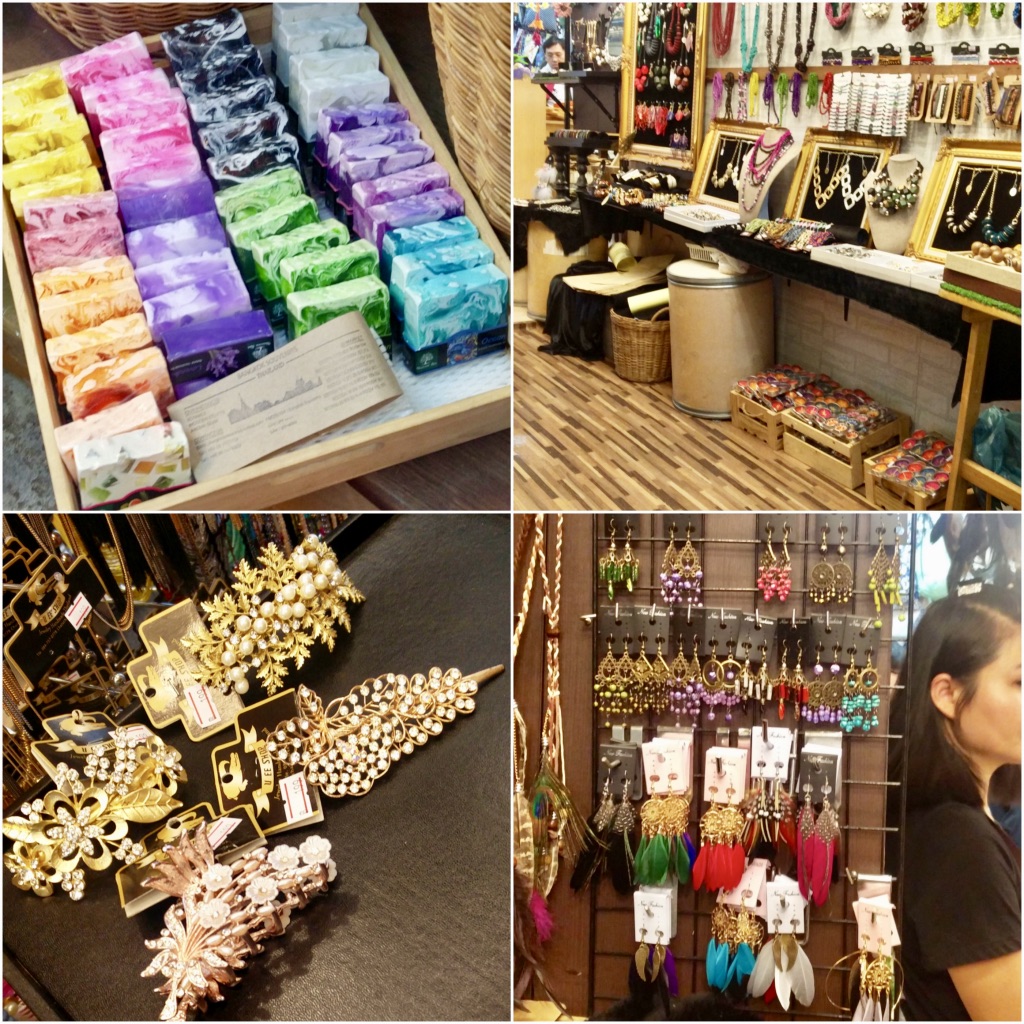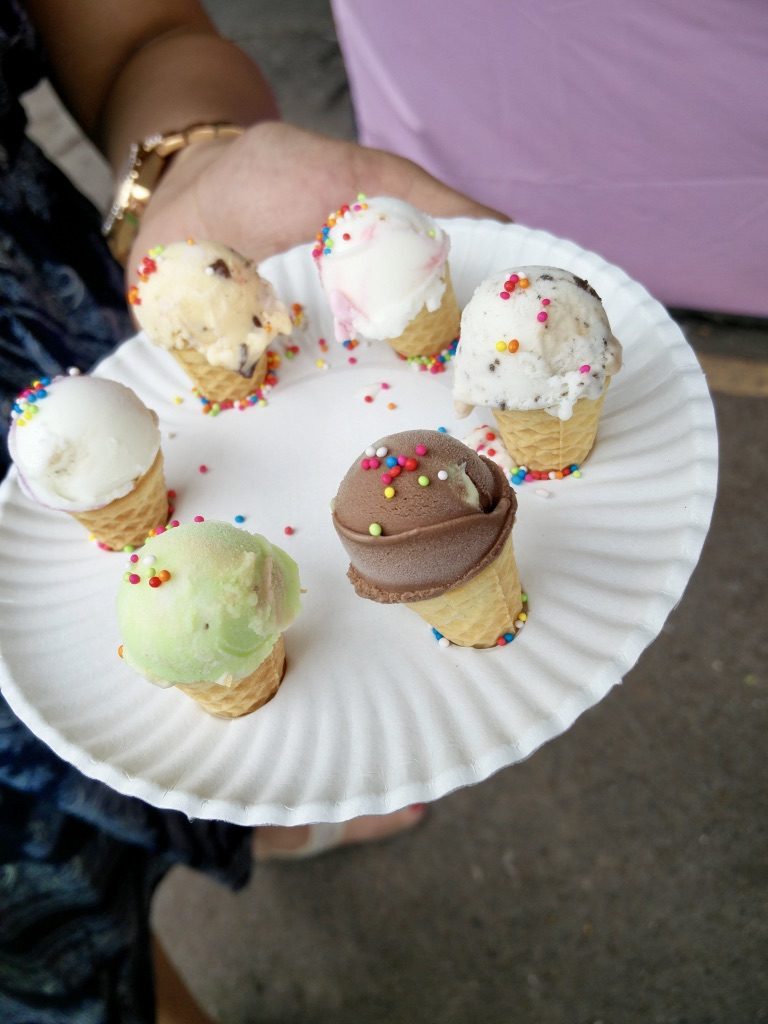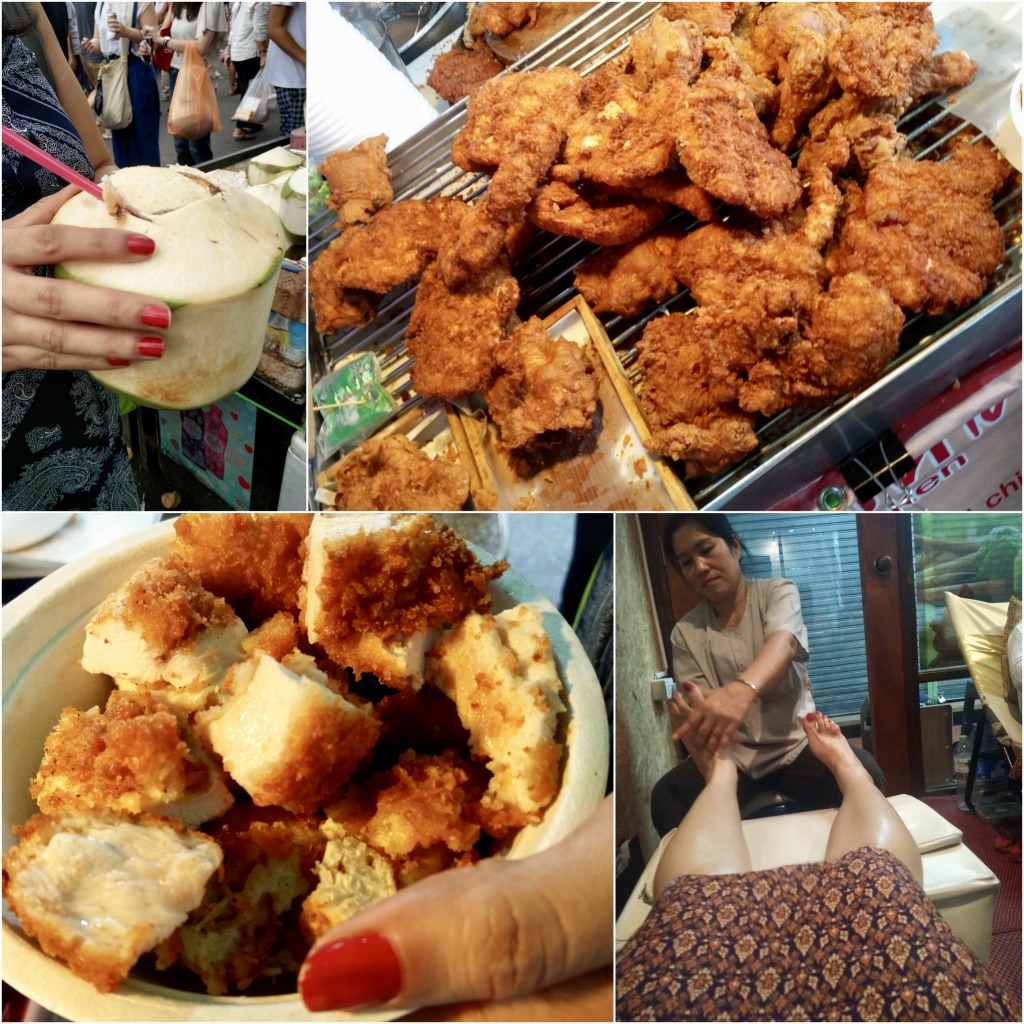 Our dinner that night was at DID – Dining in the Dark, an extraordinary culinary journey into the world of the visually impaired. This unique culinary concept invites guests to experience a gourmet dinner served in total darkness by visually impaired guides. It was time to ditch our senses to see and try the other senses to experience 'Dine in the Dark'. Situated at the ground floor of Sheraton Grande Sukhumvit!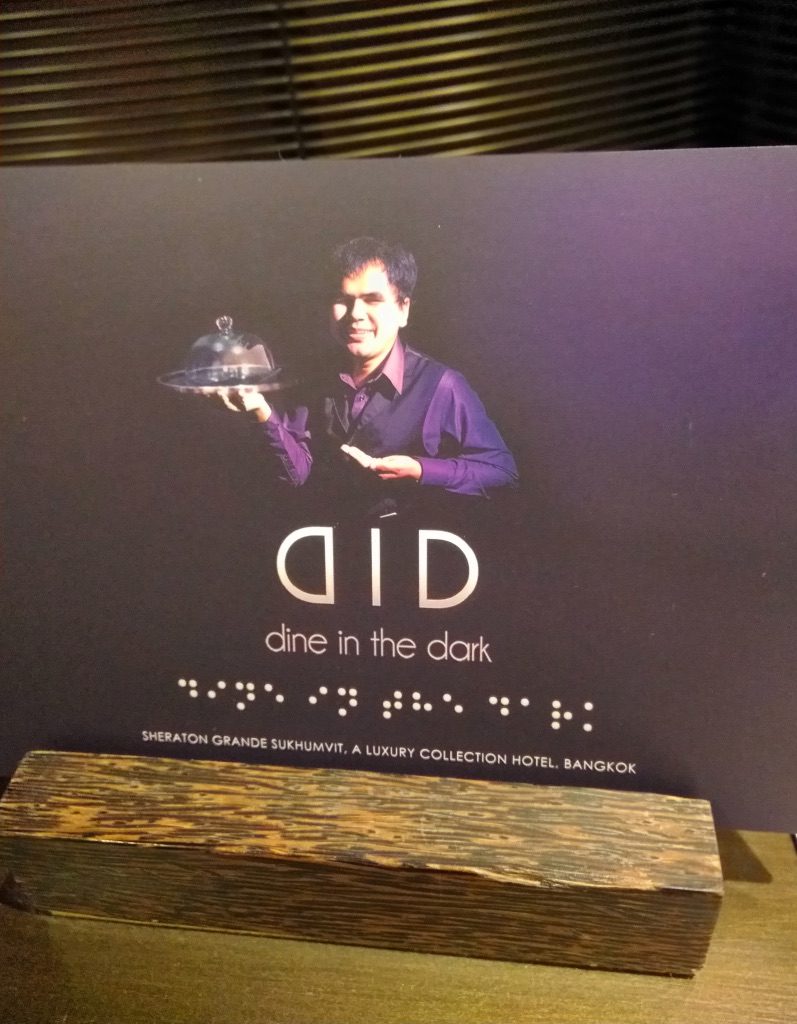 Third day in Bangkok was Safari World, our day to meet the Marine Life as well as well as other animals like tiger, elephant, giraffe, zebra, pythons, orangutans, poney etc. doing shows and other fun activities. It was a true delight! Though I am sure kids would enjoy it more than adults but I thoroughly enjoyed my experience!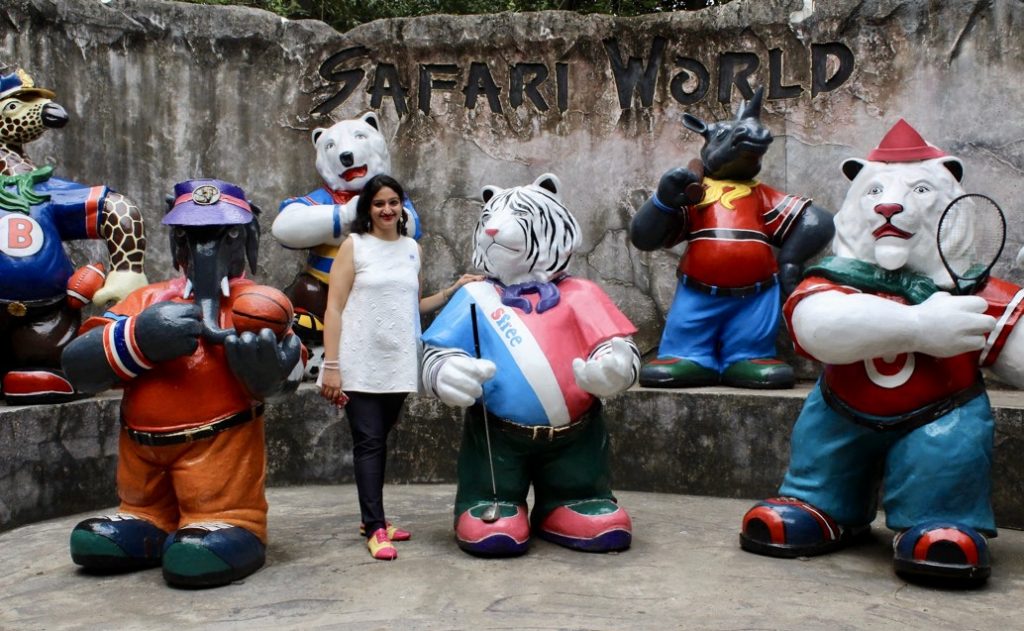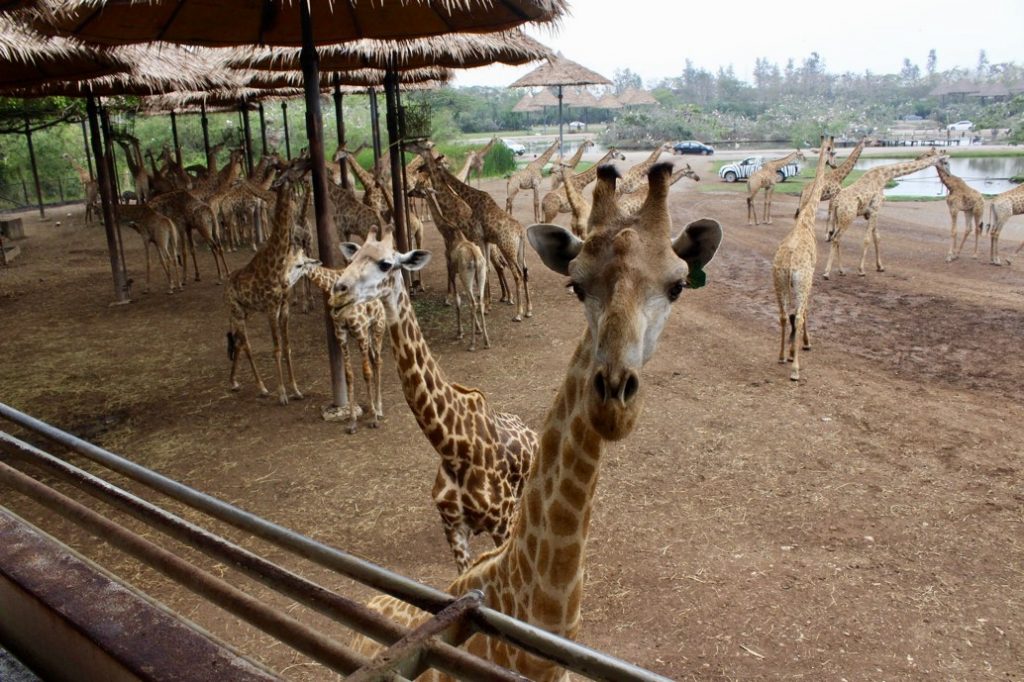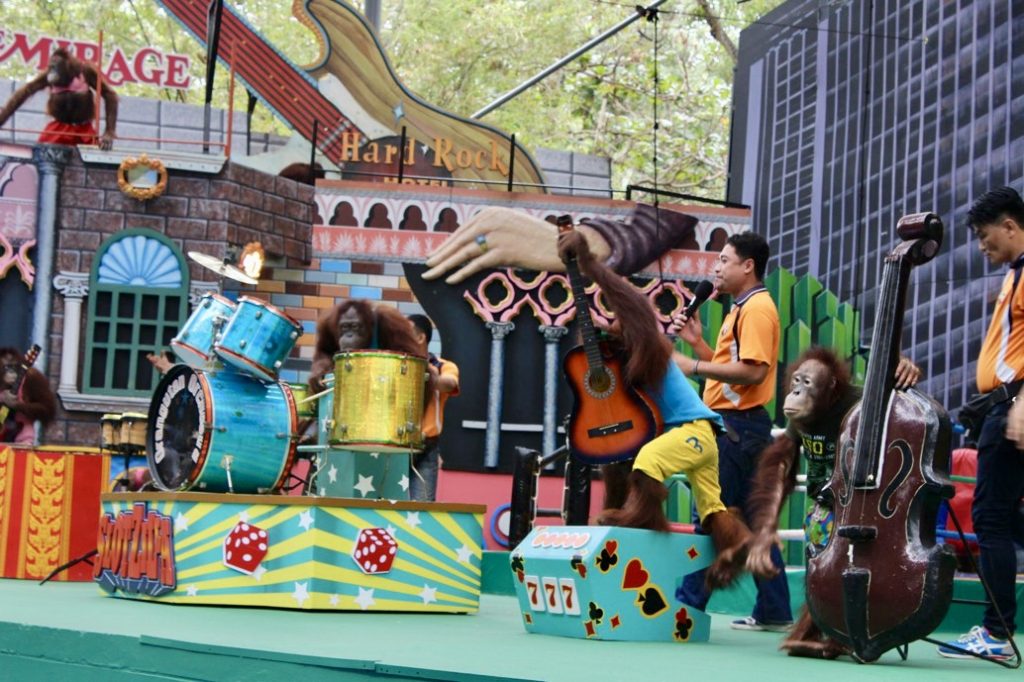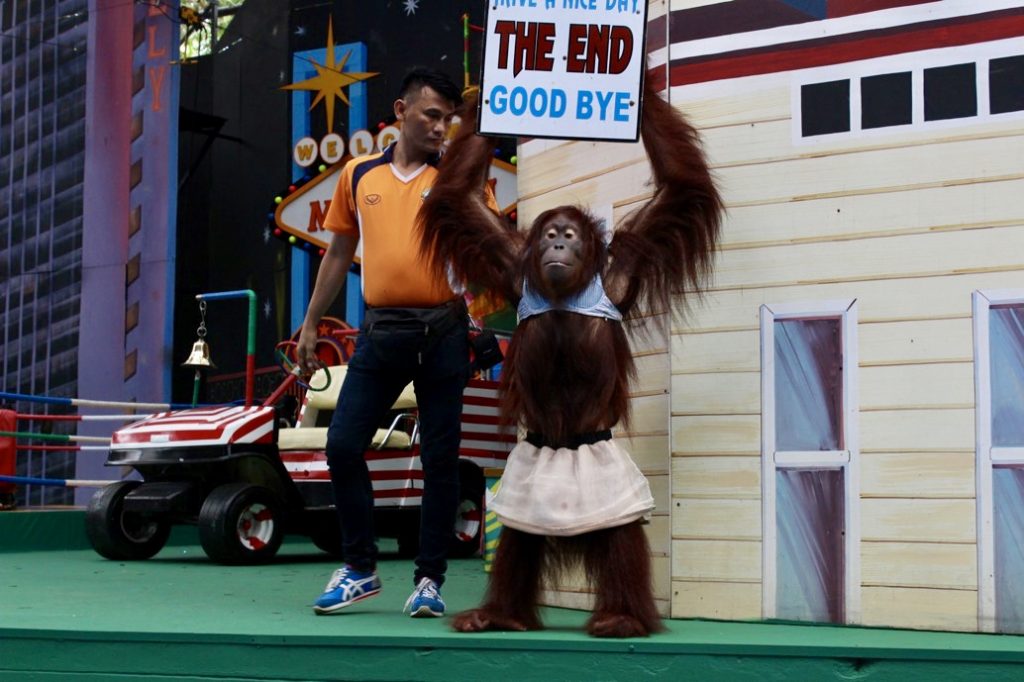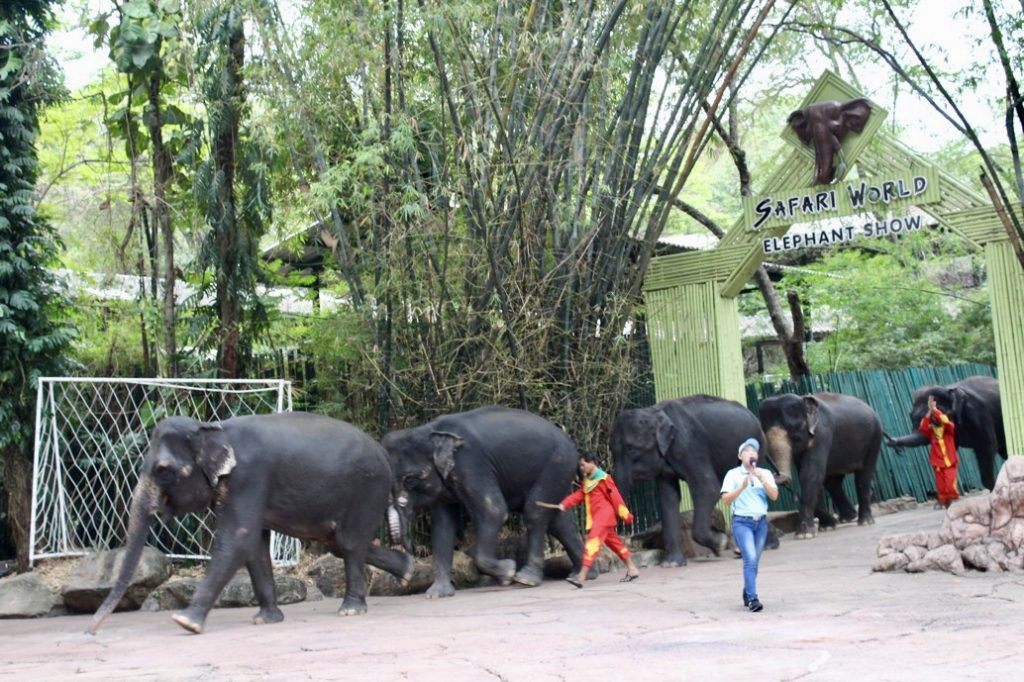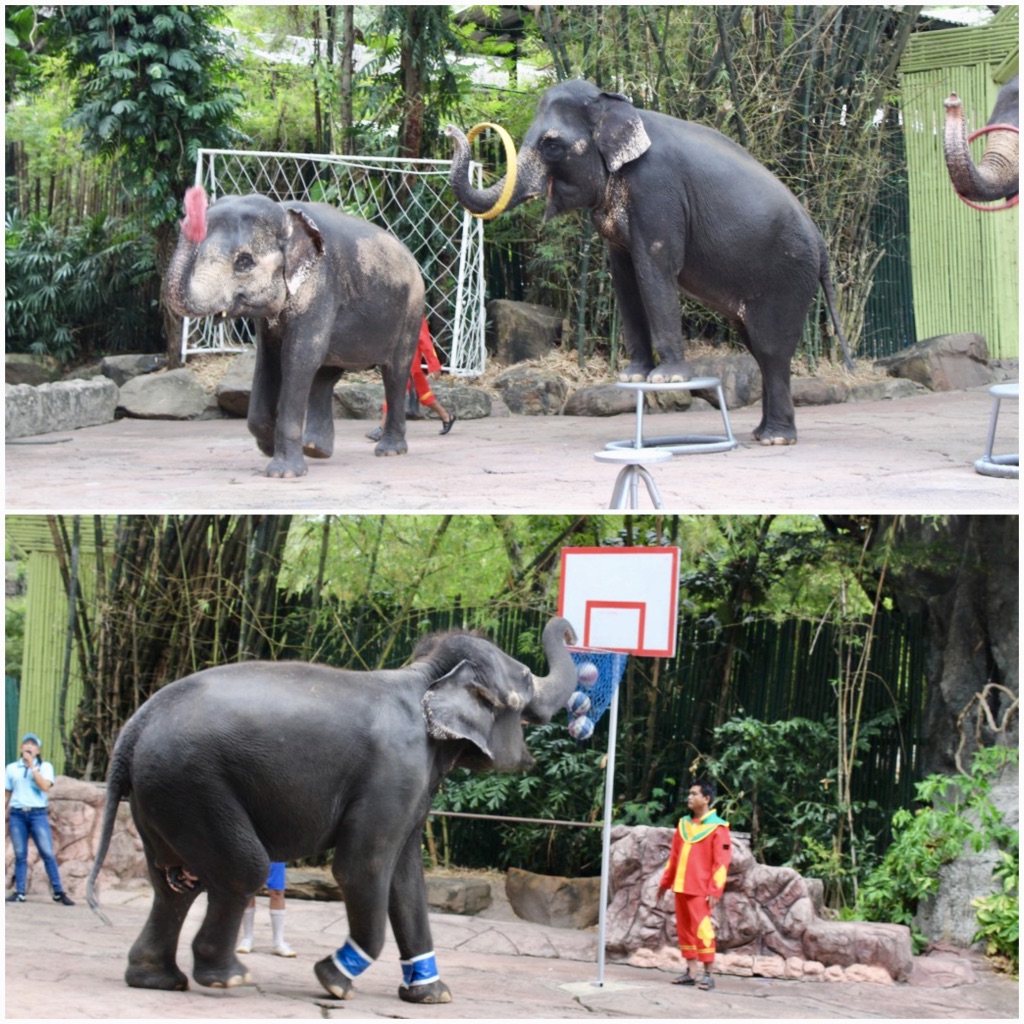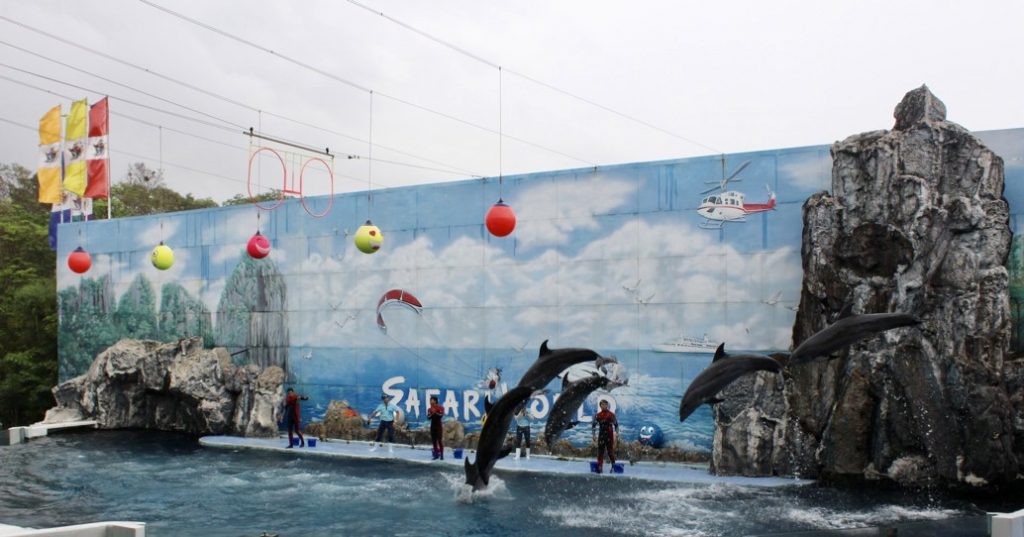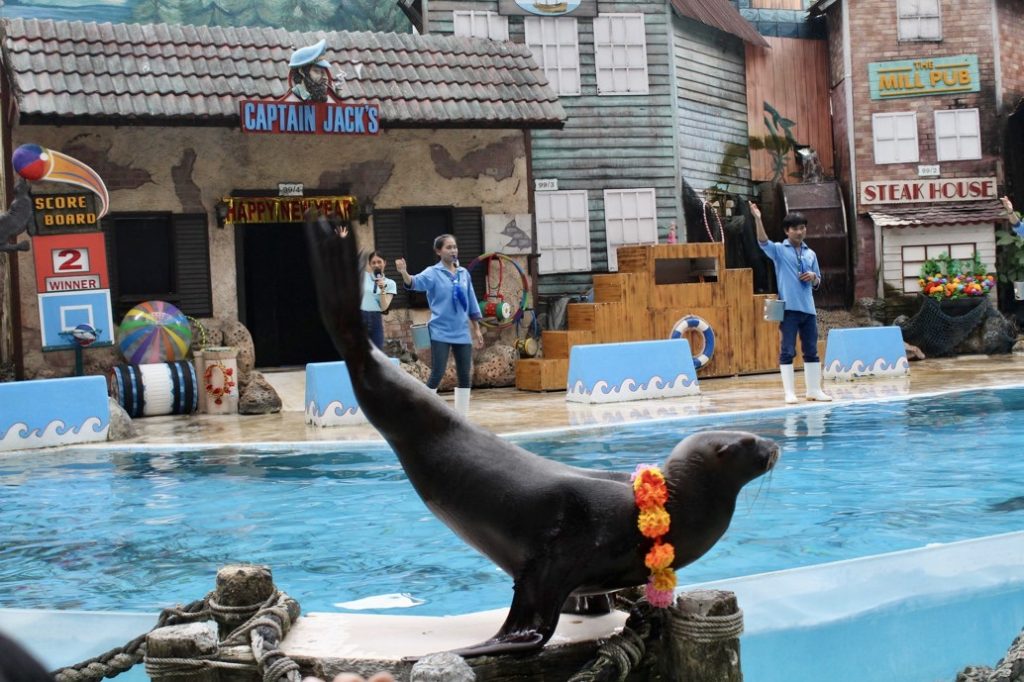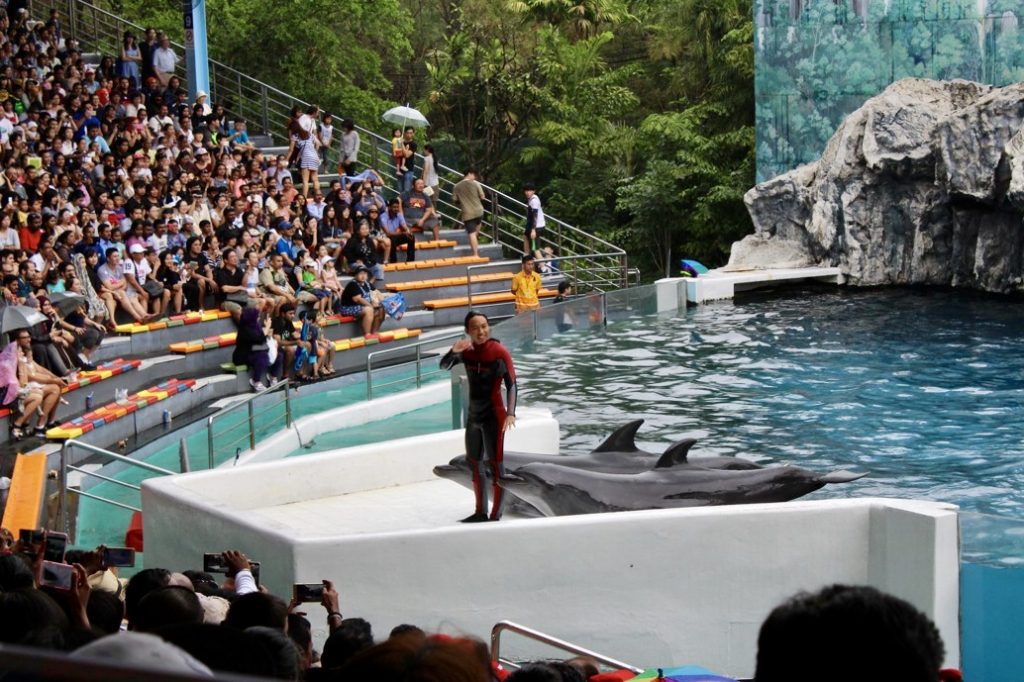 We came back in the evening and decided to do some nice shopping so we headed to a few brands at Terminal 21 mall and explored more!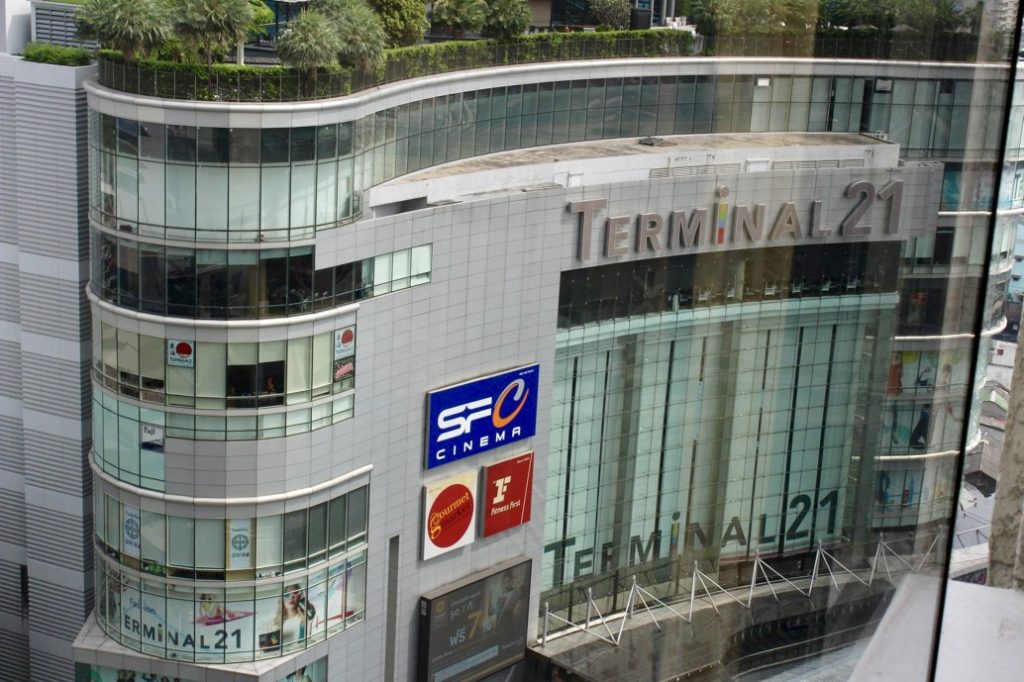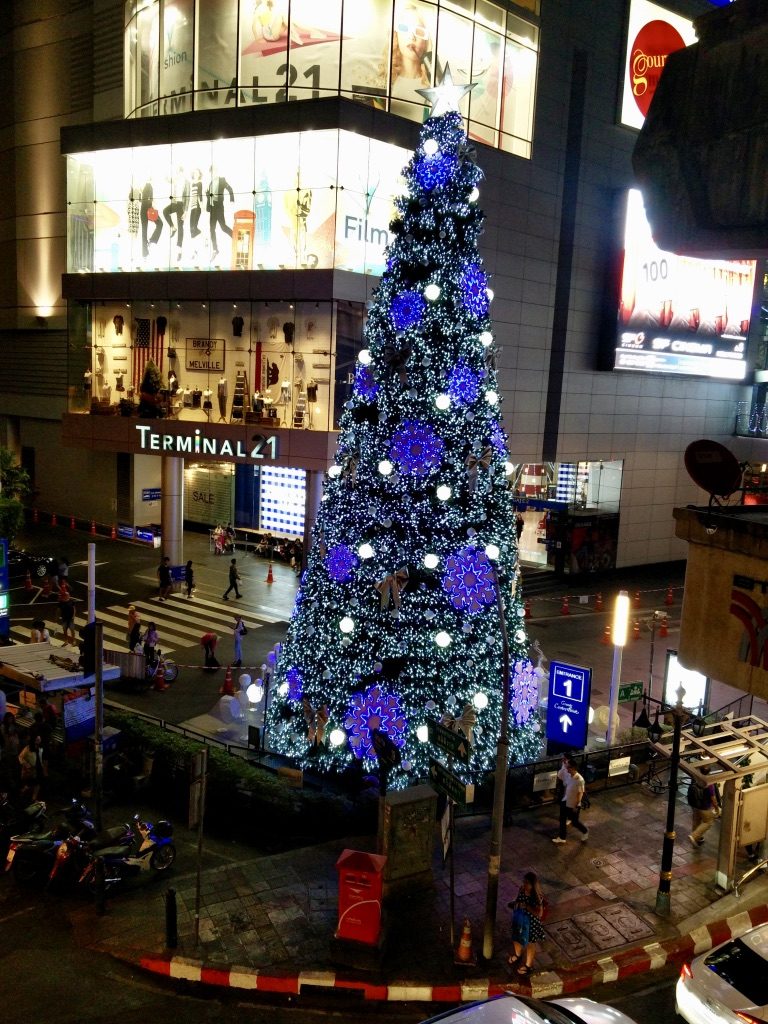 Next day we went to Pattaya for a day trip. Stay tuned for the travelogue of Pattaya as well soon!
Oh! Did I not tell you we had also shifted to Hilton Sukhumvit Bangkok. No, it wasn't because the former hotel lacked anything but it was to explore more in the country and not just restrict yourself to one hotel. Do check out our review of Hilton Sukhumvit here!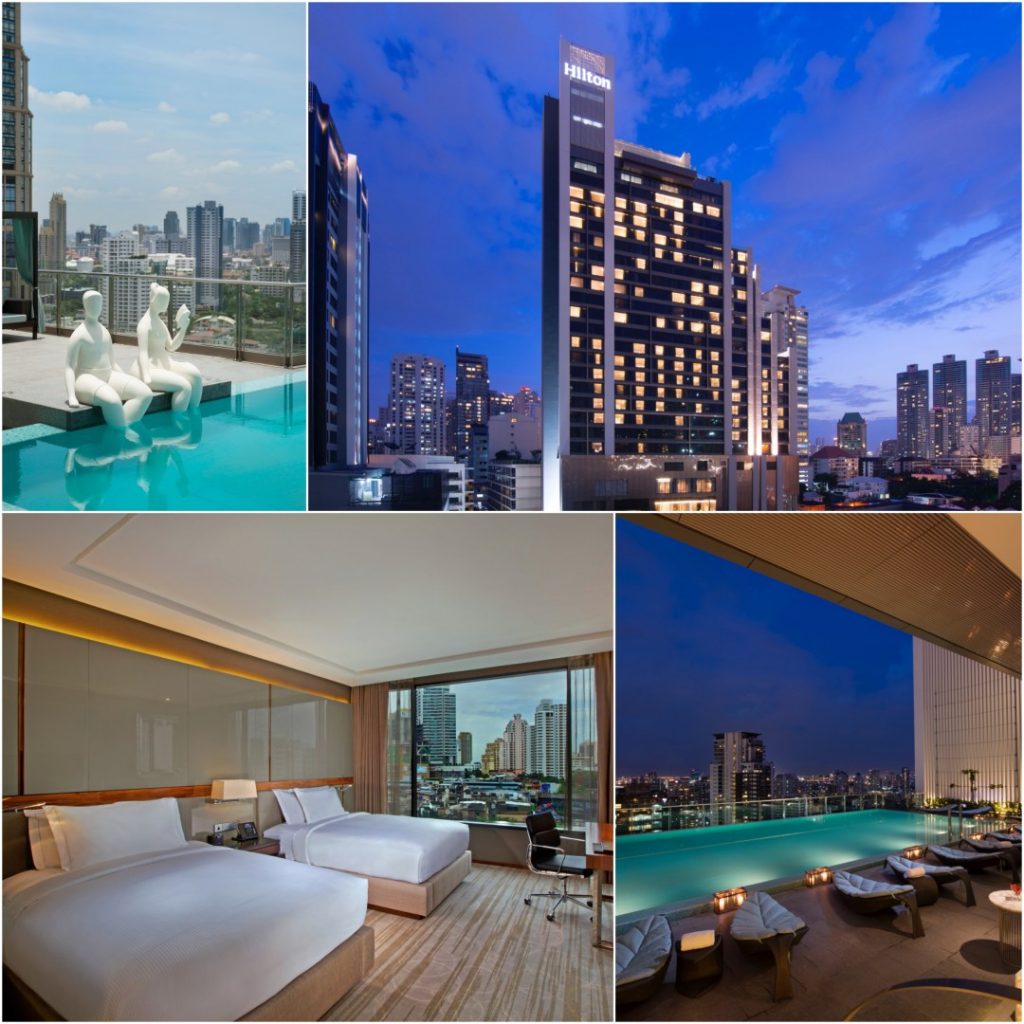 Well, on the fifth day we had a half a day before heading to Phuket. So we headed for some more shopping at the famous MBK Centre. It's a mall to do some local Thailand shopping. Eight floors packed with 2000 amazing shops which sell clothing, fashion accessories, handbags, leather products and luggage to furniture, mobile phones, electric appliances, cameras, stationery and DVDs. Wow! Isn't that a dream list? However, we had like 3-4 hours in hand so after our breakfast at Scalini at Hilton Sukhumvit Bangkok, we headed there. Oh! Did I miss telling you about our previous two dinners? Scroll the same blogpost for our dinners at Mondo and Scalini! Both the restaurants had an amazing feel and gave us the right experience of Thailand as well as other countries? Confused? Read that blog to know more!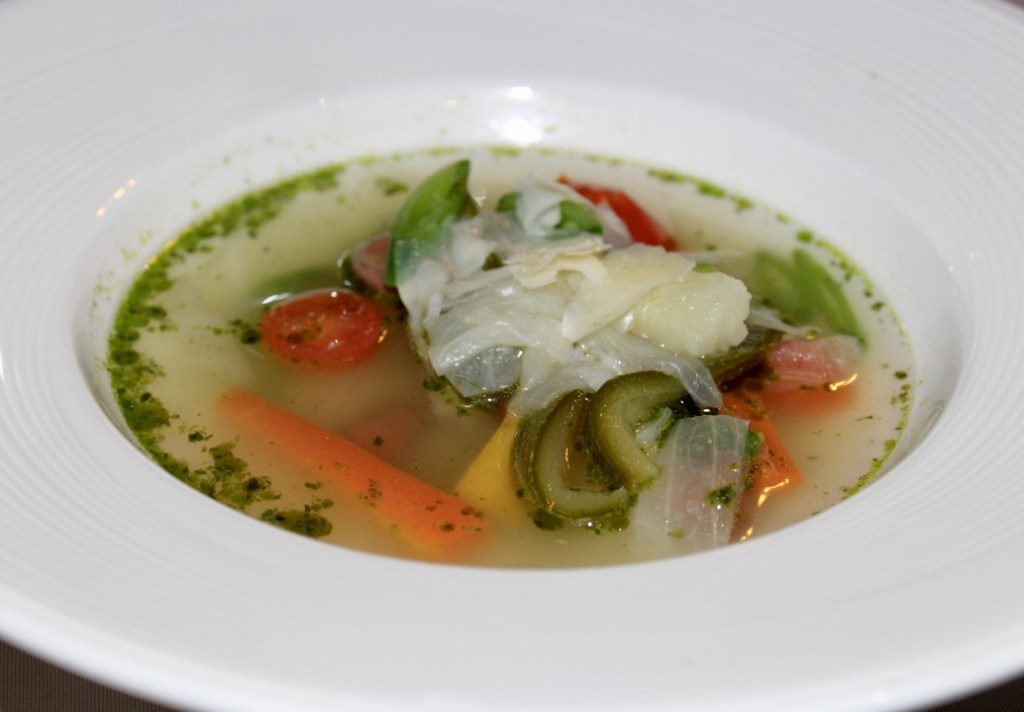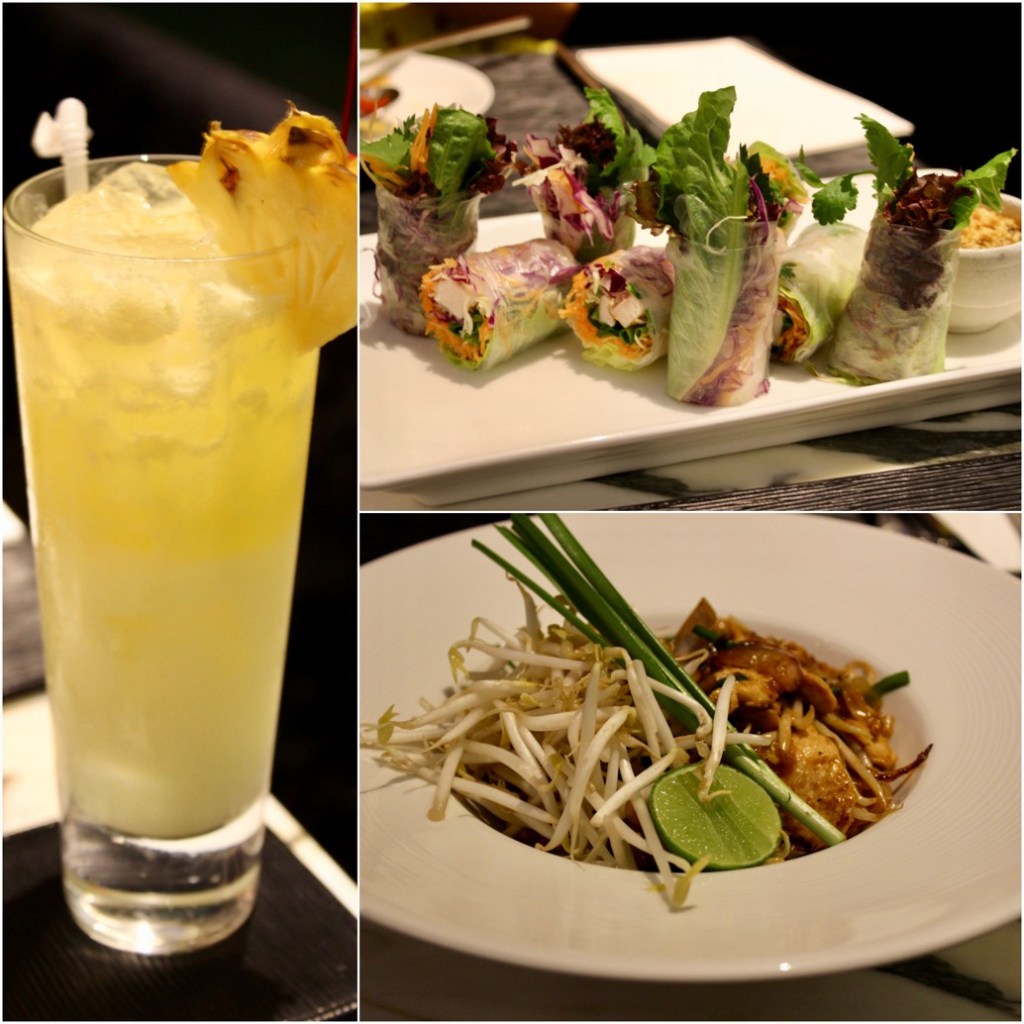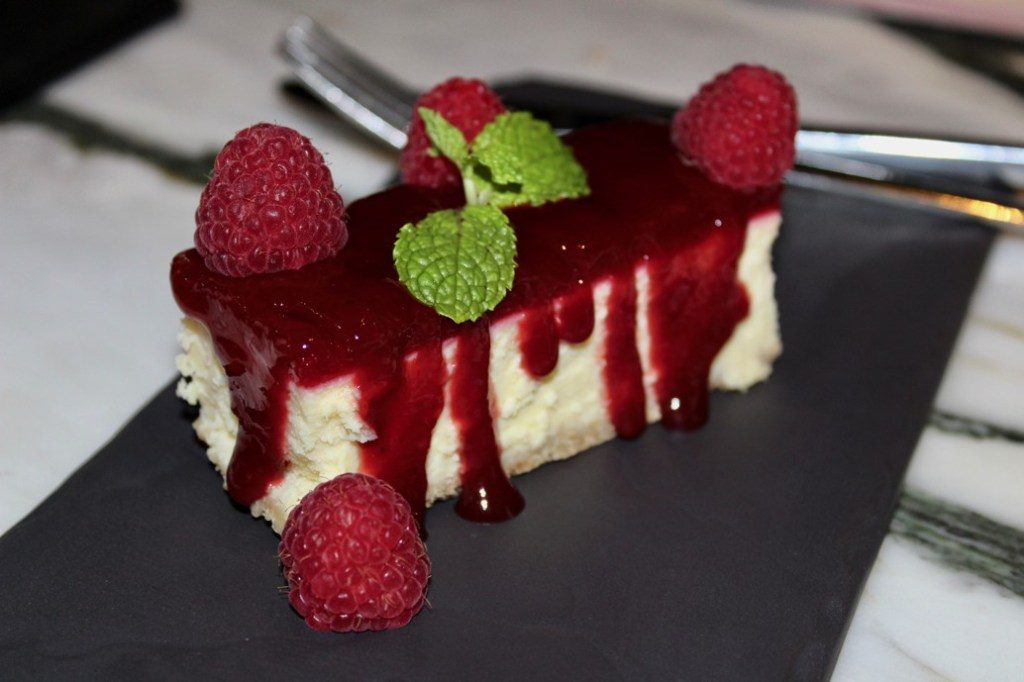 Getting back to MBK, we shopped, shopped and shopped, however I think in the limited time span we could not even cover 2 floors fully but we were quite content with the shopping. Afterall there is also a limit of baggage that we could have carried back to India. Our major shopping was garments, however, because of lack of space in our luggage (No, our suitcases were big enough but we had shopped a lot and didn't have that much space), we also bought a new cute suitcase that too at just 450 Baht (equivalent to Rs 900) 🙂 A dirt cheap price, isn't it!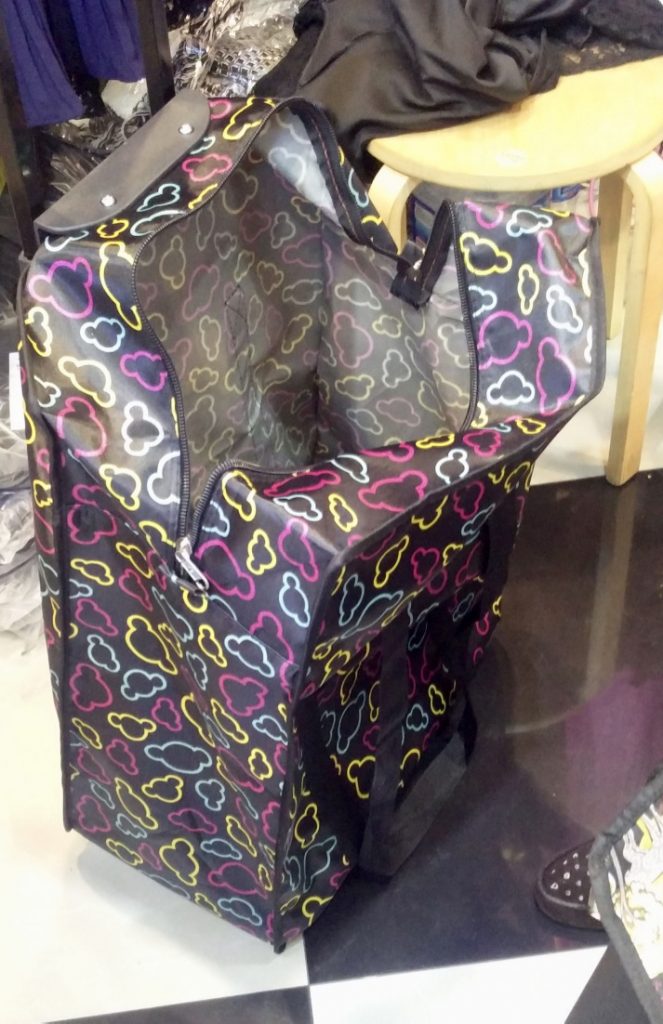 Bye for now but do keep checking ChicLifeByte as we will be posting about Pattaya and Phuket soon!