This autumn, rather than doing the usual which is eating, shopping and sleeping , I decided to do something different. Though, I would still be doing the above mentioned things but at a different location. I decided to visit Jim Corbett to see some wildlife and meet our friends – Deers, Tigers, Elephants, Leopards etc.
I took help from our friendly search engine Google and decided on Corbett Blue Sky Resort by Orawar Hotels for my lodging requirements. There were so many interesting things that I wanted to share with you so I have divided this post in 2 Parts. So here goes my travelogue for Day 1.
We started from Nainital at 10 AM (Yes, went there for a vacation as well, after all how can our vacation be complete without shopppinggg and photography against the scenic beauty). Our taxi driver ensured we do some sightseeing on the way. After posing across sights like Himalyan Range, Lake Point, Khurpatal Lake View (the most beautiful of all), waterfall, Lovers Point, We reached Ramnagar and saw Corbett Museum & Corbett Waterfall.
We made our way to the Resort at around 4 PM through the grand gate which opened to a sprawling one acre property. The gate opened to a stone way entrance with beautiful lawns towards our right and left. We entered the reception and were guided to room no. 101, a family suite.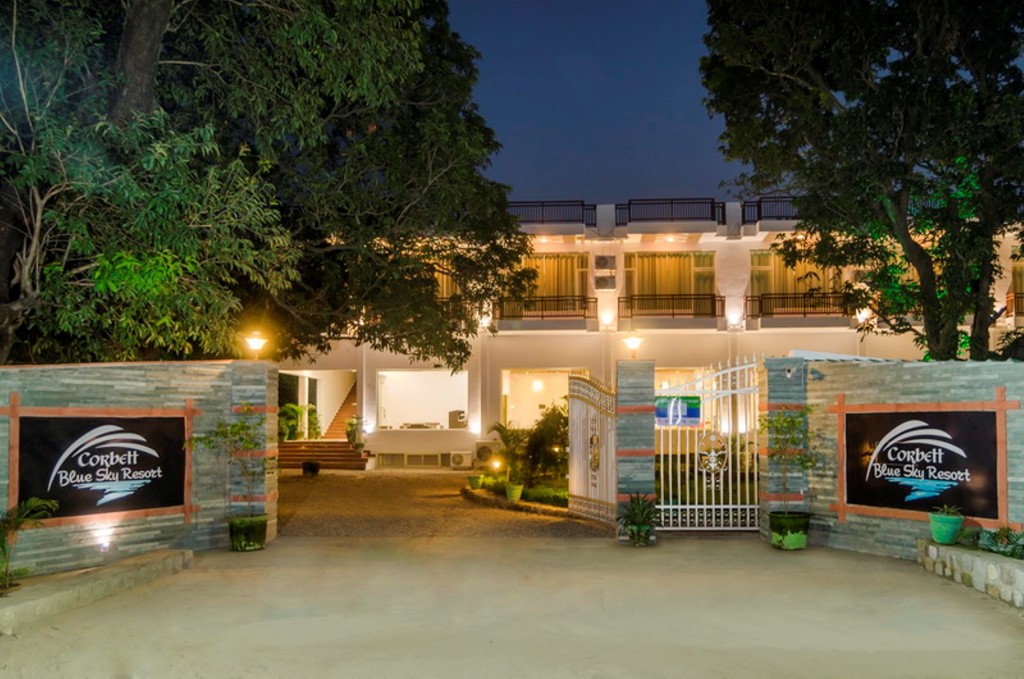 The suite had 2 double beds, 2 washrooms, 1 table and 2 chairs. The best part was it had 2 balconies as well from where we could get the full view of the grand property. We were 5 people in total and thought we would need extra bedding but were quite impressed seeing the size of the bed. Each double bed could easily accommodate 3 people each. As we were freshening up and heating water in the electric kettle for tea, the doorbell rang.  We were all curious as to who it would be as all our luggage had already arrived. We opened the door and saw a person dressed in green and blue with 3 glasses each of cold drink and juice for us.  Voila! Those were our welcome drinks. As the juice went down my throat, I felt a little relaxed and rejuvenated. It felt like a power boost.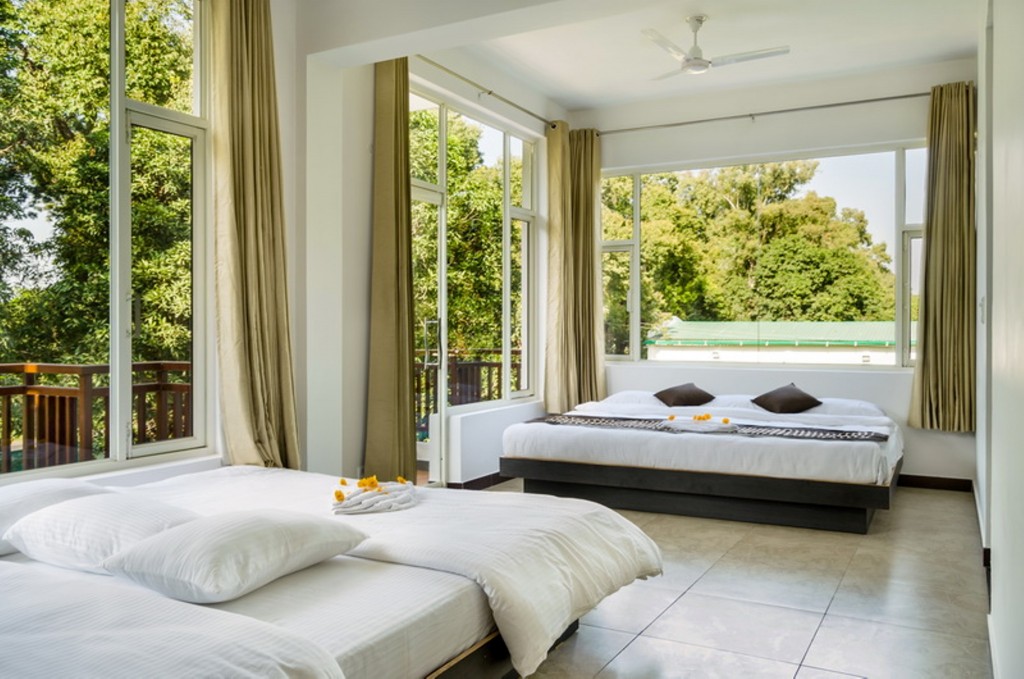 After about an hour and a half, we went to the restaurant to meet Amrita Yadav, the Director of Orawar Hotels over coffee and snacks. A young entrepreneur, Amrita started Orawar Hotels along with her business partner Jasbir Chaudhary after a 10 year stint across hospitality giants like ITC, Claridges, Park Plaza and BRYS. They together took this property on lease to start Blue Sky Resort.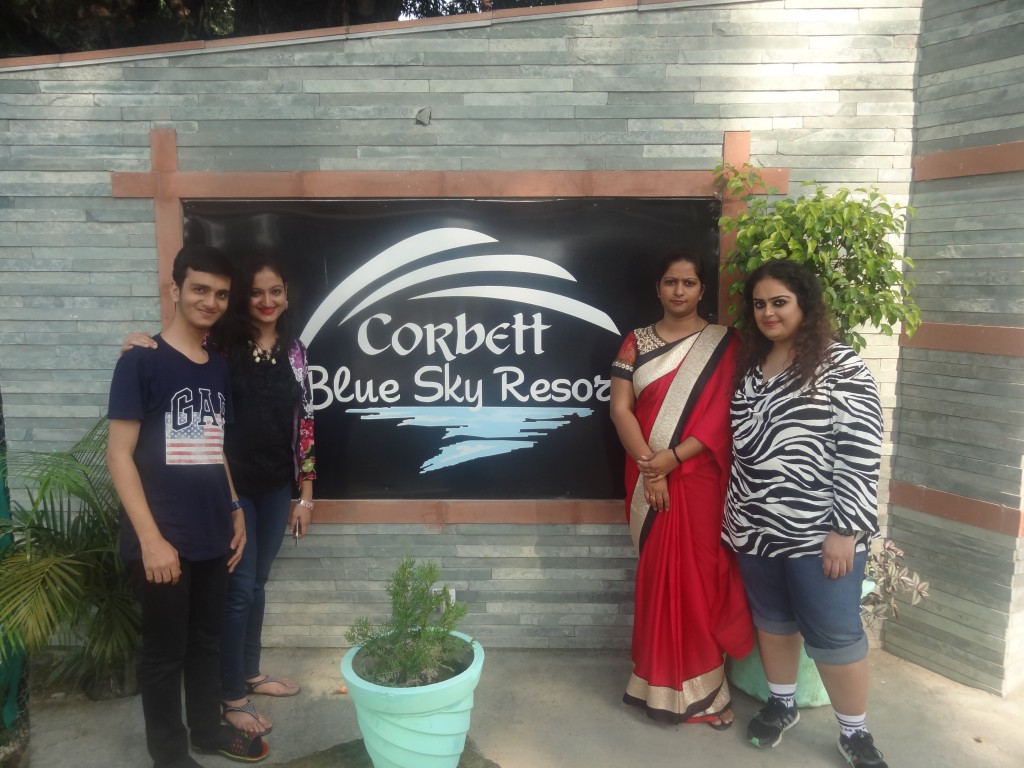 A 12 room boutique Hotel (including a family suite where we stayed) even had a banquet, badminton court, swimming pool (with a small circular kids pool), snooker and Table Tennis room.  They are also building up a small cottage on one corner which will have 6 more rooms. Amrita takes care of operations while Jasbir takes care of marketing and promotion. Turing entrepreneur wasn't a cakewalk for her. Being a woman that too from UP, was challenging enough for her but with her right attitude I am sure she would have survived through her struggles.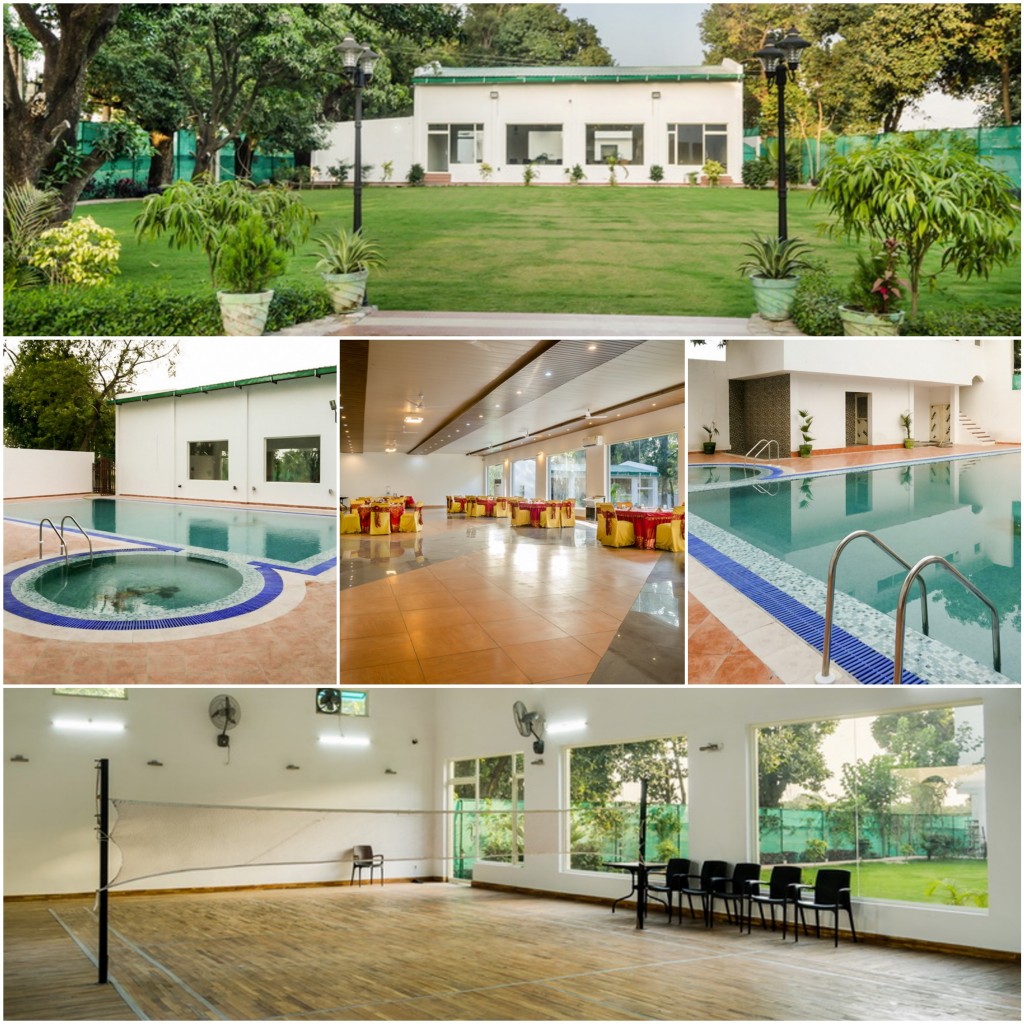 For snacks, we had chilly chicken, chilly paneer, spring rolls and pasta. What I noticed in particular was that the food at the resort wasn't too spicy. We started with Chilly Chicken which was fleshy and juicy. The Chilly Paneer was nice and soft which also had pieces of capsicum. The Veg Spring rolls were deep fried which made them crispy and tasty. Though high in calories but who thinks of calories on a vacation?? The last dish for the evening was Red Sauce Pasta. A mix of penne and fusilli, I was wondering how the chef got to know these are my two favourite pastas!! Overall a great evening which satisfied my belly as well. Amrita briefed us about the property and took us around.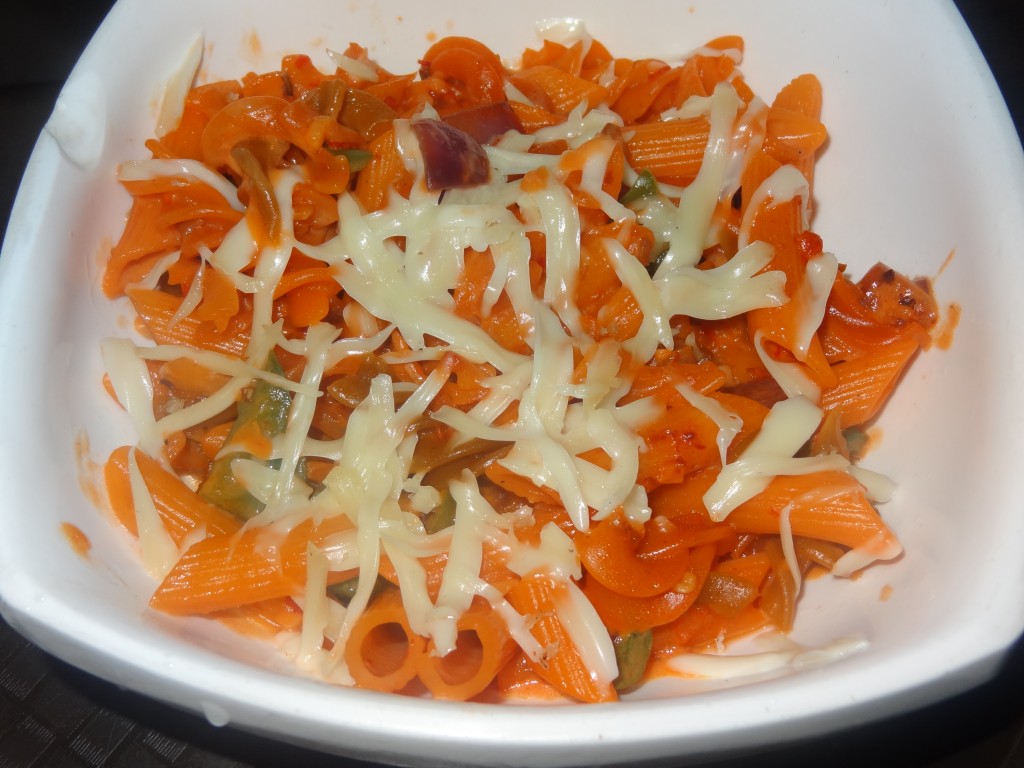 We were already very tired so we headed to the restaurant to have a nice lavish dinner and called it a day. We started with Green Salad, a mix of finely sliced cucumber, tomato, onion and carrot. Sliced to perfection with masala sprinkled on the top, the green salad was fresh and nice. The tomatoes were juicy. One thing that I noticed was the onions had a very different taste. They tasted a little sweet but nice, not the usual Delhi taste but a different zing. After the salad, it was time for soup. The Non-Veg Talumein Soup had shredded chicken, coriander, carrot, beans along with noodles. The soup felt nice and absolutely pleasant on the throat. The Veg Sweet Corn Soup had chopped carrots, cabbage along with corn. Though it tasted nice but my preference goes to the non-veg version of the soup.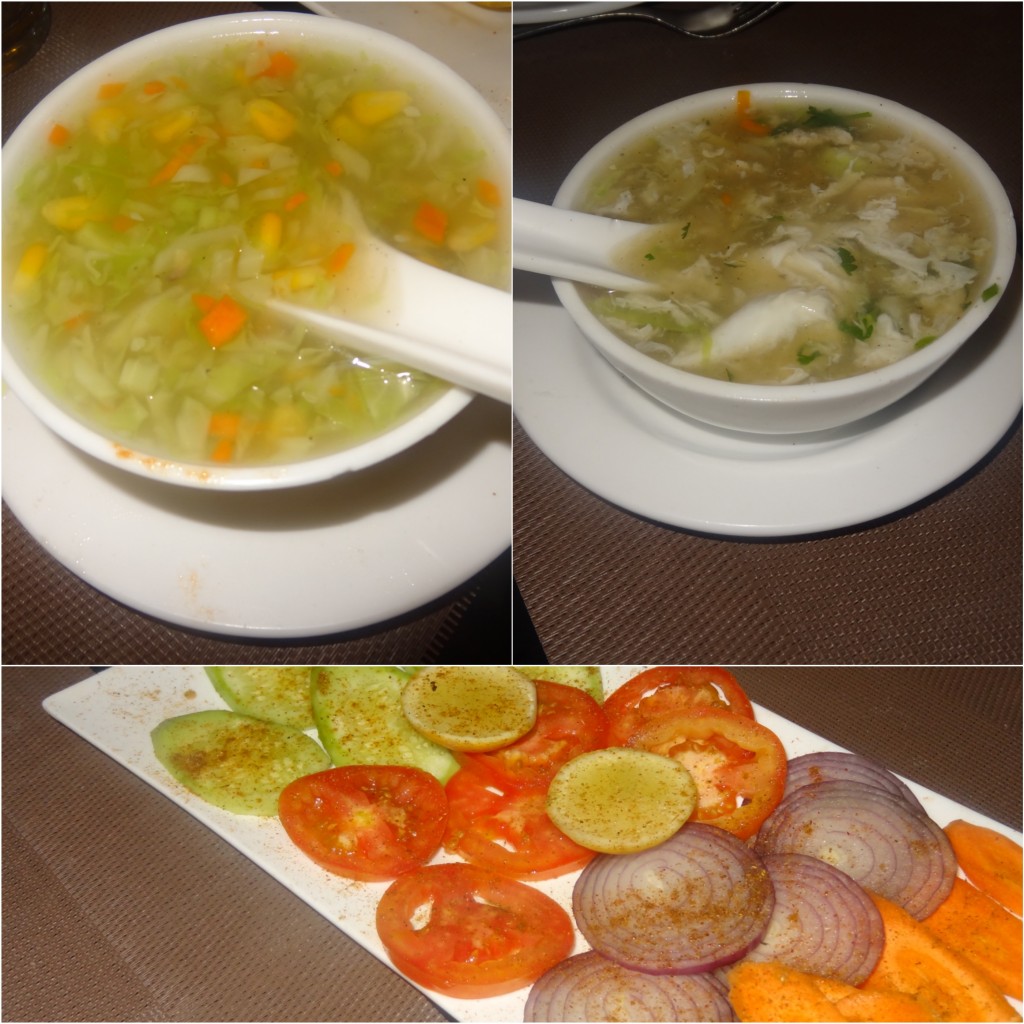 Our great host Amrita made sure we included some tandoori items during dinner as the tandoor wasn't on in the evening. The Tandoori Chicken was nice, soft and marinated well. Certainly we Indians vow by such great tandoori stuff. The chicken not only looked great but even smelt awesome. One dish which I was curious about was something called Veg Bullet. The name certainly caught our attention but when the dish came we were all for a surprise. What we saw were small oval shaped Manchurian balls. Looked like small bullets, a version of Veg Manchurian. Now I can relate to the name.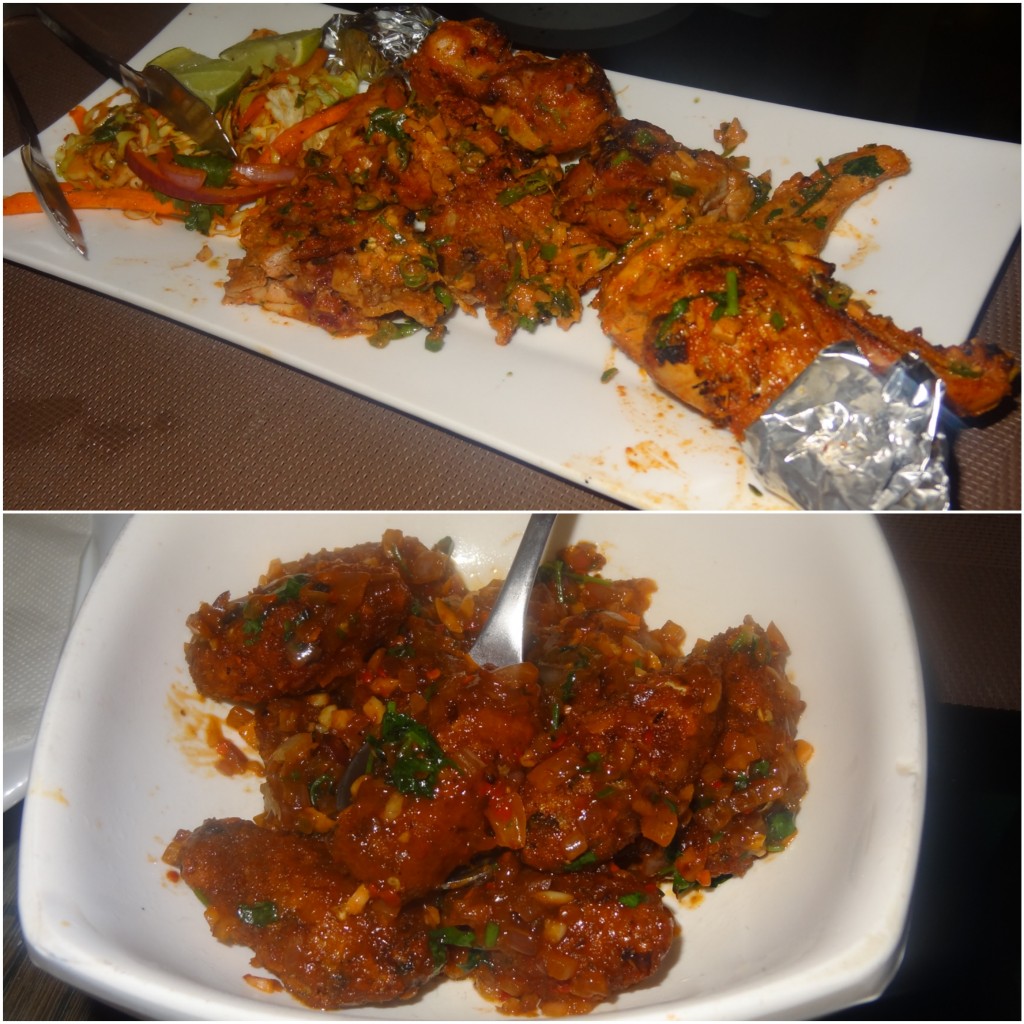 Finally, time for main course!! The Rara Murg was nice and well cooked with mildly spicy gravy. The Paneer Bhurji had finely chopped cubes of paneer with capsicum and onion. Delicately cooked, the soft paneer melted in my mouth while Dal Tadka was done up tastefully with tomatoes and coriander. Quite aromatic!! As I write this post, I can imagine the Dal Tadka right in front of my eyes. Absolutely delicious and mouth watering!! For breads, we ordered butter nan, tandoori roti and tawa roti. All the rotis were nice and soft , however tawa roti was the best – nice, thin and yum!! The Steamed rice were nice and well cooked rather well steamed. 😉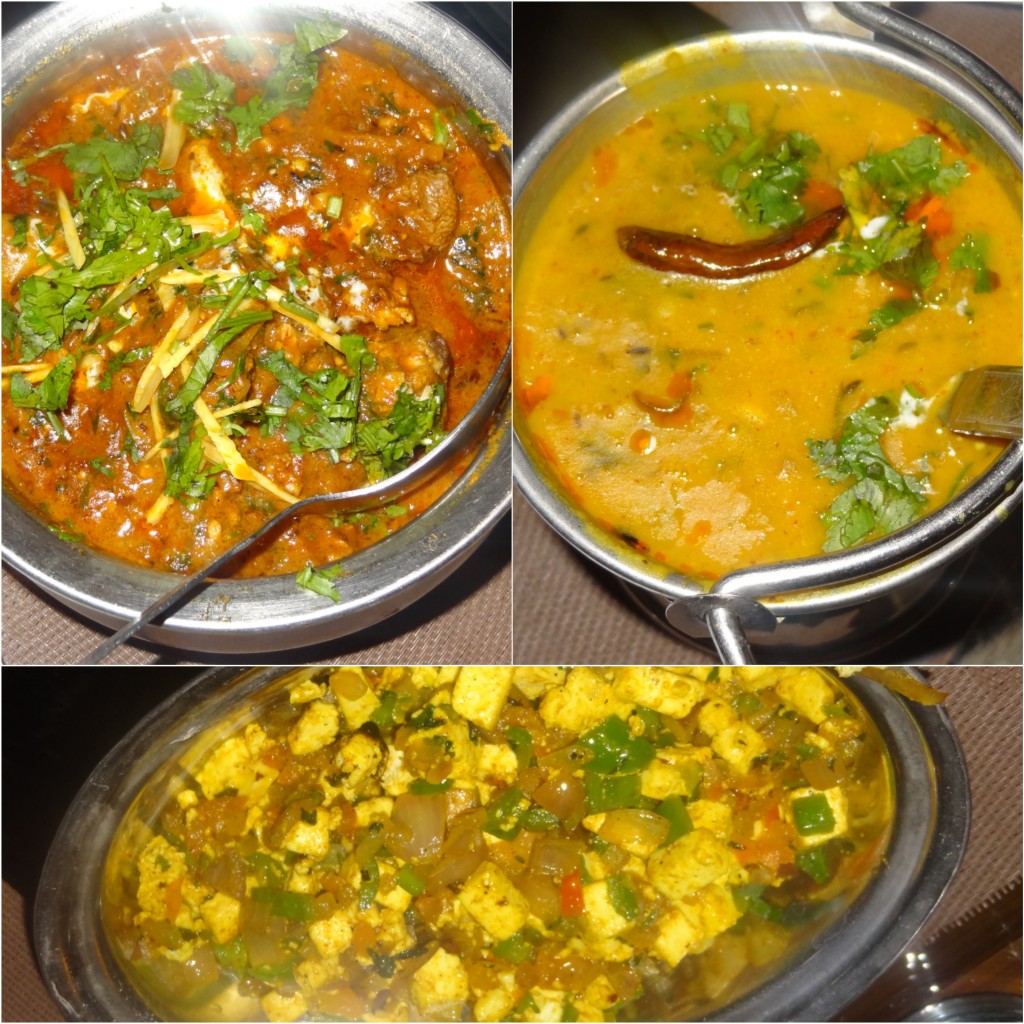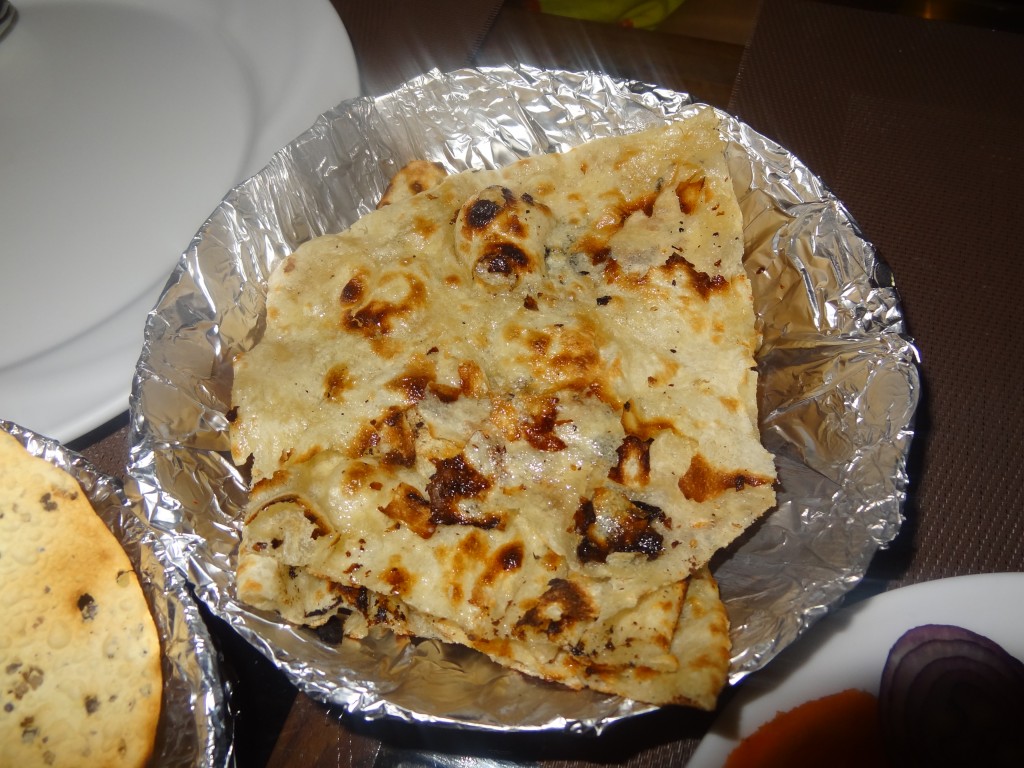 For the sweet ending, we ordered Butter Scotch Ice Cream which was nice and Gulab Jamun which were soft, hot and delicious. Overall it gave a happy feel to my stomach and we were ready to retire for the day.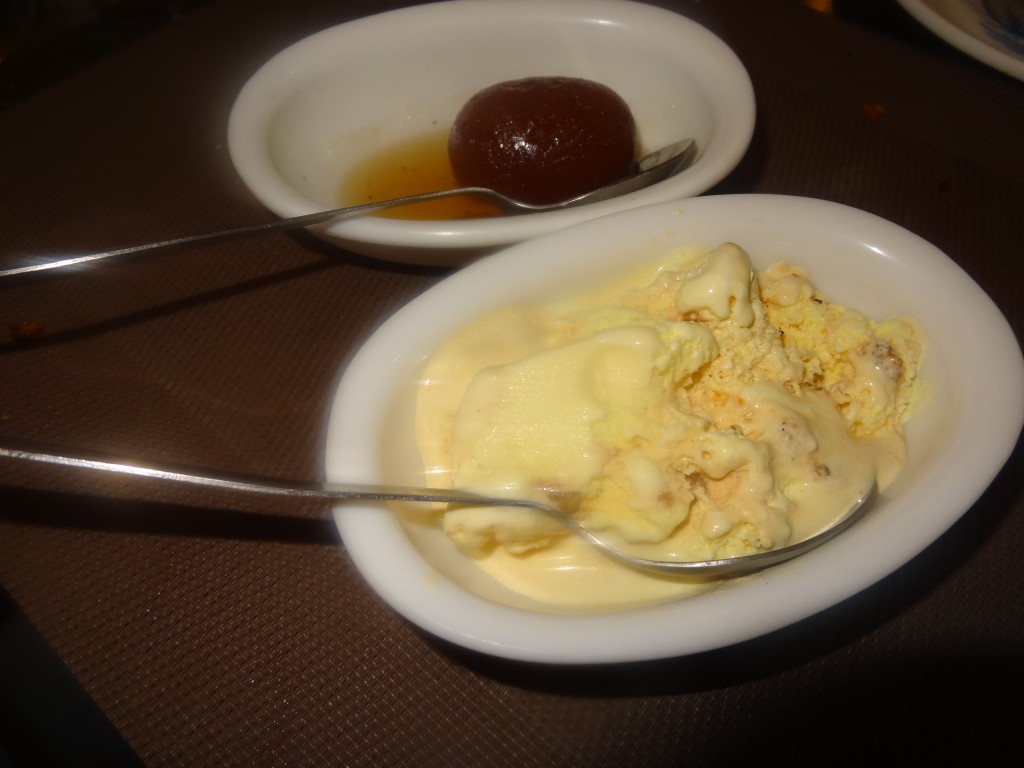 The next day was funfilled and had lot of interesting things on agenda – a lavish breakfast, meeting the chefs, our safari and ofcourse our dinner, the last meal at the resort!! We shall post Day 2 soon. Keep checking this place for more updates!!