Guppy- a contemporary outlet in the heart of the city has a lot to offer other than authentic Japanese cuisine and mesmerizing ambiance.
As you enter the cozy place, you get to take a seat in the open-air seating area that allows you to enjoy the freshness of the weather as well as your hot piping food. Caution: you should take a seat inside if you are allergic to smoke as the open-air seating allows guests to make judicious use of cigars and cigarettes. We preferred to walk in and take a seat in a comfy corner. You get a warm welcomed by the ever-so-sweet staff and also get to see live preparations that the chef is mastering.
We were lucky to have gone during this time of the year where we got to taste their winter menu including a few of the best preparations there. Alongside, we got to taste-test some of the best wines from India, Russia, etc.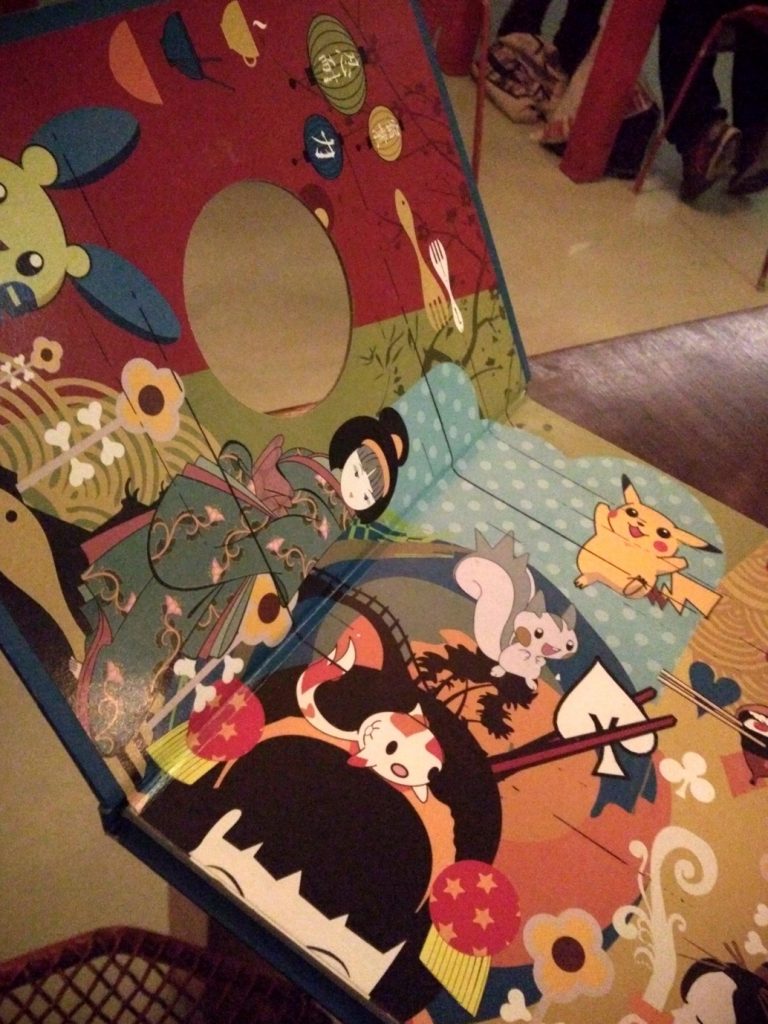 To start with, we had the Guppy House Salad – a preparation of seasonal crunchy vegetables, palm heart and bamboo shoot, dressed in karashi mustard & black sesame seeds. Also, to try amongst salads is the Chirashi Seafood Salad – Pickled prawn, tuna, salmon, crab and baby greens in goma-ae dressing.
Next to order was Mushroom & Asparagus Gyoza (vegetarian) – authentic, gluten-free crisp bottom steamed pot stickers and Prawn Gyoza (non-vegetarian). Sure you know the cuisine best, don't forget to mix sweet soy with the different sauces they have in offering. A few to name, we experimented with mustard avocado sauce (extremely strong on mustard), yuzu miso sauce, umami rich sauce (my fav), chilli ponzu sauce and spicy kewpie sauce.
A must try from soups is Mushroom Suimono – clear mushroom soup and Miso Soup – generic Japanese soup in tofu, wakame and spring onions. From starters, do try the Tiger Prawn Tempura and Tuna Avocado Poke – raw tuna wrapped in seaweed & fresh vegetables.
They have a vast menu for sushi & sashimi but particular to our taste buds, I loved California Roll – raw crab, cucumber and avocado rolled in fish eggs; and Sushi Rice Crisp – a perfect blend of tuna, salmon and kabiyaki eel with rice crisps. Others to relish include Karashi Chicken Casserole and Chicken Nanban.
The mains (chef recommended) are Guppy Signature Pork Belly – Slow braised pork belly, glazed with soy honey and served with mustard miso sauce and Guppy Signature Black Cod – Baked miso marinated black cod served on a hot stone.
Their rice and noodle section is vast again and a tough choice to make, but the ones to definitely recommend is Japanese Udon – flat noodles with Japanese style veggies in black pepper sauce, Chashu Ramen Shoyu – homemade egg noodles with honey soy pork simmered on fire for 72 hours, served with boiled egg, pork crackling, spinach, seaweed and corn, Mushroom Takikome Rice – varied mushrooms cooked with sticky rice.
A hearty dessert doesn't harm anyone. So don't miss to gorge on Warm Carrot Cake – carrot cake with rich mascarpone and a cute little marzipan carrot on top.
Also, give a try to the authentic caferitas/mocktails – Butterscotch Coffee, Orange Tingle or Gari Tingle – ginger soaked gari in vinegar and sugar. Nevertheless, choose Wasabi for a simple all time favorite cocktail.
At heart Guppy is an experience. It's a place you would want to visit again, if you have an urge and taste for true Japanese fare.
Review Credit: Priyanka Ahuja