Globe Trotting is a passion but when you get to do Globe Trotting for food, its fun! So, after a review of Peru food at Hyatt Regency Delhi, it was time for some authentic Japanese cuisine. The only taste I have had of Japanese cuisine is "Sushi" but when you get to try them at an Authentic Japanese restaurant, the experience is different.
As I entered En- The Japanese Restaurant located in Mehrauli, it made for a perfect dining place in a haveli set up. Beautiful and peaceful arena, bold red interiors, we looked for a space which had good lightning (obviously to get good pics).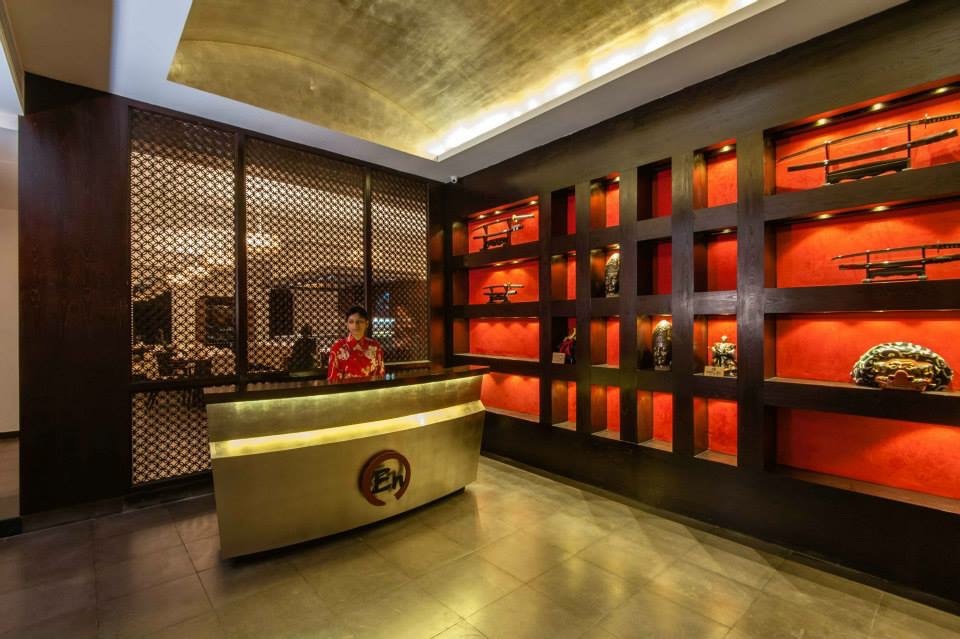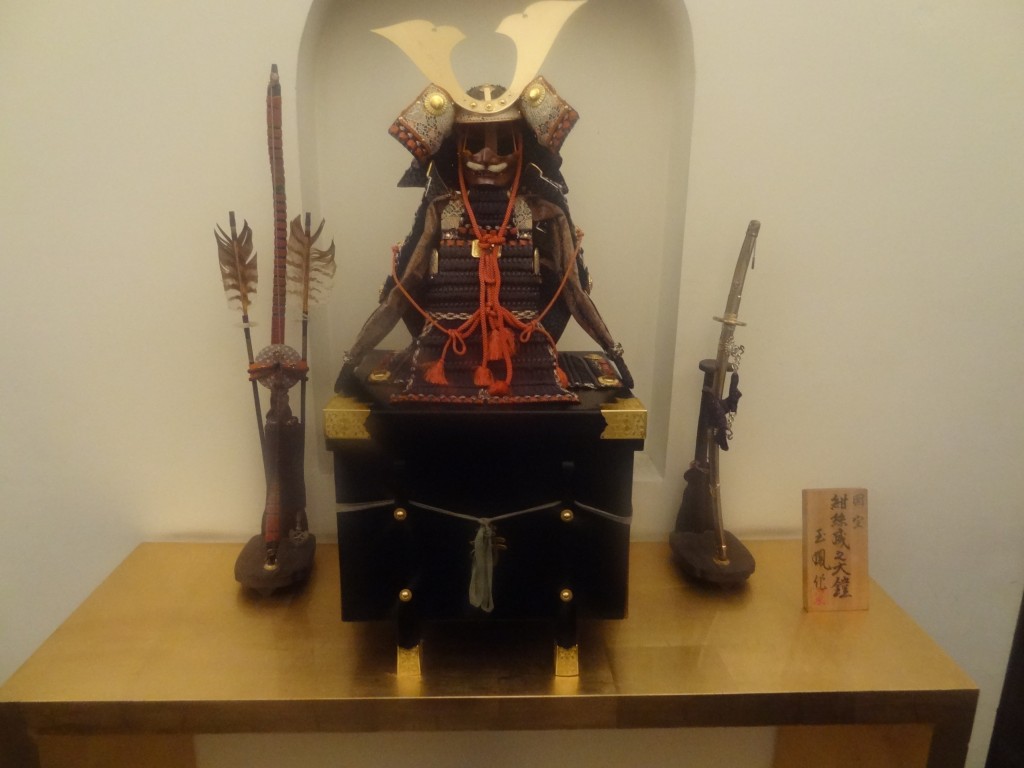 The chef was already briefed to get the signature dishes so he was already busy with the preparation. We started with appetizers. Three yummy Japanese appetizers came in small portions on a glass tray with a bamboo leaf. We started with Kinpara which was Lotus root and fried carrot boiled down in sugar & soya sauce. Nice, Crisp and definitely a great start! The Japanese style Potato Salad was cheesy, and creamy. It was a great fusion and a must try. The third one was Noori. Looked quite nutritious and found it to be a twist for our normal salad. A slice of cucumber topped with Oba leaf. Very different! The leaf was yum and gelled well with cucumber which we generally have as salad. What we also found out was that they import all raw materials from Japan which makes it really authentic.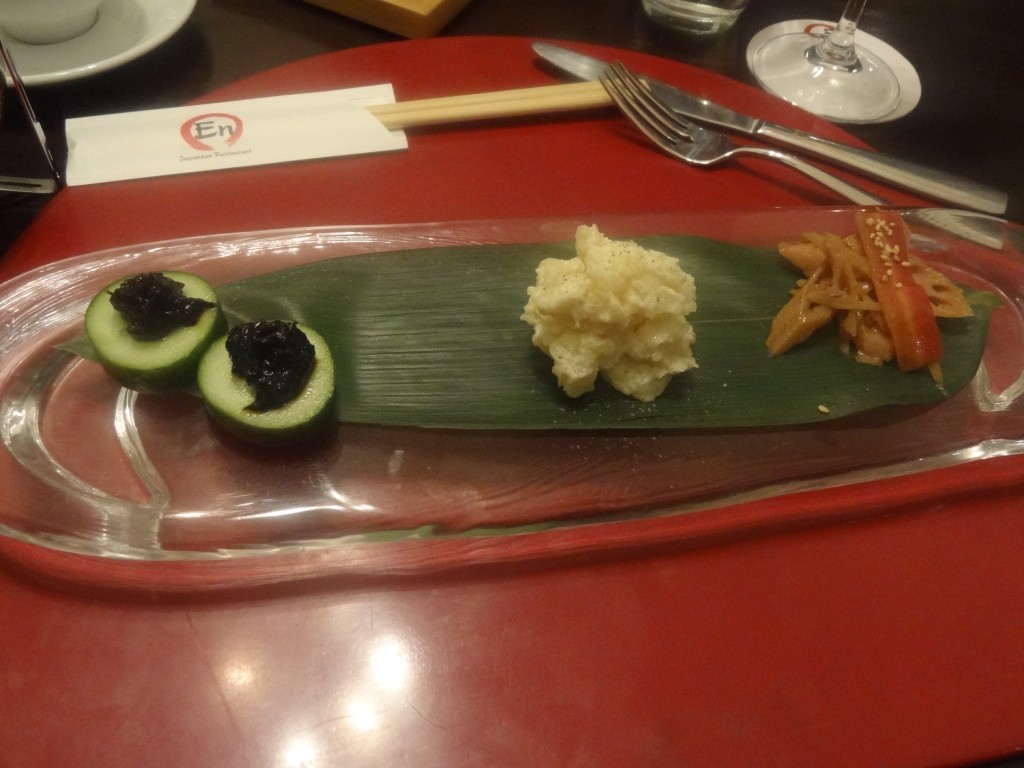 By the time we finished our appetizer, our beverages arrived. Jasmine Tea was warm and nice. With the subtle jasmine aroma and taste, it was just great and soothing for my sore throat. The Digestif Peppermint Tea was again soothing, relaxing and calming. The Sakura Blossom Mocktail had Sakura syrup and lemonade and was sweet and nice.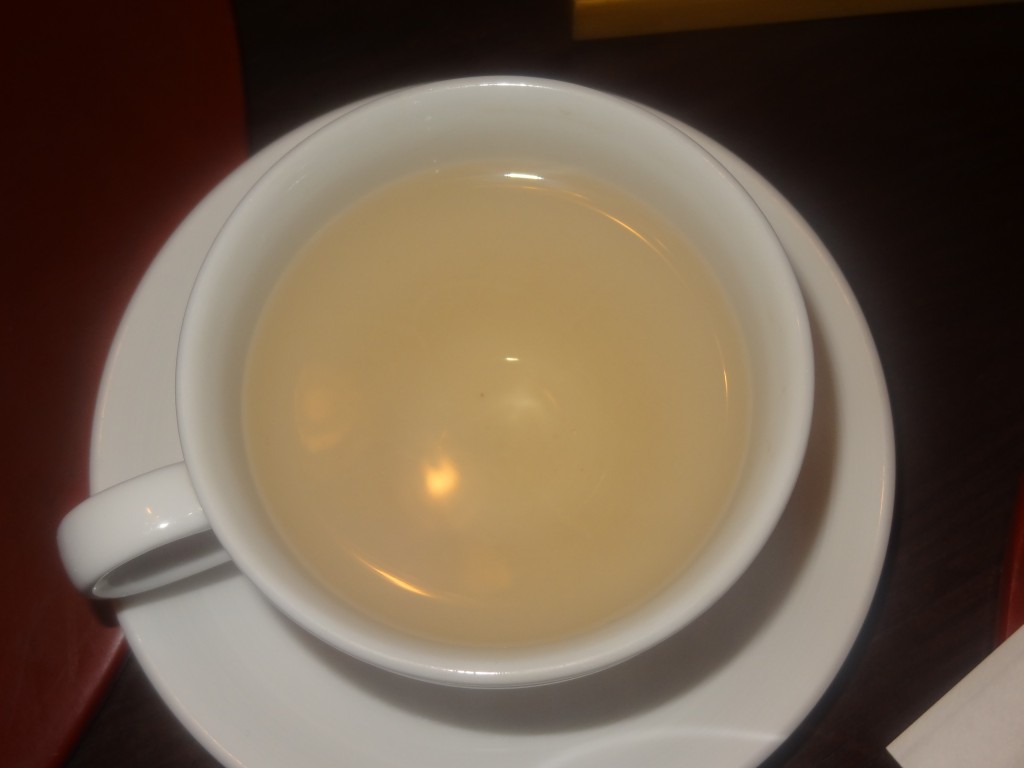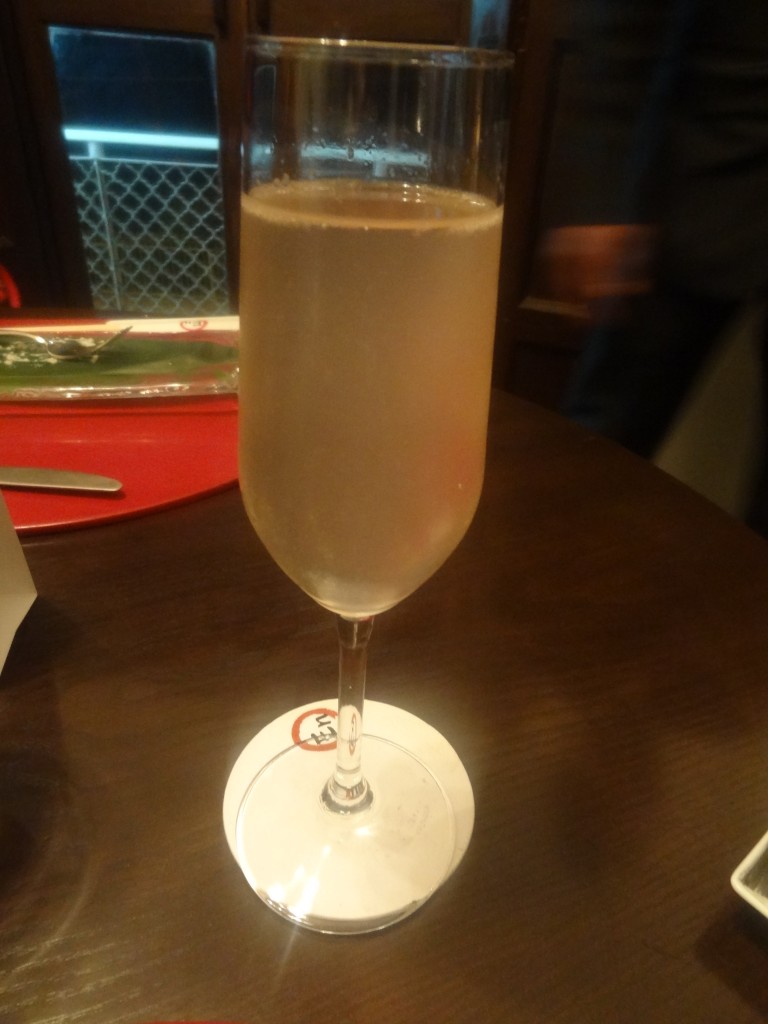 It was now time for some Sushis and Rolls. We started off with Aburi Salmon Special Roll from the Signature Sushi & Roll section. Salmon on the outside and Japanese omelet inside, the roll was amazing, nice, moist and quite different. The Spicy Tuna Roll had Tuna Asparagus with spicy Japanese sauce on the top. It really tasted great. The spicy sauce certainly added a great taste. The Chicken Tatsuta Age Roll was deep fried chicken with lettuce leaf. It was simply wow – crisp and nice.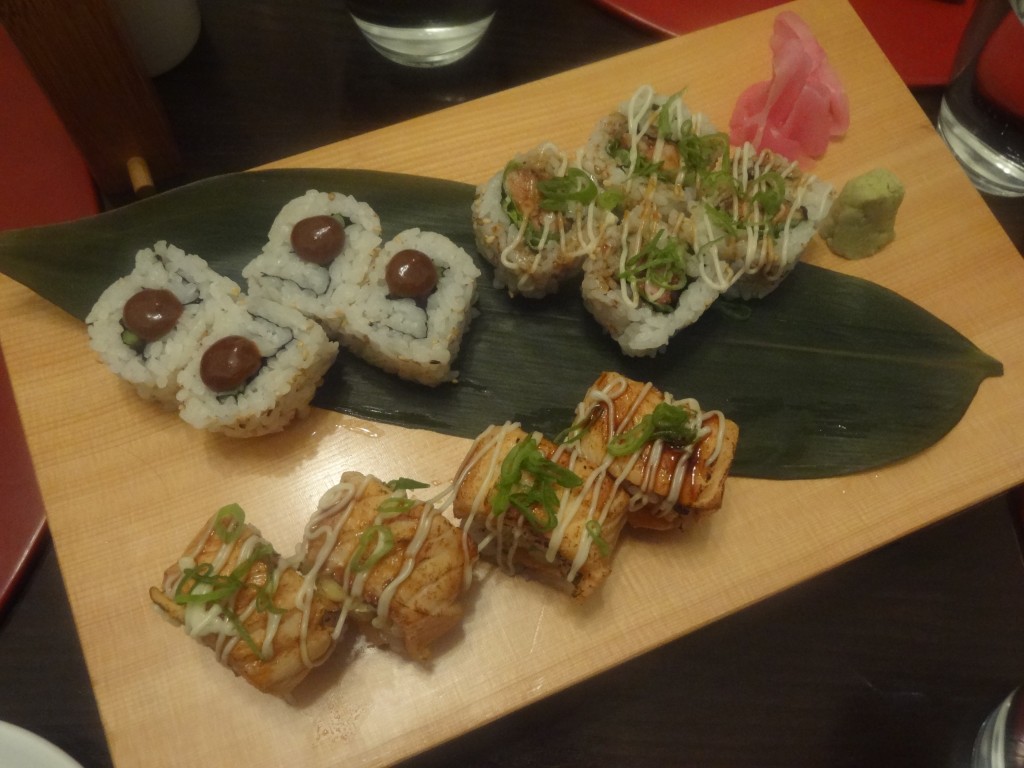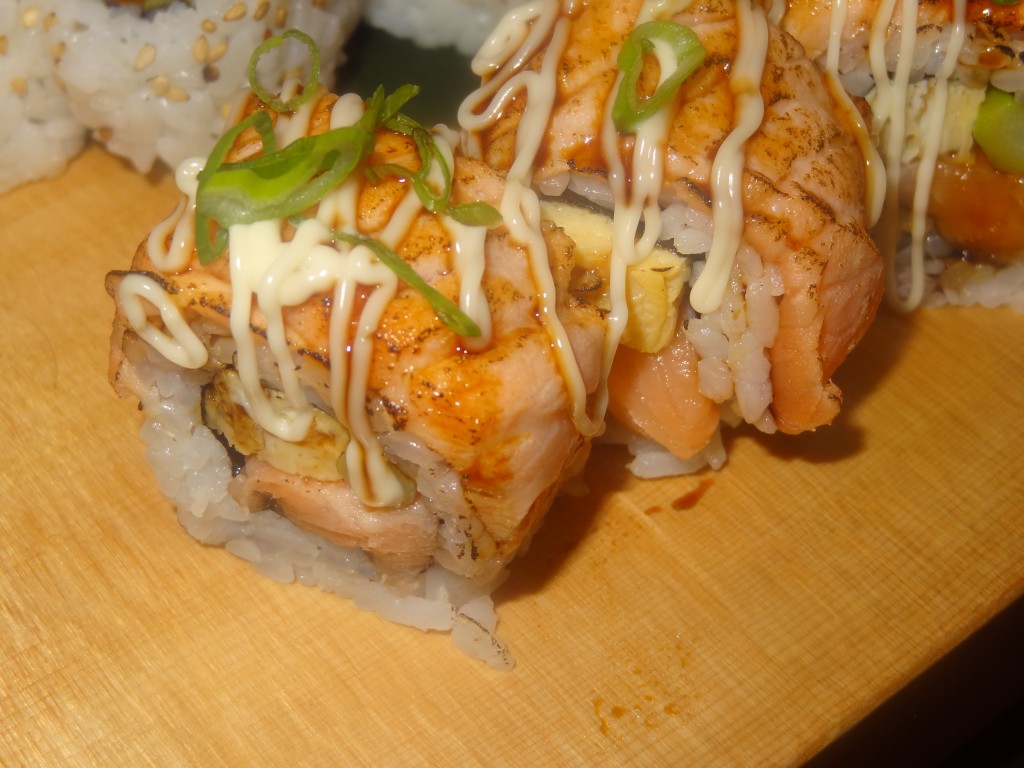 The Qutab Vegetable Tempura Roll was a crispy vegetable sushi roll. With fried veggies like carrot, asparagus, spring onion, terraki sauce and mayonnaise, it gave a great crisp flavor. Plus with sweet potato sprinkled all over and a Qutab Minar like structure, it was a visual delight.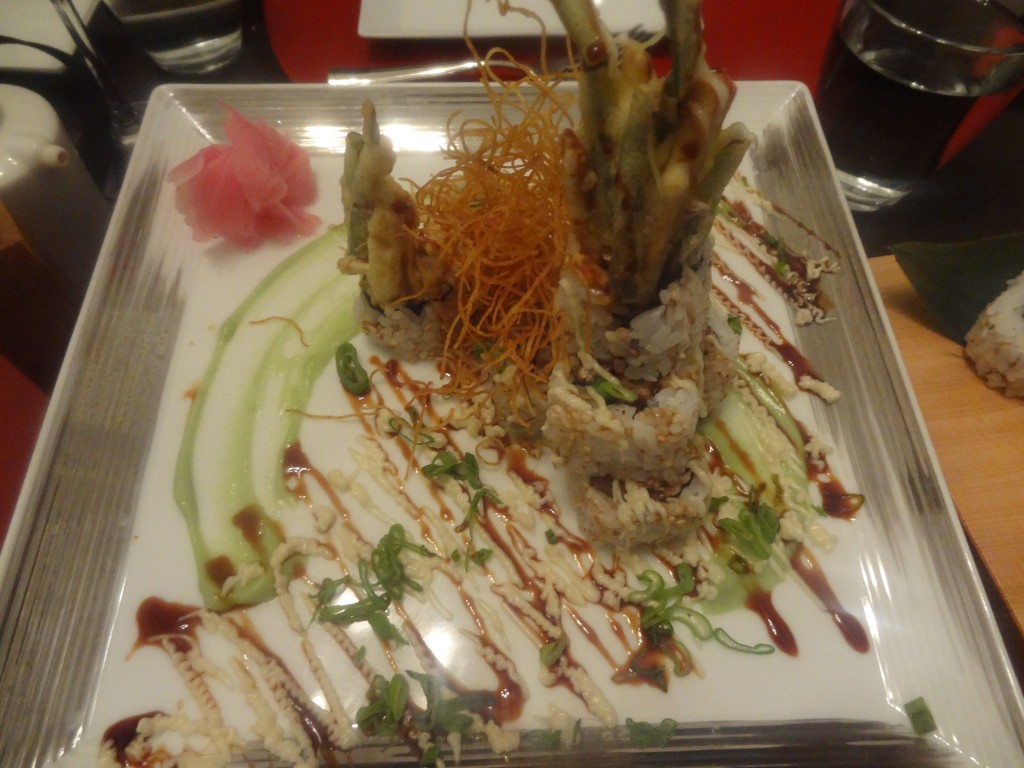 The Spicy Chicken Wings were quite different from the Indian fried chicken I have had earlier. Less spicy but flavourful!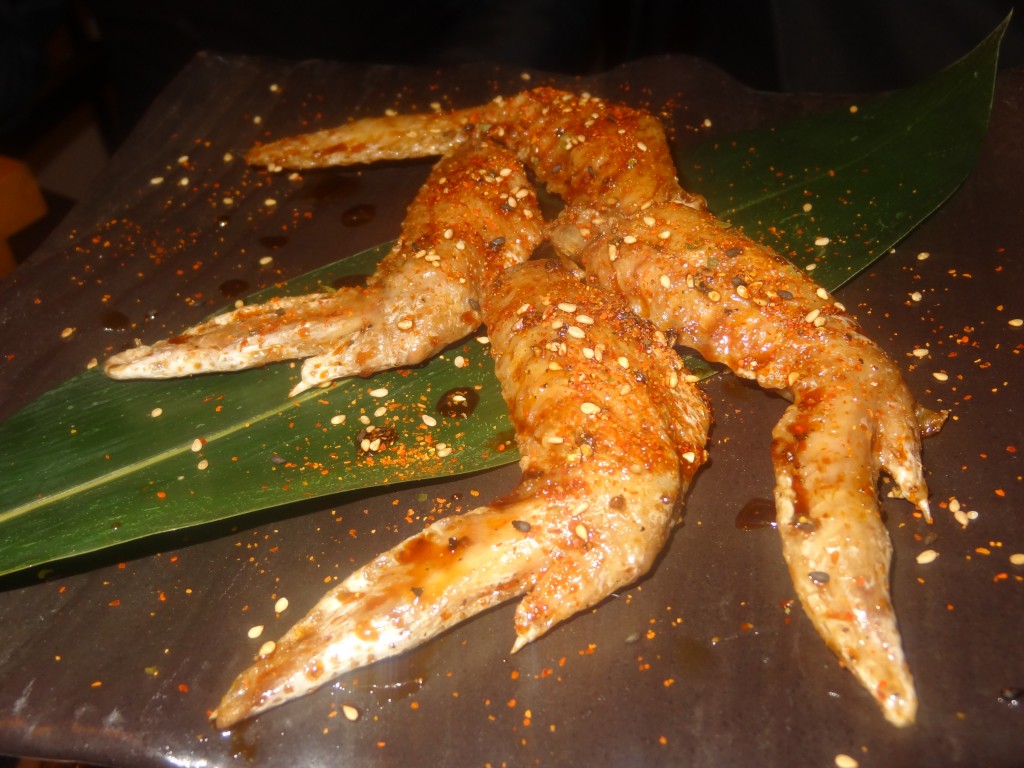 The double whammy was Yakitori which was diced chicken put on a skewer and then made on a charcoal grill. What added to our delight was we saw the dish getting prepared infront of our own eyes. You could see the live counter in the picture below. The dish was very different from the Indian Chicken Dish. I am sure the Japanese spices have their own magic. Found it a little sweet and crispy. Served in a stick which also made it convenient to eat!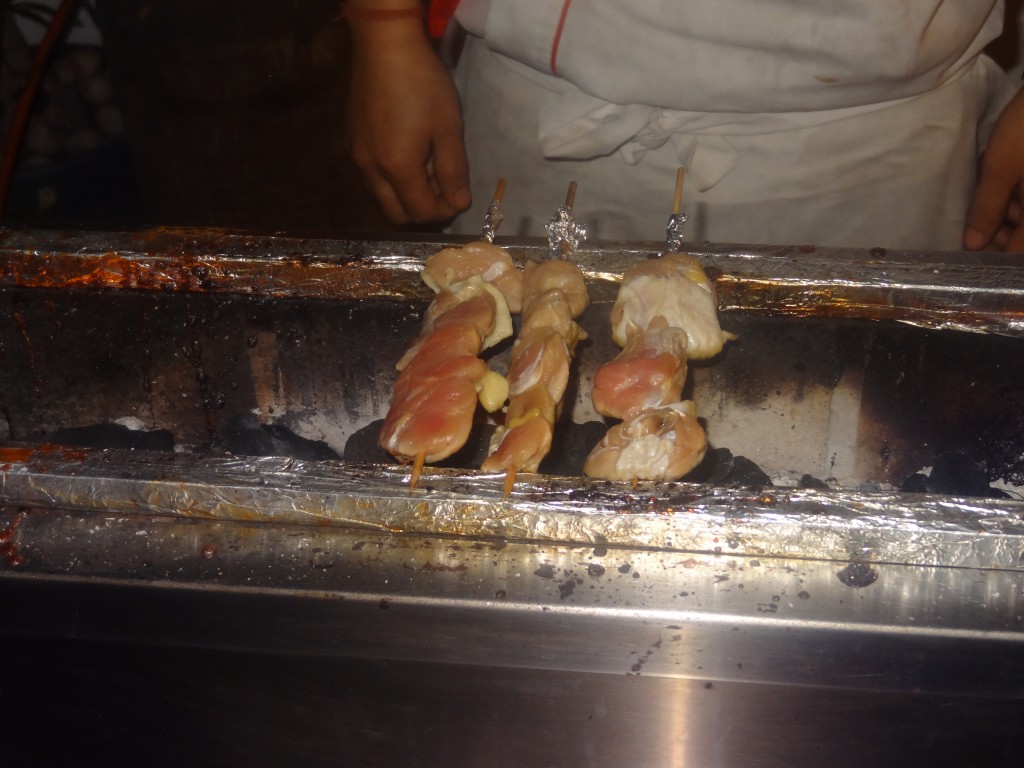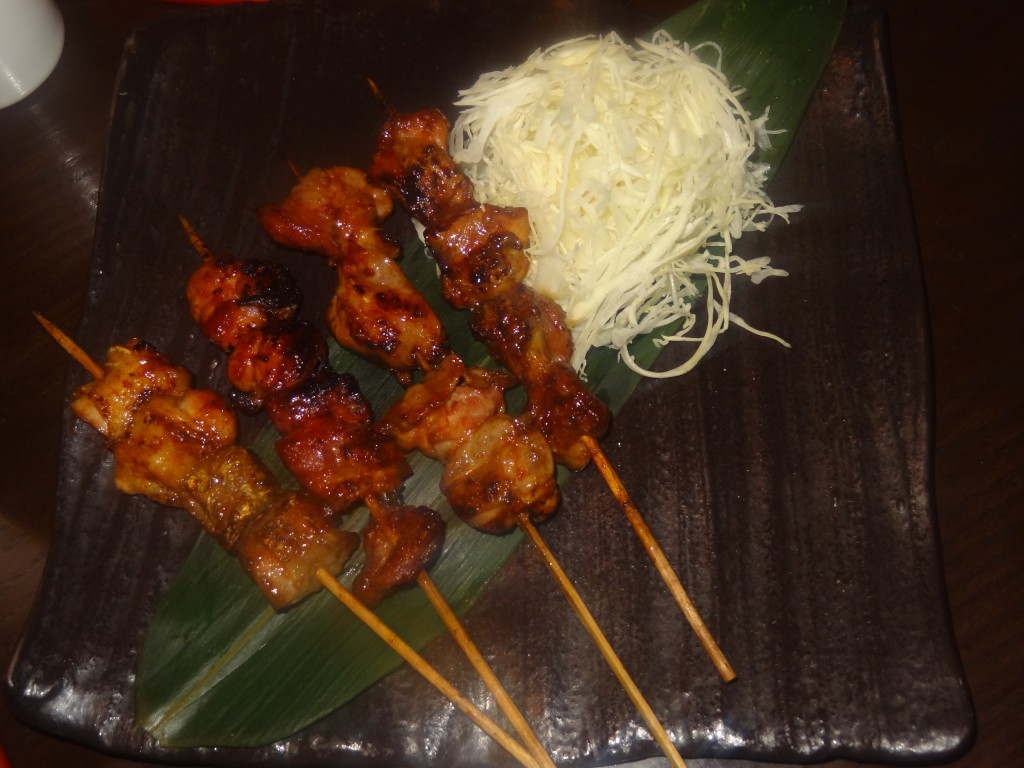 The Chicken Egg Soup had shredded chicken along with carrots, cabbage, eggs, chicken stew served in a nice cute Japanese bowl. It was heavenly, soothing as well as nutritious.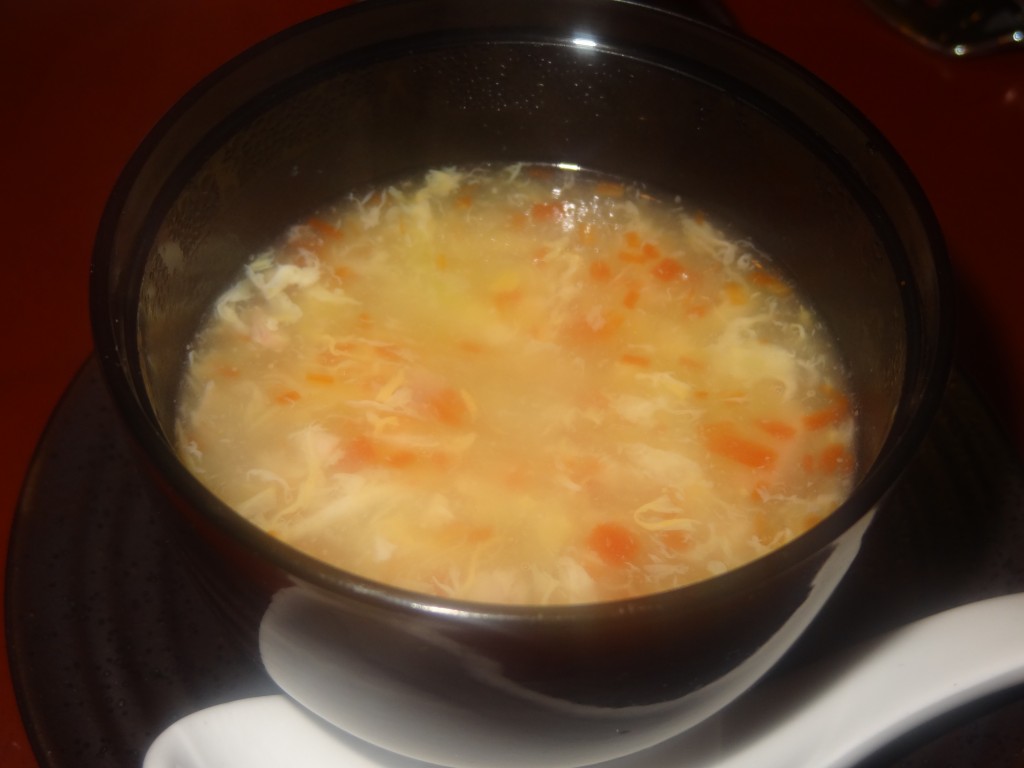 The Veg Miso Soup known as the traditional Japanese soybean paste soup was made of veg stalk, miso paste, wakame, leeks and crispy tofu. Though it was nice, flavourful and colourful but I prefer the chicken soup.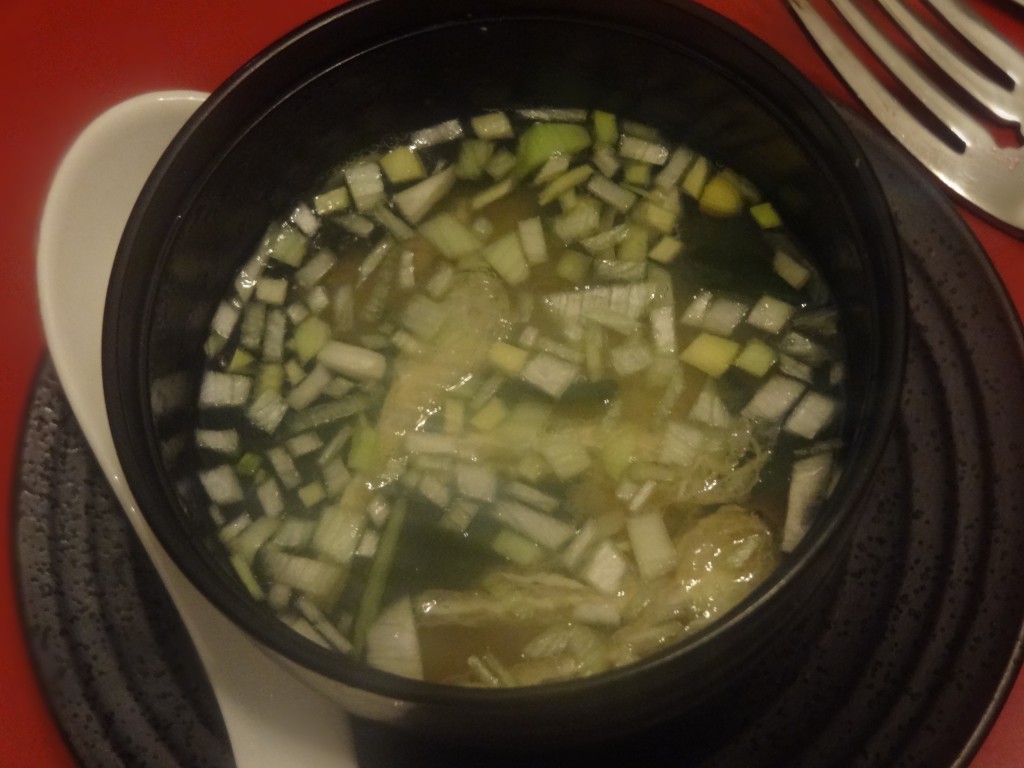 The Garlic Fried Rice (Veg) had finely chopped trio bell pepper in the sticky rice which added colour as well as taste. Nice and awesome.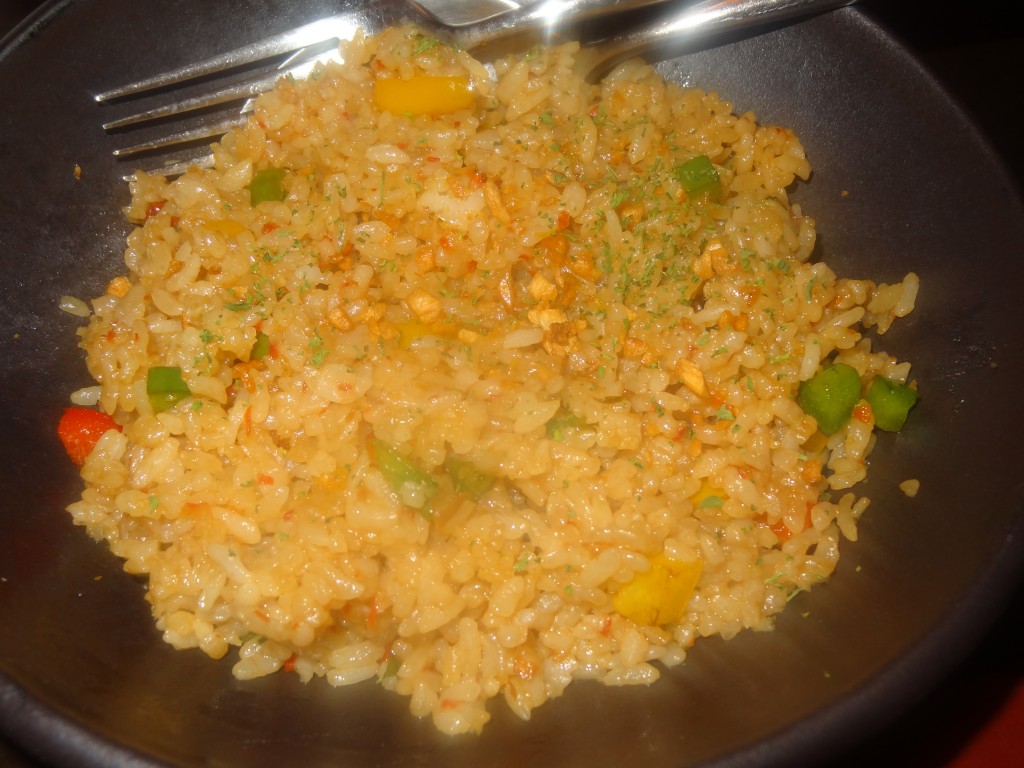 The Sea Bass (fish) from Teppanyaki section had three portions of fish served with slices of roasted trio bell peppers, eggplant broccoli and mayo dip. Cooked tenderly, it was soft and absolutely yum.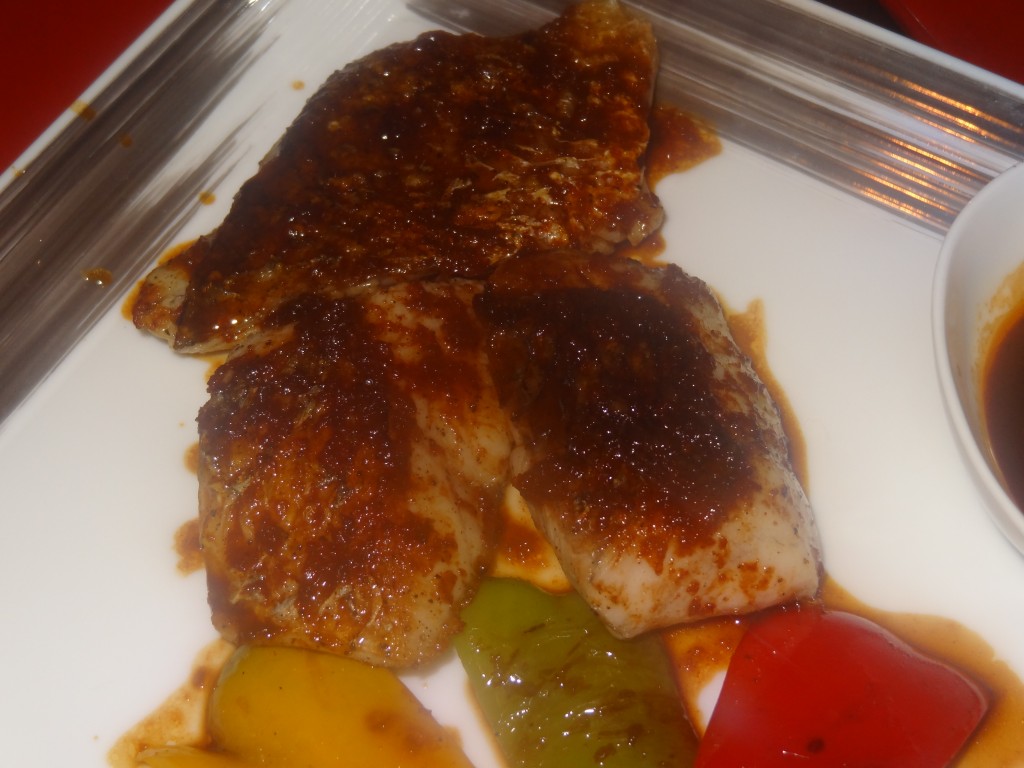 The Chicken Ginger was soft and fleshy, made differently with soya and ginger sauce.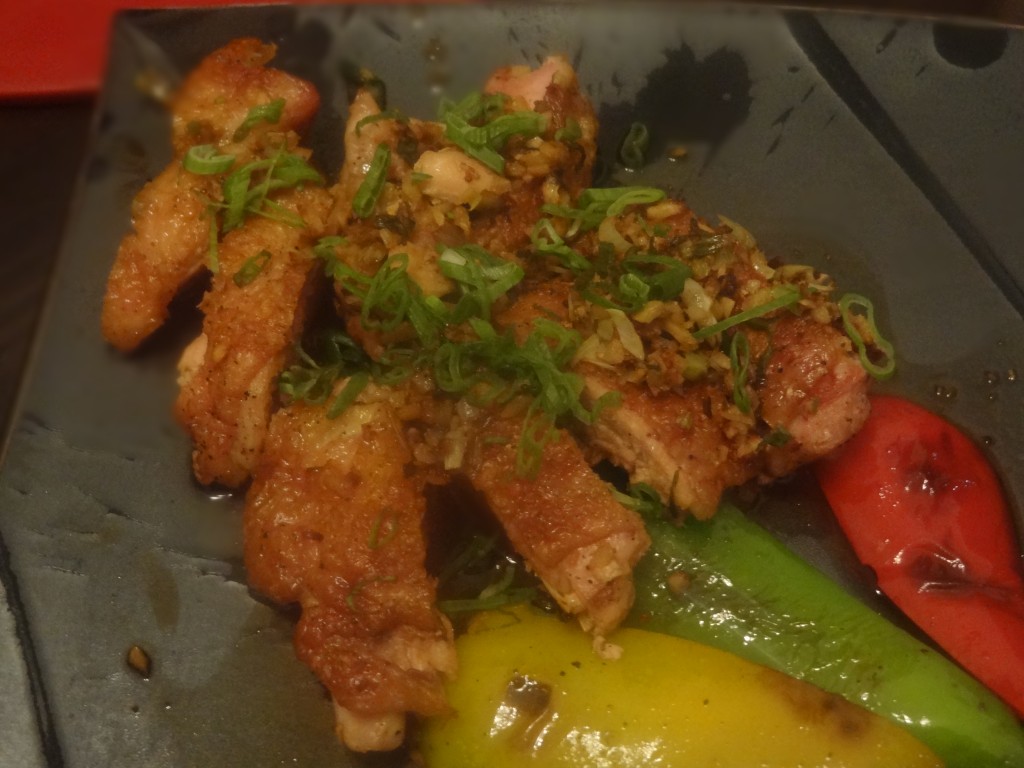 Though I am not a fan of Udon noodles, but I loved the Yaki Udon here was soft and done nicely with carrots, cabbage and trio bell pepper.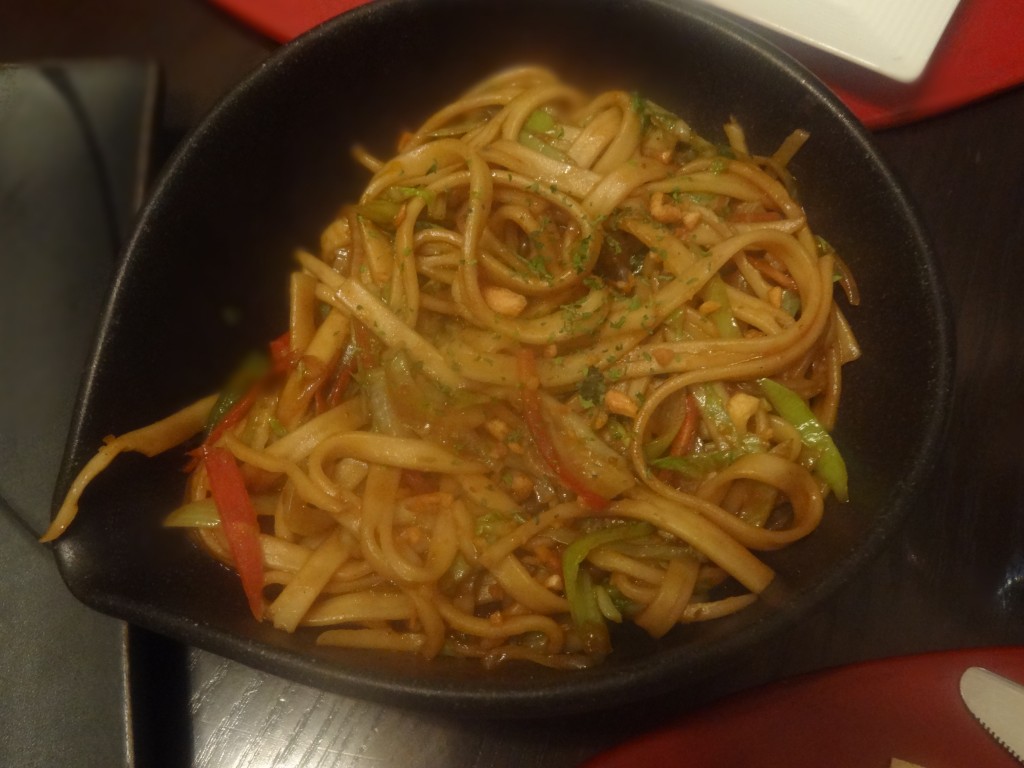 For desserts, we had Baked Cheese Cake which also had nuts. Though loaded with calories but absolutely yum! En Style Gateau Chocolate had two pieces of chocolate cake with Japanese black beans. Dark Chocolate gave a nice flavor with basil and cream. The Chiffon Cake is what I would like to really recommend. The cake topped with fresh lime & honey along with glazed cherry was amazing.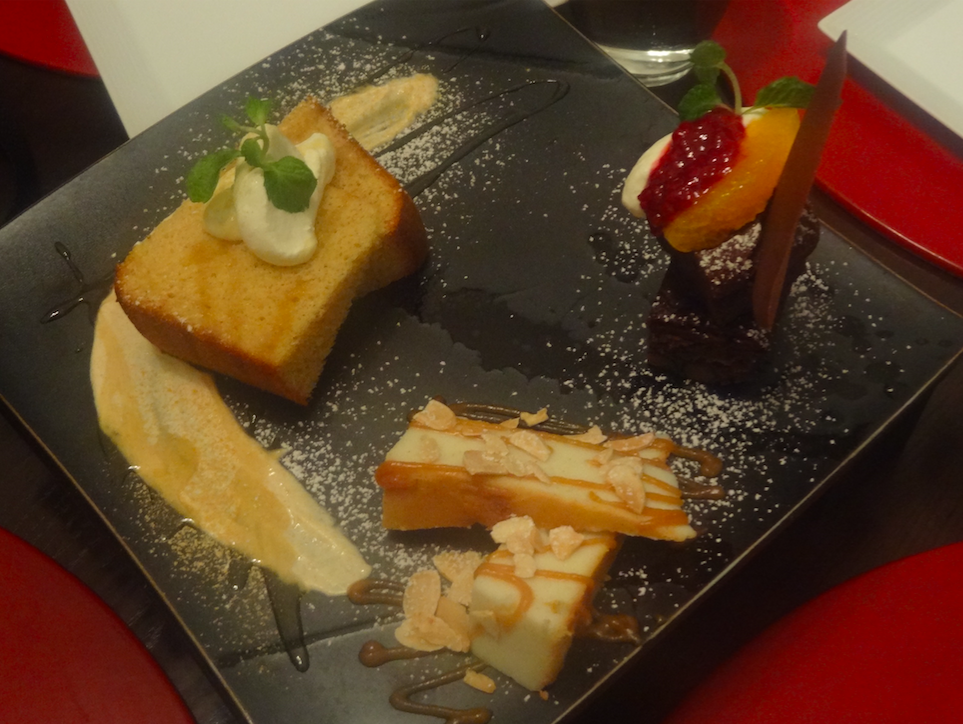 It was Team ChicLifeByte's first encounter at an authentic Japanese restaurant and we absolutely loved our experience. We honestly didn't know the cuisine would be so amazing and delicious. To give an absolute Japanese feel, the owner has got a head chef and General Manager from Japan. The restaurant is open for lunch from 12 noon to 3 PM and for dinner from 6:45 PM to 12 AM.