This time when we stepped into PVR Director's Cut at Ambience Mall, Vasant Kunj, Delhi to catch a movie, our outing did not end only till the movie but continued till the dining destination of PVR Cinemas….No, I am not talking about the regular candy bar but Simply Sushi and Mistral which offer scrumptious multi-cuisine options from Japanese to Indian to Italian to European. We chose to sit alongside the cosy fireplace which added a warm touch to our dining.
Mistral has been in existence for the last 4-5 yrs but don't know how it had missed our attention for the last couple of years. The destination is divided in 3 parts – Theatre, dining and a Sushi Counter known as Simply Sushi. Little did we know that our favourite sushis can now be enjoyed while watching the movie too!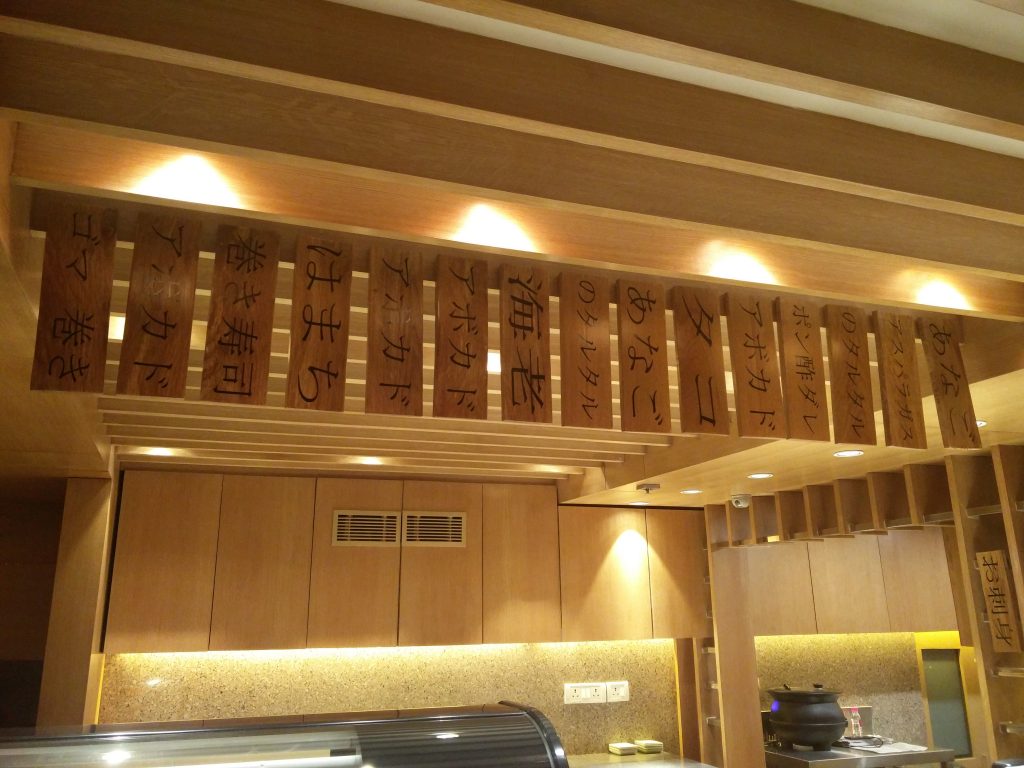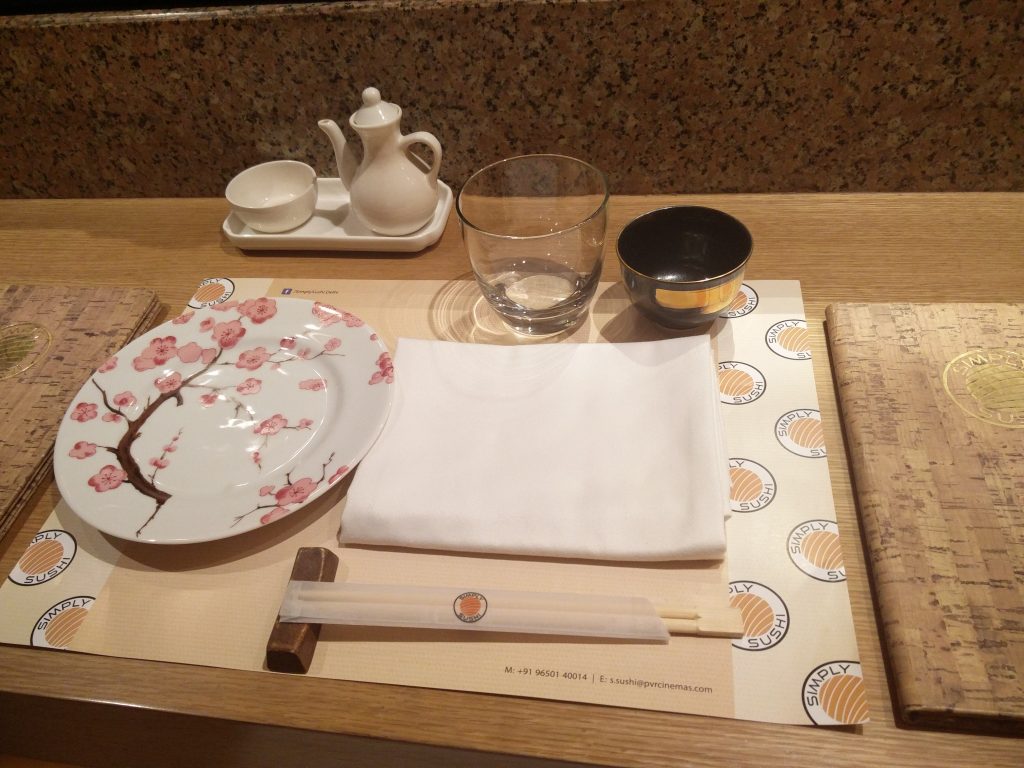 Team ChicLifeByte was greeted by Rahul Kathuria, the Marketing Manager of the restaurant who joined the place a month back and is looking at making it one of the most popular destination with the right associations and alliances. Rahul also made us meet Chef Saito from Japan, the man behind Simply Sushi who is set to give PVR Gold Class and Director's Cut a Japanese experience…am sure you know what I mean!!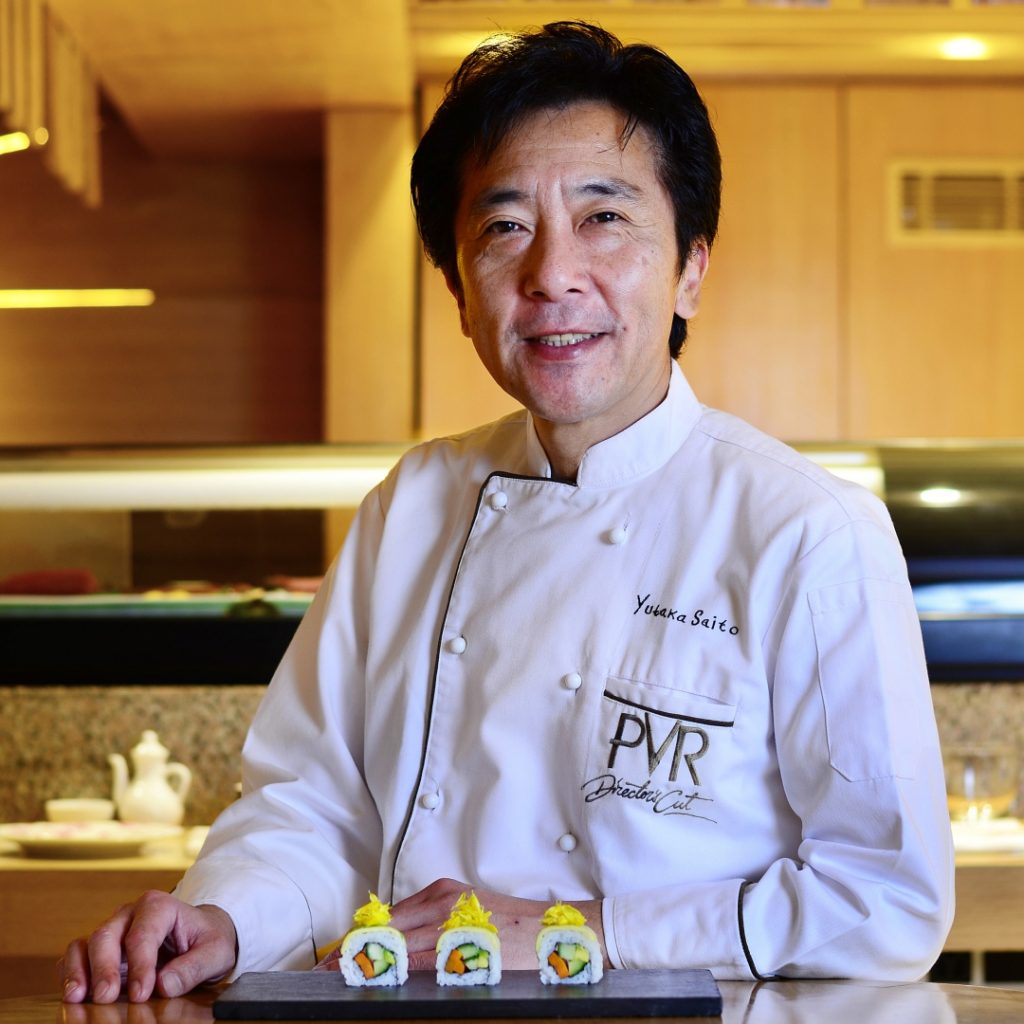 We started with Salmon Carpaccio, a Japanese appetizer made of jalapeno and white miso. Though we are not used to the raw form of Salmon but was interested us was the crisp feeling which we got coz of the garnishing-onion, garlic and carrot. Quite healthy and nutritious!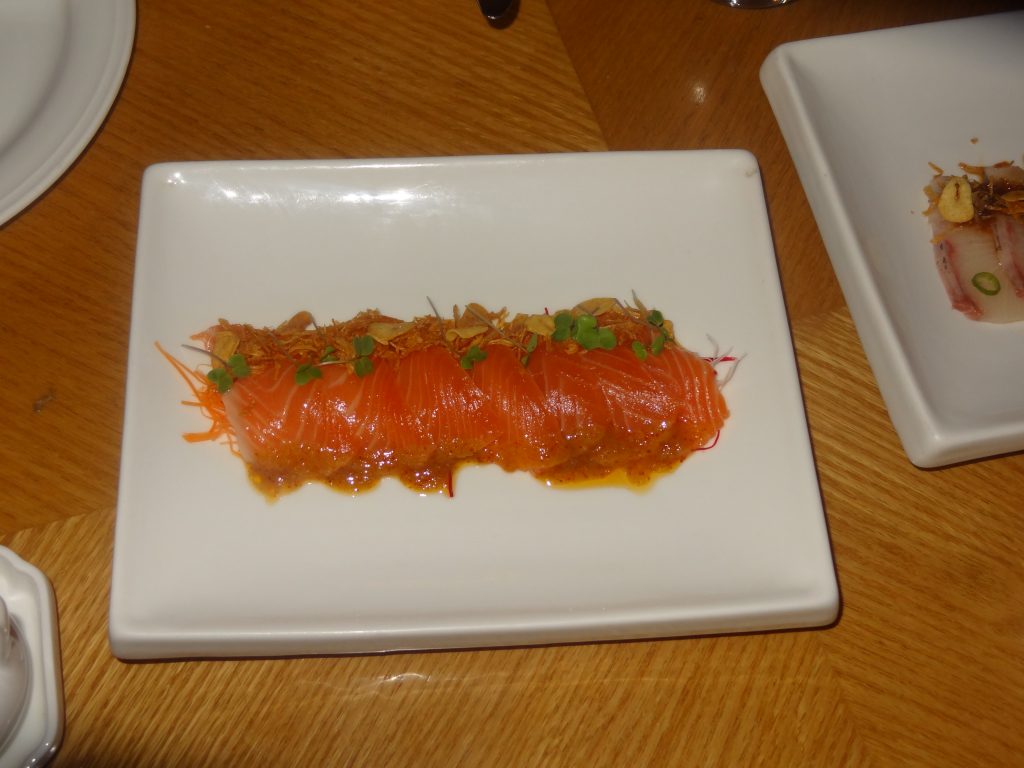 Kampachi Carpaccio, another Japanese appetizer was on similar lines but with a tangy twist! Made of Amberjack, fish and fried mushrooms, it did take us on a different trip. The Avocado Taratar (V), again a Japanese appetizer was made of Avocado, Sushi Rice, Mayo and light soy. The unique fusion was very light and nice.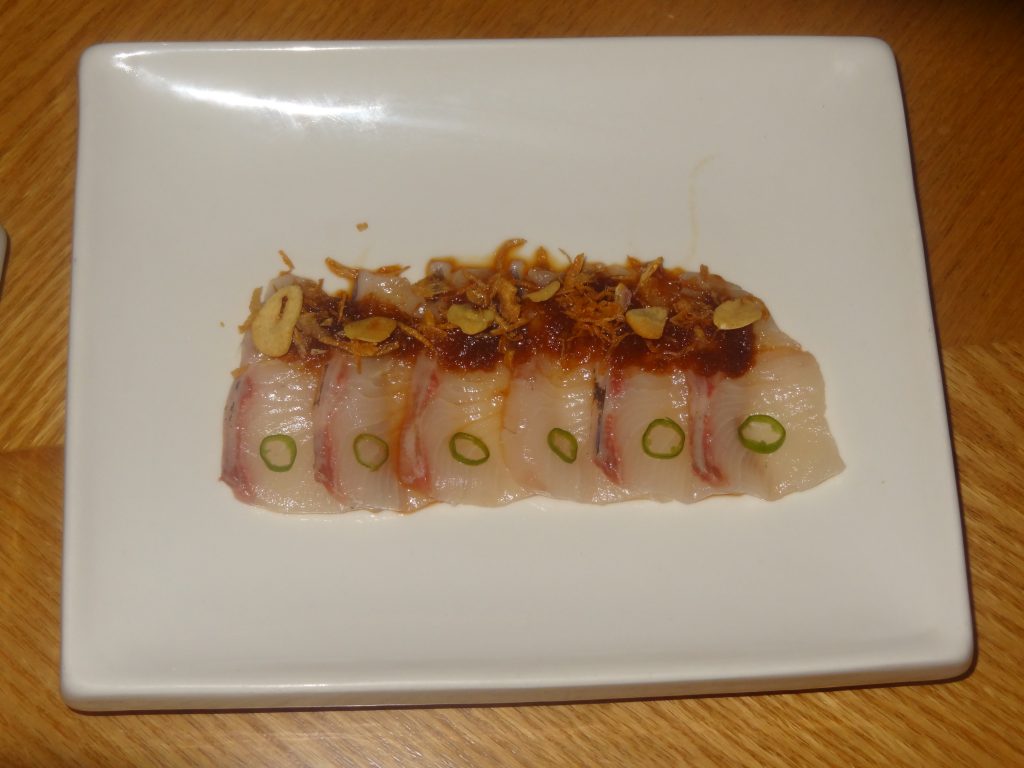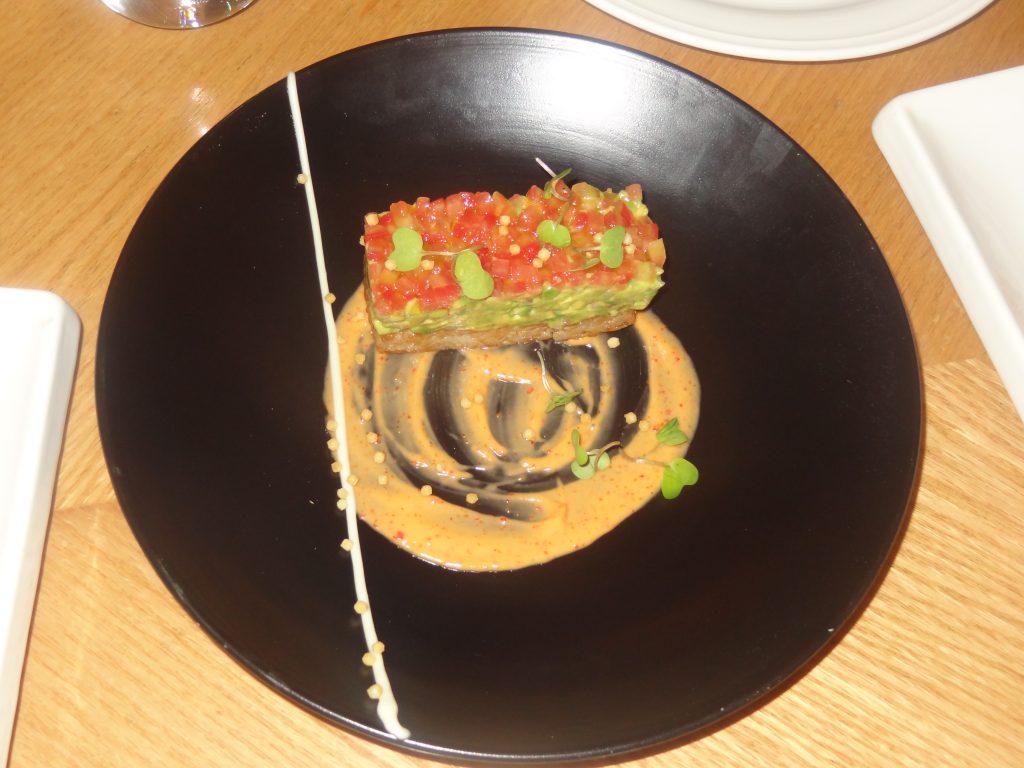 The Veg California Roll was simply amazing…this is what a non sushi lover would also enjoy! A healthy crunch is what I what I felt as I took the first bite! The crisp filling with the right ingredients did the trick well and was quiet delectable!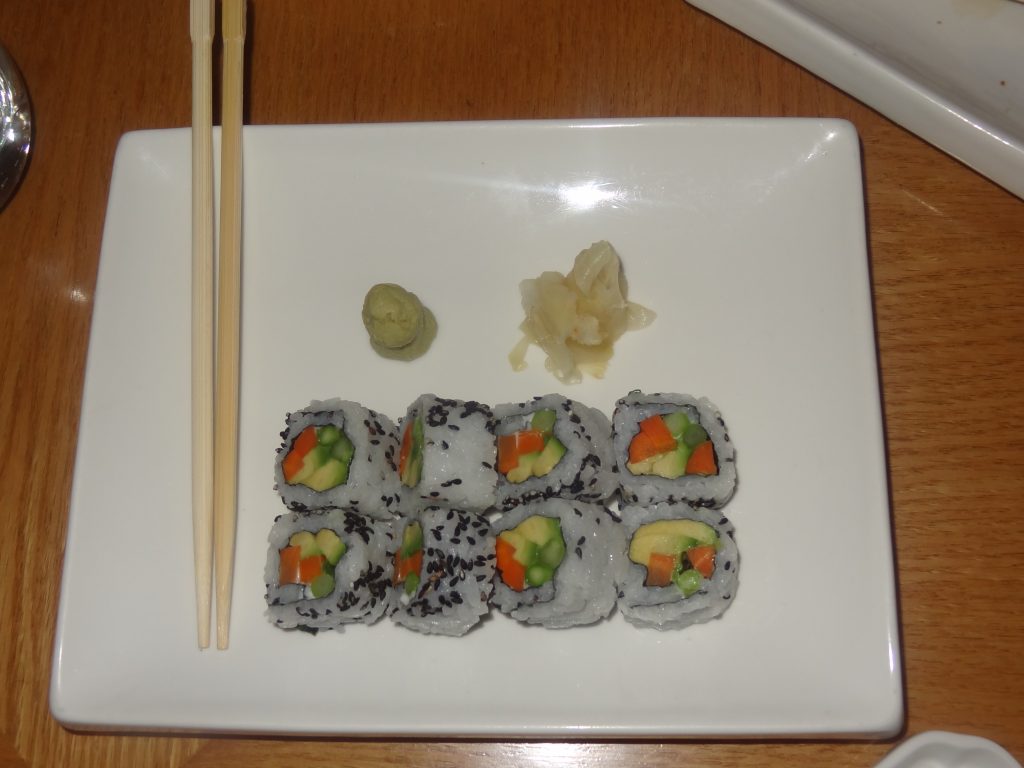 The Caeser Salad was different from what I have had till date! Made with romaine lettuce, croutons, Parmesan, anchovy dressing and lotus Root…it wasn't what my tastebuds enjoyed….found it a little bland for my Punjabi self!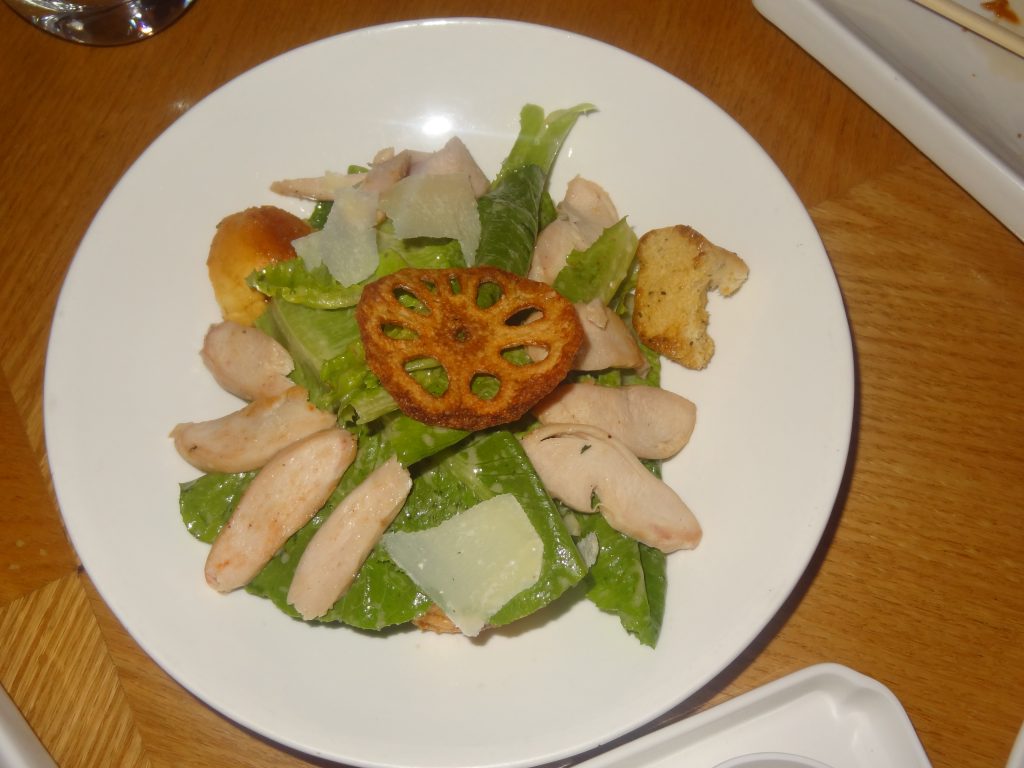 The Non-Veg California Rolls made of avocado, crabmeat along with Japanese mayo & tobiko were nice and crunchy.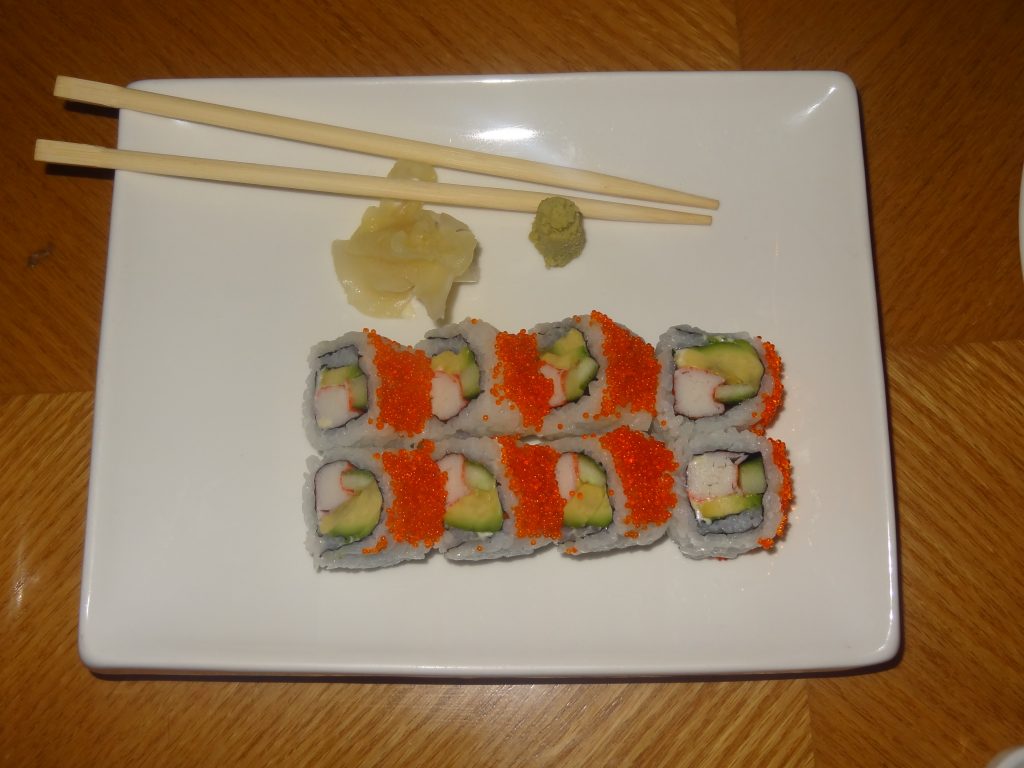 It was now time for Japadogs, Japanese Style Hotdog. The first one we tried was Wasabi Mayonnaise, Soy Tomato Cabbage, Arare Crackers. A different hotdog I must say but I would prefer the veg version which was called Fried Zuchini & Takuan Mayonnaise. Nice, soft, fresh, addictive is how I would like to describe it! More than that I would like to say, it was one of the most recommended dish!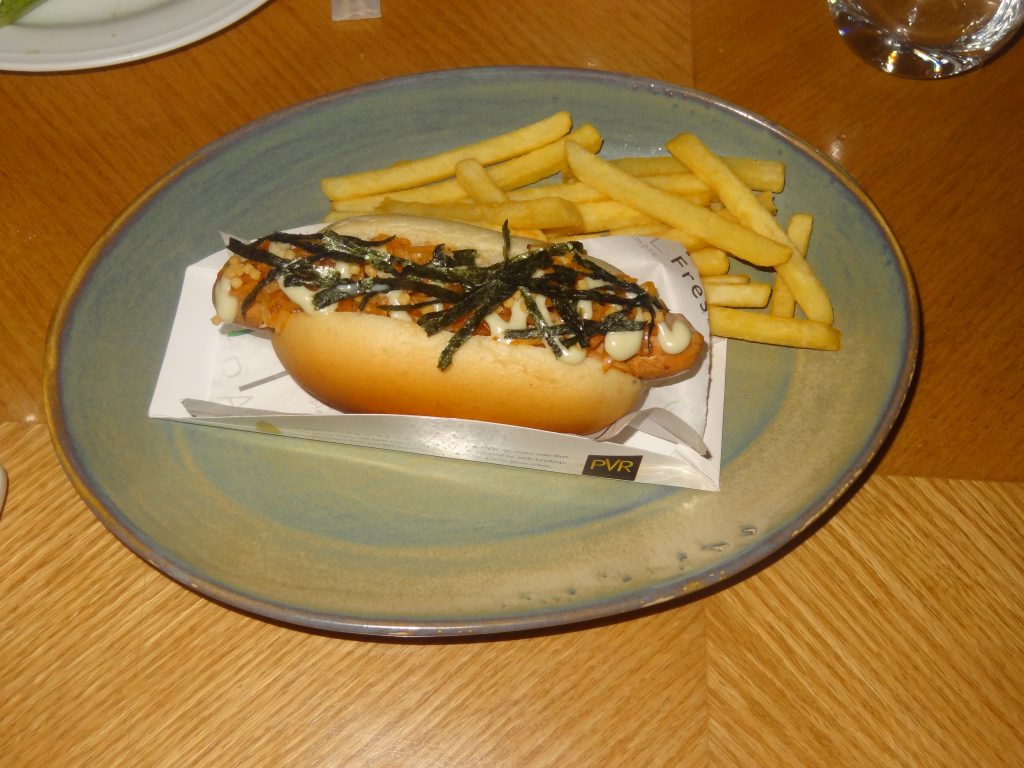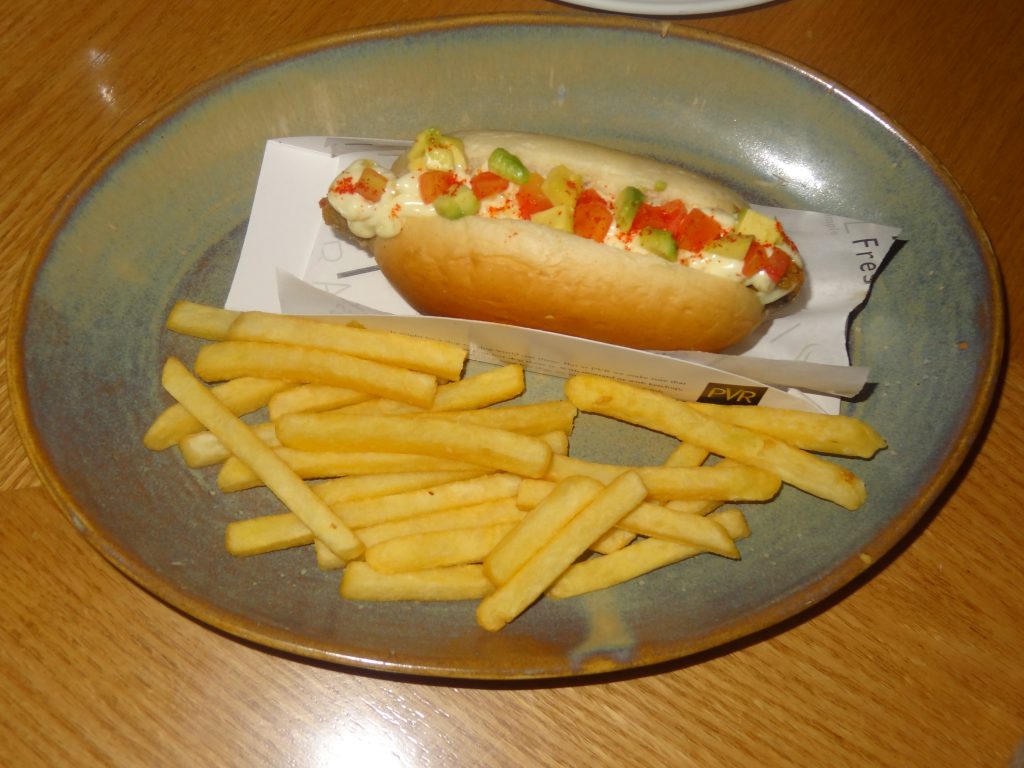 The above was a glimpse of Simply Sushi….now it was time for the taste of Mistral and we started with beverages. The Masala Lemonade was quite classy, Virgin Mojito was nice, minty as well as tangy but the best one was Fresh Apple Juice.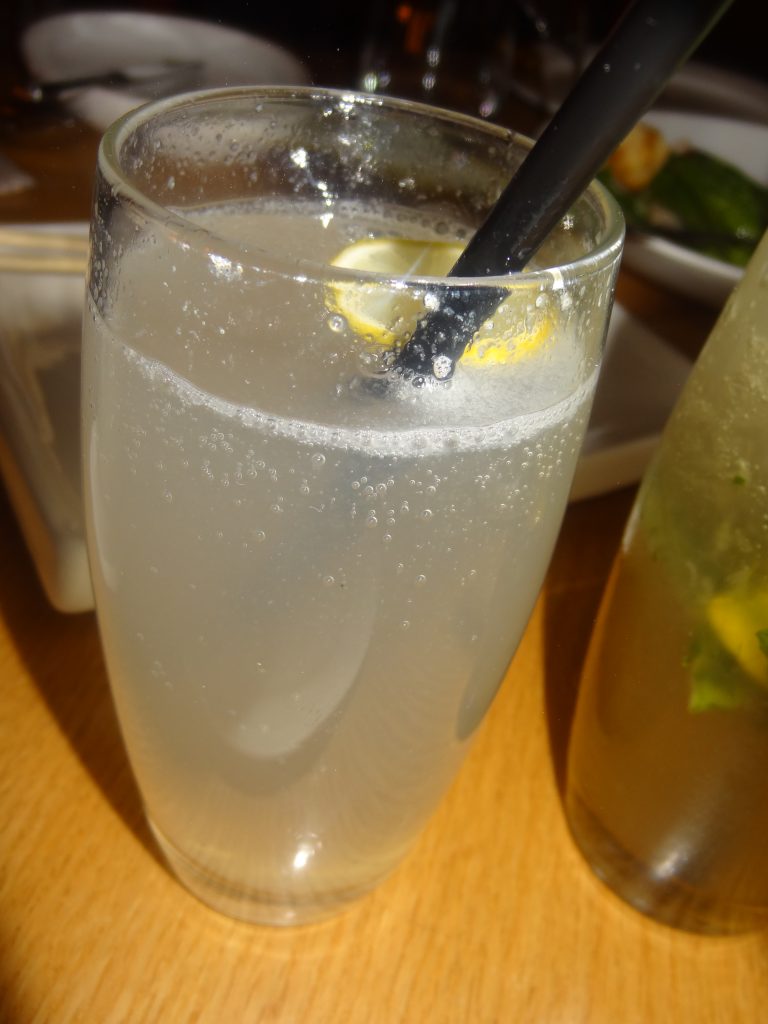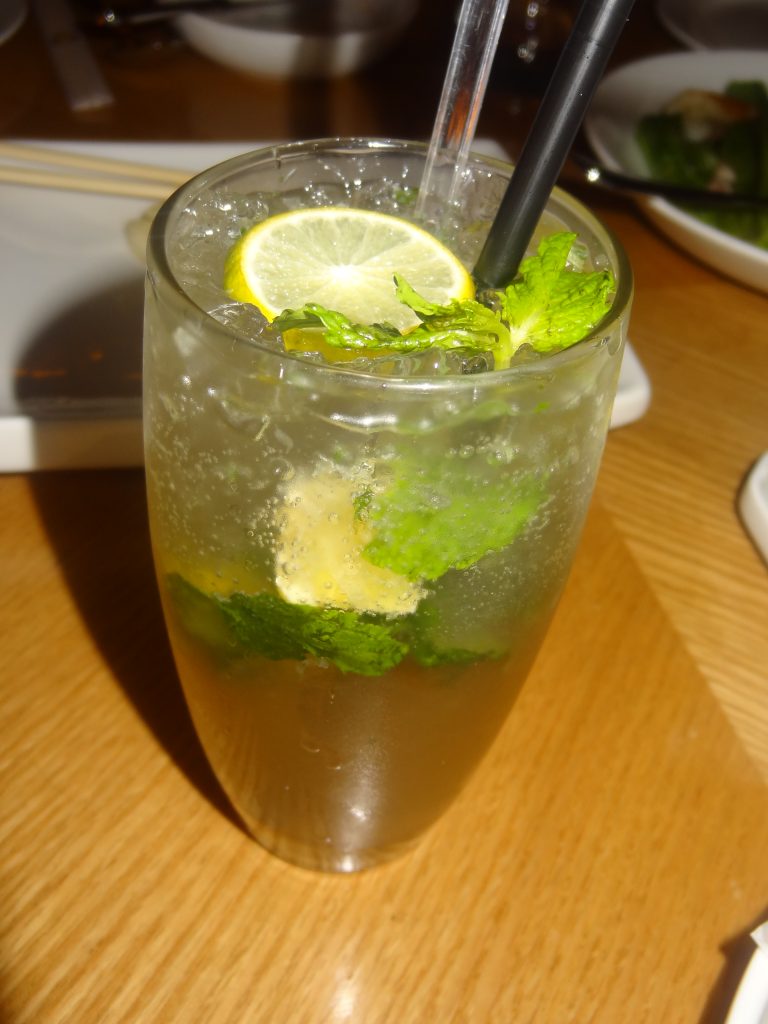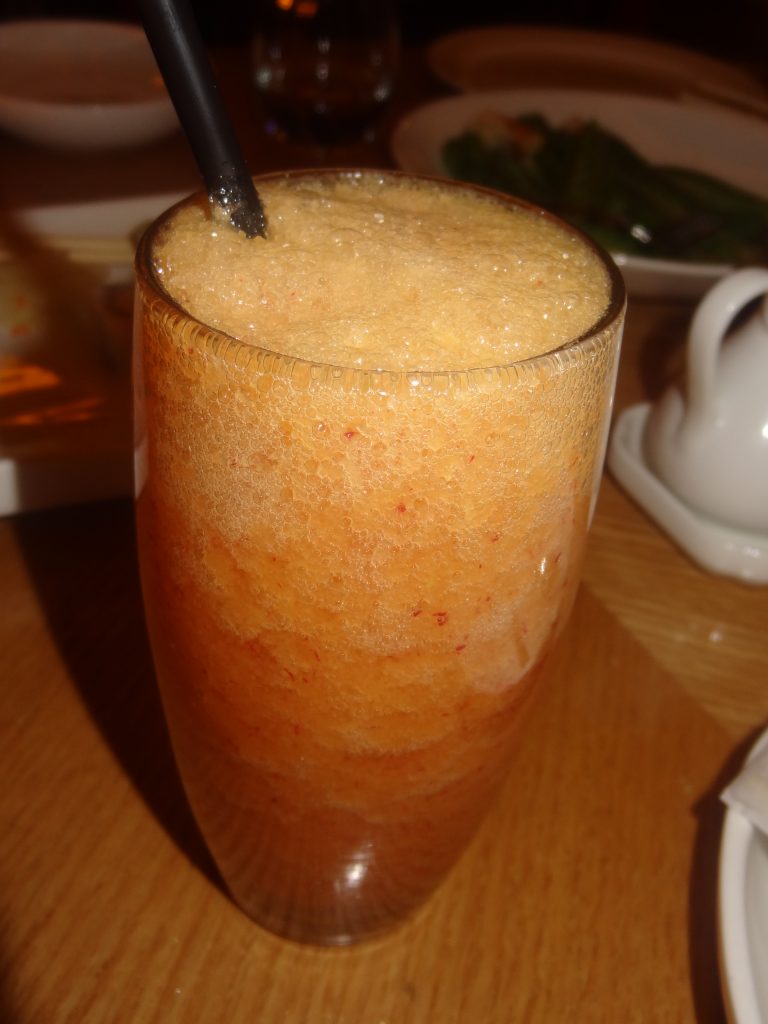 The Arrabiata Pasta was beaming with red sauce, yes, we could literally see the red sauce in the penne pasta. The chicken chunks added the required taste and flavour in the pasta!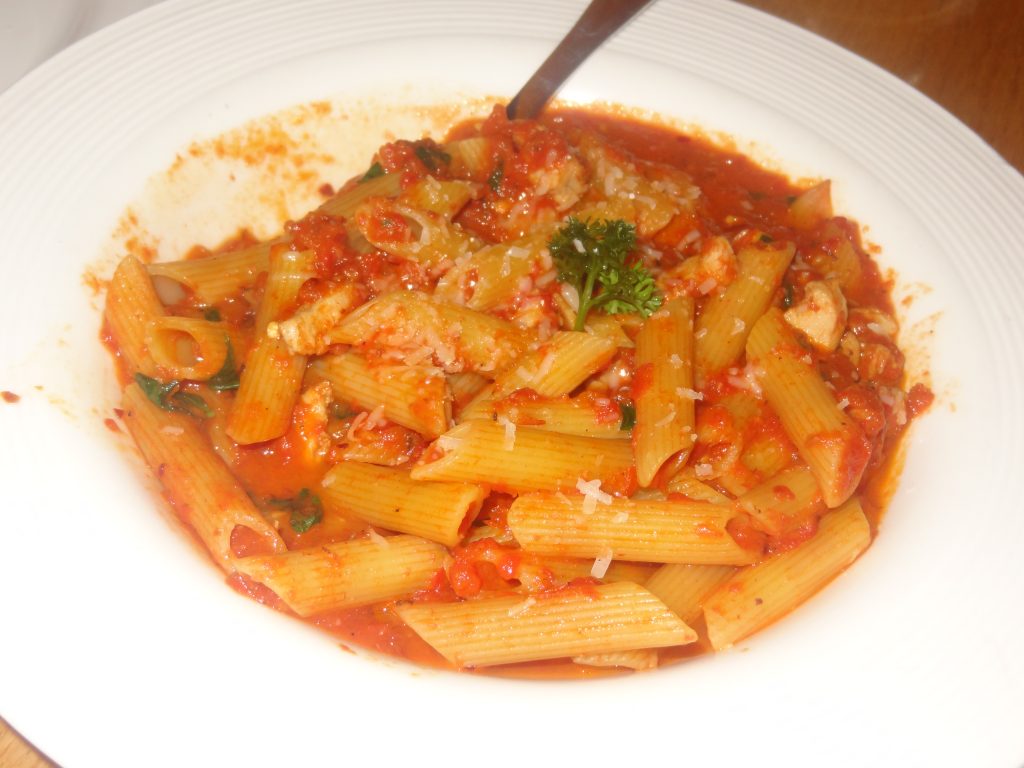 The Subz Paneer Pulao, a signature preparation with vegetables and khoya stuffed paneer assortment was served with raita and mirch ka salan. This was best of both worlds for me! Being a paneer plus a rice fan…I could not go wrong with this one! The two paneer tikkis on top was what I loved. The smokey flavour gave a nice fresh aroma with the right veggies- beans, carrots, chopped green chilly and garnished with coriander.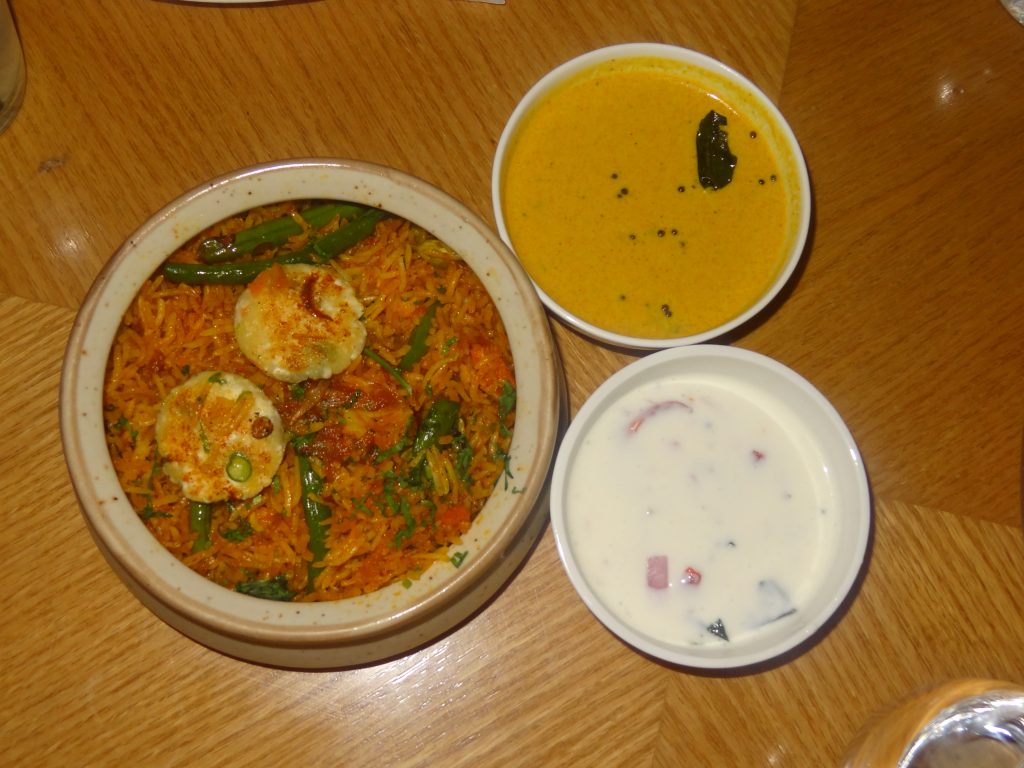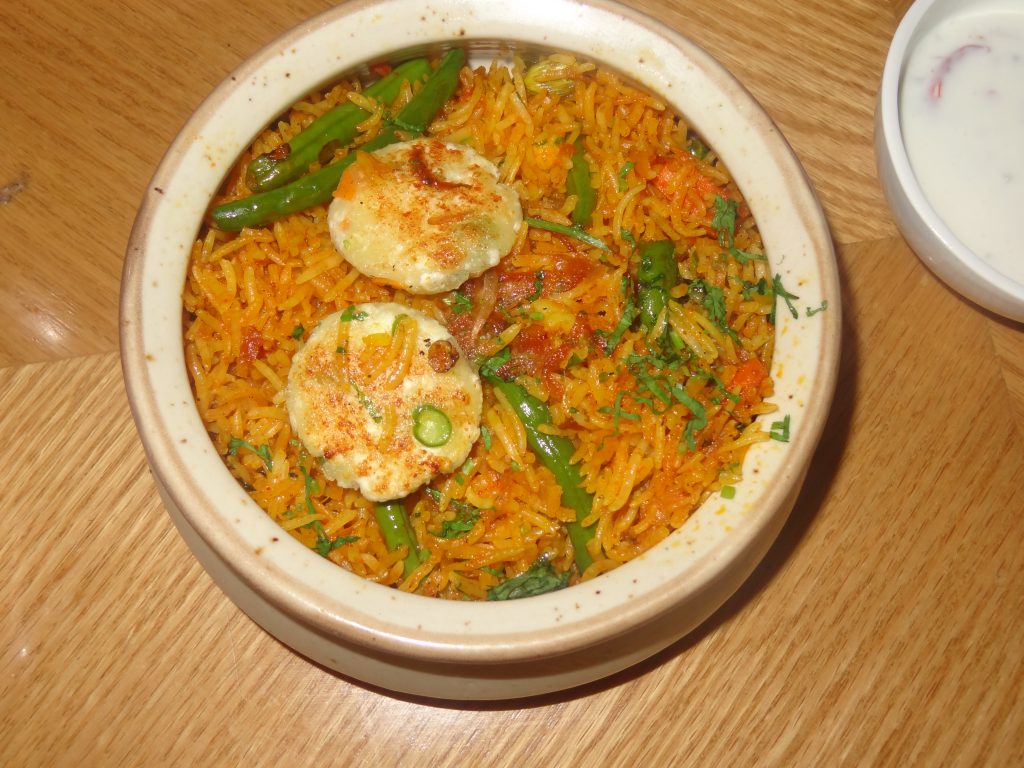 The Mistral Farm Veg Pizza was topped with spinach, corn, jalapeno, broccoli, sun dried tomatoes, olives and mozzarella. The thin crust pizza was quite aromatic and was quite crispy and had the right flavour. Served in a nice cheeni mitti bowl, it was quite a treat!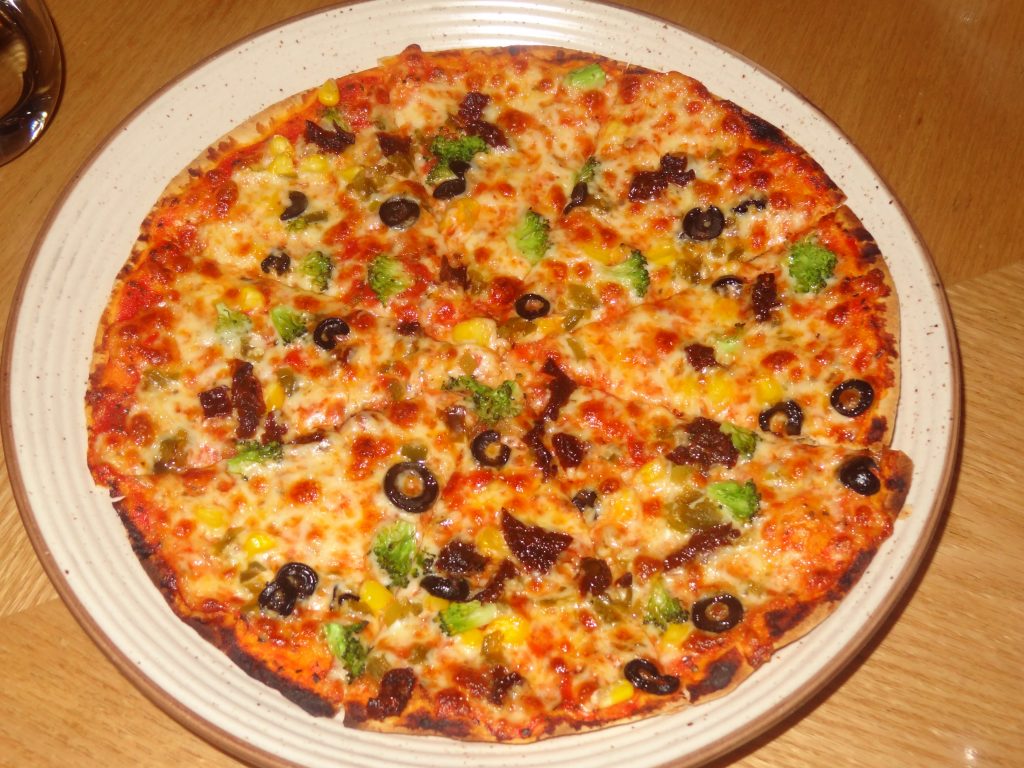 Time for desserts! The Molten Chocolate Cake had a dark chocolate bake, crumble and salted caramel gelato. A dig of the spoon made the chocolate bake explode with chocolate lava which was amazing with vanilla ice cream.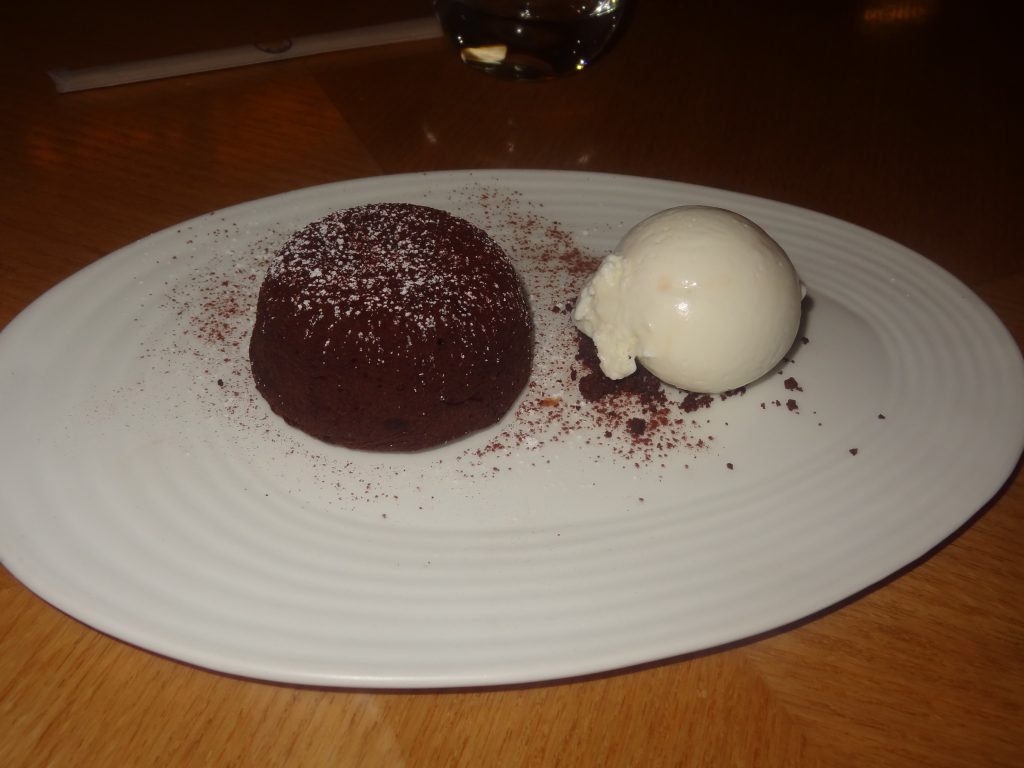 We did catch up with Chef Saito for a tete-a tete who had spent 4.5 yrs at Hotel Leela before joining PVR Cinemas. At Japan, he used to relish rice, miso soup and a main dish but in India, apart from Japanese food, he also relishes Butter Chicken. The 53 year old chef has spent close to 37 yrs in the Industry and enjoys being a part of it.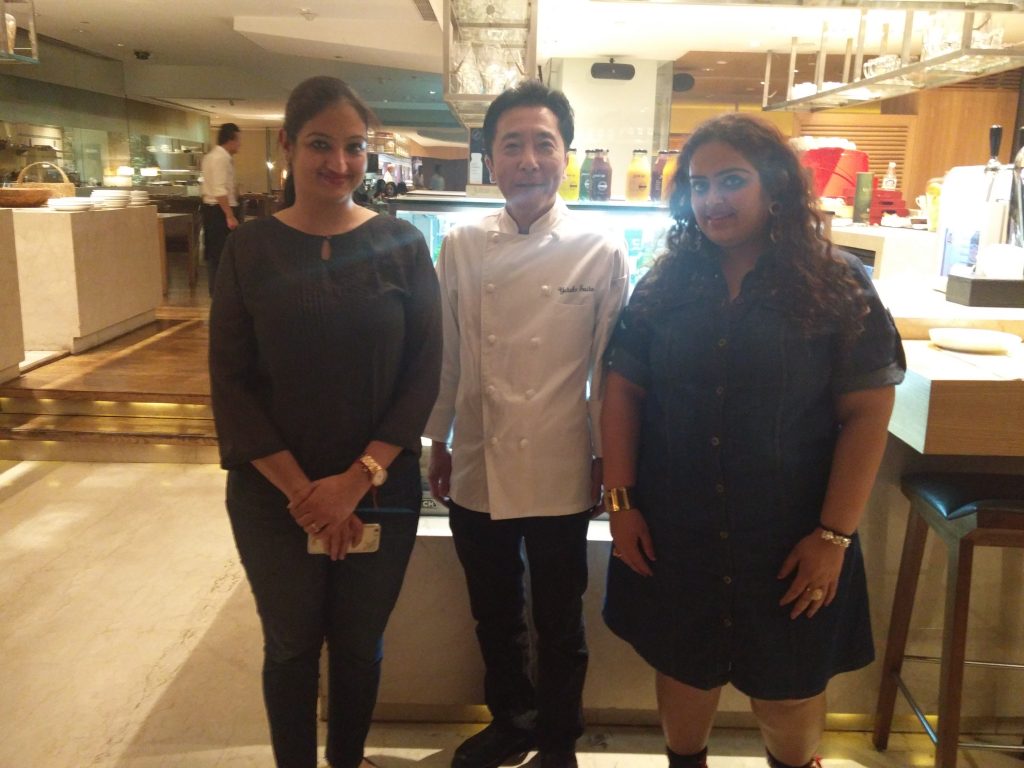 It wasn't only the seating which was calm and composed but what added delight to the interiors were pictures of food on the wall and glassware across different corners! We took a look around and saw pictures of movies from Mother India to Dil Chahta Hain!! What a nostalgia!! Be it a formal business lunch or a casual dinner with friends, a family brunch or a romantic night cap by the fire place, their team is on hand seven days a week to meet demands.