The much-awaited meal for the winter month is now on ChicLifeByte's palette which brings together Kashmir's alluring flavours and takes you on a culinary voyage. The delightful Kashmiri spices are brought from the heaven of beauty, the "Flavours of Kashmir" festival being held at Caraway, the Indian speciality restaurant at The Grand New Delhi organized in association with Saal by Sunil Tickoo keeping in mind the two distinctive cooking styles of the valley- Kashmiri Pundit style and Kashmiri Wazwan cuisine. While Kashmiri Muslim cuisine is partial to onions, garlic & tomatoes, the authentic Pundit cuisine is absolutely devoid of them, be it non-vegetarian or vegetarian cuisines with elements of richness and balancing of flavours. Signature dishes include Gosthaba, Tabak Maza, Rista, Nadur Yakhni, Shufta and many more. Not to forget the authentic Rogan Josh!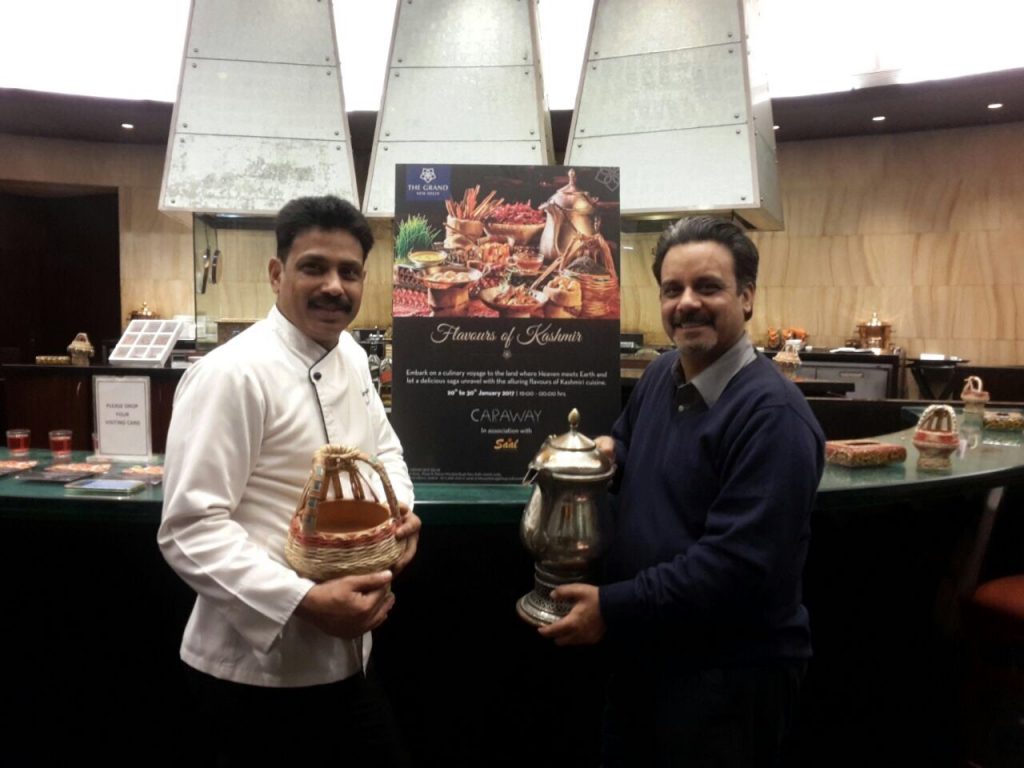 Chef Sanjay Browne, Executive Sous Chef at Caraway & Mr. Sunil Tickoo were our proud hosts for the evening spreading their love for Kashmir, the valley of the heavenly spices coupled with the warm hospitality of The Grand New Delhi. Embarking yet another fulfillment of food journey with the warmth of Kashmiri music echoing in our ears! A small shikara boat kept on our table greeted us with a note explaining about flavours of Kashmir. The real love flows not only in hands but the artifacts or the Pashmina stoles available there for sale as well. One can take back memories of Kashmir & remember the good food, the comfortable hospitality as you dine here for a meal with distinctive & unique flavours.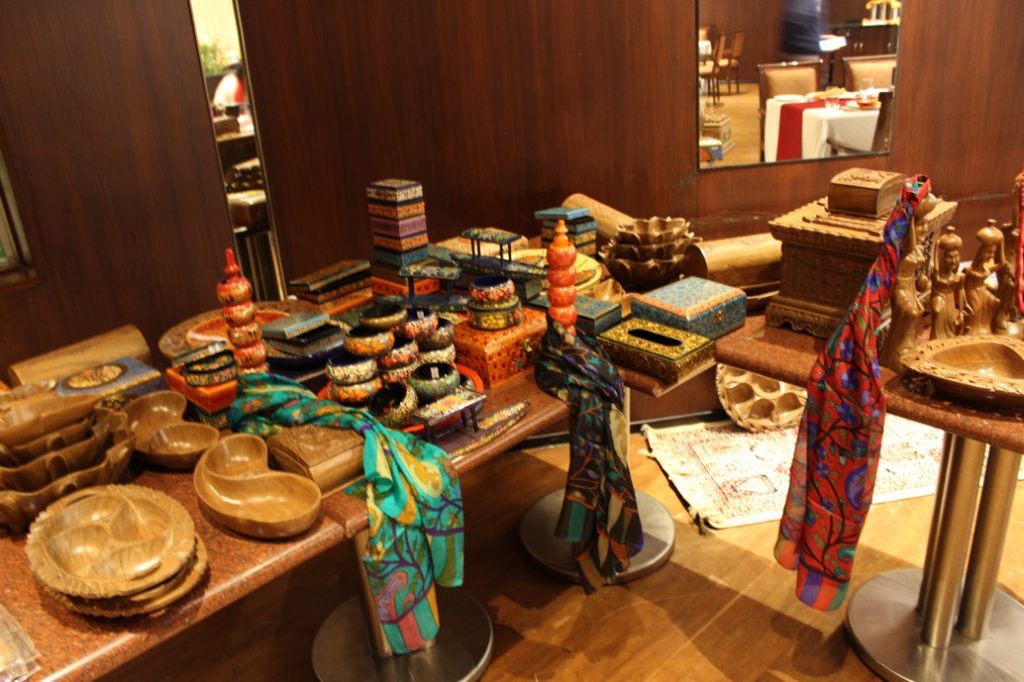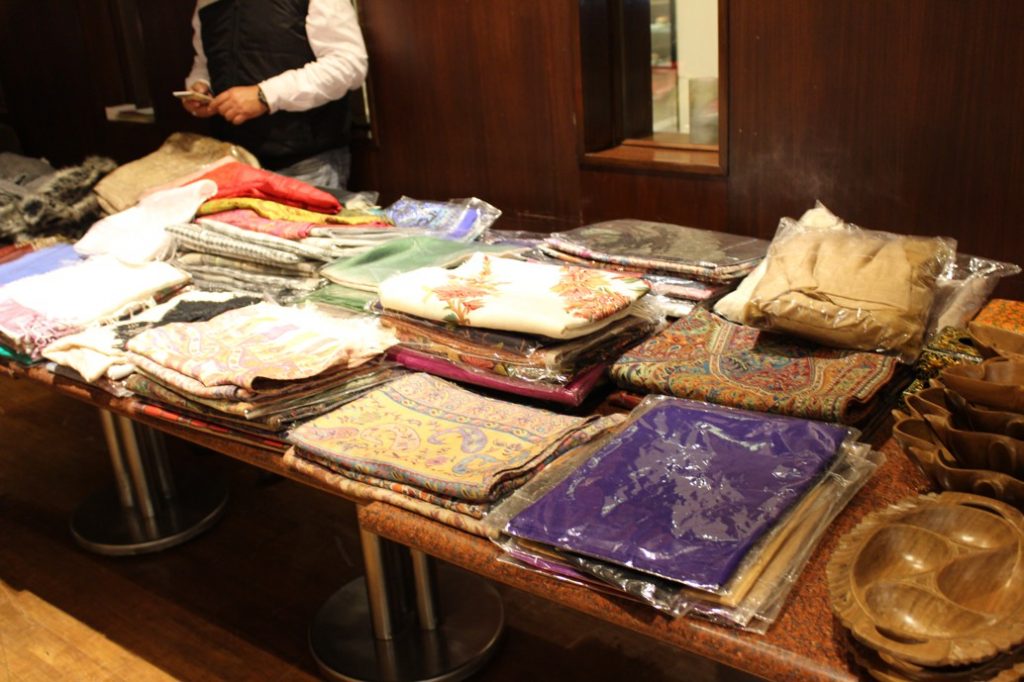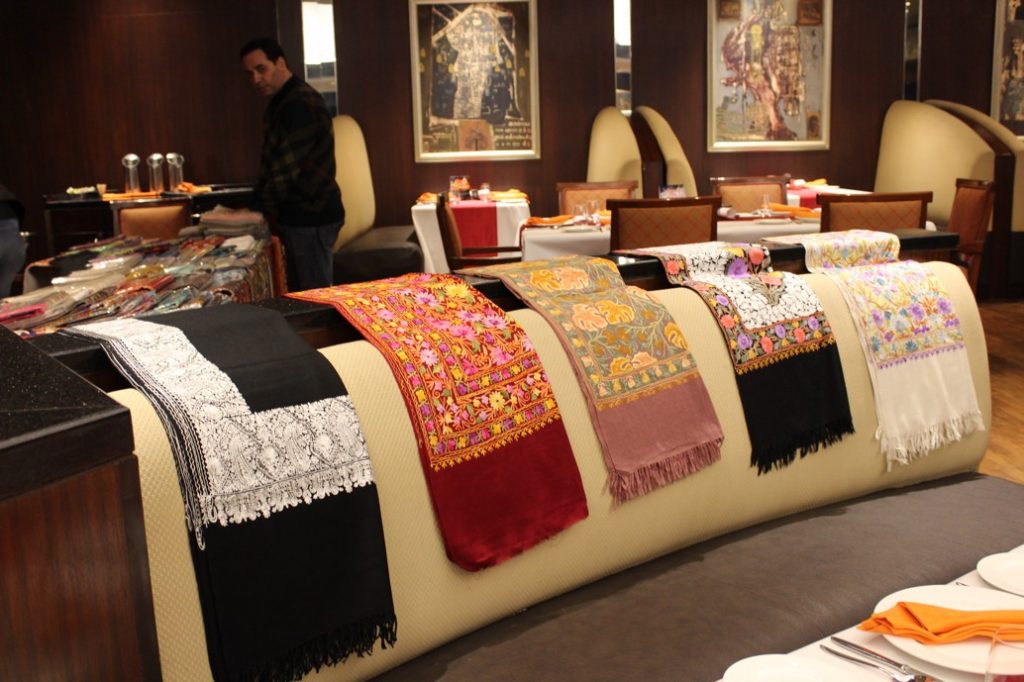 We started with Kahwa followed by Kashmiri Khichdi (Var) prepared with Var Masala used in Kashmiri occasions, particularly marriages. Along with which were presented 3 chutneys – radish, mint & walnut which blended well and brought the flavours alive.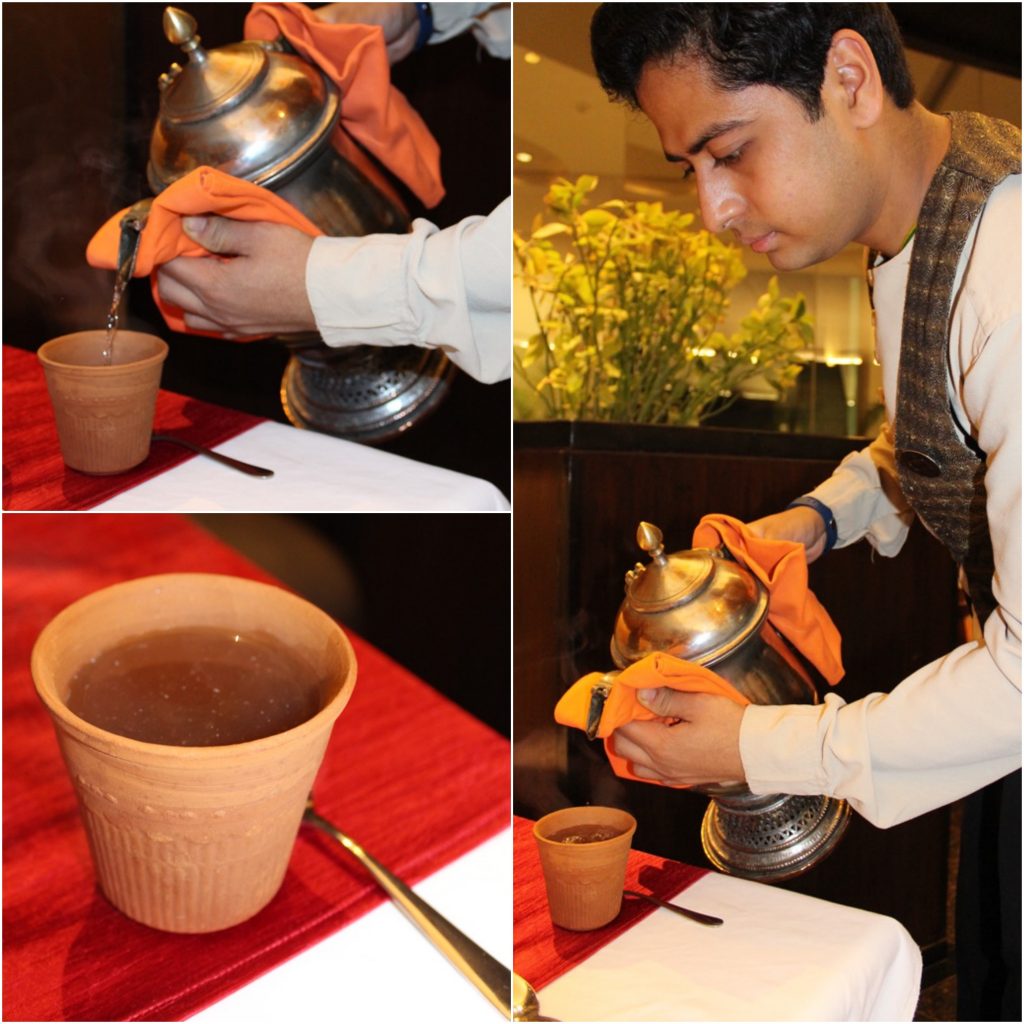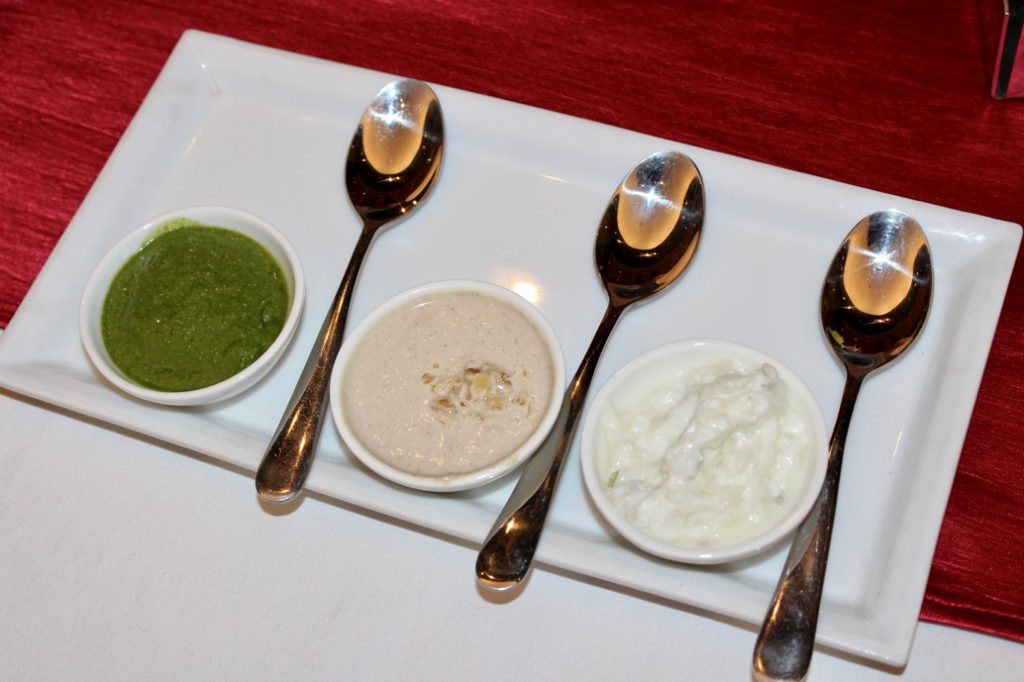 Now let's complete the food journey & see what all we explored traveling in this flavourful valley of flavours & spices.
Next, we tried an assortment of 4 starters namely Talith Gaad, Badhyaan Murgh Tikka, Talith Chaman and Nadhur Shammi. Talith Gaad, the boneless fried fish was tasty, well cooked, fleshy, tender & soft. I loved it as it was juicy and tasted great. Badhyaan Murgh Tikka, fennel and saffron flavour succulent pieces of chicken cooked in tandoor were mildly spiced, fleshy & juicy to the core. Talith Chaman, cottage cheese cubes marinated well with Kashmiri spices were lightly golden brown with mild spices and tasted good. Nadhur Shammi– griddle fried lotus stem shammi kebeb were a surprise. I wasn't sure of ordering this but I am glad I ordered. Lotus stem have never tasted so fine & good, fried to the perfect consistency & taste. The starters were served with fresh salad, carrot & cucumber shavings and beetroot cubes. There was also a small red chilli floret & raw onions cut in rings, placed on the platter.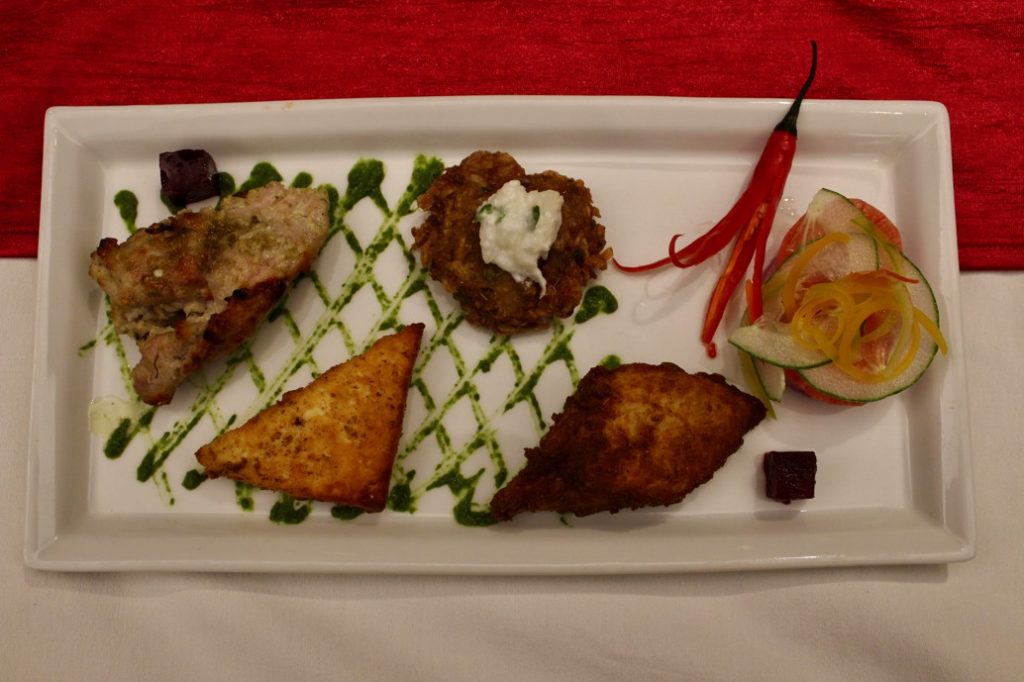 For the main course, we first tried Musch Ollu Bukhara, Mutton kofta stuffed with aloo bukhara cooked in traditional Kashmiri gravy. A mix of aloo & mutton together was something different & unique. A little spicy though!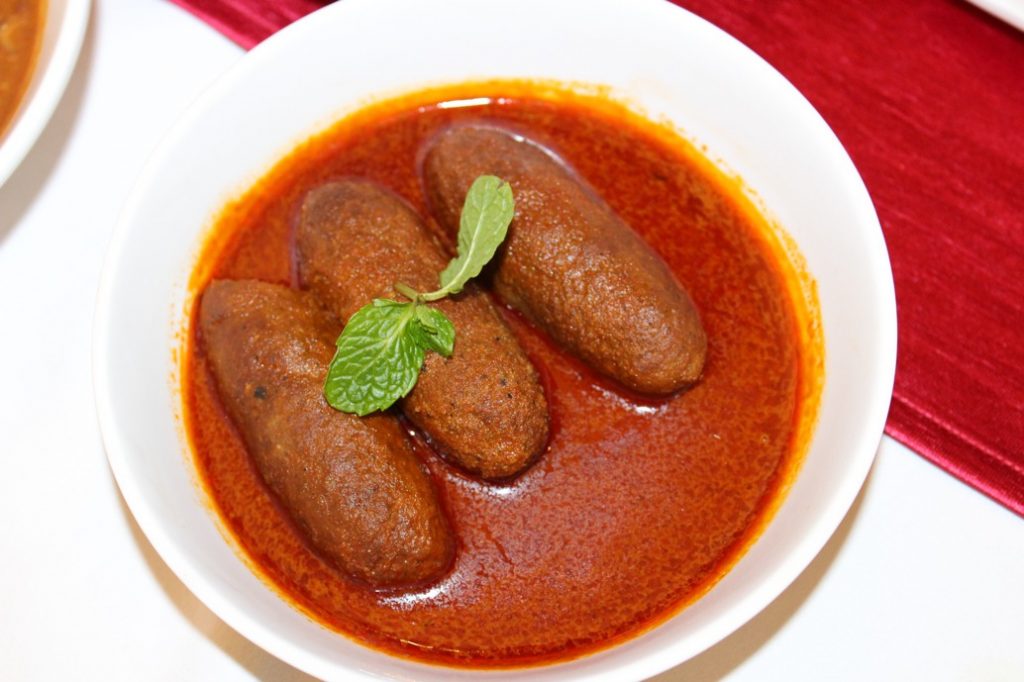 Kokur Rogan Josh, chicken cooked in classic rogan josh gravy using Kashmiri chillies was very delicious and juicy. A delectable and succulent delight straight from Kashmir! Tamatar Chaman, cottage cheese cooked in heeng & fennel powder with tomato masala was a little heavy, fulfilling and spicy with big chunks of mouthwatering cottage cheese.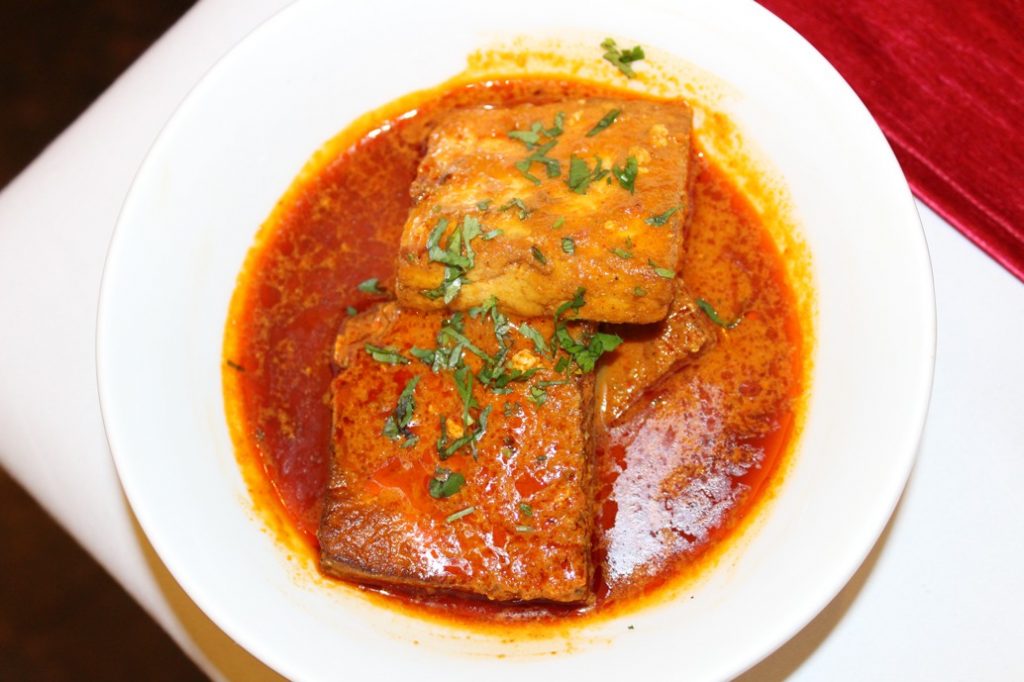 Mutton Yakhni, Mutton cooked in yoghurt gravy with cinnamon & cardamom was soft, juicy with cinnamon & cardamom flavours making it delightfully yummy & appetizingly delicious. Haakh, Kashmiri leafy saag cooked in mustard oil & spices was amazing, nutritious & tasty with mild flavours. Bhadrawah Rajmah, a tasty dish of kidney beans which also goes well with gucchi pulao had the most lovely flavours of Kashmir. Loved them! The main course dishes were paired with saffron rice & an assortment of fresh naan & tandoori roti.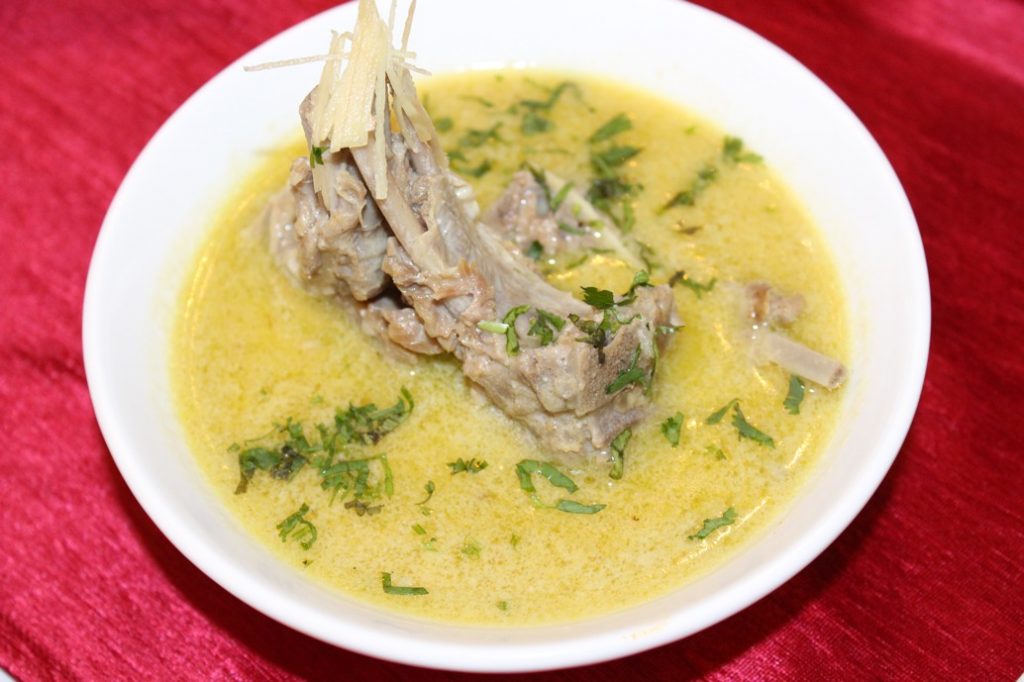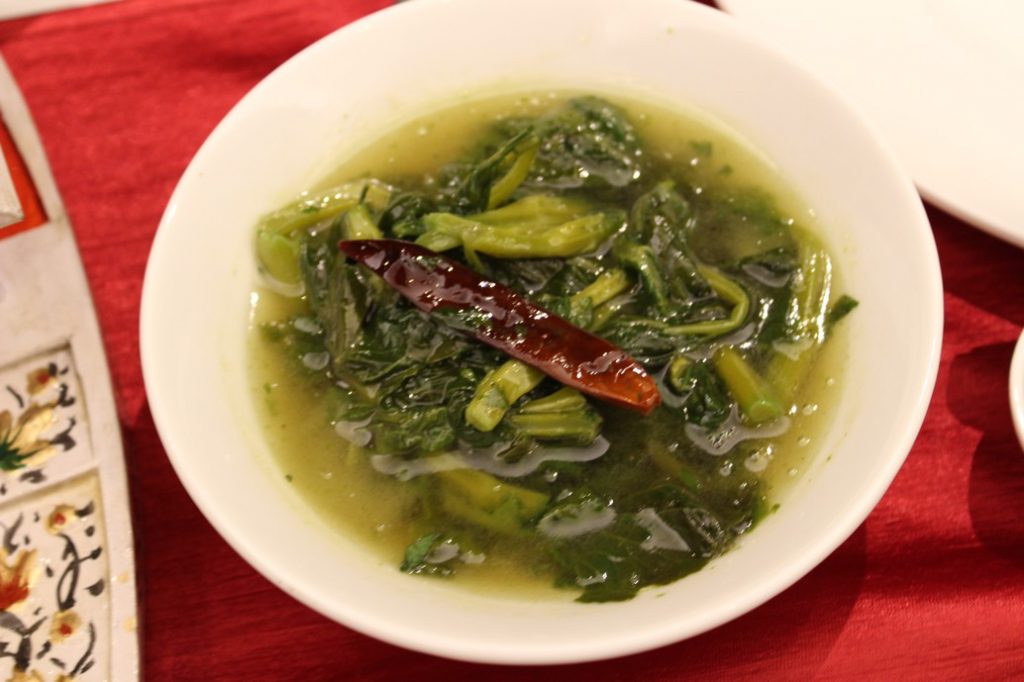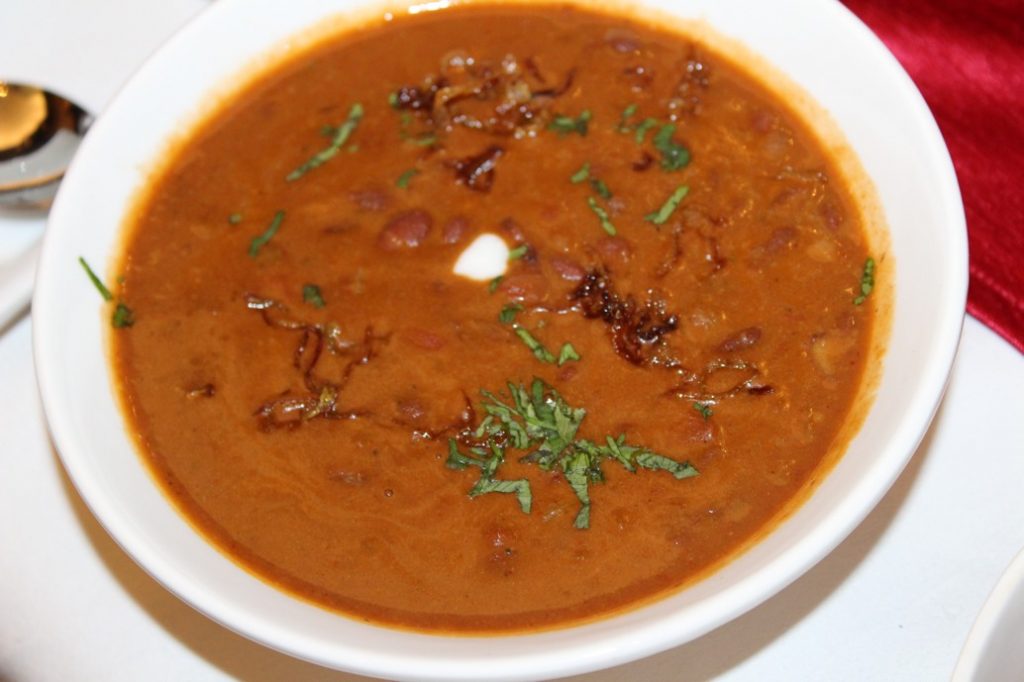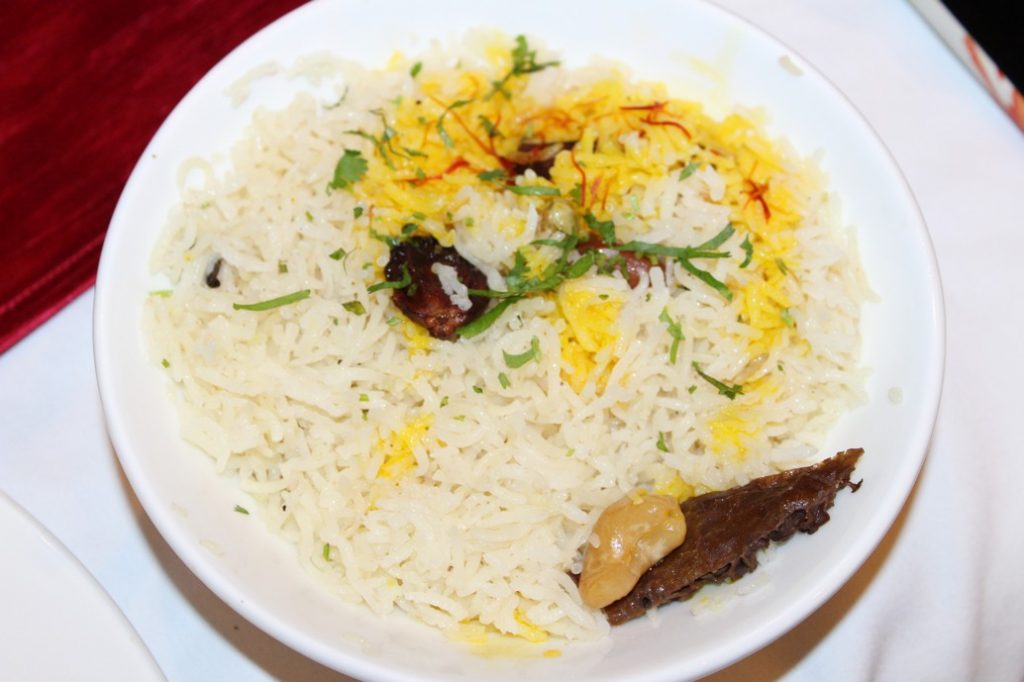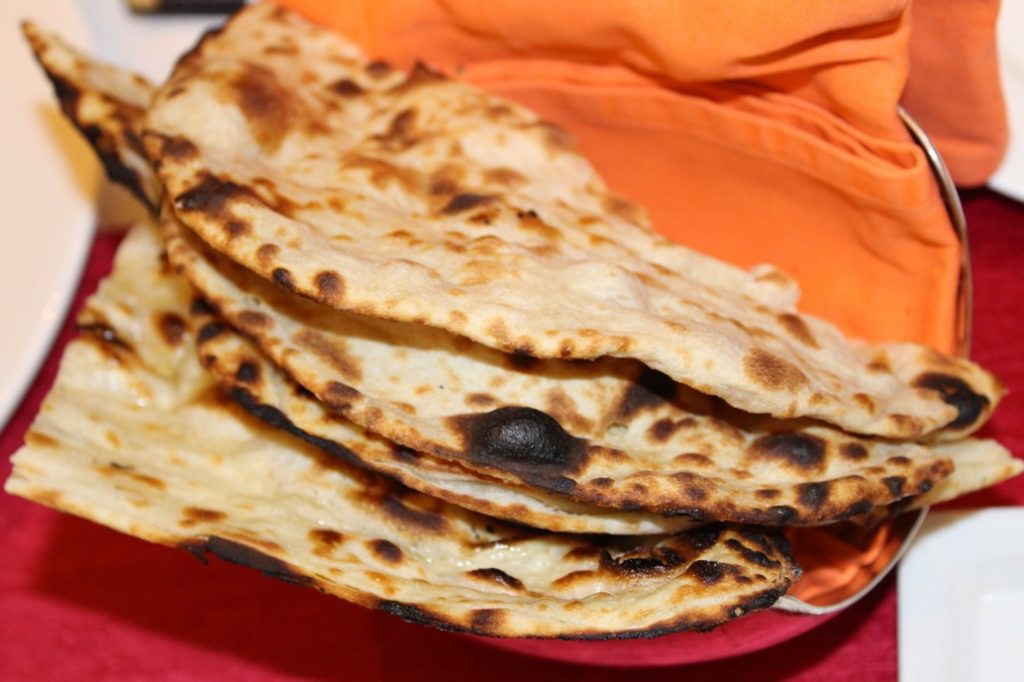 Coming to the last part of our meal- desserts. Phirni, Kashmiri rice pudding prepared with saffron & condensed milk was nice served in small clay vessel and topped with Kashmiri kesar. With the richness of pistachios & almonds, the taste and consistency were superb. Shufta- a rich dry fruit & fresh fruit delicacy cooked in rich buttery sauce made a perfect end to our fruitful meal on a lovely & delightful note.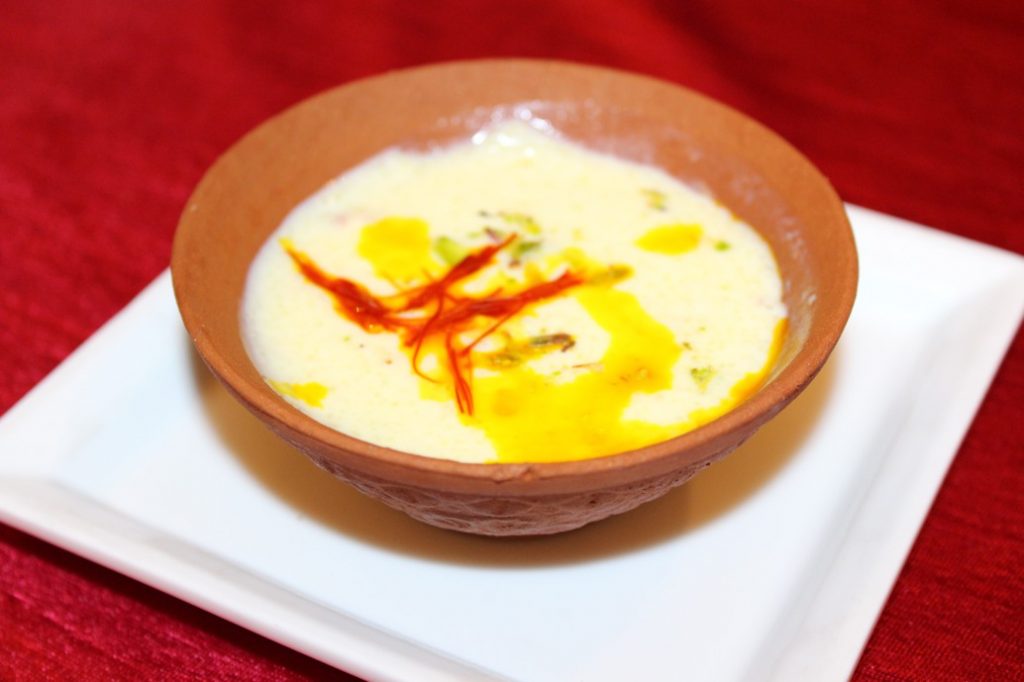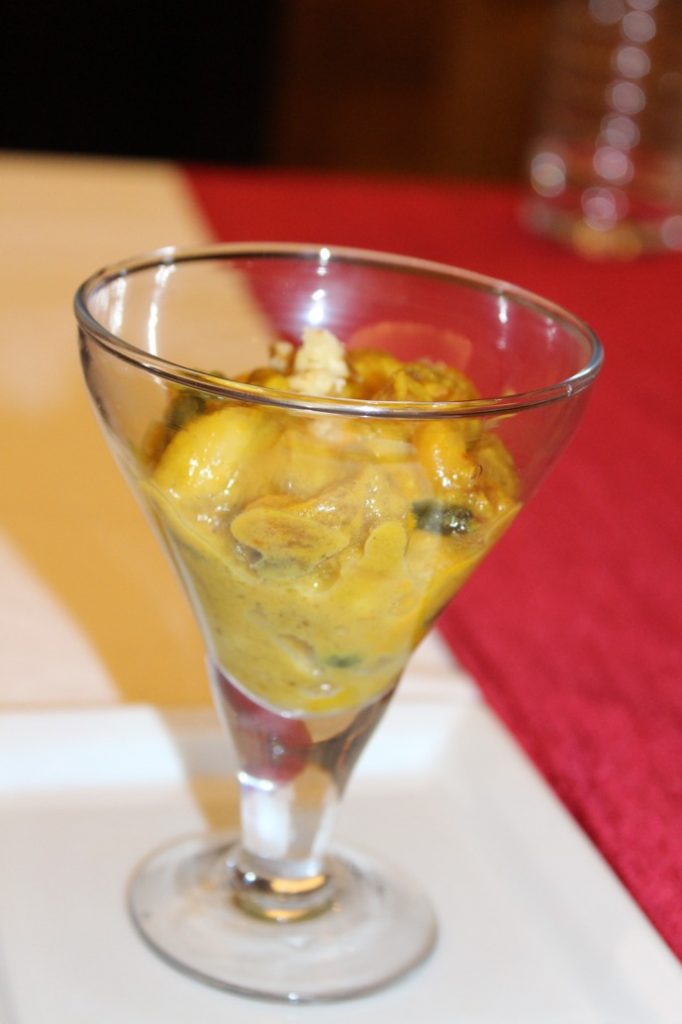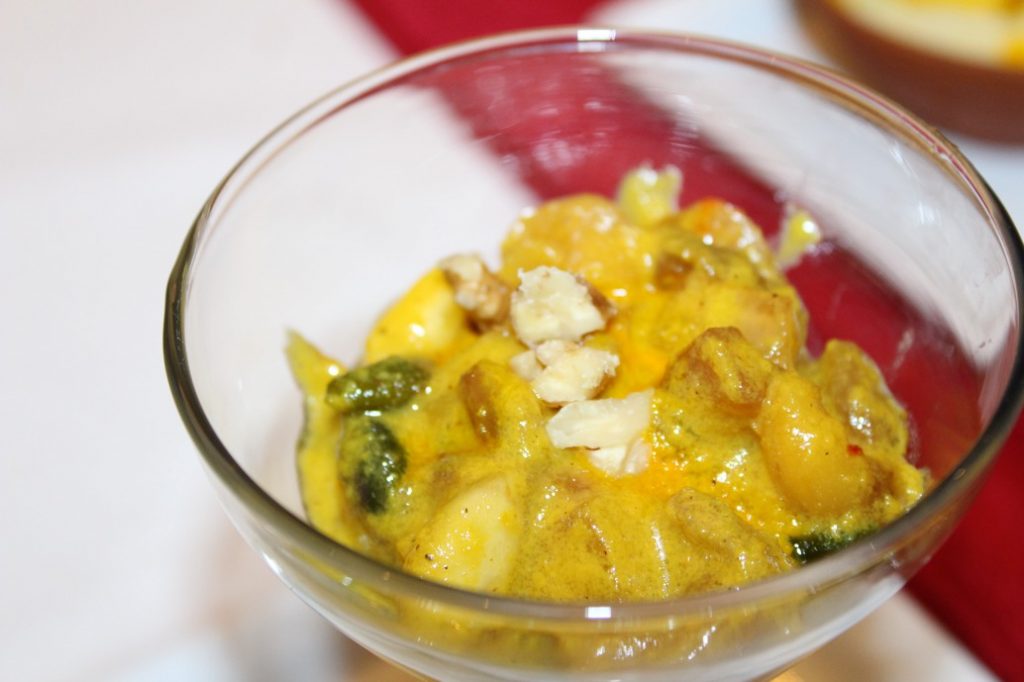 To conclude, a special thanks to Mr. Sunil Tickoo and The Grand New Delhi for organizing this amazing festival and bringing an amazing culinary journey from Kashmir to Delhi. Infact even the spices were sourced from Kashmir. I loved my entire experience- the live kitchen at Caraway, the display of Kashmiri items, the miniature houseboat, the healthy Kahwa and richness of flavours & spices.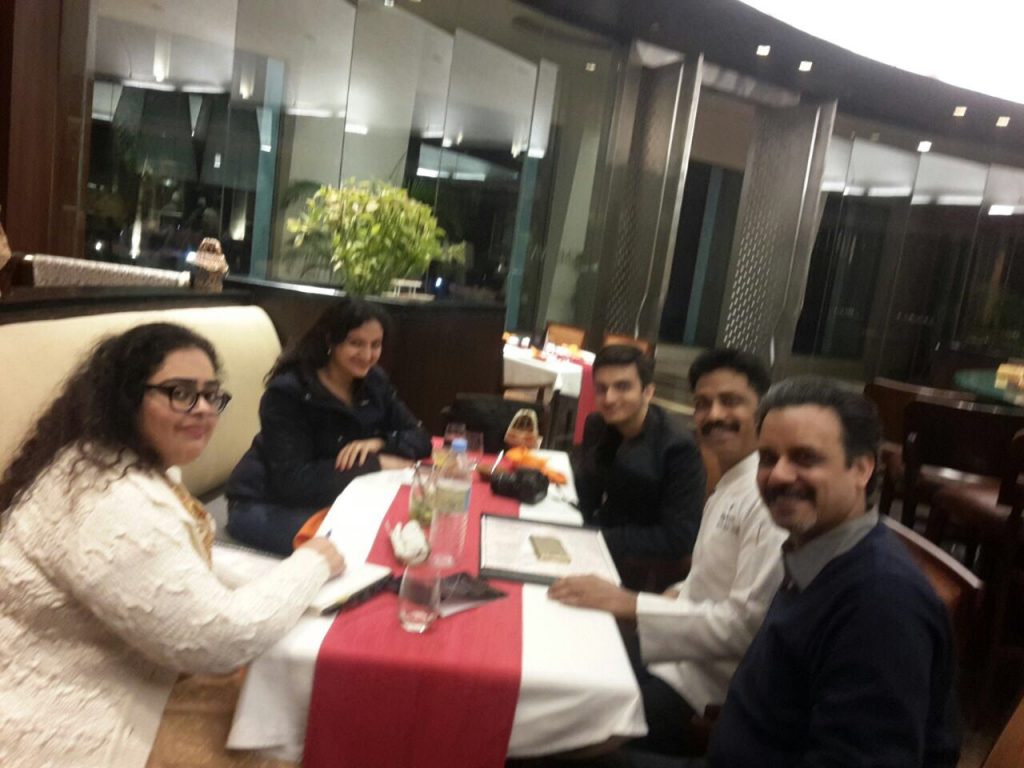 Also meeting Chef Browne from Moradabad who has been a part of the hospitality sector for the last 35 years. Loving every bit of his experience here delighting with delicacies being western or Indian! His wisdom word somewhere echoed in my mind "Eat everything from Malai to Desi Ghee but WORKOUT". He has worked with top chefs of the world and with the basics right you can play around and create your own inventions, the words of Masterchef Browne, I call him that because being so & done it all.
Mr. Tickoo has worked for more than 25 years in the hospitality industry with the bjggest names in India and abroad. With his first innings with The Grand who sat with us till we enjoyed all the food & made sure we are getting right attention & are served the best authentic Kashmiri specialty.
PS: The festival is on till January 30th, 2017. So if you also want to enjoy the culinary ride of the Kashmiri spices, make sure you reserve your table ASAP!