Team ChicLifeByte did tell you about Garam Dharam, by Umang Tewari and Mickey Mehta which brought in the nostalgia of veteran actor Dharmendra. And with immense pleasure Team ChicLifeByte announces that the brand has expanded its presence at Rajouri Garden and is buzzing in the famous BK Dutt market. We did make our entry there and found the food to be much more tastier than the Connaught Place outlet. Guess, it just gets better with time. Spread over 3000 sq. ft, Garam Dharam in Rajouri garden is built on the similar lines on which the first outlet of CP is being made. Bollywood Veteran Dharmendra is everybody's favorite and has been ruling heart since his young days. His movies, his dialogues and his songs are legendary.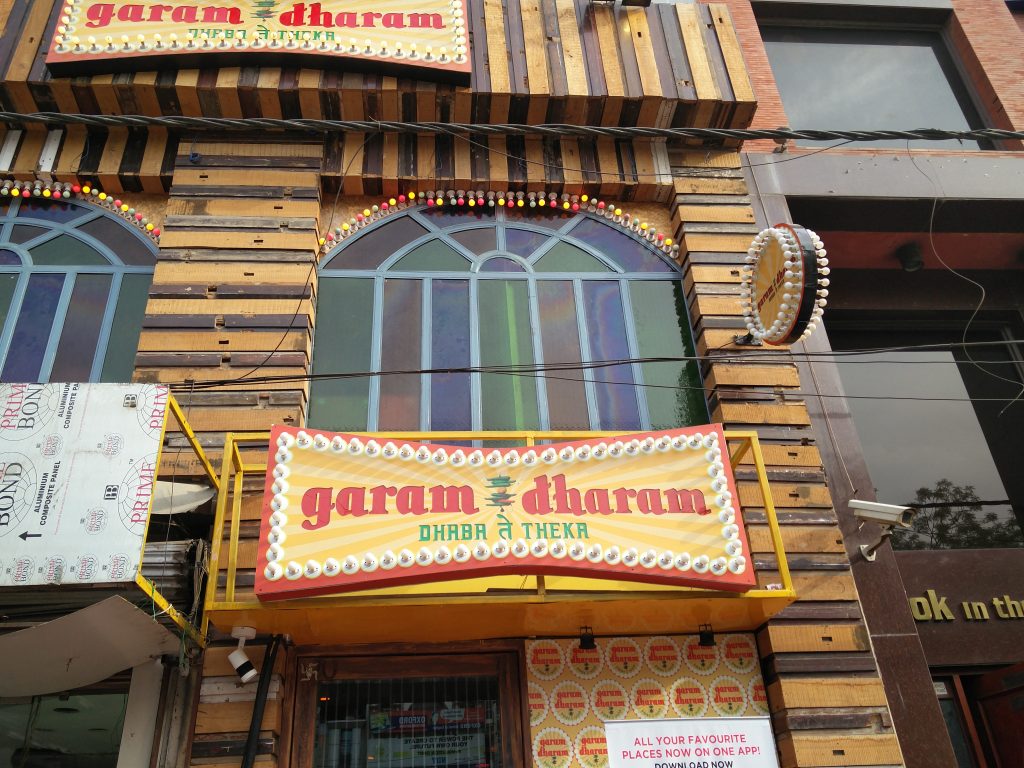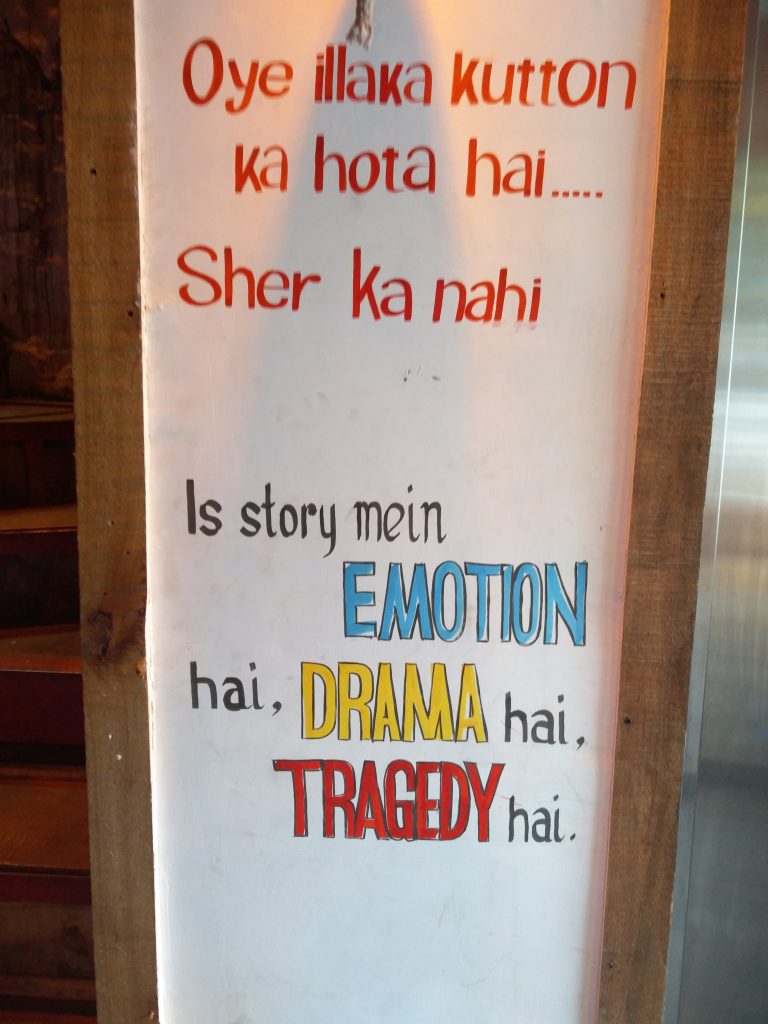 A look around the rustic place made us relive the Dharmendra era. The wooden ambience, props like telephone, lamps made us relive the golden era. I loved the lights made out of kitchen utensils and buckets and names like Kundan, rakhwala, fauji, loha, chupka, chupke! with a quirky entrance where Bioscope in the form of Podium with posters of Dharmendra's popular movies to famous dialogues of his movies scattered over Garam Dharam to Wall dedicated to his graffiti to contemporary dhaba themed Interiors, the place has it all.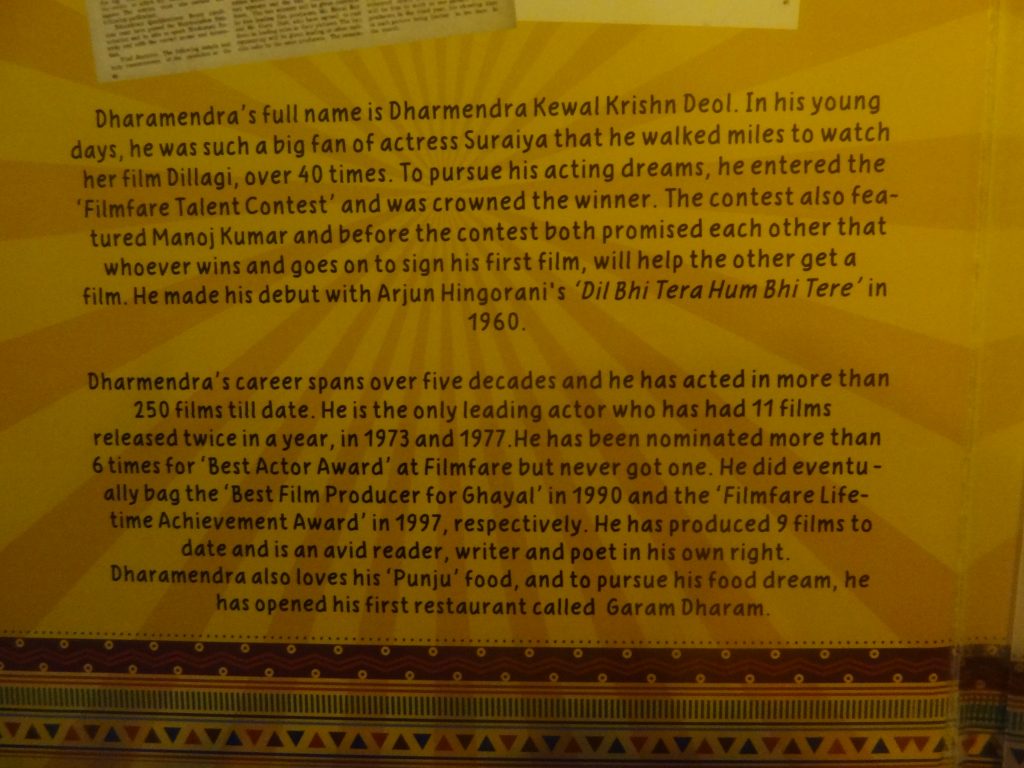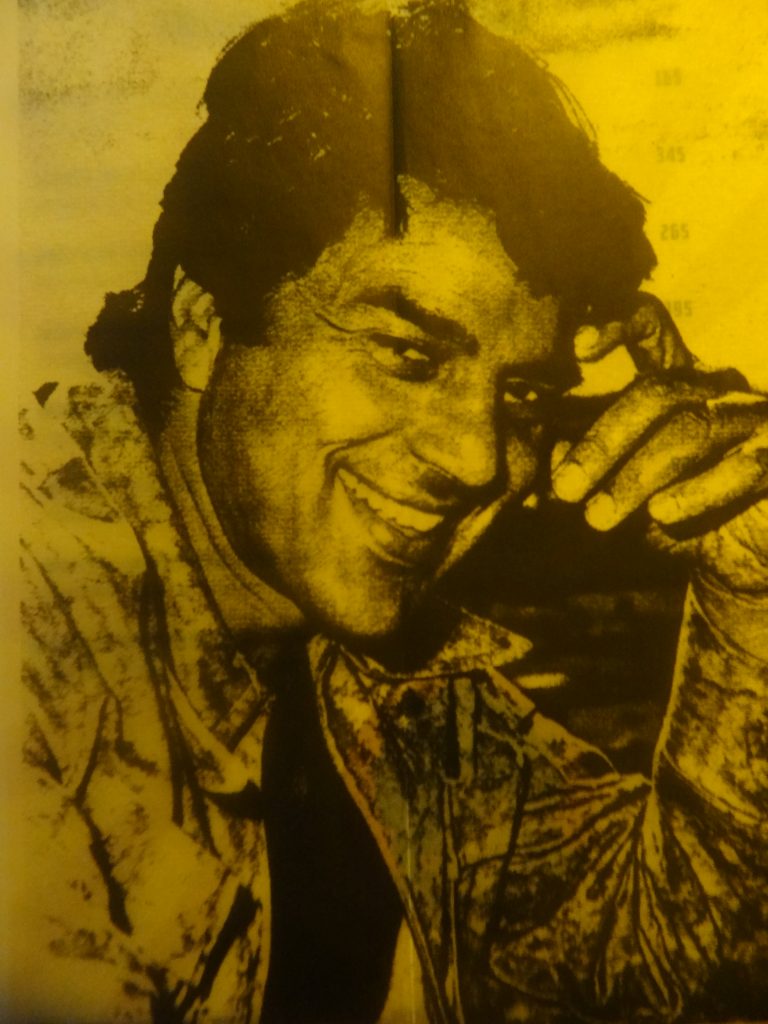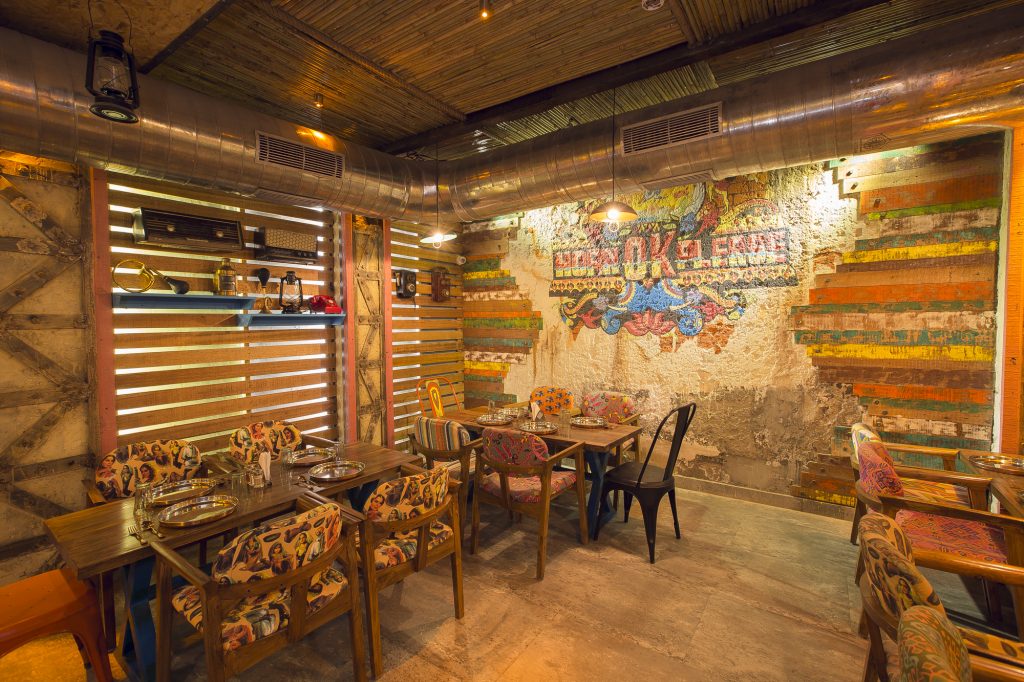 We started with Dahi ke Kabab. 5 yummy and soft kebabs served with onion, lemon and mint chutney were a great start. The Tandoori Paneer Tikka was well-marinated paneer chunks which arrived in style in a square platter along with sliced onion. Stuffed with cheese, it tasted great. The masala papad was what delighted us the most. Three small crispy papads with finely chopped tomato and onion were great.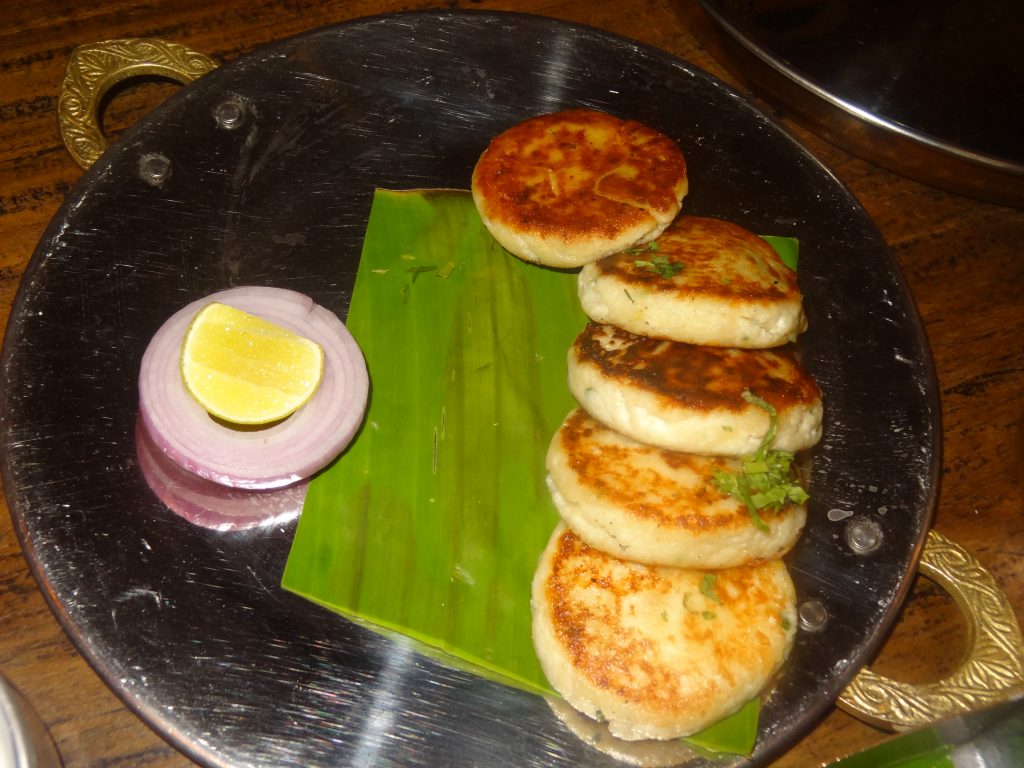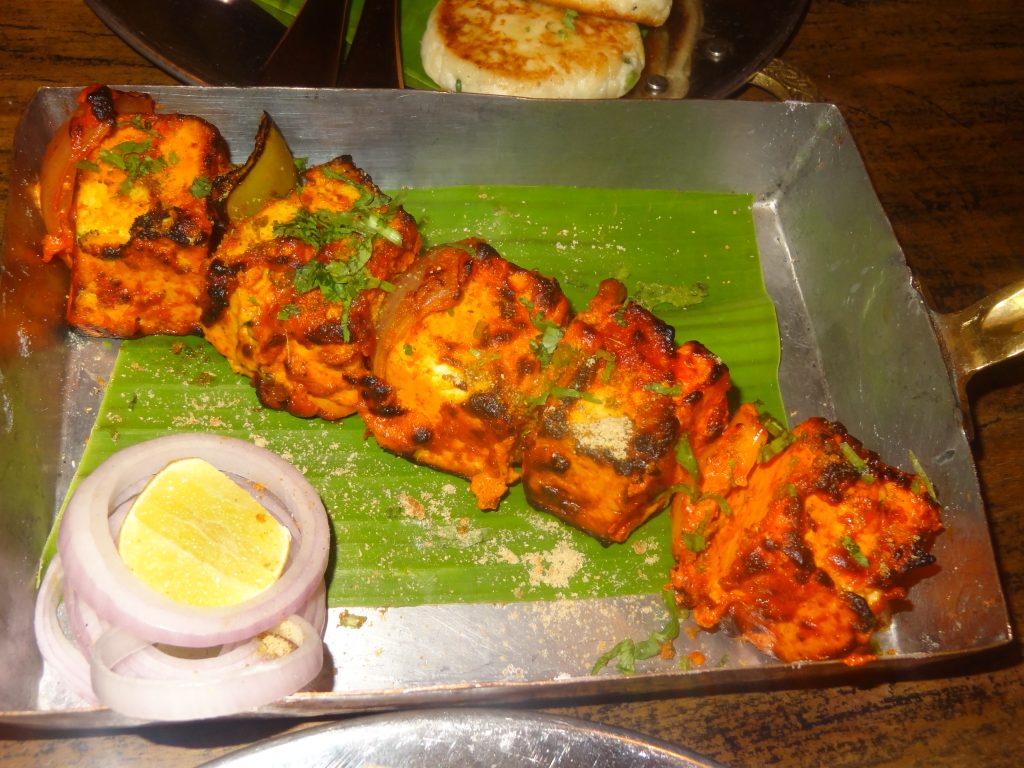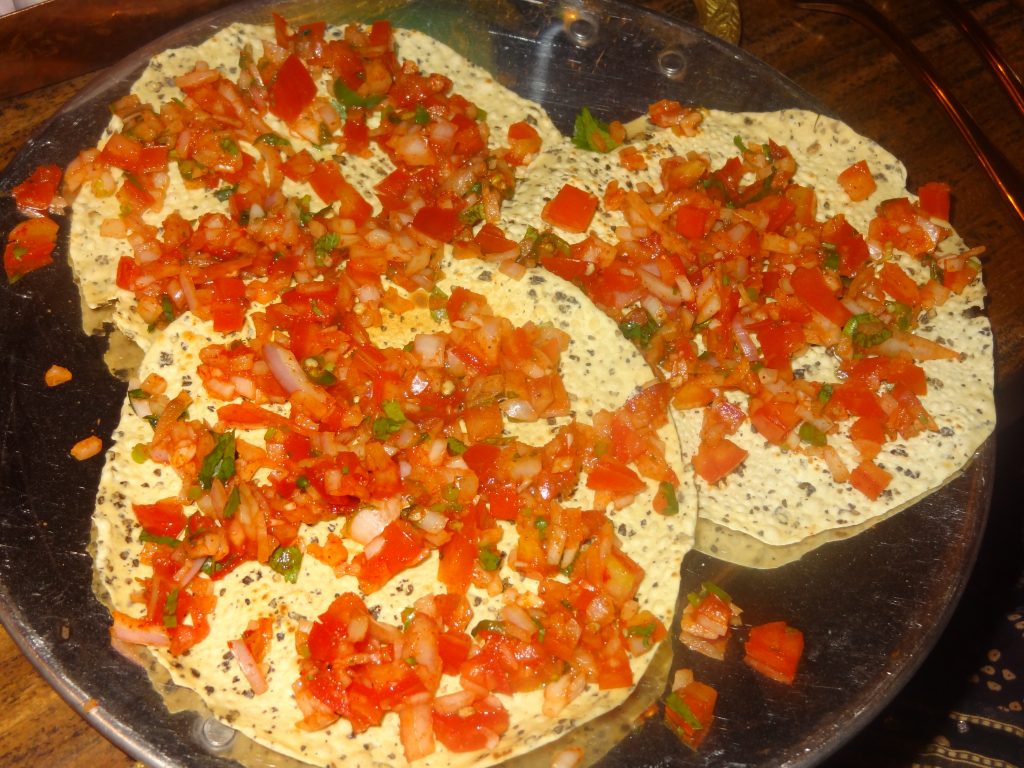 The Veg Biryani was delicious with beans, peas and carrot which gave the grains of rice the required flavour as well as the colour. The raita with finely chopped cucumber and spices added the flavour to the curd.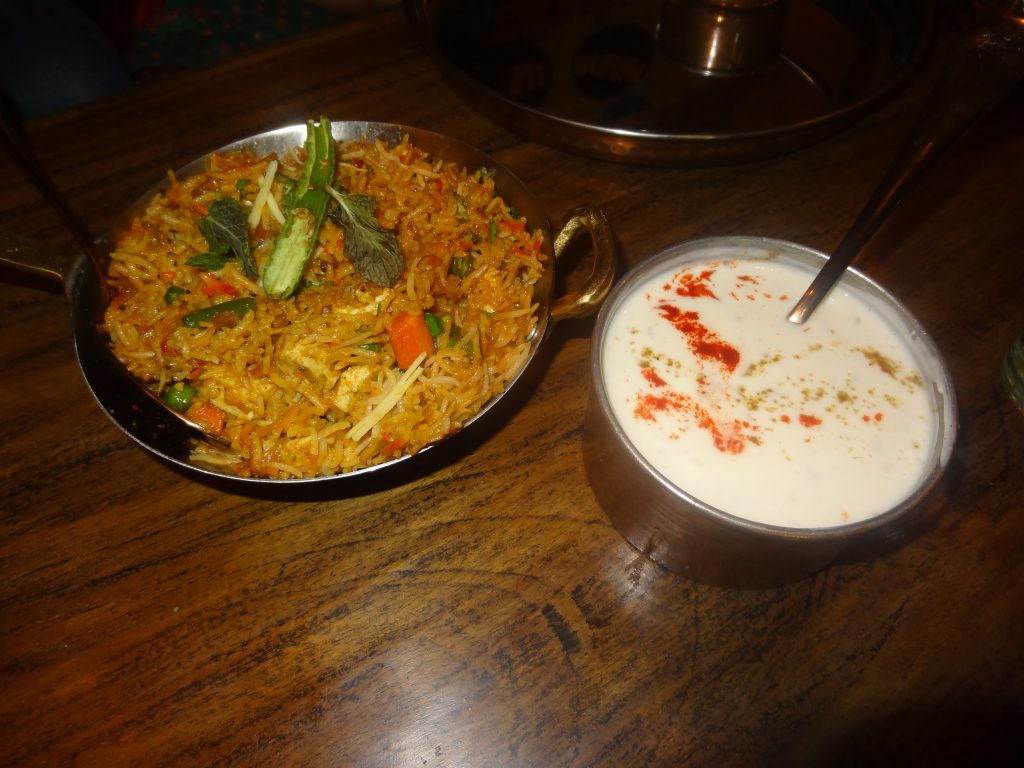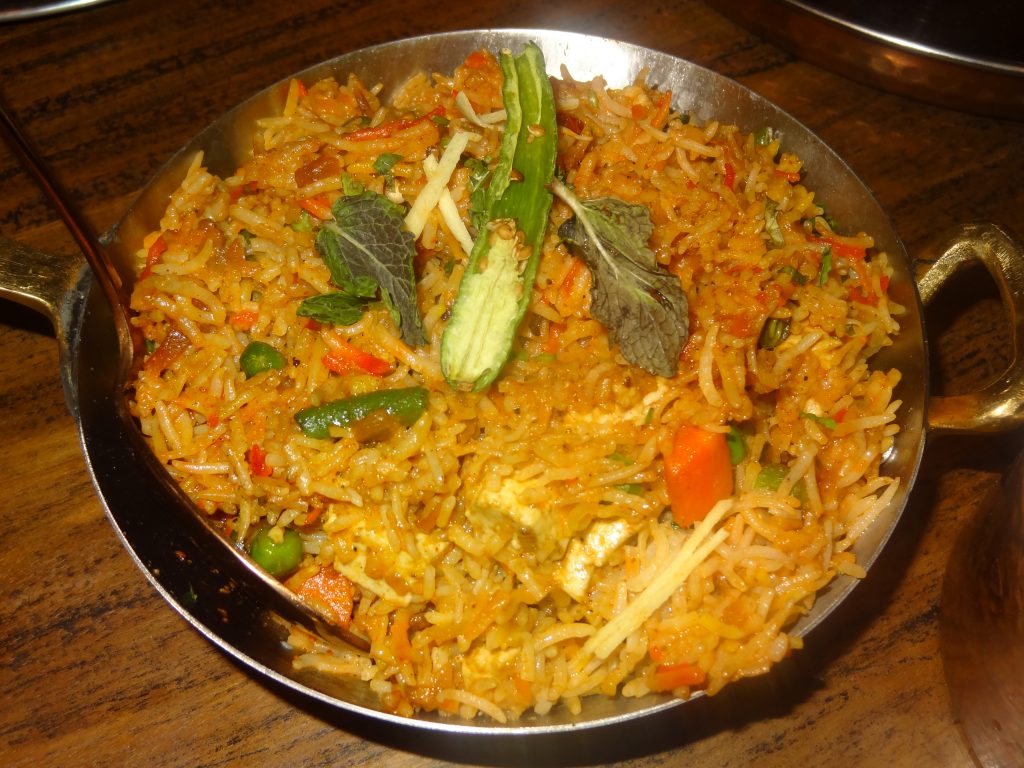 For drinks we ordered Khatti Meeti Chulbuli which was true to its name. With ingredients like kokum, rock salt and roasted shahi zeera, the drink was tangy and scintillating. The Mumbaiya flavor did reflect in the drink. The Peach Ice tea was sweet and refreshing.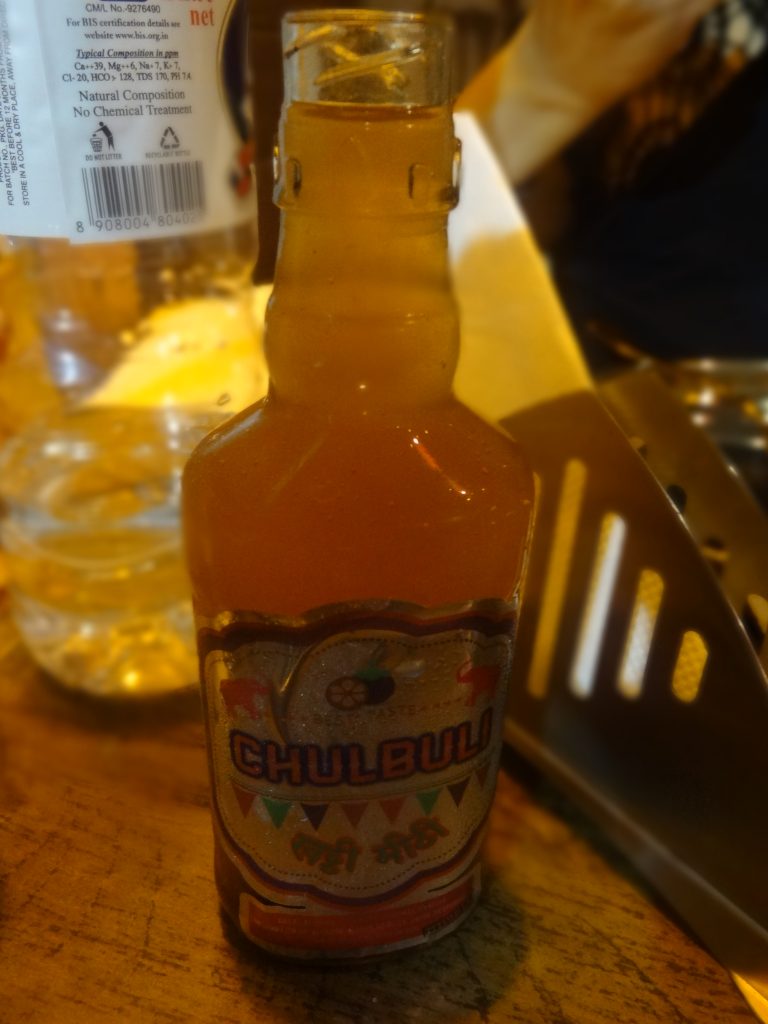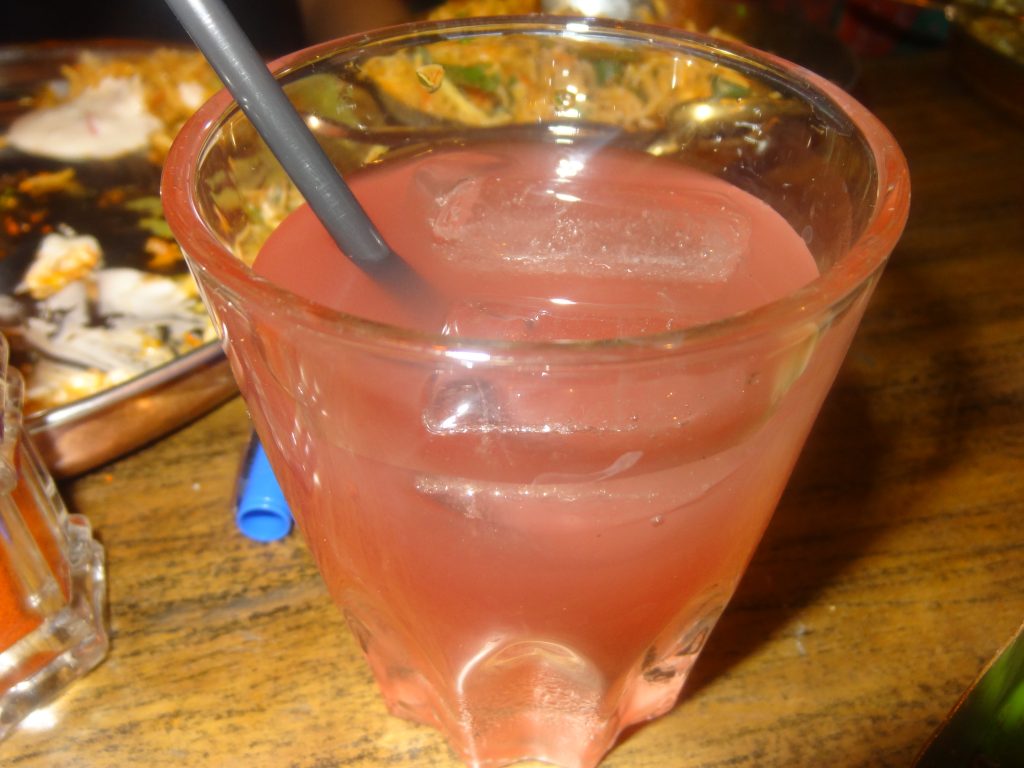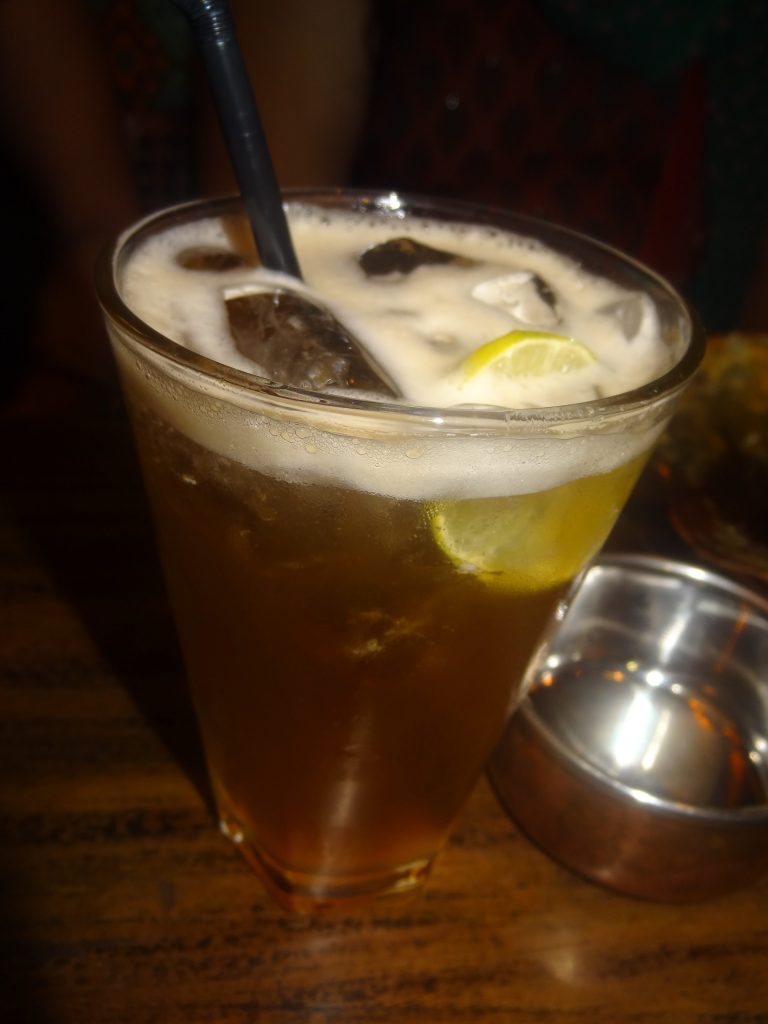 Time for main course and we started with Dal Makhani. Nice and rich! Though a little heavy! The Palak Corn was nutritious, creamy but delightful. With a generous portion of corn, it was just amazing. The Paneer Lababdar had a rich and creamy gravy. With the soft paneer chunks, it gave a heavenly feel.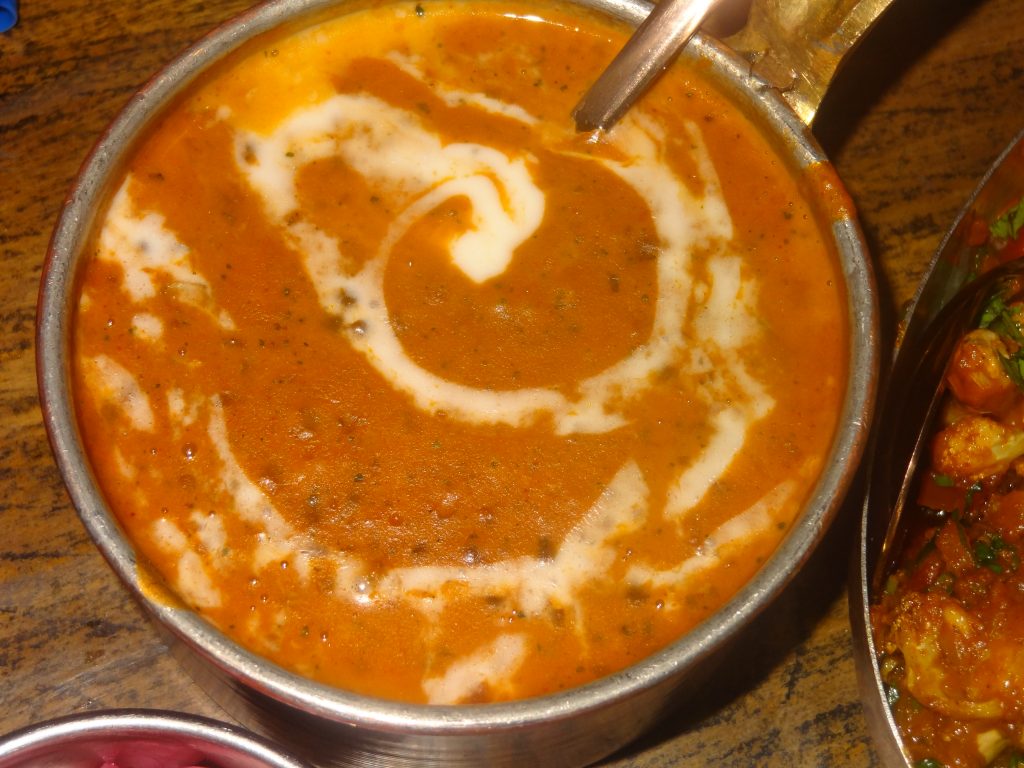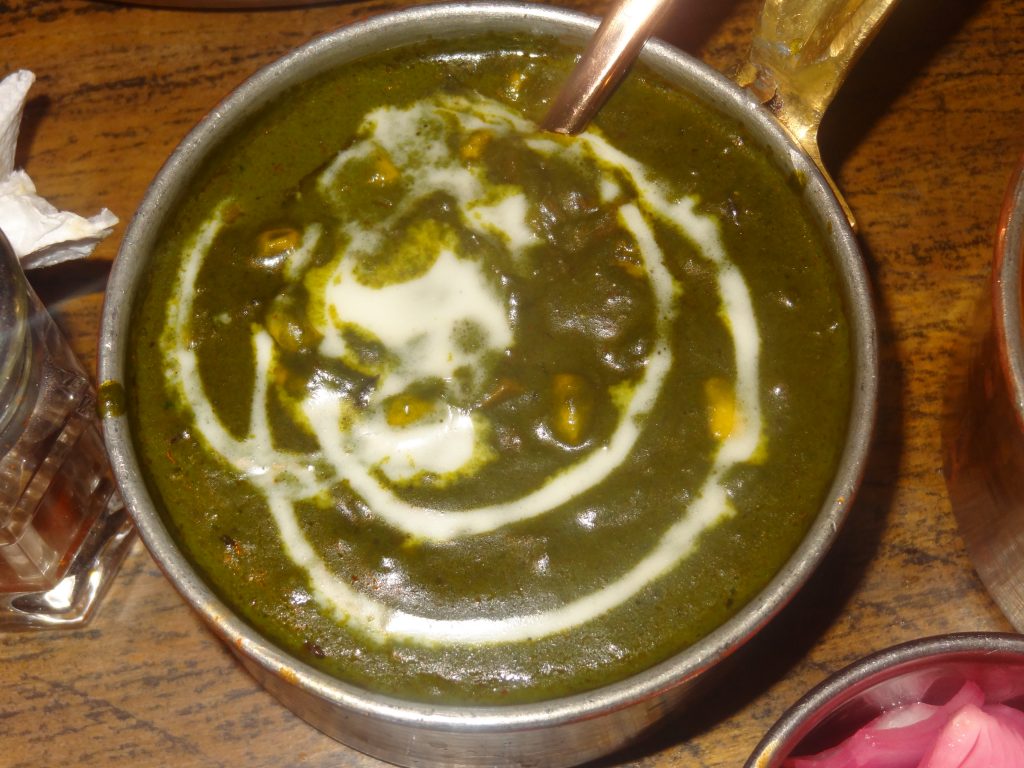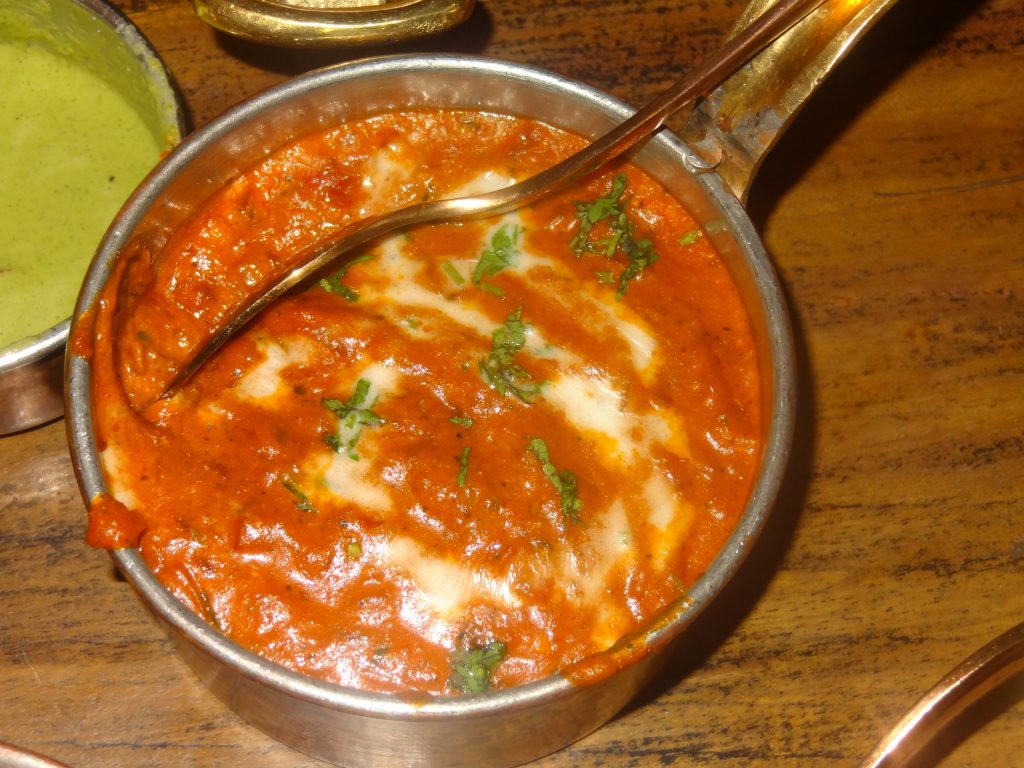 For breads we ordered Butter Naan, Tandoori Roti, Pudina Paratha and Roomali Roti. All of them were nice and soft.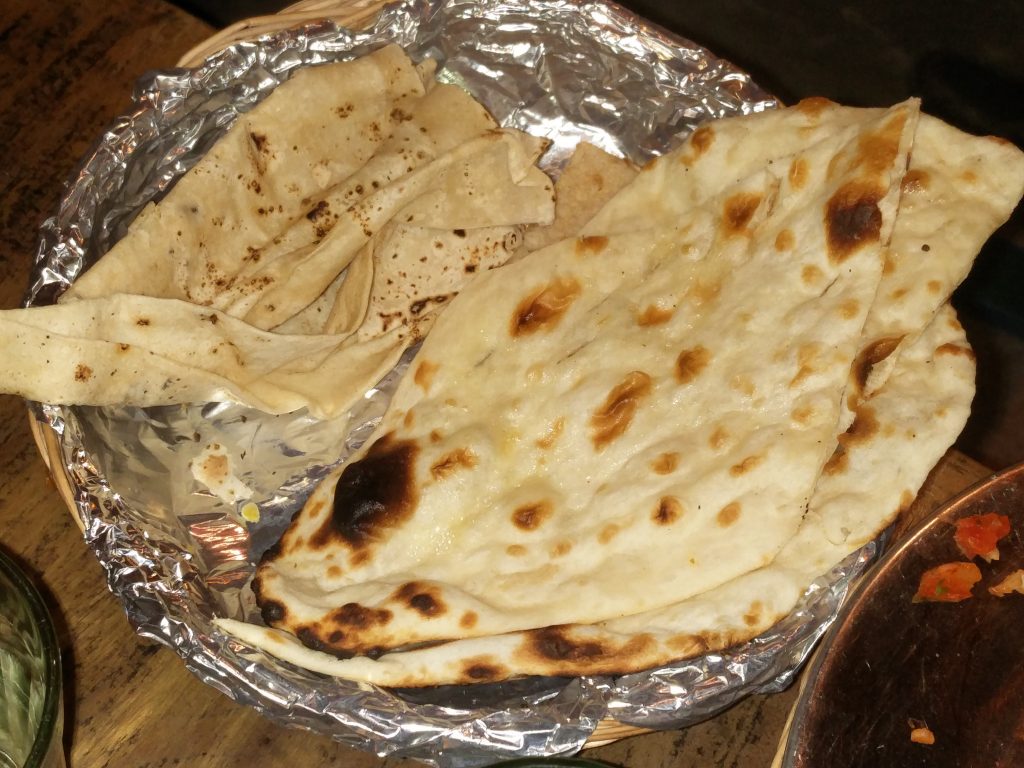 For desserts, we had Phirni which was served in a pot. The thick consistency and perfect sweetness made it delectable. The Gulab Jamun was sweeter than expected, though hot and warm. The Kesar Kheer had dry fruits and was great.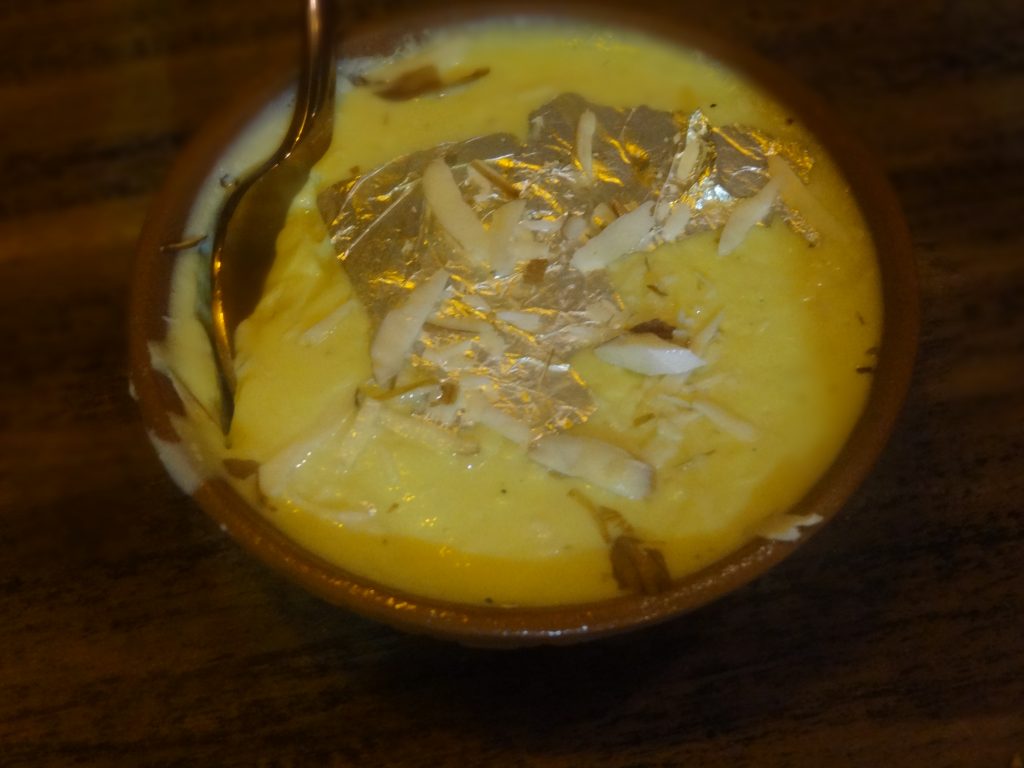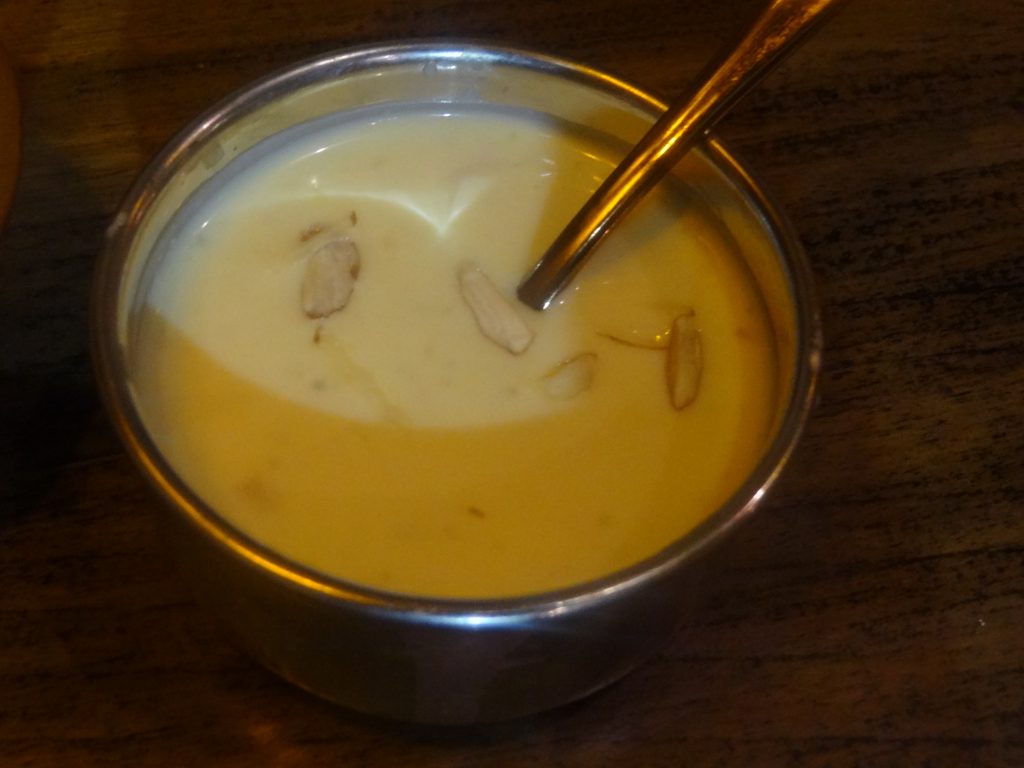 West Delhi is the place of foodies. People in West Delhi always prefer the authentic flavours. Thus keeping in mind the palette of West Delhiites, the place is contemporary take on Dhaba, so here you can enjoy the great food and great ambience. Not only this, the place will be offering you some very interesting mocktails and desi drinking concepts.
Thus Garam Dharam is for all those people who just want the best at best prices!
Where– J 2 /12, BK Dutta Marg, Rajouri Garden, New Delhi