It is every girls dream to eat desserts without putting on weight. And I recently realized that this could be true. Don't believe me? Wait till you read the full blog!
Anytime Fitness, US leading gymnasium chain hosted a healthy dessert workshop with a Protein brand Anytime Fitness & Master Chef Ruhee Bhumani. This initiative was taken by Anytime Fitness to penetrate healthy lifestyle among people.
Now it's time to reveal the secret ingredients- Casein, Almond flour, Coconut flour & almond milk. Casein is basically a protein derived from milk. The concept is simple- Keep carbs low & proteins high in your diet.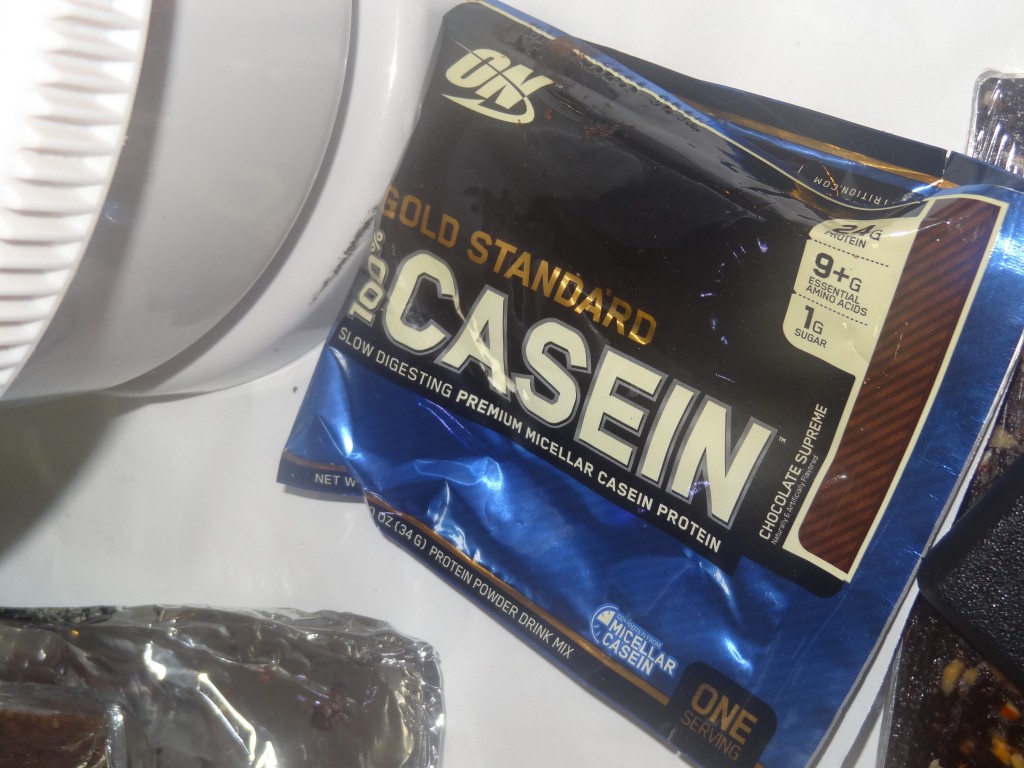 Masterchef Ruhee prepared Casein Mousse in front of us & it was so simple that even a small kid could prepare it. Almond Flour & milk were mixed together along with chia seeds, peanut butter, organic honey & casein. Each portion of this recipe contained 4 gms of carbs, 9 gms of Omega 3 & Omega 6 essential fatty acids.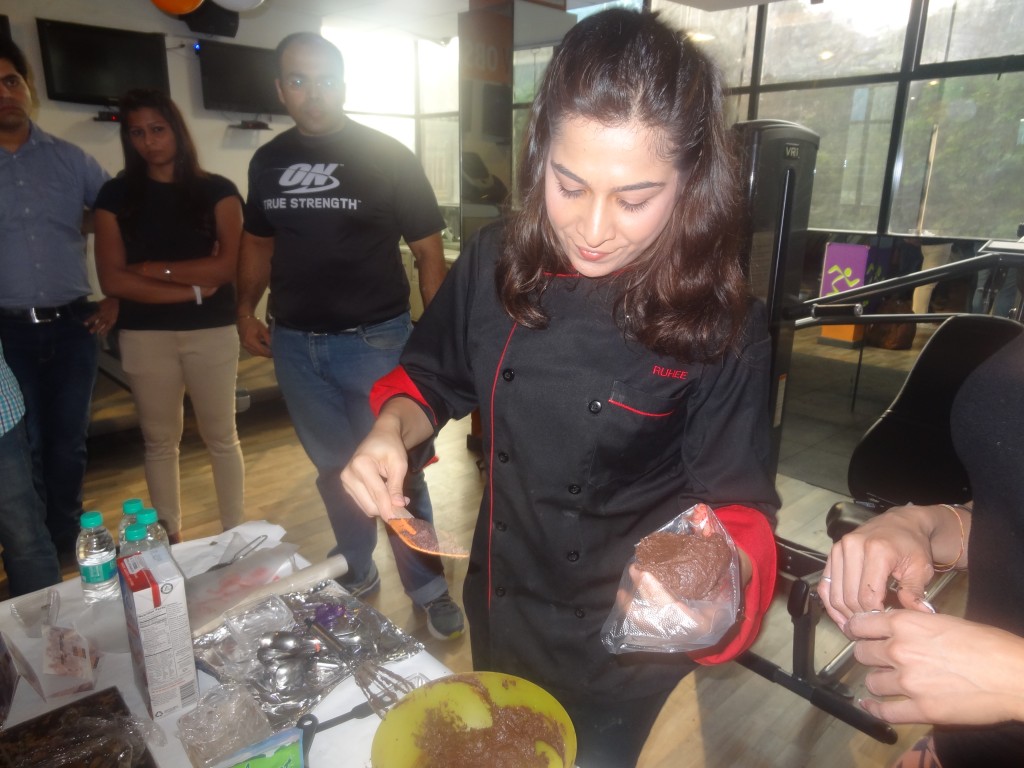 These were simple recipes which can be had by diabetes patients as well. It's a myth that healthy food is boiled only & is a nutritious diet. Why do we leave desserts behind?
Though we learnt one recipe but we did try the yummy & low calorie desserts kept for us. These included Peanut butter & chia seed brownies, truffles & mousse made by Chef Ruhee herself.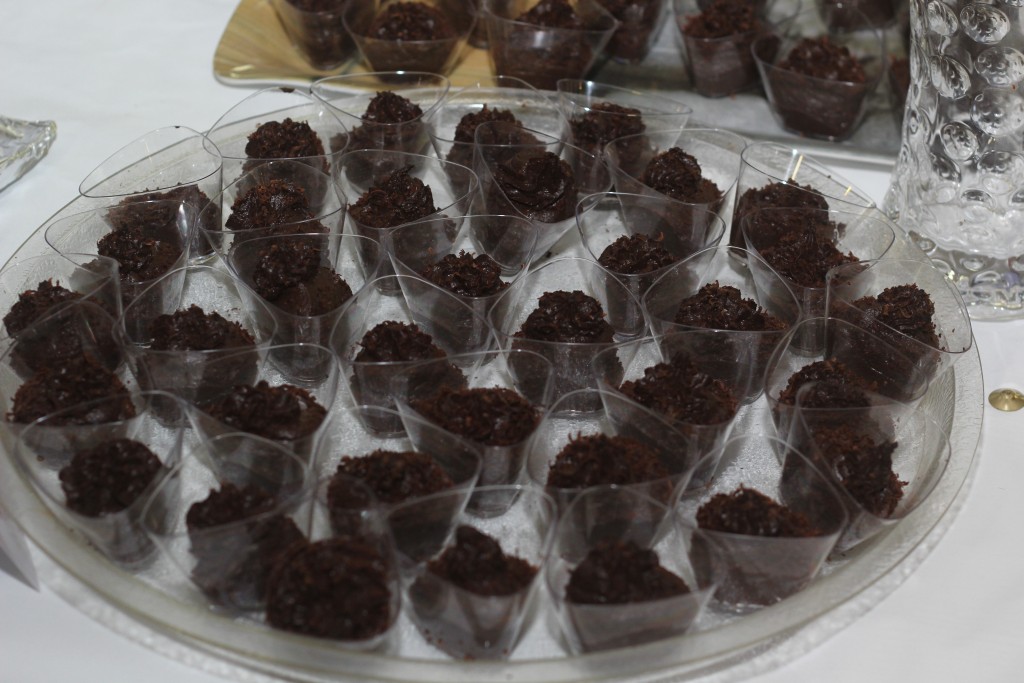 On the occasion, Mr Vikas Jain, Managing Director, Anytime Fitness India said, "The idea of this healthy initiative is to target the growing problem of obesity and lifestyle ailments prevailing in youngsters & to kill unhealthy cravings. This initiative has been taken to put an emphasis healthy eating and promote working out in the gym like a part of the meal. With exercising the basics of nutrition is equally essential."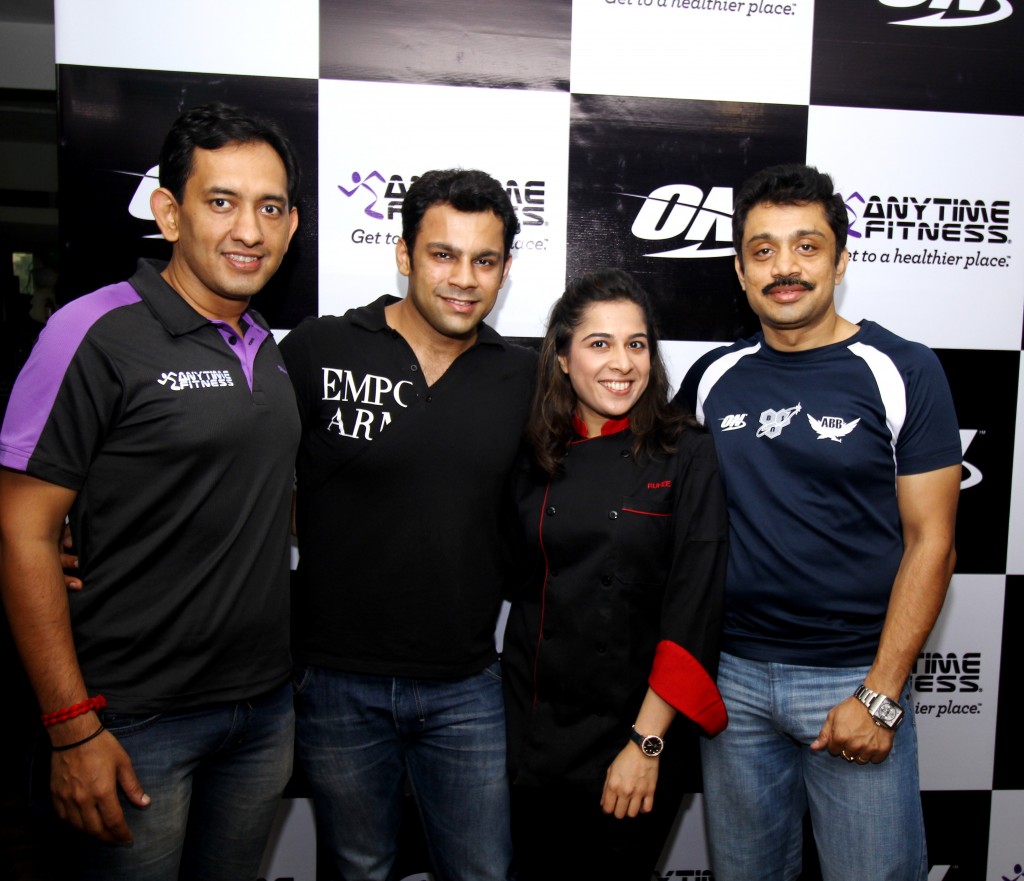 I had a great time learning the great desserts minus the fat! Anytime Fitness believes in changing people's life as good food can be healthy food as well. It is a healthy way of living & the right choices for life.