More than the food, it's the nostalgia that takes you to the one place again and again! And one such place which is etched in my memory is Nirula's Defence Colony…this used to be one favourite joint of mine and has given me fond memories…from amazing pizzas to Hot Chocolate Fudge…I felt really bad when I got to know it closed down! Though, I could not recall the last time I went there but its just that the memories we associate with certain places is what keeps you going! Remember the time when Orkut decided to shut operations? Yes, I went through a similar feeling!
Recently, I got to know about Bronies Gastropub. No, Bronies is not related to Nirula's but it's the location that that got me excited! Yes, "1 Defence Colony flyover market" has a new name. I wasn't sure this place will be able to give me the same happiness that Nirula's used to give me. But I was in to try out the place…afterall there is something called as loyalty! It not the restaurant, atleast the location 😉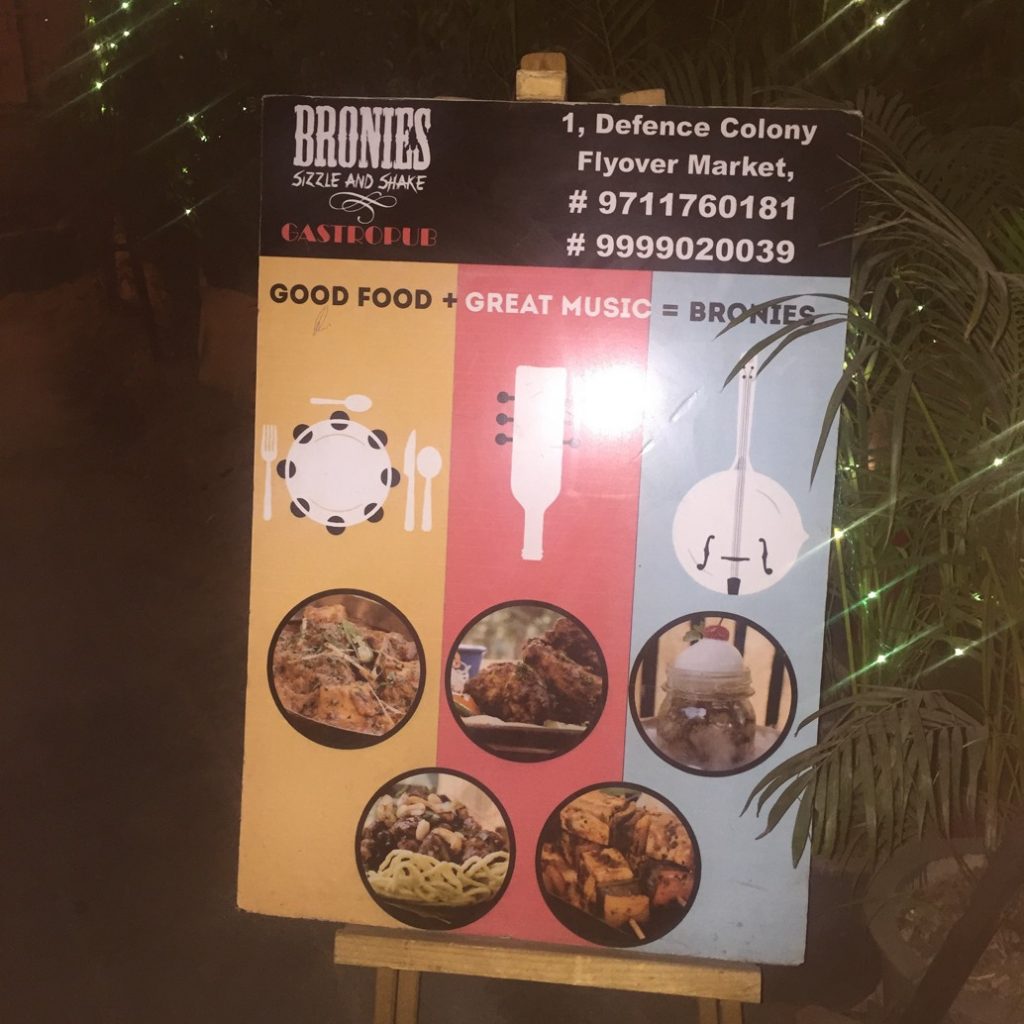 The big question was what does Bronies mean? It's actually a slang that the owners chanced upon, during a holiday in USA, Bronies is a term to describe people who managed to take out time for themselves, their beer and their optimism inspite of hectic schedules typical of busy cities. So those who walk in are called Bronies people. Keeping with the theme of the name and concept, the place is simple yet chic in interiors and even the outdoor uses the greenery to enhance its look rather than create something over the top.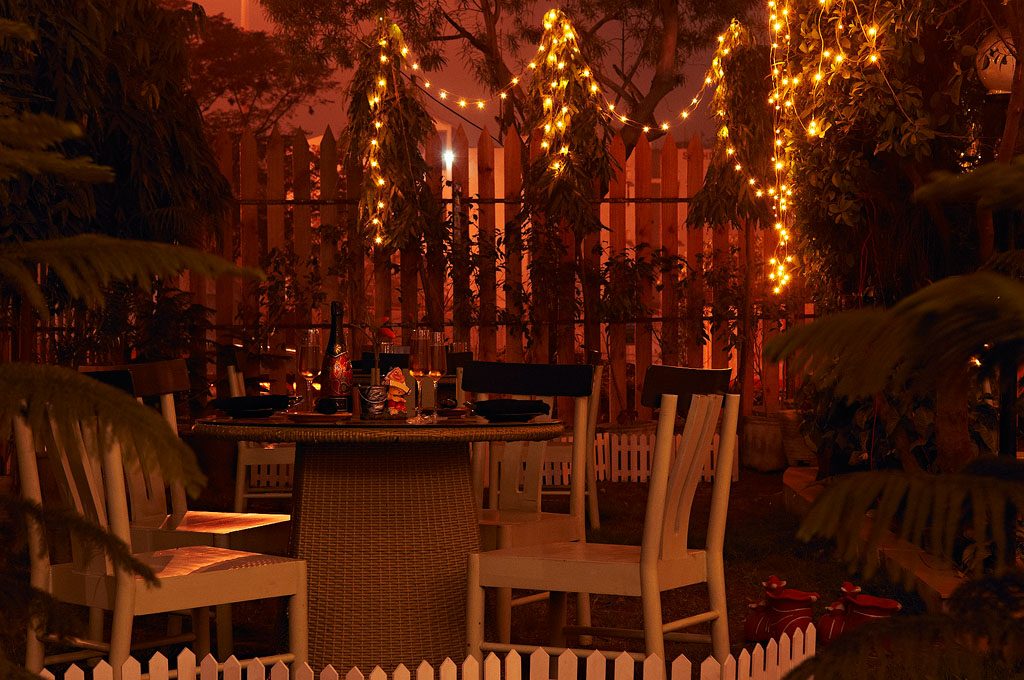 So one Saturday evening, we made our trip back to the memory lane and entered the place through the lush green gardens! We chose a comfortable place from the red couches and seats which were matched with wooden tables. We started with one thing which we had personally heard great reviews about- Stone Soup…The concept is that a hot stone is immersed in the soup to maintain its temperature. Sweet Corn Hot & Sour mixed together noodle Soup (chicken) was piping hot coz of the innovative stone concept. It tasted great with the crispy noodles but was a little salty than expected.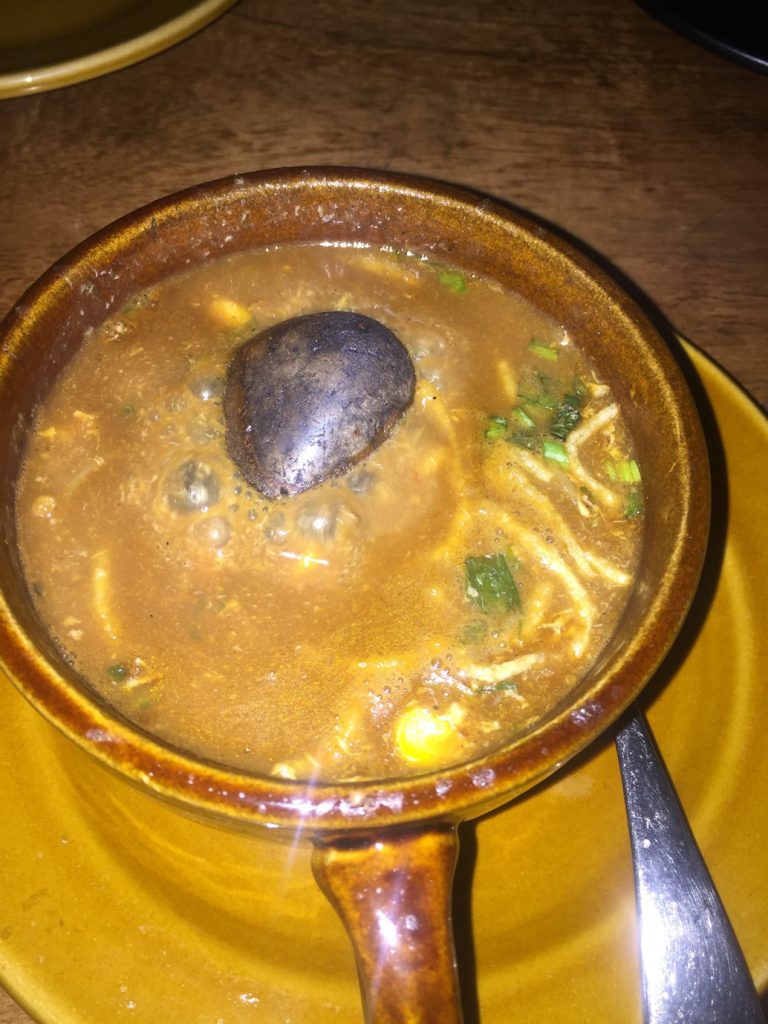 The Mutton Curry and Barley Broth was just like Mutton gravy- nutritious and spicy! The mutton and egg pieces gave a great flavour. Served in a wide cup with saucer, it was convenient to drink.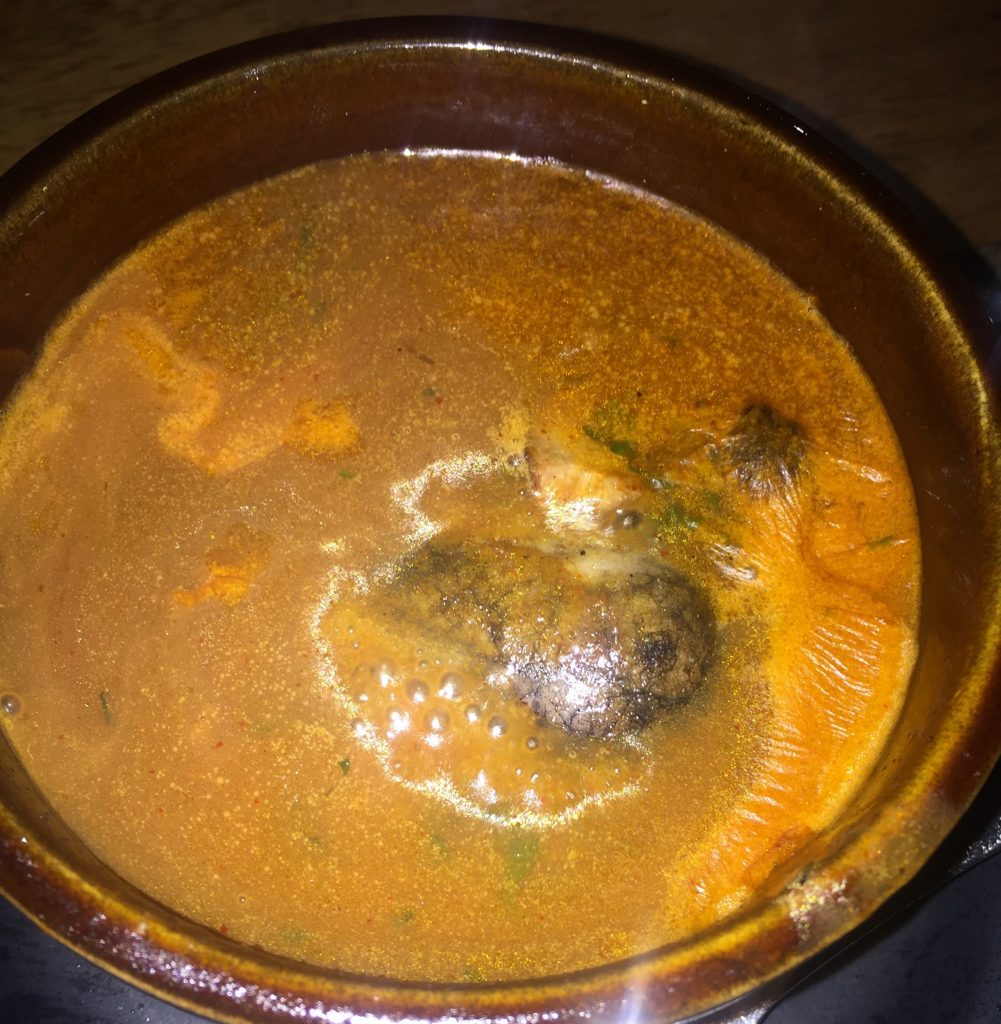 The Rocket Singh Chicken Tikka Salad was served in a nice platter with a handle with dry ice for the sizzling effect. A nice, different and unique flavour came out of the carefully selected ingredients – Rocket leaves, chicken, onion, cucumber, black pepper and tomato. It could be perfectly describes as nice, flavourful, colourful, fresh, juicy and perfect!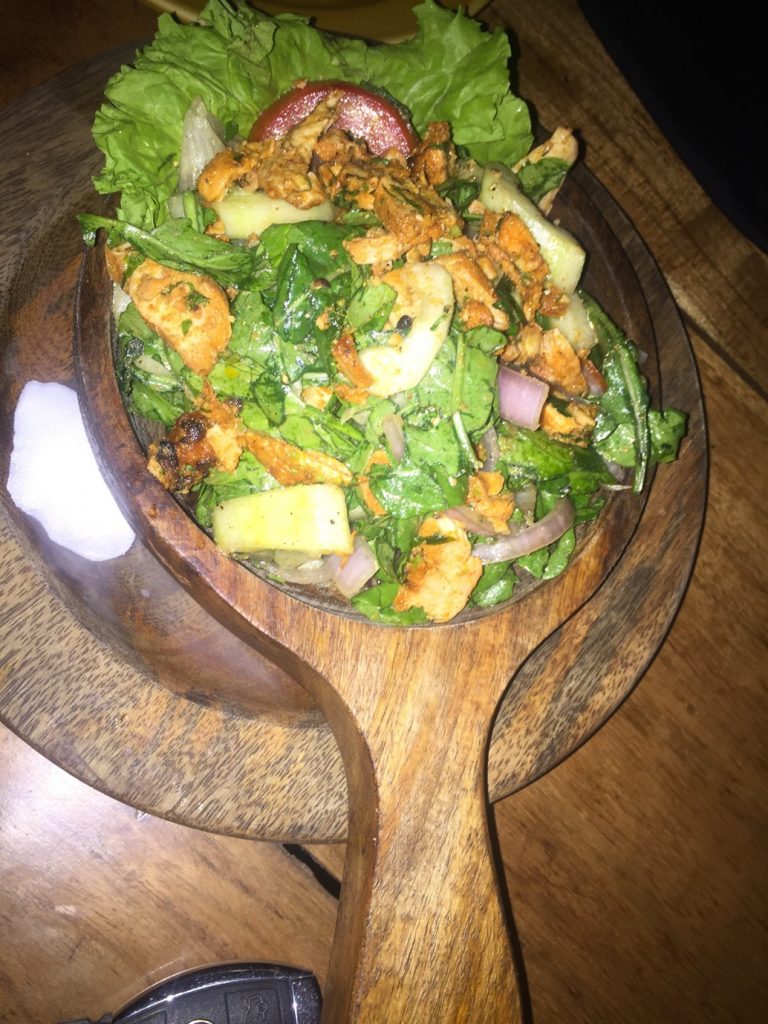 Now we moved to the Sizzling Starters Section. The Crazy Dry Chicken King Pao Gone Nuts came on a nice wooden plate…though it was an interesting combination like its name but was a little sweet. I would not recommend this one.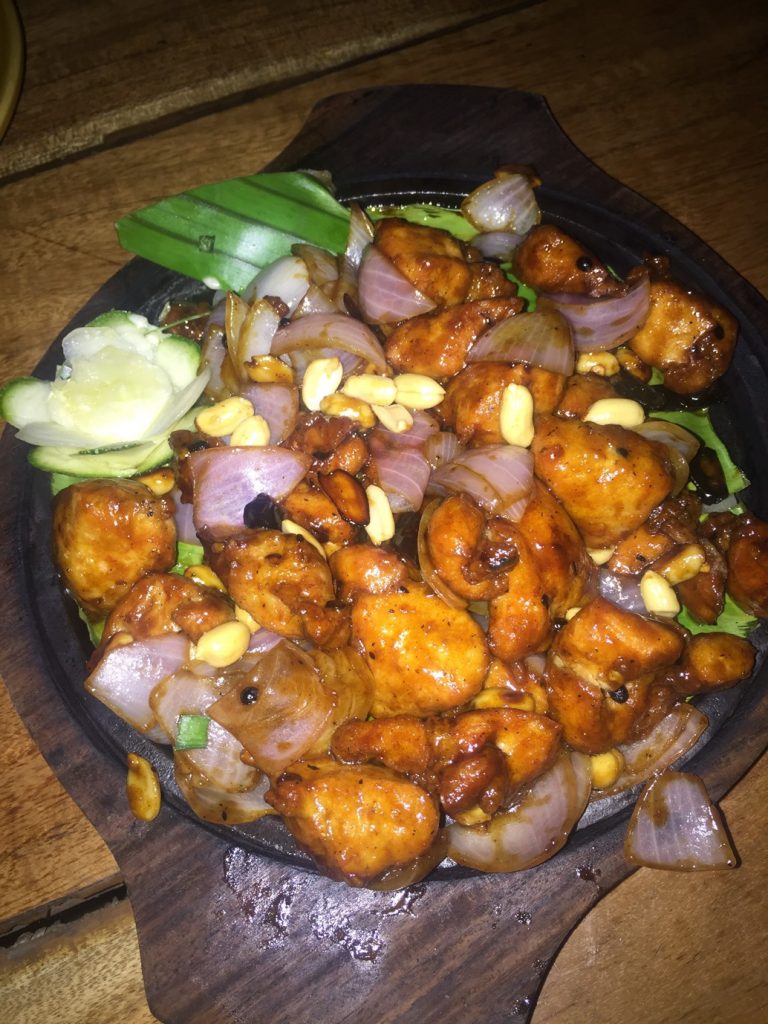 The Brinjal Fries (yes you read it right…its not the French version but the desi version) just melted in the mouth. It came with a carrot flower on a wooden dish! The Keema Chilli Do Piazza from the Wood fired oven pizza section was thin crust keema pizza which was absolutely scrumptious. The combo of keema spread over a layer of cheese was a win-win combination.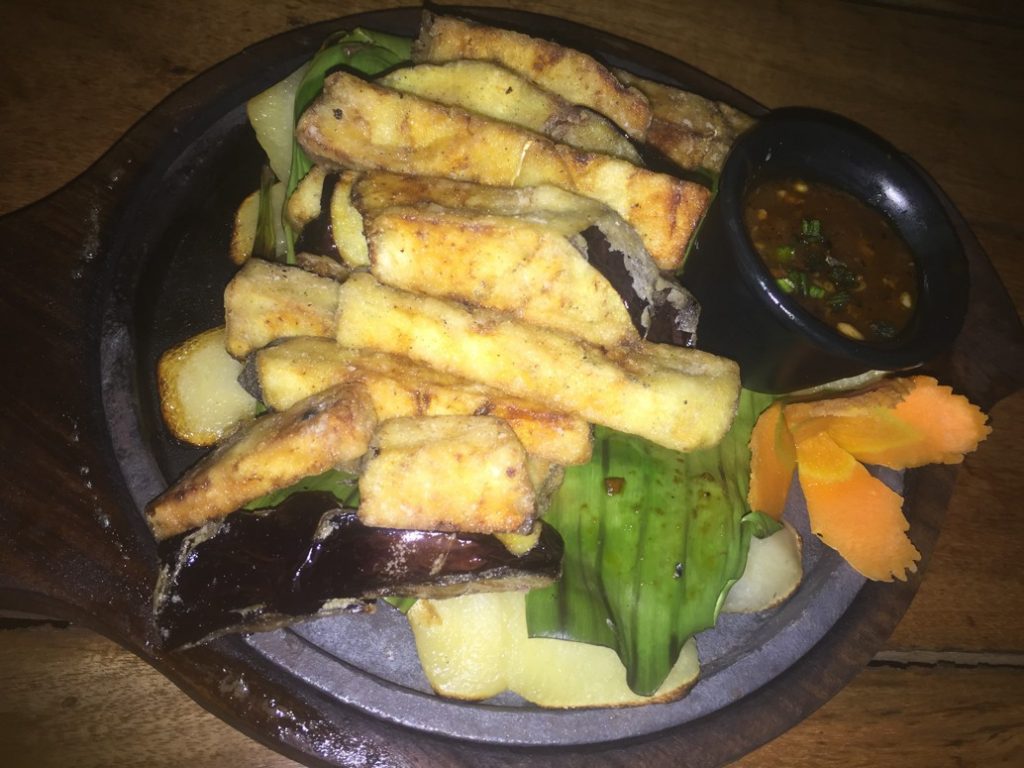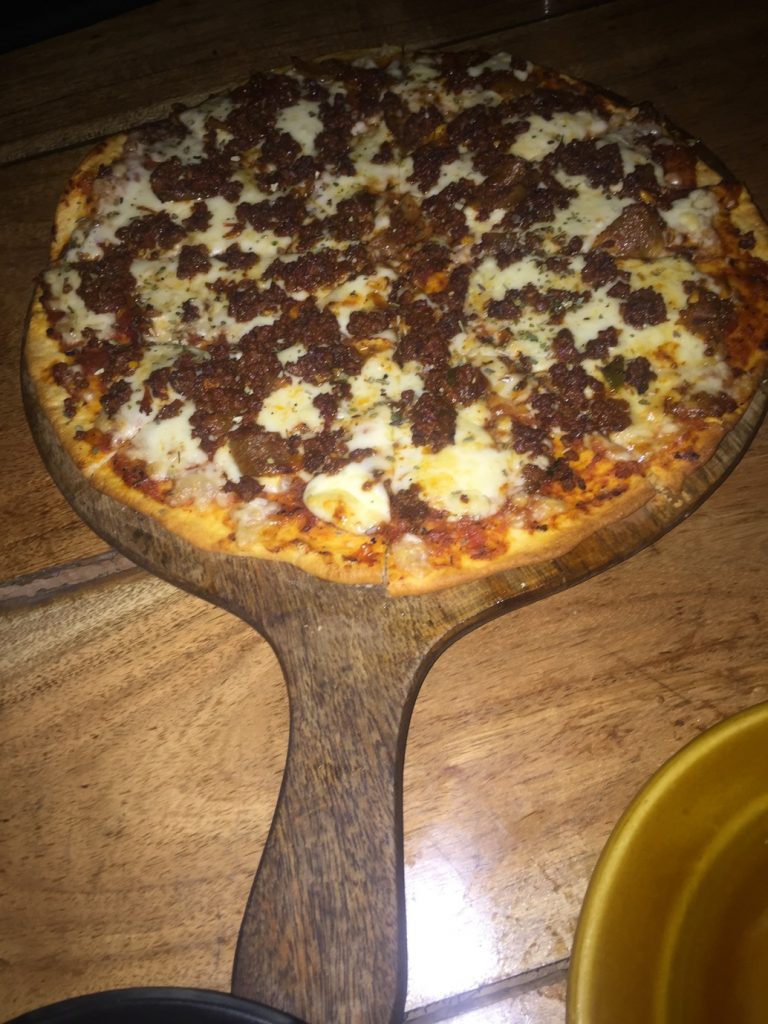 The Fish Soola with Mint Mayo served with pudina chutney and sliced onion was full of flavour. Perfectly marinated and cooked so well that it just melted in my mouth.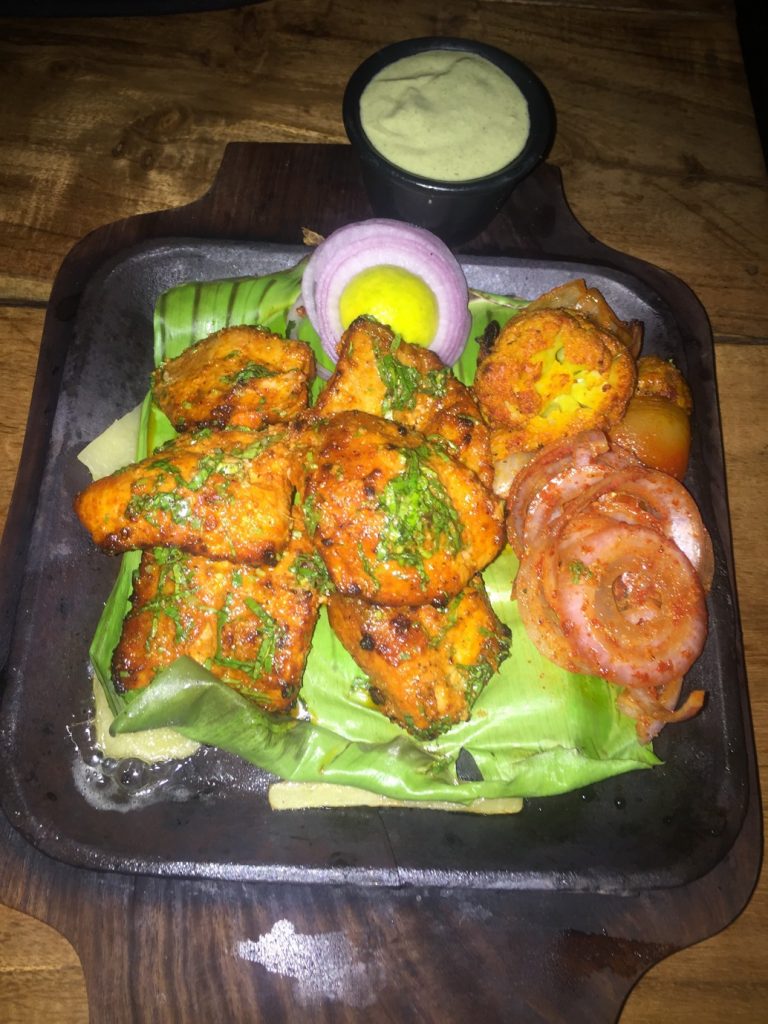 The Choti Mutton Boti Tawa had such an amazing presentation. It came sizzling with mint chutney, onion and tomatoes. Mildly spiced, yet flavourful and absolutely delicious!!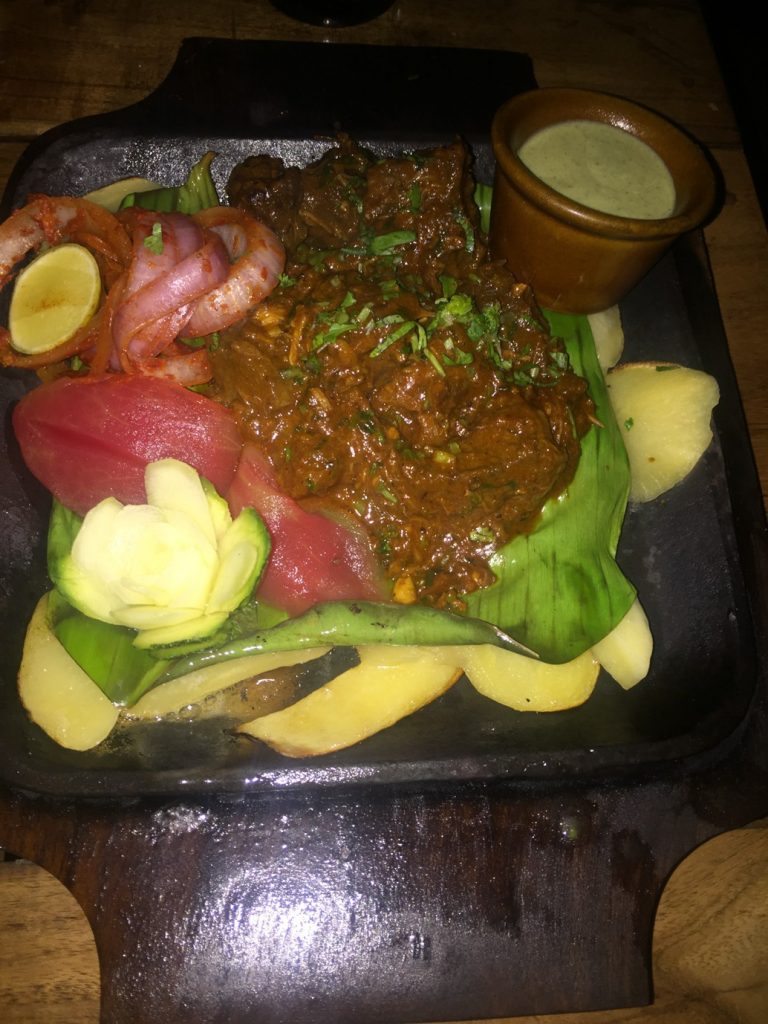 The Rocket Singh Paneer Tikka Burger from Woodfried Burger and Sandwiches section was served with fries in a basket along with coleslaw. The burger was topped with a cherry tomato on a slider! Crisp, nice, flavourful, juicy, fleshy and sizzling!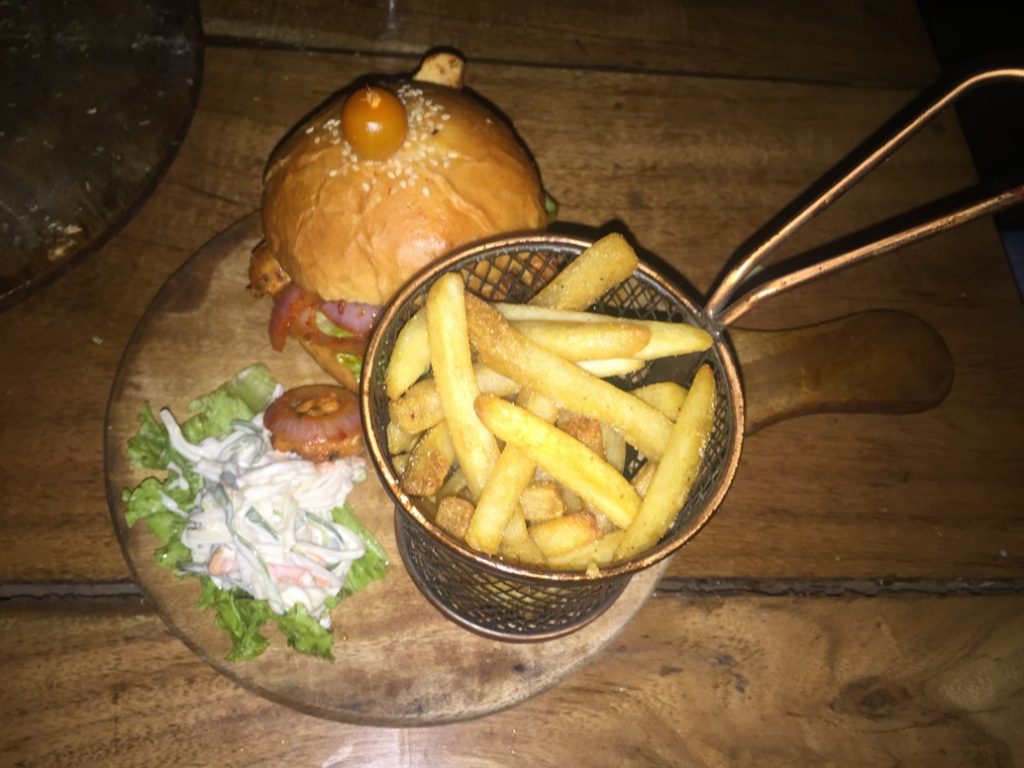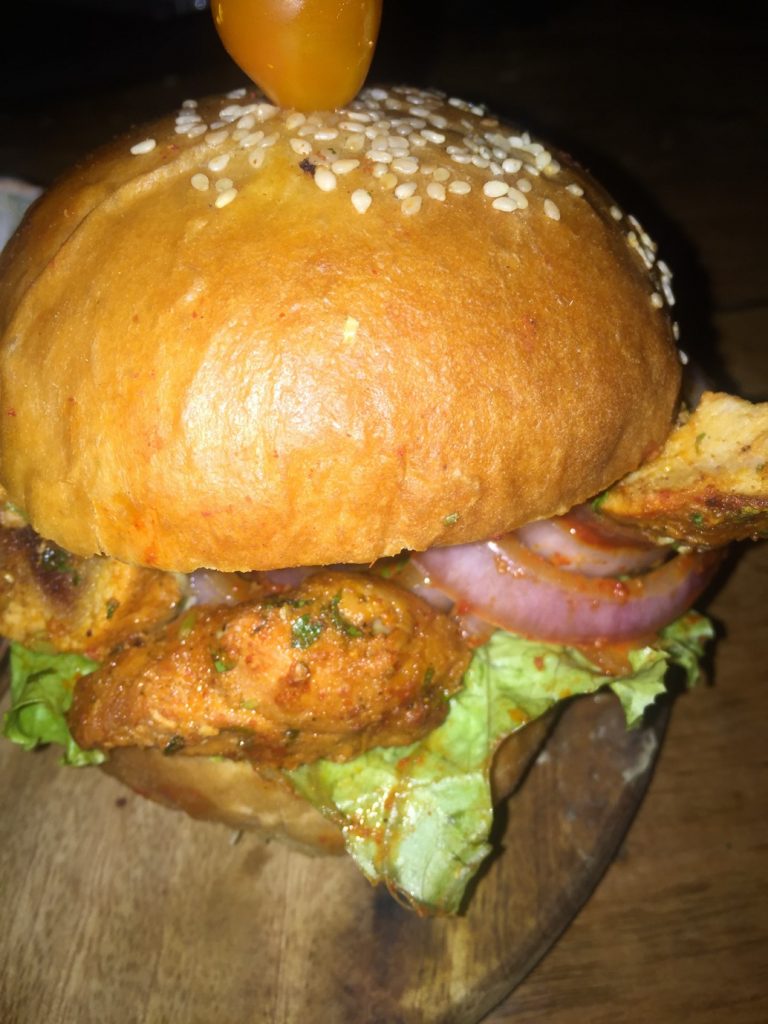 The Chicken Pot pie with herbed rice was described as flavourful chicken stew with potatoes, baked in a pot covered with puff pastry, a classic. What a cute way to present! The fresh aroma of rice with potato & chicken gravy was delectable!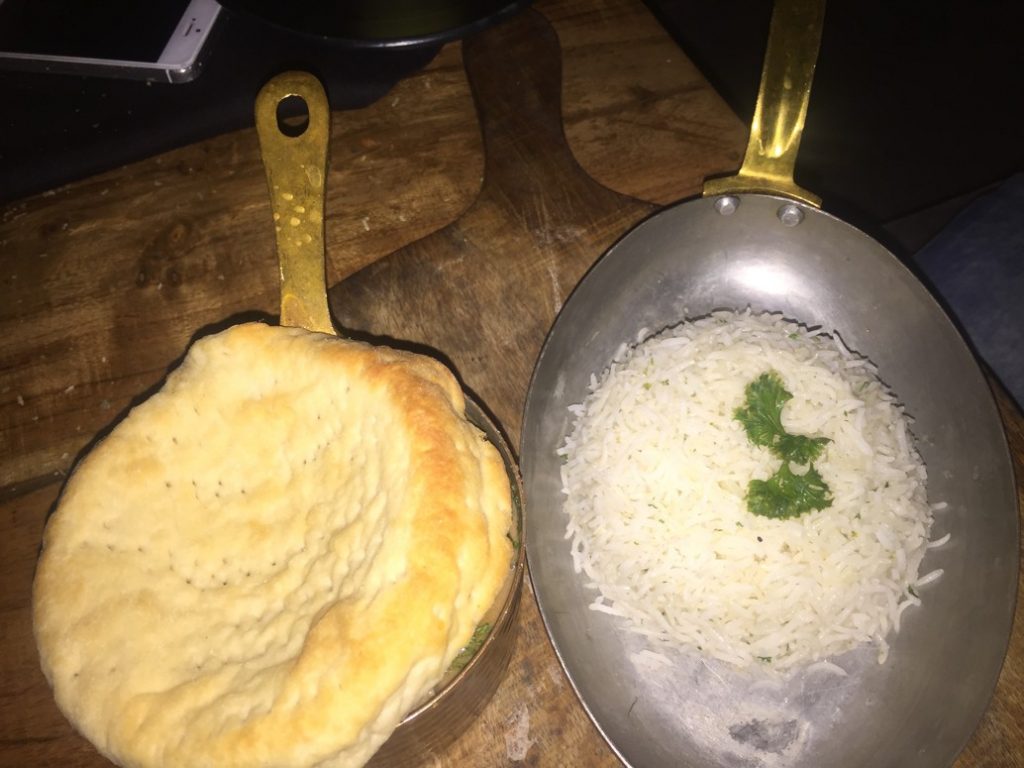 We moved on to one of most recommended section – Wood Fired Meals! The first dish which came was simply wow! It was the Parda Chicken Biryani! Our biryani came covered in Aata which was wood fried after it was made. The biryani was served with mixed raita which had chopped cucumbers, carrots, onion, tomato and green chilli. The Biryani's sizzling flavor makes my mouth water even now. The Chicken Tikka Butter Masala with chargrilled tandoori veggies and mini naan from sizzling mains was served in a pan. Nice, fleshy, flavourful with a mildly spiced gravy! It was served with sliced onion, pudina chutney and naan. The naan was crisp as well as soft! Really delicious!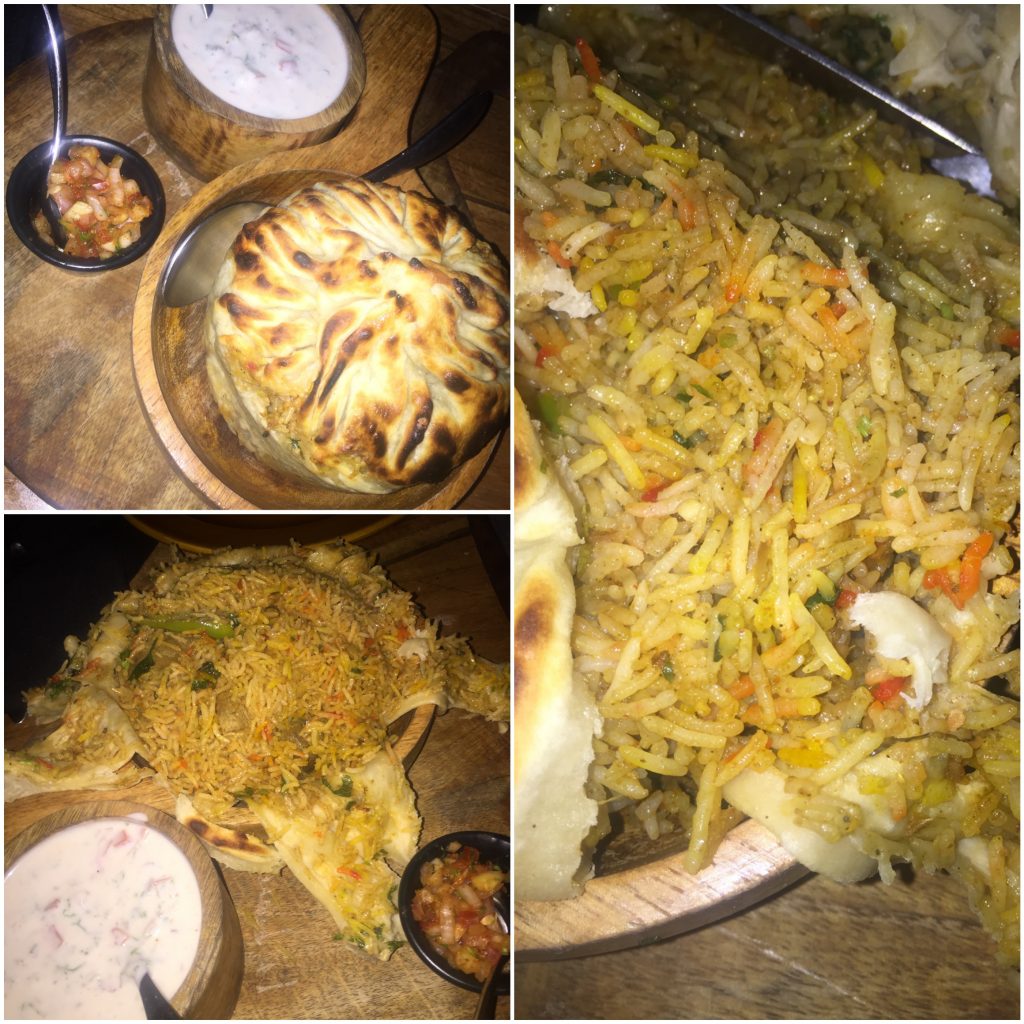 It was time for Desserts. Baked Alaska looked like an iceberg with layered chocolate, cherry and whipped cream over strawberry ice-cream. This was presented on a bed of custard and was the most recommended dessert.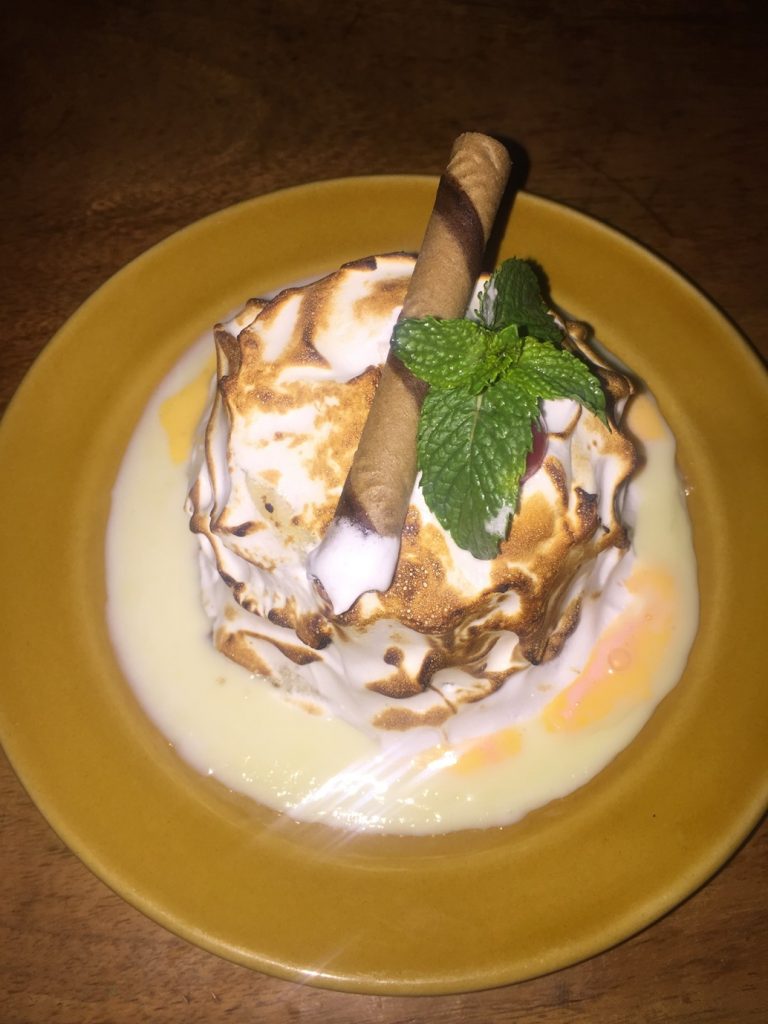 The chocolate mud cake was nice and smooth. The Apple Pie in a Jar with cinnamon ice cream was cold and classy with a great Apple Pie flavor. The Chocolate Fondue made me re-live my childhood memories with a tub of melted chocolate along with pieces of pineapple, kiwi, banana, marshmallows and apple which we could dip and eat. Chocolatey and delectable! Yummmyyy!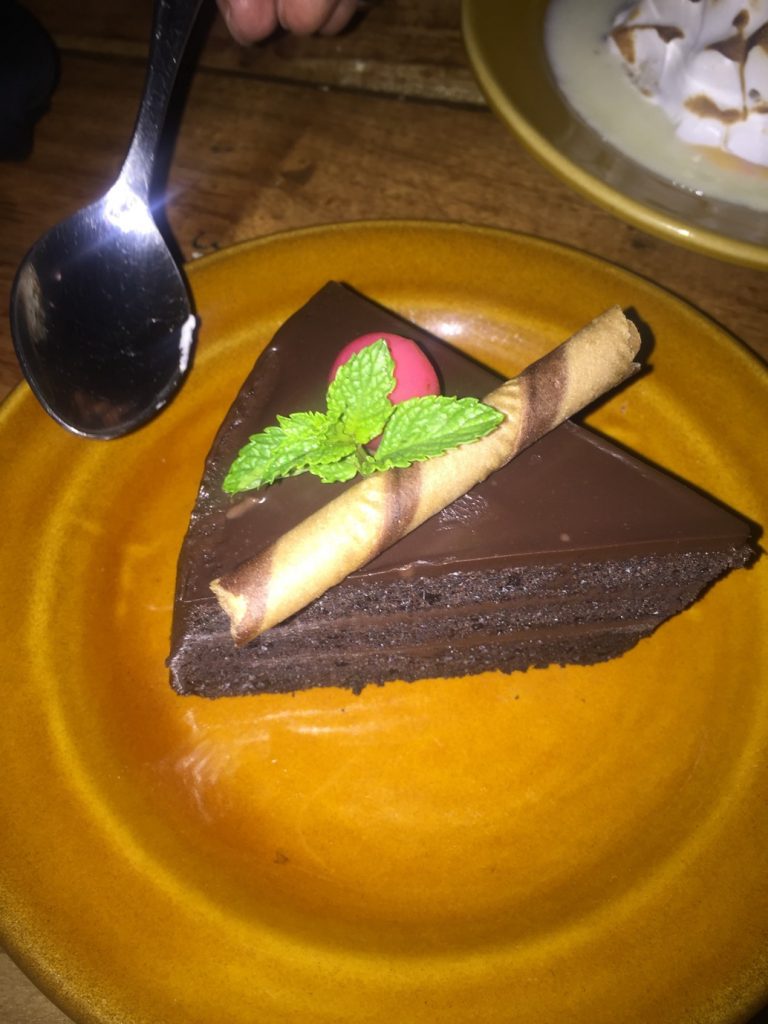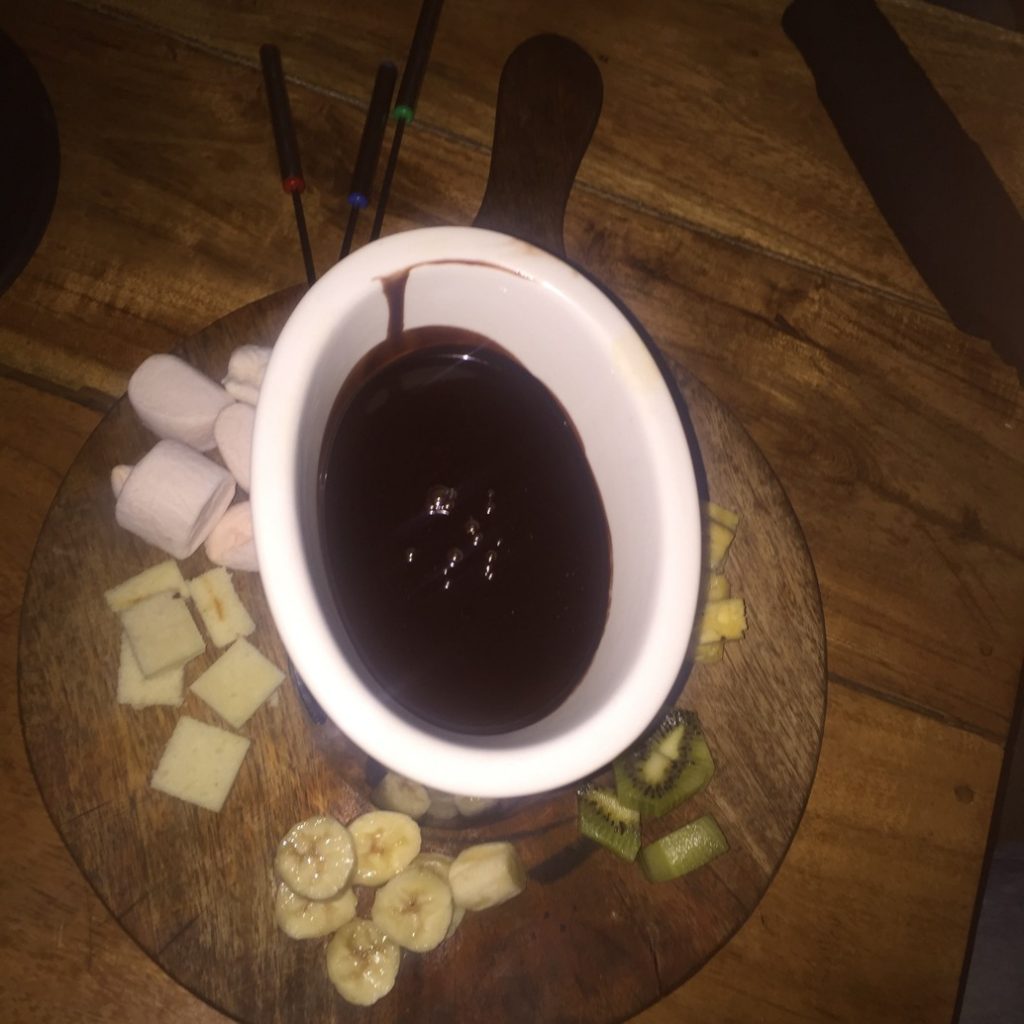 If you also have the greatest memories of the same location, you should definitely make a trip at Bronies. Afterall, we did have limited options while growing up!