Here is a new dose of entertainment from the only live entertainment destination of India, Kingdom of Dreams- a Beyond Bollywood experience full of dances & full of India, actually India as a whole country, all states brought together unanimously by culture, folk dances, extraordinary performance by the artists who live their dream to make it big in India by making the dances of India famous be it Punjabi, Rajasthani, Bollywood or folk all were the flavours which added crazy razmataaz to the whole event.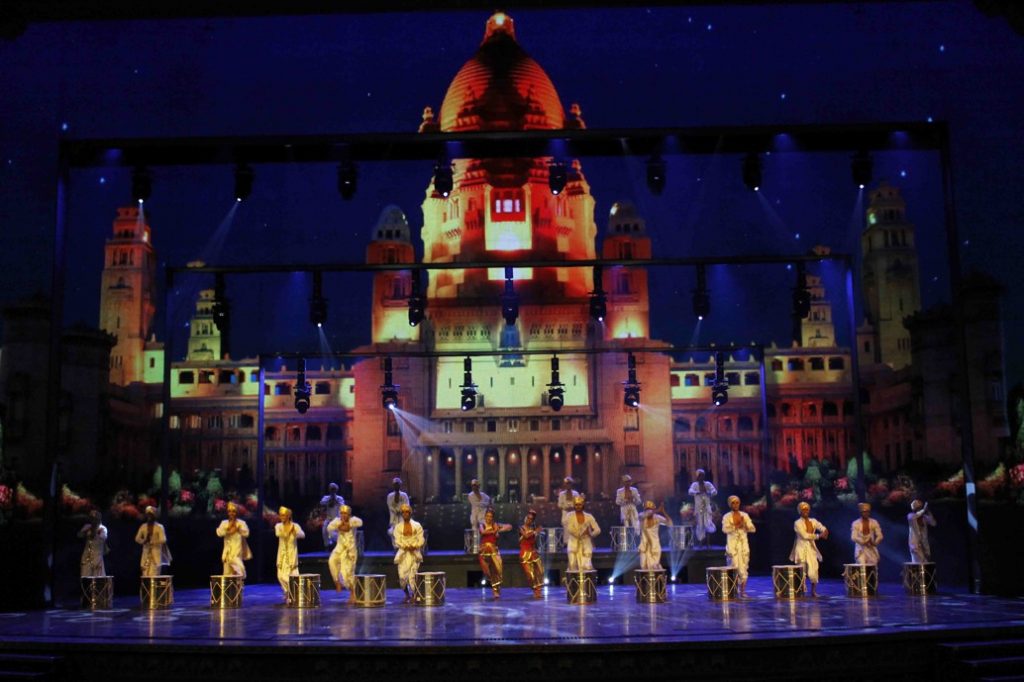 Kingdom of Dreams, RG Studios and the leading music composers of Bollywood, Salim-Sulaiman launched Beyond Bollywood- a spectacular musical recently. The main characters of the dance musical are Raghav played by Mohit Mathur & Shailey Shergill played by Ana Ilmi. From the prestigious Palladium and West End at London to Brussels, Germany, France, Algeria and other countries of Europe, the magical theatrical has taken audiences on a truly cultural tour of India capturing the fire, grace and passion of Indian dance.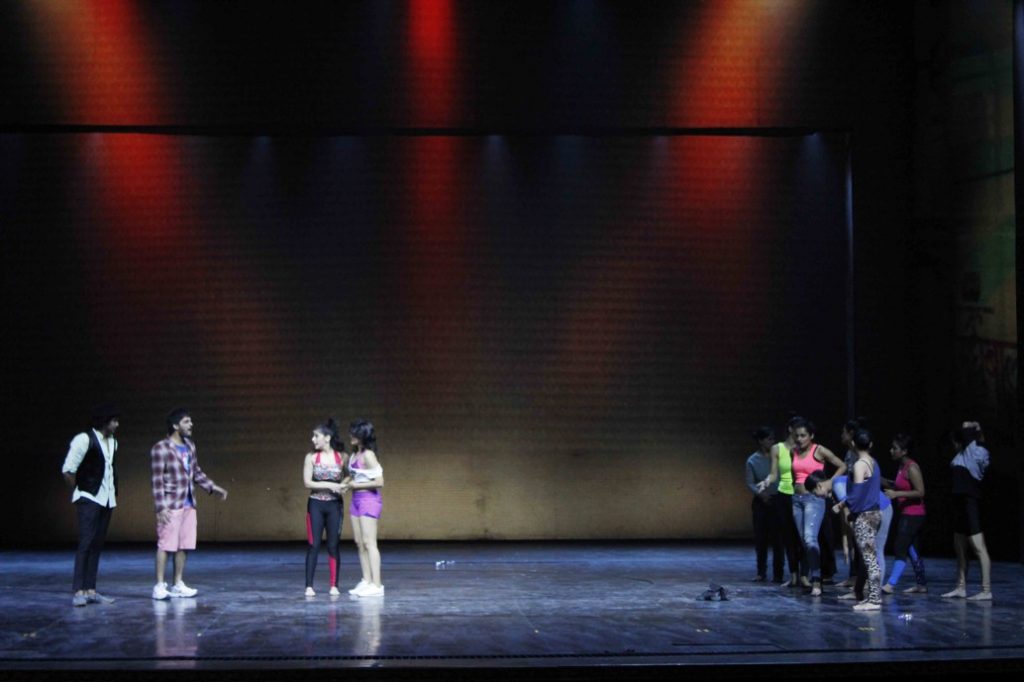 The story is a heartwarming tale of a dancer Shailey who armed with a burning desire to turn her mother's dream into reality, sets out in search of her roots. The magnificent theatrical brings alive the sheer hypnotic splendour of India which casts a spell on Shailey and spurs her on in her journey to give shape and form to her mother's dream.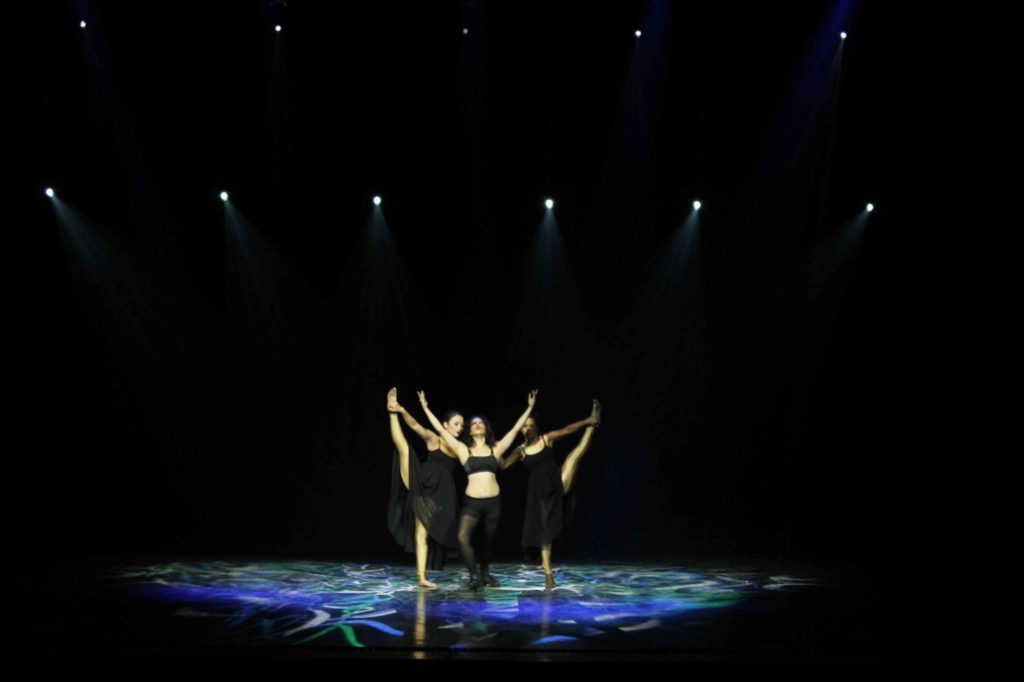 Beyond Bollywood is a grand theatrical experience that brings a mighty mix of masala, culture and Bollywood to Kingdom of Dreams. The dances enthrall and the grandeur of visuals enraptures the audience transporting them into a magical world swirling with colour and romance as the protagonist explores her country of origin. The show has been written, directed and choreographed by Rajeev Goswami a stalwart of Bollywood while lyrics have been penned by Irfan Siddiqui.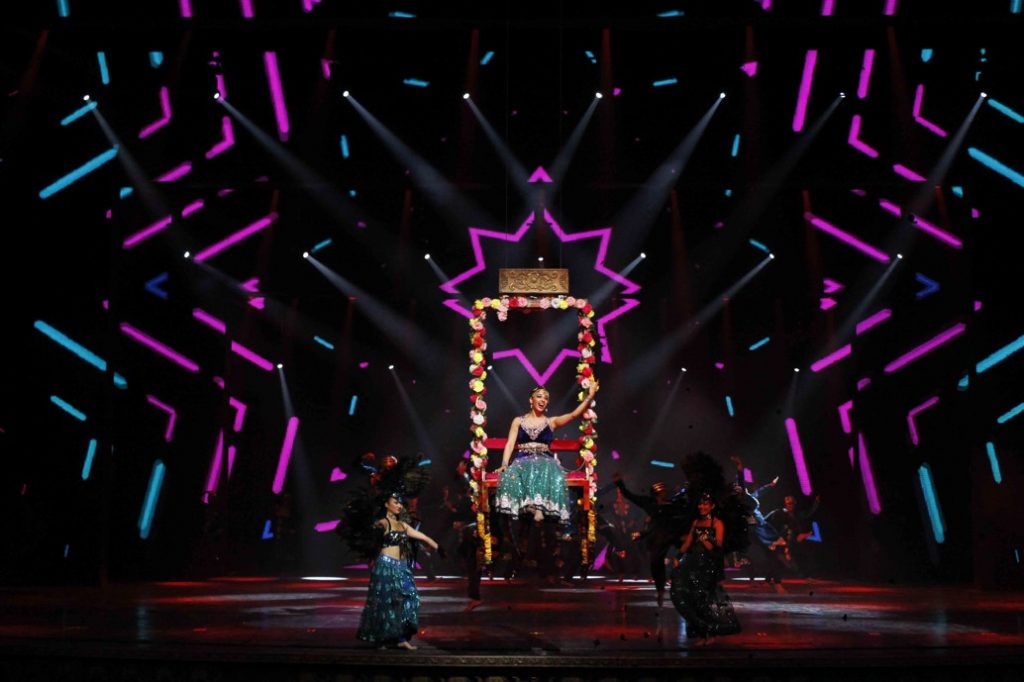 Everyone beautifully danced & played their character sketches well and gave us a feel of united India with their foot tapping dances & their unbelievable interaction with the audience, the language of dance through which they spoke, how it unites India as a culture is what made us all feel special & proud as an Indian.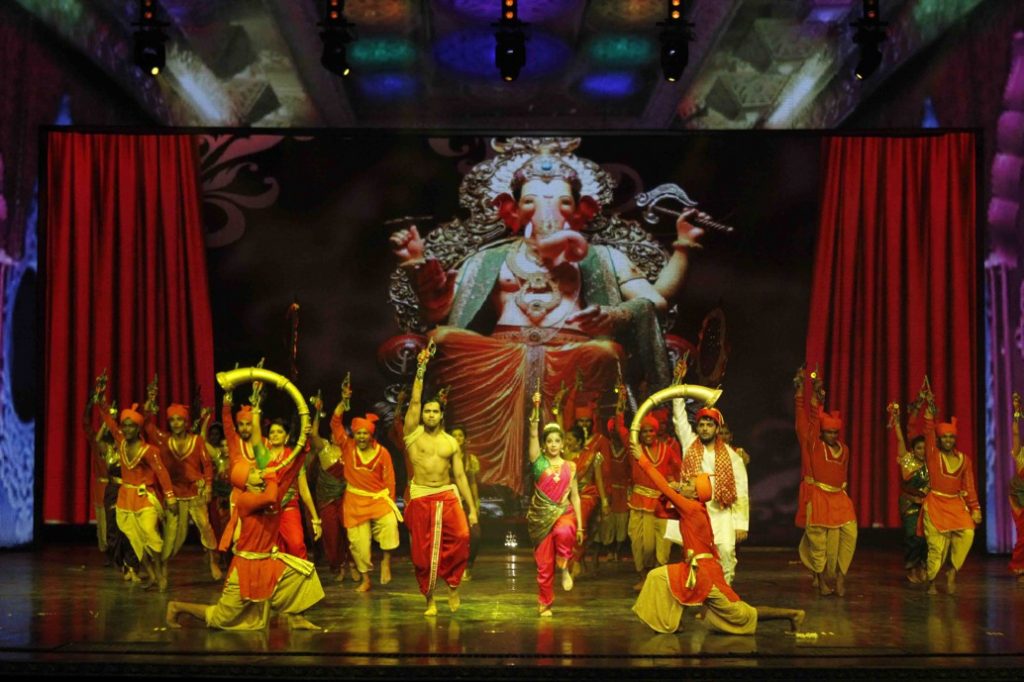 We belong here & its good to know our roots & culture more and I think dance as a form of art & expression does the needful here and it truly made the whole experience worthwhile. I still can't forget the beautiful aerial act in white performed live by Shailey and Raghav or be it the Garba or Ganesh Mahotsav, everything was so colourful and the vivacious energy of the dancers was truly amazing.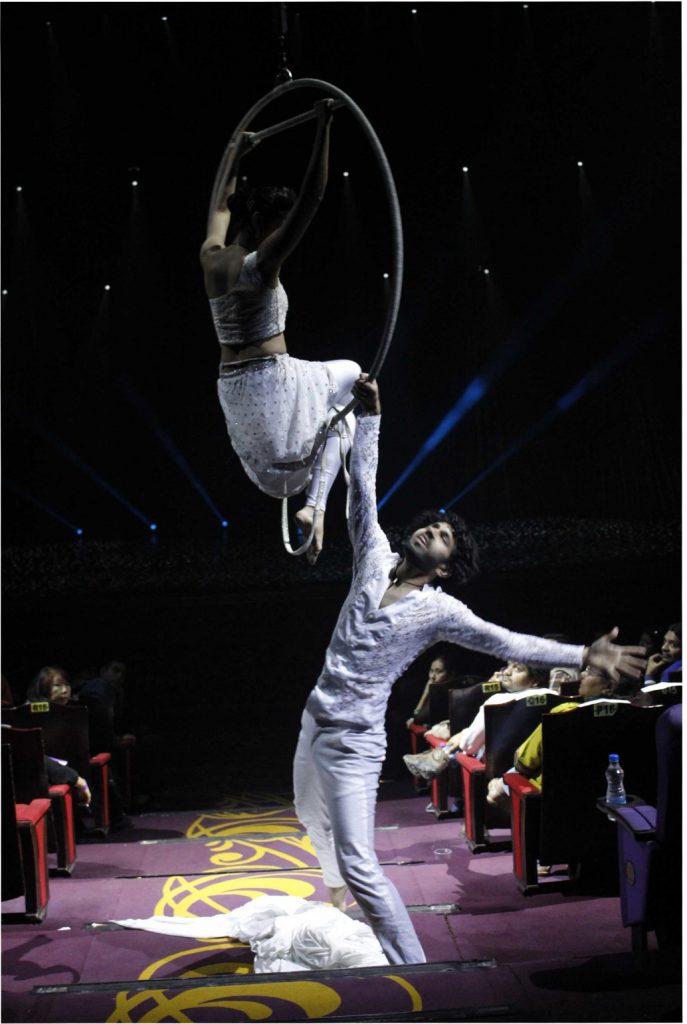 Moreover the music directors Salim-Sulaiman have composed nine original music compositions for this entire theatrical and have being preparing since 4 years and now their dream turned into reality with Namaste India as their end anthem where everybody is excited & dancing to the melodies and tunes of India & proud to be associated with such greatness & admiration for all the cultures amalgamated & came as one under one roof.
It couldn't have been best but the bestest with such great talent before our eyes and yes this goes without saying its beyond dreams & reality, a step ahead out of Bollywood into dreams & ambitions of dancers who want to make it big with India being their inspiration & motivation so that a nation stands one and becomes one.