On a typical Delhi Monsoon Friday Evening recently, we were invited to Four Points by Sheraton (This is on the main NH8 Highway and just after you get off the now non-existent toll coming to Delhi; take the slip road to reach here) to be part of the Best Brews Program.
The Best Brews Program is a program run by Sheraton across properties around the world aimed at pairing beer with food and actually cooking with beer. So what better day it was than International Beer Day to give a taste of the Best Brews Program.
The evening started with Chef Anuj Kapoor talking and cooking food with beer; If there was ever heaven on earth for us beer lovers it is here; Anuj whipped up a Beer Linguini; which I must say was the highlight of the evening for us.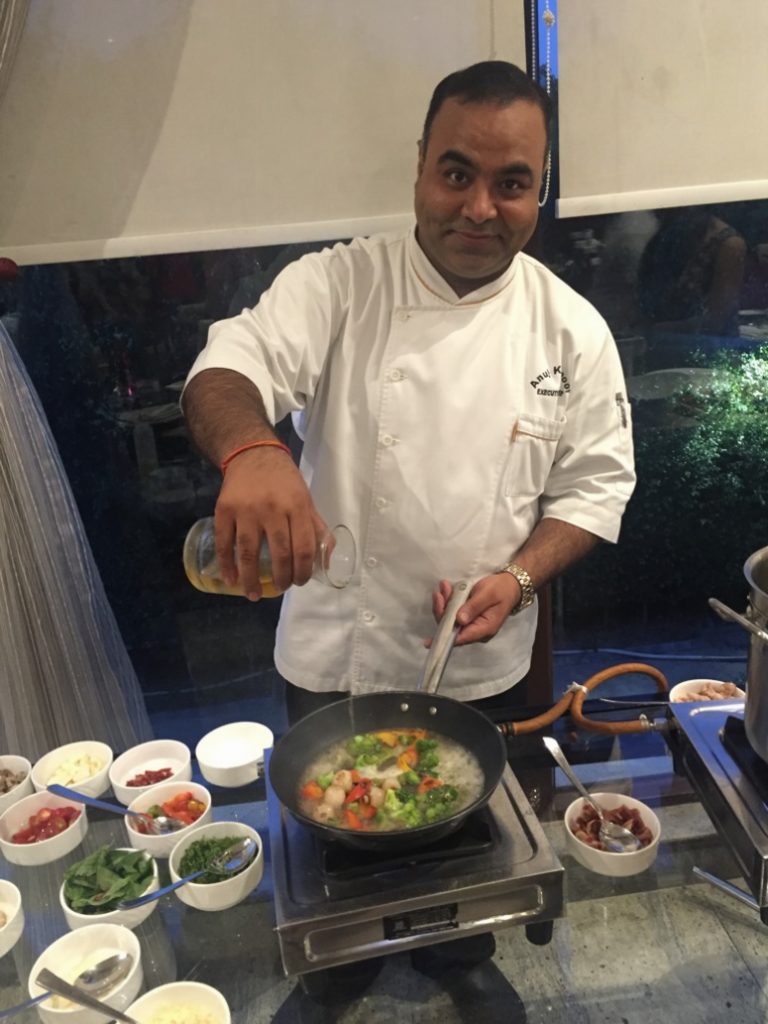 Vegetables were sautéed with Draft Beer and I must say this was a first for me and it did not disappoint in any way; there was a chicken version of the same which my carnivorous friend happily lapped up. We were in a Beer Fest and hadn't even touched beer till yet and we were not complaining.
On the other side of the restaurant near the bar was where all the action was now. There were beer tastings going on along with beer cocktails being done by the "Beerista" who was playing to us like the piper piper and in no time had all of us trying different beers. I am not the one to mix my beer with any other drink and the bar was happy to oblige by serving different Ice Cold beers (Lager, Wheat, Pale Ale). All were happily being served with refreshingly happy and attentive bartenders.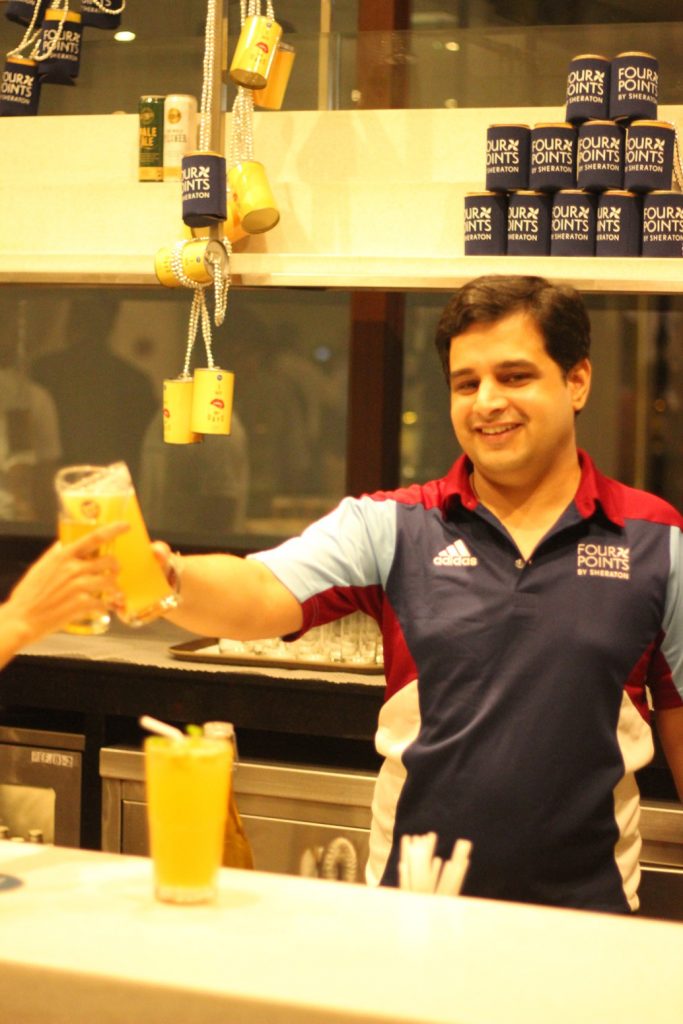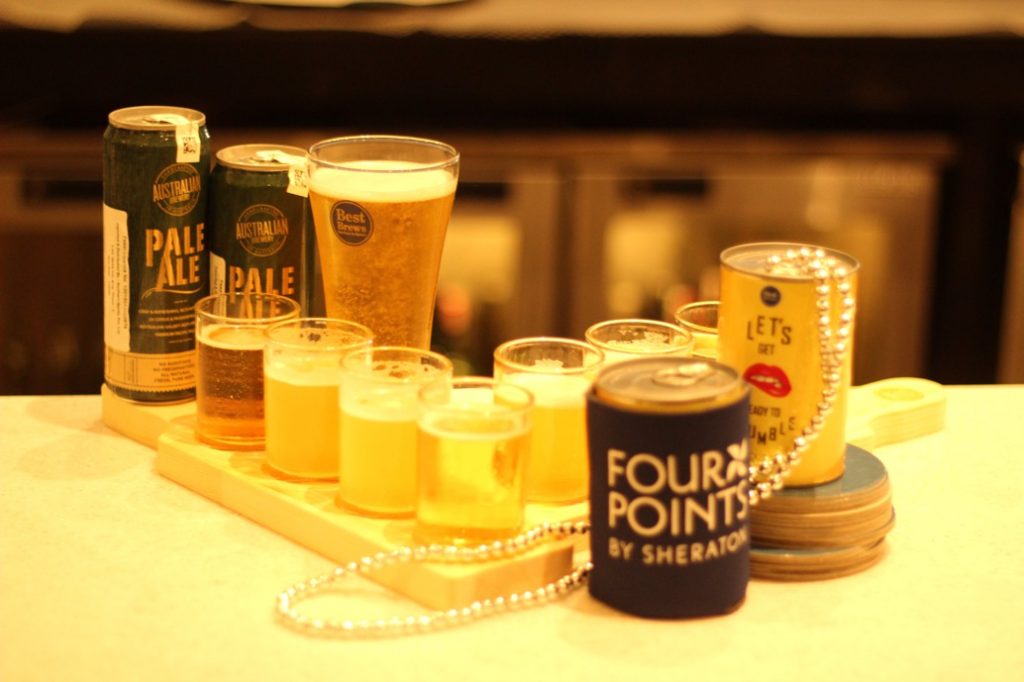 This looked like a night of great promise with great food on one hand and Ice Cold beer on the other; just when we thought this could not get better; there was a stand up comedy act by Kautuk Srivastava. The act was extremely well timed and the jokes were fresh and thoroughly entertaining and in no time had all of us almost on the floor with his act. Post the Stand up comedy act; there was a buffet spread which had the usual spread.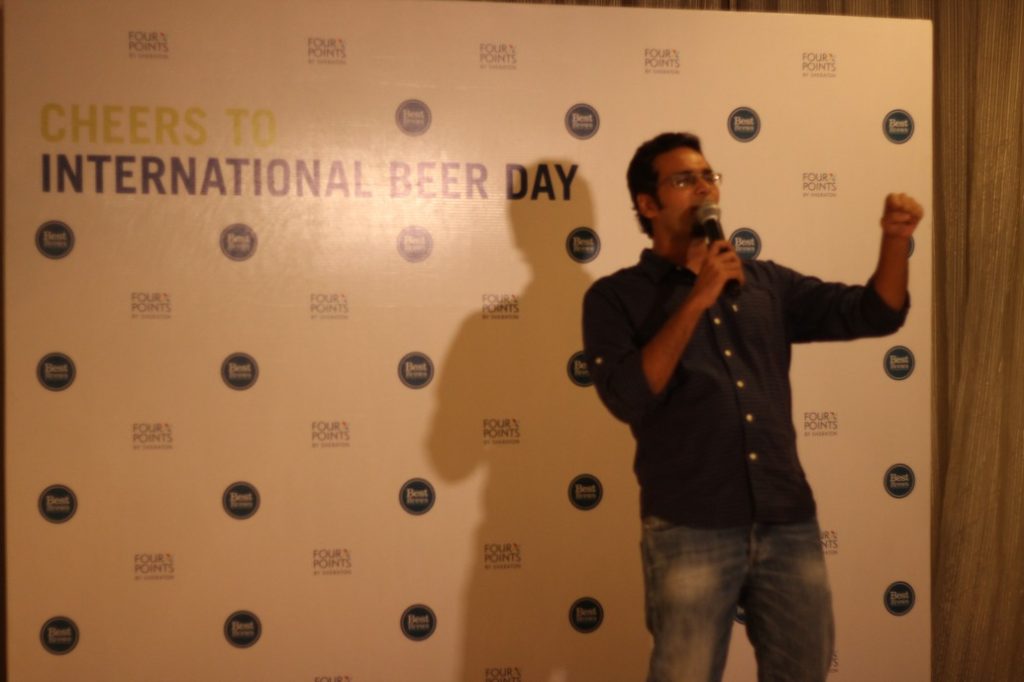 All in all, it was a wonderful evening and I do hope that such events become a standard feature for Four Points by Sheraton.
Review Credit: Manu Jain