Tired of eating at noisy places where you can't talk, relax or enjoy? Here is a place with acoustic settings called Depot48 in Greater Kailash in which 48 stands for GK's pin code. It's a place with music which does not disturb you because of the acoustic settings along with good food which is healthy, nutritious & fresh. Started by Vikas Narula, his sister Monica and brother-in-law Girjashanker and menu been curated by Chef Ritu Dalmia, Depot48 carries forward the ethos of Depot29 and is a premier meeting ground for musicians and music lovers. Here both music & food are given equal priority so that you can relax as well as indulgence.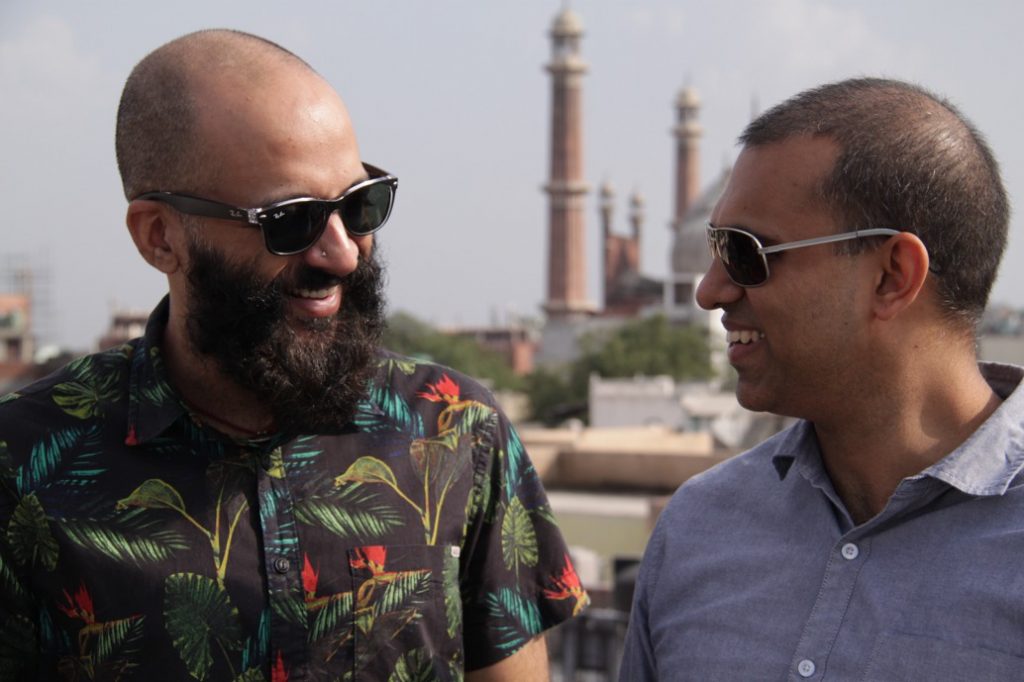 Girjashanker himself is a sound engineer who has designed the sounds of the place and Vikas was earlier staying in Australia and is a Corporate Marketing professional who came to India to realize his dream. The interiors are done in grey & brown, very simple and subtle, toned down with old cassettes at the entrance giving it a retro feel. Don't miss the photographs in black & white in the restaurant taken by the trio from their escapades around the globe. Depot48 has a strength of 8 chefs in the kitchen.
They are in plans to set up a bakery so that they have a bigger bread menu. They also have a French Chef, Chef Thomas on board to prepare the fresh & wholesome delicacies. Also they have a cocktail called Monicatini, the spicy cocktail which is named after Vikas's sister Monica.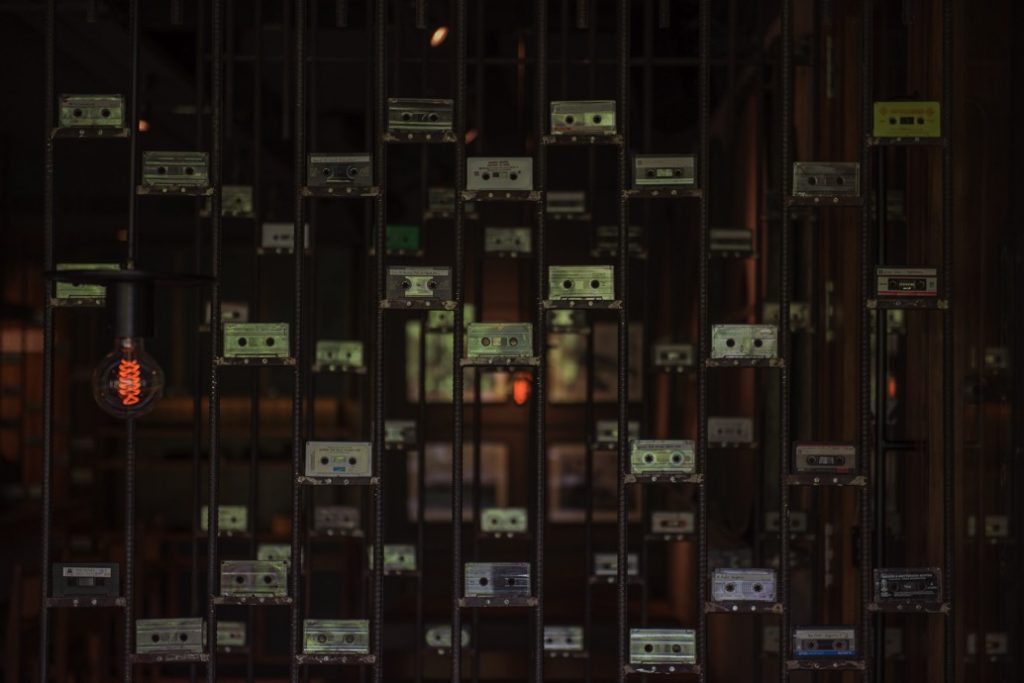 Vikas takes care of every smallest detail so that the customer is left happy & satisfied after the meal thanking him enough for this warm hospitality and the food which is just so fresh & delicious. Now they are in the process of changing their menu every 4-6 months adding more stuff with soups and mulled wine going to be introduced for winters. They also have power packed performances like Jazz, Soul, Pop and Fusion with the budding artists so that people can enjoy & have a great time.
We started with Spinach Artichoke & Spinach Dip served warm with homemade tortilla chips. It was really fresh, healthy, tasty and colourfully presented. I was truly mesmerized by the taste!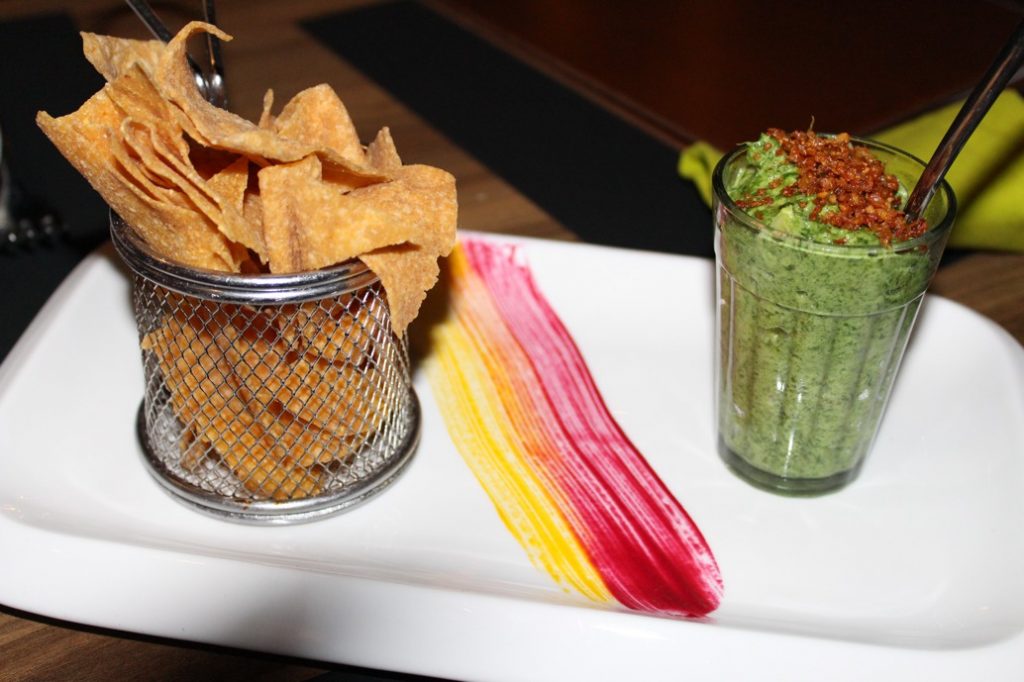 Next was Tostada with Spiced Jackfruit & Avocado Mash. It came in a katori shaped crust and we had to break it and eat with the filling of jackfruit & avocado. Very fulfilling, yummy & must try! It was beautifully presented as well.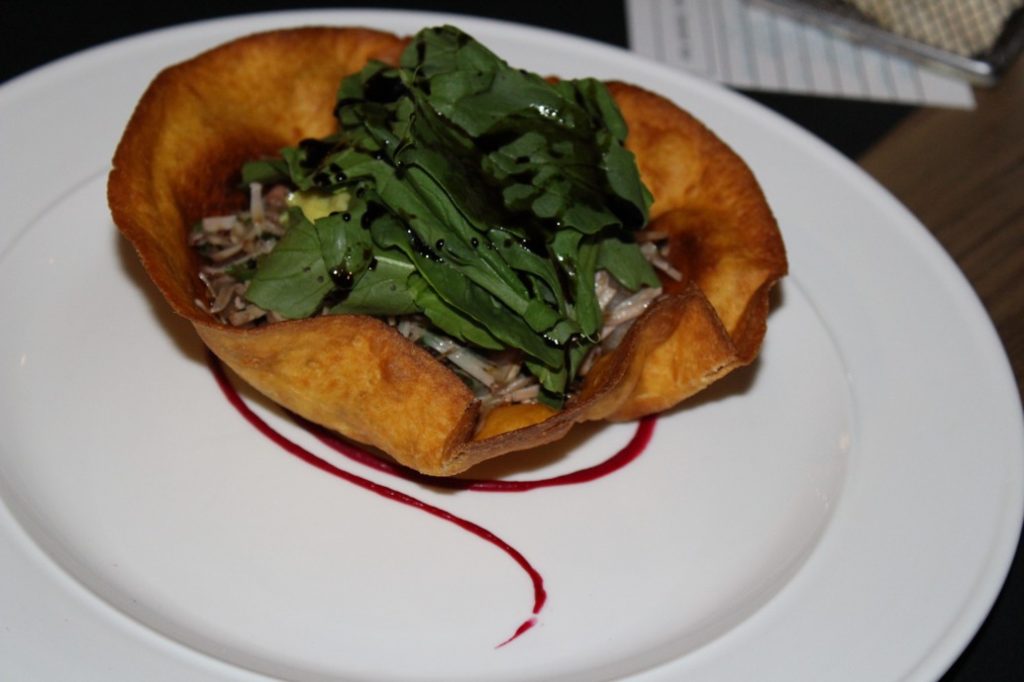 The Quinoa Salad with roasted pumpkin, pomegranate, almond shivers and feta in a honey lemon dressing was refreshing & the taste was heaven to believe. Must try this!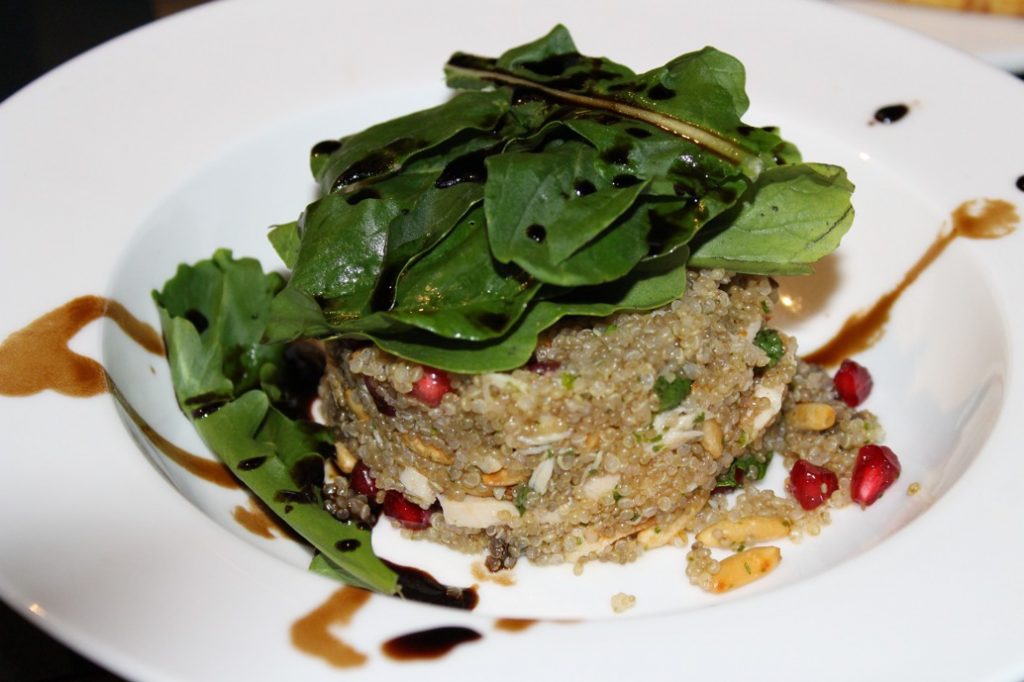 Next we tried their Vegetarian Slider Platter which comprised of 3 burgers- Calcutta vegetable cutlet burger, Mumbai style aloo-bonda burger and jackfruit burger and comes with a side of French fries or onion rings. All 3 were excellent but my favourite has to be the desi Mumbai style one 🙂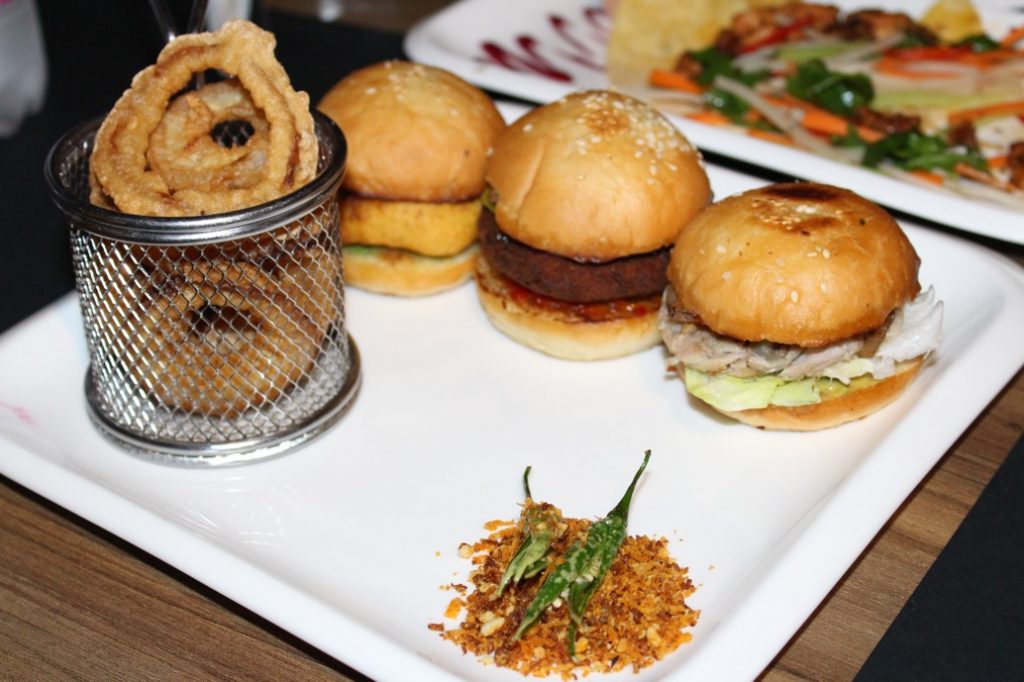 To go along with the food, for the mocktails we tried Gingranate and Orange Mojito. Gingranate had fresh pomegranate, lemon wedges and lemonade with a salt rim and tasted good while Orange Mojito was equally refreshing.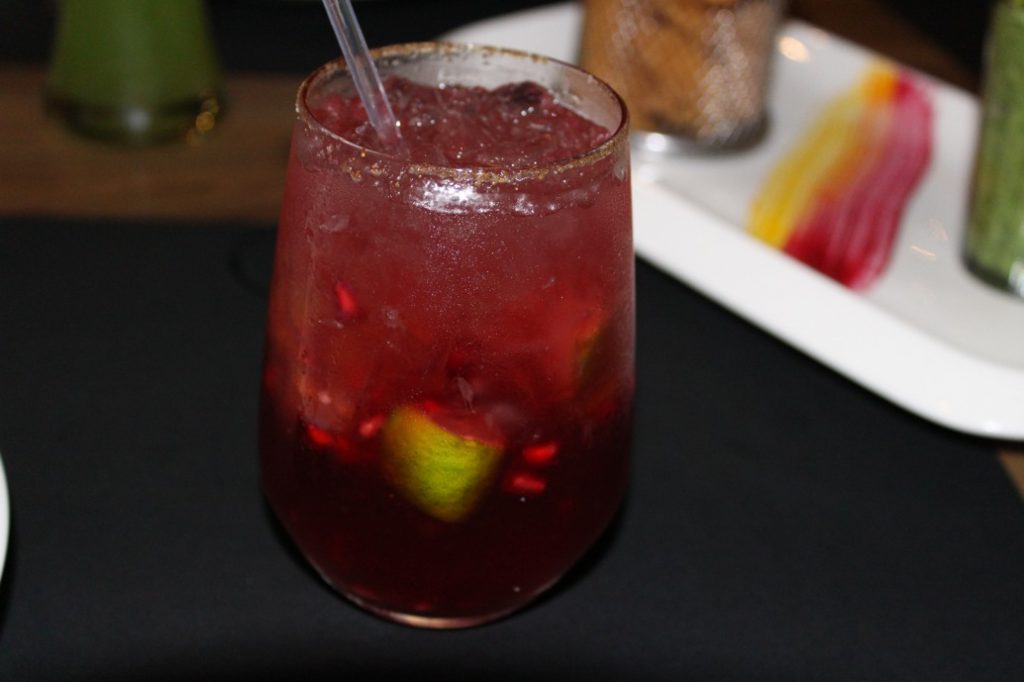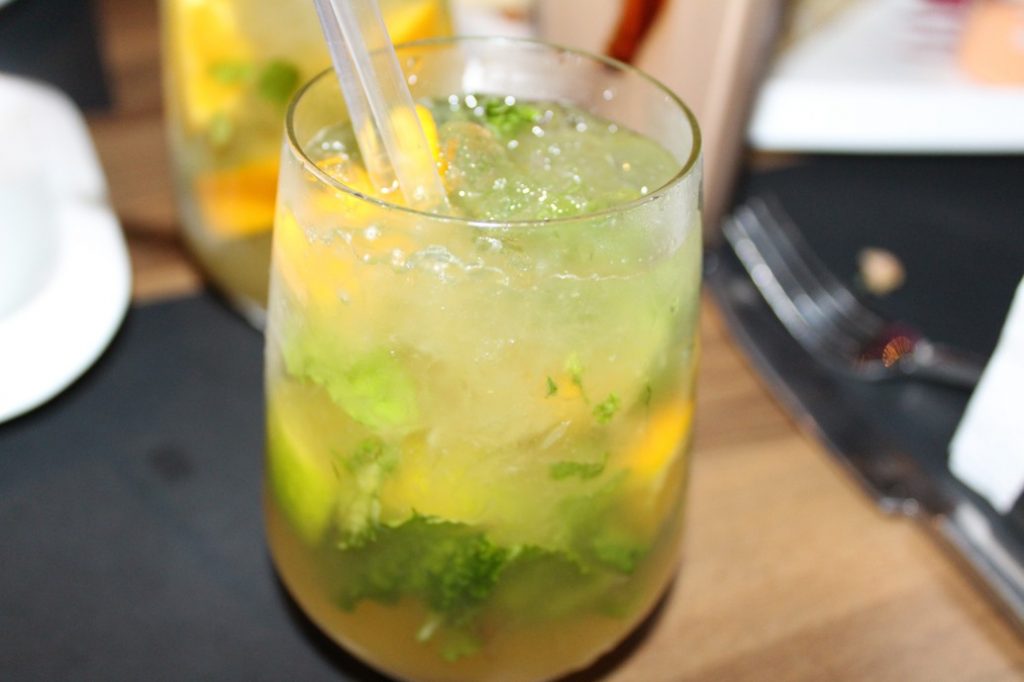 Next were Quesadillas. First I tried the zucchini, olives & jack cheese quesadilla which was nice, cheesy & filled with absolutely the right amount of fillings. Second was the Green Apple, rocket & goat cheese quesadilla which was a little sweet but good & different.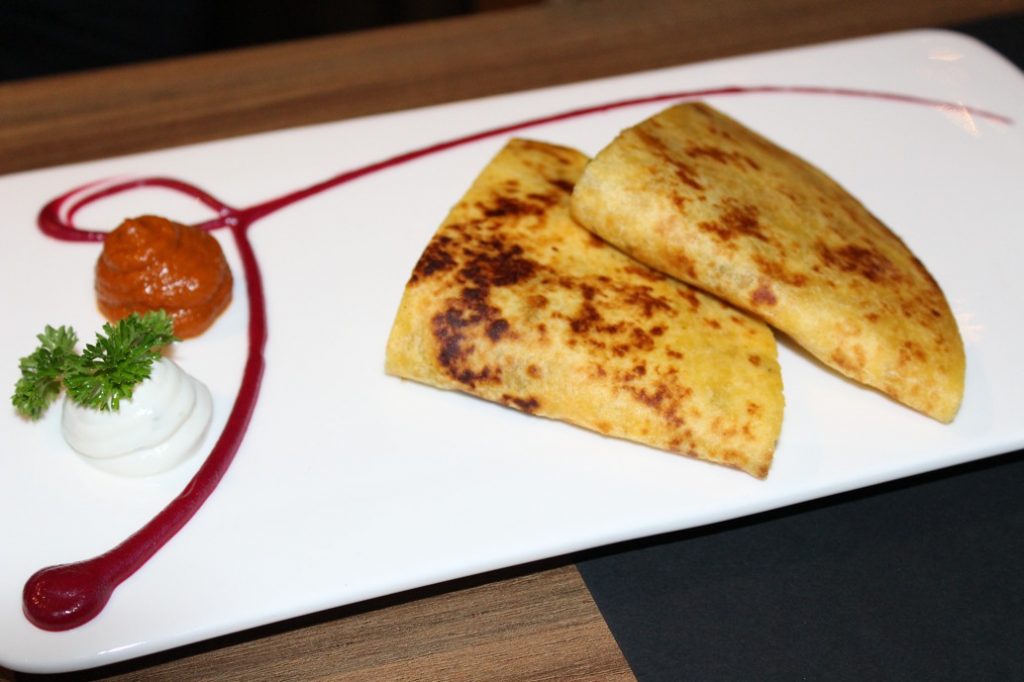 Also we tried their Tacos. The slow roasted pumpkin, feta cheese & pine nuts taco had wild rice + basmati mixed in a Mexican way. I liked it! The Banh-Mi style chicken taco with lemon infused sour cream had juicy small chicken chunks wrapped in it with the dip being served in a small glass beaker.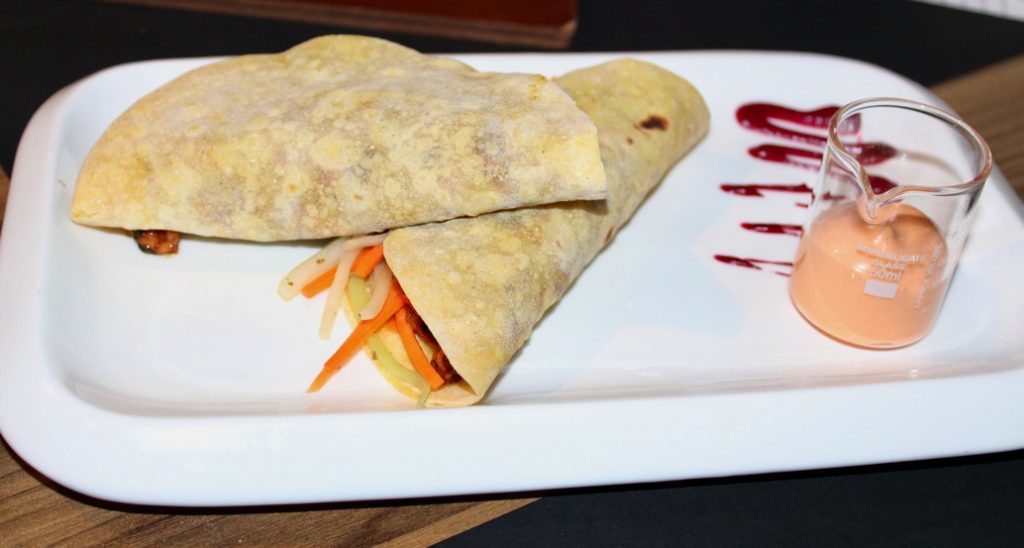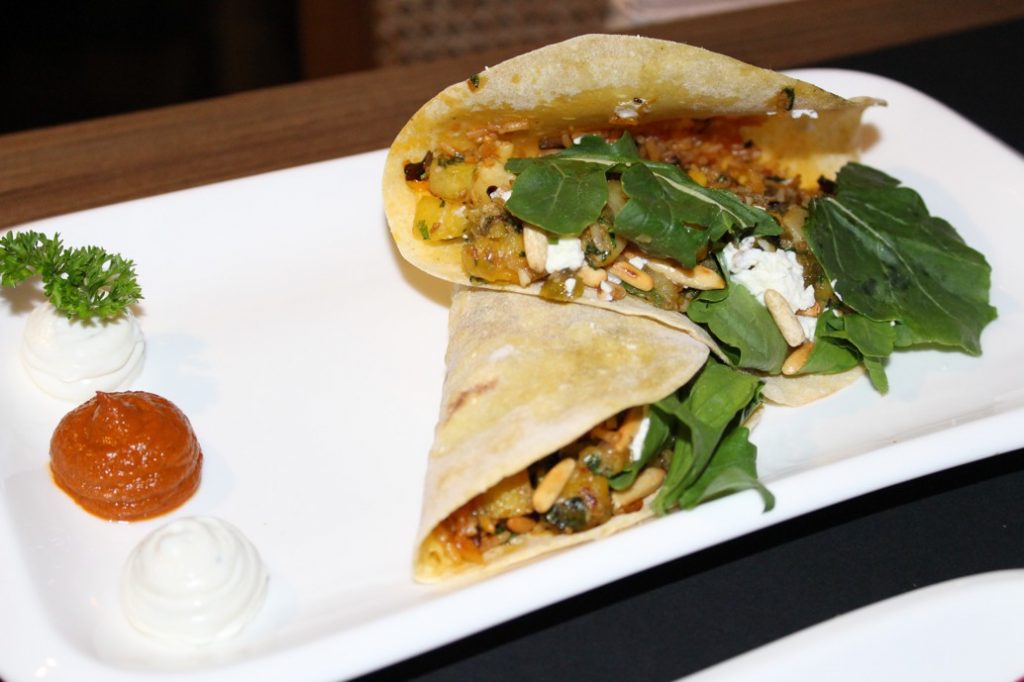 Lastly we tried Linguine tossed with three chillies- jalapenos, green chillies & chilli flakes in a lemon butter emulsion with grilled veggies. Spicy but tasted really good.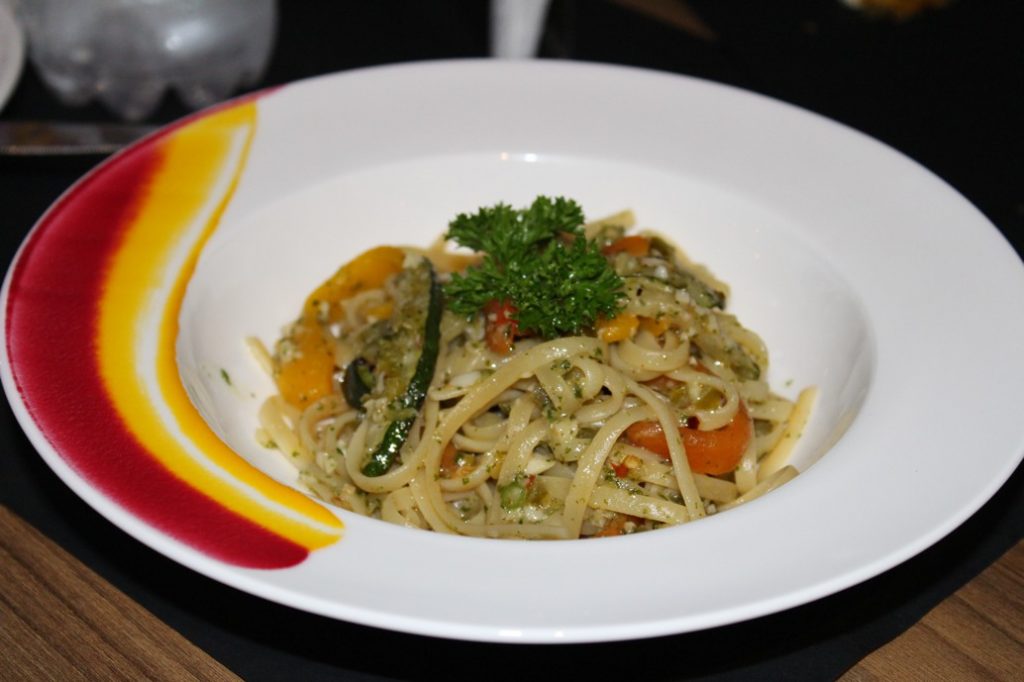 Coming to the desserts, we tried the Waffles and opted for a half & half since we couldn't decide on one flavour. The first half was Chocolate Gianduja with caramelized nuts while the second half was Wild Berry Compote & Mascarpone Cheese, served with vanilla ice-cream. You must try the waffles when you come here. An excellent end to an excellent dinner!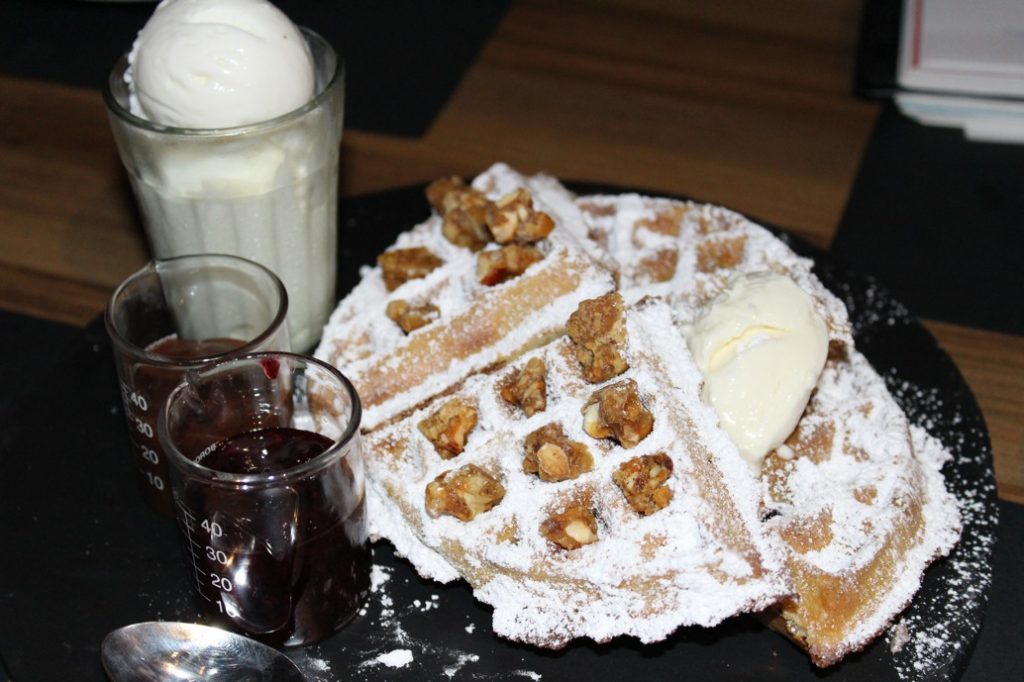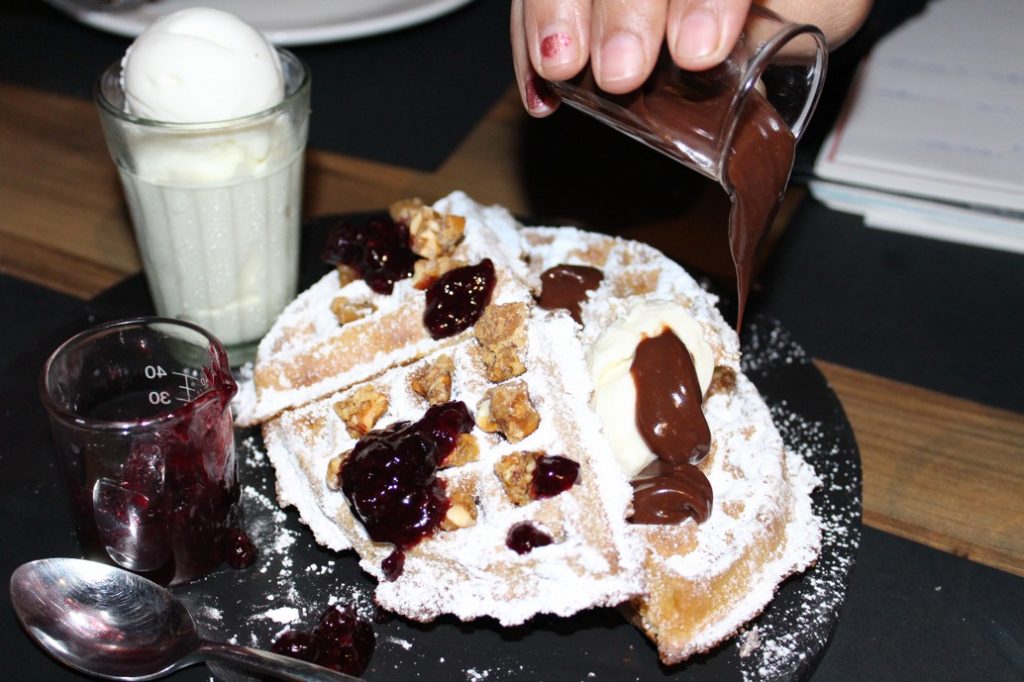 The food was amazing, fresh & delicious be it the sliders, quesadillas or the waffles- everything was perfect! I enjoyed my dinner as well as my interaction with Vikas. It is a total relaxed place and you feel so comfortable in the restaurant because the food is just out of the world and the hospitality is no less.