What if we tell you that you can dine out where Priyanka Chopra goes to have a meal. No, this is not a Mumbai based restaurant, Yes, it's a Bareilly based restaurant but that doesn't mean you go will have to drive down to Bareilly when you can grab a bite at the same restaurant in Delhi itself! Yes, you read it right. Priyanka Chopra and her family have been quite regular to Aurum restaurant based out of Bareilly (Priyanka's hometown) and good news for all PC fans….the place has finally opened up in Delhi after a wait of 6 long years!! Team ChicLifeByte recently made its stop there and was quite impressed with the great food, luxurious ambience and the hospitable management. We met Raj Shrestha Juneja, the director of the luxurious restaurant who took us around the place- a three storey building with a compact terrace which is perfect for winter evenings. The ground and first floor is for the restaurant and the third level is generally for private parties. We loved the gold and purple theme of the restaurant and the Indian fusion menu, though it offers Indian & continental as well. I am sure, like us you would also want to know more about Indian fusion which is 'Indian food presented in western way'.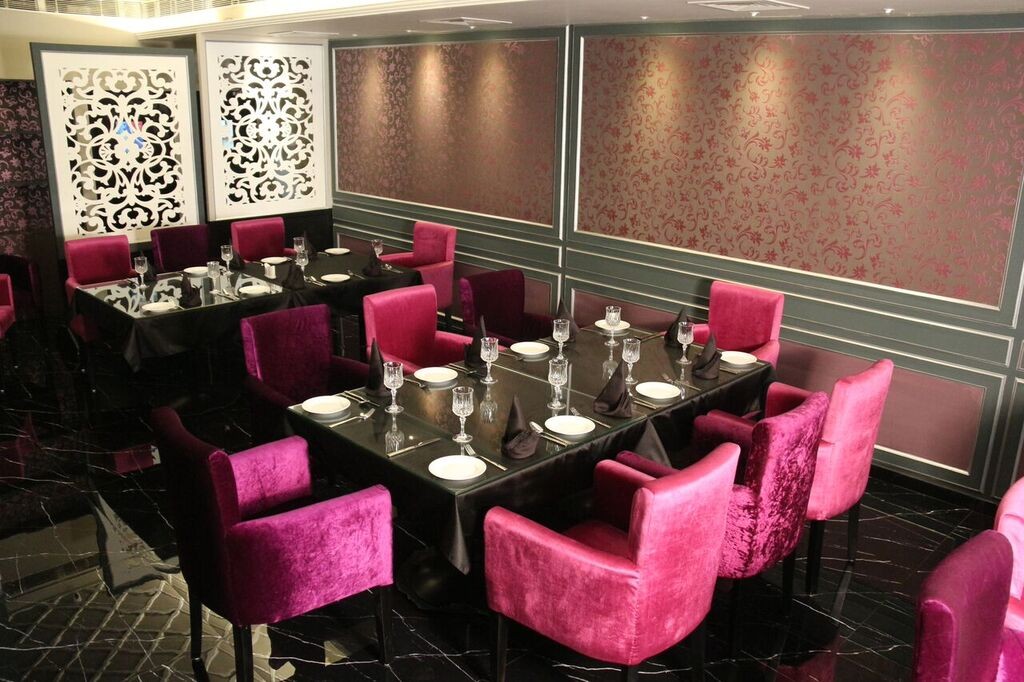 A family run business, Raj himself does the software (food, aesthetics, feel etc) while his father Mr. Raj Shekhar Juneja does the hardware (interiors, furniture & fixtures).   The recent addition to the family is Neha who married Raj in January 2015 and takes care of finance and purchasing. Raj does take inspiration from his father who has been in the hospitality business for 20 yrs and started off by making Hotel Swarn Towers in 1994. Team Aurum has been targeting Delhi market for a while and was initially looking at a lounge. Then they realized that it has a small shelf life but then they wanted to start a decent place where one can eat Indian food. The biggest advantage that Defence Colony offers is parking. One thing that the team didn't want to compromise on was good food and drinks. What's interesting is the way Team Aurum incentives its staff. They have a comment card which is given on every table and is actually an assessment or a score card for the staff who are incentivised accordingly. At present, there are about 30 staff members-15 chefs and 15 staff members. This is the second Aurum in India. The first one is in Bareilly which is obviously visited by PC and her family. BTW, we also spotted PC's mom at the Delhi outlet.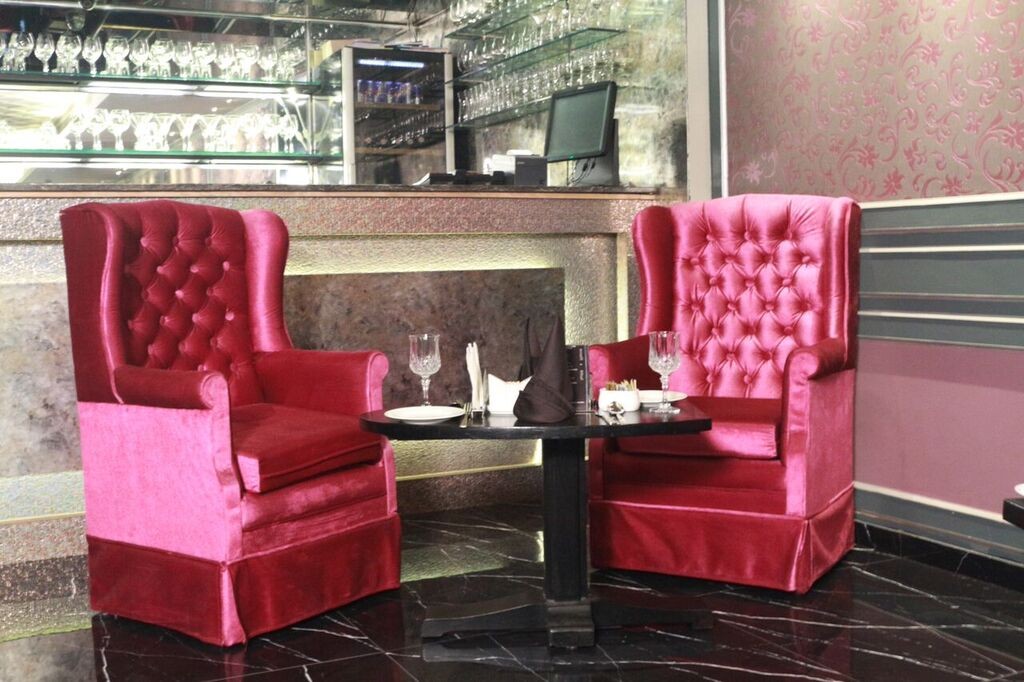 Now, it was time for the food test. Raj was sweet enough to suggest us the specialities and order on our behalf. We started with Kiwi Mint Collin which was Basil flavoured along with sugar syrup, lime juice, kiwi syrup and topped with Sprite and obviously had pieces of Kiwi as well. It felt fresh, refreshing and nice. The Watermelon Beach was full of lemon chunks, watermelon pieces, basil & watermelon syrup topped with Limca. What a nice fusion! Being a watermelon fan, this drink was an absolute delight. The Cranberry Casino had peach, lemon, ice tea, cranberry, lime juice, few drops of sugar syrup topped with Diet Coke and Soda. An amazing combination which was flavourful, refreshing and had the right ingredients in the right quantity.
After the drinks, it was time for food and what made its way was one of the best thing-four different dips in cute little square balls to go with the food – Tomato Salsa which was spicy, Pineapple Dip which was fresh and nice (I had actually never tasted a Pineapple dip before), Mint sauce which has been a personal favourite, and Garlic dip which was in a creamy version – quite different and nice.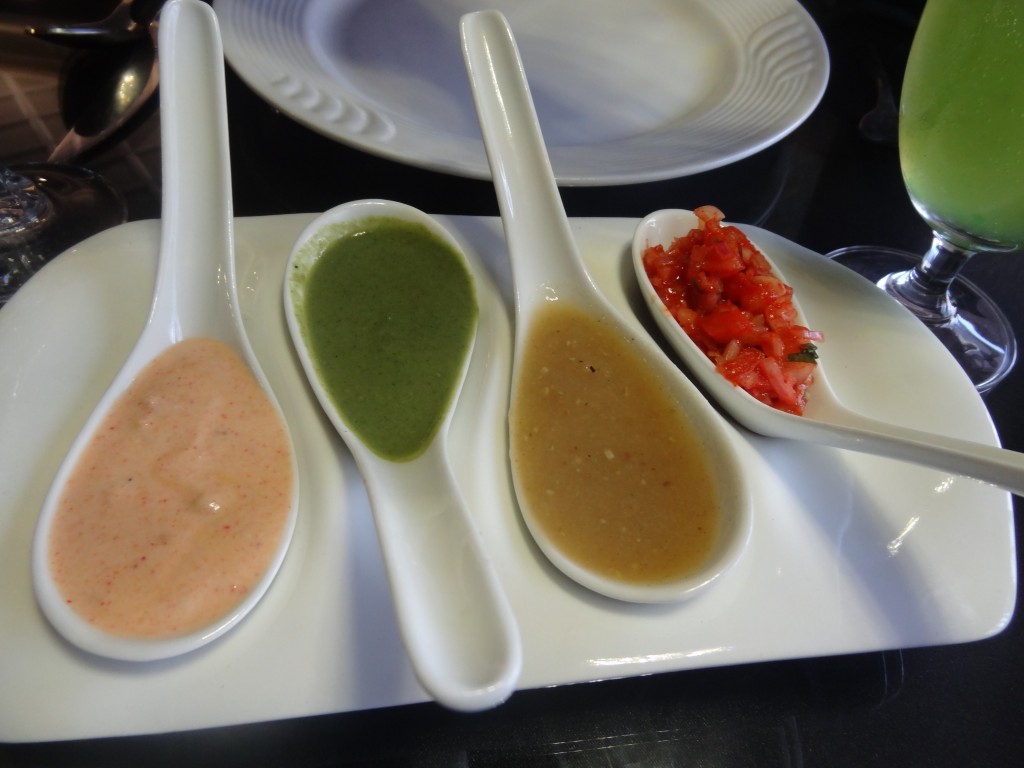 We started our culinary ride with Celery Dahi ke Kabab prepared with hung curd and mild spices which were soft, tender and moist but had a strong flavour of elaichi. The Esphani Paneer made of cottage cheese, cheese and mild spices were soft, juicy, warm, fresh and felt just out of the oven.
The Irani Kebab were 'chicken minced skewers mastered by royal Persian chefs over history' as described by the menu. They were great looking and had a filling of assorted vegetables & eggs. It was the perfect winter comfort food. Eggs and chicken-what else do we want in winters.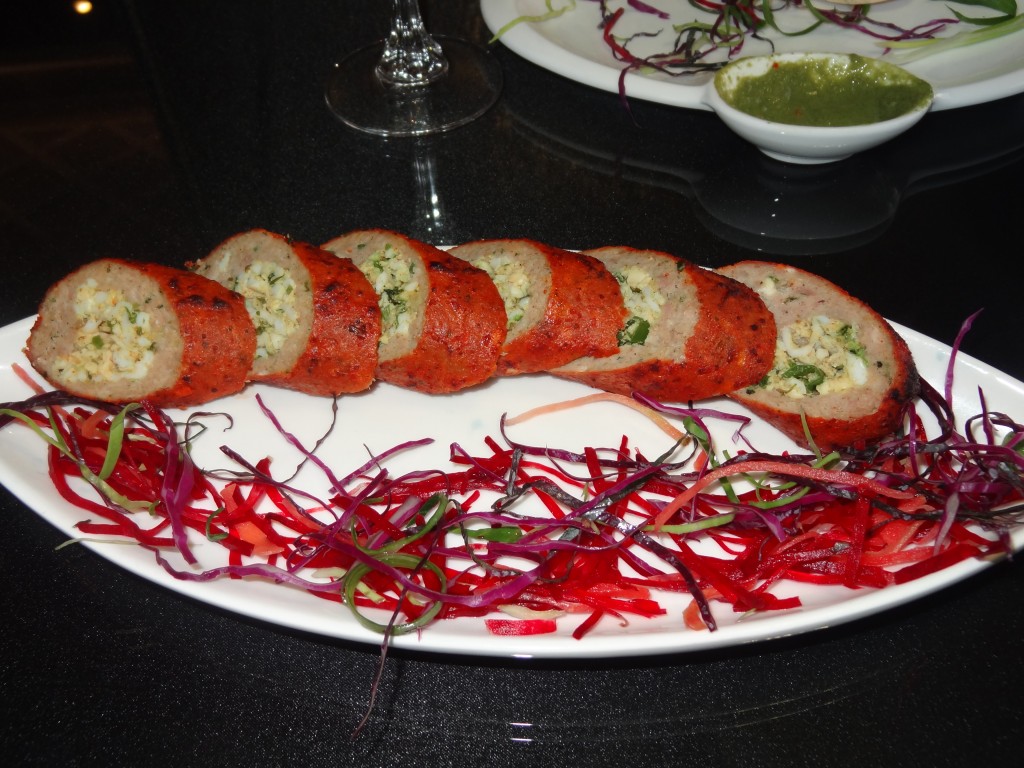 Now it was time for the fourth starter – Banno Kabab which was chicken cooked with cream in mild spices coated with egg yolk and nuts. It was hot and nice with flavour of smoked chicken coming out with nuts making it crisp and flavourful. Definitely a version of innovative cooking.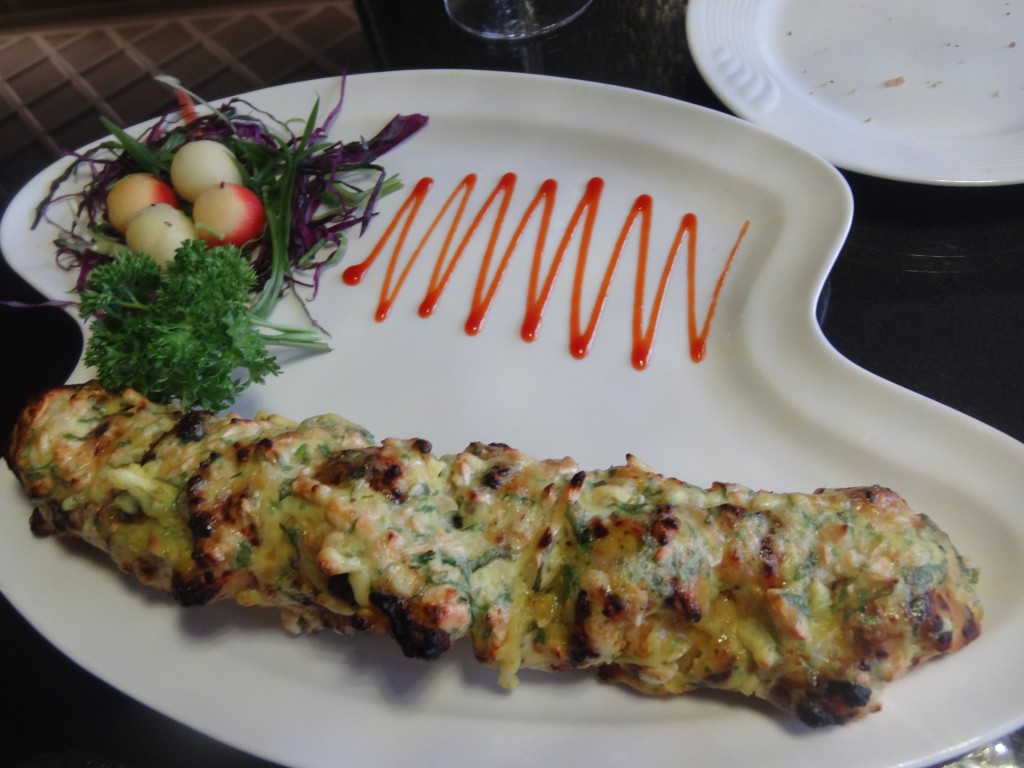 Next, came Cream of Chicken Soup which was thick creamy soup loaded with pieces of shredded chicken garnished with coriander and served with bread toast. Yum, warm, wintery is how I would like to describe the soup.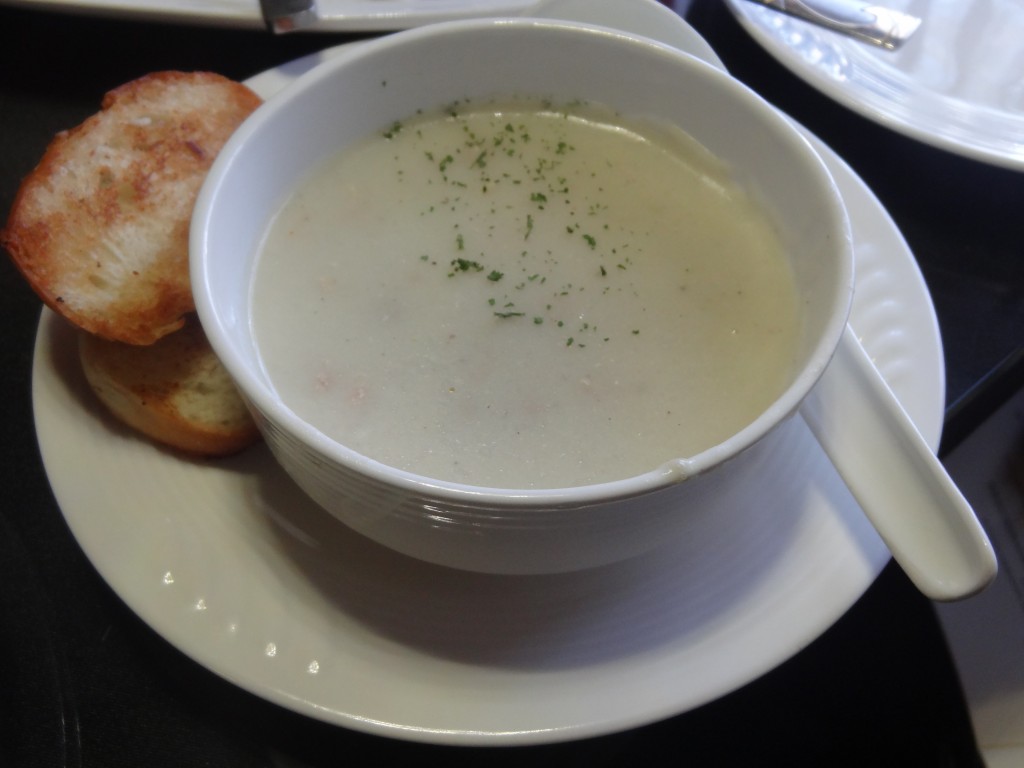 It was finally time for some Indian Fusion food. And for that Raj insisted we try Braan which was butter chicken in naan (it was actually Raj's idea). The first thing that came to my mind was – What an innovation. I never thought I can have butter chicken and naan could be had with fork & knife. It was nicely made and presented well, looked neat and wasn't messy. They were cut out in triangles like a Pizza.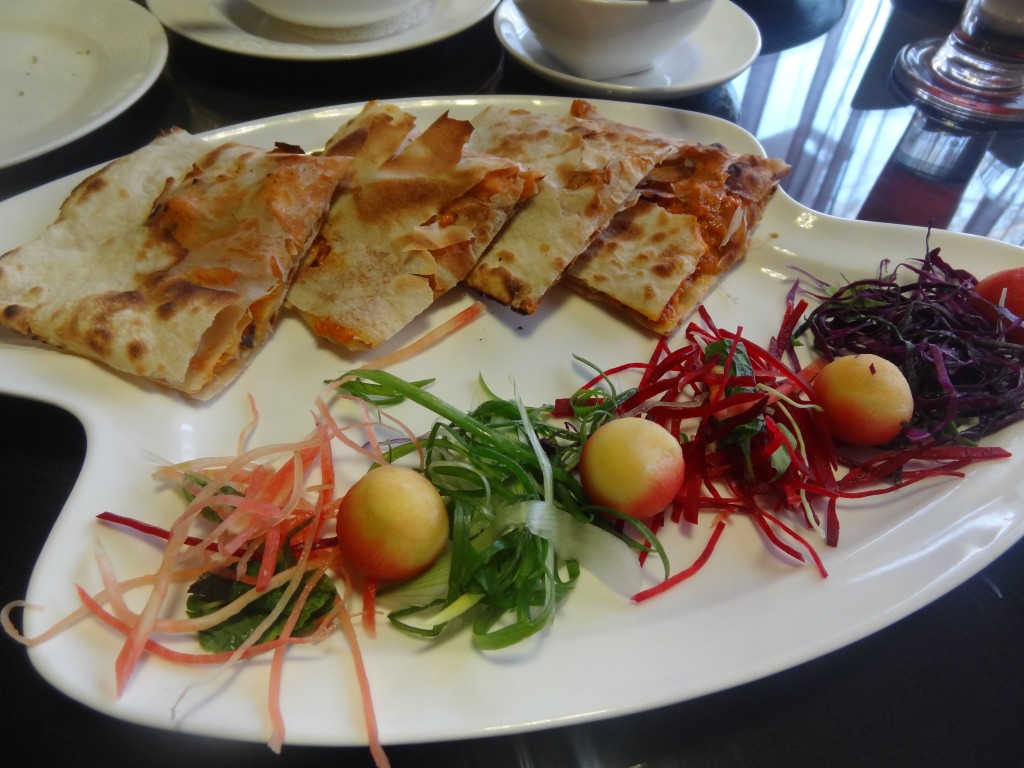 For Main Course, we started with the Punjabi specialty – Dal Makhani which was absolutely delicious, had a rich consistency, and was nice and spicy. The Paneer Tak-A-Tak was described as 'cottage cheese stir fried on griddle with chopped onion tomato mixture medium spice texture' on the menu and I would say it's the most recommended dish. It was mildly spiced, had a great taste as well as aroma and with the gravy made of finely chopped onions, it was an absolute delight.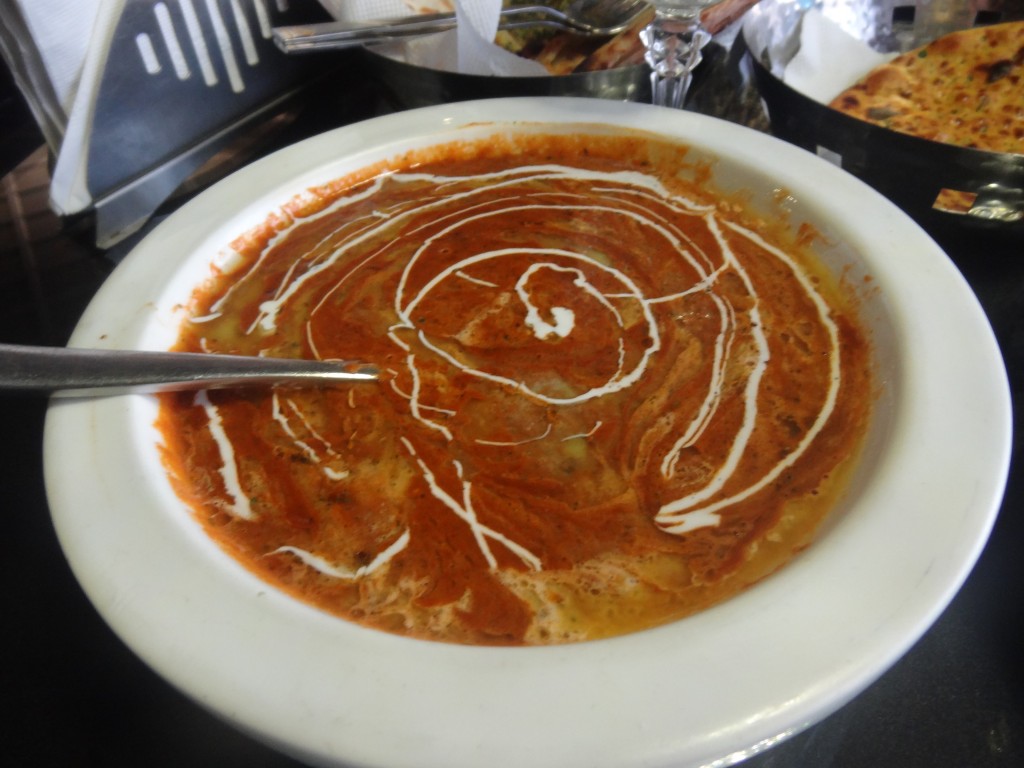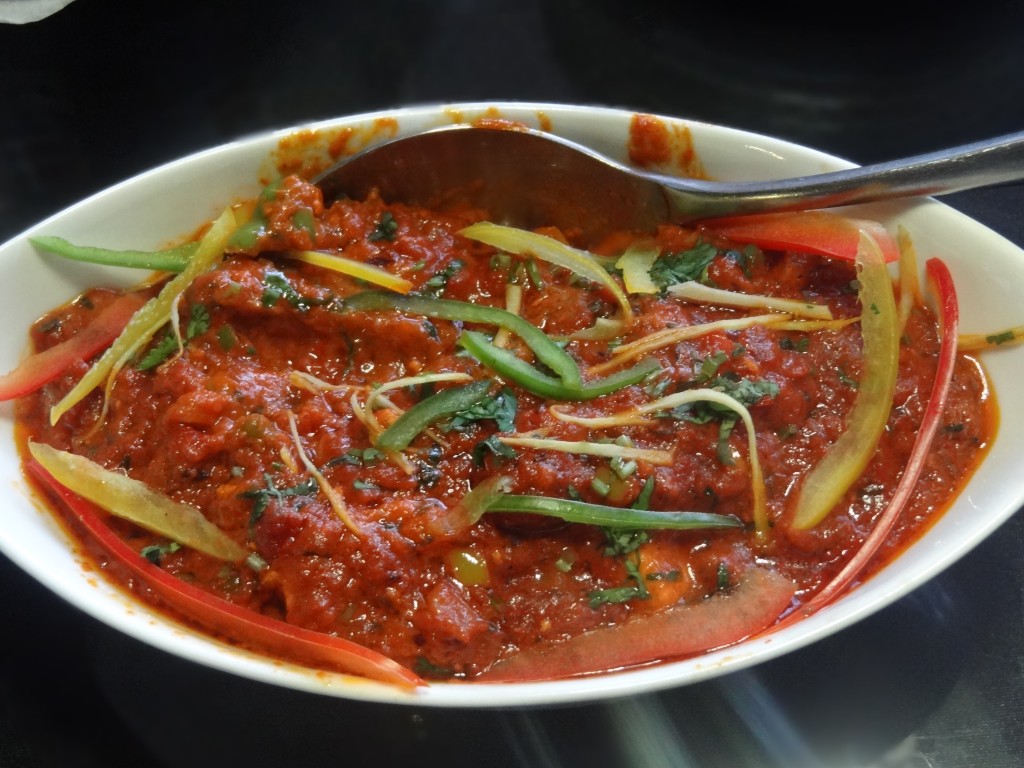 The Mutton Rogan Josh was soft, juicy and cooked to perfection. The Mix Raita had finely chopped tomatoes, onion, cucumber & Indian spices along with coriander was nice and rightly spiced to go with the biryani.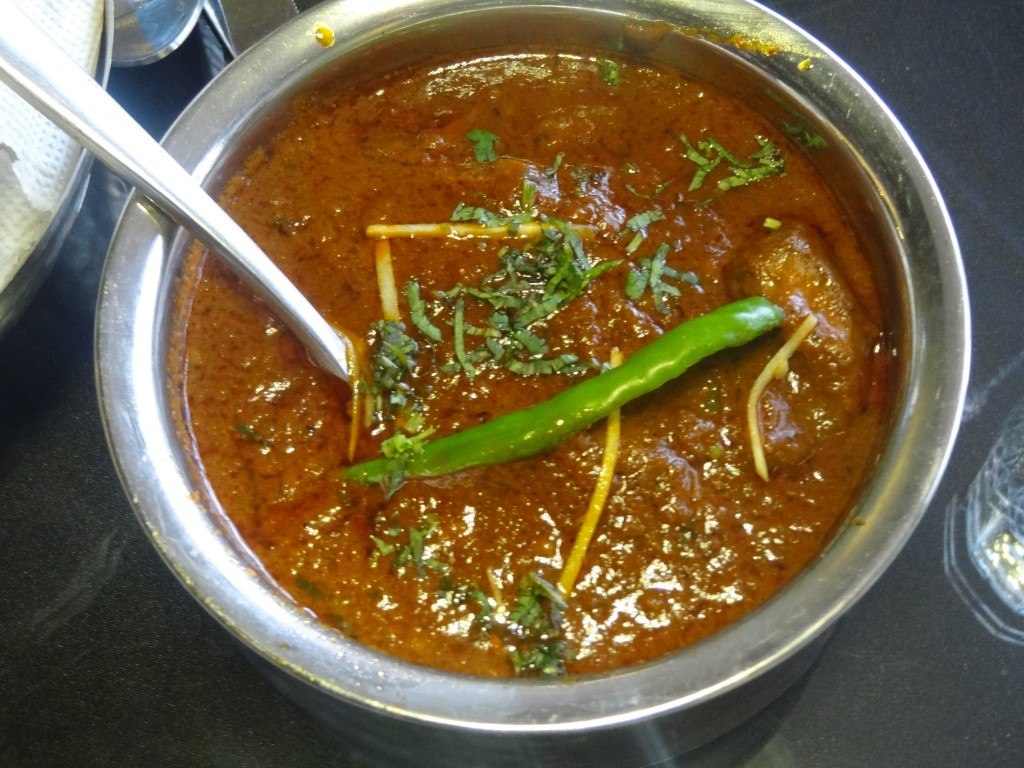 The Aurum Butter Chicken, India's gift to the culinary World was creamy, fleshy, juicy, hot and well cooked. The pieces were tender and soft with a great taste. We could literally see the butter floating on the dish.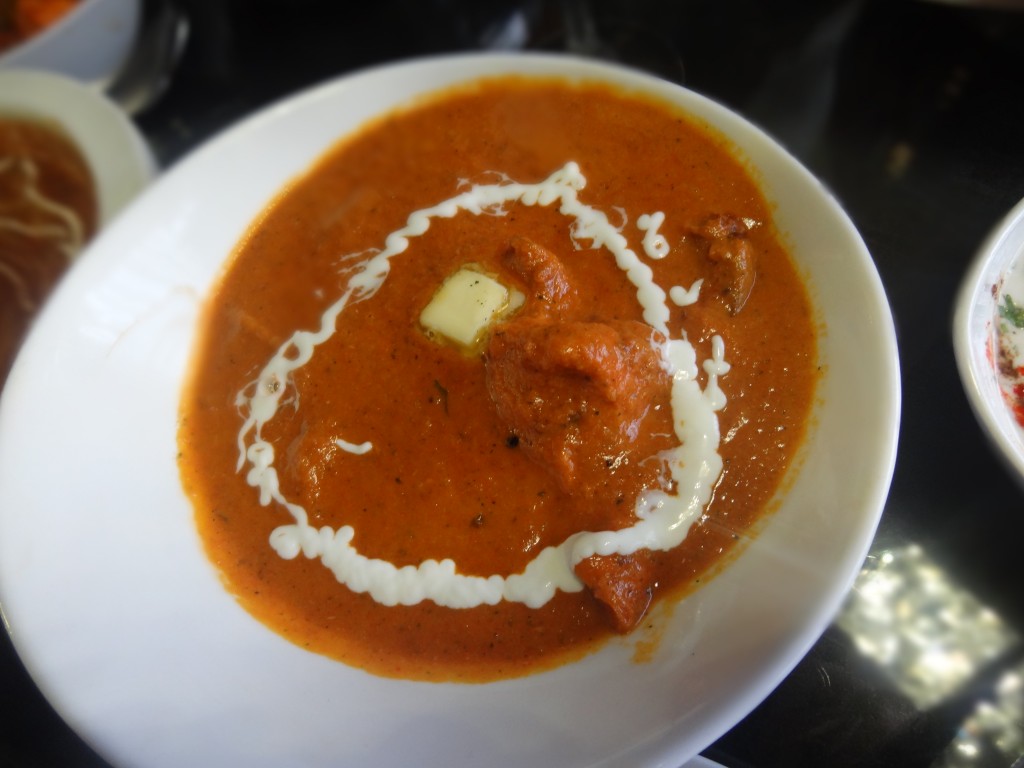 For the breads, we tried the Laccha Parantha, Missi Roti, Pudina Parantha & Butter Naan. All of them were soft & perfect.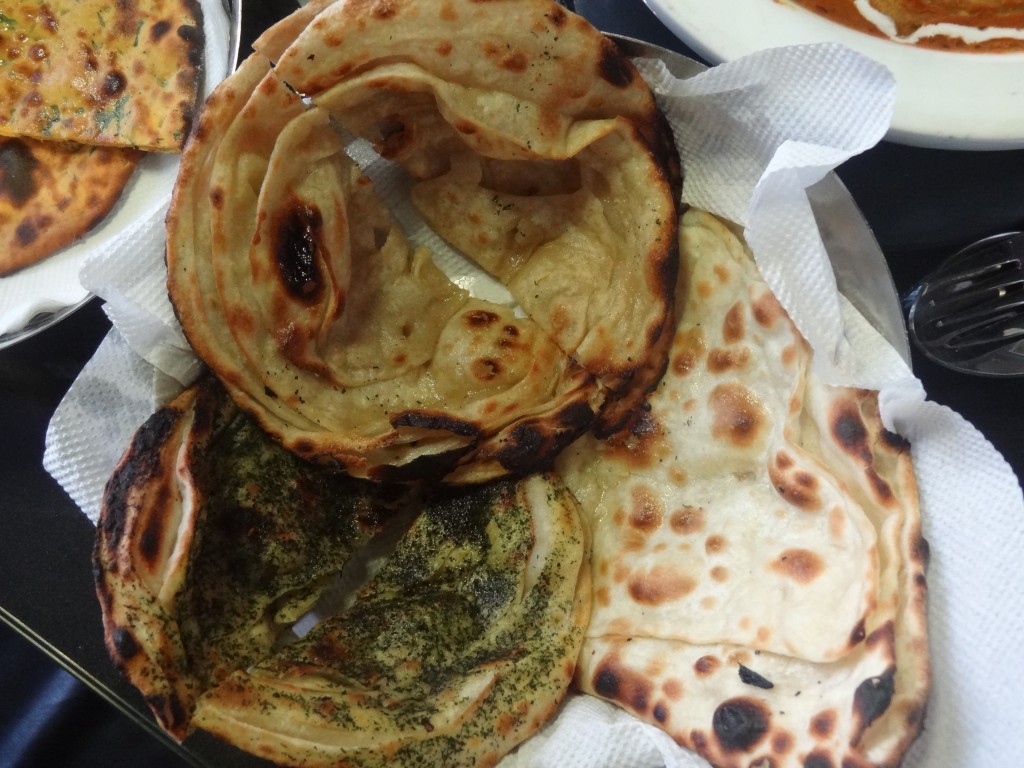 The Chicken Biryani was flavourful and colourful with the generous pieces of chicken. The saffron, yellow and green colour did pep up our mood and the biryani was served with green salad – chopped onions and tomato on a cabbage leaf.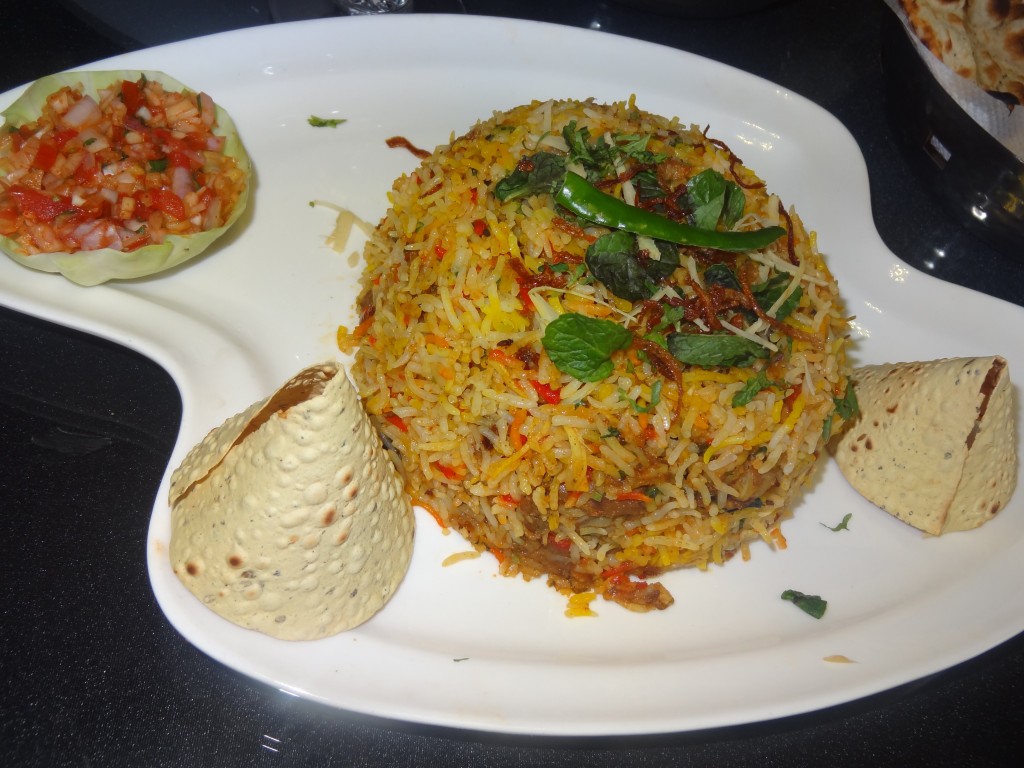 Lastly it was time for some amazing desserts. The Chocolate Samosa which is Neha's (Raj's wife) personal favourite . The divine filling was crumps along with nuts topped with melted chocolate. This can again be termed as perfect comfort food for winters and tasted just perfect. The Mango Kulfi was hard on the outside but soft inside. The mango flavour was subtle but overall it tasted great.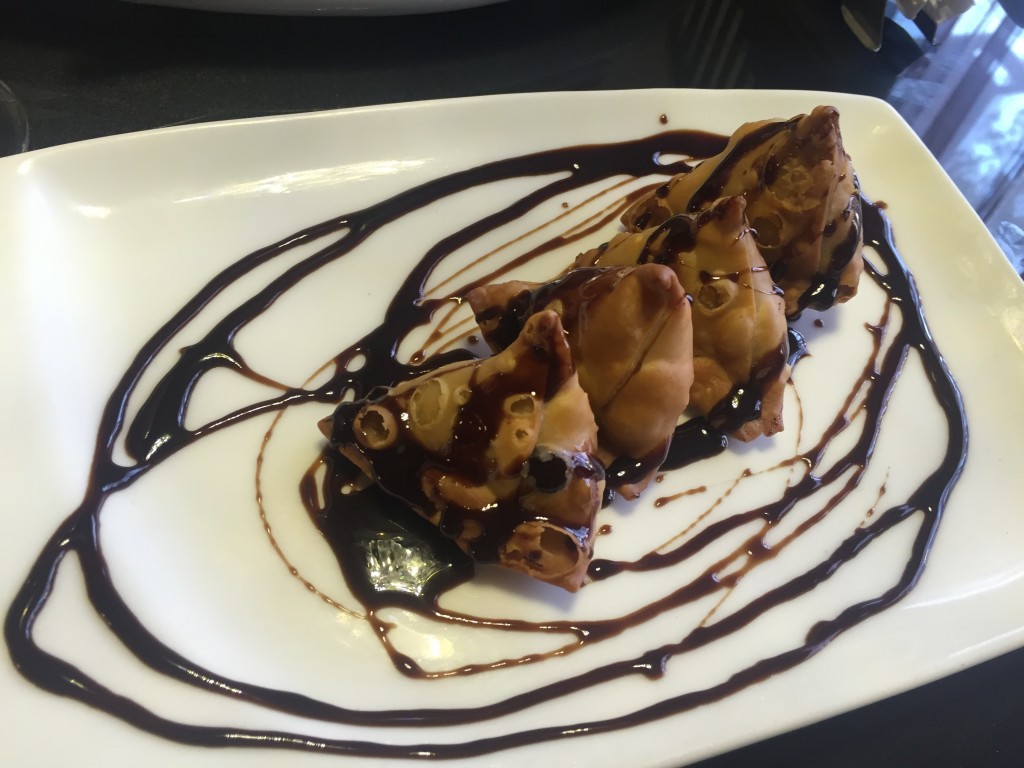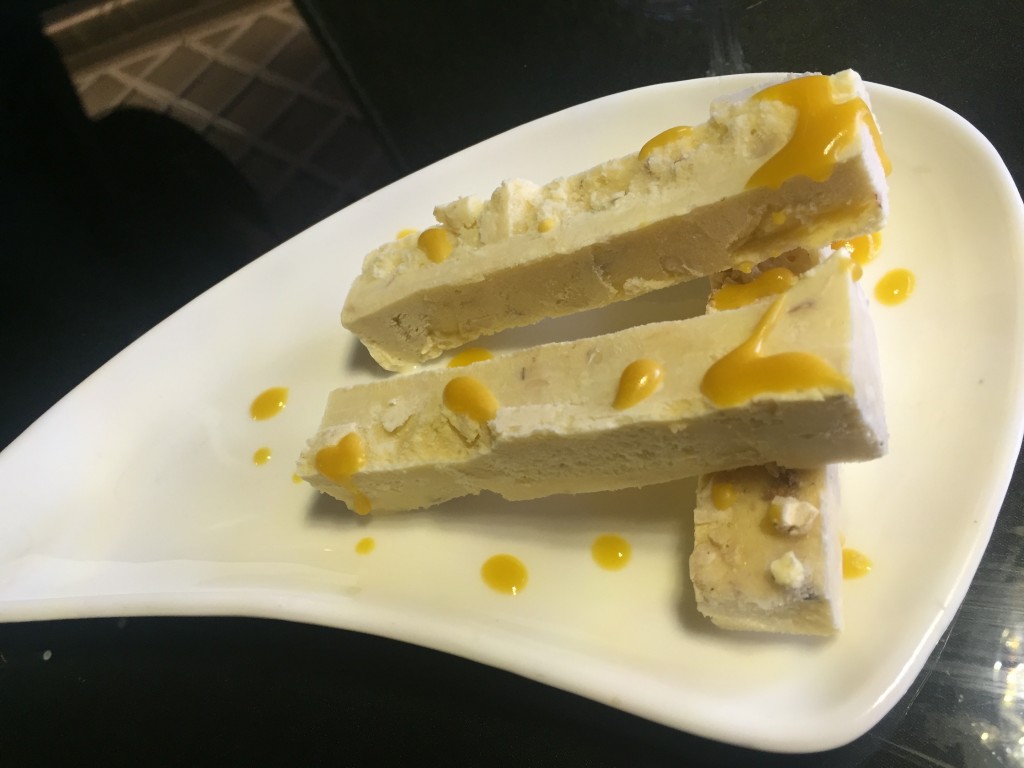 We also got into a candid chat with Raj who told us a lot of interesting things about Aurum and himself. From the start, he wanted to be sure of what he was doing as restaurants have a 5% survival rate. A Graduate in hospitality from Les Roches, he has quite aggressive plans for the brand.
They also have some great offers going on. So don't waste your time at head to Aurum based out at Defence Colony, Delhi right now!!