Fashion is not only about donning great clothes but about style and comfort too. When we were asked to do a fashion post for Coolpad we were confused as to where to go! Somewhere there is style, somewhere there is comfort. It's important to keep the fashion graph high but not at the stake of choosing between comfort and style.
So we decided to go to 2 different destinations of the fashion world – a brand and a designer. A brand would always have options across various styles while a designer will have different lines.
Our first stop was Trendy Divva, a brand which has always helped me find a solution to my biggest problem- what to wear? Especially, when I have to go for a party. I generally go to this place for western dresses for which they have plenty of options but this time I wanted to pick up something different. Something really special! After all, the shoot was for a special phone- Coolpad Mega 2.5D. The phone which not only boasts of a great camera but even a great feature- a beauty feature! So I decided to pick an off shoulder black gown which will be an apt piece. The elegant yet glamorous gown made me the perfect muse for the great lens which would capture me! While my sister, Nidhi chose a blue sequined gown with golden & silver work and Coolpad captured her moods beautifully in the cool blue spirit.
Now, it was time to pick a location and what better than The Suryaa New Delhi which stands tall for the longest time ever! I have a lot of memories associated with the place and that's the reason I decided to test the lens of the royal gold Coolpad here!
Our shoot started post a check-in at the beautiful and elegant suite of the hotel which gave us ample space to dress up as well as pose! And here we go all over the hotel posing in our stylish, elegant and comfortable gowns which we picked up for the fashion shoot from Trendy Divva!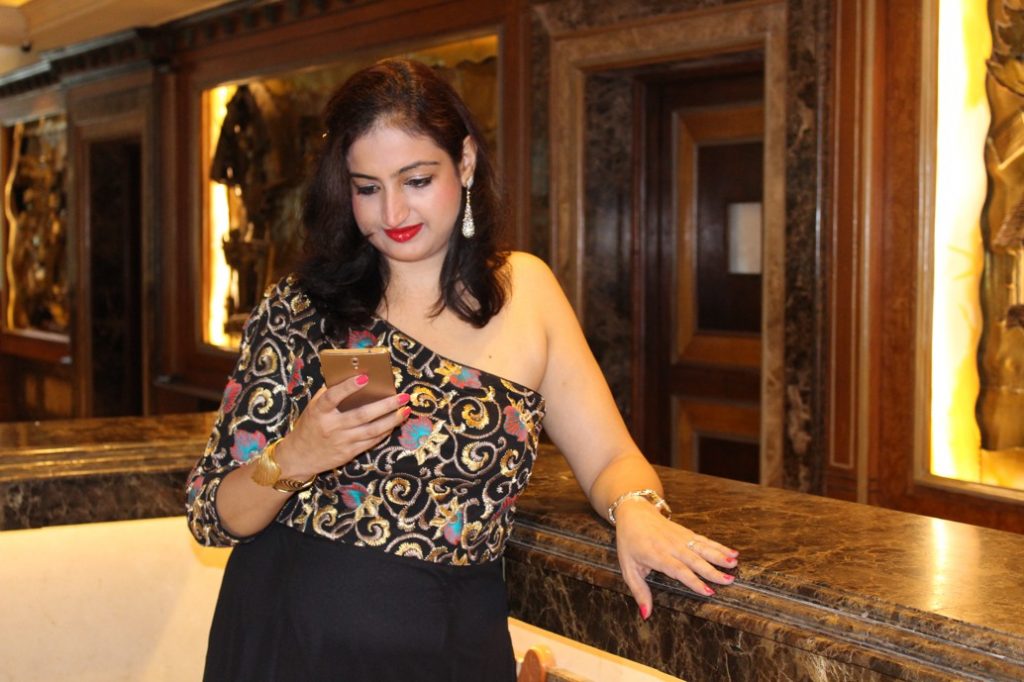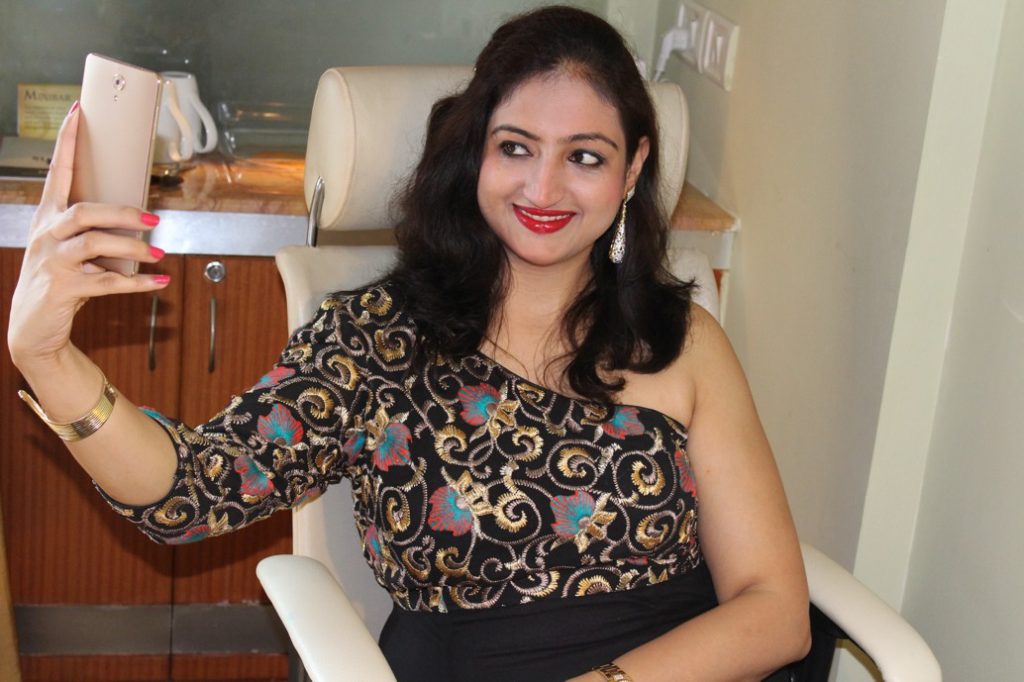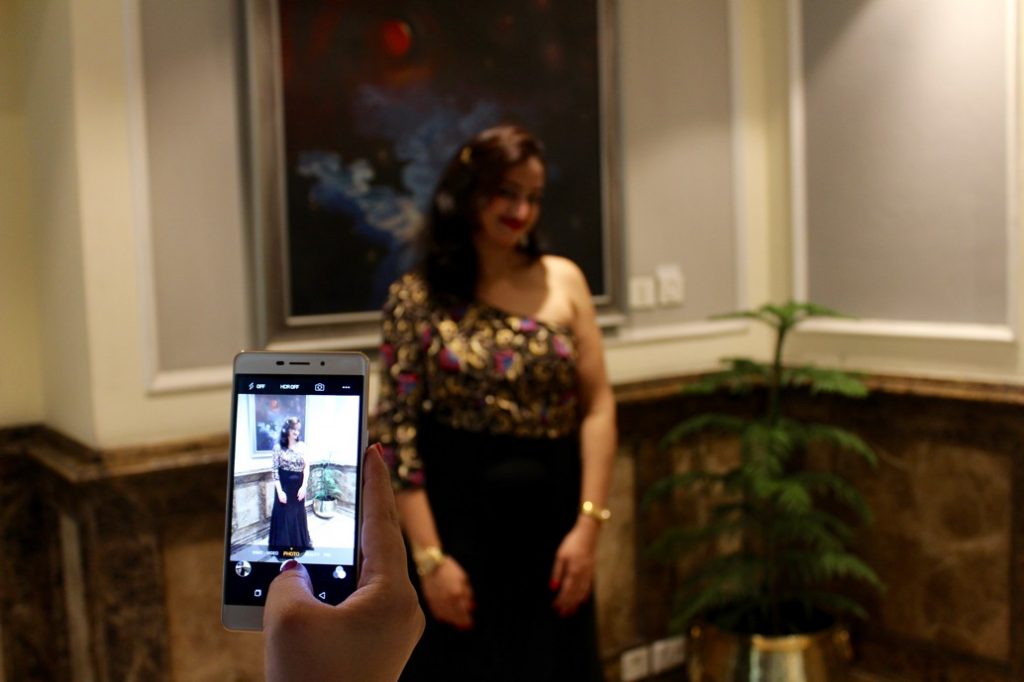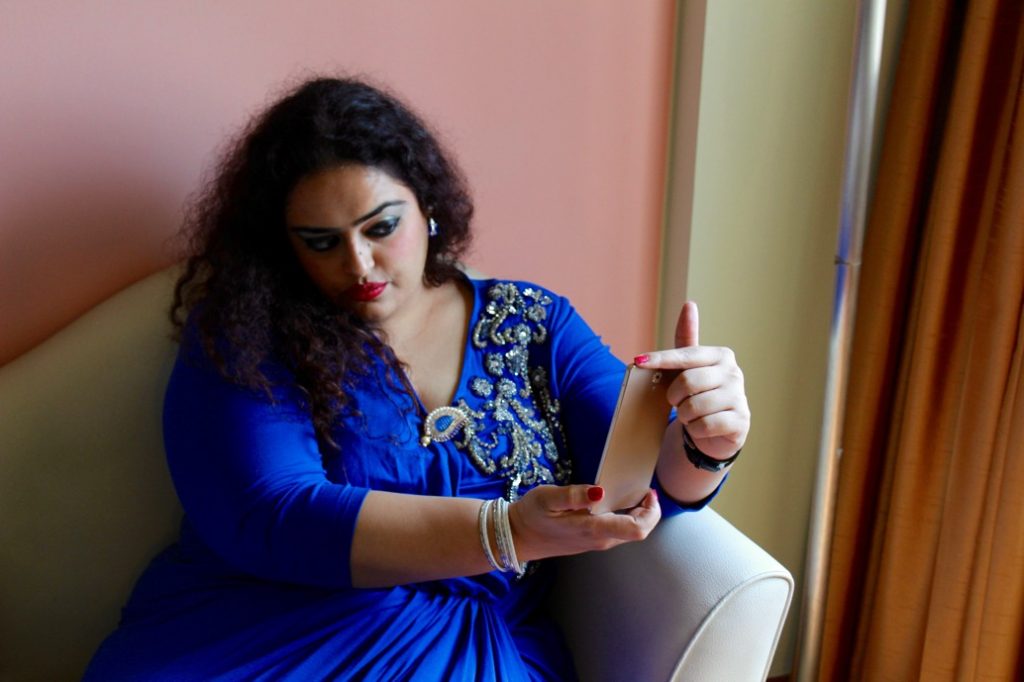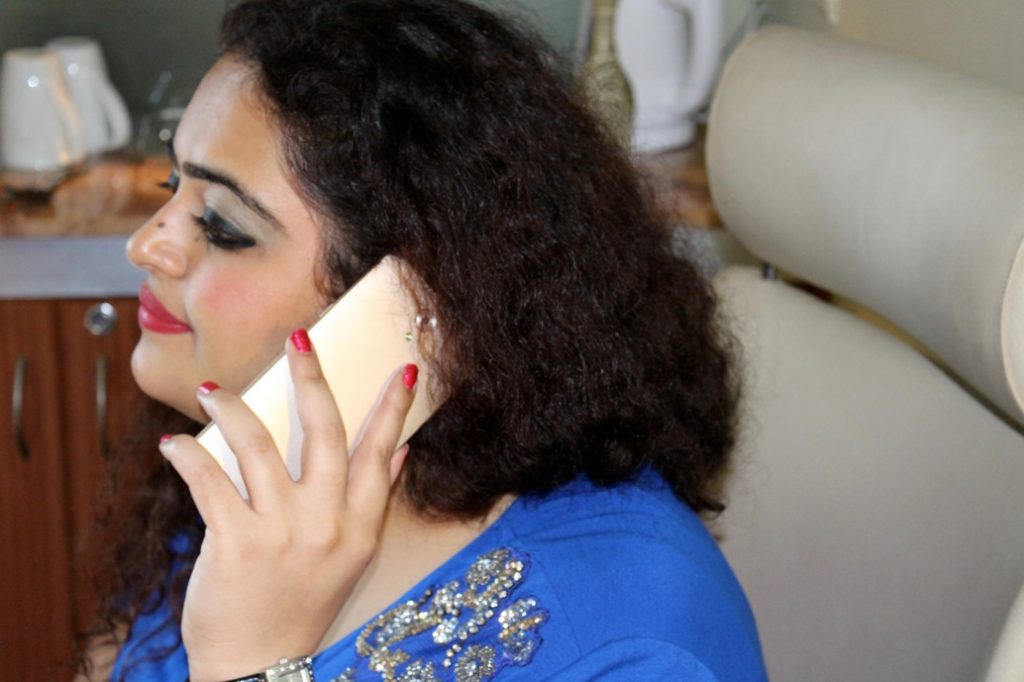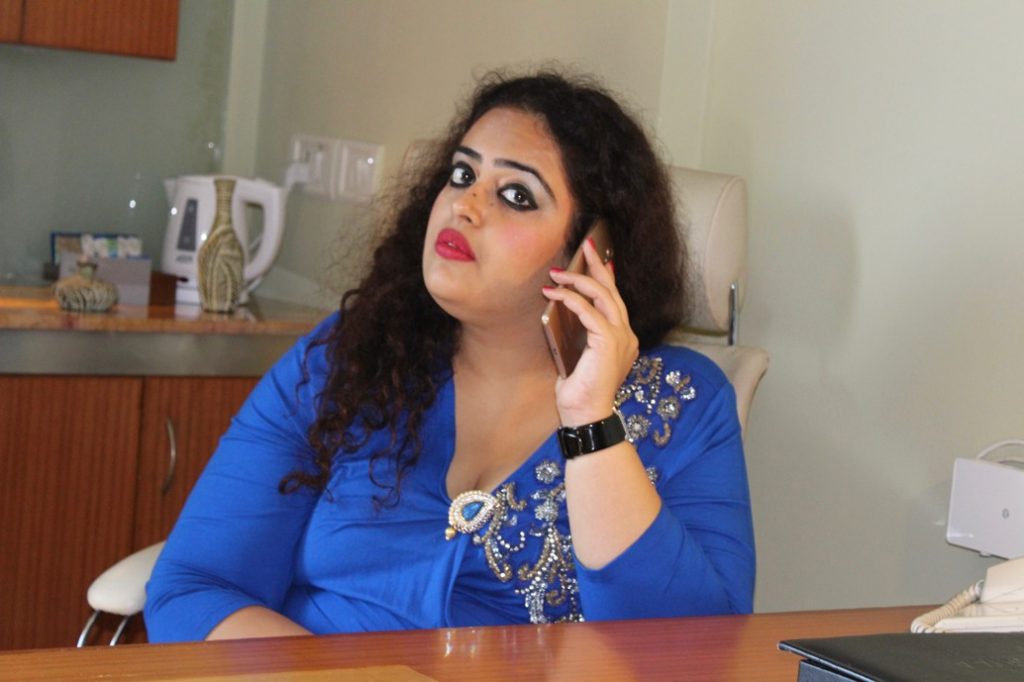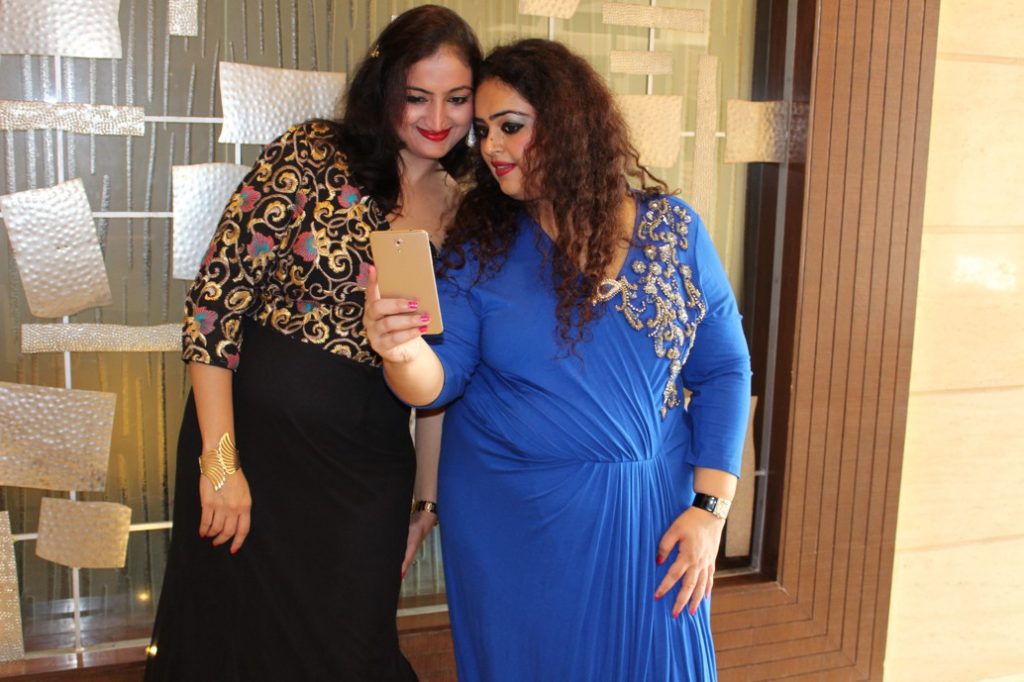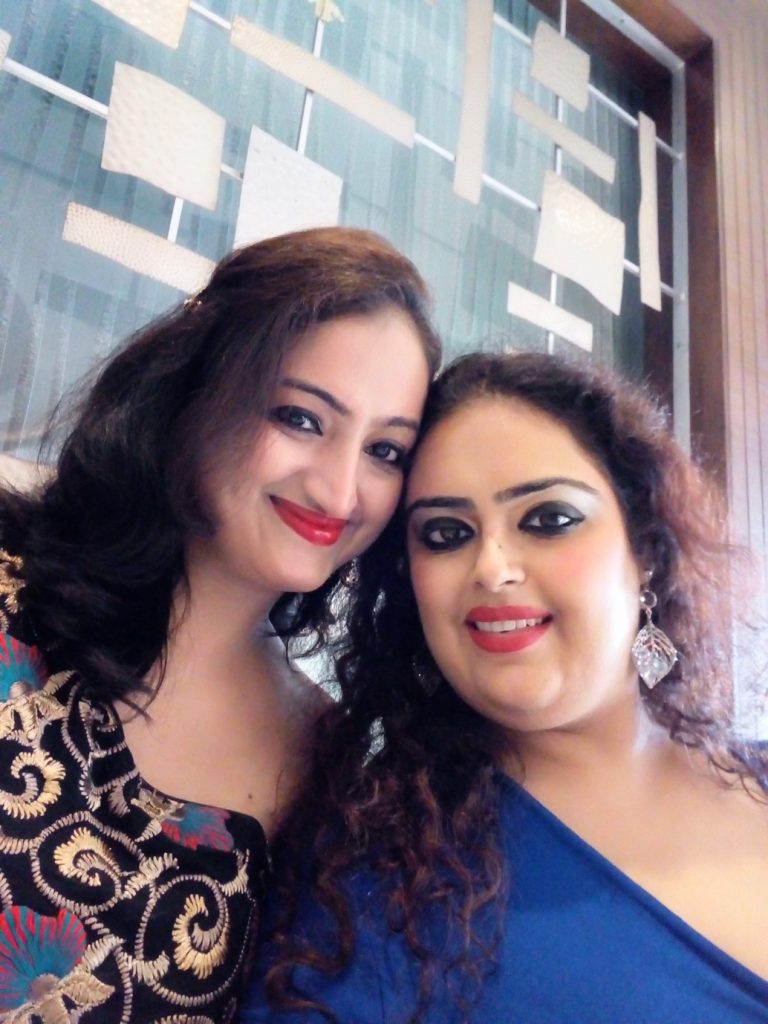 A few days later we also checked into designer Nitya Bajaj 's studio at Shahpur Jat and simply loved the different collections she had in stock. Label Nitya Bajaj represents multicultural, multifaceted lifestyles of women today, who believe in elegant, luxurious and timeless pieces of art as clothing. The young designer had different collections catering to different requirements! We were simply awestruck by Nitya's Valentine collection. She also had heavier pieces to cater to the wedding market! Collections like Whirl and Opposites Attract aptly cater to the fashion requirements of today's generation.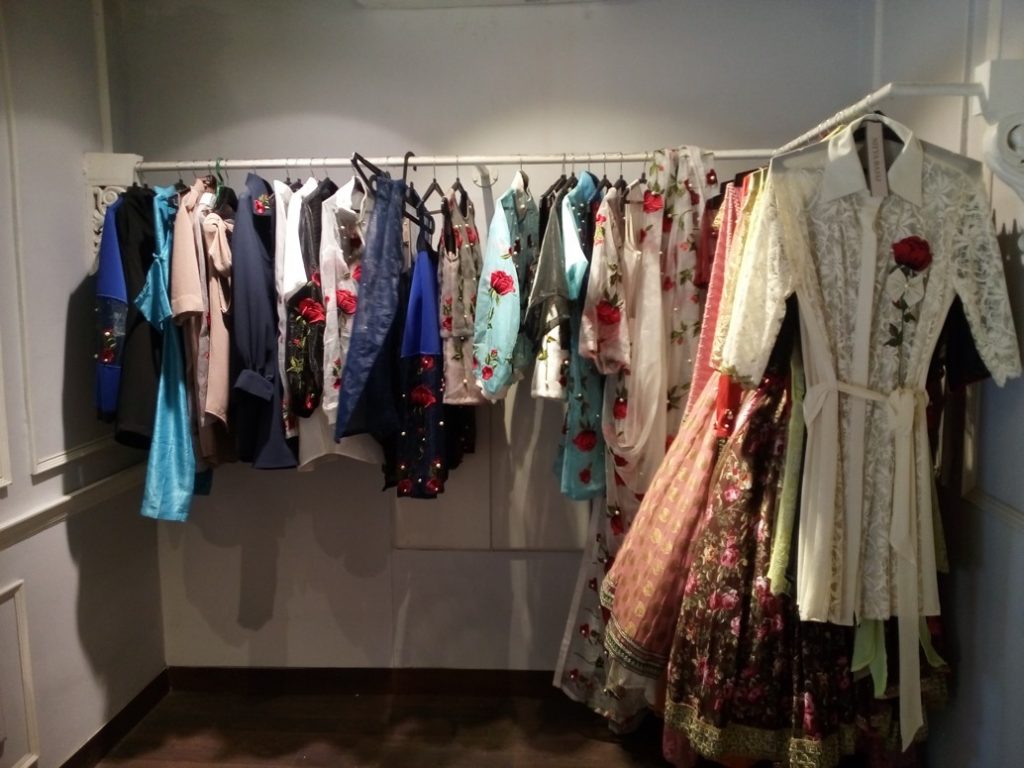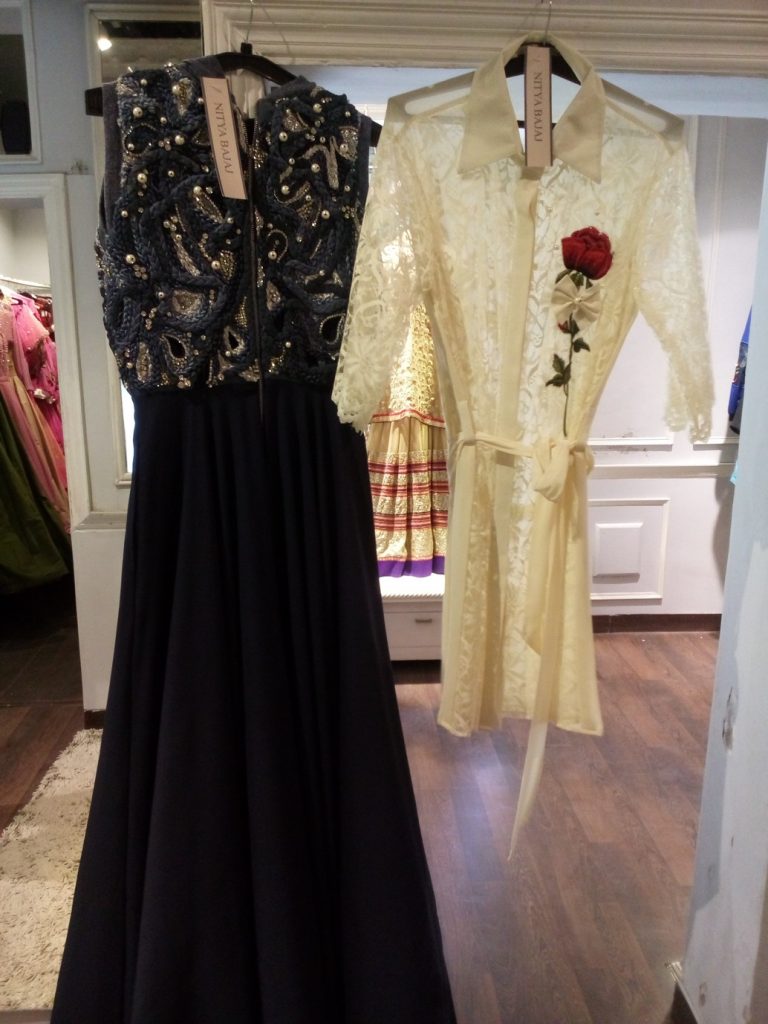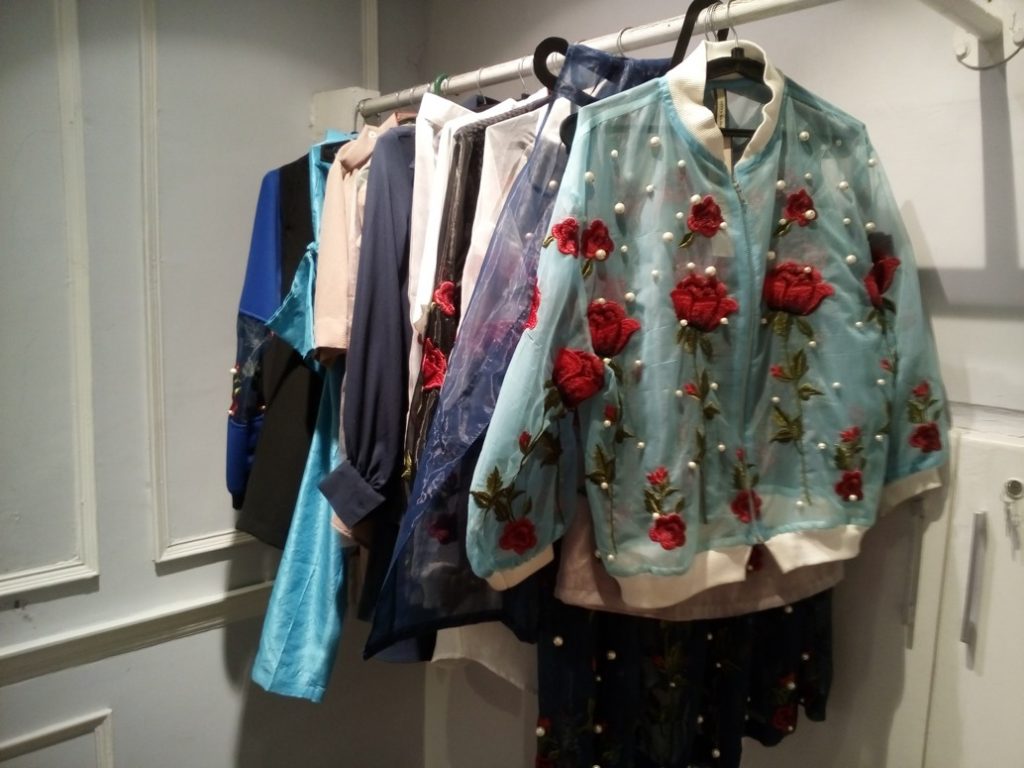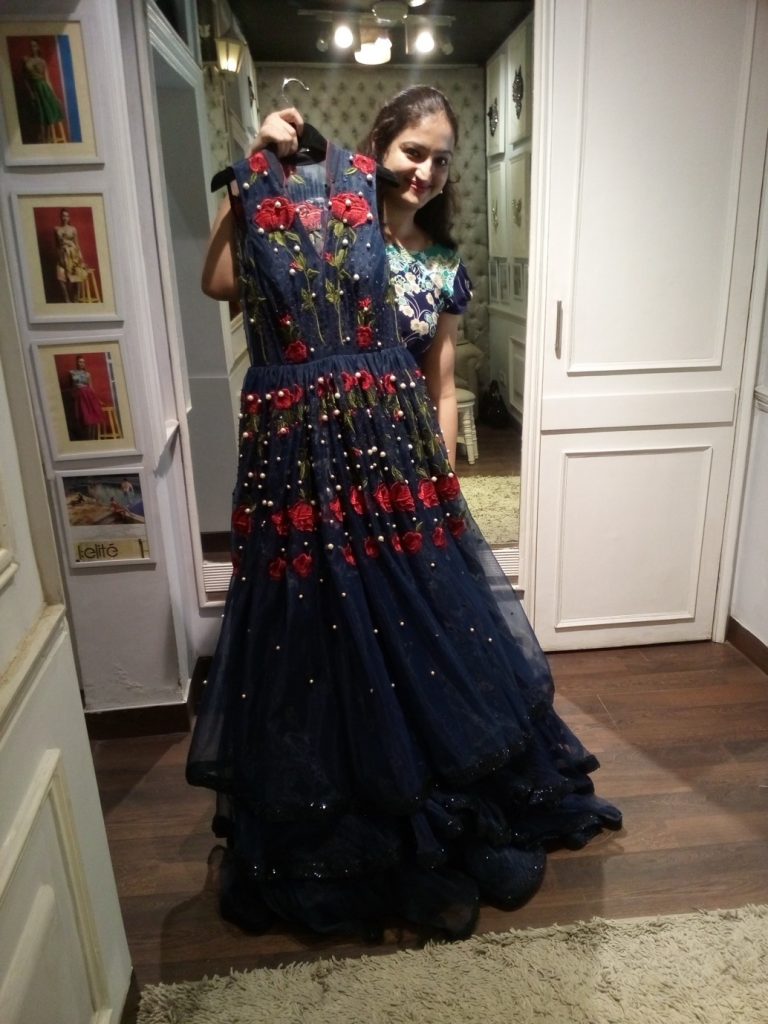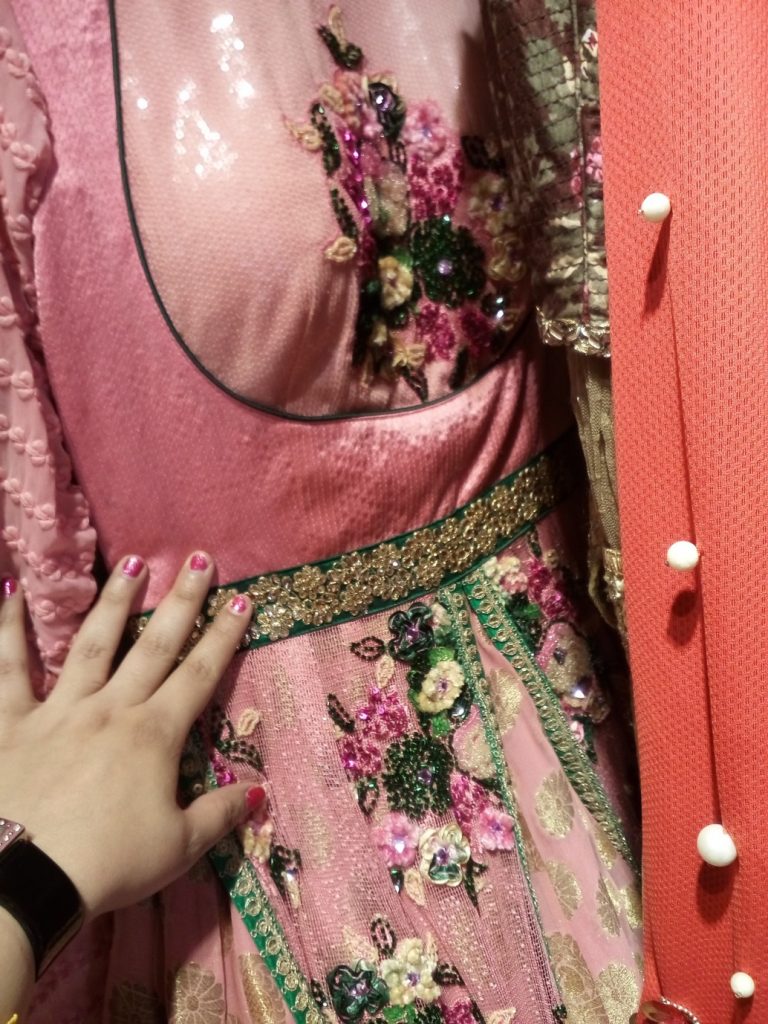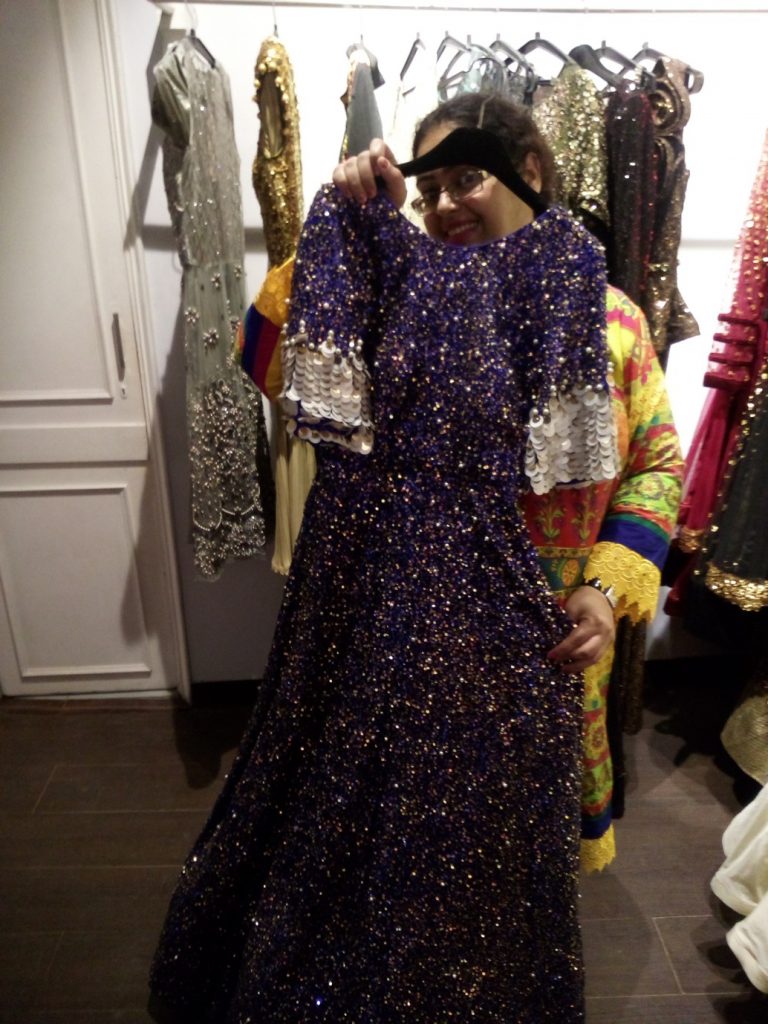 It wasn't only Team ChicLifeByte which got blown away by Label Nitya Bajaj but a host of Bollywood beauties who have dazzled the intricate designs at various events and shoots. From Sonam Kapoor, Parineeti Chopra, Gauhar Khan, Jacqueline Fernandez, Minissha Lamba, Prachi Desai, Sonal Chauhan to Sonakshi Sinha….the list is endless. The label takes pride in its craftsmanship, detailing and its signature of western gowns, dresses and skirts. It takes pride in its Indian cultural ethos through its modest cuts, statement embellishments and handcrafting to enable Indian women make an instant statement. Today the brand is housed at multi brand boutiques in India, Indonesia, London and Dubai.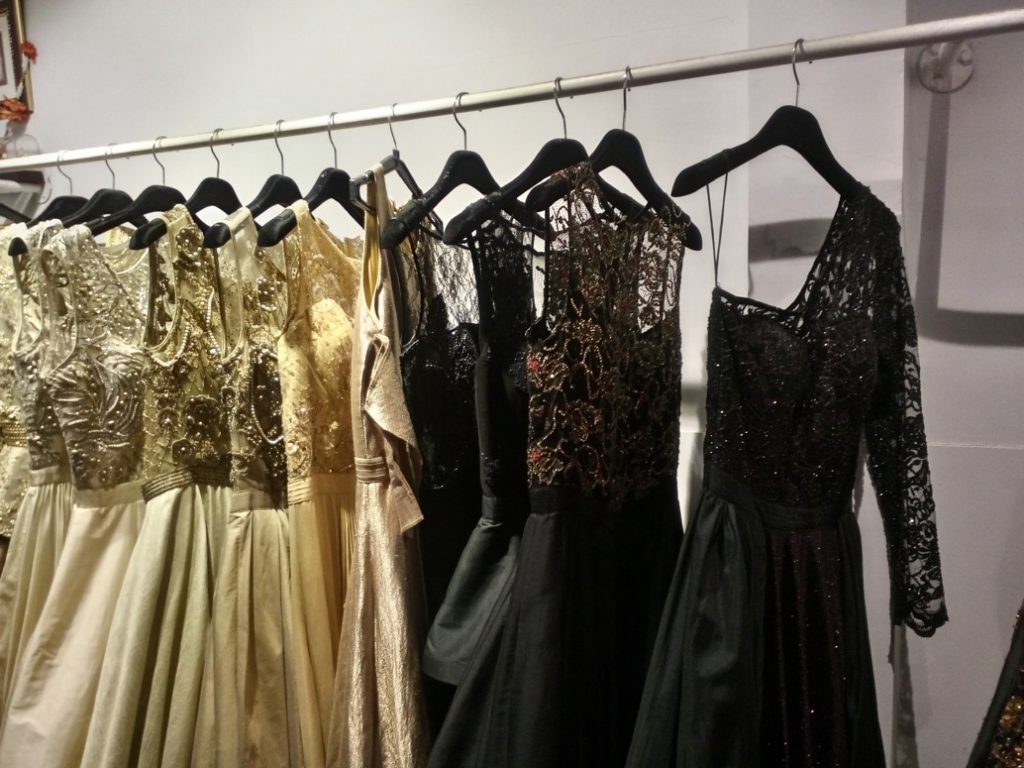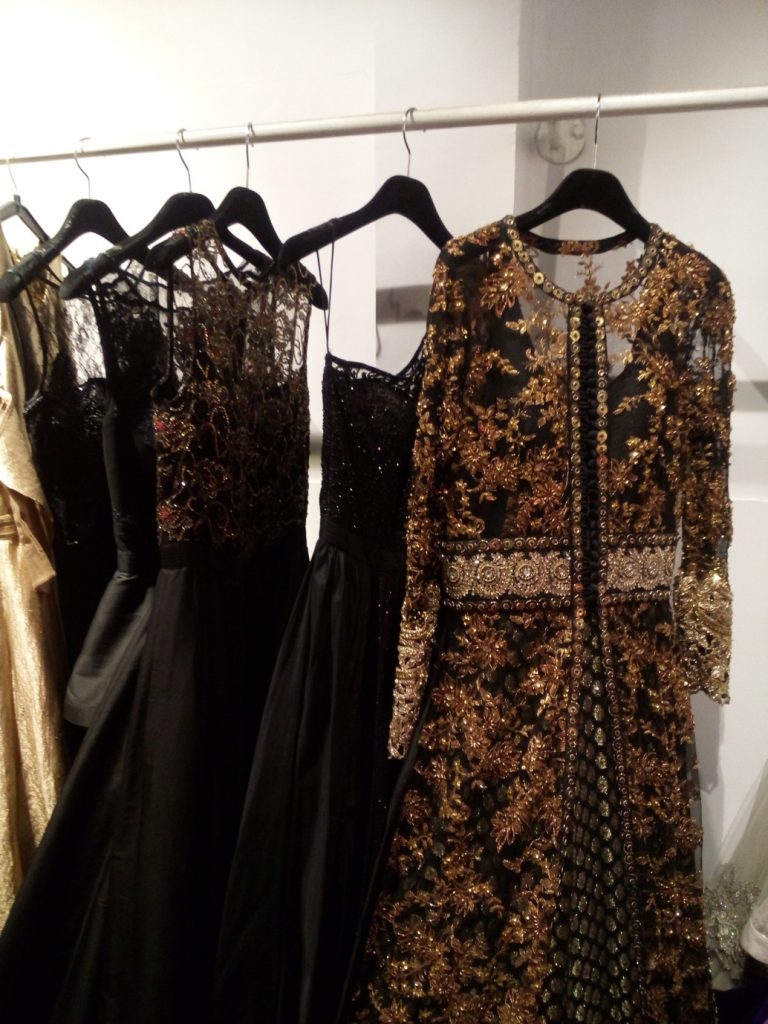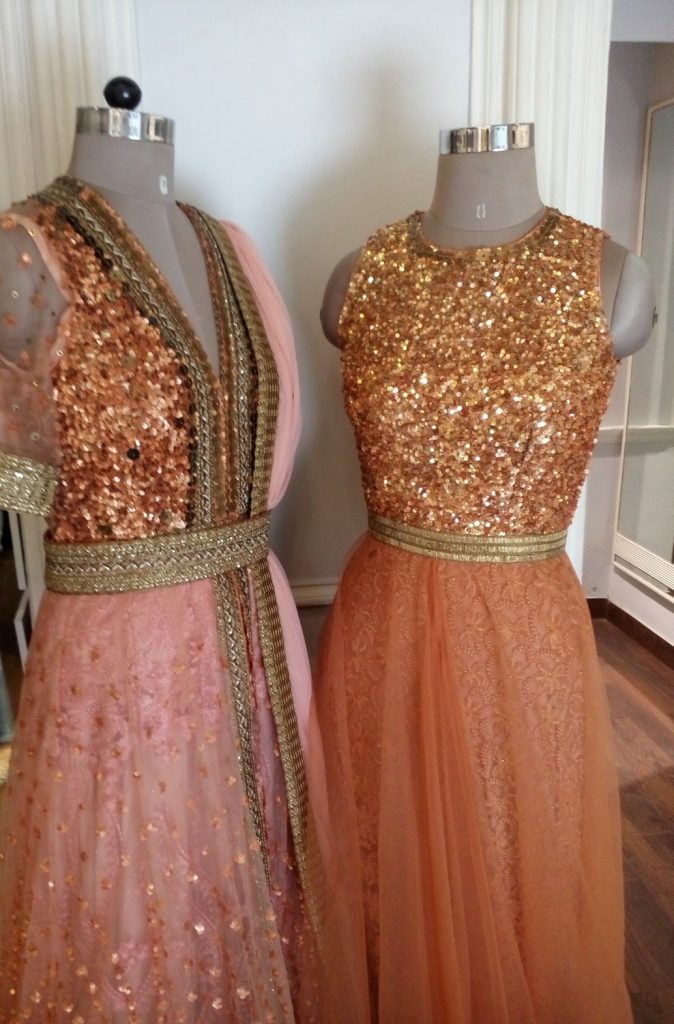 Both Trendy Divva and Nitya Bajaj brought together the perfect amalgamation of style and comfort because of which we felt happy and our Coolpad 2.5D gave us great confidence not only for getting clicked through the back camera but even the front camera as it has an 8 MP camera on the back as well as front. Isn't that great? So keep clicking your selfies on the go and don't even worry about storage, the memory ensures that you never have to delete a pic- whether it's good or bad. Btw, how can the pic be bad. The Beauty feature ensures a lovely picture even if you have just woken up! So go ahead and get captured by this great phone or talk on the go with the 2500 mAh battery life! Haven't got it in your hands till now? Register here and get it only for INR 6999, that's not a typo but the actual price of the gadget! We are already drooling on it as it makes for such a beautiful device that it can go with any outfit! Gone are the days of phone covers! I can't even think of getting one for this as it's such a beauty that I can keep looking at it!