The most extensive Wedding exhibition- Wedding Asia unraveled its 9th edition recently & celebrated it's gala preview on 14th July, 2015 at Indigo Deli.
Indigo Deli was beautifully decorated in theme of pearl white and pastel pink to mark the trend of 2015 wedding season. Wedding Asia is a grand platform for designers in & across different Asian countries. It is the brain Child of Anupreet and Maninder Sethi and flagged off for the first time in year 2006.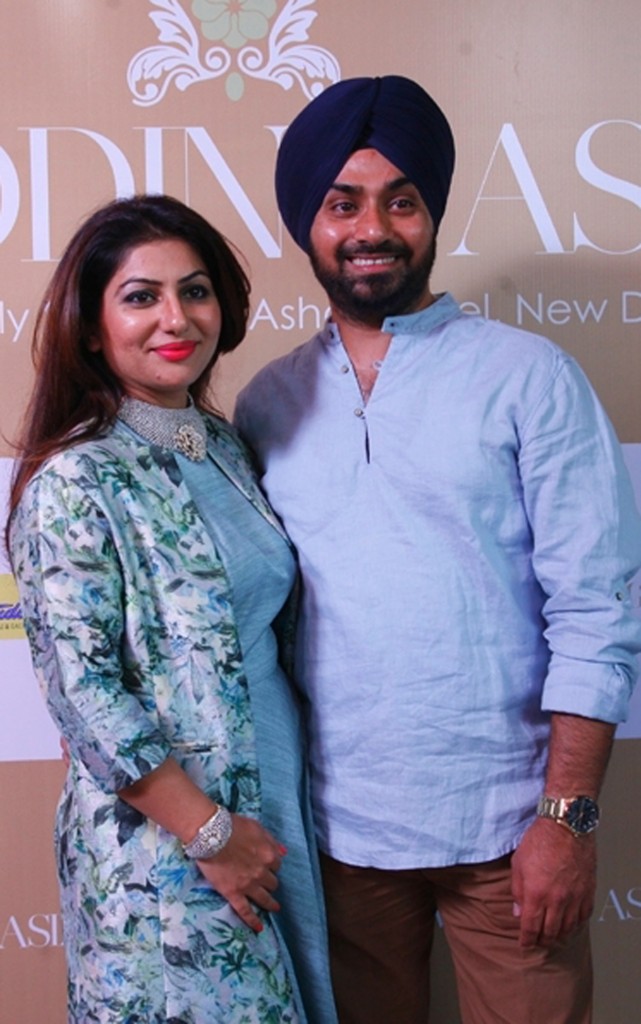 A wedding lays the foundation of a new life ahead, creating an aura of pensiveness around every 'would be bride and groom'. It is known to be watershed in one's life. The festivity of this embodiment is the first passion of Indians, to celebrate with grandiose that benefits an ideal nuptial dream.
Wedding Asia provides exhibitors with an opportunity to decipher the requirements of the growing wedding industry into lucrative deals in apparel, jewellery, sterling silver, linen & accessories. The three day event is filled with the finest collection of every conceivable article for the bride & the groom, put together painstakingly by the top notch names in bridal finery from the Asian subcontinent. It exhibits blends of modern and traditional, classical and contemporary, yet appealing and affordable wedding attires.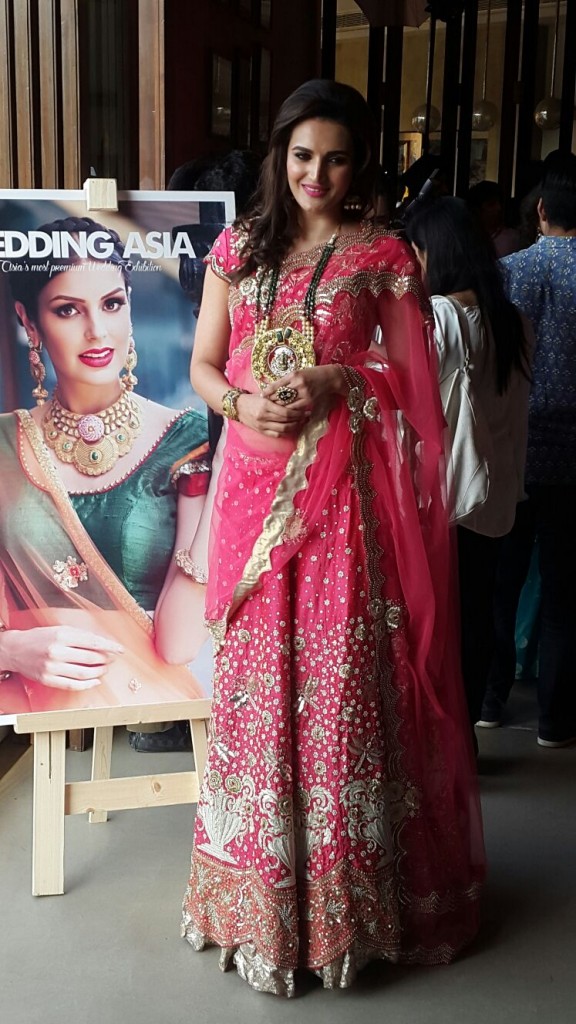 It brings splendid bridal couture designers, trousseau packers, wedding planners, jewellers, specialized photographers, customized shoe designers, make-up artists and invitation designers under one roof. It has also been denominated as Asia 's Premium Wedding Exhibition .
Some of the participating designers such as Amit Talwar, Azalea by Aditi Gupta, Kaaisha Studio by Shalini, Pankaj S. Couture, Lustre by Poonam & Meenu, Chitwan Malhotra, Diamond Constellations by Sachin Kharkia, Manohar Lal Saraf & Sons Jewellers, Shreem Jewellers, Vikas Chain & Jewellery Co Pvt Ltd to name a few. The preview was well attended by the Delhi Nawab Kazim Ali, Kanwarani Ritu Sinhji, Sunaina Chibba, Roma Sekri & Tarini Narula to name a few .


Bridal colours like reds & maroons have been predominantly ruling over Indian Society's Wedding cultures for decades. But with modern era, versatile thinking & with designers cultivated thinking, use of creams, pinks, dusky oranges & luxury creams have been apparent.
Designer Aditi Gupta quoted that year 2014 may have been the year of pastels, and while that trend continues for Indian weddings, what's hot for 2015 is the juxtaposition of pastels with deeper colours.
Designer Amit Talwar laid more emphasis on use of gold & salmon. A soft cross between peach and pink- Salmon is a gorgeous, pale colour that is being seen everywhere.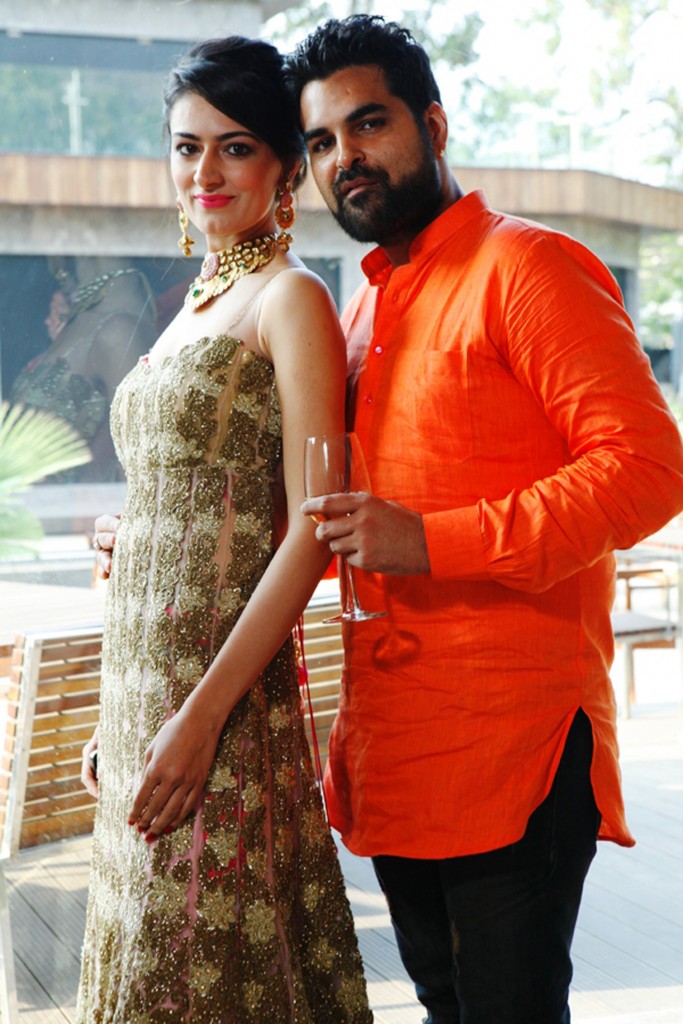 While fashion is really fast paced, the world of jewellery moves at a fairly sedate pace. Trends do emerge, but the classics remain. The only thing more important than the dress on the wedding day is the jewellery. Gold compliments every dress, choice, palette & coloring. Rather than overcome the bride with sparkle and shine, gold pieces will give her a subtle glow that will let her beauty take center stage.
From the Nizams of Hyderabad to the Royals of Jaipur, the eternal polki is a new mark of luxury for the Indian bride.
Natural yellow diamonds are not only rare, but also unconventional. They are meant for a niche clientele who love luxurious exquisite pieces that are unique, and not for the masses.
Review Credit: Sonal