With the wedding season and all the thrills & chills of winter approaching, I happened to watch the grand finale of the recently concluded Asian Designer Week held at Hotel Golden Tulip.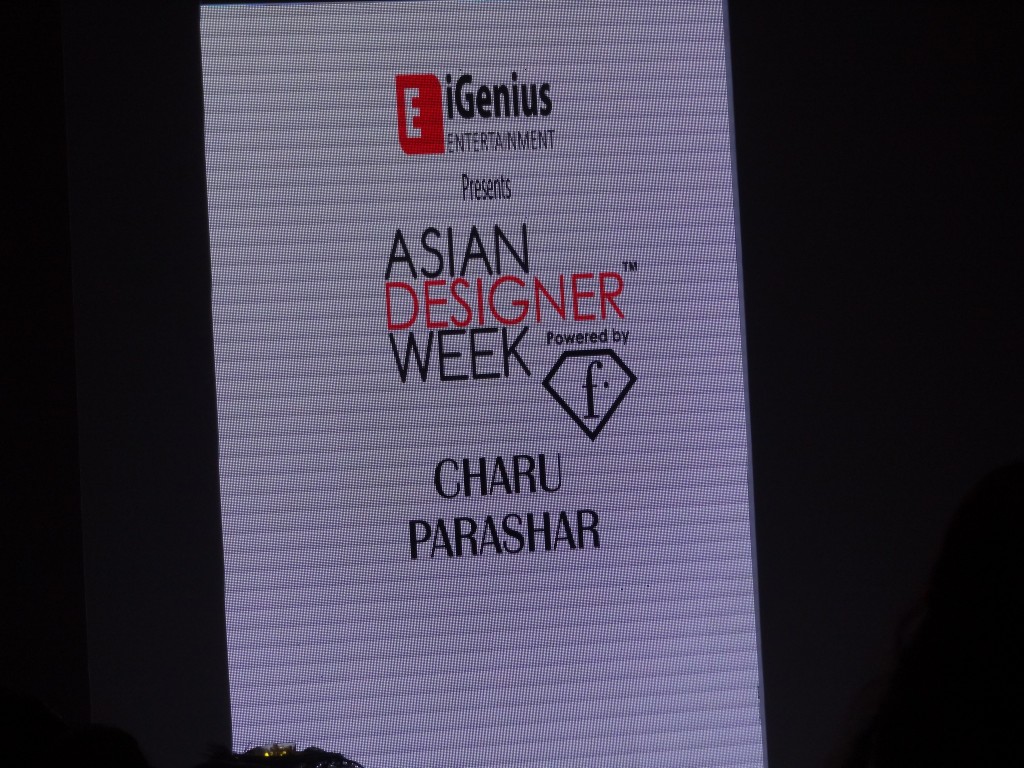 The beautiful models were dressed in romantic peaches, dazzling reds & royal blues glittering & melting in the stage fire walking in style and turning heads round. I loved the strapped blouses with golden work, the pleated trousers, the blazers and the straight pants which all looked so lovely making a wearable style statement.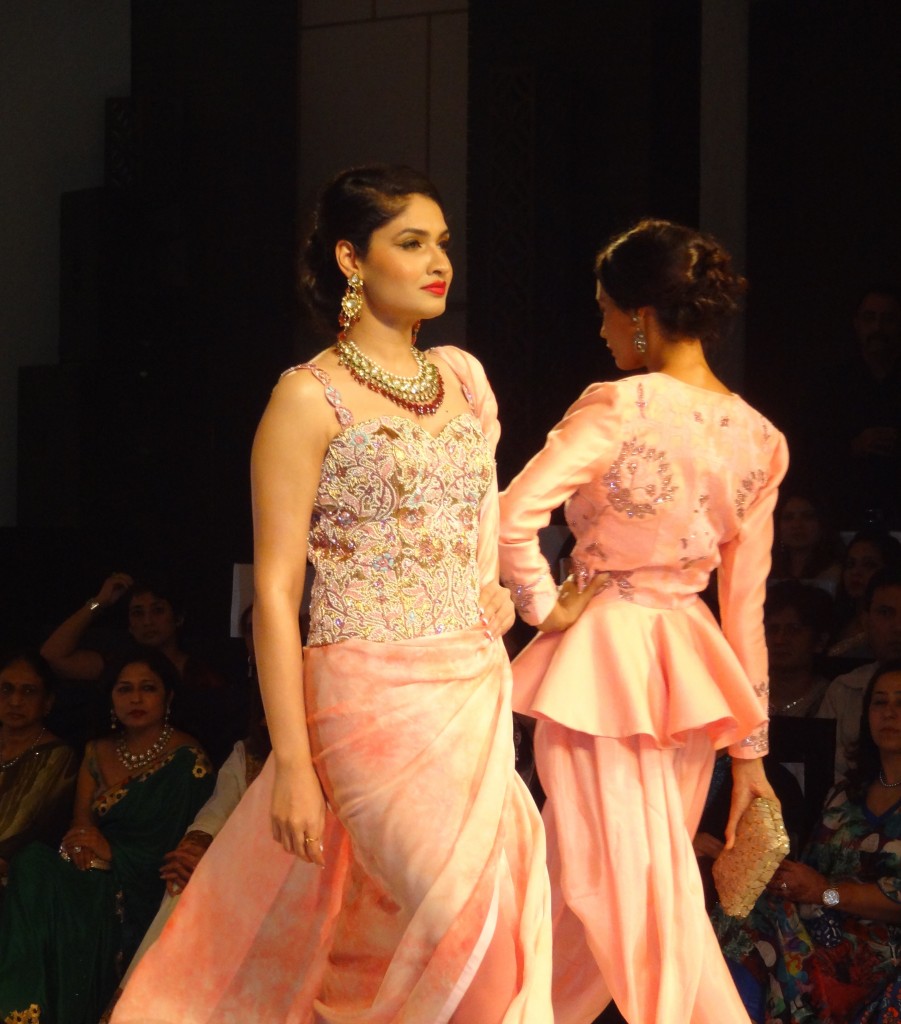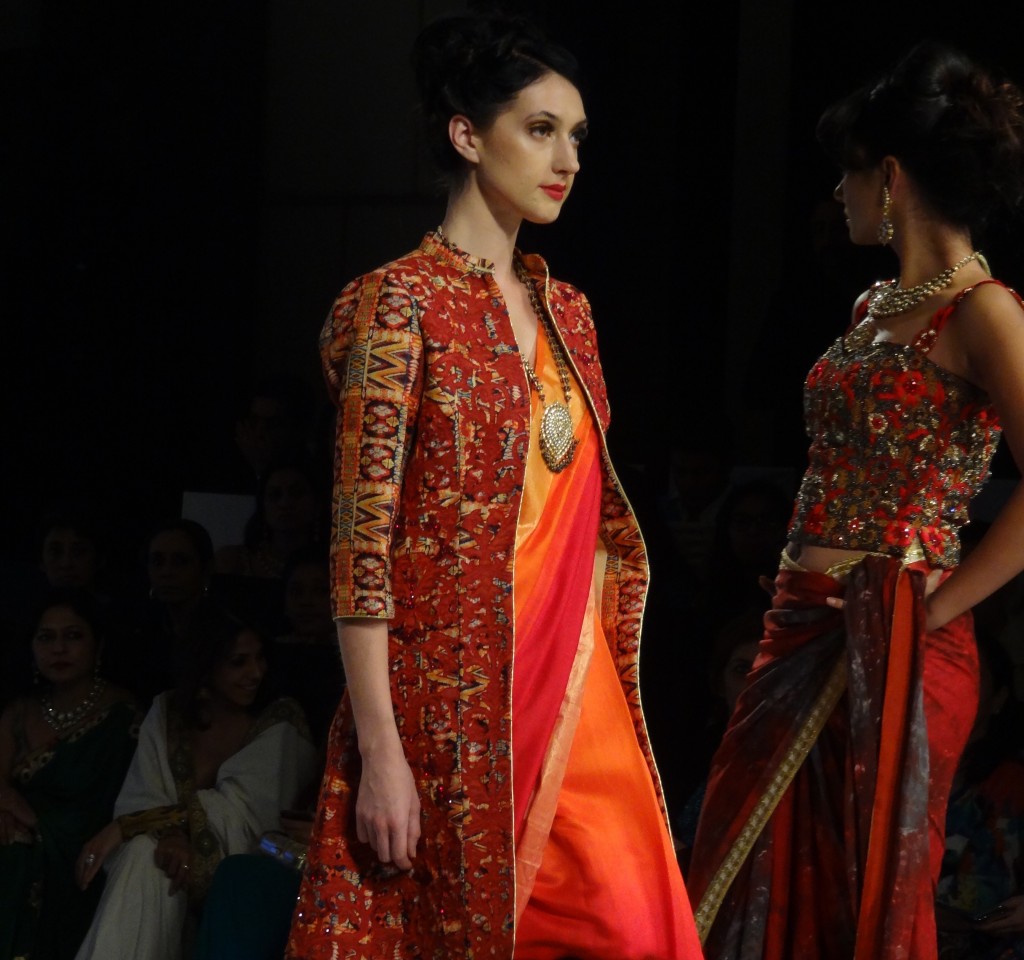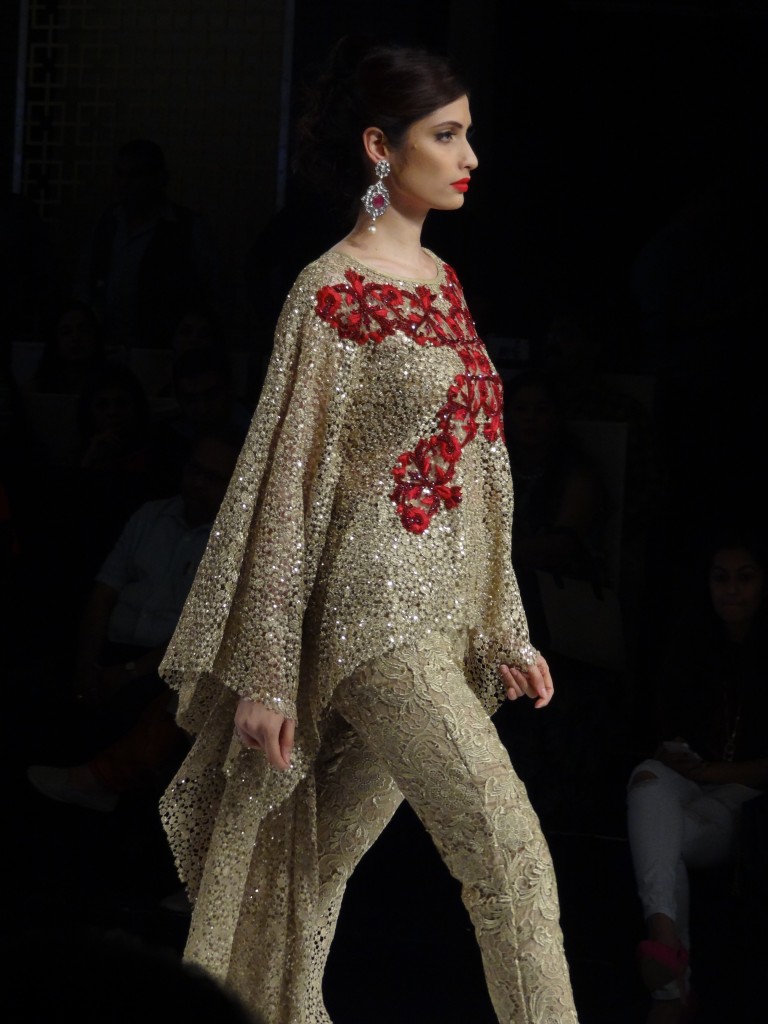 Be it the bunch of roses in the showstopper's hand Bhumi Patnekar which lent her a sexy oomph in a deep V neck gown and a beautiful necklace in her neck, she sashayed the ramp just missing there, a crown. With a golden gown beaming with red flowers and sexy locks, she held the gown & turned like a flower giving herself the perfect doll look. She walked past us and caressed her face with a shy smile and the shyness got invisible in her dimples and Charu's demeaning light which was the focus of the evening be it elegant, sophisticated, royal, regal and yes glamourous plus alluringly sexy & beautiful. Charu Parashar looked gorgeous in black & red with her hair flung open caressing her love for beauty & clothes.