Now who doesn't love the school time fun & masti and all the fun with teachers and friends when we were children with our tiffin boxes packed with so much love by our mothers who used to wake up early in the morning and we used to get ready carrying our tiffin box, bottle & bag rushing for the school bus.
So here is an ode to school time at The Leela Convention Ambience Hotel, Delhi with their Back To School Festival. This fun festival on from 7th till 21st August is a unique & interesting concept by the hotel for the recreation of school memories with the tables, alphabets, paper boats, aeroplanes, lattu (tops), the Chelpark gum bottle, the school bottles filled with orange tang & lemonade, the big school bus with windows, the rickshaw especially made reminiscence of the school days and an atmosphere and vibe created reminiscing our school days.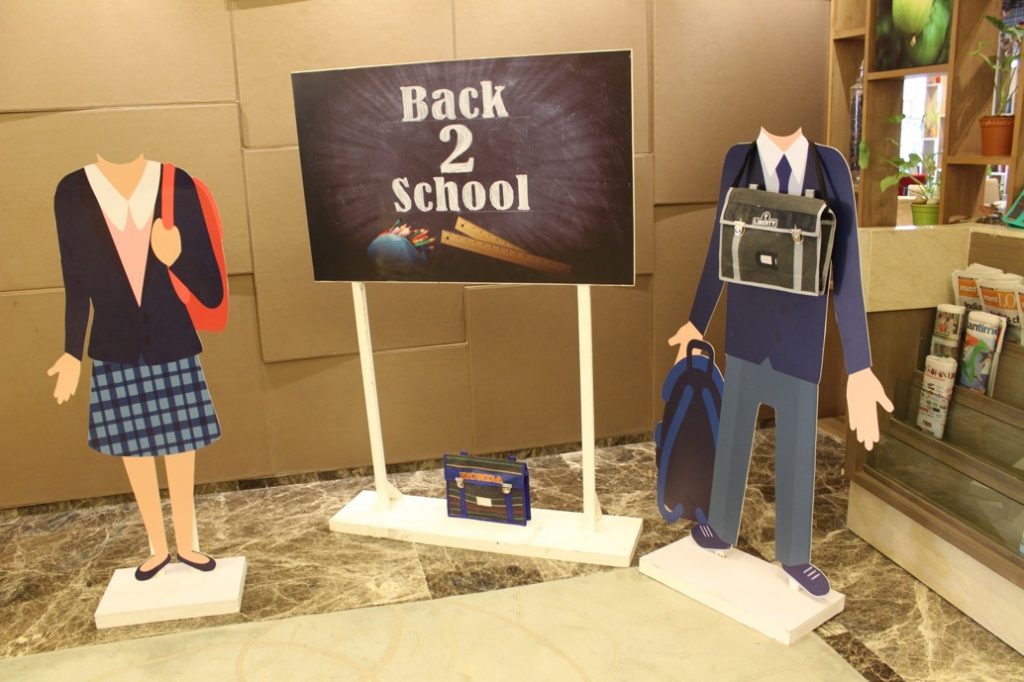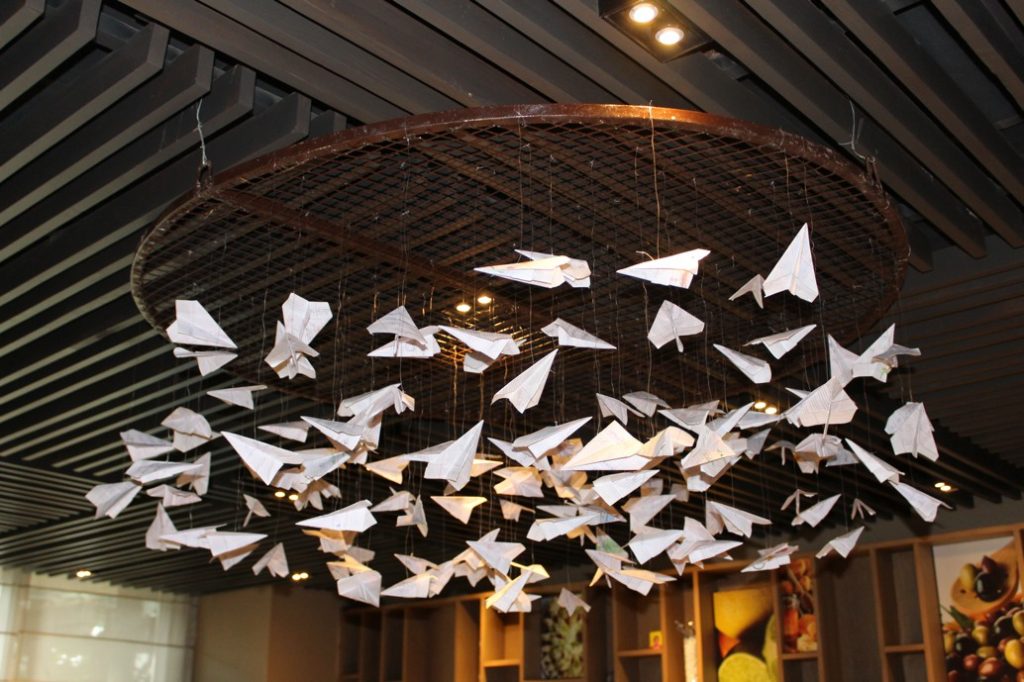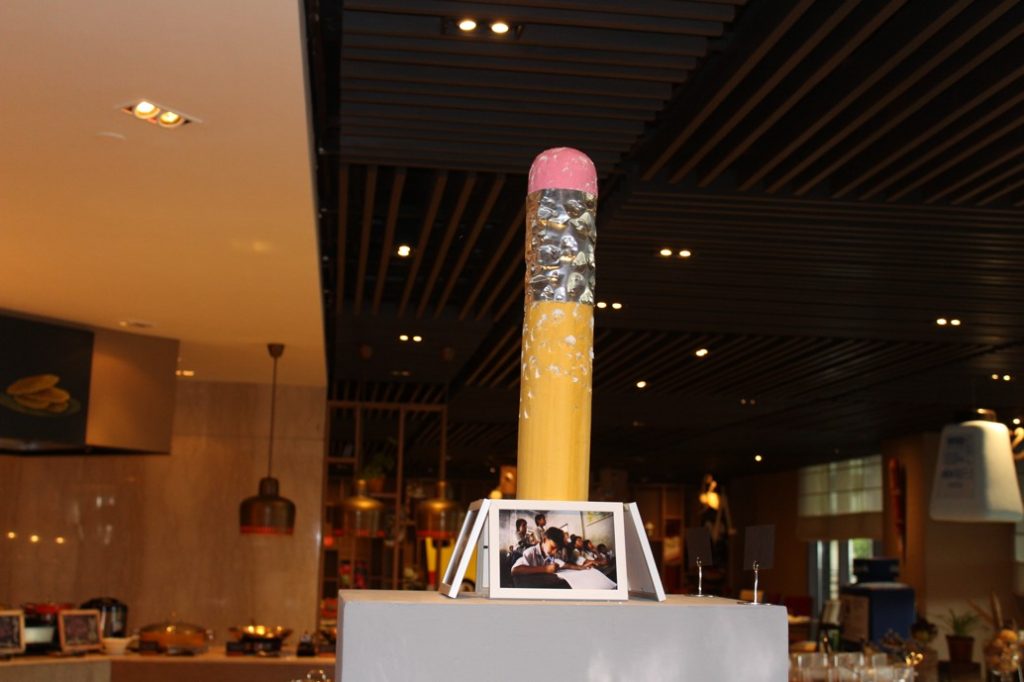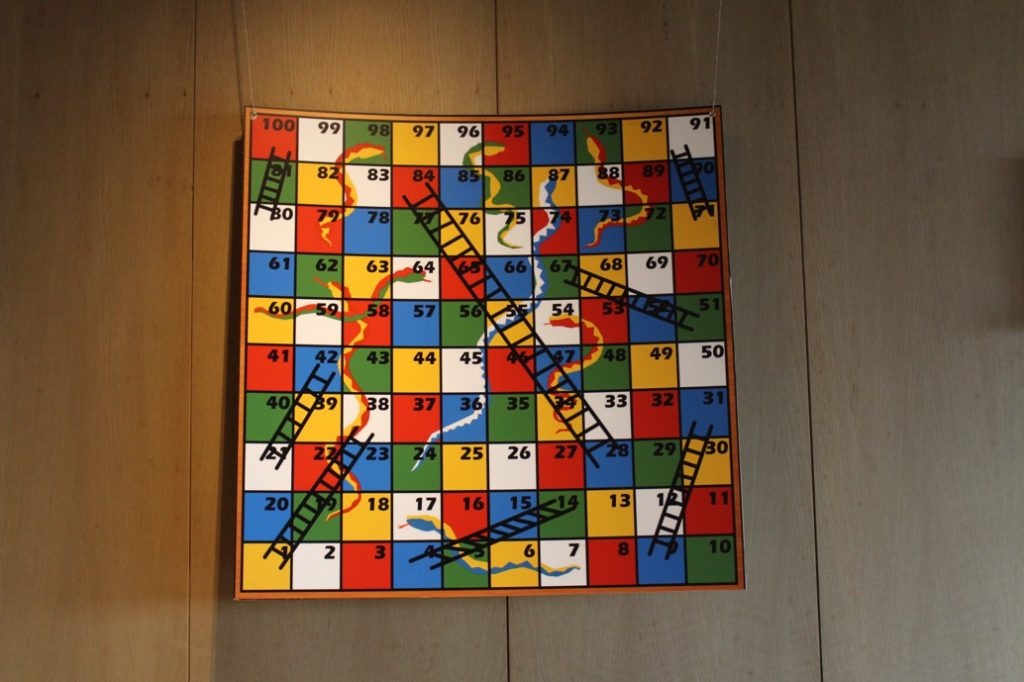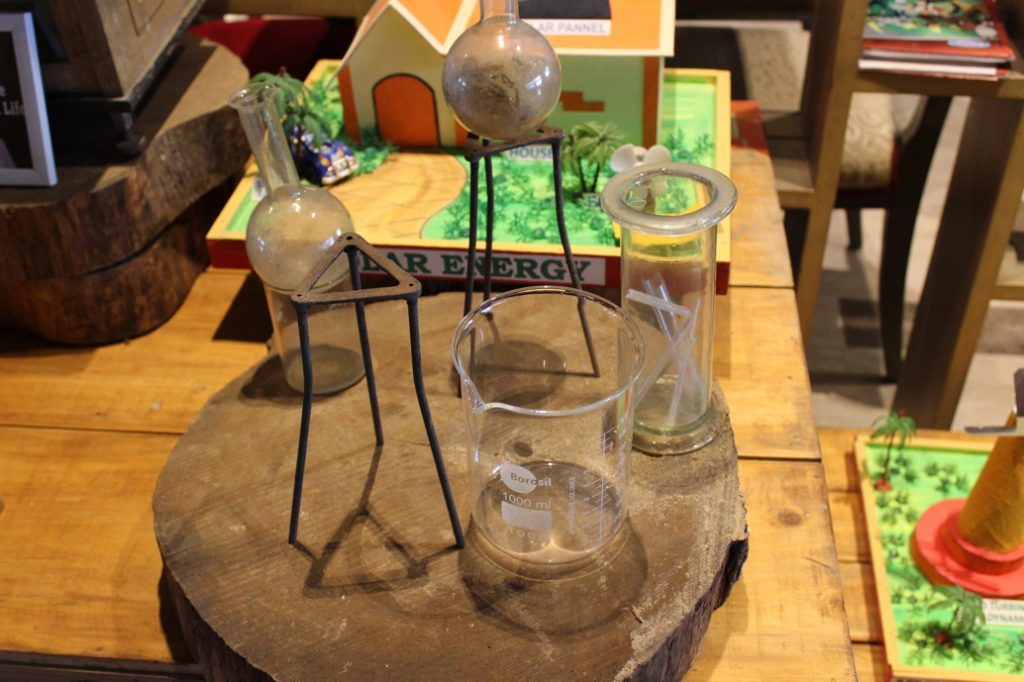 Even the staff can be seen serving in school uniforms with badges and with the corporates, in-house guests & residential crowd pouring in, we could see more people geared for school festival & there at the side I could see a cart of churan, candies, coca cola toffees, candy floss and chocolates which we used to eat in childhood. The table was laid with puzzles and crosswords for people to solve or just look at the puzzles and keep them engrossed till the food is served, the guessing game on! An amazing nostalgia took a trip down the memory lane and now lets get started with what I had there.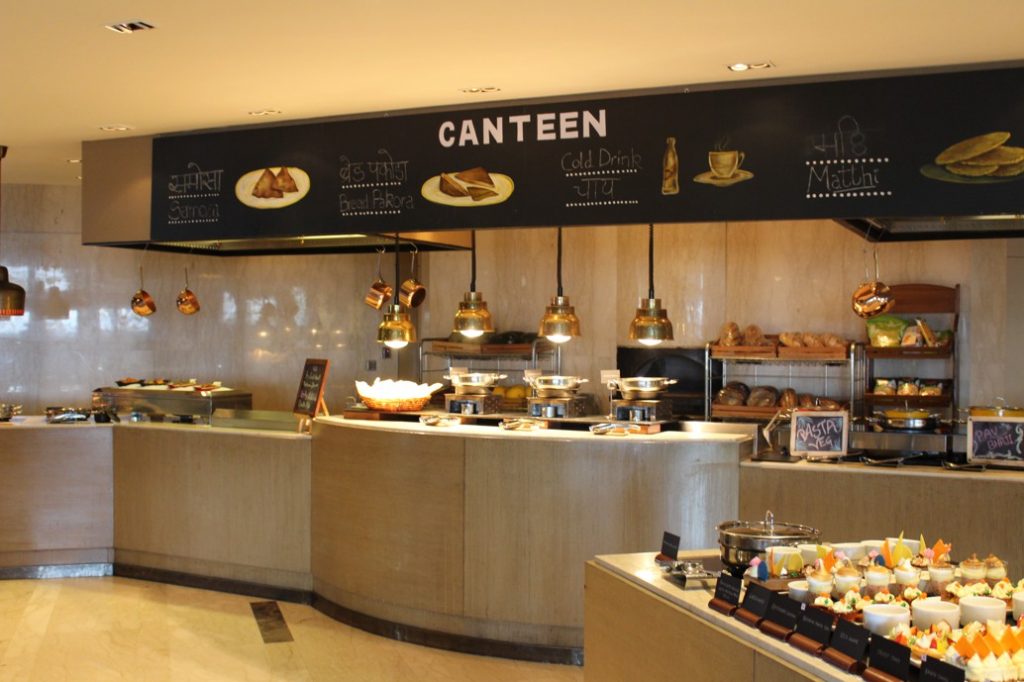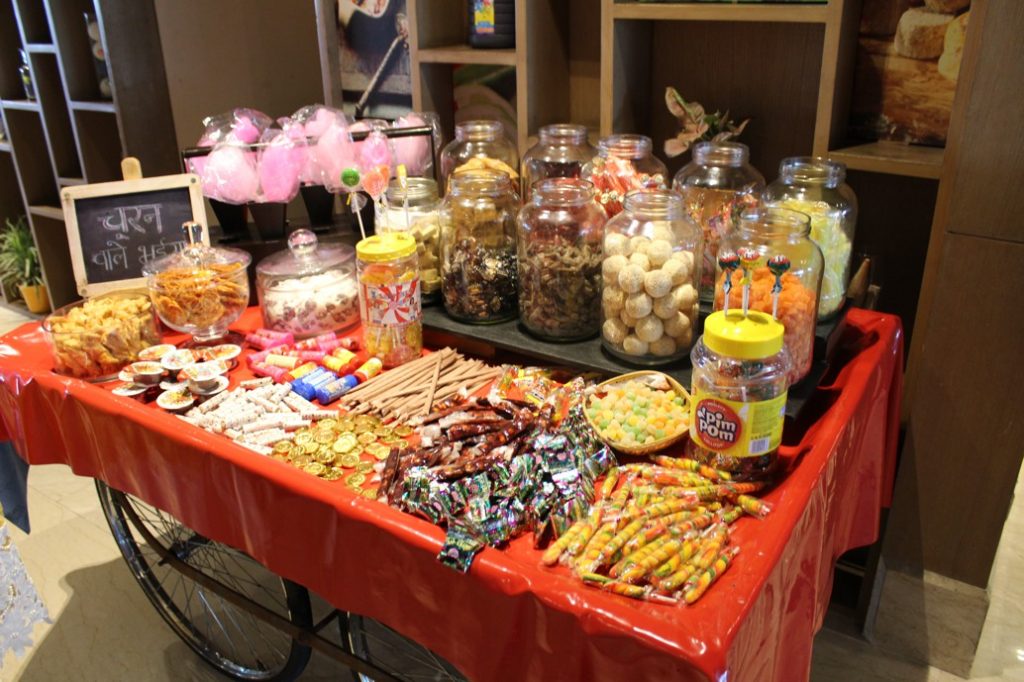 We started with Pav Bhaji & Keema Pav which were served in tiffin boxes. How cute! The Pav Bhaji had more of a Punjabi style bhaji which was deliciously made with soft crispy buns while the Keema Pav had a delicate, spicy keema. The Keema Pav was definitely better than Pav Bhaji with nice perfect flavours.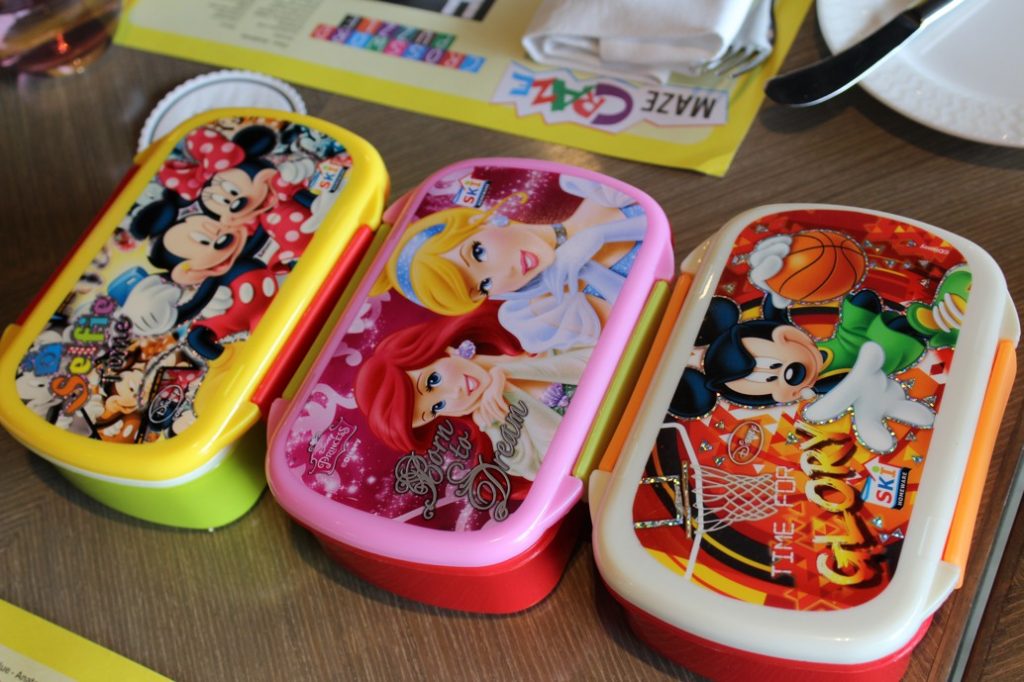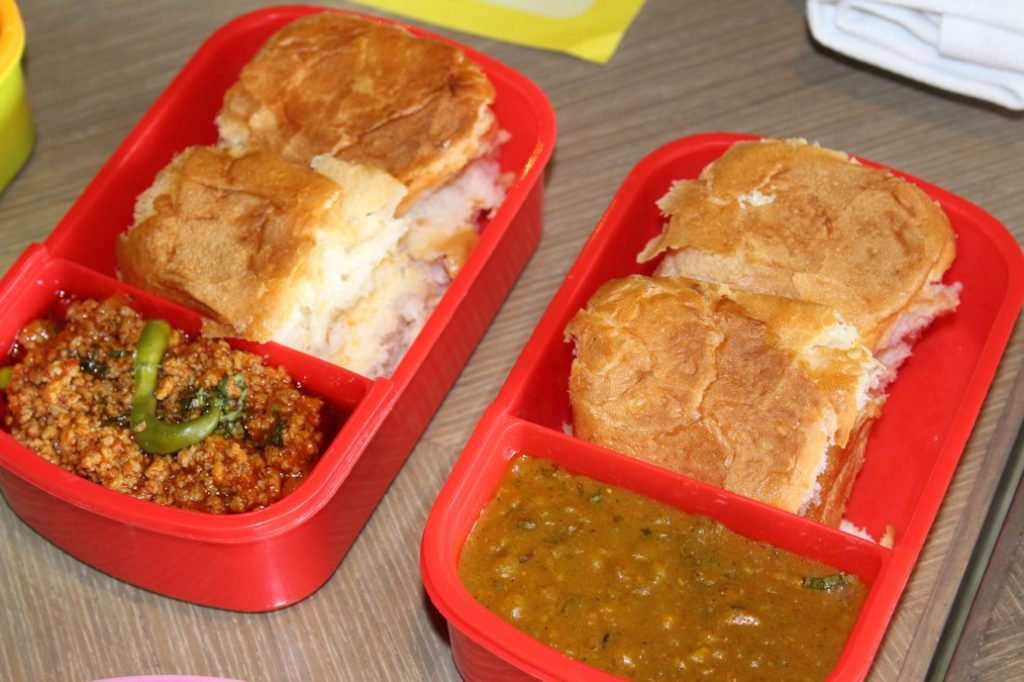 The Samosa served with chutney was stuffed with a lot of peas unlike other places. They were crispy, really small in size with imli chutney packed in lunch box.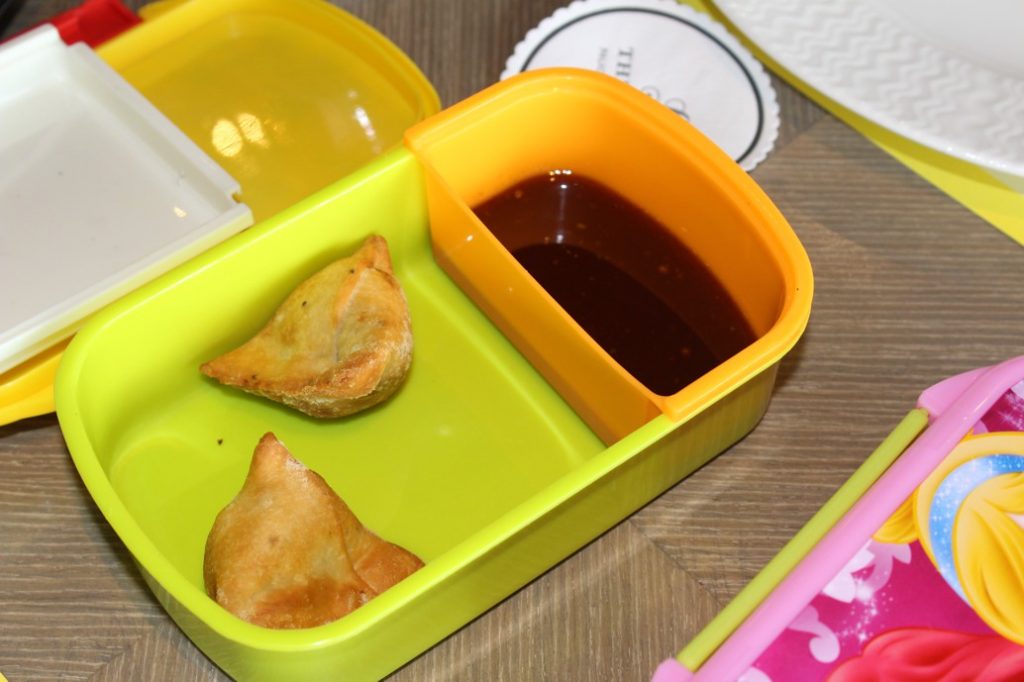 They even serve Lemonade and Orange Tang in school bottles which were very refreshing. A total kindergarten feel!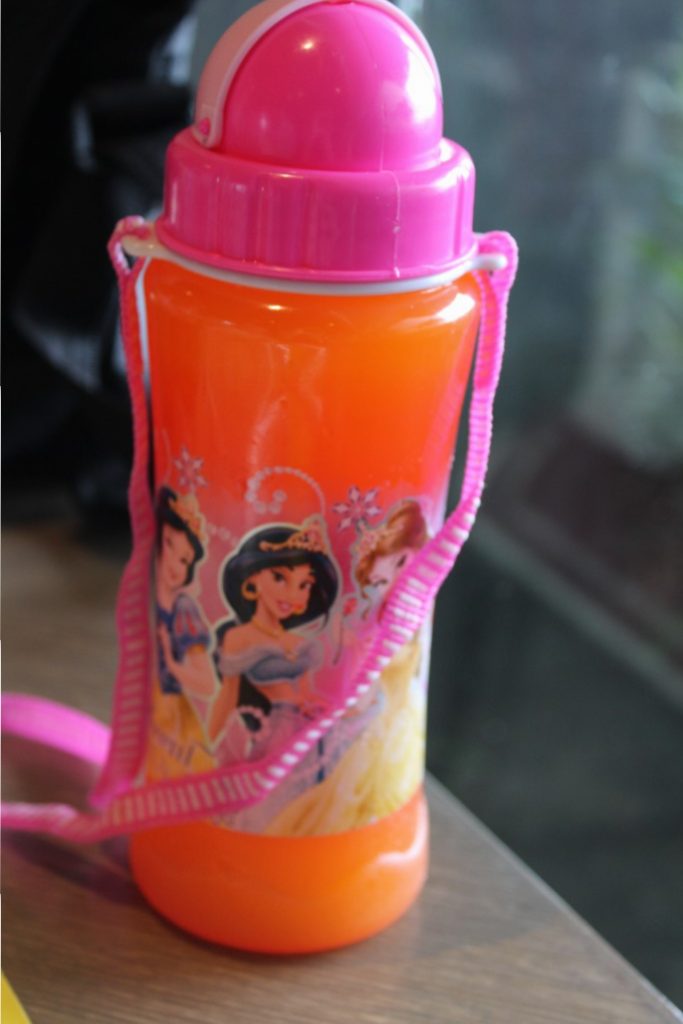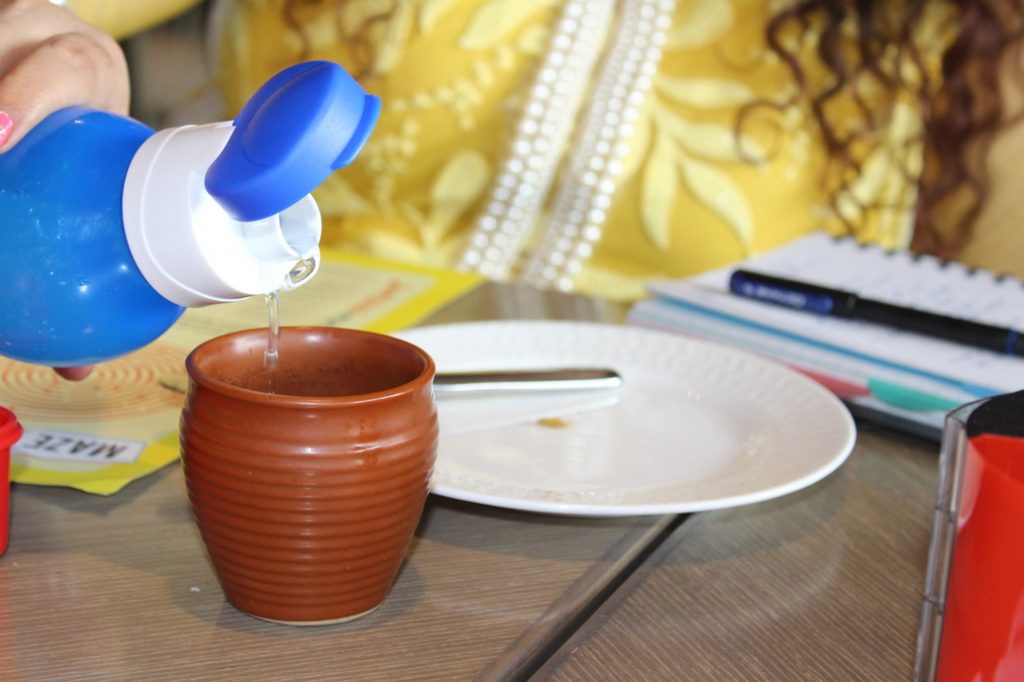 They have a different menu everyday with Bread Pakoda, Pav Bhaji, Chole Bhature and Samosa being the hot favourites. This Back to School festival is a part of their regular at Café Knosh which has an array of Indian, Continental & Asian cuisines. From the buffet, we tried the Hakka Noodles which were nice, mildly spiced & tasted great. The Pasta Arrabiata was nice & marinated well while the Falafel & hummus with pita bread were at its best.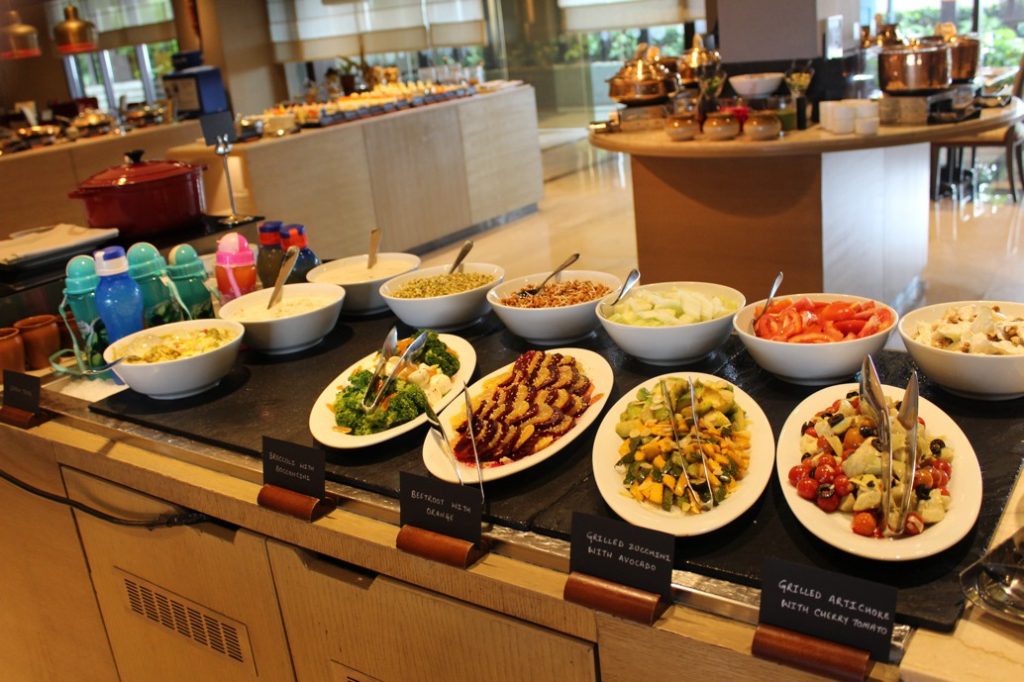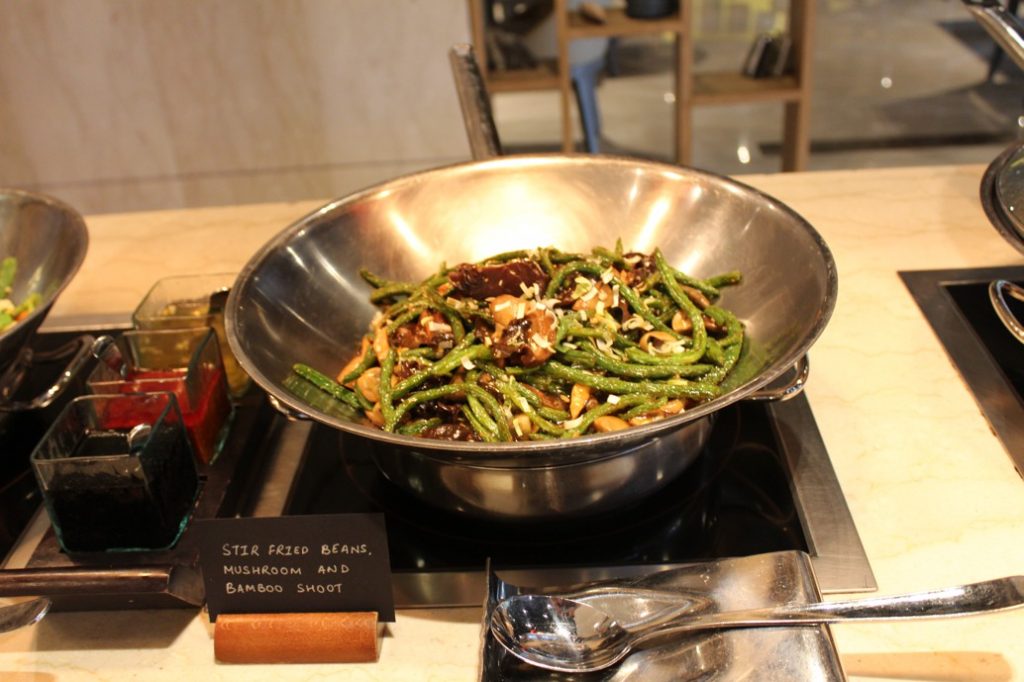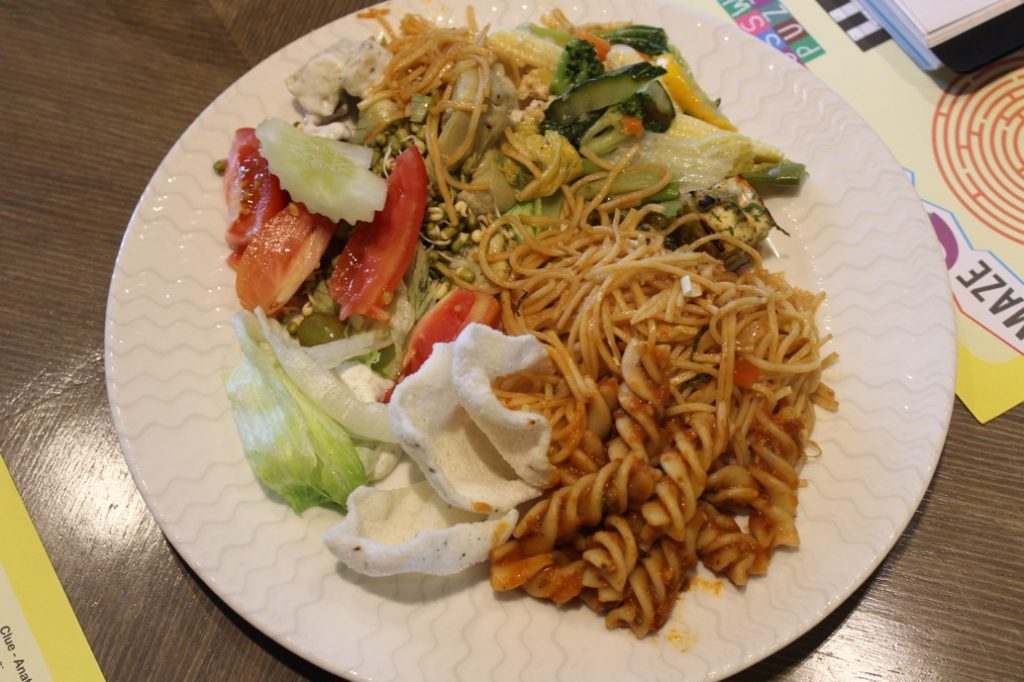 For the main course, we tried Rajma which were made in desi ghee. No one can go wrong with the classic Rajma Rice. Also the Khatte Baingan were different, healthy unique and a must try here. I tried it for the first time and loved it. The Methi Chicken was superb.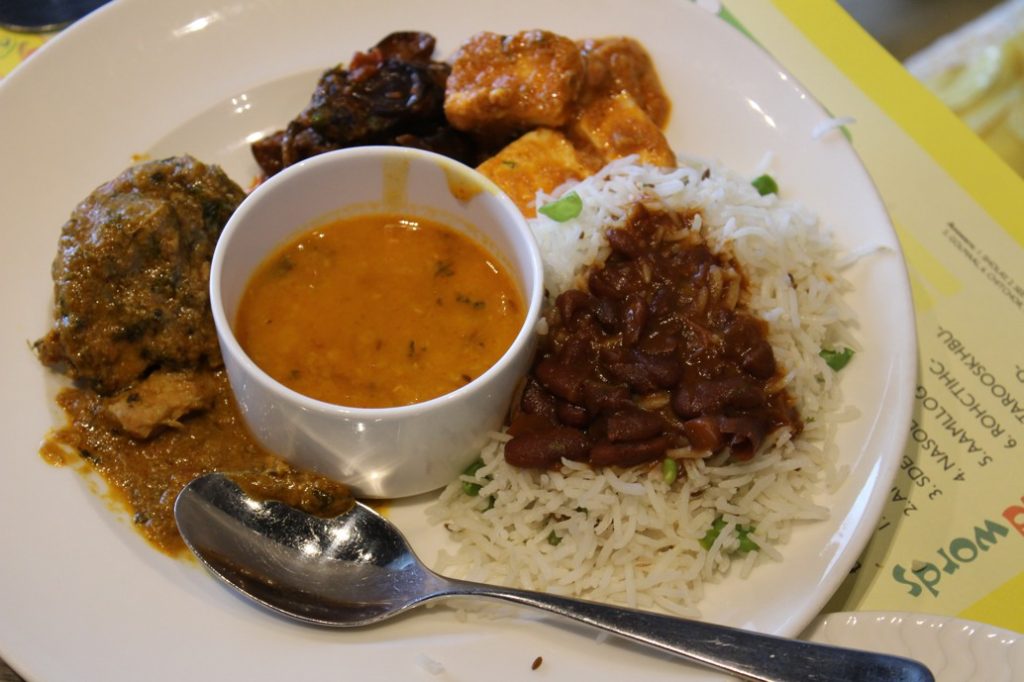 From the desserts, we tried Kheer with pistachios & nuts which was good & with the right amount of sweetness. Also a few tarts which were equally good & delightful.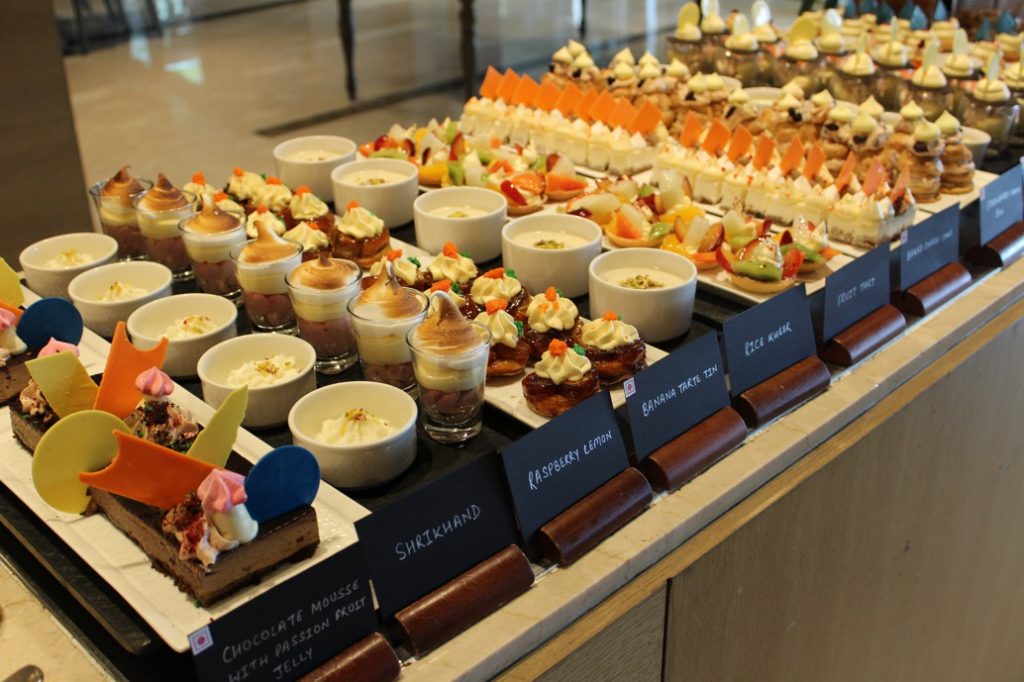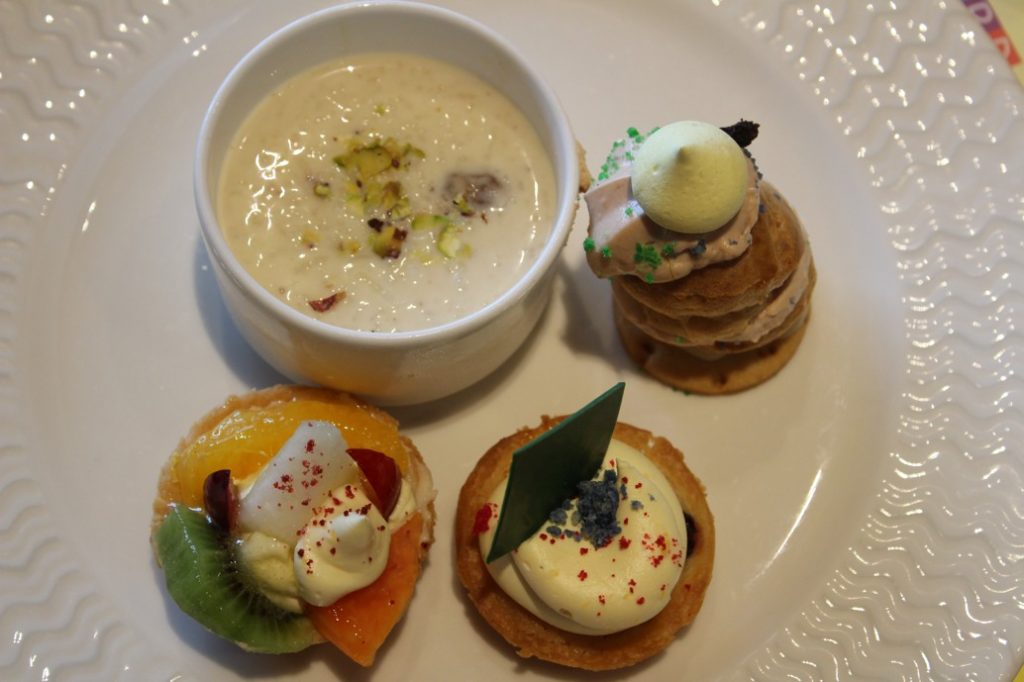 My mood was already good with the school set up because every person has school memories and the tiffin concept was quite interesting. Whatever I tasted there was delicious and with so much variety to have priced at just 1299+ taxes for lunch and 1599+ taxes for dinner, you can have so much to eat and the taste you cannot forget from Keema Pao, Samosas and Pav Bhaji to Hakka Noodles, Rajma and Kheer awesomely made by the chefs with lots of love.
It was truly a wonderful experience to revisit the school era, the cherishment of fondest memories and the olden days relived and recreated in a unique way and those who want to catch hold of the time and immerse in some school magic, just come here and relish the hospitable food.