What if you get to experience the Old Delhi food hospitality, the Old Delhi magic & the Old Delhi charm of delectable meals & food items prepared by special Old Delhi chefs & this whole experience enlivened without the hustle bustle, sweat, dust & noise of Old Delhi. I am talking about the Dilli 6 Food Festival happening at Crowne Plaza Today Okhla's all day dining restaurant Edesia. The fifteen days long festival (started from 18th February and ending on 3rd March this year) has transformed the restaurant into a food haven of the Walled city of Delhi with authentic flavours of Purani Dilli.
Chef Sudershan Bhandari, Executive Chef at Crowne Plaza Today Okhla gave us a tour of Dilli 6 festival. The extensive feast included dishes like Golgappas, Bhalla Papdi Chaat, Mutton Biryani, Subz Bahar Biryani, Kakori Kebab, Seekh Kebeb, Akbari, Jahangiri, Daulat ki Chaat & Imarti. The various colours of India could be seen in the ambience with pleasant & calm lighting and colourful papers & kites all done in different shiny papers. Every year annually this festival is held, an honour to Dilli 6 patrons & food.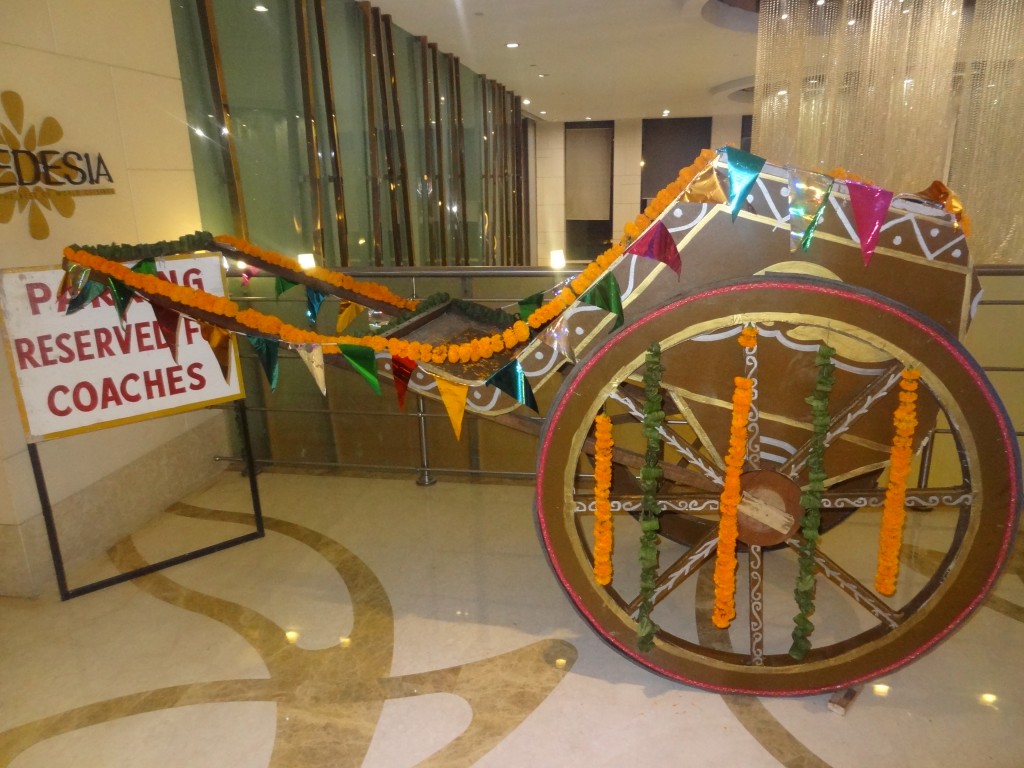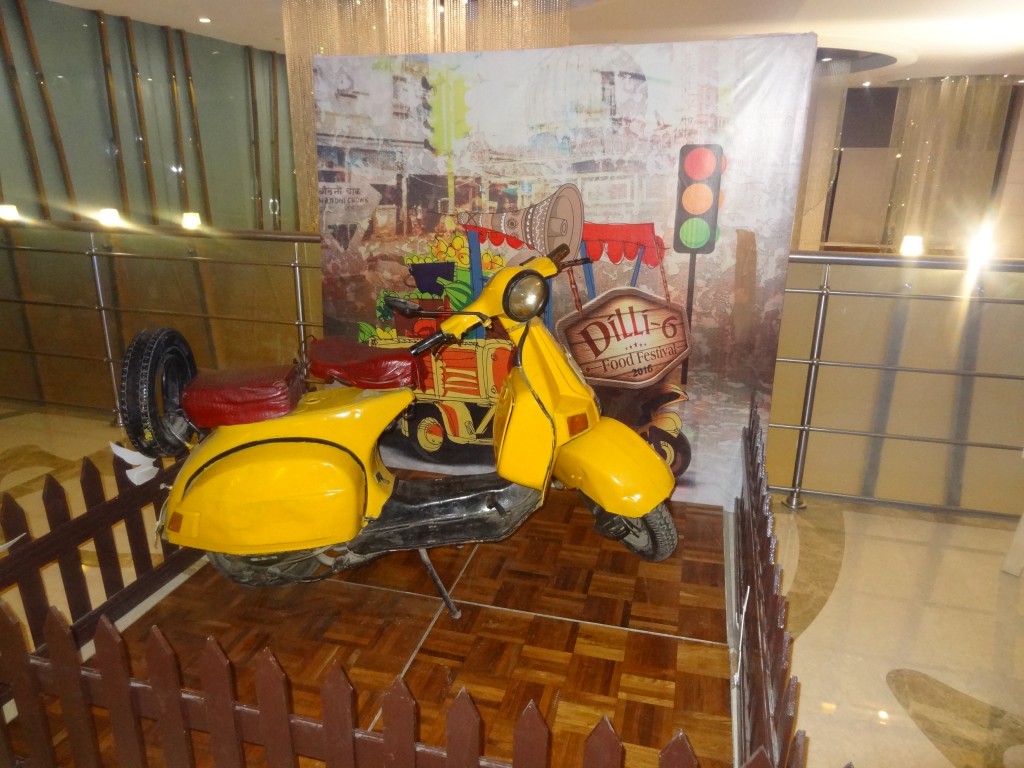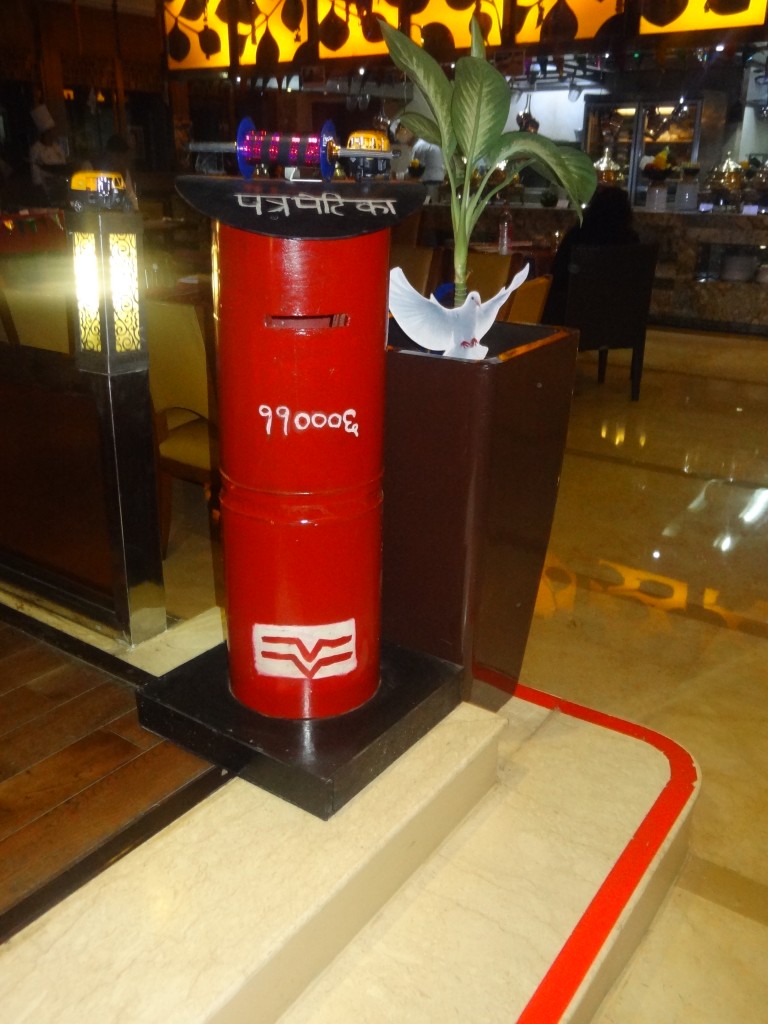 So we started our food journey with some typical street food which were lavishly spread- Golgappe, Papdi Chaat, Chhole Bhature, Aloo Puri & Besan Cheela. The Bhature were nice & crispy with spicy Punjabi chhole. The Cheela was made with paneer stuffing, prepared right in front of us.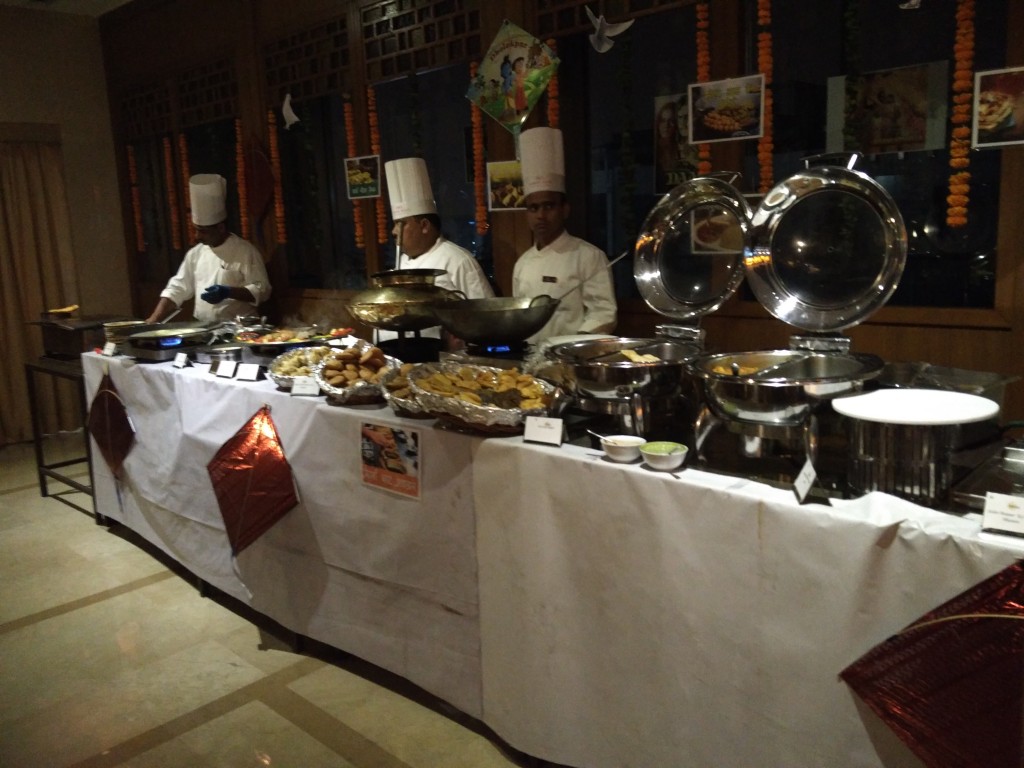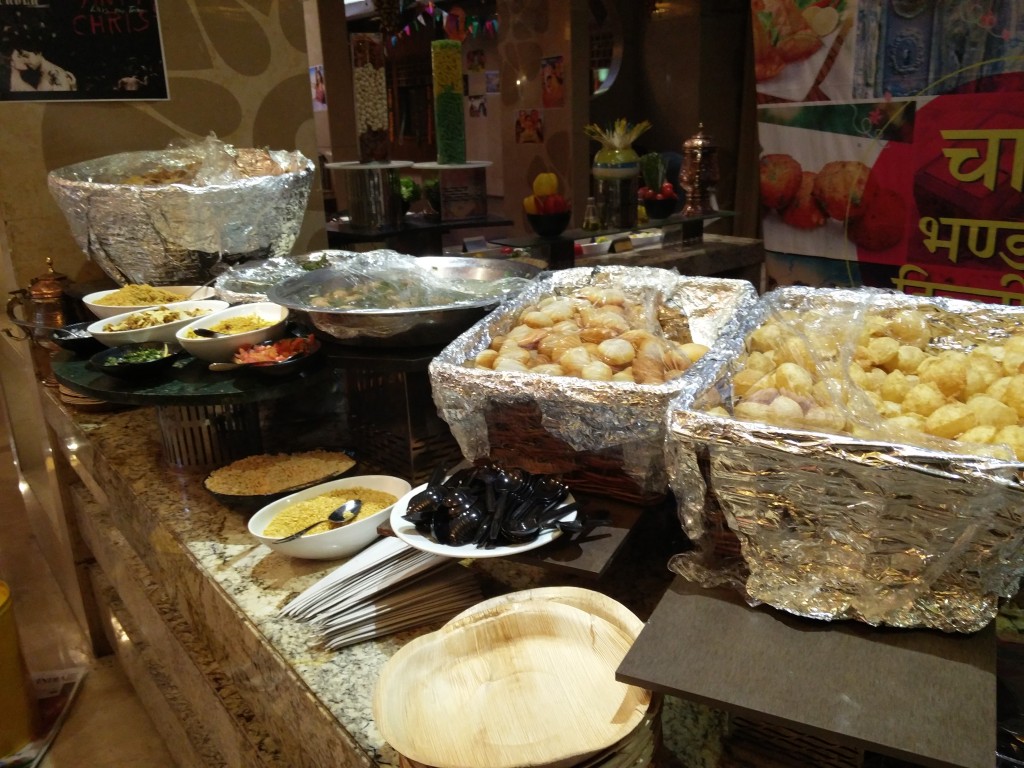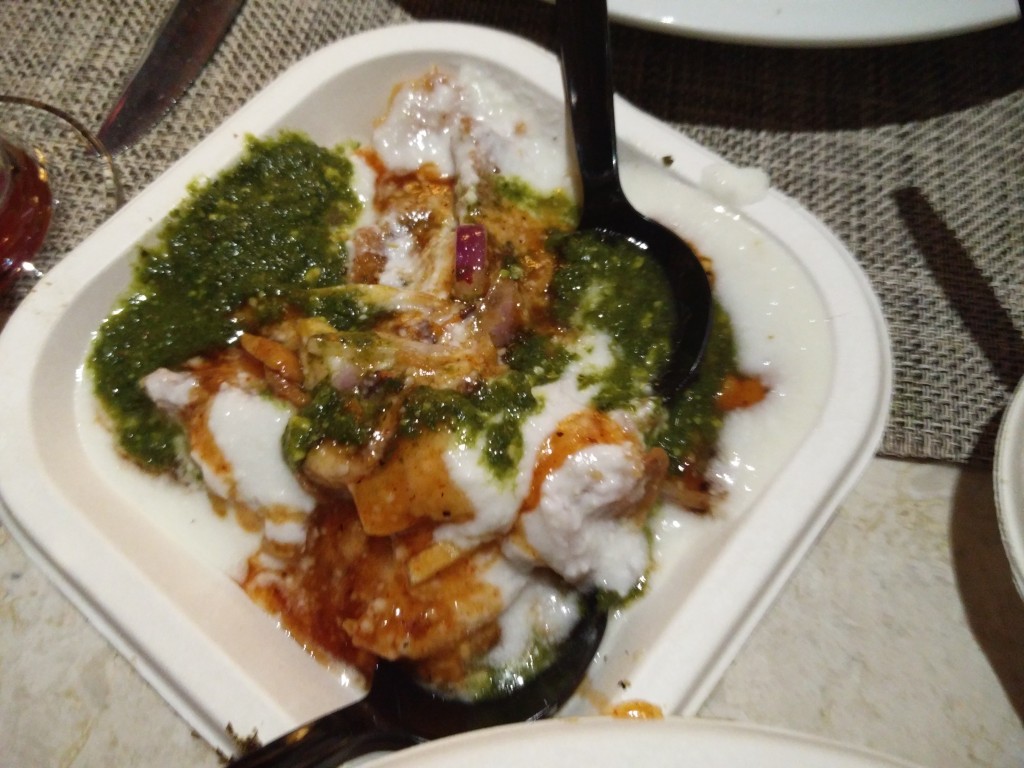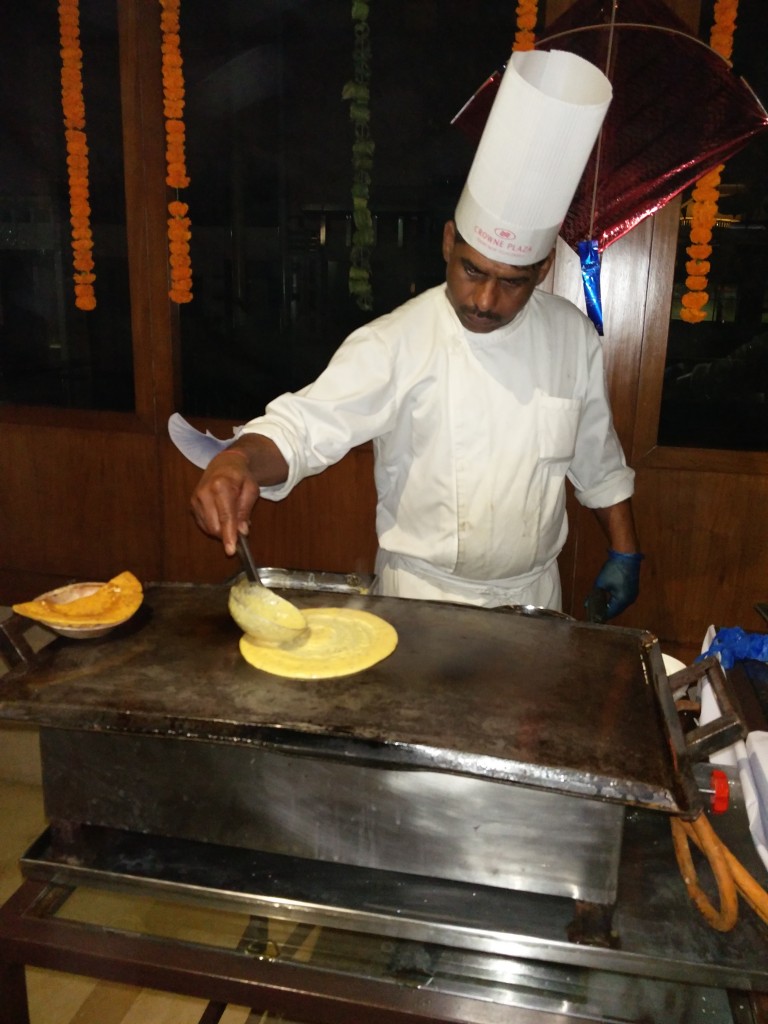 Next were Kakori Kebab, Paneer Tikka & Seekh Kebab all of which were nice.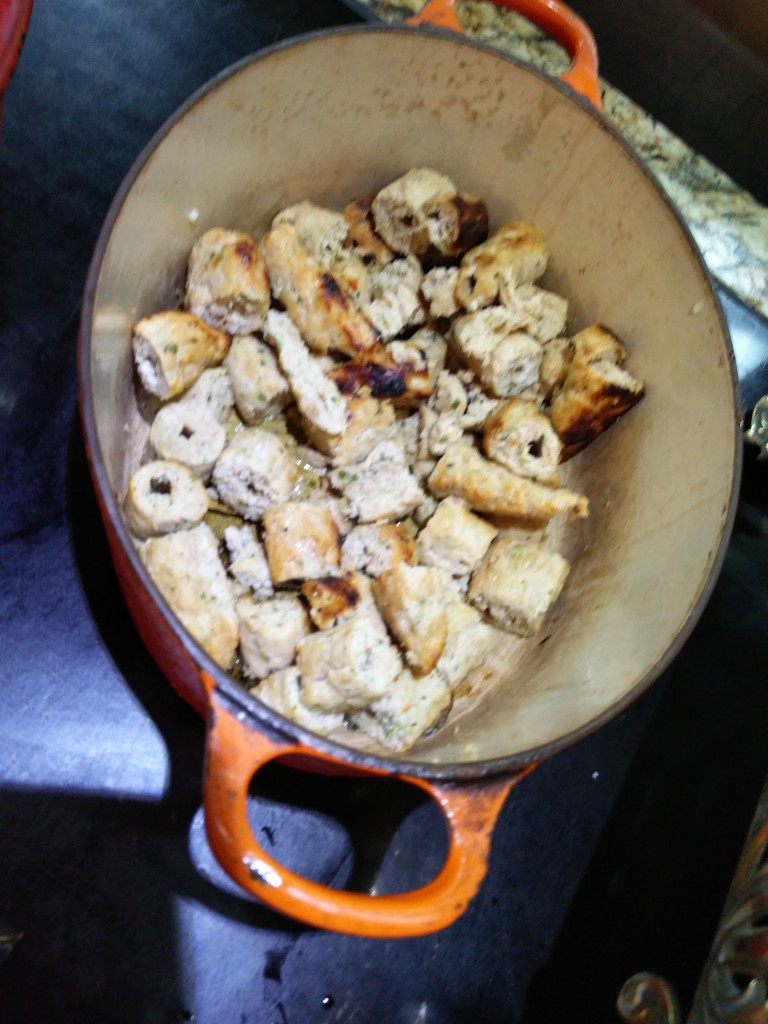 We also tried Tawa Fried veggies (okra, paneer, soya, bell peppers , cauliflower & brinjal) was there. I loved the explosion at colours at this particular counter which I am sure you would agree with.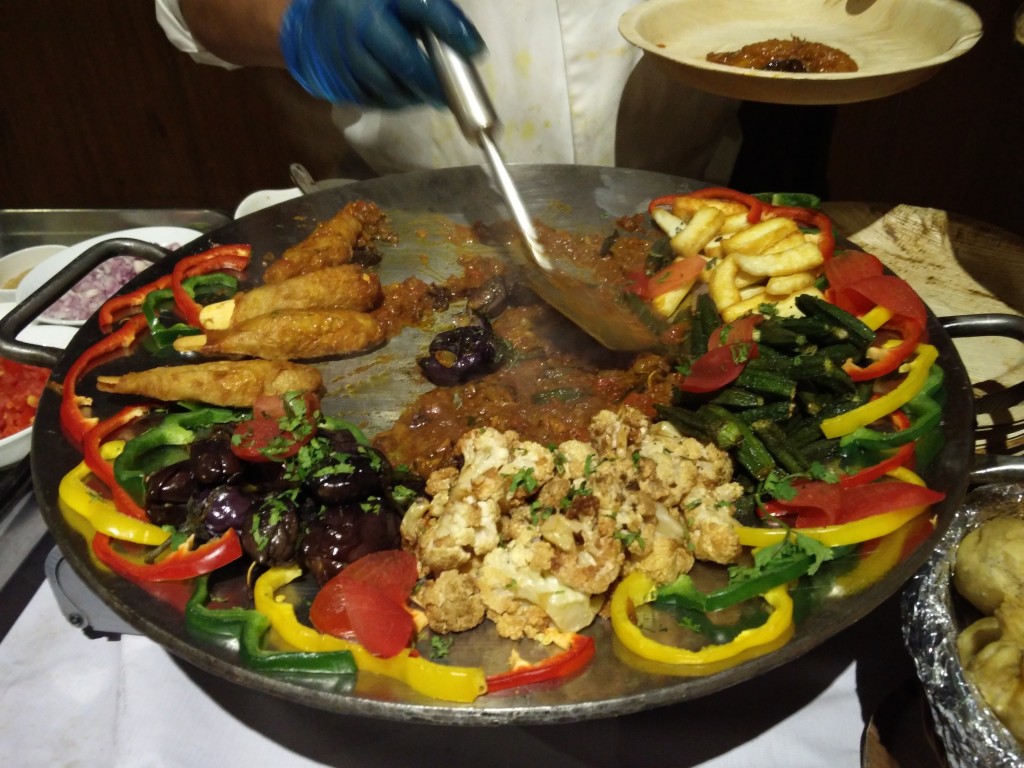 There was even a counter for Paranthe Wali Gali Ke Paranthe wherein you could select your own stuffings which you want in the parantha. And it was served along with were 6 types of pickles to try out. What more can one ask for?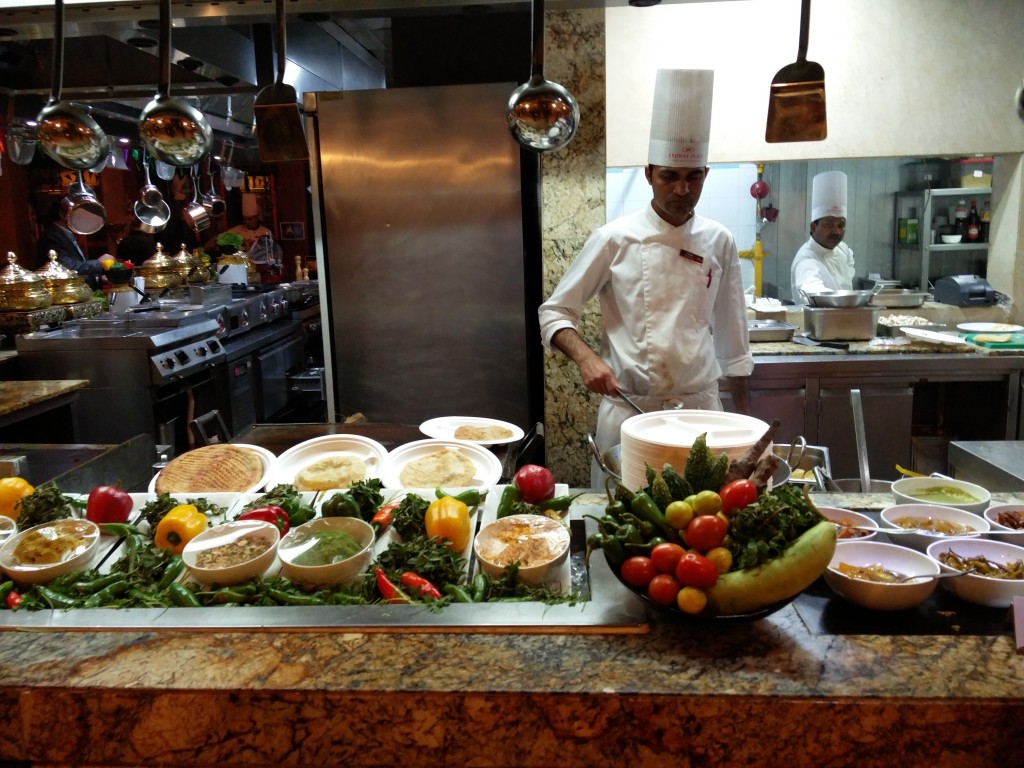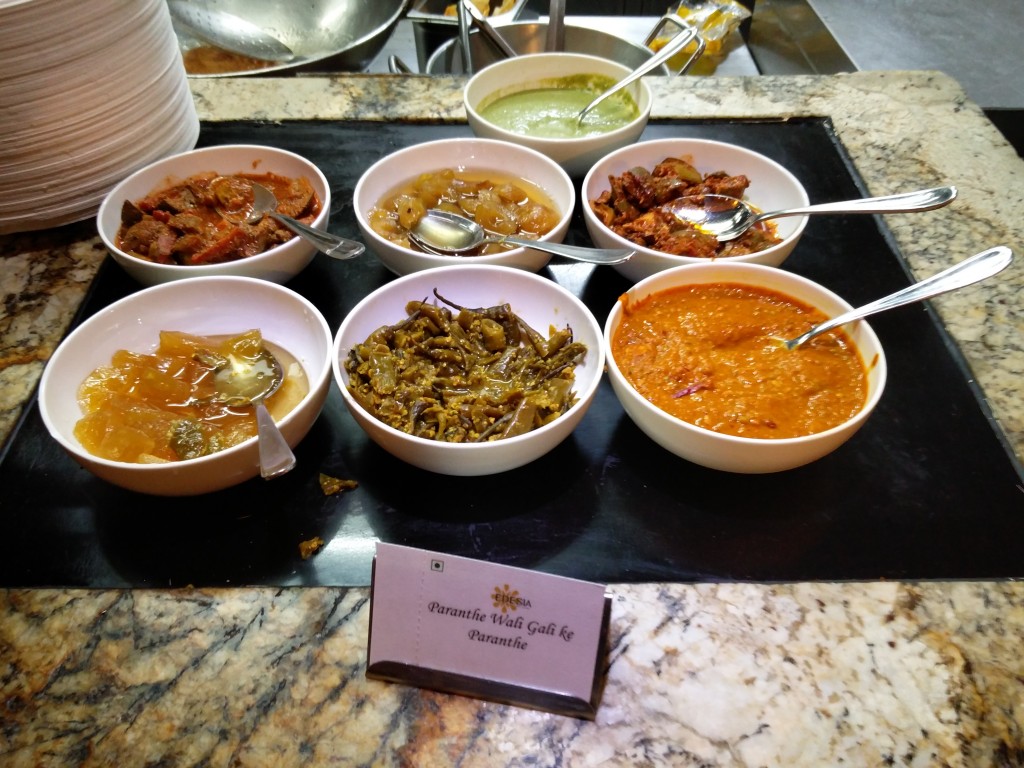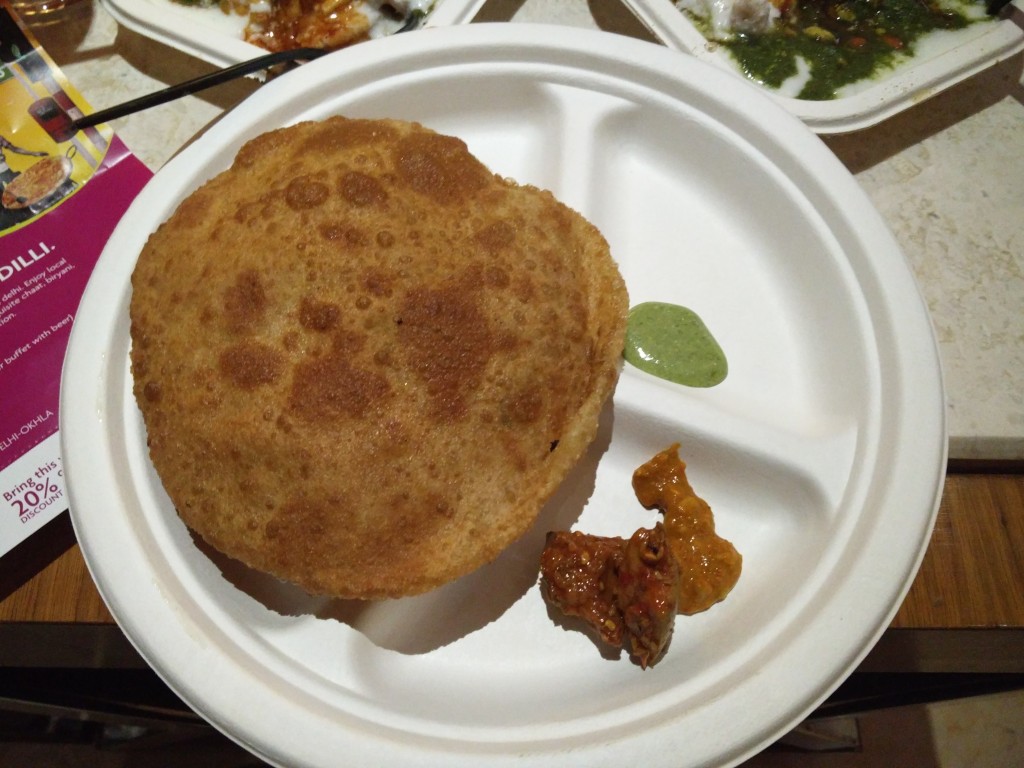 Totally stuffed after the starters & the live counters, it was time for main course. I tried the Dal Makhani which was buttery & spicy. The one dish which stood out for me was the Miyan Ki Haleem which was basically lentil mutton roasted first with the dal and then the curry and dal was mixed. Much recommended!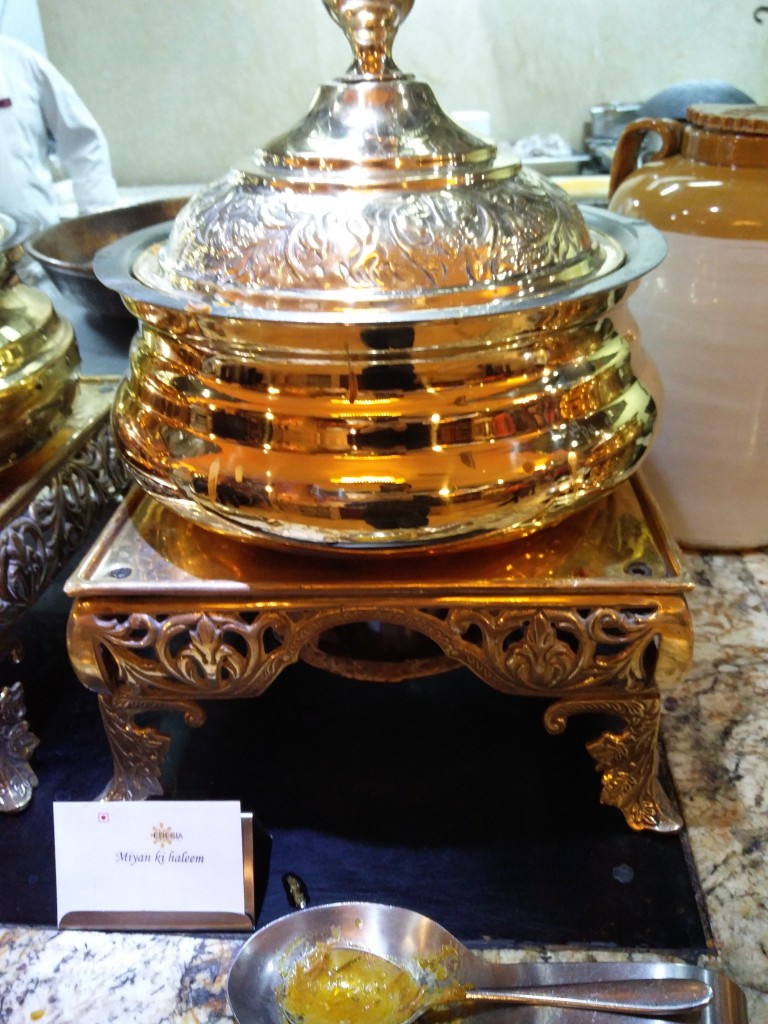 Other main course dishes included Rajma Chawal, Shahi Paneer, Chicken Korma, Kadi Pakoda and much more.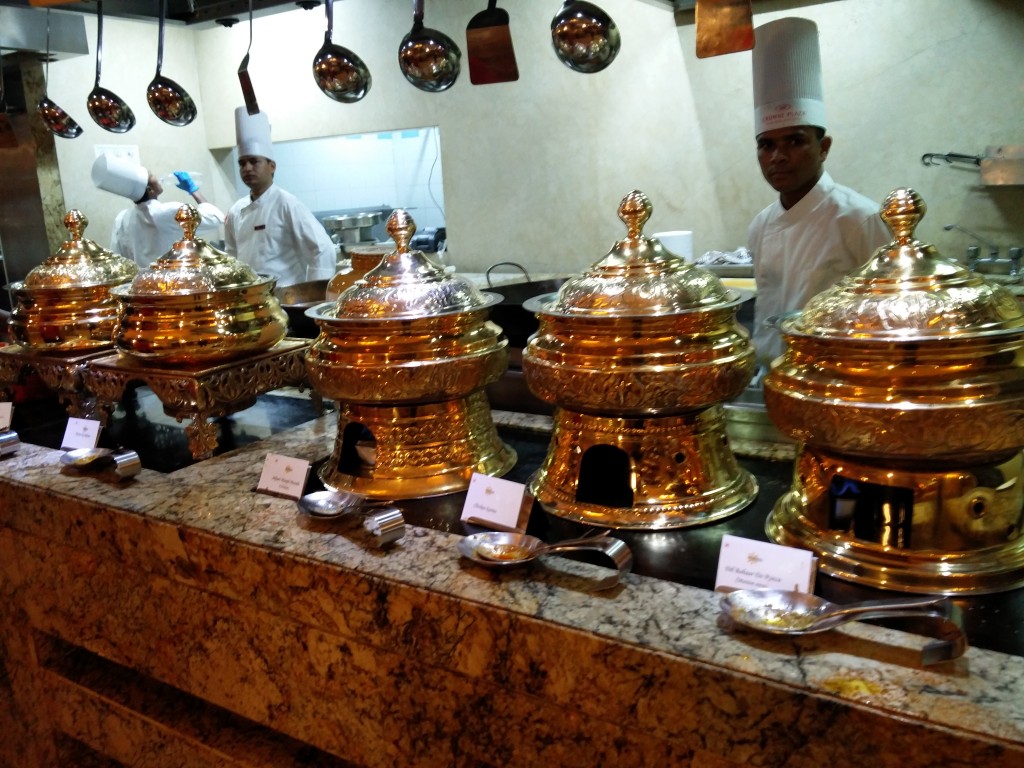 The feast also included 3 biryanis- Subz, Chicken & Mutton. The Subz & Chicken Biryani which I tried were flavourful and perfect.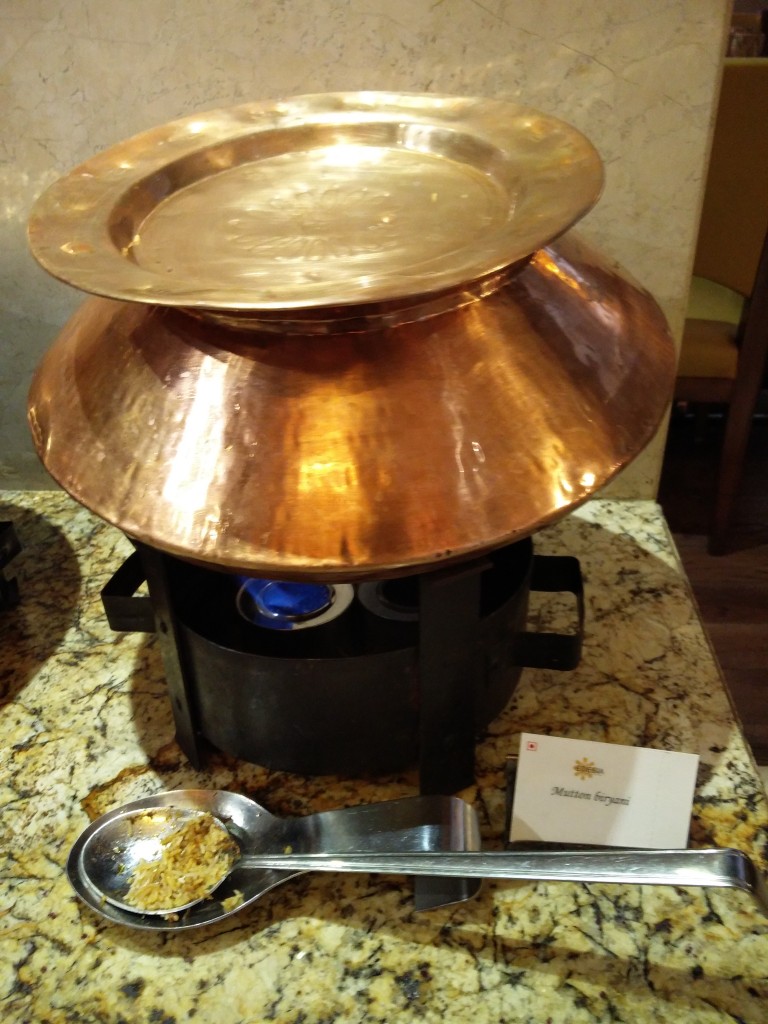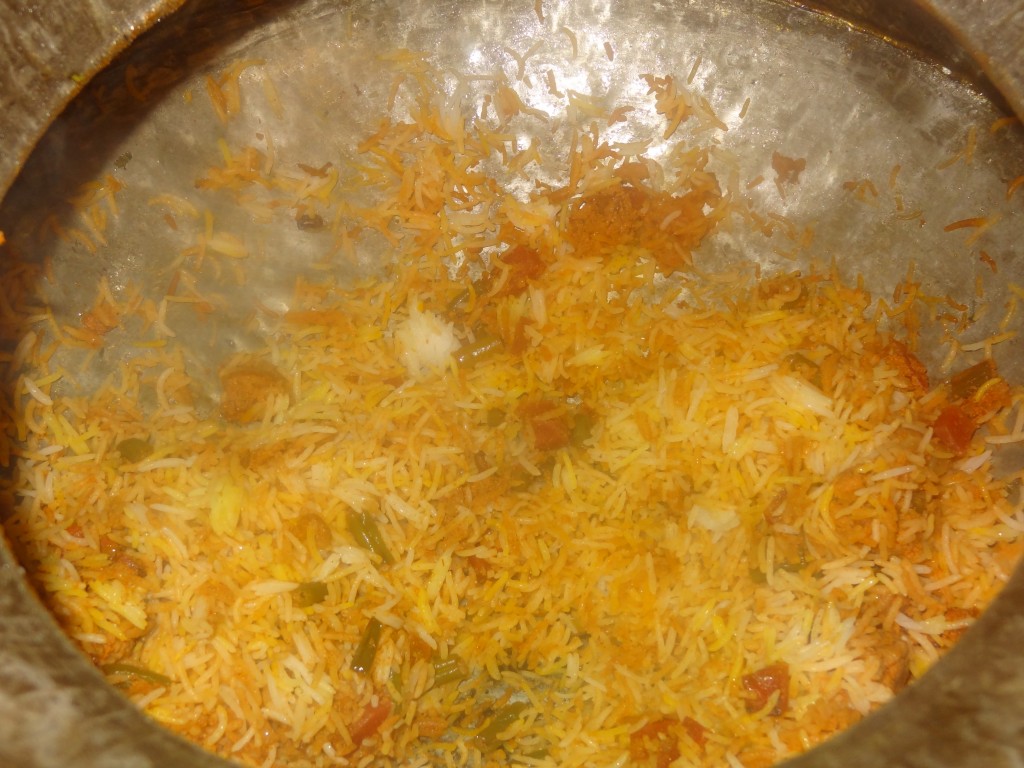 In a candid conversation with Chef Surender Tamta, the brain behind the festival and an Indian at heart born in Uttaranchal and now settled in Delhi loves cooking Gajar Ka Halwa for his kids. He also loves to cook Rajasthani, Awadhi & Kashmiri cuisines. With over 21 years of experiences, he was worked in countries likes Germany & Malaysia also. On being asked about his favourite dessert, he mentioned Imarti. His special recipes include Murgh Badam, Murgh Mumtaz, Korma Shahzani, Roghani Arbi & Murgh Irani.
He has done a lot of new innovations and created new recipes even some instant ones like "Ande (egg) ka halwa" with the use of Desi Ghee. It was great talking to the Chef and interacting & knowing more about his different food creations.
Desserts, which were the best couldn't be complete without Old Delhi's speciality Daulat Ki Chaat (meaning snack of wealth). A divine dessert which takes a whole night to prepare! It was well made with the right consistency. Loved it!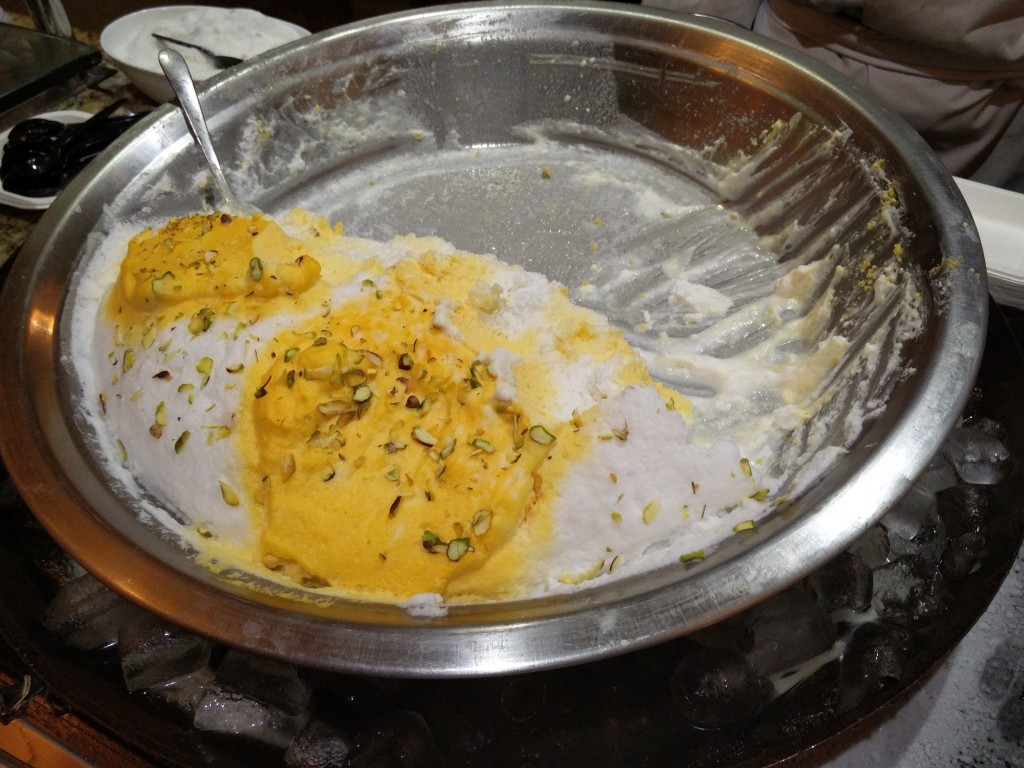 The Kesar Pista milk was served in a kullad and it was a delight to have it in the cold weather. The flavours came out really well with the pista & I could feel the aroma.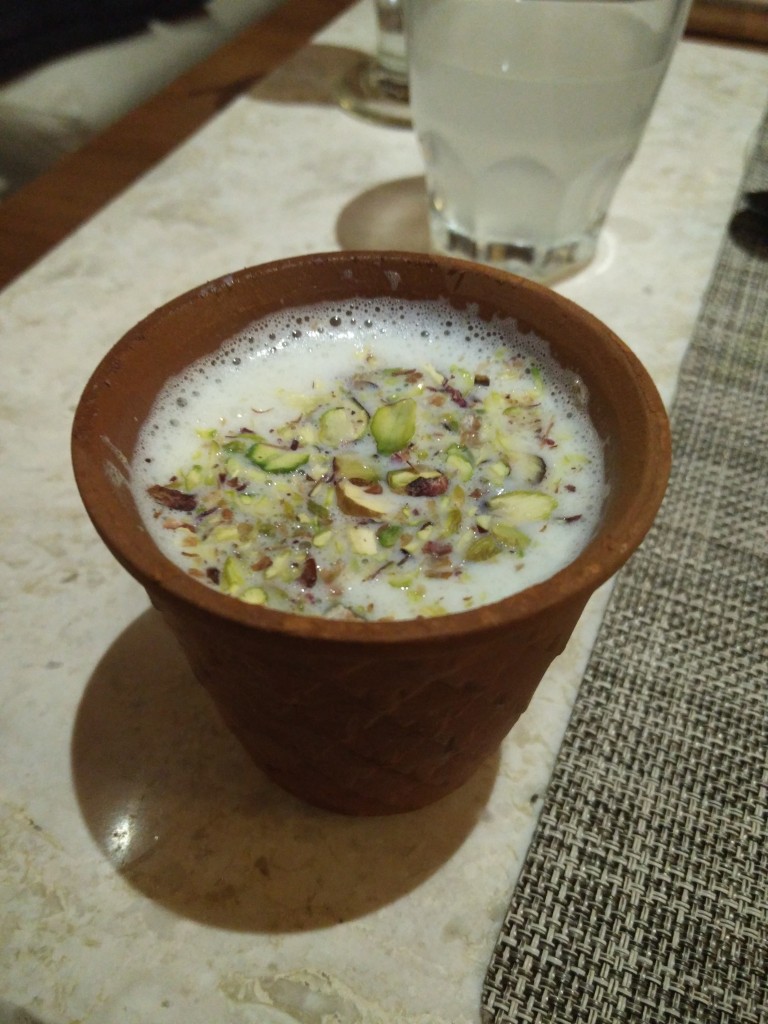 Other desserts included Seviyan, Phirni, Gulab Jamun, Gajar Ka Halwa, Moong Dal Halwa, Papita Halwa (was very interesting), Jalebi and lots more.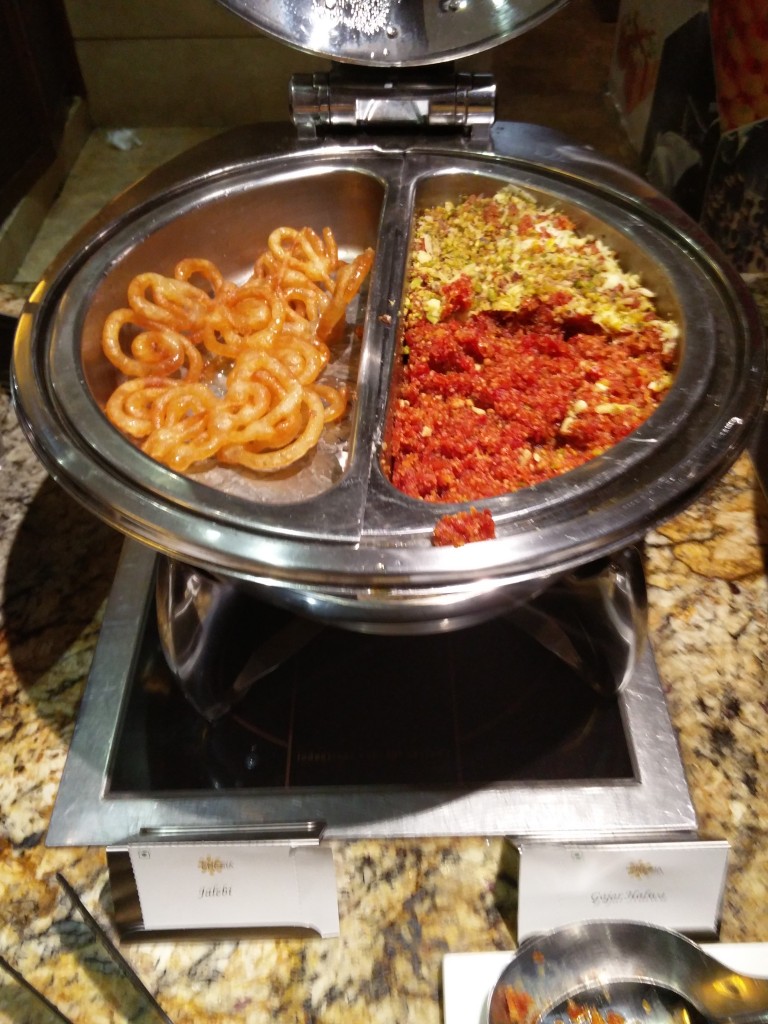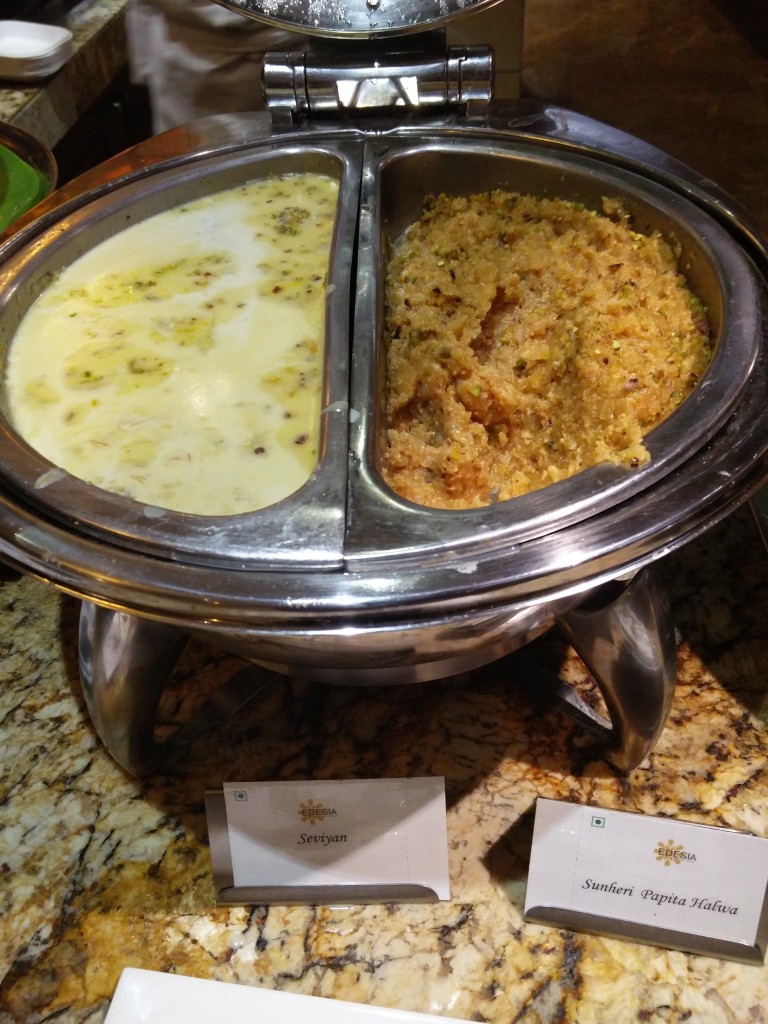 What's more- A special relaxing champi massage specially in the interiors of 5 star with olive oil, mustard & rose petals.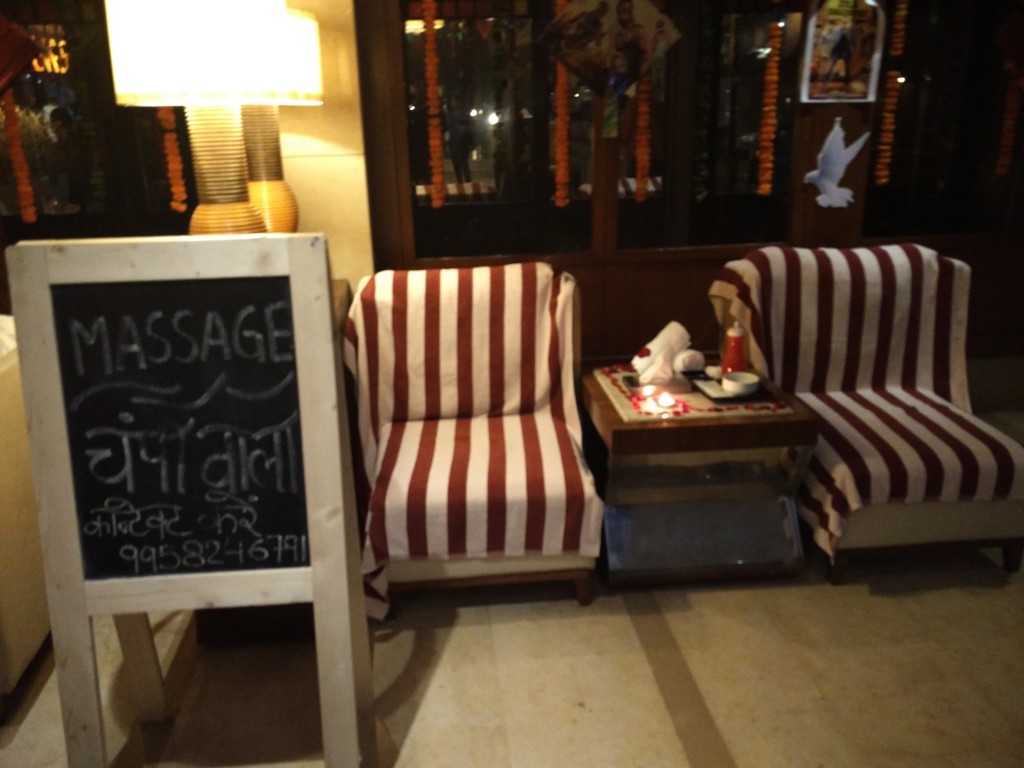 Oh yes and there is a live paan counter as well-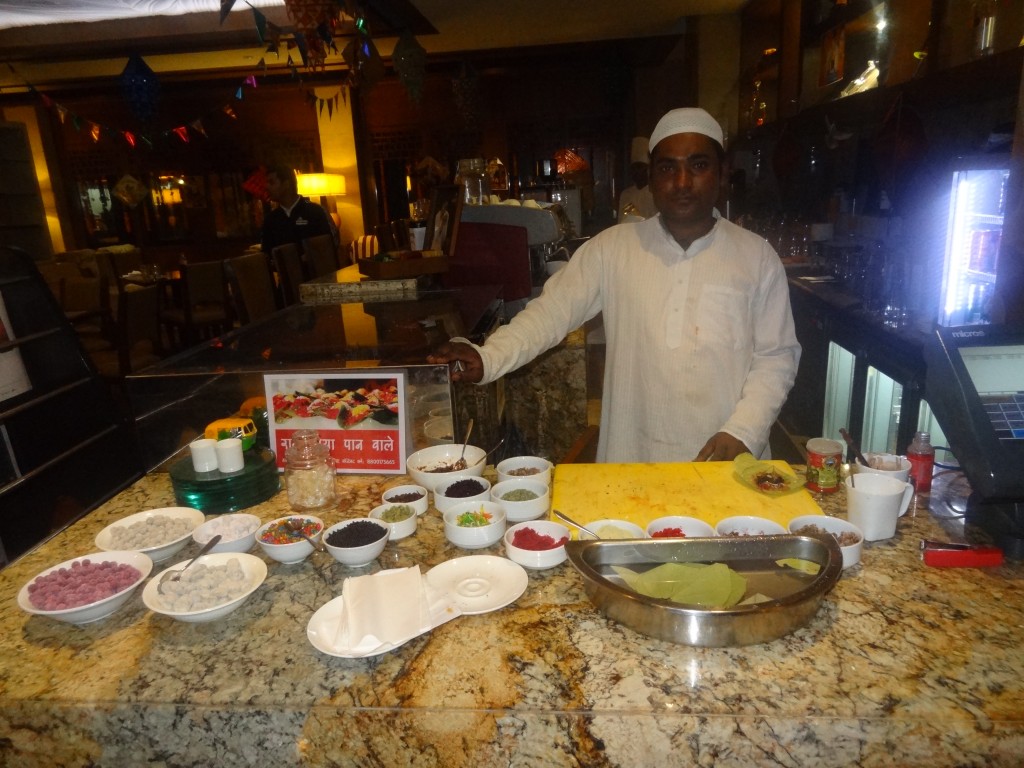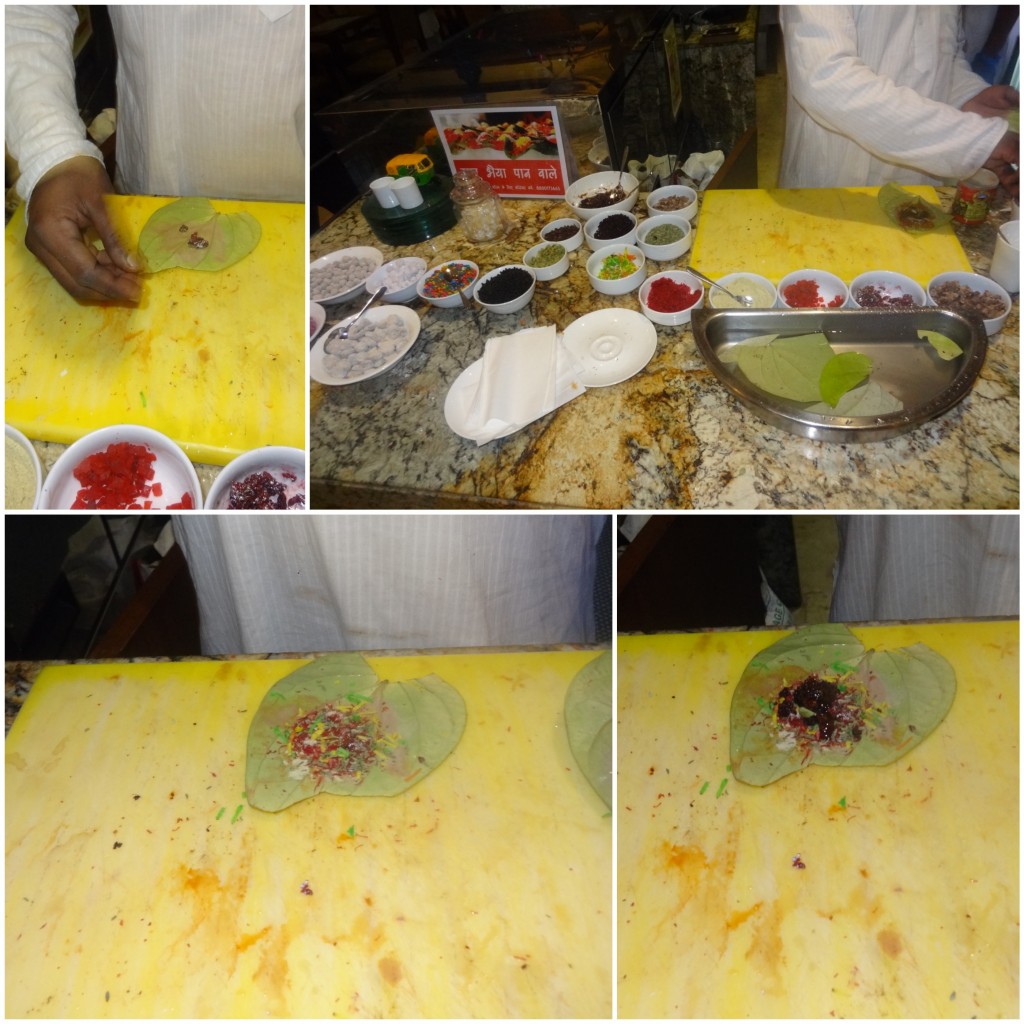 But the main highlight was the food itself and it was lovely talking to the chef himself who being an experienced & inspirational man had the words of a master crafter & creator of lovely dishes & the interaction was fruitful & I would love to come back here again for sure.
Date – 18th February – 3rd march
Timing – 1900 hrs. – 2300 hrs.
Price – Rs. 1799 (dinner buffet), Rs. 2299 (dinner buffet with beer)
Venue – Edesia , Crowne Plaza Today New Delhi Okhla