Talli Singh, located in Sector 29, Gurgaon, the name itself seemed inviting to me is a fun bar mixed with a speakeasy concept where everyone could just come and leave their pretensions outside the door.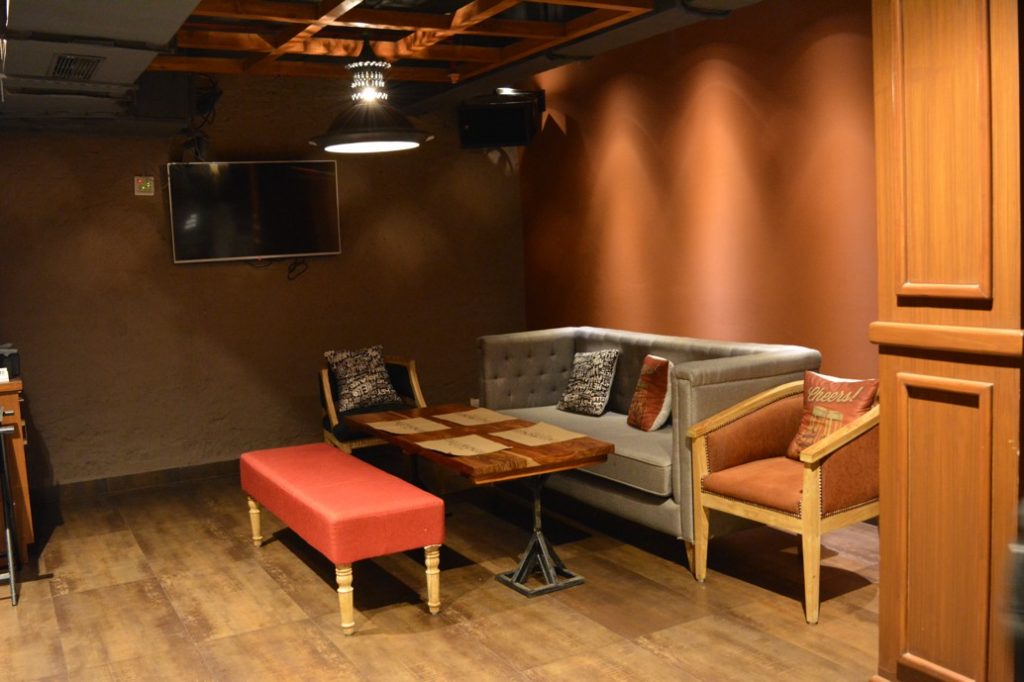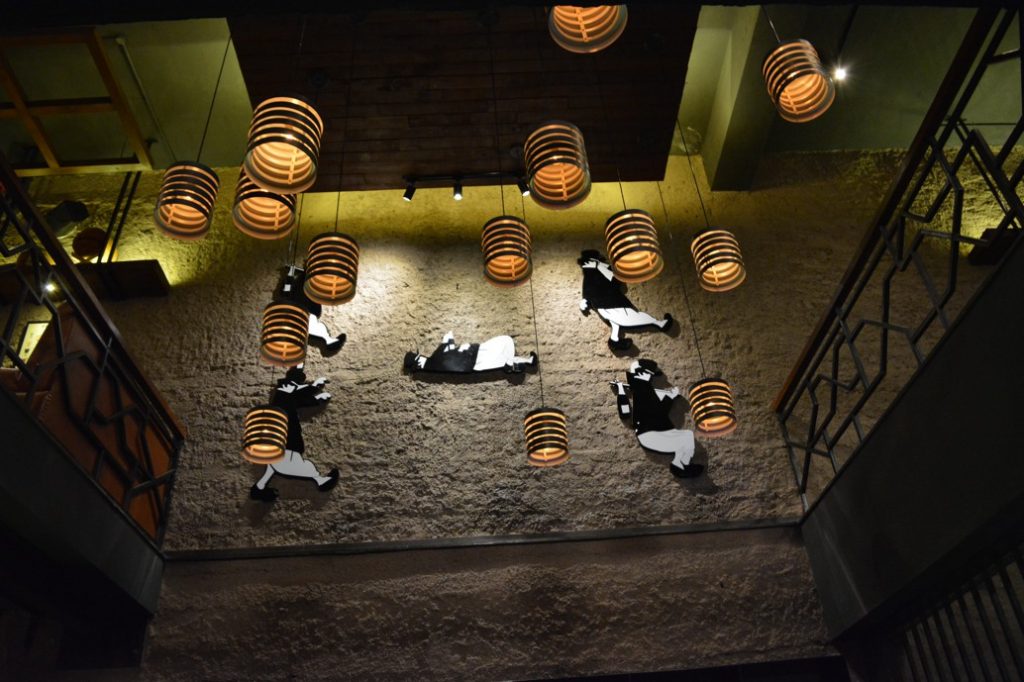 The food menu has been especially created by celebrity chef Bobby Chhikara who is also the owner cum food designer of the place and the drink menu has been crafted by their liquid specialist Mr. Kapil Thapa. Being a vegetarian and non-alcoholic, I was little skeptical for going there since the name seemed to me like it is nothing but just full of different kinds of cocktails. But I was surprised.
I finally decided to go and I must appreciate my decision to visit and to experience it, and not missing it because of my pre conceived notions. I was welcomed by their well-trained staff and it was altogether a different world inside – spacious, gorgeous and full of life. I was given the (so called special) menu designed for the day. In starters, in Veg and Non Veg, there were Prawns Tempura, Veg Naanza, Sticky Chicken Finger, Desi Lucy Burger, Crystal Dimsum- Seafood, Corn Fujia, Dahi Ke kabab, and Murgh Malai Kababs (served with Chur Chur Paratha). Main Course had options as Mee Goreng, Kung Pao Chicken and Steam Rice. In desserts, it were Rasmalai and Lava Cake.
Most importantly, they had a great series of cocktails (even I felt a second thought to try these, however could not). The drink titles were Betel Smack Mojito, Hong Kong Dragon, Green Appletini, Cointreaupolitan, Pomegranate Basil Martini, Tequila Spice, Espressotini and Flaming Glass Tower amongst others. Thankfully, they had something for me too in non-alcoholic drinks as Lychee Mint Smoothie, Cucumber Delight, Water Melon Fizz and Orange Blizz.
I was advised to try Green Appletini minus alcohol and I was fine with that. In starters, I tried Dahi Ke Kebab that was simply superb. There were few more people with me who were trying cocktails and they were appreciating it like anything especially Pomegranate Basil Martini & Espressotini in beverages. Then I tried Corn Fujia and they were simply amazing. Everyone had a single response with this specialty that we have never had such tasty corns. I was just compelled to ask for knowing its cooking procedure.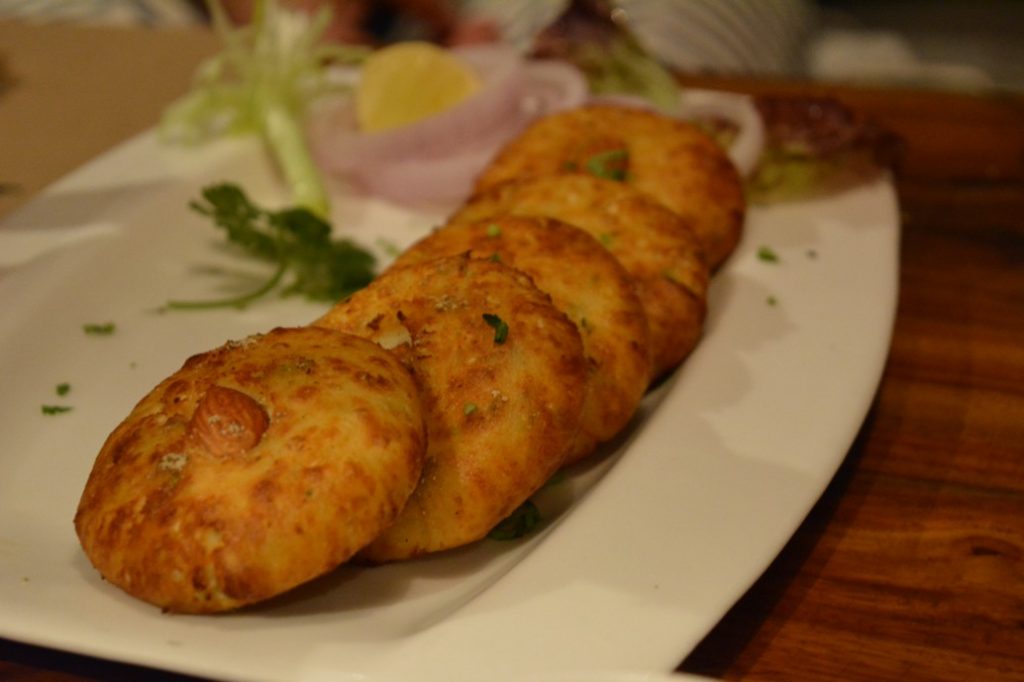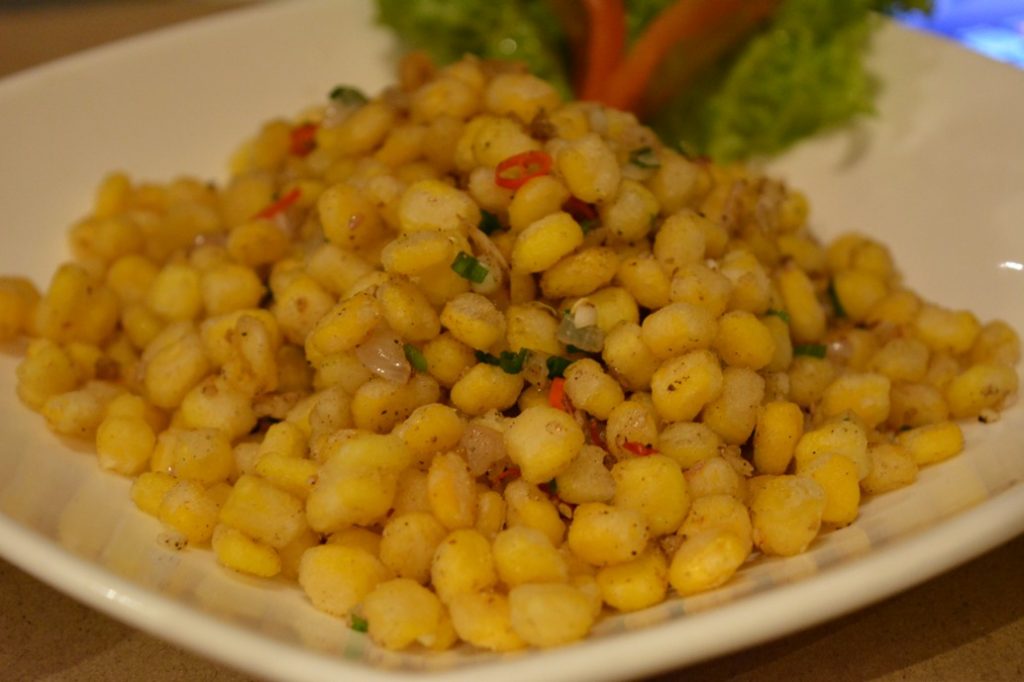 Then, I was served with Veg Naanza and Lucy Burger. Veg Naanza had sufficient cheese, exotics and corn with a very thin crust to make it healthy and super tasty without any regrets of being overloaded with it. Lucy burger was just fine but had cool stuffing. I, then, also tried Lychee mint smoothie that was refreshing and smooth in true sense.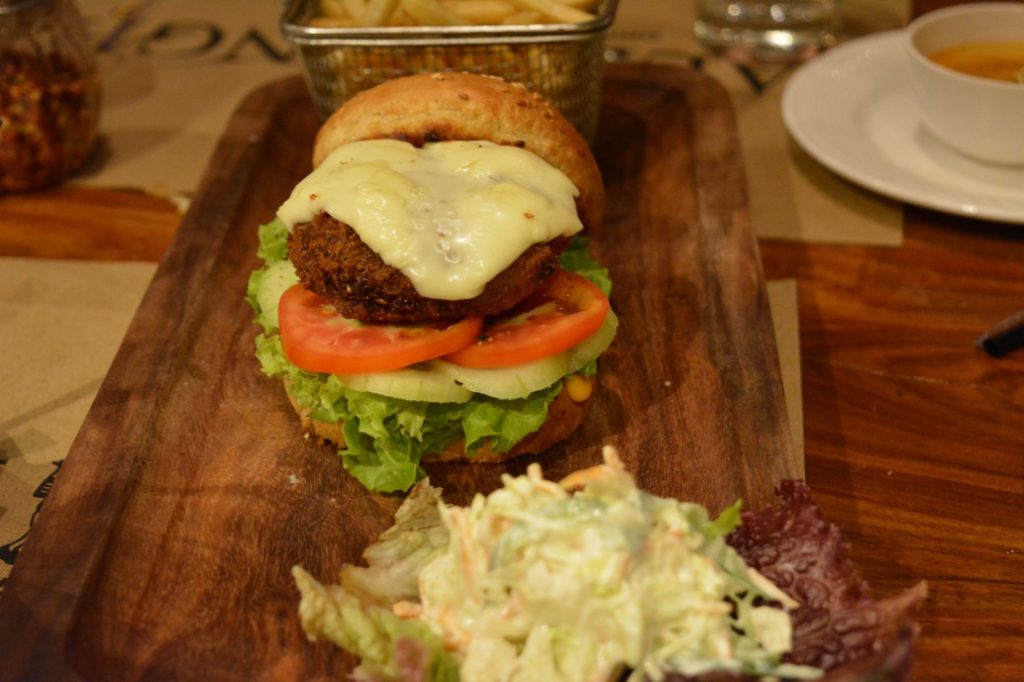 By that time, I was full; but could not stop myself for trying the main course food. I ordered for steamed rice with Mongolian Pot (outsourced from outside the menu). Few other people tried Mee Goreng that was excellent as per their words.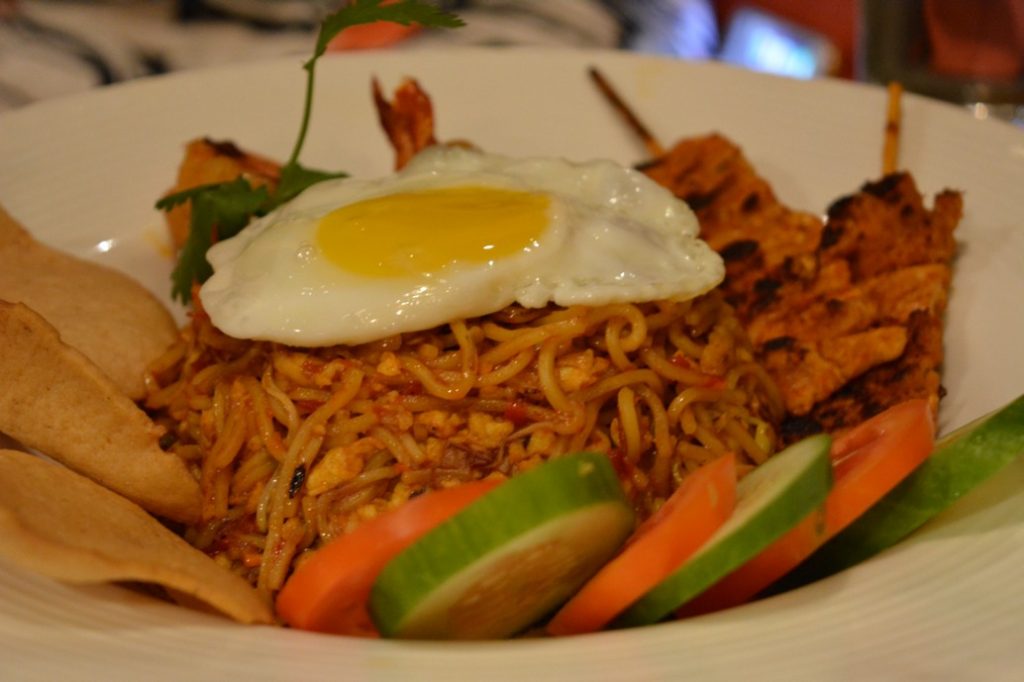 In the meanwhile, one of us tried the flaming glass tower. It was a nice experience as per her, but I must say that Kapil managed to serve it in the best way possible.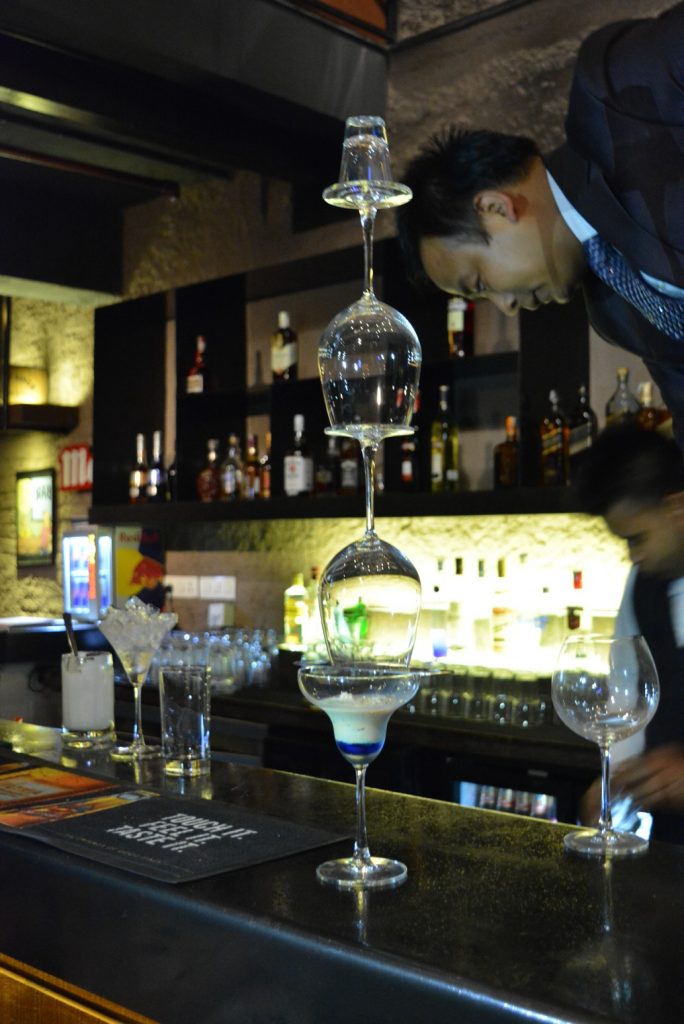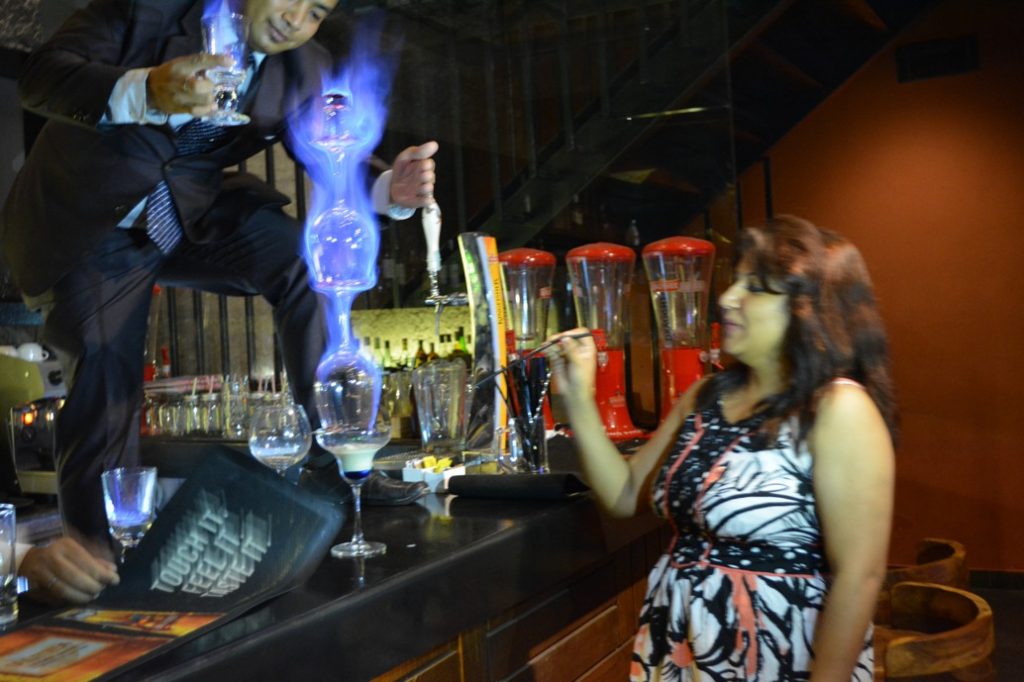 We finally moved towards having desserts. I had Rasmalai that is my personal favourite and it justified my taste for it. Then, last but not the least, I had Lava Cake which was at its classic best.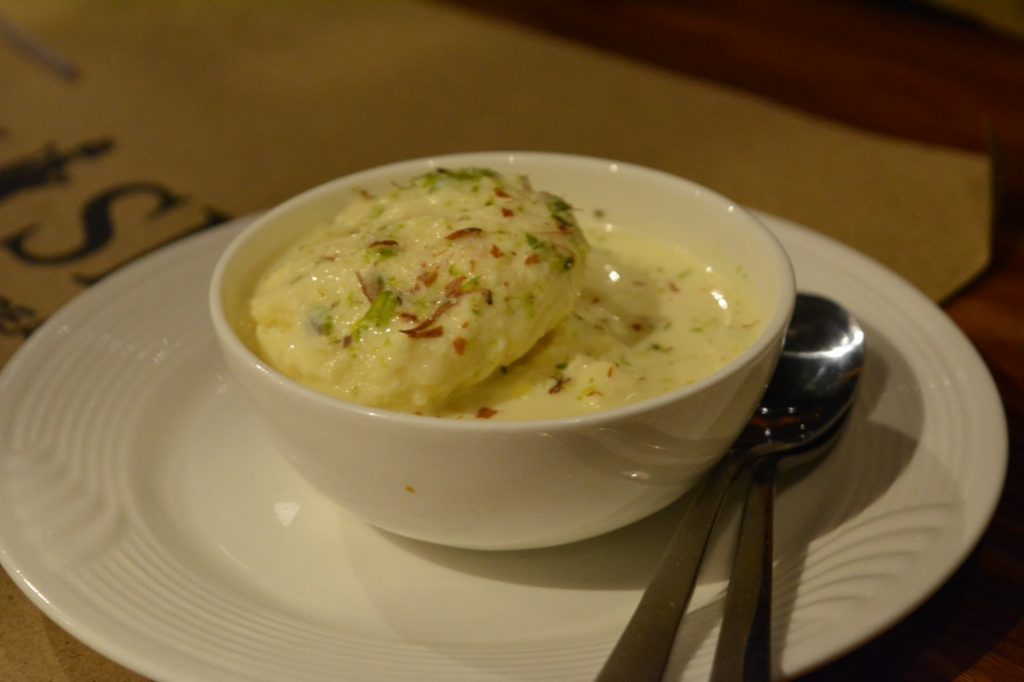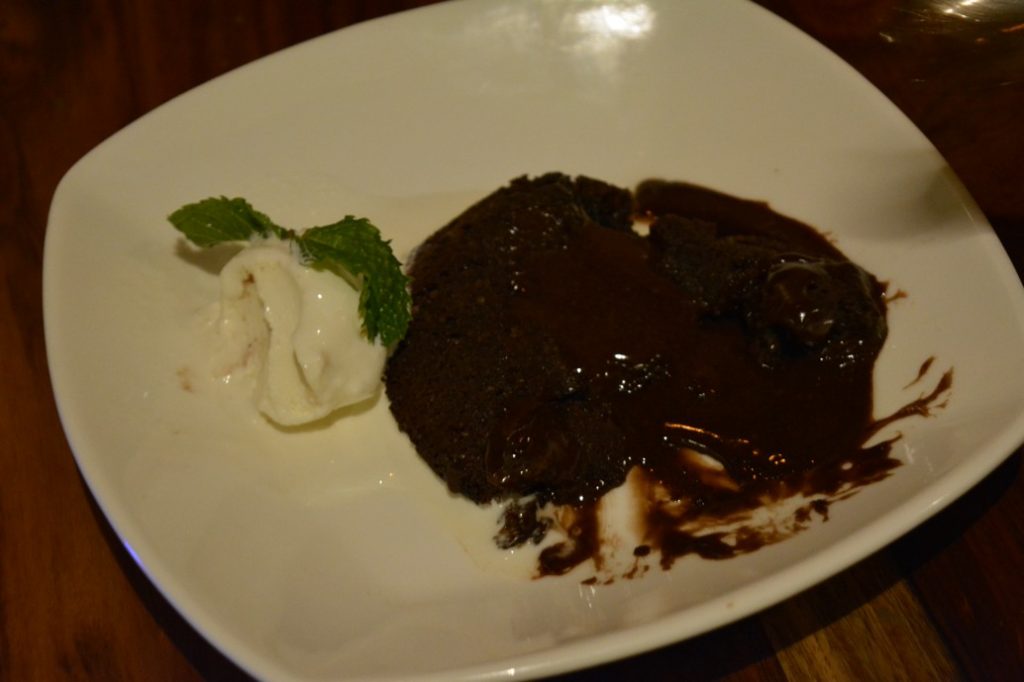 I also interacted with the owner of Talli Singh- Mr. Jai Batra who is a graduate from USA and has recently opened this restaurant few months ago only. I could not resist asking the aspiration behind deciding the name of the restaurant. He told me that he wanted to give some Indian name to the Johnny Walker and he found this name the best suitable in the Indian context.
In conclusion, I must say that the restaurant attracts everyone for trying some excellent cocktails, but holds a surprise element of amazing food too that suffices both health and taste of foodies with their innovations in the way of cooking and using least oil. One must try this place once for its amazing food, excellent cocktails, great hospitality, well-mannered staff, colourful ambience, nice music and well-thought decor, that would certainly make you feel special with an experience of converting you from a one-timer to a loyal visitor to the place. The punchline – "Drink Eat Repeat" fits well for Talli Singh.
Review & Photography by: Kaoshal