How many times do we want to cut down from the hustle bustle of the city life and go to a quaint place away from the tension of daily life!
This summers, to take respite from the summer heat as well as the hustle-bustle; I planned to visit Dharamshala-McLeodganj. While doing my research for booking my travel and stay, I bounced upon a place called Palampur, a green hill station in Kangra Valley in the Indian state of Himachal Pradesh, surrounded by tea gardens and pine forests before they merge with the Dhauladhar ranges. Further research indicated, Palampur is the tea capital of northwest India but tea is just one aspect that makes Palampur a special interest place. Abundance of water and proximity to the mountains has endowed it with mild climate…..this description was enough for me to decide my route! Yes, before I head to the popular hill stations thronged by tourists worldwide known as Dharamshala-McLeodganj, I decided to stop by at Palampur.
After an overnight journey, we made our way to The Glade Homestay, a beautiful homestay situated amongst a lush green arena. Reaching there was not an issue as it was also on the navigator. As we entered the gate we were absolutely amazed by the beautiful garden with colourful flowers. We entered the living room which was clean, composed, tidy and lovely. The gorgeous bed rooms done up in beige & white had sliding doors through which we could see the most serene view ever which composed of waterfall, rocks, trees and chirping birds. With visible sliding doors, I could see the awesome view even from the room! Each bedroom had balconies attached which had small potted plants with colourful flowers.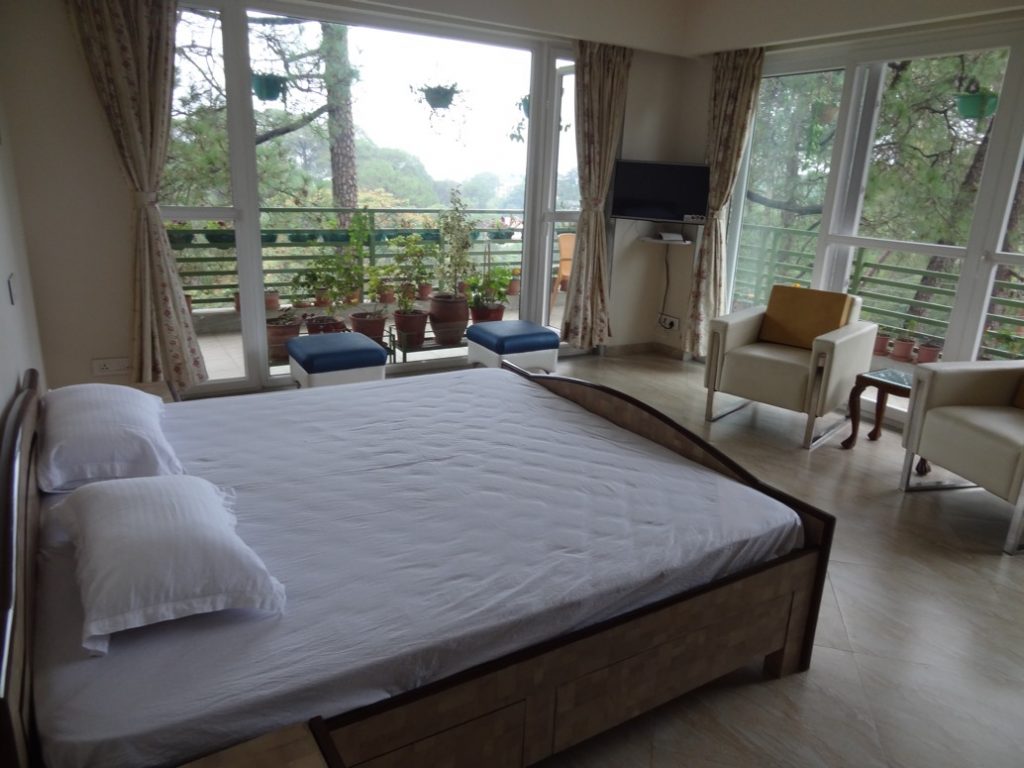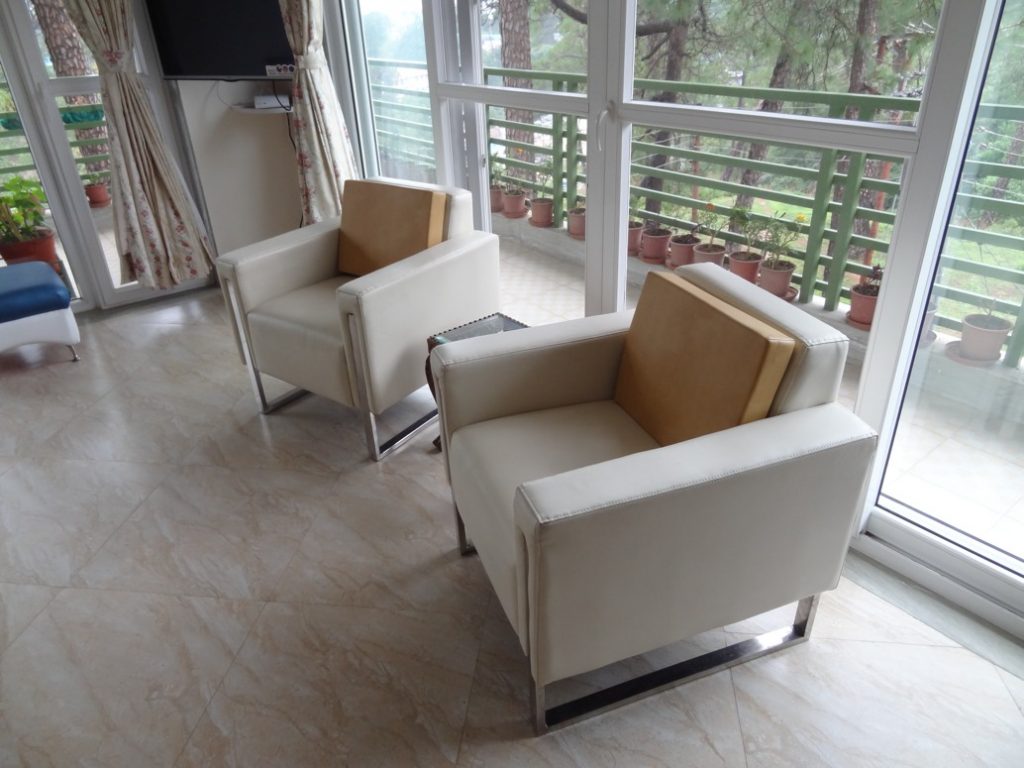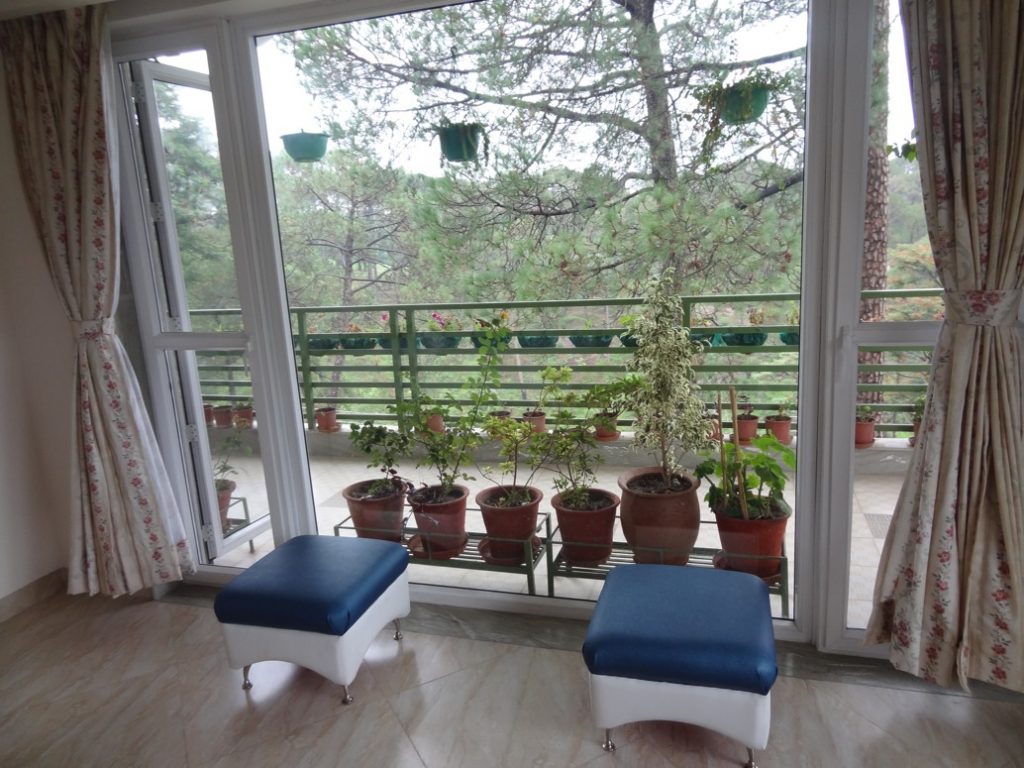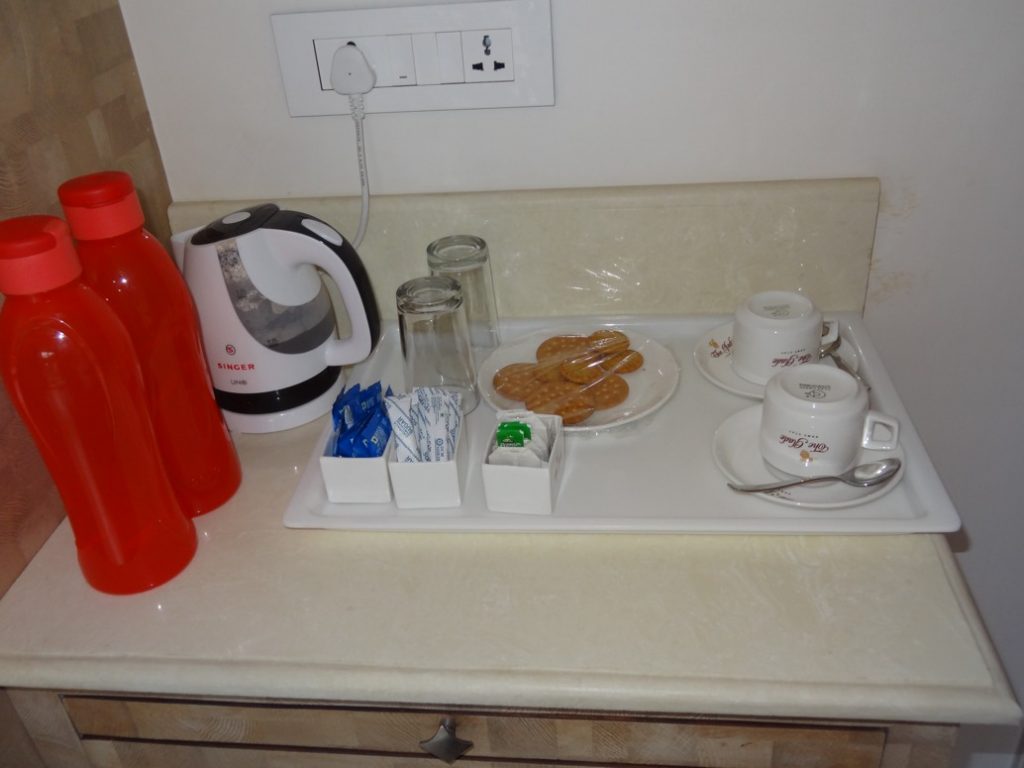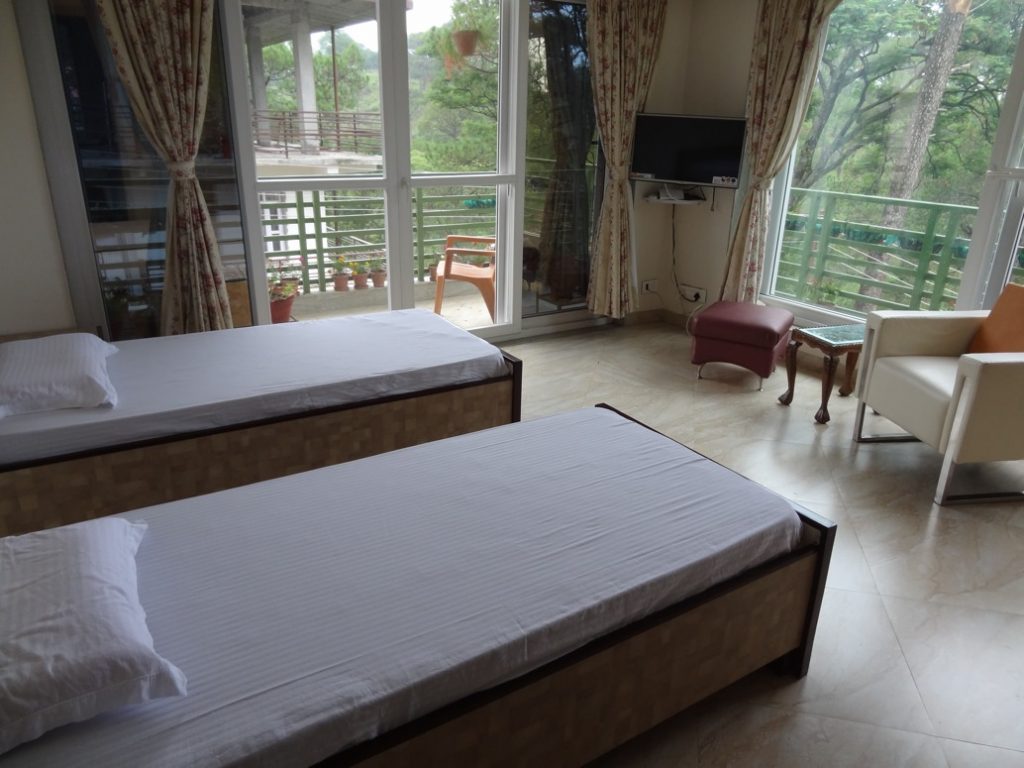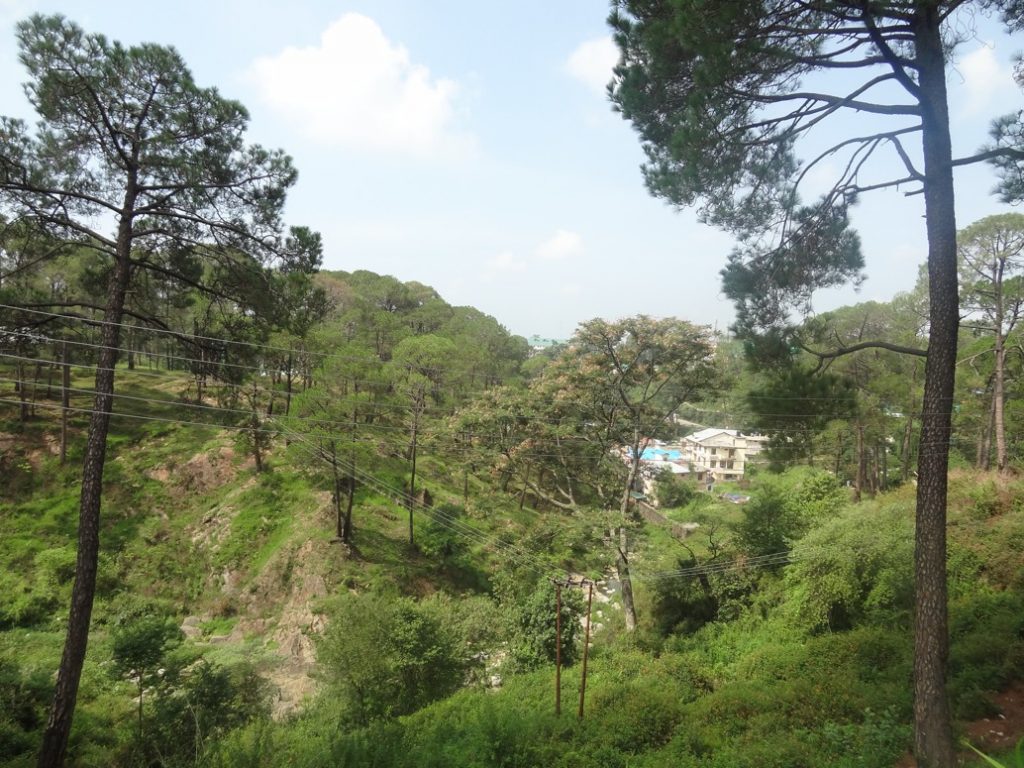 Our gracious host Swati and Kapil Kapur, a husband-wife duo, aged 40 and 51 respectively made sure we were fully taken care of. The family, includes their 2 cute daughters, Vidula aged 11 and Sanjula aged 9, stays on the ground and Lower Ground Floor while the first floor is reserved for Homestay and second floor for house guests. The family of 4 is also accompanied by 2 cute pets- Mithu, the parrot who has been with them since the last 4-5 years and Baron, the beagle dog who is 4 years old.
Tired from an overnight journey we freshened up and headed for breakfast. The spread consisted of aloo paratha, curd, pickle, milk with cornflakes, toast with butter, watermelon and banana. That's what I call a wholesome breakfast…right combination of carbohydrates and proteins…Infact while having my breakfast I caught up with Swati who mentioned that they modify the menu each day according to the group that's staying. For kids it's mostly fries, otherwise there are bread rolls, Upma, cutlet etc. According to Swati, 'Upma is less oily and preferred by all'. Now, that's really sweet and considerate. I am sure you want to know my take on the breakfast. Let me tell you, everything was perfect, though, I particularly loved the aloo parathas which were soft, moist and made just like my mom would have made it.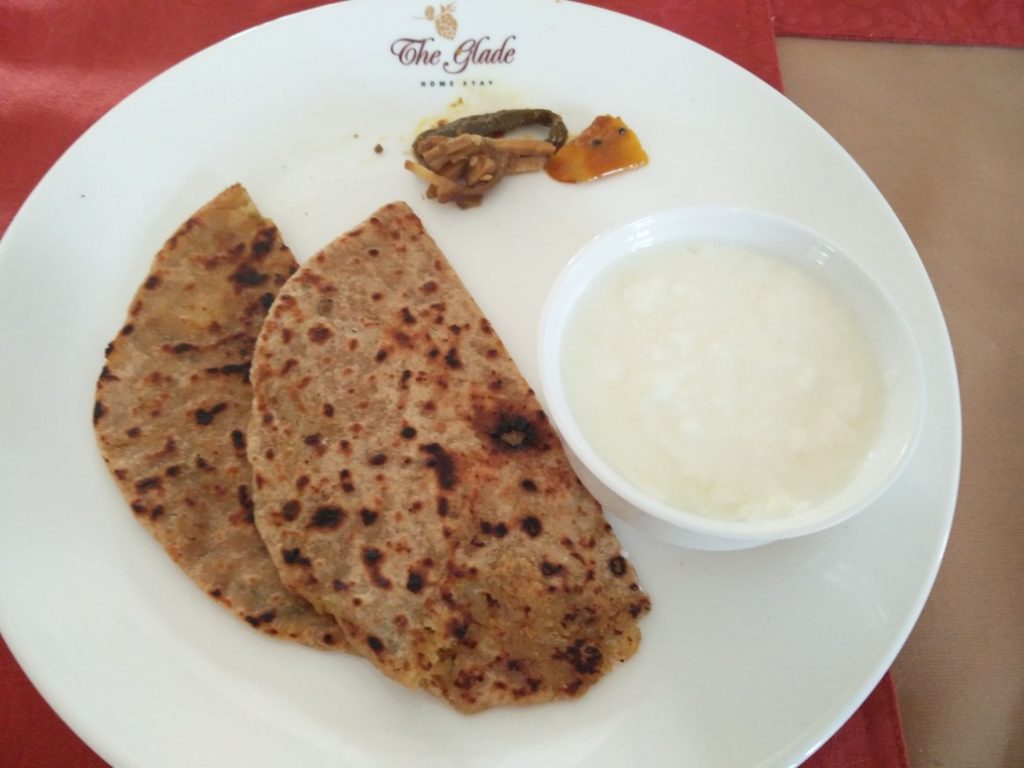 After breakfast, we caught up with Kapil Kapur, Swati's husband who has worked in the hospitality industry for 9 years. He has been associated with the biggest groups like Taj and Westin. Kapil is also known for his Corporate Interiors business, which he has been running for the last 25 years with his brother. His specialization across interiors and hospitality made him open The Glade Homestay for which the permission was granted in August last year and the first guest came in October. Though the property was initially constructed by the husband-wife duo 3 years back for personal use as they had a lot of guests on regular basis but then they decided to construct more floors and serve more people by making a homestay. The construction for the first floor and second floor completed last year.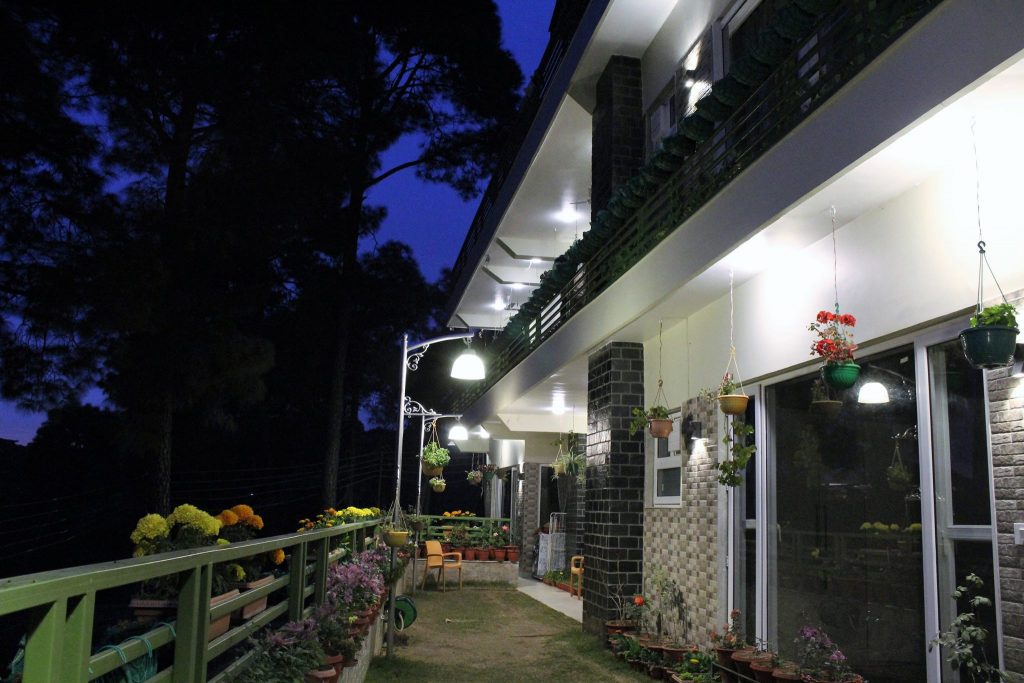 Kapil takes pride in the variety of guests he has served at the Homestay. From an 85 years old lady who stayed with them for 10 days…to 6 solo girls who visited the place for a weekend getaway. For Kapil, a homestay is a personalized service and that's not what one can expect from a hotel…I completely agree with him on this one. He is happy to help people with itinerary as well as travel plans too! Kapil's hobbies includes gardening, travelling and music and we had no doubts about the first hobby he mentioned. It's his and his mom's love for gardening that's reflected in the whole house.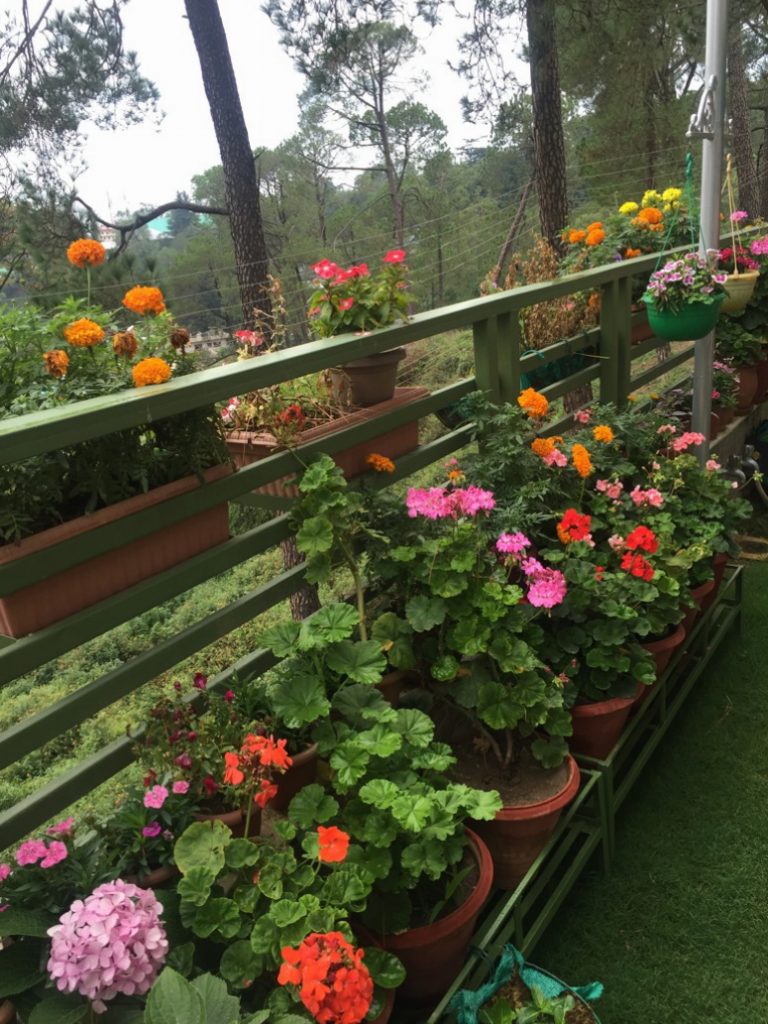 It was now time for sight seeing and we visited a variety of scenic spots and tourist attractions spread across the place – Tea estate where one could see how tea is made, Sobha Singh Art Gallery & Museum, Monastery, Jakhni Mata Mandir which had a beautiful view of the Himalayas, Saurabh Van Vihar where one can even do boating, Neugal café which is a famous tourist spot! Though we were quite disappointed with the food at Neugal café!
By the time we came back we were exhausted. So we freshened up, had tea and headed for dinner after relaxing for a while. For dinner we had khatta meetha pumpkin, homely made aloo capsicum and amazing chole which were nicely garnished laid. All the three dishes were laid out in a chafing dish (hot plate) served piping hot giving out the perfect aroma. The other accompaniments included dahi bhalle with imli chutney, steamed rice along with a salad of sliced cucumbers, tomatoes and onions. For breads there was bhatura and roti. I initially though bhatura will be heavy at this time but to my pleasant surprise, it was quite soft and less oily. While I was taking my seat on the dining table, I was informed about the outside seating. Three tables with candlelights made for the perfect ambience along with the greenery…yes, that's where we had our dinner. We asked Swati to join us but the lady of the house likes feeding people, and making sure they are comfortable and happy and only when she is satisfied, she sits down to eat. For desserts we had sweet vermicelli.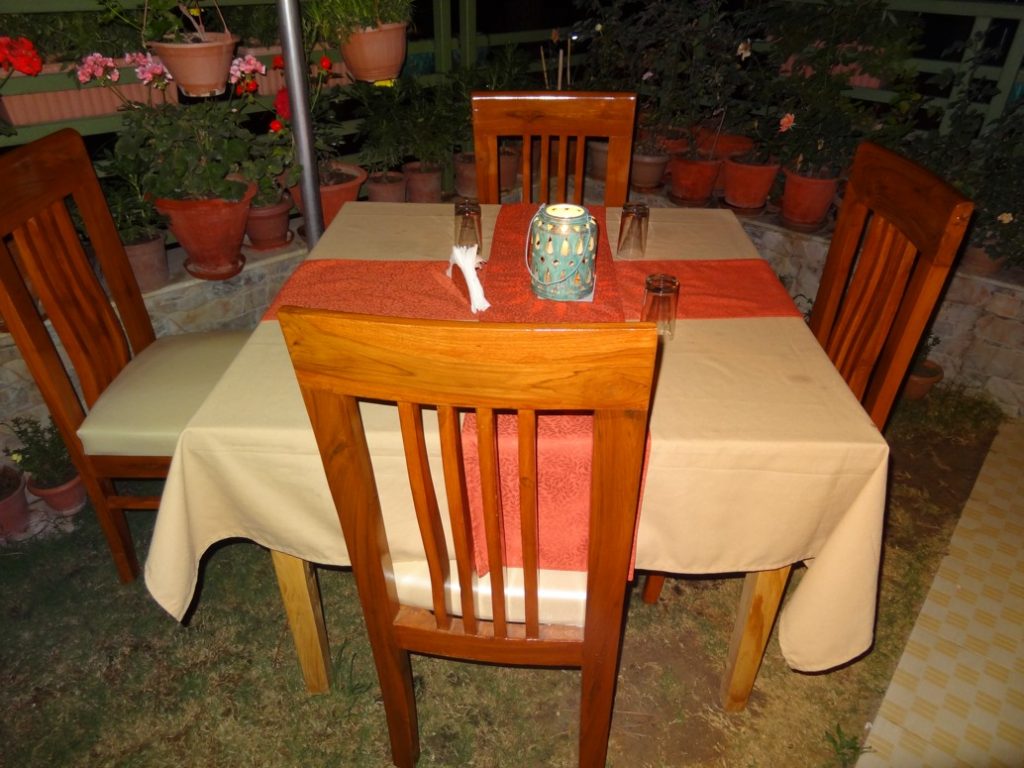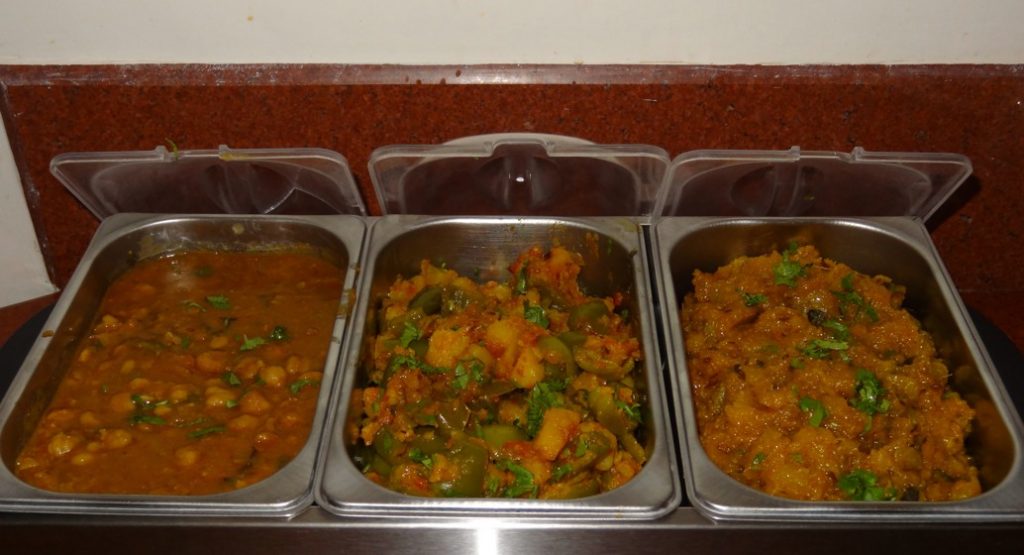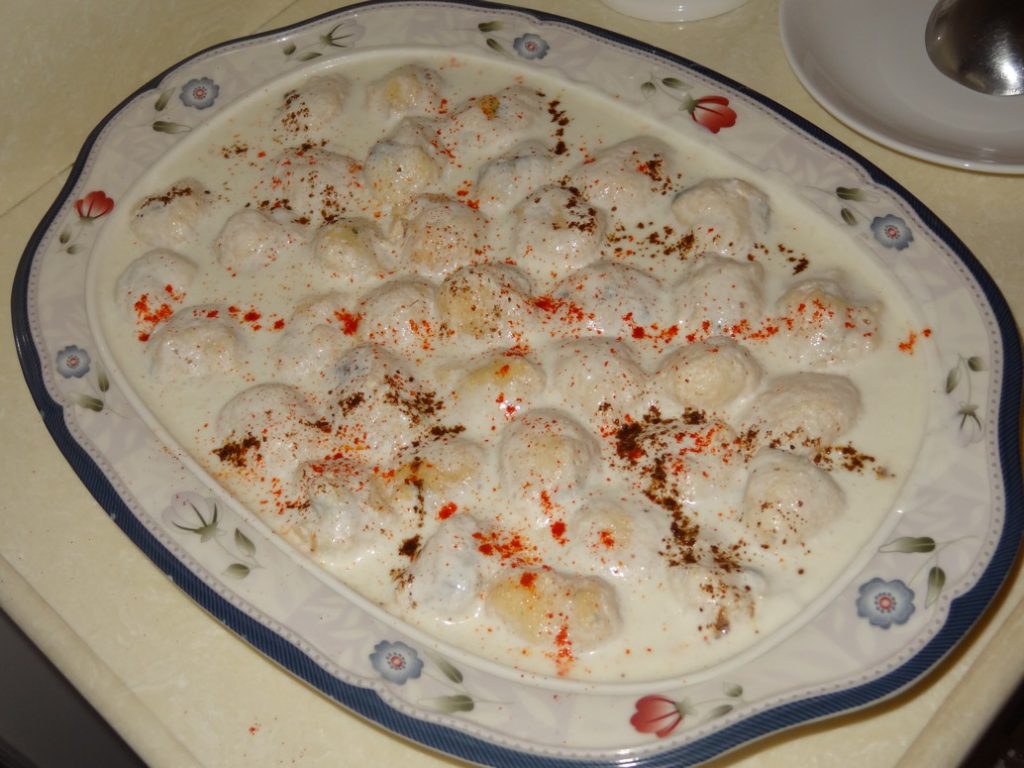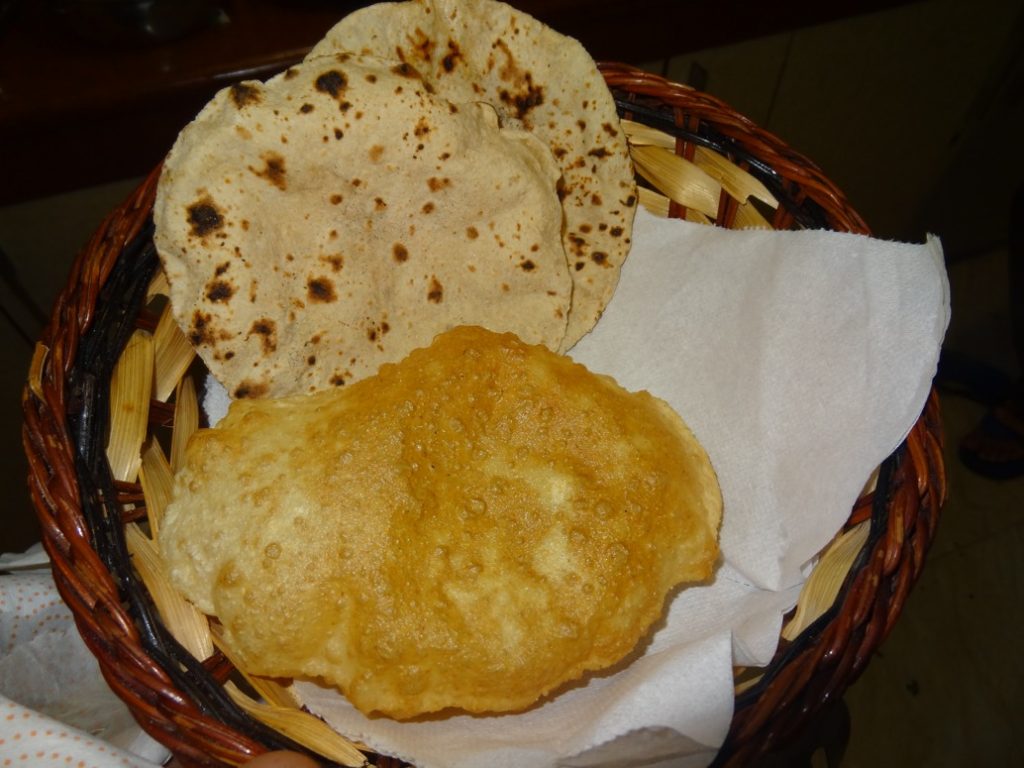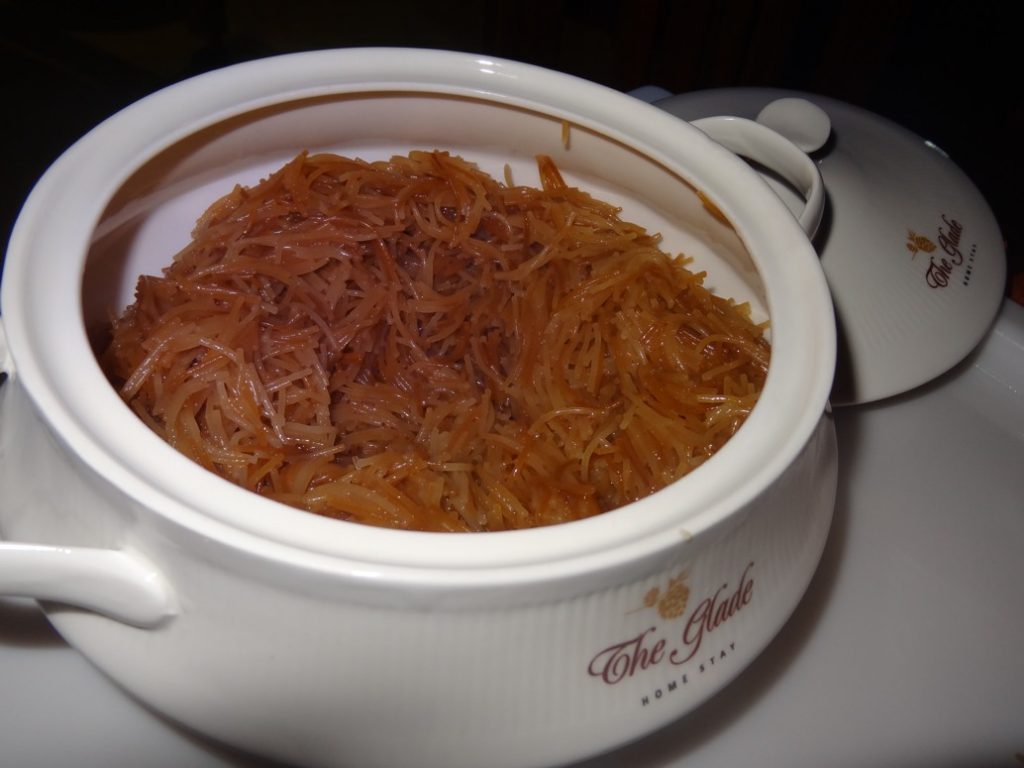 The best part about Glade Homestay is that "You don't need alarms to wake you up…it's the whistling of the pines and chirping of the birds that wake you up! That's what we experienced the next morning when we woke up all fresh, relaxed and rejuvenated!
We had our morning tea sitting in the balcony surrounded by chirping birds and greenery, post which we headed for a shower and then breakfast! I think I feel more hungry when I am travelling or it's the hospitality that people show that makes me eat more. Nevertheless, I headed to the ground floor where our breakfast was already laid out! It consisted of what the place was known for- mix veg upma, bread roll, hot and cold milk with corn flakes, banana, watermelon and papaya… I loved the upma which was made in South Indian style and was quite different.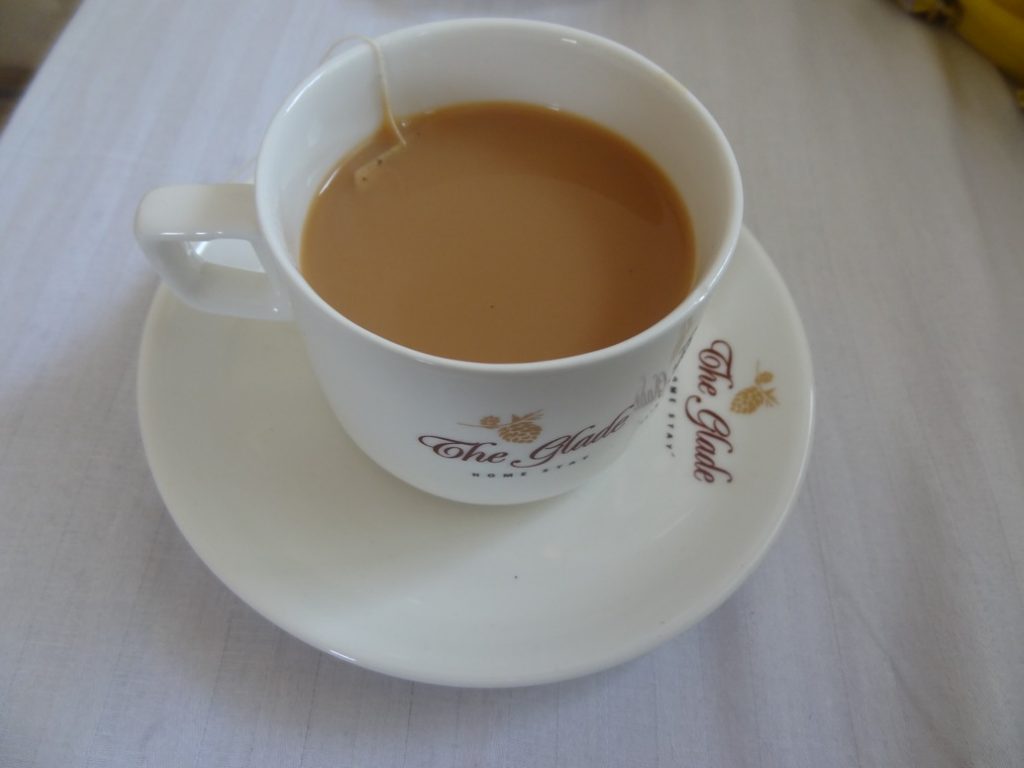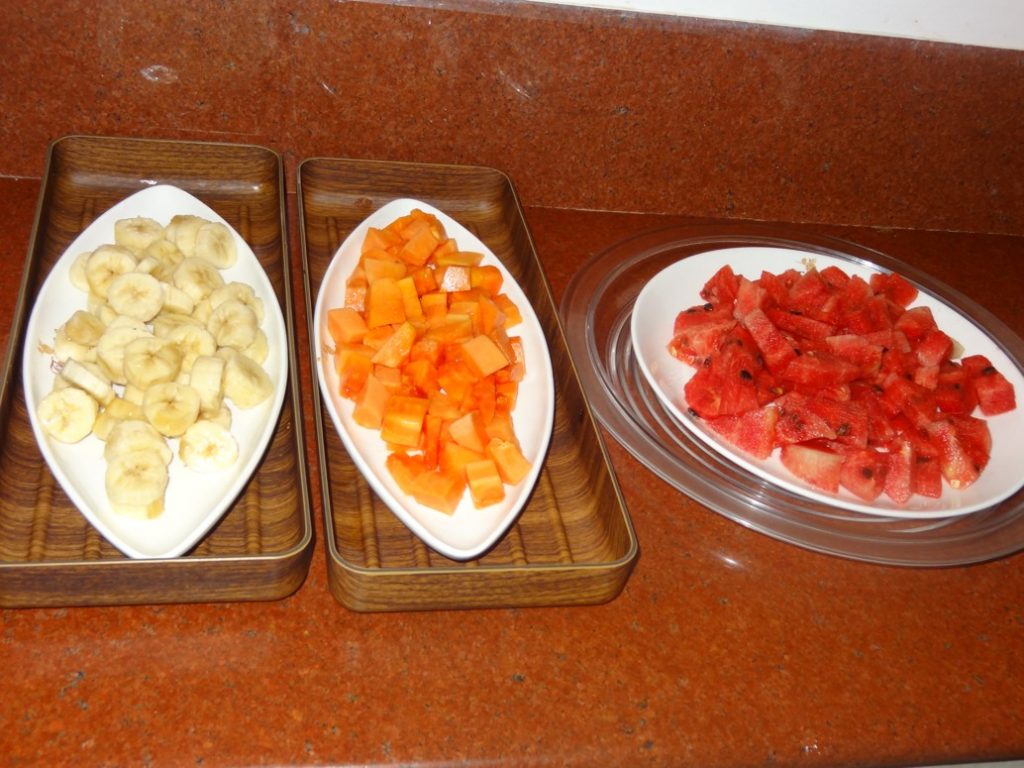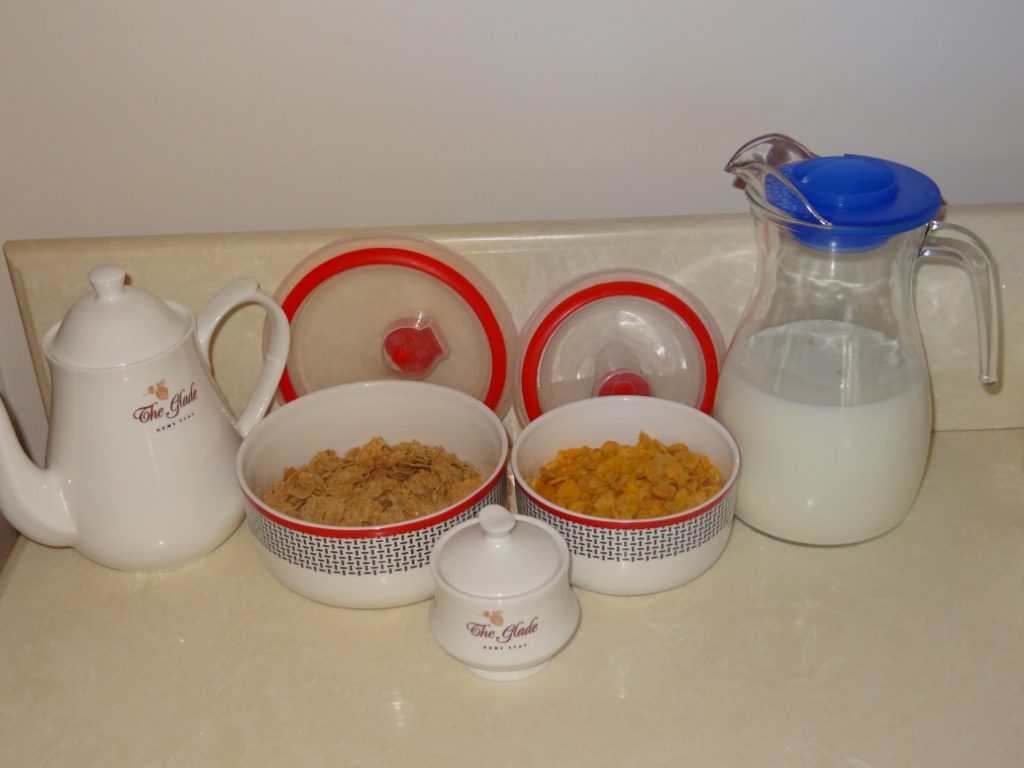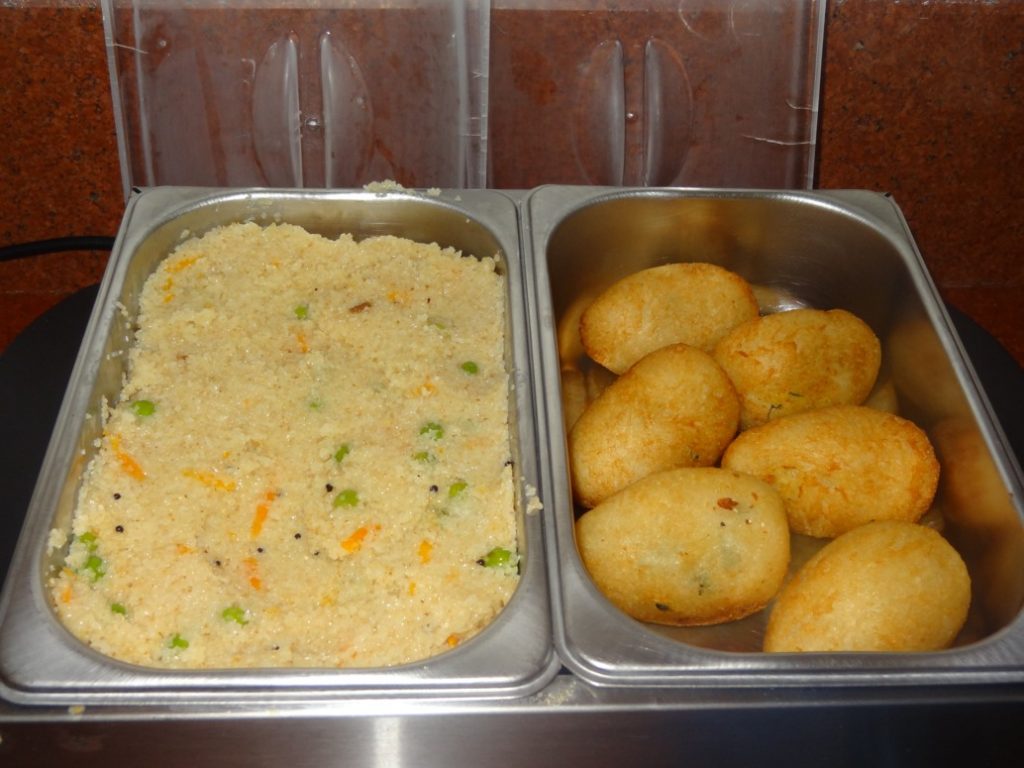 Even though it was a homestay…everything was still spot on in terms of product and service…from tea, coffee in our rooms to towels in the bathroom…the whole place of spic and span with not even an inch of dust to be seen anywhere! The place is maintained by Kapil and Swati with the support of 6 helps – 1 cook, 1 gardener, 1 steward and 3 for housekeeping. The place also boasts of Table tennis facilities, carrom board, deck cards, books for all age groups and chess. They are in the process of buying a telescope for star gazing in the coming months.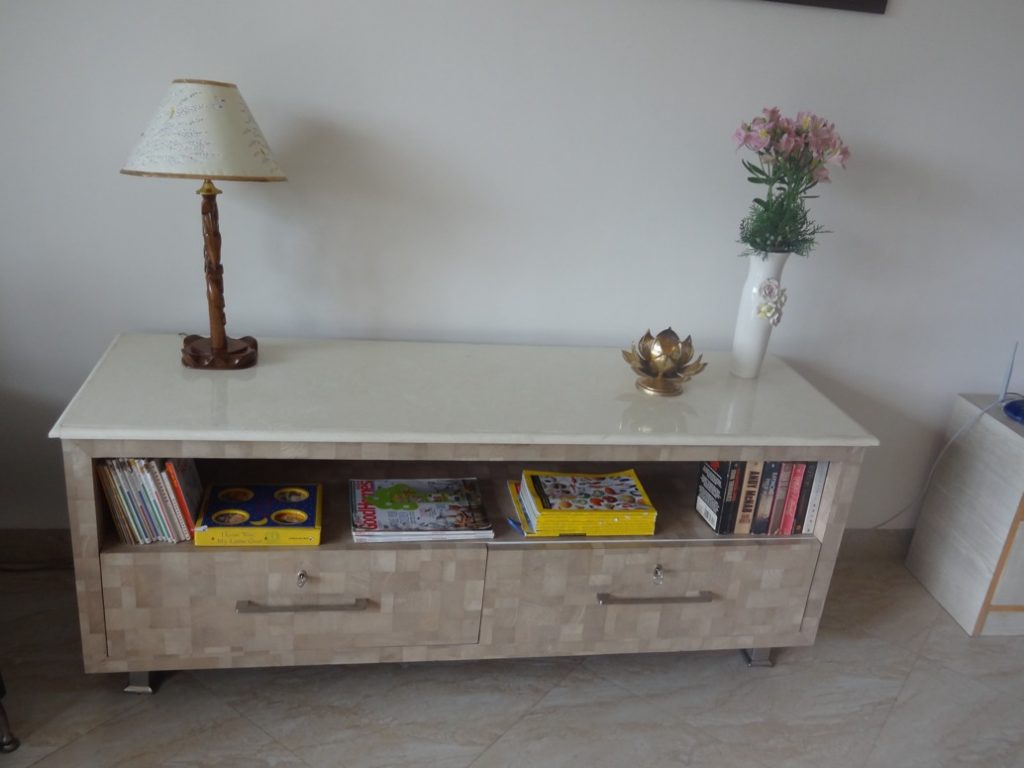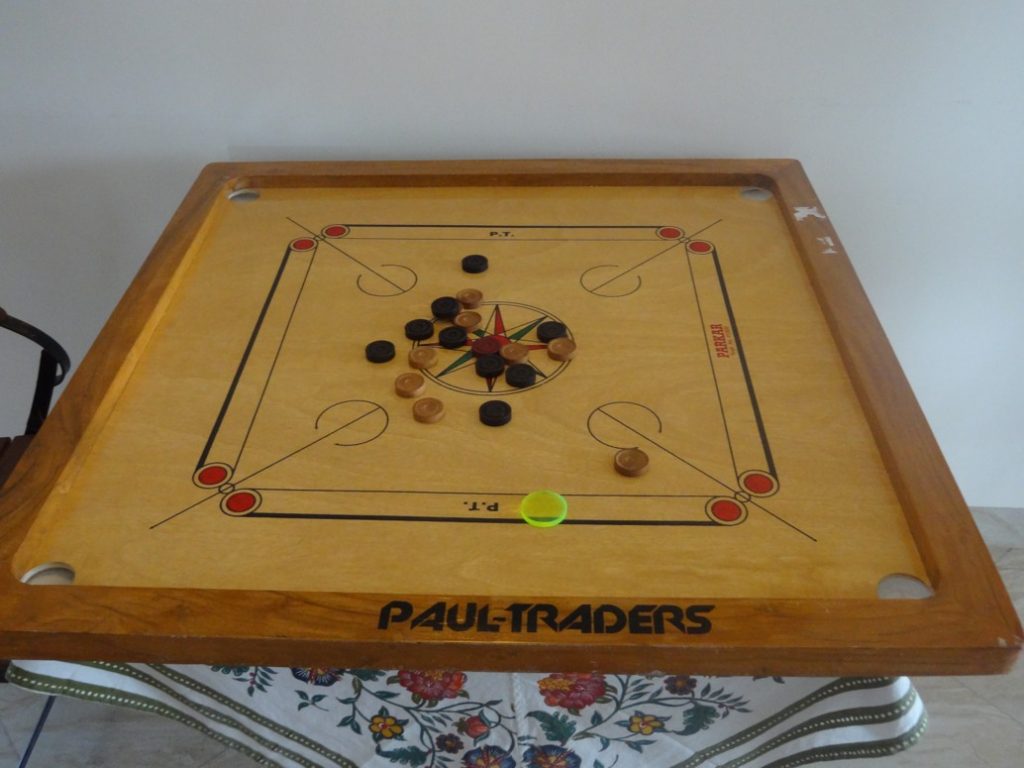 Kapil also plans to open a hotel at Palampur but that will take 2 long years. Kapil believes in the saying 'Feel like a king on a Holiday'. Another sweet gesture extended by the couple is that they click pictures of families while they leave and send it to them with a thanks-giving letter.
We left from Palampur for our next stop which was Dharamshala but it wasn't just a drop to our next destination…we briefed our taxi driver to do rest of the sightseeing. We started with Bir Biling, one of the most famous tourist spot known for Paragliding. Bir Biling is divided between 2 spots- Bir and Biling. Bir is the landing point and Biling is the take off point for paragliding. Next was Tara & Tsering Ma Shrine, a beautiful monastery. It was such a calm and pleasant feeling being there. The Baijnath Temple was also nice but the weather was a little hot and humid plus there were a lot of monkeys around that place so we quickly did the darshan and planned for the next spot. Andretta Pottery didn't live upto my expectation. Though, we did spot a few foreigners making pots in addition to the display of the articles made out of mud.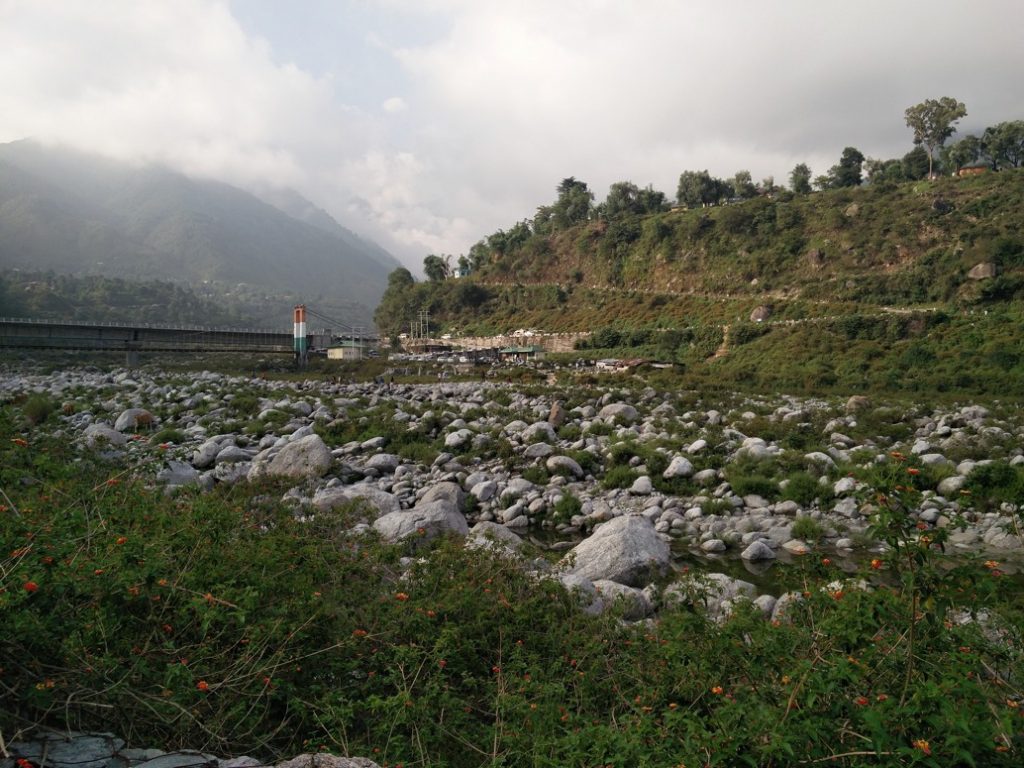 This comes to an end of our Palampur trip but that's not all. Now we head to Dharamshala. Do check out our next blog post on our whereabouts – things to catch up in Dharamshala, where to stay and what to eat!