It was now time for Kuta the popular tourist area of Bali known for beaches and resorts and we checked into Discovery Kartika Plaza Hotel, a dreamful destination. Yes, it's so big, beautiful and splendid that I would choose to call it a destination rather than a hotel. For a family of 5 who didn't want to restrict staying at different rooms connected by inter-room phones, we got the perfect solution without compromising on anything. Thanks to the Discovery Suite of the hotel which comprises of 2 bedrooms and 1 living room. The beautiful suite offered a home away from home with a Master bedroom featuring a King bed, private bathroom with tub, sofa, work desk and LCD television. There are also Junior Suites and Family Suites to suit the need for various guests. Well, the guests here rarely ever want to step out thanks to beautiful offerings they have. With 7 restaurants and bars, 9 function spaces, a spa, a fitness center and a spacious sculptured pool, it caters to leisure and business travellers alike. If you want to shop, you can head to Discovery Shopping Mall which is a few steps away. You can read more about the hotel here.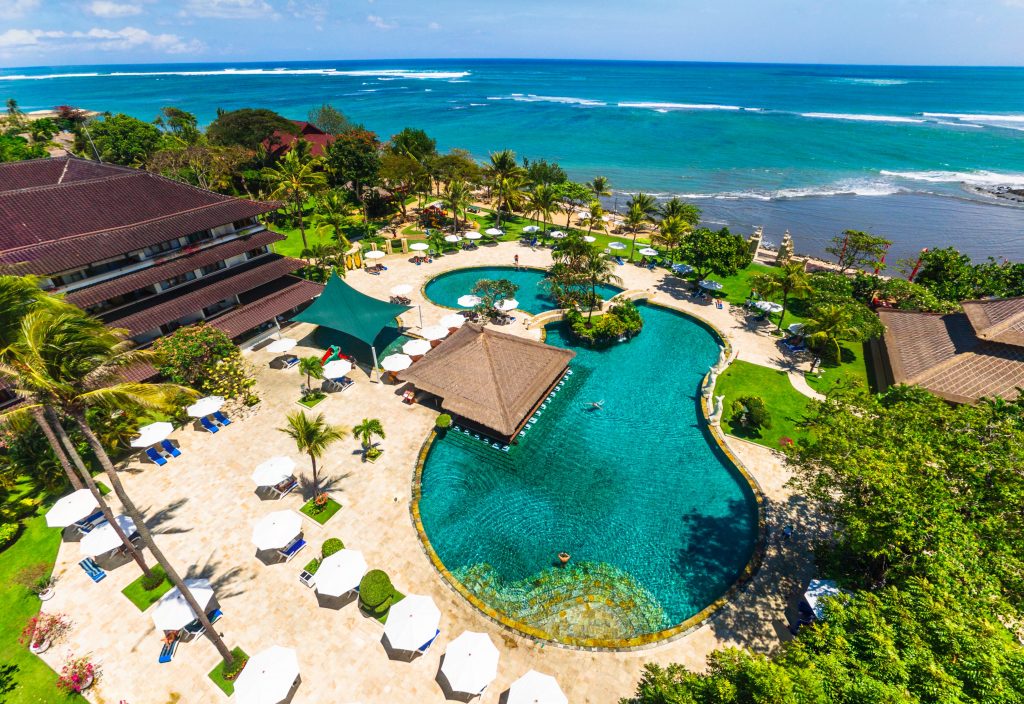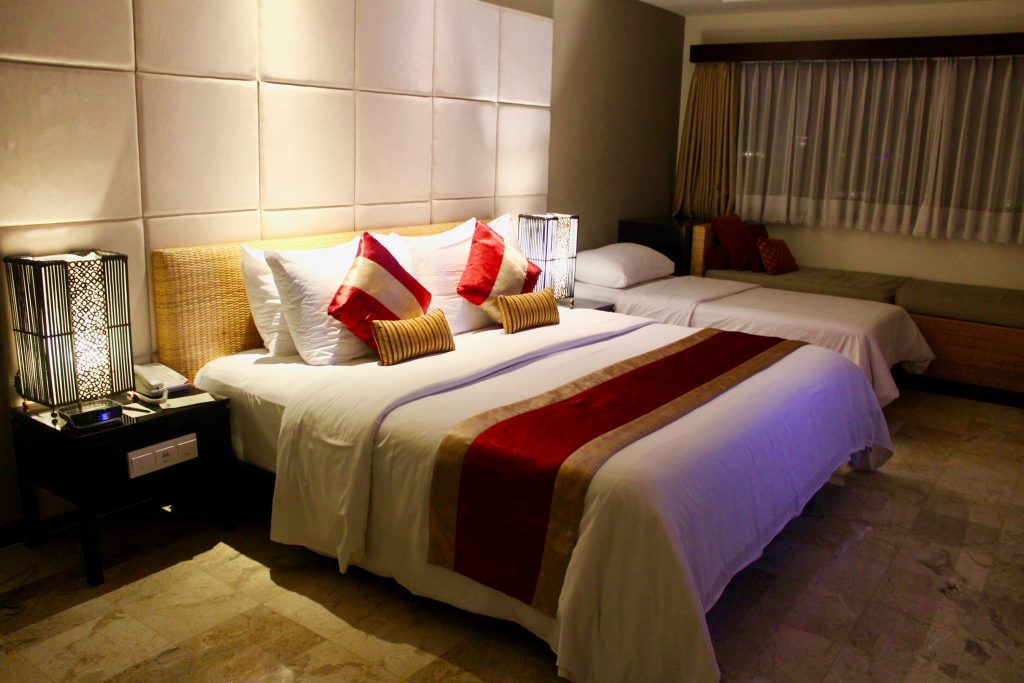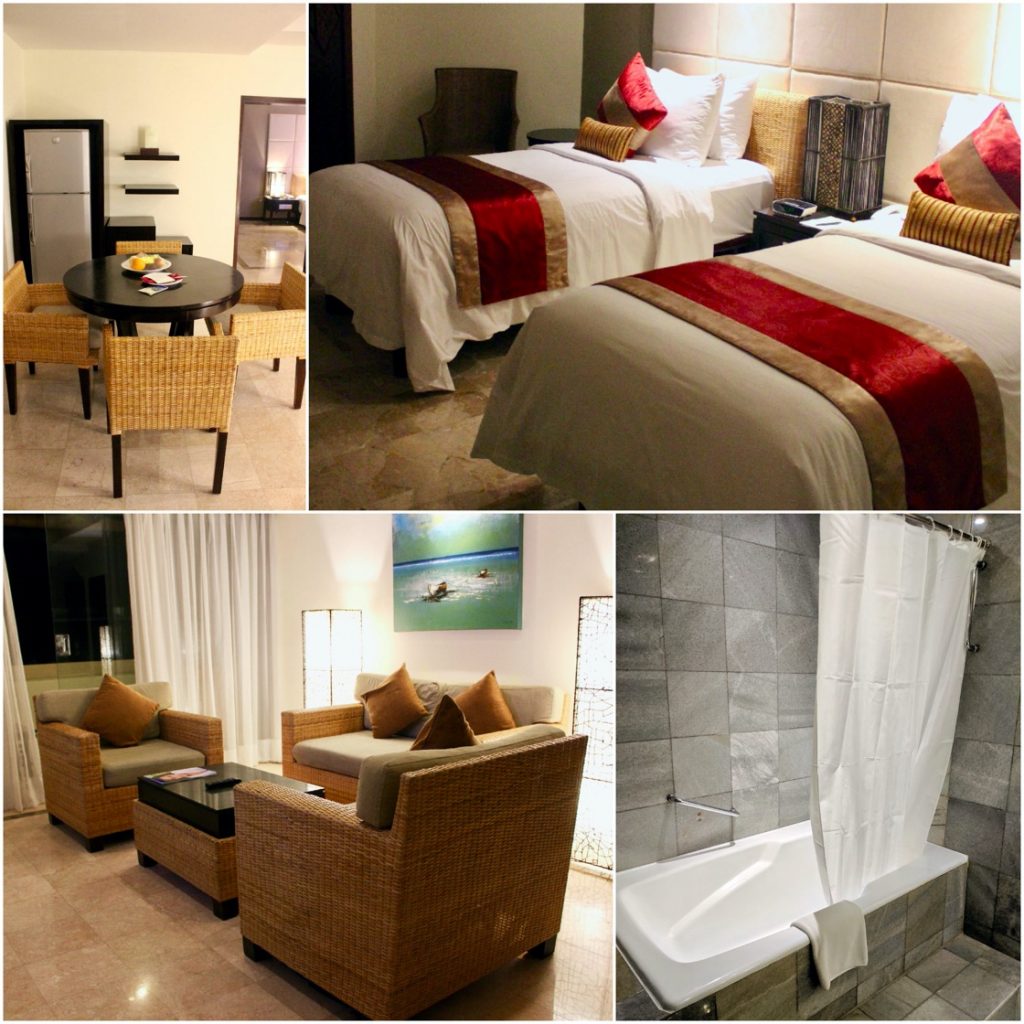 Now, it was time to meet fellow Indians and have some amazing Indian Food. When we travel abroad, don't we miss Indian people and food! It feels so nice to hear Hindi language whether from an Indian or a foreigner and the same goes for Indian food. A sight of Butter Chicken or Dosa or Roti would just bring a smile on our face. That's what Skylight Dinner Cruise brings to us. In a foreign land, we not only got to see Indian faces but also got to have yummy North Indian food.
Our pick up from Skylight Dinner Cruise arrived and we headed to the harbour. Our welcome started in a traditional Indian way followed by a garland of Indonesian flowers. To our surprise, we were served chai (tea) which was so refreshing followed by yummy starters.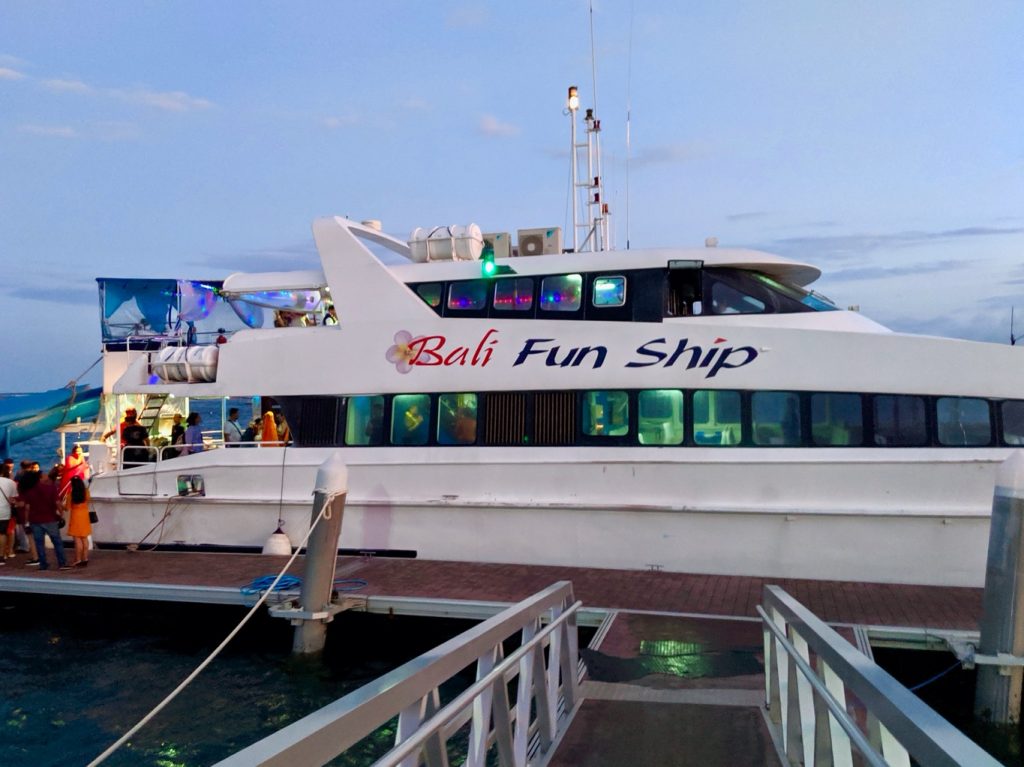 The ship was divided in two floors. The upper deck was for people who want to enjoy the breeze and have Jain food while the lower deck was for non-veg and veg delicacies with a live DJ and stage. For starters, there were Mixed Pakodas made of gobi (cauliflower), shimla mirch (capsicum), mirchi (green chilli) followed by main course dishes like Butter Chicken, Allepy Fish Curry, Palak Paneer, Dal Tadka and more. Well, I can't compare it to the taste in India but it was decent.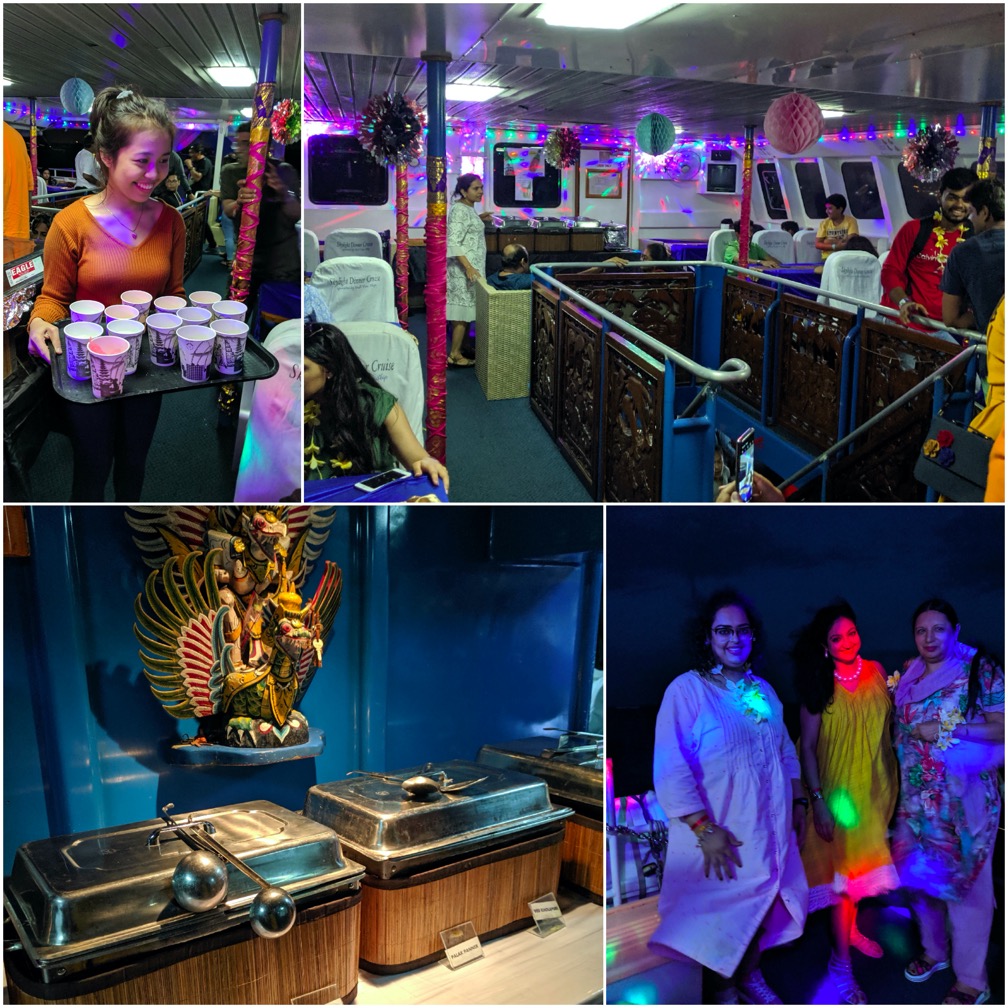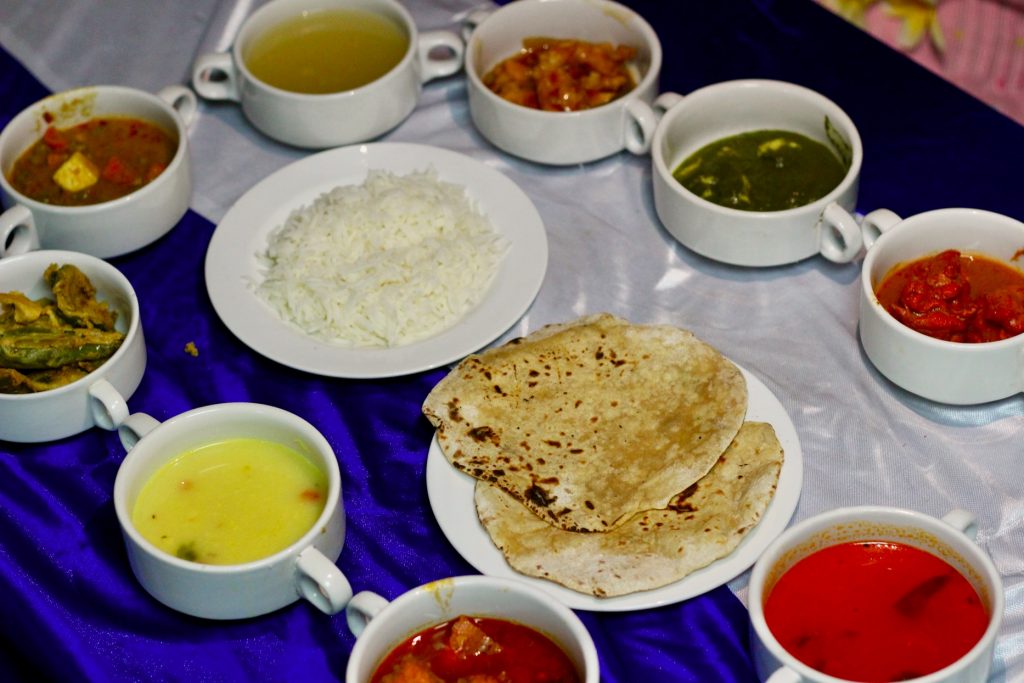 A welcome performance by professional dancers was followed by live DJ who played famous Hindi tracks and everyone joined in to shake a leg. People danced and had fun on Bollywood chartbusters like Coca Cola Tu, Senorita, Kar Gayi Chull & Saturday Saturday. It was also fun to witness the Band Performance where Indonesians sang Hindi songs. The performance was followed with Cabaret, Drag Queen and couple games which everyone enjoyed! I would cherish this experience for lifetime! There is also special Jain food available on this cruise, on request. Definitely book this cruise on your next trip to Bali!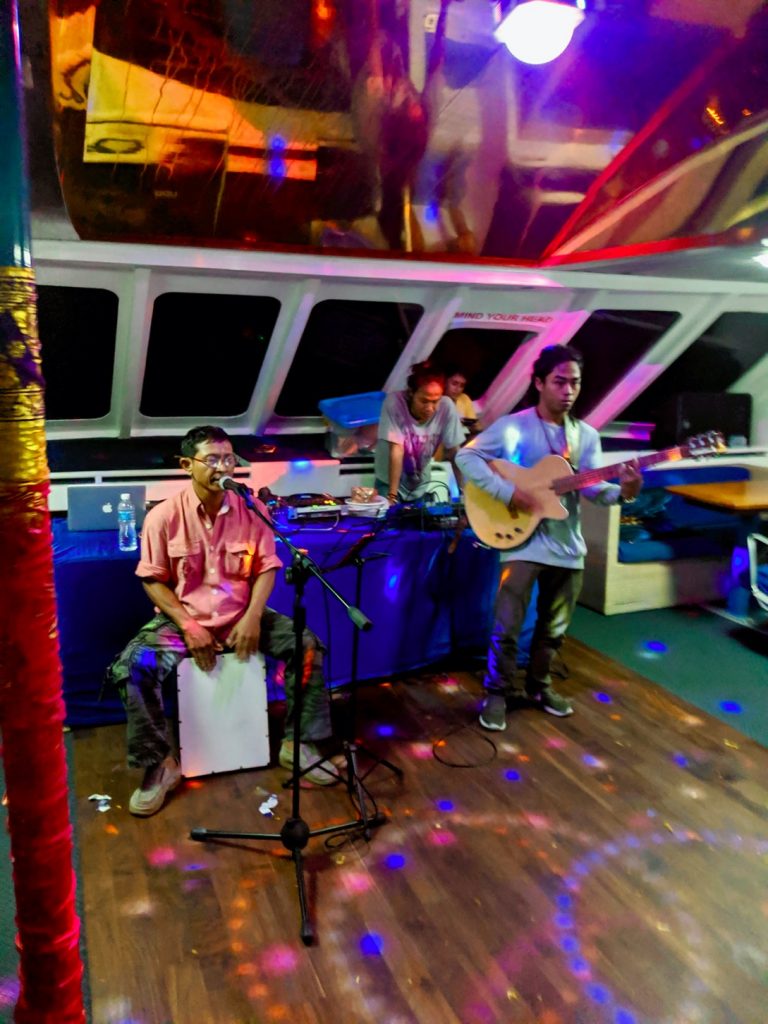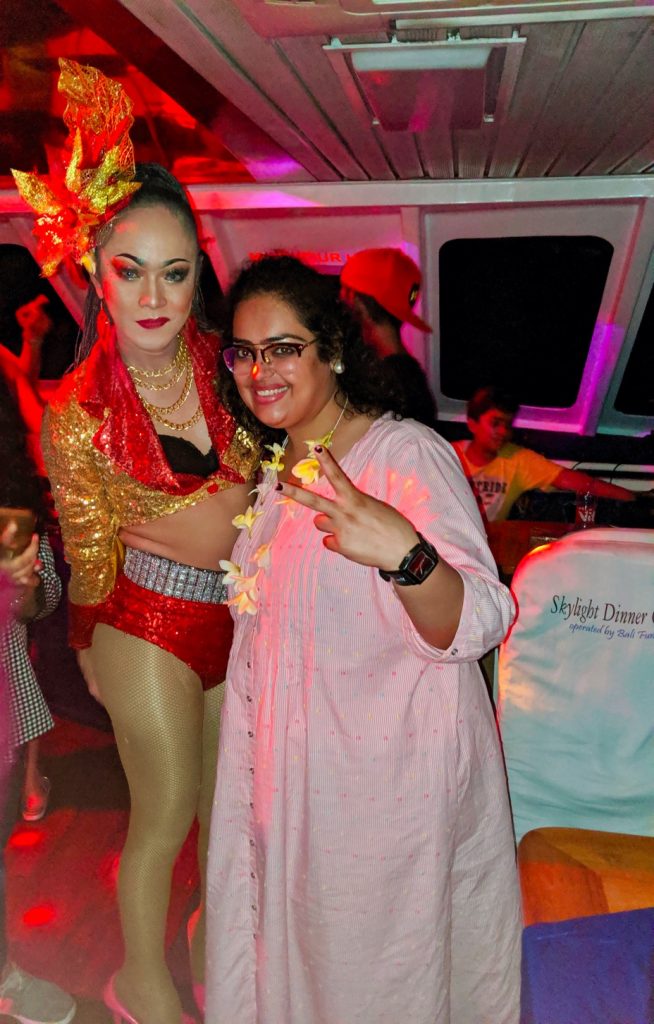 We came to our beautiful hotel and headed to La Cucina restaurant at Discovery Kartika Plaza which serves delicious Italian food. Loved the open air vibe of the restaurant with pristine white interiors and chairs with a play of colours in between. With loads of greenery around, we loved the romantic set up. The restaurant is known for pasta, pizzas and light meals. With a beach & poolside view, we were excited to enjoy the hospitality in La Cucina way with the open kitchen and woodfire pizzas coming our way.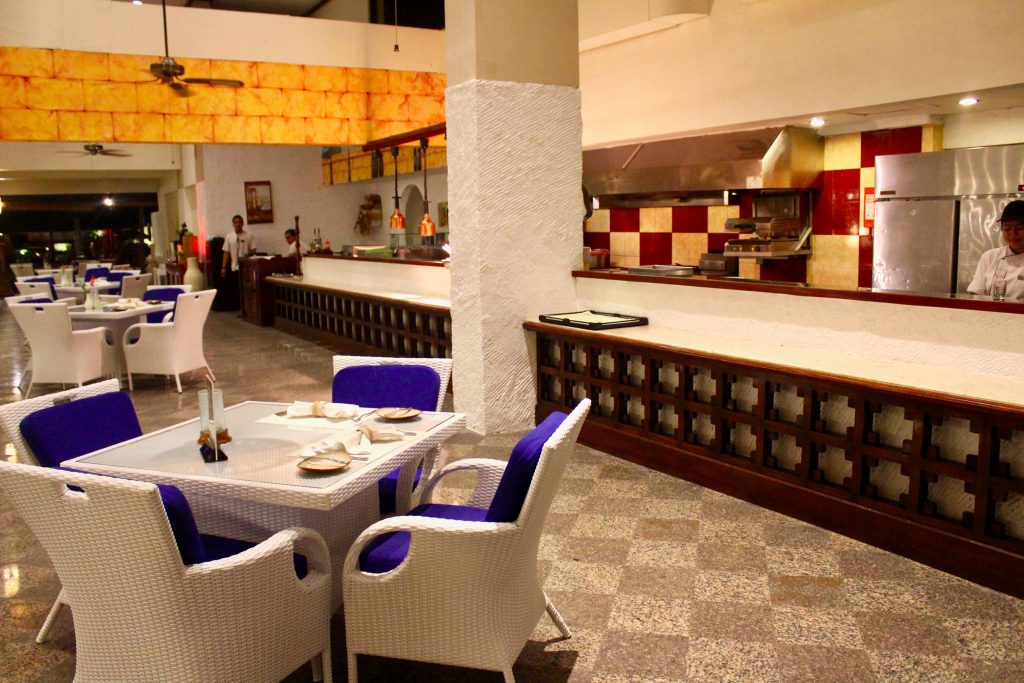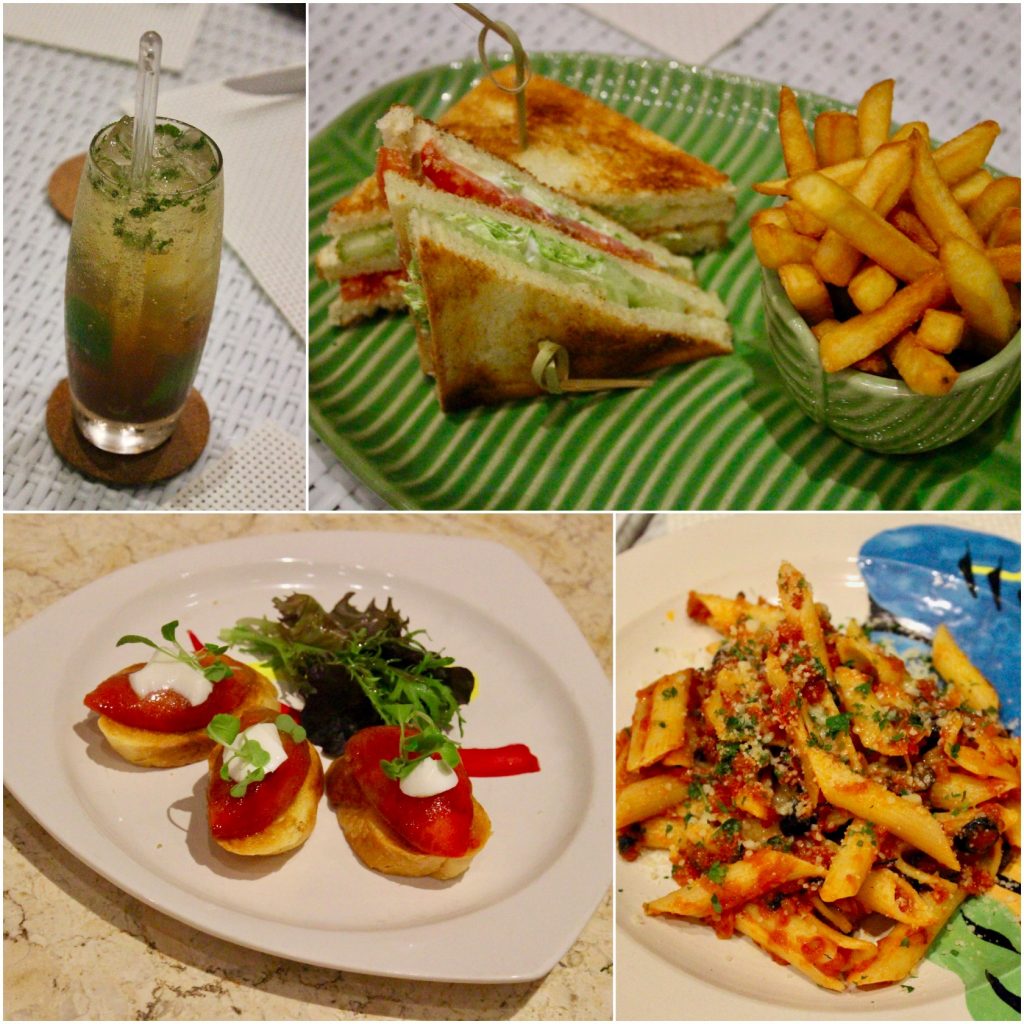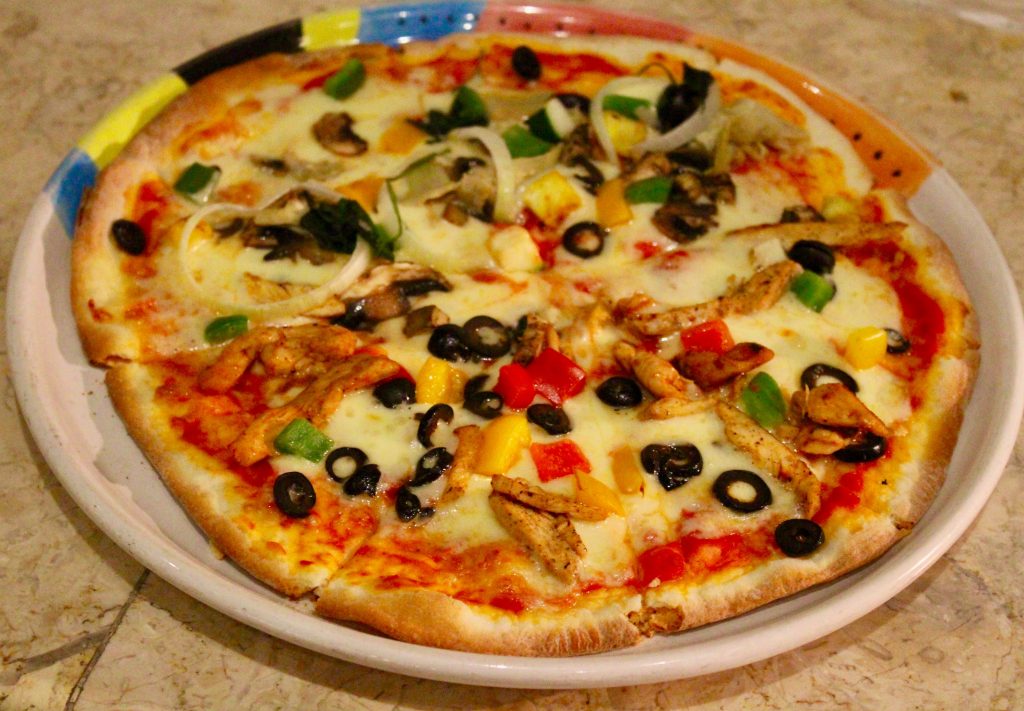 Our next morning started with a lavish breakfast spread at The Pond restaurant of Discovery Kartika Plaza. I shall admit, this was one of the best breakfast spreads I have seen. The breakfast was indeed splendid and beautiful. The breakfast was divided into multiple sections like Vegetarian, Indian Corner, Bakery Corner, Salad Station, Bakso Station, Healthy Bowl, Soup Station etc. There were variety of food items from noodles, rice, omlettes, toast, baked beans, hash browns to fresh juices, tea/coffee being served on the tables and ofcourse the yummy waffles, pancakes and muffins.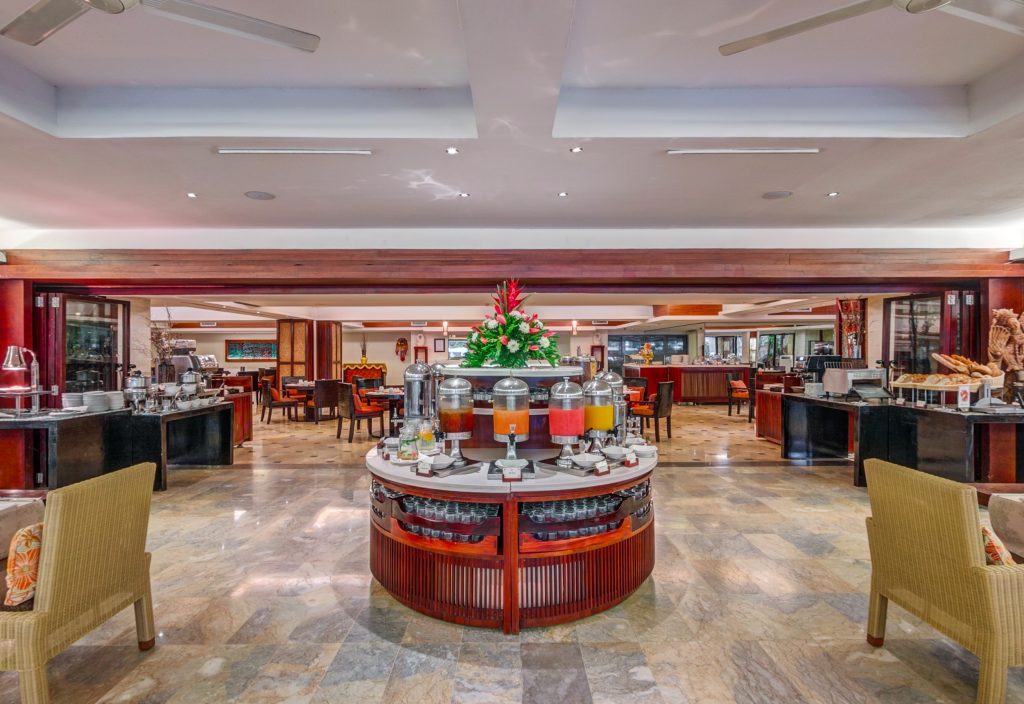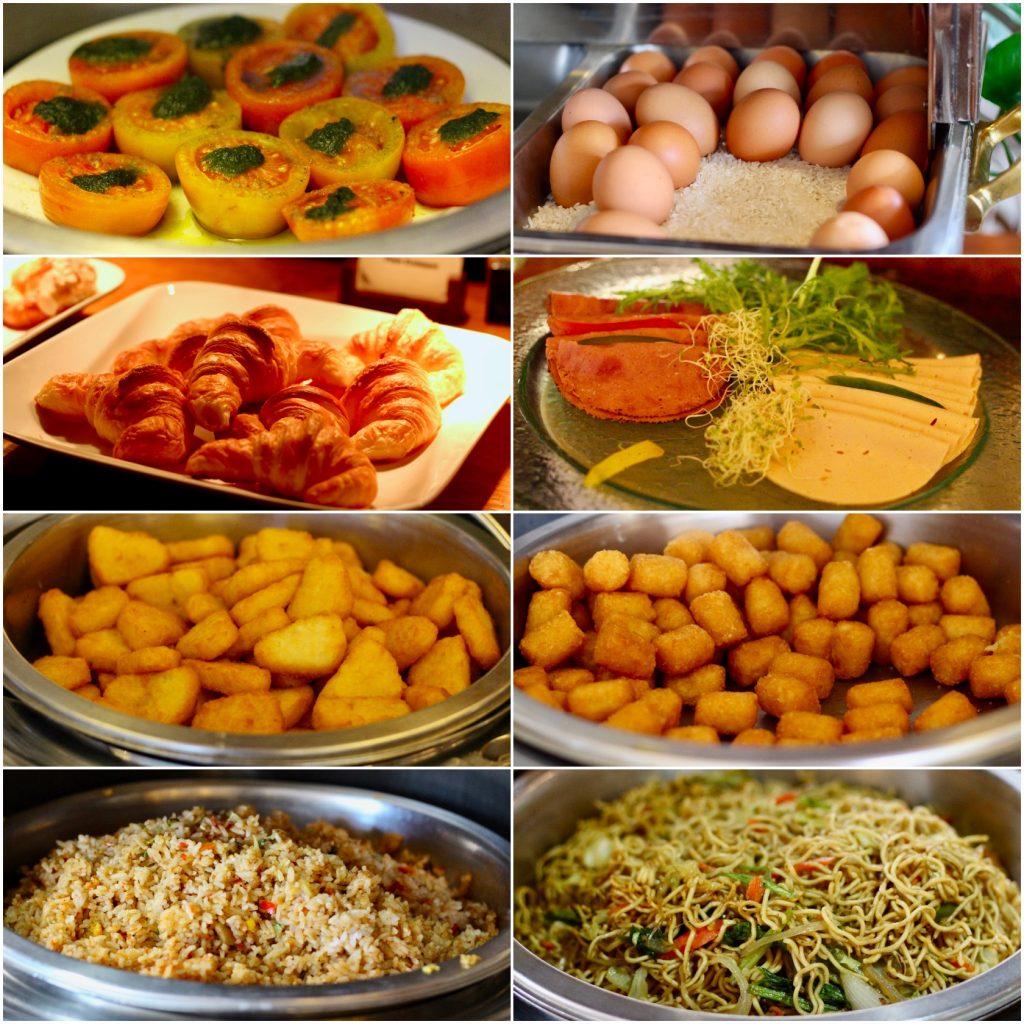 Coming to the MOST EXCITING part of our Bali trip- We headed to Nusa Lembongan with Sunrise Fast Cruise Bali. Having heard great reviews about them and their team, we made our booking with them. Whenever you book a cruise, you have to make sure of safety and hence it's good to your research before doing the booking. "Sunrise Fast Cruises", has been in the business since 2017 and is an answer for the needs for cruises that provide excellent service to customer, from Sanur to Nusa Lembongan Island. Their management team consist of highly qualified members with decades long experience in tourism services and we witnessed it all with the management and the guide who accompanied us during our trip. Clad in a red T from Woods and a denim from Woodland, I prepared myself for the adventures of the long day ahead. We were impressed to see that the cruise was equipped with 80 comfortable seating, television, fan, and standard safety equipment to ensure customer's safety and comfortable journey to Nusa Lembongan Island as well as return.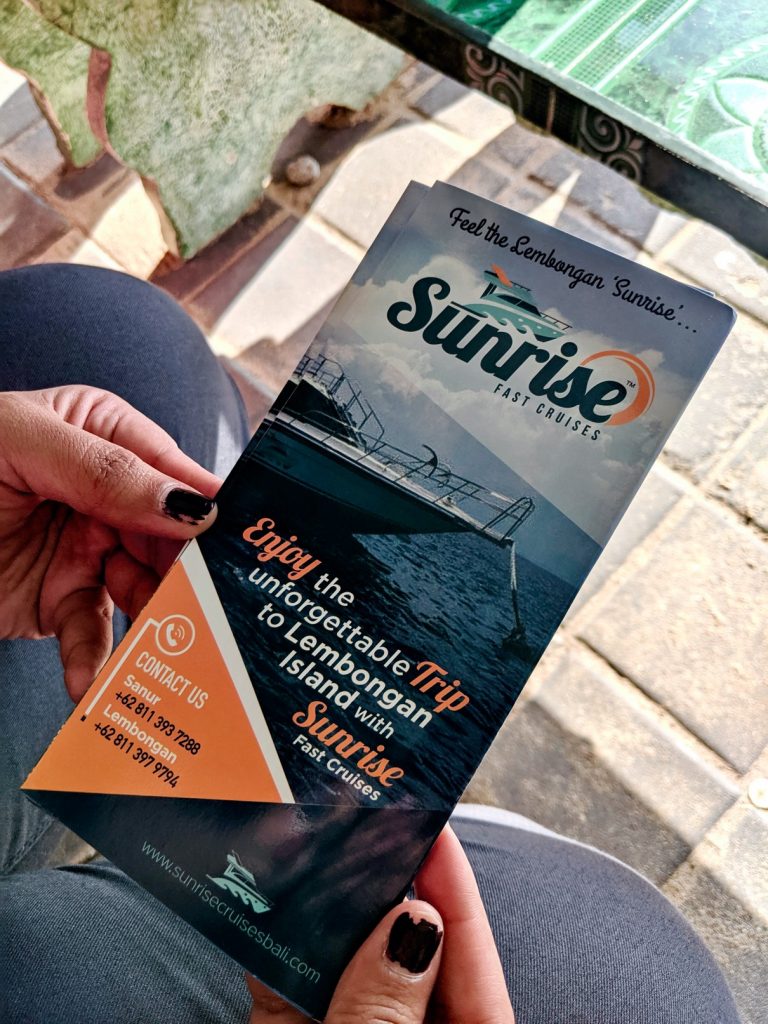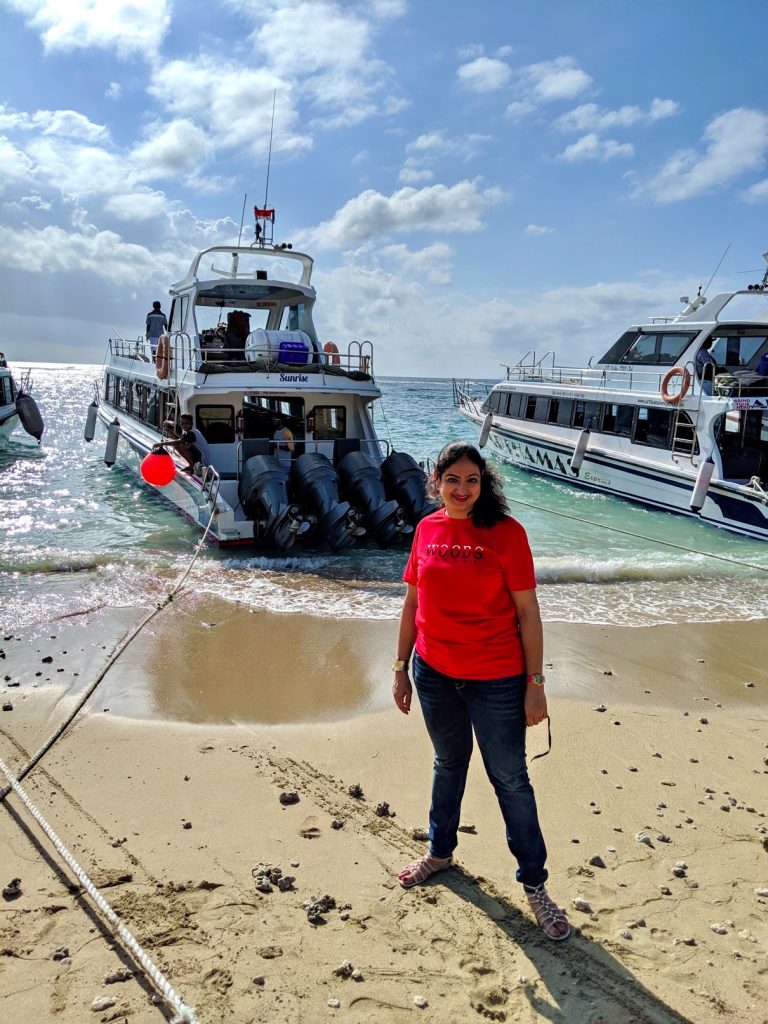 To our delight the upper deck of the cruise was reserved for me and my family of 5. We loved the gushing voice and splattering of water as the ship moved to its destination. The friendly staff acquainted us with our itinerary and we were excited to take it forward.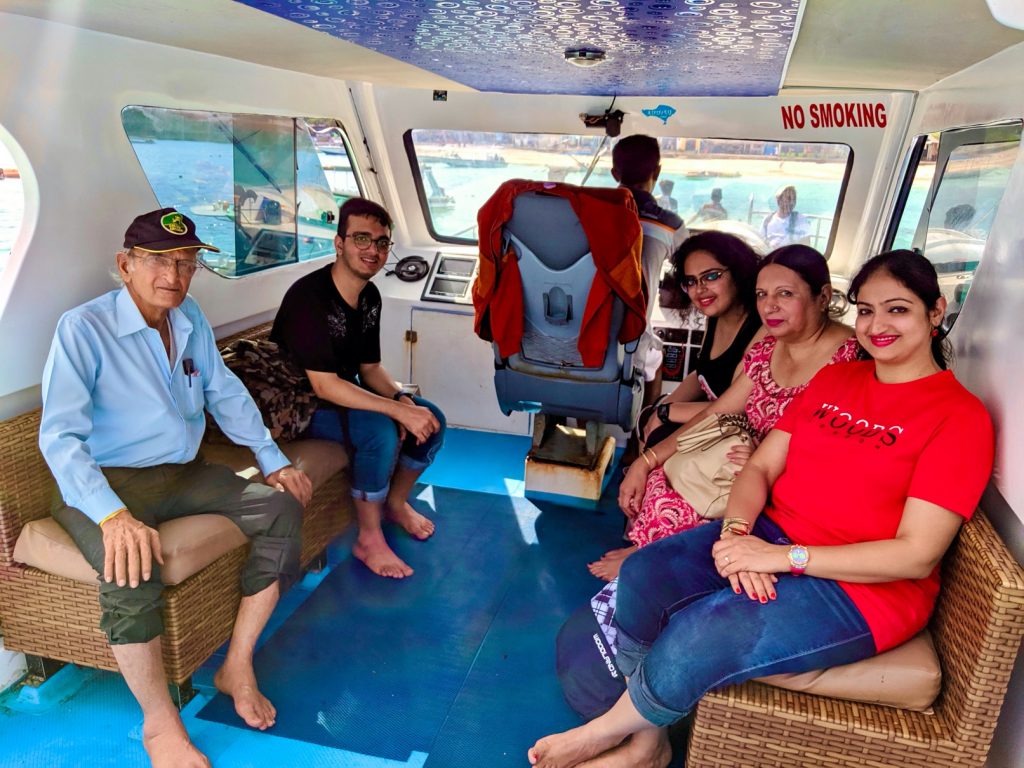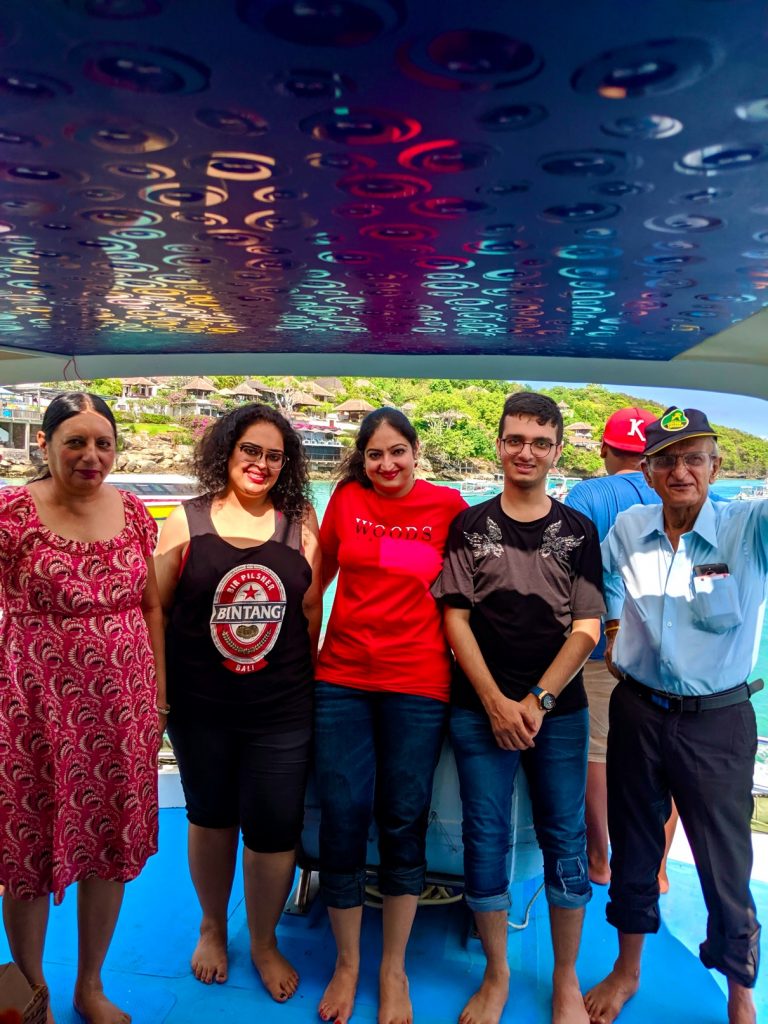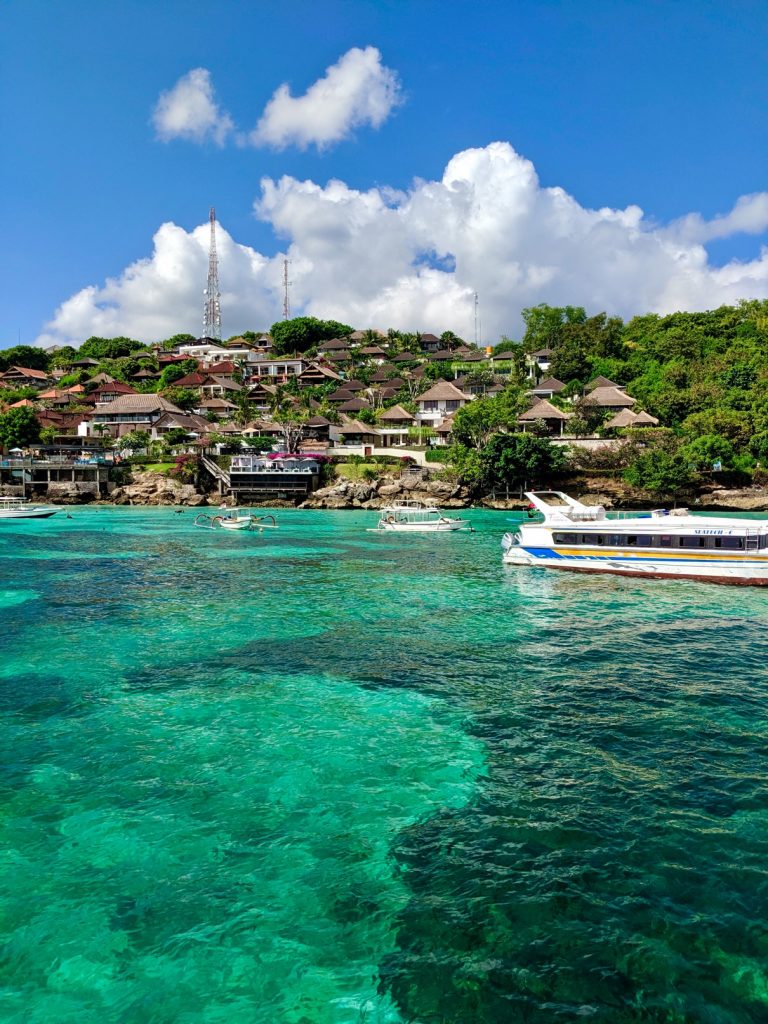 Honestly, we were confused between going to Nusa Penida and Nusa Lembongan but chose the latter because our research said Nusa Penida has very bumpy roads and you've to walk a lot. My parents were accompanying me and at no cost could I make them uncomfortable at my pleasure so we decided on Nusa Lembongan.
Nusa Lembongan is known for stunning views, clearest turquoise water & sandy beaches and we were looking forward to our expedition. Make sure you carry a waterproof backpack, wear water proof shoes, wear water proof/quick drying clothes, hat and sunglasses. Don't forget to apply sunscreen to protect your skin from the harmful UV rays.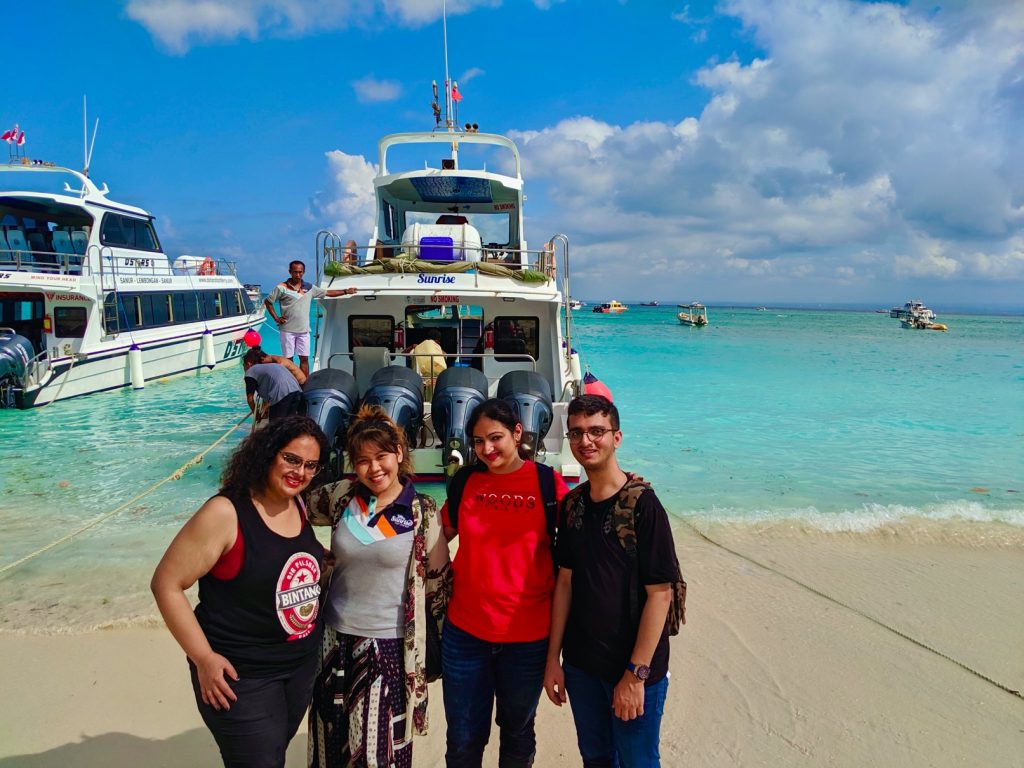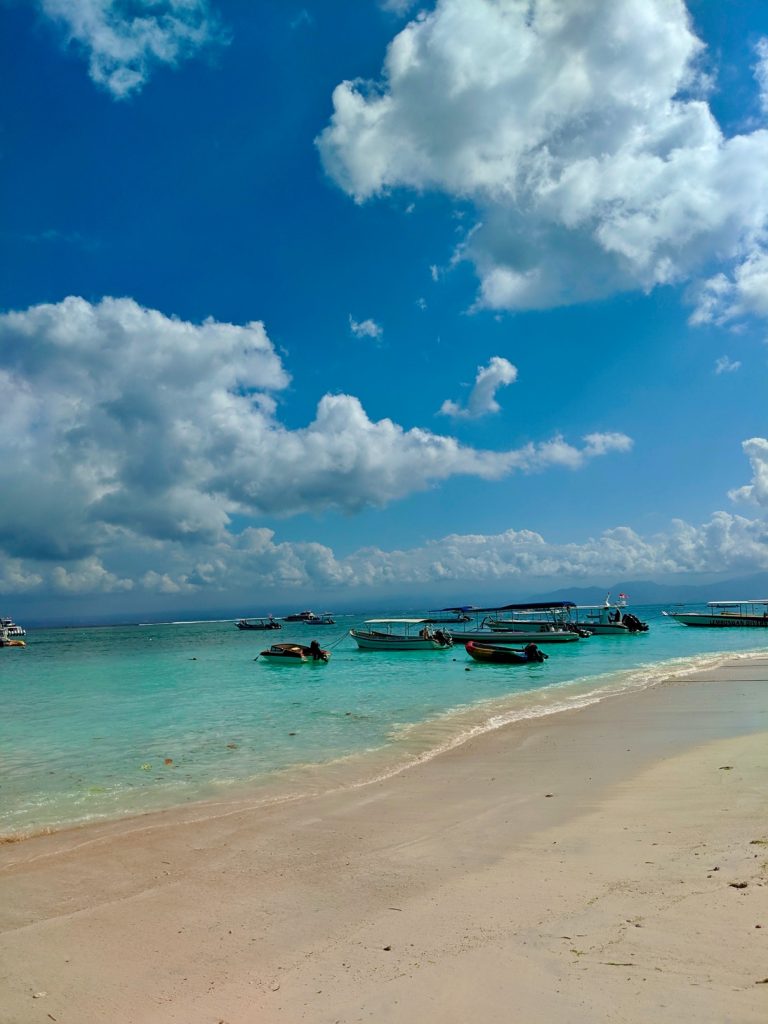 We started our Island tour with Panorama View and the Yellow Bridge. Such a lovely place etched in our memory. The famous Yellow Bridge which links Nusa Lembongan and Nusa Ceningan is a sight where you would see pedestrians as well as people with scooters so be careful when you click pix.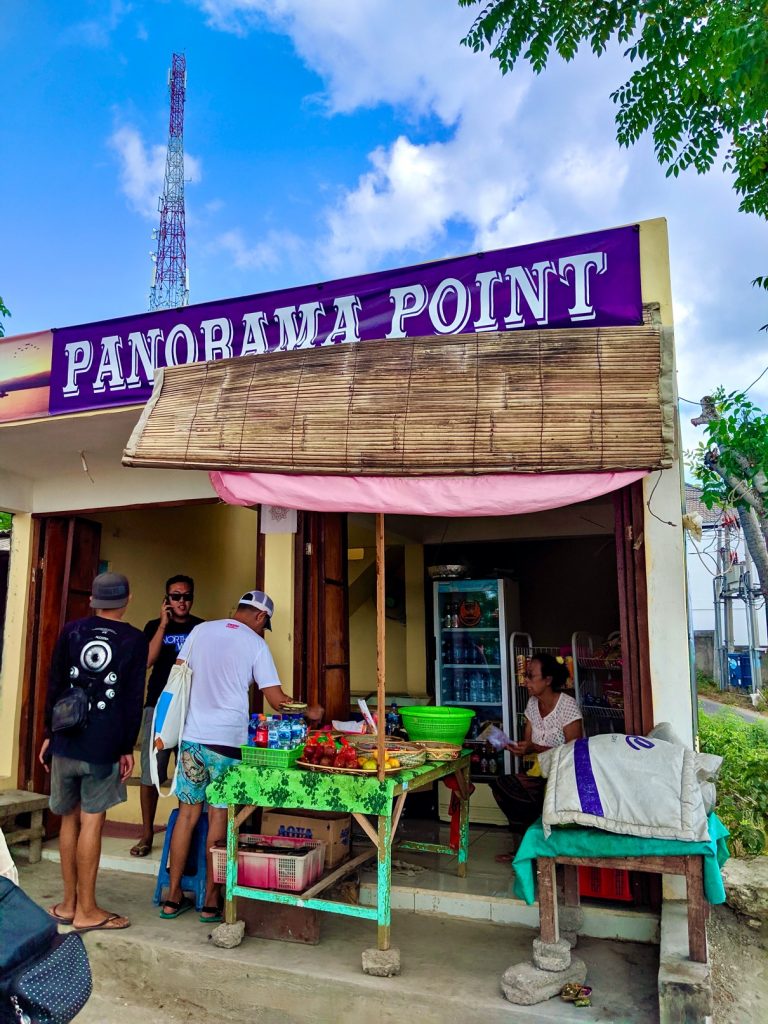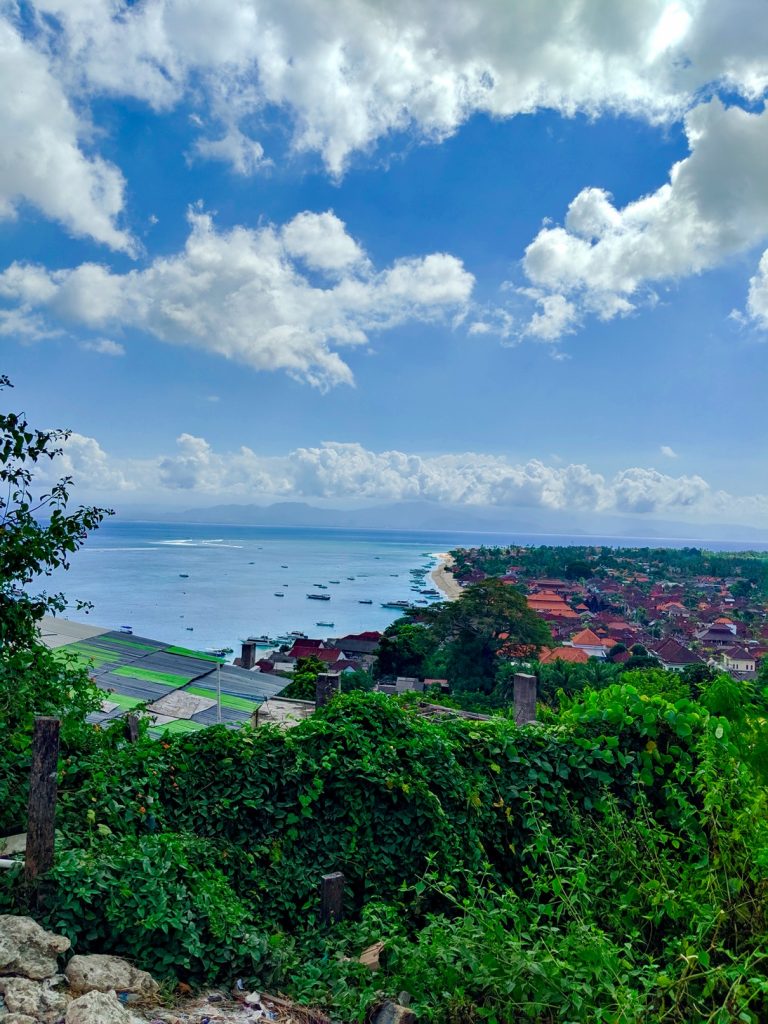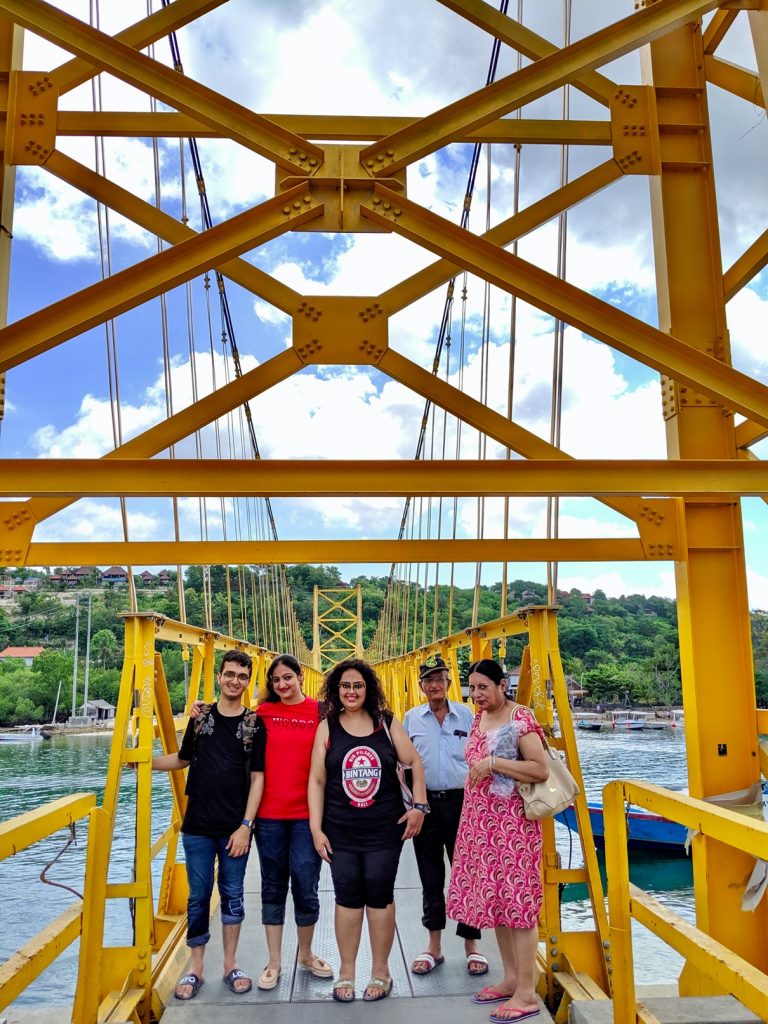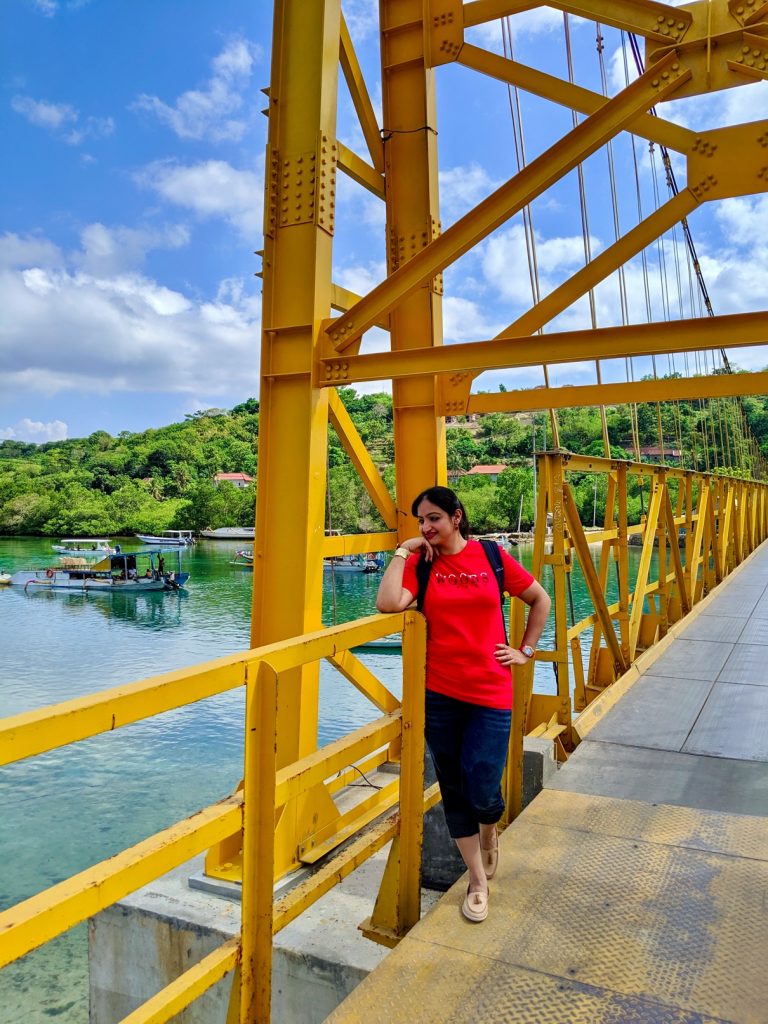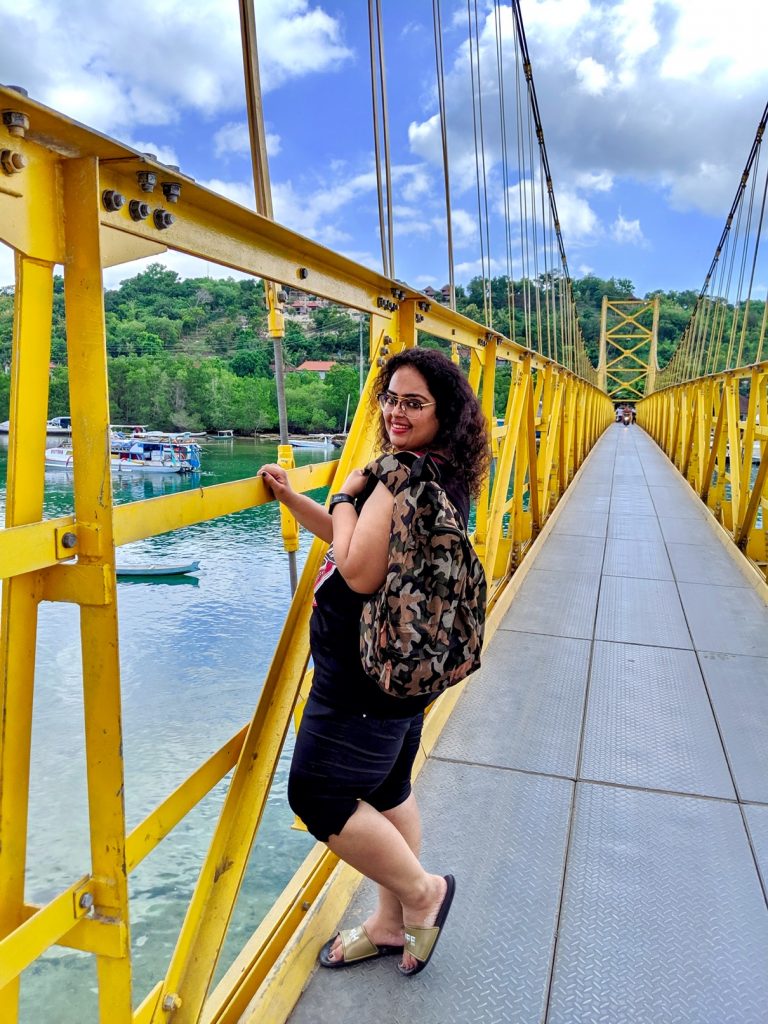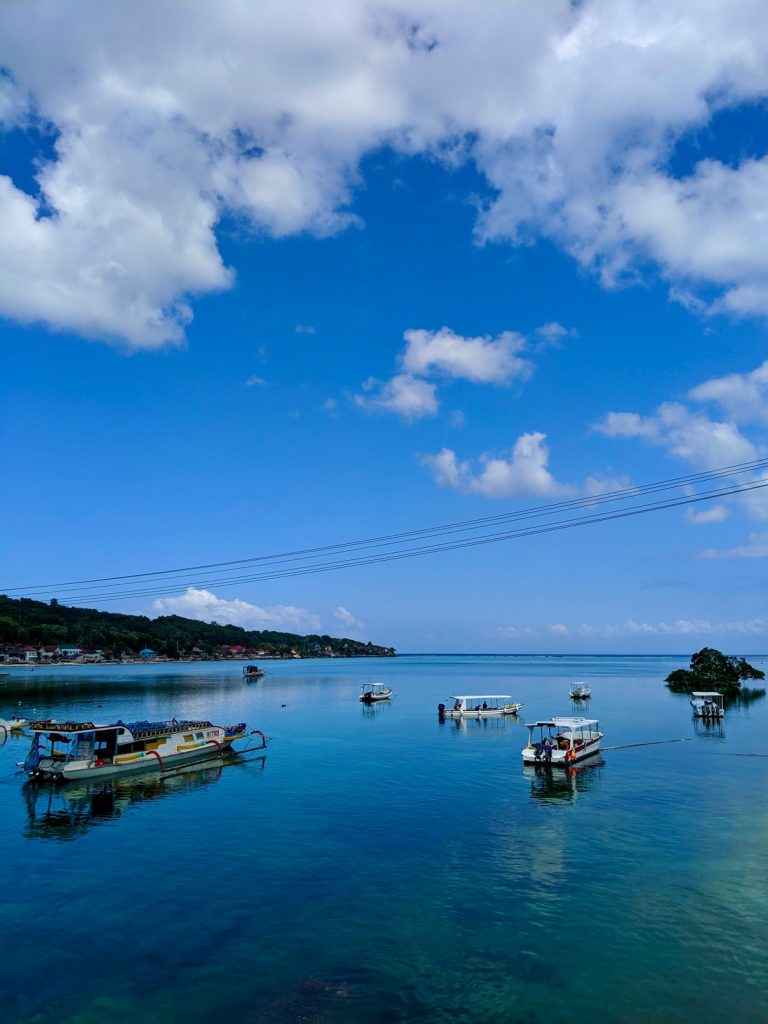 There was a small eatery nearby and we thought of quenching our thirst. To our surprise we saw Pepsi Blue and immediately ordered one. Haven't ever seen it in India or any other place I have travelled to. It was really nice. Also tried Fried Chicken which could easily give competition to KFC owing to the crunchiness and flavours.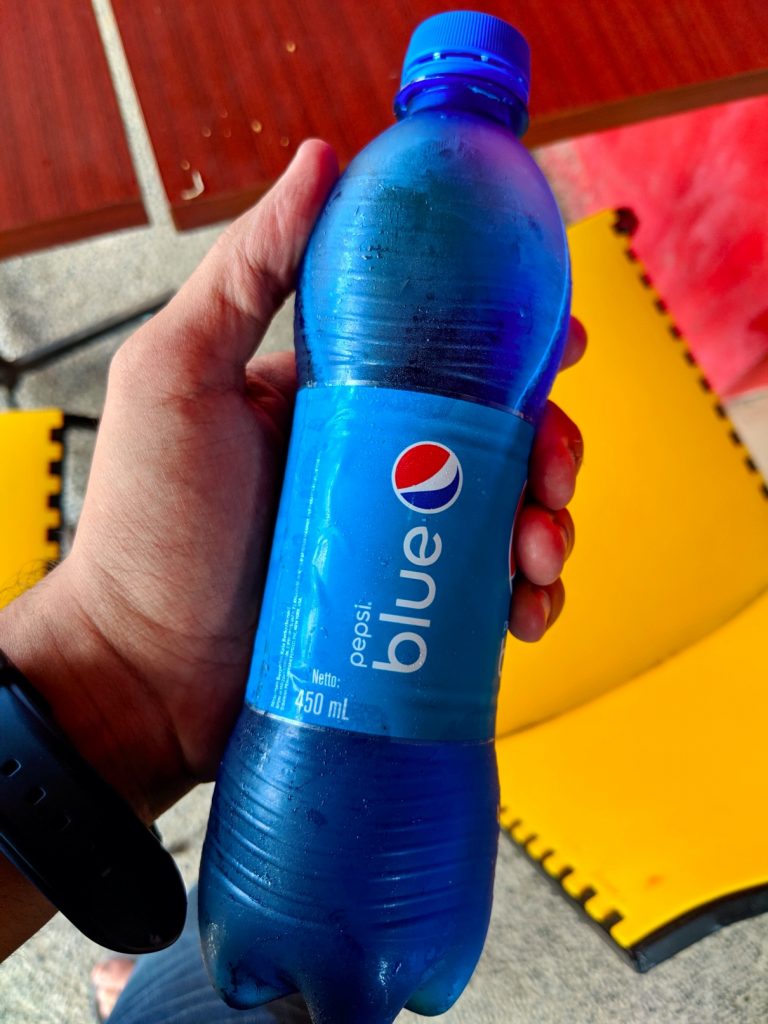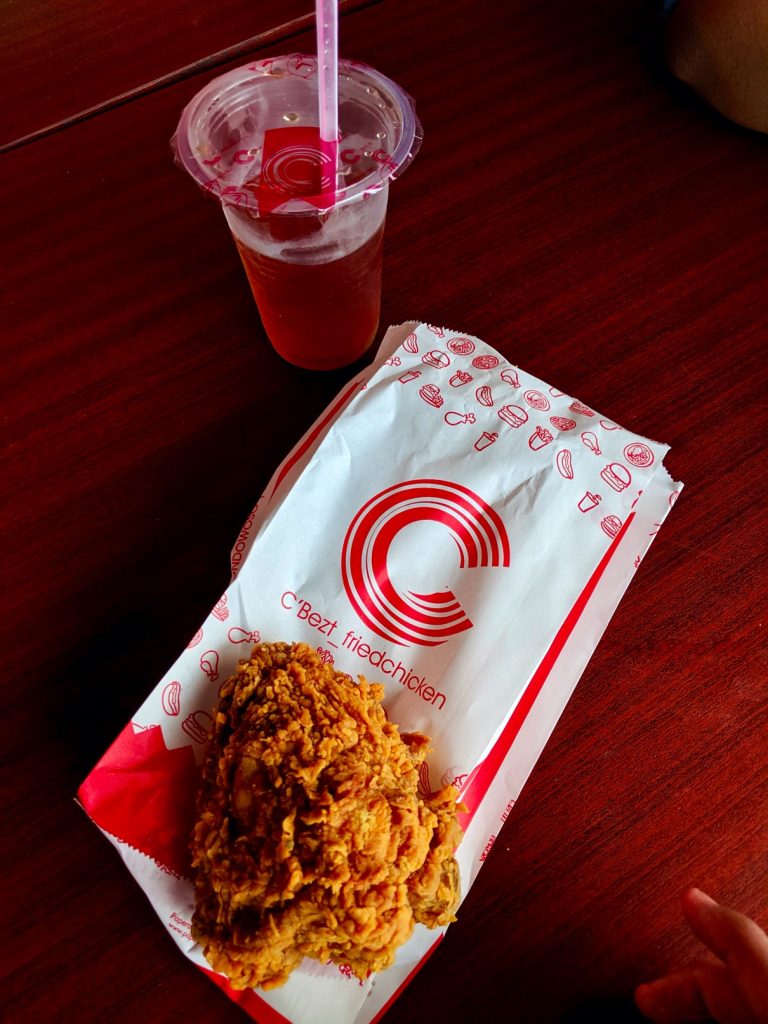 Next was Mangrove Tour. A peaceful boat ride amidst the natural habitat. Mangrove is one of the main activities here and the tour lasts for an hour through the mangroves and snorkelling spots. So peaceful and delightful!
We stopped for lunch where we had yummy Nasi Goreng. Opposite the restaurant was also a heart shaped swing amidst white sand which made for a great spot for recreation as well as pictures.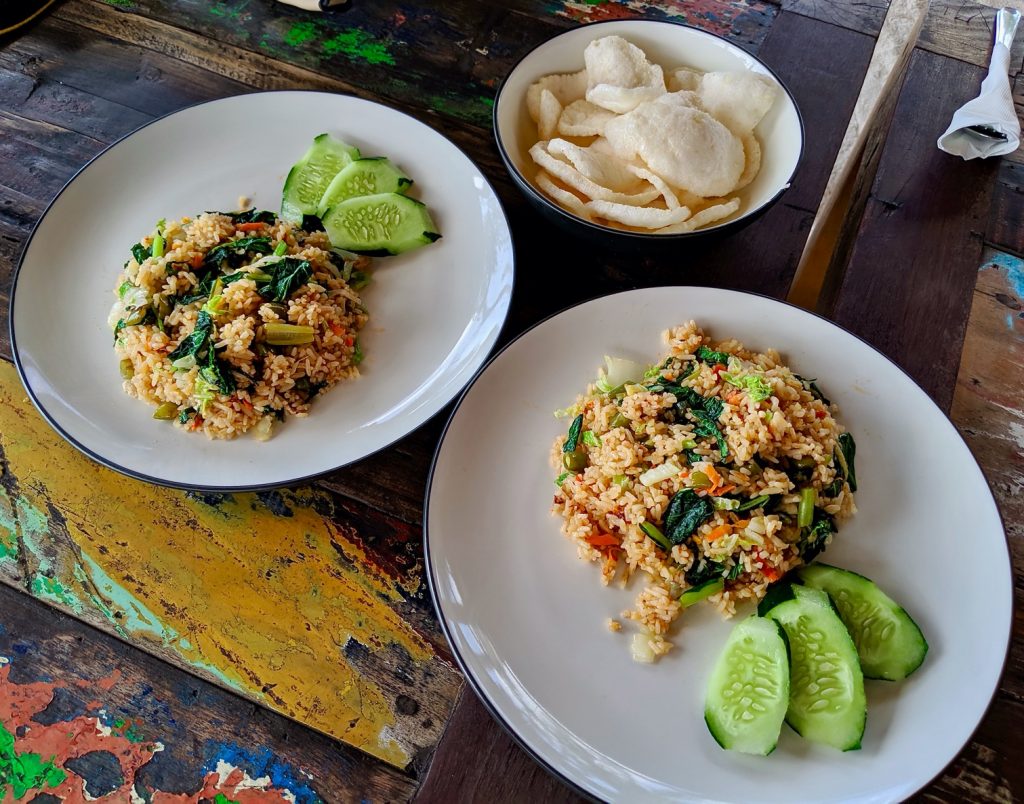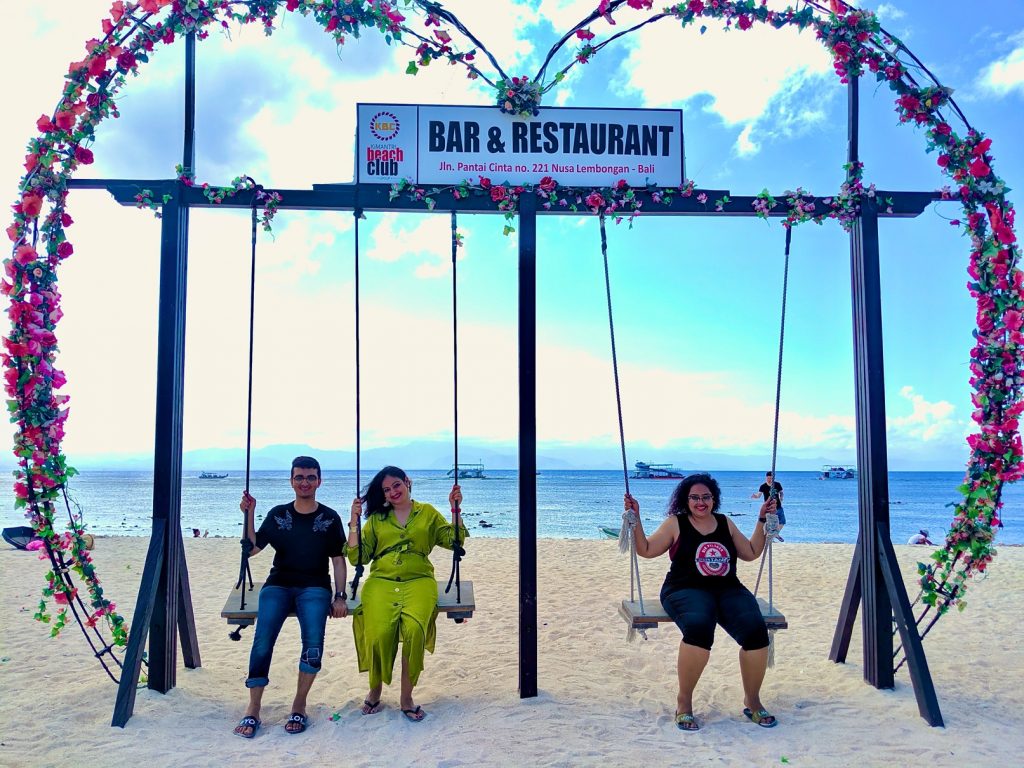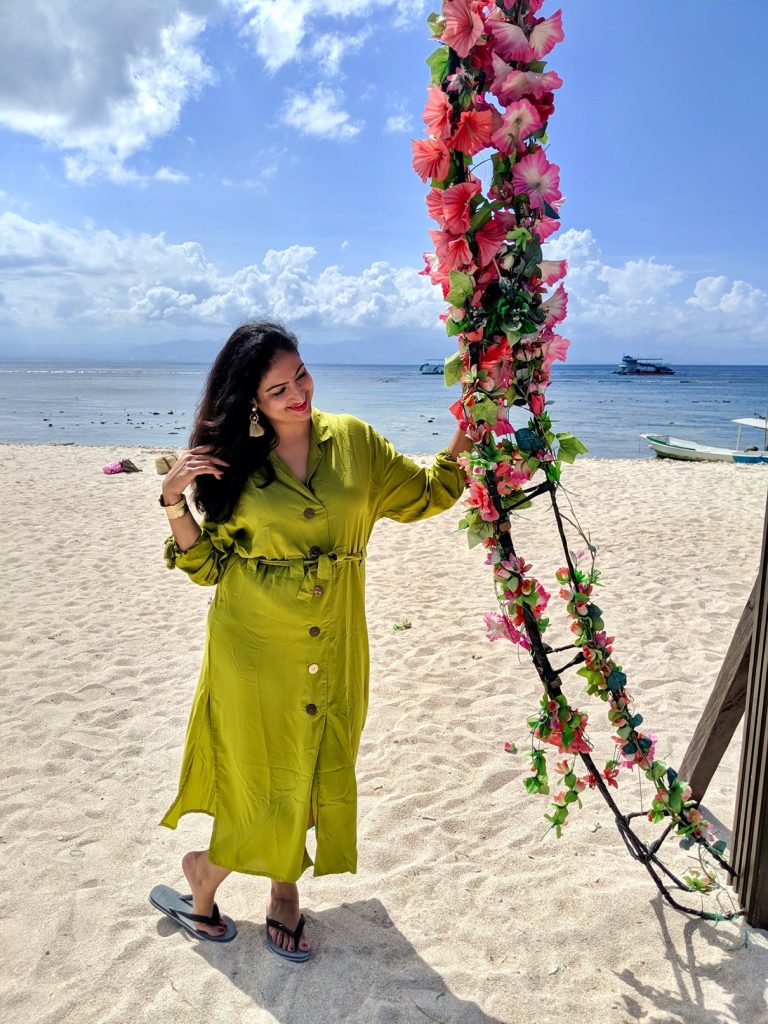 We then headed to Devil's Tears and Dream Beach. Devil's Tears was one of the highlights of the trip. A must must must visit! Waves come in force and crash along the shore and what we see is epic. A rainbow formed in the midst of water. WOW! What a sight! One can just sit there for hours and watch the amazing sight. You would also feel water droplets splattering on your face which is very relaxing. Me and my family were simply awestruck with the sight. Though, one must be careful going too close to the waves.
It is important to wear the right shoes for a good grip as the rocks are a little slippery. I chose to wear my Woodland loafers which were stylish, waterproof and extended the right grip. For our requirements across the day, we chose to store them all in our Woodland backpack which had multiple pockets, was also waterproof which ensured safety for everything inside. We also witnessed the beautiful sunset point here.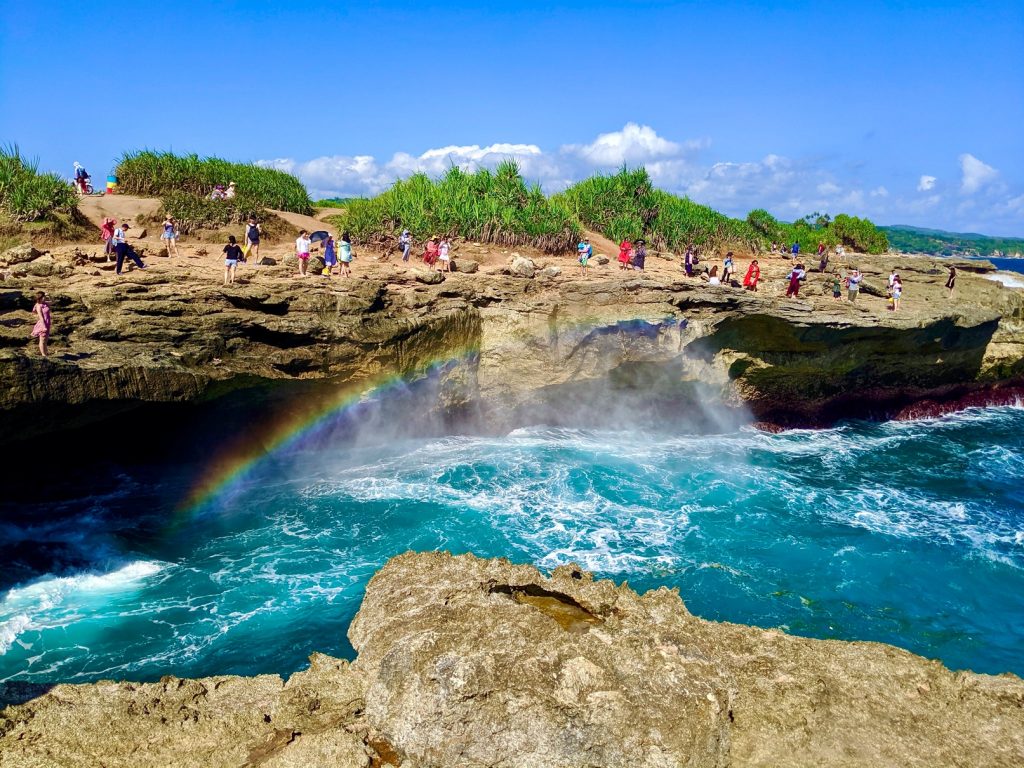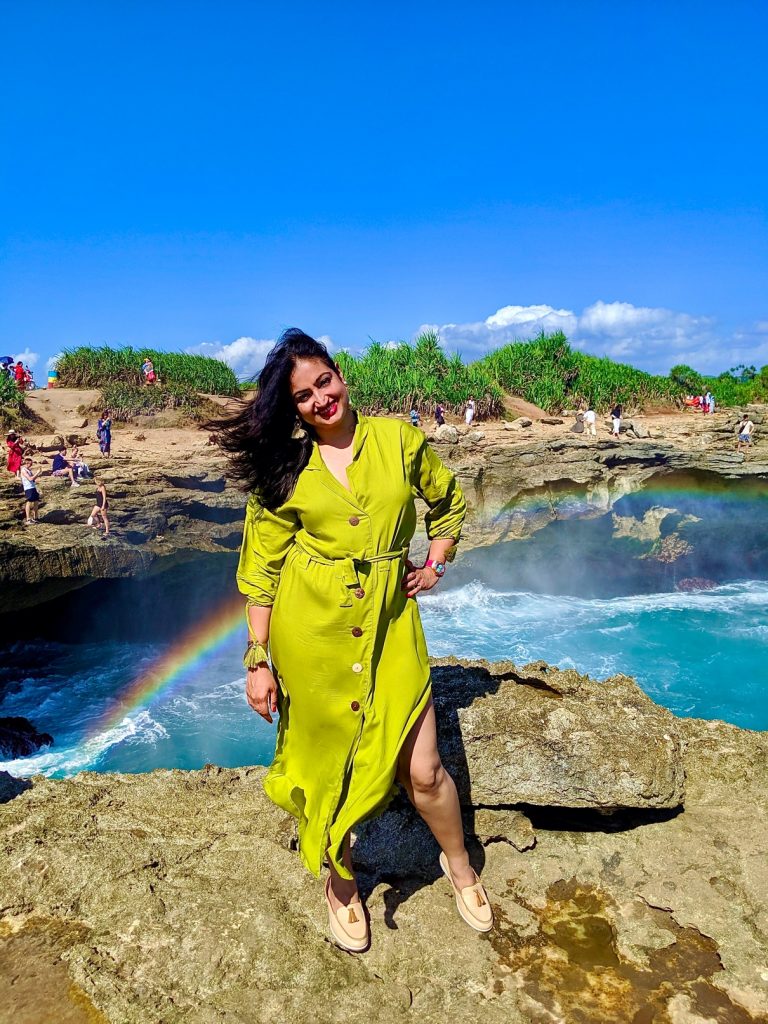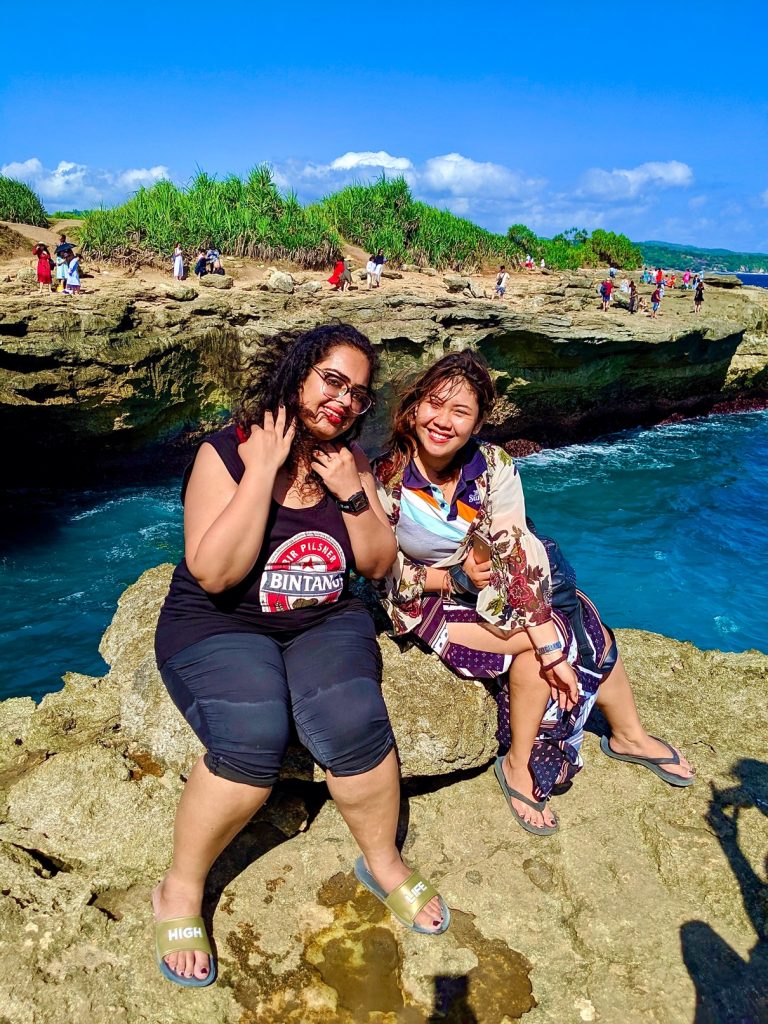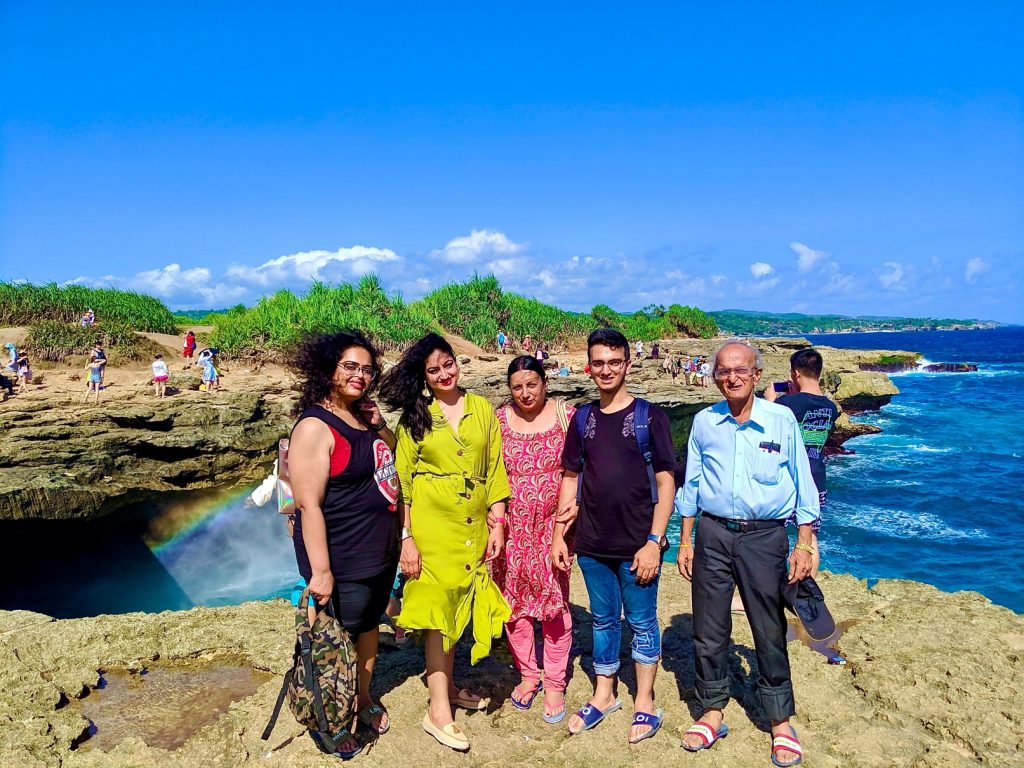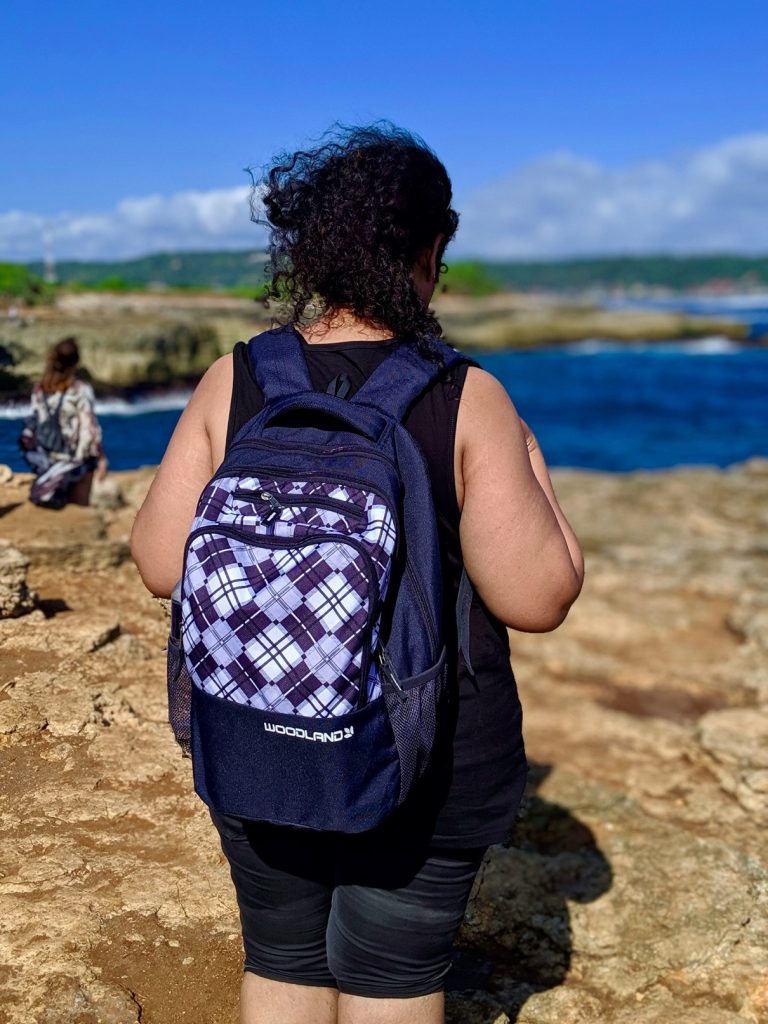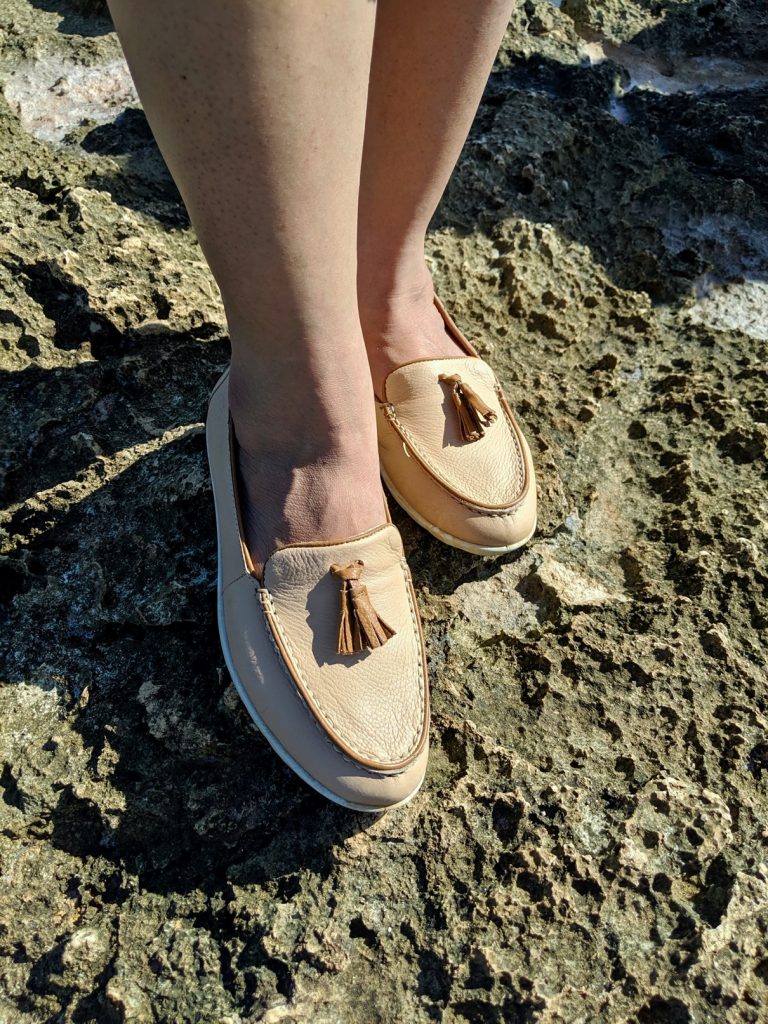 Next to Devil's Tear is Dream Beach which is again a mesmerizing sight. Remember, I mentioned sandy beaches and Dream Beach is just perfect. Fine sand, crystal water is what one would love here. True to its name, it is not less than a dream. The water is so clear that you can even see the reefs below the surface. It's a really popular destination which is evident from the amount of tourists I could spot around. We spent a few minutes adoring the sight lying on our Tesalate beach towels. Tesalate has just the flawless variety if you ever wanna buy a beach towel. The revolutionary beach towels are large yet lightweight, super absorbent, fast drying and totally sand-free. These come in a thin black pouch which makes it perfect to carry around. The colourful designs are vibrant and have different elements which appeal everyone. While I was choosing my beach towel I was spoilt for choices. From Bohemian to paradise to florals to nature inspired…Tesalate has it all.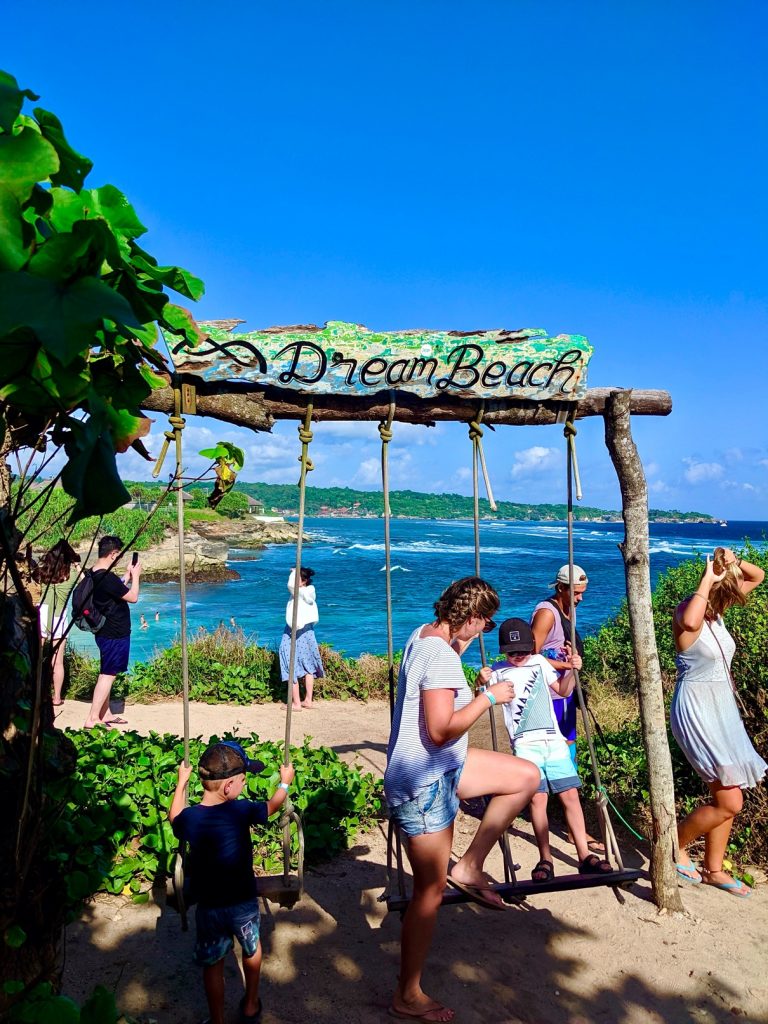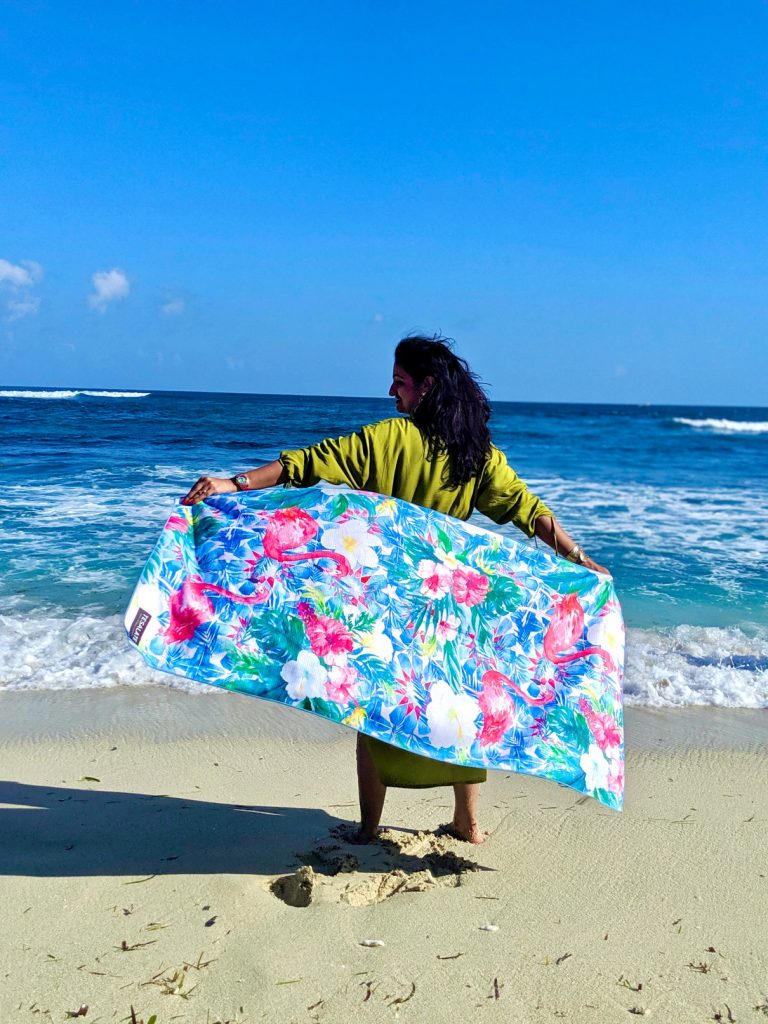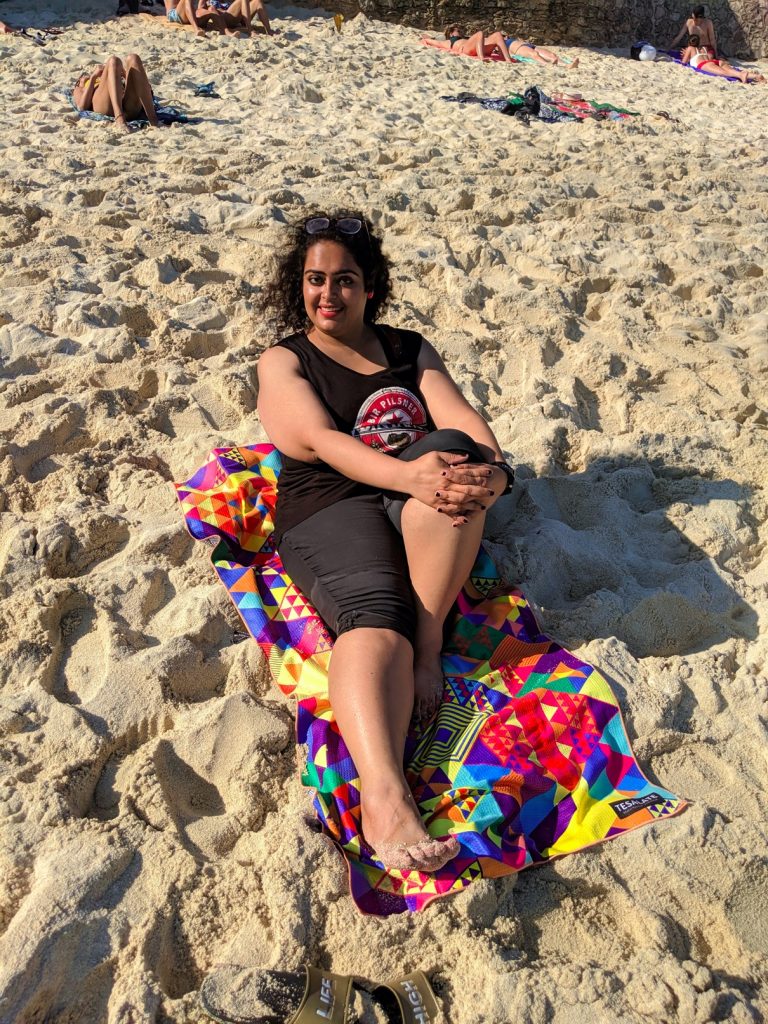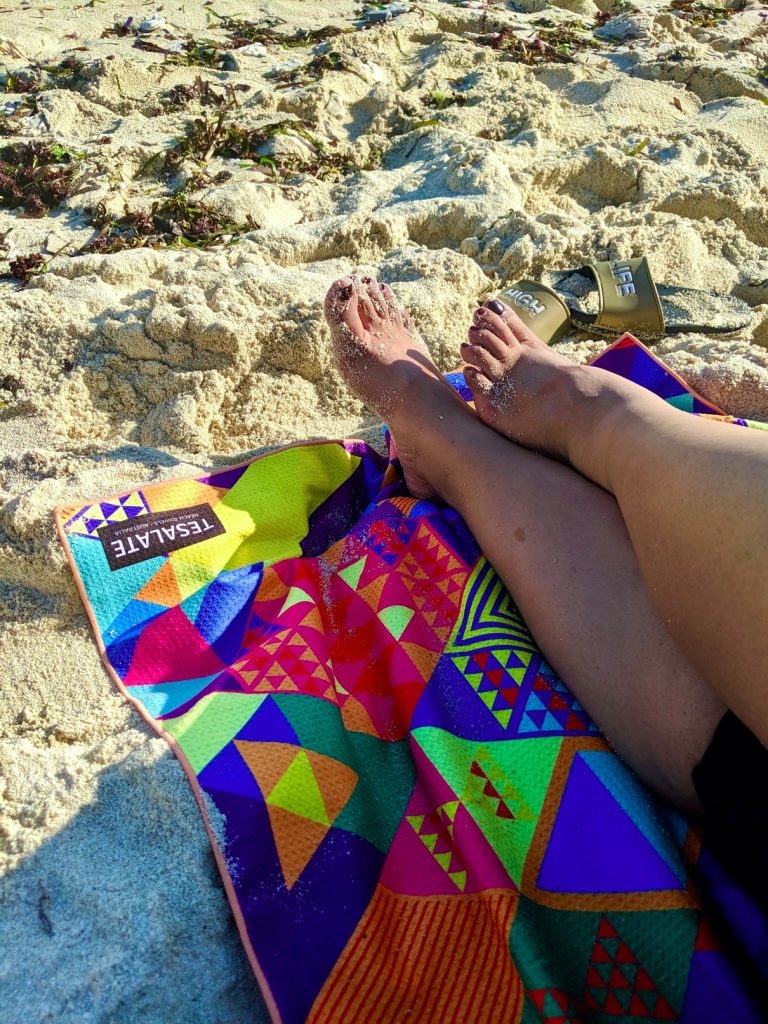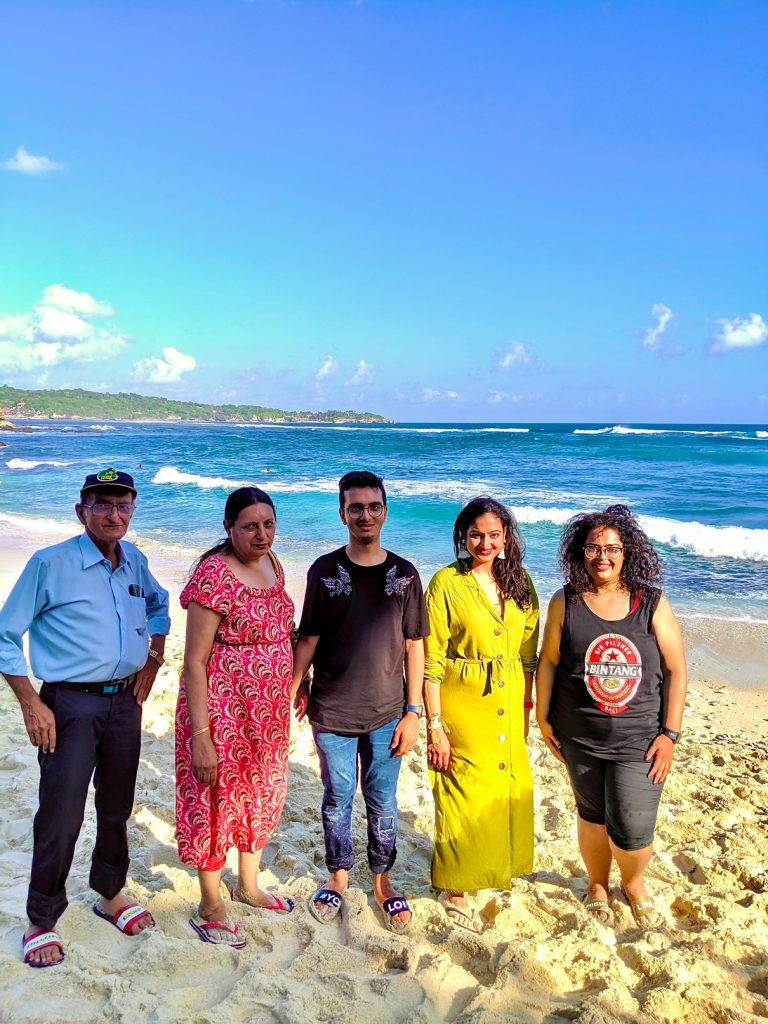 There are a lot of hotels in Nusa Lembongan too and on our next trip I would love to stay there to be close to the fascinating sights of nature. If you planning to stay around there and think it will be too expensive, fret not, there are wide options available from budget to luxury.
After having an amazing time with Sunrise Fast Cruise Bali whose ultimate goals is to provide their customers the highest possible quality in service and at the same time the highest safety standards, it was time to head back to our hotel. We got back in our cruise to go to the harbour and then the hotel.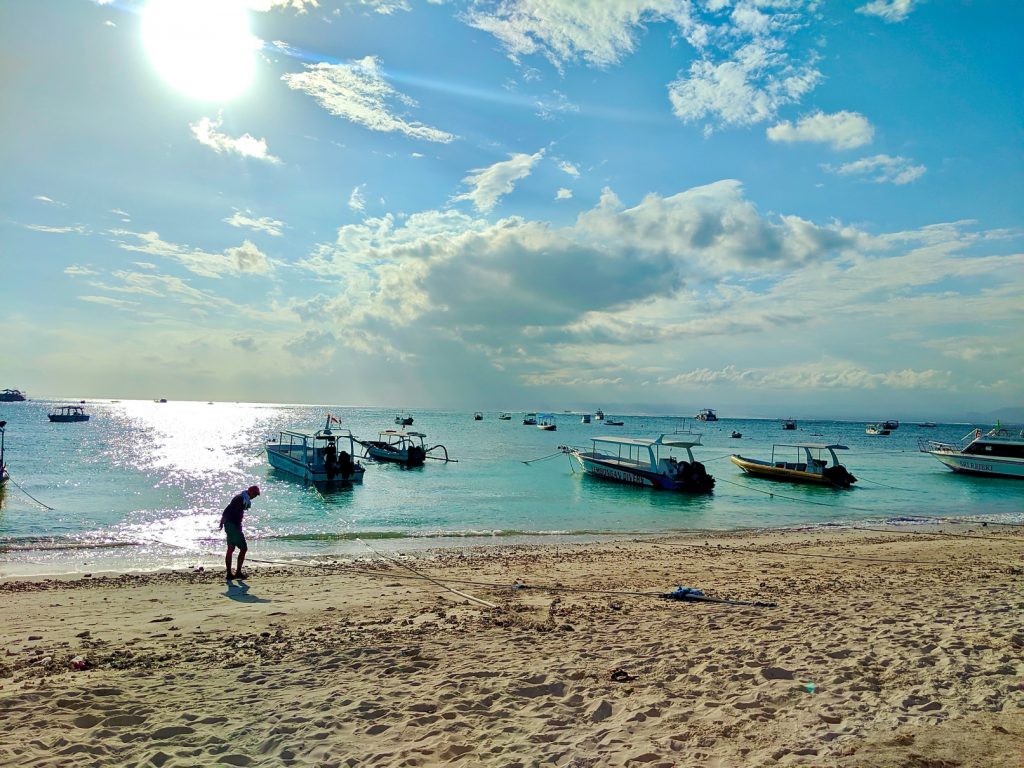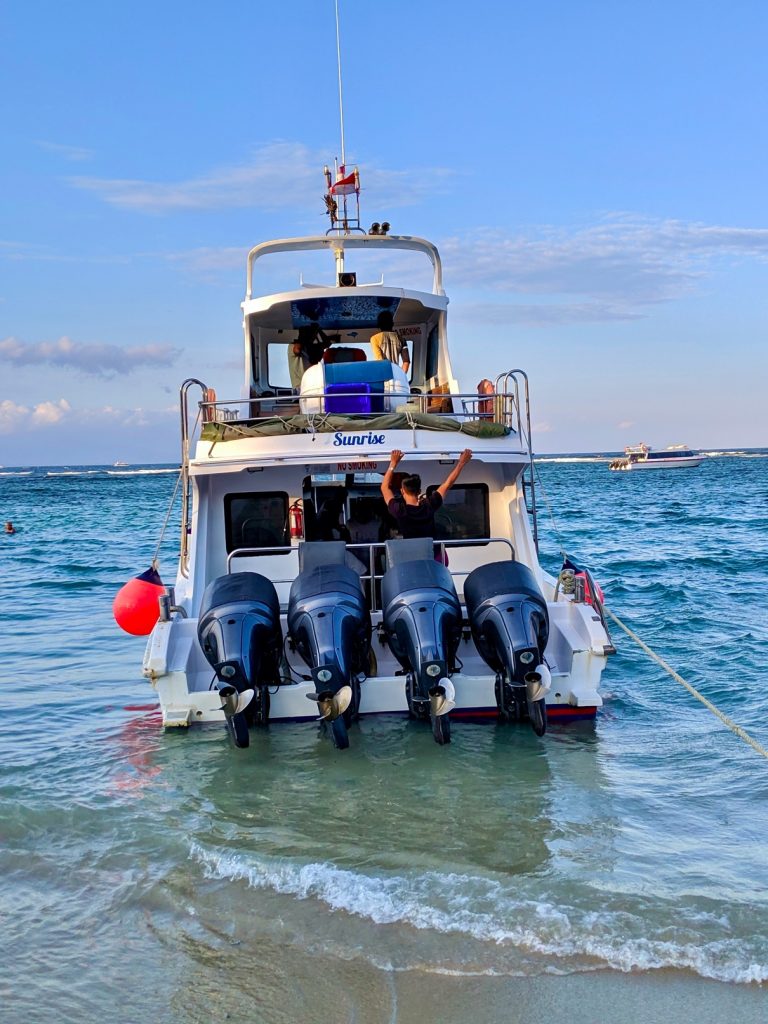 For dinner, we headed to Tepan Noodle restaurant at Discovery Kartika Plaza hotel which was next to the pool and focuses on Asian cuisine. There are different themes across different days and when we visited there was a beautiful Asian Dinner Theme Buffet laid with a live singing experience. The buffet had a wide variety like beef ribs, stir fried rice, fried noodles, braised pork, fresh salads etc. The live music in the background added to the overall experience. Post an amazing dinner, we headed to our spa…such a wonderful feeling after an action packed long day! The 60 minute spa with frangipani oil at Discovery Spa of the hotel was cherishable. The Balinese massage provided us relief from all the pain and stress.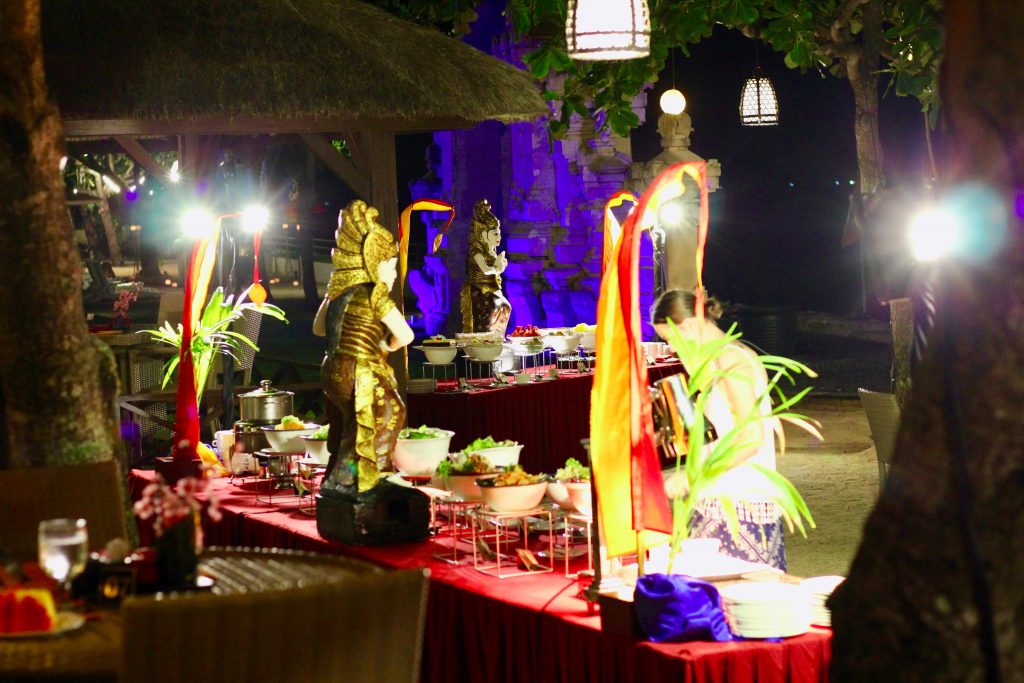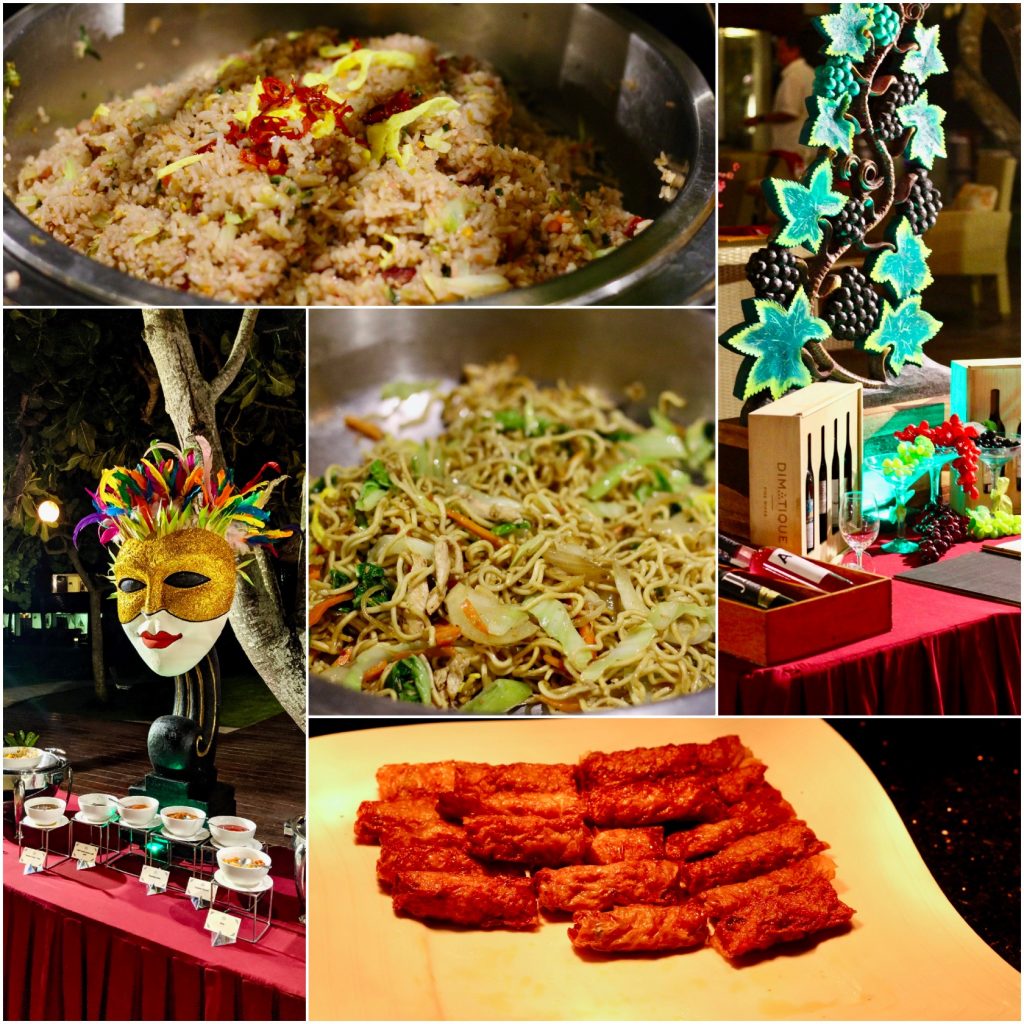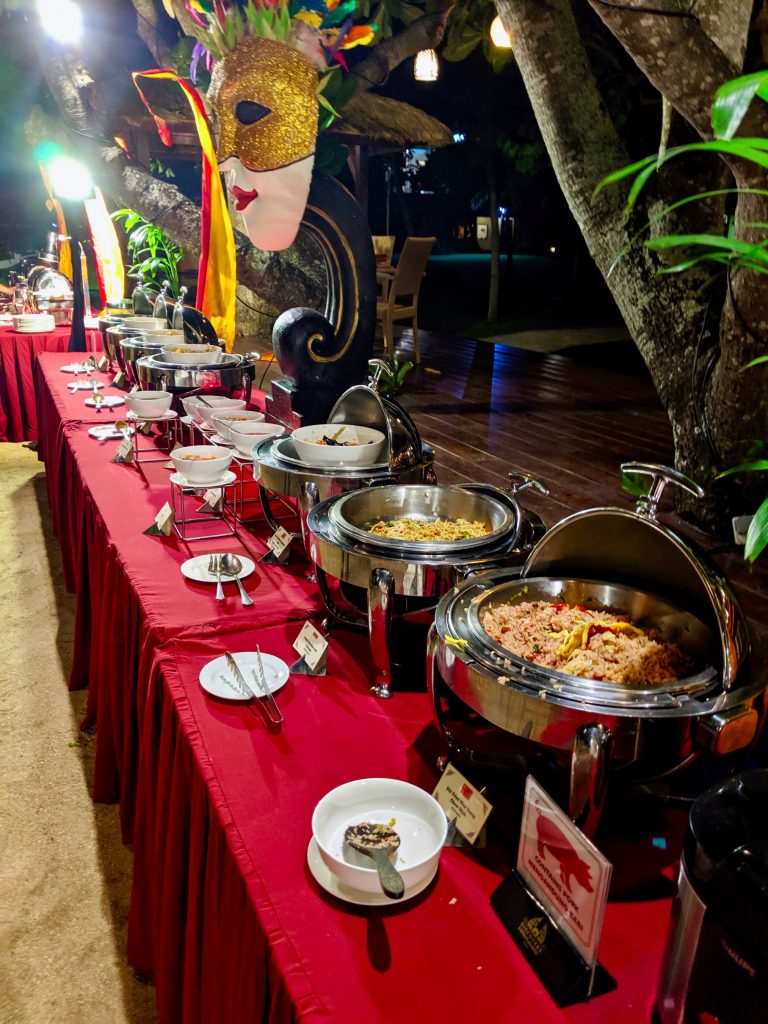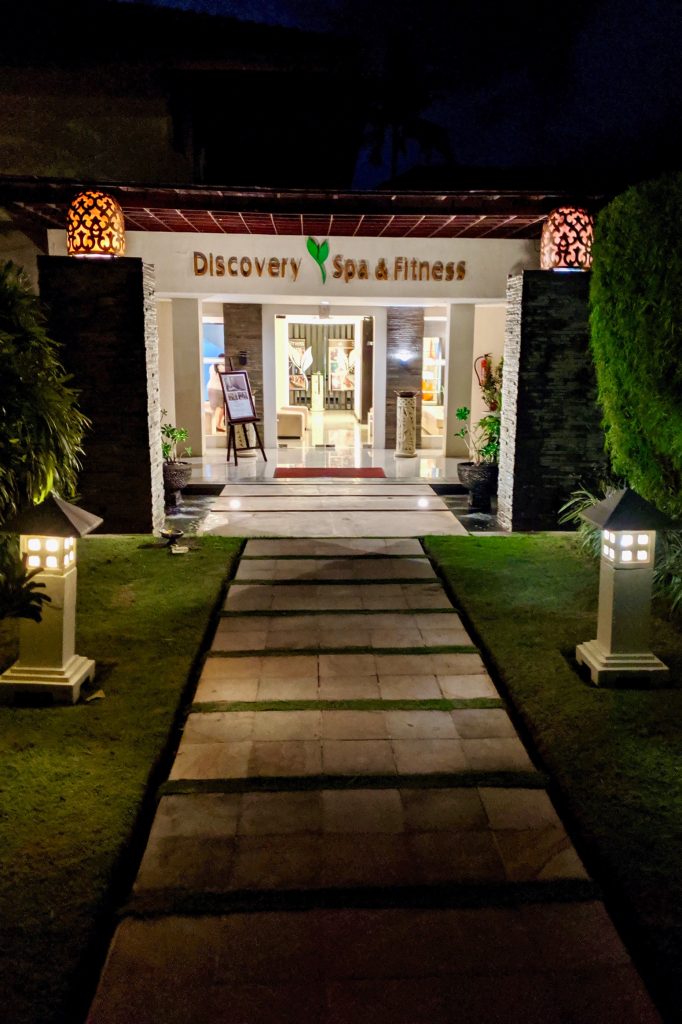 Next morning was about saying Goodbye to Bali…Yes, we have to say Bye to good things at times but having explored so much we were really content with our vacay. We were doing our last minute packing while adoring the view from the hotel and as we were prepping to go to The Pond restaurant for our breakfast, we got a package from Bali Buda. It's a brand known for Real Food by Real People. The health food shop sells a wide range of local & imported organic foods, as well as natural household, skincare & alternative products. It was a hamper full of Bagel Chips, Sauce, Honey Oat Walnut Cookies, Spirulina Bars, Raw Energy Bars etc. So awesome!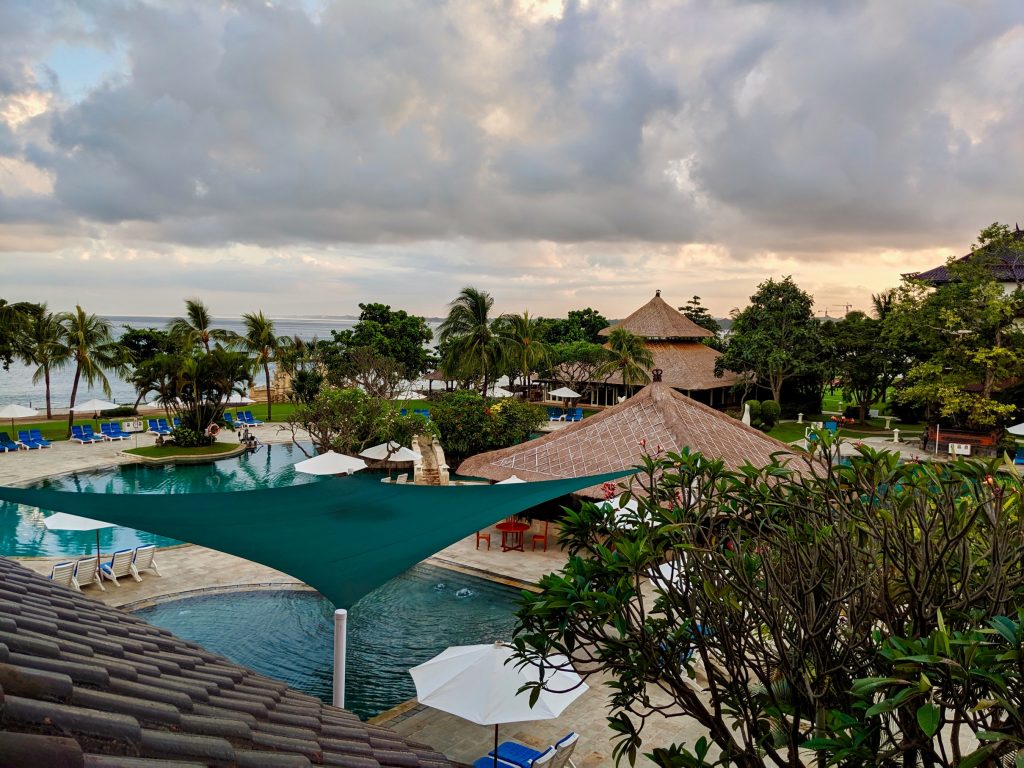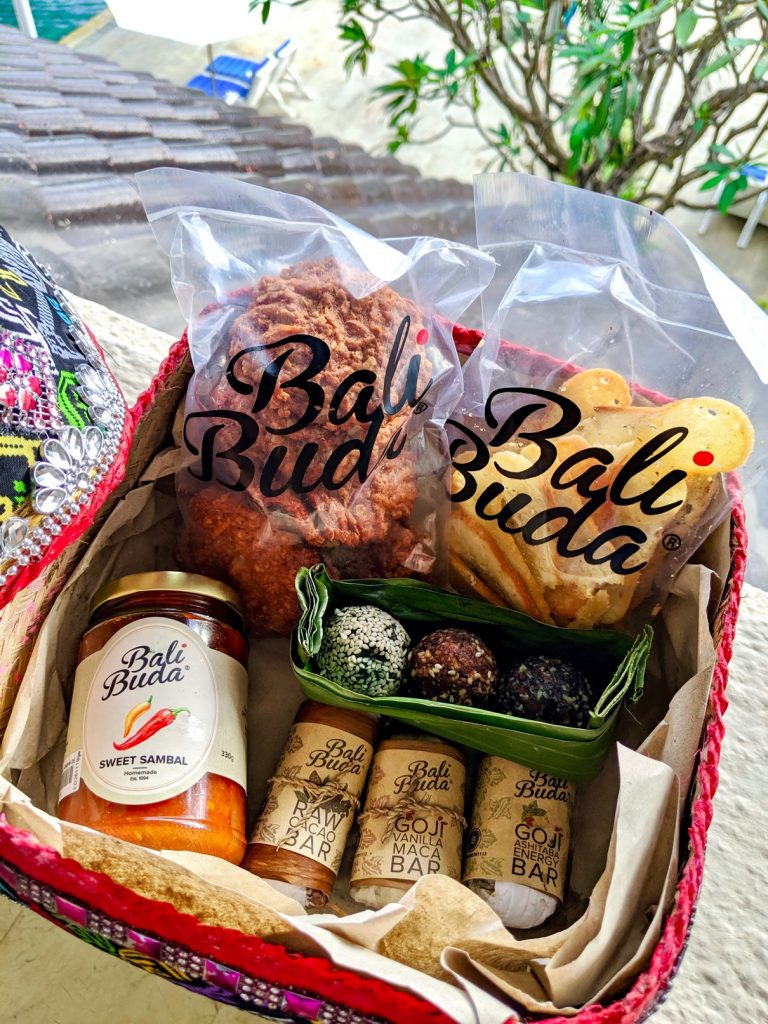 We then headed to The Pond restaurant for the last breakfast at Bali and then headed to the Ngurah Rai International Airport airport. Discovery Kartika Plaza Hotel also has a private beachfront and we spent a few minutes at the shore after our breakfast. What an amazing sight!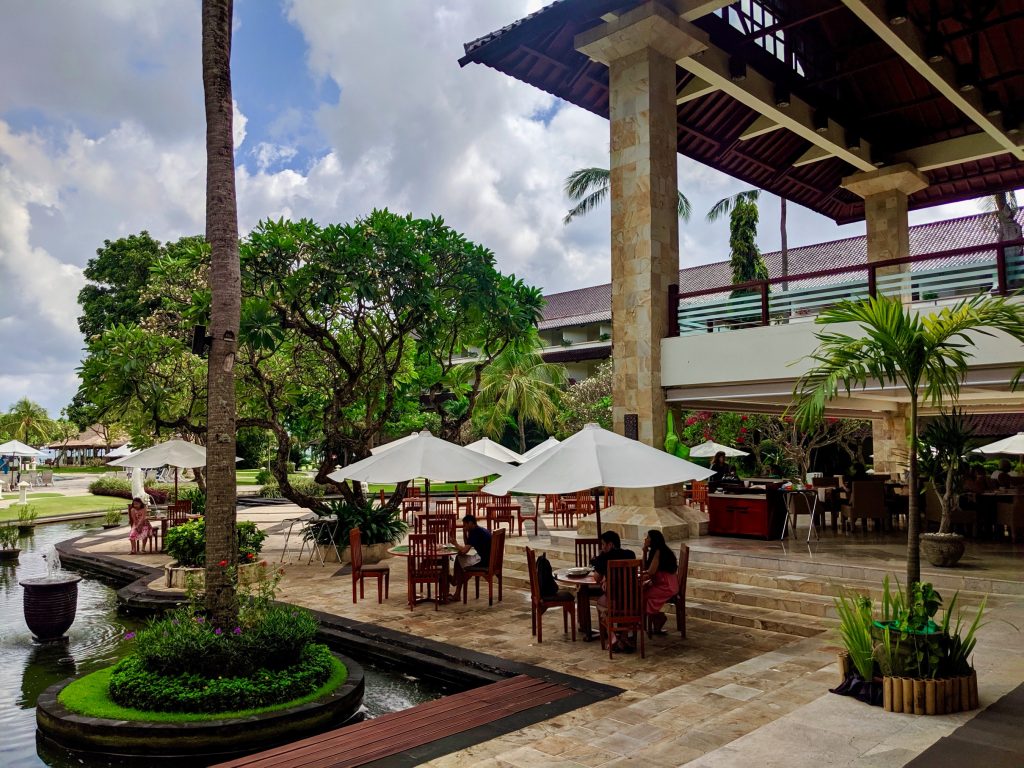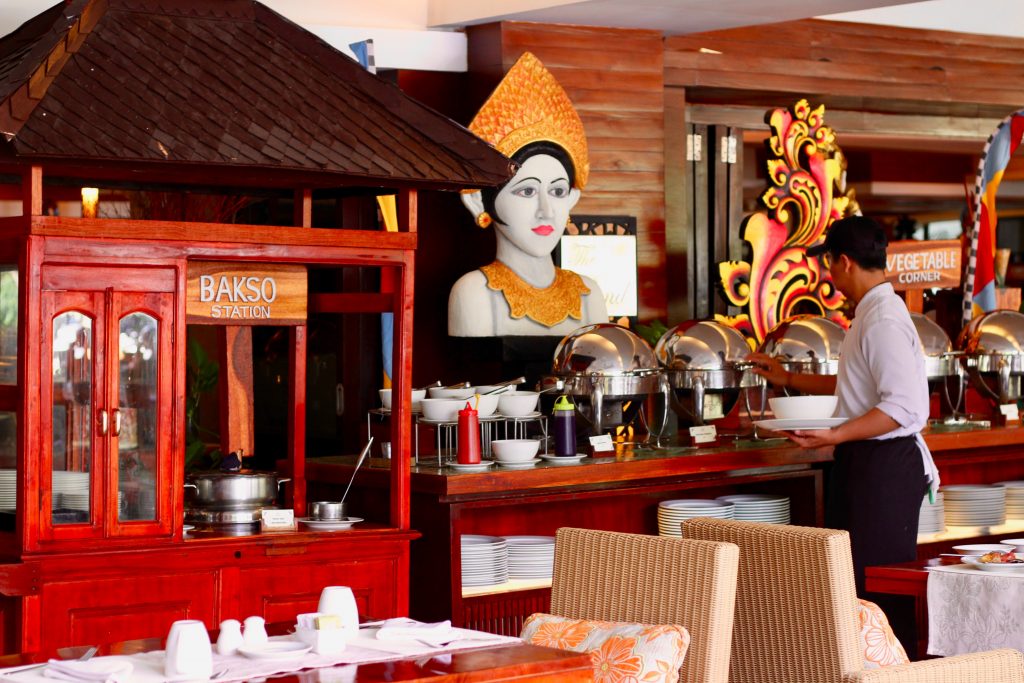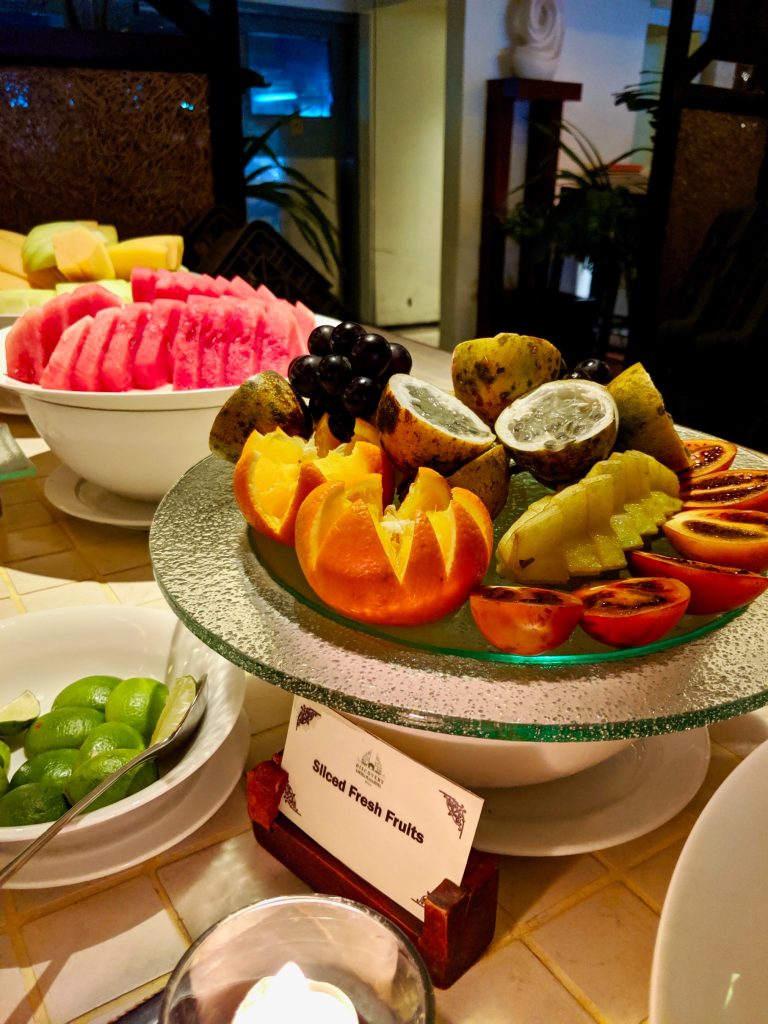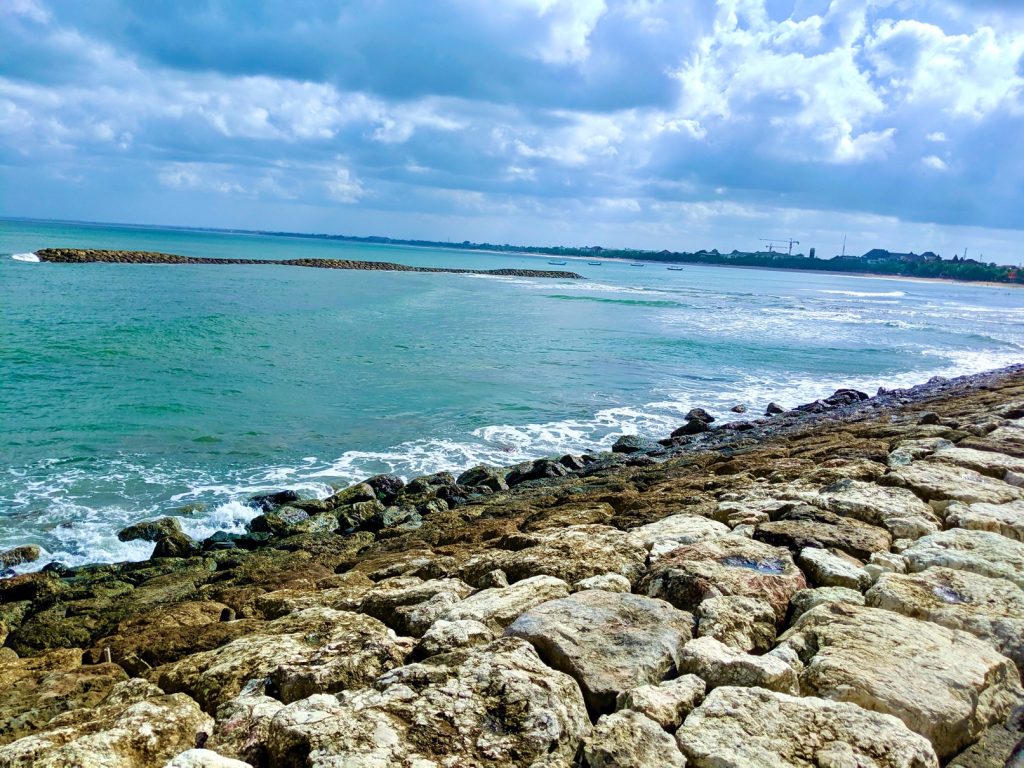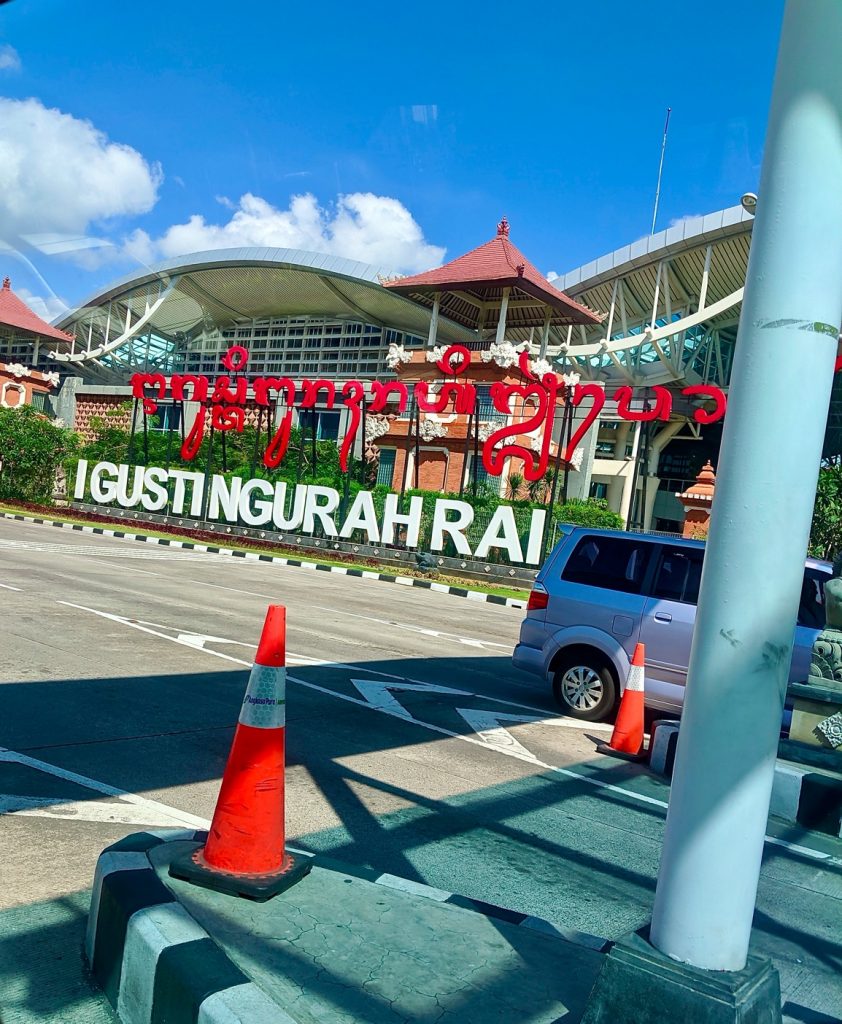 Our Malindo Air flight was on time and we headed to catch the same after the security check. Malindo had been one of our best experiences. We enjoyed an array of entertainment with hot food and extra legroom.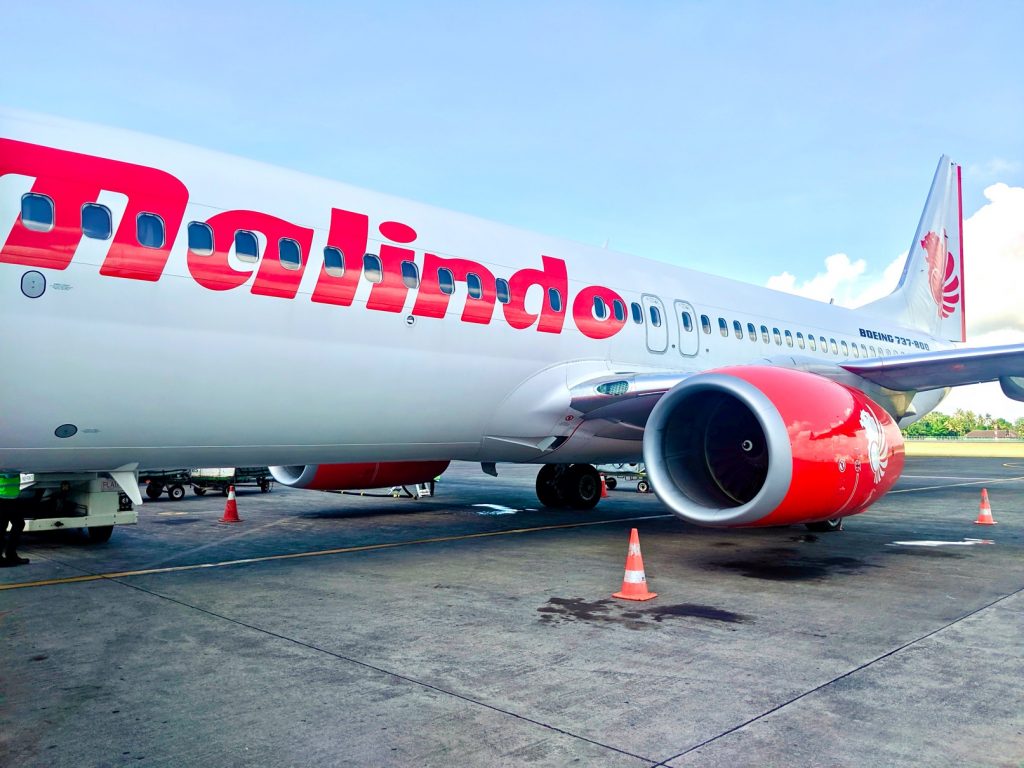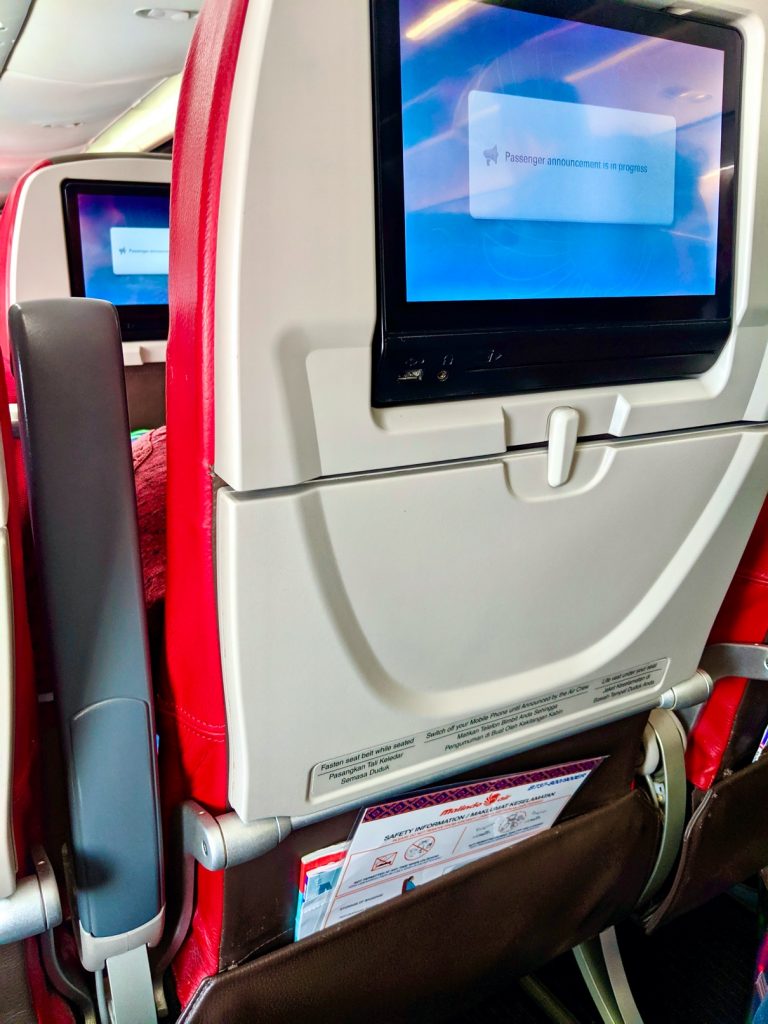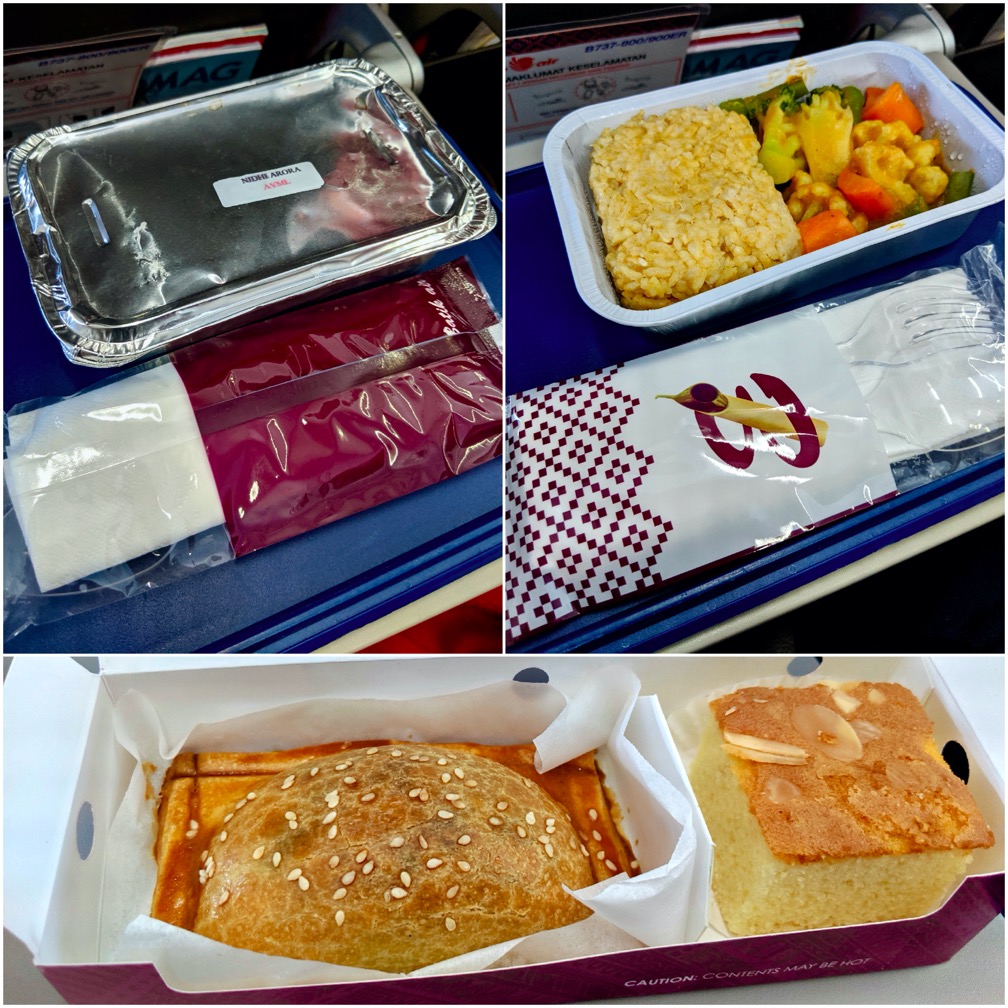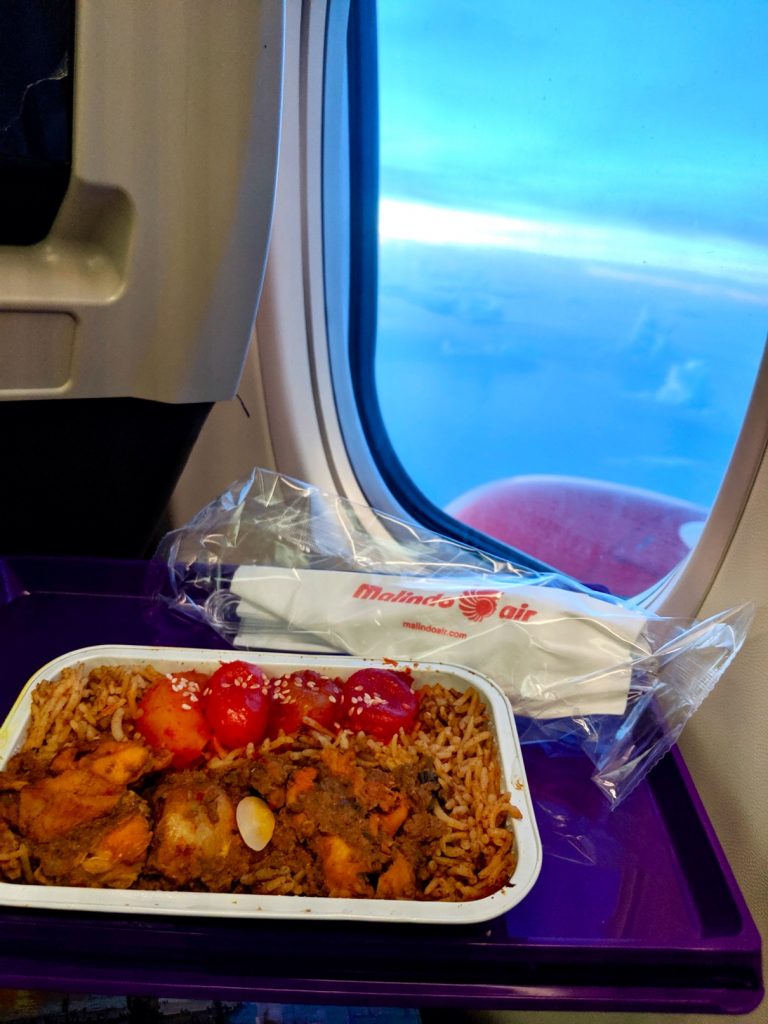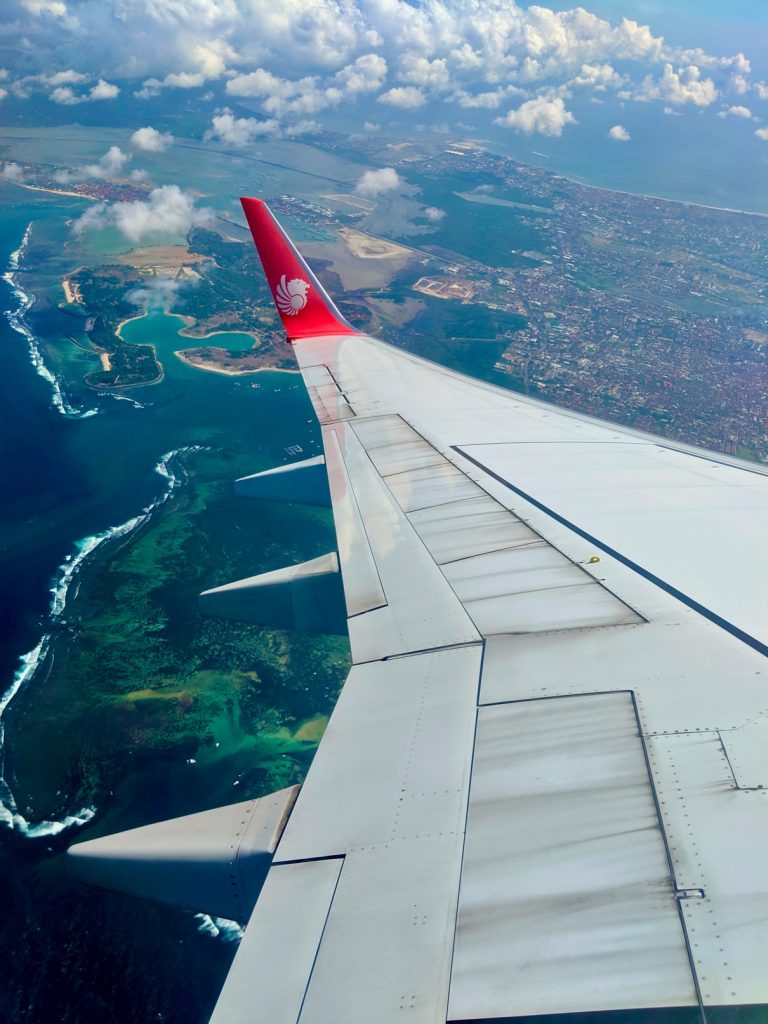 Guess what while we were in transit (there was a stop over at Kuala Lumpur) we headed to the beautiful Plaza Premium First. Defined as 'An Elevated Lounge Experience for Elite Travellers', it surpassed all my lounge experiences. Plaza Premium First offers a relaxing lounge ambience through lighting, dedicated seating arrangement and stylish furniture, for ultimate comfort.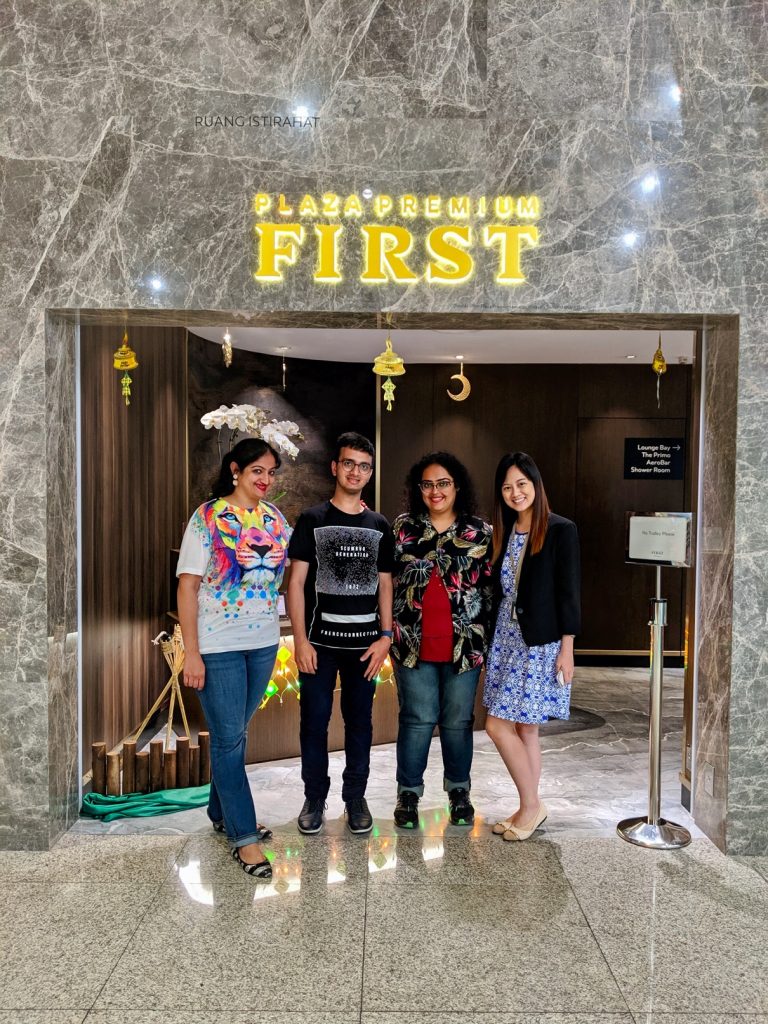 Relaxing ambiance, personalized service and exquisite dining, the lounge boasts of all the luxuries one needs. From a well stocked bar to charging stations, newspapers, magazines, shower facilities, TV, Wi Fi, guests can indulge in a wide range of Food & Beverage available across buffet as well as an a la carte menu. From the buffet, we chose to try tempting salads, juices, croissants, burger and cupcakes. From the a la carte menu, we tried lasagna as well as pasta.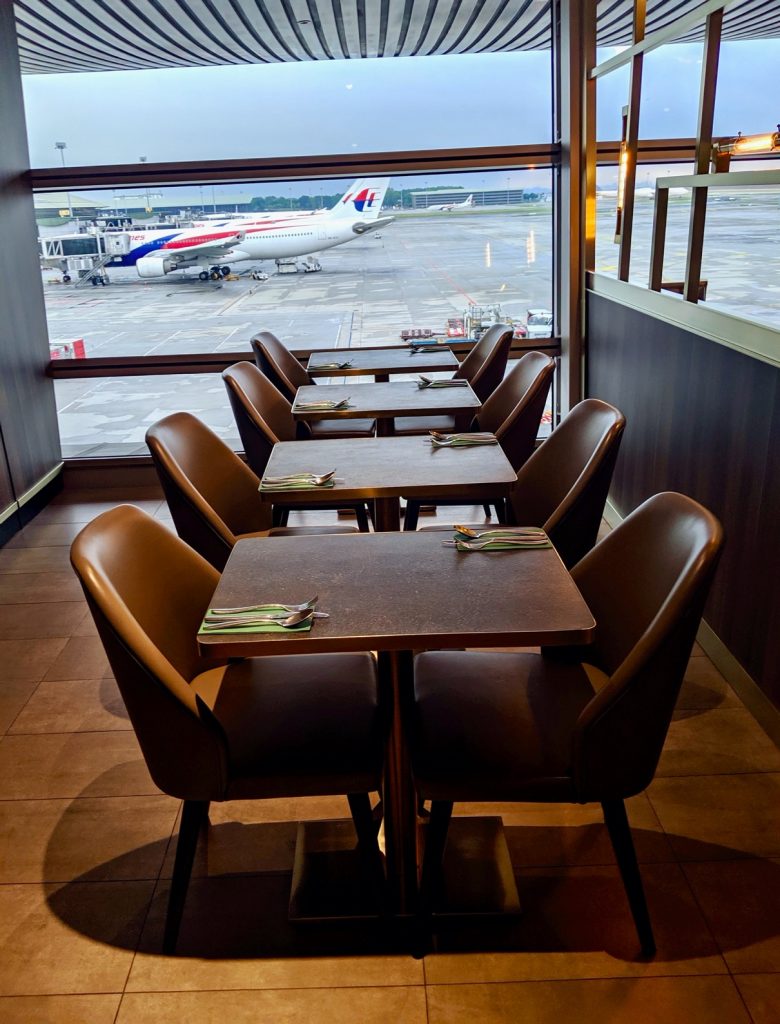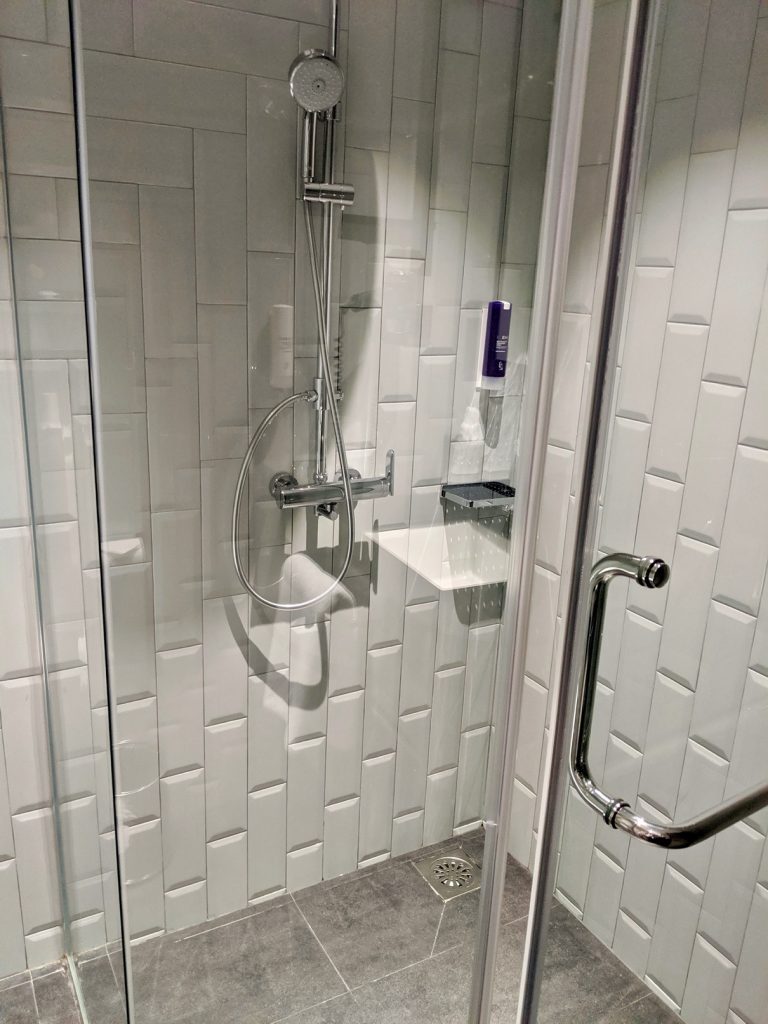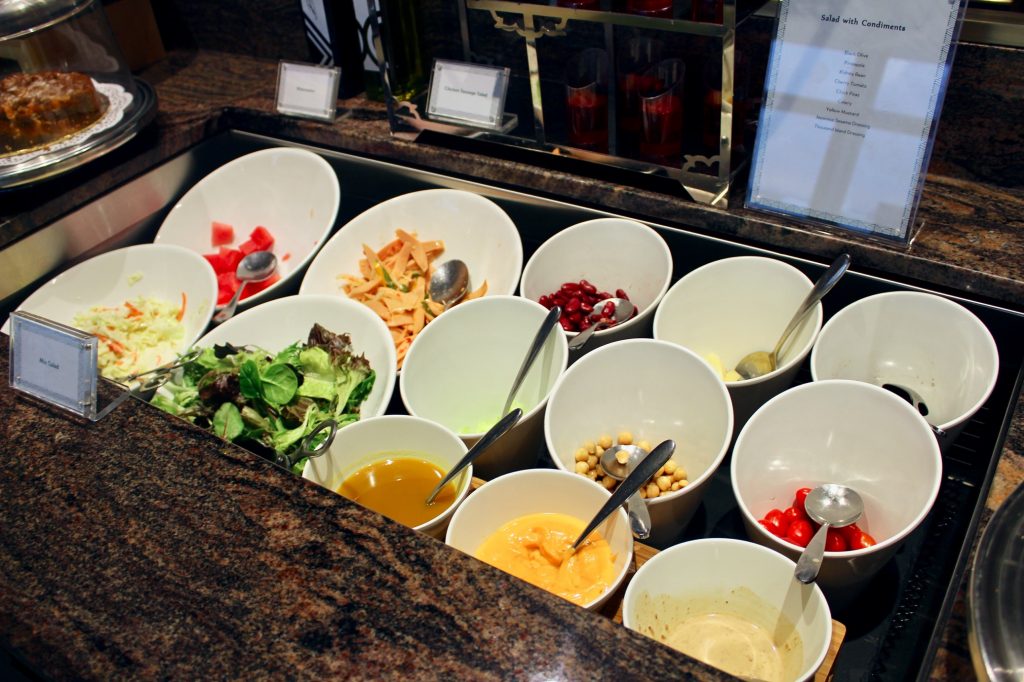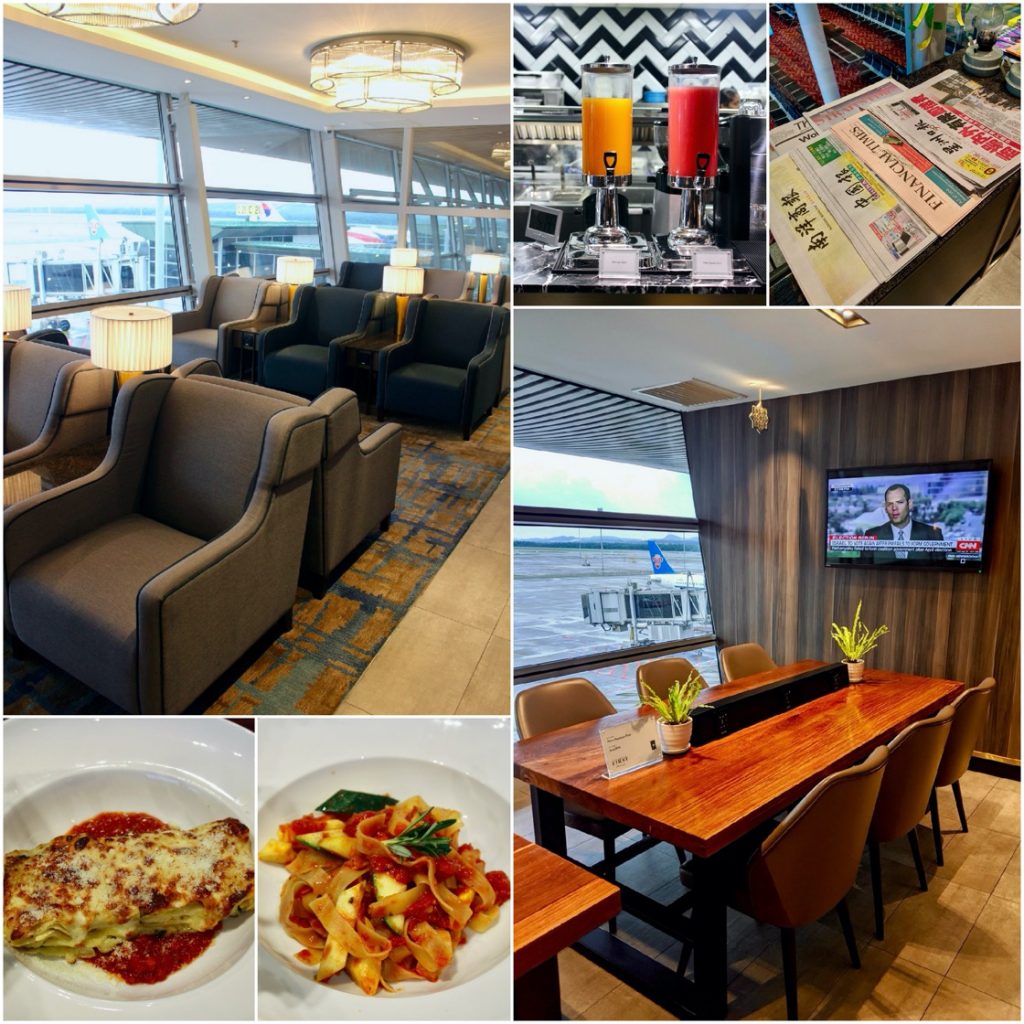 A screen displaying Flight Information kept us updated about our flight while we relaxed & enjoyed the view of the runway gorging on yummy food. There was also an array of beverages from renowned whisky to coffee and tea brands at AeroBar.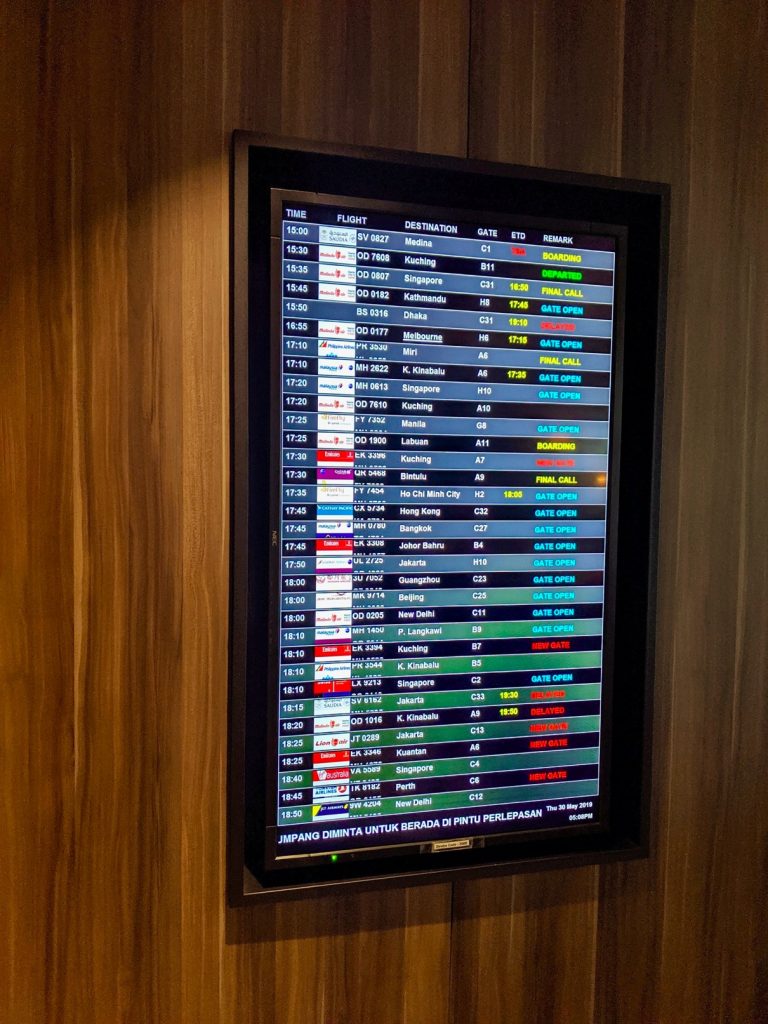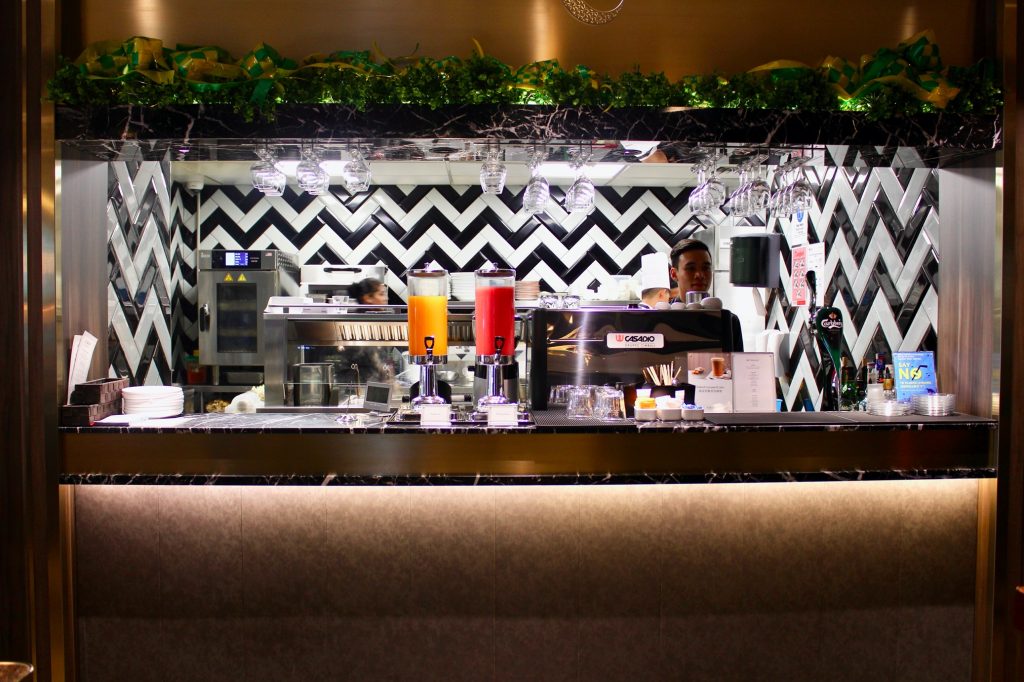 Time flew by and we headed to take our connecting flight back to India. Time to attack Dal Roti and Choley Bhature…..till we update you with our next expedition! Hope you enjoyed the read!
---
If you missed our Bali Travelogue Part 1, you can read here.
If you missed our Bali Travelogue Part 2, you can read here.