With the exciting life that Bali offers, our abode at Seminyak was not less thrilling. It didn't only boast of plush interiors, chic comfort, stylish modern décor but even quintessential hospitality. We chose to stay at L Hotel, a Quintessential Brand amongst Bali's top luxury hotels.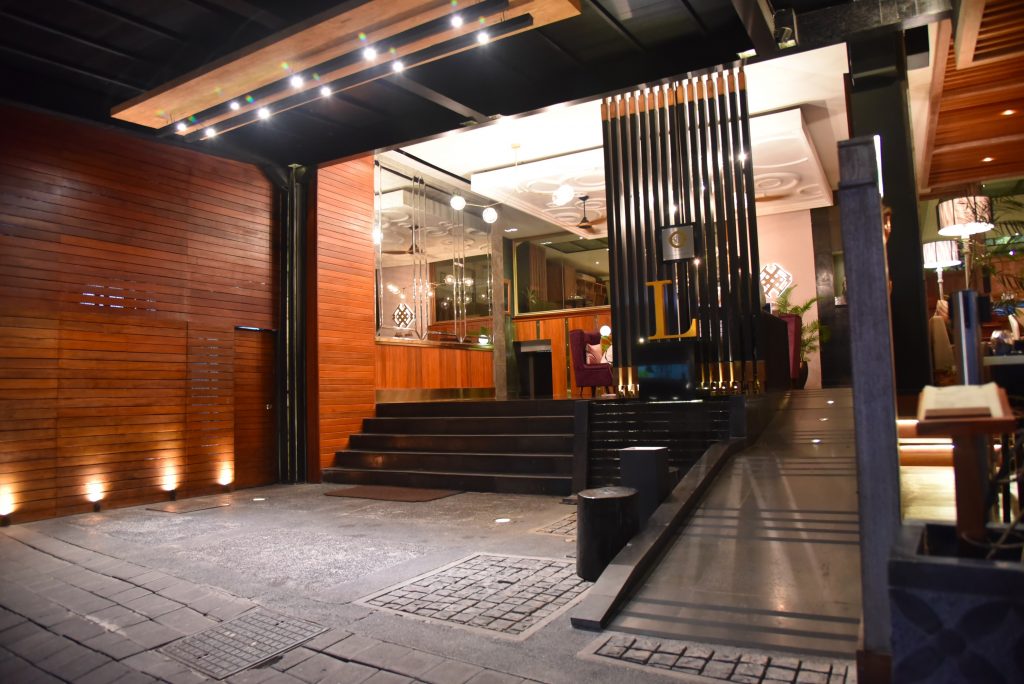 L Hotel Seminyak, a 30-room modern, luxury boutique hotel offers modern and stylish rooms. With services across a pillow menu, Sensatia Botanicals toiletries, personal butlers on-call 24-hours, the hotel is perfect for the millennial travellers of today. As I entered the boutique hotel, I was captivated by the vibrant atmosphere. The small lobby had a comfortable appeal – friendly and smiling butlers, colourful couch as well as stools with a lively restaurant at the back. I must say I was in love with the vibrant place at the first sight. The warm welcome was followed by a yummy green coloured welcome drink which instantly refreshed us. The Go Green healthy concoction was made of bok choi, pineapple and lime. Our personal butlers then took us to our suites. While on the way to the suite, we saw the corridor was done with beautiful elements on the wall.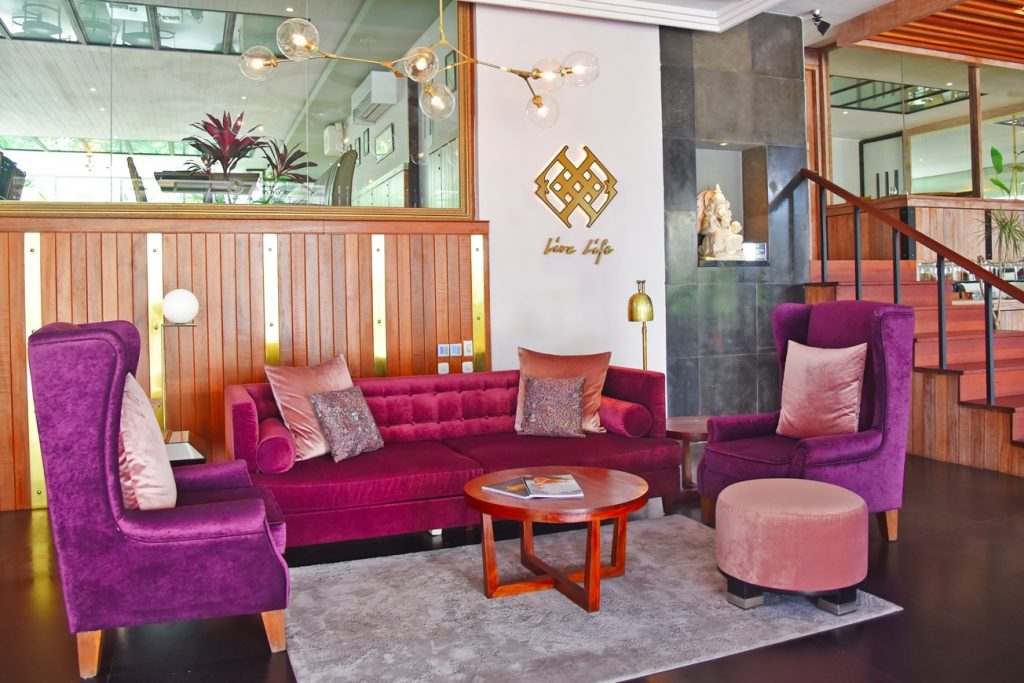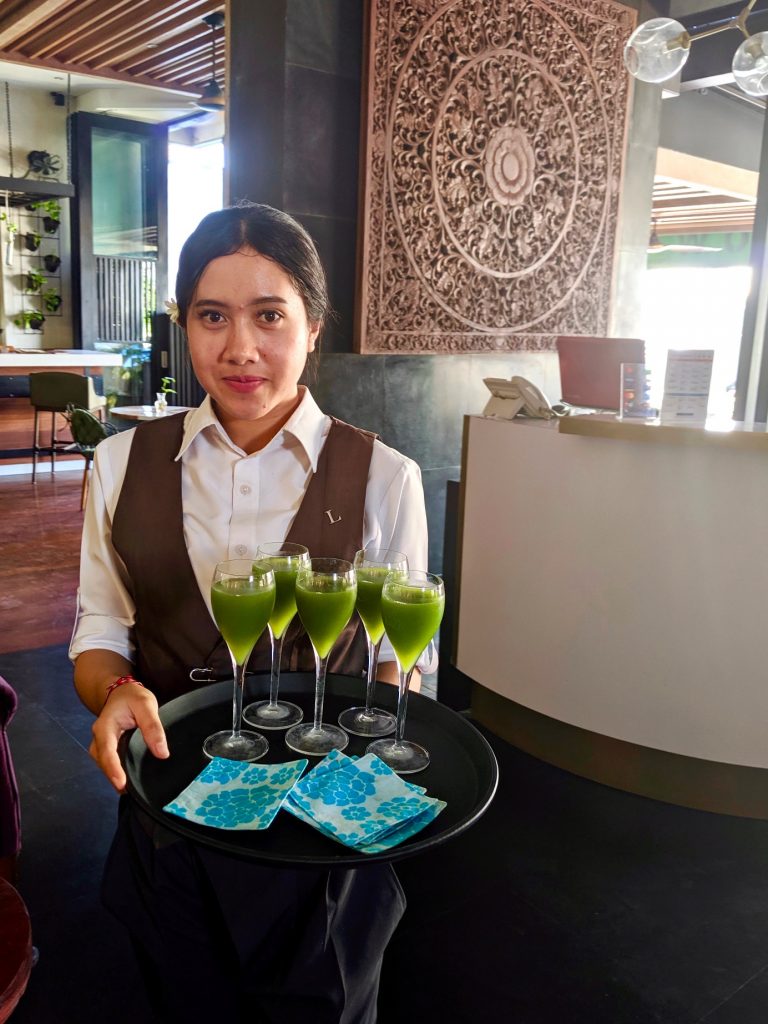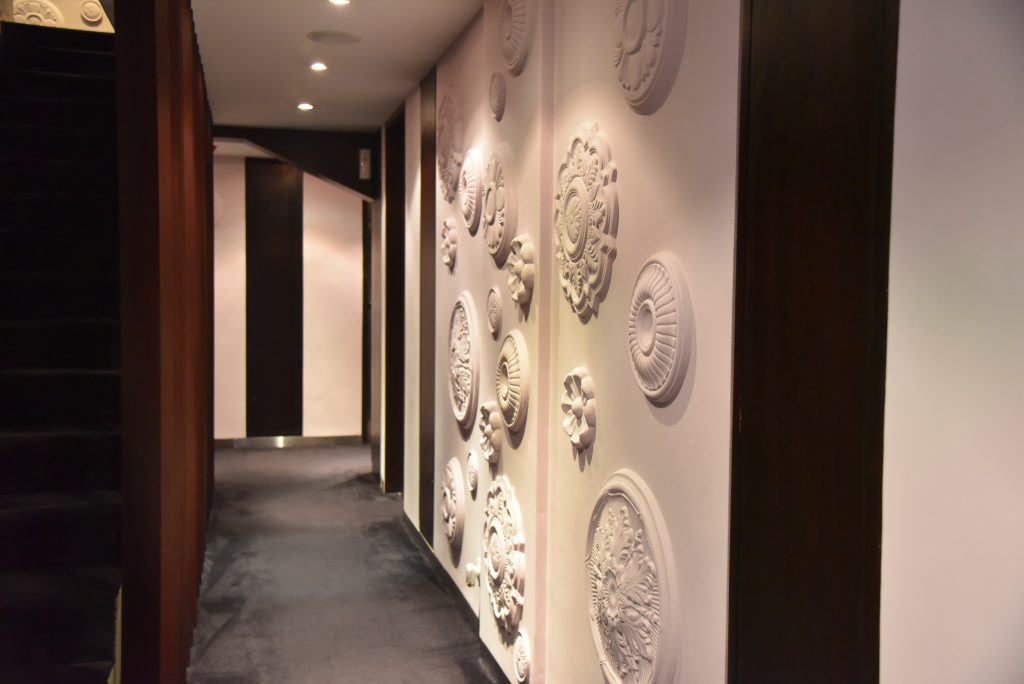 Since we were a family of 5, we stayed at 2 suites which were interconnected through a common door. If booked individually, the interconnected door would be locked.
The Luxe Suite was a delight! The elongated room starts with an open bathroom which has a tempting bathtub accompanied by a shower console and a toilet. The washbasin was filled with luxurious amenities like sea salt and bubble bath in addition to other toiletries for us to enjoy our stay. The bed was dressed in white with an orange cushion. Loved the fusion of colours and the ceiling which was beautifully designed. The view from the room was just so fascinating! To our surprise was a phone waiting for us with a local sim card for us to be able to call the butlers or to call for a shuttle car at any point of time. The hotel has a shuttle service to the neighbourhoods around which we even used for currency exchange and visiting Seminyak market.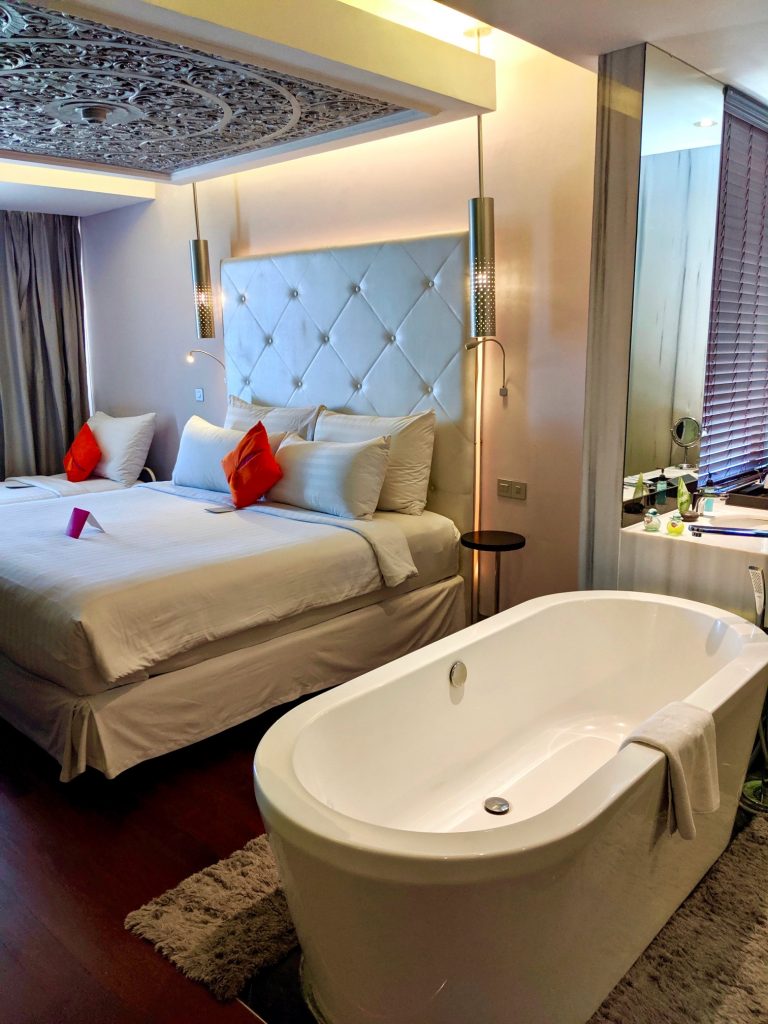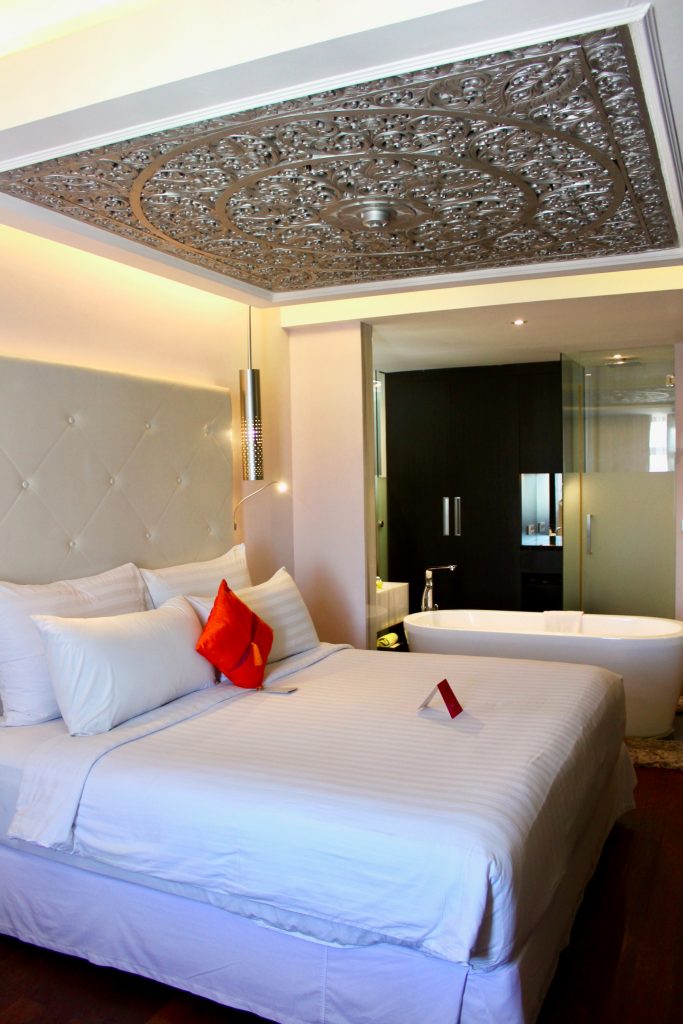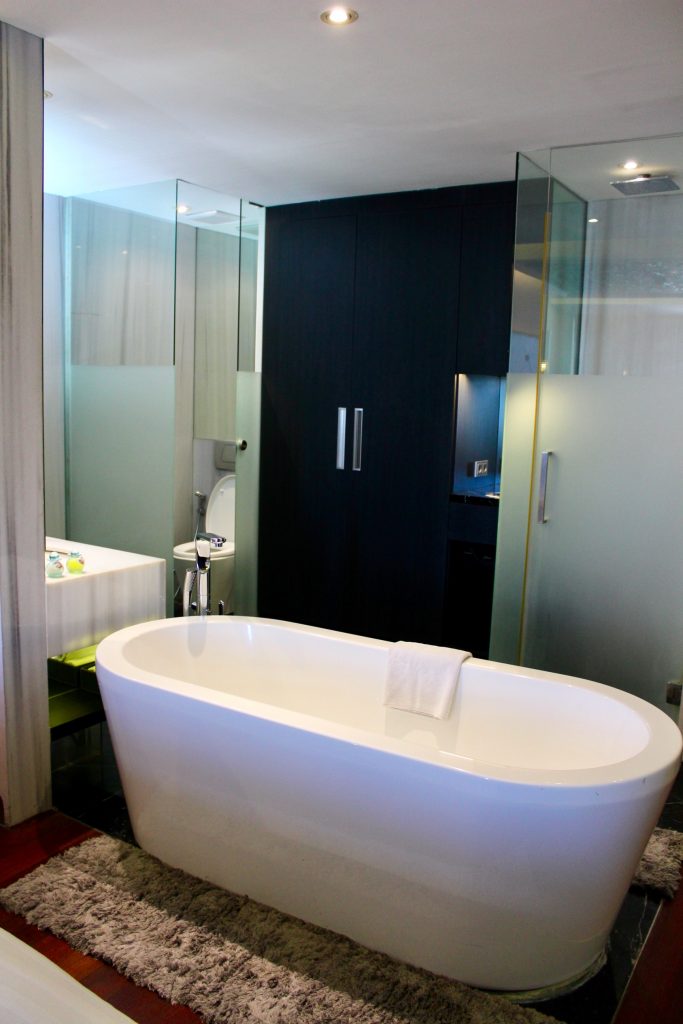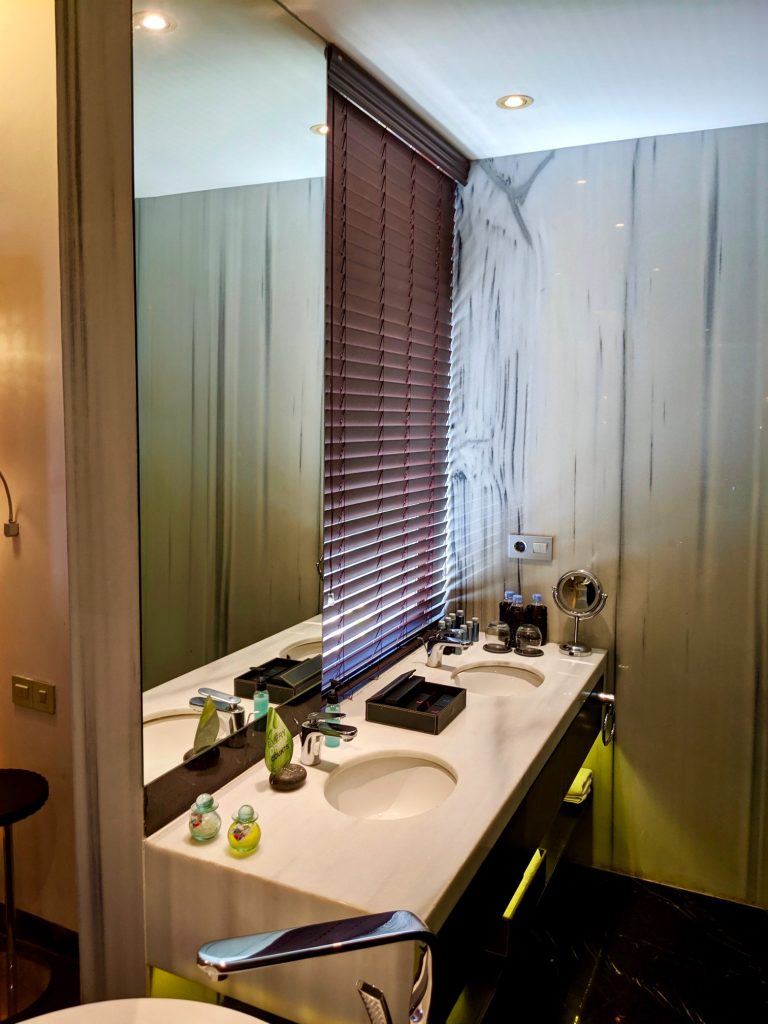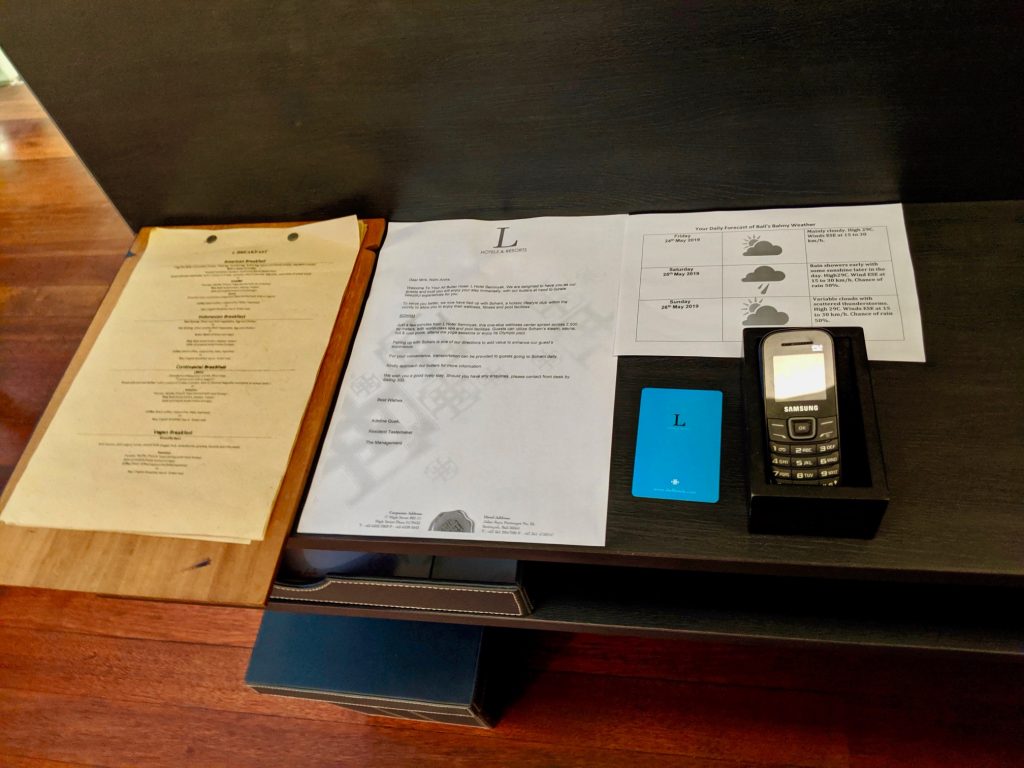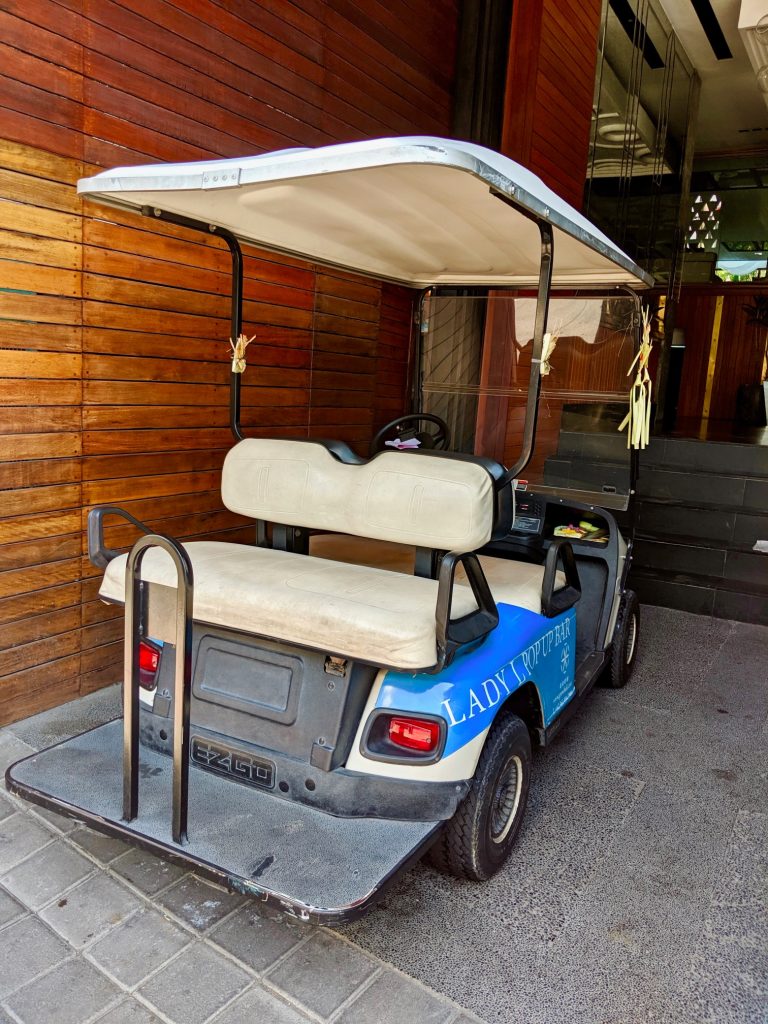 The Legian Suite had a beautiful carving on the ceiling which was so mesmerizing to look at. A cozy king size bed, a couch to relax and enjoy the view along with colourful cushions, a shower console, a basin with toiletries, a wardrobe and next to the wardrobe was something really cute, there was a small little hidden toilet. From the way the door looked, it seemed like another wardrobe. Both the suites had personalized handwritten welcome notes which felt so overwhelming. The suites had every possible luxury which one could ask for.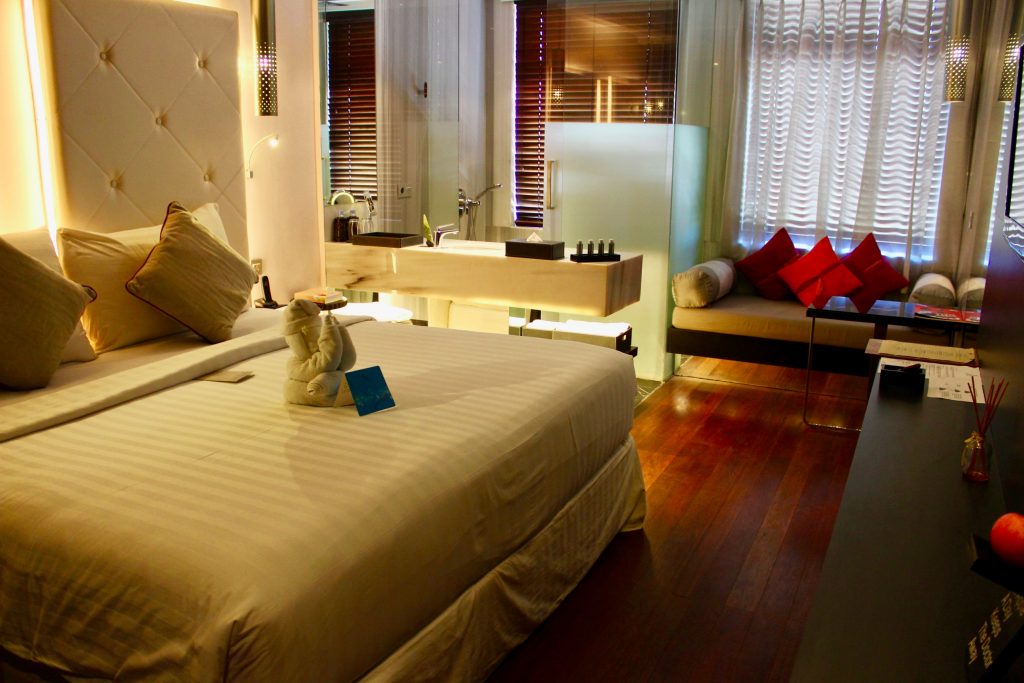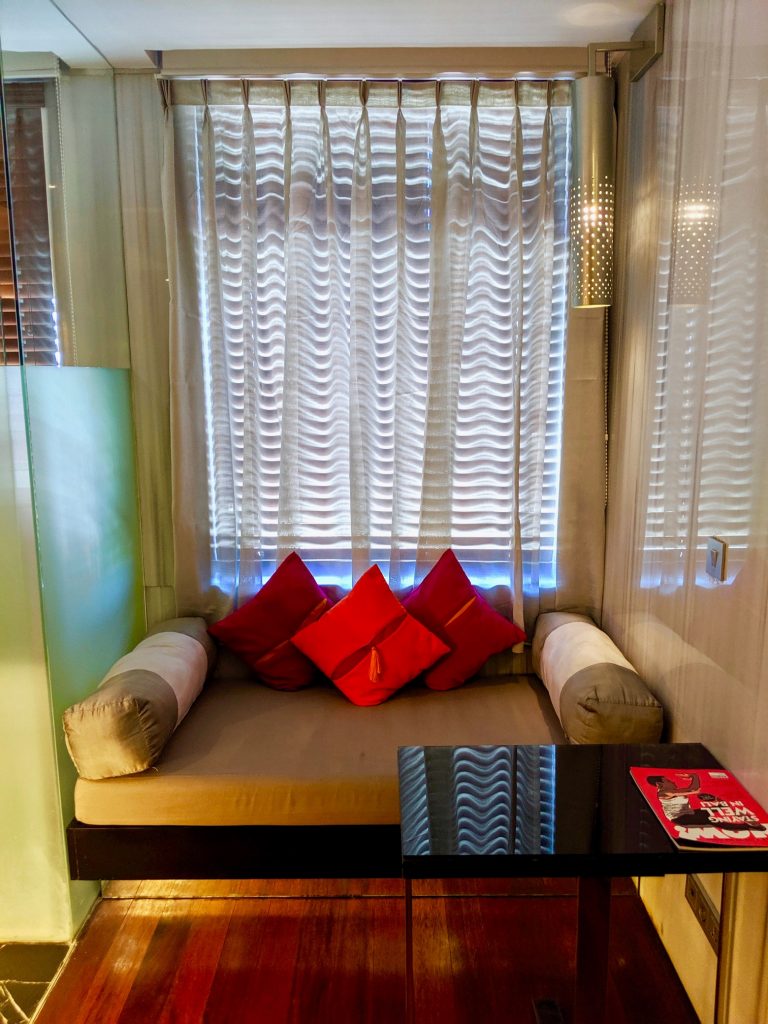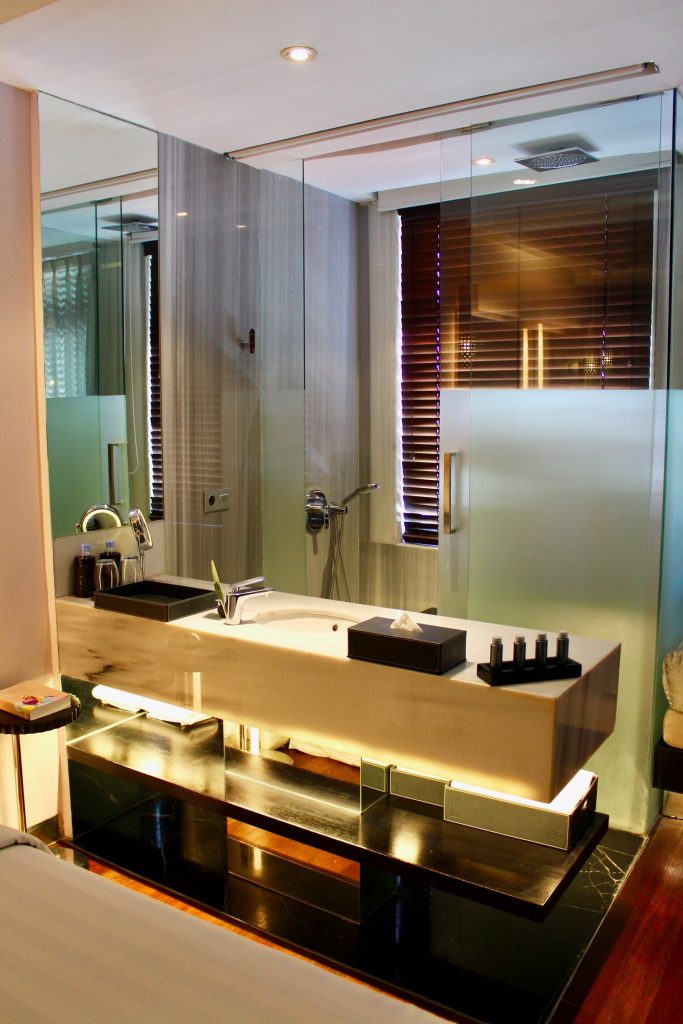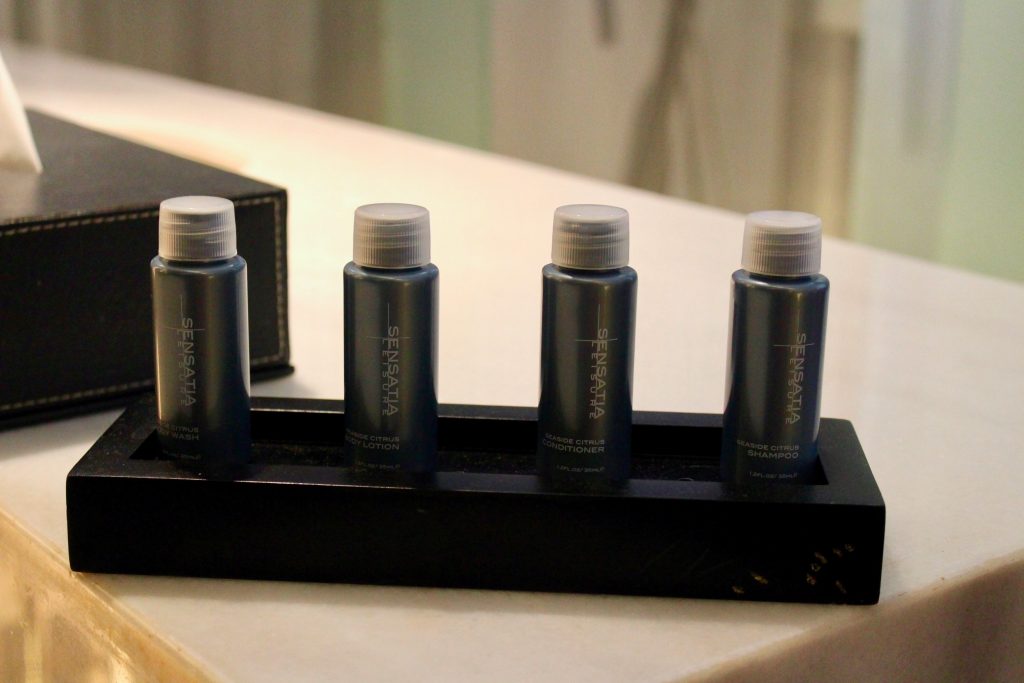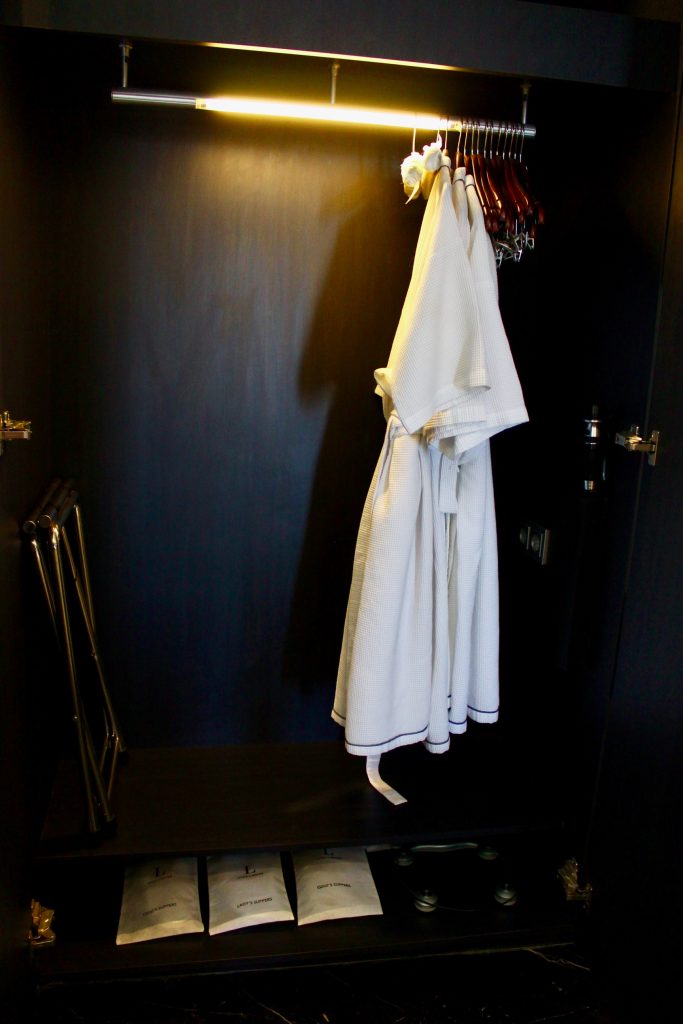 There are also Lifestyle Suites in the hotel which are perfect for the travellers of today. With all modern amenities, the suites feature a luxurious king-size bed, a deluxe pillow menu to ensure the guests enjoy a deep, restful sleep. The suites boast marble bathrooms fitted with the world′s renowned brands.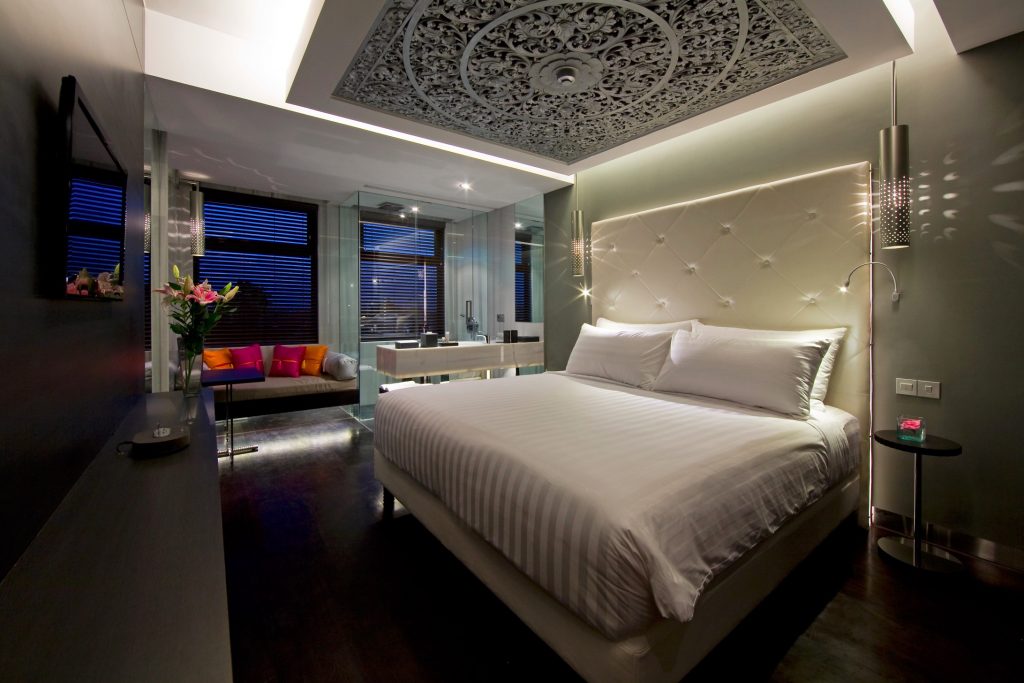 The cute Towel Art delighted us even more when we saw the beautiful beds. Another interesting thing about this hotel was that whatever be your sleeping style, the hotel would ensure comfort. So if you are used to a Firm support pillow or a Contour pillow or a Soft support pillow, the hotel offers a pillow menu which will have everything you require.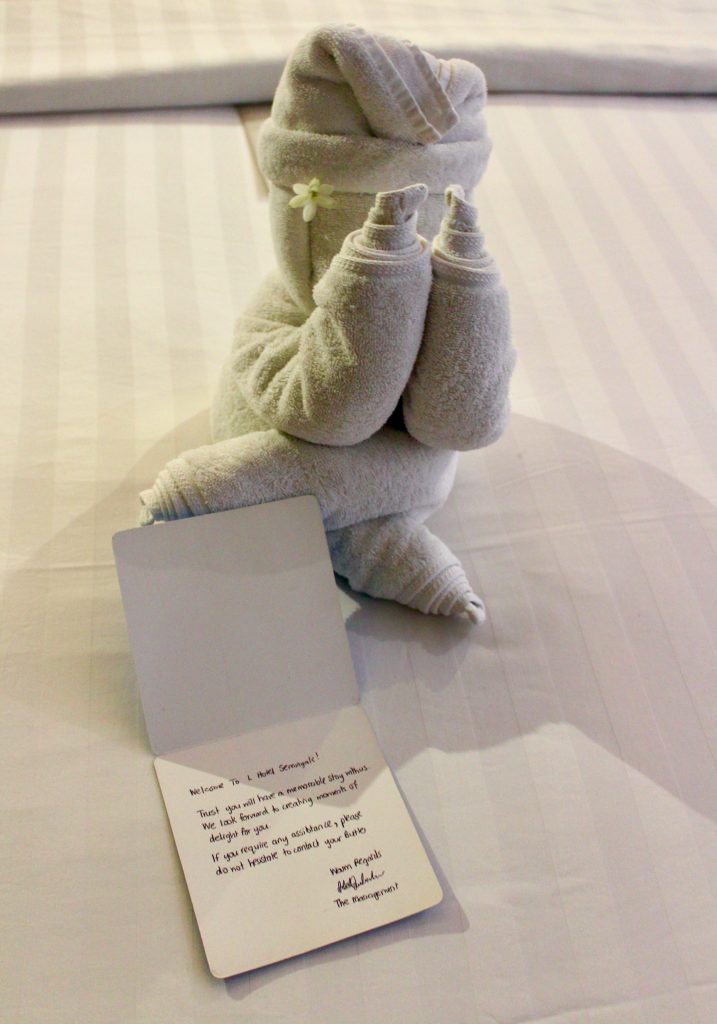 Interestingly, we also saw an apple in both the suites on a holder which said 'An apple a day keeps the Doctor away'. Isn't that such a caring thought!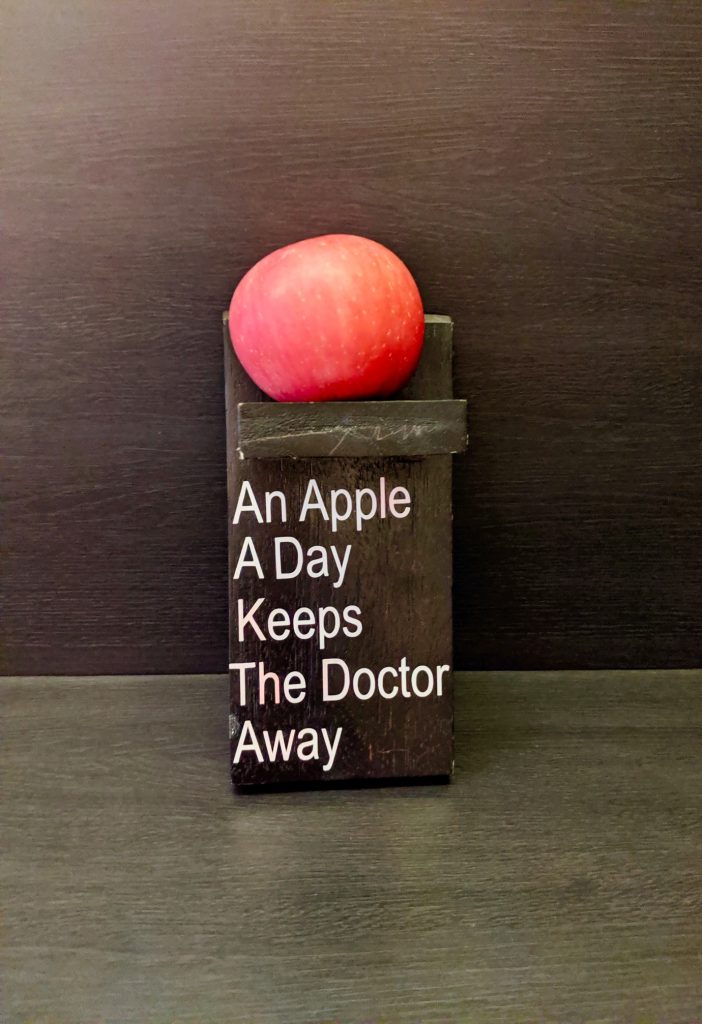 Having won numerous awards, L Hotel Seminyak has recently been upgraded with a cozy and communal style lobby and minimalistic reception area, giving guests a home-style atmosphere. The fresh appeal of injecting organic glam combined with heritage across corridors and staircase, adds a sensory feel. Located in trendy Seminyak, close to shops and attractions, L Hotel embraces true comfort, romance and intimacy – perfect for honeymoon-ers, couples and independent travellers.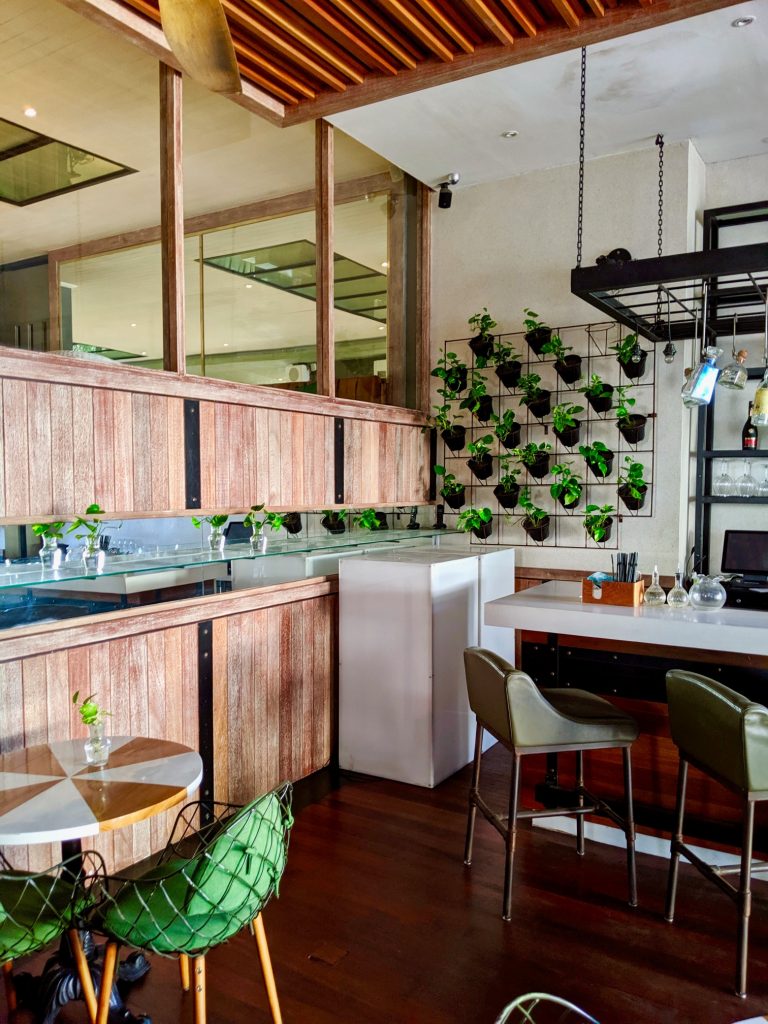 Dining was an ultimate experience at L Hotel Seminyak as the rooftop restaurant brings quirky decor as well as a view to cherish. The lively place had a choice of an outdoor and indoor seating with interesting planters made in bottles on the ceiling. Loved the fun vibe and the open bar where the bartender whips yummy cocktails and mocktails.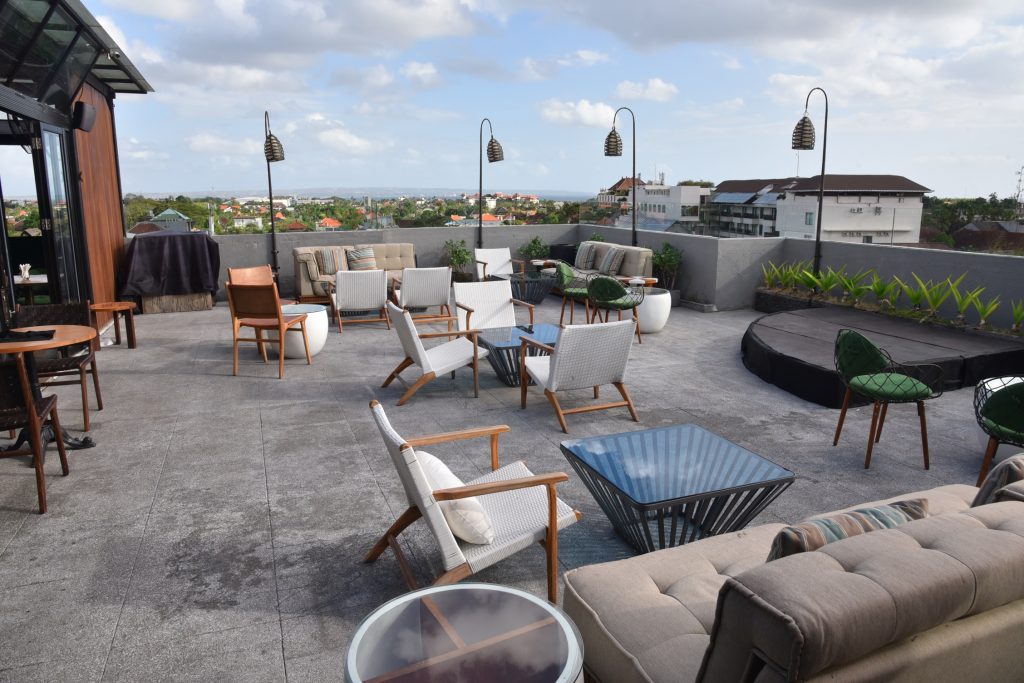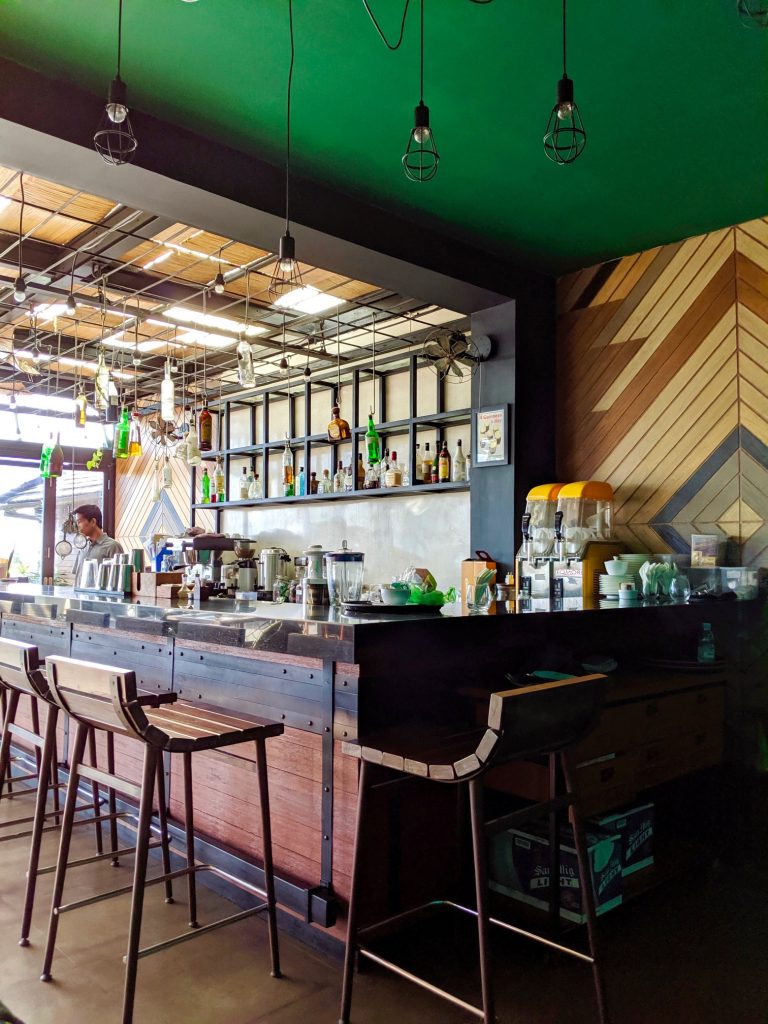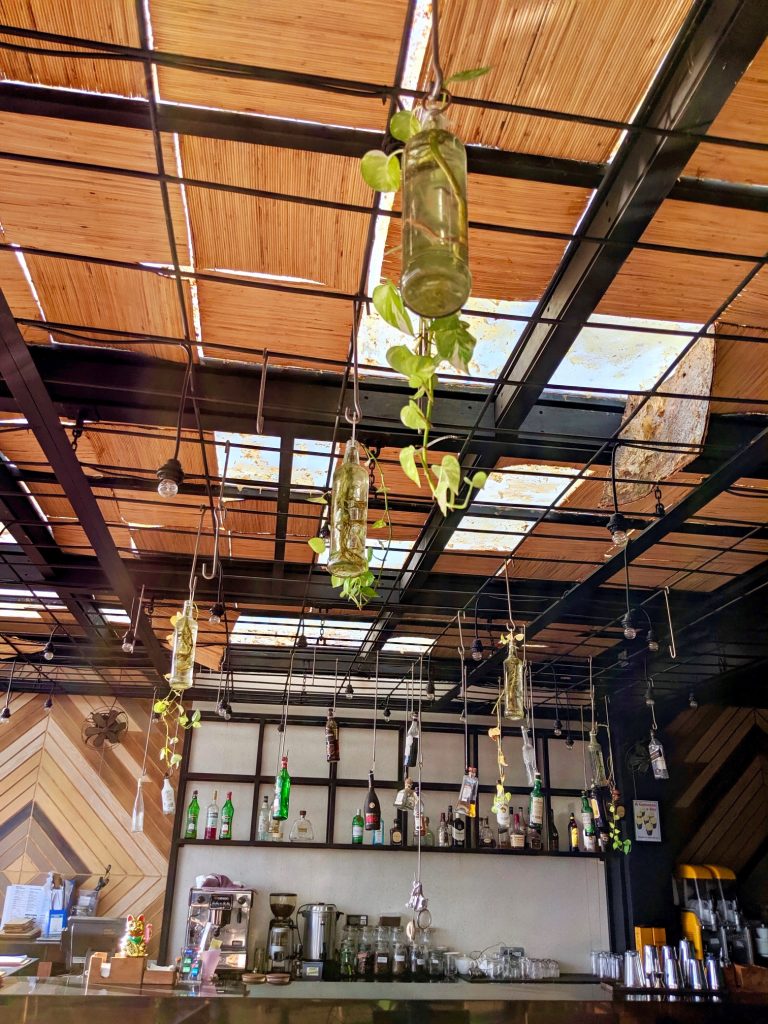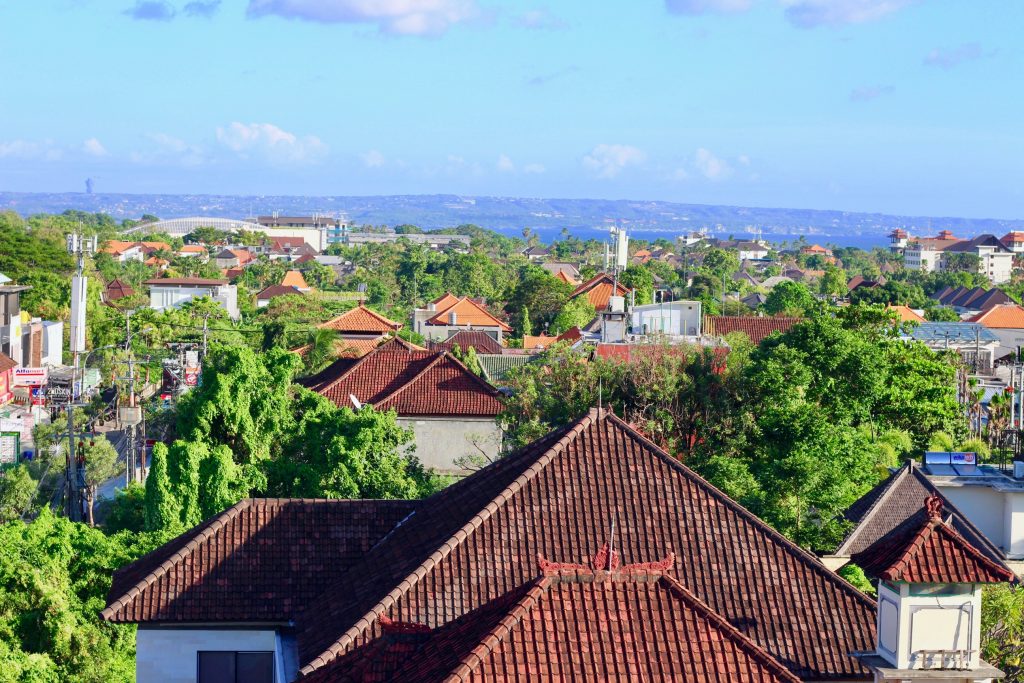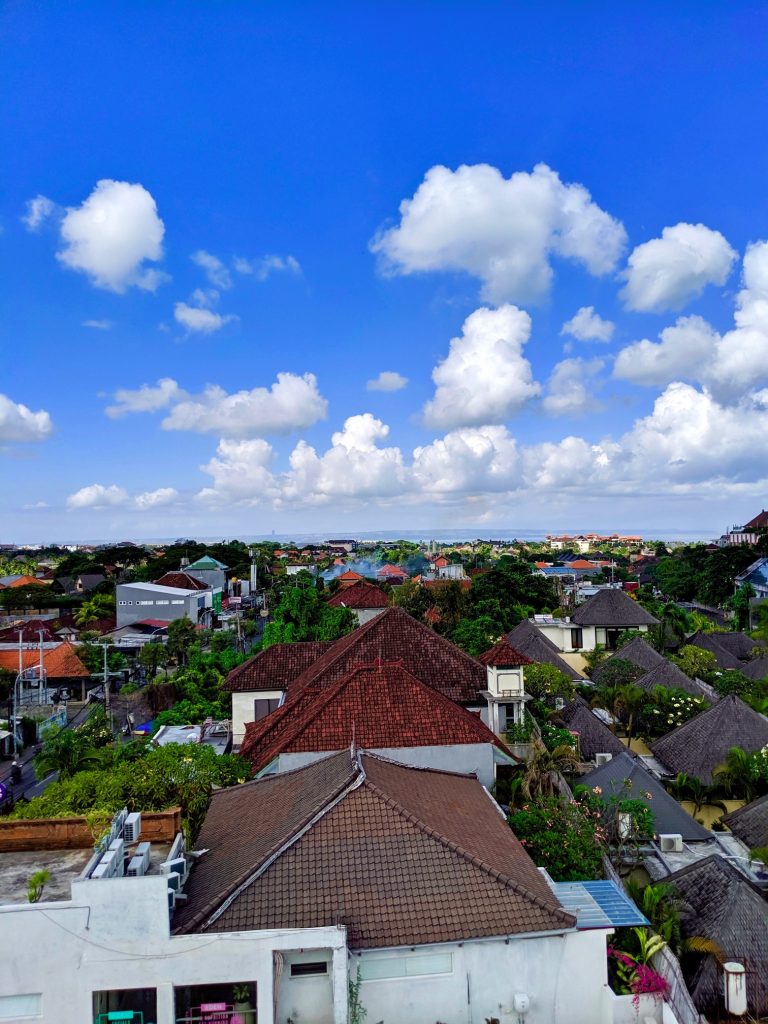 For breakfast, there is a set food menu – American, Indonesian, Continental and Vegetarian Breakfast. With plenty to eat and yummy dishes like Omlettes, French Toast, Croissants, Pancakes & Waffles and Nasi Goreng, we had a scrumptious spread with the tastiest of juices like watermelon, orange and the lovely fruit platter which I can never forget. My recommendations include pancakes and waffles which were a part of the American breakfast. They were such a delight to look at and were so amazing. Even the French Toast was so yummy. I am not generally fond of French Toast but this one was just amazing. You all know my love for Omelette especially when I am travelling. We got it customized with veggies and had it with toast and croissants. Drinks included watermelon juice, papaya juice and watermelon juice all freshly made for us to have a great time. We also tried Cappuccino coffee which was great. If you want to try the Indonesian treat at breakfast then you have a choice of Nasi Goreng (Fried Rice), Mie Goreng (Fried Noodles) and Bubur Ayam (Chicken Porridge). Since we were a group of 5, we ordered multiple set meals for a taste across the world from Bali. The hearty breakfast in the warm & beautiful setting of L Hotel Seminyak Bali's rooftop space has a special space in my heart. We also tried the Fruit Smoothie Bowl which was a healthy breakfast option topped with strawberries and banana.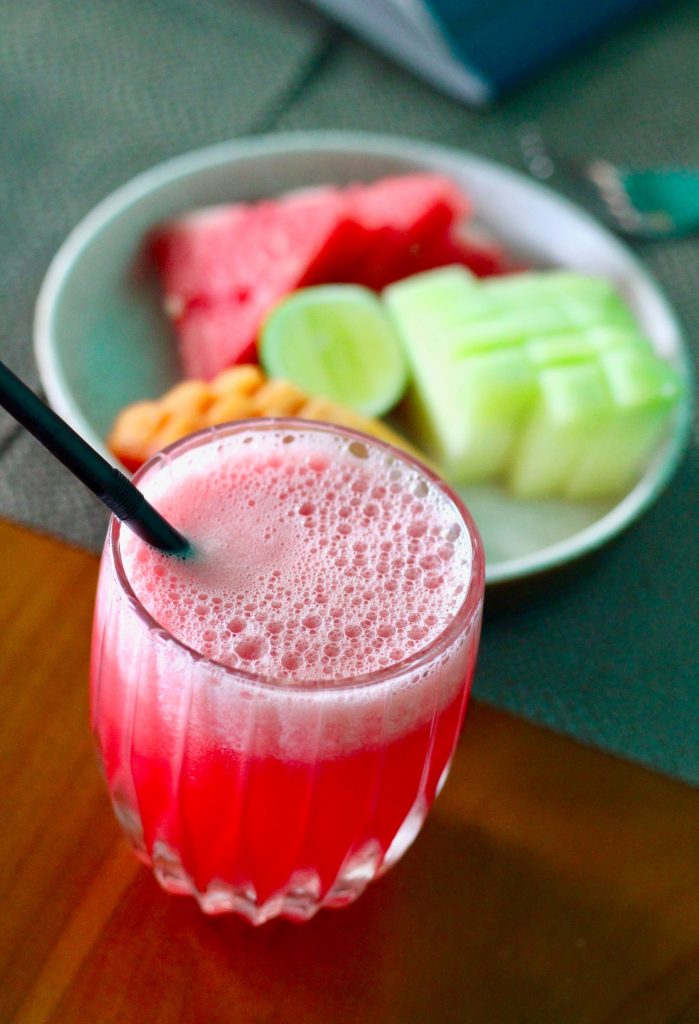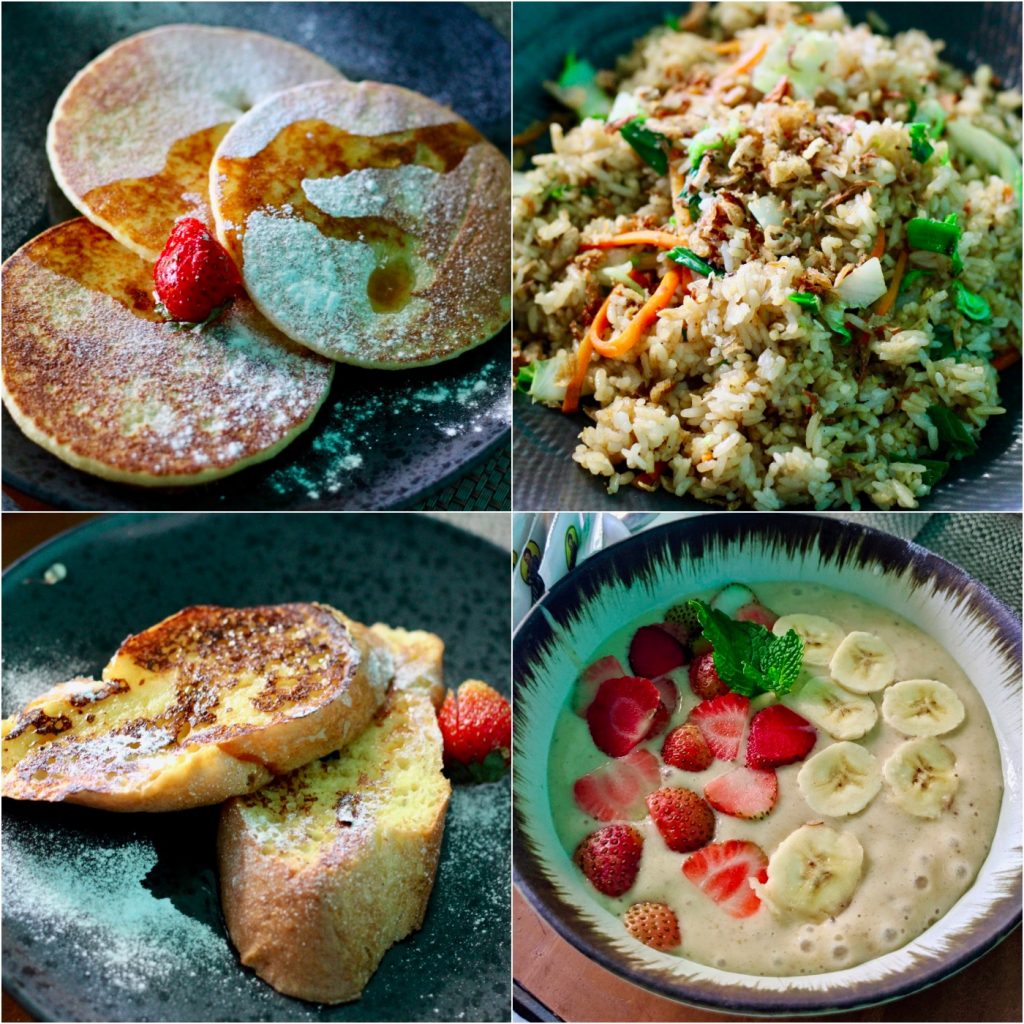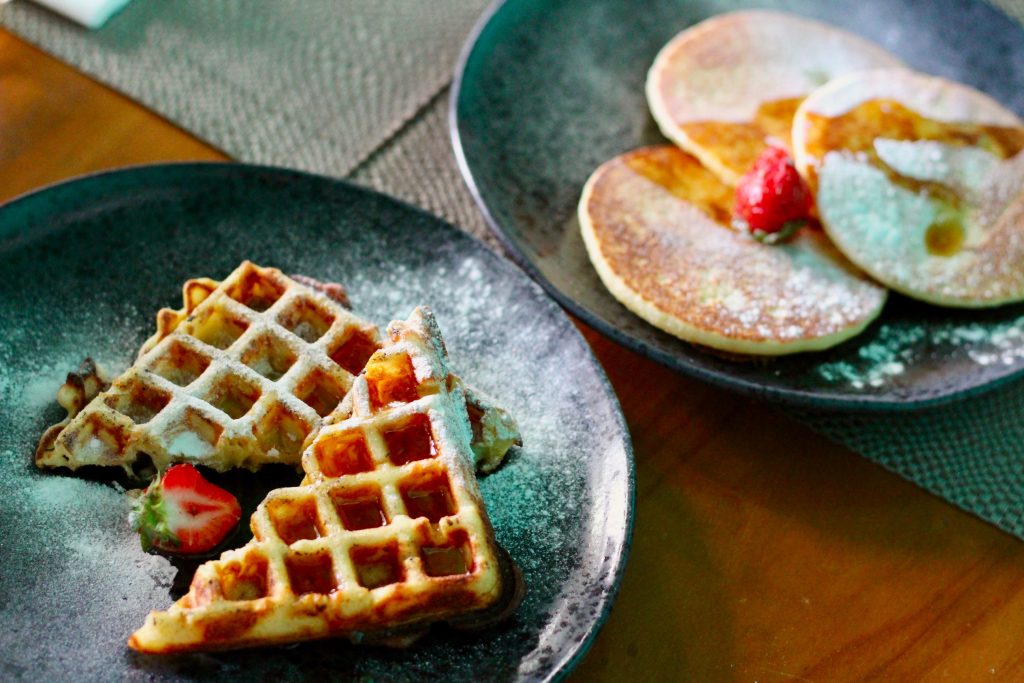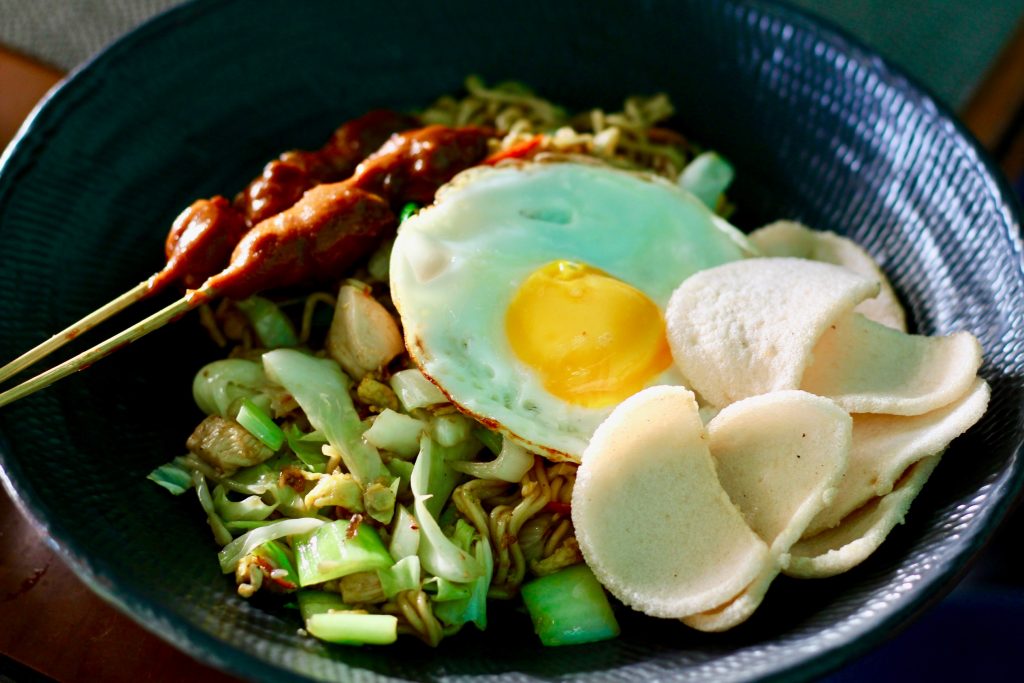 For lunch and dinner, there is a vast menu which comprises of small bites, starters, main course and desserts. We tried a wide variety of delicacies and loved the ambience, the ever smiling efficient staff and the food. When in Bali, the must try dish is Nasi Goreng which is Indonesian fried rice in yellow Balinese paste and tastes so good. We preferred the veg version but the non-veg version is served with chicken satay, egg and fried chicken.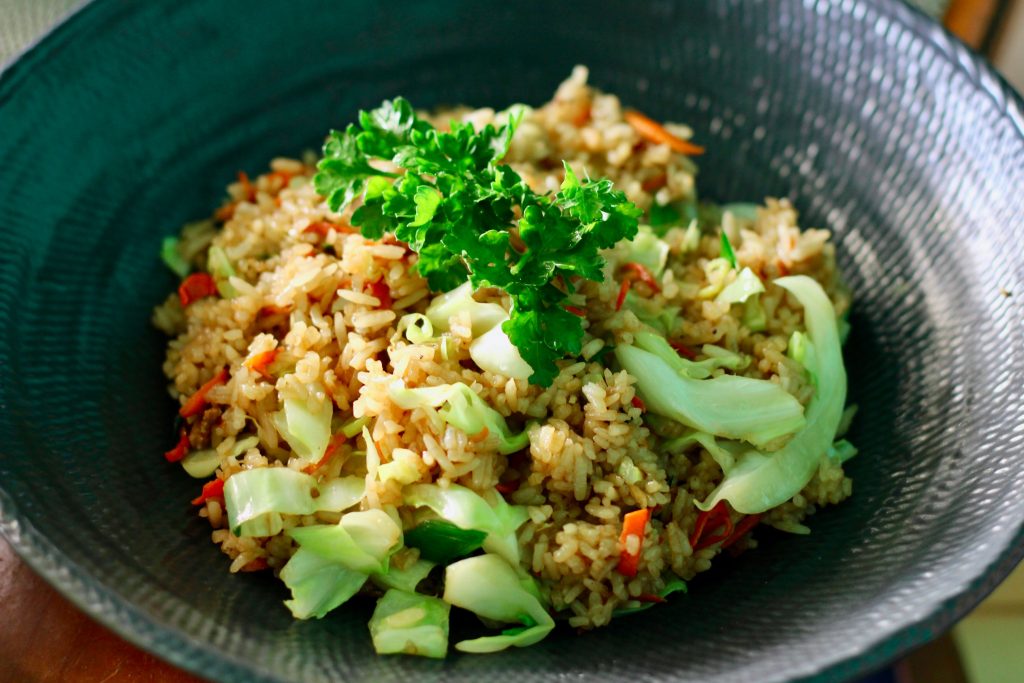 Our other recommendations include L Pizza which was topped with paprika, onion, chicken and lots of mozzarella, Chicken Strips from the small bites section which had crisp thin layers of chicken served with deep chilli. They were so cute to look at and so yummy, Gado Gado which was an assortment of boiled mix veg in a cabbage roll, soy bean cake, boiled egg and crackers, Mie Goreng which were fried noodles with mix vegetable served with fried egg and chicken satay and Spring Rolls served with sweet sour sauce which were crisp on the outside and soft inside and absolutely yum.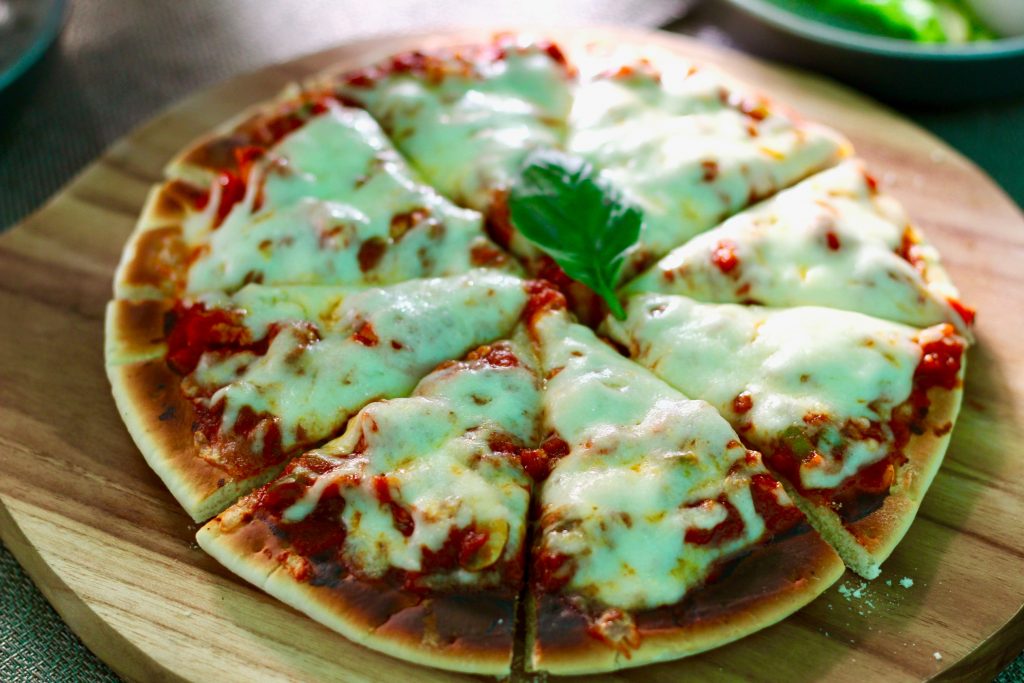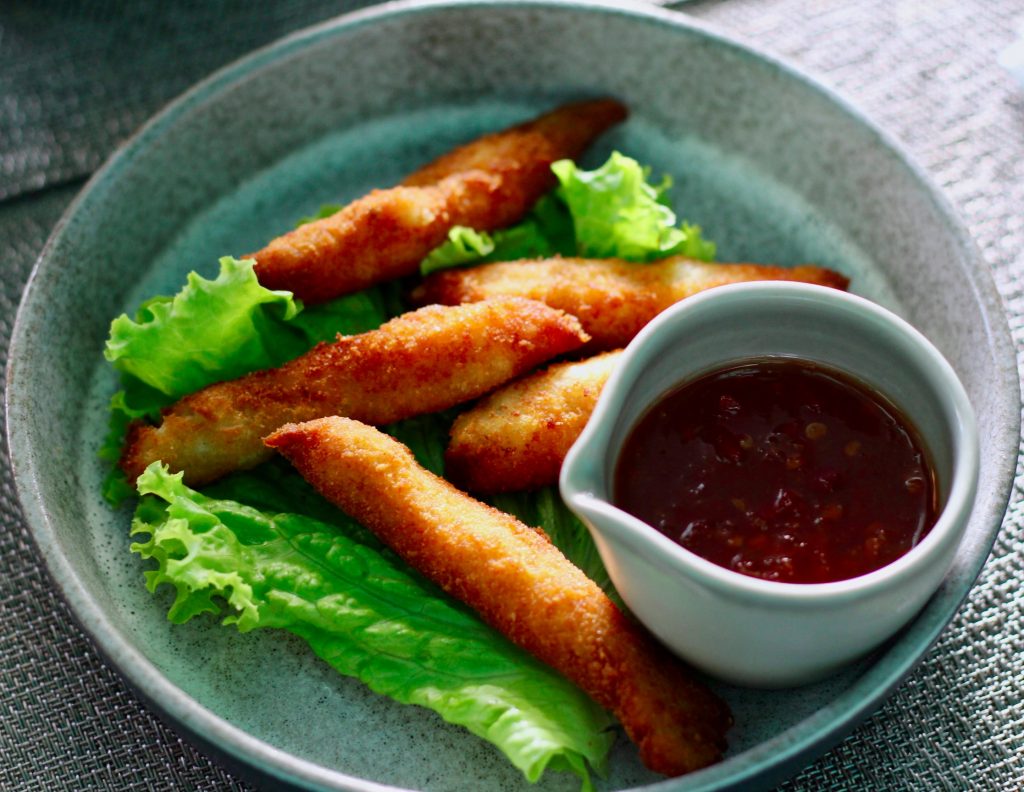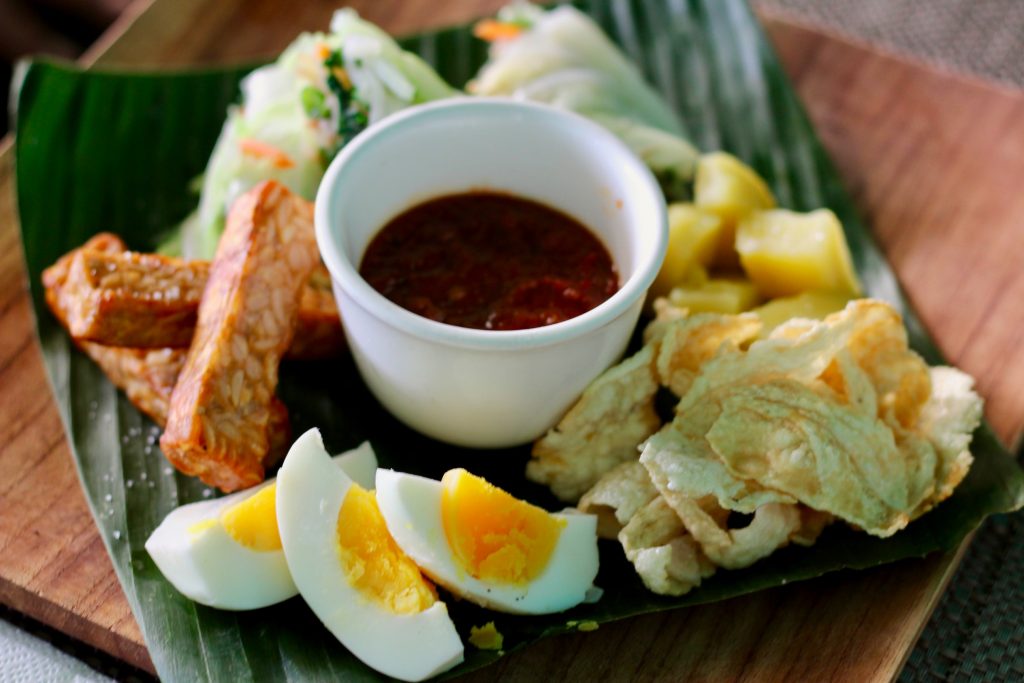 The Bruschetta was a little different from what I have had in India. On a baguette lay loads of mozzarella, tomato salsa and basil. So refreshing and nice! The Caesar Salad was filled with goodness of romaine lettuce, chicken, croutons, anchovies & parmesan cheese. So crunchy and yummy! The L Burger came with a charcoal bun with a choice of beef, chicken and vegetarian patty with caramelized onion and served with potato chips. Next we tried Veg Sandwiches. Served with fries, they were filled with lettuce, cheese and tomato. Loved them! Every bite was so delicious and amazing.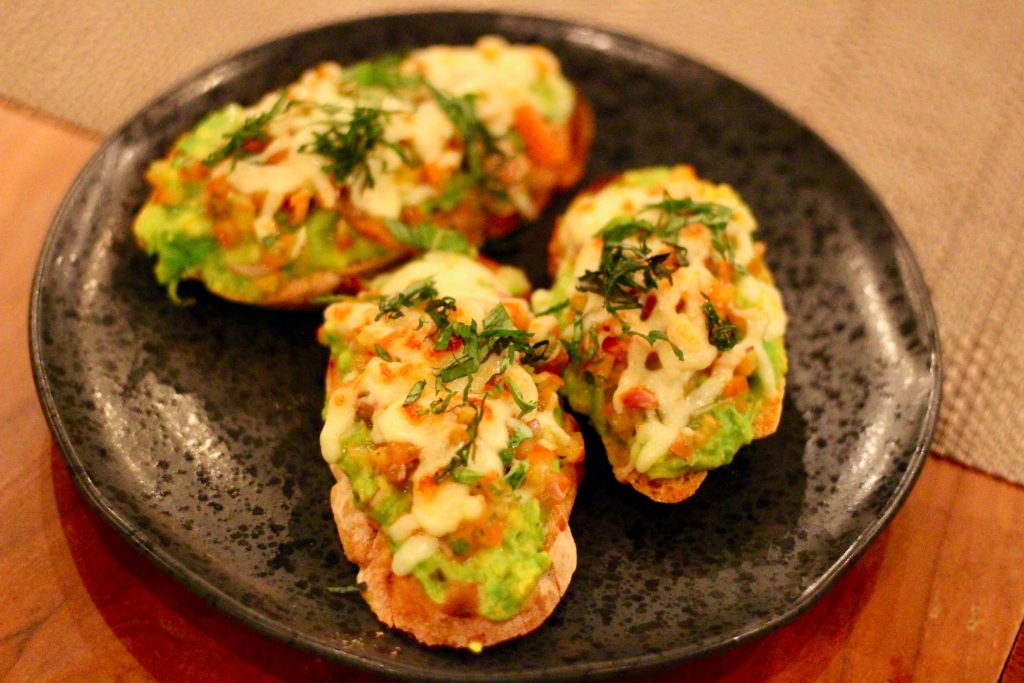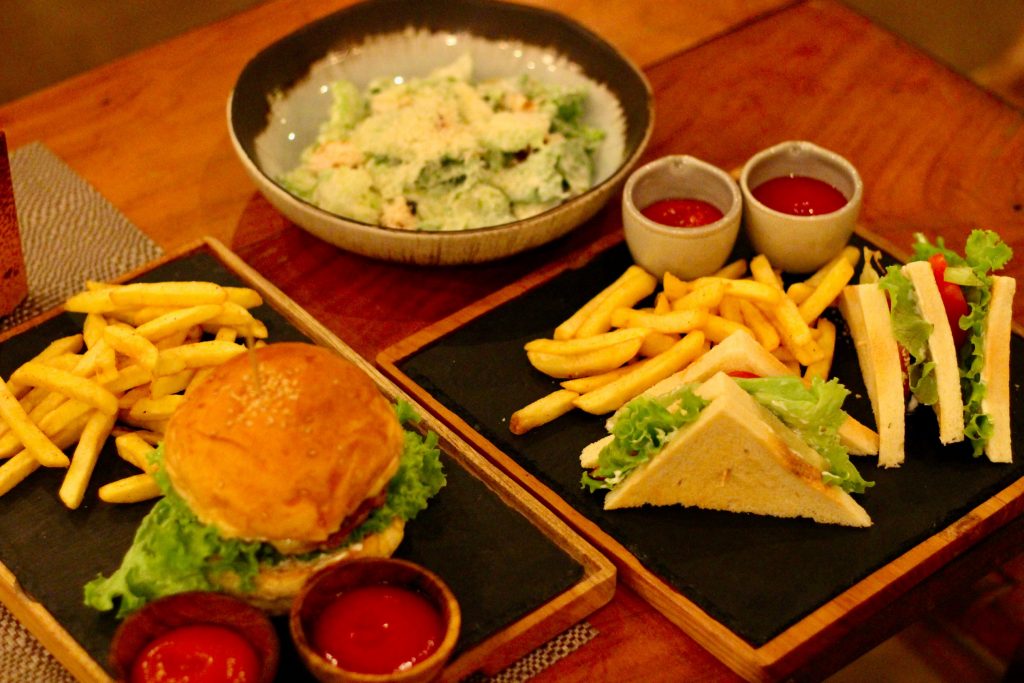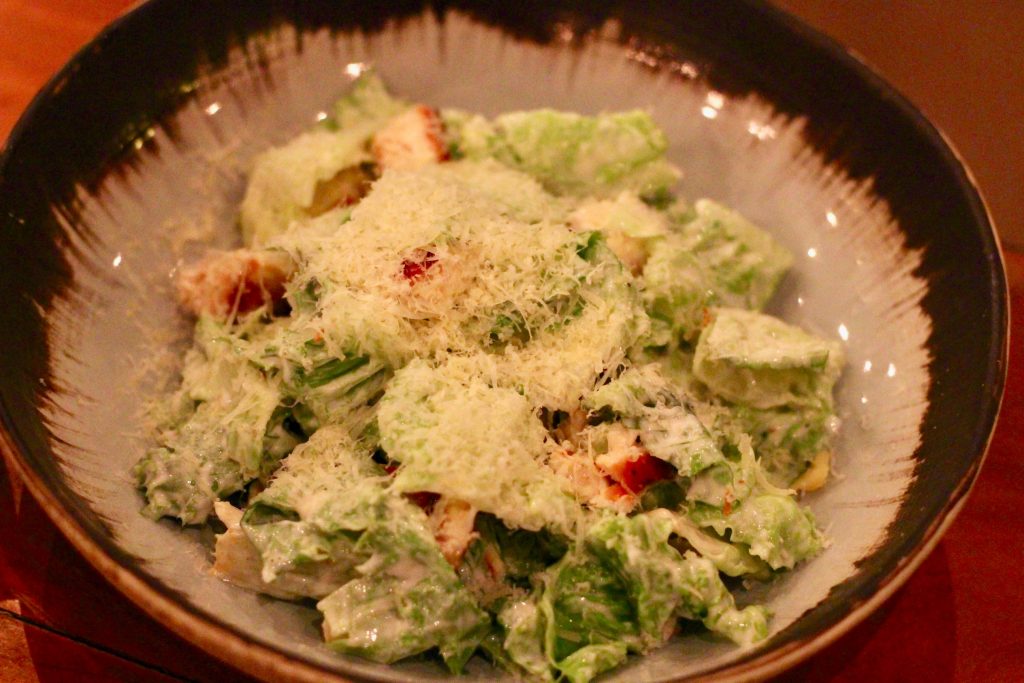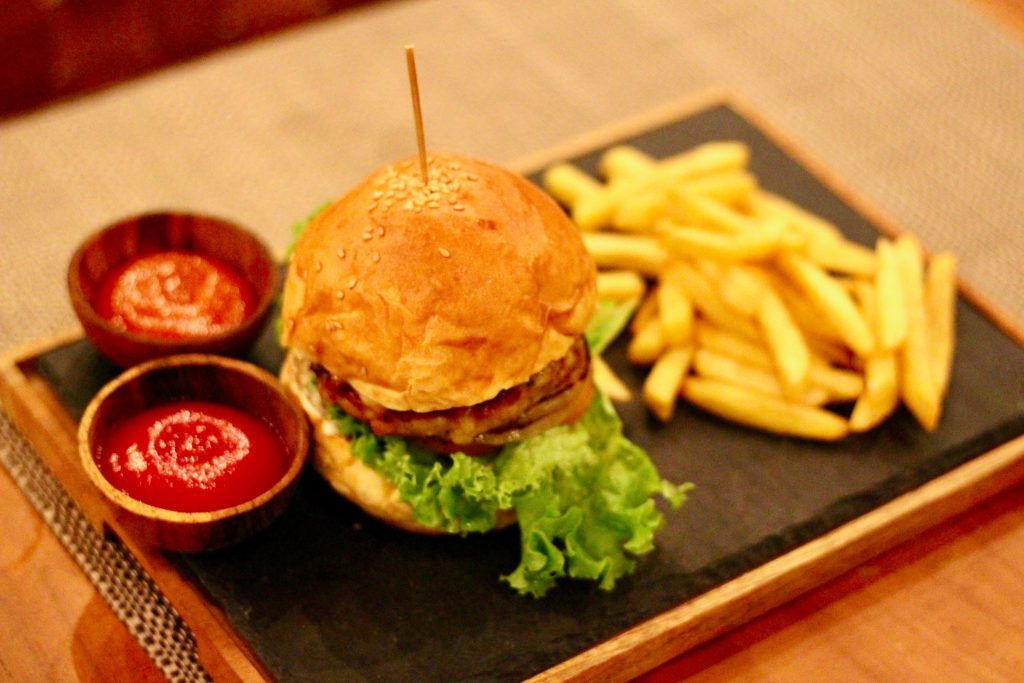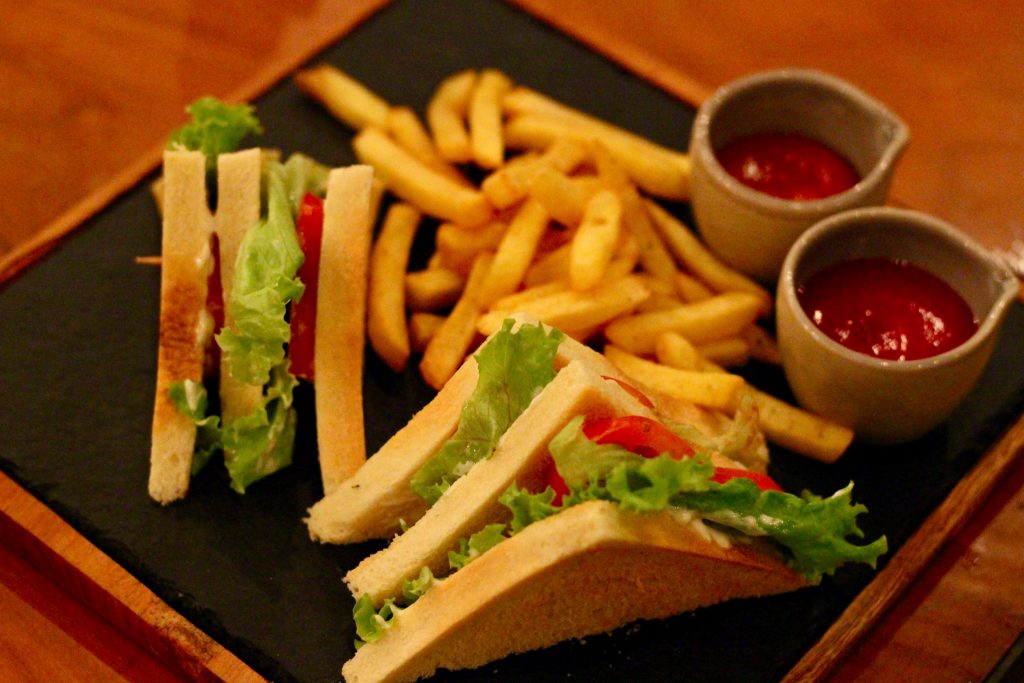 We also tried an assortment of desserts. The Basil and Lemon Tart which comprised of crispy basil shortbread with vanilla ice cream was an interesting combination owing to the tangy and sweet combination. The Chocolate Sundae comprised of warm chocolate fudge cake and chocolate ice cream which was classy and nice. It was presented in a really beautiful way too. There was also an assortment of refreshing fruits for dessert.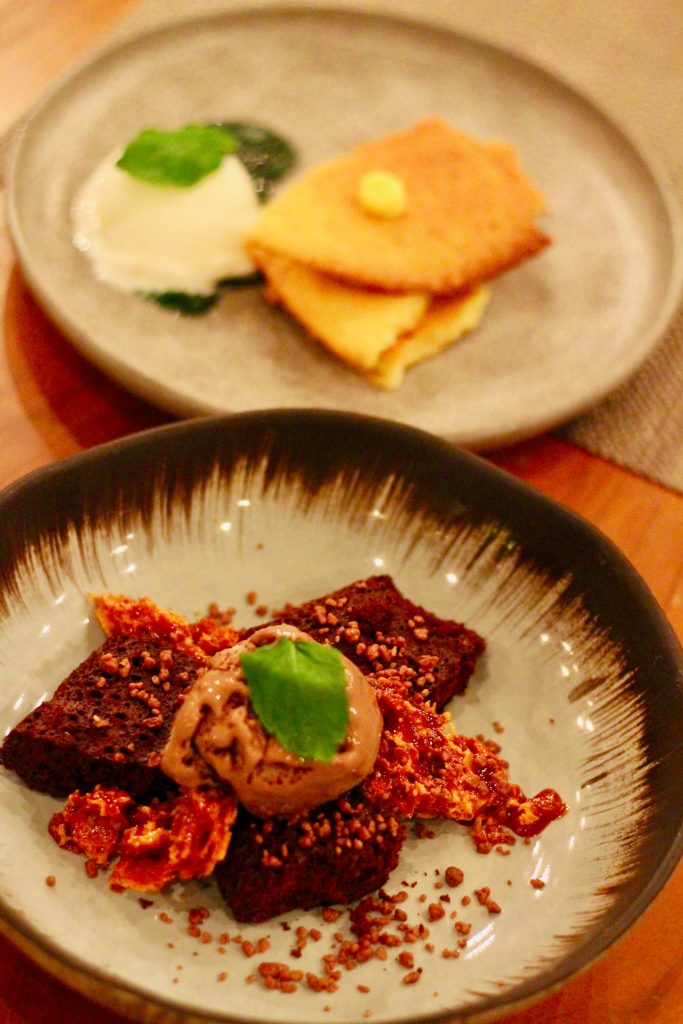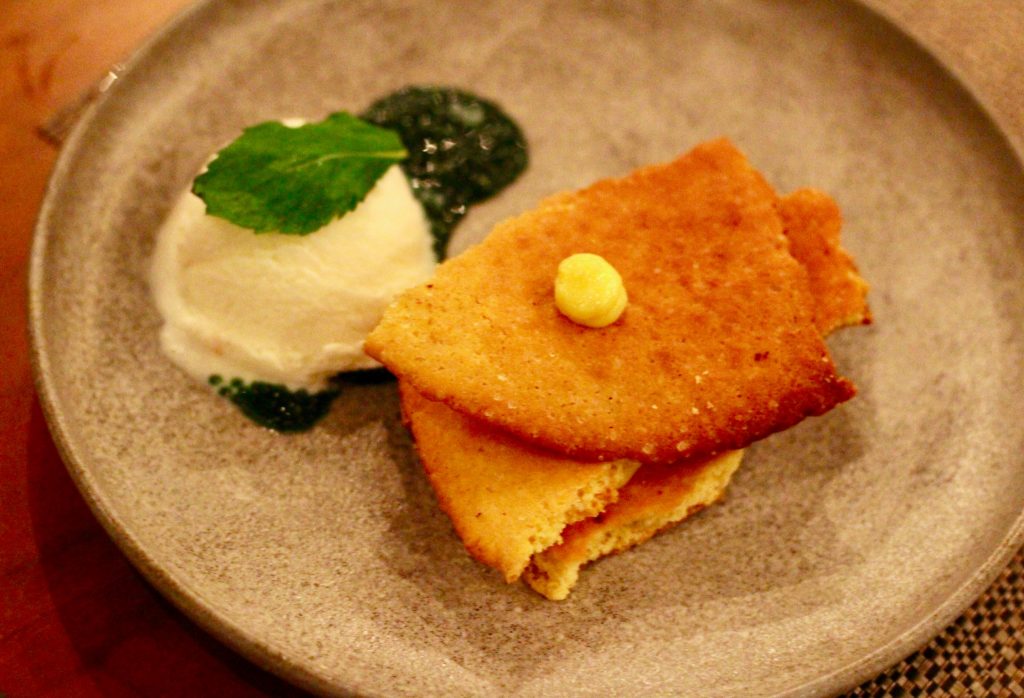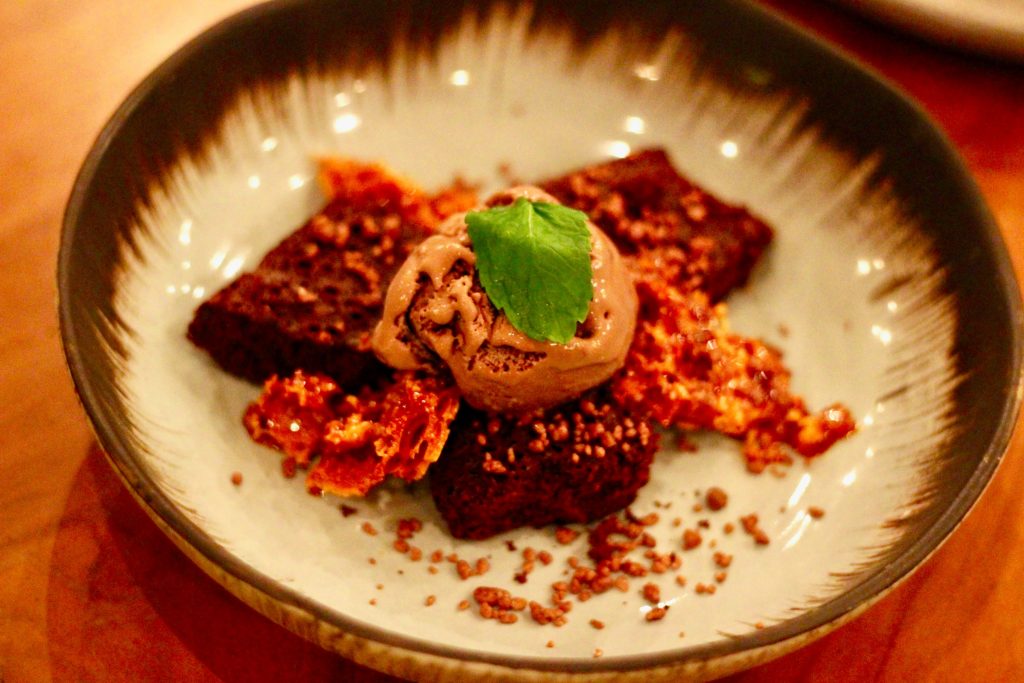 There were an array of refreshing drinks and we majorly tried Lime Squash, Orange Squash, Watermelon Juice and Strawberry Smoothie.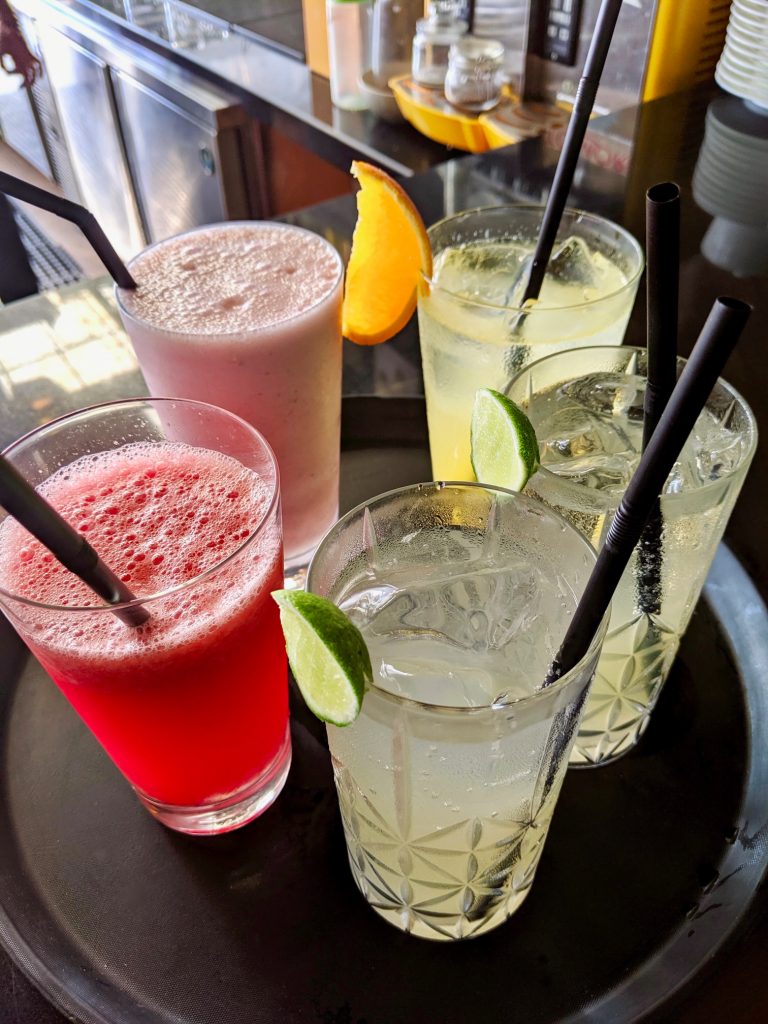 If you would like to indulge in a spa or would like to work out, the hotel arranges a free shuttle and access to SOHAM Wellness Center. Spread over an area of about 2.500 sq meters, stylishly furnished in harmonious and peaceful surrounding. SOHAM Wellness Center is where guest can experience happiness with world-class wellness facilities & services.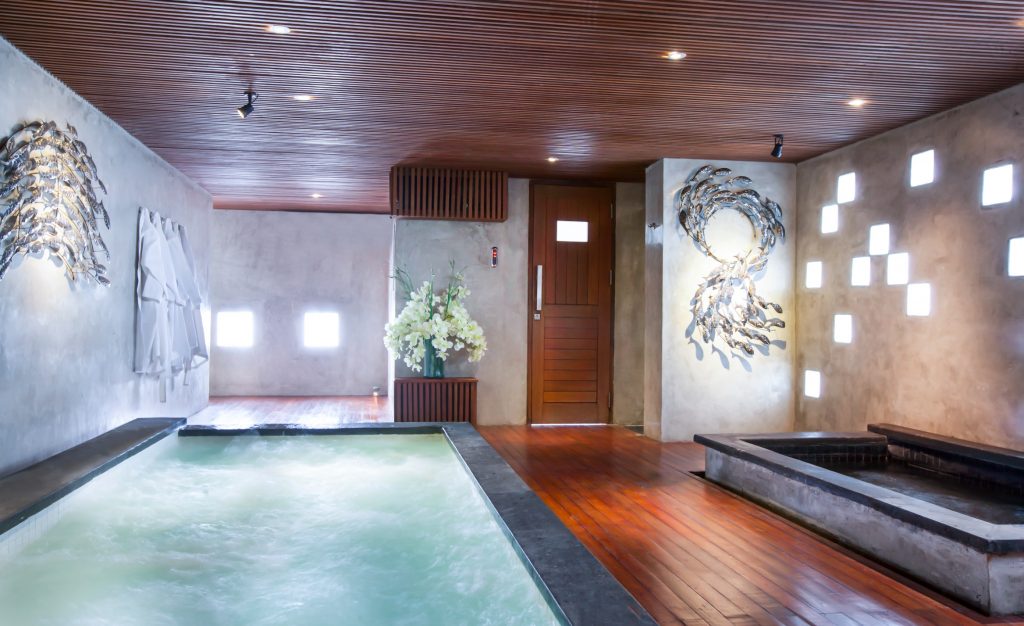 However, if you would like to take a dip in the pool, then the hotel makes provision at Mrs Sippy, which is a heaven for people who would like to indulge in good times.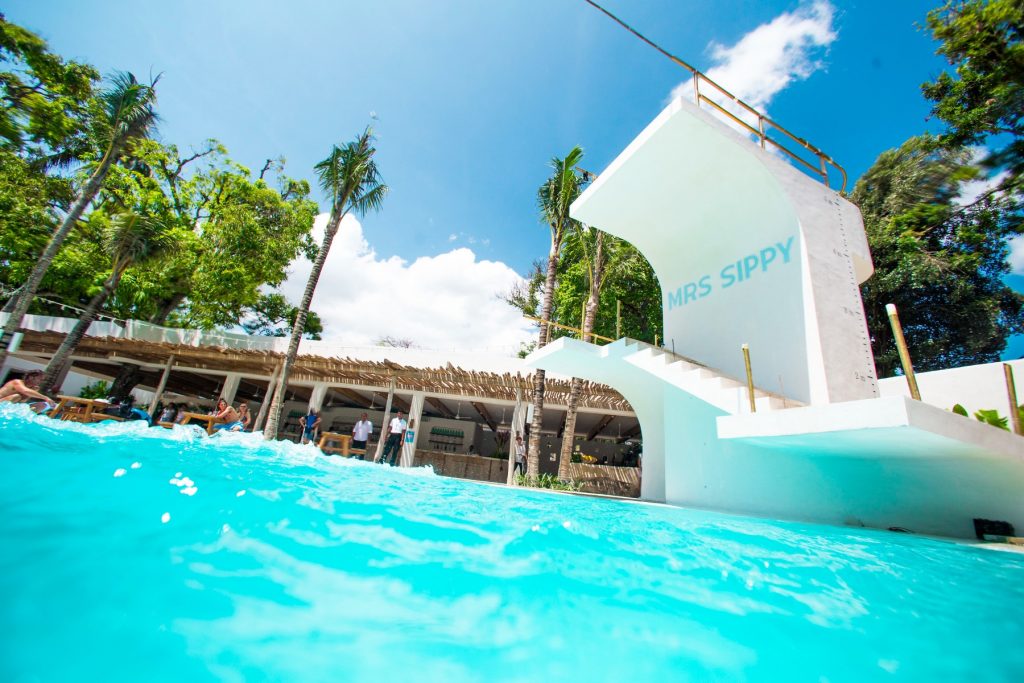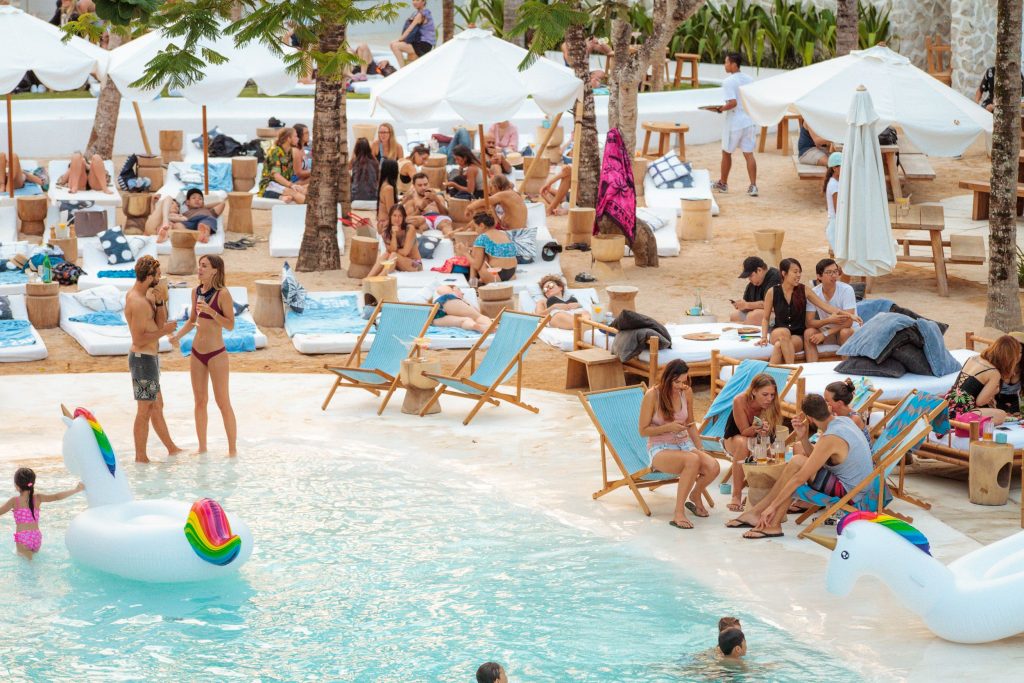 There is also a co-working space on the ground floor of the hotel which is used by a wide set of people.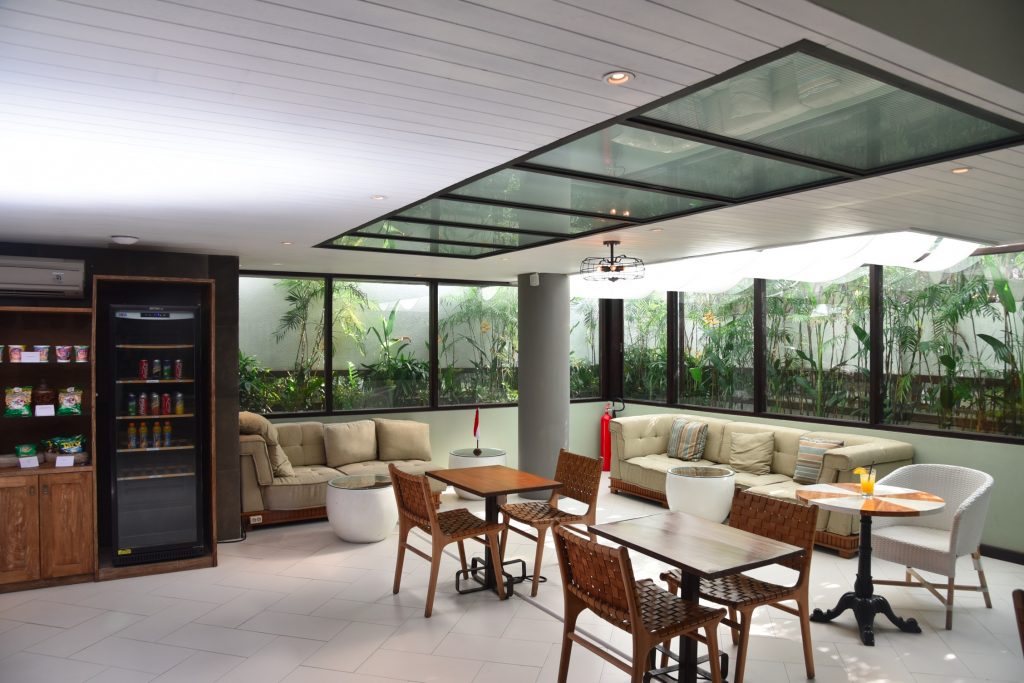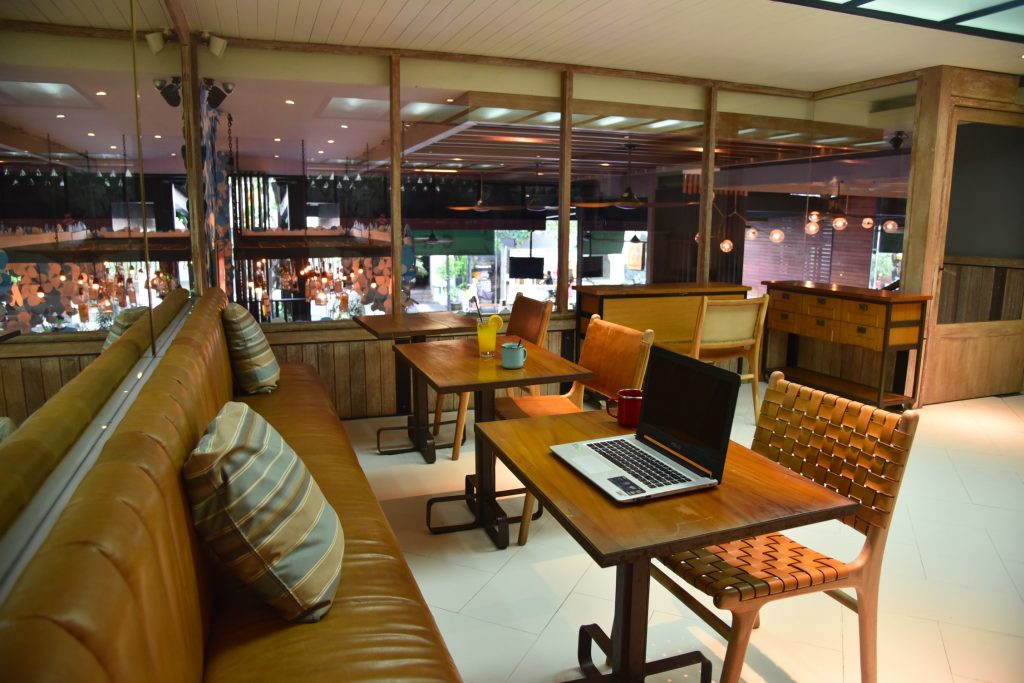 The love that flows in the warm friendly service and the smiles on each of the staff person's faces whether it is your personalized butler or the reception, they stand true to their motto 'Live Life' which add to the fullest with all the love, lush and luxury to make a stay away from home as comfortable and relaxing as possible. I was being spoilt and pampered at.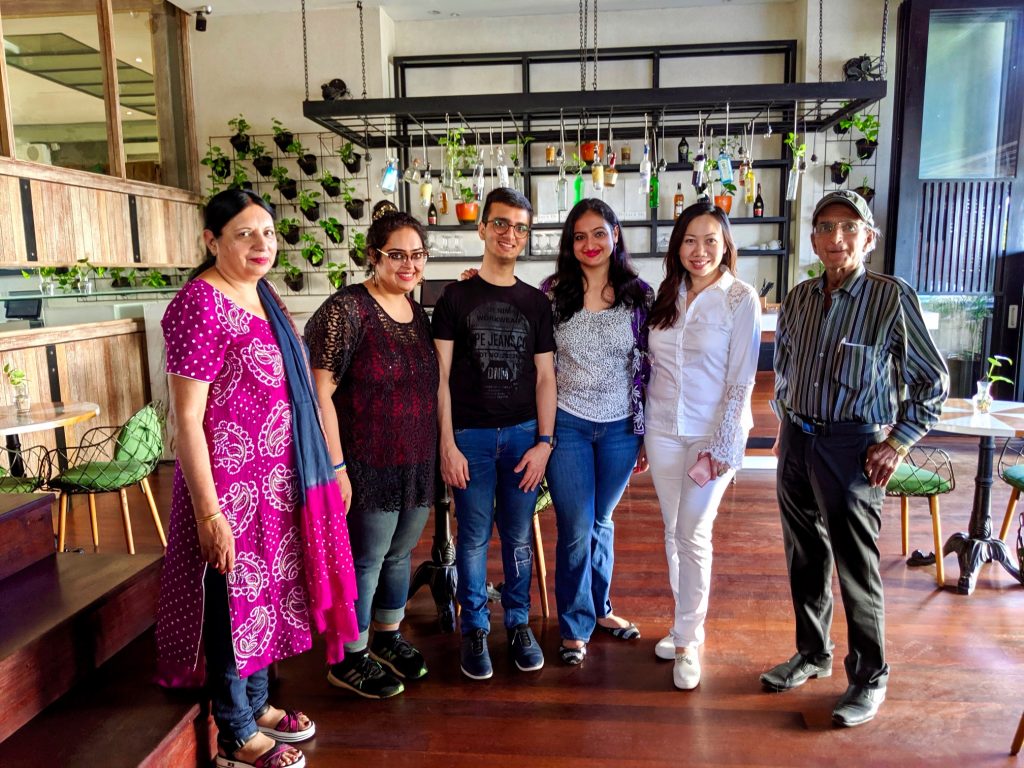 If you are a solo traveler, this is the perfect place because solo travellers are provided with a goldfish in their room so that they don't feel alone…isn't that so cute! Further, the bespoke personalized butler service seeks to pamper the guests in every way they wish. Highly personalized and dedicated! We were initially skeptical about the food in Bali but Nasi Goreng at L Hotel is my staple diet now because the chef prepared it exactly as per our liking!