Our first International trip post Covid had to be special. Afterall we waited for 3 long years to go overseas. We chose to go to Thailand, a destination which I did explore a few years back and absolutely loved it. So why not relive the nostalgia!
Considering how special our trip was, our abode had to be even more special. That's why we chose Renaissance Phuket Resort & Spa, it's not a hotel or a resort, it's the quintessential idyllic island retreat. This 5-star Marriott Bonvoy beachfront lifestyle resort comes with unique design, inspired by nature which offer guests a chance to explore Phuket from a new perspective through spontaneous discovery.
A smooth 20 mins drive from the airport led us to the beautiful retreat. In fact, it is not only close to the airport, it's also in close proximity to community malls, shops, and dining venues. Set on Mai Khao Beach, the serene, upscale hotel is 8 km from the Saphan Sarasin bridge, 13 km from the Wat Tha Chat Chai temple and 16 km from Phuket International Airport. Though, once you are here, you would not want to leave this beautiful resort. The strategic location in a national park setting on peaceful Mai Khao Beach makes it an appealing retreat.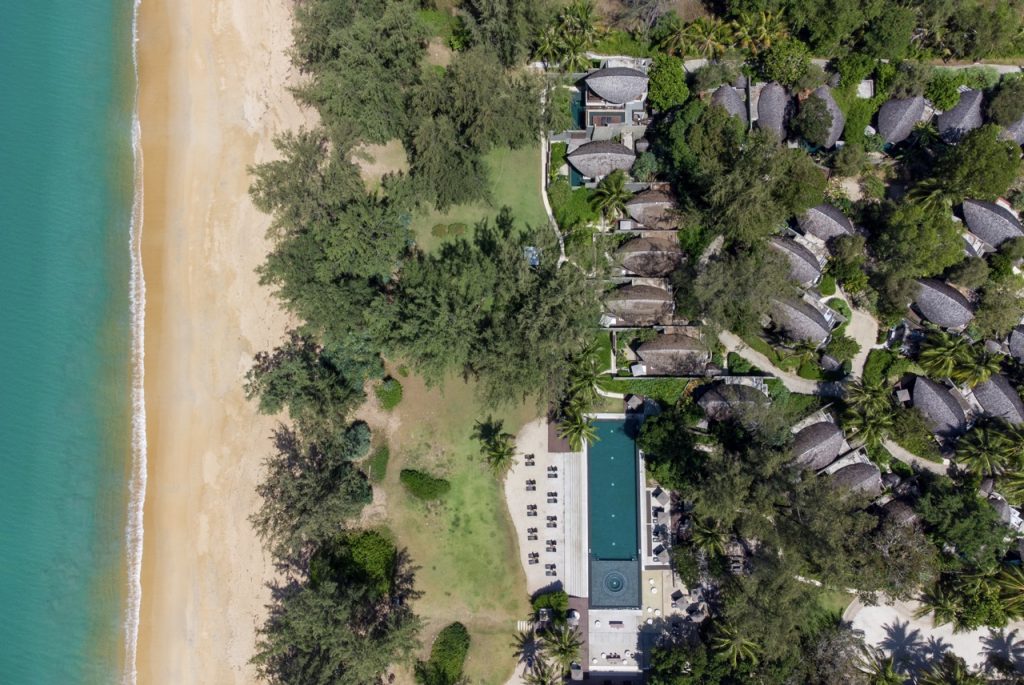 This resort brings the story of the neighbourhood to live and connects guests to the surrounding nature through its unique interior design elements which can be sensed from the very first step from an airy lobby area to resort facilities, to the rooms.
Renaissance Phuket Resort and Spa in Thailand is not only beautiful but is huge with sprawling gardens and lagoons. There is so much to do at the resort- it has multiple restaurants (my favourite is Sand Box), Quan Spa with Thai and relaxing oil massages, a big swimming pool and a 24 hour fitness centre with Thai boxing, yoga, beach volleyball, and water sports and so much more.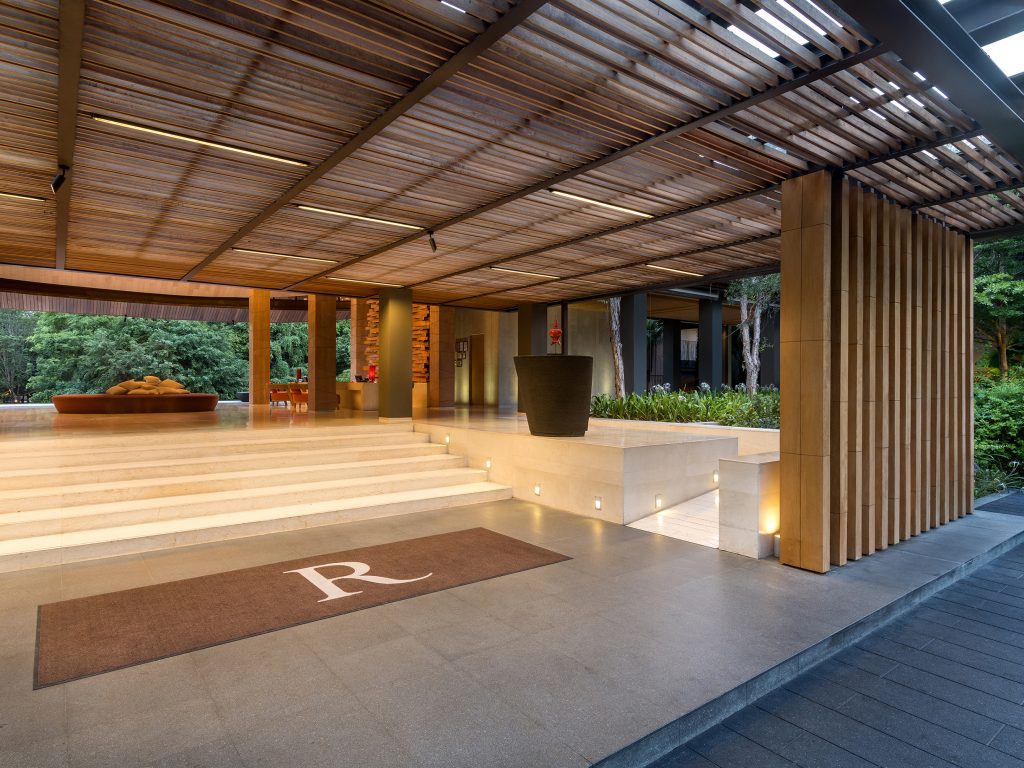 Renaissance Phuket Resort & Spa offers tourists varied room choices as per their requirement. From spacious Deluxe rooms, homey One Bedroom Suites and contemporary, tropical design private Pool Villas. The rooms are stylishly done with big bathrooms, rain shower, bathtub, big mirrors and even have a private balcony. The resort hospitality is superb and not to forget the buggy rides which helped us to go from one place to another without being tired. The roof of the hotel's lobby and villas resemble the shape of a leather turtle as Mai Khao welcomes nestling turtles.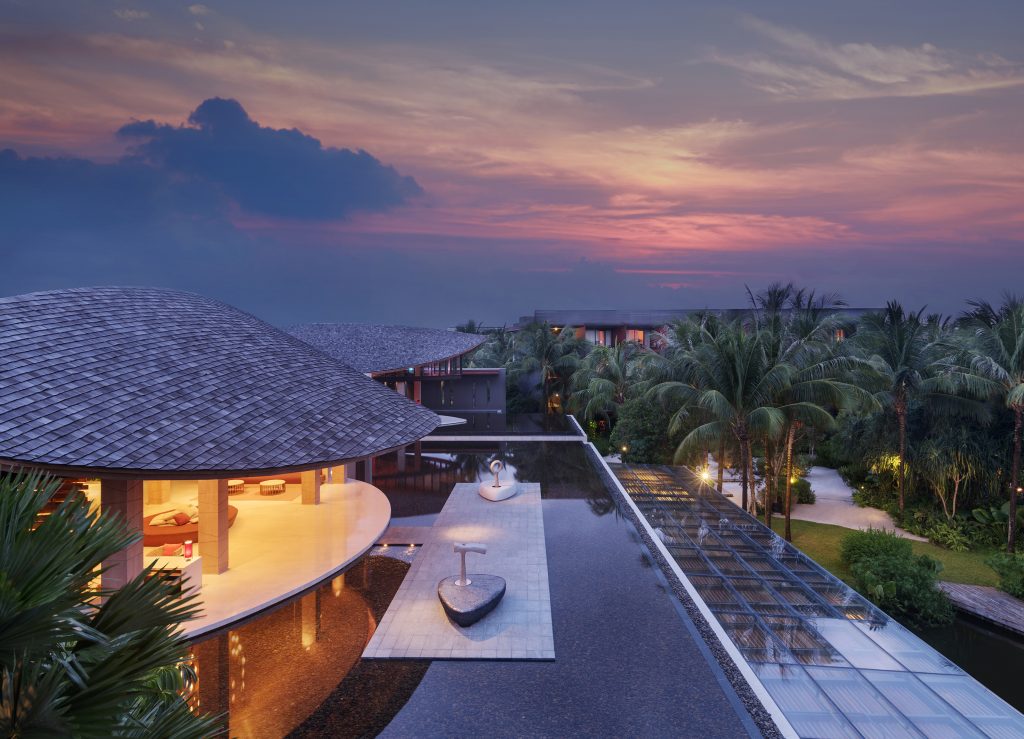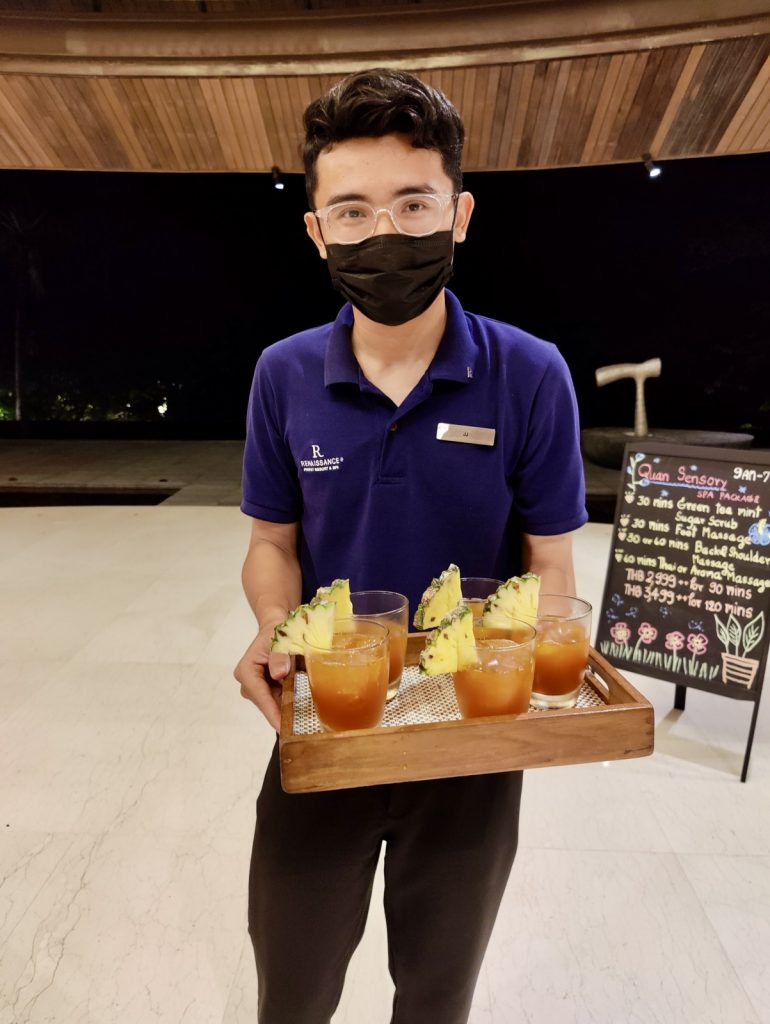 We chose Deluxe Lagoon View rooms which was just remarkable. Two large beds were just perfect for a great night sleep. The yellow couch with colourful cushions made the room even more vibrant. Complementing it was the lampshade in between the beds. The big bathroom ensured we have ample space. Loved the fact that there was a separated shower room and a bath tub too. All amenities were taken care of. From TV, electric kettle to iron (with ironing board) to minibar to towels, bathrobes slippers, and much more. However, the highlight is the amazing lagoon view from the balcony which was charm every morning and evening.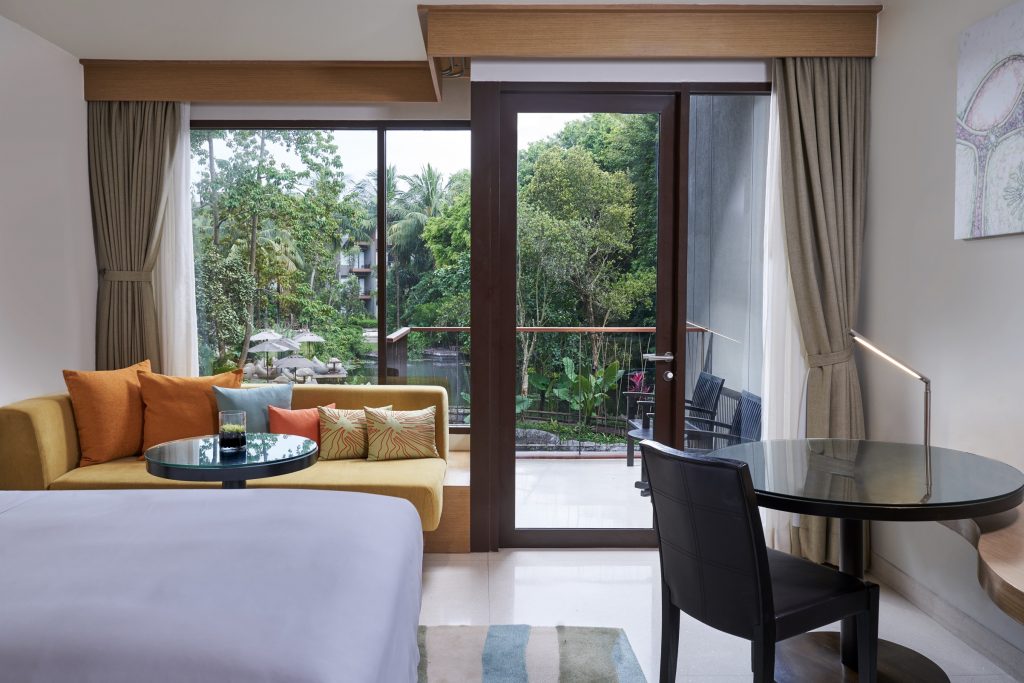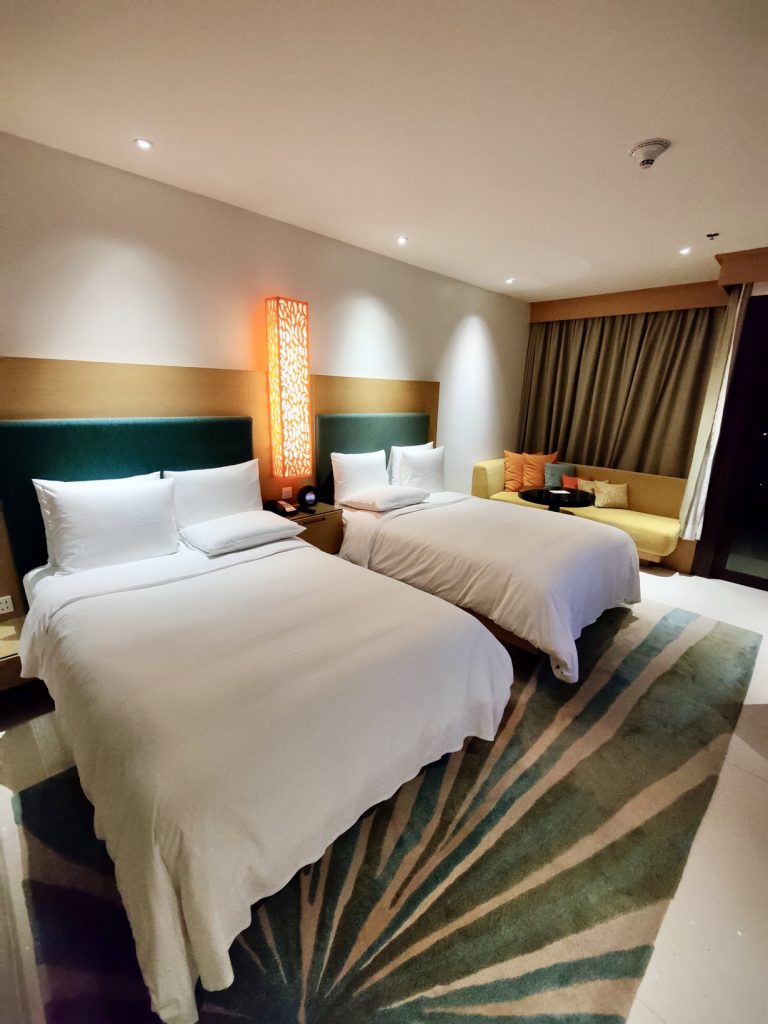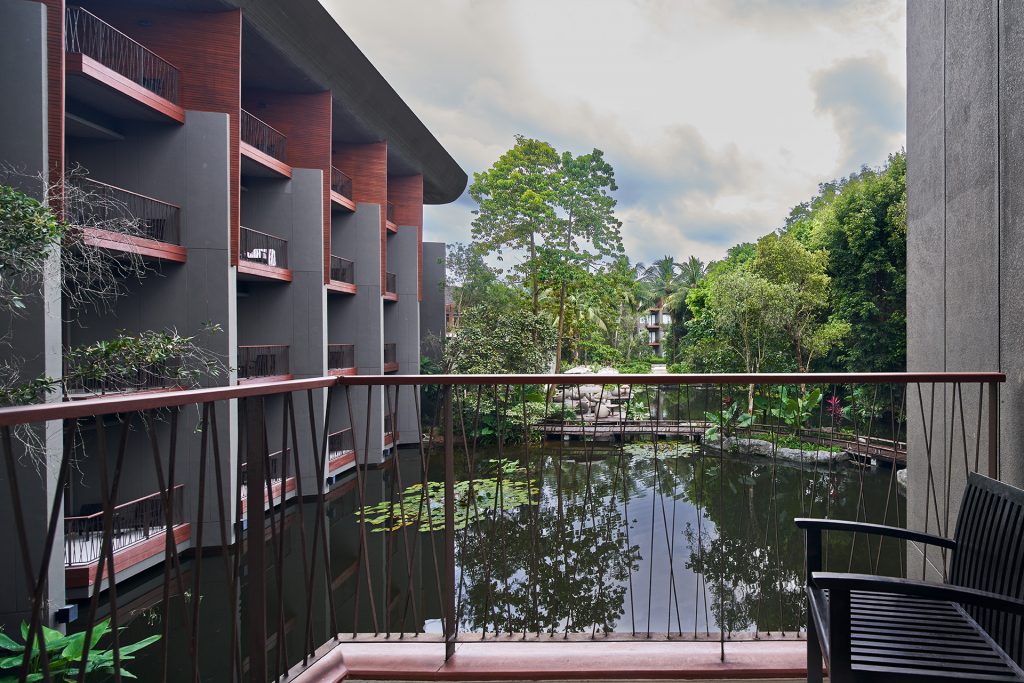 We were also greeted with a DIY Virgin Mojito in the room. What a refresher!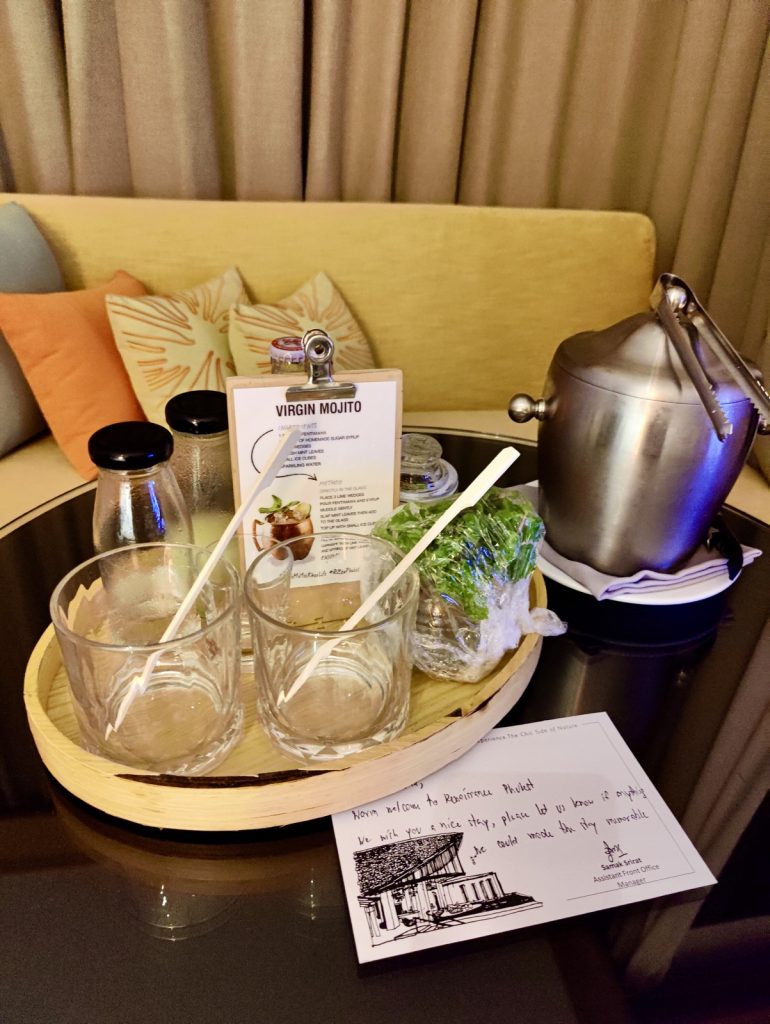 Mornings at Renaissance Phuket are a sight to behold. Passing through greenery, water, chirping birds and blooming lotus flowers for breakfast was absolutely mesmerizing. With a wide variety of on-site restaurants and bars, we were spoilt for choice. Choices were galore….from Thai to global comfort food and specialty coffee drinks.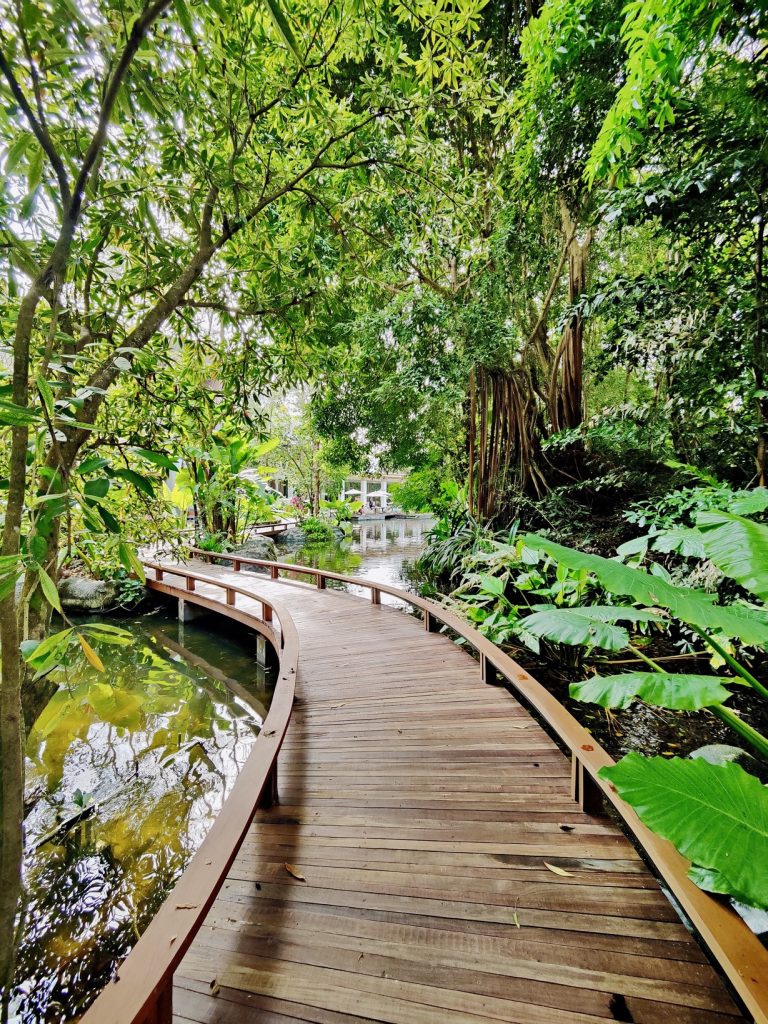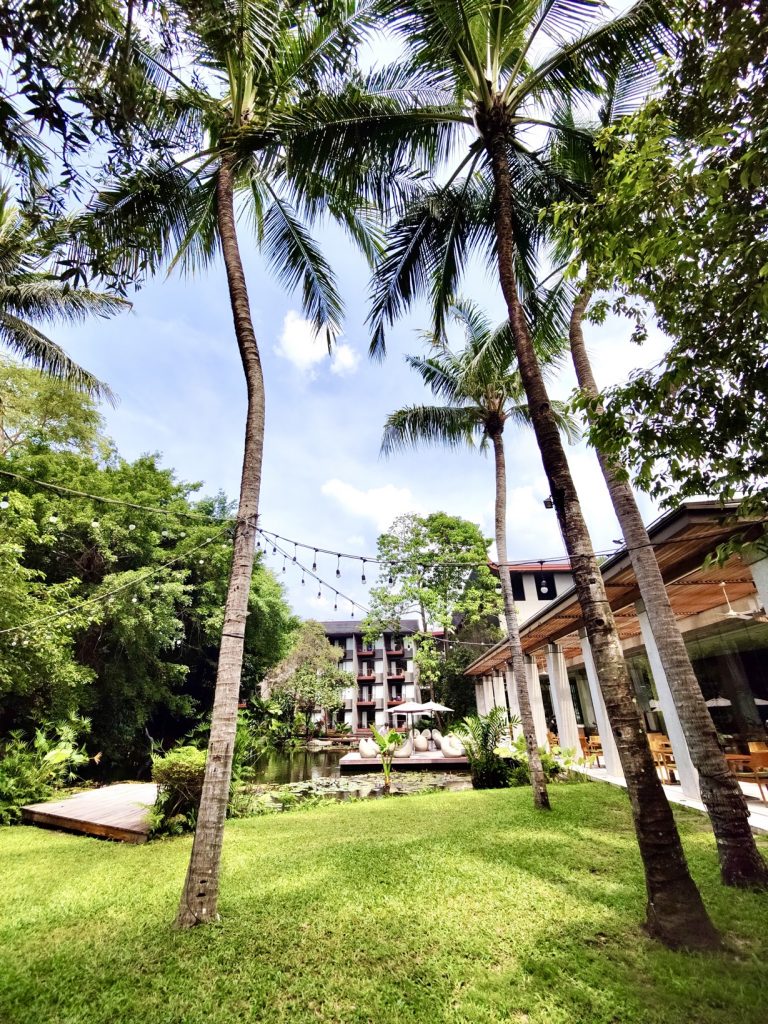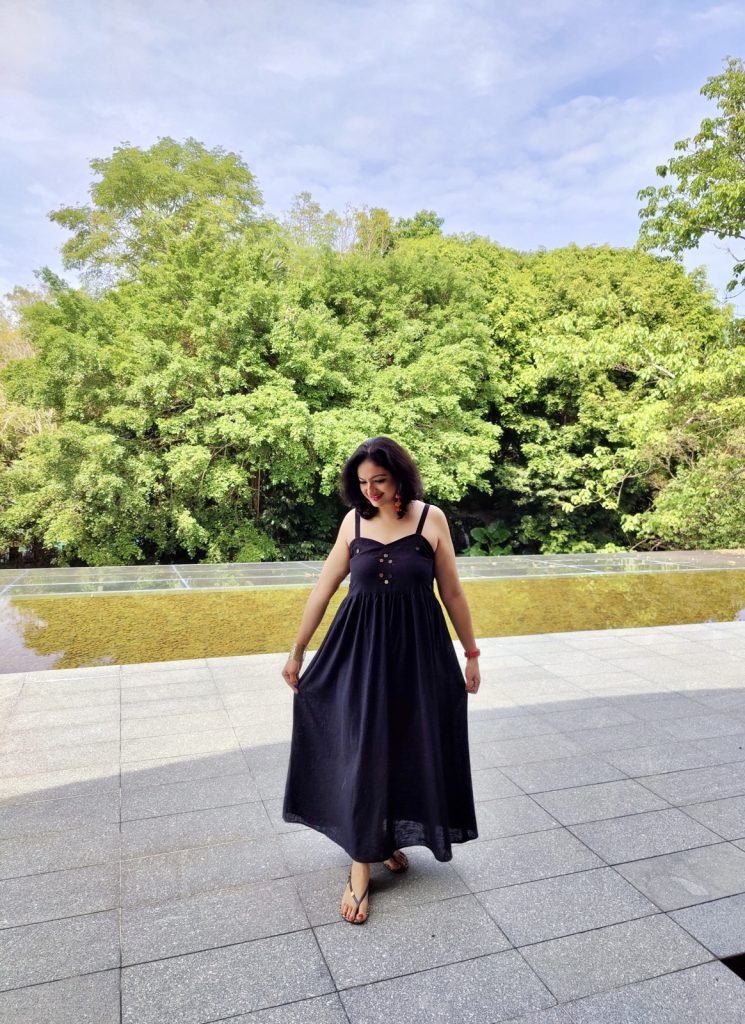 ---
DINING:
We also relished yummy food at the exclusive restaurants at Renaissance Phuket Resort & Spa. Another highlight of the stay at Renaissance Phuket Resort & Spa was definitely the vibrant dining scene. The resort's innovative on-site restaurants and bar always wow guests with its most talked about breakfast experience on the island, its scrumptious international food and carefully craft drinks from the recently revamped Sand Box beachfront bar & eatery, and its authentically taste Southern-Thai food from the multi-awards-winning Thai restaurant 'Takieng'.

Renaissance Phuket Resort & Spa – the quintessential idyllic island retreat has an energizing breakfast at Loca Vore. The 120 seater restaurant which has an indoor and outdoor seating presents a nutritional and yummy time every morning. Chef Thananan Kitprayool (Seng) makes lip-smacking dishes from Thai cuisine to global comfort food and specialty coffee, the restaurant caters to every requirement. Do remember, if you choose to dine alfresco then you have a beautiful lagoon view.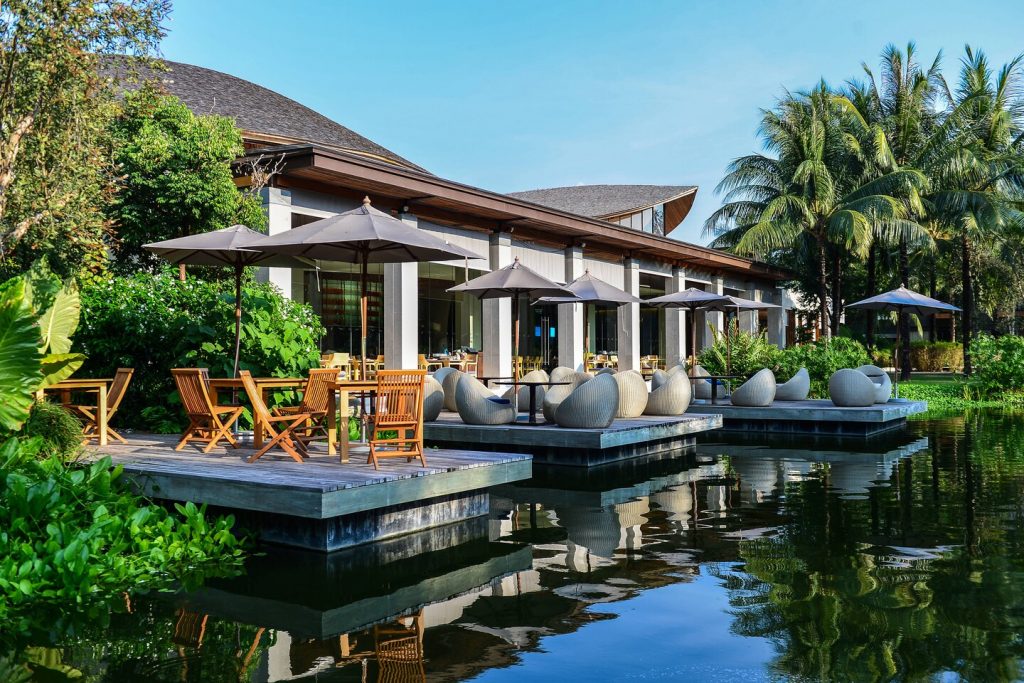 Interestingly, the word 'locavore' describes a person who committed to eating food that is grown or produced within their local community or region. True to its name, the majority of the food served here are locally produced products from local farms and vendors.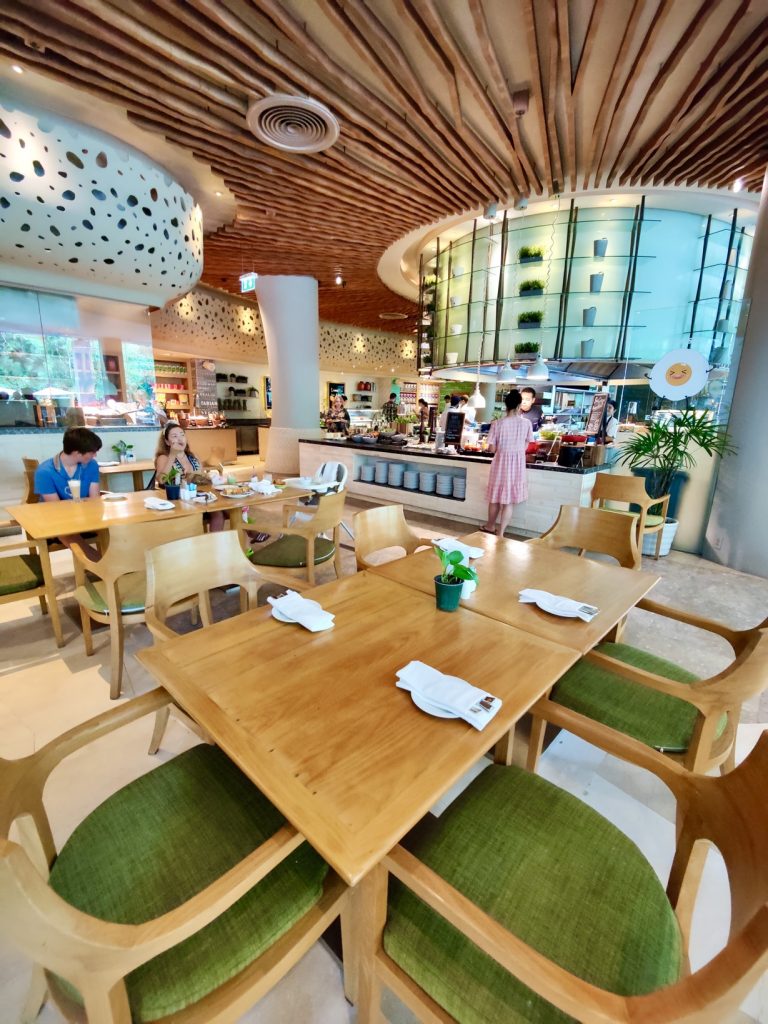 We had a memorable time exploring different dishes every morning though our favourite section remains Indian. Let us tell you about the yummy dishes we got to savour on. The full breakfast menu includes international comfort foods, Thai classics and global favorites. With the focus on quality over quantity – the breakfast buffet at Loca Vore is one of the most talked about breakfast experiences in Phuket. The dishes included salad, pork curry, stir fried chicken with black pepper, fried rice with egg, green curry, fried fish, pork clear soup, noodles, steamed rice, chicken boiled rice, stir fried squid, ham fried rice, and much more.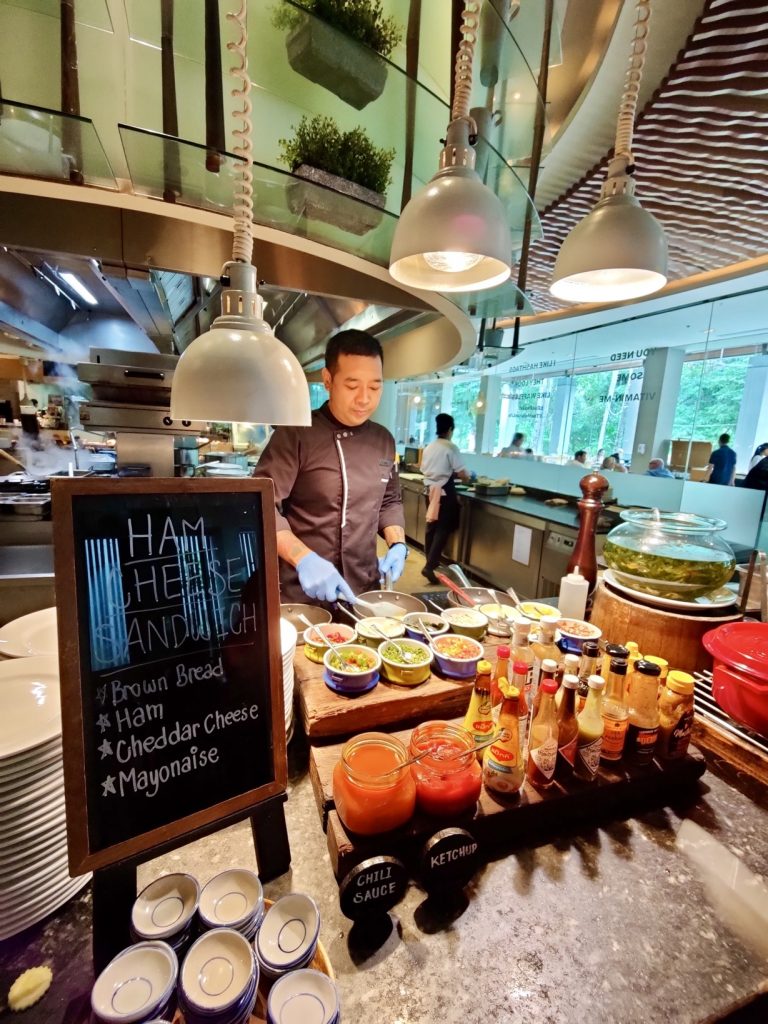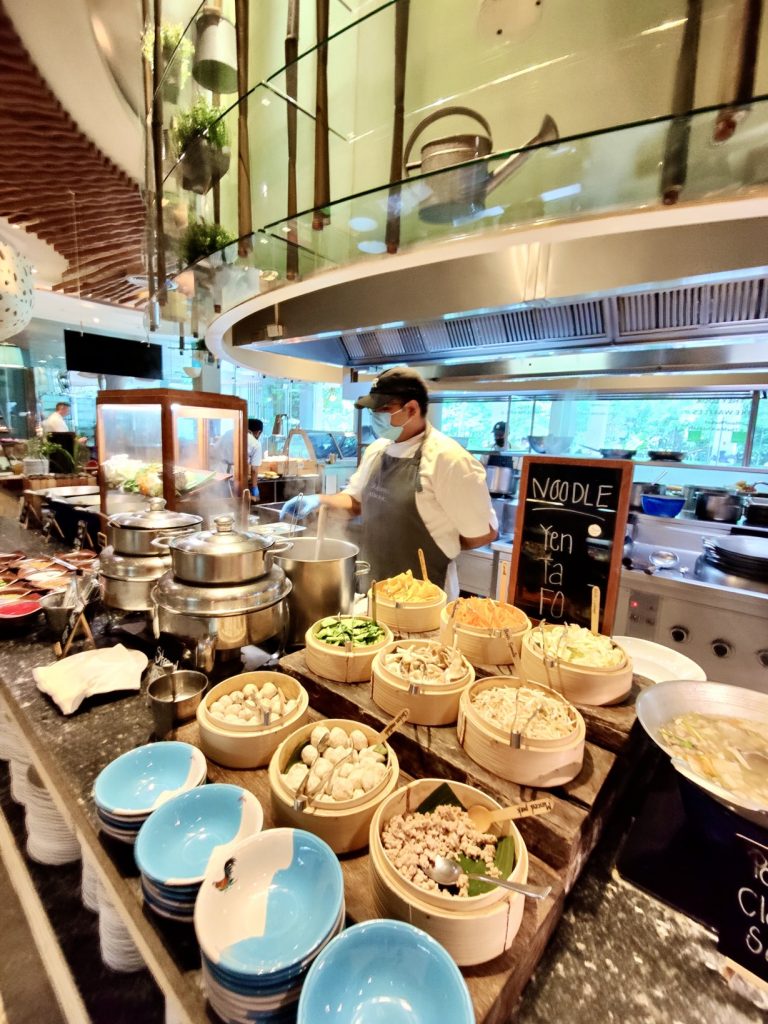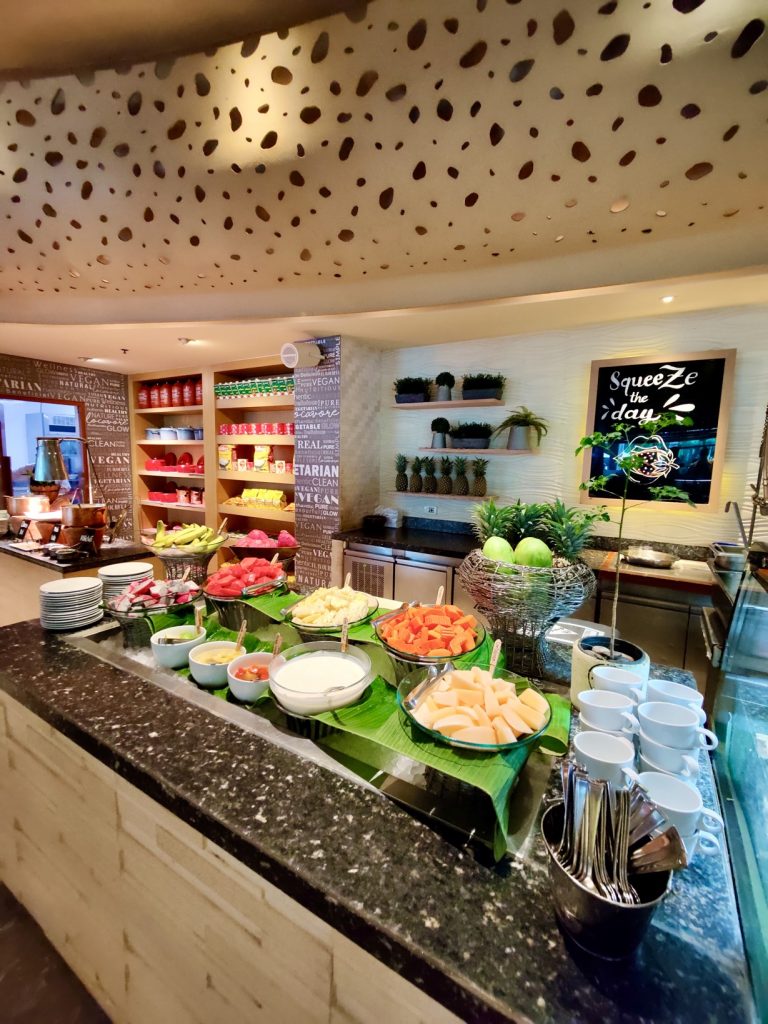 The Indian section on a rotational basis has different dishes. We were there for three nights so had three different breakfasts. On a rotational basis, we tried chana dal with medu vada, khichdi, rajma chawal (which were delightful), yellow rice, mixed dal and vegetable pakoda . One could customise their omlettes and we requested for a flat omlette with veggies which was made to perfection. One should also try 'Chef Seng' Thananan Kitprayool's signature Eggs Benedict with sea-grapes.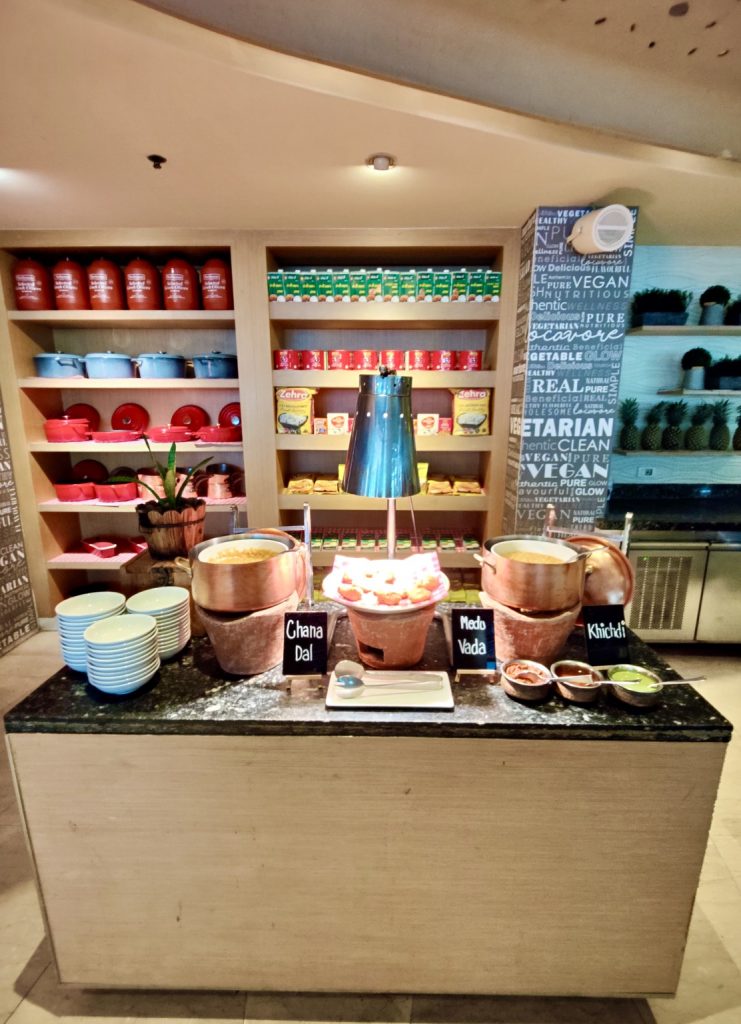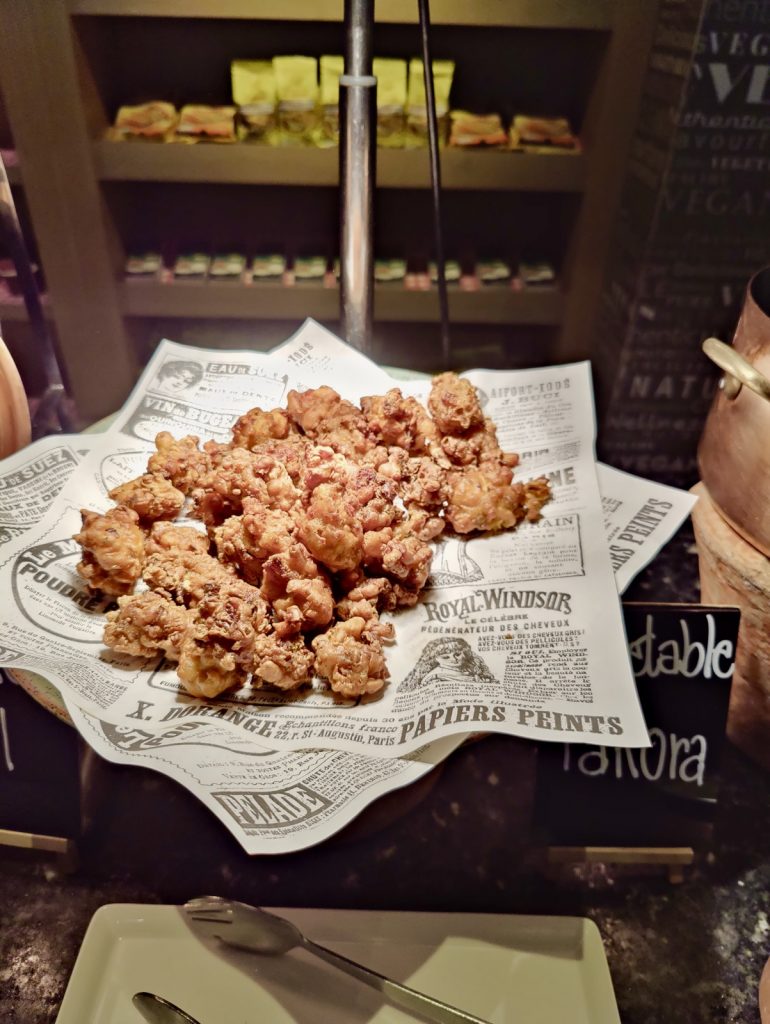 The dessert section was full of sweet treats, from marshmallows to muffins, cakes, chocolate croissants and much more. Though our heart goes to the ice cream section and the Unicorn Ice Cream is a favourite now. Oh! Don't miss the R pancakes with homemade caramel sauce. A dedicated fruit section was also there in the detox section but whether you are on a detox or not, Thailand fruits are enjoyable. The detox section also had yummy muesli, yoghurt, juices and much more. Fresh juices made our breakfast even merrier but if you want a stronger kick then you need to head to the Breakfast Boozy station for a glass of special themed cocktail which change on monthly basis. There is also local Phuket style iced coffee mixed with Thai tea, and freshly squeezed tropical fruits juice.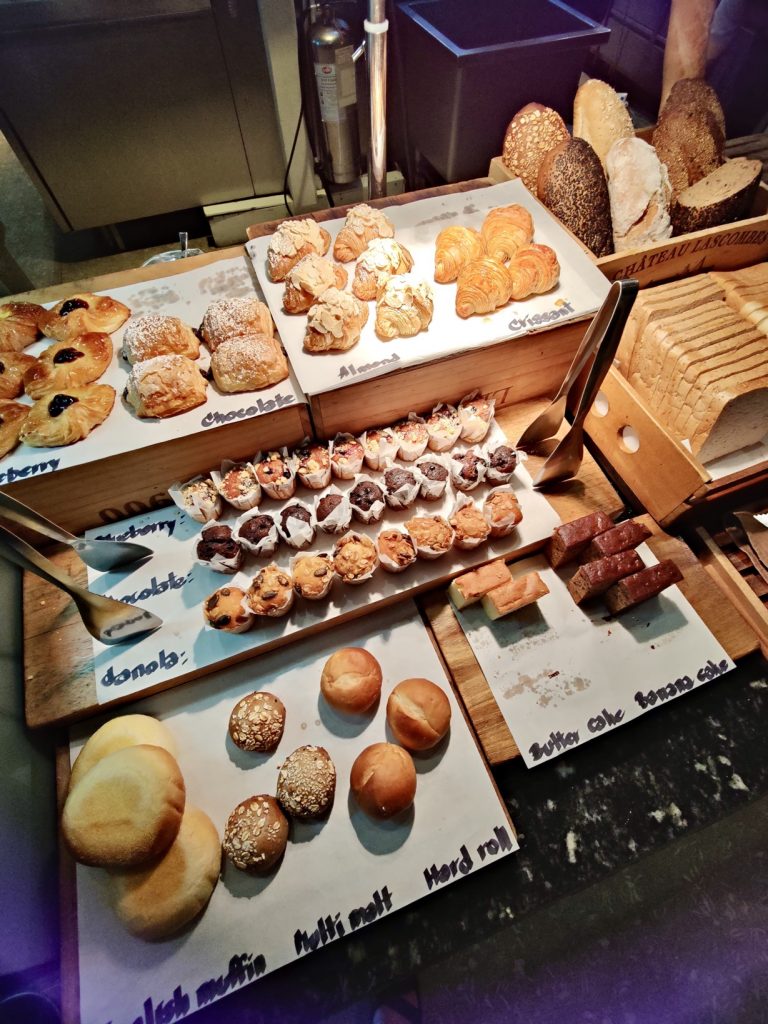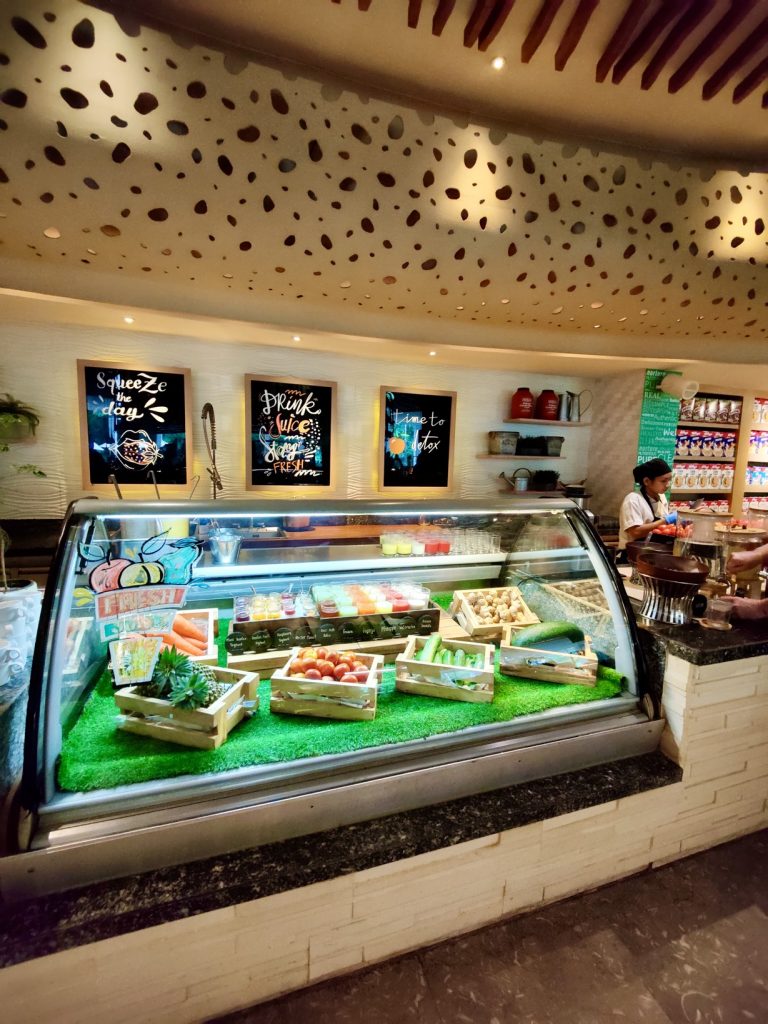 Sand Box- Beachfront Bar & Eatery was about a casual and fun vibe. We had 2 of our dinners at the newly revamped Sand Box- Beachfront Bar & Eatery. Known to be one of the most exclusive beachfront dining spots on the island, the 60 seater open restaurant with a sand base and wooden ceiling serves exciting recipes by Chef Jakub Mares. It's got a modern tropical design and a cool open concept kitchen. One can't miss the big beautiful bar which makes its stunning impression when one enters. Lamps not just illuminate the bar well but also make the place look phenomenal. Right opposite the bar was the open kitchen where yummy dishes were being prepared.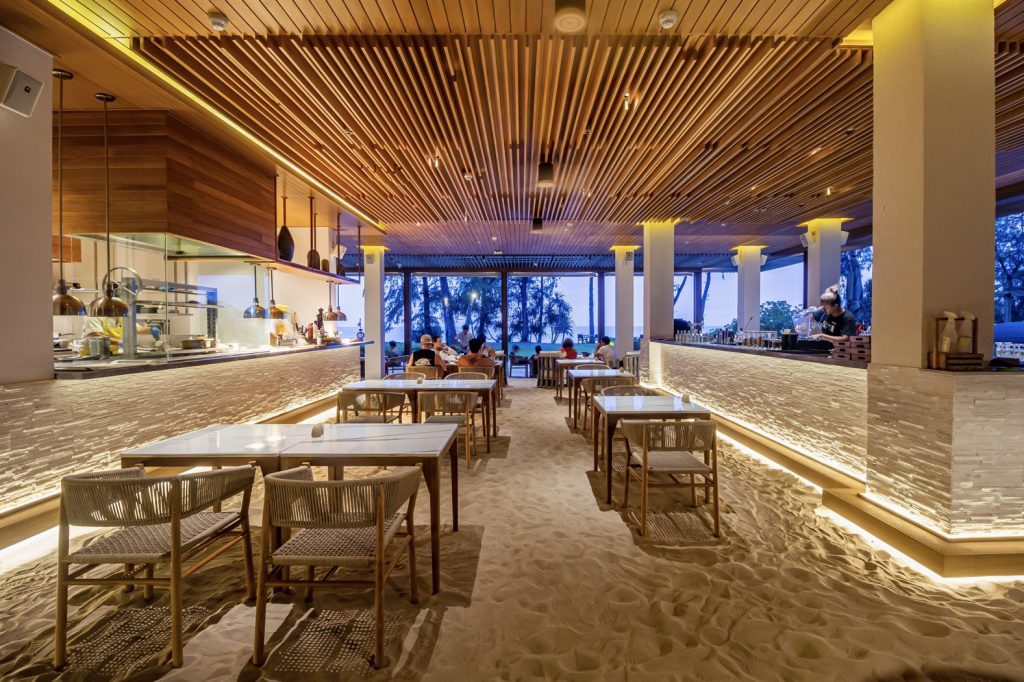 The menu at Sand Box is carefully crafted by 'Chef Jakub Mares' Executive Chef of the Renaissance Phuket Resort & Spa who has extensive experience and a huge repertoire of various cooking techniques. Some recommend dishes include Sesame Tuna Summer Rolls, Grilled Siray Bay Octopus, Sticky Barbecue Pork Ribs, Truffle & Gold Pizza, Pappardelle, and Grilled Phuket Pineapple.
The friendly staff greets its customers with a bright smile offering an international menu. The best part was that it also had Indian cuisine. We ordered a mix of Indian and Italian dishes. From Indian menu, we ordered Dal Makhani, Murg Makhanwala, Lamb Rogan Josh as well as Paneer Butter Masala. All of them came with paratha, poppadum and basmati rice. We got to know that the chef was from India and we are glad he did a fabulous job in retaining the flavours of the dishes which we loved. Paratha was also thin, flaky and great. We are sure many tourists as well localities would be coming again and again for these delicacies.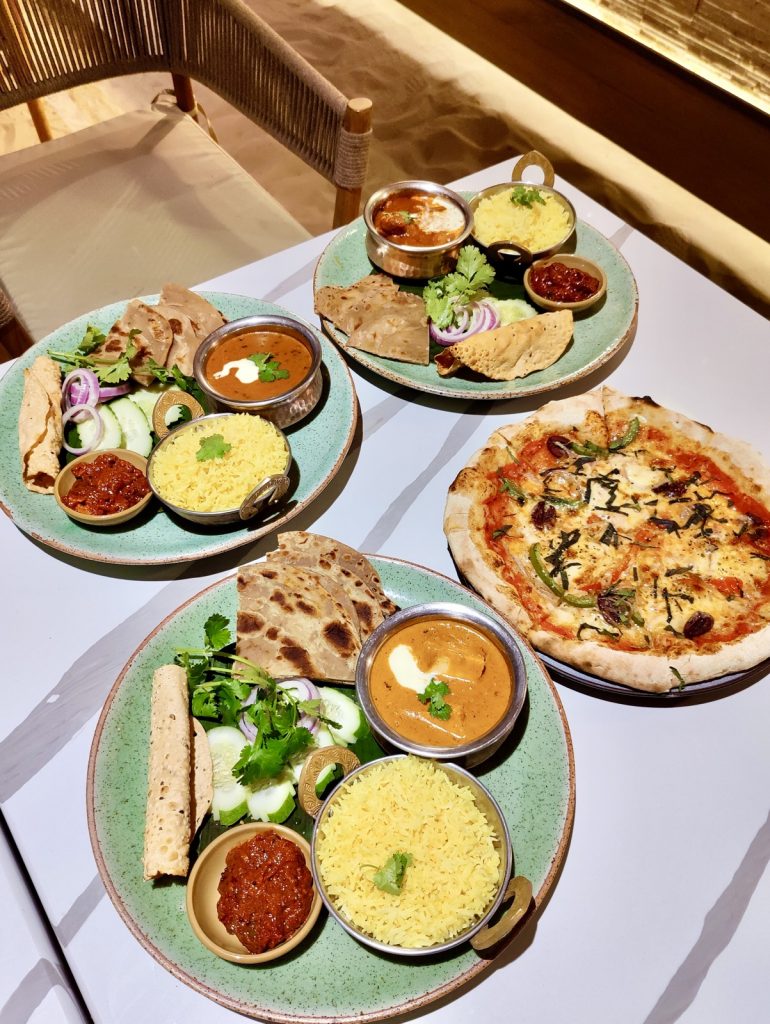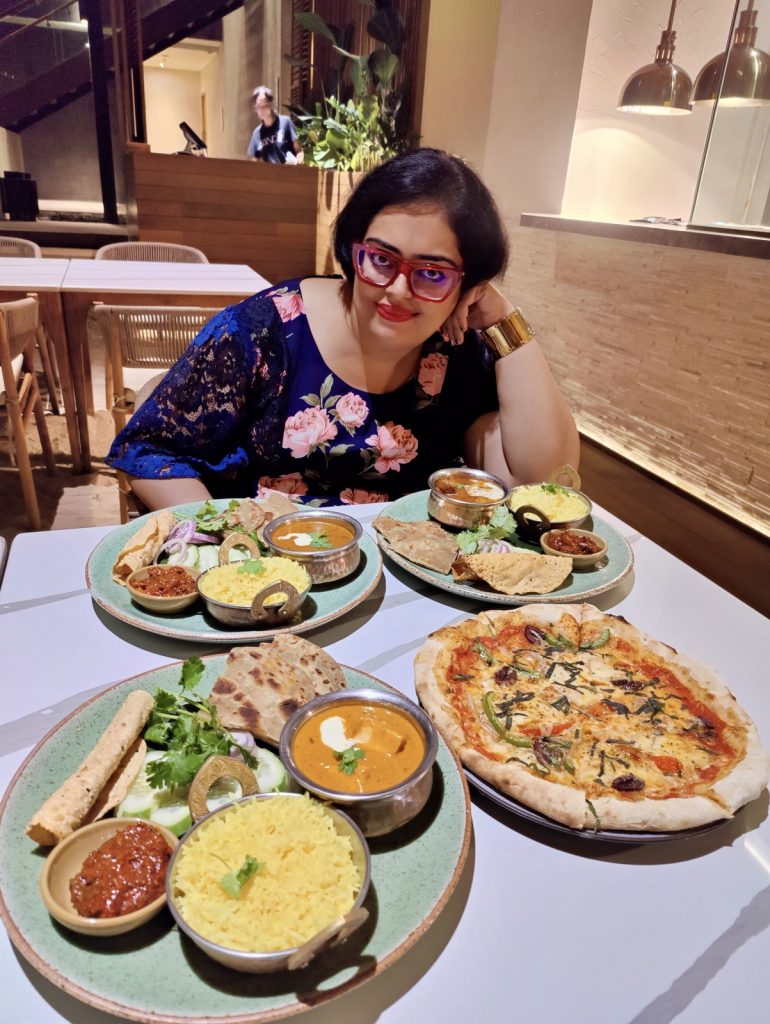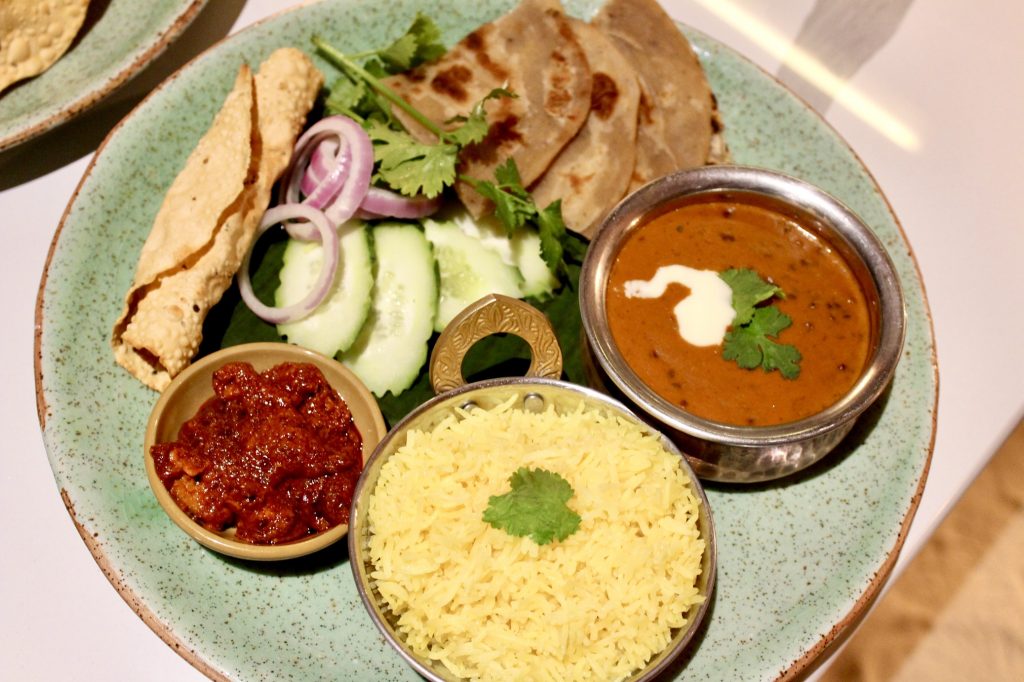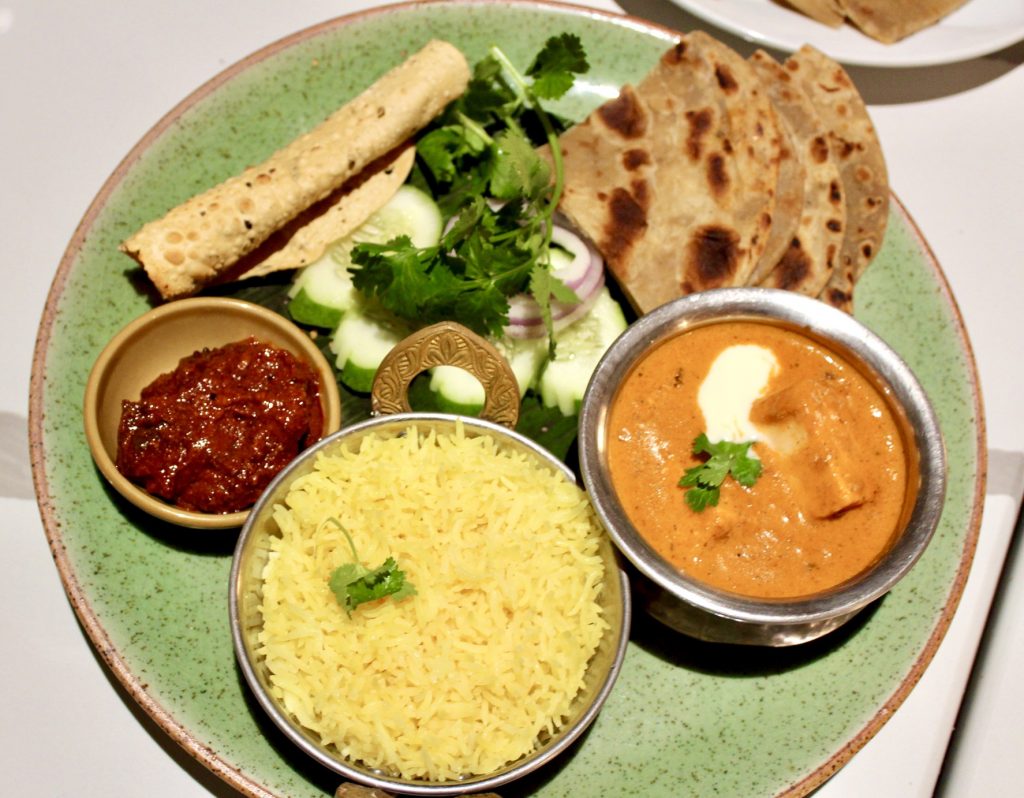 We had heard of the brand-new Italian imported wood fired pizza oven – delivering the best freshly baked pizzas daily so we had to have Pizza. We requested if we could get capsicum, olives, onion toppings and to my surprise, the server said it could be done. The flat base pizza made infront of our eyes was such a yummilicious delight. Finger lickin chicken wings were sweet. I am honestly used to the spicier version. Spaghetti Aglio Olio was made in a classy manner. Fish and Chips were crisp outside and soft inside. Served with fries, they made for a great delight. We also tried the Chicken Burger which was made on special request and it was yummy.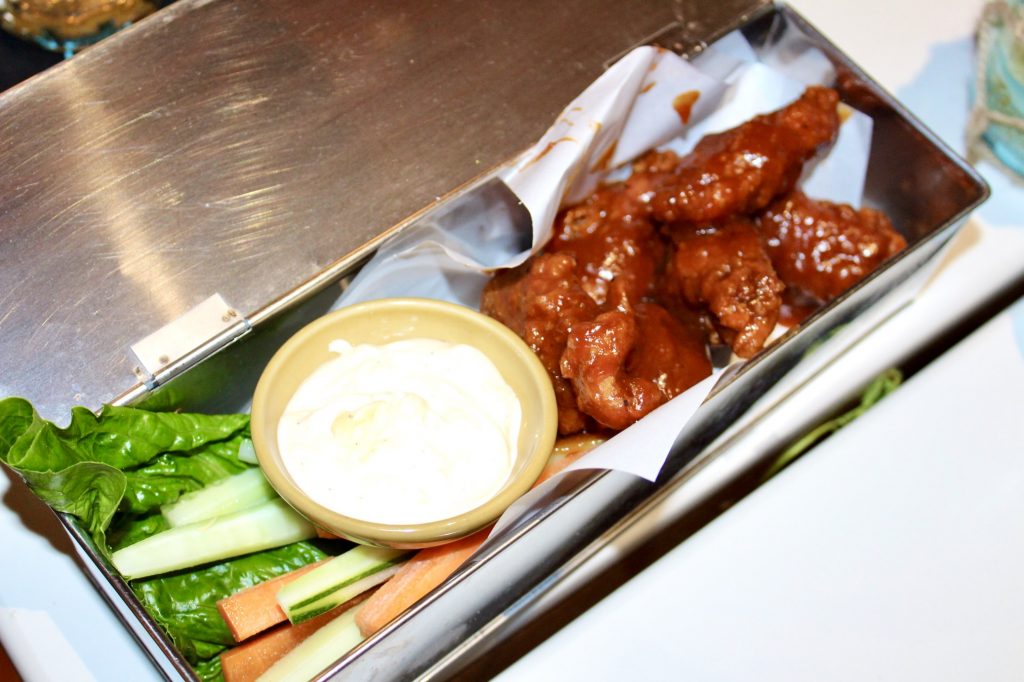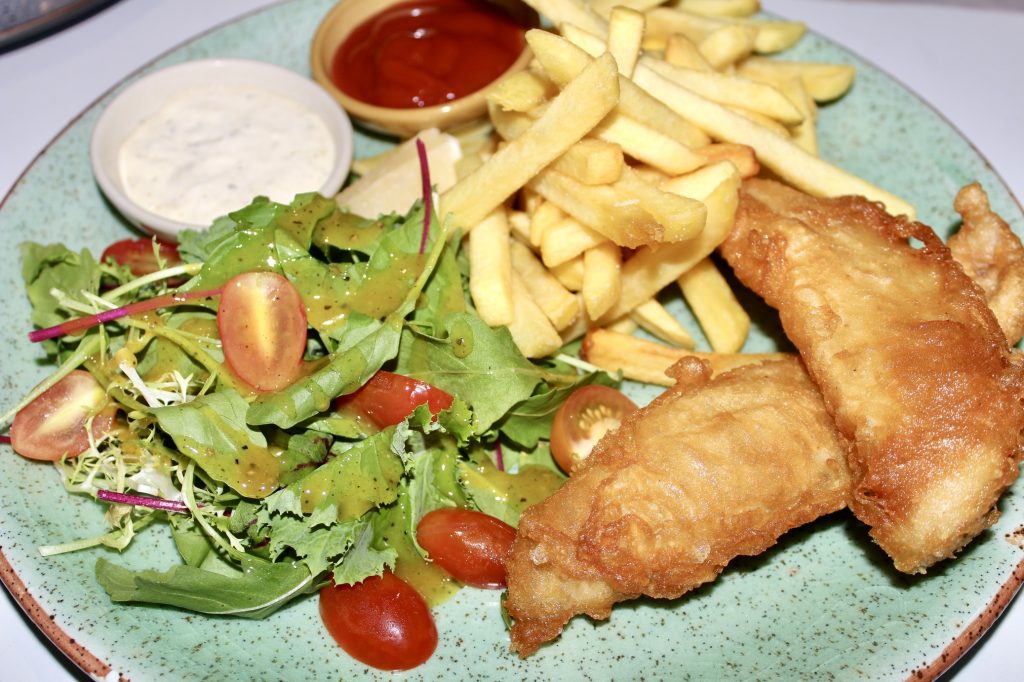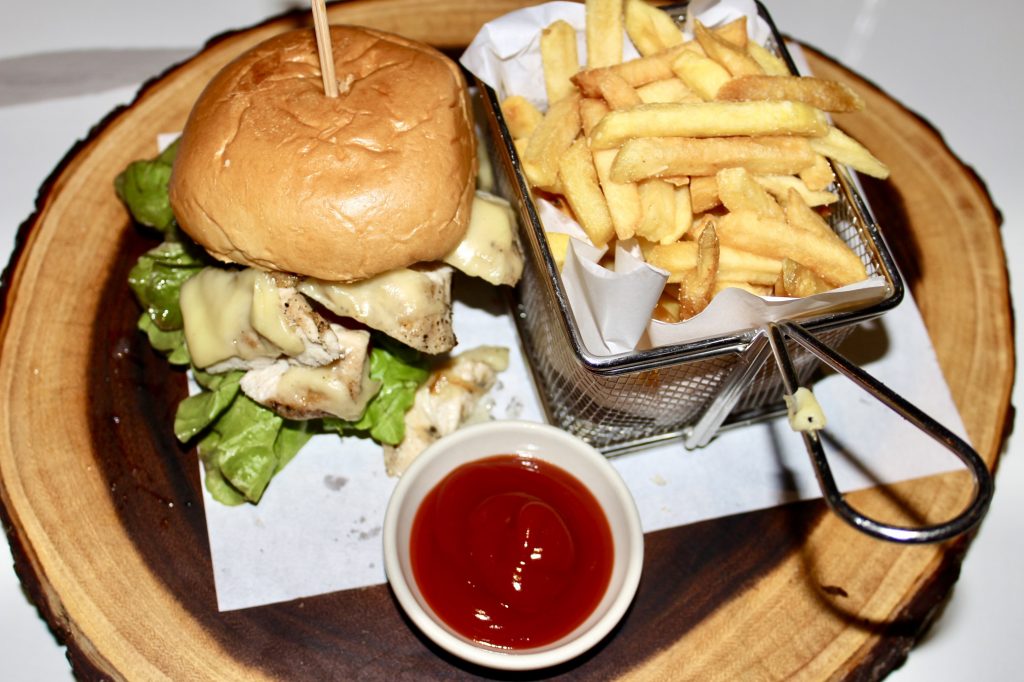 Time for desserts and we had Monster cookie for two. The Peanut Caramel ice cream paired with butterscotch sauce and nuts was remarkable. Seasonal fruit platter came with Thai fruits… absolutely loved the taste and flavours.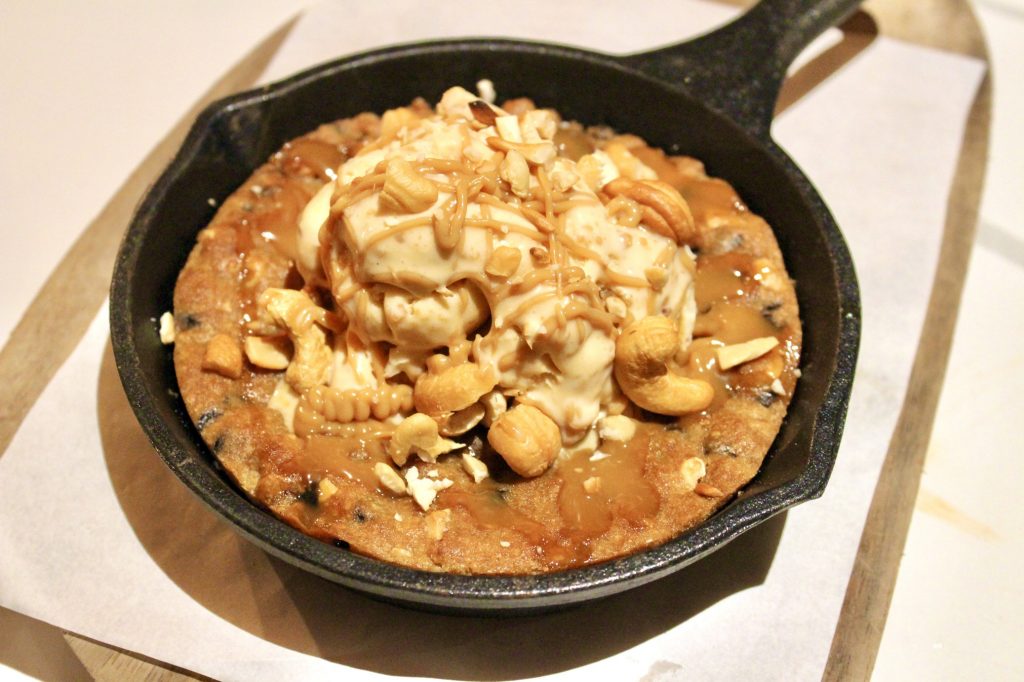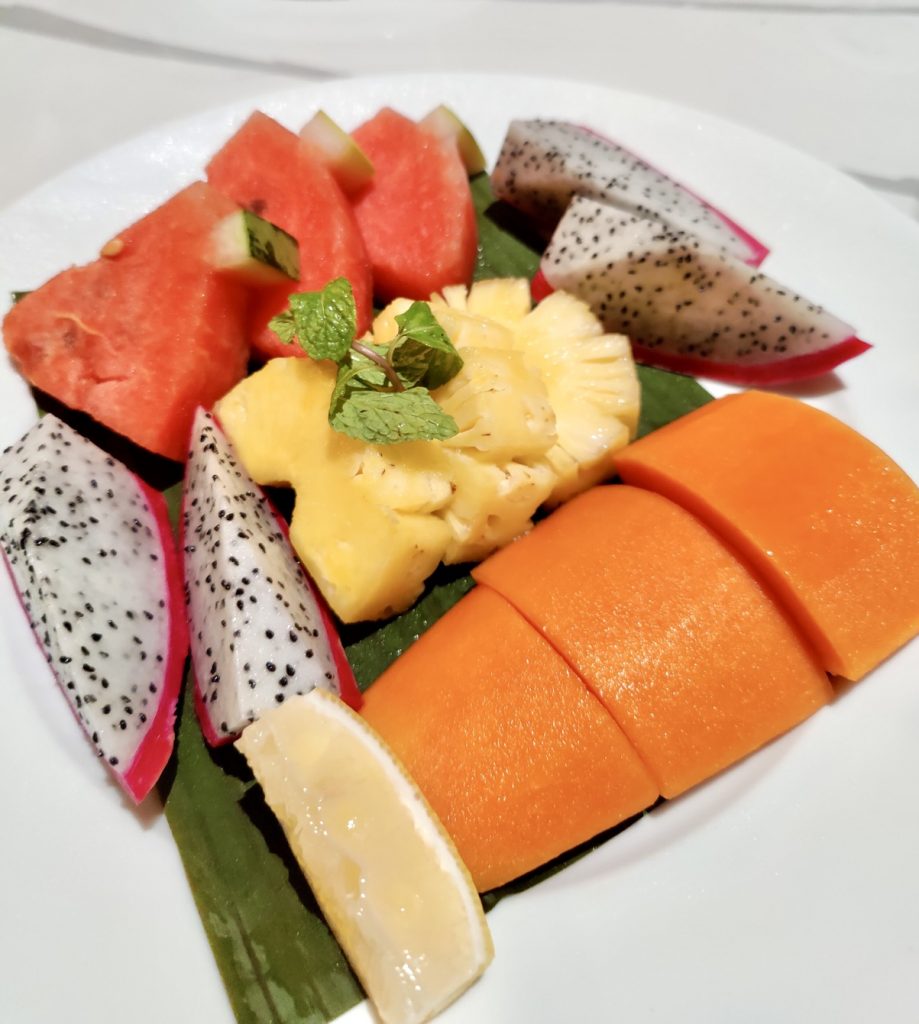 Our dinner is incomplete without amazing mocktails. Me and my family tried Virgin mojito, Ice tea as well as Mango juice. All were amazing. You can also tip your toes in the sand or laze away the day with a laid-back tropical vibe with refreshing Sand Box's signature craft drinks such as Watermelon Caiprinha, Venetial Spritz, and Gin-Spired Flight.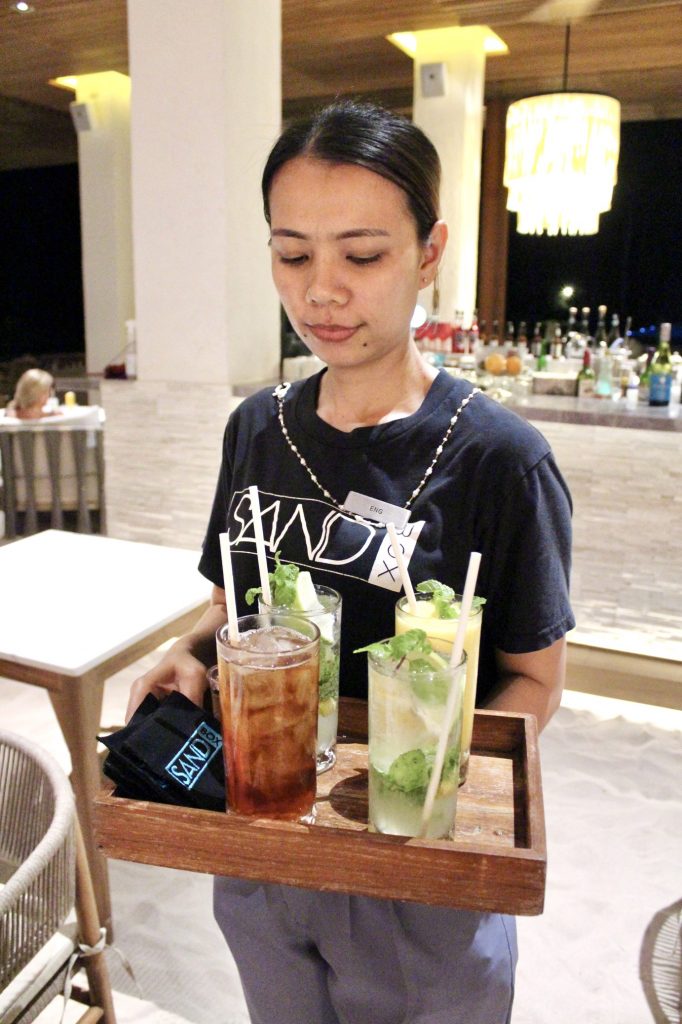 You can also join Evenings at Renaissance – the brand's signature bar ritual activity every Wednesday to Saturday from 6:00 – 7:00PM where they can enjoy complimentary local punch bowl crafting session led by the resort's house mixologist 'Benz' and mingle with others like-minded discoverers.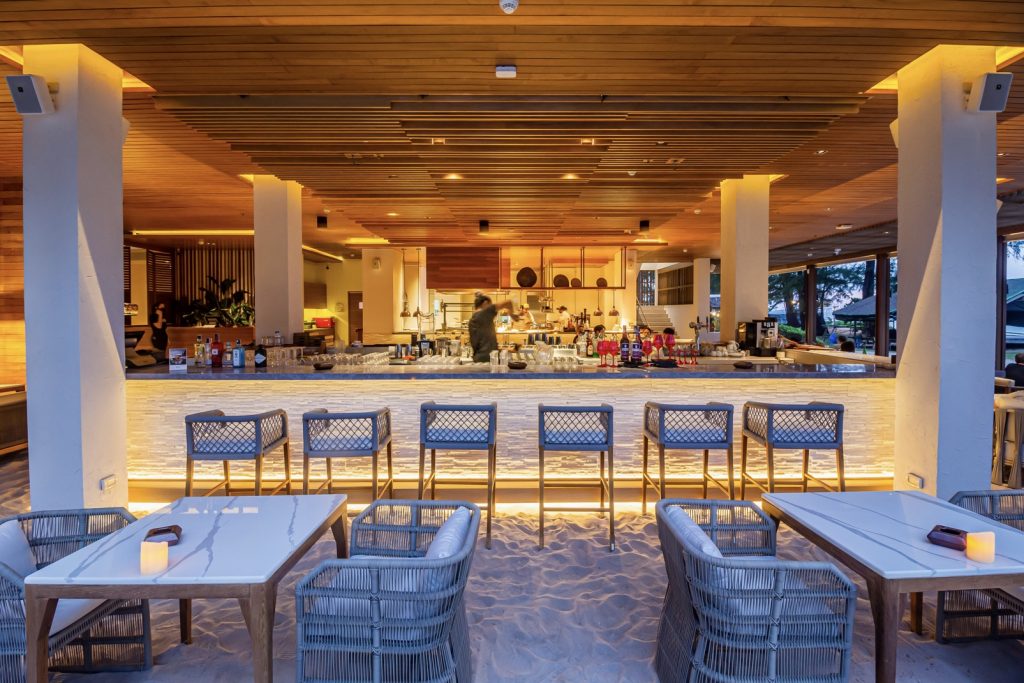 Coming to Thai cuisine, we are glad we got a chance to dine at Takieng Thai Restaurant, the multi-award Thai winning restaurant. The vibe of the 55 seater restaurant was formal yet so refreshing. Calming colour scheme with beautiful and woody interiors and decor made it delightful. One cannot miss the special lampshades made in cane, they looked so cute.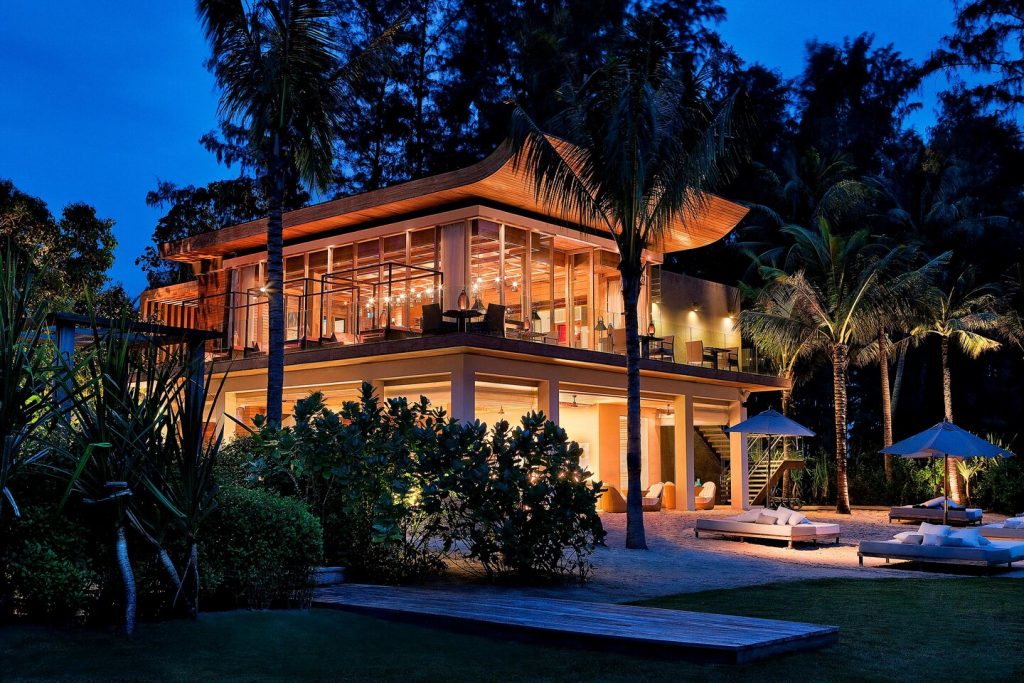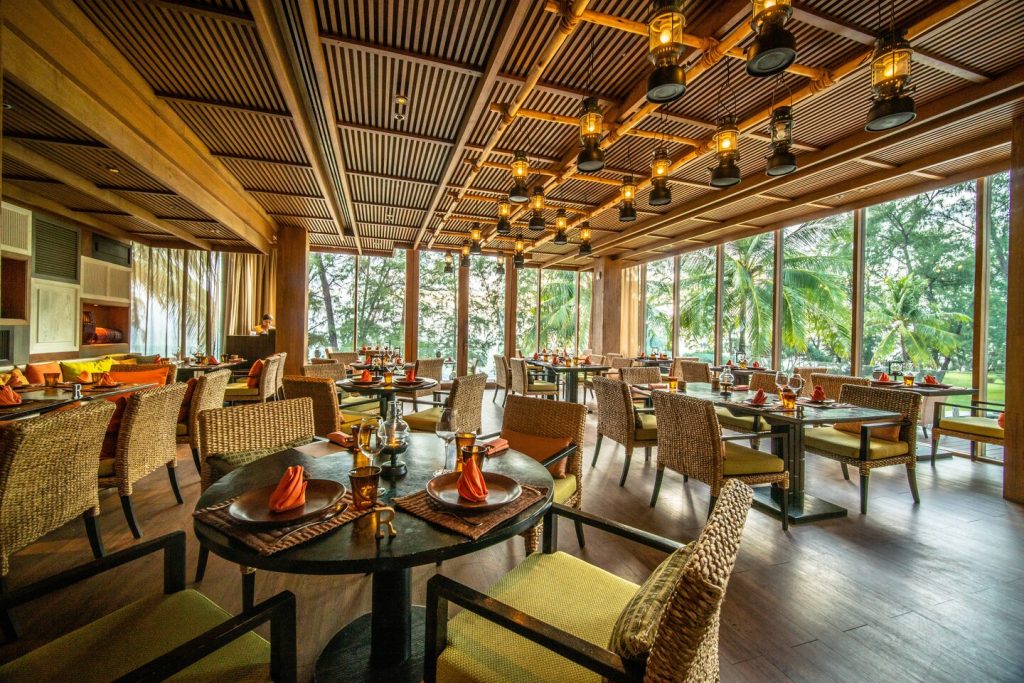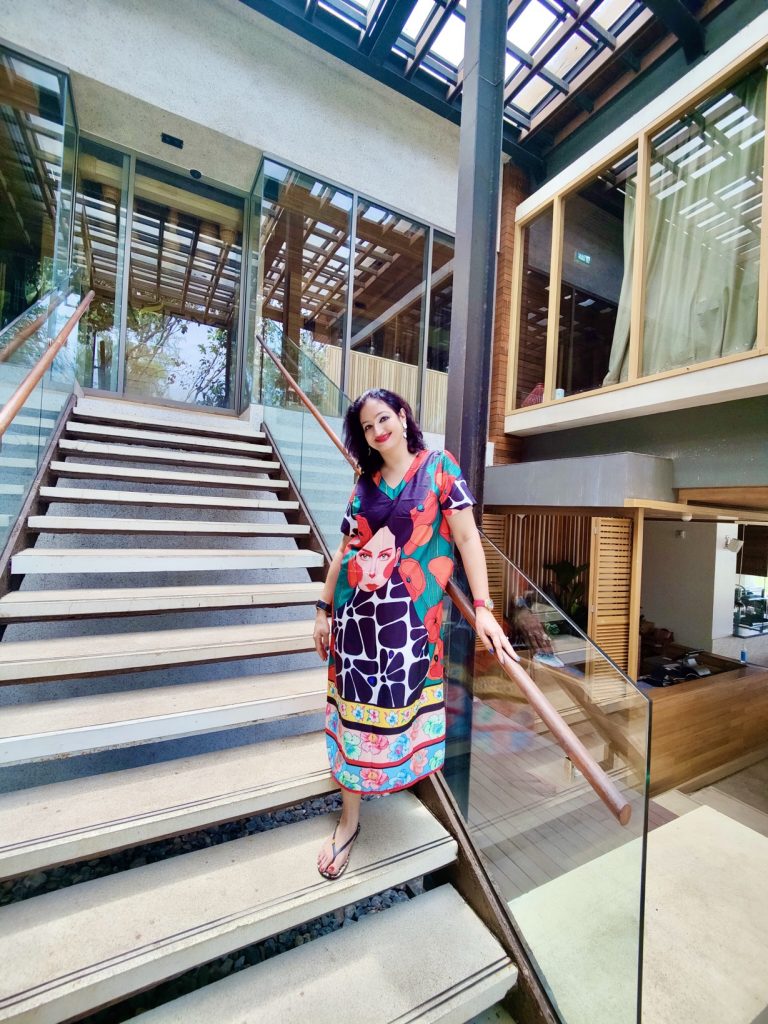 Takieng means 'lantern' in Thai, referring to the local fishermen's daily routine of taking the longtail boat with their fishing nets and lanterns to catch fish at night to avoid the heat from the day's sun. The restaurant is known to serve classic Thai and Phuket's favourite dishes and now our favourite dishes too. Each dish at Takieng is crafted to tribute the authenticity of Thai flavours using the finest ingredients from both the sea and farm. We had a variety of dishes at the fine dining restaurant but our eternal favourite is Vegetarian Por Pia Sod. The rice paper rolls with fresh vegetable and Thai herbs felt as if we were eating Salad rolls…so so good!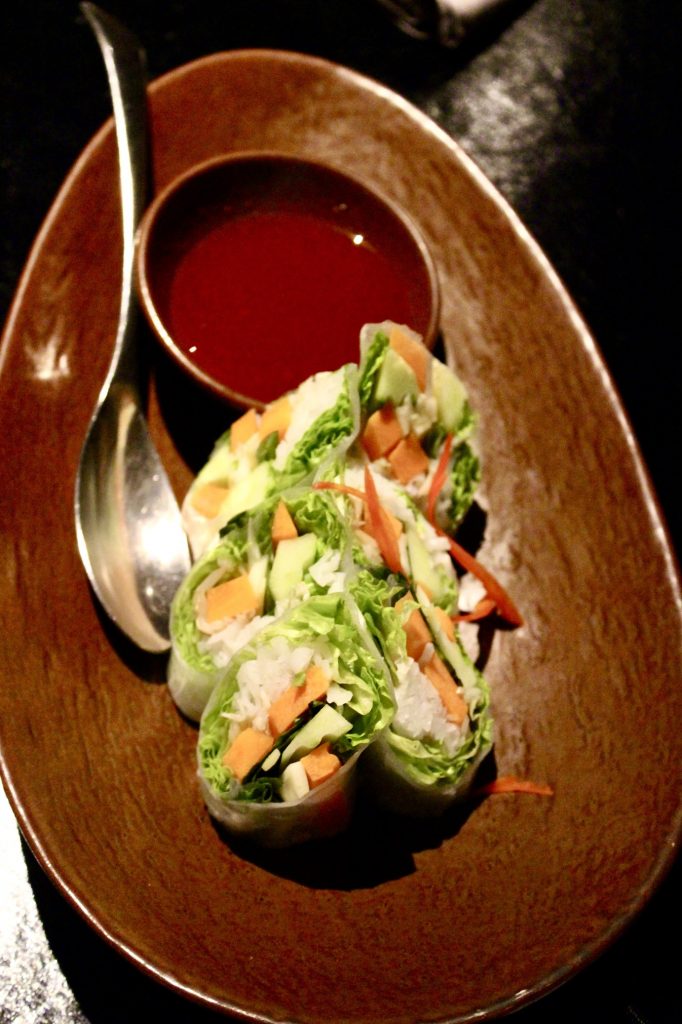 The other dishes we tried include Vegetarian Phad Thai. One cannot miss Phad Thai while in Thailand and when we are dining at the best restaurant in Thailand, we had to obviously have it. It was yum yum yum! Next was Vegetarian Khao Phad Pak. Served with veggies and salad, it was delectable. Gai Phad Med Mamuang which was Wok fried chicken with cashew nuts and oyster sauce was delicious too. We had such a great time dining here. The colourful mocktails were a refresher and made our dinner even yummier.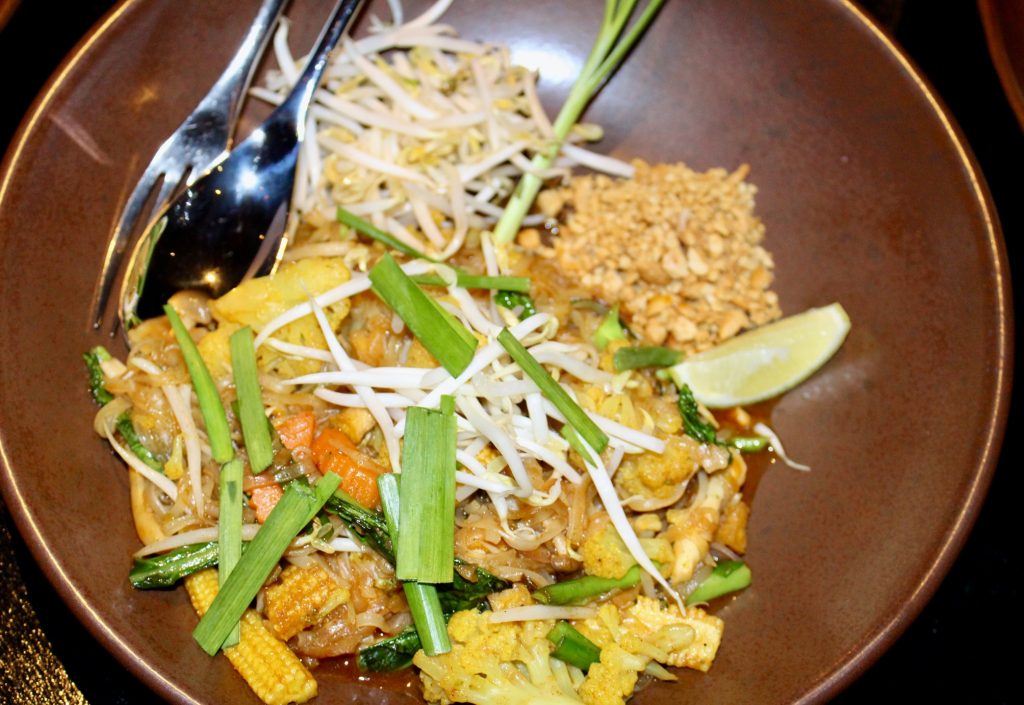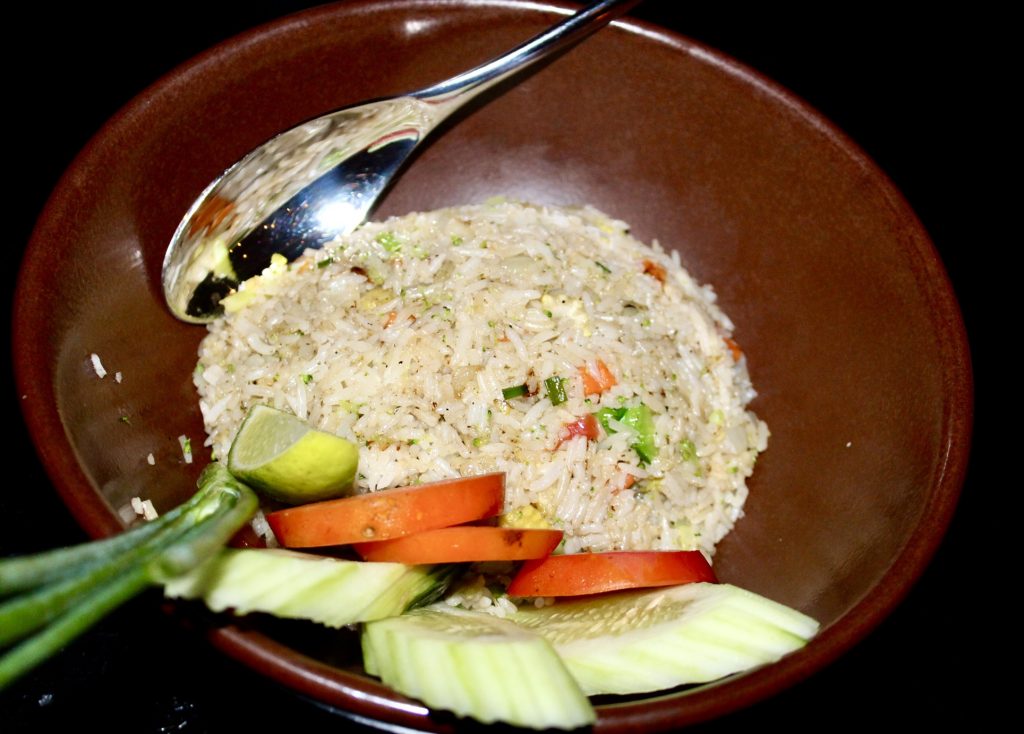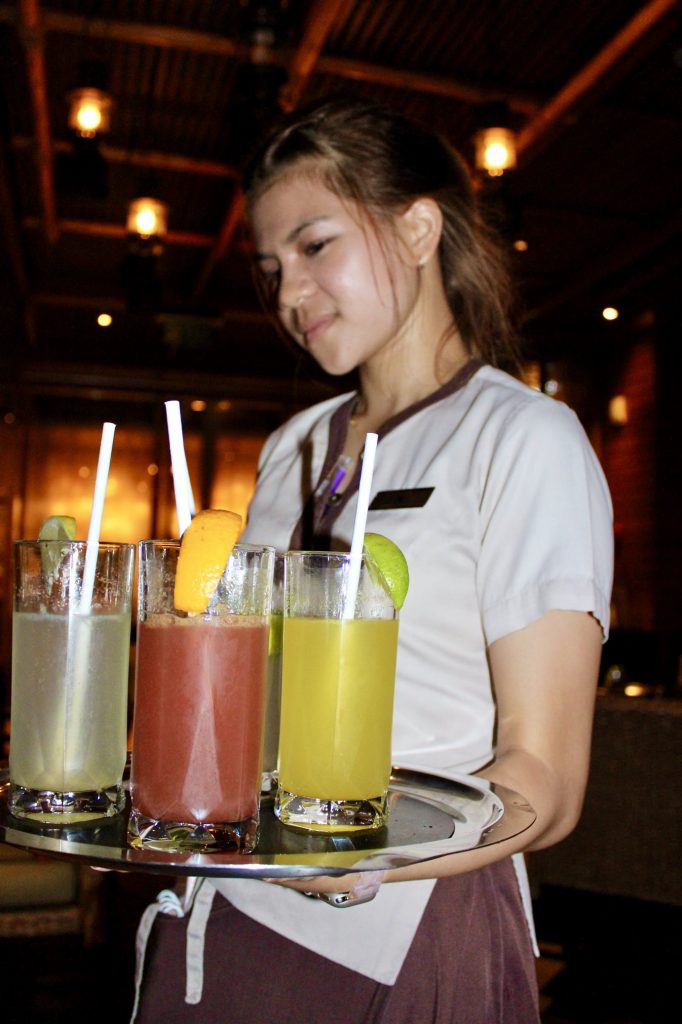 Oh! Did we miss telling you about Khao Niew Mamuang (Mango sticky rice with coconut ice cream) which was so wonderful. Its again a Thailand special dish and having it at a fine dine makes it even merrier. We also tried Kluay Chuam (Poached banana in sugar syrup and coconut ice cream)… just so delicious. We could not leave without a seasonal fruit platter. There is something special about fruits in Thailand. So flavourful, juicy and nice.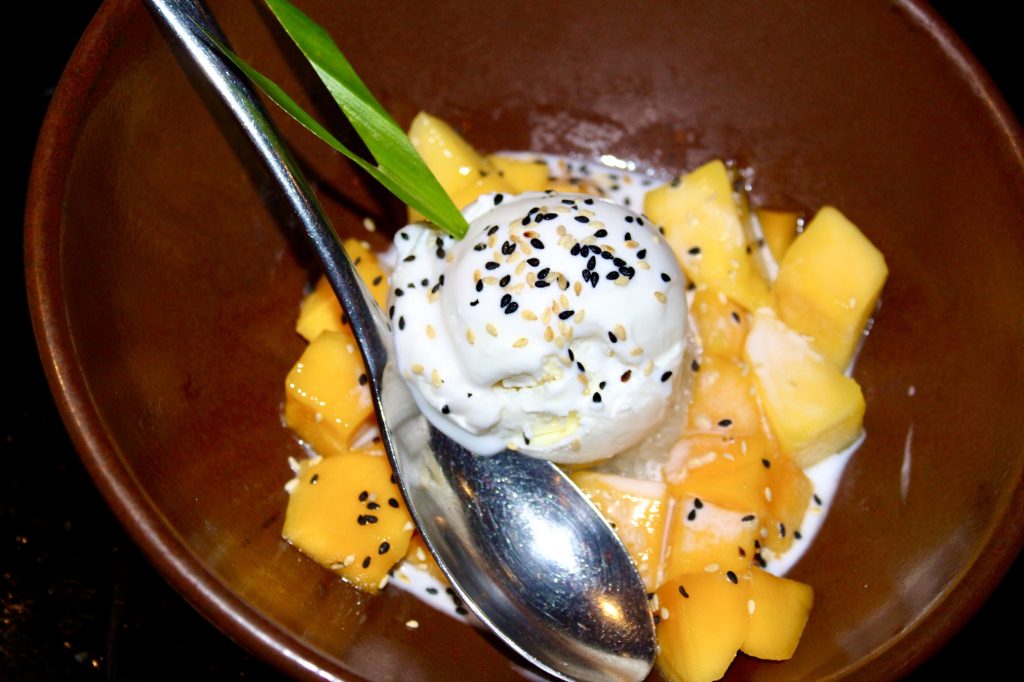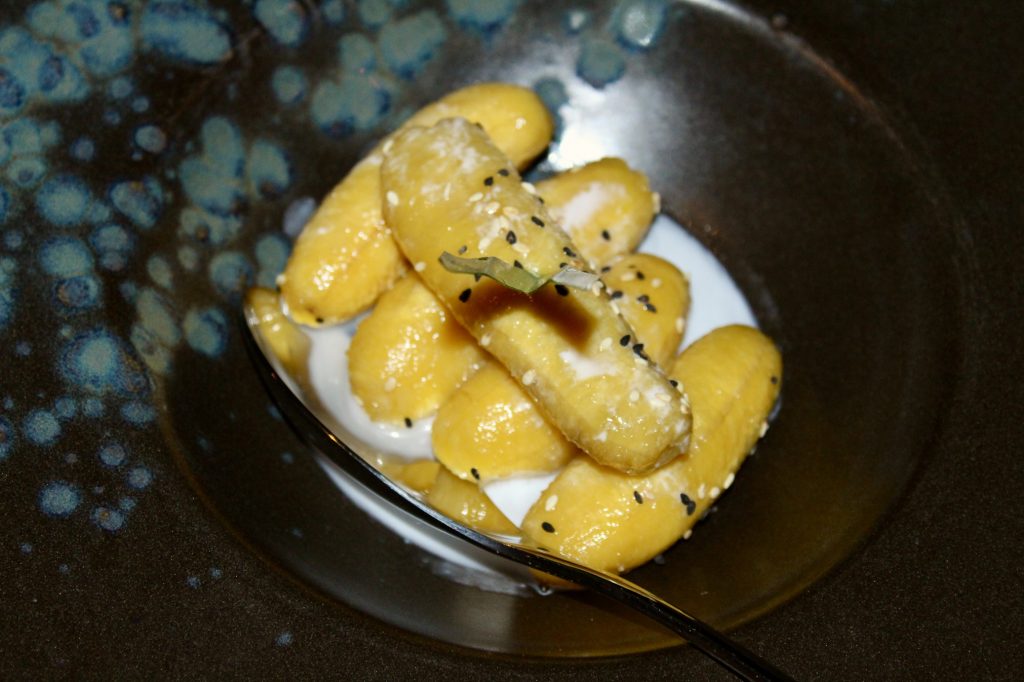 Takieng is the place to go to experience traditional Thai dishes and flavours prepared with locally sourced ingredients, some of which are hyper-locally sourced, such as mole crabs and Lin Harn leaves that can be found exclusively on Mai Khao beach.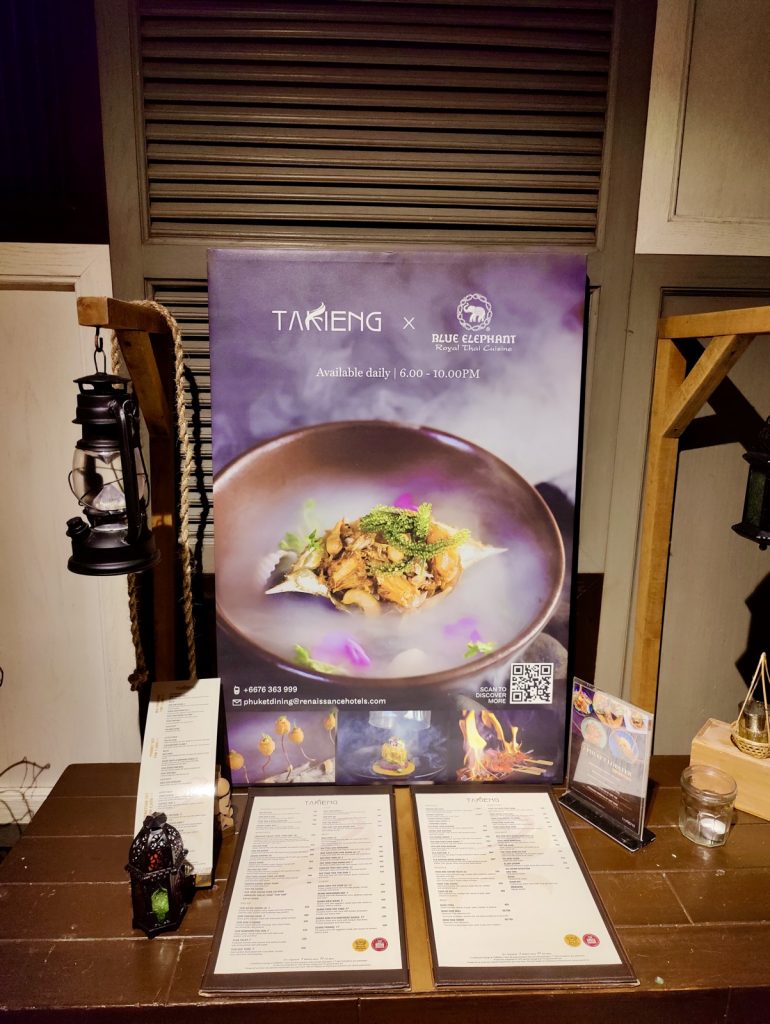 Takieng does make Thailand yummier with Chef Tanasub Trisub (Tham) amazing dishes. You can choose to sit between semi-indoor + outdoor patio in the 55 seater Beachfront restaurant. It is also guaranteed by the 2022 Top 25 Restaurants in Phuket Award (rank #12). The restaurant overlooks the resort swimming pool and the ocean, with an epic sunset view over Mai Khao beach.
---
The real rejuvenation was at Quan Spa where therapists energise you with their magical hands. Spring water has the power to rejuvenate and nourish our senses and mind. So, nurturing the power of spring water and the natural world, the hotel provides a transformative treatment to our health and mind.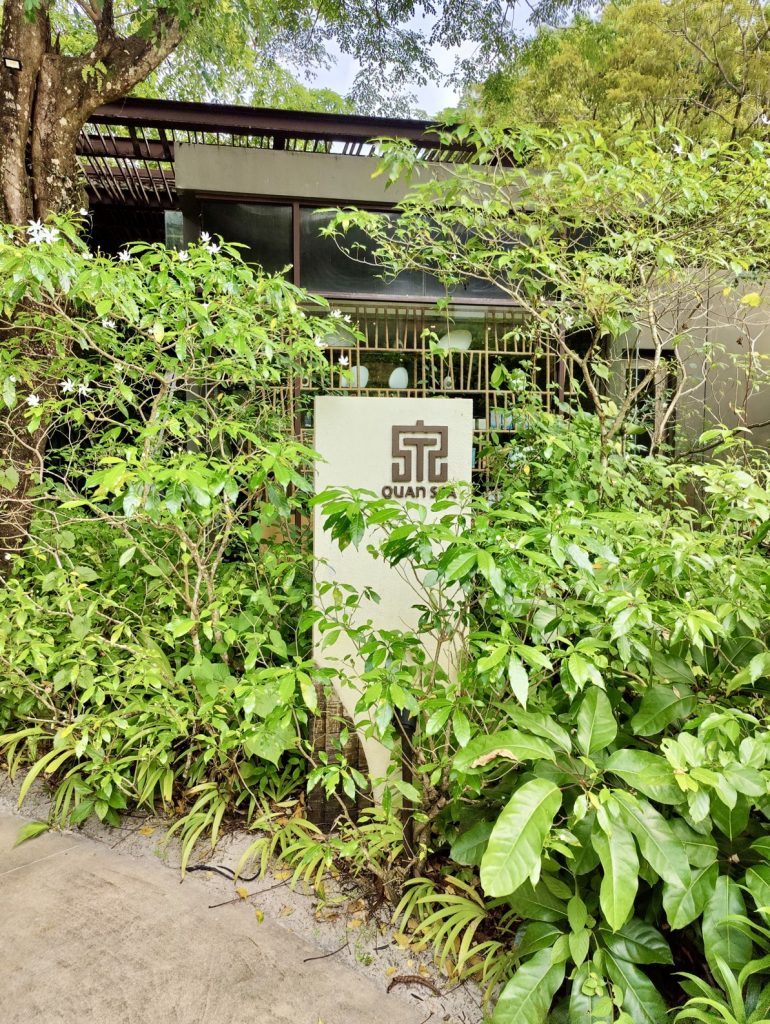 Quan Spa is also a popular Instagrammable spot at Renaissance Phuket with its unique eye-catching design and state-of-the-art architecture. There is a circular pond in the spa centre surrounding the spa rooms. All the rooms are named after the word 'water' in different languages. People come here to heal and there is also Hot Sand and Hot Stone massage with herbal tea concoctions in a relaxing lounge with beautiful fishes playing in the pool.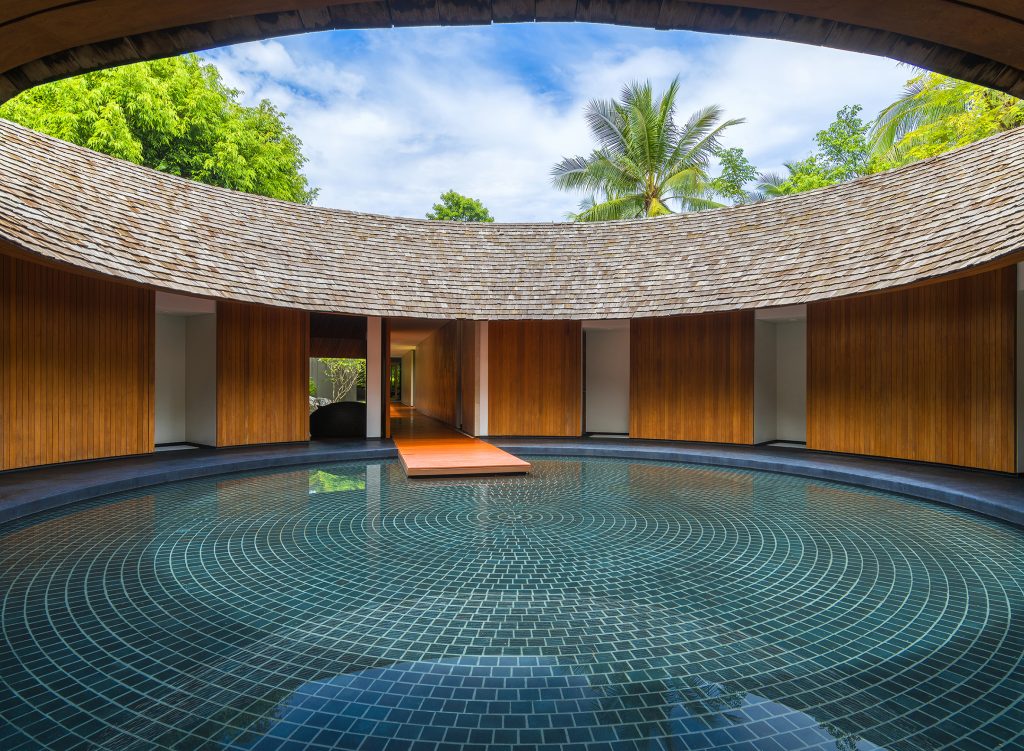 There are 2 kinds of massages, one with relaxing aroma oil (Aroma Therapy) and one with no oil (Thai Massage). I chose the oil massage to relax my tired nerves. The massage was very good and soothing and the therapist was kind enough to keep a mild pressure. She also told me to keep the oil for 2 hours and then take a shower. Very gentle music was playing during the massage and the strokes of the massage were gentle too. She applied some oil on my head too so that I felt completely relieved of any stress. That's a bonus added here and a cup of Jasmine tea awaited for me outside in the serene lobby- I could not have asked for more.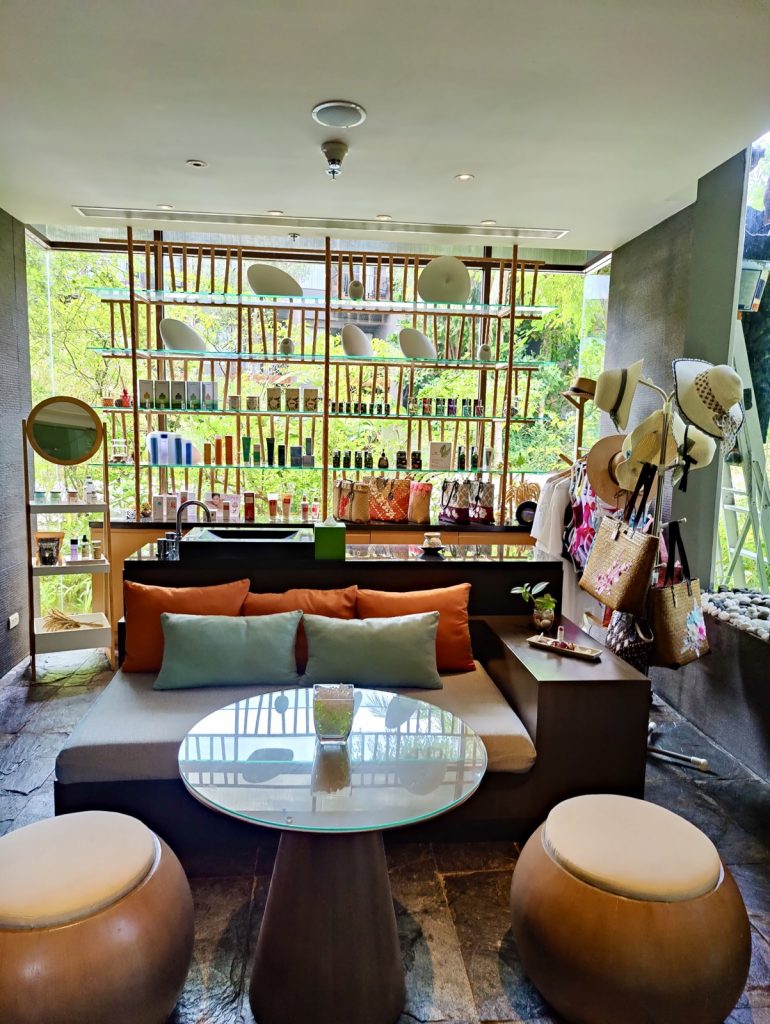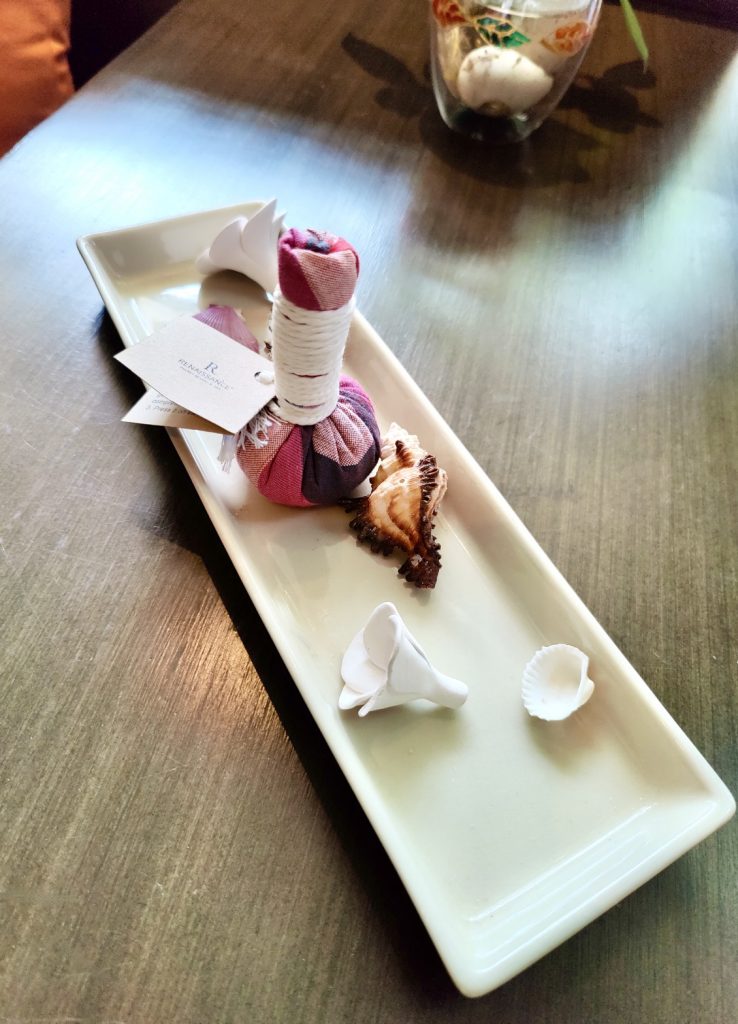 For fitness freaks, there is also a hotel fitness centre and even a refreshing resort outdoor pool. There is also Dino Pool is which is a favourite amongst the kids. There are also daily recreational activities such as Thai boxing, yoga, Kids Area, beach volleyball, and water sports at the resort. Though we spent a lot of our time at the beach relaxing and admiring the water waves.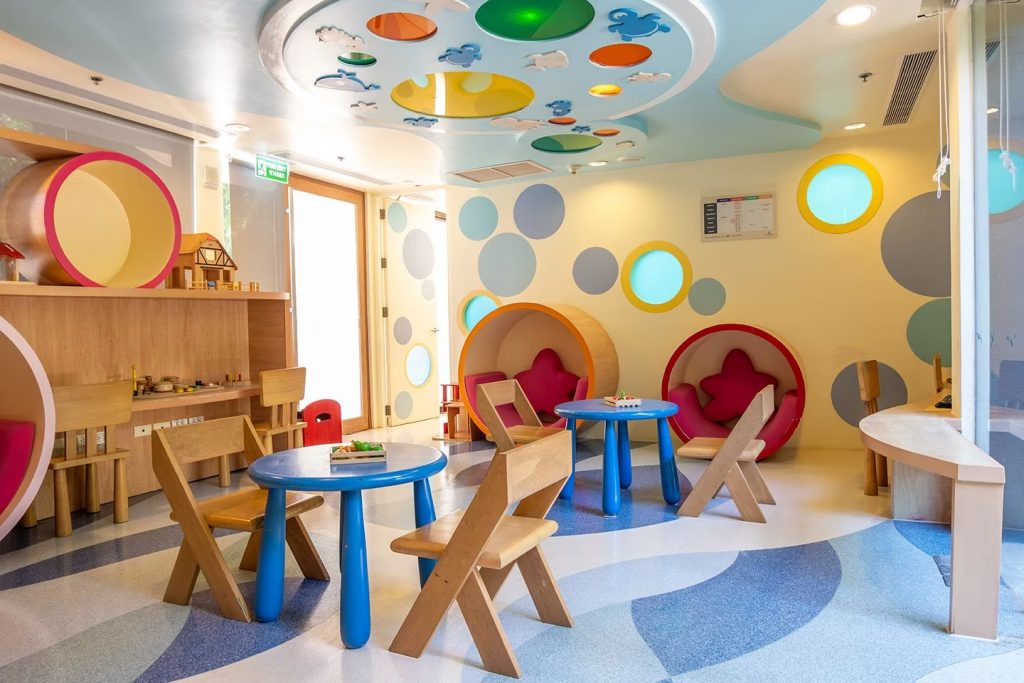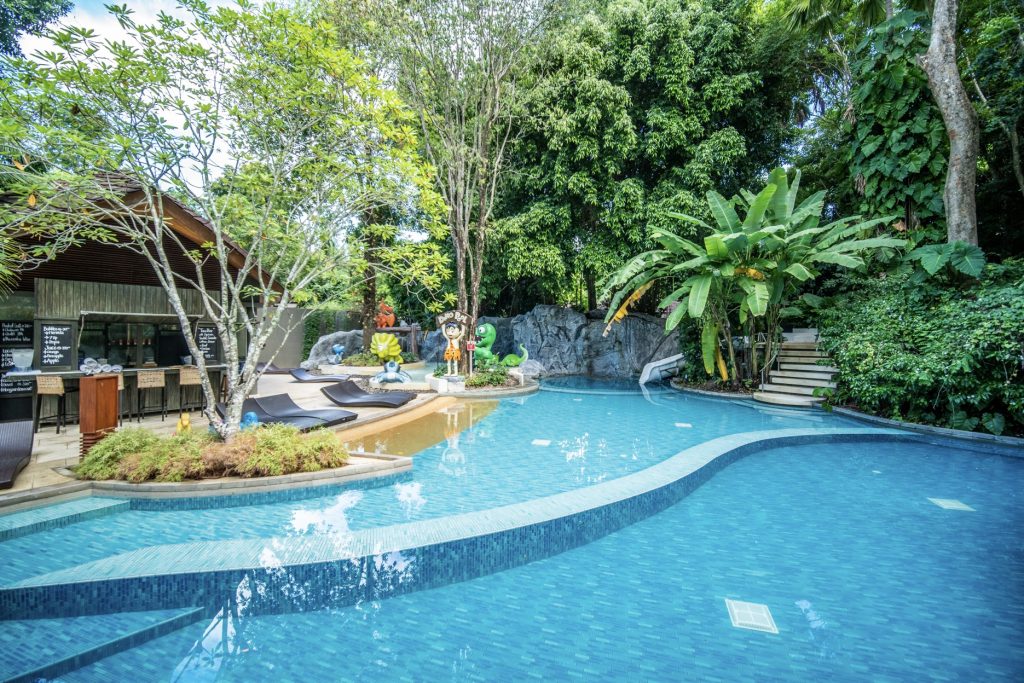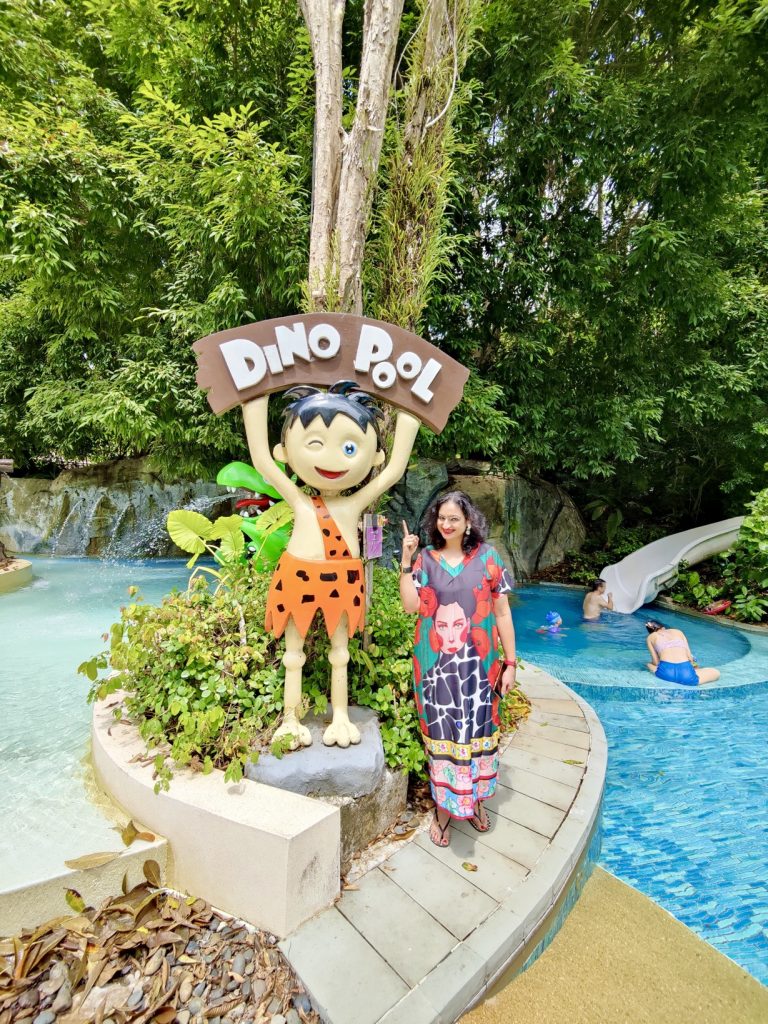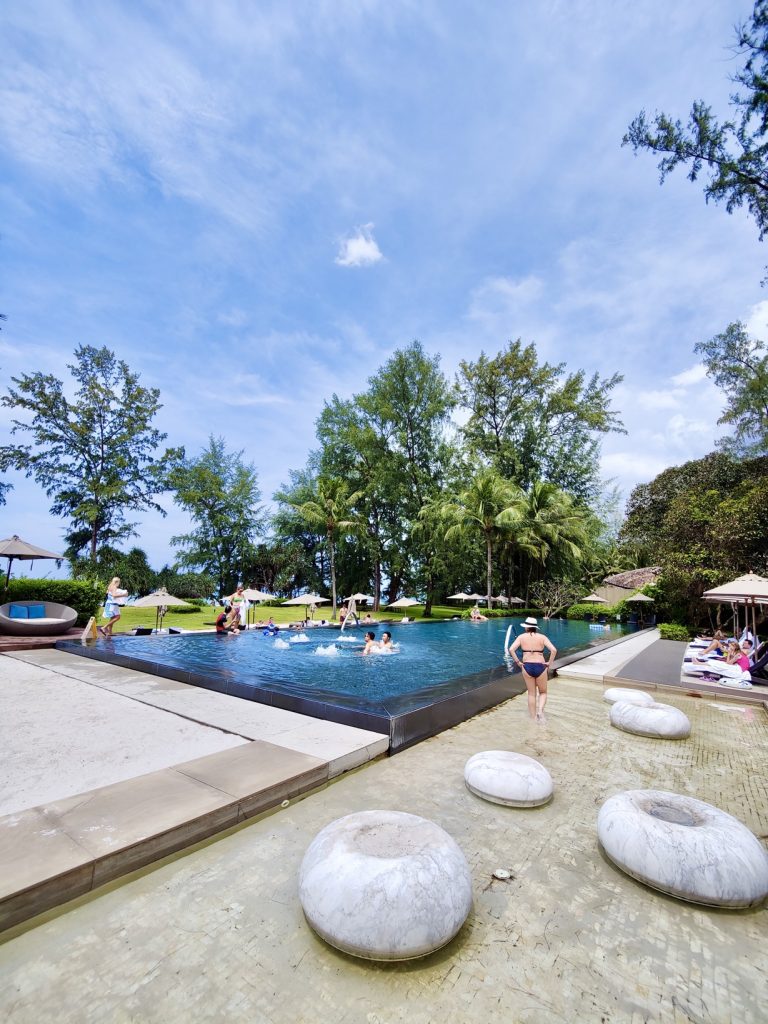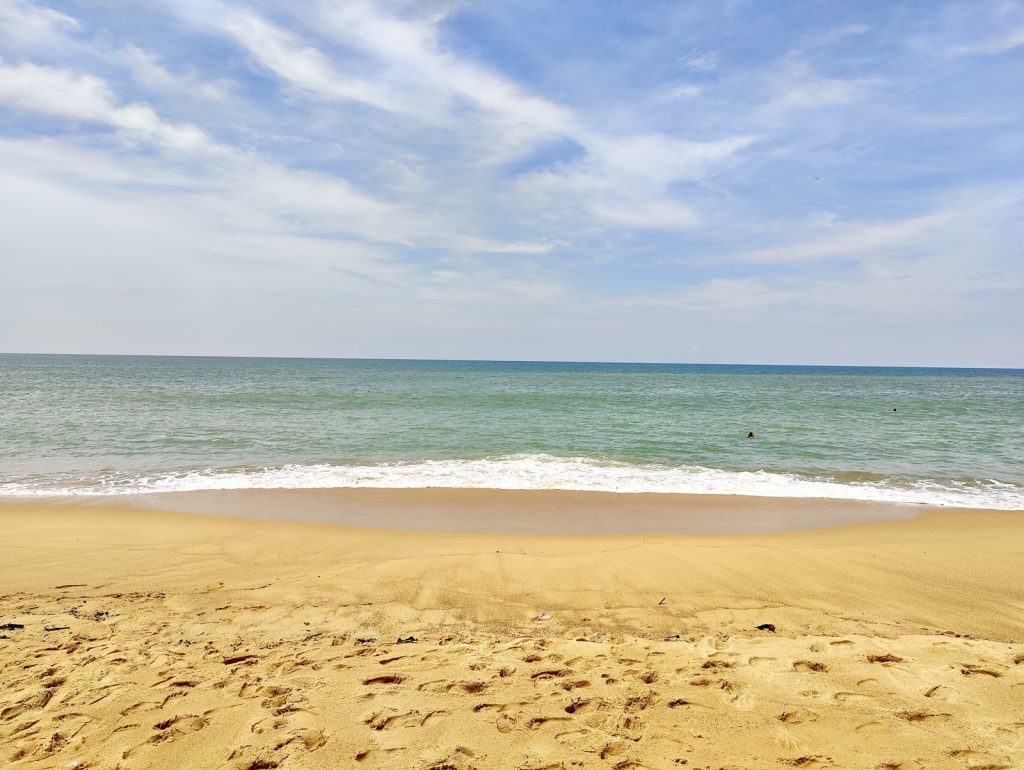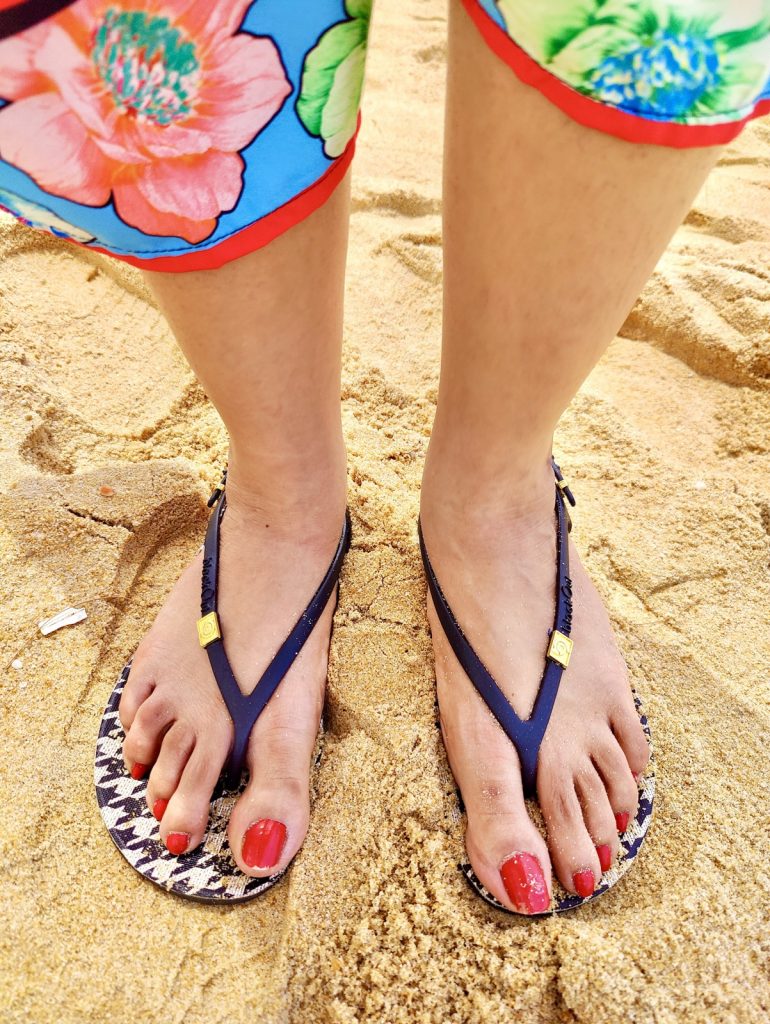 Renaissance Phuket Resort & Spa is also the perfect place if a business, wedding or social gathering is on the cards. Contemporary venues with help from our dedicated planning and catering teams is available. Every facility to distinctive designs to the comfy rooms at Renaissance Phuket will make your trip to Thailand more lovely and welcoming with a smile.
To summarise, I would like to say 'unwind under the warm Phuket sun in tropical resort villas with private plunge pools. Your next great adventure awaits at Renaissance Phuket Resort & Spa'.